The D&D Daily Mobile Edition
October 15,

2014



The LP Industry's #1 News Source - Informing, Educating and Instilling a sense of community


News Brief
Sponsored by WG Security Products, Inc.

Brian Fox was promoted to Corporate Asset Protection Operations Senior Manager for Cabela's. Brian was previously Corporate Asset Protection Manager - Operations for Cabela's. Prior to that, he worked as Regional Loss Prevention Manager for Charming Shoppes, Area Asset Protection Manager for Circuit City and Regional Loss Prevention Manager for Bachrach Clothing. Brian is a graduate of Western Illinois University. Congratulations, Brian!

LPRC's 2014 IMPACT Conference
Day Three Update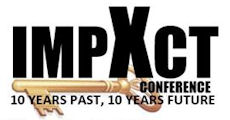 In just three days at Impact X, there has been an incredible amount of collaboration with all of the members, working groups and action teams in attendance. Day Two wrapped up with fireworks with an hour-long session that allowed participants and LPRC scientists to interact with a panel of 4 offenders. Kyle Grottini, Research Scientist for the Loss Prevention Research Council, conducted a panel discussion with the offenders, providing invaluable insight into the mind of a true offender. In response to a question, Offender 4 responded with "That would shut down my whole operation, if you had my picture on the receipt or at the register during a transaction."

After meetings yesterday the working groups and action teams have finalized their specific directives and goals for 2015. This morning, Kyle Grottini presented research and results from nine key studies that were conducted by the LPRC team.

Submitted by Garret King, Cam Connections, Inc.
For more information on how to become a member of the LPRC email operations@lpresearch.org or call Jessi at 352-222-8202.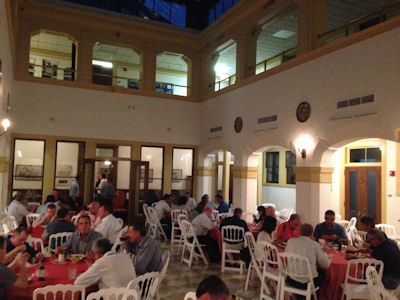 Cam Connections-sponsored BBQ last night for attendees of the conference.

Kyle Grottini, research scientist for the LPRC, presenting results from nine key studies at the conference this morning.


Holiday Season for Cybercriminals, Too - Higher Sales Volume and Expansion of Omnichannel Means More Fraud Retailers look forward to the holiday season, when most of them make the bulk of their sales. With that heightened shopping activity comes increased risk as cybercriminals ramp up their efforts to steal store data. Retailers need to be vigilant against attacks on their payment systems, but must keep transactions as quick and easy as possible, lest they lose impatient consumers, said Aaron Press, director of payments and e-commerce for Lexis Nexis Risk Solutions. Higher sales volumes can compensate for a lot of fraud losses, so some retailers tweak their systems to make it easier to process sales during the holidays, even though they know the bad guys are ramping up their attacks, Mr. Press said. A recent LexisNexis survey on the true cost of fraud found every $1 in fraud in 2014 is actually costing merchants $3.08, up from $2.79 in 2013. Merchants, on average, lost 0.68% of their revenue to fraud, up from 0.51% in 2013. The increases are due in part to the increased number of fraud attempts and the additional number of payment channels used to transact mobile sales, the survey said. While the average value of a successful fraudulent transaction fell to $114 in 2014, down from $155 in the previous year, the number of attempted fraudulent transactions rose 61%. Overall, existing card fraud cost merchants $11.1 billion in 2013, up from $8 billion in 2012, the survey found. In addition to a greater number of ever-more-sophisticated attacks from cybercriminals, these new sales channels and new payment methods are adding to the challenges merchants face in fighting fraud. (Source wsj.com)

Toronto CN: Security cameras captured Eaton Centre shooter 'dozens and dozens and dozens' of times, court hears It may go down as the most meticulously documented crime in Canadian history: A shooting in a busy mall on a bustling summer night caught in minute detail on camera after camera after camera. From the time Christopher Husbands entered Toronto's Eaton Centre - a tourist magnet smack in the middle of downtown - on June 2, 2012 until the time he ran out less than an hour later, he was tracked. Cameras caught him coming in. They showed him buying skates. They saw him pull a gun. They watched him kill two men. Husbands has pleaded not guilty to two counts of first-degree murder and five others of aggravated assault linked to the shooting that night. (His bullets also wounded five bystanders). His lawyers admit he pulled the trigger. But they deny he planned to kill anyone that day. On Tuesday, the second day of his trial, Husbands watched passively from the middle of the courtroom as jurors watched clip after clip of the shooting and its aftermath. For a time, he doodled on a notepad. Occasionally, he looked back into the gallery, where his father sat on one side and relatives of his victims on the other. (Source nationalpost.com)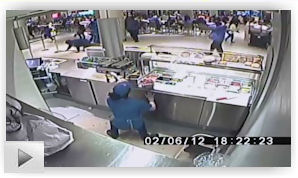 West Virginia woman accuses Best Buy of discriminating against her friend A Kanawha County woman is suing over claims she and a friend were refused service at a Best Buy store over race. Tera Ross filed a lawsuit Aug. 18 in Kanawha Circuit Court against Best Buy Co. Inc. and William Holman, citing malicious insults. According to the complaint, Ross - who is white and Native American - joined companion Christopher Lewis, who is black and a plaintiff in a related action previously reported in The West Virginia Record, to buy a gaming system at the Best Buy in South Charleston on Feb. 7, when Holman, a manager at the store, refused to complete the transaction and forced the pair to leave, following them out of the store while uttering racial slurs at Ross' companion. "Holman, along with store security, acting in a discriminatory and racist manner, then forced Mr. Lewis and Ms. Ross to leave the Best Buy store and followed them out of the store," the complaint states. "Holman uttered racially discriminatory and insulting words directly to Mr. Lewis that amounted to vituperative epithets or racial slurs. "More specifically, in refusing to serve Mr. Lewis and Ms. Ross and while forcing Mr. Lewis and Ms. Ross to leave the story, defendant Holman told Mr. Lewis that Mr. Lewis was 'nobody,' who he didn't have to serve, and that Mr. Lewis should 'go back to the hood where he belonged.'" The defendants are accused of unlawful public accommodation discrimination and statutory insulting words actionable under West Virginia law. (Source wvrecord.com)

Converse sues Walmart, H&M, other retailers over copycat sneakers The maker of the iconic "All Star" sneakers is suing 31 retailers and manufacturers, including Wal-Mart (WMT) and H&M (HNNMY), for selling copycat shoes. Other defendants named by Converse include Kmart, Skechers, Aldo Group and Ralph Lauren. It wants them to pay compensation for trademark infringement and unfair competition. Converse, which is owned by sportswear giant Nike (NKE), unleashed the legal onslaught Tuesday, filing cases with the U.S. district court in New York and the International Trade Commission. The shoes - also called Chuck Taylors by enthusiasts - have appeared in classic movies. Sylvester Stallone sported them in Rocky, and John Travolta kicked around in them in Grease. (Source cnn.com)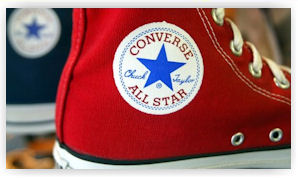 Gap to Add 63,000 Jobs for Holiday Season
Gap Inc. plans to add 63,000 jobs for the holiday season, the retailer said Tuesday. The positions will be throughout the company, including the company's associated websites. This is the first time Gap has disclosed its seasonal hiring figures. Holiday hiring is a strong indicator of holiday sales. The International Council of Shopping Centers projected hiring at shopping centers to rise 7.3% with holiday sales increasing about 4% to $488.6 million for the period that typically begins on Black Friday, the day after Thanksgiving. (Source wsj.com)

NRF tackles negative perception of retail jobs, launches 'Retail Jobs Week' The state of retail jobs has gotten plenty of press lately, but not for the rosiest reasons: Fast-food workers in dozens of cities went on strike in September in an effort to call attention to low wages in the industry. Unpredictable work schedules have come under fire for creating instability for retail employees and their families. The Supreme Court heard arguments last week in a case in which Amazon.com warehouse workers say that they should be paid for the 30 minutes they spend waiting in line for a security check before they leave the facility for the day. As these stories have piled up, the industry's biggest advocacy group, the National Retail Federation, believes that lawmakers and the broader public increasingly have negative perceptions about retail employment. And so the NRF is fighting back, launching a campaign this week to try to change those views. During a campaign it has dubbed Retail Jobs Week, NRF is set to release research that it says will demonstrate the impact of the industry's jobs on state and regional economies. (Source washingtonpost.com)

Container Store Bets on $50,000 Retail Worker
The Container Store sells customers the dream of an orderly life in the form of Elfa shelving systems and color-coordinated file boxes. Amid a debate over the U.S. minimum wage, the home-organization retailer is working equally hard to sell investors on the idea that paying front-line workers well - nearly $50,000 annually - is good for business. The Coppell, Texas-based retailer's chief executive and chairman, Kip Tindell, says the company's pay structure results in higher productivity. (Source wsj.com)

Retail Sales Drop 0.3% in September
Sales at specialty stores fell in September, while department store sales remained flat, in line with with weak overall retail sales, which declined last month, the U.S. Department of Commerce's monthly report showed Wednesday. Sales at apparel and accessories stores fell a seasonally adjusted 1.2 percent to $21.1 billion last month, while sales at department stores remained flat at $14 billion. General merchandise stores, a category that includes discounters and department stores posted a 0.2 percent increase to $55.9 billion. In the overall economy, retail sales fell 0.3 percent to $442.7 billion, falling steeper than many economists had predicted. (Source wwd.com)

Widespread - 80,000 Safety Issues Identified at Bangladesh Clothing Factories "We have found safety hazards in all factories," Brad Loewen, the Accord's chief safety inspector said in a statement on Tuesday. The Accord for Fire and Building Safety in Bangladesh is seeking remedial action after identifying more than 80,000 safety issues. (Source wwd.com)

Security vendors claim progress against Chinese group that hacked Google A group of security companies say a collaborative effort has helped counter several hacking tools used by a China-based group most known for provoking strong condemnation from Google four years ago. The companies, which include Cisco, FireEye, F-Secure, iSIGHT Partners, Microsoft, Tenable, ThreatConnect, ThreatTrack Security, Volexity, Novetta and Symantec, said their efforts have led to a better level of protection in their products against the hacking tools used by the group. How long the effort will stymie the hackers remains to be seen. (Source csoonline.com)

North Face Store's floor disappears, forcing startled shoppers to climb on the walls Shoppers in Korea got quite the scare as they unassumingly browsed the goods in a The North Face store recently. As part of a stunt that was put together by The North Face and South Korean marketing agency Innored, unsuspecting customers were forced to put their survival instincts to the test when the floor below them suddenly started giving way, all in the name of the brand's motto, "Never Stop Exploring." While people casually shopped, the racks of clothing suddenly began rising to the ceiling and the floor started to shift, eventually disappearing into the walls and forcing customers to either hang on to the rock-climbing holds or fall into a padded pit. A North Face jacket attached to a wire then dropped from the ceiling, hanging in the middle and kicking off a timer, challenging customers to climb the wall and leap to snatch the dangling item. A few people freaked out, others just looked straight-up confused. Either way, the reactions were pretty hilarious. (Source complex.com)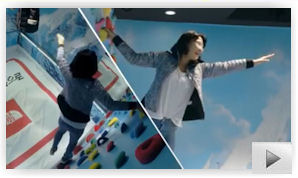 Signet Jewelers CEO resigns - names COO Mark Light as new chief In a surprise announcement, Signet Jewelers Ltd., the largest jewelry retailer in the U.S., U.K. and Canada, said that its president and COO, Mark Light, will take over as CEO on Nov. 1. He will replace Signet's current chief, Michael Barnes, who is resigning from his position and from Signet's board of directors to "pursue opportunities closer to his home in Dallas," effective Oct. 31. Barnes joined Signet in 2010 as CEO designate, taking the reins of the company in January 2011. He spearheaded Signet's acquisition of smaller rival Zale Corp in February 2014. (Source chainstoreage.com)

Sears Canada names interim CEO
Ronald Boire, who has served as chief merchandising officer at Sears Holdings as well as president of both Kmart and Sears, has been named the acting CEO at Sears Canada. (Source theglobeandmail.com)

American Apparel to make bond payment, as CEO subsides The retailer will pay about $13 million due on company bonds today, sending a positive signal that it is dealing with its financial issues. (Source bloomberg.com)

Study: Dollar General has lowest prices - 3rd year in a row

Whistleblowers Win $3.9 Million in Boeing Fraud Case
Apple Pay to launch this week - turning iPhones into credit cards



International Association of Interviewers Presenting Webinar Tomorrow
| | |
| --- | --- |
| WHO: | Anyone conducting general loss interviews! |
| WHEN: | Tomorrow - Thursday, October 16 at 3 p.m. EST |
| WHERE: | Webinar from the International Association of Interviewers (IAI) |
| WHAT: | "Leveraging Risk Surveys to Support General Loss Interviews and Meet Investigative Challenges" |
Presented by Dennis Joy, M.A., from General Dynamics Information Technology

Free for IAI Members or $75 to join and attend the webinars for free for a year!
All the news - One place - One Source - One Time
The D&D Daily respects your time
& doesn't filter retail's reality
Report Your News!
(content subject to approval)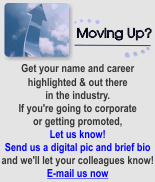 Burlington Stores


Region 28 Austin/San Antonio
Market LP Team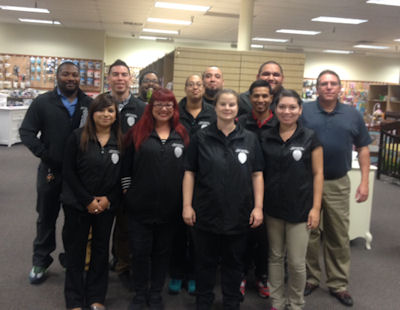 (Back Row) David McMillan, LPS; Mark Hernandez, LPA; Wendell Wade, LPS; Crystal Johnson, LPA; Eric Gamboa, LPA; Ricardo Leija, LPA; Johnnie Chromcak, RLPM (Front Row) Sarah Quintanilla, LPA; Debra Villarreal, LPA; Stacey Pankratz, LPA; Carolina Torres, LPA

Sponsored by:


Loss Prevention News Network

Scott Sanford, Director of Investigations & Training for Barnes & Noble, discusses where he thinks the loss prevention industry is going and how we're making progress in the fight against Organized Retail Crime. A subject matter expert on the topic, Scott has a unique gift and ability at resolving ORC cases and has been extremely involved in the national effort for many years. Learn how you can be better prepared to combat the North American epidemic that is ORC.

Filmed at the D&D Daily's 2014 "Live in NYC" Broadcast Event.

To view other episodes in our Organized Retail Crime Series, click here.




Joan Manson

Sponsored By:


Bass Security





Sponsored By:



Keith White & Michael Nelson

Sponsored By:


Dan Faketty and Professor Bob Hanson

Sponsored By:


The NRF's LP Legislative Committee, a National Update





Jeff Fulmer & Jon Gold


Sponsored By:


Preparing - Training - Responding to the Active Shooter





Rich Mellor


Sponsored By:

Cyber Security's Increasing Impact on Retail & the Role of Loss Prevention

Tom Litchford
Sponsored By:

Stan Welch, VP of LP, JCPenney



Sponsored By:



In case you missed it ...
Click here to view all the episodes from
"Live in Ft. Lauderdale at the NRF LP Show."

Solution Providers, have a video or commercial you want to publish? Contact us.

e-commerce

Sponsored by The Zellman Group
E-Commerce Loss Prevention - Canadian e-retailer decreases chargebacks with transaction reviews
E-commerce loss prevention starts with entry to a website - with password requirements strong enough to deter hackers but not so strong as to discourage prospective customers - and doesn't end until payment for the transaction is cleared by the banks. The latter action can't be taken for granted, since chargebacks are a way of life in a business dependent upon card-not-present purchases. Chargebacks are of particular concern to a business like Montreal-based e-retailer Ssense, which has a worldwide customer base purchasing fashion and luxury goods from such labels as Givenchy, Alexander Wang, Kenzo and Saint Laurent. The price and quality of the designer merchandise Ssense carries are what make the company a focus for criminals. "There is a target on our merchandise because of its resale value. We may have certain products that may be very hot items. Some items are more coveted than others, including by fraudsters." (
Source nrf.com
)
Retailers falling short of consumers' omnichannel expectations
From next-day delivery to in-store stock visibility, retailers are disappointing consumers with a mismatch of the services they offer and the services customers expect, the study conducted by Opinion Matters found. More than half of online shoppers (54%) want a named delivery date, but only 15% of retailers currently provide one. This is the most desired delivery option by customers, yet is one of the least likely to be offered by retailers, according to the research findings. By contrast, 61% of retailers offer next-day delivery (the second most common delivery option after standard delivery) but only 10% of shoppers are willing to pay extra for the service, which on average costs $9.64. Instead, more consumers would prefer to see which nearest store has a product in stock (45%), an option that only 11% of retailers currently offer. (
Source retailcustomerexperience.com
)
Google expands and rebrands its same-day delivery service, targeting Amazon
Walmart installing lockers for online order pickups
Costco to launch online China store with Alibaba
"Fraud is not a person - it is a dynamic grouping of statistics that deviate from the norm."
Stuart B. Levine, CFI, CFCI
CEO, The Zellman Group & Zellman Fraudnet

Press Release

Northeast Regional Conference on Loss Prevention Honors Jim D'Arcy of The Great A&P Tea Company with Leadership Award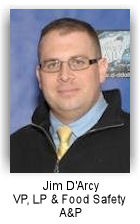 TRENTON, NJ - The New Jersey Food Council (NJFC) along with other regional partners will honor Jim D'Arcy of the Great A&P Tea Company with the Loss Prevention Professional Award at the Northeast Regional Conference on Loss Prevention on October 28, 2014 at Forsgate Country Club in Monroe Township, NJ

Jim D'Arcy is Vice President of Loss Prevention and Food Safety for The Great A&P Tea Company. Mr. D'Arcy manages all center store stock loss, perishable shrink, food safety, quality assurance, store audit and safety initiatives as well as crisis management, operations data analysis and store operating expenses.

"Jim is an integral part of the loss prevention leadership team of the New Jersey Food Council where he serves as Chair of the Loss Prevention Conference Planning Committee and Vice Chair of the Loss Prevention Committee. Our accomplished Loss Prevention agenda and activity is based on the input and insights of Jim, so we are grateful for his leadership," said Linda Doherty, president of NJFC.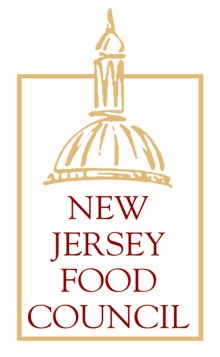 Prior to joining A&P in 2009, D'Arcy spent five years as an Asset Protection and Operations Manager at The Home Depot. Prior to The Home Depot, D'Arcy was a Police Officer in Monmouth County, New Jersey, receiving three (3) awards for meritorious service. D'Arcy is a volunteer firefighter and has served his community for more than years, including 6 years as a Captain in the world's largest volunteer Fire Department and 10 years as a NJ State Fire Service Instructor. In that role, D'Arcy has been recognized with three awards for outstanding service.

Along with Mr. D'Arcy, the regional partners of the Conference will recognize Loretta Taylor and Michael Salvatore from the NJ Office of Homeland Security and Preparedness with the Retail Law Enforcement Achievement Award for their help with creating an Organized Retail Theft Task Force video along with NJFC, which was unveiled at the 2013 Loss Prevention Conference.

The New Jersey Food Council represents 1,200 retail food stores, wholesalers, manufacturing and service companies that collectively employ more than 200,000 associates in NJ.

Learn more about the upcoming Northeast Regional Conference on Loss Prevention here.

ORC News
Sponsored by Security Resources
Federal jury convicts Beaver County, PA man of running theft ring A Beaver County man paid people for merchandise stolen from retail stores in Western Pennsylvania and then resold the goods at a popular Ohio flea market, a federal jury decided Tuesday. The jury convicted Terry L. Sempf, 58, of New Brighton of conspiracy and interstate transportation of stolen goods. He faces up to 15 years in prison when U.S. District Judge David Cercone sentences him on Feb. 23. Between 2006 and 2010, the thieves shoplifted DVDs, over-the-counter medicines, personal hygiene products, cosmetics and clothing from area stores, prosecutors said. Sempf paid the thieves for the stolen goods, took the merchandise to Rogers Community Auction in Rogers, Ohio, and resold them, prosecutors say. (Source triblive.com)

Three steal thousands in Apple products from Target in Turlock, CA Three out-of-towners, including a 16-year-old boy, were arrested in Turlock on allegations they stole several thousands of dollars in electronics from Target. Around 9 p.m. Monday an officer driving through the parking lot at the Monte Vista Crossings shopping center was flagged down by store security. The security guard reported three individuals had just stolen from the store and were trying to make their escape. The officer was able to detain one suspect at the scene and other officers apprehended the two other suspects across the street, near the Old Navy store, according to the Turlock Police Department. The store's security told the officers the three had been in the electronics department. When the clerk wasn't looking they allegedly smashed a glass case and stole $2,500 worth of Apple products. (Source turlockjournal.com)

Man accused of stealing $10,000 electronics from Best Buy in OH, MI waives prelim A 48-year-old New Jersey man arrested after officials said they discovered $10,000 in stolen goods in his vehicle at the Blue Water Bridge waived his right to a preliminary examination Tuesday. Faru Fernandez-Igua is charged with conducting a criminal enterprise, two counts of organized retail crime and two counts of first-degree retail fraud. St. Clair County District Judge Cynthia Platzer continued Fernandez-Igua's $500,000 bond after he waived his right to a preliminary exam. U.S. Customs and Border Protection officers found dozens of unopened consumer electronics when they searched Fernandez-Igua's vehicle in late September, according to a statement from police. Authorities believe the items were stolen from Best Buy in Fort Gratiot. They also suspect Fernandez-Igua was involved in several similar thefts in stores throughout Michigan and Ohio. (Source thetimesherald.com)

Leesburg, VA Awarded International Community Policing Prize; recognized for partnerships with local retails battling ORC The Leesburg Police Department is a 2014 recipient of a Community Policing Award from the International Association of Chiefs of Police and Cisco Systems. This award recognizes outstanding community policing initiatives by law enforcement agencies worldwide. The LPD was one of five agencies selected for awards and shares this year's prize for agencies serving populations of 20,001 to 50,000 with the Madison County (AL) Police Department. The Leesburg department was recognized for the partnerships it established with town businesses to combat organized retail crime. Incurring no additional costs, the LPD established a public-private partnership to enhance traditional analytical practices, apply modern theories on crime prevention and reverse a significant crime trend. (Source leesburgtoday.com)

Do you have an ORC case to share?
Share your ORC news and help the industry grow


Retail Crime News

Sponsored by NuTech National
Cherry Hill Mall Patrons Help Capture Jewelry-Store Robbery Suspect Investigators say shoppers helped capture a robbery suspect at the Cherry Hill Mall Monday night. The incident happened at about 6:30 p.m. at the Philly Diamond Connection Store inside the Cherry Hill Mall. According to investigators, the suspect, identified by police as 23-year-old Timothy B. Dow, wore a shirt covering his face and smashed a jewelry display case with a hammer. Authorities say Dow then stole several gold necklaces and ran out of the store. However, investigators say Dow didn't make it very far because he was subdued by the store manager and several mall patrons. Dow was eventually detained by Mall Security until police arrived, who took him into custody. The stolen merchandise was returned to the store. (Source cbslocal.com)

Dollar General Burglary nets Tennessee man 7 years The burglaries of several offices and businesses in The Arches building in Crossville, TN earlier this year-along with a burglary at an area Dollar General Store, have netted a young defendant seven years in prison. The large number of cases he pleaded guilty to also qualifies him to be sentenced as a career criminal should he get into trouble again. Franklin Shawn Moser was indicted on nine counts of burglary, one count of theft of less than $1,000, four counts of theft of less than $500 and one count of theft of more than $500 in connection with the burglary of businesses on March 11 of this year. (Source crossville-chronicle.com)

Robbery spree spanning Orange and Seminole Co, FL ends with 3 arrests A nearly month-long robbery spree that spanned two counties has ended Tuesday with the arrests of three men, officials said. Joshua Ruiz, 24,Antonio Sanchez , 18,and Steven Holt, 26, face 10 counts each of robbery with a firearm. Eight of the robberies happened in Orange County; two occurred in Seminole. Deputies said the men only stole cash, but would not say how much. No injuries were reported during any of the robberies. The spree began back on Sept. 10 at a Kwik Stop, followed by attacks on 7-Eleven and CVS/Pharmacy and several Circle K. (Source orlandosentinel.com)

Chuck E. Cheese shooting suspect arrested in Charleston, SC Officials with the Charleston County dispatch confirms Charleston Police, Charleston Fire, and EMS responded to the scene of a shooting at the Chuck E. Cheese on Sam Rittenberg Blvd shortly before 8:30pm. Charleston Police say two people had a verbal altercation inside the restaurant which led to the shooting. Two men were transported to MUSC with non-life threatening injuries where they were released the same night. (Source counton2.com)

Assault on Loss Prevention Agents at Canadian Tire earns jail time George Emeric Walsh sentenced to 45 days for assaulting two loss prevention officers. A 35-year-old Charlottetown man has been sentenced in provincial court to serve 45 days in the provincial correctional centre for assaulting two loss prevention officers at Canadian Tire. Walsh committed the assault when the loss prevention officers attempted to place him in custody for the theft of a NASCAR jacket from the store. (Source theguardian.pe.ca)

Video Shows 50 Teens Vandalizing Convenience Store in Brooklyn, NY Elected and community leaders form a united front against what they say is a rise in hate crimes in Brooklyn—just as police are investigating an incident in which a crowd of teenagers trashed a convenience store. NY1's Jeanine Ramirez filed the following report. A crowd of about 50 people targeted a Crown Heights store Saturday night. They toppled shelves and vandalized the Gourmet Butcher on Troy Avenue. Owner Yanki Klein says his brother who was visiting from Israel was assaulted. "They punched him in his face," Klein says. Detectives from the 71st Precinct were at the store Tuesday to investigate. At this point, the NYPD is not calling it a hate crime - but others are. Elected officials and community leaders gathered at Brooklyn Borough Hall to denounce the violence. (Source ny1.com)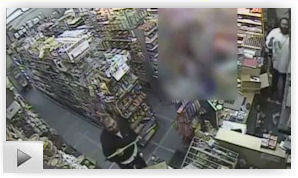 Children duct taped during armed robbery spree in Hollywood, FL Children as young as 7 and 12 were among the victims bound with duct tape and computer wires by criminals involved in a month long robbery spree in Broward, according to Hollywood police. At least five of the armed holdups were in Hollywood between Sept. 3 and Oct. 3. There have been other holdups in Hallandale Beach, West Park, Pembroke Pines and Miramar, Lt. Derik Alexander said. Surveillance videos showed the armed thieves wearing hoodies and surgical masks or nylon masks as they robbed a Family Dollar store, a Subway, a 7-Eleven, a Pizza Hut, an Advance Auto Parts store and an adult video store. "They physically confront whoever is in the store," Alexander said. "They would bind them with duct tape or computer wires or cords and bind [the victims'] hands together while [the thieves] committed the robberies." Alexander estimated there were dozens of victims. (Source sun-sentinel.com)

Missing truck that carried 18 tons of Crisco oil found empty near Hialeah, FL A Hialeah police officer made a slick discovery Monday when he picked up a Lo-Jack signal and discovered an abandoned tractor-trailer that had been hauling more than 18 tons of canned Crisco cooking oil. The truck was stolen Sunday morning from a towing company in St. Petersburg, The Tampa Bay Times reported, with more than 36,000 pounds of Crisco sticks intended for Publix Super Market's main distribution center in Lakeland. Hialeah police discovered it around noon just outside the city limits near Northwest 32nd Avenue and 123rd Street. Police still don't know who stole the truck. The truck was found empty. (Source miamiherald.com)

Update: Dallas Cowboys Will Not Suspend Joseph Randle For Shoplifting; Fined According to ESPN Dallas' Tim MacMahon, the Cowboys will not suspend Randle for his actions. "A team source said Tuesday evening that the Cowboys would fine Randle an amount that has yet to be determined but will not suspend him." (Source thelandryhat.com)

Kay Jewelers in the Barrow Crossing, Bethlehem, GA the victim of an Armed Robbery Two armed suspects held Store Associates at gunpoint while emptying over 100 items from the showcases. No physical injuries were sustained.

Kay Jewelers in the Anderson Mall, Anderson, SC hit by a Distraction Theft totaling $5699, suspect has been arrested


Featured Job Listings
Sponsored by Cam Connections
Feature Your Job Here For 30 Days -
70% Aren't On the Boards
Group VP of LP
Retained Search
New York, NY
Gus Downing
Sr. Director, Field LP
Ross Stores
Dublin, CA
Ross Stores
Director of LP
The Children's Place
Secaucus, NJ
The Children's Place
Director of LP
Performance Food Group
Richmond, VA/Denver, CO
Performance Food Group
Director of LP
Restoration Hardware
Corte Madera
Restoration Hardware
ORC Investigations Mgr
The Home Depot
Atlanta, GA
The Home Depot
Regional Director, AP
Rite Aid
NY Metro, NY
Rite Aid
Director, Pharmacy LP
Rite Aid
Camp Hill, PA
Rite Aid
Corporate Investigator
Confidential
San Francisco Bay, CA
Confidential
DC LP Manager
Brookstone
Mexico, MO
Brookstone
National Account Manager
Vector Security, Inc
TBD
Vector Security, Inc
LP Agent
JONS Markets
Los Angeles, CA
JONS Markets
Bilingual AP Specialist
Bi-Lo Holdings
Miami, FL
Bi-Lo Holdings
AP Associate
Ralph Lauren
Orlando, FL
Ralph Lauren
LP Investigator
Lamps Plus
Chatsworth, CA
Lamps Plus
LP Investigator
Tom Thumb
Dallas, TX
Safeway
National Account Mgr
Confidential
Northeast
Downing & Downing

Limited Time Only - Post Your Multi-Unit LP jobs for FREE - Learn More Here

Daily Job Alerts


Sponsored by Cam Connections
Appearing One Day Only
View our Internet Jobs Archives here
Dir of AP, Global E-Commerce
Ralph Lauren
Greensboro, NC
Ralph Lauren
Regional LP Director
Sears
Brandon, FL
Sears Holdings Corp
AP Manager
Home Depot
Knoxville, TN
Home Depot
AP Manager
Home Depot
Dallas, TX
Home Depot
AP Manager
Home Depot
Jackson, MS
Home Depot
Dept Mgr LP & Safety
Lowe's
North Myrtle Beach, SC
Lowe's
Dept Mgr LP & Safety
Lowe's
Buchanan, WI
Lowe's
ETL Assets Protection
Target
Princeton, NJ
Target
AP Manager in Training
Walmart
Alexandria, VA
Wal-Mart
AP Manager in Training
Walmart
St. Petersburg, FL
Wal-Mart
AP Manager in Training
Walmart
Kearny, NJ
Wal-Mart
AP Manager in Training
Walmart
Benson, AZ
Wal-Mart
AP Manager in Training
Walmart
Chelan, WA
Wal-Mart


Home of the Industry's Original
On the Move

Brian Fox was promoted to Corporate Asset Protection Operations Senior Manager for Cabela's.
Post Your New Job or Promotion!
See all the Industry Movement

Your Career
Sponsor this section of the Daily
The Skill Every Leader Must Master
Leaders must have certain qualities in order to be truly successful; they need to be smart, ambitious, and able to communicate effectively. But, there is one skill that they can not do without; a skill that allows them to build trust and confidence in those they lead, and will help them to overcome any obstacle. (Forgive and forget)

Drink Up: 10 Leadership Lessons from the CEO Of Anheuser-Busch InBev The CEO of one of the world's beer giants knows a thing or two about being a leader, especially when changes are about to take place. Follow his ten lessons to build your company into a high performer. (Take the bad with the good)

4 Ways Leaders Fail in Their First 30 Days Coming in as a brand new boss can be a scary time. Not only is it a big change, but it can lead to unknown possibilities both for you and your employees. Success comes down to not making these key mistakes. Avoid these mistakes and you're already well on your way to establishing yourself as a leader! (Stop talking, and listen)

9 Ugly Truths Bosses Hide from Employees To be an effective boss, you need to keep some thoughts and feelings to yourself. Some things are just not meant to be shared with your team members. These nine common thoughts are best kept to yourself, not said out loud. (Speak no evil)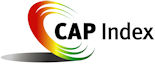 Tip of the Day
Sponsored by Vector Security
Managing your career upwards is a difficult task because it requires absolute commitment in every situation and environment. You have to stay focused on what's in front of you and make sure your attitude matches your actions. And remember, always be West Point. There's a reason every single U.S. citizen respects graduates of West Point. It's almost a universal code so to speak. Clean, crisp, sharp, alert, intelligent, and always a gentleman or gentlewoman.

Just a Thought,
Gus Downing






Upcoming Events

CLEAR Fifth Annual Training Conference
October 13-16, 2014
San Diego Marriott-Mission Valley, CA

Northeast Regional Conference on LP
October 28, 2014
Monroe Twp, NJ
---
Recruiting?
Get your job e-mailed to everyone... everyday
Post on our Featured Jobs Board!
Reach your target audience in 2014 every day!
Request our 2014 Media Kit
update account / change e-mail
unsubscribe FEEDBACK
www.downing-downing.com

Advertise With The D&D Daily




36615 Vine Street, Suite 103
Willoughby, OH 44094
440.942.0671
copyright 2009-2019
all rights reserved globally