The D&D Daily Mobile Edition
October 15,

2015



The LP Industry's #1 News Source - Informing, Educating and Instilling a sense of community



News Brief
Sponsored by WG Security Products, Inc.
Retailers Accused of Digital Racial Profiling - The secret surveillance of African Americans in an upscale Wash. D.C. neighborhood through 'GroupMe' mobile app
These are questions being asked across the country as people experiment with services that bill themselves as a way to prevent crime, but also expose latent biases. The application "SketchFactor," which invited users to report "sketchy" people, faced allegations of racism in both the District and New York. Another social network roiled Oakland, Calif., when white residents used Nextdoor.com to cite "suspicious activity" about black neighbors. Taking it even further was GhettoTracker.com, which asked users to rate neighborhoods based on whether they thought they were "safe" or a "ghetto."

Now "Operation GroupMe" is stirring controversy in Georgetown. In February of last year, the Georgetown Business Improvement District partnered with District police to launch the effort, which they call a "real-time mobile-based group-messaging app that connects Georgetown businesses, police officers and community members." Since then, the app has attracted nearly 380 users who surreptitiously report on - and photograph - shoppers in an attempt to deter crime.

The correspondence has provided an unvarnished glimpse into Georgetown retailers' latest effort to stop their oldest scourge: shoplifting. But while the goal is admirable, the result, critics say, has been less so, laying bare the racial fault lines that still define this cobblestoned enclave of tony boutiques and historic rowhouses that is home to many of Washington's elite. Since March of last year, Georgetown retailers have dispatched more than 6,000 messages that discuss suspicious people. A review by the Business Improvement District of all the messages since January - more than 3,000 - revealed that nearly 70 percent of those people were black. The employees often allege shoplifting. But other times, retailers don't accuse these shoppers of anything beyond seeming suspicious.

"Suspicious shoppers in store," an American Apparel retailer said in April last year. "3 female. 1 male strong smell of weed. All African American. Help please."

"What did they look like?" a True Religion employee in May last year asked an American Apparel retailer who had reported a theft. "Ratchet," the American Apparel worker replied, using a slang term for trashy that often has a racial connotation. "Lol."

The retailers have also uploaded hundreds of pictures to the chatroom, many of which they took clandestinely. Since March last year, the images have shown more than 230 shoppers, more than 90 percent of whom are African American. "Known thieves," one retailer wrote beside pictures of three African American women, without specifying any evidence. "Look out."

It's unclear what effect, if any, such correspondence has had on crime in the area. Some retailers say the community feels safer and more connected. But it has precipitated "relatively few arrests," said Joe Sternlieb, chief executive of the Georgetown Business Improvement District, which organized the group. He added: "It's impossible to know what's working and what's not to deter crime." washingtonpost.com cbsnews.com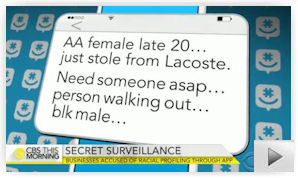 The Retail Equation Prevents Fraud 6.5 Million Times
The Retail Equation, the industry leader in retail transaction optimization solutions, today announced the company has stopped 6.5 million instances of return fraud and abuse. This prevention milestone, which more than doubled in the last 18 months across all of its retail clients, equates to a fraudulent return being prevented every single minute by The Retail Equation's Verify return authorization solution - even with the system approving 99 percent of all return transactions. theretailequation.com

Retailers want covert IP CCTV and mobile access to footage, according to new report
According to the latest annual Centre for Retail Research (CRR) survey into the use of CCTV in retail - commissioned by Axis Communications, the global market leader in network video - 70% of retailers want to introduce covert CCTV and 66% are planning to move to mobile data access in the near future. The report, which was carried out in July and August of this year (2015), showed that 58.5% of retailers currently use covert CCTV but that 70.1% of those not using covert CCTV, want to start using it in the future and that only 17.6% of retailers are currently able to access live recorded footage but 66% aspire to use mobile access. The study sharply highlighted the industry's increasing reliance on CCTV to control stock loss and a demand amongst retailers for higher image quality, even more reliable systems and easy and flexible access to images. A significant 82.7% of retailers said that CCTV reduces losses and 29.7% of retailers are now using fraud analytics to help improve their security with 58.7% planning to in the future. The report also revealed there is still a 66% majority of the market that is operating on analogue technology proving that installers and integrators still have an opportunity to create awareness among retailers of the benefits of IP technology. retailfraud.com

Kmart, Office Depot, Safeway and other retailers roll out gift cards that give recipients shares in top companies - A new avenue for fraud?
Now selling at the checkout counter: breath mints, hand sanitizer and...$25 of Berkshire Hathaway stock? In a new twist on the bustling gift-card business, retailers such as Kmart and Office Depot this week are starting to roll out cards that give the recipients small amounts of stock in some of the country's best-known companies. The cards will be available ahead of the holiday shopping season at other retailers, including Safeway Inc., Toys "R" Us and Lowe's Cos. The cards work like traditional gift cards but recipients receive stock instead of merchandise when they cash them in. If they want, customers can swap the shares they have received for other stock. wsj.com

UK - 'Five million' fraud cases in past year
For years traditional crimes have been falling right across the Western world, irrespective of who's in government and how many police are on the beat. But today's figures have captured for the first time an awful lot of criminality that, quite simply, looks like it has been missed. The Office for National Statistics has published an estimate of fraud for the first time, based on its Crime Survey. There were also 2.5 million cyber crime offences, such as computer hacking, the ONS estimated. Just over half of the 5.1 million frauds included in the Crime Survey data involved some financial loss, the ONS said. Where losses were reported, 78% got some form of compensation, with 62% reimbursed in full. Frauds included card fraud and frauds committed over the phone and online. The fraud data was based on a sample of 2,000 people. bbc.com

Western retail giants restrict travel to Bangladesh after attacks
Business executives from global clothing giants H&M, Inditex, and Gap have canceled trips to Dhaka this month after the killings of two foreigners, industry sources said, causing anxiety for Bangladesh's $25 billion garment export sector. Bangladeshi suppliers to the world's top brands said they didn't expect the disruptions to hurt their orders for the year-end Christmas season. But the attacks, claimed by the Islamic State, increase the pressure on an industry which faces competition from other low-wage countries and is trying to repair its safety image after several fatal accidents. The United States and Canada have asked their diplomats to restrict their movements, and Britain warned of more attacks after an Italian aid worker and a Japanese man were shot dead a few days apart. Australia canceled a cricket tour. reuters.com

Visa and FireEye launch Visa Threat Intelligence for real-time cyberintelligence
Visa and FireEye Inc. have launched a new service for the payments industry called Visa Threat Intelligence, Powered by FireEye. This service will deliver real-time threat information on cyberattacks to merchants and issuers. Visa Threat Intelligence is the first product available as part of a new global strategic partnership between Visa and FireEye. Beginning late 2015, subscribers will gain access to a Web portal that provides the latest proprietary cyberintelligence relevant to payment systems, including alerts, trends in cyberattacks, and forensic analysis from recent data breaches. retailingtoday.com

Staples board limits senior exec severance packages
Staples is limiting the severance pay of top executives as the resolution of a deal with Office Depot draws near. Staples announced that its board of directors has adopted a new policy stipulating that the company will not pay any severance benefits that exceed three times the sum of an executive's base salary plus target annual cash incentive award, without seeking shareholder approval. chainstoreage.com

Couche-Tard CFO resigns; company to buy 18 stores in Texas

Mt. Juliet, TN police hold active-shooter exercise at Providence Marketplace Mall

What it's like to use a new U.S. chip card overseas

Apple extends stock grants to all employees


Five Loss Prevention Foundation Scholarships Awarded at ISCPO 2nd Annual Conference
Matthews, NC (Oct. 14th, 2015) - The Loss Prevention Foundation (LPF) awarded several course scholarships and memberships to members of the International Supply Chain Protection Organization (ISCPO) at their recent annual conference.

The two-day conference which was held at the Fossil Headquarters in Richardson Texas focused on "Securing Your Global Supply Chain" and hosted 125 attendees and 12 vendors' exhibits. Topics addressed related to supply chain security, industry theft trends and investigations.

The event culminated with the keynote speaker for the 2015 conference, Mark Stinde, Vice President of Asset Protection at 7-Eleven, Inc. and an LPF board of director.

The scholarship award winners are as follows:
● LPC Course: Mike Campbell - Se-Kure Controls (Campbell donated his LPC scholarship to someone else, and received an LPF membership for his act of good stewardship)
● LPC Supply Chain Course - Damacio Rodriguez - Amerisource Bergen
● LPC Supply Chain Course - Scott Sullivan - TJX Companies, Inc.
● LPF Annual Membership - Gary Hutchinson - Gap Inc.
● LPF Annual Membership - Shaun Lyons - TJX Companies, Inc.
"The global supply chain is such an important part of the success of every business and it is our pleasure to support the efforts of ISCPO. ISCPO continues to provide superior educational content and we are pleased to be able to support their efforts", said Gene Smith, LPC, president of LPF.
All the News - One Place - One Source - One Time
The D&D Daily respects your time & doesn't filter retail's reality
Report Your News!
(content subject to approval)




Computer attack insurance rates rise after high-profile breaches
Hacks of Sony, Target, Home Depot and major health insurers have made it more expensive to cope with data theft, Reuters reports. A torrent of cyberattacks on US companies over the past two years has led cyber insurers to boost premiums for high-risk companies and in some cases limit damage cover to a maximum of $100 million. The limits make it hard for companies to operate in the modern networked era and could mean higher costs they'll have to pass along to customers.

Hacks are expensive. Companies must pay for forensic investigations, credit monitoring, legal fees and settlements. Rising cyber insurance premiums and limited damage coverage effectively mean that companies could be liable to pay more if they're hit by a cyberattack. Companies without full insurance could easily end up paying hundreds of millions out of pocket. The 2013 attack on US retailer Target cost the company $264 million. Target expects to only recoup around $90 million of that from insurance payouts, Reuters said. A similar attack on Home Depot forced the US home improvement chain to shell out $234 million in expenses, but insurance will only cover about $100 million, Reuters said. cnet.com

Safe Harbour data-sharing suspension to prompt shift in fraud prevention
The decision by the European Court of Justice (ECJ) on 6th October to suspend the 'safe harbour' transatlantic data-sharing deal could have huge ramifications for businesses on both sides of the Atlantic when it comes to data privacy in fraud prevention. The agreement, which allowed the transfer of personal data of European citizens to organizations in the US, had been active since 2000. It has now been judged invalid because it does not enable data protection watchdogs in Europe to intervene on the behalf of citizens who complain that their privacy has been infringed. The ECJ ruling is not expected to be a barrier for businesses, although it will cause friction and take time for US companies to adapt. However, the ruling also has significant ramifications for businesses in Europe's strongest economies, including the UK and France, as many organizations rely heavily on exchanging data with the United States as part of their fraud prevention practices. The ruling could even affect European businesses that use software supported in the US, as any transfer of private personal data could easily be made almost without thinking. retailfraud.com

Whole Foods to Build New ERP System for 'Single View' of Product Data
Whole Foods Market Inc. will partner with enterprise software firm Infor Inc. to create a new retail management system, part of a broader effort by the grocery chain to centralize disparate IT systems, get a better view of its supply chain and improve its data analytics capabilities. The company currently has 12 separate instances of a home-grown ERP system running across 431 stores, a byproduct of early growth through acquisitions and a focus on regional markets. That fragmented approach has left product data such as quality standards and nutrition sitting on different systems that are not interconnected, CIO Jason Buechel said. If integration goes according to plan, a new platform would give Whole Foods a "single view" of all its product data for the first time. A more centralized data infrastructure, paired with better analytics, could help Whole Foods manage inventory and predict demand more accurately, ultimately affecting how the company allocates space in its stores. wsj.com

Starbucks rolling out video screens to 2,400 drive-thru's across the U.S.

The Big Asset Most Companies Ignore: Customer Data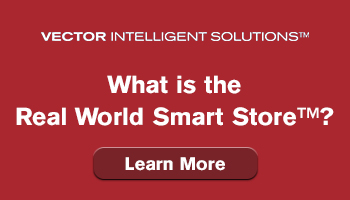 Vendor Spotlight

Bob Ryan Joins Protection 1's Leadership Team as New Senior Vice President - Commercial & Residential Field Sales
Former ASG Chief Marketing Officer Brings a Wealth of Sales and Sales Leadership Experience to Protection 1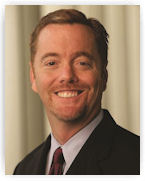 Chicago, IL - October 12, 2015 - Protection 1, the premier full-service business and home security company in the U.S., today announced that it has named Bob Ryan to the position of Senior Vice President, Field Sales. Ryan will have responsibility for both the residential and commercial field sales teams and will report directly to Chief Marketing and Revenue Officer Jamie Haenggi.

"With our emphasis on field sales growth and, in particular our commercial sales teams, Bob will bring a great deal of energy, enthusiasm and emphasis for sales. He has a great deal of passion for performance and a drive to win," commented Haenggi. "Together, we will be focused on developing our teams, hiring additional talent to the Protection 1 roster and ensuring our product and service strategies aligns with the needs of our customers."

Ryan began his career in 1989 as a small business sales representative in Chicago and held positions of increasing responsibility as his career progressed including commercial sales representative, national accounts manager, director of Commercial Marketing, director of National Accounts and most recently, he served as ASG's chief marketing officer with responsibility for ASG's sales and marketing activities.

With over 26 years in the industry, Ryan brings a wealth of sales and sales leadership experience. Over his tenure at ASG, he grew the sales team from 30 to over 300 in 2015 while delivering 144 consecutive months of organic sales growth. Ryan also brings a passion to the video segment and its recurring revenue model, helping ASG attain the ESX Maximum Impact Award for Best Security as a Service in 2013 as well as a three-time winner of Axis Communication's Video Hosting Partner of the Year from 2011 through 2014.

"Being part of the leadership team that will integrate the ASG and Protection 1 field sales teams into one world-class organization and being given the opportunity to work with the top leaders in the industry is an honor," commented Ryan. "I am very fortunate to be surrounded by so many talented team members who are dedicated to putting the customer first and to delivering the outstanding customer service that has marked the success of both companies over the years. A great future lies ahead!"

Protection 1 prides itself on its reputation of excellence in the marketplace and we will continue to grow that brand through increasing our market share by our talented and robust sales force.

About Protection 1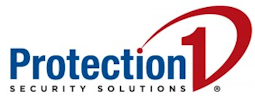 Protection 1, the premier full-service business and home security company in the U.S., provides installation, maintenance, and monitoring of single-family home security systems, business security systems and multi-family security systems. Protection 1 serves over 2 million customers and employs over 4,000 people in more than 90 office locations and five UL Certified monitoring centers across the country. The company has a 97.3% customer satisfaction rating and an A+ Better Business Bureau rating. Protection 1 also offers network management services through its Network Operations Center and is the only company in the security industry to hold Cisco Cloud and Managed Services Express Partner Certification. The company has been recognized by leading industry publications and agencies for its commitment to its customers, the industry and the communities it serves. For other Protection 1 news, visit P1newsroom.com.

Op/Ed

Roadmap for New LP Executives

Part 10: An Overview on CAPEX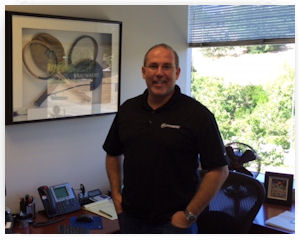 By Mike Nagyhazy
Senior Director of Loss Prevention,
24 Hour Fitness

Questions or comments can be emailed to mnagyhazy@24hourfit.com


In Part 9 of the Roadmap for New LP Executives, we discussed general budgeting, and went into some detail about the expense side of the house (operational expenditure, or OPEX) - labor and travel. This week, we'll go into detail about capital expenditure (CAPEX). One of the first conversations that you should have with your Finance team is to learn what the threshold is for CAPEX spend within the company. I've worked at some companies where the threshold is $1k+ and other companies where the threshold is $3k+. This is important to know, as you'll need to be savvy about CAPEX spend vs. OPEX spend. As a general rule, there's usually more scrutiny and sensitivity around expense purchases vs. CAPEX purchases. As you may know, CAPEX spend is typically for a fixed asset that has a useful life (i.e. a DVR/NVR that has a useful life of 5-7 years).

When you're building your department's annual budget, there are a few things to think about when mapping out your capital spend: What new LP/physical security equipment will you be purchasing for the company? Who handles capital purchases for newly-built locations? (Usually the Construction dept., but you should confirm this.) What existing equipment may have to be replaced next year due to age and wear-and-tear? These are a few of the big questions that need to be thought out and discussed, in order to set you up for budgetary success!

We briefly touched on bulk purchases in a previous article, but I wanted to highlight a few of the benefits of negotiating a bulk, CAPEX purchase. Hopefully your company is open to sensible bulk purchases:

● More aggressive pricing when you buy in bulk (think bulk, warehouse store vs. grocery store)
● Less administrative work related to obtaining vendor bids, POs, approvals, shipping costs, etc.
● Quicker turnaround for replenishment of new product
● Consistent product type purchased

Those are a few of the selling points for a bulk purchase that should help guide your conversation with Sr. Leadership, as to why you'd like to go this route. Keep in mind that when you're buying expensive, electronic items with software and warranties (DVRs/NVRs), you should have detailed conversations with your provider about when the warranty time starts. If the product's warranty starts as soon as you take control of the product, you may not want to purchase 3 years' worth of NVRs. The warranty will have expired before you deploy the product to your locations! Talk to your provider/vendor about options that will help you - possibly extending the warranty period; phasing the shipment dates, so you don't take control of all of the product at one time - find the sweet spot as to where you will benefit from the bulk purchase, but you won't be sitting on years' worth of inventory. Always remember that your vendors should happily provide you with tiered pricing options that will help you make the smartest decision for your company!

Read the Introduction and Parts 1-9 here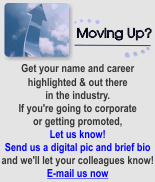 State of the Industry
& NRF Protect 2015 Update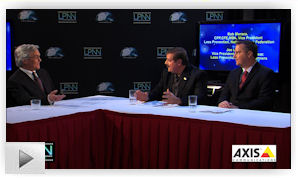 Bob Moraca, VP of Loss Prevention, National Retail Federation, and Joe LaRocca, VP & Senior Advisor, Loss Prevention, RetaiLPartners, sit down with LPNN to discuss the state of the LP industry. From data breaches to increased ORC activity, the e-commerce impact on stores, mobile payments, store closings and protests all around the country, technology is completely transforming the LP industry as we know it. Bob and Joe tell us where loss prevention is headed and how an LP executive can position him or herself for success. Bob also provides a preview of the exciting things to come at this year's re-branded NRF Protect 2015 conference in June.
---
Hedgie Bartol, Retail Business Development Manager - North America, Axis Communications, returns to the mic to co-MC with Amber in this LPNN Quick Take. Hear what Axis is doing to get in on the "selfie" game and learn about the challenges of bringing LP solutions to the franchise world.
Solution Providers, have a video or commercial you want to publish? Contact us.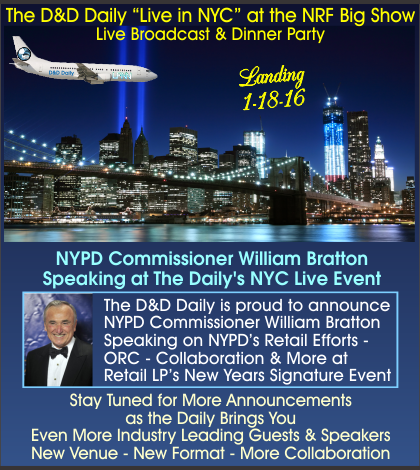 e-commerce

Sponsored by The Zellman Group
The Truth About False Positives' 3X Factor
Online consumers - particularly those purchasing digital goods - expect immediate gratification in their purchases. The often high risk of online purchases has put merchants in something of a pickle as they attempt to balance their antifraud measures with meeting the needs of legitimate customers, many of whom will abandon the merchant for good if they're met with a false-positive decline.

Surprisingly, two-thirds of repeat eCommerce or mCommerce customers are lost to false-positive declines, versus 54 percent lost to card fraud. As card-not-present (CNP) transactions tend to make merchants jumpy regarding liability, the unintended consequences of that is alienating more good customers than they lose to straight-up card fraud.

In total, an estimated 127 million legitimate transactions are denied each year because of a false suspicion of fraud. The rate of false-positive declines is more than three times that of existing-card fraud. In 2014, 4.42 percent of customers were affected by existing-card fraud, representing a loss of $9 billion.

Today, the bulk (57 percent) of false positives occur at physical stores, followed by digital channels: eCommerce, which represents 31 percent of all false-positive declines, and mobile, which represents 5 percent, or $1.69 billion. pymnts.com

Report: Internet Fuels Rapid Expansion Of Counterfeit Goods
A newly released report argues that online commerce is fueling a "global pandemic" of counterfeiting. The analysis by NetNames, ­­­a London-based corporate Internet firm, said that counterfeiting expands by 15 percent each year and now costs more than $1.8 trillion annually - more than 2 percent of total global economic output. The study blamed an increasingly fragmented online landscape for the proliferation of counterfeits, including rogue websites, online auctions and digital piracy. The Internet also exposes companies to other forms of online fraud such as phishing, cybersquatting and traffic diversion. The report said that the sale of counterfeit goods online increased 15.6 percent in 2014, and found that most of those purchases happened unwittingly. For every person that intentionally purchased a counterfeit item, the study said, 28 customers did so unknowingly. manufacturing.net

Mobile App Drives Dominos Sales - 35% annual increase

Alibaba to open offices in Europe as U.S. expansion continues

Wal-Mart will spend nearly $2 billion in web improvements over two years

Ikea projects online sales will grow fivefold in a half-dozen years

"Fraud is not a person - it is a dynamic grouping of statistics that deviate from the norm."
Stuart B. Levine, CFI, CFCI
CEO, The Zellman Group & Zelligent


ORC News
Sponsored by NEDAP
San Antonio, TX: SAPD links pair of thieves to $100k theft ring; Colette Smith, Derek Schrimpsher charged with engaging in organized crime
San Antonio police and Bexar County deputies knew a gang of thieves had been making the rounds at big box stores. They didn't know the suspect responsible for organizing the crimes would make their job easier. "We actually discovered that a list had been generated by the fence and the thieves would actually go out to certain retail stores and location and try to get the property that was on that list," said SAPD Sgt. Val Garica. he list was found in a notebook that police said was kept by the "fence," which is a person who sells the stolen property. It included the names of two people arrested Wednesday: Colette Smith, 55, and Derek Schrimpsher, 25. Police said electronics -- including a security system, speakers, headphones and other gadgets -- were stolen, as were dozens of gift cards. "We seized approximately $5,000 worth of property, approximately $50,000 in cash and an undetermined amount in gift cards, we're thinking maybe another $50-$60,000 (in value)," said Garcia. ksat.com
Newport News, VA: Man pleads guilty to laundering money from jewelry heists; $5M in 6 states
A 44-year-old man pleaded guilty in Newport News federal court Wednesday to charges related to laundering the proceeds of a sophisticated jewelry theft ring, officials said. Slavik Hayimov, aka Steve Hayimov, of Queens, New York, admitted to conspiring with a Richmond-based jewelry theft ring. The theft ring ultimately stole more than $5 million in jewelry from victims in Virginia and at least six other states. The thieves regularly watched jewelry stores and identified vulnerable people who they followed home or to hotels. In most cases, several men suddenly appeared when the victims approached or entered their vehicles. The robbers would then punch out car windows and threaten the victims at knife-point before stealing the merchandise. The robbers then traveled to New York and sold the merchandise to Hayimov, court documents state. Knowing the merchandise was stolen, Hayimov paid far less than fair market value for the jewelry. He paid in cash and by making anonymous bank deposits to conceal the activities. dailypress.com

'Professional' theft crew steals $50,000 in jewelry from upscale consignment shop
Lake Oswego police are asking for the public's help in solving a slickly choreographed theft at an upscale consignment shop Sunday that netted more than $50,000 in jewelry. No one was hurt in the incident. "It appears that this theft was committed by a professional crew of suspects that have likely committed similar thefts in other areas," said Sgt. Tom Hamann, Lake Oswego Police Department spokesman. Hamann said two women and a man entered the New to You & Simply Posh store before 3 p.m. While store clerks were occupied, one of the first three "customers" signaled the man who came in alone later. That man then used a tool to lift the glass top of a display case, took 40 pieces of jewelry and put them in a bag before leaving the store. oregonlive.com
Hurst, TX: Police break up suspected retail theft ring targeting area malls
A sharp-eyed patrol officer helped authorities break up what they described as a large retail theft ring that traveled across the U.S. targeting merchants and stealing large amounts of property. Alerted by bulletins about a group of people stealing from area malls, patrol officer Ryan Tooker spotted one of the suspects last week at North East Mall. Tooker told mall security officers, who watched the suspect and later got vehicle information. After the vehicle left the mall parking lot, 1100 Melbourne Road, patrol officers stopped it on a traffic violation and found stolen merchandise from the mall. Arrested at the scene were Maria Alvarez, 30; Luis Perera, 21; Osmany Martinez, 26; and Antony Ferreyra, 29, all of Florida. The four are expected to be charged with organized retail theft of $2,500 to $30,000, police said Wednesday. Police recovered $4,489.19 in merchandise from the vehicle. The items were returned to Hollister Co. and Victoria's Secret. star-telegram.com
Portland, OR: Boosters, Fences: Inside organized retail theft; Police & crime alliance investigate
Industrywide, retailers big and small are facing staggering losses because of organized retail crime. In the Pacific Northwest, private retailers and police have formed an organization called the Northwest Organized Retail Crime Alliance (NWORCA). The group will cross competitive boundaries and will share information and intelligence on suspected criminals and criminal activity, according to Fred Meyer spokesperson Melinda Merrill. koin.com

Fort Wayne, IN: 2 charged in stealing, selling household items from Meijers
Vacuum cleaners and air conditioners, sump pumps and chain saws were some of the items two people are charged with taking from three Allen County Meijer locations between January and July. Jonathan Norris Lane, 36, and Rosealyn Marie Reeves, 36, both of Fort Wayne, are accused of swiping household appliances and home and garden equipment and selling them for profit. Both have been charged with racketeering and corrupt business influence in Allen County Superior Court. A Meijer Inc. loss-prevention officer identified the pair on in-store cameras that showed them leaving with unpaid merchandise. The jig was up when a purchase ticket at Lev's Pawn Shop No.12 matched the serial number on a vacuum, which was sold from the shop for $125 on June 15. The vacuum had been stolen from the Maysville Road Meijer, the court report stated. The transaction identified Lane and Reeves through Indiana ID cards as the sellers. The two have an extensive sales history with Lev's since 2012, discovered through LeadsOnline, including the vacuum and a window air conditioner this year. Meijer indicated that Lane and Reeves were the main suspects in the disappearance of 36 Bissell vacuum cleaners, six Dyson vacuum cleaners, five air conditioners, five sump pumps, four chain saws, two weed trimmers, three Hoover vacuum cleaners and a 45-pint dehumidifier. journalgazette.com

Corpus Christi, TX: Four women are arrested after they tried the "five-finger discount" with over two-thousand dollars of stuff from a local department store
Police were called to the JC Penney store at La Palmera Mall Tuesday night after employees of the store saw four women go through the store, then split into two teams, each one putting items into their purses and try to walk out with paying. Loss prevention officers were able to stop them and police arrested 22-year-old Guadalupe Nino, 21-year-old Jessica Elizondo, 19-year-old Stephanie Lopez-Garza and 23-year-old Lyanne Bazan. All four are now charged with theft. kz10.com
Warwick, RI: WPD Seeks Serial CVS Shoplifter
Warwick Police are seeking the public's help identifying a woman involved in several shoplifting thefts from the CVS on Warwick Avenue, most recently in September. On Thursday, Sept. 3, at about 8:30 p.m., the woman entered CVS with two large purses and selected several beauty products (soap, body wash, and lotion), concealing them in the purses. On Friday, Sept. 4 at about 5:25 a.m., the woman returned to the store, stealing the same sorts of products in the same manner, according to police. warwickpost.com

Vancouver, CN: Another brazen theft at the Drone store - same store for the 4th time
For the fourth time in the past few months, thieves have targeted a drone store in Vancouver, using increasingly devious methods. Overnight, the suspect, or suspects, broke through the drywall of the vacant business next door to Drones Plus. They made it directly into the store's back room and stole two drones worth $4,000 each. Last month, would-be thieves attempted to break in by backing vehicles into the store, but were unable to create an opening in the doors. globalnews.ca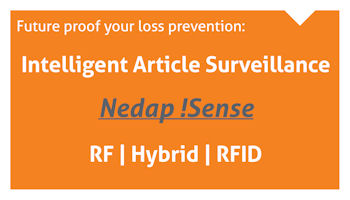 Do you have an ORC case to share?
Share your ORC news and help the industry grow

Retail Crime News

Sponsored by Security Resources
Miami-Dade Co, FL: Walgreens Armed Robbery Suspect killed in police-involved shooting
A man was shot and killed after he tried to rob a Walgreens in southwest Miami-Dade County at gunpoint early Thursday morning, Miami-Dade police said. Miami-Dade police Detective Alvaro Zabaleta said employees called 911 shortly before 2 a.m. after the masked man entered the store armed with a gun. A manager told police that the man left in a white four-door car. Police quickly tracked down the car and attempted to pull over the driver, but he sped away. Police pursued the car a short distance until it became disabled. At some point, shots were fired and the man was pronounced dead at the scene. It is unclear if the man fired shots at officers, but a handgun was found in his car. No officers were injured in the shooting. local10.com
Columbus, OH: UDF Armed Robbery suspect shot and killed by SWAT officers; same suspect hit the store for a 3rd day in a row
It happened around 12:15 a.m. at the United Dairy Farmer store. According to police, SWAT officers approached the store while it was being robbed at gunpoint by a 25-year-old man. The man held an employee at gunpoint and demanded cash, police said. As he left the store, the man was warned several times to drop his weapon, investigators said. Police say one of the officers then fired multiple shots, striking the suspect. The man was taken to Grant Medical Center where he was pronounced dead. Police say this was the third time in three days that the same store was robbed by the same suspect. SWAT officers were positioned outside the store Thursday morning before the robbery, anticipating a third attempt. nbc4i.com

Kingsport, TN: Police are seeking to identify two female suspects in Kohl's shoplifting and assault incident
On October 6, 2015 at approximately 2:00 PM, two female suspects shoplifted a felonious amount of merchandise from Kohl's in the Kingsport Pavilion Shopping Complex. The women concealed the merchandise (assorted clothing and makeup items) in their purses and exited the store. When a loss prevention officer attempted to detain them at their vehicle, one of the women slammed his hand in the driver's side door, while the other woman punched him and clawed at his face with her fingernails, leaving several scratches and abrasions. The first suspect then exited the vehicle and kicked the loss prevention officer in the groin. The suspects fled the scene in their vehicle, which was believed to be a silver Suzuki sport utility vehicle with a Virginia issued license plate. abc19.tv
Collier Co, FL: Ace Hardware attempted carjacking ends with suspect killed in an Officer Involved Shooting
A Collier County woman with a history of mental health and substance abuse issues died Wednesday afternoon following a shooting that involved deputies. The confrontation between Burg and deputies began at 12:22 p.m., when someone reported an attempted carjacking at a Sunshine Ace Hardware. Sherri'f spokeman said the woman made a failed attempt to try to carjack a tractor-trailer and got into a struggle with the driver. A witness heard at least one shot fired. When that failed, the woman tried to carjack several other vehicles in the parking lot, but failed. The suspect ran to an adjacent restaurant parking lot where she carjacked an elderly couple. Deputies gave chase and the suspect refused to stop. The suspect smashed into a patrol car, during an exchange of gunfire the suspect was killed. naplesnews.com

Sioux City, IA: Sioux Center Police Chief Paul Adkins says that they arrested 38-year-old Jerod Work, pharmacy shoplifter, recently
The chief says Work was an employee of Lewis Family Drug in Sioux Center. He says that over the last several months, Work is alleged to have stolen merchandise, which they believe did not include prescription drugs. Work is also alleged to have used his key to get into the store after hours and steal merchandise. Work was arrested and charged with 34 counts of Fifth Degree Theft and eight counts of trespassing. kiwaradio.com

Springfield, MA: ATM 'skimmer' admits ripping off $121,000 from TD Bank customers in 5 Western Massachusetts
Springfield's U.S. District Court recently saw its first guilty plea from a skimmer from Washington state who admitted he and his yet unnamed co-defendants stole more than $121,000 from dozens of TD Bank customers in Chicopee, Ludlow, Springfield, Agawam and East Longmeadow during August and September of last year. This, according to the charging documents in the case, Aaron Benjamin James Dario, 34, pleaded guilty to conspiracy, bank fraud and aggravated identity theft on Friday, about one year after his arrest in East Longmeadow. masslive.com
Millburn, NJ: Police arrest man for passing counterfeit bills at Apple store in the Short Hills Mall
On October 6, Millburn Police Officer Zonn responded to the Apple store at The Mall at Short Hills on a report of forgery. Apple personnel report an individual, later determined to be Anthony Pabon age 25 out of the Bronx, passed counterfeit one hundred dollar bills for merchandise valued at $1259.91. Mr. Pabon fled the store and was stopped by Sgt Delrusso after a foot pursuit. tapinto.net

Cargo Theft: GPS jammers recovered from cargo thieves, says FreightWatch; Supply chain security firm noted law enforcement has recovered four such devices in last 14 months
The Georgia Bureau of Investigation (GBI) recently recovered GPS jamming technology after executing a search warrant in relation to a suspected cargo theft - the fourth such jamming device confiscated in the past 14 months in the southeastern U.S., noted supply chain security company FreightWatch International (FWI). The firm added that a well-known group of Cuban cargo thieves operating along the eastern seaboard are using GPS jammers to derail tracking and tracing efforts of their heists. fleetowner.com

Cargo Theft: A recent legal dispute over stolen Almonds points to the Food Industry's problem with Cargo Theft, which often occurs due to lax security, experts say
Earlier this year, Oregon-based snack manufacturer Bridgetown Natural Foods didn't receive a shipment of almonds worth nearly $184,000. However, the 42,000-pound shipment was picked up as scheduled on April 13 from SunnyGem LLC, an almond supplier in Wasco, Calif. As it later turned out, the almonds were presumed stolen and police had no luck tracking down the truck. Bridgetown Natural Foods has now filed a lawsuit against SunnyGem and a freight management company, Left Coast Logistics, seeking a declaration that it owes nothing for the shipment. Experts say this almond heist is an example of "fictitious pickup," one of several types of cargo theft that threatens the food industry. Data about the impact of cargo theft is imprecise, but the Federal Bureau of Investigation has pegged the economic losses at roughly $30 billion a year. capitalpress.com

Khabarovsk, Russia: Police kill Bear; Russian Mall Shooting upsets Animal Rights Groups
A Wild Bear's Russian mall shopping spree was caught on video by security cameras and local media. In the end, police in the Russian city of Khabarovsk claim they had to shoot the brown bear dead in order to prevent a potential bear attack, but animal rights groups claim the law enforcement officers should have figured out a way to subdue the animal. In response, the Investigative Committee, Russia's main state investigative agency, is launching a probe into the actions by the police officers. Khabarovsk police are defending their actions by claiming they were trying to prevent a "shopping maul." The wild brown bear was first spotted near a local sporting arena, but by time police officers arrived to stop the bear, Russian mall shoppers were already fleeing in all directions. inquisitr.com
Israel: Man stabbed at IKEA, 3 killed in Jerusalem as month-long violence escalates

UK: 'Snake' burglar tunnels through O2 shop to steal $6,200 of mobile phones

UK: Robbers stole $57,000 worth of watches in 60 seconds

Robberies and Burglaries
● CVS - Indianapolis, IN - Armed Robbery/ 4 Arrested
● CVS - Tavernier, FL - Burglary
● Dollar General - Augusta, GA - Armed Robbery
● First State Market - Wilmington, DE - Armed Robbery
● HG Hill - Nashville, TN - Armed Robbery
● Marathon - Tampa, FL - Armed Robbery
● On The Go - North Ridgeville, OH - Armed Robbery
● Phillip 66 - Lancaster Co, SC - Armed Robbery
● Safeway - Olympia, WA - Customer Assaulted
● Speedway - Cumberland, IN - Armed Robbery
● Tobacco Plus - Durham, NC - Armed Robbery
● UDF - Columbus, OH - Armed Robbery/ Hostage/ Police Shooting
● Walgreens - Hastings, MI - Robbery
● 7-Eleven - Livonia, MI - Robbery
● 7-Eleven - Pinellas Park, FL - Armed Robbery


Featured Job Listings
Sponsored by NuTech National
Feature Your Job Here For 30 Days -
70% Aren't On the Boards
VP of Sales/Client Relations
More details coming soon
Confidential - Retained Search
Nationwide
Gus Downing
VP AP & Global Facilities
lululemon athletica
Vancouver, BC, Canada
lululemon athletica
Director of Safety & Security
Southern Wine & Spirits
Greenwood, IN
Southern Wine & Spirits
Director, LP
Save Mart Supermarkets
Modesto, CA
Save Mart Supermarkets
Dir AP
99 Cents Only Stores
Commerce, CA
99 Cents Only Stores
Reg Dir LP
Sears
Hoffman Estates, IL
Sears Holdings Corp
Dir LP
Pier 1 Imports
Fort Worth, TX
Pier 1 Imports
LP Dir
BevMo
Concord, CA
BevMo
Dir LP
Lane Bryant
Columbus, OH
Lane Bryant
Dir LP (Western Canada)
Walmart Canada
Calgary, CA
Walmart Canada
Dir LP
Cracker Barrel
Lebanon, TN
Cracker Barrel
Dir Safety AP Solutions
Walgreens
Deerfield, IL
Walgreens
Dir of AP, Global Ecommerce
Ralph Lauren
Greensboro, NC
Ralph Lauren
Territory LP Dir.
Burlington Stores
Los Angeles, CA
Burlington Stores
Director of LP
Pacific Sunwear
Anaheim, CA
Pacific Sunwear
Market AP Specialist
REI
Seattle, WA
REI
Regional LP Mgr
Tillys
Bay Area, CA
Tillys
Loss Prevention Openings
Downing & Downing
Nationwide
Karl Glatt

Limited Time Only - Post Your Multi-Unit LP jobs for FREE - Learn More Here

Daily Job Alerts


Appearing One Day Only
View our Internet Jobs Archives here
Regional LP Manager
GameStop
Peru, IL
GameStop
Safety & Security Team Leader
IKEA
Philadelphia, PA
IKEA
Area LP Manager
Gap
Rocky View, AB, Canada
Gap Inc
LP Manager
Gap
Montreal, QC, Canada
Gap Inc
LP Specialist
Kroger
Savannah, GA
Kroger
LP Manager
Fred Meyer
Newberg, OR
Kroger
Dept Mgr LP & Safety
Lowe's
California, MD
Lowe's
Area Mgr AP
All facilities
Beaver Dam, WI
Wal-Mart
ETL Assets Protection
Target
Ft Lauderdale, FL
Target
Multi Unit LP Mgr
Sears
Bradenton, FL
Sears Holdings Corp
LP Manager Hrly
Kmart
Decatur, IL
Sears Holdings Corp
LP Manager
Kmart
Rockford, IL
Sears Holdings Corp
LP Manager
Fanatics
New York, NY
Fanatics


Home of the Industry's Original
On the Move

Erin Molloy was named Loss Prevention Analyst for Men's Wearhouse.

Courtney Cortez was named Loss Prevention Analyst for Men's Wearhouse.
Post Your New Job or Promotion!
See all the Industry Movement


Your Career
Sponsor this section of the Daily
An Easy Way to Find Hidden Gifts in Your Team Sometimes the most obvious and wonderful answer has been staring at us in the face without our even realizing it. The same applies to your team: to see their hidden talents you need to look past their role and see who they are as a person. Surprise

These 5 Apps Help Your Employees Become a Team With more employees working remote, working from the road, or in a separate office it can be difficult to keep everyone connected and on the same page. Luckily, there are apps to keep everyone communicating and in sync. Here are the top 5.

How Small Teams Can Achieve Big Results
You don't need a 100-person team to get big results and be in the spotlight. Sometimes the best work is done with teams smaller than 20 people. Here are some tips from the leader of a small team and how you can make the most of it. Take a holistic approach

How to Inspire Innovation Among Employees Trying to come up with creative approaches to keep your organization ahead of the competition can be taxing on already hard-working employees. The ability to inspire your team is one that will help innovation come more easily. Use these tips to help. Listen to their thoughts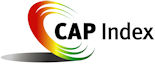 Tip of the Day
Sponsored by Vector Security
Flexibility and molding to the environment you're in is the first step towards integration and inclusion. In order to be absolutely effective, an executive must first become one with their surroundings and mold to what it is as opposed to expecting them to mold to you. Seeing and hearing those subtle differences is the key and changing to it becomes the objective. Once modified, you then have the freedom to influence change and make a difference.

Just a Thought,
Gus





Upcoming Events
---

Recruiting?
Get your job e-mailed to everyone... everyday
Post on our Featured Jobs Board!
Reach your target audience in 2015 every day!
Request our 2015 Media Kit
update account / change e-mail
unsubscribe FEEDBACK
www.downing-downing.com

Advertise With The D&D Daily




36615 Vine Street, Suite 103
Willoughby, OH 44094
440.942.0671
copyright 2009-2019
all rights reserved globally