The D&D Daily Mobile Edition
LP, AP & IT Security's #1 News Source

---

The D&D Daily's Publicly Reported
'Retail Violent Death Report' Q3
125 Q3 Retail Violent Deaths - Up 47% from Q3 '17
364 Retail Violent Deaths YTD - Up 17% from '17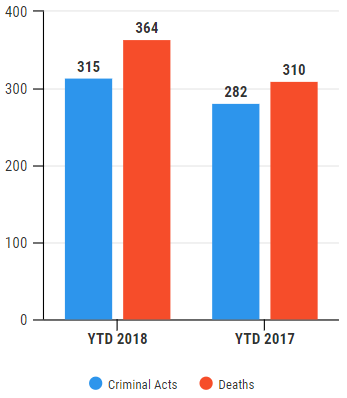 Year-to-Date Comparison
'17 vs. '18

Q1-Q3 2018 Totals
• 364 Retail violent deaths
• 315 Criminal acts

Compared to Q1-Q3 2017
• Deaths up 17%
• Criminal acts up 12%
---
125 Q3 2018 Violent Deaths by Group
26% Suspects - 74% Victims
32 Suspects, 53 Customers, 38 Associates, 2 LP/LE/Security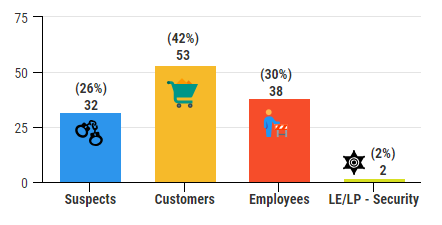 125 Q3 2018 Total Violent Deaths
• 26%, 32 Suspects – Down 6% from Q2
• 42%, 53 Customers – Down 1.8% from Q2
• 30%, 38 Associates - Up 36% from Q2
• 2%, 2 LE/LP/Security

---

Q3: Total Deaths by Store Type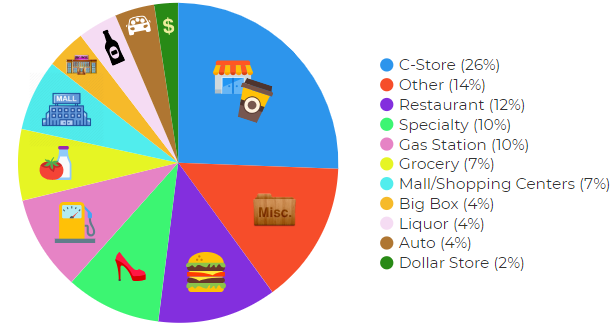 ---
Group LP Selfies
See all the selfies here

2018 GLPS - Group LP Selfies
Your Team - Your Pride - Our Industry
Building Industry Pride - One Team Selfie at a Time


Coinstar Global Asset Protection Team
"Attack the day, never start with 'no', delight our customers"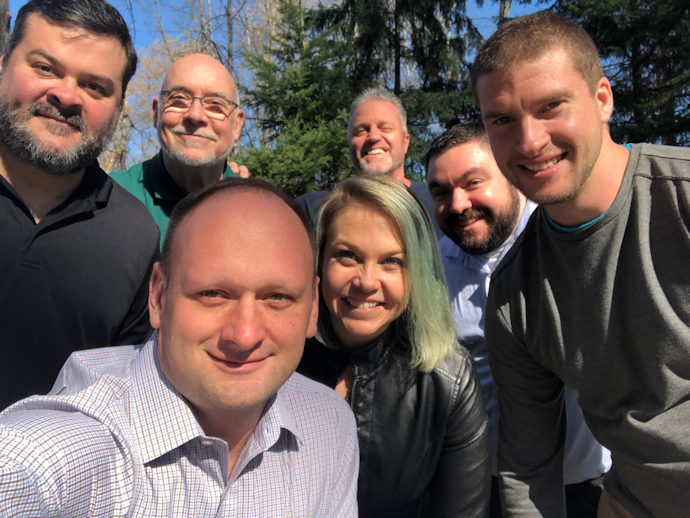 Featured in picture, left to right:
Eric Santillan, Sam Besser, Paul LaBlanc, Amanda Bowen, Scott Pettersen, John Cafiero, Bob Poier
---
Submit Your Group LP Selfie and
Group Vendor Selfie Today!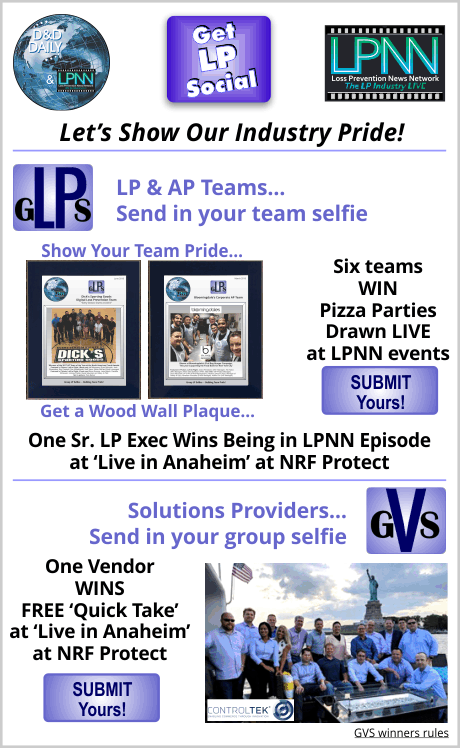 ---
Moving Up

Sponsored by
Agilence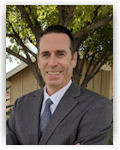 James Curtis promoted to Vice President of Shortage Control for Ross Stores, Inc.
James joined Ross in 2014 as the Director, Shortage Control, and just two years later he was promoted to Sr. Director of Shortage Control for the retailer. He has also held other loss prevention roles for retailers and solution providers such as CVS Pharmacy (Director, LP Analytics), Protiviti (Manager), Datavantage (Application consultant), LPInnovations (Manager Information Services). James earned his Bachelor of Arts degree in Liberal Arts and Sciences, from University of Vermont. Congratulations James!

---
Top Industry News

Sears, once the largest U.S. retailer, has filed for bankruptcy

Eddie Lampert steps down as CEO
142 stores to close toward the end of the year

Sears Holdings filed for bankruptcy protection early Monday after years of staying afloat through financial maneuvering and relying on billions of CEO Eddie Lampert's own money. Lampert, who has served as CEO for the past five years, will step down from that post, effective immediately, but remain chairman.

The 125-year-old retailer, once the nation's largest, said Monday it was appointing Mohsin Meghji, managing partner of M-III Partners, as its chief restructuring officer.

As part of the bankruptcy, Sears will shutter 142 stores toward the end of the year. It expects to begin liquidation sales shortly.

The bankruptcy filing comes more than a decade after Lampert merged Sears and Kmart, hoping that forging together the two struggling discounters would create a more formidable competitor.

Over the years, Lampert shed Sears assets and spun out real estate to pay down the debt. The company still has roughly 700 stores, which have at times been barren, unstocked by vendors who have lost their trust. Many of the stores have never been visited by younger generations of shoppers. cnbc.com
Full list of 142 Sears and Kmart stores closing

'I've decided to step down as CEO': Read Eddie Lampert's email to Sears employees

Forbes: Reasons 2-10 Why Sears and Kmart Failed ... Eddie Lampert is #1

Trump slams Sears leadership after bankruptcy filing, saying the company was 'obviously improperly run for many years'

How Sears Went From Gilded-Age Boom to Digital-Age Bankruptcy

A Sears liquidation could create some winners and over 100,000 losers

Landlords across America are cheering Sears' bankruptcy

This map shows all the locations Sears once operated and what it has left today:
All stores (2009-18)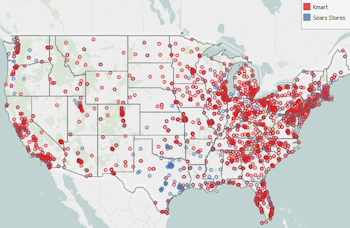 Sears Holdings Corp. posts Director, Security Operations job - Hoffman Estates, IL
Responsible for managing an onshore and offshore team and an outsourced vendor covering 24/7 Security Operations Center (SOC) support. Key responsibilities include vendor management, management of the tools forecast and renewals, level 2/3/4 incident handling, incident investigations, incident response and management, reporting and analytics, legal investigation support, threat management, and firewall change requests. Responsible for developing the strategy and vision for the Security Operations team, and the execution of the responsibilities within Security Operations. This role is accountable for the key security operations areas, including but not limited to, security engineering, incident response, forensics, data loss prevention, security monitoring, threat management, network and host security. jobs.sears.com
---
STANLEY Security Named Winner of Innovative Product Award for STANLEY IntelAssure, Powered by Viakoo


STANLEY Security, a leading global manufacturer and integrator of comprehensive security solutions for a wide range of industries, was named a winner of the Innovative Product Awards at the 2018 Global Security Exchange (GSX) in Las Vegas for STANLEY IntelAssure, the first and only service-assurance for physical security systems that utilizes automation to continuously detect and diagnose problems and recommend solutions. The automation includes real time status reporting to help security employees stay in control of safety while saving time and money to solve the problem of missing video.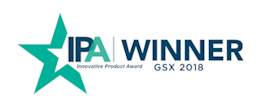 The Innovative Product Awards, formally known as Accolades, annually recognizes the security industry's newest, most innovative products, services and technology solutions. For an innovation to be named a winner, the technology had to have been introduced within the last year. Additionally, all winning entries were based on being a new product or service, not a redesign or modification. A group of judges comprised of end users and experts in security technology selected the top ten winners based on level of innovation, unique attributes and the benefit the product or service brings to the security industry. STANLEY was presented with the award at GSX located at the Las Vegas Convention Center at the end of September. stanleysecuritysolutions.com

---
SmartMetric Says Projected Card Fraud Losses of $10 Billion in the USA Could Cost Retailers $29 Billion in Actual Total Card Fraud Costs by 2020
A 2016 iovation/Aite Group study on EMV's projected impact on financial fraud reports that credit card fraud losses may climb to as much as $10 billion in the United States alone by 2020.

According to a study conducted by Lexis Nexis, "Retail fraud continues to increase sharply year-on-year, along with its cost." The average volume and value of fraudulent transactions has risen. And, the level of fraud as a percentage of revenues has moved upwards (1.58% to 1.80% on average).

For every dollar taken in by a retailer, 1.8% leaves the retailer's hands due to the cost of fraud. This is an incredible unseen tax on the public as these fraud costs are invariably passed on to the consumer through higher retail prices to cover these card fraud losses said SmartMetric's President & CEO, Chaya Hendrick, today.

The real cost of fraud for each $1.00 lost to fraud by a retailer is $2.94, which involves increased expenses related to chargebacks, fees, merchandise redistribution, labor/investigation, legal prosecution and IT/software security. This is a 6% increase from the previous year. businesswire.com

Jury Awards $6.3M In Fatal Calif. Farmers Market Auto Collision
A California jury on Thursday awarded $6.3 million to the family of a 74-year-old man who was struck and killed by a vendor's vehicle at a Southern California farmers market, finding the trade association that runs the market was almost entirely at fault for the accident.

After deliberating for roughly one-and-a-half days following a seven-day trial, the Long Beach, California, jury returned with a verdict holding the Whittier Uptown Association 99.5 percent responsible for the death of Armando Martinez, according to a Friday announcement from Panish Shea & Boyle LLP, which represented Martinez's wife and children in the suit.

Martinez was shopping at the Whittier Uptown Association Farmers Market on the morning of April 1, 2016, when a vehicle being driven through the market by defendant Maria Acuna backed into him, causing him to fall and hit his head, suffering fatal injuries, according to the announcement. Whittier is a city located in the south-east of Los Angeles County. law360.com

Walmart Not Liable for Employee's Off-Duty Sexual Assault
A Walmart employee who was sexually assaulted by a co-worker after work hours and outside of the workplace could not proceed with her claims that Walmart negligently hired and retained the co-worker, a California appeals court ruled. She also could not go forward with her claim that Walmart was negligent in not warning her about the co-worker's criminal history, the court said.

An employer can be liable for negligent hiring or retention only when the employer knows or should have known facts that would alert a reasonable person that the employee "presents an undue risk of harm to third persons in light of the particular work to be performed," according to California case law.

Walmart had disciplined the co-worker in June 2012 after he made disrespectful or harassing comments to Walmart employees and customers. He also had two robbery convictions, one in 1982 and the other in 1994. Walmart was unaware of this criminal history. shrm.org

Try Harassment Audits as a Change Agent
Forward-thinking companies are looking at the #MeToo movement as a chance to improve their corporate culture. Harassment audits - a combination of culture surveys, identification of harassment risk factors and recommended changes - can help employers weed out inappropriate conduct.

Harassment audits can take different forms. The best harassment audits analyze risk factors and survey the workforce, according to attorney Jeanine Gozdecki. Consider looking for these risk factors outlined in the EEOC's 2016 harassment report:

● Homogenous workforces. ● Workplaces with significant power disparities. ● Businesses where the work is monotonous. ● Isolated workspaces. ● Workplaces that tolerate alcohol consumption. ● Decentralized workplaces.

Barbara Nett, owner and principal consultant with Savina Consulting in Denver, said the audits that her firm conducts consist of:

● Interviews with HR professionals to review current policies, existing training and any analytics on compliance. ● Interviews with executives to understand the culture of the organization and assess any past or present issues with harassment that are known to management. ● An online survey of employees soliciting anonymous feedback about the organizational culture, knowledge of harassing behaviors and awareness of organizational policies related to reporting harassment. ● Feedback on what the organization is doing well and areas where policy or cultural changes may be needed. ● Recommendations on creating defensible anti-harassment policies, investigation procedures and accountabilities. shrm.org

NRF: September retail sales increased 3% over last year; 0.4% over August
Retail sales in September increased 0.4 percent over August on a seasonally adjusted basis and were up 3 percent year-over-year unadjusted, according to calculations released today by the National Retail Federation. The numbers exclude automobiles, gasoline stations and restaurants.

"Retail sales were somewhat softer than expected in September and some of the weakness can be attributed to Hurricane Florence and geopolitical trade concerns," NRF Chief Economist Jack Kleinhenz said. "Recent solid wage gains and other fundamentals continue to propel spending, which has been supported by tax cuts, saving and access to credit. Today's numbers confirm an underlying strength in the industry and a solid trajectory as we go into the fourth quarter." nrf.com

Actual Storms, Not Economic Ones, Explain Retail Sales Dip
A slowdown in U.S. retail sales can be explained by Hurricane Florence, other unseasonable weather and weakness at department stores, not an economic slowdown. Nothing can elicit eye rolls from investors quite like hearing a retailer say that sales were weak because of the weather. Well, sales were weak last month, and the weather had a lot to do with it. wsj.com

ICSC Study: 'Halo Effect' Drives Online Sales From New Stores
When a retailer opens a new store, not only does brand awareness increase but so does online traffic, according to a report from the International Council of Shopping Centers (ICSC). The study quantified what industry experts have said for some time: new store openings can cause a significant increase in a brand's online traffic. The report revealed a new physical store "leads to a 37 percent average gain in overall traffic to a retailer's web site and increases its share of web traffic within that market by an average of 27 percent," authors of the report said. "The opposite is also true as web traffic tends to fall when stores close." wwd.com

Attention Shoppers: The Background Music You Hear May Not Be Licensed
Music industry goes searching for pirates in retail stores
Services like Spotify and Apple Music have returned the music business to growth by getting consumers to pay again after years of rampant piracy. But those same services are being used in violation of usage policies in commercial settings like coffee shops and small retail stores at an estimated cost of $2.65 billion each year to artists, labels and publishers, according to a new report from Nielsen Music.

While large retail chains with big budgets use in-store music providers like Mood Media Corp. (formerly known as Muzak), there are around 21 million smaller businesses globally that use consumer services without authorization, according to the report. It surveyed small and medium businesses across the U.S. and six countries in Europe. wsj.com

Store Closing Sales Begin Immediately At 184 Select National Stores
As Part Of A Recent Chapter 11 Filing

Ross opens 40 more stores

Former TRU and Hudson's Bay CEO says others will follow Amazon's pay raise

Rich San Francisco businesses could face homelessness tax

Last week's #1 article --
CVS Pharmacy Completes Rollout of Time Delay Safes in All 900 California Stores
70% decline in pharmacy robberies during trail run in Indianapolis
CVS Pharmacy, the retail division of CVS Health (NYSE: CVS), announced today that it has completed the rollout of time delay safes in nearly 900 of its free-standing stores in California. The safes will help prevent pharmacy robberies and combat the ongoing opioid epidemic by helping to prevent diversion of controlled substance narcotic medications by keeping them out of the hands of unauthorized individuals. In addition, the safes will help CVS Pharmacy ensure the safety and well-being of its customers and employees.

Controlled substance narcotic medications that are sought after by robbers, such as oxycodone and hydrocodone, are now stored in time delay safes in every CVS Pharmacy store in the state of California. Time delay safes help deter pharmacy robberies by electronically delaying the time it takes for pharmacy employees to be able to open the safe. CVS Pharmacy first implemented time delay safes in Indianapolis, a city experiencing a high volume of pharmacy robberies, in 2016. The company saw a 70 percent decline in pharmacy robberies among the Indianapolis stores where the time delay safes had been installed. prnewswire.com
---
---

---

---
Spotlight on OpenEye
Cloud Managed Video Surveillance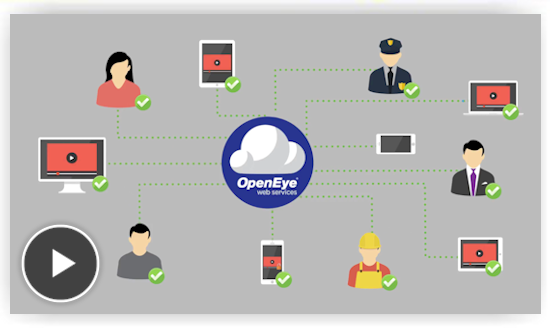 Watch the video above to learn about
OpenEye Web Services

OpenEye Web Services is a scalable and secure video surveillance solution that simplifies operations and management by moving these functions to the cloud. Combining the performance and reliability of local recording with the convenience and flexibility of the cloud, OWS produces a greater return on your investment, saves you time, and provides an easier, more secure surveillance solution.
---

---

What is Enterprise Risk Management?
How to put cybersecurity threats into a business context
Enterprise risk management (ERM) is the process of assessing risks to identify both threats to a company's financial well-being and opportunities in the market. The goal of an ERM program is to understand an organization's tolerance for risk, categorize it, and quantify it.

When companies look at enterprise risk, the traditional approach is to look at financial risks, regulatory risks and operational risks. What happens if the exchange rate drops and the interest rate rises, if new drugs don't get FDA approval, or if your main warehouse burns down?

To make the calculation, you take the potential impact of an event and multiply it by the odds of that event happening. For low-impact events, even a high probability of occurrence won't affect the company's total risk exposure by much, while for high-impact events, even a low probability of occurrence is potentially devastating.

Risks posed by the cybersecurity threat landscape are increasingly part of the ERM equation, and that poses a challenge for CISOs and other senior security professionals. Quantifying the business impact of a cybersecurity event is a very difficult, if not impossible task, and quantifying the likelihood of such an event is even harder.

Focusing on business impact is a different way to think about cybersecurity, and it requires a different mindset than that of tactically responding to cybersecurity threats. Cybersecurity used to be all about preventing attacks, and a breach either occurred or it didn't.

"Now, most organizations understand that cybersecurity is not a problem to be solved but a risk to be managed," says Andrew Morrison, leader of strategy defense and response for cyber risk services at Deloitte & Touche. "Most of the market is acclimated to the fact that it's no longer if an attack will occur and how we will manage it. That entails a totally different mindset. "Risks, by nature, can be accepted, mitigated, or transferred," he says. csoonline.com

Pair of Reports Paint Picture of Enterprise Security Struggling to Keep Up
The costs associated with data breaches continue to grow at a pace that exceeds the resources available to protect the organizations dealing with the breaches. Two new reports, from IBM and EY, make that same point with different data and slightly different, but definitely related, conclusions. Together they provide a picture of security incidents that are inevitably expensive but can be made less so through careful planning.

According to IBM's study, 22 different factors — ranging from the lack of security analytics to the presence of the Internet of Things — can have an impact on the cost, with the overall thrust being that time equals money: The longer it takes to figure out what has happened and to do something about it, the more money the effort will consume. And in 2018, the average incident has consumed $4.24 million in the population studied.

EY also studied the cost of a cybersecurity breach, but from a slightly different perspective: that of cybersecurity in the context of overall business advantage. While 55% of the companies also surveyed by Ponemon on its behalf had some sort of business continuity management team in place, EY found that 87% of the companies were working with limited cybersecurity and resilience capabilities. While the two facts are not mutually exclusive, they suggest that companies have business continuity or cybersecurity teams who operate within very tightly constrained resources.

Those constrained resources still have room for cybersecurity incidents that cost companies an average of $3.62 million per incident. While a different total than in IBM's study, the two numbers are in the same financial neighborhood, with each representing a significant sum for many organizations. darkreading.com

Most IT Security Pros Want to Change Jobs
If you're an IT security professional looking for a new job, you're not alone. A new report on IT security job trends finds that 60% of survey respondents are looking to leave their current positions.

Limits on job growth and dissatisfaction with their current jobs are the leading reasons security pros say they are seeking a change, according to the report. An unhealthy work environment, lack of IT security prioritization, and unclear job expectations round out the top five drivers for change.

What would it take for the survey respondents to stay in their current positions? Improved work-life balance, management who takes their security concerns seriously, and better sponsorship for new courses and certifications are the big winners. darkreading.com

Cops Told 'Don't Look' at New iPhones to Avoid Face ID Lock-Out
Police have yet to completely wrap their heads around modern iPhones like the X and XS, and that's clearer than ever thanks to a leak. Motherboard has obtained a presentation slide from forensics company Elcomsoft telling law enforcement to avoid looking at iPhones with Face ID. If they gaze at it too many times (five), the company said, they risk being locked out much like Apple's Craig Federighi was during the iPhone X launch event. They'd then have to enter a passcode that they likely can't obtain under the US Constitution's Fifth Amendment, which protects suspects from having to provide self-incriminating testimony.

There are ways around this system, whether or not they're ethically sound -- the FBI recently forced a suspect to unlock his iPhone X using Face ID. Some warrants can explicitly offer permission to use face unlocking. motherboard.vice.com

Apple says 'dangerous' Australian encryption laws put 'everyone at risk'

Facebook says 'only' 30M users affected by data breach, not 50M

CVS rolls out Apple Pay
---

---

---

---
e-commerce
Sponsored by The Zellman Group

Cabela's Tries To Stop Ex-Employees' E-Commerce Startup
Sporting goods retailer Cabela's told a Delaware Chancery Court judge in a brief made public late Thursday that a group of former employees should be stopped from launching a new online retail enterprise because it violates their employment agreements. In the document filed Oct. 4, Cabela's LLC said former senior employees Ryan Wellman, Mike Riddle, Trent Santero and Jeremy Nesbitt are set to launch an online sporting goods retail operation called NextGen Outfitters LLC later this month that will compete directly with Cabela's despite provisions in their employment agreements barring any competition.

The four workers had direct access to confidential and proprietary information about Cabela's vendors and costs and were also highly compensated with lucrative stock awards, the brief said. In exchange, the employees signed onto proprietary matters agreements that outlined their obligations in protecting the company's confidential information. law360.com

What you need to know before outsourcing your holiday fraud screening
The holiday shopping rush isn't just for busy consumers, it's also a time when fraud attempts spike against online retailers.

And as organized crime gets better at beating basic fraud-screening procedures, merchants seem to face a choice: Risk losing good customers by automatically declining more orders or risk slowing down fulfillment by manually reviewing more orders. However, merchants can also opt for more manual review and outsource it to a third-party fraud prevention service. The cost can be well worth the savings in staff time, lost sales, and fraud costs.

When to consider outsourcing your peak-season manual fraud screening
Is working with an outside fraud-prevention provider worth considering for this holiday season? It might be, if any of the following are true for your business.

● Your internal fraud team has concerns about fraud protection during peaks.
● You've experienced order-decision bottlenecks during past sales peaks.
● You've suffered higher fraud losses during past sales peaks.
● Your false decline rate has increased during sales peaks
● You have VIP and social-media influencer clients you can't afford to alienate with false declines or poor customer service. digitalcommerce360.com

Strong economy and consumer confidence deliver rosy online holiday sales forecasts
U.S. total online holiday sales may increase 13.5% year over year, reaching $151 billion in November and December, Forrester Research Inc. estimates.

In the 2017 holiday season, Forrester estimates that U.S. consumers spent $133 billion online, which includes both desktop and mobile devices. Forrester's 13.5% increase for the 2018 holiday season is based on several factors, including increased consumer confidence and a strong economy, says Susan Wu, director of ForecastView at Forrester.

The research firm's healthy 2018 holiday sales e-commerce projection is in contrast to its in-store projection, which is a 1.7% year-over-year increase to $567 billion. Shoppers are increasingly using the internet to help with gift finding, Wu says. digitalcommerce360.com

Walmart Adds Bare Necessities To Its eCommerce Acquisitions

eBay Inc (EBAY) Expected to Announce Quarterly Sales of $2.66 Billion

"Fraud is not a person - it is a dynamic grouping of statistics that deviate from the norm."
Stuart B. Levine, CFI, CFCI
CEO, The Zellman Group & Zelligent
---
ORC News
Sponsored by Auror

Memphis, TN: Boxcar bandits nab Air Jordans and more; over $36,000
Memphis Police are trying to find the people who burglarized a Norfolk Southern boxcar and took around $36,000 worth of merchandise. It happened behind Carolyn Mason's Orange Mound neighborhood, at the Spottswood boxcar facility. Police said the crooks cut a hole in the fence behind the Commons at Brentwood homes. The crooks got away with a valuable load, including nearly 400 pairs of Air Jordan 12 sneakers, worth $28,800, industrial gloves worth $2,400 and a bunch of Champion sweatshirts valued at $3,600. wreg.com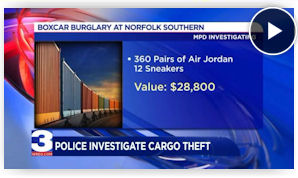 Napa, CA: Two men arrested with $5,000 of stolen merchandise following CVS Theft
Napa Police reported the arrests of two East Bay men in connection with a theft from a CVS Saturday evening — the second theft reported at the drugstore in two weeks. Police received a 911 call from aa CVS employee reporting a man carrying a large bag out the door. The plastic bag broke and various items, which had not been paid for, spilled out as the man ran out and entered a vehicle. Napa County sheriff's deputy stopped a vehicle. A search of the vehicle revealed about $5,000 in stolen merchandise, mainly pharmaceuticals and cosmetics. napavalleyregister.com

Covington, VA: Police make drug arrest, discover evidence of multistate theft ring
Covington police say after arresting a woman on several felony drug charges, they discovered evidence of a multistate larceny and fraud ring. According to the department, officers responded to a suspicious person report at Walmart on Friday. When officers got there, police say a male suspect ran away. Police then contacted a female suspect near a vehicle. Once they searched the vehicle, they found meth and materials for making the drug. Police say further investigation showed additional evidence pointing to the man and woman being involved in larcenies and frauds in Michigan, Ohio, West Virginia and Virginia. wsls.com

Chicago, IL: Update: 3 charged with stealing thousands of dollars worth of purses from Dior store downtown
Three people are facing charges in connection with the armed robbery at a Christian Dior store on Rush Street downtown on October 8, police said in a statement Sunday. According to earlier reports, four women walked into the store around 1:30 p.m. last Monday and threatened the clerk with mace before making off with 10 purses worth thousands of dollars. The four then ran out the store and jumped into a dark colored sedan with two men inside. wgntv.com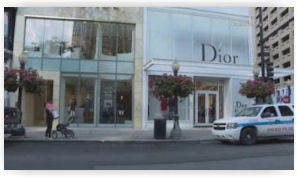 Laredo, TX: Man charged with $1,500 theft from Sears in the Mall del Norte

Chambersburg, PA: Victoria's Secret store at Chambersburg Mall reports a $500 theft; 3 females and 2 children

Submit your ORC Association News

Visit the ORC Resource Center

---
Retail Crime News

Shootings & Deaths
3 killed, 1 wounded in shooting outside North Las Vegas shopping center
Three people were killed and a fourth was wounded when gunfire erupted outside a North Las Vegas business Sunday night. Detectives late Sunday were searching for at least one shooter, North Las Vegas Police Officer Aaron Patty said. A motive wasn't clear, but preliminary details suggest the shooting may not have been random, he added. Officers and medics about 8:40 p.m. responded to the southeast corner parking lot on Simmons Street and Lake Mead Boulevard, and found the three fatal victims, two women and one man. A fourth victim, a man, was taken to University Medical Center where he was expected to recover. lasvegasnow.com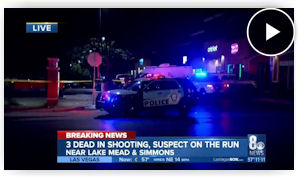 Birmingham, AL: Man Shot to Death in Apparent Targeted Attack outside C-Store
The police department says it appears Demetrius Davis was in the parking lot, when an unknown man approached him, fired several rounds, hitting Davis once. Shelton said the motive for the shooting is under investigation but it does not appear to be random. wvtm13.com

Memphis, TN Police searching for persons of interest in C-Store Homicide
Saturday night Investigators said they found a man shot at the EZ Express Food Mart on Dellwood Avenue. Police said a few people were seen on surveillance on the scene at the time of the shooting. Now, investigators need to speak with them about it. wmcactionnews5.com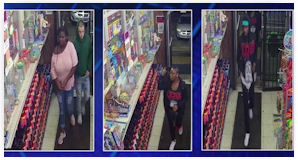 Baton Rouge, LA: Man shot and killed at gas pump outside a Circle K
Malik Jackson, 22, was found suffering from multiple gunshot wounds next to a gas pump at the Circle K near the intersection of Florida Boulevard and Acadian Thruway around 10:50 p.m. Employees of the Circle K where Jackson was killed said video surveillance shows Jackson riding his bike around the gas station parking lot before someone pulls up and appears to call him over. Jackson approaches the vehicle and then falls to the ground as he's hit with gunfire. That vehicle and two others leave immediately after the shooting. theadvocate.com

Lacey, WA: Man shot and killed woman, then himself near Michaels store
Two people are dead in Lacey after an apparent murder-suicide in the parking lot of a strip mall on Sleater Kinney Road Southeast. The area was very busy with shoppers, families, and kids Friday evening, when the shooting happened about a quarter before 6pm. Witnesses say they first knew something was wrong when they heard shouting, and saw a woman running across the parking lot right in front of the Michael's arts and crafts store, and saw a man chasing her. kiro7.com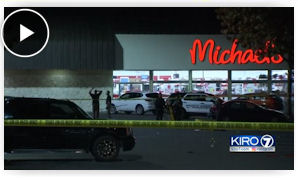 Fort Worth, TX: 2 Children, Teen, 20-Year-Old Shot outside C-Store
Two 3-year-old children, a 19-year-old and a 20-year-old were shot near a store in Fort Worth late Sunday afternoon, police say. Officers responded to Smokey's Paradise Food Mart in regards to a drive-by shooting. he four victims were transported to the hospital with non-life-threatening injuries. cbslocal.com

Indianapolis, IN: Two teens shot near Castleton Square Mall

Philadelphia, PA: Police Investigating 2 Separate Shootings Outside Of Chinese Restaurants
---
Robberies, Incidents & Thefts
Cumming, GA: Robber forces McDonald's employees into fridge at gunpoint
Police have arrested a man who is accused of robbing a McDonald's and locking employees into a freezer at gunpoint early Saturday morning in Cumming, Georgia. Kaleem Tariq-Madyun, 35, is charged with one count of armed robbery and seven counts of aggravated assault. actionnewsjax.com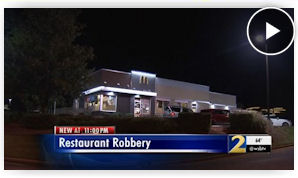 Hamilton Township, NJ: Woman fleeing robbery runs over Walmart Loss Prevention, drags Police Officer in chase
A woman trying to flee a robbery Saturday ran over a Walmart security officer and later dragged a cop who was hanging onto her vehicle. Hamilton Township police said Courtney Lynn Rumery, was arrested after she crashed her car and charged with robbery and aggravated assault on a police officer. The Hamilton Township officer suffered injuries that were serious but not life-threatening. The Walmart loss prevention officer was treated for minor injuries. nj.com

Visalia, CA: Altercation at Visalia Mall sparks major police presence
Employees at J.C. Penney's beauty salon said there was an altercation at Visalia Mall Saturday afternoon. Visalia police confirmed there was an altercation that took place in Zumiez shoe store. A glass case was knocked over and mall guests mistook it for gun shots. Police say there were no shots fired and no one was injured. yourcentralvalley.com

Roseville, MI: Bowling Alley Employee viciously attacked; 2 suspects wanted as Video goes viral

Monroe, WA: Pair accused of 50 burglaries in King, Snohomish counties; linked to dozens of smash-and-grabs at small businesses up and down I-5

Kenya, Africa: 30 men steal over 4,000 pounds of coffee from a factory

Dublin, Ireland: Mall Security guard holds on the trunk of a fleeing shoplifter's car for over a half a mile

Kay Jewelers at the Barton Creek Mall, Austin, TX reported a Grab & Run on 10/13, item valued at $22,299

Kay Jewelers in the Pearlridge Center Uptown, Aiea, HI reported a Grab & Run on 10/11, item valued at $17,996

Piercing Pagoda in the Bellis Fair, Bellingham, WA reported a Grab & Run on 10/13, item valued at $599

Piercing Pagoda at the Southridge Mall, Greendale, WI reported a Distraction Theft on 10/ 13, item valued at $59

Piercing Pagoda in the Westfield Mall, Hialeah, FL reported a Grab & Run on 10/11, item valued at $799
---
Fire/Arson
Mexico City: 7 dead, 10 missing in collapse of northern Mexico mall
A shopping mall under construction in the Mexican city of Monterrey collapsed Thursday, killing at least seven people and leaving another 10 missing, officials said. Two people were pulled alive from the rubble, according to the civil defense office in the northern state of Nuevo Leon, where Monterrey is located. An official with the office, who was not authorized to talk to the press and spoke on condition of anonymity, provided the death toll. Photos taken by the office showed emergency personnel hauling the injured men out of the rubble. About 100 emergency personnel were looking for more people who may be trapped. fireengineering.com
---
Counterfeit
Providence, RI: Investigation leads to federal conviction, seizure of $500K in counterfeit goods
---
Sentencings & Charges
Orlando, FL: Man Sentenced To 13+ Years In Federal Prison For Walgreens Robbery

Denver, CO: Two men charged in Denver Pawn Shop Robbery

Wichita, KS: Quik Trip robber leaves fingerprints behind, now facing 20 years
---

---
Home of the Industry's Original
On the Move




Chris Frederick named Loss Prevention Specialist for Amazon



Edwin Colon named Senior Specialist, Environmental, Safety & Health for Petco
Submit Your New Hires/Promotions
or New Position
See all the Industry Movement
---

---

---

---
Featured Job Listings
Sponsored by Delta Lock
Feature Your Job Here For 30 Days -
70% Aren't On the Boards
Post your job listing

Featured Job Spotlights
---

Divisional Loss Prevention Director
Florida
Provides strategic loss prevention management for a division of 2,000+ stores with sales volumes totaling +/- $4B. Maximizes profits by developing and executing programs to reduce and prevent the loss of company inventory/assets and managing Regional Loss Prevention Managers within an assigned geographical area...

Director Loss Prevention
Irvine, CA
The Director of Loss Prevention at Tillys builds and implements policies, programs, and procedures that control risk, reduce shrink and protect the employees and assets. The director is responsible for leading and developing LP team members in the corporate, retail, and distribution centers...


Global Manager of Environmental Health and Safety
Austin, TX
● Establish goals for EHS performance and implement effective EHS systems to ensure continuous improvement
● Provide oversite to Regional Environmental Health and Safety Administrators and Global Risk Leadership on EHS matters with a focus on environmental issues...



Regional Asset Protection & Safety Manager
Emeryville, CA
The Regional Asset Protection and Safety Manager will lead the Region in shrink reduction and profit maximization efforts. The position will proactively seek to bring economic value to the company, promoting profitable sales and world class customer service while ensuring a safe place to work and shop...

Regional Loss Prevention Manager
Baltimore MD
This position is responsible for managing all aspects of loss prevention for a geographic area to reduce and control shortage and other financial losses in 120 to 140 company stores. The coverage areas average $550 million in sales revenue and $3.5 million in shrink losses annually...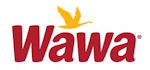 Loss Prevention Investigator
Wawa, PA
The Loss Prevention Investigator is responsible for utilizing proper investigative techniques and act as the primary liaison with field operations management. Conducts investigations into cash losses, deposit shortages, associate theft, overall shrinkage, and other matters...

Regional Asset Protection Manager
Harrisburg/State College, PA
The Regional Asset Protection Manager will lead their region in Shrink Reduction, Asset Protection and Safety efforts through an in-depth understanding of the overall business, effective partnerships and by directing the region with integrity and professionalism...

Loss Prevention Market Specialist
Jacksonville, FL
To monitor store locations to detect, investigate and resolve internal and external situations and circumstances that could lead to or result in losses to the company. All actions and conduct within the scope of the position must be performed according to performance standards set by Burke's policies, procedures and Code of Ethics...


Loss Prevention/Asset Protection Investigator
Boston, MA
Responsibilities will include but are not limited to:
● Protect the assets of the store as well as the associates and visitors.
● Maintain surveillance of the store via CCTV and conduct physical inspections including perimeter checks...




Asset Protection Analyst
Norcross, GA
AP Analyst based in Norcross, GA reporting to the Director of Asset Protection. This high-visibility role will be responsible for business-wide security administration, multiple fraud detection programs and functional communication...

Featured Jobs
---
• Sears Holdings Corporation - Director, Security Operations, Hoffman Estates, IL
• Fred's Pharmacy - VP Loss Prevention, Memphis, TN
• Pay-O-Matic - Director of Security, Springfield Gardens, NY
• BJ's Wholesale Club - Vice President Asset Protection, Westborough, MA
• GameStop - Vice President, Chief Information Security Officer, Grapevine, TX
• JC Penney - VP Asset Protection, Dallas, TX
• Hyatt - Director, Loss Prevention and Claims, Chicago, IL
• Domino's - Director, Information Systems Security, Ann Arbor, MI
• Associated Grocers - Director of Risk Management, Baton Rouge, LA
• rue21 - Director of Loss Prevention, Warrendale, PA
• MedMen - Director of Safety, Culver City, CA
• Domino's - Director, Safety Supply Chain Services, Ann Arbor, MI
• Conn's Home Plus - Director of LP, Inventory Control & Fraud, Spring, TX
• Gulfstream Goodwill Industries - Director of Safety, West Palm Beach, FL
• Clarins - Director Security, Loss Prevention and Safety, Orangeburg, NY
• Netflix - Director of Data Privacy and Security, Legal - Los Angeles, CA
• Food Lion - Director of Asset Protection, Salisbury, NC
• Ahold Delhaize USA - Manager | Corporate Investigations - Retail Business Service, Salisbury, NC
• T-Mobile Express Stores - LP Operations Manager, East Brunswick, NJ
• Living Spaces - Director of Safety, California
• Kings - LP Investigator - Northern New Jersey

---

---

---
Daily Jobs
Appearing One Day Only
View our Internet Jobs Archives here


Sponsor this section of the Daily
---

---

---

---
Your Career

How Shaking Up the Working Week Boosts Morale
Research from Business in the Community shows that 61% of employees have experienced mental health issues due to work. Removing some of the unnecessary sources of workplace stress can help decrease mental health issues in your team, and even changing up your traditional work structure can offer relief and boost team morale and performance! Flexible working

5 Powerful Steps to Building a Much Happier and More Productive Team Right Now
Your team is one of the most important thing in an organization, so it's key to give as much attention to your employees as you do your customers or clients. Happy employees create happy customers. Here are five powerful and simple things you can do to make your team happy and productive. Recognize great work

Last week's #1 articles --

Successful Leaders Do These 3 Things to Build High-Performing Teams
Teams are the most fundamental unit for every organization. When a team works well, everyone flourishes and relishes in success. Here are the three things you need to do in order to build a high-performing and effective team. Spot problems early

How Teamwork is Like a Beehive (But There's No Queen Bee)
View your team as a bit like a beehive. Minus a queen bee, everyone works in cooperation with each other under the same vision or mission, united under the same goals and in harmony. Missional work
---

---

---
Tip of the Day
Sponsored by Vector Security Networks

As decision makers for our companies, we all have a responsibility to our organizations and our teams to make the best possible informed decisions based on the facts, the cost, the ROI, and our due diligence. With the due diligence process being the only variable impacted by human opinion, therein lies the grey. Opinions can vary to the extremes with pitted rivalries being masked as confidential tidbits all the while being fueled by agendas on steroids, with even the most casual reference having intentions of deep meaning. All of us are relegated to our competitors' comments. Retailer or vendor, we all share that mutual circumstance. But at the end of the day, it's about rising above it and taking the high road, as difficult as that may be, and providing the most accurate information and knowledge that we can in order to help the industry.

Just a Thought,
Gus



(content subject to approval)
---
---
Upcoming Events
---
Recruiting?
Get your job e-mailed to everyone... everyday
Post on our Featured Jobs Board!
---
Reach your target audience in 2018 every day!
Request our 2018 Media Kit
---
Not getting the Daily?
Is it ending up in your spam folder?
Please make sure to add d-ddaily@downing-downing.com to your contact list, address book, trusted sender list, and/or company whitelist to ensure you receive our newsletter.
Want to know how? Read Here


36615 Vine Street, Suite 103
Willoughby, OH 44094
440.942.0671
copyright 2009-2019
all rights reserved globally