The D&D Daily Mobile Edition
October 16,

2015



The LP Industry's #1 News Source - Informing, Educating and Instilling a sense of community



News Brief
Sponsored by WG Security Products, Inc.

The LPRC Wants Your Feedback!
In the weeks following the annual IMPACT conference, the Loss Prevention Research Council collects feedback from its members and plans a roadmap for the coming year's research. Now is an excellent time to get involved! Check out www.lpresearch.org and reach out now to participate in deciding this year's research topics. Contact Mike Giblin from the LPRC at mike@lpresearch.org.

LPRC to investigate SNAP food stamp fraud best practices - Will present findings to U.S. Dept. of Agriculture
The University of Florida (UF) won a competitive grant from the U.S. Department of Agriculture this month. The UF research team will be assisted by the industry group Loss Prevention Research Council (LPRC) in designing and executing the proposed research. The purpose of this critical research is to provide the Food and Nutrition Service (FNS), U.S. Department of Agriculture, with information regarding the practices of large national and regional food retailers to prevent and reduce SNAP (food stamp) fraud. Large food retailers have lower levels of SNAP fraud than smaller retailers that sell SNAP-approved food products. The goal of the research is to use the information obtained from the large retailers to identify the most promising practices to reduce SNAP fraud that could be successfully implemented by smaller retailers. UF's Dr. Mike Scicchitano will be the project's Principle Investigator, while UF Research Scientist and LPRC director Dr. Read Hayes will serve as Co-Principle Investigator. The team will travel and meet with US retail loss prevention executives identifying anti-fraud techniques and results as part of the project. Convenience, drug, supermarket, dollar and other retailers will be included in the study's sample.

Criminals seek out softer targets for fraud
Online fraud in the U.S. is expected to nearly double to $19 billion by 2018 from $10 billion in 2014, according to Javelin Strategy & Research, a consulting company based in Pleasanton, Calif. In Britain, which began shifting to chip cards in 2001, online fraud rose 55 percent from 2005 to 2008, according to the UK Cards Association, an industry group.

People attempting to commit fraud online buy card numbers and other information from hackers who invaded computers systems at companies such as Target Corp. and Home Depot Corp. Then they use the stolen card numbers to make online purchases. To stop the criminals, Allen Walton examines orders at his surveillance equipment company, SpyGuy Security, one by one. "We manually scan all orders for anything suspicious, like fake names, requests for overnight delivery and high-ticket orders," says Walton, whose company is based in Dallas. He finds fraudulent orders several times a month. The increase in online fraud is likely to happen over time, partly because the switch to chip cards is ongoing and expected to continue into 2016.

Technology can help companies root out fraud with software that analyzes a number of factors in a transaction: whether shipping and billing addresses match, whether the order is placed from an unfamiliar computer or device and whether the email address associated with the order is unfamiliar. A high number of transactions in a short time is another red flag, says Tom Donlea, director of e-commerce at Whitepages, a Seattle-based company whose services include address verification for online businesses. When several suspicious factors are present, the software flags a transaction so a retailer can investigate.

EliteFixtures.com, a retailer of lighting fixtures and other products in Hillsborough, N.J., has built a fraud detection system that it says has almost completely eliminated fraudulent transactions. "If someone is ordering a $10,000 chandelier and it's going to a ZIP code where the median home price is $130,000," says owner Steven Annese, "that doesn't make sense." abqjournal.com

Many U.S. consumers still in the dark about EMV
Earlier this month, the long-awaited EMV (EuroPay, MasterCard and Visa) liability shift, which requires merchants to implement EMV-compliant point-of-sale terminals in their stores, officially took effect. Retailers that fail to provide support for chip-enabled credit cards will now assume responsibility for fraudulent transactions. However, if preliminary news reports are any indication, there seems to be confusion among consumers about when, where and how to use chip-enabled credit cards. In fact, according to a recent survey from ACI Worldwide, a provider of electronic payment and banking solutions, 59 percent of consumers surveyed reported that they have yet to receive a new chip-enabled card, while 67 percent said that they have not received information from their credit card issuer or bank explaining what EMV means and how it will impact them. Of those who have received chip-enabled cards, only 32 percent are aware that the U.S. is moving to EMV, and the majority did not know the real reason that they received a new card. securityinfowatch.com

Strange drone thefts ​baffle tech biz
Burglars have stolen more than $100,000 in merchandise from North America's largest drone retailer. Given the spike in demand for consumer drones, the recent spate of drone-related burglaries may not be so outrageous. The FAA predicts a million drones could be sold during the upcoming holiday season, and products like DJI's Phantom 3 have become in-demand consumer electronics. The fact that consumer drones have only recently come into their own means they are also typically sold alongside other valuable consumer electronics, like HD video cameras and tablets. "They're hot and they have low depreciation," Thorpe says. "The drones that they steal range between $1,000 and $3,000, and if you just grab a bunch of them that's like $20,000 or $30,000 worth of drones." fortune.com

Wawa Worker Told To 'Speak English' Says Firing Was Biased - Fired for alleged theft after complaining to manager
An immigrant from Kosovo hit Wawa Inc. with a suit in New Jersey federal court Wednesday, alleging he was fired from his gas-station attendant job after complaining that a new manager told him to speak English because no one could understand him. Safet Hajra says he was accused of stealing money from registers and then fired without proof after informing the general manager that a new supervisor had told him multiple times in front of coworkers and customers to speak English.

On April 29, 2012, a new manager commented on Hajra's English, which he says came as a surprise because he only spoke English at work and had never received complaints. After the third instance, Hajra told the general manager that the remarks created a hostile work environment, and the new supervisor said she regretted the remarks, according to the complaint. A few days later, an investigator started questioning Hajra about money missing from the register. She allegedly called him a criminal and threatened to have him deported. He offered to pay back any discrepancies that occurred during his shift as long as the investigator could provide proof, but his request was ignored, and he was fired after the hour-long interview. law360.com

Forever 21 Latest Hit With Suit Over On-Call Scheduling
Forever 21 Retail Inc. on Wednesday became the latest target over the practice of using on-call shifts after a former sales clerk hit the retailer with a proposed class action in California state court for allegedly failing to compensate employees who report but ultimately aren't put to work. Raalon Kennedy alleged that Forever 21 doesn't pay its employees reporting time pay, which they are entitled to if they report to work but aren't put to work or work less than half a scheduled day's work, calling this practice the latest form of wage theft. law360.com

Retailers Are Planning to Open 80,000 New Stores Over Next 48 Months - Dollar stores and discount stores to expand the most
Retailers are feeling pretty good about their business with net absorption of 88M SF and occupancy projected to increase another 1% next year; new development can be expected to continue for the foreseeable future, says Alan Shor, president of Dallas-based The Retail Connection. There's almost 80,000 new stores on the planning board for the next two years; that's a 4.2% increase over the last two years. Another boon for retailers: holiday sales for this Christmas period are projected to increase by 4%, reflecting nice, solid growth, he says.

Alan tells us the retailers with the greatest amount of expansion planned include the dollar stores like Family Dollar, Dollar General and Dollar Tree, as well as other discount stores like Aldi, Forever 21, Sprint and Aaron's. The QSR category, including Subway, Pizza Hut and Dunkin Donuts, continues to have explosive growth, as well. There are also certain parts of the country outpacing the norm, he says. California is having a development boom with San Francisco, San Jose, San Diego and Orange County leading the way. Denver, Seattle and Boston are also seeing a strong rebound in new retail projects. But, Alan believes there is no better place to be than Texas; Dallas-Fort Worth, Austin and Houston are three of the top five markets for retail real estate investment and development, according to PwC. bisnow.com

RetailNext Forecasts Modest 2.8% Holiday Lift for Retailers
RetailNext Inc., the worldwide expert and leader in retail analytics for brick-and-mortar stores, today announced a positive forecast for U.S. retail performance over the November through December Holiday period, predicting a 2.8 percent year-over-year (YoY) lift in sales, driven in large part by a 16.2 percent increase in YoY sales through digital channels. prnewswire.com

Who are the 'best-performing' retail CEOs in the world?

Halloween projections scare some retailers

Amid bankruptcy, American Apparel says it will turn profitable in 2018

Albertsons is reportedly delaying its IPO indefinitely

Target Shoppers in San Jose shocked when porn audio plays on store PA system



RLPSA CONNECT Event in New Orleans Features Mayor, Chief of Police and District Attorney
RLPSA follows success of Houston crime workshop by connecting restaurant loss prevention and security professionals with valuable law enforcement representatives

The Restaurant Loss Prevention & Security Association (RLPSA) will hold a one-day security workshop at the Renaissance Pere Marquette Hotel in New Orleans Tuesday, November 17, featuring New Orleans Mayor Mitchell J. Landrieu, Superintendent of Police Michael S. Harrison, and District Attorney Leon Cannizzaro.

Other workshop events include a session conducted by CAP Index on restaurant crime statistics in the greater New Orleans area, a discussion of how to use technology to defend against theft and robbery, an open forum on restaurant security practices, and a panel on law enforcement and government issues.

The first "crime workshop" was held in Houston and its success led to a new strategy for a series of workshops now known as RLPSA CONNECT. "Our crime workshop series, RLPSA CONNECT, will help connect attendees with their peers within the restaurant LP communities, and establish networking opportunities for connecting with local law enforcement, and government and food service practitioners," said RLPSA Executive Director Jim Forlenza, "Our Houston program sold out, which is an indication of how important this topic is to restaurant security at all levels."


Click here to see the full event agenda.

Registration for the workshop is required using the attached reservation form. Seating is limited to the first 90 registrants.

Hotel reservations can be made at the special RLPSA rate of $149, click here.

All the News - One Place - One Source - One Time
The D&D Daily respects your time & doesn't filter retail's reality
Report Your News!
(content subject to approval)


PayPal News

Dark web teenager Liam Lyburd labeled 'public danger'
as he is jailed for life
The PayPal Global Asset Protection European team, assisted the West Yorkshire Counter Terrorism Unit (CTU) with their high priority investigation into the dark web activities of teenager Liam Lyburd. Lyburd, from Newcastle Upon Tyne in the United Kingdom, was arrested after a tip off from worried internet user, Tina McGuire, who had alerted the police to his sinister online postings about his plans.

Lyburd, had bought the components for the weapons, which he then assembled himself, by stealing web currency Bitcoins and accessing strangers' Paypal accounts on the internet. Lyburd was jailed for life. sunderlandecho.com

For further information on PayPal GAP Team, email inquiries to lawenforcement@paypal.com.



SuperValu Says Lack Of Harm Should End Data Breach MDL
SuperValu said shoppers suing the grocery store chain over payment card breaches at checkout counters haven't experienced any harm and therefore don't have anything to sue over, urging a Minnesota federal court on Wednesday to toss the multidistrict litigation. SuperValu Inc. told the court in a brief supporting its motion to dismiss the cases that shoppers can't rely on rulings in data breach cases against Target and others because consumers in those cases had shown they were actually targeted for credit fraud after the breaches. The SuperValu shoppers, on the other hand, had only pointed to one suspicious charge on one man's card, the grocery chain said. law360.com

Banks Denied Class Cert. In Kmart Data Breach Suit
An Illinois federal judge on Wednesday declined to certify a class of financial institutions alleging Kmart was using outdated security measures when hackers breached its networks last year, citing an August Seventh Circuit ruling that overturned circuit precedent on whether an offer of full relief moots claims. law360.com

Leveraging Existing Security Infrastructure to Protect Against Future Threats
European companies started appreciating the need for protecting sensitive information many years ago. In comparison, U.S. companies were more likely to see security needs from a compliance perspective. As a result, the domestic strategy was to implement security solutions that would give you the biggest bang for your buck. Data Loss Prevention (DLP) fell into that category. Usually implemented in the network layer or on end-points, DLP promised to monitor all data transfers, identify and potentially block anything that was not supposed be at a given network or storage location. The result, as many CIOs hoped, was a single, compliance-enabling security solution that would prevent data loss and leakage. Naturally DLP enjoyed incredible deployment numbers and most major enterprises have DLP deployed in one form or another. Yet when looking at how many data breaches have occurred over the past couple of years, it appears as if DLP couldn't solve businesses' security problems. The Ponemon Institute estimates that DLP prevented fewer than a fifth of data breaches. The problem with DLP and many other 'traditional' data protection solutions is that they operate on content and often work against the end-user. infosecurity-magazine.com

U.S. accuses hacker of stealing military members' data and giving it to ISIS
The Justice Department has charged a hacker in Malaysia with stealing the personal data of U.S. service members and passing it to the Islamic State terrorist group, which urged supporters online to attack them. The charges, announced Thursday, are the first ever against a suspect for terrorism and hacking, and they represent a troubling convergence of the techniques used in cyberattacks with terrorism, U.S. officials said. washingtonpost.com

Credit Card Security Breach at Dallas Zoo

Yahoo's updated email app aims to kill the password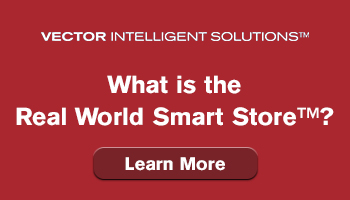 Loss Prevention Research Council

LPRC Research in Action Report - September 2015


The Loss Prevention Research Council is aware of how critical research is to help guide you and your team to sell more and lose less. Each month the D&D Daily publishes brief summaries of loss prevention research from the LPRC and other researchers across the globe. This research covers a wide range of topics and includes basic types of research, such as benchmarking, as well as more applied research. Both types are beneficial: basic research helps us understand complex loss prevention issues and the environmental context in which you work, while applied research builds on this to provide us with more concrete deliverables.

This month's Research In Action report focuses on introducing the LPRC audience to our guest speaker at the 2015 IMPACT conference in Gainesville, FL: Dr. Lucia Summers. Three articles have been selected from her CV to share due to their relevance to retail crime.

Testing Ecological Theories of Offender Spatial Decision Making
Using a Discrete Choice Model
This research brief describes a scholarly article that examines the spatially concentrated nature of crime. A model is presented that uses the concept of discrete choice to help understand this phenomenon. This research focuses on theft from vehicles, a crime that often occurs in a retail setting on the property of a store. This type of retail crime is extremely costly not only due to the events themselves, but to the unrest and fear that customers experience as a result of negotiating store parking lots knowing that a crime event may occur. One of the authors on this work will speak at the IMPACT conference in 2015. Read the report synopsis here. Read the full report here.

Offender as Forager? A direct Test of the Boost Account of Victimization
Interviews with convicted burglars reveal clear targeting preferences. Salient features include likely occupancy, accessibility, and neighborhood type. Police detection indicate that crimes of the same type occurring closest to each other in space and time are those most likely to be cleared to the same offender(s). The general aim of this research was to see if spatial and temporal patterns of acquisitive crime are consistent with the idea that offenders engage in foraging activity. Click here to access the report. (LPRC membership required)

Spatial Displacement and Diffusion of Benefits
The following research brief examines the methodological evaluation of policing initiatives. By focusing geographically on the displacement of crime (relocation of crime to other places) and the diffusion of benefits (increase in reduction at other locations), forty-four Meta-analysis studies were analyzed based on the following criterion factors: Study identifiers, Location of intervention and size, control and catchment areas, Research design, and type of focused policing intervention. Displacement of crime is guaranteed to exist in the industry, however, mirroring its opposite, diffusion of benefits poses as a frequent outcome. This coexistence demonstrates how policing initiatives typically act as a reductive force on crime and displacement. We ask: After policing initiatives are enforced, how does displacement of crime inversely affect diffusion of benefits? How large of margin are we able to analyze and find treatments to these issues? What policing initiatives found to be most impactful? Click here to access the report. (LPRC membership required)

Canadian Push
Sponsored by Vector Security
Target Corp's hasty retreat still haunting Canadian REITs nine months later
Target Corp. is long gone from Canada, having announced its departure about nine months ago, but the retailing giant's impact on the country's real estate market is still being felt. A lot of questions remain about who will fill the empty stores formerly occupied by Target, and this gap is a big reason why the national retail occupancy rate has fallen by 1.8 percentage points year to date (to 95.2 per cent) – its lowest level since 2002. Michael Smith, an analyst at RBC Capital Markets, noted that the retrofitting and replacement of tenants at these locations is causing some disruption. However, he believes the financial impact to Canadian REITs will be manageable, since the vast majority already have below-market rents and most have properties in good locations.

Wal-Mart, Canadian Tire and Lowe's bought a combined 36 store leases from a total of 58 sold as part of Target's CCAA process. The remaining leases were primarily sold to landlords such as Cadillac Fairview Corp. Ltd., Oxford Properties Group Inc. and Ivanhoe Cambridge, which were looking to regain control over their real estate. Morguard REIT and Cominar REIT also bought leases for $100,000 each. Smith pointed out that 44 of the 63 Target leases that were held by companies in his coverage universe were disclaimed. Since Target decided not to pay rent due to landlords under its guarantees (31 of the 44 disclaimed leases had guarantees), most landlords have stopped recognizing this revenue. financialpost.com
Surveillance drones: the next new security tool
The Canadian Corps of Commissionaires has prided itself in being early adopters of new security technologies. Most recently, Commissionaires Northern Alberta Division, headquartered in Edmonton, began operating unmanned air vehicles aka drones for surveillance work on client properties. Although this is a relatively new security platform, Commissionaires view it as the sign of things to come. The cost of reliable surveillance drones is decreasing, allowing for the acquisition of platforms that are stable, robust and capable of excellent video and photographs. Unfortunately, regulations surrounding the commercial use of drones prohibit security providers from simply operating as amateur hobbyists would. For this reason Commissionaires Northern Alberta Division is pursuing a dual track. In addition to operating client-owned drones, they are acquiring their own for research and development as well as training purposes. canadiansecuritymag.com

Sobeys appeals rights board's decision on racial profiling
Sobeys Group Inc. is appealing a recent Nova Scotia Human Rights Commission decision that found staff at its Upper Tantallon store racially profiled a black woman by falsely accusing her of shoplifting. In a Sept. 28 decision, Marion Hill, the commission's board of inquiry chairwoman, ruled that staff discriminated against Andrella David because of her race and perceived income. David, a black woman from Upper Hammonds Plains, went to Sobeys for some ice cream at about 9 p.m. on May 26, 2009. While David was waiting in line to pay, Jennie Barnhill, acting manager of the store that night, approached David in front of other customers and accused her of being a shoplifter in the store seven days earlier and said she had video evidence to prove it. thechronicleherald.ca

Study: Only 20% of Canadian Retailers are investing optimally in future growth

McDonald's Canada Launches New Self-Serve Kiosks to 1,400 restaurants

SHOES.com Brings Two-Hour Delivery to Canada

Saks 5th Avenue to Open Canada's Largest Suburban Luxury Store

Vancouver: Police bust $100,000 'predatory' buy-and-sell operation for stolen goods
Three people have been arrested and $100,000 in stolen property seized after police busted a sophisticated buy-and-sell operation that spanned from Vancouver to Surrey. Police said they received a tip over the summer that a convenience store on King George Boulevard in Surrey was actually a fencing operation – a place where stolen property is knowingly bought and resold. Goods were being snatched from Vancouver businesses to stock the store, according to police, and the operation was so vast investigators believe it took hundreds of crimes per month to keep it running. Among the items seized were razors, alcohol, perfume, cold and flu medications, and baby items. biv.com

Police release photos of Fort Erie pharmacy robbery suspect
The Niagara Regional Police Service has release images of a suspect in a recent robbery at a Fort Erie pharmacy. On the afternoon of Oct. 8, a lone male entered the Mrs. O's IDA Pharmacy on Jarvis Street. The male approached the counter brandishing a knife and demanded various types of prescription medications. bulletnewsniagara.ca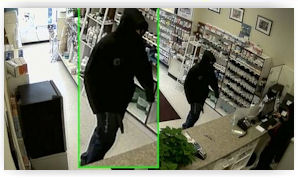 Vancouver: 4th Smash and Grab Burglary at Vancouver drone store
For the fourth time in the past few months, thieves have targeted a drone store in Vancouver, using increasingly devious methods. Overnight, the suspect, or suspects, broke through the drywall of the vacant business next door to Drones Plus. They made it directly into the store's back room and stole two drones worth $4,000 each. Last month, would-be thieves attempted to break in by backing vehicles into the store, but were unable to create an opening in the doors. globalnews.ca

Saskatoon: Suspects at large after armed robbery at convenience store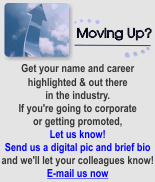 Delivering LP in a
Franchise World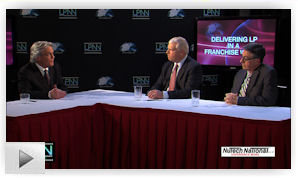 Van Carney, Director of Safety & Loss Prevention, Domino's Pizza, and David Johnston, Sr. Director Loss Prevention & Corporate Security, Dunkin' Brands Inc., discuss the challenges of delivering LP services in a franchise environment. Between the two companies, Domino's and Dunkin' Brands have over 22,000 stores combined doing over $17 billion in sales. David and Van tell us about the structure of their LP programs, the technologies they've implemented and the consultant-type role they take with franchisees, helping individual business owners understand and apply corporate LP practices.
---
Jackie Andersen, Director, Retail Strategic Accounts, MultiSight, rejoins Amber for another LPNN Quick Take. Learn about MultiSight's recent launch into the LP market and how they keep up with the quick speed of retail. Jackie and Amber also talk social media boundaries.
Solution Providers, have a video or commercial you want to publish? Contact us.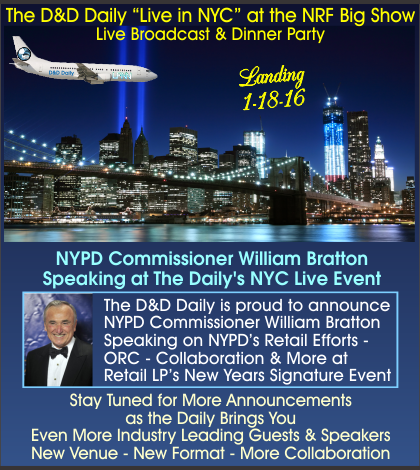 e-commerce

Sponsored by The Zellman Group
Discover Network: Insights on the M-Commerce Future
Discover is acutely aware of the growth in mobile commerce. The company has seen the rise of mobile wallets and the success of loyalty programs, and has adjusted its own strategies accordingly. "We are developing a platform that connects different ways to pay with mobile wallet providers, while emphasizing security, simplicity and control. Discover is also continuing to work with merchants to create meaningful offers that drive cardmembers into the store. Traditionally, these offers would have been delivered via statement inserts, but have been moving to the digital world through Discover Deals, which is available via the big browser and mobile app." With payment networks acting as the strongest link between merchant and consumer, it's no surprise that Discover has already announced several partnerships with mobile payment players – Apple Pay, Samsung Pay, and Android Pay. paymentsweek.com

Beware the Internet of Thieves
The nature of increased connectivity leads to increases in the areas for attack, and the subsequent vulnerabilities present new opportunities for researchers and attackers alike. In the past year, there have been a growing number of probing and experimental attacks on a range of devices, as well as a few serious attacks.

Research estimates the global average cost of a cybercrime attack to be close to $6m and through its global adoption, the IoT could soon become the next battleground in the threat landscape, generating an 'internet of thieves' that we must anticipate so we can detect, prevent and protect ourselves against.

A layered approach to security is vital to fully protect against the threats posed by the IoT. Within this, there are four key elements.

First, when making payments, we must protect the card number in both the physical and the digital environments by confirming the authenticity of the payment account.

Second, we need to ensure that the rightful owner of the card is the one actually making the transaction - they must confirm they are who they say they are.

The third layer to this approach is securing the transaction, making sure all the pieces of data fit expected models and patterns through analysis of card, cardholders, and environmental data to measure and mitigate risk.

While these three elements operate their own purpose within the layered approach, the fourth and final element is running consistently within them, every step of the way. This stage ensures all potential areas of vulnerability are covered so if thieves aren't caught one place, they will be caught elsewhere. infosecurity-magazine.com

Luxury E-Commerce To Reach $110Bn By 2025

Ikea plans to significantly grow its ecommerce business

Seven out of eight Brits and Germans shop online

"Fraud is not a person - it is a dynamic grouping of statistics that deviate from the norm."
Stuart B. Levine, CFI, CFCI
CEO, The Zellman Group & Zelligent


ORC News
Sponsored by NEDAP
Livingston Co, MI: Woman apologizes for thefts at 7 stores in Tanger Outlet
A woman apologized Thursday for stealing merchandise from multiple stores at a Howell Township outlet mall while promising to be a better mother to her four children. The Judge acknowledged Jessica Lynn Spinks' apology, but he said her behavior is deserving of prison and sentenced the 28-year-old mother of four to one year to five years for three counts of first-degree retail fraud. Police alleged Spinks, and co-defendant Thaddeus Morgan Jr., drove to the Tanger Outlet Center where they entered at least seven stores and stole merchandise. Spinks was carrying a foil lined bag and gave a false name to police when she was arrested. Morgan was sentenced to 18 months to 10 years in prison. livingstondaily.com

San Antonio, TX: Former employee steals $40K from James Avery jewelry store
A former James Avery jewelry store employee was arrested for allegedly stealing $40,000 worth of merchandise from a South Side store over the last 10 months. San Antonio police arrested Guillermo Mora, 25, without incident Wednesday. Police said after Mora stole the jewelry, he would turn around and sell it to pawn shops or individuals. ksat.com

White Plains, NY: NY State Police seeking to ID 2 females in $3,000 Theft
The two women used a stolen credit card to purchase more than $3,000 in merchandise from the Apple Store at The Westchester shopping malli in White Plains. dailyvoice.com

Dothan, AL: KFC Employee charged with theft of $1,750
According to a Dothan police statement, Billy Joe Danzey, 46, was arrested and charged with felony second-degree theft of property. The statement said the charge stemmed from an investigation into an internal theft at a local business. dothaneagle.com

South Windsor, CT: Shoplifting Suspect Stole $1,600 Worth of Items; baby monitors, fragrances, headphones and watches
Police arrested Daryl Beaufort, 46, of 15 Goodrich St., Wednesday at Manchester Superior Court on an arrest warrant. He was charged with fourth-degree larceny and fifth-degree larceny. patch.com

Springfield, MA: A woman charged with shoplifting $603 worth of merchandise from Marshalls last week allegedly ripped off the department store three times in September, according to court records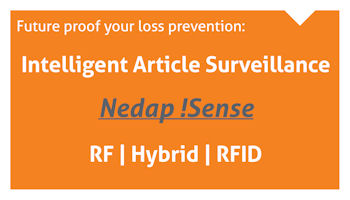 Do you have an ORC case to share?
Share your ORC news and help the industry grow

Retail Crime News

Sponsored by Security Resources
Philadelphia, PA: Police Investigate Jewelry Store Burglary In Center City
Police responded to the store on S. 19th Street Thursday morning. Police say the thieves broke into an abandoned Burger.org store, two doors down from Time & Gold jewelers and drilled straight through the dry cleaners next door into the jewelers sometime overnight, emptying their safe. The owner of the dry cleaners says she opened up Thursday when she thought she had been robbed. Police are not saying exactly how much was taken from the safe, but the owner tells CBS 3 it was a very big loss. cbslocal.com

Pompano Beach, FL: Fugitive wanted in Macy's jewelry store heist evaded authorities for years
Seven years ago, a man pulled out a gun at a Macy's jewelry store and stole at least $100,000 in jewelry, deputies say. After he was freed from jail on bond, he vanished, authorities say. As a fugitive since 2010, Vincent Sullivan managed to remain free until Wednesday night when Boynton Beach Police pulled him over in a traffic stop on Interstate 95. Sullivan, 28, had about nine warrants for his arrest on charges ranging from robbery with a firearm and grand theft auto to burglary and possession of marijuana.
The jewelry store robbery happened in July 2008 at the Macy's store in the Pompano Citi Centre at 1200 NE 23rd St. in Pompano Beach. sun-sentinel.com

Lawrence, IN: Handcuffed Walmart shoplifting suspect steals Police car
A shoplifting suspect is back in custody after police say she stole a Lawrence police car. The woman was in handcuffs in the back of the cruiser when she managed to get into the driver's seat and take off down the street. It all started at the Walmart store on Pendleton Pike just north of 56th Street. That's where police say, an officer handcuffed 21-year-old Heather Johnson for shoplifting electronics at the store. Per department procedure, an officer handcuffed Johnson and put her seat belt on in the back seat of a police cruiser. "The officer went to the back of the vehicle, opened the trunk up to get some paperwork and, as he closed the trunk, he observed that the suspect (who) is a very petite female, had gotten the handcuffs around in front of her, got the seat belt off and had gotten into the front seat of the police car, dropped it into drive and drove off," explained Lawrence Police Captain Gary Woodruff. According to police, Johnson ditched the car a mile down the road and called her mom for help, who picked her up, but turned her daughter in to the first officer she found. wthr.com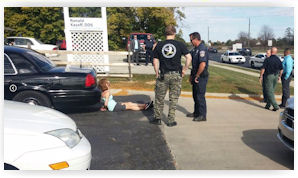 Indianapolis, IN: Not guilty plea entered for man accused of shooting clerk over nachos
Around 1:00 am Monday, Indianapolis Metro Police detectives identified Harris from store security camera photos. They show a gunman pointing his weapon at 24-year-old store clerk Kyle Frye after bringing nachos to the counter. A witness told police that he saw the suspect "walking around the store and acting weirdly". The same witness says he then watched the strange man re-enter the store where he heard two pops. Prosecutor say that's when Harris shot Frye at point blank range in the face and stomach, grabbed the nachos and left the store. wthr.com

Temple, TX Two women arrested after Ulta Beauty theft

Philadelphia, PA: Wal-Mart worker stabbed trying to stop TV theft

Charleston, SC: Walmart shoplifter escapes custody after threatening to cut officer with box cutter

Robberies and Burglaries
● Cash Store – Houston, TX - Armed Robbery/ 1 Suspect killed by police
● CVS - Morgantown, WV - Robbery
● CVS – Indianapolis, IN – Robbery
● CVS – Austell, GA – Robbery
● Dundee Feed – Polk Co, FL - Employee Theft/ Arson
● Family Dollar – Fort Myers, FL - Robbery
● Fresh Image – Milwaukee, WI – Robbery
● Godwin's Grocery – Mitchell Co, GA – Burglary
● Papa John's – Parma, OH – Armed Robbery/ Suspect killed by Police
● Pharmacy - Oxford, AL - Robbery
● 7-Eleven – El Paso, TX – Armed Robbery/ 5 teens charged


Featured Job Listings
Sponsored by NuTech National
Feature Your Job Here For 30 Days -
70% Aren't On the Boards
VP of Sales/Client Relations
More details coming soon
Confidential - Retained Search
Nationwide
Gus Downing
VP AP & Global Facilities
lululemon athletica
Vancouver, BC, Canada
lululemon athletica
Director of Safety & Security
Southern Wine & Spirits
Greenwood, IN
Southern Wine & Spirits
Director, LP
Save Mart Supermarkets
Modesto, CA
Save Mart Supermarkets
Dir AP
99 Cents Only Stores
Commerce, CA
99 Cents Only Stores
Reg Dir LP
Sears
Hoffman Estates, IL
Sears Holdings Corp
Dir LP
Pier 1 Imports
Fort Worth, TX
Pier 1 Imports
LP Dir
BevMo
Concord, CA
BevMo
Dir LP
Lane Bryant
Columbus, OH
Lane Bryant
Dir LP (Western Canada)
Walmart Canada
Calgary, CA
Walmart Canada
Dir LP
Cracker Barrel
Lebanon, TN
Cracker Barrel
Dir Safety AP Solutions
Walgreens
Deerfield, IL
Walgreens
Dir of AP, Global Ecommerce
Ralph Lauren
Greensboro, NC
Ralph Lauren
Territory LP Dir.
Burlington Stores
Los Angeles, CA
Burlington Stores
Director of LP
Pacific Sunwear
Anaheim, CA
Pacific Sunwear
Market AP Specialist
REI
Seattle, WA
REI
Regional LP Mgr
Tillys
Bay Area, CA
Tillys
Loss Prevention Openings
Downing & Downing
Nationwide
Karl Glatt

Limited Time Only - Post Your Multi-Unit LP jobs for FREE - Learn More Here

Daily Job Alerts


Appearing One Day Only
View our Internet Jobs Archives here
Regional LP Manager
GameStop
Peru, IL
GameStop
Safety & Security Team Leader
IKEA
Philadelphia, PA
IKEA
Area LP Manager
Gap
Rocky View, AB, Canada
Gap Inc
LP Manager
Gap
Montreal, QC, Canada
Gap Inc
LP Specialist
Kroger
Savannah, GA
Kroger
LP Manager
Fred Meyer
Newberg, OR
Kroger
Dept Mgr LP & Safety
Lowe's
California, MD
Lowe's
Area Mgr AP
All facilities
Beaver Dam, WI
Wal-Mart
ETL Assets Protection
Target
Ft Lauderdale, FL
Target
Multi Unit LP Mgr
Sears
Bradenton, FL
Sears Holdings Corp
LP Manager Hrly
Kmart
Decatur, IL
Sears Holdings Corp
LP Manager
Kmart
Rockford, IL
Sears Holdings Corp
LP Manager
Fanatics
New York, NY
Fanatics


Home of the Industry's Original
On the Move

None to report.
Post Your New Job or Promotion!
See all the Industry Movement


Your Career
Sponsor this section of the Daily
Productivity Secrets of Expert Time-Savers
The trick to making the most out of what time you're given is to not waste a minute of it. Here are some habits of people who are excellent at getting a lot done in the time that we usually waste. Bundle similar tasks

4 Skills that Separate the Super Productive from Everyone Else Want to be one of those people who fly through all of their tasks and leave on time? The trick to being one of these super productive people is making sure you practice these four skills. Be choosy

The Six Lists You Need to Make Every Day Productive Probably everybody makes a to-do list to keep on track, but not everyone thinks to make an outsource list or long-term goal list. Here are some lists you should be making to be even more productive. Pros and Cons

How to Craft a Perfect, Productive 40-Hour Workweek Stop working late hours! You can keep your 40-hour workweek and still maintain high productivity and see sustainable progress. Here is the secret to using that time effectively without feeling stressed. Formula for efficiency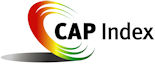 Tip of the Day
Sponsored by Vector Security
Knowing the basic interview questions is one thing. Having the answers is another. What's more important is communicating openly and honestly in a professional manner that shows thought, vision and your business knowledge. Try to apply your background to the interviewer's business and how you can impact it and add value. The key to a successful interview is bridging the gap between your background and the prospective employer's company and needs. Preparation-preparation-preparation!

Just a Thought,
Gus





Upcoming Events
---

Recruiting?
Get your job e-mailed to everyone... everyday
Post on our Featured Jobs Board!
Reach your target audience in 2015 every day!
Request our 2015 Media Kit
update account / change e-mail
unsubscribe FEEDBACK
www.downing-downing.com

Advertise With The D&D Daily




36615 Vine Street, Suite 103
Willoughby, OH 44094
440.942.0671
copyright 2009-2019
all rights reserved globally