The D&D Daily Mobile Edition
October 19,

2015



The LP Industry's #1 News Source - Informing, Educating and Instilling a sense of community



News Brief
Sponsored by WG Security Products, Inc.
Amazon to New York Times: Get your facts straight
An Amazon.com executive is publicly disputing an August 2015 New York Times article that painted an unflattering picture of the retailer's corporate culture. Amazon CEO and founder Jeff Bezos blasted the article in an internal memo sent to employees shortly after it was published. However, Jay Carney, senior VP for global affairs of Amazon, is replying to the article in a new post on the blogging site Medium.com. Carney leads off by revealing Bo Olson, a former Amazon employee quoted in the article as saying nearly everyone he saw cried at their desk, resigned from the company after admitting to defrauding vendors. According to Carney, the Times knew this fact but did not include it in the article. retailingtoday.com

Apple Store Workers Say Bag Checks Disregard Calif. Labor Law
A class of Apple Inc. retail employees suing the company over its alleged failure to pay employees for time spent in bag checks on Thursday asked a California federal judge not to toss their claims, arguing that employees have no choice but to participate in the checks. The employees argue that because the checks solely benefit Apple, they can be considered compensable hours under the law. California law says that similar activities, in which the employees are still under a company's control, such as security screenings, lunch breaks on an employer's premises and job interviews, fall into this category, according to their opposition to the company's bid for summary judgment. The employees filed suit against Apple in 2013, claiming that the company's policy requiring them to clock out before submitting themselves to two daily bag checks, which resulted in 90 minutes of unpaid work time every week, was illegal.

In its summary judgment bid, Apple says that the employees would not be subject to the check if they choose not to bring a bag or their personal Apple electronics to work. Instead, the employees voluntarily bring the items in for their own personal convenience. The class claims that Apple is using that argument to avoid addressing the activity in question - the bag checks - and instead attempts to misdirect the court toward the employees' actions that prompt the checks, according to the response. law360.com

Wal-Mart Bribery Probe Finds Few Signs of Major Misconduct in Mexico
A high-profile federal probe into allegations of widespread corruption at Wal-Mart Stores Inc.'s operations in Mexico has found little in the way of major offenses, and is likely to result in a much smaller case than investigators first expected, according to people familiar with the probe. The three-year investigation isn't over, but most of the work has been completed, and it is possible the case could be resolved with a fine and no criminal charges leveled against individual Wal-Mart executives, these people said. The Justice Department launched its investigation after a pair of 2012 New York Times articles about alleged bribes the world's largest retailer by revenue might have paid in Mexico to obtain permits to build stores there, the people said. Mexico is home to about 20% of Wal-Mart's roughly 11,500 locations. wsj.com

Prospective Employees Consider Corporate Reputations
A survey of 1,012 U.S. adults by Corporate Responsibility Magazine and Cielo Healthcare found 86% of women who responded said they wouldn't join a company with a bad reputation, compared with 65% of men. And 92% of men and women said they would consider leaving their present jobs to join a company with an excellent reputation. "Individuals want to work for organizations with a positive reputation and ethical c-suite leadership," said Jill Schwieters, president of Cielo Healthcare. "The research demonstrates that a bad reputation could cost real money by increasing recruiting costs as organizations perceived as unethical struggle to successfully recruit women and millennials." wsj.com

Fake LinkedIn Profiles Lure Unsuspecting Users - Beware of fake recruiters, those claiming to have mutual connections
No doubt you've received a LinkedIn invitation from someone you don't know -- or you're not sure you know. Next time, you might want to think a little harder before accepting. Researchers from Dell SecureWorks Counter Threat Unit have identified a network of at least 25 well-developed LinkedIn profiles as part of a targeted social engineering campaign against individuals in the Middle East, North Africa, and South Asia. The fake network was created to help attackers target victims via social engineering. The group likely relied on the fact that people tend to trust people within their personal network and would be more likely to fall for a spear phishing email if it appeared to come from a fellow member. The victims would also be more likely to visit a website if a member of their network suggested it.

Attackers have long used social networking as part of their reconnaissance activities. They cull personal information posted on these sites to craft targeted attacks that have a higher chance of succeeding. The fake LinkedIn profiles "significantly increase" the likelihood of these social engineering attacks paying off, researchers said. The fake profiles claimed to be recruiters, so as far as the victims were concerned, it made sense that these "people" were reaching out unsolicited. Even so, Dell SecureWorks recommended first trying to verify the person is legitimate by contacting the employer directly.

Attackers could establish a direct relationship with the victim by sending a connection request from the fake network. They could also try linking one of the target's connections. "It may be easier to establish a direct relationship if one of the fake personas is already in the target's LinkedIn network," the researchers said. Users should "adopt a position of sensible caution" when engaging with unknown individuals who claim to have mutual connections. Just because that person is in a colleague's or friend's network doesn't mean the person is trusted. Verify outside of LinkedIn who the person is before divulging information. csoonline.com

Facebook warns users of potential state-sponsored attacks
Facebook will now warn people if it has a strong suspicion an account is being targeted by a nation-state. The social networking service already takes steps to secure accounts that may have been compromised but has decided to directly alert users of the type of attack that's under way, wrote Alex Stamos, Facebook's chief security officer. Since state-sponsored attacks can be more sophisticated "having an account compromised in this manner may indicate that your computer or mobile device has been infected with malware," he wrote. csoonline.com

Report: HEB mulls acquisition of Brookshire grocery chain
HEB is considering an acquisition of regional grocer Brookshire Grocery, which would expand HEB beyond Texas for the first time, according to a new report. If this deal comes to pass it would put HEB in markets beyond Texas, as Brookshire has stores in Southwestern Arkansas and western Louisiana, reports MyEastTex.com. The company's website store locator lists 117 stores - 80 in Texas, 26 in La. and 11 in Arkansas. retailingtoday.com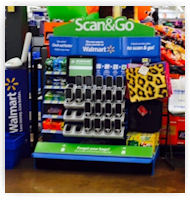 Walmart is retesting 'Scan & Go' in select stores
Test, learn, fail and try again and again has been the Walmart way for decades so it comes as no surprise that the retailer is once again testing a new iteration of its Scan & Go shopping service in a select number of stores including the supercenter located at Pleasant Grove in Rogers. This new version of Scan & Go uses a scanning device provided by the store. The kiosk is located in front of the store inside the double doors and near the self check-out corral. A shopper wishing to use the Scan & Go service just presses the screen on the kiosk and one of the handheld scanners below will light up with the works "OK." The shopper then picks up that scanner and begins their shopping trip. Walmart is the not only retailer using Scan & Go technology. Stop & Shop, a grocery chain in the Northeast has tested their version called "Scan It" using handheld devices provided by the stores since 2007. Catalina Marketing reported that while 71% of Stop and Shop consumers found the devices helpful, only 15% of their customer use them regularly. thecitywire.com

Walmart donates nearly $1 million to help retail's front line
Walmart is one step closer to fulfilling its mission of donating $100 million toward increasing the economic mobility of entry-level workers. The retailer and its Walmart Foundation are donating nearly $1 million to Innovate+Educate to fund research and build recommendations that support the advancement of entry-level workers in retail and adjacent sectors. The grant is the first of its kind to help incumbent entry-level employees in retail attain higher paying jobs based on articulated skills and competencies from the employers in a select region. chainstoreage.com

Harbor Freight Tools posts Director, Safety & Loss Prevention position online - based in Calabasas, CA
The Director, Safety & Loss Prevention is responsible for conducting operational compliance audits in designated areas, assisting in the development and rollout of programs to reduce shrink and controllable losses in designated stores, and directing Regional Loss Prevention Managers. The Director, Safety & Loss Prevention is also responsible for providing strategic planning, direction, and analysis for the enterprise wide Environmental Health and Safety functions, including oversight of all EHS policies and procedures to ensure compliance with all federal, state, and local laws and regulations.

Harbor Freight Tools is a privately held discount tool and equipment retailer, headquartered in Calabasas, California, which operates a chain of retail stores as well as a mail-order and eCommerce business. The company has over 600 stores in 47 states, offering over 7,000 tools and related products. The company employs over 11,000 people in the U.S. Harbor Freight Tools is a 35 year-old, $2.5 billion company - on pace to $7.5 billion in the next few years. apply2jobs.com


IAFCI 2015 Sacramento Financial Crime Symposium
- Sign Up Early!
The symposium will be held on Tuesday, November 3 at CHP Academy in West Sacramento, CA from 9am to 5:30pm. To make sure you get building access, RSVP via email to RSVPsacIAFCI@gmail.com by October 27th. The room only has capacity to fit 125 people so make sure you register early! Continental breakfast and lunch will be provided. For IAFCI members the cost is $50 and for non-members the cost is $60.

Sessions include Gift card Fraud Trends with Christopher Guerra, Sr.
Manager, AML/Fraud Investigations with Blackhawk Network, PAYPAL: Global AP Investigations with Betty Toy, Manager of Investigations and Law Enforcement Relations, Global AP Investigations for PayPal, and Ebay Online Sales Investigations and the ORC Workbench with Rod Lewis, Sr. Corp. Investigator for Barnes & Noble. View the full agenda here.

CALL FOR VENDORS: Limited vendor spots are available. If you're interested in having a table at the event please contact Connie Ribble at cribble@monumentsecurity.com

Judge approves A&P's bid to sell dozens of more stores

Haggen begins going-out-of-business sales at 36 locations

Sources: Fresh & Easy planning bankruptcy filing

1 million drones could be sold this holiday season


Last week's most popular news article --

Urban Outfitters asks employees to work for free


All the News - One Place - One Source - One Time
The D&D Daily respects your time & doesn't filter retail's reality
Report Your News!
(content subject to approval)




Retailers with greater transaction numbers assume more risk during EMV fraud liability shift
On Oct. 1, 2015, a substantial portion of the liability associated with in-store fraudulent credit card purchases shifted from credit card issuers, such as banks or credit unions, to retail merchants. Credit card companies instituted the shift in a push to force merchants to adopt new EuroPay International, MasterCard Inc. and Visa Inc., or EMV, chip technology over the traditional magnetic strip readers prevalent in the United States. In order to be deemed EMV-compliant, merchants need to upgrade their POS terminals and review their software to ensure both can process the new technology. Cost estimates for converting the entire U.S. network range from $8.5 billion to more than $35 billion.

Since the first of this month, retailers may continue to use the old magnetic strip technology but will be subject to the new liability-shifting rules. While it's clear that all merchants who fail to convert to EMV chip technology face rising fraud liability chargeback costs, the liability shift poses greater risks to some businesses than others. Merchants with greater transaction numbers, like restaurants and traditional retailers, stand to assume an increased portion of the risk associated with the fraud liability shift. Businesses with fewer transactions, like medical offices or automotive repair shops, face a correspondingly reduced risk and may be comfortable transitioning their systems at a more deliberate pace.

Although the cost of switching to the new technology may be high, the potential liability of failing to make the switch is significant under the new rules. Card issuers are well on their way to full EMV-chip compliance and estimate that two-thirds of U.S. credit cards will contain EMV chips by the end of 2015. Less than half of U.S. merchants are predicted to be EMV-compliant by the end of 2015, placing the burden of compliance squarely on the shoulders of merchants and retailers. law360.com

Banks, Credit Unions Push Back on Retailer 'PIN' Claims
ABA and other groups representing banks and credit unions in a letter Friday pushed back against retailer claims about the need for PINs to accompany new EMV, or "chip" cards. The letter was sent in response to questions raised at an Oct. 7 Small Business Committee hearing on EMV and in anticipation of the panel's second hearing on the topic, scheduled for Wednesday. "Rather than coming together to improve internal data security practices, the retail trades are fixating on a PIN technology that fights a small and declining share of today's fraud and which would have been meaningless in breaches like those at Target and Home Depot," the groups said. aba.com

The New Realities of Cyber Risk Management: It's Not Just an IT Issue
Imagine you are the general counsel at a retailer involved in sensitive M&A discussions. You receive an email from one of the deal's outside advisors. He says he needs some information about your company, the kind you've passed on before. You send it along - and later find that you were victimized in a sophisticated cyber-attack aimed at stealing sensitive information. Or imagine you are the operations manager at a distribution center for an expanding restaurant chain. Shortly after a new contractor did some work in your facility to modify an automated system, you noticed a glitch in how your orders were processing. Turns out the contractor had poor cybersecurity controls, and their equipment infected your operation with malware.

The events described above underscore the new realities in cyber risk management: It's not just an IT issue, and not all attacks are aimed at a company's POS system. Everyone - from individual employees to store managers to the board - has a stake in managing cyber risk comprehensively, across the enterprise.

That's not to say that cyber risk from POS systems is not significant: It remains a prime avenue for hackers and the main platform for retailers' customer transactions. And retailers remain lucrative targets for cyber-attacks due to the amount of customer financial information they hold via the credit card transactions process. But other exposure areas exist, from personal health data in drug stores to trade secrets to potentially market-moving information on new products, acquisitions, and management decisions. chainstoreage.com

Sephora Empowers Store Leaders With Real-Time Data
Operating hundreds of stores with thousands of employees worldwide, Sephora's key to success is keeping a constant pulse on in-store performance and making necessary adjustments. However, because each store tracks and analyzes up to 40 different metrics each day, gauging performance and patterns and turning data into actionable insights can be a daunting task. Rather than spending time engaging with in-store shoppers, store leaders were chained to their desks and forced to crunch numbers in the back office, sifting through disparate spread sheets and reports. Now, Sephora uses Roambi, a mobile data visualization solution designed to provide real-time insights regarding key business metrics. The retailer has exchanged manual, reactionary processes to intelligent, data-driven decision-making. retailtouchpoints.com

3 ways voice is driving omnichannel retailing

Nike's COO thinks we could soon 3D print Nike sneakers at home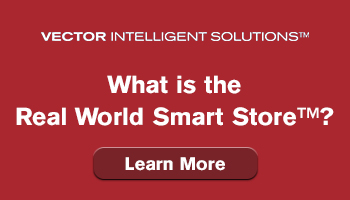 Spotlight on Axis Communications

Axis opens doors to new California Axis Experience Center in grand opening event
U.S. Expansion Plan continues with the opening of an Axis Experience Center in Irvine, California, covering the West Business Area. The 8,000 square foot space features demo areas, a training center and testing lab for local partners, customers and industry associations.
Axis Communications, the global leader in network video, held an official grand opening ceremony and ribbon cutting for its new office and state-of-the-art Axis Experience Center in Irvine, California.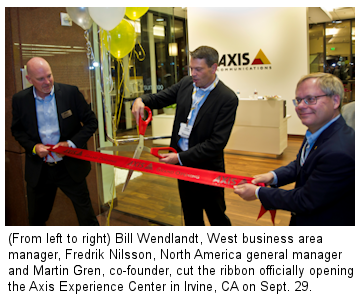 The 8,000 square foot Axis Experience Center features a 28-person training center, 12-person conference room and a specialized engineering and technology lab available for local partners, customers and industry associations to host trainings, meetings and product tests. The space features realistic demo areas for key vertical markets in the West business area, including retail, financial, gaming, airport and education. The space includes more than 100 Axis cameras, many offering spectacular views of Irvine and the surrounding area, as well as products from leading ecosystem partners.

"The concept behind the Axis Experience Center is about getting closer to our customers and truly providing them with an experience," said Fredrik Nilsson, general manager, Axis Communications, Inc. "Each Experience Center is tailored to meet the needs of the specific business area, highlighting the technology and segments that are most relevant to our customers. For example, in the Irvine location, you can see how frame rate and HDTV resolution are important when monitoring a gaming table or slot machine."

The official grand opening took place on Sept. 29 with nearly 170 attendees, including partners, customers and press. Located at 18101 Von Karman Ave., Suite 100, the Center will primarily serve the West Business Area, including 13 office-based employees. The West Business Area includes Alaska, Arizona, California, Hawaii, Idaho, Montana, Nevada, Oregon and Washington.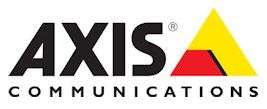 Bill Wendlandt, business area manager for the West, wants the Center to be a resource for the entire business area, not just the local Axis team. "This space is about giving back to the industry," Wendlandt said. "We focused on replicating real-world uses of technology and providing meeting space where partners and end-users can come for education and hands-on testing that will ultimately help them grow their own business." Partners, end-users and industry associations interested in utilizing the Axis Experience Center for meetings and trainings should reach out to their local sales representative.

Axis opened its first sales office in Chicago in 2013, making the Irvine location the second sales office opened as part of the U.S. Expansion Plan. The North American headquarters is located in Chelmsford, Massachusetts and Axis plans to open additional locations in 2016 and beyond.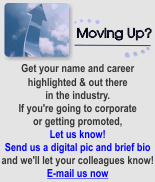 Specialty LP in an Omni World
How Technology is Changing the
Regional LP Job & How Can They Increase Their Impact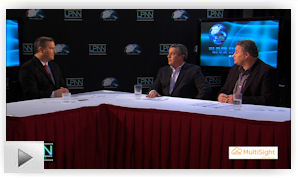 Maurice Cloutier, VP of Loss Prevention, Ann Inc., and Gary Johnson, VP of Loss Prevention, The Vitamin Shoppe, tell us how technology has changed the profile of the successful RLPM, particularly among specialty retailers, in this LPNN interview moderated by Joe LaRocca. Many of the advancements in retail technology have been advantageous to the LP profession. Learn why such technology should be utilized and how breaking out of the LP silo and understanding the holistic business can help make an LP professional more effective in their role.
---
Hedgie Bartol, Retail Business Development Manager - North America, Axis Communications, returns for another fun, unscripted Quick Take with Amber Virgillo. Hear what some of their favorite 'Group LP Selfies' published on the Daily have been so far.
Solution Providers, have a video or commercial you want to publish? Contact us.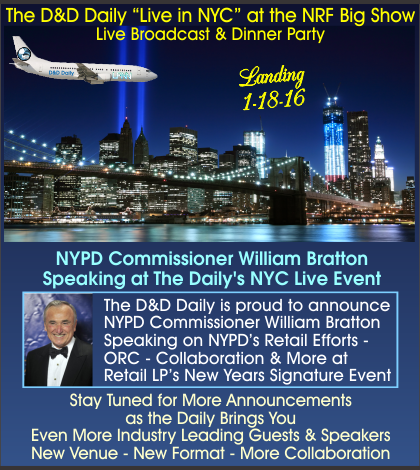 e-commerce

Sponsored by The Zellman Group
Despite Tokenization, Mobile Payments are not Bulletproof
As credit card fraud rises, ensuring the security of mobile payments is important for merchants and consumers alike. To combat fraud, the next generation of mobile payment platforms employ tokenization to create more secure mobile payments systems. While tokenization may reduce the susceptibility to mobile payment fraud, it is not bulletproof, leaving room for a new breed of credit card fraud. Even with the use of tokenization, there remains a weak link in securing mobile payments: ensuring a mobile payment system provides its app to a legitimate user, rather than a fraudster. And criminals love a weak link.

To circumvent tokenization (and biometrics), hackers have been loading iPhones with stolen card-not-present data to create Apple Pay accounts. This essentially turns the stolen credit card data back into a "virtual" physical card - à la Apple Pay. The responsibility for this new type of Virtual Card Present (VCP) rests with the card issuers, who have the burden of establishing that Apple Pay cardholders are legitimate customers with valid cards. VCP fraud is sure to increase as additional entrants, such as Samsung and Loop Pay, enter the market with their own mobile payment systems. natlawreview.com

Four Essentials of E-Commerce Holiday Prep
If you haven't started prepping your online store for the holidays, it's beyond time to get rolling. Here are four essentials of ecommerce holiday prep:

1. Have Yourself a Mobile Little Christmas
Mobile apps and websites are a big factor in the holiday shopping process. According to Custora, 26% of ecommerce sales came from mobile devices between Thanksgiving and Cyber Monday 2014. That's a 20% increase from the previous year.

2. Don't Let The Grinch Steal Christmas
Fraudsters are going to make off with quite a few Christmas gifts if your website doesn't have fraud protections. In 2014, LexisNexis found that large ecommerce companies lost 0.85% of their revenue to fraud and paid $2.62 per dollar of online fraud and $3.34 per dollar of mobile fraud. In the U.S. alone, Card Not Present (CNP) fraud losses are projected to grow from $3.1 billion this year to $6.4 billion in 2018.

3. Grandma Got Run Over by Black Friday Shoppers
Black Friday and Cyber Monday are proof that holiday shoppers are nutty about deals. Instead of letting Grandmas get trampled, offer them digital coupons they can use online.

4. Santa Claus is Coming to (Every) Town
When it's time for Christmas, online shoppers are more than willing to buy cross-border for the right gifts. In fact, 82% of shoppers have made a cross-border purchase online. To accommodate international shoppers, you need to offer local languages, currencies and payment options. chainstoreage.com

UPS Targets Discount Sharing With New Fee on Retailers
United Parcel Service Inc.'s new round of rate increases includes a fee to help make up for cybershopping sites and big-box retailers' sharing of generous shipping discounts with vendors. The Atlanta shipping company announced sweeping rate increases on Thursday, including the second boost this year to its fuel surcharge and a near-doubling - to $110 from $57.50 - of the fee to deliver oversize items, such as mattresses and patio furniture. Those changes will kick in Nov. 2, just in time for the holidays, in a partial remedy for the past two years when UPS overspent as shoppers turned online to order. In addition, UPS said that beginning next year it would start charging for third-party billing. The move is aimed at reining in the practice among many online marketplaces that allow merchants who sell goods through their sites to use their UPS discounts by printing shipping labels straight from their accounts. wsj.com

Retailers eye closing mobile conversion gap in 2016

Swatch Links With China Bank Giants for Mobile-Payment Watch

LG's GPay To Join The Mobile Payments Race?

Wal-Mart plans a big expansion of online grocery sales

47% of Macy's shopper plan to do Christmas shopping online

"Fraud is not a person - it is a dynamic grouping of statistics that deviate from the norm."
Stuart B. Levine, CFI, CFCI
CEO, The Zellman Group & Zelligent


ORC News
Sponsored by NEDAP
Coalition of Law Enforcement and Retail's 6th Annual Conference - Biggest Yet
By Dave Collins, Sr. Manager Loss Prevention, Signet Jewelers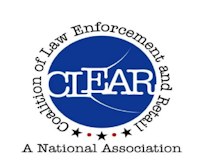 This year, the 6th annual Coalition of Law Enforcement and Retail conference was held at the Baltimore Marriott Inner Harbor at Camden Yards on October 12th through October 15th. Thanks to all the attendees for making this the biggest and best conference yet with nearly 200 attendees, split almost 50/50 between Law Enforcement and Loss Prevention.

As always, the conference began with awards for Retail Loss Prevention Investigator of the year and also the Law Enforcement Investigator of the year. These awards are given based on submissions from the industry, then the CLEAR Board of Directors chooses the recipients. This year, the Loss Prevention Investigator of the year was Beau Lachance from Home Depot and Law Enforcement Investigator of the year was Mike Mauldin from the Harris County District Attorney's office. Congratulations!

There were 16 different presentations over the 2 ½ days. As always, there was a great range of topics that would appeal to both retail Loss Prevention and Law enforcement. Tuesday's conference started off with a presentation on mobile surveillance by Det. Edgar Whyte from LPAPD, statements and case study by Dave Zulawski and how to build an ORC by Vance Gilbert, then a presentation on Civil Unrest Preparation and Retail Business Recovery by Col. Melissa Hyatt of the Baltimore PD, Jon Grander of Caleres Shoe Co., Dave Cohen from Walgreens and Millie Kresevich from Luxottica Retail. We wrapped up with legislative updates by Millie Kresevich from Luxottica Retail.
Wednesday's presentations started off with Gus Downing giving an overview of the national ORC problem and Gene Smith presenting on the Loss Prevention Foundation. We rolled into presentations on gift card fraud by Chris Guerra and then a Rental Car security group with Jake Annable from Enterprise and Dennis Letts from Avis. The final presentation of the day was by Scott Guginsky from the Jewelers Security Alliance. We wrapped up the day with a reception where we rented the Sports Legends Museum at Camden yards.

The final day had a presentation by Mark Youngblood Michael Keller and Matt Callahan from the US Secret Service, a gift card fraud presentation by Scott Sanford from Barnes and Noble and a presentation on Jewelry store robberies by Mark Neapolitan from Signet Jewelers.

A great big thanks to all of our vendor partners who help make it all possible. As always, one of the biggest benefits was the networking among peers, and between LP and Law Enforcement. Next year, we'll be back in Reno, NV from October 24th through the 27th. We hope to see everyone there!!!!!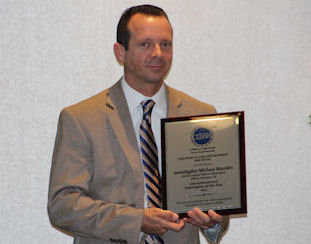 Law Enforcement Investigator of the Year Award Winner, Michael Mauldin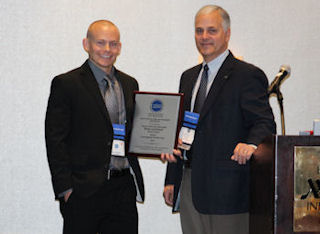 Loss Prevention Investigator of the Year, Beau Lachance with CLEAR President, Curt Crum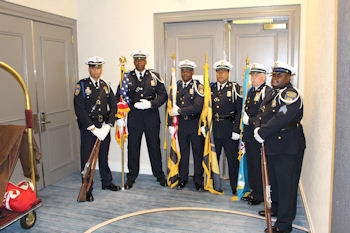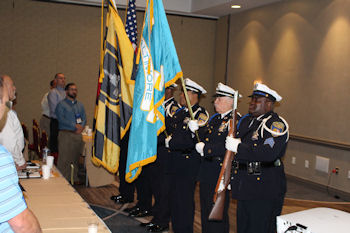 Honor Guard kicked off the opening ceremony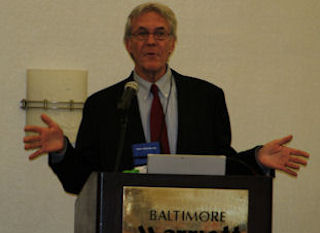 Gus Downing discusses how ORC has become a national problem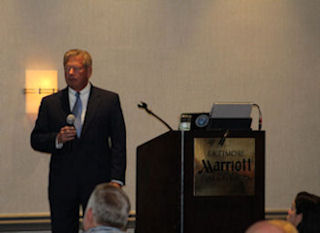 Dave Zulawski gives the group a case study

Kentucky State Police Investigate Organized Crime Ring in Lexington Area
Kentucky State Police Post 12 Frankfort, in conjunction with the Kroger Loss Prevention Organized Crime Division, ABC, and Lexington Metro Police have been conducting undercover transactions in the Lexington Metro area over the past month. The investigations continued today as multiple agencies served two search warrants at local Lexington businesses. At Florence Food Mart at 760 Florence Road KSP, along with agents from the Alcohol Beverage Control, Kroger, Lexington Metro Police executed a search warrant as the result of stolen items from Kroger's being bought for pennies on the dollar. Arrested and charged with Engaging in Organized Crime and possession of a handgun by a convicted felon was Mufeed Ayyad, age 48, of Lexington, KY.. Located inside the Florence Food Mart was a semi-automatic handgun near the register. KSP and additional agencies converged on the Nikel's Food Market located at 2353 Paris Pike in Lexington. Similar transactions had occurred in the past weeks utilizing stolen merchandise from Kroger's. Arrested and charged with Engaging in Organized Crime was Nikel Ildemar, age 43, of Lexington, Ky. Also arrested was Joao Batista Da Silva, age 52, of Lexington, KY. facebook.com

Laurel Co, KY: Five Walmart shoplifters arrested on Organized Crime charges
Deputies in Laurel County have arrested five people after a shoplifting investigation. The arrests happened at Wal-Mart and in the Wal-Mart parking lot near Corbin. Deputies say they were called to the store after Wal-Mart's loss prevention team had detained one person. Deputies found four people in that vehicle. They tell WKYT that Bowman was shoplifting items inside Wal-Mart, bringing items back to the vehicle, and the people in the car were bagging the shoplifted items into new Wal-mart bags. Deputies say Bowman was then taking those items back inside Wal-Mart, attempting to return the items and receive a gift card in exchange. The car involved was impounded. wkyt.com
Council Bluffs, IA: Prison Escapee steals $1,200 of merchandise from Walmart; tased by Police
A Council Bluffs man was subdued by a stun gun on Friday morning after allegedly trying to steal electronics from Walmart. At 6 a.m., Todd Jensen, 41, was arrested on suspicion of second-degree robbery, resisting arrest and being a fugitive from justice. Jensen was wanted for escape from the Iowa Department of Corrections, according to the Council Bluffs Police Department. According to police, Jensen was seen removing security alarms from electronic merchandise inside the Walmart. Jensen proceeded to push a shopping cart full of merchandise valued at more than $1,200 out of the building without making any attempt to pay for the items. When approached by a Council Bluffs police officer and store employees, Jensen pushed the cart into an employee and took off running, knocking over a manager. The officer struggled briefly with Jensen before deploying a stun in order to gain control of him, police said. nonpareilonline.com

Albuquerque, NM: 13 victims of Identity Theft -
Shopping spree ends at suspect's home
Albuquerque police have arrested a suspect linked to more than a dozen identity theft cases. Sheila Rosenau, 31, is accused of receiving thousands of dollars worth of merchandise that was purchased with stolen credit cards and then having it delivered to her home. Detectives were able to identify about 13 victims, but police say based on what they found in Rosenau's home, she could be linked to more cases. She was also wanted on absconding from her probation for a previous identity theft case in Sandoval County. krqe.com
Do you have an ORC case to share?
Share your ORC news and help the industry grow

Retail Crime News

Sponsored by Security Resources
Wilkes-Barre, PA: Walmart parking lot shooting suspect charged with attempting to kill Police Officers
A man who state police said randomly fired a semi-automatic rifle in the parking lot of a northeastern Pennsylvania shopping center, provoking a shootout with police that left him wounded, was charged with trying to kill law enforcement officers. State police said officers responded Saturday afternoon to multiple 911 calls about gunfire outside a Wal-Mart, which struck several parked vehicles. The man began firing at local police with a .223 caliber rifle when they arrived and they returned the fire, state police said. Multiple rounds were exchanged, but neither police nor the public was injured. wtsp.com

Salina, KS: Man Accidentally Shoots self inside a Movie Theater
A man was hospitalized Friday night after accidentally shooting himself in the leg at a Salina movie theater. The incident happened around 8:30 p.m. at Starplex Cinemas located in the Central Mall. The man was taken to a local hospital with a gunshot wound to the leg. His injuries were not life-threatening, police said. No one else was hurt. kake.com

Shreveport, LA: Security guard killed in Liquor store Armed Robbery
Shreveport Police are seeking a suspect in a deadly armed robbery Friday night. Police were called to the Thrifty liquor store around 10 Friday night. They say an armed suspect entered the store, shooting a security guard during a confrontation, and walking out with an unknown amount of cash. The security guard, identified as 56-year old Michael Henry, was shot on his upper body and taken to University Health Shreveport, where he later died from his injuries. knoe.com

Sanford, FL: Active shooting drill held at Seminole Towne Center
The Sanford Police Department and the Seminole County Sheriff's Office held an active shooting drill after the shopping center closed. During the drill, a 911 call was placed and teams of police officers from several agencies responded. Police officers also practiced securing each store and moving volunteers to safety. This is the first time an active shooting drill has been held with multiple agencies at the Seminole Towne Center. The drill lasted about two hours with more than 50 members of law enforcement. mynews13.com
Strongsville, OH: SouthPark Mall holds Active Shooting Drill
It's an opportunity for Strongsville Police and the Southwest Enforcement Bureau to know exactly how to handle the situation. Everything went well at SouthPark Mall, but the Southwest Enforcement Bureau will be doing another drill at another location every couple weeks. It's something they do to keep people safe in case anything does happen. wkyc.com
Dover, DE: Police Search for Two Suspects in Macy's Robbery
The Dover Police Department is searching for two suspects who got away with stolen merchandise from Macy's after one of them punched an employee. According to police, the two men attempted to leave Macy's with stolen merchandise Saturday at approximately 4:07 p.m. Authorities said when the loss prevention employee attempted to stop them, one of the men hit the employee with a closed fist, causing minor injuries. wboc.com

Laurel, DE: Traffic Stop Leads to 2 Arrests and $17,000 in Counterfeit Goods
Laurel police say a Sunday traffic stop led to the arrests of two people accused of being in possession of more than $17,000 in counterfeit merchandise. Police said 37-year-old Jianli Xu and 39-year-old Xin Wu, both of Fresh Meadows, N.Y., were stopped for traffic violations. However, police said a further investigation revealed Xu and Wu were in possession of 112 counterfeit "North Face" jackets valued at approximately $16,800, and three "Michael Kors" watches valued at $300. Police said the investigation revealed the two were en route to try and sell the items at flea markets and admitted to the items being counterfeit. wboc.com

Rowlett, TX: Suspect gets out of prison, robs store 9 hours later
A few hours after his release from prison, Rowlett police say a man wasted no time committing his next crime, and that pawn shop robbery didn't go too well. After nearly three-and-a-half years in prison, 23-year-old Jonathan David Valdez was released from prison. He was convicted of assaulting a public servant, forgery and delivery of a controlled substance. Less than nine hours after being released he allegedly tried to rip off Classic Jewelry & Pawn in Rowlett. Valdez was chased down by 3 employees. fox4news.com

Alpharetta, GA: Nordstrom Rack store hit in smash-and-grab burglary at North Point Mall
A Nordstrom Rack store in Alpharetta, Ga., was hit early Monday in a smash-and-grab burglary. A car was rammed into a window and a group of thieves took shirts, jackets, and most anything they could grab quickly. bizjournals.com
UAE, Dubai: 4th suspect of "Pink Panther Gang" arrested in $40M Wafi Mall heist
A fourth suspect wanted for his involvement in a Dh14.7 million heist at Dubai's Wafi Mall in 2007 has been apprehended the Dubai Police announced on Thursday. In the April 15 2007 robbery a group of armed robbers drove two stolen Audi A8s through the glass facade at the mall before stopping at the House of Graff and decamped with stolen diamonds in front of stunned shoppers - all in less than a minute. Two suspects both Serbian nationals were apprehended within weeks of the robbery while a third was captured last year. All the suspects are thought to be members of the notorious "Pink Panthers" gang which law enforcement officers believe was also responsible for a series of heists across the Middle East Europe and Japan. menafn.com

Sevierville, TN: Jared Vault in the Tanger Outlet Center at Five Oaks was the victim of an Armed Robbery
The female suspect held several employees at gun point, then made of with over $800,000 of merchandise. No employees were injured.

Scottsdale, AZ: Jared in the Scottsdale Renaissance was the victim of a Grab & Run, merchandise valued at $9,999, suspect has been arrested

Moorhead, MN: Shoplifter threatens to stab Family Fare grocery store employee


Robberies and Burglaries
● Arby's - Wichita, KS - Armed Robbery
● Bennett Street - Bell Island, NF, CN - Armed Robbery
● BP - Boynton Beach, FL - Shooting
● Botany Village - Newark, NJ - Shooting/ Clerk killed
● Circle K - Lexington, KY - Armed Robbery
● Dollar General - Lower Allen, PA - Armed Robbery
● Dollar General - Hutchinson, KS - Armed Robbery
● Dollar General - Omaha, NE - Armed Robbery
● Glamour Nails - Jackson, MS - Armed Robbery
● High's Dairy - Smithsburg, MD - Armed Robbery
● H&S Wine - Augusta, GA - Theft/ Robbery
● Little General - Beckley, WV - Robbery
● Mapco - Nashville, TN - Burglary
● Marathon - Polk Co, FL - Armed Robbery
● Maymar Supermarket - Winston-Salem, NC - Armed Robbery
● New Big Tom's - Pittsburgh, PA - Armed Robbery
● Phillips 66 Express - Wichita, KS - Armed Robbery
● Shell - Sebring, FL - Armed Robbery/ Clerk shot and Killed
● Shell - McCall Lake, Calgary, AB - Armed Robbery
● Subway - Grand Rapids, MI - Armed Robbery
● T-Mobile - Davis, CA - Robbery
● T-Mobile - Lakewood, CO - Burglary
● Twin Food Market - Greensboro, NC - Armed Robbery
● Wawa _Brookside, DE - Armed Robbery
● Xtra- Mart - Seneca Turnpike, NY - Robbery
● 7-Eleven - Colorado Springs, CO - Armed Robbery


Featured Job Listings
Sponsored by NuTech National
Feature Your Job Here For 30 Days -
70% Aren't On the Boards
VP of Sales/Client Relations
More details coming soon
Confidential - Retained Search
Nationwide
Gus Downing
VP AP & Global Facilities
lululemon athletica
Vancouver, BC, Canada
lululemon athletica
NEW TODAY Dir Safety & LP
Harbor Freight Tools
Calabasas, CA
Harbor Freight Tools
Director of Safety & Security
Southern Wine & Spirits
Greenwood, IN
Southern Wine & Spirits
Director, LP
Save Mart Supermarkets
Modesto, CA
Save Mart Supermarkets
Dir AP
99 Cents Only Stores
Commerce, CA
99 Cents Only Stores
Reg Dir LP
Sears
Hoffman Estates, IL
Sears Holdings Corp
Dir LP
Pier 1 Imports
Fort Worth, TX
Pier 1 Imports
LP Dir
BevMo
Concord, CA
BevMo
Dir LP
Lane Bryant
Columbus, OH
Lane Bryant
Dir LP (Western Canada)
Walmart Canada
Calgary, CA
Walmart Canada
Dir LP
Cracker Barrel
Lebanon, TN
Cracker Barrel
Dir Safety AP Solutions
Walgreens
Deerfield, IL
Walgreens
Dir of AP, Global Ecommerce
Ralph Lauren
Greensboro, NC
Ralph Lauren
Territory LP Dir.
Burlington Stores
Los Angeles, CA
Burlington Stores
Director of LP
Pacific Sunwear
Anaheim, CA
Pacific Sunwear
Market AP Specialist
REI
Seattle, WA
REI
Regional LP Mgr
Tillys
Bay Area, CA
Tillys
Loss Prevention Openings
Downing & Downing
Nationwide
Karl Glatt

Limited Time Only - Post Your Multi-Unit LP jobs for FREE - Learn More Here

Daily Job Alerts


Appearing One Day Only
View our Internet Jobs Archives here
District C LP Specialist
Kroger
Roanoke, VA
Kroger
District LP Specialist
Smith's Food and Drug
Albuquerque, NM
Kroger
LP Manager
Tom Thumb
Crestview, FL
Kroger
AP Team Leader
Target
Ft Myers, FL
Target
LP Manager
CVS Health
Las Vegas, NV
CVS Health
LP Supervisor
JCPenney
Escondido, CA
JCPenney
ORC Market Investigator
Victoria's Secret
Washington, DC
Lbrands
Dept Mgr LP & Safety
Lowe's
Brunswick, ME
Lowe's
Dept Mgr LP & Safety
Lowe's
Pineville, LA
Lowe's
Area LP Mgr
Lowe's
Lubbock, TX
Lowe's
Multi Unit LP Mgr
Kmart
Raleigh, NC
Sears Holdings Corp
LP Manager Hrly
Sears
Concord, NC
Sears Holdings Corp
LP Manager Hrly
Kmart
Elizabethtown, PA
Sears Holdings Corp
LP Manager
Sears
Langhorne, PA
Sears Holdings Corp
LP Manager
Sears
Niles, IL
Sears Holdings Corp
LP Manager Hrly
Sears
Midland, TX
Sears Holdings Corp
ORC LP Investigator
TJX Companies
Denver, CO
TJX Companies
Mgr AP Supply Chain Security & Safety
Walgreens
Perrysburg, OH
Walgreens
AP Manager in Training
Walmart
Westerville, OH
Wal-Mart
AP Manager in Training
Walmart
Tracy, CA
Wal-Mart
AP Manager in Training
Walmart
Idaho Falls, ID
Wal-Mart
AP Manager in Training
Walmart
Aberdeen, SD
Wal-Mart
AP Manager in Training
Walmart
Zephyrhills, FL
Wal-Mart


Home of the Industry's Original
On the Move

None to report.
Post Your New Job or Promotion!
See all the Industry Movement


Your Career
Sponsor this section of the Daily
8 Successful People Share How Not to Find a Mentor There is a right and a wrong way when it comes to finding a perfect mentor to help you navigate your way in your career and achieve success. The best mentoring happens without even using the label "mentoring". Avoid these mistakes when finding your mentor. Don't just look up

Why Your Perfect Mentor Isn't Who You Think In this minute-long video, founder of NewME, Angela Benton discusses what qualities you should look for when finding your perfect mentor. The results may shock you! Not your boss
Last week's most popular articles--
These 5 Apps Help Your Employees Become a Team With more employees working remote, working from the road, or in a separate office it can be difficult to keep everyone connected and on the same page. Luckily, there are apps to keep everyone communicating and in sync. Here are the top 5.
6 Simple Ways to Turn a Bad Day Around We all have those days that just seem to suck the life out of you and all you want to do is scream. When you feel like the day is starting to take a turn for the worse, use these tips to take a positive spin. Look at your feelings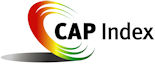 Tip of the Day
Sponsored by Vector Security
Having a strategy or a plan about everything you do is important if you expect to win long term. Daily victories are nothing without a long-term plan. They fade quickly and leave the audience expecting more, which only a plan and strategy will satisfy. So after your next victory, ask yourself what am I going to do next?

Just a Thought,
Gus





Upcoming Events
---

Recruiting?
Get your job e-mailed to everyone... everyday
Post on our Featured Jobs Board!
Reach your target audience in 2015 every day!
Request our 2015 Media Kit
update account / change e-mail
unsubscribe FEEDBACK
www.downing-downing.com

Advertise With The D&D Daily




36615 Vine Street, Suite 103
Willoughby, OH 44094
440.942.0671
copyright 2009-2019
all rights reserved globally