The D&D Daily Mobile Edition
October 20,

2015



The LP Industry's #1 News Source - Informing, Educating and Instilling a sense of community



Moving Up
Sponsored by Stanley Security
See all "Moving Ups" Here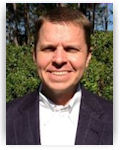 John Bishop, CFE was named Senior Director of Operations, Total Loss for Southeastern Grocers. John moved into Operations and in this new position is responsible for all of shrink and will report to the COO. John was previously the Senior Director of Asset Protection for Southeastern Grocers. He has also held the position of Director of Asset Protection and Regional Manager of Loss Prevention for Winn Dixie and Regional Director of Loss Prevention for Saks Incorporated. Congratulations John!

News Brief
Sponsored by WG Security Products, Inc.
Update Report: Walmart bribery probe finds no major misconduct in Mexico NY Times Initial Two Wal-Mart Articles Won Pulitzer Prize for Investigative Journalism
A federal probe into allegations of corruption at Wal-Mart Stores Inc's Mexico operations has found few major offenses, and is likely to result in a much smaller case than investigators expected, the Wall Street Journal reported, citing people familiar with the situation.

The three-year investigation is mostly complete and the case could be resolved with a fine and without any criminal charges, the newspaper said.

As part of the same investigation, investigators found evidence of bribery in India, centering on widespread but relatively small payments made to local officials there, the people said. Wal-Mart is likely to face U.S. foreign-bribery charges under the Foreign Corrupt Practices Act over those payments, they said.

Wal-Mart spokesman Greg Hitt declined to discuss the particulars of the investigation, but said the company is "cooperating fully with the government in this matter.''

The Justice Department launched its investigation after a pair of 2012 New York Times articles about alleged bribes the world's largest retailer by revenue might have paid in Mexico to obtain permits to build stores there, the people said. Mexico is home to about 20% of Wal-Mart's roughly 11,500 locations.
The probe uncovered evidence that contradicted some of the allegations in the New York Times articles, said people familiar with the investigation. The five-year statute of limitations made it very unlikely that other instances of alleged misconduct could be prosecuted, these people said. But it is still possible, these people said, that new evidence could emerge at the final stages of the investigation to change officials' view of the case.

Matt Purdy, the New York Times' deputy executive editor, said the stories "were largely based on internal Wal-Mart documents that described hundreds of suspect payments involving millions of dollars. One of those documents, written by Wal-Mart's own investigators, concluded that there was 'reasonable suspicion' to believe Wal-Mart de Mexico repeatedly violated the Foreign Corrupt Practices Act. To this day, Wal-Mart has not taken issue with the articles we published. Instead, the company says it has spent tens of millions of dollars to improve its compliance with anticorruption laws and it has removed several key executives involved in the matter."

In the wake of the articles, which were awarded the Pulitzer Prize for investigative journalism, Wal-Mart said in a Mexican regulatory filing that it had removed its general counsel in Mexico, "in the interests of the investigation," but declined to elaborate. It also says it undertook an extensive internal probe of the bribery allegations, and has spent more than $650 million on the probe and related compliance upgrades.

Much of the suspected bribery investigators unearthed in India involves thousands of small payments to low-level local officials to help move goods through customs or obtain real-estate permits. The vast majority of the suspicious payments were less than $200, and some were as low as $5, the people said, but when added together they totaled millions of dollars.

Because penalties under the FCPA are often connected to the amount of profit the alleged misconduct generated, the payments in India wouldn't be likely to result in any sizable penalty, since Wal-Mart's operations there haven't been particularly profitable, said people familiar with the matter. wsj.com reuters.com

Feds Tell High Court Not to Hear Walgreens Armed Robber Appeal Based on Warrantless Cell Tracking OK
The U.S. government has asked the U.S. Supreme Court not to hear the appeal of a convicted armed robber (seven armed robbery charges, one for Walgreens) who claimed police violated his Fourth Amendment rights by using cellphone records to track his location, saying the Florida man lacked rights related to third-party records.

Law enforcement and federal prosecutors did not err by using records from Quartavious Davis' cellphone provider, MetroPCS, to secure his conviction on seven armed robbery charges, even though the government gained only a court order - not a warrant - to obtain the records, the U.S. solicitor general said in an Oct. 7 opposition brief.

The suspects attorney argued on appeal that the cellphone tracking violated his rights under the Fourth Amendment. An 11th Circuit panel upheld the conviction on good-faith grounds, but found obtaining cell records without a warrant was unconstitutional.

En banc, the appeals court reversed that finding, with the 9-2 decision holding that police adequately met Davis' privacy interest by obtaining a court order under the SCA for more than two months of phone records for an investigation into a string of robberies. law360.com

Sophisticated shoplifting operations are on the rise, says B.C. retailer
Retailers in the Lower Mainland are seeing an increase in the kind of sophisticated fencing operation revealed October 15 during a Vancouver Police Department press conference, according to the head of loss prevention at B.C.'s biggest drugstore chain.

Organizers of the retail theft operation used drug-addicted people to do the actual shoplifting, police alleged, then sold the merchandise through a convenience store located in Surrey. Police seized over $100,000 in stolen property, including items like toothbrushes, razors and over the counter medication.
There has been an overall increase in retail crime across Western Canada and that the crime is becoming increasingly more organized, said Tony Hunt, general manager of loss prevention at London Drugs. Hunt said this type of crime increases the risk of violence towards store employees and puts public safety at risk because products are often not stored properly before being resold.

Retailers have noticed an increase in fencing operations in the Lower Mainland, Hunt said, noting the fake store gambit is fairly common. At times, goods have been shipped outside of Canada to countries where there is a lot of counterfeiting and Canadian-originated goods are more highly trusted.

"The police and in particular the Vancouver police have been very active over the last three years in shutting down these fencing operations and holding them accountable through either criminal charges or finding them in contravention of their licensing," Hunt said, "because they're essentially operating a second hand store without a proper license." biv.com


NBA Milwaukee Buck's, John Henson accuses store of Racial Profiling
John Henson claims he was the victim of racial discrimination at a Whitefish Bay jewelry store. In this Instagram post, the 6-foot, 11-inch center/forward said he went to Schwanke-Kasten Jewelry, during regular business hours. To his surprise, store employees locked the door and told him to go away. He said he rang the doorbell twice, but did not get an answer. Shortly afterward, the Bucks player said two Whitefish Bay police officers questioned him about his vehicle, which was part of his endorsement deal. They asked him why he was at the store, and he said he wanted to look at a watch. The officer then went in the back of the store, and told the employees they could come out from the back of the store, Henson said. "This was one of the most degrading and racially prejudice things I've ever experienced in life and wouldn't wish this on anyone," Henson wrote. Tom Dixon, the president of Schwanke-Kasten Jewelry, said in a statement that he has met Henson before, and there is no excuse for how the Bucks player was treated. usatoday.com

OSHA cites Ashley Furniture "again" for safety violations, seeks $431,000 fine on top of previous $1.8M fine
A federal agency has again cited Ashley Furniture Industries Inc. for alleged safety violations at one of its Wisconsin factories, saying the company failed to protect workers from moving machine parts.

The company is contesting another $1.8 million in proposed fines from previous inspections at its huge factory in Arcadia, in western Wisconsin. OSHA said, Ashley failed to put in place procedures to keep machines from accidentally starting up while workers cleaned them, changed blades or cleared jams. The bulk of the proposed fines are for alleged repeat violations of the so-called lockout rule.

In a statement, Ashley called the allegations "outrageous" and said it "will vigorously challenge" the citations. "At all times, Ashley has machine guards in place that are provided by the manufacturer and, in some cases, the company has gone beyond what manufacturers put in place by installing additional guards and implementing special procedures to protect workers. oshatoday.com

SC OSHA providing safety supplies during flood recovery
As the state begins to recover from the flooding South Carolina has experienced in recent weeks, SC OSHA said it will provide safety supplies to emergency workers, employers and the public to aid and promote safety. OSHA Employees traveling around different areas of the state will stop and observe cleanup efforts. Where people are working in potentially dangerous situations or without necessary safety supplies, OSHA employees will educate and give safety supplies for free. Those supplies include hearing protection, safety glasses, gloves, dust masks, reflective vests and Tyvek coveralls. oshatoday.com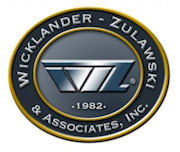 Wicklander-Zulawski Adds New Cities to 2016 Seminar Schedule
With the addition of four new cities and two additional Premier workshops, Loss Prevention and Human Resource professionals have plenty to choose from to sharpen interviewing skills. Wicklander-Zulawski & Associates, Inc. (WZ) adds four new cities to its 2016 schedule of Interview and Interrogation workshops including Miami, Oklahoma City, Nashville and Little Rock. WZ also added two additional Premier Workshops for a 4-city schedule that includes Orlando, Los Angeles, Boston, and Las Vegas. Access the 2016 calendar here. "Our enhanced 2016 schedule provides great opportunities for learning at all skill levels in many locations, including our three newest sites," says Shane Sturman, CFI, CPP president and chief executive officer of WZ. "Our Premier Investigators Workshop was so popular last year we have added two additional workshops for 2016," says Sturman.

WZ's "6 Milestones to Elite" curriculum guide was created in response to an overwhelming number of requests for an organized way to approach professional development specifically for interviewing. No matter what career level, whether just starting out in the interviewing field or if you need a refresher of key concepts, professionals will find educational value throughout the 6 Milestones to Elite guide.

For more information, visit http://www.w-z.com/six-milestones-to-elite/.

One dead, six injured after 74-year-old woman drives SUV into H-E-B grocery store in Houston
A woman died when an out-of-control sport utility vehicle crashed into a supermarket in southeast Houston where she had been shopping with her daughter and sister. The woman, 31, was among seven people who were struck about 1:30 p.m. Monday while standing near the cash registers at the H-E-B store along the 3100 block of Woodridge near I-45 south, Houston police said. The woman, who was pronounced dead at Memorial Hermann Hospital, has not been identified. Houston police said the driver of the silver-colored SUV was a 74-year-old woman. She had been parked in a handicapped space near the exit. "She put her car in reverse and for an unknown reason accelerated at a high rate of speed," said Kese Smith, a Houston police spokesman. The SUV raced backward, slamming through the exit of the grocery store. The speeding SUV also knocked away a heavy concrete ball positioned in front of the grocery store that is meant to prevent such occurrences. Authorities said two grocery store employees were among those injured. Later Monday, H-E-B officials said they had been released from the hospital. The condition of the other victims wasn't immediately known. Police said the driver of the SUV was not injured. They characterized her as "cooperative" and said she showed no signs of intoxication or impairment. H-E-B officials said they will turn over any store security video to Houston police, who are conducting the fatal crash investigation. chron.com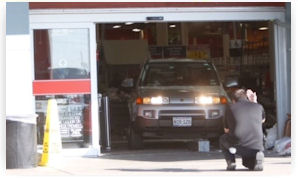 Rite Aid celebrates re-opening of Baltimore location looted during April 27th riots
Rite Aid on Tuesday celebrates the grand re-opening of its store at 300 Martin Luther King Jr. Boulevard in Baltimore Tuesday. The store has been operating out of a temporary trailer after sustaining significant damage during the protests that rocked the city last spring. Joining Rite Aid executive VP Bryan Everett at the ribbon-cutting ceremony will be U.S. Rep. Elijah Cummings and Baltimore Mayor Stephanie Rawlings-Blake. chainstoreage.com

Safeway employees, elected officials, and community leaders protested Oct. 16th at Safeway's Collington, MD., DC against 900 jobs being cut at Christmas

Cleanup Auction Looms For 70 Unsold A&P Stores

Haggen Gets Green Light For $92M Bankruptcy Auction Plan of Nearly Three Dozen California Locations

What to Know about Predictive Scheduling - More legislation picking up steam

Survey: Most U.S. shoppers hate Black Friday

Microsoft opening five-story flagship store in NYC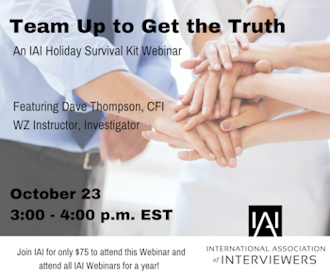 All the News - One Place - One Source - One Time
The D&D Daily respects your time & doesn't filter retail's reality
Report Your News!
(content subject to approval)


eBay News

eBay assists UK Trading Standards officials leading to arrest of seller who was jailed for trading 220,000 pounds ($340,527) worth of counterfeit t-shirts
A man has been jailed after selling around 220,000 pounds worth of counterfeit designer t-shirts on eBay over six years. Barry Wayne Pritchard, 47, was sentenced on the basis that he made 120,000 pounds out of the illegal enterprise. Pritchard had been warned by trading standard officials about his activities. But he continued to trade – even when he was on bail after his arrest. The defendant was convicted of possessing a printing press, a garment printer and a computer and its software in connection with the fraud and was jailed for 18 months.

Read more here

For further information on PROACT, email inquiries to PROACT@eBay.com.
eBay Direct - Click Here - (notify - info - questions)


DOJ Pushing For Enhanced Tools To Combat Cyberthreats
A top U.S. Department of Justice official on Friday called on Congress to give prosecutors more tools to go after disgruntled employees who steal corporate data and hackers who use spyware and other botnets to infect computer systems, saying that current legislative gaps hamper their ability to combat these threats.
"Corrupt insiders may be effectively immune from punishment under the CFAA - even where they intentionally exceed the bounds of their legitimate access and steal their employers' intellectual property and cause significant harm to individual privacy and organizational data security," Caldwell said.
Prosecutors also need Congress to update the law in order to help them better combat spyware, which allows criminals to surreptitiously intercept and monitor communications and track location, according to Caldwell.

Finally, Caldwell pushed for enhancements to the law surrounding the prosecution of botnets, which are networks of computers that have been infected with malicious software. law360.com

The PIN debate: Retailers, banks divided on post-EMV card security - ABA Lobbied FBI to Tone Down Their First EMV Warning - Chip-and-Pin Support to Consumers
The EMV standards taking hold in the U.S. are viewed by many as only a half measure -- one that keeps a gaping hole in the security of the U.S. payment system. In the weeks following the official EMV migration date, merchant groups, consumer advocacy groups and even the Federal Bureau of Investigation (FBI) called attention to the need to adopt chip-and-PIN in order to take full advantage of EMV security. The warning marked the second time the federal government came down publicly in favor of PIN.

But the FBI's original PSA was at some point taken down and replaced by one that reads as significantly less severe. The American Bankers Association (ABA) reached out to the FBI and asked them to revise their statement, an ABA representative confirmed to ZDNet.

The NRF is hoping for "meaningful change" in the direction of PIN adoption. We think the banks are going to have to move to pin eventually," Shearman said. "Over 60 percent of consumers preferred PIN, and there's obviously a huge debate over this now. I think PIN is where it has to go, and it's just a shame the banks are squandering the opportunity to do everything at once. They are leaving it up to a second wave that is going to have to come later." zdnet.com

FBI rewrote its PSA on credit card fraud after banks complained. Why?
The new version walks back on a particular security tip. The U.S. Federal Bureau of Investigation posted a public service announcement on the web last week warning that new micro-chip enabled credit cards are not perfectly secure. ("Perfect security" is a pipe dream-so no surprises there.) Less than a day after the notice went up, a "page not found" message took its place. You can find a cached version of the webpage here.

After the post's removal, an FBI spokeswoman told Fortune last Friday afternoon that "We're in the process-our headquarters is in the process-of reviewing it because there is a clarity issue.

Foremost, whereas the prior post advocated for the use of a PIN in conjunction with a chip-enabled credit card, the new post downplays this aspect. As Computerworld reported last weekend, the American Bankers Association, a lobbying group that represents many big players in the financial industry (and also a recent data breach victim), contacted the FBI and urged it "to revise and clarify its original post...to reduce confusion over the use of PINs with chip cards." The banks complained, in other words. fortune.com

U.S. House of Representatives Small Business Committee holds first meeting on EMV transition - Better late than never
On Oct. 7, our committee held its first hearing on this topic. We listened to experts in the financial services and electronic payments industries explain the security rationale behind the new chip technology in major credit cards, how the liability for cyber fraud shifts with this transition, and what's expected of small businesses with these new payment systems. This Wednesday, we're having a second hearing on this issue to hear directly from small businesses about what this new technology means to them and their customers.

Change is hard enough in theory, but when it impacts millions of people, controversy is inevitable. That's probably the reason the Small Business Committee's hearings on the EMV transition specifically are the first of their kind in this Congress. From the moment we announced we would explore what the EMV transition means for small businesses, we've had tremendous pushback from all sides. To me, this only confirms that this is the right issue, the right time, and the right venue for a fair, open conversation. thehill.com

How a criminal ring defeated the secure chip-and-PIN credit cards - Over $680,000 stolen via a clever man-in-the-middle attack

7 technology lessons retailers learned in 2015

China reportedly tries to hack U.S. businesses the day after agreeing not to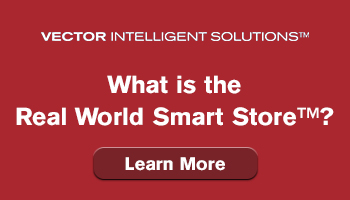 Spotlight on Checkpoint Systems

Five Tips to Manage
Fresh Food Shrinkage

By Seth Strauser

Working in fresh food must be rewarding as you are serving people who care about what they eat and are looking for the tastiest produce and tips on how to prepare and cook delicious meals.

But grocers and supermarkets who want to give their valued shoppers a great experience do have to tackle challenges in regard to stock monitoring, shrinkage and theft to make sure that the food is available on the shelf and remains fresh.

Here are 5 tips to ensure a competitive advantage in grocery retailing:

1. Conquer the Shopper's Experience
When the fresh food area is very busy, the customer experience is often overlooked. It's a bustling department with people preparing produce or charging in and out of the coolers with trays of deli meat, for instance. There are often times when there is no-one to pay attention to the customer or walk the floor. Fresh food is popular because it offers customers the chance to order something bespoke or special and customers often want advice on ingredients, cooking times and recipes. Counter staff can deliver those 'special touches' that inspire loyalty, like fetching a fresh tuna steak from the back room. But if the wait to be served is too long or the staff are too busy to engage with the customer, orders will be lost and rivals will benefit. The customer-focus is vital and supermarkets and grocers are always looking for ways of freeing up staff from some of the other tasks that take up their time.

2. Ace On-Shelf Availability
In most stores, fresh Food staff still wander round with clipboards, paper and pencil to carry out a stock count. I went out at (?) 10 retailers in a row on a grocery tour and they all had this pen and paper process. When I asked one guy after a count measure what he needed to re-stock in the fridge he said he wanted seven of the same item - I could see there were actually three different versions of the item in question in the pile he was looking at, so he would have made a wrong call and put too much of one item out on display. Displaying too much of a product can result in a freshness problem - but on the other hand if the item is not on the shelf, it's not going to be purchased. Items like red meat or venison offer a higher margin than any pre-packed version and no retailer wants to lose a sale of fresh produce, hence the importance of processes that keep the right level of stock on display.

3. Tackle Theft Successfully
Theft is prevalent and pervasive in the Fresh Food sector. Red meat, sea food, deli meat and cheeses are all high value items that thieves can resell to other retailers, restaurants or private individuals. The fresh food counter is often at the back of a store and no-one imagines a customer is just going to stick a fresh piece of meat in their pocket and walk out the main exit - but it happens all too often.

One of the big retailers implemented a new loss prevention solution and caught a man with a big bag of dog food who had dumped 70% of the contents and filled it up with premium meat. He was carrying a notebook with orders from restaurants in multiple states and would drive from state-to-state stealing from a particular retailer, taking more than $1m worth of stock over several months.

Not all theft is so organised. Smaller scale theft can be attributed to desperate people driven by a need for food or shoppers looking to upgrade their purchase with a price label switch. Internal theft happens as well - young till staff on short-term contracts can help their friends defraud the company.

Read more here.

News from the NRF


Retailers in for a Very Digital Holiday Season, According to National Retail Federation Survey
Consumers eager for offers like buy online pick up in store, free shipping
Top findings of consumers surveyed:

● Average spending per person reaches $805.65, comparable with spending last year ($802.45).
● Spending on gifts for family members will total $462.95, up from $458.75 last year and a survey high.
● Almost half of holiday shopping will be done online: Average consumers say 46 percent of their shopping this holiday season will be conducted online, up from 44.4 percent last year.
● 21.4 percent of smartphone owners will use their device to purchase holiday merchandise this year, the highest seen since NRF first asked in 2011.
● Nearly half (46.7%) said free shipping/shipping promotions are important factors in their decision on where to shop.
● 55.8 percent of holiday shoppers will splurge on themselves and/or others for non-gift items, and will spend an average of $131.59, up from $126.37 last year.
WASHINGTON, October 20, 2015 – It's the most wonderful time of the year for millions of Americans and this year, holiday shoppers have already added their family members to the 'nice list.'" According to the National Retail Federation's Holiday Consumer Spending Survey conducted by Prosper Insights and Analytics, consumers celebrating Christmas, Hanukkah and/or Kwanzaa will spend an average of $805.65 on food items, decorations, gifts and more over the holiday season, the highest amount in the survey's 14-year history and in line with last year's $802.45. Spending on gifts for family members will total $462.95, up from $458.75 last year and also a survey high.

"Despite the challenges that still exist in our economy, it looks as if consumers are eager to celebrate the holidays with friends and family this year," said NRF President and CEO Matthew Shay. "We expect consumers will tackle their holiday shopping lists with a healthy dose of optimism, tempered by a hint of caution as they look for ways to find the perfect, practical gift."

"We continue to see positive momentum in retail sales growth, giving us reason to believe consumers will show up this holiday season as they look to take advantage of all of retailers' promotional offerings," continued Shay. "In an effort to attract all shoppers – from the extremely price sensitive to the online millennial, retailers will be offering exclusive incentives, low prices, price-matching, top toys and everyone's favorite - free shipping and buy online pick up in store offers."

Those celebrating the holidays will also spend on gifts for friends ($77.85), co-workers ($25.95) and others, such as pets and babysitters ($28.05). Average spending on decorations will reach $53.02, and $28.67 on greeting cards and postage; shoppers will also spend an average of $107.80 on food.

Buy online pick up in store, free shipping high on busy shoppers list

Savvy holiday shoppers will shop around to find the perfect gift this year with most saying they will shop at discount (55.9%) and department stores (55.6%), and online (52.9%). Two in five (44.1%) will shop at grocery stores and one-third (33.4%) will shop at clothing or accessory stores.

Of those who plan to shop online, 46.5 percent say they will take advantage of retailers' buy online pick up in store or ship-to-store options. Free shipping seems to be the most anticipated promotion however: 93.1 percent of online shoppers say they will use a free shipping offer when shopping for holiday merchandise.

Almost half of holiday shopping (browsing and buying) will be done online

More of shoppers' time this holiday season will be spent browsing and buying online compared to last year - and the 10 years NRF has been tracking this. The survey found nearly half (46.1%) of holiday shopping will be conducted online, up from 44.4 percent last year and the highest recorded since NRF first asked in 2006.

Read more here.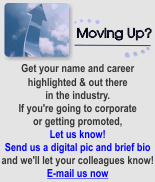 2014 Group LP Selfie Awards
Pizza Party Drawing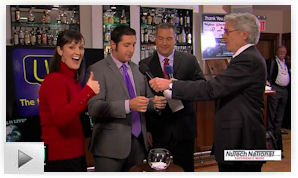 Gus, Amber, Joe, and Tony Mancino of NuTech National announce the three winners of the 2014 Group LP Selfie Awards. The Daily's "Get LP Social" program all started last summer when Chad McIntosh of Bloomingale's sent in a picture of he and his LP team, jokingly calling it a "group selfie." In just a few months, over 60 LP teams from across North America joined in on the fun, showing their pride to the industry with "Group LP Selfies" of their own. Find out which three LP teams won free pizza parties in our LIVE drawing from NYC this past January.
Solution Providers, have a video or commercial you want to publish? Contact us.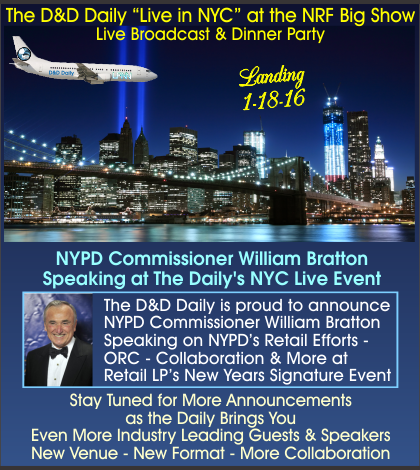 e-commerce

Sponsored by The Zellman Group
Study: The most likely time for online fraud is...
According to a new study from fraud detection technology provider Sift Science, "The United States of Fraud," online transactions conducted at 3 a.m. are most likely to be fraudulent. The high likelihood of fraud at 3 a.m. occurs across all time zones. Also, fraudsters are more likely to transact during the weekdays.

Looking at states where suspicious activity is more likely to occur, the study finds that Alaska has the highest fraud rate based on billing address, while Delaware has the highest fraud rate based on shipping address. In contrast, the Midwest has the lowest rate of fraud based on both shipping and billing addresses. However, Massachusetts has the overall lowest rate of fraud.

There are also differences in likelihood for online fraud by gender and age. Men are slightly more likely to be fraudsters than women. And users identifying themselves in the 85-90 age range are two and-a-half times more likely to be fraudsters than the average user.
Other notable findings include:

● A user with two to four accounts linked to one device is eight times more likely to be fraudulent.

● Purchases worth $0-25 are twice as likely to be fraudulent, suggesting criminals test stolen credits cards for validity, trying low-value orders.

● Accounts less than three days old are three times more likely to be fraudulent, while accounts that are two months old are two times more likely to be fraudulent. chainstoreage.com

Can Amazon lawsuit stop fake reviews? Undercover Investigators Bust Fake Review Writers - How about this investigation
Amazon has filed a lawsuit against over 1,000 users who allegedly offered to post fake reviews for payment. The potential for online reviews to affect a company's bottom line has led to a wide array of issues in recent years, including legal action over bogus or negative reviews. The online retail giant is taking legal action against over 1,000 unidentified reviewers, who Amazon says have been offering fake review writing services for money - some for as little as $5 per review.

The lawsuit follows an investigation conducted by Amazon itself. Undercover Amazon employees went to Fiverr, an online marketplace for individuals seeking to sell services to others, and looked for offers to write fake Amazon reviews. The Amazon investigators would contact the potential reviewers and even hired several of them. According to Geekwire, Fiverr user "bess98" offered to write from various computers to avoid detection by Amazon. "Verifiedboss," another user offered fake reviews for money, asked Amazon's investigators to write reviews themselves and send them to him or her.

This isn't the first legal action Amazon has taken against fake reviews. The company filed a similar lawsuit in April 2015 against "BuyAmazonReviews.com" and other similarly named sites, seeking to shut them down. csmonitor.com

Report: Amazon fulfillment center network of 173 supply chain centers globally - far ahead of other retailers - The Absolute Competitive 'Moat'
According to a new report from ChannelAdvisor, the online giant has 104 North American facilities and 69 facilities outside North America. The total number includes fulfillment centers (FCs,), sortation centers (SCs), redistribution fulfillment centers (RFCs) and "Prime Now" hubs (PNs).

"Amazon is very far ahead of any other retailer in the build out of e-commerce oriented logistical infrastructure," states ChannelAdvisor. "Amazon now has the ability to put millions of products miles away from a large portion of the US population. In a world where selection/assortment, fast/inexpensive shipping matter to the consumer, Amazon has built a huge competitive moat that is 10X larger than the nearest competitor." chainstoreage.com

Amazon.com is increasing its holiday workforce by 25% with over 100,000 jobs

MasterCard to Tokenize MasterPass for Online and In-App Shopping

Alibaba fighting to stay off US blacklist for counterfeits

Sony Pay? Sony's Plans For Mobile Payments

New Behaviors in Online Shopping and Fraud (Infographic)

Gucci Relaunches E-Commerce Website For U.S., Canada

Slow start for mobile payments in Canada

"Fraud is not a person - it is a dynamic grouping of statistics that deviate from the norm."
Stuart B. Levine, CFI, CFCI
CEO, The Zellman Group & Zelligent


ORC News
Sponsored by NEDAP
Memphis, TN: 3 FedEx employees indicted in $1.7 million shipping theft scheme
According to U.S. Attorney Edward L. Stanton III, all five men were part of a conspiracy to steal wireless mobile devices from AT&T and Verizon throughout 2013 and 2014. The five men accused are Christopher T. Crawford of Memphis, Akeem Gowdy of Memphis, Tavaris Mickens of Memphis, Juan Royal of New York City, and Jordan West of New York City. Crawford, Gowdy, and Mickens all worked at FedEx during the length of the scheme. They used fake FedEx corporate shipping accounts to print labels, which they then used to cover the existing labels on boxes of wireless devices. The boxes were then diverted to co-conspirators in New York city and other cities. Each box contained thousands of dollars of AT&T or Verizon merchandise. According to the indictment, each of the men knew the merchandise was stolen. The interstate shipping theft scheme cost FedEx millions of dollars. All five defendants are charged with conspiracy and interstate shipping theft. wmcactionnews5.com


Fencing Operation: Operation Gray King Arrest of Business Owner Financial Crime Enterprise
Chicago Police arrested and charged a West Side business owner last Thursday night after an ongoing investigation revealed the man purchased stolen merchandise and unlawfully accepted cash in exchange for LINK card benefits on numerous occasions. After receiving multiple complaints of a major fencing operation in the Harrison (11th) District, members of the Chicago Police Bureau of Organized Crime initiated "Operation Gray King" and developed intelligence about illegal activities taking place at a store on the 4000 block of W. Madison. Officers learned Al-Najjar, the store owner, was a large scale buyer of stolen goods and also involved in "trafficking," a fraudulent practice in which electronic benefits provided by the LINK card were purchased by Al-Najjar. As a result of the investigation, more than $40,000 in cash was recovered, along with approximately $30,000 worth of high value merchandise. guardianlv.com

Albany, NY: Woman Pleads Guilty To $435K Counterfeit Credit Card Scheme In Northeast
Federal Prosecutors say a 37-year-old citizen of Guyana has admitted to being part of a counterfeit credit card operation that netted hundreds of thousands of dollars in gift cards bought at stores in five northeastern states. The U.S. Attorney's Office says Monday that Georgette Jackman pleaded guilty last Friday in federal court in Albany to charges that include conspiracy to commit access device fraud, aggravated identity theft and trafficking in counterfeit access devices. Prosecutors say Jackman and two men traveled to 47 Price Chopper supermarkets and other stores in NY, VT, MA, NH, and CT between Feb 2012 and Jan 2013 and used hundreds of counterfeit credit cards to purchase $435,000 worth of gift cards. Jackman faces up to 17 years in prison when she sentenced Feb. 18. She also faces deportation after completing her sentence. cbslocal.com

Bergen Co, NJ: Two men face charges in banking, credit-card fraud case; high end shopping spree and a dental visit
Two men have been arrested on charges of conspiring in a wide-ranging fraud scheme that targeted an investment company, stole identities from individuals and used bogus credit cards in a high-end shopping spree across Bergen County. In this case, the prosecutor added, Montecillo and Maliwanag conspired to steal more than $20,000 from Acorns, an online and cellphone app-based investment company, through the use of stolen identities, forged bank documents and illicit computer-based transfers. A separate incident was reported to detectives in Glen Rock, involving a local resident whose credit card information had been stolen. Someone had used the stolen information to obtain new credit cards that were used to purchase expensive watches, computers, designer clothing and other items at Bergen County-area stores and shopping malls. The victim's credit card also was used to pay for a visit to a local dentist. The arrests came separately on Friday, in New Milford and Bergenfield. northjersey.com
Braintree, MA: Two men charged with stealing nearly $5,000 in merchandise from Macy's and 6 other mall stores
Two men were charged with taking nearly $5,000 in merchandise from South Shore Plaza stores, police said. Manuel D. Eusebio, of Brooklyn, N.Y. and Gerinerdo Beltre were charged with larceny and receiving stolen property. Braintree Police said that the Loss Prevention staff at Macy's had alerted police to the suspicious actions of two men who were making several trips between the store and their vehicle. "A visual check of the interior of the vehicle revealed what appeared to be a quantity of stolen merchandise in the back seat," police said. Police watched on store surveillance cameras as the two men selected and concealed merchandise, both men were detained and the merchandise seized. Police said a total of almost $2,200 in merchandise allegedly stolen from Macy's was recovered from the vehicle. Over $2,700 in merchandise allegedly taken from six other stores was also found in the vehicle. patriotledger.com

Sevierville, TN: 5 women Flash Mobbing multiple convenience store stealing hundreds of dollars in Merchandise
The Sevierville Police Department is asking for help as they investigate several theft cases involving five unknown women. Detectives say the group has hit at least half a dozen convenience stores and stolen several hundred dollars in merchandise. In one case, managers with Green's Market said they took nearly $300 worth of candy bars. Detectives said the group comes in like a flash mob. wate.com
Boothbay Harbor, ME: Fugitive of 3 years sentenced to $60,000 merchandise theft from Enchantments

Poplar Bluff, AR: Man charged with $1,000 theft from Walmart

Dothan, AL: Police arrest a teen in $600 felony electronics theft from Target

Tippecanoe, CO, IN: A local Identity Theft investigation could be tied to a National Gang

UK, Wales: Two Morrison's store employees accused of doing 5,000 voids to pocket over $23,000
Do you have an ORC case to share?
Share your ORC news and help the industry grow

Retail Crime News

Sponsored by Security Resources
Gretna, LA: Survivors sue Oakwood mall over fatal Christmas Eve shooting
The pregnant fiancée of a Harvey man who was shot to death at Oakwood Center on Christmas Eve is suing the accused gunman and the Terrytown shopping mall. Bradrika Brown and Latoya Pierre, mother of the victim's minor daughter, filed suit Monday (Oct. 19) in the 24th Judicial District Court against the mall and Gary Francois, who is charged with killing James Vaughn. Authorities said an armed Francois walked into the Foot Locker shoe store and fired four shots into Vaughn, 24, before fleeing. Francois is scheduled to stand trial Nov. 3 on a second-degree murder charge. If convicted, he faces mandatory life in prison. nola.com

Somerset, KY: Goodwill Store Armed Robbery leads to suspect taking his own life
Somerset Police are investigating an armed robbery that led to one suspect taking his own life, and the other suspect running from police. Investigators said just before 8:15 p.m. on Monday, an armed robbery occurred at the Goodwill Store in Somerset. Police said the employees from the Goodwill Store were robbed by a man and a woman armed with a gun. After the robbery, Pulaski County Sheriff's Deputies and Somerset Police officers responded to the area. Investigators said a deputy came upon the two suspects at a railroad crossing, the armed male fled the car. The man hide outside of a home and shot himself in the head. The female suspect was able to flee the scene. lex18.com
West Valley City, UT: Suspect in West Valley Wal-Mart shooting surrenders
Police say they "negotiated the surrender" of a man who shot and injured another man during a fight in a Wal-Mart parking lot last week. Cole Shields, 31, turned himself over to police on Monday, according to West Valley Police. Shields allegedly shot at a man he had been arguing with at a Wal-Mart store on Oct. 14, hitting him once in each foot. The dispute began inside the store and became physical in the parking lot. The victim was trying to get to his vehicle when Shields shot at him five times, hitting him twice. ksl.com

Pittsburgh, PA: Man with Pellet Gun arrested in Monroeville Mall lot
An 18-year-old man was arrested tonight after bringing a replica semi-automatic handgun to the Monroeville Mall parking lot. Monroeville Police said authorities responded to the mall about 7:30 p.m. when a pair of 17-year-olds reported that a man showed them a gun in the parking lot outside the Cinemark theater. The man was taken into custody. The weapon, either an airsoft or pellet gun, was recovered by police. The man will face several misdemeanor charges, including disorderly conduct and risking a catastrophe. A statement from Monroeville Mall spokeswoman Stacey Keating said "There was a verbal altercation in the parking lot this evening. Monroeville Police and Monroeville Mall Security responded quickly and those involved were taken into custody within minutes." post-gazette.com

Watertown, NY: Walmart Armed Robbery suspect in custody, used a stolen BB Gun from the store
A Watertown man is in custody after he allegedly robbed a Watertown Wal-Mart using a pistol he stole from the store. Jefferson County sheriff's deputies say 19 year old Michael Champion robbed a cashier at gunpoint at the outer Arsenal Street store around 10:30 p.m. Monday and fled with about $3,000 in cash and merchandise. He was apprehended a short time later after a brief foot chase. Deputies say Champion brandished a BB-gun pistol he stole from the store. He was charged with second degree robbery, second degree criminal use of a firearm and third degree grand larceny. wwnytv.com
Cortlandt, NY: New York State Polices seeking 3 suspects in Marshall's strong armed robbery
The subject in the dark jacket is wanted for questioning regarding an attempted strong arm robbery of a cashier at the Marshall's Department Store, in the Cortlandt Town Center which occurred during the evening hours of Saturday. The suspect was in the company of the other male pictured, as well as a female who is not pictured. dailyvoice.com
Pompano Beach, FL: Dollar General employee attempts to chases down a Robbery suspect
Authorities have released surveillance footage from a recent store robbery in Pompano Beach, in hopes of catching the suspect. On Sept. 30, the Broward Sheriff's Office said a man walked into the Dollar General. Investigators said the man looked through merchandise before coming to the register and asking about the price of a drink. The manager told him the drink was $1 and the man replied he had no money. The manager offered to buy the drink for him. When the manager opened the register, the man demanded he give him $100. The suspect then insinuated he had a firearm. He warned the victim not to push the panic button or call for help. He also told the victim he had just gotten out of jail and wanted the money. The manager complied and gave the robber $20 from the register. When the suspect reached for the money, the victim realized the thief was not armed. The manager tried to grab the money, but the man fled the store. nbcmiami.com
FRF Announces Law Enforcement Officer of the Year Award Winners
Detective Jason Friday selected as the 2015 Law Enforcement Officer of the Year; Orange County Sheriff Master Deputy Jeffrey Newcomb, Runner-Up, Detective Kenneth DeWeese of the Polk County Sheriff's Office and Detective Marcos Rodriguez of the Miami-Dade Police Department receive Honorable Mentions
The Florida Retail Federation (FRF), the state's premier trade association representing retailers for over 75 years, presented the winners of its annual law enforcement officer of the year awards. Detective Jason Friday of the Sarasota County Sheriff's Office was selected as the 2015 Florida Retail Federation Law Enforcement Officer of the Year (LEOY). Selected as the Runner-Up was Master Deputy Jeffrey Newcomb of the Orange County Sheriff's Office. Both are being recognized in part for their work in preventing organized retail crime, and will be honored at a prestigious law enforcement awards dinner on Monday, October 12, at the Hilton Tampa Downtown. "The Florida Retail Federation is proud to continue its tradition of honoring our state's law enforcement community and recognizing some of Florida's finest law enforcement professionals," said Rick McAllister, FRF President/CEO. Two officers were selected to receive Honorable Mentions and will be recognized locally. They are: Detective Kenneth DeWeese of the Polk County Sheriff's Office and Detective Marcos Rodriguez of the Miami-Dade Police Department. frf.org
Lincoln County, Maine: Local Banks Report Rash of Regional Fraudulent Activity
Rise in debit and credit card fraud has been reported in recent weeks has banks warning customers. Officials at The First and Damariscotta Bank and Trust Co. said while there has not been a data breach at either bank, residents in the region have reported unusual activity on their debit and credit cards. McKim said the issue is not with the bank itself; however, the exact location of where the fraudulent activity is coming from is unknown at this time. Conant agreed. "There are so many players at work, it's hard to know where the leak is coming from," Conant said. lincolncountynewsonline.com

Taos, NM: Spike in shoplifting drives property crime wave
Taos Municipal Court may seem quaint, decorated as it is with landscapes painted by the judge himself, but it's not sleepy. The court's docket of shoplifting cases nearly doubled during the last fiscal year to just under 90. Judge Dickie Chávez says approximately 3 out of 4 shoplifting cases in his court concern the purported theft of alcohol. santafenewmexican.com

U.S. Customs and Border Protection Expands Information Sharing Procedures to Help Detect Counterfeit Merchandise
U.S. Customs and Border Protection (CBP) implemented a final rule expanding CBP's information sharing procedures with importers and trademark owners with respect to merchandise suspected of bearing counterfeit trademarks. Under the final rule, CBP may disclose to trademark owners, whose marks are recorded with CBP, confidential information protected by the Trade Secrets Act that appears on seized merchandise and associated packaging, in order to assist CBP with an authenticity determination. natlawreview.com

Newark, NJ: Ukrainian man pleads Not Guilty to Federal charges of stealing online banking information
Sergey Vovnenko, who allegedly used aliases like "Darklife" and "Centurion," was charged in April in a six-count indictment that was unsealed last week. He had been living recently in Naples, Italy before his arrest this month. Federal prosecutors in Newark allege that Vovnenko and co-conspirators hacked into the computers of an unnamed global financial institution with offices in New Jersey. They allegedly stole user names and passwords for bank accounts and other online services from individual users, then used online forums to sell the information. They also allegedly used it to illegally access and withdraw money from bank accounts. The indictment didn't estimate how much money the co-conspirators stole. yahoo.com

Jackson, NJ: Jewelry store Distraction Team hits again; believed to be the 9th time
On October 17, 2015, Two men committed a distraction theft at a Zales Outlet store in Jackson, New Jersey. The same subjects have committed distraction thefts in Elizabethtown, KY; Westminster, MD; Concord, NC; Frederick, MD; Deer Park, NY; Edinburgh, IN; Arundel Mills, MD; Goodlettsville, TN; and Franklin, TN. The two men were able to get away with over $35,000 in merchandise.

Los Gatos, CA: Gehrkens Jewelers robbed by a man and woman, employee assaulted with a stun gun

Greenville, NC: Robinson Jewelers hit with a Grab and Run

Grand Folks, ND: Early morning Burglary reported at Kmart

Salt Lake, UT: Man accidently shoots himself twice in the pelvis, unclear if it was an Armed Robbery

Athens-Clarke, GA: Shoplifter assaults Bell's Supermarket employee

Boardman, OH: $1,800 shoplifting case investigated by Police

Salem, IL: Circle K Employee arrested for internal theft


Robberies and Burglaries
● Ace Hardware – McKinleyville, IA - Burglary
● CVS – Paoli, PA – Armed Robbery
● CVS – Monongalia Co, WV - Robbery
● CVS – Wilmington, NC – Armed Robbery
● Dairy Queen – Montague, NJ – Armed Robbery
● Dollar General – Pompano Beach, FL – Robbery
● Dollar General – Hutchinson, KS – Armed Robbery/ Arrested
● Dollar General – Shamokin Dam, PA – Armed Robbery
● Family Dollar – Bassett, VA – Armed Robbery
● Frontier Grocery – Post Falls, ID – Robbery
● Flying J – New Caney, TX – Armed Robbery/ Shoots fired
● Goodwill – Somerset, KY – Armed Robbery/ Suspect killed by Police
● Grocery Outlet – Oakhurst, CA – Burglary
● Kmart – Grand Folks, ND - Burglary
● One Stop – Orangeburg, SC - Armed Robbery/ Shot fired
● Rite Aid – Culpeper, VA – Armed Robbery/ Car Jacking
● Rotary Mart – Burlington, VT – Robbery
● Stott's Drug - Searcy, AR – Burglary
● Walgreens – Hastings, MI – Armed Robbery/ Arrested


Featured Job Listings
Sponsored by NuTech National
Feature Your Job Here For 30 Days -
70% Aren't On the Boards
VP of Sales/Client Relations
More details coming soon
Confidential - Retained Search
Nationwide
Gus Downing
VP AP & Global Facilities
lululemon athletica
Vancouver, BC, Canada
lululemon athletica
NEW TODAY Dir LP
A'GACI
San Antonio, TX
A'GACI
Dir Safety & LP
Harbor Freight Tools
Calabasas, CA
Harbor Freight Tools
Director of Safety & Security
Southern Wine & Spirits
Greenwood, IN
Southern Wine & Spirits
Director, LP
Save Mart Supermarkets
Modesto, CA
Save Mart Supermarkets
Dir AP
99 Cents Only Stores
Commerce, CA
99 Cents Only Stores
Reg Dir LP
Sears
Hoffman Estates, IL
Sears Holdings Corp
Dir LP
Pier 1 Imports
Fort Worth, TX
Pier 1 Imports
LP Dir
BevMo
Concord, CA
BevMo
Dir LP
Lane Bryant
Columbus, OH
Lane Bryant
Dir LP (Western Canada)
Walmart Canada
Calgary, CA
Walmart Canada
Dir LP
Cracker Barrel
Lebanon, TN
Cracker Barrel
Dir Safety AP Solutions
Walgreens
Deerfield, IL
Walgreens
Territory LP Dir.
Burlington Stores
Los Angeles, CA
Burlington Stores
Director of LP
Pacific Sunwear
Anaheim, CA
Pacific Sunwear
Market AP Specialist
REI
Seattle, WA
REI
Regional LP Mgr
Tillys
Bay Area, CA
Tillys
Loss Prevention Openings
Downing & Downing
Nationwide
Karl Glatt

Daily Job Alerts


Appearing One Day Only
View our Internet Jobs Archives here
LP Manager
Amazon
Miami, FL
Amazon
LP Manager
Amazon
Philadelphia, PA
Amazon
AP Sr Spec
Cabela's
Short Pump, VA
Cabela's
ETL Assets Protection
Target
Roanoke, VA
Target
ETL Assets Protection
Target
Manhattan Beach, CA
Target
LP Specialist
H-E-B
Houston, TX
H-E-B
LP Manager
Sportsman's Warehouse
Riverdale, UT
Sportsman's Warehouse
AP Manager
Home Depot
Bronx, NY
Home Depot
AP Manager
Home Depot
Los Angeles, CA
Home Depot
LP Manager
Fred Meyer
Portland, OR
Kroger
Dept Mgr LP & Safety
Lowe's
Lexington, KY
Lowe's
Dept Mgr LP & Safety
Lowe's
Elizabeth City, NC
Lowe's
Dept Mgr LP & Safety
Lowe's
Franklin, IN
Lowe's
LP Shrinkage Specialist
Nordstrom Rack
Arlington/Southlake, TX
Nordstrom
LP Manager Hrly
Kmart
Rapid City, SC
Sears Holdings Corp
LP Manager Hrly
Kmart
Kingman, AZ
Sears Holdings Corp
AP Manager
Sam's Club
Pleasantville, NJ
Wal-Mart
Area Mgr AP
All facilities
Hopkinsville, KY
Wal-Mart
AP Manager in Training
Walmart
East Windsor, NJ
Wal-Mart
AP Manager in Training
Walmart
Springville, UT
Wal-Mart
AP Manager in Training
Walmart
Ft Collins, CO
Wal-Mart
AP Manager in Training
Walmart
Fontana, CA
Wal-Mart
AP Manager in Training
Walmart
Quincy, IL
Wal-Mart


Home of the Industry's Original
On the Move

| | |
| --- | --- |
| | John Bishop, CFE was named Senior Director of Operations, Total Loss for Southeaster Grocers. |
| | Jeff Turner was named DC LP Manager for Sears Hometown & Outlet. |
| | Kim Schmidt, CFI was named Regional AP Manager for Regis Corp. |
| | Kirk Carter was named Regional Asset Protection Manager for Jo-Ann Fabric and Craft Store. |
| | Laura Wilt, CFI was named Area Asset Protection Leader for Big Lots Stores. |
| | Barry Hazelwood was named Asset Protection Investigator for Lord & Taylor. |
| | Carol Zielinski was named Asset & Profit Protection Analyst for Sears Holdings Corporation. |
Post Your New Job or Promotion!
See all the Industry Movement


Your Career
Sponsor this section of the Daily
Following Fear is the Only Roadmap for Discovering Your Purpose Fear is what drives us as humans and pushes us to make decisions, but the truth is that our love of being safe can cause us to miss out on taking chances that could lead us to success. Here's how you can

t

ake the plunge

Flip the Fear and Fuel Your Progress
We often think that successful and accomplished people have no fear, but they all worried or felt anxiety. Fear can range from feeling silly or being worried about making a huge mistake, but if you can use it in your favor, fear can lead you to greatness. Use fear to conquer fear

5 Ways to Control Ambiguity and Uncertainty
In this ever-changing world you can either learn how to scale the uncertainty that's coming your way or you can let it drive you nuts. Here are some tips to help you learn how to improvise and gain control of change. Get comfortable

7 Steps for Regaining Focus in a Hectic Workplace Concentration can seem an impossible feat especially when you have a full schedule, questions that need to be answered, and a team to inspire and lead. These seven strategies can help you slow down your mind and regain focus even on crazy days. Low gear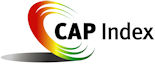 Tip of the Day
Sponsored by Vector Security
As decision makers for our companies, we all have a responsibility to our organizations and our teams to make the best possible informed decisions based on the facts, the cost, the ROI, and our due diligence. With the due diligence process being the only variable impacted by human opinion, therein lies the grey. Opinions can vary to the extremes with pitted rivalries being masked as confidential tidbits all the while being fueled by agendas on steroids, with even the most casual reference having intentions of deep meaning. All of us are relegated to our competitors' comments. Retailer or vendor, we all share that mutual circumstance. But at the end of the day, it's about rising above it and taking the high road, as difficult as that may be, and providing the most accurate information and knowledge that we can in order to help the industry.

Just a Thought,
Gus





Upcoming Events
---

Recruiting?
Get your job e-mailed to everyone... everyday
Post on our Featured Jobs Board!
Reach your target audience in 2015 every day!
Request our 2015 Media Kit
update account / change e-mail
unsubscribe FEEDBACK
www.downing-downing.com

Advertise With The D&D Daily




36615 Vine Street, Suite 103
Willoughby, OH 44094
440.942.0671
copyright 2009-2019
all rights reserved globally