The D&D Daily Mobile Edition
October 22,

2014



The LP Industry's #1 News Source - Informing, Educating and Instilling a sense of community


Spotlight on Leadership




Laser Focused - Relentlessly Delivering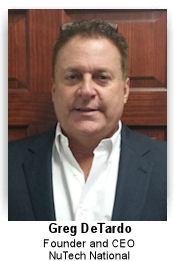 All successful organizations have common denominators that transcend their area of subject matter expertise and in effect make them successful, whether it's a retailer selling goods or a solution provider selling their equipment and services.

But the truly great ones are always defined by their leader, their team, and their unwavering commitment to their customer, their partner, the ones they serve. Those organizations are laser-focused on not just exceeding expectations, but on continually redefining their business models, their deliverables, and the actual industry they're in.

Such is the case at NuTech National, an organization that over the last 33 years has demonstrated how aggressively pursuing technology while developing a customer-facing culture has enabled their partners to 'experience more' for less. A simplistic phrase that at NuTech National actually reflects an entire team's culture and commitment to relentlessly delivering customized solutions; that exceed expectations, seamlessly fits within each individualized culture, and at the best possible price.

Starting over 30 years ago with helping an owner of 42 Pizza stores who had been repeatedly victimized, Greg DeTardo, NuTech's founder and CEO, who was in college at the time and a customer of the pizza shop, was bitten by the LP bug just like the rest of us. The sincere desire he had to help that small business operator and the gratification he felt when stopping those violent crimes fueled his young entrepreneurial spirit and gave him a mission that his team continues to carry to this day.

Grounded on building 'relationships' and not just customers and focused on their 'needs' and not just their expectations, Greg's entire team is genuinely focused on adding value to a retailer's overall Loss Prevention effort and providing proactive flexible solutions that utilize the most advanced technology available on the market.

This high-energy team built over the last 33 years and comprised of family members from multiple generations continues to reflect that youthful entrepreneurial spirit they were founded by. With being grounded in the ideals of the highest of ethical standards, professionalism and honesty, this group wants to make a difference and they want to make retail a safer place to work and shop.

Making such claims is easy to do, but that young college student who jumped up to help still lives today, and his pursuit of always trying to find that next best solution lives on as well. The difference now is, he's got a team that believes in the same principles.

Today, NuTech has become one of the largest alarm companies in the United States, and the largest dedicated to retail - through purely organic growth. With millions of dollars in revenue per month, this solution provider protects numerous brands throughout the country, servicing and monitoring tens of thousands of retail locations. With a reputable brand and a well-known name, NuTech continues to bring innovative, industry-leading technology to retailers at an affordable price.
Laser Focused - Relentlessly Delivering

For the Best Possible Price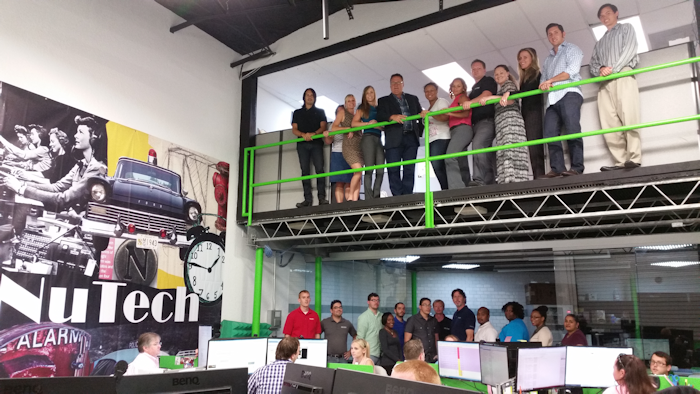 News Brief
Sponsored by WG Security Products, Inc.

Kevin Colman, VP Loss Prevention was promoted to Group Vice President Asset Protection for Macy's. Kevin began his career at Macy's in March 1994. Kevin held various asset protection field positions before being promoted to Regional SIU Director in February, 2004. He was promoted to VP Regional Security in May, 2005. Kevin assumed his current responsibility as Vice President Loss Prevention in April, 2009. Kevin will report to John Harper in his new assignment. Congratulations Kevin!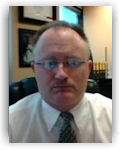 Walter Mulhall was named Director of Loss Prevention for Tacala Companies. Tacala Companies is the premier franchise operator of the famous restaurant, Taco Bell. Taco Bell currently has nearly 5,600 restaurants in the United States alone. Walter has over 29 years of experience in safety, corporate security, corporate investigations, loss prevention and risk management. Congratulations Walter!

Straight From the White House - The President's BuySecure Initiative: Protecting Americans from Credit Card Fraud and Identity Theft On Friday, President Obama signed a new Executive Order - the first part of the new BuySecure initiative - that takes critical steps to protect consumers' financial security and improve confidence in the marketplace. The Executive Order itself will help by assisting victims of identity theft, improving the government's payment security as a customer and a provider, and accelerating the transition to stronger security technologies and the development of next-generation payment security tools. In remarks at the Consumer Financial Protection Bureau (CFPB) announcing the new BuySecure initiative, the President highlighted some of the specific steps that his Administration and the private sector are taking to improve Americans' financial security — and called on Congress again to enact overdue cybersecurity legislation that will protect Americans, particularly by clarifying companies' obligations when sensitive data is breached. President Obama - "I want to thank all the business leaders who are choosing to protect their companies and their customers from the kind of hacking that we saw too many times this past year. I want to encourage every retailer, every bank, and every credit card company to join them in this effort." We are being joined in this effort for more secure credit and debit cards by a number of private-sector leaders: • Home Depot, Target, Walgreens, and Walmart will be rolling out secure Chip and PIN-compatible card terminals in all their stores — most by January 2015. • In February, American Express will start a new program to support small businesses upgrading their point-of-sale terminals to more secure standards. • Finally, Visa will launch a new program to educate consumers and merchants on chip and other secure technologies, sending experts to 20 cities in a national public service campaign. While these are all steps in the right direction, as the President noted, there will continue to be a need for ongoing partnership and dialogue within the industry — to bring modern security features to every American consumer, and to develop and promote next-generation mobile and other payment security features. That's why the White House is convening a Summit on Cybersecurity and Consumer Protection later this year. The Summit will bring together major stakeholders on consumer financial protection issues to discuss ways to further protect Americans and their financial data. whitehouse.gov
Gunman killed in Ottawa; 3 shootings confirmed - multiple shooters? - Shots fired inside Canada's Parliament building & at Rideau Center shopping mall A gunman has been killed in Ottawa after three separate shootings in the heart of the nation's capital forced Parliament Hill into lockdown and gripped the city with fear. Authorities confirmed shots had been fired inside Parliament, at the National War Memorial and near the Rideau Centre shopping mall. The Ottawa Hospital confirmed in a statement that it received three patients, two of which were in stable condition. It would not comment on the status of a soldier who had been shot at the National War Memorial, directing all inquiries about his condition to the Department of National Defence. Meanwhile, sources confirmed to CTV News that a gunman has been killed. Ottawa police will not confirm if the three shootings are the work of a lone gunman. Ottawa police Const. Marc Soucy said officers believe there may be more than one assailant. He said that police will be assuming that any other assailants are armed. MP Tony Clement tweeted that at least 30 shots were heard from inside the building, close to where the Conservatives and the Liberals hold their weekly caucus meetings. The RCMP is advising people to stay away from the area, and people in downtown Ottawa are being told to stay away from windows and off of roofs. The shooting comes two days after a man attacked two Canadian soldiers in St-Jean-sur-Richelieu, Que. One of those soldiers died from his injuries. The suspect was shot and killed by police. Editors Note: The Daily reported last week that Canadian law enforcement had reported they had received information about an ISIS threat at an unnamed Mall. ctvnews.ca
"Act of Terrorism" Tuesday at Canadian strip mall in Quebec & Active Shooter inside Canada's Parliament ongoing A hit-and-run car crash that killed one soldier and injured another this week was a terrorist attack, Canadian politicians, police and military commanders all suggested Tuesday, saying it had resulted from another Canadian's turn to radical Islam. But little had emerged about why the man driving the car, Martin Rouleau-Couture, became radicalized last year or ran over the two soldiers at a strip mall in Saint-Jean-sur-Richelieu, Quebec, on Monday. The attack, which ended with the police fatally shooting Mr. Rouleau, as he was known, came at a time when Prime Minister Stephen Harper, like most of his Western counterparts, has been vigorously denouncing the Islamic State movement and warning of possible domestic terrorist attacks. Then today multiple shots were fired within Parliament here on Wednesday morning, and police officers rushed to secure the building and move occupants to safety. It was not immediately clear who did the shooting, but at least one body, possibly a soldier, was seen slumped at the National War Memorial nearby. The Ottawa police spokesman said the situation was active and officers were on the site. A spokeswoman with the Sureté du Quebec, the provincial police force, said it was "too soon to say" whether the Ottawa shooting was in any way related to an incident Monday in Saint-Jean-sur-Richelieu where a "radicalized" Canadian struck the two soldiers. Canadian security officials have warned of increased threats since Ottawa said this month it would contribute six Canadian warplanes to join the U.S.-led fight against Islamic State. nytimes.com ctvnews.ca
Expect a Fraud Surge During EMV Rollout - PCI's Bob Russo: 'Get Prepared, For Fraud Is Coming' As EMV payment cards get widely introduced in the United States, credit card fraud will significantly rise in the short term, the PCI Council's Bob Russo said in his keynote address at the ISMG Fraud Summit New York on Oct. 21. During the slow rollout of EMV cards as a replacement for magnetic stripe cards in the United States, Russo says, hackers, seeing a window of opportunity shrinking, will increase their attacks on point-of-sale and other systems to exploit weaknesses in mag-stripe technology. "These hackers [will] take advantage of, at least in the face-to-face environment, getting this credit card data," said Russo, who's retiring as the PCI Council general manager at years' end. "As we saw in other, mature EMV markets, typically the fraud is going to go up before EMV becomes embedded here in the United States. "So, get prepared, for fraud is coming, and it's coming very, very strongly." govinfosecurity.com

PCI compliance under scrutiny following Big Data breaches In the wake of numerous high-profile data breaches, some security experts question the effectiveness of PCI compliance. Should PCI standards do more than set a baseline for security -- and should they be given teeth for when companies don't comply? In theory, PCI is good for retailers. Security is expensive, but PCI sets a minimum standard that everyone must adhere to, discouraging competitors from cutting corners to maximize profits. PCI standards provide a strong baseline protection and should be part of any risk-based and layered approach to security," Orfei says, adding that version 3.0 of the PCI Data Security Standard addresses "how to make security 'business as usual,' what to consider when working with third parties and how to use layers of defense to protect against malware." csoonline.com

The National Business Crime Solution (NBCS) in the UK impacting retail crime The National Business Crime Solution (NBCS), a not-for-profit initiative which provides businesses with access to a collaborative partnership that spans the public and private sectors and law enforcement agencies, has revealed how it has helped to cut crimes costing 650,000 pounds a month, which equates to over 8 million pounds ($12.8M U.S.) a year*. Supported by the Association of Chief Police Officers (ACPO), the NBCS provides a central repository where business crime data is submitted, shared and analysed to determine key threats, linked crime series and national targets' to be investigated. retailfraud.com

Five Below - Fastest growing teen retailer in U.S. - Just filled their 1st LP Directorship Five Below, a teen fashion chain where everything costs less than $5, is growing rapidly. It has 366 locations, up from just 82 in 2008. Sales were $535 million last year. Five Below focuses on quick imitations of popular teen trends, such as the Rainbow Loom craze last year. "Our goal is not to be first to identify a trend — we have the ability to be a very fast second." The average store is 7,500 square feet, about the size of a Gap store. Editors note: They just filled their first LP Directorship with Gregg Smith this month and will certainly be building an LP program very quickly. businessinsider.com

Apple to cloak retail store financials next year - Stop reporting retail sales separately - Don't let competitors know

Alco Stores selects liquidator for it's 198 stores in 23 states - mid-Nov. auction

Santa Ana Police, OC Fire Conduct Active Shooter Drill this morning at Westfield MainPlace Mall
Which Big Retailer Hasn't Reported a Major Breach -- Yet? Here are the 10 biggest U.S. retailers and the ones that have reported major breaches (in blue). Of course, this list could all change tomorrow. bloomberg.com

1. Wal-Mart Stores
2. CVS Health
3. Costco Wholesale
4. Kroger
5. Amazon.com
6. Home Depot (56 million payment cards affected)
7. Walgreen
8. Target (data for about 40 million debit and credit cards may have been affected)
9. Lowe's
10. Best Buy

Quarterly Same Store Sales Results
Lumber Liquidators Q3 net sales down 4.9% with total net sales up 4.6%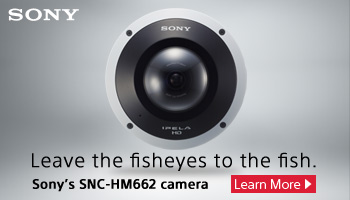 All the news - One place - One Source - One Time
The D&D Daily respects your time
& doesn't filter retail's reality
Report Your News!
(content subject to approval)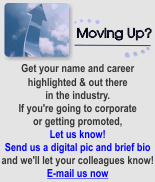 Loss Prevention News Network

"It's a Mutual Investment"

Leadership & Development Series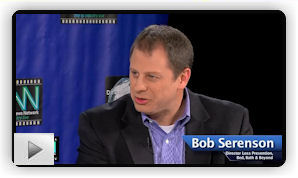 Bob Serenson, Director of Loss Prevention, Logistics and Innovation for Bed Bath & Beyond, discusses the relationship between your career (your progress) and your employer (the retailer) - and the fact that the relationship between the two is a "mutual investment" on both your parts. A 20-plus-year veteran of the industry, Bob has successfully led LP teams and programs at a number of retailers. Here, he talks about the basic core beliefs and philosophy that have helped him be successful over the years.

Filmed at the D&D Daily's 2014 "Live in NYC" Broadcast Event.

To view other episodes in our Leadership & Development Series, click here.





Joan Manson

Sponsored By:


Bass Security





Sponsored By:



Keith White & Michael Nelson

Sponsored By:


Dan Faketty and Professor Bob Hanson

Sponsored By:


The NRF's LP Legislative Committee, a National Update





Jeff Fulmer & Jon Gold


Sponsored By:


Preparing - Training - Responding to the Active Shooter





Rich Mellor


Sponsored By:

Cyber Security's Increasing Impact on Retail & the Role of Loss Prevention

Tom Litchford
Sponsored By:

Stan Welch, VP of LP, JCPenney



Sponsored By:



In case you missed it ...
Click here to view all the episodes from
"Live in Ft. Lauderdale at the NRF LP Show."

Solution Providers, have a video or commercial you want to publish? Contact us.



e-commerce

Sponsored by The Zellman Group
American Eagle Outfitters says beacons are driving better sales
On the heels of its acquisition by South Korea-based mobile and commerce firm SK planet, shopkick reports that it has driven more than $1 billion in revenue for its partner retailers since its launch in 2010, more than half of it within the past 12 months. This year, shopBeacon, its end-to-end, iBeacon-compatible technology, joined its ultrasound presence technology as a means through which offline retailers can engage directly with shoppers. According to the company, there are more than 7,500 shopBeacon devices live across 3,000 stores. Among those stores, shopkick inaugural partner American Eagle Outfitters has installed shopBeacon technology at more than 100 locations and has tested its impact on shopper behavior over the past months.
retailcustomerexperience.com
UK: New payment security guidelines to apply to online retail from August 2015
The European Banking Authority (EBA) said its proposed new internet payment security guidelines (33-page / 321KB PDF) "are expected to contribute to fighting payment fraud and enhancing consumer trust in internet payments". National regulators are expected to apply the new guidelines by "incorporating them into their supervisory practices as appropriate", the EBA said. Regulators are not bound into overseeing compliance with the guidelines but they would have to justify to the EBA any decision not to apply them. Under the draft guidelines, PSPs that outsource "functions related to the security of the internet payment services" would have to ensure that their suppliers are contractually obliged to adhere to the EBA's guidelines. Online retailers would be required to "implement security measures in their IT infrastructure" that correspond to some of the rules contained in the EBA guidance where they store, process or transmit sensitive payment data.
out-law.com
"Fraud is not a person - it is a dynamic grouping of statistics that deviate from the norm."
Stuart B. Levine, CFI, CFCI
CEO, The Zellman Group & Zellman Fraudnet


ORC News
Sponsored by Security Resources
Portland, TN., store owner busted for identity theft The owner of Woodland Furniture stores in White House and Portland is charged with falsifying credit card applications of past customers to receive payment for bogus sales. Brian Lewis, 40, of Portland, has been charged with 13 counts of identity theft, eight counts of forgery and one count of theft over $10,000, according to the Tennessee Bureau of Investigation. tennessean.com

Thief steals 160,000 diapers from Dallas charity that helps homeless children A Dallas charity that helps homeless children is still smarting two weeks after a thief stole 160,000 diapers from its storage facility. "We have our 25th anniversary Thursday, and then we had this happen," said Jeanne Reyer, executive director for Captain Hope's Kids. The theft, first reported by Fox 4 News, happened Oct. 8 or 9. Surveillance video caught a man in red shorts making off with a load of diapers at the warehouse in North Dallas. The stolen diapers were worth more than $34,000. Dallas police are still reviewing the footage and no arrest has been made. Reyer was not sure if the charity's insurance would cover the stolen merchandise, but a few others have come to their rescue. "We have had quite a few people that are contacting us," she said. "Kimberly-Clark will replace all the diapers. And Emmitt Smith Realty Partners and the Pat and Emmitt Smith Charities are on their way over with diapers." Captain Hope's Kids distributes more than 16,000 diapers a week and works with 44,000 children a year across North Texas. dallasnews.com
$30,000 in Cigarettes, Cigars and Chew Stolen in Missoula, MT Missoula County authorities are searching for tens of thousands of dollars in tobacco products after a reported theft of two pallets from North Park Transportation near the Wye on Monday, October 20. "When showed up to work there was a back door, a north-west door, that was open to one of their shipping platforms," said Missoula County Sheriff's Department Spokeswoman Paige Pavalone. "When they went inside they discovered that two large pallets that were shrink-wrapped were cut open, and there were $30,000 of tobacco merchandise stolen form the building." A variety of products were taken including cigarettes, chewing tobacco and even cigars. newstalkkgvo.com

Teens Shoplifted At Walmart As Part Of Gang Initiation; Volusia County, FL Sheriff's Department investigates 16-year-old girl and her 13-year-old sister were caught in a shoplifting incident Monday night that deputies believe was part of a gang initiation process. Charges are pending at this time against the 16-year-old girl after she and her younger sister were found trying to take around $147 in items from the Walmart. When questioned by deputies afterwards, neither girl would talk at first about what happened, but the older girl did admit to owning a handwritten journal that deputies found on her which had a list of items similar to what the girls tried to steal, per the report. VCSO says the deputy asked the older girl if this was a "dare list" made up by friends at her school and she indicated that it was. A "dare list" is usually made up of items that have to be stolen before one can join a gang. newsdaytonabeach.com

Knife-wielding men steal baby formula from Ultra Foods in Downers Grove, IL Downers Grove police are investigating the theft of 30 cans of baby formula from Ultra Foods by two men who brandished a knife at employees who tried to stop them from fleeing. One suspect pulled a knife on the manager, then went back into the store and slashed at employees but no one was injured. One man threw several cans of baby formula, striking an employee, before driving away. The formula was valued at nearly $750. chicagotribune.com

Retail theft suspects sought in York County
A couple is sought after police say they stole from a Home Goods store in Manchester Township. The suspects entered the store located at 351 Loucks Road on October 12. After shopping throughout the store, the black male suspect attempted to purchase a $500.00 gift card with three separate credit cards. All of the cards were denied and the purchase wasn't completed. While the black male was distracting the clerk, the black female walked out of the store with a cart full of items. The cart and items were recovered stashed in the bushes of a nearby business. fox43.com

Last of the Grand Rapids, MI Felony Lane Gang operation pleads guilty
Do you have an ORC case to share?
Share your ORC news and help the industry grow


Retail Crime News

Sponsored by NuTech National
Armored car heists increasing after quiet spell in Houston With five armored car heists this year Houston is seeing an increase after a quiet spell from 2013 when Houston led the nation with 11. That year some armored car companies even put a second car with armed guards following the vehicle. A specific robbery crew was busted in late 2013 that was credited with a number of the heists and then things quieted down until recently. chron.com

Smash & Grab Burglary Crew Hitting Stores in Southern Calif. - Electronics smash-and-grab estimated at up to $100,000 in Garden Grove, Calif. Here's the video Three thieves broke into a southern California store Tuesday morning and grabbed tens of thousands of dollars in electronics. Police are looking for the three suspects who are seen on surveillance video smashing through the glass and using a bolt cutter to break into a cell phone store near Los Angeles. Among the items stolen were about 100 unlocked iPhone 6 and iPhone 6 Plus phones, as well as between 10- and 20 iPads. Police estimate their value to be between $50,000 and $100,000. Investigators believe the group may be connected to other similar burglaries in the area. kxan.com
Police release video of 8 smash and grab burglaries in Sandy Springs, Ga. It has been more than a week since two men burglarized eight businesses on Roswell Road in Sandy Springs. They smashed their way into each business through the front door. On Tuesday Sandy Springs Police released surveillance video from two of the burglaries, in hopes of finding out who did it. 11alive.com

Thieves using aluminum foil to block credit card warnings in Nashville, Tenn. Surveillance video from a convenience store in Gallatin shows a man climbing onto the air conditioner and scale a conduit to get on top of the building Sunday around 8 a.m. A female suspect entered the store to buy a carton of cigarettes. The cash register would normally display a warning that someone is trying to use a fraudulent or stolen credit card. The suspects don't want the clerk to see a message that the transaction is declined, so they wrap the sending and receiving mechanism on the satellite dish with aluminum foil. It blocks the signal so it won't show that the card is rejected," Storment said. The FBI has warned merchants that criminals are using this method successfully to buy gift cards, electronics and other high-value items. The suspects in Sunday's attempted robbery didn't get away with it. The same store had been hit in September and had since upgraded their software. We've had three attempts here in Gallatin this past weekend," Storment said. "One of them was successful, where they got over $250 worth of cigarettes and $10 worth of gas." wsmv.com
Cops on patrol bust huge ID theft ring at TD bank in NYC Sergeant Christopher Dixon and Officers Joseph Lavelle were making their usual rounds in the 62nd Precinct when they saw two men fidgeting with an ATM machine at TD Bank. What would have been a minor criminal mischief charge turned into a huge bust with hundreds of phony banking cards and identity theft technology seized. Seeing two male suspects working on an ATM at 1:30 a.m. the officers searched them and found three counterfeit credit cards. The suspects spilled the beans, telling cops they were removing parts of the machine to ship them to China to be duplicated with skimmer devices attached. A search of one home produced an arsenal of ID theft and bank fraud equipment with hundreds of credit cards, ID's, computers, laptops, printers, and more. bensonhurstbean.com

Former Hardee's employee in Geneseo, NY admits theft, to repay $12,136 A former Hardee's employee entered a guilty plea to Class 3 felony theft in Henry County Circuit Court Tuesday. Lori M. Waddell, 43, faced two Class 2 felony charges filed Jan. 28, 2014 for removing currency from her place of work between Dec. 30, 2013 and Jan. 8, 2014. According to a factual basis given at the plea by Assistant State's Attorney Brian Kerr, Ms. Waddell had access to the deposits at the Hardee's, which were not being made in a timely manner. He said Hardee's director of operations had said Ms. Waddell stated she'd forgotten the key to the safe and would go home and get it, whereupon Detective Sean Johnson of the Geneseo police department was called and Ms. Waddell began to cry. Hardee's management determined the restaurant was missing revenue from its newer deposits that was being used to bankroll older deposits. qconline.com

Former Safeway Supervisor gets 60-day sentence for scamming customer A former supervisor at the 15th Avenue Safeway who bilked a 96-year-old Longview woman out of $5,000 was sentenced to 60 days in jail Monday but escaped a longer sentence sought by prosecutors. John O'Malley Jr., 36, pleaded guilty to one count of second-degree theft and was ordered to pay $7,100 restitution. O'Malley called his acts a "terrible mistake." Safeway has refunded the $5,000 to the Longview woman and cooperated in the investigation. Police arrested O'Malley in August after an investigation found he put his cash register in training mode, pretended to sell the woman 10 prepaid "Reloadit" cards and took her $5,000. The woman was buying the cards to pay scammers who had called and said her niece was under arrest and demanded $5,000 for her release. Ironically, O'Malley's attempt at defrauding the victim may have saved her from losing money to the scammers. The cards O'Malley gave the victim didn't work, and she eventually spoke to another Safeway manager, who determined O'Malley had never processed her transaction. tdn.com

Big-rig with 44,000 pounds of Miller High Life Beer stolen from a truck stop in Orlando, FL The victim's truck and at least one other were swiped Monday from a truck stop on South Orange Blossom Trail. Van Thomas was trying to live the American dream. After years as a trucker, he bought a semi three weeks ago and started a company of his own. Thomas was traveling from Texas to Pompano Beach and was on his last stop before a delivery in Orlando when his entire truck and alcohol cargo was stolen. Inside the truck was 44,000 pounds of Miller High Life, which comes out to about 9,700 four-packs. It's not the first time a semi has been stolen in Florida. About 180,000 eggs were stolen earlier this year in Fort Myers. A truck with Hershey chocolate was also stolen in December in Volusia County, and a truck with Slimfast was swiped near downtown Orlando. ajc.com

Beverly, MA shoplifter went for Police Officer's gun When Officer Richard Ganey confronted a suspect in a shoplifting incident at Stop & Shop, police say a struggle ensued and the suspect tried to grab the officer's gun. Ganey suffered minor injuries to his hand and face during the fight, but backup soon arrived and the man was taken into custody. Robert A. Wilson, 34, was arrested on charges of shoplifting by asportation, assault with a dangerous weapon (a knife), assault and battery on a police officer, resisting arrest and attempting to disarm a police officer. salemnews.com

DNA leads Police to suspect in $100K jewelry theft in Atlanta from 2005 On July 29, 2005, two men broke the glass display case of a Cumberland Mall store and helped themselves to more than $100,000 worth of jewelry. The only thing left behind was blood after one of the men apparently cut himself on the glass. But that blood was enough to identify a suspect more than nine years later, thanks to DNA. An Atlanta man, Antevise Deon Brown, has been charged with felony theft by taking in the case. He's accused of stealing numerous items from Crown Jewelers. In March 2006, the GBI Crime Lab determined the DNA sample matched a sample from a 2003 case in Clayton County. But at the time, investigators had not identified the suspect. Brown was arrested in July in an unrelated case. And this time, the GBI confirmed Brown's recent DNA sample matched the blood sample from the 2005 theft. ajc.com

Woman charged in check fraud at Target in West Nyack, NY A 36-year-old Connecticut woman got caught the second time she allegedly used a forged driver's license and bank checks to buy merchandise at Target, police said. Callie Trice is accused of making two purchases for $150 of electronic equipment and gift cards at 8:15 p.m. Sunday, Clarkstown police said. The first cashier became suspicious of Trice's purchase with a banker's check and driver's license as proof of identity and notified store security, said Clarkstown Police Officer Peter Walker. During her second purchase - at a different cash register - Target fraud prevention security swooped in. The police officers found Trice had three forged out-of-state driver's licenses and numerous forged bank checks with her, Walker said. lohud.com

One captured after robbery at Family Dollar store in Tampa; school temporarily locked-down Police captured one suspect and were searching for another after an armed robbery Tuesday morning at a Family Dollar store in Seminole Heights. Authorities said they arrived at the scene, at 5100 N Florida Ave., and quickly arrested one man. As a precaution, nearby Hillsborough High School and Memorial Middle School were briefly placed on lockdown, according to Tampa police. tampabay.com

Tractor-trailer with $80,000 worth of Vizio TV's and Vizio sound bars stolen at Union Twp., PA., Love's truck stop Monday

Taco Bell employee in Nashville, TN accused of breaking into store, stealing money

Dallas officer fires shots at American Dollar Store burglary suspect

Kay Jewelers in the St. Louis Galleria, St. Louis, MO hit with a Grab and Run of a pair of Diamond Earrings valued at $3,899

Fred Meyer Jewelers in Mishawaka, Indiana the victim of Grab and Run of a sapphire and diamond engagement ring valued at $ 2,775

Robberies and Burglaries
● City Sound - Bridgeport, CT - Burglary
● Coalfield Market - Berlin, PA - Armed Robbery - suspect sprayed w/ Raid
● CVS - Jefferson Co, MD - Armed Robbery
● Dollar General - Pensacola, FL - Armed Robbery - sentenced to 10 years
● Family Dollar - Lubbock, TX - Theft
● Home Depot - Annapolis, MD - Armed Robbery - man sentenced to 18 months
● Medicine Shoppe - Manchester, CT - Burglary - suspect hit store 3 times
● Old Town Market - Portsmouth, VA - Armed Robbery - shot fired, no injuries
● Shaw's Market - Greenfield, MA - Burglary
● Sunoco - Fredericksburg, VA - Armed Robbery
● Tobacco Junction - Lowell, MA - Burglary - 3rd hit for store
● Turkey Hill - Lower Paxton, Pa - Armed Robbery


Featured Job Listings
Sponsored by Cam Connections
Feature Your Job Here For 30 Days -
70% Aren't On the Boards
Group VP of LP
Retained Search
New York, NY
Gus Downing
Sr. Director, Field LP
Ross Stores
Dublin, CA
Ross Stores
Director of LP
The Children's Place
Secaucus, NJ
The Children's Place
Director of LP
Restoration Hardware
Corte Madera
Restoration Hardware
National Account Executive
Checkview
Northeast Region
Checkview
National Account Executive
Checkview
United States
Checkview
ORC Investigations Mgr
The Home Depot
Atlanta, GA
The Home Depot
Regional Director, AP
Rite Aid
NY Metro, NY
Rite Aid
Director, Pharmacy LP
Rite Aid
Camp Hill, PA
Rite Aid
Corporate Investigator
Confidential
San Francisco Bay, CA
Confidential
DC LP Manager
Brookstone
Mexico, MO
Brookstone
National Account Manager
Vector Security, Inc
TBD
Vector Security, Inc
LP Agent
JONS Markets
Los Angeles, CA
JONS Markets
Bilingual AP Specialist
Bi-Lo Holdings
Miami, FL
Bi-Lo Holdings
AP Associate
Ralph Lauren
Orlando, FL
Ralph Lauren
LP Investigator
Lamps Plus
Chatsworth, CA
Lamps Plus
LP Investigator
Tom Thumb
Dallas, TX
Safeway
National Account Mgr
Confidential
Northeast
Downing & Downing

Limited Time Only - Post Your Multi-Unit LP jobs for FREE - Learn More Here

Daily Job Alerts


Sponsored by Cam Connections
Appearing One Day Only
View our Internet Jobs Archives here
Regional LP Manager
AutoZone
Salt Lake City, UT
AutoZone
AP Manager
BJs Wholesale Club
Stoneham, MA
BJs Wholesale Club
Store AP Manager
Home Depot
Houston, TX
Home Depot
Dist LP Manager
Kohl's
Baltimore, MD
Kohl's
LP Supervisor
JC Penney
Peru, IL
JC Penney
Dept Mgr LP & Safety
Lowe's
Sanford, FL
Lowe's
LP Manager Hrly
Kmart
Columbia, PA
Sears Holdings Corp
LP Manager Hrly
Kmart
Wilmington, DE
Sears Holdings Corp
LP Manager Hrly
Kmart
Mill Hall, PA
Sears Holdings Corp
AP Manager in Training
Walmart
Waverly, TN
Wal-Mart
AP Manager
Sam's Club
Freehold, NJ
Wal-Mart
AP Manager
Sam's Club
Sugar Land, TX
Wal-Mart
AP Manager in Training
Walmart
Clinton, NC
Wal-Mart
AP Manager in Training
Walmart
Central City, KY
Wal-Mart
AP Manager in Training
Walmart
Evansville, IN
Wal-Mart
AP Manager in Training
Walmart
Indianapolis, IN
Wal-Mart
AP Manager in Training
Walmart
Canton, OH
Wal-Mart
AP Team Leader
Target
Hackettstown, NJ
Target
AP Team Leader
Target
Holland, OH
Target


Home of the Industry's Original
On the Move

Kevin Colman was promoted to Group Vice President Asset Protection for Macy's.
Walter Mulhall was named Director of Loss Prevention for Tacala Companies.
Paige Thompson was named District Loss Prevention Manager for BCBG Max Azria Group.
Israel Herrera was named Area Loss Prevention Manager for TJX Companies.
Mike Matz was named Divisional Loss Prevention Manager for The Great Atlantic & Pacific Tea Company.
Post Your New Job or Promotion!
See all the Industry Movement

Your Career
Sponsor this section of the Daily
6 Small Changes to Your Morning Routine will Transform Your Entire Day The first few minutes of your morning are the most important of your day and can set the tone for positivity and productivity. Waking up to a blaring alarm clock could start your morning off negatively, but that's only half the battle. Here are a few tips to start your morning off the right way. No coffee

These 10 Surefire Tips will Help You Avoid Burnout Burnout will probably affect you at some point in your career. It may show up as exhaustion, annoyance or lack of focus but it can be fixed. Use these tips to help keep burnout at bay. Daily ritual

5 Ways to Jump-start a Sluggish Morning Some mornings it can be really tough to get going. Maybe you are exhausted from working too hard or maybe you had a long night. Whatever the case is, you need to find a way to get yourself going at full speed this morning. Here are a few ideas other than resorting to coffee or breaking a sweat. Dance it out

15 Ways You're Wasting Time and Don't Even Know It Taking breaks can be great to give your body and brain a chance to refresh, but the problem in wasting time is when you do so without even realizing it. Stop doing these 15 things. Junk Food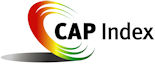 Tip of the Day
Sponsored by Vector Security
It's All About Relationships

We've all heard this phrase so many times from so many people that when we hear it now we're almost deaf to it. It's part of every speech, every presentation, every store walk, and every review. And while it is indeed probably the single most important driving element for every retail executive and solution provider it's also the most glossed over, least defined, and under appreciated phrase out there. For Loss Prevention it's the key to success, whether you're a retail executive or solution provider. Relationships are the fuel for your vehicle and nothing moves forward without them. Because we're all trying to influence people and organizations to do things that quite frankly, either they don't really want to, or have to, or have time to do, or they have so many others telling them "ours is better" or "do it this way" that at the end of the day the only thing separating you is the relationship you have with that person. Which takes us right back to "It's All About Relationships."

Defining it is easy but explaining it to the point of actually developing them is almost impossible. Because it's delivery is steered by our own personalities, our own strengths and weaknesses, and our own need to be viewed as experts who's advice, guidance, or products are exactly what they should follow or buy. Therein lies the conundrum. How do you build strong healthy relationships that allow you to sway, convince, and get people to change their behavior or actions with so many competing distractions and in a real-time world where no one really has any time at all.

The answer's in the definition. Relationship - connection; a being related, kinship. Those few short words taken literally and seriously sets the goal for every interaction between people and gives depth to it's objective. If we can reach a kinship with each person we work with that puts the needs of that other person above the needs of ourselves while reaching the goals of our organization then we can build relationships that can make a difference. It all depends on how much you're willing to give to it. How sacred you're willing to hold it. And how trustworthy you're willing to be. Because at the end of the day that's what its all about. Can they trust you, how committed are you and do you really care about them. The words are easy. The true intention is always seen. That's why the tortoise always wins. It's all about 'kinship'.

Just a Thought,
Gus Downing






Upcoming Events

Northeast Regional Conference on LP
October 28, 2014
Monroe Twp, NJ
---
Recruiting?
Get your job e-mailed to everyone... everyday
Post on our Featured Jobs Board!
Reach your target audience in 2014 every day!
Request our 2014 Media Kit
update account / change e-mail
unsubscribe FEEDBACK
www.downing-downing.com

Advertise With The D&D Daily




36615 Vine Street, Suite 103
Willoughby, OH 44094
440.942.0671
copyright 2009-2019
all rights reserved globally