The D&D Daily Mobile Edition
October 22,

2015



The LP Industry's #1 News Source - Informing, Educating and Instilling a sense of community



Moving Up
Sponsored by Stanley Security
See all "Moving Ups" Here
Schneider Electric Appoints Herve Fages as Managing Director for MultiSight Company Schneider Electric announced today the appointment of Herve Fages as Managing Director for MultiSight - an innovative VSaaS offering designed for companies with mulitiple facilities (eg. Retail, Banking, etc.). "The opportunity to launch video surveillance as a service is a unique and exciting challenge," explains Fages. "MultiSight has the look and agility of a highly innovative start-up, with the incredible backing of Schneider Electric - a multi-billion-Euro company." With nearly 20 years experience in the security industry, having led the Pelco Video Line of Business in addition to his leadership roles in Sales, Marketing and Product Management, Fages is uniquely positioned to bring his sales and marketing expertise to focus on a unique offer that is well positioned to change how businesses deploy and use video in their day-to-day operations.

News Brief
Sponsored by WG Security Products, Inc.

National Cargo Theft Summit: Collaboration is Key

Some 230 representatives of law enforcement, the insurance industry and transportation companies attended the annual Cargo Theft Summit held in Memphis Oct. 20-21.

The National Insurance Crime Bureau (NICB) sponsors the event to provide the latest information on trends in cargo theft and to encourage joint efforts to combat the problem.

NICB President and CEO Joe Wehrle told the group that tremendous strides have been made in the past year to get states to correctly identify and track cargo theft as a separate crime which gives law enforcement the ability to work with partners across state lines. Limited sharing of information and lack of accurate records on cargo theft have been obstacles to fighting organized theft rings that work across the country.

Law enforcement representatives provided numerous examples of successful cases where rings have been identified and broken up. However some cargo theft task forces have been disbanded or seen funding reduced due to budget issues at the federal, state and local levels.

Recent reports show that food and beverages are some of the most frequently targeted cargo loads because the can be easily sold on the black market or online. Electronics also remain popular for cargo thieves in the U.S.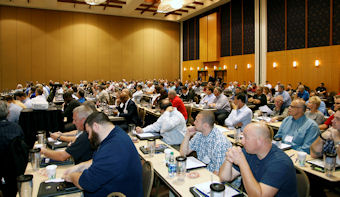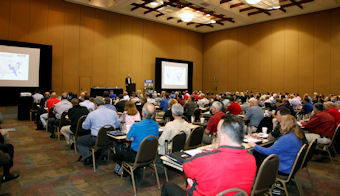 Attendees were provided information on the latest trends to help combat cargo theft.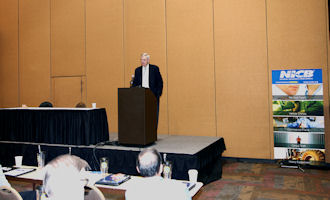 NICB President and CEO, Joe Wehrle, talks about the strides that have been made in battling cargo theft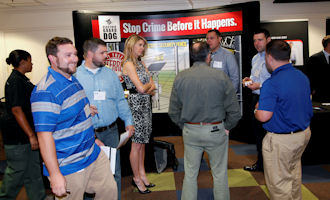 Electric Guard Dog, one of the vendors at conference

Diplomacy: Persuasion, Trust & Values
Gen. Colin Powell to keynote Retail's BIG Show
Drawing on his years of service at the highest levels of international affairs, former US Secretary of State and Joint Chiefs of Staff Chairman Colin Powell will describe the delicate process of forging alliances and promoting the ideals of democracy and peace around the world in a keynote presentation at Retail's BIG Show. The conference will be held Jan. 17-20 in New York City. nrf.com

Why the Police Want Prison Reform
In a news conference on Wednesday, officials who have spent their careers fighting crime stood up to say that too often, the aggressive approach has only made matters worse.

The group is focusing on three broad areas of reform, all of which have been successful in cities and states around the country. First, more alternatives to arrest and prosecution, which would reduce the number of people entering prison in the first place. This is particularly important for substance abusers and the mentally ill, who make up disproportionate numbers of those behind bars. Second, the reduction or elimination of overly severe sentencing laws, which have been shown to have little or no impact on future crime. Third, the rebuilding of relations with local communities, especially those of color, where the trust between residents and the police has completely broken down.

It remains to be seen, for example, how the group will square its push for fewer arrests with aggressive policing philosophies like the deeply problematic "broken windows" approach, which was pioneered by New York's police commissioner, William Bratton, a member of the new group.

More than anyone else, the police understand what violent crime looks like. They risk their lives every day. If they can stand up and say that America needs to change fundamentally the way it handles crime and punishment, everyone should be listening. nytimes.com

New leadership brings new approach to CSAA education - This year's meeting drew the highest attendance since 2007
At its first annual meeting with new leaders Jay Hauhn and Pam Petrow, the CSAA agenda included educational topics that directly affect central station business operations and products, such as the Affordable Care Act. CSAA executive director Hauhn told Security Systems News that he and Petrow "saw this meeting as a bellwether event for the association, where we were going to present a vision for where we hoped to take the association."

Hauhn said he and Petrow wanted the educational program to address issues that "have a real, meaningful impact on our members' businesses." CSAA will focus more on government relations, he said. It plans to stress the importance of standards within the industry and work closely with SIA and ESA on government initiatives. At the meeting, an educational session about the future of the central station looked at changing cellular communications-like the 2G sunset, the ASAP to PSAP program and the Internet of Things. securitysystemsnews.com

Auto Repair Co. Must Pay Worker Harassed With 'Taliban' Slurs
An Illinois federal judge on Monday signed off on a consent decree settling allegations by the Equal Employment Opportunity Commission that a National Tire and Battery employee was subjected to disparaging remarks about his religion and national origin.

NTW LLC agreed to pay $22,500 to Shadi Taweil following claims that it violated Title VII of the Civil Rights Act of 1964 by subjecting the mechanic to harassment because of his Islamic religion and because his national origin is Arab and Palestinian, according to the decree approved by U.S. District Judge John Z. Lee.

Taweil claimed that from January 2009 through February 2010, managers and co-workers referred to him as "Al Qaeda," "bin Laden," "Taliban" and "terrorist" and suggested he was making bombs, according to the EEOC's June complaint. Taweil claimed that he complained to supervisors, some of whom had been present during the alleged incidents, but that NTW did not correct the situation, according to the complaint.

"When employers learn of harassment, the law requires that they take prompt and effective action to stop it," John C. Hendrickson, an EEOC regional attorney, said in a statement. "Unfortunately, that did not happen here." law360.com

Proposed legislation would limit ADA-related 'drive-by' lawsuits
The International Council of Shopping Centers is among the groups endorsing proposed legislation that seeks to limit what it called an "unintended consequence" of the Americans with Disabilities Act. The legislation addresses the practice by certain attorneys of filing "drive-by" lawsuits with the primary objective being a monetary judgement, not a "fix" to a barrier to access, according to the ICSC. chainstoreage.com

Wal-Mart Settles With Women In Fla. Gender Bias Suit
Wal-Mart has settled a regional gender discrimination suit filed against it by women in a Florida federal court, resolving claims lodged after the U.S. Supreme Court's landmark Dukes decision disbanded a nationwide class. Love's suit, filed in October 2012, is one of a handful of pared down, regional sex bias cases against Wal-Mart in federal court stemming from the U.S. Supreme Court's landmark Wal-Mart v. Dukes ruling, which in 2011 raised the bar for bringing classwide claims and forced plaintiffs to narrow their class definitions. law360.com

What U.S. Grocers have to look forward to - Here comes Lidl & Aldi
Aldi and Lidl Pick Up Pace as U.K Supermarket Price Wars Deepen
Discounters Aldi and Lidl stepped up their march across the U.K. supermarket industry in the last 12 weeks as the impact of price cuts by the country's large grocers faded. Sales rose 18 percent and Aldi's by a similar amount through Oct. 11, researcher Kantar Worldpanel said in a statement Tuesday, stronger than in the previous month.

Acceleration of the discounters' growth deals a blow to grocers such as Tesco Plc and Wal-Mart Stores Inc.'s Asda, whose market share has been eroded by the German upstarts. Those two chains, Britain's biggest, saw the steepest rate of sales decline in the 12-week period, led by a 3 percent drop at Asda, according to Kantar. "The supermarket price war shows no signs of abating." "For the second successive month, Lidl has reached a new share high." bloomberg.com

CVS removing self-pay registers from some locations

Fresh & Easy Sends Layoff Notices to its 3,000 employees & plans to liquidate
A Few LP Jobs Lost As Well!

Dunkin' Donuts announced new locations - to reach goal - opening 410 - 440 new restaurants in '15

Williams Sonoma to open 13 franchise stores in Mexico

Take the 2015 Canadian Security Salary Survey - Poll closes tomorrow, Oct. 23rd


Quarterly Same Store Sales Results

McDonald's Q3 Global comp's up 4%, consolidated revenues down 5% (increase of 7% in constant currencies)
Dunkin Brands Q3 Donuts U.S. comp's up 1.1%, Baskin Robbins U.S. comp's up 7.5%, revenues up 8.9%
Supervalue Q2 Retail Food Segment comp's down 3.3%, Save-A-Lot comp's down 1.6%, net sales up 0.5%
Cabela's Q3 consolidate comp's down 4.2% with total revenue up 4.6%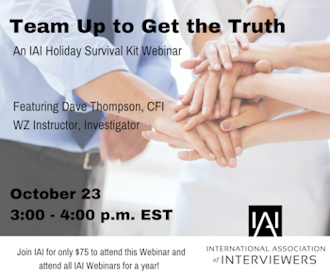 All the News - One Place - One Source - One Time
The D&D Daily respects your time & doesn't filter retail's reality
Report Your News!
(content subject to approval)



Attackers hijack CCTV cameras in retail store to launch DDoS attacks
We've reached a point that security researchers have long warned is coming: insecure embedded devices connected to the Internet are routinely being hacked and used in attacks.

The latest example is a distributed denial-of-service (DDoS) attack detected recently by security firm Imperva. It was a traditional HTTP flood aimed at overloading a resource on a cloud service, but the malicious requests came from surveillance cameras protecting businesses around the world instead of a typical computer botnet.

The attack peaked at 20,000 requests per second and originated from around 900 closed-circuit television (CCTV) cameras running embedded versions of Linux and the BusyBox toolkit researchers from Imperva's Incapsula team said in a blog post Wednesday.

When analyzing one of the hijacked cameras that happened to be located in a store close to the team's office, the researchers found that it was infected with a variant of a known malware program designed for ARM versions of Linux that's known as Bashlite, Lightaidra or GayFgt. csoonline.com

Why Every Company Needs A Cyberbreach Plan
The top question that corporate data breach victims get from regulators? According to an in-house counsel panel, it's whether they had an incident response plan in place and whether they ever practiced it ahead of time.

Speakers at the 2015 Association of Corporate Counsel Annual Meeting on Wednesday urged an audience of in-house counsel to put a date on the calendar, call in the experts and make it happen ASAP.

The plan should be a beginning-to-end guide detailing every step of how a company will respond to a breach - who the response team is, who they'll contact, how to document actions taken, what the back-end technological response will be, when to notify the board, when to notify customers, how to approach privilege, how to deal with regulators and how to plan for litigation - and that's just the tip of the iceberg. Try It Out - Introduce the Team - Know the Regulatory Regime - Think Globally - Prepare Your Defense - Line Up Third Parties. Editor's Note: Every senior LP executive should be on the corporate response team. law360.com

10 Mistakes Experian executive has seen as organizations deal with the aftermath of a breach
After what some have claimed to be 109 breaches at Experian this executive would know the mistakes
In a recent presentation for The International Association of Privacy Professionals (IAPP) Privacy Academy, Michael Bruemmer of Experian Data Breach Resolution outlined some the common mistakes his firm has seen as organizations deal with the aftermath of a breach. Advice on what NOT to do in the event that your organization is hit.

No external agencies secured - it's best to have external help available if needed. Incident Response teams, such as those offered by Verizon Business, Experian, Trustwave, or IBM (just to name a few), should at least be evaluated and considered when forming a business continuity / incident response plan.
No engagement with outside counsel - unless internal resources are knowledgeable with all current laws and legislations, then external legal counsel with expertise in data breaches is a wise investment.

No single decision maker - There needs to be one person who will drive the response plan, and act as the single source of contact to all external parties. They'll also be in charge of controlling the internal reporting structure; in order to ensure that everyone from executives and individual response team members are kept updated.

Lack of clear communication - Miscommunication can be the key driver to mishandling a data breach. "Once the incident response team is identified, identify clear delegation of authority, and then provide attorneys and [external parties] with one main contact."

No communications plan - "Companies should have a well-documented and tested communications plan in the event of a breach, which includes draft statements and other materials to activate quickly. Failure to ingrate communications into overall planning typically means delayed responses to media and likely more critical coverage.

Waiting for perfect information before acting - Companies need to begin the process of managing a breach once an intrusion is confirmed and start the process of managing the incident early. Waiting for perfect information could ultimately lead to condensed timeframes that make it difficult to meet all of the many notification and other requirements.

Micromanaging the Breach - Breach resolution requires team support, and often companies fail when micromanaging occurs. Trust your outside counsel and breach resolution vendors, and hold them accountable to execute the incident response plan.

No remediation plans post incident - There should be plans in place that address how to engage with customers and other audiences once the breach is resolved, as well as the establishment of additional measures to prevent future incidents. "If an organization makes additional investments in processes, people and technology to more effective secure the data, finding ways to share those efforts with stakeholders can help rebuild reputation and trust. Yet, many fail to take advantage of this longer-term need once the initial shock of the incident is over.

Not providing a remedy to consumers - Even in incidents that involve less sensitive information, companies should consider other actions or guidance that can be provided to consumers to protect themselves.

Failing to practice - Above all, a plan needs to be practiced with the full team. An incident response plan is a living, breathing document that needs to be continually updated and revised. By conducting a tabletop exercise on a regular basis, teams can work out any hiccups before it's too late. csoonline.com

Broad-Based Coalition Supports Cotton Amendment Strengthening Senate Cybersecurity Bill
A broad-based coalition of 10 associations led by the National Retail Federation sent a letter today to Senate leadership in support of an amendment by Senator Tom Cotton to S. 754, the Cybersecurity Information Sharing Act of 2015, that would give liability protection to businesses that share cyber threats with the Federal Bureau of Investigations and the U.S. Secret Service rather than just the Department of Homeland Security. nrf.com


Outdated technology holding back retailers - The Need For Speed - If You Can't Connect the Dots They'll Go Online
Most retailers are falling short in bridging the online and in-store experience Among the main obstacles: outdated existing technology. The report finds that retailers are struggling to unify their online and in-store experiences, with existing technology/infrastructure preventing them from moving forward with new omnichannel solutions. Indeed, 77% of the surveyed retailers believe their legacy point-of-sale (POS) is preventing them from providing a consistent customer experience across channels. What's more, retailers said they face significant challenges getting new technologies rolled out to stores and in helping employees respond to informed, smartphone-enabled shoppers.

Too many retailers still treat the in-store experience as completely separate from the online experience which frustrates customers and prevents retailers from capitalizing on opportunities for cross-sell, upsell and improved customer loyalty, according to the study. chainstoreage.com

Report: Evolve brick-and-mortar to keep up with times
Retailers should continually re-invent the in-store experience to keep up with changing consumer needs. That is one of the key imperatives for growth identified in a new retail index and executive survey, "Reigniting Growth: Three Imperatives for Retail's Future," by SAP SE.

The report finds that retailers are under pressure to adjust business strategies to keep pace with rapidly evolving consumer demands. And most are not evolving fast enough. It identifies three key imperatives to retail growth: ● Focus on an integrated digital strategy ● Improve the in-store experience ● Create a comprehensive view of each customer.

"To sustain growth and satisfy shoppers, retailers must improve the in-store experience, expand online and mobile interactions and develop the operational strategies needed to integrate these elements into a seamless experience for customers. Editor's Note: How many times do we hear this? Virtually every day we hear the same guidance and imperatives. But in actuality the answers and solutions are much more difficult and in some cases don't exist yet. Not until we have a totally digitalized and virtualized store will we have the answer and no one has seen it yet. Yes we have the tech labs in Northern California creating these new single unit examples. And lets hope they come up with the answer. The problem is how many retailers can survive to see it come to fruition and how expensive will it be and how fast can we build them? Dozens of retailers will die in the process. But those who do deliver will redefine retail and bring in a new era that will be exciting to see. chainstoreage.com

Why ATM Fraud Will Continue to Grow - U.S. Migration to EMV Will Spur New Attacks Against Self-Service Channels
ATM fraud losses are increasing globally, and we can expect to see this trend continue as the U.S. ramps up its migration to EMV at the point of sale. A new report from the European ATM Security Team shows that global ATM fraud losses increased 18 percent to 156 million euros (U.S. $177.5 million) in the first half of this year, compared to the same period a year ago. EAST attributes much of that increase to an 18 percent rise in global card-skimming losses, which account for 131 million euros (U.S. $149 million) of that total. One reason why attacks are up at ATMs, as well as gas pumps, is that the EMV liability shift date for these devices is later, so magnetic-stripe transactions at those devices remain the norm, at least for now. govinfosecurity.com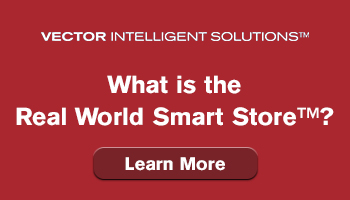 Spotlight on WG Security

The Most Effective Box & Now Container Tag Around

The New Ninja Tag

For Boxed Merchandise & Now Any Cylinder Container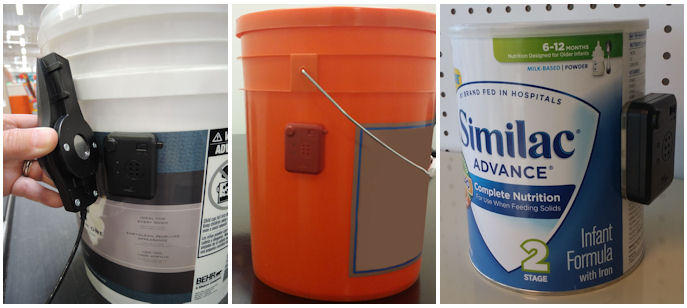 The newly designed Ninja Tag conforms to any cylinder-shaped product.


Tired of wrapping - coiling -
wiring your boxed merchandise.

The Ninja Tag can protect it faster -
quicker - and save you time and money.

Speed Up Your Cashiers
and Customer Lines

Test Results Are In!
Ninja Reduced Theft by 45%
over leading box tag.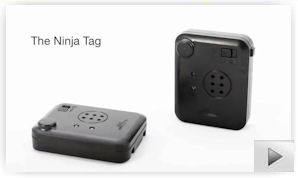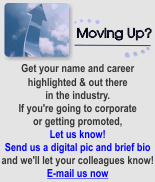 The Insider Threat &
Server Room Mitigation
Charles Delgado, VP Asset Protection, Meijer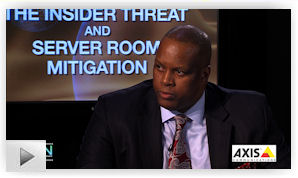 As technology has evolved to the point where everyone is interconnected and has the ability to access virtually any information, there's more exposure than ever before to our data, our assets and our organizations. The Insider Threat is often an overlooked and under-valued subject for retailers, however, Charles Delgado, VP Asset Protection, Meijer, tells us why it isn't just a corporate IT problem but something Loss Prevention members in the field should be cognizant of as well. Learn why EMV technology is shifting the threat from outside hackers to low-level employees coming in just to identify retailers' vulnerabilities.
---
Amber and Joe catch up with Bill Titus, Managing Director, PwC. An agent of change for the LP industry for many years, Bill talks about current opportunities and challenges for LP executives when it comes to omnichannel, big data and cybersecurity.
Solution Providers, have a video or commercial you want to publish? Contact us.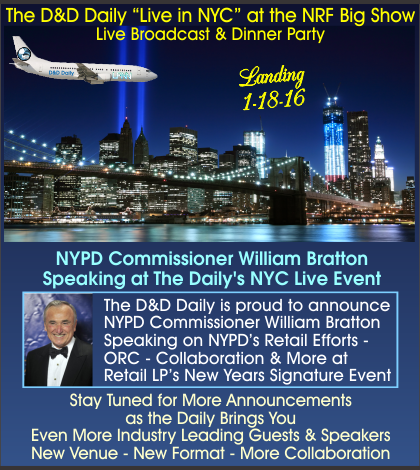 e-commerce

Sponsored by The Zellman Group
How To Guard Your Online Marketplace Against Fraudsters
Just like bees to honey, once there's sufficient liquidity to make the target worth their while, the criminals will descend. Unfortunately, most people running marketplaces wait way too long to do anything meaningful about it.

The risk of prioritizing fraud too late isn't just in the money lost in sales. The far bigger risk - a potentially existential one - is to your user experience. If your customers on either side of your marketplace can't trust in the sanctity and safety of the exchange, they will vanish, and so will your company. Smart fraudsters essentially do a cost/benefit analysis. Your goal is to reduce their earnings per hour, ideally to the point where they turn their sights on other marketplaces instead of yours. So how do you do it? How do you make the fraudsters look elsewhere?

● Know your users - There are lots of ways to validate identity. You can attach financial relationships to users - buyers typically need to use credit cards, sellers often receive their proceeds through bank accounts. You can validate that a particular user controls a specific bank account through (that annoying) double deposit process. You can even consider deploying multi-factor authentication.
● Analyze past user behavior to try to predict future legitimate vs. fraudulent behavior - Understand marketplace usage patterns. First, study how legitimate users typically navigate the site. With this understanding, you can then shine the spotlight on anomalous use cases that indicate potentially fraudulent behavior.
● Focus your efforts on the users and transactions that are mostly likely to be fraudulent - Direct your efforts to where it matters. Score transactions based on likelihood of fraud, and prioritize your resources on those with the highest probability of fraud.
● Make it hard for known fraudsters to return - Look for familiar patterns between a banned user's prior behavior and the behavior of new users - such as using a similar address or bank account information (there's a lot of friction in setting up multiple addresses and bank accounts). Look for familiar signatures or IP addresses of devices seeking to access your site.
● Control the payment flow - If you control how money flows through your marketplace you can significantly increase the marketplace's ability to mitigate fraud.
● Cooperate with law enforcement and build strong relationships with them - Building strong relationships with law enforcement will help protect your good users from your bad, and will serve the business well to help you get the benefit of the doubt when things invariably go wrong. forbes.com
U.S. e-Commerce apparel sales to grow 27% over next two years and hit $50.4B
Although total e-commerce revenue in the U.S. apparel and accessories segment is expected to reach $39.6 billion by the end of the year, statistical data aggregating firm statista.com expects sales to soar 27 percent to $50.4 billion by 2018. Editor's Note: This comes directly from the brick and mortars. Dollars that won't come back and stores that won't have traffic. wwd.com

The latest data shows where Amazon might be headed next - and it should terrify UPS and FedEx
Of the 173 facilities, 104 are in the North America region, with the rest spread across Europe and Asia. ChannelAdvisor executive chairman Scot Wingo thinks it's also a sign that Amazon is getting serious about challenging incumbents like UPS and FedEx in the logistics and transportation space. As Amazon builds out the logistical network, we are hearing more and more stories of Amazon employees delivering packages to businesses and houses. It seems that Amazon is doing the math and is cutting out third party carriers like UPS and FedEx in Prime Heavy areas." businessinsider.com

Report: 60% of U.S. Shoppers Created an Online Account, Half Cite Convenience

Facebook's ad click-through rates jump 35% in Q3

Sears integrates online and in-store shopping journey for appliance buyers
"Fraud is not a person - it is a dynamic grouping of statistics that deviate from the norm."
Stuart B. Levine, CFI, CFCI
CEO, The Zellman Group & Zelligent


ORC News
Sponsored by NEDAP
Twelve-State International ORC theft ring tied to Mexico

-East St. Louis, MO: 15 People indicted
Fifteen people have been indicted here on charges of using stolen credit card numbers to buy home improvement items from several St. Louis-area retailers, then reselling the merchandise and wiring profits to a man in Mexico. Federal prosecutors say Jason J. Parmeley, 42, formerly of O'Fallon, Mo., stole credit card account information online and bought high-price appliances, tools and construction equipment from stores in several states. Authorities say that after placing the orders online, Parmeley arranged for people to pick up the items at stores, resell them below retail price and have the revenue wired to Mexico, where Parmeley was living. The theft ring targeted stores in at least 12 states including Missouri and Illinois. Mexican authorities deported Parmeley, who is in custody on an unrelated bank fraud charge in Alabama. stltoday.com

Urbana, IL: 3 Florida men charged over cloned credit cards; possible ties to a $5M Operation
Three Florida men believed to have possessed cloned credit cards have been criminally charged with using them at a Champaign business. Federal authorities and Las Vegas police have been investigating a large-scale fraudulent credit card scheme stretching across several states that has resulted in the theft of $5 million. The general background, Champaign, IL Police Det. Pat Kelly explained, involves Cuban nationals hailing from Nevada and Florida who encode blank magnetic credit or gift cards with information purchased over the Internet from primarily Russian and Ukrainian hackers. The information includes stolen personal and credit card data collected from large-scale breaches such as those that affected Target and Discover in the last few years. The report said all three were born in Mexico but claimed to be Cuban nationals in the U.S. for work purposes. newsgazette.com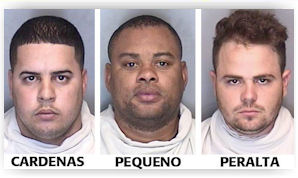 Three shoplifters arrested at Wrentham outlets could be tied to organized crime ring
Police say they arrested three shoplifters who may be linked to an organized crime ring and recovered thousands of dollars in merchandise at the Wrentham Village Premium Outlets mall. Police Tuesday night responded to a call about a shoplifting at Saks Off 5th Fashion Outlet and ended up arresting three women from Hartford. Their names were not released. Thousands in merchandise from various stores was recovered, according to police. The suspects "are persons of interest in a larger retail organized crime ring," police said on their Facebook page. The investigation is ongoing. thesunchronicle.com

Bend, OR: Fred Meyers LP Team apprehends ORC thief; "recovered items: from Blenders to a Cordless Lawn Mower"
A 33-year-old Bend woman accused of shoplifting numerous big-ticket items from the Bend Fred Meyer and selling them on Craigslist has been arrested and faces more than two-dozen theft and related charges, police said Wednesday. Store loss prevention agents bought back some items during their investigation and a raid on her home turned up more, totaling more than $5,600. Lensey Greenman was contacted and arrested Tuesday in regards to the ongoing theft investigation and a search warrant later was served on her home, said Lt. Clint Burleigh. The store's loss prevention agents met with Greenman several times in response to the Craigslist ads and were able to document the property being sold as items stolen from the store. They bought the items and provided information to police, starting their investigation and arranging Tuesday's meeting, where she had agreed to sell a large number of shoplifted items, Burleigh said. ktvz.com

Eau Claire, WI: GNC employee admits to stealing every time he worked; $4,800 in merchandise recovered, court order restitution of an additional $4,792
A former Eau Claire man has been ordered to pay $4,792 in restitution for taking items from his employer during every shift he worked from March to July. An official at GNC at Oakwood Mall told police on July 22 that Khamphouy, a store employee, took a large amount of merchandise on July 4. Khamphouy was confronted about the theft. He admitted that since he began working at the store in March he has taken a large amount of merchandise and still has a significant amount of the stolen merchandise at his residence. Khamphouy went home and brought back the merchandise, which was valued at $4,800. He told police he took the items from the store during every shift he worked, which was about 35 times from March to July. leadertelegram.com

Waterloo, IA: Walmart reports the theft of 5 Dirt Bikes valued at over $3,700 - stolen from store front
Walmart officials called the Walterboro Police Department Tuesday afternoon after employees found that someone had stolen five dirt bikes. Store officials said the five dirt bikes, valued at $749 each, were parked near the front entrance, chained together to guard against theft. Sometime between 8 a.m. on Monday and 4:28 p.m. on Tuesday, someone apparently cut the chain and made off with the dirt bikes. The store's security video did not provide a view of the theft. colletontoday.com

Washington City, UT: Shoe Carnival busts Shoplifter who has hit at least 5 times before
"Anita Pasi admitted to stealing shoes 3 times, but stated she paid for some items," the arresting officer wrote in the statement. "I asked if she had stolen shoes in her bag that she had with her and she stated she did. I opened the bag and found several pairs of stolen shoes." Police had store employees ring up the shoes and found they totaled more than $500. Police then obtained permission to search Pasi's car where they found several other pairs of stolen shoes. Additional stolen merchandise was recovered from JC Penney, and Walmart. stgeorgeutah.com

Edmund, OK: 600 Gift Cards Found as a Theft Ring gets busted at a Traffic Stop
A car stopped because of the odor of marijuana...a search of the car lead to over 600 gift cards being found concealed in the spot for an air bag. Police also discovered 21 cloned Capital One credit cards. koco.com

Tarzana, CA: LAPD Busts Sophisticated Ring of 'Porch Pirates'
The Los Angeles Police Department says it has busted a sophisticated package-theft ring that preyed on homeowners in the San Fernando Valley. Authorities said the thieves used a delivery service's smartphone app to follow trucks delivering packages. The thieves would wait for the packages to be delivered and then scoop them up moments later. The package pilferers were so brazen, the LAPD came up with a name for them: "porch pirates." A home surveillance video captured the UPS delivering the two boxes. But seconds later, a U-Haul truck pulls into his driveway, backs in and then the driver goes up to his porch and takes the boxes. Police were able to track down 2 suspects, recovering thousands in stolen merchandise, mail and credit cards. cbslocal.com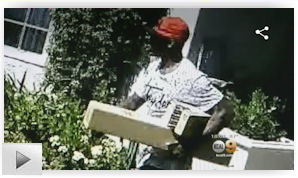 Macomb, IL: Two women accused of $2,300 Wal-Mart theft face seizure of vehicle

Mansfield, MA: Simply Mac store burglars hit for over $100,000 in Apple products

Orland Park, IL: Two arrested in $815 Buckle store theft in the Orland Square Mall
Do you have an ORC case to share?
Share your ORC news and help the industry grow

Retail Crime News

Sponsored by Security Resources
San Diego, CA: Man wanted for CVS Armed Robbery in Hampton, VA shot and killed by Police in San Diego
Lamontez Jones robbed the CVS, in Hampton, VA back in May. During the robbery, Jones hit a CVS employee with a shotgun after demanding the combination to the store safe, and got away with cash from the register. On Tuesday afternoon, Jones was shot and killed during a confrontation with San Diego Police. Police there said it started when Jones disrupted traffic in the downtown Gaslamp area. Officers said Jones ran into the middle of the street, pulled what appeared to be a large-caliber handgun from his backpack and pointed it at the officers. Witnesses said officers opened fire, Jones fell, sat up, and raised what looked like a handgun. Police said Jones refused to put down the weapon after ordering him several times. That's when witnesses said officers fired again. Jones died at the hospital. Investigators later determined Jones' gun was a fake with markings of a real weapon. wavy.com

Nashville, TN: Kroger Service Desk takes a telephone call; Give the money to the man standing nearby or she would be shot
Police are investigating after a Kroger store was robbed Wednesday evening after receiving a phone call. Police said the man entered the store located on Mt. View Road around 6:25 p.m. Once inside, the man, who appeared to be on a cell phone, stood near the customer service desk for several minutes. The customer service desk then received a phone call, ordering the store clerk to give the man standing nearby money or she would be shot. The store employee complied with the request and the robber fled the store. wkrn.com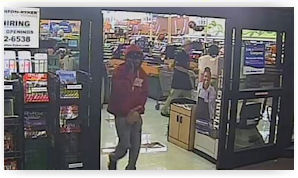 Southern California Skimming Gang Busted Hitting Gas Stations in Long Beach
Four Los Angeles men were arrested Wednesday and charged with conspiracy for allegedly participating in a scheme that installed credit card "skimmers" inside pumps at gas stations in Long Beach and elsewhere across Southern California. Prosecutors said the skimmers were manufactured with parts purchased at electronics stores. Members of the conspiracy were able to later retrieve the account information without going back inside the gas pumps by using Bluetooth-equipped devices.

Dozens of the devices were found at gas stations in San Gabriel, Burbank, North Hollywood, Van Nuys, Eagle Rock, Beverly Hills, Santa Monica, Torrance, Long Beach, Anaheim, Santa Ana, Tustin, Fountain Valley, the Coachella Valley and Las Vegas, authorities said. During installation, the defendants used large vans to conceal their activities as they forced open panels on the gas pumps and placed the devices so they were not visible to customers who used their credit cards at the pumps, according to the complaint. presstelegram.com

El Monte, CA: DMV employee and 5 others face Federal Identity Theft Charges
A California DMV clerk and five others defendants face federal identity theft charges stemming from an alleged scheme to sell legitimate Puerto Rican birth certificates and Social Security numbers to create phony new documents for buyers, many of them previously deported felons, authorities said Wednesday. The conspiracy was allegedly spearheaded by the US Dept of Justice, catered to individuals willing to pay as much as $5,000 for new identities. presstelegram.com

Tampa FL: Burglars break through wall, steal 42 guns
Three people busted through a wall and stole dozens of guns from a store on Dale Mabry Highway early Thursday, deputies said. The suspects made off with about 42 firearms from Shooting Sports, according to the Hillsborough County Sheriff's Office. The break-in happened about 1:35 a.m. The trio of burglars shattered display cases in the store at 7811 N Dale Mabry Hwy. tampabay.com

Suffolk, Co, NY: Man who robbed Walmart also robbed AT&T store
A Selden man who police said robbed a Walmart in Centereach on Wednesday has also been charged with a burglary that took place earlier this month, Suffolk County police said. According to police, 30-year-old Sean Patti entered the Walmart located at 161 Centereach Mall and brought a drink to a register to purchase around 3:50 p.m. Patti passed a note to the cashier stating that he had a gun and to give him cash, police said. Patti fled the store and was located a short time later by officers inside the Middle Country Library about three miles away from the Walmart. newsday.com

Houston, TX: Local couple Chases Suspects after a Family Dollar Armed Robbery
After a local couple was robbed at gunpoint at a Family Dollar store, they chased down the suspects who fled the scene. Herrera was scared but determined to get her things back after thieves robbed her and several customers inside the store. The couple chased the suspects for 5 miles, the robbers became boxed in traffic that's when the female victim went to the suspects truck and pounded on the window to get back her phone and purse. The suspects pointed a gun at her and managed to get away. khou.com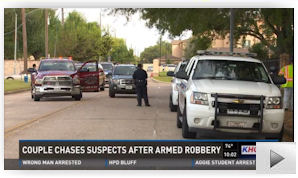 Sevierville, TN: Armed female jewelry store thief hits 5th store in South- Ties Up Employees and all alone - Real BAD...
Police say a woman came into the store at the Tanger Outlets around 9:42 a.m. and pulled out a large caliber black and silver semi-automatic pistol. They say she ordered to employees into a back office, tied their hands behind their backs with zip ties, and then went back into the store and placed jewelry into a brown shopping bag. The suspect then left the store. Officials are also investigating similar robberies of jewelry stores in Florida, South Carolina and two in Georgia. In October, authorities say the woman went into Reeds Jewelers in Panama City Beach, Florida with a gun, getting away with more than $400,000 worth of jewels. The first robbery was a Jared in Woodstock, GA. The next robbery was at a Zales in Dawsonville, GA. There she stole jewelry worth $13,000. A week later a woman robbed a Reeds in Panama City Beach. She hit that one for $40,000. The next store hit was a Jared Vault in Tanger Outlet Two in Bluffton, South Carolina. wncn.com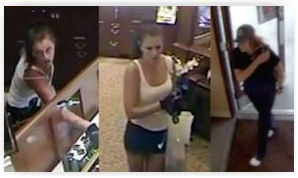 Mission Viejo, CA: 4 Armed Robbery suspects hit Fredric H. Rubel Jewelers
A jewelry store inside a Mission Viejo mall was robbed by four armed suspects Wednesday afternoon who are still at large, according to Orange County Sheriff's deputies. The heist was reported at 12:45 p.m. at The Shops at Mission Viejo, and the armed robbers took off with an unknown amount of jewelry At least one of the suspects had a gun but no shots were fired and there were no injuries during the heist. ocregister.com

UK: London Jewelry Thieves try Smash & Grab; Physical Security wins!
These are the dramatic scenes when a gang of hapless raiders attempted to smash their way into a jewelry store in east London earlier this month. The incident at the Lakshmis jewelers in East Ham on October 9th, was among 19 smash and grab raids on luxury stores and gems shops in London so far this year. standard.co.uk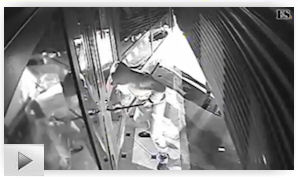 Athens-Clarke Co, GA: Cargo Theft - Strange odor alerts Officers to stolen tractor trailer full of scallops
The officers were on lunch break in a vacant parking lot in the 3200 block of Atlanta Highway when they noticed the smell. Police said they checked the trailer's tag and found it was registered to a company in DeKalb County and the trailer was reported stolen. Pallets of scallops were subsequently found inside the trailer. onlineathens.com

Little Rock, AR: State Supreme Court in Arkansas upholds conviction in fatal 2013 Sbarro restaurant Mall Shooting

Sunnyvale, CA: Firefighters battle two-alarm fire at strip mall

Aspen, CO: Associate steals 3 Python skin Purses from her Caribou Jewels; the 3 purses valued at over $9,000


Robberies and Burglaries
● AT&T - La Porte, IN - Burglary
● Battery Service - Charlotte, NC - Armed Robbery
● BP - Columbia, TN - Armed Robbery
● C-Store - Sebring, FL - Armed Robbery/ clerk killed suspect
● Chevron - Leesburg, GA - Burglary
● Dollar General - Cookson, OK - Armed Robbery
● Family Dollar - Houston, TX - Armed Robbery
● Farmacia Benavides - Mexicali, CA - Burglary
● Fredric H. Rubel Jewelers - Mission Viejo, CA - Armed Robbery
● Friendly Express - Brunswick, FL - Armed Robbery
● Kroger - Nashville, TN - Robbery
● Kwik Trip - Mayville, WI - Robbery
● Music City Pawn - Nashville, TN - Burglary
● Shoe Carnival - Washington City, UT - Theft
● Shooting Sports - Tampa, FL - Burglary
● Star Express - York Co., VA - Armed Robbery
● T-Mobile - El Cerrito, CA - Robbery
● Triple J Shell - Hope, AR - Armed Robbery
● Walgreens - Albuquerque, NM - Shooting/ Officer in Critical condition
● Walgreens - Lansing, MI - Armed Robbery
● 7-Eleven - Oklahoma City, OK - Armed Robbery


Featured Job Listings
Sponsored by NuTech National
Feature Your Job Here For 30 Days -
70% Aren't On the Boards
VP of Sales/Client Relations
More details coming soon
Confidential - Retained Search
Nationwide
Gus Downing
VP AP & Global Facilities
lululemon athletica
Vancouver, BC, Canada
lululemon athletica
NEW TODAY Dir Global Security
VF Corporation
Greensboro, NC
VF Corporation
Dir LP
A'GACI
San Antonio, TX
A'GACI
Dir Safety & LP
Harbor Freight Tools
Calabasas, CA
Harbor Freight Tools
Director of Safety & Security
Southern Wine & Spirits
Greenwood, IN
Southern Wine & Spirits
Director, LP
Save Mart Supermarkets
Modesto, CA
Save Mart Supermarkets
Dir AP
99 Cents Only Stores
Commerce, CA
99 Cents Only Stores
Reg Dir LP
Sears
Hoffman Estates, IL
Sears Holdings Corp
Dir LP
Pier 1 Imports
Fort Worth, TX
Pier 1 Imports
LP Dir
BevMo
Concord, CA
BevMo
Dir LP
Lane Bryant
Columbus, OH
Lane Bryant
Dir LP (Western Canada)
Walmart Canada
Calgary, CA
Walmart Canada
Dir LP
Cracker Barrel
Lebanon, TN
Cracker Barrel
Dir Safety AP Solutions
Walgreens
Deerfield, IL
Walgreens
Territory LP Dir.
Burlington Stores
Los Angeles, CA
Burlington Stores
Director of LP
Pacific Sunwear
Anaheim, CA
Pacific Sunwear
Market AP Specialist
REI
Seattle, WA
REI
Loss Prevention Openings
Downing & Downing
Nationwide
Karl Glatt

Daily Job Alerts


Appearing One Day Only
View our Internet Jobs Archives here
Area LP Mgr in Training
Ross Stores
Crestwood, IL
Ross Stores
DC LP Mgr
Marshalls
Philadelphia, PA
TJX Companies
Safety & Security Team Leader
IKEA
Merriam, KS
IKEA
AP Team Leader
Target
Spring Hill, FL
Target
AP Mgr - Syracuse Area
Price Chopper
Schenectady, NY
Price Chopper
Dept Mgr LP & Safety
Lowe's
Millington, TN
Lowe's
AP District Mgr
Rite Aid
Ellicott City, MD
Rite Aid
AP Manager in Training
Walmart
Hillsboro, OH
Wal-Mart
AP Manager in Training
Walmart
Indianapolis, IN
Wal-Mart
AP Manager in Training
Walmart
Hood River, OR
Wal-Mart
AP Manager in Training
Walmart
Rifle, CO
Wal-Mart
AP Manager in Training
Walmart
Glendale, AZ
Wal-Mart
AP Manager in Training
Walmart
Orland Hills, IL
Wal-Mart
AP Manager in Training
Walmart
Cedar Hills, UT
Wal-Mart
AP Specialist
Winn Dixie
West Palm Beach, FL
Southeastern Grocers
Zone AP Mgr
Rent-A-Center
Boston, MA
Rent-A-Center
Zone AP Mgr
Rent-A-Center
Baltimore, MD
Rent-A-Center
LP Asst Dept Mgr
Century 21 Dept Stores
Brooklyn, NY
Century 21 Dept Stores
LP Asst Dept Mgr
Century 21 Dept Stores
Elizabeth, NJ
Century 21 Dept Stores


Home of the Industry's Original
On the Move


Herve Fages
was named Managing Director for MultiSight Company

Kazuya Ohara was promoted to Sr. Analyst for the Asset and Profit Protection Department for Sears Holdings.
Post Your New Job or Promotion!
See all the Industry Movement


Your Career
Sponsor this section of the Daily
7 Things that Make Great Bosses Unforgettable Have you ever had a leader or boss who you will never forget? Maybe that is because of how they helped you see what you could accomplish or igniting passion inside of you. Whatever the case here is what you need to become an unforgettable boss. Play chess

Be the Leader that Goes from Good to great - in Few Minutes Nobody settles on being just "good." If there is a chance that greatness is in the cards, then that drive to get reach it will always be there. While getting there may not be easy, you start right now with these tips. Lead with courage

50 Rules for Being a Great Leader
Becoming a great leader takes discipline, commitment to improve with each experience and an unfailing dedication. They are shaped over time and it takes hard work. Here are some general rules that all great leaders follow, and if you want to be one, so should you. Be an example

The 4 Pillars of Better Leadership
If you want to improve your leadership skills, research and books will give you different directions to take, and which skills you should focus on first. If you start with these four pillars, it will help set the groundwork for being a better leader. Share your plan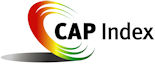 Tip of the Day
Sponsored by Vector Security
The speed of the day and today's economic pressures often tempts even the most defined professional to take shortcuts and risk exposures that ultimately they have to mentally deal with and occasionally have to face the consequences for. There is no better use of the adage, It's the Tortoise vs. the Hare, and the tortoise always wins, that applies here. Staying grounded in your principals, committed to your mission and being a professional is what should drive every executive every day – remembering that long term actions speak louder than words and the tortoise always wins will hopefully rule the day.

Just a Thought,
Gus





Upcoming Events
---

Recruiting?
Get your job e-mailed to everyone... everyday
Post on our Featured Jobs Board!
Reach your target audience in 2015 every day!
Request our 2015 Media Kit
update account / change e-mail
unsubscribe FEEDBACK
www.downing-downing.com

Advertise With The D&D Daily




36615 Vine Street, Suite 103
Willoughby, OH 44094
440.942.0671
copyright 2009-2019
all rights reserved globally