The D&D Daily Mobile Edition
October 23,

2014



The LP Industry's #1 News Source - Informing, Educating and Instilling a sense of community


News Brief
Sponsored by WG Security Products, Inc.
Sears to close over 100 stores and lay off 5,457 employees - many before Christmas At least 46 Kmart stores, 30 Sears department stores and 31 Sears Auto Centers are scheduled to close before the end of January, said the report. The company, which is struggling to reduce costs as its sales dwindle, closed 75 Kmart stores and 21 Sears stores in the first half of 2014. It said last week that it would lease out seven stores, including the one at Pennsylvania's King of Prussia Mall, to discount fashion chain Primark for an undisclosed amount. Sears had 1,077 Kmart stores and 793 Sears stores in the United States as of Aug. 2. The company had 226,000 U.S. employees as of Feb. 1. reuters.com

Murphy USA Standardizes Store Surveillance
Murphy USA Inc. rolled out 3xLOGIC Inc.'s VIGIL surveillance system across its network of more than 1,200 convenience stores. The new system, which features cameras and business intelligence software integrated into a customized solution designed by security integrator CBE Inc., is in response to Murphy USA seeking a robust system that would provide tracking capabilities, reduced shrinkage, and mobile access for district managers. "We looked at several integrators and vendors over the past 12 months. Midway through this process, we changed the deployment requirement to a chainwide rollout over about six months rather than an incremental site-by-site approach," said Terra D. Walker, manager of loss prevention and investigations at Murphy USA. "With this new requirement, we needed an integrator that could undertake such a massive rollout, and a robust surveillance system that could provide the business intelligence needs of a large, coast-to-coast organization." According to 3xLOGIC, Murphy USA's previous surveillance system provided no way of seeing who was accessing data and when. Now, VIGIL provides this service and creates accountability across the entire business. csnews.com

Information sharing requires breaking down barriers The White House has advanced an agenda to promote and facilitate information sharing on security threats and vulnerabilities. By sharing information, companies and government agencies can more readily identify a threat or an attack and mitigate or thwart it long before significant damage is done. But coaxing private and public sector organizations to share information amongst themselves and with each other has proven difficult. While private to private information-sharing is nothing new, Schwartz said, companies may still be hesitant to share information with competitors. Likewise, private companies have not wholly trusted government to protect information it receives from them, protect it and use it properly. A similar wariness has stymied the flow of threat information among some governments. scmagazine.com

Lawsuit Could Define Scope of Data Breach Cyber Liability Coverage A lawsuit between restaurant chain P.F. Chang's China Bistro Inc. and its insurance company, Travelers Indemnity Co. of Connecticut, could further define how much, if any, cyber liability coverage is included in a company's commercial general liability (CGL) policy. Whatever the outcome, companies that want to be sure they are protected against cyber-related losses may have to purchase separate cyber liability policies—and make sure those policies are broad enough to encompass the myriad ways an attack could cost the firm money. Insurers such as Travelers are looking for a court case to further give credence to what they have been trying to do with customers, which is to get them to buy separate cyber policies in addition to whatever coverages they already buy. wsj.com

Gap appoints first digital-pedigreed CEO in specialty retail history - Representing a Critical Shift in Retail Art Peck would succeed Glenn Murphy hit Wall Street like a truck. The investment community wanted a more predictable, standing CEO—it likes stability. But the truth is, this is a positive and revolutionary change. In fact, no retailer can truly succeed these days without an Art Peck in a leadership role, even if it's not as the CEO. The future of retail isn't in digital leadership because these folks understand technology any better than anyone else; it's for the simple reason that they understand the consumer who lives there—and that's the key. Editor's Note: Which is exactly where loss prevention is going - all digital - because that's where the answers are and the biggest crooks. chainstoreage.com

Ebola Scare Triples Emergency Preparedness Traffic on Overstock.com CEO Patrick Byrne started noticing something happening at the web site's emergency preparedness store after news about the first Ebola case in the U.S. broke a few weeks ago. There's been almost a tripling of traffic and search terms into emergency preparedness," he says. "People are thinking about this stuff, so we made some extra deals." "We don't want to be part of any panic, but we know that people are thinking about this just from our own traffic analysis. internetretailer.com

Macy's Links With Google To Show Mobile Users What's In Stock Nearby Imagine spilling coffee on your way to a holiday party and needing a new shirt right way. Macy's has a solution: A quick Google search on your smartphone will tell you if that red sweater is stocked at a Macy's nearby, in your size, and at what price. Beginning in November, shoppers can search for an item on their phone and see what's stocked at their nearest Macy's location. The program works with Google's proximity marketing platform in an effort to drive sales in stores and online during the biggest shopping season of the year. adage.com

CVS ups stance against tobacco, adding penalties First, CVS Health pulled tobacco from its store shelves. Now, it plans to make some customers think twice about filling prescriptions at other stores that sell smokes. A new CVS network will slap an extra co-payment on patients who fill their prescriptions at stores that sell tobacco. That payment won't apply to prescriptions filled at stores in the tobacco-free network, which would include CVS and Target or other stores that don't sell tobacco. Target Corp. quit selling tobacco in 1996. herald-dispatch.com

Tesco chairman to step down over accounting mess Sir Richard Broadbent has been under pressure to resign his position on the Tesco board following revelations that the company overstated its profits over the past several years. bbc.com

50% of consumers shopping with cash this holiday season because of breaches

Quarterly Same Store Sales Results

Dunkin Brands Q3 - Dunkin Donuts up 2% - Baskin-Robbins up 5.8% with revenue up 3.4%
Carter's Q3 Oshkosh B'gosh down 0.2%-Carter's up 2% with net sales up 5%
Cabela's Q3 down 11.2% with total revenue up 4.1%


2014 CLEAR Conference Recap
By: Dave Collins, Sr. Manager of LP, Sterling Jewelers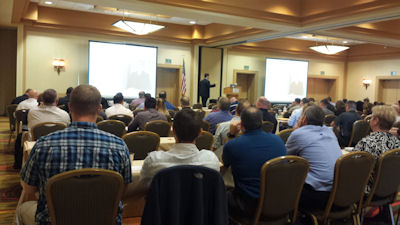 On October 14th through the 16th the Coalition of Law Enforcement and Retail (CLEAR) held their 5th annual training conference in San Diego, CA. This was the biggest conference ever; it has been gradually growing every year.

We began the conference with awards from both Law Enforcement and Loss Prevention. Kevin Shultz from Publix Supermarkets earned the CLEAR Retail Investigator of the Year award and Agent Jeff Newcomb of the Orange County Sheriff's Office earned the CLEAR Law Enforcement Investigator of the Year award.

This year we had many seminars covering topics as varied as building Law Enforcement/LP partnerships presented by David Iorillo (San Diego DA Investigator), Getting to Know Your Offender presented by Rich Milburn (Ret. Mesa PD), Microexpressions Presented by Dr. David Matsumoto (Director Humintell and Professor of Psychology at San Francisco State University). Also presenting were Jack Gee (Ret. Ft. Lauderdale PD) presenting on Pawnshop investigations, Angelo Mazza presenting on Counterfeit Merchandise and Jim "Gator" Hudson from Crimedex. Millie Kresevich gave a legislative update and Hawkin Averett from eBay gave some investigative insight. The conference wrapped up with a great presentation by Rick Moyes on Social Media investigations.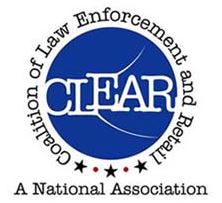 As important as the presentations were, one of the biggest benefits was the interaction between our vendor supporters and the opportunity for networking between peers, and making contacts between Law Enforcement and Loss Prevention folks that often are working the same cases, from different points.

We collected many interesting topics to make next year's meeting, which will be held in Baltimore, MD even better. CLEAR would like to thank all of the attendees that made the conference such a valuable and interesting experience. Thanks to all the attendees, and we hope to see everyone again next year.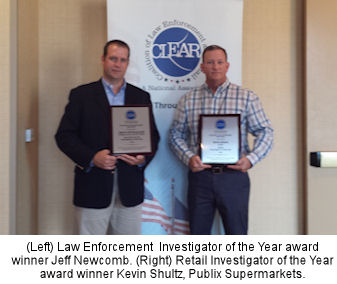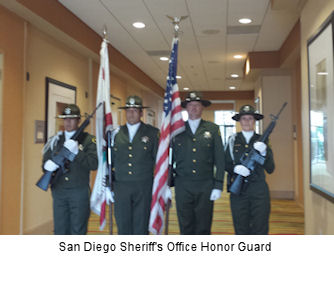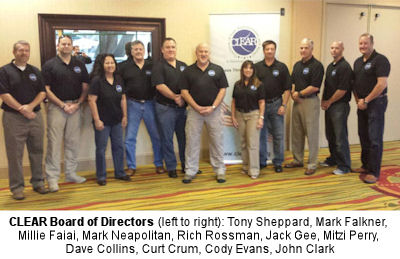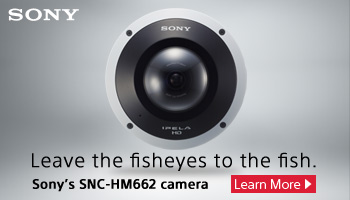 All the news - One place - One Source - One Time
The D&D Daily respects your time
& doesn't filter retail's reality
Report Your News!
(content subject to approval)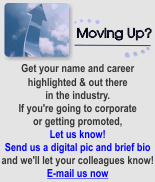 Loss Prevention News Network

"It's a Mutual Investment"

Leadership & Development Series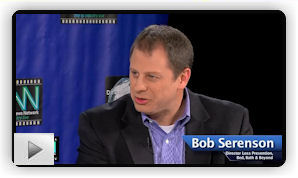 Bob Serenson, Director of Loss Prevention, Logistics and Innovation for Bed Bath & Beyond, discusses the relationship between your career (your progress) and your employer (the retailer) - and the fact that the relationship between the two is a "mutual investment" on both your parts. A 20-plus-year veteran of the industry, Bob has successfully led LP teams and programs at a number of retailers. Here, he talks about the basic core beliefs and philosophy that have helped him be successful over the years.

Filmed at the D&D Daily's 2014 "Live in NYC" Broadcast Event.

To view other episodes in our Leadership & Development Series, click here.





Joan Manson

Sponsored By:


Bass Security





Sponsored By:



Keith White & Michael Nelson

Sponsored By:


Dan Faketty and Professor Bob Hanson

Sponsored By:


The NRF's LP Legislative Committee, a National Update





Jeff Fulmer & Jon Gold


Sponsored By:


Preparing - Training - Responding to the Active Shooter





Rich Mellor


Sponsored By:

Cyber Security's Increasing Impact on Retail & the Role of Loss Prevention

Tom Litchford
Sponsored By:

Stan Welch, VP of LP, JCPenney



Sponsored By:



In case you missed it ...
Click here to view all the episodes from
"Live in Ft. Lauderdale at the NRF LP Show."

Solution Providers, have a video or commercial you want to publish? Contact us.

e-commerce

Sponsored by The Zellman Group
Future Proof Your Fraud Tool: An interesting read from Kount
While the supersized iPhone and Apple's newest product took center stage a few weeks ago, the announcement of Apple Pay is arguably the biggest news as it will impact retailers everywhere – even if you only do business online. From a broad payment industry perspective, many believe this will be the tipping point for mobile payments, despite NFC being touted years ago in smart phones with Google Wallet and other options never quite living up to the hype. The New York Times even speculates the PayPal spinoff is a direct result of Apple's entry into the space, given eBay leadership's previous stance. Regardless of the adoption levels or outcome, one thing is clear – Apple has already disrupted digital payments before the first transaction on its new platform. But what does that mean for retailers without a physical presence? At first glance, Apple Pay appears focused on disrupting in-store purchases. The iPhone transmits encrypted credit card information to point-of-sale machines using near-field communication (NFC) at participating brick-and-mortar retailers including Macy's, CVS, Whole Foods and McDonald's, which have already signed on to the platform. With no physical POS system in place, online retailers won't be impacted – right? Not exactly.
zellmangroup.com
Identity theft strips credit card users of security
It's becoming not a matter of if but when one will have their identity stolen. Using a credit or debit card at major retailers feels like a game of Russian roulette with every swipe. Kmart and Dairy Queen have recently joined the ranks of a growing list of companies experiencing data breaches of consumer financials. Collectively, over 100 million credit card numbers were stolen from the computers of Target and Home Depot - and that's a conservative estimate. That's one-third of Americans, and if it's not alarming, it should be. However, to focus attention on the internal security of retailers is to misunderstand the bigger problem. The truth is our credit and debit cards are giving out all of the information that thieves want. The magnetic strip on the back of existing cards is an exceedingly antiquated technology, one that much of the rest of the world began moving away from a decade ago. Unfortunately, the United States is the last major market to still use the outdated system known as swipe-and-sign. This is probably the reason why half of the world's credit card fraud happens in America. There's a clear correlation between the shift away from magnetic strip cards in the rest of the world and the increased credit card fraud in the U.S.
thedailycougar.com
"Fraud is not a person - it is a dynamic grouping of statistics that deviate from the norm."
Stuart B. Levine, CFI, CFCI
CEO, The Zellman Group & Zellman Fraudnet


Press Releases




USS Hires Four New Managers in One Week

The explosive growth of USS is continuing with the hiring of four new business development managers in a single week:

| | |
| --- | --- |
| | Based in Boston, Peter Parcelin has been appointed the new business development manager for New England. Parcelin has over 21 years of experience in loss prevention technology, including EAS, physical security, video analytics and RFID. He has previously held positions at Sensormatic, Checkpoint and ShopLift Checkout Vision Systems. He is a veteran of the U.S. Navy and a graduate of Merrimack College. |
| | Scott Ihrig, who is based in Seattle, is the new business development manager for the West Coast. Ihrig has over 18 years of experience in the security industry; his areas of expertise are IP video management systems, access control systems, video analytics and EAS. Most recently he was a business development manager at Genetec. He is a graduate of the University of Washington. |
| | Candi Gray, who calls Pittsburgh her home, is the new business development manager for the eastern region. Gray has distinguished herself in management and sales over her 18-year career, most recently as a regional sales manager for Micropower Technologies. She is the recipient of numerous achievement awards, and is a Lean Six Sigma Black Belt. Gray is a graduate of Ohio Valley College of Technology. |
| | Christopher Gabriel, based in Ormond Beach, Florida, is the new business development manager for the southwest region. Gabriel has over 24 years of technology sales experience, including positions with Checkpoint and 3M. He is a subject matter expert on RFID and EAS technologies. Gabriel is a dedicated volunteer of Keep America Beautiful. He attended Flagler College. |

ORC News
Sponsored by Security Resources
Home Depot employee in Lansing, IL allegedly stole $63K Lansing woman has been charged with felony theft after stealing about $63,000 over two years from the Home Depot store in Orland Park where she worked, according to Orland Park police. They said Kiana Gaddis, 31, engaged in a scheme to issue phony returns while employed at the store, at 7300 W. 159th St., between November 2012 and Sept. 18. As a special services clerk, Gaddis had the authority to issue returns, police said. A store investigation determined that Gaddis conducted 33 fake transactions on high-priced items and placed the refunded money into her private checking account using two different debit cards, police reported, adding that she confessed to the crime when questioned. southtownstar.com

3 Suspects in a Marshall's Refund Scam in Pittsburgh, PA heading to court Three of eight men accused of retail theft were in court for a hearing Tuesday. Cranberry Police said the men were caught on surveillance camera stealing merchandise at Marshalls stores in three different counties over a period of three months. Police said they would return stolen items and get gift cards from the store. They would then sell the gift cards at a discounted rate online. "They usually get the cash to buy drugs," said Chuck Mascellino of Cranberry Township police. Police said the men stole almost $6,000 from the stores. wpxi.com

North Tonawanda, NY woman imprisoned in $38,000 credit card scam A North Tonawanda woman was sentenced by U.S. District Judge Richard J. Arcara Wednesday to two months in prison and make $38,512.78 in restitution payments to the Capital One Bank for her bank fraud conviction linked to falsely obtained credit cards. Her and a co-defendant used the card to buy merchandise and gift cards at stores throughout Western New York. buffalonews.com

Mom Accused of Abandoning Child at H.E. B. now facing $1,500 baby formula theft at Walmart The woman accused of abandoning her baby at a local H.E.B. after being caught shoplifting is in more trouble today. Ashlee Castillo was hit with another Theft charge this afternoon. According to prosecutors, Castillo was caught shoplifting baby formula on ten different occasions from a local Walmart. The incidents happened between late January and mid-March of this year. She's believed to have stolen more than $1,500 worth of baby formula from the store. During a hearing today, Castillo entered a not guilty plea. You'll recall, Castillo is already facing a Child Abandonment charge after police say she left her baby at the H.E.B. Plus on Saratoga. An employee said Castillo ran off without her child after they confronted her about stealing baby formula. A 6 News investigation later uncovered Castillo was selling baby formula online. kristv.com

Two indicted in a $12 Greeting card theft, facing 3 to 7 years Two city residents were indicted last week on charges alleging organized retail crime enterprise, after allegedly stealing about $12 worth of greeting cards from Walmart. William York, 29, and Suzanne Anderson, 47, allegedly engaged in a for-profit scheme when they conspired to steal the greeting cards on July 14, according to grand jury indictments issued at Strafford County Superior Court last week. Both Anderson and York are facing the charge of organized retail crime enterprise, a Class B felony that carries a maximum sentence of 3½ to 7 years in prison if they are convicted. In July, police said that after York stole about $12 in greeting cards, he returned to the store and exchanged the cards for cash, using a receipt that Anderson had found on the ground earlier. fosters.com
Do you have an ORC case to share?
Share your ORC news and help the industry grow


Retail Crime News

Sponsored by NuTech National
3 arrested in fatal shooting of Dallas security guard during convenience store holdup Dallas police say two men and a juvenile have been charged in the fatal shooting of a security guard during a convenience store robbery. Dallas County jail records show 19-year-old Rickey Manning was being held Thursday on capital murder and weapons charges. Records show 23-year-old Brandon Small was charged with capital murder and both men are held on $1 million bond. Both men were booked Tuesday. Dallas police did not immediately release details on the juvenile male charged with capital murder in the Sept. 29 slaying of 46-year-old Rodney Rone. Investigators have said several robbers confronted the guard and two clerks before the gunfire. dailyjournal.net

Police shoot armed robbery suspect at CVS in Northland, MO A Kansas City police officer shot a suspect in a reported armed robbery Wednesday night at 9:45 p.m at a CVS store on Vivion Road. One officer shot a suspect in the parking lot of the store. An ambulance was called for that person. A dispatcher said the suspect was shot in the abdomen. The severity of the injury was not immediately clear. The officer's shot was the only one fired and there were no other reported injuries. Police later apprehended a second suspect and was taken into custody. Three employees of the store were found to be safe. They were on the floor in the pharmacy area of the store. kansascity.com

Man pleads guilty to shooting at Sonic employees and Police officer in Billings, MT A 38-year-old Billings man has pleaded guilty to shooting at a fast-food worker and a police officer who responded to the shooting in an agreement that calls for a 55-year prison sentence. Justin Wesley Delacruz pleaded guilty Wednesday to two counts of attempted deliberate homicide with a weapons enhancement along with felony robbery, criminal endangerment and possession of meth. Prosecutors say he demanded money from a Sonic Drive-in employee early July 6, fired shots at the employee and then shot through the windshield of a responding officer's car. The two men engaged in a shootout that ended when Delacruz's gun jammed and he threw the weapon. Police Chief Rich St. John has said Delacruz had been drinking and smoking PCP-laced cigarettes and had meth in his possession. helenair.com

3 Try to Rob Brooklyn Jewelry Store, Flee When Security Guard Knocks Gun Out of Hands Police are investigating an attempted robbery at a Brooklyn jewelry store in which a gunshot was fired as a security guard confronted one of the suspects, police say. Three men walked into Scott Jewelers on Kings Highway Wednesday afternoon, some wearing masks, and tried to rob the store. A security guard at the store knocked the gun out of the hands of one of the robbers, police said. A shot was fired as the gun was dropped, but no one was hurt. The three men ran out with nothing, but dropped a hammer in the process. nbcnewyork.com
Ringleader of burglary, theft ring sentenced to 12 years in prison in Colorado The ringleader of a burglary and theft ring which operated in the Denver metro area has been sentenced to 12 years in prison. Josiah Duran, 20, was one of eight people arrested after a 127-count indictment was returned in December, 2013. The six men and two women, who were all between the ages of 18 and 21, were accused of violation of Colorado's Organized Crime Control Act, burglary, theft and criminal mischief. Between October, 2012 and February, 2013, the enterprise stole money or merchandise valued at over $114,000 from 42 businesses, according to prosecutors. The group broke into convenience stores and liquor stores when they were closed. They broke windows and doors to get inside and then stole cigarettes, liquor and other merchandise, the indictments allege. The burglarized businesses were located in Lakewood, Wheat Ridge, Arvada and throughout the metro area including Arapahoe, Douglas and Denver counties. thedenverchannel.com

25 people indicted in Gang bust in Colorado
Arapahoe County District Attorney's Office has indicted more than two dozen people associated with a metro-wide gang on 73 charges including first-degree attempted murder, aggravated robbery, third-degree assault, theft, and witness intimidation. Two of those indicted are juveniles. Sources say 24 of the suspects were arrested in early morning raids in Aurora and Denver Wednesday, involving both the Aurora Police Department and Denver police officers. One person indicted, Roderick Penny, 18 of Aurora, remains at large. Sources say the two-year investigation targeted the Rollin 60s Crips gang members living in Metro Denver. Sources say the gang is based out of Los Angeles. The investigation began when APD tracked an escalation in violent crimes in Aurora. The agencies involved in the investigation found that many of the alleged crimes - which included but were not limited to alleged gang-on-gang violence, alleged strong-arm robberies, and alleged menacing - had alleged Rollin 60s connections. The district attorney's office is moving forward with charges under the Colorado Organized Crime Control Act, a rare move for prosecutors on street gang cases that don't involve drugs. 9news.com
Federal agents seize phony World Series tickets, merchandise; tickets had $43K street value Bogus World Series tickets worth tens of thousands of dollars, as well as counterfeit panties and other merchandise have been seized, federal authorities said Wednesday. Homeland Security agents nabbed 126 counterfeit tickets before Game 1 between the Royals and the San Francisco Giants on Tuesday. U.S. Immigration and Customs Enforcement spokesman Shawn Neudauer said the tickets had a $43,000 street value. winnipegfreepress.com

Theft suspects backed truck into Nashville Gun Shop Police are looking for suspects who backed a truck through the front of a South Nashville gun store early Wednesday and stole 11 guns. Five people were involved in the 4 a.m. burglary of the Nashville Gun Shop on Antioch Pike, according to Capt. Kenneth Walburn. They were wearing clothing that covered their faces. A new Dodge pickup with 250 miles on the odometer was used to smash through a metal security door covering the front of the building. Police say the truck was reported missing from a Memphis rail yard Sunday. tennessean.com

Reeds Jewelry store robbery suspects caught in South Carolina Three robbery suspects were apprehended in South Carolina after police said they used sledgehammers to aid in robbing a Fayetteville jewelry store. Just before noon Wednesday, police said three men entered the Reeds Jeweler's at 335 Cross Creek Mall. The suspects used sledgehammers to smash the glass of display cases. The suspects then took merchandise from inside those display cases before leaving the area in a four door sedan, police said. A multi-agency collaboration led the arrest of the suspects in South Carolina while they still possessed the stolen merchandise. Police said the suspects are awaiting extradition back to Fayetteville. wncn.com

Man sought in Zales Jewelry store robbery at St. Augustine outlet mall The armed robbery happened around 10:20 a.m. Wednesday at Zales Jewelry on State Road 16 in St. Augustine Premium Outlets. Witnesses told deputies the man entered the jewelry store and produced a small semi-automatic handgun. The man was carrying a cream-colored pillow case which he demanded the clerks put an unknown amount of jewelry inside. news4jax.com

Sears Thief in Berks Co. PA left his ID card behind An Allentown man is in hot water with the law after police say he stole thousands of dollars in earrings from a major retailer in Berks County. Police say the suspect, Theodore Fugee, 27, walked into Sears, and used his driver's license to pry open the display case, and remove three expensive pairs of earrings Detectives say a Loss Prevention Officer tried to stop Fugee but he got away. Investigators confirm Fugee left behind his driver's license, the very same one authorities say he used to pry open the display case. wfmz.com
Firefighters Respond To Wal-Mart Hazmat Incident at a Distribution Center in Temple, TX

Peabody, MA Police to conduct Active Shooter Training at Northshore Mall

Former Devils Lake, ND McDonald's manager accused of stealing over $20,000 from business

Palo Alto Police seek Armed Robbers in jewelry heist

Zales in Burlington, VT the victim of a Grab and Run; Diamond Ring valued at $1,579


Robberies and Burglaries
● Airline Market - Union Gap, WA - Burglary
● Cincinnati Bell - Cincinnati, OH - Burglary
● Dollar General - Warwick, GA - Armed Robbery
● Dollar General - Escambia, FL - Armed Robbery
● Kroger - Heath, OH - Theft/ Robbery - suspects arrested
● Pick N Save - Racine, WI - Armed Robbery - suspect arrested
● Rite Aid - Guilford, LA Robbery - suspect arrested
● Rite Aid - Kennewick, WA - Theft/ Robbery - LP Agent assaulted
● Style Exchange - Phoenix, AZ - Burglary
● TNT Gaming - Chesterton, IN - Burglary
● Tobacco Junction - Pelham, MA - Burglary
● Valero - Bakersfield, CA - Burglary

Vendor Spotlight

Chico's Partners with Tyco Retail Solutions for RFID-Enabled Inventory Accuracy
In-store inventory visibility enhances customer experience at Soma Intimates stores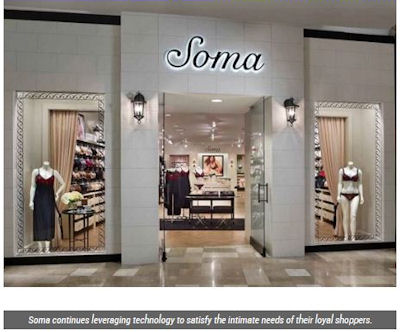 NEUHAUSEN, Switzerland - October 7, 2014 - Tyco Retail Solutions (www.tycoretailsolutions.com), a leading global provider of retail performance and security solutions, today announced positive results from its RFID pilot with Chico's. With focus on innovation in the store and evolving its omni-channel retailing strategy, Chico's partnered with Tyco to address inventory accuracy and visibility challenges in 13 Soma Intimates pilot stores. Harnessing the power of Tyco's RFID-based Inventory Intelligence solution, Soma associates can now access accurate, real-time inventory information in one place to better manage their deep merchandise assortment and to drive increased sales and shopper satisfaction. Having this level of inventory accuracy fosters associate confidence to provide a better customer experience.

Chico's is dedicated to enabling customers to shop anywhere, anytime, and anyhow they choose. Having visibility to accurate and timely inventory availability is a mandate across all channels and locations to support omni-channel initiatives. Use of RFID technology by Chico's Soma stores provides visibility to items across all pilot stores and distribution centers, extending from store receipt to customer purchase, and through the exit door. Insight into all channels at all times helps ensure customer satisfaction and limits lost sales due to inventory discrepancies or lack of item visibility.



"Our core value remains consistent: provide the most amazing customer service," said Ken Silay, Director, Technology, Research and Innovation for Chico's. "Innovation is an integral part of our mission to create a great customer experience. With RFID-based inventory intelligence, we can enhance the opportunity to have the right product available at the right place, at the right time to satisfy our in-store and omni-channel shoppers. Increasing our inventory accuracy helps minimize lost sales and out-of-stocks, keeping our customers happy and associates more productive. On our journey we've discovered innovation is always in fashion."

Read more here.

Featured Job Listings
Sponsored by Cam Connections
Feature Your Job Here For 30 Days -
70% Aren't On the Boards
Sr. Director, Field LP
Ross Stores
Dublin, CA
Ross Stores
Director of LP
The Children's Place
Secaucus, NJ
The Children's Place
Director of LP
Restoration Hardware
Corte Madera
Restoration Hardware
National Account Executive
Checkview
Northeast Region
Checkview
National Account Executive
Checkview
United States
Checkview
ORC Investigations Mgr
The Home Depot
Atlanta, GA
The Home Depot
Regional Director, AP
Rite Aid
NY Metro, NY
Rite Aid
Director, Pharmacy LP
Rite Aid
Camp Hill, PA
Rite Aid
Corporate Investigator
Confidential
San Francisco Bay, CA
Confidential
National Account Manager
Vector Security, Inc
TBD
Vector Security, Inc
LP Agent
JONS Markets
Los Angeles, CA
JONS Markets
LP Investigator
Lamps Plus
Chatsworth, CA
Lamps Plus
LP Investigator
Tom Thumb
Dallas, TX
Safeway
National Account Mgr
Confidential
Northeast
Downing & Downing

Limited Time Only - Post Your Multi-Unit LP jobs for FREE - Learn More Here

Daily Job Alerts


Sponsored by Cam Connections
Appearing One Day Only
View our Internet Jobs Archives here
Area AP Manager
Big Lots
Long Island/Northern NJ, NY
Big Lots
LP Specialist
HEB
Austin, TX
HEB
LP Manager
Fred Meyer
Klamath Falls, OR
Kroger
LP Specialist
Kroger
Elkhart, IN
Kroger
District E LP Specialist
Kroger
Huntington, WV
Kroger
LP Specialist
Food 4 Less
San Bernardino, CA
Kroger
Dept Mgr LP & Safety
Lowe's
Brevard, NC
Lowe's
Assistant LP Manager
Nordstrom
Paramus, NJ
Nordstrom
AP Manager
Sam's Club
Pleasantville, NJ
Wal-Mart
AP Manager
Sam's Club
Chandler, AZ
Wal-Mart
AP Manager
Sam's Club
Phoenix, AZ
Wal-Mart
AP Manager in Training
Walmart
Princeton, NJ
Wal-Mart
AP Manager in Training
Walmart
Cherryville, NC
Wal-Mart
AP Manager in Training
Walmart
Seaford, DE
Wal-Mart
AP Manager in Training
Walmart
Mineral Wells, TX
Wal-Mart
AP Manager in Training
Walmart
Tucson, AZ
Wal-Mart
AP Manager in Training
Walmart
Glendale, AZ
Wal-Mart
AP District Manager
Rite Aid
Pittsburgh, PA
Rite Aid
Multi Unit LP Manager
Sears
Richmond, VA
Sears Holdings Corp
LP Manager Hrly
Sears
Barboursville, WV
Sears Holdings Corp
LP Manager
Sears
Fort Worth, TX
Sears Holdings Corp
LP Manager Hrly
Kmart
Waterloo, IA
Sears Holdings Corp
AP Team Leader
Target
Fairport, NY
Target
LP & Safety Mgr Distribution
Tractor Supply Co.
Franklin, KY
Tractor Supply Co.
LP & Safety Specialist Distribution
Tractor Supply Co.
Hagerstown, MD
Tractor Supply Co.
LP Manager
Macy's
Elyria, OH
Macy's
Regional LP Manager
Save A Lot
Earth City, MO
Save A Lot
District LP Manager
Loblaw Companies
Calgary, AB, Canada
Workopolis
LP Lead
Sears Canada
Calgary, AB, Canada
Workopolis


Home of the Industry's Original
On the Move

Graham Phillips was named Department Head of Loss Prevention/Safety for Lowe's.
Post Your New Job or Promotion!
See all the Industry Movement

Your Career
Sponsor this section of the Daily
The 4 Biggest Myths About Leadership
There is much to learn about leadership, even when you think you know it all. There are common myths people believe when it comes to leading employees or teams, so make sure you're not falling for these common misconceptions. Position as leadership

Help Your Team Spend Time on the Right Things Your employees have as little time to get everything done as you do, so it's important to make sure that they spend those precious minutes on things that will have the biggest impact and will lead to greater success. Here are some ways you can make the most of your time. Sharpen your vision

9 Steps to Being a Better Boss
Being a great boss is more than just reminding everyone you're in charge. It's about taking charge when the time is right, picking the right battles, and taking care of yourself as much as you do your team. Check out this video! It's not urgent

How to Be a Memorable Leader
No matter the size of the team you're leading, your first challenge as a leader is to rise above being the "one in charge." In order to be remembered and make sure that your team reaches success, it starts with your ability to communicate effectively with your team. Use these tips to help them really hear what you're saying. Get their attention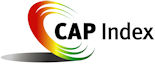 Tip of the Day
Sponsored by Vector Security
Competition is the best thing for all of us
Whether you're a retail executive or a solution provider the next best thing to your spouse telling you about your weaknesses is the competitor nipping at you heels. It'll keep you up at night and it'll light your fire in the morning.

Just a Thought,
Gus Downing






Upcoming Events

Northeast Regional Conference on LP
October 28, 2014
Monroe Twp, NJ
---
Recruiting?
Get your job e-mailed to everyone... everyday
Post on our Featured Jobs Board!
Reach your target audience in 2014 every day!
Request our 2014 Media Kit
update account / change e-mail
unsubscribe FEEDBACK
www.downing-downing.com

Advertise With The D&D Daily




36615 Vine Street, Suite 103
Willoughby, OH 44094
440.942.0671
copyright 2009-2019
all rights reserved globally