The D&D Daily Mobile Edition
October 23,

2015



The LP Industry's #1 News Source - Informing, Educating and Instilling a sense of community



News Brief
Sponsored by WG Security Products, Inc.
The Third Quarter Push - Busiest Period For Senior LP Jobs All Year
Twelve New Senior LP Job Openings in Last Seven Weeks - Three Senior LP Jobs Posted This Week Alone
With VF Corp, a $12B worldwide retailer posting their Director of Global Security position, A'GACI posting their Dir. of LP position in San Antonio, and Harbor Freight posting their Director, Safety & Loss Prevention position in Calabasas, Ca., it's been a great week for senior level positions. Just over the last seven weeks the industry's had a stretch when lululemon posted their Vice President Asset Protection and Global Facilities position in Vancouver, 99 Cents Only posted their Director of Asset Protection position in , Bev Mo posted their LP Director position in Concord, Ca., Pier 1 Imports posted their new Director of LP position in Dallas, TX. (which had been vacant for years), Save Mart Supermarkets posted their Director of LP position in Modesto, Ca., Lane Bryant re-posted their Director of LP job in Columbus, OH. And finally with Cracker Barrel posting their Director of LP position in Lebanon, Tenn., and Wal-Mart Canada posting their Director, LP (Western Canada) in Calgary, Ca., and Southern Wine & Spirits posted their Director of Safety and Security in Greenwood, IN., this makes 12 senior LP jobs in the last 7 weeks and absolutely the busiest period of 2015.

Yes, traditionally the third quarter is the time when retail America pushes to fill their positions for the upcoming fourth quarter. However, these positions won't have much of an impact on this upcoming fourth quarter. What this represents, apart from one retirement and one corporate relocation, especially in a slow shrinking market is rising shrinkage, pent up demand, and the need to respond before 2016 gets going and be able to make an impact in 2016. Interestingly, we haven't seen 12 senior LP jobs pop up like this in this short of a period since we've been publishing the Daily the last five years.

Good Luck to all of you involved in the processes and remember do your homework and make sure you put yourself in a position to turn them down as opposed to being turned down. Just a thought.

Survey: Share your insight on loss prevention - within pharmacies
Managing Loss Prevention efforts within pharmacies is critical, but can be time consuming, laborious and even ineffective. Drug Store News has partnered with Supplylogix, a leading provider of intelligence solutions for pharmaceutical inventory management, to conduct a survey for the purpose of identifying industry standards for preventing pharmacy diversion and highlighting the current challenges pharmacy and loss prevention teams face.

Click here to complete our brief questionnaire related to Loss Prevention and Compliance with DEA Title 21. drugstorenews.com

ECeipt sues Macy's, Dick's Sporting Goods, and now Home Depot for infringing on receipt handling patent
that lets customers choose whether to have their receipts printed or emailed to them. ECeipt LLC said it registered the patent, titled "Receipt Handling Systems, Print Drivers and Methods Thereof" in February 2014 but that Home Depot is infringing the patent with its point-of-sale computer systems in its retail stores. ECeipt filed similar suits in August over the same patent against Macy's Inc. and Dick's Sporting Goods Inc. The patent provides an option on display devices at retail stores to print receipts or have them emailed to customers, ECeipt said. law360.com

Lumber Liquidators pleads guilty in second case, pays $13.2M fine - Unrelated to "60 Minutes" formaldehyde report
A federal investigation related to Lumber Liquidator's illegal timber trafficking has ended with a guilty plea and some damning statements by prosecutors.

Multiple published reports indicate the flooring retailer plead guilty to one felony and four misdemeanors and agreed to pay a $13.2 million fine. The guilty plea stems from an investigation into charges that the company imported flooring manufactured in China from timber illegally harvested from an area in eastern Russia.

According to an Associated Press report, a statement of facts filed with the plea agreement indicated that Lumber Liquidators should have known the flooring manufactured in China was made from illegally sourced Mongolian oak. However, the company failed to heed "red flags" as required by the company's own internal procedures.

The please agreement is said to be unrelated to the controversy that erupted after a CBS "60 Minutes" report exposed that some of Lumber Liquidators' laminate flooring sourced from China contained high levels of the carcinogen formaldehyde. chainstoreage.com

Retail Store Manager Sues Coach Over Illegally
Firing Her for Weight Discrimination
A Detroit retail store manager is suing her former employer, claiming the company illegally fired her due to her weight and her refusal to use surgery and hormone therapy to lose a few pounds. DeLorean's lawyer, Sarah Prescott, says the firing action illustrates a longtime consistent behavior at the retailer. retailcustomerexperience.com

VF Reports 2015 Third Quarter Results - For those interested executives
Third quarter revenue up 3 percent (up 8 percent currency neutral)
● Outdoor & Action Sports revenue up 5 percent (up 13 percent currency neutral)
● International revenue down 5 percent (up 9 percent currency neutral)
● Direct-to-consumer revenue up 3 percent (up 8 percent currency neutral)
● Earnings per share down 1 percent (up 14 percent currency neutral) businesswire.com

LPRC Welcomes LTAS Technologies, Inc as new Solution-Provider Member
We would like to welcome LTAS Technologies, Inc. as a solution-provider member of the LPRC! LTAS adds a very unique aspect to the loss prevention and asset protection industry; we look forward to having your expertise in the field. Also, a special thank you to Allen Atamer, CEO, and Ron Chan, sales Representative-we look forward to working closely with you both! LTAS will be joining our Organized Retail Crime working group, as well as the Data Analytics, and Retail Fraud working groups and action teams.

Build-A-Bear recalls 35K stuffed animals over choking fears
Horned stuffed dragons made in China and sold in Build-A-Bear may open up and expose stuffing that young kids could choke on. The value of the toys being recalled is listed at $865,000. bizjournals.com

Penney cuts 300 HQ jobs in cost reduction move; The layoffs at J.C. Penney represent about nine percent of the company's headquarters staff


Quarterly Same Store Sales Results
Sketchers Q3 global retail comp's up 10.4% with total net sales up 11.8%
All the News - One Place - One Source - One Time
The D&D Daily respects your time & doesn't filter retail's reality
Report Your News!
(content subject to approval)




EMV Transition to cost $3.9B for the 152,000+ convenience store industry - Average cost equals half of one year profit per store
Testifying at the hearing, Jared Scheeler, managing director of The Hub Convenience Stores Inc., indicated that it has cost his chain of four North Dakota convenience stores $134,500 to date to install point-of-sale and pump card readers that accept EMV chip transactions. The average transition cost is more than $26,000 per store, compared with an average profit of $47,000 per year, bringing the total cost to roughly $3.9 billion for the 152,000-plus convenience stores nationwide.

Despite average cost of switch to EMV exceeding half of annual profits, failure to include PIN creates "missed opportunity" to reduce fraud further, says NACS Board Director Jared Scheeler. nacsonline.com

IT Personnel Are the Riskiest Business Users
According to Intermedia's 2015 Insider Risk Report, which catalogued the online security habits of more than 2,000 employees in the US and UK, most office workers engage in some form of unsafe online habits that could jeopardize their employer or their customers. But, the very people who have the greatest access to company data and are tasked with keeping the company secure—IT personnel—are much more likely to engage in risky behaviors than the average employee. "It's nearly always that technical people are the worst offenders." "They know how to get around various controls that an IT team will put in place." infosecurity-magazine.com

Don't overdo biometrics, expert warns
Biometric data such as fingerprint scans is being collected too widely and too casually, according to security company Protegrity USA. As biometric access replaces passwords it adds convenience for users. But many companies are deploying the technology too casually, he said. "Biometrics should be used in a far more cautious manner," he said. According to Gartner, 40 percent of smartphones will have biometric sensors by 2016.

"Not all the vendors store the fingerprints securely," wrote Wei and Zhang in their report. "While some vendors claimed that they store users' fingerprints encrypted in a system partition, they put users' fingerprints in plaintext and in a world-readable place by mistake." And the dangers are not just theoretical. Late last month, the Office of Personnel Management admitted that 5.6 million fingerprints had been stolen from its servers -- not just 1.1 million as had been reported over the summer. csoonline.com

Border Searches May Be Best Argument For Cloud Computing
If you travel into the United States from abroad and carry sensitive or privileged information on your laptop or phone, you are at risk. If your employer is under investigation in the United States, there is a clear and present danger. This is the best argument ever for cloud computing. law360.com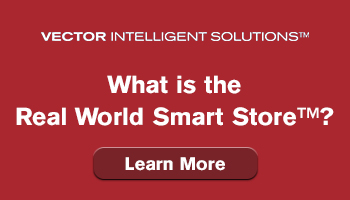 Spotlight on Cam Connections

The Perfect Answer to An Imperfect World

Cam Connections, Inc. a division of Protection 1 has been providing loss prevention solutions to regional and national retail organizations since our inception. CCI recognizes that your security needs are unique and require a personalized touch; security solutions which are carefully planned and executed, not forced. Our depth of experience with electronic security systems in retail loss prevention applications, makes us a solid choice to help you protect your business from loss.

We have experience in various systems including:

●
Analog and IP Video Surveillance Systems
●
Video Analytics
●
Intrusion and Fire Alarm Systems
●
Integration to Electronic Article Surveillance Systems
●
Access Control Systems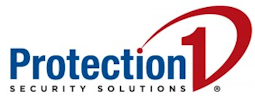 CCI is a custom systems provider, not a manufacturer. We are free to select the most appropriate products available in the marketplace and, thereby, we can offer you the highest quality security solutions that demonstrate exceptional value. We partner with each client in performing a comprehensive facilities, financial, human, and overall security risk assessment. Our team of dedicated professionals then design, install, and service electronic security systems that are custom tailored to fulfill each individual client's needs.

CAM CONNECTIONS, INC. a division of Protection 1
3970 S. Pipkin Road - Lakeland, FL 33811-1422
Tel. 863.583.3343 - Fax. 863.583.3349 - Toll Free. 888.544.1085
www.camconn.com

Press Releases



Compass Group UK & Ireland win Loss Prevention Team of the Year at Retail Fraud Awards

Compass Group UK & Ireland tasted success at the Retail Fraud Awards, held at the King Power Stadium in Leicester, after being named Loss Prevention Team of the Year - Instore.

The Retail Fraud Awards showcase and celebrate the very best in loss prevention, people, processes, strategy and technology. The event marks a culmination of work throughout the year, acknowledging top quality individual and team performances, innovative new products and winning industrial strategies.

Compass Group UK & Ireland's Profit Protection Team were awarded the title of LP Team of the Year - Instore after a very strong annual performance. The continued focus on unit reviews of their compliance to Profit Protection procedures and the ongoing implementation of a thorough plan to improve loss prevention, guaranteed that Compass Group UK & Ireland impressed the judges sufficiently to take the title.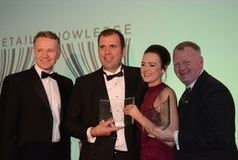 Profit Protection Team with LP Team of the Year - Instore

The challenge facing Compass' Profit Protection Team is that the business generates a combined annual turnover of 1.8 billion pounds across seven different industry sectors. The team identified the need to engage with key stakeholders to ensure the importance of profit protection was embedded across the business. This was done by devising multiple channels to provide the required training and guidance and creating a culture of Profit Protection.

Damien Barne, Profit Protection Manager for Business & Industry commented: "I'm really proud that we won the award for Profit Protection Team of the Year. We work really hard in the Profit Protection Team to train and coach our people at all levels of the business to identify risk and ways to reduce loss, it's brilliant to be recognised for our efforts with an industry award of this calibre."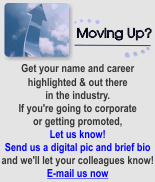 New York Metro ORC Alliance
NYC's New ORC Effort
The Start Up - The Vision - The Team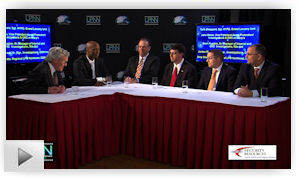 Learn about the New York Metro Organized Retail Crime Alliance from some of the key members who helped launch this key public-private partnership in September 2014 - Tarik Sheppard, Sgt. NYPD, Grand Larceny Unit; John Matas, VP Asset Protection/ Investigations & ORC, Macy's; Sean Huggins, Sr. Manager of Internal and ORC Investigations, Rite Aid; Jordan Rivchun, Sr. Regional LPM, DSW Inc.; and Chip Chiappetta, Regional LPM Northeast, DSW Inc. Hear why the NYPD got involved, what makes ORC in NYC unique, what the most prevalent ORC crimes are, and how the effort to establish a National ORCA is finally coming along.
---
In this LPNN Quick Take, Amber Virgillo chats with Nicholas Khalil, CEO, Checkview. With a customer-first approach built on honesty and integrity, learn why the industry is starting to take notice of Checkview - starting with their satisfied customers.
Solution Providers, have a video or commercial you want to publish? Contact us.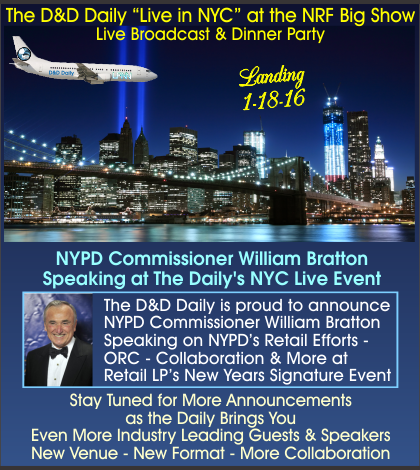 Canadian Push
Sponsored by Vector Security
Target begins international shipping test; Canada laughs
Target Corp. is testing an international website where foreign residents can have Target merchandise shipped to their homes. One of dozens of international websites is for Canada. Canadian shoppers are, once again, unimpressed with Target. The Canadian website is getting skewered by Canadian press, experts and consumers, who are discovering high shipping costs and unavailable products. The website won't win back Canadian hearts, McMaster University marketing professor Mandeep Malik told CBC. "My instinctive reaction [is] that this is something that we will collectively laugh about, like really?" she said. bizjournals.com

Canadian Cities Could Soon Have More Luxury Department Stores than in U.S.
With Holt Renfrew's expansion and Saks Fifth Avenue's arrival in February, Canadian cities could soon boast a higher concentration of luxury department stores per capita than most American cities. For comparison, we analysed American metropolitan areas housing Saks Fifth Avenue, Neiman Marcus and Barneys New York stores. Remarkably, most large U.S. regions have fewer luxury department stores, per capita, than the Canadian cities listed above. retail-insider.com

Canada Post embracing e-commerce with modern pickup centres - Reinventing Itself
The brightly lit store, which opened this month in an open-air mall in Richmond Hill, has self-serve kiosks for parcels and postage, a drive-through for package pickups – and even a change room for online shoppers to try on their e-commerce fashion purchase so they can return it if it doesn't work. The test store, and two more to open next year in Edmonton and Vancouver, is designed to cater to young digital shoppers on whom Canada Post is betting heavily in an era of dwindling snail mail. "The entire place is focusing on e-commerce so we can solidify our position in e-commerce ... The e-commerce world is changing so fast." Canada Post is counting on cashing in on the growing appetite for e-commerce to help revive its business. theglobeandmail.com

Nordstrom Rack Plans Canadian Fall 2017 Debut - With 20 Rack Stores Planned
It will face competition from Saks Fifth Avenue's Saks OFF 5TH, which plans to open approximately 25 Canadian stores. Nordstrom has indicated that much of the product carried in its Canadian Rack stores will be from its full-line Canadian stores, as opposed to OFF 5TH which primarily carries made-for-outlet product.

Saks recently revealed that it would open a 30,000 square foot OFF 5TH at Calgary's CrossIron Mills in September of 2016, and sources say that OFF 5TH has secured space in all three major Western Canadian metropolitan areas, with announcements expected to be made shortly. Saks OFF 5TH's first Canadian locations will open next spring in Ottawa (Tanger Outlets Ottawa), Niagara-on-the-Lake (Outlet Collection at Niagara) and at Vaughan Mills, north of Toronto. retail-insider.com

Nordstrom Reveals Two Toronto Store Opening Dates
Nordstrom's CF Toronto Eaton Centre flagship, measuring 213,000 square feet, will open on Friday, September 16, 2016. Nordstrom's 191,000 square foot Yorkdale Shopping Centre location is scheduled to open on October 21, 2016. retail-insider.com

Online grocer Penguin Fresh launches pick-up kiosks at mall parking lots
It is now being tested at two malls in Toronto and launched recently at a site near a Wal-Mart store just outside the city, in Vaughan, Ont. Soon the service will be operating at five locations. theglobeandmail.com

Retail Fast Facts: September 2015
Highlights:
● Total monthly retail sales changed by 2.4 per cent over the comparable month last year.
● Total sales excluding food, automotive and gasoline changed by 4.1 per cent over the comparable month last year. Read more

Vancouver, BC: Three Arrested in Large-Scale Fencing Operation; $100,000 in stolen property recovered
In August and September of 2015, the VPD Anti-Fencing Unit acted on information police received regarding the owners of a convenience store on King George Boulevard in Surrey and that the business was merely a front for a fencing operation. It was alleged that large quantities of property, stolen in Vancouver, was being bought, sold, and ordered at this business. Among the stolen items, police seized 3,500 razor blades stolen from local Metro Vancouver pharmacies, including London Drugs and Shoppers Drug Mart. The operation functioned as a "predatory fence," purchasing property from drug addicts who were stealing to support their habit. It was also a "distribution fence," purchasing stolen property from known professional thieves and organized retail crime groups. The stolen goods were then resold to other retailers, sent overseas, or further distributed at flea markets. Investigators executed search warrants at the business, as well as two residences, all located in Surrey. Police seized $10,000 in cash and well over $100,000 in stolen property. vpd.ca

Whitecourt, AB: Police chase leads to 2 Arrests in the Armed Robbery of Audrinna's Jeweller's
Two men were charged after a police vehicle and foot pursuit following an alleged armed jewelry store robbery in Whitecourt on Monday afternoon, Oct. 19. RCMP charged 25-year-old Carl Gerard Snow of Whitecourt and 20-year-old Bradley Dieter Bender of Cherhill with several offences including robbery with a firearm, possessing a prohibited firearm, being disguised while committing an offence, possessing a stolen vehicle. RCMP said they received a 911 call at 4:48 p.m. while the robbery was in progress at Audrinna's Jeweller's. One of the two suspects entered the store wearing a balaclava and threatened the clerks with a firearm. He broke a display case and took several pieces of jewelry. The suspects fled the scene in a pickup truck. Following a short Police chase, 2 men were apprehended with the assistance of Police K9. whitecourtstar.com


Yorkdale's Jimmy Choo store hit by same shoplifter twice
Toronto police have released security camera images of a woman accused of shoplifting a designer wallet and a purse from a store at Yorkdale Mall. Police allege that last Friday at about 11 a.m., a woman walked out of Yorkdale's Jimmy Choo store with a purse worth $2,300 that she did not pay for. On Monday at about 11:25 a.m., police allege the same woman stole a wallet from the store worth about $1,500. The woman is described as 35 to 45 years old, with a medium build and dark hair. She was last seen wearing a black shirt, blue pants and a beige coat. Anyone with information about these thefts is asked to contact police at 416-808-3200, or Crime Stoppers at 416-222-8477 (TIPS). cp24.com

Stephenville, NF: Canadian Tire Reports a Trailer break-in, tires stolen
Members of the Bay St. George RCMP are investigating a report on Monday of theft from the Canadian Tire Store property on Prince Rupert Drive in Stephenville. A report was received at 9:51 a.m. that a tractor trailer on the property was broken into and a number of tires stolen sometime between Saturday night and Monday morning. thewesternstar.com

Hamilton, ON: Fentanyl stolen at knifepoint from Pharmacy
Hamilton police are warning the public about the potentially deadly effects of taking unprescribed fentanyl after a knifepoint robbery at a pharmacy. Police say a lone suspect entered the John Street South pharmacy shortly before 10:30 a.m. Monday, approached an employee while brandishing a knife and demanded narcotics. He fled with an undisclosed quantity of fentynal patches. thespec.com

Surrey, BC: Police staying tight-lipped about incident at strip mall
Surrey RCMP were investigating an incident outside a strip mall on Scott Road on Tuesday morning. Police tape was up and one officer was guarding the area overnight. Mounties were called to 80th Avenue Tuesday morning following reports of an altercation. According to people at the scene, a man was stabbed and a second person may have been injured as well. globalnews.ca

New Minas, NS: Police arrest a thief who hit at least 2 stores and a Gas Station
RCMP received a call about a theft from a local business in Greenwood Oct. 13 at 3 p.m. A male shoplifter had left the store with two carts full of merchandise, got into his vehicle and drove away. He took a generator, blender and vacuums from the store in Greenwood. He left the area and headed to another store in New Minas, where he also filled a cart with items, mainly tools, and left without paying. He then proceeded to a gas station in New Minas where he put gas in his vehicle and drove away without paying. With the assistance of Windsor RCMP, the vehicle in question was stopped and a 52-year-old Dartmouth male was arrested and is facing theft charges, possession of stolen property charges and operating a motor vehicle while disqualified charges. kingscountynews.ca

Toronto 'romance scam' linked to $5B FBI fraud probe
Three GTA men have been arrested in connection with an alleged cross-border money laundering scheme totaling $5 billion, including a man accused of posing as a UN ambassador. Toronto Police made the link back in 2014 when they started investigating what they call a "romance scam." It involved a 63-year-old widow from Toronto who was allegedly defrauded of approximately $609,000. Peel Regional Police arrested Ikechukwu Amadi and Lineo Molefe on Oct. 7. Both are charged with laundering the proceeds of crime and fraud over $5,000. That investigation led to the arrest of a third man who police believe is a member of a transnational criminal organization known as The Black Axe or Neo-Black Movement of Africa. Akohomen Ighedoise, 41, of Toronto, is charged with laundering the proceeds of crime, fraud over $5000, and participating in a criminal organization. Police allege the Black Axe or Neo-Black Movement is intimidating members of the Nigerian community in the GTA to extort money. Ighedoise and Amadi are among six people indicted by the FBI in connection with a $5 billion money laundering scheme involving wire transfers. Ighedoise also allegedly posed as a UN ambassador with forged identification dating back to 2011. He also allegedly used the alias Martin Acker or Martins Acker Jr. to interact with people online. mississauga.com

e-commerce

Sponsored by The Zellman Group
Online ad fraud now accounts for one third of US digital ad spend
A report from online security firm Distil Networks, in collaboration with the Interactive Advertising Bureau (IAB) and the Trustworthy Accountability Group, identified programmatic buying and selling as a key reason for growth in ad fraud, with increased automation allowing for more opportunities for fraud. According to Advertising Age, the IAB has just announced record digital ad spending figures of $27.5bn for the first half of 2015, meaning that fraud would account for 34% of annual digital expenditure. research-live.com

How Retailers Can Turn Online Fraud Prevention Efforts into Cash
Almost every day we hear of a new breach. Accordingly, as far as cost centers are concerned, who can argue that cyber-spend is not a wise investment? Customers, brand, and market share are all in the crosshairs, so spend is eminently prudent. Yet, what if you could also use your interdiction efforts to turn the online fraud prevention cost center into a revenue generator? Put another way, what if the efforts expended to stop bad actors can simultaneously provide the benefit of greater top-line results? That small pivot can turn your fraud prevention efforts into cash!

Treat the Symptom to Stop the Pain
The reaction to a cyber event is predictable and remarkably similar irrespective of the victim. First, retailers want to stop it from happening again. Usually, that response is manifested in technology investments, people and much more stringent access rules for people interacting with the affected website. The second reaction to a cyber event is to rely on IT to harden the affected assets or intellectual property (IP) to ensure that it is no longer vulnerable. Today, most bad actors are attacking e-commerce and other websites to steal and scrape digital identities. So, while the initial reaction may be the tried and true approach to stopping the immediate pain, ignoring the new digital identity target may result in much more severe consequences than the loss of IP.

It's all about your digital DNA
When you think about it, a digital identity is the gift that keeps on giving. With a clean credential, a new device and some social engineering, fraudsters can leverage the initial stolen digital identity to essentially go anywhere on the Internet. With global shared intelligence derived through interactions across a variety of websites, you have the benefit of information like email addresses, account markers, geo-locations, associated devices and relationships that will help inform you.

Avoiding Self-Inflicted Pain
● Assuming customers are guilty until proven innocent – Rather than placing trust in returning customers, many retailers assume customers are guilty until proven innocent. This approach turns away customers if there's the slightest hint of suspicious activity.

● Adding step-up authentication – Step-up authentication includes SMS text messages or challenge question initiated when a merchant realizes the customer is using with an unrecognized device. E-commerce merchants assume if customers can answer the question, they must be authentic. The problem in this approach adds costs to the enterprise and friction to the customer.

● Relying on antiquated cybersecurity software – If your fraud prevention efforts are designed around perimeter security or based on early versions of device fingerprinting solutions, you will likely find yourself ill-equipped for the cyber challenges. multichannelmerchant.com

Amazon Q3 sales up 23% & hits $25.4B
Of the $25.4 billion in total sales, product sales increased 15.2% to $18.5 billion, while service sales increase 55.3% to nearly $6.9 billion. North America showed strength, with sales growing 28.3% to $15 billion with the broad category Amazon.com calls "electronics and other general merchandise," growing 34.6% to $11.8 billion. chainstoreage.com

Research Reveals Retailers' Struggles To Unify Online And In-Store Experiences

Report: Consumers rather buy from brand sites than online retailers

Microsoft to use iris authentication for mobile payments

"Fraud is not a person - it is a dynamic grouping of statistics that deviate from the norm."
Stuart B. Levine, CFI, CFCI
CEO, The Zellman Group & Zelligent


ORC News
Sponsored by NEDAP
San Antonio, TX: Trio arrested after $1 million in merchandise stolen from UPS warehouse
San Antonio police busted a theft ring responsible for $1 million worth of stolen merchandise from the UPS warehouse on the Northeast Side. Three men were arrested Wednesday in connection with the ring. A smart bike with a tracking system lead investigators to the home one of the suspects, Juan Betancourt, back in June, according to an arrest warrant affidavit. He allegedly confessed to his involvement and pointed police to other people involved in the ring. UPS contacted SAPD in June, but the criminal activity could have started back in December. Police say Betancourt was a shift manager at UPS and he confessed to telling two employees which items to steal. The second suspect, identified as Michael Rozier, worked at the UPS shipping dock and he's accused of calling another person to steal entire pallets of merchandise while that unidentified person acted as a customer picking up a shipment. An arrest warrant affidavit says James Cross would get stolen UPS items like Microsoft tablets from Rozier. Undercover officers recovered $250,000 worth of stolen items from Cross' Northeast Side home in July. The recovered items included thousands of dollars worth of tablets that detectives traced back to UPS. Cross is accused of paying thieves to bring stolen goods to his house which he would later sell online or at the Eisenhauer Flea market. Investigators recovered $300,000 in stolen merchandise from the flea market that day. Police anticipate more arrests in this case. foxsanantonio.com
Wrentham, MA: Saks Off 5th Loss Prevention nabs 3 of ORC ring; group hit 17 other stores
Police recovered thousands of dollars in stolen merchandise when they arrested three people who are allegedly part of a larger organized retail crime ring. On Tuesday evening, Wrentham Police responded to a shoplifting-in-progress call at SAKS Off 5th outlet store. The Saks Loss Prevention officer said he saw the trio concealing items while inside the store. Police watched from outside until the suspects left the store and got into their rented Dodge Charger. Police then searched the rental car and found the trunk full of bags with stolen merchandise. The suspects used tools to pry the inventory control tags off or wrapped the devices in foil to render the exit door alarms useless, according to police. Police arrested Topaze Stinson, 44, Tanichole Kline, 34, and Tamisha Brown, 31, all from Hartford, Connecticut. In total, merchandise from 17 stores, totaling thousands of dollars, was recovered, according to police. myfoxboston.com
Waynesboro, VA: Lowe's thief faces forgery, $7,000 theft charges
A local man is in Middle River Regional Jail today, facing multiple charges involving a credit card scam. In early August, a 57-year-old Augusta County man contacted Waynesboro police, telling officers that one of his family members stole his credit card and made $1,704.52 worth of purchases at the Waynesboro Kohl's location from July 6 to July 8. The victim said that the family member had also taken his social security card and other personal information, which was used to open a Lowe's credit card account. Between June 23 and June 29, more than $7,000 worth of purchases at the Lowes store in Waynesboro were billed to that account, under the victim's name. dailyprogress.com

Valparaiso, IN: Woman charged in theft of 77 pairs of shoes from Payless
Valparaiso police arrested Amanda Pollock after they were called about 1:40 p.m. on Tuesday to Payless Shoe Source. A loss prevention manager contacted police after investigating suspicious activity at the store. Pollock is accused of thefts that occurred between December 2014 and Oct. 6. Pollock told police she was having financial problems, which led her to steal from the store, and said most of the items were for her young son. In addition to the shoes, Pollock is accused of taking costume jewelry, socks, scarves and hats. Police said the total value of the goods and cash Pollock allegedly took was $1,741. chicagotribune.com


Santa Fe, NM: Police investigating 3 thieves who are targeting The Home Depot and Lowe's
At least nine shoplifting incidents have happened at Lowe's and Home Depot in September and October in which the 'trio of thieves' have stolen about $12,000 worth of merchandise. Police believe their getaway vehicles are a 2004 silver Hyundai and a 1996 silver Subaru. The suspects could be in Santa Fe or the Espanola area. krqe.com

Camden, NJ: "You buying stolen items from criminals, we will prosecute you to the fullest and shut you down"
Osidio Jimenez, 45 a clerk at the shop was arrested at the bodega on Oct. 15 and charged with receiving stolen property. Police executed a search warrant at the store Wednesday, recovering about 30 items, including 16 packages of Aleve believed to have been shoplifted from a Deals store; a handheld game system; three cellphones; a GPS unit; two car stereos; a car battery charger; an engine starter; a table saw; and several power hand saws, nail guns and grinders. courierpostonline.com
Do you have an ORC case to share?
Share your ORC news and help the industry grow

Retail Crime News

Sponsored by Security Resources
Altamonte Springs, FL: Police search for suspect in Loomis Armored Car guard shooting at Publix
The Altamonte Springs grocery store where a money carrier was shot in the head Thursday reopened Friday, with a Florida Highway Patrol trooper posted there for half the day, officials said. Shoppers took cover as gunshots rang out at the Publix off State Road 436 in Altamonte Springs on Thursday. Two people -- the gunman and the getaway driver -- are being sought in connection with the shooting at the Publix. The 25-year-old victim is being treated at Orlando Regional Medical Center. According to police, the shooter was waiting inside the front doors of the Publix around 3:30 p.m., and the money carrier was struck by gunfire as he was exiting the store Surveillance video from the store showed the gunman sitting in a chair near the front door. He briefly walked away, but when he came back, he raised his gun and fired at the Loomis money carrier. "(The victim) was alert, conscious and was able to talk to investigators to describe exactly what happened," said Altamonte Springs Police Lt. Robert Pelton. At least three others were treated for cardiac issues. With the money carrier's armored truck parked in the lot, the gunman jumped into a stolen car with the money bag and took off, police said. wesh.com
Pittsburg, CA: Three Employees Stabbed by Shoplifter at WinCo Foods
Pittsburg police are searching for a male suspect who stabbed three employees at the WinCo food store on North Park Boulevard. Police say the suspect entered the store and stole shaving razors. As he exited the store, he was confronted by five store employees and a physical altercation ensued. Three of the five employees were stabbed, but all are expected to survive. One employee was stabbed in the back and two others suffered stab wounds to their arms. The suspect was managed to escape. abc7news.com
Castleton, IN: Early morning attempted Armed Robbery and Shooting at Panera Bread
Police were looking for a suspect early Friday morning after an attempted robbery and shooting at a Castleton Panera Bread store. According to Indianapolis Metropolitan police, the shooting happened around 5 a.m. A Panera Bread delivery driver was shot. Police said he was grazed in the neck and expected him to survive. At this point, police said an attempted robbery spurred the shooting although nothing was taken. Police believe the suspect followed the Panera driver into the backdoor and shot him inside the store after a confrontation. cbs4indy.com
Bryant, TX: Police shoots at fleeing Target shoplifter
Bryant Police arrest a person who reportedly shoplifted at a local store then fled from authorities. Officers responded to a Target Store on Thursday around 2:45 p.m. The alleged shoplifter was leaving the store when he was approached by police in the parking lot. Brandon Davis, 29, ran to his vehicle when he spotted police, so an officer used a taser on him. The suspect was still able to get into the car and drive off. The officer then fired gun shots at Davis, but the reported shoplifter was not wounded. The suspect then led authorities on a chase that ended at Raymar Road. Davis was charged with felony fleeing, fleeing on foot, use of another person's property to facilitate a crime, shoplifting, and driving on a suspended license. One officer did sustain minor injuries while trying to make the initial arrest. He was taken to a local hospital for treatment. katv.com

Miami, FL: Man Arrested in Hialeah Gardens Skimming Raid; 9 Gas Stations, over 2000 credit card numbers
A Hialeah Gardens man is behind bars after a police raid uncovered an elaborate credit card skimming scheme. Miami-Dade Police say 28-year-old Anthony Nunovero is charged with organizing a scheme to defraud, credit card forgery and possessing equipment to make fake credit cards. After Thursday morning's raid, police uncovered skimmers, counterfeit credit cards, and a laptop from Nunovero's home. Police say all of the equipment is what is needed to steal your credit card and debit card information from gas pumps. Police estimate that Nunovero hit at least nine gas stations and obtained 2,000 credit card numbers. It's estimated that Nunovero stole at least $500 per credit card. nbcmiami.com
Vancouver, WA: Police seek help in theft of graphing calculators from Office Max and Office Depot
The Vancouver Police Department is asking for the public's help to find three women who allegedly stole graphing calculators at two office supply stores Oct. 9. According to police, three women or girls were involved in two incidents of theft, one at an Office Max and the second shortly after at an Office Depot. Police said the three women walked to where the calculators were sold in each store, placed them in large shoulder bags then left without paying. The department released an image captured from a surveillance video of the three suspects in one of the stores. columbian.com
Groton, CT: Suspect Wanted in Connection With Wine Thefts Across Northeast
A thief with a taste for fine wine is targeting businesses across the northeast, and police in Groton, Connecticut, believe a 25-year-old New York man is behind the spree. Groton police have identified him as Scott Deluca, of New York, and have obtained a warrant for his arrest. Police said Deluca is also suspected of stealing pricey wine from businesses in Rhode Island, New York and New Jersey and has committed more than half a dozen thefts. Investigators believe Deluca is the man caught on camera stealing a $4,800 bottle of 1990 Chateau Petrus from the Mystic Marriott's Octagon Restaurant on Monday. "It's not just stealing one bottle of wine. It's stealing a certain bottle of wine. It's something you see in art thefts or collectible type of thefts. The person targets a specific bottle, locates it, and commits the theft itself," said Det. Lt. John Varone, of the Groton Town Police Department. nbcconnecticut.com
South Euclid, OH: Walmart Arson Fire was a Distraction for her Theft
A South Euclid woman faces arson and theft charges after allegedly setting a rack of clothes on fire at a Walmart to serve as a distraction while she stole merchandise. Kate Gordy, 33, was charged on Oct. 19 in South Euclid Municipal Court with first-degree felony aggravated arson and first-degree misdemeanor theft. On Sept. 18, a woman, believed to be Gordy, entered the Walmart on Warrensville Center Road at about 11:43 a.m. and set fire to a rack of children's pajamas. Police believe she started the fire as a distraction so she could steal a Huffy bicycle from the store. news-herald.com

Houston, TX: Steep drop in Armored Car Robberies despite region's reputation for heists
After a nearly three-year push to combat crews that target armored cars, federal authorities report a "considerable" drop in such crimes. There have been three armored car robberies in Houston and Harris County so far this year, compared to eight in 2014 and 11 in 2013, according to the FBI. "Rest assured, the FBI and our law enforcement partners will continue to work tirelessly to ensure the safety of our communities, and to ensure justice in each and every one of these cases," she said. Authorities have arrested members of about a half dozen crews connected with armored car attacks and violent bank robberies, which have also dropped. houstonchronicle.com

Baldwinville, NY: Accused Kinney Drug shoplifter turns himself in after seeing his photo on the news

Miami, OK: Walmart Shoe Thief stopped in his Tracks by Police Taser

UK: Police vehicle rammed by car driven by shoplifting suspects who then run off

New Delhi, India: Walmart's 'Best Price Modern Wholesale' reports a cash loss of over $60,000, Police believe it was an inside job


Robberies and Burglaries
● Amareen – Hampton, VA – Robbery
● Assist Wieless – Okl City, OK - Armed Robbery
● AT&T – Burlington, WI – Armed Robbery
● Audrinna's Jeweller's - Whitecourt, AB, Canada – Armed Robbery
● Chevron – DeKalb, IL – Carjacking/victim shot and killed
● Circle K – Holyrood, NF, Canada - Burglary/ Theft
● Crack Shot Gun – Anderson, IN – Burglary/ 50 Guns
● Dollar General – Sharon, PA – Armed Robbery
● First Choice – Steinbach, MB, Canada – Theft
● Golden Dawn – Farrell, PA – Theft/ Attempted Homicide
● John Street South – Hamilton, ON, Canada – Pharmacy Armed Robbery
● JP Quickstop – Rotterdam Junction, NY – Armed Robbery
● Milverton Mini Mart – Milverton, ON, Canada – Theft/ Burglary
● Panera Bread – Castleton, IN – Armed Robbery/ Shooting
● Petlife – Salem, NH - Robbery
● Petro Canada – Jasper, AB, Canada - Theft
● Rent-A-Center – North Auburn, CA - Robbery
● Standard Market – Sharon, PA – Robbery/ Assault
● Subway – Riverhead, NY – Burglary
● Thrifty Liquor – Shreveport, LA – Armed Robbery/ Security Guard Killed
● Walgreens – West Chester, NY – Armed Robbery


Featured Job Listings
Sponsored by NuTech National
Feature Your Job Here For 30 Days -
70% Aren't On the Boards
VP of Sales/Client Relations
More details coming soon
Confidential - Retained Search
Nationwide
Gus Downing
VP AP & Global Facilities
lululemon athletica
Vancouver, BC, Canada
lululemon athletica
Dir Global Security
VF Corporation
Greensboro, NC
VF Corporation
Dir LP
A'GACI
San Antonio, TX
A'GACI
Dir Safety & LP
Harbor Freight Tools
Calabasas, CA
Harbor Freight Tools
Director of Safety & Security
Southern Wine & Spirits
Greenwood, IN
Southern Wine & Spirits
Director, LP
Save Mart Supermarkets
Modesto, CA
Save Mart Supermarkets
Dir AP
99 Cents Only Stores
Commerce, CA
99 Cents Only Stores
Reg Dir LP
Sears
Hoffman Estates, IL
Sears Holdings Corp
Dir LP
Pier 1 Imports
Fort Worth, TX
Pier 1 Imports
LP Dir
BevMo
Concord, CA
BevMo
Dir LP
Lane Bryant
Columbus, OH
Lane Bryant
Dir LP (Western Canada)
Walmart Canada
Calgary, CA
Walmart Canada
Dir LP
Cracker Barrel
Lebanon, TN
Cracker Barrel
Dir Safety AP Solutions
Walgreens
Deerfield, IL
Walgreens
Territory LP Dir.
Burlington Stores
Los Angeles, CA
Burlington Stores
Director of LP
Pacific Sunwear
Anaheim, CA
Pacific Sunwear
Market AP Specialist
REI
Seattle, WA
REI
Loss Prevention Openings
Downing & Downing
Nationwide
Karl Glatt

Daily Job Alerts


Appearing One Day Only
View our Internet Jobs Archives here
ETL Assets Protection
Target
Chicago, IL
Target
ETL Assets Protection
Target
Naperville, IL
Target
AP Mgr - Johnstown, Amsterdam, Gloversville
Price Chopper
Schenectady, NY
Price Chopper
AP Mgr - Troy, NY
Price Chopper
Schenectady, NY
Price Chopper
LP Specialist
Kroger
Westerville, OH
Kroger
LP Specialist
Kroger
Sylvania, OH
Kroger
LP Specialist
Fry's Food Stores
Tempe, AZ
Kroger
Dept Mgr LP & Safety
Lowe's
Louisville, CO
Lowe's
LP Manager Hrly
Sears
College Station, TX
Sears Holdings Corp
LP Manager
Sears
Greendale, WI
Sears Holdings Corp
LP Manager Hrly
Kmart
Springboro, OH
Sears Holdings Corp
LP Manager Hrly
Kmart
Garden City, MI
Sears Holdings Corp
District AP Mgr
Sports Authority
Seattle, WA
Sports Authority
Mgr Safety & Compliance
Safeway
Pleasanton, CA
Safeway
Area Mgr AP
All facilities
Denver, CO
Wal-Mart
AP Manager in Training
Walmart
Tyler, TX
Wal-Mart
AP Manager in Training
Walmart
Lunenburg, MA
Wal-Mart
AP Manager in Training
Walmart
Trion, GA
Wal-Mart


Home of the Industry's Original
On the Move


Christopher Valenti was named Loss Prevention Specialist for Domino's. Christopher has 8 years of experience in the Safety and Loss Prevention field. After receiving his B.S. in Criminal Justice in 2008 from Western Michigan University, Christopher began his post college career at National City Bank as a Loss Prevention Specialist and Fraud Analyst. In 2011 he transitioned into the Federal Reserve System as a Law Enforcement Officer.
Post Your New Job or Promotion!
See all the Industry Movement


Your Career
Sponsor this section of the Daily
7 Foolproof and Free Ways to Motivate Your Staff Often we take the easy way out when it comes to motivating employees: offering cash incentives or maybe making sure free coffee is on hand. While these ideas are great, there are other ways that could offer more long-term benefits. Here are 7 freebies! Show thanks

3 Tips for Maximizing Your Happiness at Work We all want to have successful professional lives. The key is to set boundaries that help you avoid having too much on your to-do list and allow you to have fun at the same time. Use these 3 strategies to find success and happiness. Not your problem

8 Sneaky Bad Habits that Kill Motivation
Sometimes the habits that we've formed, thinking it is the right thing to do or that it will make us more efficient, could be what's killing our motivation and performance. Here are some bad habits you want to avoid and how to overcome them if they're ruining your motivation. Pressure of perfection

How to Motivate Millennials in the Workplace Millennials make up 33% of the workforce and studies show that they stay in one job for two years. Motivating this generation is key to keeping them loyal and inside your organization. Here are some excellent ways to keep them engaged in their jobs. Invest in their skills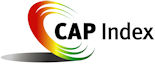 Tip of the Day
Sponsored by Vector Security
Interesting how the social dynamics of a small industry mirror, somewhat, the same social dynamics of a family, with the holidays and conferences almost being one in the same, where we're excited to visit with old friends and colleagues, yet cautious about the battle lines business and careers at times necessitate or cause. At the end of the day, it's all about doing what's right for the industry, adding value, helping people and continuing to help evolve the industry. And while each executive has their individual agendas, it's important to remember that we are all part of one industry and we all share one goal - to guide, nurture and evolve it.

Just a Thought,
Gus





Upcoming Events
---

Recruiting?
Get your job e-mailed to everyone... everyday
Post on our Featured Jobs Board!
Reach your target audience in 2015 every day!
Request our 2015 Media Kit
update account / change e-mail
unsubscribe FEEDBACK
www.downing-downing.com

Advertise With The D&D Daily




36615 Vine Street, Suite 103
Willoughby, OH 44094
440.942.0671
copyright 2009-2019
all rights reserved globally