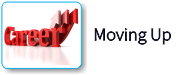 ---
Mark Hibbs promoted to Director of Investigations, Global Security, and Training for JCPenney

Mark has been with JCPenney since 2005 when he started as a Loss Prevention Analyst. Prior to his promotion to Director of Investigations, Global Security, and Training, he served as the Sr. Manager of Investigations for nearly 3 years. Before that, he served in many home office and field leadership positions. Mark also spent several years with The May Department Stores Company prior to joining JCPenney. Congratulations, Mark!

See All the Executives 'Moving Up' Here

Submit Your New Corporate Hires/Promotions or New Position



---
2019 GLPS - Group LP Selfies
Your Team - Your Pride - Our Industry
Building Industry Pride - One Team Selfie at a Time

The Party City Loss Prevention
& Safety Team

"Oh, It's On"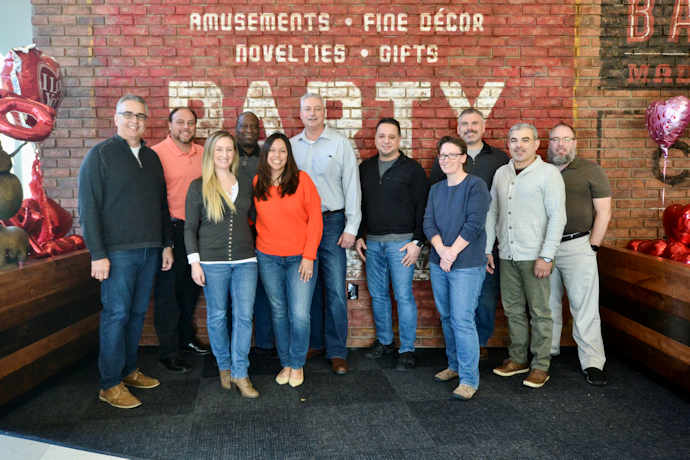 Pictured from left to right:





•

John Voytilla - SVP Construction/ Facilities/ Loss Prevention /Safety, Procurement & PMO


•

Kevin Plante - Regional Loss Prevention and Safety Manager - Northeast


•

Jessica Figueroa - Administrative Assistant


•

Mike Lowe - Regional Loss Prevention and Safety Manager - West


•

Stacy Pardo - Manager, Loss Prevention Operations and Safety


•

Claude Poucher - Regional Loss Prevention and Safety Manager - Southeast


•

Ehab Zahran - Director, Loss Prevention and Safety


•

Dawn Burnham - Loss Prevention and Safety Analyst


•

Wil Gage - Regional Loss Prevention and Safety Manager - North


•

Gus Castano - Regional Loss Prevention and Safety Manager - Central


•

Chris Payne - Manager, Loss Prevention and Safety Investigations

Thanks to Ehab Zahran, Director of LP & Safety at Party City, for submitting this GLPS.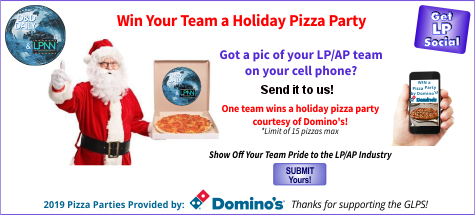 ---

Security Industry Association, Others Urge Congress
to Examine Benefits of Facial Recognition
The Security Industry Association (SIA), joined by other organizations and trade associations, has issued a letter to Congress outlining its concerns regarding potential bans on public-sector uses of facial recognition technology.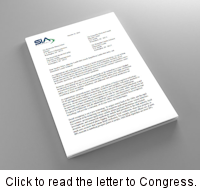 Along with SIA, the coalition includes: the Airports Council Int'l – North America, the American Association of Airport Executives, the Consumer Technology Association, the Global Business Travel Association, the Identification Technology Association, the Information Biometrics + Identity Association, NetChoice and the U.S. Chamber of Commerce.

The letter authors encourage the federal government to collaborate with all stakeholders to address concerns about the use of facial recognition technology and recommend federal leaders provide a consistent set of rules across the United States, according to a press release.

In the Oct. 16 letter - addressed to House Speaker Nancy Pelosi (D-Calif.), House Minority Leader Kevin McCarthy (R-Calif.), Senate Majority Leader Mitch McConnell (R-Ky.) and Senate Democratic Leader Charles Schumer (D-N.Y.) - the coalition outlined the history of facial recognition and its prevalent use across various industries, the potential consequences of a moratorium on the technology and recent innovation and work to ethically and responsibly govern the technology. securitysales.com

As part of its ongoing efforts to address confusion about facial recognition and increase awareness of its beneficial uses, SIA recently produced the resource Face Facts: Dispelling Common Myths Associated With Facial Recognition Technology.

New York City eyes regulation of facial recognition technology
While cities around the country move to ban facial recognition and other types of biometric surveillance outright, the New York City Council is taking a piecemeal approach, considering legislation that would require businesses and landlords to disclose their use of the technology. City Councilman Ritchie Torres' bill would require businesses using facial recognition to make clear how long they are storing the information they gather and whether it's being sold to any third parties.

Meanwhile, privacy advocates are pushing for oversight of how facial surveillance is used by the city's police department, which has been resistant to more transparency despite revelations that it maintains a facial database that includes thousands of children, some as young as 11.

The situation in New York mirrors the national debate over technology that supporters say is a key crime-fighting tool but that critics have dubbed Orwellian by its very nature. Caught in the middle are local governments, which must work out whether to ban the tools entirely, as San Francisco has done, or take a more restrained approach. rollcall.com

Thousands of cameras from banned companies operating in U.S. facilities
as Entity List fallout continues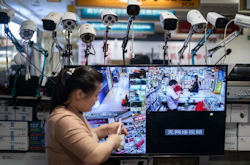 There are currently more than 2,700 cameras from companies banned from U.S. government contracts still in operation at military installations and other sites, the Wall Street Journal reports. Security technology company Forescout detected the cameras on networks under contract to the federal government, but does not have access to all networks, so the total is likely higher.

Inclusion on the "Unreliable Entities List" does not oblige government agencies to stop using cameras in operation, but to stop buying them and renewing contracts with companies included.

Department of Homeland Security Assistant Director for Cybersecurity Jeanette Manfra told the Journal that the agencies need to balance various security, cost, and logistical considerations as they seek to comply with the spirit of the legislation. The Journal has also reported that cameras from Hikvision and Dahua were available through a government marketplace after the ban officially went into affect. biometricupdate.com

US entity list 'cannot hurt' Chinese tech development, Beijing says

Australia: The Profit Protection Future Forum Wins the Outstanding Security Performance Award for 2019's Outstanding Security Partnership
The Profit Protection Future Forum was presented with the prestigious Outstanding Security Performance Award on the 17th of October for Outstanding Security Partnership. The Profit Protection Future was awarded the distinction over other finalists Access Group Solutions & The GPT Group, with Wollongong City Council & Wollongong PAC, and MSS Security & Museums Victoria. The Outstanding Security Performance Awards (OSPAs) recognise and reward companies and individuals across the security sector. prwire.com.au

NYC, Calif. Sue US Postal Service Over Contraband Cigarettes
New York City and California sued the U.S. Postal Service on Tuesday in New York federal court, accusing the federal mail carrier of costing them millions of dollars in lost taxes by failing to properly police contraband cigarette shipments. The Big Apple and the Golden State alleged that the USPS is violating the Prevent All Cigarette Trafficking Act of 2009, which is supposed to bar the postal service from delivering packages it knows or suspects to contain cigarettes. They claim the USPS has essentially turned a blind eye to illegal shipments of cigarettes from abroad, despite repeated requests from law enforcement and others to step up efforts to stop the flow. In some cases, they say, the USPS definitely knew the packages contained cigarettes because the sender declared the contents as such. law360.com

Gun Website Tells Justices To Nix Mass Shooting Suit Appeal
A firearms website has urged the U.S. Supreme Court not to review the dismissal of a suit against it over a mass shooting, saying the Wisconsin Supreme Court correctly held that federal law shields website operators from liability over third-party content they publish. Armslist LLC, a classified advertising website for firearms, told the justices in an Oct. 18 brief that it can't be held liable for the deaths of four people in the 2012 mass shooting at a Milwaukee spa because it is protected by the federal Communications Decency Act. The suit alleged that a third-party seller's gun listing on Armslist enabled the shooter to purchase a gun illegally. law360.com

The U.S. Has a Workplace Discrimination Problem, New Data Shows
3 in 5 Employees Say They've Witnessed or Experienced Discrimination

As part of the study, a new Glassdoor survey, conducted online by The Harris Poll among over 1,100 U.S. employees, finds that about three in five (61 percent) U.S. employees have witnessed or experienced discrimination based on age, race, gender or LGBTQ identity in the workplace.

In addition, while the study finds that the majority of U.S. employees have faced or witnessed discrimination at work, hiring for jobs to improve corporate diversity and inclusion efforts is up 30 percent year-over-year, according to Glassdoor jobs data, indicating that employers may be responding to the call for more diverse and inclusive work environments.

When it comes to the specific types of discrimination U.S. employees are facing, nearly half (45 percent) report having experienced or witnessed ageism, 42 percent having experienced or witnessed racism, another 42 percent having experienced or witnessed gender discrimination and one in three (33 percent) having experienced or witnessed LGBTQ discrimination at work. prnewswire.com

More than 17 years in the making, American Dream megamall's story
was shaped by retail's upheaval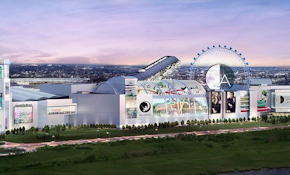 After more than 17 years in the making, the first phase of America's newest megamall will finally open to the public Friday in East Rutherford, New Jersey. What makes the $5 billion American Dream's opening so highly anticipated is its labyrinthine history.

Because its timeline has been so drawn out, American Dream has quite literally been shaped as the retail industry has been flipped on its head. When ground was broken in 2004, under the project's original developers, Amazon's ascent was just beginning. Circuit City, Sports Authority, Blockbuster, RadioShack and Toys R Us were still in business. Retailers were grabbing real estate where they could find it, hungry to open as many stores as possible.

Fast forward to 2019, as American Dream opens, store closures are piling up, shopping is pivoting online and many of the retailers that haven't been nimble enough to navigate the turbulent landscape have been forced to file for bankruptcy. Here's a timeline of how the American Dream came to be: cnbc.com

Nordstrom bets big on Manhattan flagship
Nordstrom has invested more than $500 million on its seven-story flagship department store in New York City. "Our intent wasn't to out-Bergdorf Bergdorf, or out-Saks Saks. Our intent was to make the most modern, relevant Nordstrom store possible," said co-president Pete Nordstrom. retailwire.com

Amazon adds pickup counters to GNC, Stage Stores, Health Mart
Amazon has been testing pickup counters at those retailers for a few months now, according to a press release. All told, the company says it now has thousands of Hub Counter locations across the country and has brought tens of thousands of Amazon customers into partner retailers' stores. retaildive.com

Nike CEO Mark Parker to step down; ex-eBay CEO John Donahoe to replace him

Retail Industry Leaders Association President Sandy Kennedy Announces Retirement;
COO Brian Dodge Chosen by RILA Board as Successor

Japanese conglomerate SoftBank Unveils $9.5 Billion WeWork Rescue Deal, Gets 80% Stake

Sephora celebrates hiring milestone for disabled

REI to #OptOutside again on Black Friday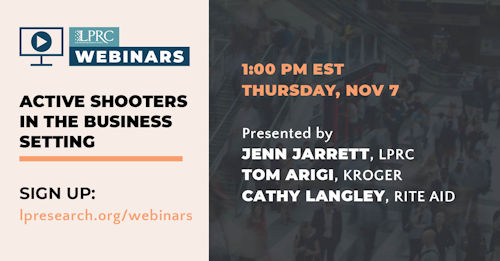 ---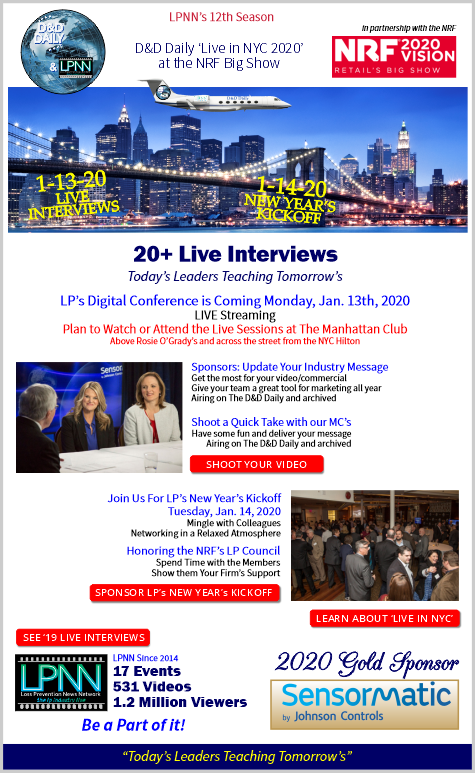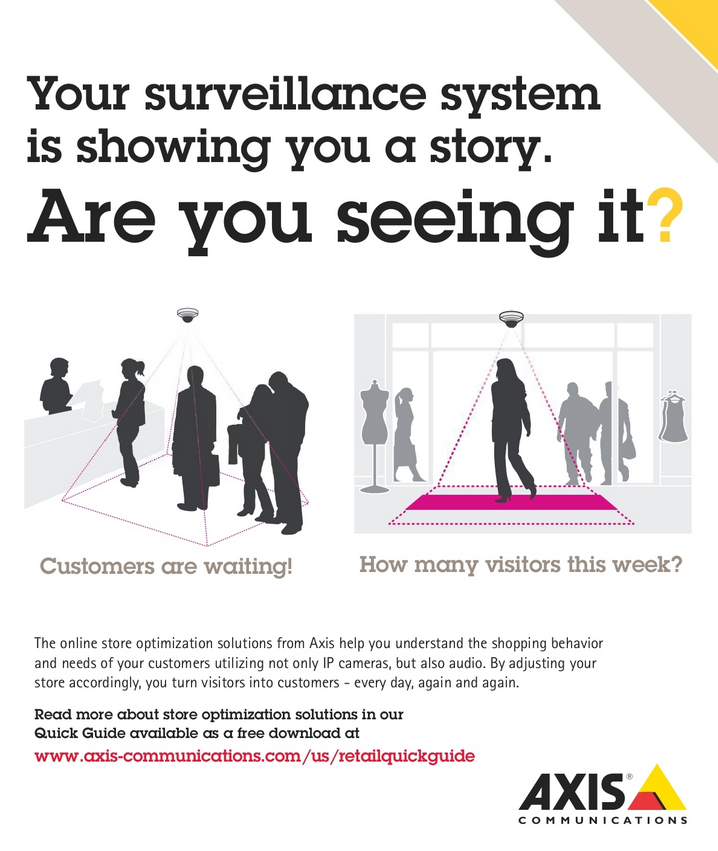 ---



Protecting Walmart: Q&A with Retail Cyber Security Veteran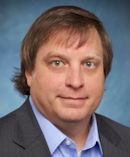 Mike Smola, former Senior Director - Data Assurance and Cyber Intelligence Team at Walmart, is a veteran of building and leading security teams in retail. In a Q&A interview with his new company Flashpoint, Mike talks about his 25+ years experience in the operations and security field, which includes working with other retailers like Foot Locker, Finish Line, and Starbucks.
You spent more than a decade of your security career at Walmart. What does it take to protect a Fortune 1 enterprise and global retailer?

Like many global enterprises, Walmart's business model is very complex - far more complex and with far more assets, systems, and endpoints than most people realize. Prior to joining the company I had no idea of the extensive breadth of its retail verticals. As a security practitioner, it was important for me to learn about these verticals and understand what the key stakeholders in each of them were most concerned about and challenged by from a business perspective.

After I accomplished this, I was able to build internal capabilities tailored to the needs of each vertical and ultimately offer security as a service to the entire enterprise. One of the most important parts of this process was establishing a capability matrix that included a mix of internal resources augmented with the right external resources to meet enterprise security needs.

While at Walmart you successfully started, developed, and led various security teams and programs. What advice would you give to other security practitioners in the retail industry who are looking to start initiatives or mature capabilities at their organizations?

First and foremost, do everything you can to identify and deeply understand your organization's priorities from a business perspective. As a security practitioner, your top priorities initially may likely differ from the C-suite's top priorities. However, once you align your objectives to the organization's priorities, you can effectively build a capability matrix to align to any business vertical need.

If your CEO's top priority is to become profitable in a new region, for example, ask yourself this: what security threats, challenges, or related issues might hinder our ability to be profitable in that region? And what can we do to mitigate the risks posed by those issues? Once you've asked and answered these sorts of questions, build your capabilities internally to address them. Not only can this approach help you achieve better alignment with -- and buy-in from -- the rest of the business, but it can also enable you to better prioritize your own objectives accordingly.

Read the full interview here: flashpoint-intel.com

'Cybersecurity Impact on Physical Security' Tops List of Security Megatrends
The Security Industry Association (SIA) has released a list of 10 trends that form the basis of association's annual Security Megatrends report defining the top factors influencing both short- and long-term change in the global security industry. The Security Megatrends are the top forces at play in security, expected to have far-reaching impacts on businesses across the industry, according to SIA. The trends are said to play an instrumental role in the insights and discussions at SNG.

For the second year in a row, cybersecurity was identified as the predominant trend shaping the security industry and a major concern for C-suite executives, government buyers, enterprise organizations, integrators and more.

Moving up the list from being ranked fifth in SIA's 2019 Security Megatrends report to ranked second for 2020 was the trend of artificial intelligence (AI). Respondents noted AI's role underlying advancement behind nearly all technology promises.

A resounding number of respondents called for facial recognition to be added as a 2020 Security Megatrend, bringing the newcomer to the no. 3 position. Also new to the 2020 Megatrends are national security concerns and identity as the new perimeter.

The 2020 Security Megatrends are:

1. Cybersecurity Impact on Physical Security
2. AI
3. Facial Recognition
4. Emphasis on Data Privacy
5. Cloud Computing
6. National Security Concerns
7. Connectivity and IoT Everything
8. Workforce Development
9. Move to Service Models
10. Identity as the New Perimeter
securitysales.com

Read last year's full Security Megatrends report here.

First Three Quarters of 2019:
7.2 Billion Malware Attacks, 151.9 Million Ransomware Attacks
In the first three quarters of 2019, 7.2 billion malware attacks were launched, as well as 151.9 million ransomware attacks, marking 15 percent and five percent year-over-year declines, respectively. According to the SonicWall report, while attacks may be trending down currently, the reality is the number of attacks is still very high and more nefarious than ever, even evading traditional sandbox technology.

Key findings include:

● IoT malware jumped to 25 million, a staggering 33 percent increase
● Encrypted threats spiked 58 percent through the first three quarters
● Web app attacks are on the rise, showing a 37 percent increase over the same period last year
● Malware volume reaches 7.2 billion, a 15 percent year-over-year drop
● Ransomware attacks reaches 151.9 million, a 5 percent year-over-year decrease
● 14 percent of malware attacks came over non-standard ports securitymagazine.com

Ransomware Hits B2B Payments Firm Billtrust

Travel Reservations Platform Autoclerk Leaks 179GB of Customer, US Government Data

About 50% of Apps Are Accruing Unaddressed Vulnerabilities

FTC issues its first ban on 'stalking' apps

---
Are You In? Become an NRF Cybersecurity Program Sponsor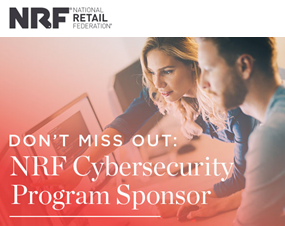 NRF is looking to collaborate with strategic partners to develop research, events and year-round products and services for cybersecurity professionals in retail.

By becoming a partner, you'll be able to lead a cybersecurity webinar, receive two full conference passes to NRF 2020 Vision: Retail's Big Show, become a member of the NRF Cybersecurity Advisory Group and so much more.

Click here to learn more.

Interested in becoming a partner? Contact Tami Sakell at sakellt@nrf.com or (202) 661-3044
---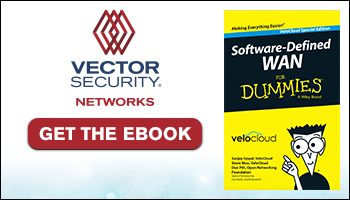 ---

Seafood fraud common in Canada's cities, Oceana Canada study finds
More than 60% of products mislabeled in Montreal
More than 60 per cent of seafood products tested at Montreal grocery stores and restaurants were mislabelled, according to an update of a study that tracks rates of fish food fraud in Canada. "The numbers reflect that this is an ongoing problem," said Sayara Thurston, a seafood fraud campaigner with Oceana Canada, which conducted the investigation.

A commercial lab in Guelph, Ont., used DNA barcoding to analyze the samples and determine the identity of each species. It found 31 products were a different species than was claimed, 21 were mislabelled and three contained species not authorized for sale in the country. The results, when combined with previous investigations since 2017, found 47 per cent of the 472 fish samples to date were mislabelled in Montreal, Victoria, Vancouver, Toronto, Ottawa and Halifax.

A 2018 report found a mislabelling rate of 44 per cent in data from five of the cities, excluding Montreal. Victoria clocked in the highest rate of mislabelling at 67 per cent, while Vancouver's was the lowest at 26 per cent. Seafood fraud includes swapping cheaper fish and passing them off as more expensive fillets, or putting false, incomplete or misleading information on a label.

This type of fraud also presents a potential health risk with consumers possibly exposed "to parasites, allergens, contaminants, aquaculture drugs and pesticides used in industrial farming operations, or natural toxins found in certain species," according to the report.

Food fraud is not limited to the seafood industry, but is particularly problematic there because of a complicated supply chain. ottawamatters.com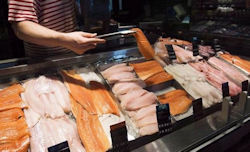 Cannabis retailers battle regulations, black market
British Columbia retailers face toughest regulations in Canada
Despite Byzantine regulations, a robust black market, financing hurdles and wary landlords, retail sales of cannabis products in B.C. have a bright future, according to the Vancouver-based president of the Association of Canadian Cannabis Retailers.

"There is room for change and growth, but the future of the industry is full of potential, and I am feeling very positive about the evolution of the sector," Jeremy Jacob told Business in Vancouver. But Jacob conceded that B.C. cannabis retailers face higher obstacles than in any other part of the country, and it is showing up at the cash register.

B.C. has the lowest sales of legal cannabis of any province, according to Statistics Canada, and the second-lowest cannabis store density in the country. As Jacob explained, B.C. retailers must find a location, persuade the landlord to take a risk on them, secure financing from tentative lenders and address all the regulatory provisions, all before they secure permits.

Once open, B.C. retailers also face regulations unique in Canada. For example, any cannabis taken from sealed containers for customers to smell must be destroyed. As well, retailers are limited to ordering product once a week, regardless of consumer demand for certain strains. biv.com

Montreal to ban stores from dumping unsold clothes, food as part of waste plan
Montreal is hoping to stop perfectly good food and unsold clothing from ending up in landfills as part of a plan to significantly cut waste by targeting the source. The city's point person on the environment announced the proposed measures Thursday as part of a five-year master plan for waste management between 2020 and 2025.

Food waste is a widespread issue across the country: according to a study commissioned earlier this year by Toronto-based charity Second Harvest, one-third of Canada's discarded food could be recovered. Quebec already has a supermarket recovery program in place that some stores take part in, sending food to various shelters. Lavigne Lalonde said the city wants to work with the province to ensure such programs are expanded.

Montreal will also move to forbid clothing and textile companies from throwing out unsold clothes, instead encouraging them to give unsold products to community organizations or introduce them into the circular economy so they can be reused. nationalpost.com

Cargo thieves in the Peel Region give fleet-tracking market a boost
Market expected to top $15 billion by 2024 as cargo thefts spike
Last year, 341 cargo thefts were reported in the Peel Region, according to Peel Regional Police. In comparison, the entire state of California reported only 208 cargo thefts in 2018, the California Highway Patrol said. To fully understand how bad the situation is, one should look at the population sizes of the two regions: Peel has a population of just under 1.4 million while California is the most populous U.S. state with 40 million people.

Market intelligence provider Industry Research reported in June that the global fleet management solutions market was worth $5 billion in 2018, and is expected to top $15 billion by 2024. Fleet tracking now covers all aspects of transportation. Fleet tracking mainly involves the monitoring of trailers, chassis and containers using a variety of technologies, including artificial intelligence (AI) and the internet of things (IoT) platform. trucknews.com

Canadian Cybersecurity Legislation Lacking, Survey Finds
A survey by Keyfactor revealed that 87 percent of surveyed cybersecurity professionals think more privacy and security legislation is required to better protect Canada's businesses and consumers. According to the survey, 58 percent of respondents think regulators and elected Canadian officials are not doing enough to standardize security guidance on measures like data encryption.

"Many of today's large-scale breach events are the result of basic security measures that are overlooked or neglected," said Hickman. "Attackers looking for low-hanging fruit are commonly able to infiltrate a business's network – and its customers – by compromising vulnerable IoT (Internet of Things) devices or stealing highly sensitive keys and digital certificates." securitymagazine.com

SnapPay Launches Facial Recognition Payment Technology in North America

Loblaw gathered too much personal info in $25 gift card offer: privacy commissioner

Sleep Country Canada Continues Rapid Expansion Amid Market Domination

A year after pot legalization, lack of retail shops puts a damper on sales

Montreal, QC: Man with ties to Montreal Mafia shot dead in strip mall parking lot
The man shot to death in a Pierrefonds parking lot on Monday morning was Andrew Scoppa, an alleged influential figure in the Montreal Mafia, police sources tell Radio-Canada. The shooting happened shortly after 8 a.m. Monday in the parking lot of a strip mall on St-Jean Boulevard near Harry Worth Street. Const. Raphaël Bergeron said the Montreal police major crimes unit is investigating, checking area surveillance cameras and speaking with possible witnesses. The victim's brother, Salvatore Scoppa, was shot dead at a Sheraton Hotel in Laval last May. No suspects have been arrested. cbc.ca

Fort Richmond, MB: Video shows mob of teen thieves robbing Liquor Mart
Another online video appears to show a group of thieves brazenly robbing a Winnipeg liquor store. The latest video shared on Facebook shows what appears to be a group of teenagers stealing large amounts of alcohol from the Fort Richmond Liquor Mart off of Pembina Highway. "I didn't know what to think, I was in shock," said Tina McKay, a Thompson resident who shot the video while in Winnipeg over the weekend. "They were probably in and out within 50 seconds if not less. I was really surprised that nobody did anything," she added.While neither the Winnipeg Police Service nor Manitoba Liquor and Lotteries would comment on the latest video, a MLL spokesperson called the rate and severity of thefts concerning last month. globalnews.ca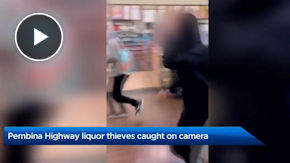 Tillsonburg, ON: Tractor trailer with $265,000 in goods stolen
On Sunday, Oct. 20, between the hours of 1:25 a.m. and 6:05 a.m., an unknown person or persons stole an orange Peterbilt tractor cab and a red Maxim flatbed trailer. On the flatbed was a refrigerated sea container loaded with chicken. The tractor trailer and its contents, worth approximately $265,000, have not been located. OPP are asking the public for their assistance in this ongoing investigation. tillsonburgnews.com

Gatineau, QC: Clerk shot with air gun during convenience store robbery

Ottawa, ON: Police investigating 'series' of robberies at LCBO stores

---

Robberies & Burglaries

● C-Store - Gatineau, QC - Armed Robbery
● LCBO - Ottawa, ON - Robbery
● Pet Store - Berwick, NS - Burglary
● Unnamed Store - Cambridge, ON - Armed Robbery

---



---

The problem with Amazon's speedy shipping, in one graphic

"The quota system pushes you to really not work at a pace that's normal, but at a pace where you're almost running for the entire 10 hours."

Amazon warehouse workers in Staten Island, New York, say they package about four online orders every minute. If they stop for a few seconds outside of their designated breaks, it hurts their performance evaluations. So they're bending, twisting, running, and lifting boxes for 10 to 12 hours a day — just to get a package to a customer's door within a day or two.

Sixty-six percent of the 145 Staten Island workers surveyed (a total of about 2,500 employees prepare orders at Amazon's warehouse in Staten Island) said they experience physical pain while performing their regular work duties and 42 percent said they continue experiencing pain when they aren't working. vox.com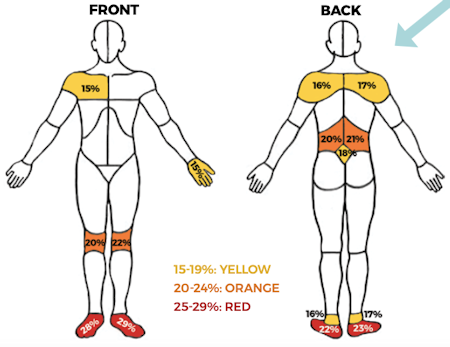 Want Proactive Fraud Prevention? Start With the Customer Account
The average consumer today can reload their Starbucks mobile wallet while they wait in line for coffee, book a last-minute ticket for a day trip to SFO, and come home to their groceries delivered and even organized in their fridge — all with the press of a button. Consumers trust the figurative (and sometimes literal) fulfillment of their lives to merchants. With this trust comes great responsibility to provide the best customer experience possible.

But what happens when a consumer's trusted merchant has suddenly approved $2,000 worth of transactions they didn't approve of? Will they blame the faceless fraudster who stole their identity? Claim some responsibility for using the same password on every single account they open (including their account with the public library)? Or will they blame the merchant they trusted with their personal data, which (in their opinion) didn't take the extra measure to care for it?

From the second a customer lands on a merchant's site, the business should begin managing the delicate balance between providing a best-in-class customer experience and preventing fraud loss. Beyond standard post-authorization fraud assessment, what can a business do to get ahead of the problem? They can start with the customer account. mytotalretail.com

Drones will land ecommerce deliveries in your backyard soon
---

---

Manteca, CA: $100,000 ring stolen in jewelry store heist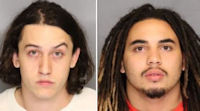 The attempted heist of a ring worth more than $100,000 ended with a suspect hiding the precious piece of jewelry inside his body to avoid detection, Manteca city officials said. Johnny Jordan Cruz Thymiakos, 20, and Shevvy Jared Franklin, 21, made arrangements to buy a diamond ring worth more than $100,000 at an area jewelry store, officials said. While the ring's authenticity was being verified, one of the men met with the victim while the other stayed in a car outside the store. After the store said the ring was legitimate, a suspect took the ring and both men fled in a car. The ring was recovered then by medical officials. kcra.com

Richmond, VA: Man pleads guilty to $25,000 armed robbery of Sprint store, armed drug trafficking
A Norfolk man pleaded guilty Tuesday to federal charges in connection to a violent armed robbery of a Sprint Store in Colonial Heights and three separate instances of armed drug trafficking. Rodgers stole more than 70 products valued at approximately $25,000, including 22 Apple iPhones, 8 LG cellular telephones, 6 Samsung cellular telephones, and an Apple Watch. Court documents show Rodgers and his co-conspirator ordered two employees to the back of the store at gunpoint, where the robbers forced them to lie on the floor.

During an investigation into the armed robbery, police identified Rodgers as a suspect. An investigation also linked him to a drug trafficking investigation in Norfolk. According to court documents, Rodgers engaged in several armed drug transactions including the sell of fentanyl, crack cocaine, and firearms to cooperating sources. wtvr.com

Oro Valley, AZ: PCSD deputy arrested for organized retail theft, fraud schemes;
Suspected of switching barcodes, shoplifting multiple times from Walmart


A Pima County sheriff's deputy was arrested Monday for allegedly shoplifting at a Walmart in Oro Valley, officials said. Ryan Fuller, 35, turned himself in to the Oro Valley Police Department on Monday and was booked into the Pima County jail, said Carmen Trevizo, a department spokeswoman. He was arrested on suspicion of one count of organized retail theft and four counts of fraudulent schemes.

Fuller is suspected of shoplifting more than once at the Walmart near East Tangerine Road and North Oracle Road, Trevizo said. "Basically it was like a barcode switch," she said. "He was allegedly scanning barcodes that were not consistent with the product." The Police Department published a Facebook post last week asking the public to help identify a man suspected of shoplifting, Trevizo said. He has been with the department for just over three years, Jelineo said. tucson.com

Prescott Valley, AZ: Three people arrested in retail thefts from four different stores


Shootings & Deaths
Charlotte, NC: Woman accused of fatally running over elderly woman at grocery store makes first court appearance
The woman facing murder charges for running over an elderly woman at the Aldi parking lot in Matthews made her first appearance in court Tuesday afternoon. 54-year-old Sawan Alshabani was arrested Monday after a week-long mental evaluation at the hospital. Alshabani is accused of intentionally hitting and killing 79-year old Vira Nahorna and attempting to hit four other people, including a child, in the same parking lot. This incident happened last week on October 14. Alshabani made her court appearance in person where the judge read through her charges, reminding her that the first-degree murder charge could possibly carry a penalty of life in prison without parole. She's also charged with two counts of attempted first-degree murder and two counts of assault with a deadly weapon. Matthews Police said she tried to hit four other people, including a child, in the parking lot. wbtv.com

Baton Rouge, LA: Second suspect arrested in teen's murder convenience store
Police have arrested Reginald Jones, 19, for the Oct. 2 shooting. He was booked into the parish jail on charges of second-degree murder and illegal use of a weapon. wbrz.com

Norristown, PA: Man who shot 5 at Walmart convicted of attempted murder
A man who shot five people inside a Pennsylvania Walmart last year has been convicted of attempted murder. A Montgomery County jury also found 31-year-old Keenan Jones guilty Monday of resisting arrest, reckless endangerment and firearm offenses. Jones' lawyer argued her client had a "psychotic break." But the prosecution said evidence showed Jones knew what he was doing. A jury deliberated for about an hour. Jones was in a checkout line in August 2018 when he pulled out a semiautomatic handgun and fired at a man a few feet away. Authorities say he then ran through the front of the store, firing randomly. All the shooting victims survived. Jones is to remain jailed until his sentencing scheduled for January. wrex.com

Killeen, TX: One man shot at McDonald's, suspect detained
One person was shot at a McDonald's in Killeen Tuesday, a spokesperson for Killeen police confirmed. The shooting happened a little before noon at the McDonald's on Rancier Ave, according to spokewoman Ofelia Miramontez. Miramontez said one person was arrested near the College Park Apartments on Dunn Ave. and taken to the Killeen city jail. Miramontez said the victim and suspect, who know each other, were arguing before the shooting started. The victim, an 18-year-old man, was taken to the hospital in critical condition, Miramontez said. kcentv.com

Greensboro, NC: Man shot multiple times near Sheetz convenience store

Sugar Grove, IL: Man found guilty of attempted murder of wife as gas station

Sumter, SC: 4 hurt in random shootings at Sumter tire store, apartment

---
Robberies, Incidents & Thefts
Manhattan, NY: Good Samaritan stabbed during attempted robbery in Midtown
A man who tried to intervene in an attempted robbery was stabbed multiple times Wednesday morning, just blocks from the Empire State Building, police said. According to authorities, around 6:15 a.m. a man was trying to steal items from a store near East 31st Street and Fifth Avenue in Midtown. When a good Samaritan stepped in trying to help, the would-be thief stabbed him in the back and abdomen, officials said. The attacker fled the scene and there are no arrests at this time, police said. pix11.com

Modesto, CA: Army vet, off-duty firefighter take down armed suspect after robbery spree; Four businesses hit
A would-be robber was stopped in his tracks by two well-prepared citizens inside a Modesto bar. "As soon as he came in held gun in the air," said patron Derek Hudson. Hudson is a retired Army lieutenant who goes to the Tap Room Pub and Grub on Sylvan Avenue in Modesto for the burgers. Justin Wesson, 18, entered the tap room with a sweatshirt over his face and started shooting into the air, Modesto police said. The gun looked real -- but was a pellet gun. "We wrestled to the ground," Hudson said. "As soon as I had control of the gun, he tried to run." Off-duty Modesto firefighter Justin Walker was at a table nearby. "That was the point I stepped in and after tackled him to ground and apprehended him," he said. Police said before entering the restaurant, Wesson robbed three nearby businesses: The Village Wine & Market, Taqueria Carolina and the AMPM Gas Station. kcra.com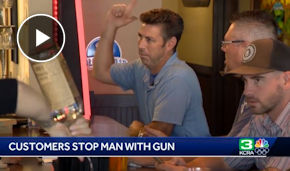 Brown Deer, WI: 2 hurt in crash after retail theft at Walmart store
Two people were hurt in a crash after a retail theft incident at the Walmart on Brown Deer Road near 60th Street in Brown Deer on Tuesday, Oct. 22. Police said officers responded to the Walmart store around 3 p.m., and the suspect vehicle fled the parking lot.

Officers attempted to stop the vehicle, but the driver fled. Then, the suspect vehicle struck another vehicle and came to rest on its roof. North Shore Fire/Rescue officials responded and took two people from the suspect vehicle to the hospital for treatment of injuries not believed to be life-threatening. fox6now.com
Blades, DE: 15-year-old stabs man during gas station fight
Police in Delaware have arrested a teen accused of stabbing a man at a gas station. Delaware State Police said in a statement Monday that a 15-year-old boy has been charged with assault and a weapons charge. News outlets report the teen got into an argument with three men in Blades on Saturday afternoon. The argument escalated into a physical fight between the teen and an 18-year-old man. mysanantonio.com

Highland, IN: Man wearing clown masks steals $1,700 in phones from T-Mobile


● Bar - Modesto, CA - Armed Robbery
● Boost Mobile - Philadelphia, PA - Armed Robbery
● C-Store – Decatur, IL – Burglary
● C-Store - Chester, SC - Armed Robbery
● C-Store - Winchester, VA - Armed Robbery
● C-Store - San Antonio, TX - Armed Robbery
● Dollar General - Cleveland, OH - Armed Robbery
● Dunkin Donuts - Medford, NY - Armed Robbery
● Gas Station - Modesto, CA - Armed Robbery
● Gas Station - Baton Rouge, LA - Armed Robbery
● Gas Station - St. Louis, MO - Armed Robbery
● Gas Station - Omaha, NE - Robbery
● Gas Station - Pasadena, MD - Armed Robbery
● Goodwill - St. Louis County, MO - Armed Robbery
● Grocery Store - Wyoming, MI - Armed Robbery
● Jewelry – Sarasota, FL – Robbery
● Jewelry – Pensacola, FL – Robbery
● Jewelry - Dover, NH - Armed Robbery
● Marijuana Dispensary - Oklahoma City, OK - Burglary
● Market - Modesto, CA - Armed Robbery
● Restaurant (Sonic) - Suffolk, VA - Armed Robbery
● Restaurant - Modesto, CA - Armed Robbery
● Store - Manhattan, NY - Armed Robbery/Stabbing
● Sub Shop - La Mesa, CA - Burglary
● T-Mobile - Highland, IN - Burglary

Daily Totals:
• 22 robberies
• 3 burglaries
• 0 shootings
• 0 killed




---




Mark Thorndycraft named Senior Profit Protection Manager for Merlin Entertainments plc

Robert Thompson, LPC, CFI named Regional Asset Protection and Safety Manager for Whole Foods Market

April Burke Doyle named Regional Loss Prevention Manager
for Designer Brands




Tahira Bailey named Asset Protection Manager for JCPenney

Submit Your New Hires/Promotions
or New Position
See all the Industry Movement
---





Feature Your Job Here For 30 Days -
70% Aren't On The Boards
Post your job listing
---
Featured Job Spotlights

NEW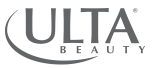 Sacramento, CA
The Area Loss Prevention Manager (ALPM) drives shrink improvement and asset protection programs for two (2) to four (4) Districts which contain approximately 25-65 Ulta Beauty Stores. The Area Loss Prevention Manager is responsible to assess store procedures, promote awareness and methods to prevent, protect and control losses...
NEW


Regional Asset Protection Manager (North East)
Boston, MA
The successful candidate will be responsible for the management of the Asset Protection function in their assigned area. Guide the implementation and training of Asset Protection programs, enforcement of policies and procedures, auditing, investigations and directing of shrink reduction efforts...

Charlotte, NC
Our Area Loss Prevention Managers ensure safe and secure stores through the objective identification of loss and risk opportunities. Our Area Loss Prevention Managers plan and prioritize to provide an optimal customer experience to their portfolio of stores. They thrive on supporting and building high performance teams that execute with excellence...

Seattle, Portland or Salt Lake City
Our Area Loss Prevention Managers ensure safe and secure stores through the objective identification of loss and risk opportunities. Our Area Loss Prevention Managers plan and prioritize to provide an optimal customer experience to their portfolio of stores. They thrive on supporting and building high performance teams that execute with excellence...

Calabasas, CA
Our Area Loss Prevention Managers ensure safe and secure stores through the objective identification of loss and risk opportunities. Our Area Loss Prevention Managers plan and prioritize to provide an optimal customer experience to their portfolio of stores. They thrive on supporting and building high performance teams that execute with excellence...

Tucscon, AZ
The Loss Prevention Specialist will oversee the Burglar/Fire Alarm and overall Physical Security function for stores including CCTV for all new stores, renovations, acquisitions, closing, existing stores and warehouses. In addition, this position supports the security/property control component for the Corporate Headquarters main campus...

Jacksonville, FL
Responsible for managing asset protection programs designed to minimize shrink, associate and customer liability accidents, bad check and cash loss, and safety incidents for stores within assigned region. This position will develop the framework for the groups' response to critical incidents, investigative needs, safety concerns and regulatory agency visits...



Region Asset Protection Manager
Charleston, SC
Responsible for managing asset protection programs designed to minimize shrink, associate and customer liability accidents, bad check and cash loss, and safety incidents for stores within assigned region. This position will develop the framework for the groups' response to critical incidents, investigative needs, safety concerns and regulatory agency visits...

New York, NY
The role of the Brand Protection Specialist is to deter shrinkage, and to assist in educating the store teams regarding the prevention / deterrence of both internal and external theft and fraud, while serving as an Ambassador to the brand and the department...
Wawa, PA
The Manager of Loss Prevention and Security serves as the subject matter expert in the area of Loss Prevention and Physical Security for the Company with focus on developing and driving solutions that will create an optimum associate and customer experience in a safe and secure environment...

Featured Jobs
---
JOB TITLE
COMPANY
CITY/STATE
DATE ADDED

Vice President
VP Risk Management
Delaware North
Buffalo, NY
Oct. 1
VP Risk Management

Simon Property Group

Indianapolis, IN

Feb. 25

Senior Director
Sr. Dir. Loss Prevention & Business Continuity
United Natural Foods
Eden Prairie
Oct. 3

Director

Al J Schneider Company

Louisville, KY

Sept. 12

Dir. Internal Audit
Cracker Barrel
Lebanon, TN
Aug. 27
Associate Dir. Security & LP
GOAT
Los Angeles, CA
June 18
Dir. Global Security and Loss Prevention
Grainger
Lake Forest, IL
Oct. 1
Dir. of Information Security

Landry's Inc.

Houston, TX
Sept. 30
Dir. Loss Prevention
Lovesac
Stamford, CT
Aug. 12
Dir. Internal Audit
Michaels
Irving, TX
July 12
Dir. of Loss Prevention Operations
Nike
Beaverton, OR
Oct. 16
Dir. Loss Prevention
Petco
San Diego, CA
Aug. 22
Dir. Security/Risk
Southern Glazers Wine & Spirits
Las Vegas, NV
Sept. 25
Dir. Risk Safety
Super Valu
Providence, RI
Sept. 24
Dir. Loss Prevention
Uniqlo
New York, NY
Aug. 12
Dir. Enterprise Security
US Cellular
Chicago, IL
June 13

Corporate/Senior Manager
Sr. LP Program Manager, Amazon Books & Amazon Go
Amazon
Seattle, WA
Aug. 22
Mgr. Asset Protection Sr.
Save-A-Lot
St. Ann, MO
Oct. 21

VF Corporation

Denver, CO
June 18

Sr. Manager Security Operations

The Walt Disney Company
Burbank, CA
Oct. 14



---


---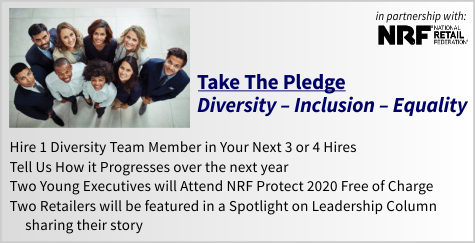 ---

If you ever think your job is in jeopardy, then you're probably right. Hearing the footsteps isn't a pleasant thing, but not hearing them is a fatal blow and probably means you're not listening. It's always important to keep your ears to the floorboards and read your environment as best you can every day, because as we've seen over the last few years, no one is immune in this economy and what you've done for them today drives where you'll be tomorrow. That "Doing More With Less" philosophy isn't just an expression for the masses, it's for every executive in every job and what more can you be doing?

Just a Thought,
Gus




(content subject to approval)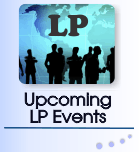 ---
Recruiting?
Get your job e-mailed to everyone... everyday
Post on our Featured Jobs Board!
Not getting the Daily?
Is it ending up in your spam folder?
Please make sure to add d-ddaily@downing-downing.com to your contact list, address book, trusted sender list, and/or company whitelist to ensure you receive our newsletter.
Want to know how? Read Here



36615 Vine Street, Suite 103
Willoughby, OH 44094
440.942.0671
copyright 2009-2019
all rights reserved globally