The D&D Daily Mobile Edition
October 24,

2014



The LP Industry's #1 News Source - Informing, Educating and Instilling a sense of community


News Brief
Sponsored by WG Security Products, Inc.
U.S. agents scrambling to figure out how retail stores & businesses in LA's Fashion District laundered millions for drug cartels Federal agents hope documents and electronic data seized during raids on the Los Angeles fashion district last month and cash-transaction reports that businesses in the zone are now required to file will help clarify how Mexico's drug cartels are using international trade to launder money, law enforcement sources say. On Sept. 10, in a crackdown called Operation Fashion Police, 1,000 law enforcement agents poured into the fashion district and arrested nine people who allegedly took part in a trade-based money laundering scheme orchestrated by Mexican drug cartels. While some such money laundering has been occurring since at least the mid-2000s, U.S. authorities believe the area became a major repository for cartel cash after 2010 when Mexico enacted anti-money laundering measures that limited deposits of U.S. currency at Mexican banks. The cartels chose the fashion district because Los Angeles has one of the largest populations of Mexican ex-patriots in the world, trade flows freely between the U.S. and Mexico, and textiles have long been a high-dollar, liquid asset in Mexico, Miles said. "It's not hard to understand why (the cartels) are there. Now comes the question of how they do it," he said. One key piece of intelligence being sought is whether legitimate Mexican businessmen are involved or if the cartels are handling all of the import-export aspects of the scheme on their own. Authorities are also trying to determine why roughly $90 million in cash was warehoused at the businesses they raided rather than in bank accounts. A special order that the U.S. Treasury Department's anti-money laundering unit, the Financial Crimes Enforcement Network (FinCEN), issued to the roughly 2,000 businesses in the fashion district is expected to help provide answers, as are interrogations of criminal suspects and cooperation from those who agree to become informants. reuters.com
Forever 21 actively strengthening the LP team in North America
Promotions:
• Robert Allgood - Promoted from RLPM to Sr. Regional Loss Prevention Manager for the Southwest region.
• Diana Dindial - Promoted from District LP Specialist to Area LPM within the Northeast region.
• Erick Petteway - Promoted from District LP Specialist to Area LPM within the Southeast region.

Newly Added to the team:
• Blake Mitchell - Joined us as the Regional Loss Prevention Manager for our Canadian region.
• Melissa Tipton - Joined us as a District LPS within the Central region.
• Kamron Horn - Joined us as the Area Loss Prevention Manager within Texas, Oklahoma, and New Mexico. Submitted by Jesus Alvarez, Sr. Manager, Loss Prevention

POS 'Backoff' malware epidemic spreading - 57% increase in last two months - Be Warned The number of computers in North America infected by the Backoff malware, which is blamed for a string of payment card breaches, has risen sharply, according to research from network security company Damballa. The company detected a 57 percent increase between August and September in devices infected with Backoff, which scrapes a computer's RAM for leftover credit card data after a payment card has been swiped. The Department of Homeland Security warned in August that as many as 1,000 enterprise and small-business networks may be infected with Backoff and not know it. csoonline.com

Cost of cyber crime = $1.6M to $61M -annualized average of $12.7M -10% higher than 2013 - Taking 170 days to detect - 7 months to recover One of the most concerning findings of the study, though, is the amount of time involved in detecting and resolving an attack. The average time it takes to detect a malicious cyber crime attack is 170 days. Some types of attack—specifically attacks involving malicious insiders with authorized access to the network—take 259 days on average to detect. The average time to clean up after an attack is discovered is 45 days. That means it is taking more than seven months on average for organizations to realize they've been attacked, and fully recover. The 2014 Ponemon Cost of Cyber Crime study, sponsored by HP, is the fifth annual report on the costs associated with cyber crime. csoonline.com

Sears disputes report of layoffs, store closings
A published report Thursday said Sears Holdings is laying off about 6,000 workers as it closes 110 stores within the next few months, many before Christmas, according to Seeking Alpha, a content service for financial markets. Hoffman Estates-based Sears disputed the report and said it would provide an updated store count when it releases third-quarter earnings in November. Sears announced in August that it was in the process of closing 130 stores during the fiscal year that closes at the end of January, and may close more. It closed 96 stores in the first half of the year. The Seeking Alpha report, which cited liquidation notices, news reports and employees, in an updated post Thursday afternoon listed 55 Kmart stores, 30 Sears department stores and 31 Sears Auto Centers that are slated to close between September and mid-January. Together they employ 6,067 employees, according to the report. chicagotribune.com

Sears Holdings Corp. Sets Further Store Closures - Regardless of what they say - there will be more store closings For Wall Street, it may not matter whether it's a liquidity issue that gets kicked down the road or a rebalancing of the brick-and-mortar presence. "Either way, one course of action is certain: There will be undoubtedly more store closures ahead." wwd.com

Multiple bidders pawing at PetSmart for possible acquisition A number of investment groups are interested in buying Phoenix-based PetSmart, according to a New York Post article Thursday. bizjournals.com

12 retail chains closing stores the fastest

RETAILERS CUTTING THEIR NUMBER OF STORES THE MOST THE PAST 2 YEARS

Company

Symbol

% Ch. stores 2 yr.

YTD % Ch. stock

Sears

SHLD

-40.2%

-26.5%

Christopher & Banks

CBK

-16%

-25.8%

Build-A-Bear Workshop

BBW

-11.4%

104%

West Marine

WMAR

-9.6%

-34.7%

Destination Maternity

DEST

-6.6%

-50.8%

Brown Shoe

BWS

-5.7%

-2.1%

Abercrombie & Fitch

ANF

-5.5%

1.6%

New York & Co.

NWY

-5.2%

-30.4%

J.C. Penney

JCP

-3.7%

-15%

Big Lots

BIG

-3.3%

41.3%

Dillard's

DDS

-2%

11.4%

Best Buy

BBY

-0.1%

-16.8%


S&P Capital IQ, USA TODAY
Fingerprints credit cards replacing PIN numbers in the UK next year Coming to Britain next year, the 'contactless' cards that let you pay with a touch of your finger (print). telegraph.co.uk

C-Store owners speak out about guard proposal in Jackson, MS Store Owners and City Leaders debating who should pay for Armed Guards. A Jackson city councilwoman who is proposing an ordinance requiring security guards at convenience stores got an earful Thursday from store owners and employees. "This is a capitalistic society, and if you're in business, you're going to bear certain costs," Stokes said. Stokes proposed the ordinance in September, after a rash of robberies and shootings at convenience stores. At that time, Jackson police said officers had responded to at least 10 crimes at convenience stores in the three months prior. Store owners who attended the meeting said they cannot afford to pay for security guards. "They're missing the point. We have already security guards. The police department is the security guard," store owner Surinder Singh said. wapt.com
Auburn, Wash., hosting Loss Prevention education session Nov. 5th

USPS to deliver Amazon groceries in San Francisco area, with plans to expand

Walmart is Top Corporate Solar User in U.S. - See other retailers in Top 25

Seasonal retail workers average $10.30 per hour

Quarterly Same Store Sales Results
West Marine Q3 up 0.6% with net revenues up 2%
Aaron's, Inc. Q3 company-operated stores down 2.8% with revenue up 32%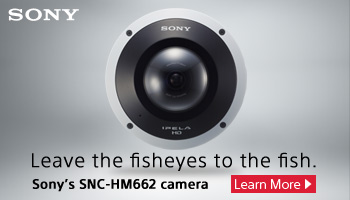 All the news - One place - One Source - One Time
The D&D Daily respects your time
& doesn't filter retail's reality
Report Your News!
(content subject to approval)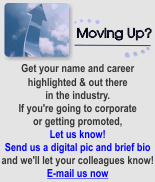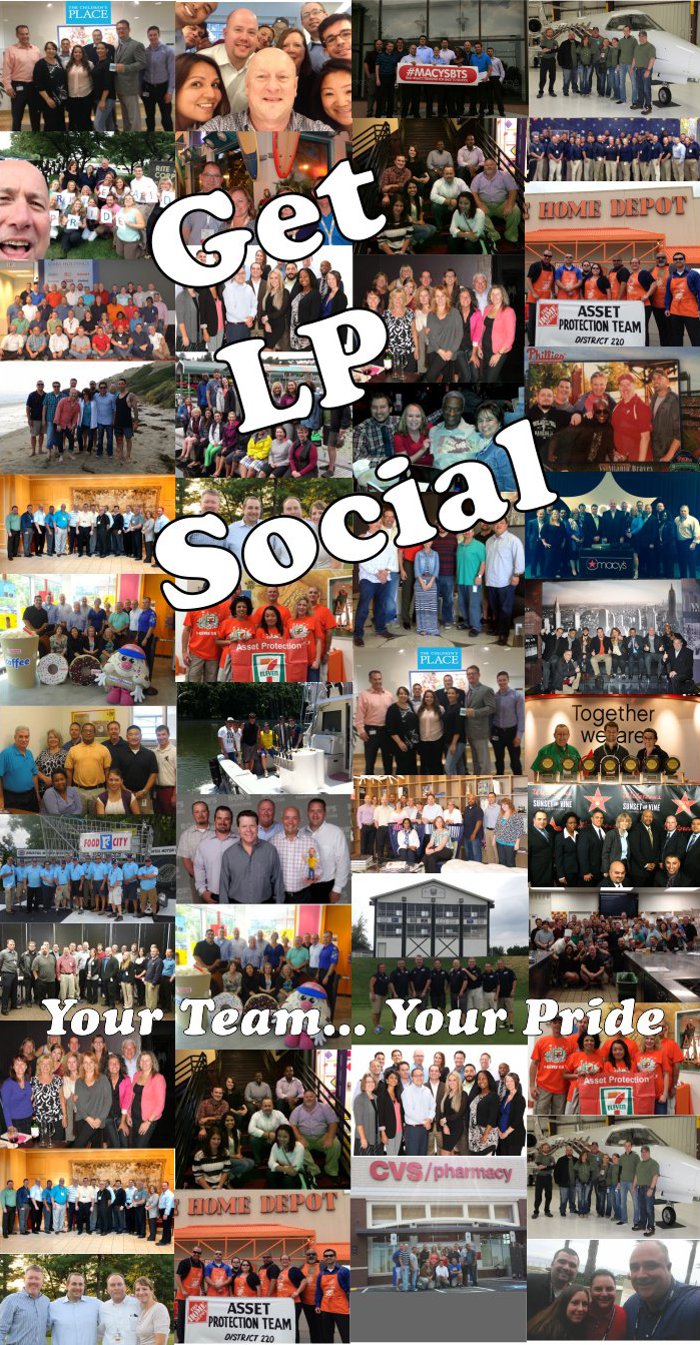 eBay News

eBay's PROACT team partners with Barnes and Noble and Law Enforcement on arrest of B&N employee who stole $46k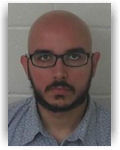 A Barnes and Noble employee is facing money laundering charge, computer fraud and theft charges for allegedly stealing around $46,000 worth of store merchandise and then selling the items through eBay, according to Mandeville Police. Tomas, Santamaria, 32, of Mandeville, was arrested Sept. 23. Police began investigating in late July when a representative from the store on Highway 190 reported possible employee theft. According to police, detectives believe that from Sept. 2011 through July of this year Santamaria stole the merchandise and then sold over 700 items, primarily DVDs and novels, online through fake accounts, which he later funneled into his bank account.

Read more here

For further information on PROACT, email inquiries to PROACT@eBay.com.
eBay Direct - Click Here
(notify - info - questions)

Loss Prevention News Network

"It's a Mutual Investment"

Leadership & Development Series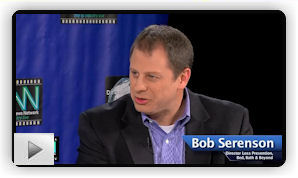 Bob Serenson, Director of Loss Prevention, Logistics and Innovation for Bed Bath & Beyond, discusses the relationship between your career (your progress) and your employer (the retailer) - and the fact that the relationship between the two is a "mutual investment" on both your parts. A 20-plus-year veteran of the industry, Bob has successfully led LP teams and programs at a number of retailers. Here, he talks about the basic core beliefs and philosophy that have helped him be successful over the years.

Filmed at the D&D Daily's 2014 "Live in NYC" Broadcast Event.

To view other episodes in our Leadership & Development Series, click here.





Joan Manson

Sponsored By:


Bass Security





Sponsored By:



Keith White & Michael Nelson

Sponsored By:


Dan Faketty and Professor Bob Hanson

Sponsored By:


The NRF's LP Legislative Committee, a National Update





Jeff Fulmer & Jon Gold


Sponsored By:


Preparing - Training - Responding to the Active Shooter





Rich Mellor


Sponsored By:

Cyber Security's Increasing Impact on Retail & the Role of Loss Prevention

Tom Litchford
Sponsored By:

Stan Welch, VP of LP, JCPenney



Sponsored By:



In case you missed it ...
Click here to view all the episodes from
"Live in Ft. Lauderdale at the NRF LP Show."

Solution Providers, have a video or commercial you want to publish? Contact us.

e-commerce

Sponsored by The Zellman Group
Retailers and authorities work together to improve card security in US
The Retail Industry Leaders Association (RILA) has responded positively to the US President addressing weaknesses in debit and credit card security. As part of an executive order, the President will set a new policy that requires newly issued and existing government credit and debit cards to be enabled with chip and personal identification number (PIN) technology. Retailers agree with the President's action to advance card security. According to RILA, the card security system in place today in the US makes it easy for criminals to commit card fraud. Retailers believe that Chip-and-PIN technology will shield US consumers from fraud, just as it has done for consumers elsewhere around the world.
thepaypers.com
Point-of-sale crisis: Anatomy of a cyberattack
A group of special agents from the Secret Service and the FBI briefed industry representatives Monday during a special awareness event hosted by the Financial Services Roundtable in Washington, D.C. Agents presented a detailed explanation of the steps cybercriminals go through when they target a POS system and try to make off with thousands or even millions of credit card numbers. Officials are emphasizing that the high-profile incidents involving some of the nation's largest retail chains are not the only such crimes taking place. In fact, Ari Baranoff, the assistant special agent-in-charge of the Secret Service's Criminal Investigative Division, said the Secret Service has responded to 350 network intrusions so far this year, and the majority of the incidents involved small and medium-sized businesses.
fedscoop.com
e-commerce to reach $303 billion in 2014 - Up 15.7% in 2014 - Was up 16.5% in '13 - That's 32.2% in 24 months - Talk about rapid growth!
And everyone is wondering about why the stores are hurting. Hey just look over your shoulder at the e-commerce folks. That's why they're giggling over in the corner getting all those bonuses. Meanwhile we're beating the store managers of America to death for soft sales. And the big question is how do you make the store feel like the online experience and create a seamless world? Well the only answer is something similar to Google glass, digital signage, and interactive mirrors-displays-fitting rooms- and payment devices. Where we actually control or manage the vision, perception, and information flowing to the customer. Almost a virtual real-time physical store all combined in one.
chinastoreage.com
Amazon sales up 20% hitting $20.58B in sales in Q3 - But still post net loss of $437M
UK cybercrime grows, but so does e-identity awareness
"Fraud is not a person - it is a dynamic grouping of statistics that deviate from the norm."
Stuart B. Levine, CFI, CFCI
CEO, The Zellman Group & Zellman Fraudnet



Canadian Push
Sponsored by Vector Security
Canadian to be appointed as ASIS president in 2015 ASIS International, the leading organization for security management professionals worldwide, is pleased to announce Dave N. Tyson, CPP, will serve as its 2015 president. Tyson will be the 60th president of ASIS, succeeding Richard E. Widup, Jr., CPP, who will become ASIS chairman of the board in 2015. These volunteer leaders maintain the strategic continuity of the programs, products and services ASIS provides. The full 2015 ASIS Board Management Committee is comprised of five people. canadiansecuritymag.com

Study: Canada C-Suite execs say companies prepared for threats A survey of C-suite executives in Canada has found that 60 percent have increased their security budgets in the last two years while 87 percent say they're prepared to deal with threats. Still, only 23 percent rate their companies as very prepared. scmagazine.com

Jacob to close its doors - despite attempt to reinvent The news comes after Jacob announced in May it intended to close and liquidate its 92 stores, but later received several court extensions to try to keep about 40 stores open. financialpost.com

Canadian retailers expected to face tough holiday season Price wars, skittish consumers and e-commerce heavyweights threaten to squeeze retailers as they head into the all-important holiday shopping season. The November-December period, which can account for up to 30 percent of merchant annual revenue, is shaping up to be a tough one in a market that is becoming more crowded with discounters and luxury players alike. theglobeandmail.com

Gun report briefly closes Kanata mall in Ottawa
Kanata's Hazeldean Mall was locked down for a brief period Thursday afternoon after police received a report that a man was seen nearby with what may have been a rifle. Spokeswoman Melanie Westland said the shopping centre was locked down for about 45 minutes as a precaution. Police allowed the mall to reopen shortly before 3:30 p.m. after finding no trace of the man. She said everyone calmly stayed where they were, but once the lockdown was lifted, "everybody was pretty anxious to leave." ottawacitizen.com

Two deadly assaults on uniformed members of Canada's armed forces in three days - one at strip mall - Does it impact holiday sales? Everyone knows the exact stories but when you combine it with Canada's drop in retail sales in September and the upcoming holiday sales, what do we end up seeing over the next few critical months? With anymore attacks or any Ebola cases popping up north of the border and we could have a recipe for fear that keeps people out of crowds and away from the malls. Loss Prevention has to be on high alert as well and reporting anything we feel might represent a threat or exposure. Just a thought.

Target could sell Canadian assets to Wal-Mart or HBC, analyst speculates Will troubled discounter Target Canada stay in Canada or leave? That's the burning question that retail analyst Perry Caicco at CIBC World Markets asks in a report on Wednesday. It may do either, but probably won't make a decision until the end of 2015, he concludes. Maintaining operations in Canada through the end of 2015 will give Target the chance to see if better logistics, lower pricing and sharper merchandise will make a difference to its Canadian operations, Mr. Caicco said. U.S. parent Target Corp already has sunk more than $6-billion into setting up shop in this country, he says. "Target has been a disaster in Canada, producing sales at about half of our initial projections, and running deep operating losses," Mr. Caicco writes. theglobeandmail.com

IBC, Quebec trucking industry group partner to fight cargo theft Insurance Bureau of Canada (IBC) and the Association du camionnage du Québec (ACQ) are teaming up to crack down on cargo theft, a crime that costs Canadians up to $5 billion each year. Thanks to the Programme provincial de déclaration de vol de cargaison, the cargo theft reporting program launched in Quebec by the two organizations, in collaboration with the Service du renseignement criminel du Québec (SRCQ) and Quebec's two police services, the Sûreté du Québec (SQ) and the Service de police de la ville de Montréal (SPVM), it has now become much easier to share information among the trucking community, companies, insurers and the authorities. canadianunderwriter.ca

Toronto Police release image of suspect in a $30,000 Optical Store Robbery Toronto police are asking for the public's assistance to identify a man in connection with a case of chronic theft. Police say a man broke into an optical store in near Dundas Street W. and Huron Street on July 15. According to police, the man smashed the store's front door windowpane and used deadbolt cutters to break the lock. After gaining entry, the man was able to leave with about $30,000 worth of merchandise. He is now wanted for theft over $5,000. Police say the man tried to return to the optical store on Aug. 18 but couldn't get in. A security camera image was taken of the suspect and has only now been released to the public. torontoobserver.ca
Canadian web sales to grow 12.3% annually through 2019

Saks Fifth Ave stores to have high-end food halls

Retail Fast Facts: October 2014

Highlights:
• Total monthly retail sales changed by 2.5 per cent over the comparable month last year.
• Total sales excluding food, automotive and gasoline changed by 3.1 per cent over the comparable month last year. Read more retailcouncil.org

ORC News
Sponsored by Security Resources
Organized Southern California cargo-theft 'cartel' busted for $1.5M in Sumner, Wash. Detectives recovered $1.5 million worth of stolen laptops, TVs, refrigerators and more believed to have been stolen by an organized Southern California cargo-theft cartel back in August. According to the PATROL Auto Theft Task Force, the suspects used semi-tractors to steal five cargo trailers loaded with high-value items Aug. 21. They reportedly would have stolen four more cargo trailers if one of the suspects hadn't crashed a truck, blocking their exit. After weeks of investigation, PATROL detectives served search warrants on two storage facilities and a warehouse earlier this month, finding many of the stolen items. The recovered items included: •1,169 large-screen TVs •1,272 laptops •124 refrigerators. According to PATROL, detectives arrested one suspect while serving the search warrants. They believe he is the leader of the cartel, the rest of which is believed to be in Southern California or Mexico. komonews.com
Multi-state ORC theft ring identified in New England Cranston police arrested three men at a department store in Garfield Plaza Wednesday that they identified as suspects in a "ring of shoplifters targeting the New England area." According to a news release from the police department, Detective Paul Bessette also found "additional stolen items from an earlier shoplifting in Seekonk," Mass., in a stolen vehicle allegedly being used by the three. The news release said that "at least two of these suspects have been involved in numerous unsolved shopliftings with occurrences RI, MA, and NH and are suspected of stealing over $20,000 in store merchandise." The police called Akins the main suspect in these crimes, adding that he is known to disguise himself as a female named "Tatiana." The police said he has four warrants on larceny charges out of Massachusetts. As a result of the investigation, Cranston Police say its detectives were able to clear 11 incidents of shoplifting throughout Rhode Island, Massachusetts and New Hampshire, as well as recover over $2,600 in stolen merchandise. Akins, Elder and Reyes are facing various felony and misdemeanor charges for possession of a stolen motor vehicle, shoplifting, receiving stolen goods and conspiracy. providencejournal.com

Suspects in Marietta ORC ring arrested
Two Marietta men who were allegedly part of a shoplifting crime spree in that Cobb County city have been arrested. Investigators discovered Christopher T. Higgins and John D. Stiltz were responsible for multiple shoplifting incidents at Walmart and Target stores on Cobb Parkway and then pawning the stolen items at local pawn shops, Marietta police spokesman David Baldwin said Thursday. The investigation is expanding and further charges are pending. ajc.com
Statewide counterfeit credit card ring busted in PA The Attorney General's Office busts a counterfeit credit card ring that used dozens of counterfeit cards with matching driver's licenses to make purchases and cash advances at banks across the state. The investigation, led by agents from the Attorney General's Bureau of Criminal Investigations, revealed the alleged theft of tens of thousands of dollars and purchases made with stolen bank account data used to make counterfeit credit cards. Lovell "Vell" Davis III (aka Lovell Bronson), who was arrested on Wednesday, Oct. 22, 2014, allegedly ran the counterfeit credit card ring and recruited associates including Cecelia Robinson, 31, 8815 S. Halsted Ave., Chicago, Illinois, who is at large. Davis allegedly "hired" Robinson and Latoya Jemerson (currently incarcerated in the Allegheny County Prison) to make cash advances using the credit cards he manufactured from banks in Philadelphia, Harrisburg and Pittsburgh for $1,000 to $1,500 at a time. For their role, Davis allegedly let Robinson and Jemerson pocket 30 percent of the daily proceeds from the cash advances. fox43.com

Four Romanians busted in the UK for series of high-end raids at retail parks across Midlands The gang's vehicle was picked up by officers on the M5 at junction 1 yesterday. Police on-board Automatic Number Plate Recognition cameras suggested the car was linked to organised shoplifting. Officers followed the gang into a car-park in Birmingham Road, Oldbury, before arresting all the occupants - men aged 21, 24 and 30, plus a 22-year-old woman - on suspicion of theft. The group are being held in police custody, accused of stealing clothing from a Northampton store. The arrests were made as part of Operation Trivium, which aims to help officers tackle foreign criminals in the Midlands. itv.com

ORC duo busted using fake $100's at Boca mall Bloomingdales & returning merchandise - $5,000 fake found - 2nd bust A woman arrested months ago in a counterfeit-money case is again behind bars, accused this time of trying to make purchases at a Boca mall with some of the $5,000 in fake money she had, authorities say. The latest incident happened at the Town Center at Boca Raton mall on Wednesday, when Mariana Ortiz was stopped while trying to use six counterfeit $100 bills to buy handbags from Bloomingdale's, according to an arrest report. Police found 44 suspicious-looking $100 bills in an envelope in her purse. Including the bills that she tried to spend, police found a total of $5,000 in counterfeit money. Detectives checked Bloomingdale's records to find Ortiz had also bought $1,500 worth of goods using the suspicious money on Oct. 16, police said. Her prior arrest happened in June, records show. In that incident, Ortiz and her boyfriend were at a money center at a West Palm Beach Wal-Mart, authorities said. The boyfriend tried to pass $1,000 in fake $100 bills to send back to Peru, and 40 fake $100 bills were found between the pair, deputies said. sun-sentinel.com

Allen Co, IN Sheriff investigating $2000 Credit card fraud; hit Toys R Us, Ultra and Meijers Allen County police are again enlisting the public's help in identifying someone accused of using a stolen credit card. The sheriff's department said the suspect bought more than $2,000 worth of merchandise with the stolen card. The person has used the card at several Fort Wayne businesses, including Ulta, Meijer and Toys R Us, police say. journalgazette.net

Woman charged in theft of $1,230 worth of baby formula from Weis in Thurmont, MD
Do you have an ORC case to share?
Share your ORC news and help the industry grow


Retail Crime News

Sponsored by NuTech National
Albuquerque Wal-Marts getting hit in the wee hours for fully loaded shopping carts Five-thirty in the morning might be an odd time for a shopping spree, but it's a common time of day for shoplifters. Combatting shoplifting, especially in those wee hours of the morning, is a common struggle for operators of 24-hour stores, and Wal-Marts throughout the area have been experiencing individuals pushing fully loaded shopping carts out the doors without paying a dime. Edgewood Police Chief Fred Radosevich said his department received a call two weeks ago reporting four suspected shoplifters attempting to leave the premises, with what later turned out to be nearly $2,000 worth of goods. A common tactic, Radosevich said, is for an organized group to target a 24-hour store by taking high-priced items such as televisions and other electronics to the sell at flea markets around the area. The Edgewood police department has adjusted their staffing schedule to combat these early morning thefts. Radosevich said management at Wal-Mart hired an asset protection director and a loss prevention officer as well. abqjournal.com

Couple Arrested After Assault On Boscov's Employees In Toms River, NJ Toms River Police recently arrested a Manchester couple after they broke into a jewelry case at the Boscovs store in the Ocean County Mall, then assaulted the store's loss prevention officers. The incident began when Loss Prevention officers observed Salvatore Marotte, 26, and Rocquel Barretto, 27, break open a jewelry display case while an employee was distracted. They removed $410 worth of jewelry and attempted to leave the store with it. When Marotte was approached by the store employees, he became aggressive and used physical force against the workers. patch.com

Lancaster, SC man charged with arson after Grocery Store fire The Lancaster County Sheriff's Office has charged a man in connection with one of two suspicious fires earlier this week. Investigators arrested and charged 51-year-old Coy Lamar Knight with one count of second-degree arson in connection with a early Wednesday morning fire at the Old Mill Grocery on Old Landsford Lane. Authorities say Knight sprayed a flammable substance in the back of the store and intentionally started the fire that gutted the store. wcnc.com

Burglars target designer eyeglasses in new crime trend It's not the first place most people would think a burglar would hit, but police say a new crime trend is emerging now that designer eyeglasses are being sold for serious cash at local businesses. An eyeglass store in Wayzata is one that lost tens of thousands of dollars in merchandise, but it isn't the first place to see that kind of crime. Police in that community say it's very much an open investigation, but other optometrists say it's become a risk other business owners need to start look out for. At Jamison Optical in Eden Prairie, the Prada line is one of the most popular. The inventory there ranges from $140 to thousands, and that's why security is on the forefront of Dr. Peiling Jamison's mind. In fact, the store already has motion detectors, security at the door, and surveillance set up. "Even in a small little private shop that we own, we make sure we are watching our inventory as people are coming in and out," Jamison said. As designers create more high-end frames, the demand keeps going up. As boutique stores hustle to bring in the newest lines, thieves are hustling too. In fact, a search warrant filed in Hennepin County on Thursday shows that Wayzata police are looking into a burglary that took place at the Art of Optiks, where $80,000 in brand-name glasses were stolen. myfoxtwincities.com
Cincinnati Man arrested, more than 6000 bootleg DVDs, counterfeit purses seized A Hamilton County man is facing several charges after police found thousands of counterfeit items offered for sale. Cincinnati police said that as a result of complaints regarding sales of counterfeit items, vice unit personnel executed a search warrant at the Set 4 Life shop on Wednesday. Vice personnel seized the following: 3,180 counterfeit movie DVDs, 3,112 counterfeit CDs, 122 counterfeit music DVDs, Numerous counterfeit purses, watches, belts, sunglasses, etc., with brand names such as Michael Kors, Coach, Gucci, Chanel and Louis Vuitton. Investigators said one problem in building a criminal case is getting the cooperation from companies that have been ripped off. wlwt.com
St Louis Co. man turns himself in after robbing 18 stores in the past month The son of St. Louis County Executive Charlie Dooley has turned himself into police. Thirty-seven year-old Phillip Goodwin is suspected of robbing 18 convenience stores in the St. Louis area, all within the past month. Nearly every day, from September 17th until October 8th, Florissant police say Goodwin robbed gas station convenience stores throughout the St. Louis area. Florissant Police Officer Andy Haarmann says, "When the clerk rang up the item and opened up the cash register, the individual would push away the clerk, grab whatever he could out of the cash register, then run out of the store." fox2now.com

Kay Jewelers in Poplin Place, Monroe, NC the victim of an overnight Burglary Two suspects smashed a hole in the cinder block wall to make entry into the store. The total value of the merchandise stolen has yet to be determined

Beer truck stolen in Orlando recovered in Miami & police are investigating if it's part of a bigger ring

Four men arrested passing fake $100's at Home Depot in Newnan, GA

Three man smash & grab at Reeds Jewelers in Fayetteville, N.C. arrested

Bakersfield Police say three men stole candy from 99 Cent Store

Bubbly bandit: Police tracking down thief of high-end champagne in Fairfield, CT

Two Aurora, IL men arrested for shoplifting and assault on a LP Agent at Naperville Walmart Super Center

San Antonio Jewelry store employee charged in $35,000 theft of money, merchandise

Kay Outlet in the Crossings Premium Outlet, Tannersville, PA the victim of a Grab and Run; Two Rolex watches with a total value of nearly $20,000 were stolen

Helzberg Diamonds in the Coral Ridge Mall, Coralville, Iowa, the victim of a Grab and Run of a diamond ring valued at $10,999


Robberies and Burglaries
● AT&T - Knoxville, TN - Burglary
● Albertson's - Boise, ID - Bank Robbery
● CVS - Miami, FL - Armed Robbery
● CVS - Fairfield, CT - Robbery - 2 more charged
● Dollar General - Columbia, TN - Armed Robbery - 2nd arrest made
● Dollar General - Warwick, GA - Armed Robbery - video released
● Dollar General - Harper Hts, WV - Robbery - suspect arrested
● Dunkin's Corner - Monticello, MS - Armed Robbery/ Shooting - Owner killed
● Little General - Charleston, WV - Robbery - suspect arrested
● Mr. Pips - Bainbridge, GA - Armed Robbery
● Non Stop Thrift - Springfield, TN - Armed Robbery/ Shooting
● Radio Shack - Huntsville, AL - Burglary
● Sheetz - Woodward Twp, PA - Armed Robbery
● T-Mobile - Huntsville, AL - Burglary
● Verizon - Huntsville, AL - Burglary
● Walgreens - Rockford, IL - Armed Robbery - suspect arrested
● Walgreens - Santa Clarita, CA - Armed Robbery
● 7-Eleven - Fall River, MA - Armed Robbery

Vendor Spotlight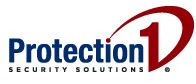 Protection 1 Launches HALO, its Home Automation and Video Verification Platform Protection 1 Takes Connected Home to the Next Level As the Only Provider of Video Verified Response and Solar Production Tracking
Protection 1, the largest full-service business and home security company in the U.S., has announced the advancement of its home automation platform, HALO. The HALO platform, which includes a fully integrated suite of connected home solutions available through a single app, has added new Central Station operator video alarm verification along with new energy efficiency features like solar power and energy monitoring to its list of capabilities. Powered by Alarm.com's leading cloud-based software platform for the intelligently connected home, HALO gives Protection 1's residential customers a comprehensive suite of secure connected home solutions. From a single mobile app, users can control and manage interactive security, video monitoring and energy management solutions as well as a broad ecosystem of connected devices. Using persistent monitoring and adaptive learning, Protection 1 customers get improved security, intelligent automation and effortless energy management capabilities. Read more here.

Brite Energy, Protection 1's Solar Arm,
Launches its Residential Business in San Diego
Phased Roll Out Planned to Allow Company to Scale Smart
Protection 1 announced its solar arm, Brite Energy, has launched in its first market, San Diego, Calif. Over the next several months, Brite Energy plans to execute a phased, market by market launch strategy that will allow the company to scale quickly delivering the industry-leading customer experience Protection 1 is known for. "Like Protection 1, Brite Energy will be distinguished by the quality of customer experience and speed of installation that differentiates us in the security business," said Timothy J. Whall, Protection 1 CEO. "We know that our customers are looking for a solar offering that parallels the experience and support we provide at Protection 1 and we are prepared to deliver exactly that. We believe our customer-first brand of service will allow us to quickly take a leadership position in the solar marketplace as we have in security and we are pleased to announce this milestone." Read more here.

Featured Job Listings
Sponsored by Cam Connections
Feature Your Job Here For 30 Days -
70% Aren't On the Boards
Sr. Director, Field LP
Ross Stores
Dublin, CA
Ross Stores
Director of LP
The Children's Place
Secaucus, NJ
The Children's Place
Director of LP
Restoration Hardware
Corte Madera
Restoration Hardware
National Account Executive
Checkview
Northeast Region
Checkview
National Account Executive
Checkview
United States
Checkview
ORC Investigations Mgr
The Home Depot
Atlanta, GA
The Home Depot
Director, Pharmacy LP
Rite Aid
Camp Hill, PA
Rite Aid
Corporate Investigator
Confidential
San Francisco Bay, CA
Confidential
National Account Manager
Vector Security, Inc
TBD
Vector Security, Inc
LP Agent
JONS Markets
Los Angeles, CA
JONS Markets
LP Investigator
Lamps Plus
Chatsworth, CA
Lamps Plus
LP Investigator
Tom Thumb
Dallas, TX
Safeway
National Account Mgr
Confidential
Northeast
Downing & Downing

Limited Time Only - Post Your Multi-Unit LP jobs for FREE - Learn More Here

Daily Job Alerts


Sponsored by Cam Connections
Appearing One Day Only
View our Internet Jobs Archives here
Manager Loss Prevention
CVS Caremark
Huntington Station, NY
CVS Caremark
Regional LP Manager
CVS Caremark
Indianapolis, IN
CVS Caremark
Regional LP Manager
DSW Inc
Northridge, CA
DSW Inc
Dept Mgr LP & Safety
Lowe's
Westland, MI
Lowe's
Dept Mgr LP & Safety
Lowe's
Columbia, MO
Lowe's
Regional Security Mgr
McDonald's
Oak Brook, IL
McDonald's
LP Manager
NAPA
Romulus, MI
NAPA
Regional Safety Mgr
PetSmart
Ottawa, IL
PetSmart
AP Manager in Training
Walmart
Fort Worth, TX
Wal-Mart
AP Manager in Training
Walmart
Pineville, MO
Wal-Mart
AP Manager
Sam's Club
Cicero, IL
Wal-Mart
AP Manager
Sam's Club
Romeoville, IL
Wal-Mart
LP Manager
Sears
Bethesda, MD
Sears Holdings Corp
LP Manager
Kmart
Lodi, CA
Sears Holdings Corp
LP Manager Hrly
Kmart
Cudahy, WI
Sears Holdings Corp
LP Manager
Kmart
Las Vegas, NV
Sears Holdings Corp
LP Manager
Kmart
New York, NY
Sears Holdings Corp
LP Manager Hrly
Sears
Muncie, IN
Sears Holdings Corp
AP Team Leader
Target
San Marcos, TX
Target
ETL Assets Protection
Target
Canoga Park, CA
Target


Home of the Industry's Original
On the Move

None to report.
Post Your New Job or Promotion!
See all the Industry Movement

Your Career
Sponsor this section of the Daily
Your 5 Procrastination Excuses, Debunked
We have an excuse for everything: why that project wasn't on time or why we were late. There's probably a good reason why you're putting things off until a later date, and once you understand it you can kick this habit! Fear of failing

How to Get More Done, Even When You're at Capacity Just when you've reached your limit, something else comes up and you've got more tasks piled onto your already busy day. Use these tips to tackle anything that comes your way. Time yourself

5 Tips for Prioritizing Your Ever Growing To-Do List You know that the most important task should be done first, but how can you tell what takes precedent over all the other items on your to-do list? Use these tips to weed out what things can wait versus what takes the top spot! Money maker

Stop People From Wasting Your Time
There are some things you don't have the time for, like people who waste your already limited amount of time. Sometimes it's hard to escape, but in many situations you can take these steps to take back control of your schedule. Best way to reach you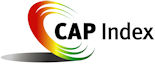 Tip of the Day
Sponsored by Vector Security
Competition is the best thing for all of us
But once in the game forget about the competition and focus on just doing your best each and every day. Hit those core deliverables and make sure you stay facing the customer and don't let the internal politics or the industry politics impact your individual performance. If anything avoid them, try to become blind to them and deal with them after the game. Because quite frankly much of what you hear is meant to sway you and impact your gut instincts during the game. There will be plenty of time to deal with them because they're not going away. Just remember your the one delivering your service or product, not them. And you have the ability and the responsibility to drive your performance. Don't ever think about what they would do or say or how they would react. Always, always focus on doing the best for the industry, for your company, and for yourself professionally. Because the one thing the competition wants is for you to stumble, to hesitate, to lose sight of your real objective - Winning the Game. And the opponent isn't necessarily the competition as much as it is yourself. Take control and win the day because tomorrow will be here soon enough.

More next week on the opponent inside us all.

Just a thought - or should I say - Just a struggle

Just a Thought,
Gus Downing






Upcoming Events

Northeast Regional Conference on LP
October 28, 2014
Monroe Twp, NJ
---
Recruiting?
Get your job e-mailed to everyone... everyday
Post on our Featured Jobs Board!
Reach your target audience in 2014 every day!
Request our 2014 Media Kit
update account / change e-mail
unsubscribe FEEDBACK
www.downing-downing.com

Advertise With The D&D Daily




36615 Vine Street, Suite 103
Willoughby, OH 44094
440.942.0671
copyright 2009-2019
all rights reserved globally