The D&D Daily Mobile Edition
LP, AP & IT Security's #1 News Source


---
Group LP Selfies
See all the selfies here

2018 GLPS - Group LP Selfies
Your Team - Your Pride - Our Industry
Building Industry Pride - One Team Selfie at a Time
Loss Prevention Furniture Alliance

"A network of dynamic Loss Prevention Professionals, building business partnerships while serving their respective home furnishings retail and ecommerce verticals in improving profitability and reducing loss related to fraud, theft and operational practices."
The "Loss Prevention Furniture Alliance" conducted their second field meeting at the Corporate Headquarters of Art Van Furniture located in Warren, MI. The one and a half day meeting included vendor presentations on Occupational Health and Safety as well as Data Analytics. This dynamic group of Loss Prevention Professionals also took time to solidify their mission statement, draft a charter, and developed noninvasive methods and standards for the sharing of non-competitive topics. Members also presented on the use of Social Media/Internet as an investigative tool. With all this work came a little fun as the group enjoyed a night out continuing to build and enhance their personal and professional relationships.

A special thanks to our vendor participants:

Occupational Health & Safety
• Jim Allivato, ATI Worksite Solutions
• Thomas Gilliam, Industrial Physical Capability Services - ICPS

Data Analytics
Carl Goldstein & Alan Semel, Agilence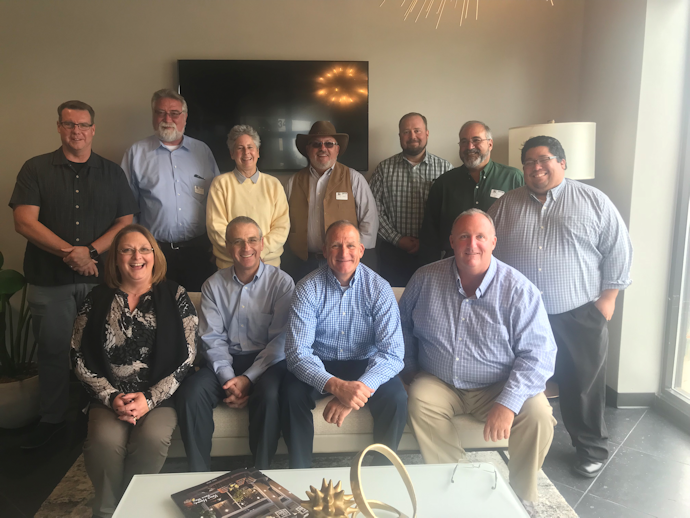 Front row, left to right: Theresa Thor – Regional Loss Prevention Manager, Art Van Furniture; Mark Zibel – Regional Director Loss Prevention, Bob's Discount Furniture; Mike Case – Senior Director Loss Prevention, Art Van Furniture; Patrick Burns – Vice President Loss Prevention, Bob's Discount Furniture

Back row, left to right: Tommy Walters – Director Asset Protection, Living Spaces; Tim Martin – Corporate LP Manager, American Signature Furniture; Laura Donohoe – Regional Loss Prevention Manager, Art Van Furniture; Don Ward – RLPM, American Signature Furniture; Joe Hlavac – Director Loss Prevention, Bob's Discount Furniture; Dominic Zuccala – Director Asset Protection, Big Lots; Armando Martinez – Regional Loss Prevention Manager, Bob's Discount Furniture

Interested in joining or participating in this group?
Contact one of the following co-facilitators:
---
Got a picture of your team
on your cell phone?

Send it to us!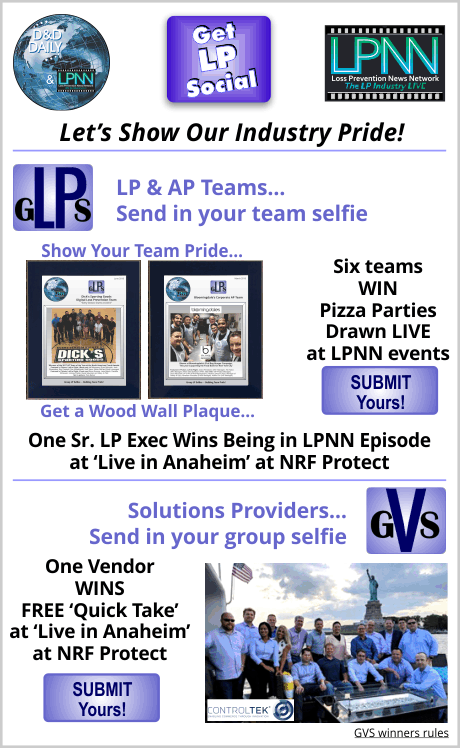 ---
Top Industry News

Bomb Scares Add Urgency to Calls for More Civil Discourse

A Calling The Country Needs - Even After the Arrest

Concerns about overheated political rhetoric have risen to new levels after this week's mail-bomb reports. ASAE and other organizations are urging a return to civility in the national conversation.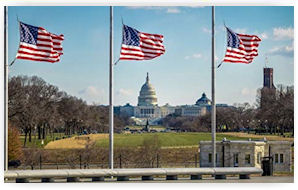 As federal law enforcement officials arrested the suspect, Cesar Sayoc Jr. for pipe bombs mailed to CNN headquarters and several high-profile figures in Democratic party circles this week, many commentators blamed increasingly virulent political rhetoric for inciting threats of violence.

Associations can provide leadership in encouraging more civil discourse, even among people who strongly disagree on issues, ASAE President and CEO John H. Graham IV, FASAE, CAE, said Thursday.

A polarized political climate has contributed to unprecedented stress levels in the U.S., according to the American Psychological Association's annual Stress in America survey last year. Nearly six in 10 adults said they were anxious about political division and the future of the country.

A return to respectful dialogue can help reverse that trend, according to the National Institute for Civil Discourse, an affiliate of the University of Arizona. NICD's Revive Civility initiative—which launched last year and is running through the 2018 election season—"highlights the need to change the tone of our current politics and suggests specific things that each individual can do to help make that happen," according to the initiative's website.

Dozens of partner organizations - including APA, AARP, the American Bar Association Section of Dispute Resolution, and a wide range of religious and civic groups—have encouraged members to hold local events to foster conversations about civility.

"Regardless of our individual political beliefs, we have a responsibility to each other to condemn violence or the threat of violence and accept that our differences do not detract from our shared purpose," Graham said. "In fact, our differences are what makes us stronger." associationsnow.com

Suspect arrested in connection with suspicious packages identified
White van parked outside Plantation, FL Auto Zone towed away
Law enforcement sources have identified the man arrested in connection with a series of explosive devices mailed to prominent Democrats and critics of President Donald Trump.

Cesar Sayoc, 56, of Aventura, was arrested Friday in South Florida.

"We can confirm one person is in custody," Sarah Isgur Flores, spokeswoman for the Department of Justice, said on Twitter.

A large law enforcement presence was gathered in the parking lot of an Auto Zone in Plantation. A white van with political stickers covering the windows appeared to be the focus of investigators. local10.com sun-sentinel.com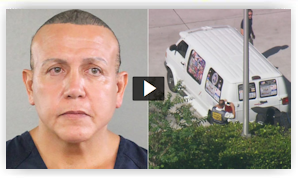 "Domestic Terrorism" - 12 Bombs Found So Far
Two More Bombs Found, Addressed to Cory Booker and CNN
Federal authorities discovered two more explosive devices, one addressed to Senator Cory Booker and the other to James R. Clapper Jr., the former director of national intelligence, law enforcement officials said on Friday. nytimes.com

What to Know About Identifying Pipe Bombs

---
Nedap's !D Cloud software selected for largest RFID deployment in Nordic retail market


Voice Norge AS selected !D Cloud, Nedap's leading RFID software platform, for the RFID roll-out to their 200 stores in Norway. The roll-out, which was completed within 6 months, is the largest RFID deployment in the Nordic retail market to date.

Johnny Ottesen, CEO at Voice, comments: "We realized that we needed to significantly raise our stock accuracy to improve our on-shelf product availability and enable true omnichannel. In !D Cloud, we found the best solution, because it is scalable, easy to use and easy to integrate with our Infor M3 ERP-software, which enables a fast large-scale deployment." nedap-retail.com

CVS Rolls Out Nearly 1,700 Time Delay Safes in Stores Across the Country
to Reduce Pharmacy Robberies, Combat Opioid Epidemic

● Oct. 10 - California - 900 stores
● Oct. 16 - Maryland - 228 stores
● Oct. 16 - Washington D.C. - 55 stores
● Oct. 18 - Ohio - 160 stores
● Oct. 23 - Indiana - 338 stores

Retailers Seeing More 'Serial Returners' in Last 12 Months
61% would institute lifetime bans
Amazon's announcement in May that it would institute a lifetime ban for customers that habitually return merchandise is influencing retailers of all sizes to mull similar policies, in light of their own rising problem of escalating returns, according to a report from omnichannel retail management firm Brightpearl. Some 61% of U.S. retailers say they'd ban so-called "serial returners" permanently, while fewer than one-quarter are not inclined to.

Over a third of U.K. retailers and 42% of U.S. retailers say that they're seeing more serial returners in the last 12 months, especially among customers aged 18 to 34, where over a third admit to buying more items than they intend to buy, (under a third in the other age groups say that), according to the report.

One-fifth of respondents aged 18 to 24 say that they would never shop with a retailer that imposed such a penalty, Brightpearl found. But deficiencies in assessing serial returns, a lack of transparency about return policies and return tracking, and consumer expectations about e-commerce are confounding the ability of retailers to fashion effective strategies, according to the report. Some 44% of retailers say that they don't have the technology to identify serial returners and another 15% don't know if their technology could identify them. retaildive.com

Florida Retailers Name Orlando PD Officer 'Law Enforcement Officer of the Year'
The Florida Retail Federation announced a slate of awards for law enforcement officers Thursday, with an Orlando Police Department officer earning the trade group's recognition as the top law enforcement officer of the year.

OPD Officer Rebecca Rivera earned FRF's LEOY award, beating out runners up Tatiana Miguel, a special agent with the Florida Department of Law Enforcement, and Logan Workman, a United States Secret Service Agent.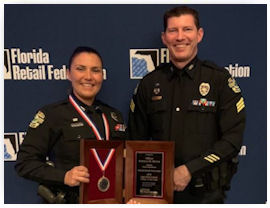 "It's impossible to truly show how much Florida's retail industry values and appreciates our law enforcement officers, but we hope by highlighting the impact these worthy recipients have on our member businesses, their employees and their customers, is one small way we can show our appreciation," said FRF President and CEO R. Scott Shalley.

FRF said all three officers were recognized for their efforts to preventing retail crime and were "honored at a prestigious law enforcement awards dinner held earlier this week."

The award was presented during FRF's 2018 Loss Prevention Conference, where Workman delivered talks on "Headquarter Impersonation Scams" and the "Illicit Finance of Criminal Activity through Organized Fraud." orlando-rising.com

Ex-Pilot Flying J president can open Christmas presents in prison, prosecutors say
If Mark Hazelwood wants to celebrate Christmas, he can do it from a prison cell, federal prosecutors say. Hazelwood, the former president of Pilot Flying J, wants to wait until after the holidays to begin serving a 12-and-a-half year sentence for cheating trucking customers out of millions of dollars at the diesel pump. A federal jury convicted him in February of wire fraud, witness tampering and conspiracy to commit wire fraud. knoxnews.com

L'Oréal Ex-VP Fired After Pointing Out Toxic Workplace Among Fellow Executives
A former L'Oréal USA vice president of digital marketing alleged in a complaint filed Wednesday in New York federal court that the makeup company unlawfully fired her after she spoke out against what she said was a racially toxic work environment within the company's executive levels.

Amanda Johnson, a black woman with more than 10 years of experience in digital advertising, said she thought she had "made it" when she was hired at L'Oréal as assistant vice president of digital marketing and was quickly promoted to vice president. But in spite of her success, Johnson said she faced a relentlessly sexist, racist and discriminatory work environment.

"Johnson quickly learned the ugly truth about the beauty giant, including witnessing a male executive openly watching pornography during a business meeting; sex-fueled parties at luxury European hotels during work trips; and racist hostility from the highest levels of management," the complaint says. law360.com

British retail tycoon caught up in #MeToo scandal
One of the U.K.'s most successful retailers and leading businessmen has been accused of sexual and racial harassment. Sir Philip Green, the chairman of Arcadia group whose retail portfolio includes Topshop, BHS, Burton and Miss Selfridge, was named in Parliament as the subject of abuse claims, the BBC reported. A member of the House of Lords, Peter Hain, named the businessman after the Daily Telegraph newspaper was prevented from doing so by a court order obtained by Green.

The Telegraph spent eight months investigating allegations of bullying, intimidation and sexual harassment made against Green, according to the report. He has "categorically and wholly" denied allegations of "unlawful sexual or racist behaviour". chainstoreage.com

Google CEO admits company had a sexual harassment problem
Fired 48 employees for sexual misconduct, including 13 senior managers
Google CEO Sundar Pichai sent an email to all Google employees Thursday saying the company has fired 48 people over the last two years for sexual harassment, including 13 "senior managers and above," and none received an exit package.

The email, obtained by CNBC, was in response to a bombshell New York Times story that said Google had shielded a handful of company executives, including Android creator Andy Rubin, from sexual misconduct allegations and offered massive payouts to leave. cnbc.com

At Netflix, Radical Transparency and Blunt Firings Unsettle the Ranks
The Netflix way emphasizes "freedom and responsibility," trusting employees to use discretion - whether it is about taking vacation, flying business class or expensing an Uber ride home. Virtually every employee can access sensitive information, from how many subscribers sign up in each country to viewership of shows to contractual terms for Netflix's production deals. Executives at the director level and above - some 500 people - can see the salaries of every employee.

Netflix applies the "keeper test" to employees. That means managers need to evaluate employees to decide whether they would fight to keep them if they received an offer from another company. The result is that even key, longtime members of the company find themselves with severance packages even though there is little fault to find with their performance. wsj.com

Sears directors hire bank to examine former CEO Lampert's deals: sources
Two Sears Holdings Corp board directors have hired investment bank Evercore Inc to scrutinize deals that were led by former Sears Chief Executive Eddie Lampert with the U.S. retailer before it filed for bankruptcy protection, people familiar with the matter said on Friday.

The deals, including separations of Sears' businesses and real estate, may come under examination in bankruptcy proceedings, with creditors claiming the transactions stripped the retailer of valuable assets. Billionaire Lampert is the largest shareholder and creditor of Sears through his hedge fund, ESL Investments Inc. reuters.com

Simon Property CEO: Malls don't need department stores
Simon Property Group CEO David Simon on Thursday called Sears' bankruptcy an opportunity — and possibly the end of the traditional mall anchor. He told analysts, "maybe our industry got just too carried away with having all these big department store boxes," according to a transcript from Seeking Alpha. "As we transition to the smaller, more appropriately sized group, and there'll be centers that lose in that and ... we may have one or two that [we] were nervous about, the reality is the rest of that center, and we will get a better and bigger benefit, I think we'll get healthier, and we're starting to see that." retaildive.com

Cities may benefit from losing Amazon HQ2 bid
Cities that are not selected to be the home of Amazon's HQ2 project will get off the hook from the huge subsidies and investments required to attract the e-tail giant. They are also likely to receive investments from Amazon, albeit on a smaller scale, as it continues to expand its operations across North America. retailwire.com

Game Stop Vice President, Chief Information Security Officer job was removed from website

JC Penney Vice President, Asset Protection job was removed from website
Kriser's Natural Pet AP Manager (Corporate) job was removed from website

Chipotle Sales Miss After Food-Safety Scare But New Campaign Lifts Q4

Sears Bankruptcy Judge Approves Closing Sales at 142 Stores

Kmart manager's emotional farewell speech foreshadows what could happen to 68,000 Sears employees if the company liquidates


Quarterly Sales
Boot Barn Q2 comp's up 11.3%, net sales up 17.5%
Aaron's Q3 comp's flat, revenue up 13.6%


| | |
| --- | --- |
| | ORC 'Shark' Week coming Nov. 12-16 with articles, videos and stats |
Got a Story or Pics You Want to Share
with the Community?

Send them in and let us share
it with the industry
Got an ORC story, a cool case, pics of your ORC Association teams & meetings? Want to write an article about ORC in your region or nationwide? Got some thoughts or opinions you want the industry to hear about? Need to update your state's legislation?
Send us your news and pics and let us get the whole industry involved and supporting your efforts!
---

---

---


---
Spotlight on StopLift


StopLift Stops Checkout Shrink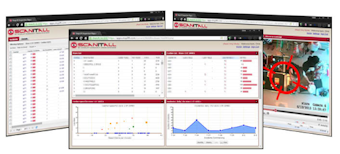 StopLift's flagship, ScanItAll, is a collection of StopLift's video analytics technologies applied to inventory shrinkage at the checkout. ScanItAll automatically analyzes video from checkouts every moment to detect inventory shrinkage visually, even when it leaves no data trail, including Sweethearting / Scan-Avoidance, Self-Checkout Loss, Basket-Based Loss, Operational Error, etc.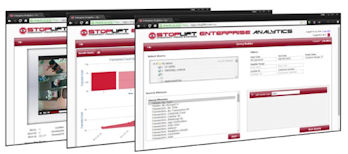 The future of exception reporting and data mining, Enterprise Analytics puts all of your data at your finger tips. Build custom queries with simple fill-in-the-blank forms and query your data to your heart's content. Find incidents any way you choose, view the video, and even export results to Excel. This is what exception reporting is supposed to be like: easy.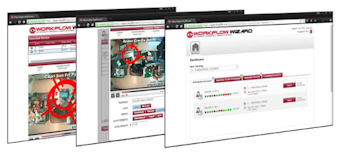 It's not enough to identify cashiers with performance issues - you have to train them to be better! StopLift's Workflow Wizard is designed for just that. Identify and track the training and progress of all of your cashiers over time, file incident reports, and even show them exactly how they can improve. Drastic results have been seen by companies using this system. Definitely ask for a demo!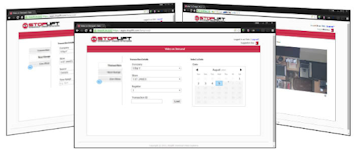 View any transaction, time period, or camera in your store directly from the cloud. View your cameras live, look up historical video to go along with transaction data and more. No more sifting through videos for hours - find exactly what you're looking for quickly and easily with Video on Demand.
Contact Us Today to Learn More or Schedule a Demo

---

---

Increasing 'Dark Web' Activity Puts Retailers At Risk

Phishing Attacks up by 297% Across eCommerce in Q3 2018
23 phishing sites per retailer

Retailers may be leveraging more digital channels to increase revenue opportunities, but these are also fertile ground for cyber-thieves. This was according to "The Retail and E-commerce Threat Landscape Report" from e-commerce fraud-prevention firm Riskified, and IntSights Cyber Intelligence, a provider of enterprise cyber threat intelligence and mitigation solutions. The study, which analyzed the transaction-level results of hundreds of millions of purchases between Q3 2017 and Q3 2018, revealed new tactics used by fraudsters.

According to data, cyber-thieves are getting more sophisticated in their attacks via the Dark Web, a part of the Internet where fraudsters rely on special software to remain anonymous or untraceable via digital scams. For example, there was a 297% rise in the number of fake retailer websites designed to "phish" for customer credentials. In Q3 alone, there was an average of 23 phishing sites per company. This was a significant increase from 2017, which averaged 5.9 phishing attacks per company.

Fake apps and social media profiles are also on the rise. There was a staggering 469% spike in suspicious applications, and a 345% increase in fake social media profiles, respectively, in Q4 2017.

There was also an average of 22.1 internal login pages or development servers exposed per retail company in 2018. When accessed, this gives cybercriminals a portal into the retailer's internal network.

In addition, there was a 278% rise in stolen goods listed on black markets for resale, the study revealed.

"Retailers are increasingly focused on driving sales through a variety of online channels — Facebook, SMS messaging, Instagram, Twitter and more — all of which provide an ideal opportunity for fraudsters to lure in new victims through phishing attacks as it is the most common way to obtain stolen credit card numbers," said Guy Nizan, co-founder and CEO of IntSights Cyber Intelligence. "As prime targets for cyber-crime, retailers need to understand how their goods are being sold and bartered for on the Dark Web. This glimpse into criminal behavior and activity helps inform the overall cybersecurity program, leading to an increase in security posture." chainstoreage.com prnewswire.com

83% Avoid a Business Following Breach and 21% Never Return
Almost half (44%) of US consumers have suffered the negative consequences of a security breach or hack, according to new research conducted on behalf of secure payments provider to contact centers, PCI Pal. The findings suggest that the combination of high-profile recent breaches, headlines devoted to new data privacy regulations such as the GDPR and California Privacy Law, and personal experience have put security concerns front and center for American shoppers.

The research found that 83% of consumers will stop spending with a business for several months in the immediate aftermath of a security breach or a hack. Even more significantly, over a fifth (21%) of consumers will never return to a brand or a business post-breach, representing a significant loss of revenue. For any consumer facing business, this figure offers a stark warning.

Consumers reported that even being perceived as having lax security practices can be enough to incur spending penalties - almost half (45%) reported that they spend less with brands they perceive to have insecure data practices, while over a quarter (26%) say they stop spending completely if they don't trust a company with their data. securitymagazine.com

Abandoned Websites Haunt Corporations
Largest U.S. Companies Have Average of 85 Vulnerable Web Applications
Old Web applications don't go away — they linger and spread security vulnerabilities around their organizations. These "ghost sites" are critical assets for criminals and weaknesses for enterprises, according to a new report by High-Tech Bridge, a Web security company.

While the report looked at the 500 largest companies in both the US and Europe, the largest 500 in the US, specifically, have 293,512 external systems accessible from the Internet, 42,549 of which have a live Web application with dynamic content and functionality, it states.

"This means a US company has an average of 85.1 applications that can be easily discovered externally and are not protected by 2FA, strong authentication or other security controls aimed to reduce application accessibility to untrusted parties," the report states. darkreading.com

Insider threat report tracks annual cost of theft, carelessness
A new insider threat report found credential theft costs more than twice as much to resolve than incidents involving insider negligence by employees and contractors. Negligent insiders are the "root cause" of most reported events and represent the highest total annual cost to companies, according to researchers. However, imposters who steal credentials cost organizations an average of $648,846 per incident, compared to $283,281 for a security event involving carelessness.

The 159 benchmarked companies experienced a total of 3,269 insider threat incidents during the 12-month timeframe, with a total average cost of $8.76 million, according to those surveyed. The insider threat report looked at costs related to loss of data and intellectual property, downtime and productivity loss, damages to equipment and assets, threat detection and remediation, legal and regulatory impact, and diminishment of brand and reputation. The costs were analyzed using an activities-based framework that included monitoring and surveillance, escalation, incident response, containment, investigation, remediation and post-event analysis. Not surprisingly, the total annual cost increased with the size of the company in terms of headcount, from $1.8 million at smaller organizations with 500 or fewer employees to $20 million at global organizations with 75,000 employees or more. techtarget.com

Cathay Pacific Has Suffered the Biggest Airline Data Breach Ever; 9.4M impacted

McAfee combining threat intel with AI
---

---

---

---

---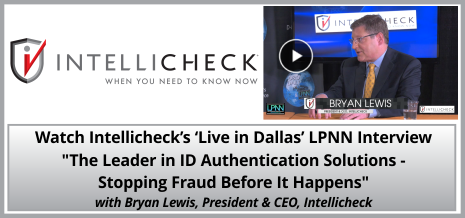 ---
e-commerce
Sponsored by The Zellman Group

Amazon Takes Almost 50% of Total Online Sales in U.S.
Amazon.com Announces Q3 Sales up 29% to $56.6B
Net Income Spikes 1,032% - Expects 10% to 20% Growth in Q4
Net sales increased 29% to $56.6B in Q3, compared to $43.7B in Q3 2017.
Spike Driven by Advertising Business - AWS - 3rd Party Sellers.

Operating income increased to $3.7B in the Q3, compared with operating income of $347M in Q3 2017. Net income increased to $2.9B in Q3, compared to net income in Q3 2017.

'Amazon Business' services reaches $10B and used by 50%+ of Fortune 100 in eight countries.

Retail: Expanded grocery pickup and delivery at Whole Foods. - Opened 5 new Amazon Go check-out free stores with 'Just Walk Out Technology'. - Launched Amazon 4-star store in NYC, with "highly-curated" top-category products across Amazon.com. - Introduced Amazon Storefronts in the U.S., Germany, and the U.K. Combined, these new stores allow customers to shop online for over one million products exclusively from small and medium-sized businesses selling on Amazon.

Fashion: Added and expanded J Crew Mercantile, Calvin Klein, and Ralph Lauren CHAPS.

Pharmacy: Bought PillPack - home delivery.

Employees: Raised minimum wage to $15 in U.S., and to 10.50 pounds in London and 9.50 pounds in rest of UK.

Amazon Web Services (AWS): Expanding in virtually every service and tech. category

And this isn't even mentioning their technology and service developments of Alexa, Fire HD, Kindle, Ring, Fire TV, Echo, Amazon Video & Prime, and new country roll-outs.

Q4 Guidance - Net sales expected to be between $66.5B and $72.5B, to grow 10% to 20% compared with Q4 2017. aboutamazon.com retail.emarketer.com

eCommerce Profit Parasites Leech Revenues and Mislead Results
62% of merchants cite chargebacks as top benchmark for fraud, but many overlook their impact on revenue. Loss prevention specialist Chargebacks911 examines how profit parasites skew financial results and threaten eCommerce sustainability.

According to Chargebacks911, profit parasites include often-overlooked costs such as chargebacks, refunds, returns and false positives (legitimate orders incorrectly flagged as fraud and declined). Many eCommerce merchants group these losses under cost of goods sold (COGS) instead of scrutinizing them as separate line items, making it difficult to calculate their direct impact on revenue and obscuring the true source of rising costs. When a Quora post questioned whether processing fees, refunds and chargebacks should be recorded under COGS, finance and accounting pros responded with a resounding, "No."(2)

A survey found 62% of eCommerce retailers list chargeback rate as the most important key performance indicator (KPI) for fraud management, ranking it higher than fraud rate by value (47%), confirmed fraud rate (35%) and fraud rate by order volume (27%).(3) Yet 13% of merchants say they don't know their current chargeback rate, and 23% have a chargeback rate at or above 1%.(4) Crossing the 1% threshold can push them into Visa's or Mastercard's chargeback monitoring program, which may incur additional fees—and, if unresolved, could even culminate in account termination and blacklisting by processors.(5)

● One of Chargebacks911's big-box retail clients was confronting over $2 million in monthly fraud losses; that figure climbed 100% in a span of two years, yet sales growth was less than 10% during that time.

● Another big-box merchant experienced a 2% sales increase but saw a 7% rise in chargebacks over the same period. prweb.com

Alibaba is using Single's Day to push its version of online/offline shopping
Alibaba is using the Nov. 11 Single's Day, China's biggest shopping holiday, to push its "New Retail" program that looks to blur the lines between e-commerce and in-store sales.

For Single's Day, online-offline promotions include digital "red envelopes," a Chinese money-giving tradition, that can be bought online but reimbursed in stores, similar to gift cards. digiday.com

Meijer Adds Click-and-Collect to Ecommerce Platform

5 things e‑retailers should do now to ensure a successful holiday season

Most consumers were 'let down' by online shopping last holiday season

Ecommerce Merchants Embrace Clicks-to-bricks

"Fraud is not a person - it is a dynamic grouping of statistics that deviate from the norm."
Stuart B. Levine, CFI, CFCI
CEO, The Zellman Group & Zelligent
---
ORC News
Sponsored by Auror


Submit your ORC Association News

Visit the ORC Resource Center

---
Retail Crime News

Shootings & Deaths
Philadelphia, PA: Store owner defends himself with gun, sends would be robber to hospital
A store owner took matters into his own hands Thursday night when an attempted robber entered his take-out restaurant. Police said the suspect walked into the take-out store on N. 19th Street near Cheltenham Ave. just before 9 p.m., pulled a gun and announced a robbery. "The store owner pulled his weapon, and there was a shootout between the store owner and the perpetrator," police said. A short time later, a shooting victim showed up at Einstein Medical Center. radio.com

Apple Valley, CA: Shoplifting suspect fires shots at Winco supermarket
Gunfire erupted at an Apple Valley grocery store as a shoplifting suspect tried to leave without paying for merchandise stuffed inside a baby carrier, police said. The suspect fired multiple shots as store security tried to stop him from leaving with the unpaid items, according to the San Bernardino County Sheriff's Department. No one was struck by bullets. The suspect was injured as he fought with the store employees who detained and held him until deputies arrived. abc7.com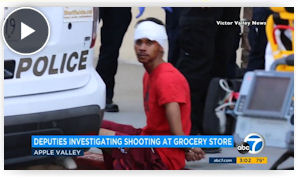 ---
Robberies, Incidents & Thefts
Detroit, MI: $16.9 Million of Money and drugs seized in raid at store on Detroit's east side
What appeared to be just another strip mall on Detroit's east side, with neon lights advertising a check cashing business, was actually a front for selling illegal drugs. Police also raided their West Bloomfield homes. Detroit police said they seized $720,000 worth of heroin, $50,000 worth of marijuana and 12 to 15 containers of what appeared to be fentanyl. Cocaine was also uncovered.

Detroit narcotics officers said the business was being run out of the check cashing business and the storefront next to it. Both storefronts were owned by two brothers from West Bloomfield. While Detroit police raided the strip mall storefronts at Connor Street and East Warren Avenue police were also raiding the brothers' homes in West Bloomfield. In addition to the drugs, police found a lot of cash at both the homes and at the business. clickondetroit.com
Albuquerque, NM: Spirit Halloween store says parents bring children to steal costumes
Spirit Halloween's owner says not only are people stealing decorations, but they're also trying to take off with costumes and they've lost thousands of dollars. He said one mom had her kids put items inside a bag --- and walk out with them. He says the mom stayed behind to pay, but her credit card was declined. That's when she told an employee she was going to get another card from her car, and never came back. Spirit Halloween employees say they've also caught people red handed on their surveillance cameras using large bags to stuff their costumes inside. koat.com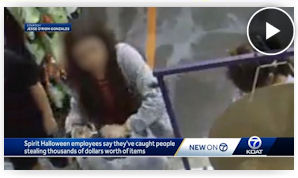 Pittsburgh, PA: Two indicted on Federal Robbery, Firearm Theft and Hobbs Act

Two siblings from Cleveland, Ohio, have been indicted by a federal grand jury in Pittsburgh on charges of violating federal robbery and firearms laws. The seven-count indictment, returned on October 16, named the defendants as Rayshawn Patterson, 19, and Reginald Patterson, 21. On December 23, 2017, Patterson and his brother conspired to commit and committed a theft of a licensed firearms dealer, DSD Sports, in Brookville, PA, stealing 14 pistols and two assault rifles. On that same date, Rayshawn Patterson and Reginald Patterson are charged with transporting the stolen firearms in interstate commerce. The defendants face a total maximum sentence of not less than seven years and up to life in prison, a fine of not more than $250,000, or both. justice.gov

Walterboro, SC: C-Store employee steals $1,000 in cash, replacing it with Counterfeit cash
An official of the Crosco Express II contacted the Colleton County Sheriff's Office to report that a former employee was suspected of taking cash, merchandise and fuel from the business between Sept. 1 and Oct. 17. The official said the employee was suspected of taking $1,000 in cash from the business, allegedly substituting counterfeit bills for the stolen money. walterborolive.com

Shelbyville, TN: Mom, daughter accused of taking mannequin head
A mother and daughter are suspected of taking a mannequin head with human hair from Kim's Beauty supply store in June, Shelbyville police were told Tuesday. t-g.com

Indiana: Fired, Arrested Walmart Associate loses appeal; purchased 'discounted' merchandise

Saginaw, MI: 14-year-old among 4 charged in jewelry store robbery at Fashion Square mall

Tukwila, WA: Man busted for wallet and purse thefts at Costco; Detectives and LP work month long investigation

North Haverhill, VT: Jake's Market employee charged with $60,000 Deposit Theft

Clearfield, UT: Distraction Team of Thieves steal weapons from Pawn Shop

Montgomery, AL: 'More and more violent': 4 teens charged with 31 felonies in crime spree

Salinas, CA: Gang member who drove car in robberies, shooting says weed clouded his mind

Piercing Pagoda in the South Hill Mall, Puyallup, WA reported a Burglary on 10/17, items valued at $2,484

Piercing Pagoda in the South Center Mall, Tukwila, WA reported a Burglary on 10/17, items valued at $12,600

Segels Jewelers in Amsterdam, NY reported a Burglary on 10/23

Maribyrnong, Australia: Highpoint Shopping Centre in Maribyrnong reported a Smash & Grab robbery on 10/17, over $100,000 of merchandise was stolen, 82 year old employee injured
---
Counterfeit
International 'Operation Pangea', Sweep of Global fake drugs, 500 tonnes seized; 850 Arrested
It is an operation of an international scope with no less than 116 countries concerned, which took place against the traffickers of fake medicines. Operation Pangea, which took place during the month of October has allowed to hand over 500 tonnes of counterfeit goods, and led to the arrest of 850 people. According to Interpol, which has detailed the operation Tuesday, 23, this are mostly fake anti-cancer, painkillers counterfeit anabolic or illegal products of struggle against male impotency which have been seized. The counterfeit goods were seized between 9 and 16 October mainly. In France alone, it is a ton of merchandise -466.000 products– which has been blocked by the customs, either on airports or on the road freight. kozpost.com

San Diego, CA: Nearly 5000 fake iPhone parts Seized at Port of San Diego; valued at over $222,000
---
Check Fraud
Newport police charge New York man with forgery and fraud; believed to be tied to multistate crime ring
Mark Pignatello was arrested at a bank where he was attempting to cash a fraudulent $3,000 check, police say. Newport police have arrested a New York man and charged him with forgery and fraud for his role in what they say is a multistate crime ring specializing in identity theft. "What's been going on is that he's part of a crime ring that covers six states – Maine, New Hampshire, Massachusetts, Vermont, New York and Connecticut," Police Chief Leonard Macdaid said Thursday. "They have stolen thousands and thousands of dollars from (a bank)." Earlier Wednesday, Macdaid said that Pignatello had attempted to cash a check for about $3,000 in Bangor, but was denied service. He later successfully cashed a check in Orono. pressherald.com
---
Sentencings & Charges
Polk County, FL: Update: Lakeland Commissioner accused of killing shoplifter gets new high profile attorney

Lancaster, PA: Man shot by Pharmacy clerk during robbery attempt pleaded guilty to robbery in 2014

Kansas City, KS: Burglar who stole 14 guns from pawn shop sentenced to 4 years in Federal Prison

Robberies and Burglaries
Sponsored by Scarsdale Security Systems
• Barber Shop – Margate, FL – Armed Robbery
• Best Buy – Peoria, IL - Burglary
• C-Store – Sioux City, IA – Armed Robbery
• C-Store – Waymart, PA – Robbery
• C- Store – Charlotte, NC – Armed Robbery (Sam's Foods)
• Circle K – Charlotte, NC – Armed Robbery
• Dollar General – Youngstown, OH – Armed Robbery
• Dunkin Donuts – Chicago, IL – Armed Robbery
• Family Dollar – Colorado Springs, CO – Burglary
• Family Dollar – Cleveland, OH – Armed Robbery
• Gas Station – North Little Rock, AR – Burglary
• Grocery – Apple Valley, CA – Armed Robbery
• Jewelry – Tukwila, WA – Burglary
• Jewelry - Puyallup, WA - Burglary
• Jewelry – Amsterdam, NY – Burglary
• Liquor Store – Warren, MI – Burglary
• Pawn Shop – Brentwood, NY – Armed Robbery
• Pawn Shop – Clearfield, UT – Robbery
• Restaurant – Philadelphia, PA – Armed Robbery/Shooting - owner shoots suspect
• Shoe Store – Seal Beach, CA – Armed Robbery
• Subway – Cresco, IA – Burglary
• 7-Eleven – Chico, CA – Armed Robbery
• 7-Eleven – Taylor, MI – Armed Robbery
• 7-Eleven – Charlotte, NC – Armed Robbery
Daily Totals:
• 16 robberies
• 8 burglaries
• 1 shooting
• 0 killings
Weekly Totals:
• 85 robberies
• 25 burglaries
• 3 shootings
• 1 killing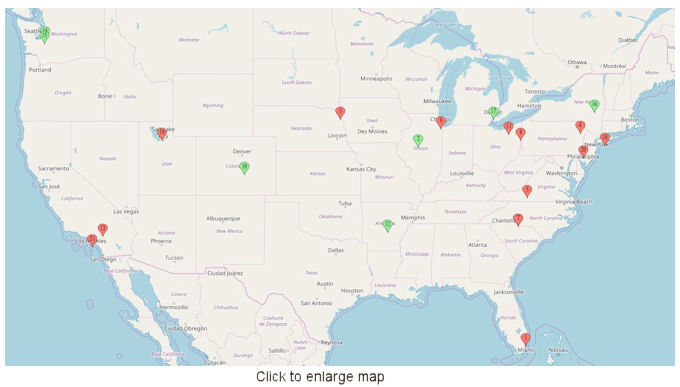 ---

---

---
Home of the Industry's Original
On the Move

None to report.
Submit Your New Hires/Promotions
or New Position
See all the Industry Movement
---
---

---

---
Featured Job Listings
Sponsored by Delta Lock
Feature Your Job Here For 30 Days -
70% Aren't On the Boards
Post your job listing

Featured Job Spotlights
---

SOC Director
Scottsdale, AZ
ADT Cyber Security is searching for a Senior level security practioner/manager with extensive experience in providing a multi-tenant or Enterprise equivalent customer focused 24x7x365 Managed Security Service. This opportunity encompasses the day-to-day operation of the Security Operation Center and will have primary responsibility for customer satisfaction driven by the service provided through the SOC...

Divisional Loss Prevention Director
Florida
Provides strategic loss prevention management for a division of 2,000+ stores with sales volumes totaling +/- $4B. Maximizes profits by developing and executing programs to reduce and prevent the loss of company inventory/assets and managing Regional Loss Prevention Managers within an assigned geographical area...


Global Manager of Environmental Health and Safety
Austin, TX
● Establish goals for EHS performance and implement effective EHS systems to ensure continuous improvement
● Provide oversite to Regional Environmental Health and Safety Administrators and Global Risk Leadership on EHS matters with a focus on environmental issues...

Regional Asset Protection & Safety Manager
Bellevue, WA
The Regional Asset Protection and Safety Manager will lead the Region in shrink reduction and profit maximization efforts. The position will proactively seek to bring economic value to the company, promoting profitable sales and world class customer service while ensuring a safe place to work and shop...



Regional Asset Protection & Safety Manager
Emeryville, CA
The Regional Asset Protection and Safety Manager will lead the Region in shrink reduction and profit maximization efforts. The position will proactively seek to bring economic value to the company, promoting profitable sales and world class customer service while ensuring a safe place to work and shop...

Regional Loss Prevention Manager
Baltimore MD
This position is responsible for managing all aspects of loss prevention for a geographic area to reduce and control shortage and other financial losses in 120 to 140 company stores. The coverage areas average $550 million in sales revenue and $3.5 million in shrink losses annually...

Auditor, Profit Protection Analyst
Philadelphia, PA
This position will conduct a range of field audits within a base of 60 retail stores to ensure compliance to operational standards to drive Operational Excellence and preserve profitability...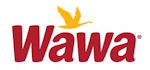 Loss Prevention Investigator
Wawa, PA
The Loss Prevention Investigator is responsible for utilizing proper investigative techniques and act as the primary liaison with field operations management. Conducts investigations into cash losses, deposit shortages, associate theft, overall shrinkage, and other matters...


Loss Prevention/Asset Protection Investigator
Boston, MA
Responsibilities will include but are not limited to:
● Protect the assets of the store as well as the associates and visitors.
● Maintain surveillance of the store via CCTV and conduct physical inspections including perimeter checks...


Featured Jobs
---
• XPO Logistics - Director of Security and LP - Global, Lithia Springs, GA
• TBC Corporation - Sr Director of Enterprise Security, Palm Beach County, FL
• Sears Holdings Corporation - Director, Security Operations, Hoffman Estates, IL
• Fred's Pharmacy - VP Loss Prevention, Memphis, TN
• Pay-O-Matic - Director of Security, Springfield Gardens, NY
• BJ's Wholesale Club - Vice President Asset Protection, Westborough, MA
• Hyatt - Director, Loss Prevention and Claims, Chicago, IL
• Domino's - Director, Information Systems Security, Ann Arbor, MI
• Associated Grocers - Director of Risk Management, Baton Rouge, LA
• MedMen - Director of Safety, Culver City, CA
• Domino's - Director, Safety Supply Chain Services, Ann Arbor, MI
• Conn's Home Plus - Director of LP, Inventory Control & Fraud, Spring, TX
• Gulfstream Goodwill Industries - Director of Safety, West Palm Beach, FL
• Netflix - Director of Data Privacy and Security, Legal - Los Angeles, CA
• Food Lion - Director of Asset Protection, Salisbury, NC
• Ahold Delhaize USA - Manager | Corporate Investigations - Retail Business Service, Salisbury, NC
• T-Mobile Express Stores - LP Operations Manager, East Brunswick, NJ
• Living Spaces - Director of Safety, California
• Kings - LP Investigator - Northern New Jersey

---

---

---

---
Daily Jobs
Appearing One Day Only
View our Internet Jobs Archives here


Sponsor this section of the Daily
---

---

---

---
Your Career

The Keys to Better Leadership: Follow Your Gut, Turn Off Your Phone, and Stay Busy
How to Become a More Effective Leader by Following Your Gut
While there are so many important aspects to leadership, one that isn't heard often is alignment. Alignment can transform a leader's effectiveness and the success of their organization, and it starts by trusting your gut. Follow your internal compass

Why Turning Your Phone Off Will Make You a Better Leader
As the person in charge, leaders have to be even more aware of bad habits since they lead by example. Even taking a phone call during a meeting sets the precedent for everyone else. Here's some tips that can help you get the most out of your day and your team. Disconnect

Good Bosses Remember to Do These 11 Things Every Day
Some bosses really stick in your memory. Often they are one of two kinds: a horrible boss or an amazing one. Here are 11 lessons other people learned from their favorite bosses, that any manager can apply to their own careers. Remember the goal

Why Being Very Busy Can Make you a Better Leader
Successful leaders have a common problem - their calendars overflow with stuff to do. It's important that you don't let yourself buried in all your work, but there are reasons why staying busy can improve your leadership skills and ability to prioritize your tasks at work. Here's what you need to do. Trust yourself
---

---

---
Tip of the Day
Sponsored by Vector Security Networks

The thrill of the chase intoxicates us all in the beginning and keeps most of us here for a life time. But ultimately it can also hold us back because it legitimizes our separateness and virtually eliminates the need to evolve with the retail business. Recognizing it and forcing yourself to learn beyond your specialty and embracing the relationships around you will poll vault your career and help you stand out even more.

Just a Thought,
Gus



(content subject to approval)
---
---
Upcoming Events
---
Recruiting?
Get your job e-mailed to everyone... everyday
Post on our Featured Jobs Board!
---
Reach your target audience in 2018 every day!
Request our 2018 Media Kit
---
Not getting the Daily?
Is it ending up in your spam folder?
Please make sure to add d-ddaily@downing-downing.com to your contact list, address book, trusted sender list, and/or company whitelist to ensure you receive our newsletter.
Want to know how? Read Here


36615 Vine Street, Suite 103
Willoughby, OH 44094
440.942.0671
copyright 2009-2019
all rights reserved globally