The D&D Daily Mobile Edition
October 27,

2014



The LP Industry's #1 News Source - Informing, Educating and Instilling a sense of community


News Brief
Sponsored by WG Security Products, Inc.
Tens of thousands $$$$ in Home Depot's data breach stolen credit cards being used in Brazil The most puzzling aspect of these unauthorized charges? They were all submitted through Visa and MasterCard's networks as chip-enabled transactions, even though the banks that issued the cards in question haven't even yet begun sending customers chip-enabled cards. Banks are responsible for all of the fraud costs that occur from any fraudulent use of their customers' chip-enabled credit/debit cards — even fraudulent charges disguised as these pseudo-chip transactions. krebsonsecurity.com

What's Driving Credit Card Fraud - Illegal online trade in personal information up 300% from 2012 - Hits 110 Million this year The illegal online trade in personal information has soared to record highs with more than 110 million pieces of data bought and sold by criminals so far in 2014 - new report. 96.5% of the illegally traded data consists of login credentials – username and password combinations – with the remainder mainly card payment details, such as card numbers, expiry dates and three-digit CVV2 security codes from the back of cards. retailfraud.com

Retailing's next generation of chief executive officers & directors to whom they report - to come from the world of technology The retail industry is hardly devoid of talent "but the talent isn't adjusting to the changes in the industry. The effective ceo today is no longer a great picker of product but someone who's a great picker of people, who can aggregate the talent and ask them the right questions." wwd.com

Apple Pay Is Disabled by Rite Aid and CVS as a Rival Makes Plans Over the weekend, Rite Aid and CVS disabled Apple Pay from working in their stores nationwide. The reason was not immediately clear. Ashley Flower, a spokeswoman for Rite Aid, said the company "does not currently accept Apple Pay." She added that Rite Aid was "still in the process of evaluating our mobile payment options." Representatives from CVS did not respond to repeated telephone and email requests for comment on Sunday. Analysts said disabling acceptance of Apple Pay was a way to favor a rival system that is not yet available but is being developed by a consortium of merchants known as Merchant Customer Exchange, or MCX. Rite Aid and CVS are part of that consortium, not part of the group of retailers that had teamed up with Apple on its payment system. Nonetheless, over the week, Apple Pay technology was working in Rite Aid and CVS stores. nytimes.com

Wal-Mart, Best Buy, Rite Aid, and CVS have all said they want nothing to do Apple Pay It's an early battle, so it is premature to say who will win in the long run. Apple appears to have created an ingenious and obviously superior mobile payments system. But retailers control their own checkouts — they get to say who pays with what, not Apple. The retailers don't want Apple to monopolize a system that will produce a lot of valuable customer data. Their system, "CurrentC," will let them keep that data. The fight will be between Apple's system, which is simple and works universally as any credit card, and Wal-Mart's system, which is complicated and works only when a store agrees to adopt it. businessinsider.com

Designers Dolce and Gabbana cleared in tax-evasion case

Aaron's opening 142 new stores over next several years

NY State introduces bill to ban non-law enforcement GPS tracking - 'invasion of privacy' The U.S. Supreme Court in 2012 restricted the use of GPS devices on someone's vehicle by law enforcement. The ruling did not impact the use of the devices by private individuals. nydailynews.com

Kroger named Employer of the Year by Ohio Governor's Council on People with Disabilities For its efforts to provide employment opportunities for individuals with disabilities. Kroger was also recognized earlier this year by the Marriot Foundation for People with Disabilities. The grocer works with the foundation's Bridges from School to Work program, which helps transition young people with disabilities from high school to the workforce. progressivegrocer.com

West Coast port squeeze could ruin holiday shopping - Retailers affected as labor dispute persists A shortage of transportation equipment and possible labor disruptions at ​the Los Angeles/Long Beach port complex, ​the nation's busiest, is delaying shipping containers for up to three weeks, threatening timely delivery to retailers for the holiday season. The delays are affecting retailers including JC Penney, Macy's, Kohl's, Nordstrom, American Eagle, Ralph Lauren and Carter's, according to three people with direct knowledge of the situation. Retail giant Wal-mart Stores recently diverted 300 shipment containers to Oakland to avoid the congestion, one person said. The problem stems from a shortage of trucking equipment, called chassis, but the National Retail Federation in a statement said protracted labor negotiations were an issue, too. cnbc.com

Sears Layoffs Swell To 7,000, Closing Distribution Center, More Stores More stores have been added to the tally of Sears and Kmart locations shutting down. The locations include 63 Kmart stores; 34 Sears stores; 34 Sears Auto Centers, 32 of which are associated with closing Sears stores; 1 Kmart distribution center and 1 Sears product repair facility. See the full list of store closings here. More locations could be added to the list. The closures are scheduled between November and January, with many stores closing before Christmas. The closures have been compiled from liquidation, layoff and closure notices from Sears Holdings received by multiple parties, including employees, property managers and local media. 7,048 layoffs have been announced, a number which could still grow. seekingalpha.com

Dangerous Contact Lenses sold in San Diego
The Department of Homeland Security issued a warning about the dangers of purchasing decorative contact lenses, popular around Halloween, from costume stores and online without a prescription. The multi-agency task force has seized more than 20,000 pairs of contact lenses nationwide, dubbed "Operation Double Vision." Agents warn there are still some on shelves in San Diego, according to DHS. An employee at The Crypt in North Park said the store does sell contact lenses without a prescription. They were even displayed in a glass case, advertised for $19.99 per pair. Doctors and Homeland Security Agents say not only is selling contact lenses without a prescription illegal, it's dangerous. fox5sandiego.com
Last week's most popular news article --

Sears to close over 100 stores and lay off 5,457 employees - many before Christmas At least 46 Kmart stores, 30 Sears department stores and 31 Sears Auto Centers are scheduled to close before the end of January, said the report. The company, which is struggling to reduce costs as its sales dwindle, closed 75 Kmart stores and 21 Sears stores in the first half of 2014. It said last week that it would lease out seven stores, including the one at Pennsylvania's King of Prussia Mall, to discount fashion chain Primark for an undisclosed amount. Sears had 1,077 Kmart stores and 793 Sears stores in the United States as of Aug. 2. The company had 226,000 U.S. employees as of Feb. 1. reuters.com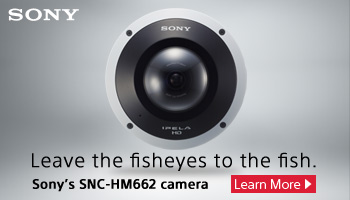 All the news - One place - One Source - One Time
The D&D Daily respects your time
& doesn't filter retail's reality
Report Your News!
(content subject to approval)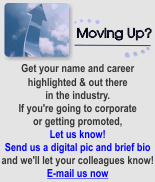 Loss Prevention News Network

"Emerging Loss Prevention Issues: Training is Key"


Carol Leaman, CEO of Axonify, sits down with Lisa LaBruno, Senior Vice President of Retail Operations for the Retail Industry Leaders Association, to discuss the major challenges retail Loss Prevention programs face and how effective training can help mitigate those risks. Lisa describes the four areas of training associated with LP apprehensions, including the specific components of a successful training program.

Filmed at the D&D Daily's 2014 "Live in NYC" Broadcast Event.





Joan Manson

Sponsored By:


Bass Security





Sponsored By:



Keith White & Michael Nelson

Sponsored By:


Dan Faketty and Professor Bob Hanson

Sponsored By:


The NRF's LP Legislative Committee, a National Update





Jeff Fulmer & Jon Gold


Sponsored By:


Preparing - Training - Responding to the Active Shooter





Rich Mellor


Sponsored By:

Cyber Security's Increasing Impact on Retail & the Role of Loss Prevention

Tom Litchford
Sponsored By:

Stan Welch, VP of LP, JCPenney



Sponsored By:



In case you missed it ...
Click here to view all the episodes from
"Live in Ft. Lauderdale at the NRF LP Show."

Solution Providers, have a video or commercial you want to publish? Contact us.


e-commerce

Sponsored by The Zellman Group
Kount starts supporting payments via Apple Pay
Kount's solution enables its customers, both online merchants and online payment processors, to stay ahead of the hyper-speed developments in payments and cybercrime. Because Kount technology is designed to be agnostic to payment type and device, it offers customers a future-proof fraud solution when it comes to devices and payment type.
thepaypers.com
How Criminals Are Using ATM Skimming to Get Your PIN & Under Your Skin
One would think that hackers have shifted their focus to the mobile payments world as consumers gravitate toward a more mobile-everything lifestyle. However, criminals find continued, even growing, interest in ATM skimming because it's very hard to catch them. Unless caught in the act, it is easy for criminals to stay clear from authorities as they are constantly moving from ATM to ATM, all while cashing in incredible amounts of private banking information and customer PIN codes. Criminals are becoming increasingly sophisticated in creating thinner and smaller skimming devices that are harder to detect. They are also finding ways to make skimmers easier to install, and cameras to monitor PIN code input are becoming smaller and easier to hide. The innovation for thinner and smaller devices can be found in various forms, but there are four growing variations that banks and retailers should be particularly aware of: Bluetooth-enabled skimmers, mini-skimmers, stereo skimming, and 3D-printed skimmers.
banktech.com
Loblaw's approach to grocery ecommerce
Loblaw has launched a test of Click and Collect for groceries as part of its ecommerce development strategy. The store in Richmond Hill is the first of three which will launch this year in the Toronto area. The retailer has taken a number of learnings and best-practices from Europe in developing its proposition. Customers pay a fee of $3 or $5 depending on the time of pick-up. This is the first stage of the retailer's plans to build a stronger presence in the channel.
igd.com
Amazon workers strike at five fulfillment centers in Germany
The strike, which started this morning and lasts for three days. Workers in Germany, the retailer's biggest market outside the U.S., have held walkouts in the last 1 1/2 years demanding that the Seattle-based company recognize industry wide labor agreements.
internetretailer.com
"Fraud is not a person - it is a dynamic grouping of statistics that deviate from the norm."
Stuart B. Levine, CFI, CFCI
CEO, The Zellman Group & Zellman Fraudnet


ORC News
Sponsored by Security Resources
Fencing Operation Busted in Seattle - Convenience Store - Investigation Ongoing - Retailer's Alert Seattle Police busted an alleged "fencing" operation this week that was doing a brisk business in stolen laptops, cell phones and cameras. Police had received information that a small, cluttered convenience store on a busy street near Rainier Beach was doing a lot of fencing in stolen goods -- buying and selling electronics, stolen in a rash of robberies in the neighborhood. When officers walked into the store with a search warrant on Thursday, that was the end result of a chain of events that had started when robberies began to pick up speed in South Seattle toward the end of summer. When police walked in with the search warrant and found the trove of stolen goods they arrested the 48-year-old shop owner for trafficking in stolen property, according to an SPD statement. Detectives requested that the exact location not be disclosed as they continue their investigation. "It's pretty bad, the number of phones we found here," said South Precinct burglary/theft Sergeant Steve Daman. The back room was also stuffed with laptops and cameras. Investigators also found new clothes, shoes and bed spreads still in their packaging. In another room, a pile of bicycles sat next an inoperative industrial refrigerator. Along with the more than 250 smartphones and hundreds of cameras, computers, watches and instruments found in the store - a number of which Robbery Detectives have already tied to crimes in Rainier Beach - detectives also found $13,000 in cash, boxes of untaxed cigarettes illegally imported from Vietnam, and cabinets filled with bags of Khat -- a plant leaf stimulant classified by the Drug Enforcement Administration as a Schedule-1 controlled substance. skyvalleychronicle.com

ORC gang of 8 busted in Polk County - For $6,500 in theft Six adults and two teens were arrested last week in connection to a retail-theft ring responsible for at least $6,500 in merchandise, the Polk County Sheriff's Office said Monday. The merchandise was later sold, detectives said. In some cases, undercover detectives purchased stolen property from the thieves, the sheriff's officer said. Sheriff's detectives said the shoplifters targeted clothing at retailers such as Bealls Outlet, Sports Authority, Hot Topic, Foot Locker, Rainbow, Crush Boutique, Dillard's, Kohl's, Toys R Us, Cotton On, and Burlington Coat Factory. The eight people arrested combined for 21 felonies and 17 misdemeanors, the sheriff's office said. All eight were given trespass warnings that ban them from businesses, including at Lakeland Square Mall. tbo.com
Police Arrest Two Cleaning Crew employees for Theft At Marshall's in Cape Cod Mall Barnstable Police say two men tasked with cleaning the Marshall's store in Cape Cod were attempting to clean out the store of it's merchandise before they were caught yesterday morning. Police responded to the store around 5:20 a.m. yesterday after the store's loss prevention team contacted them about the theft. With prior larceny issues, loss prevention members looked at security camera footage and were able to identify the two men tasked with cleaning the store, as the culprits. Police say the men were taking higher priced items off racks and shelves, taking the tags off and were hiding them in their cleaning equipment. The men, employed by TCM Incorporated, were also allegedly taking merchandise and putting it in shopping carts to hide in closets. capecod.com
Burglars steal $14K in golf equipment from Gold Galaxy in Madison, WI Burglars who smashed a glass door to get into a business early Saturday stole over $14,000 worth of golf gear. The break-in was reported at about 6:15 a.m. at Golf Galaxy, 502 S. High Point Road, Madison police said in a news release. Police were notified of the break-in when a burglar alarm went off at the store. madison.com

Frankfort, KY Police release Video of Rifle Theft from Walmart Frankfort Police released security camera video of a gun theft from a Walmart that happened on October 11, 2014. Investigators said two men took an artificial Christmas tree out of its box in the store and put stolen rifles in it and paid at the register as if they were buying the holiday tree. Police said the security alarm did go off as the men left the store, but when the employee checked the receipt, it read that they had paid for the tree, so they were allowed to leave. wtvq.com

Taylor Alan Collins, 22, of Muskegon, Mich., 90 days jail, two years probation for organized retail crime, $743.50 restitution/fees/costs
Do you have an ORC case to share?
Share your ORC news and help the industry grow


Retail Crime News

Sponsored by NuTech National
Man arrested for stealing trailer loaded with $120,000 worth of Kubota Tractor merchandise in Calhoun, Ga., Wilco lot Thomas was arrested in Hogansville, Ga., after allegedly picking up the stolen trailer and tractors from a lot in Hogansville, Pyle said. The trailer stolen in Calhoun contained Kubota merchandise, according to the Calhoun Police Department incident report valued over $120,000. northwestgeorgianews.com

Houston flea market raided over counterfeit goods Officers raided booths at Traders Village Saturday, arresting three people and confiscating boxes of counterfeit goods. Homeland Security agents along with the Houston Police Department and Harris County Sheriff's Office conducted the operation. Officers found boxes of fake cell phone accessories. Traders Village employs undercover officers to search for counterfeit products. abc13.com
2 dead after San Clemente, CA clothing store shooting; Police call deaths of man, woman a murder-suicide After shots rang out, police swarmed the area, shouting at passersby to take cover. An employee at Bliss boutique on Avenida Del Mar called to report the shooting at 2:01 p.m., Orange County sheriff's Lt. Jeff Hallock said. At first, officials deployed a SWAT team and later a hostage negotiation team because at one point they thought someone might have been held captive. ocregister.com

Lake Worth. FL Woman Attempts To Defraud Target Store A 38-year-old Lake Worth woman attempted to file a slip and fall claim against Target. However, investigators said surveillance video showed the lady sit down intentionally on the floor, which is why she is now in jail. The Florida Department of Financial Services' Fraud Division said Margaret Dagniewska allegedly told a representative of Target that she slipped and fell on a "watery substance", causing injuries to her back, legs, neck and shin on Oct. 22, 2013. The Target representative looked at the surveillance video, which showed Dagniewska just sitting down on the floor. On the day the incident took place, a Target employee allegedly overheard her talking in the Dutch language on the phone with her mother. Unbeknownst to Dagniewska, the employee also speaks Dutch, and heard her told her mother that she just sat down. Paramedics came to the store but refused to transport her to the hospital. According to the employee, Dagniewska left Target with her mother a short time later. Another employee checked the floor where Dagniewska supposedly fell and did not notice anything wet on it. She faces an insurance fraud charge due to the Target incident. She is in the Palm Beach County jail pending a $6,000 bail. fraud-news.com

Man armed with pickaxe arrested at Fairbanks, Alaska Sears store A man brandishing a pickaxe inside the Sears store on Airport Way was arrested by Fairbanks police around 5 p.m. on Sunday. The man, identified by police as Brandon Koenig-Messer, reportedly entered the Sears shortly before 5 p.m., walked up to the clerk in the hardware section and said he was going to rob the store and they should call police. While talking with the clerk, Koenig-Messer was brandishing a small, box-cutter-like knife. The clerk was able to get away from Koenig-Messer, and store employees called police at 4:51 p.m. Police found Koenig-Messer standing at the tool counter, now brandishing a pickaxe. The officers were able to quickly de-escalate the situation, however, and had Koenig-Messer safely in custody without any injuries or property damage within a few minutes of their arrival. newsminer.com

3 Drug Stores Robbed On Same Day In Greensboro, NC The Greensboro Police Department is investigating three different drug store robberies all occurring on the same day. Police say the first robbery happened Sunday just after 5:30 a.m. at Walgreens on East Cornwallis Drive. At 1:00 p.m. police got another call about a robbery but this time at the Rite Aid Pharmacy on Randleman Road. An hour later, police responded to the Walgreens located on East Market Street. Within the hour, Police arrested two people in connection to the robbery of Walgreens on East Market Street. Ronald Eugene Johnson, 52, was charged with three counts of common law. wfmynews2.com

Man shatters jewelry cases at diamond store in Fayetteville mall Police in Fayetteville arrested a man Saturday after he shattered several jewelry cases at a store in Cross Creek Mall. Brian Daniel Buttolph, 25, was arrested Saturday and charged with injury to personal property. Police said Buttolph used a chair to shatter several jewelry cases at Helzberg Diamonds in Cross Creek Mall. Police said he did not attempt to steal any jewelry. wncn.com
Onset, MA man charged in Walmart cash drawer grab and dash An Onset man faces robbery charges following his arrest Thursday. According to a Wareham police release, officers were called to the Walmart in Cranberry Plaza on Cranberry Highway on Sunday, October 12 just after noon where a man reportedly grabbed an undetermined amount of cash from a register and fled the store. The suspect had not been masked and was not armed, police said. A search of the area surrounding the store was conducted, but the suspect was not found. capecodtoday.com

Walmart Loss Prevention Officer Faces Theft Charges in Shreveport, LA A man who is responsible for catching shoplifters at Wal-Mart has been allegedly been caught stealing over $500 in merchandise from the store. Over the past three months Joshua Faulk is accused of taking DVDs, CDs, clothing, stereo equipment, video games, gaming equipment, food and drinks from the Bert Kouns Industrial Loop location. Faulk was arrested and booked into the Shreveport City Jail on theft. myarklamiss.com

Walmart store evacuated after bomb threat in Yuma - no suspicious items found

Inmate commits suicide in Schuylkill County (PA) Prison, awaiting trial on $2,500 thefts from Walmart

Drug thefts at University of Michigan hospital, 16,000 pills stolen

Two armed suspects rob Fairfield, CT Parrot cell phone store, 3 employees and 2 customers tied up, no injuries

Two Mississippi men charged in Armed Robbery/ Shooting that killed store owner, injured teen

Man, 52, stole cash from Augusta, GA Kmart

Louisville, KY Woman stole $1,000 worth of merchandise from Kohl's

Edmonson, KY Market Owner accused of Arson

Palm Beach Convenience store clerk admits to role in armed robbery


Robberies and Burglaries
● BP - Green Bay , WI - Armed Robbery
● Chevron- Tyler, TX - Armed Robbery
● CVS - Fairlea, WV - Armed Robbery - 1 arrested
● Dollar General - Columbus, OH - Armed Robbery
● Dollar General - Laurel Co, KY - Armed Robbery
● East Side Wireless - Dayton, OH - Burglary
● Hess- Poughkeepsie, NJ - Armed Robbery - 1 arrested
● Kangaroo - Jacksonville, FL - Armed Robbery
● Kwik Star - Waterloo, IA - Armed Robbery
● Lil Cricket - Spartanburg, SC - Robbery - 1 arrested
● Sav-Mor Drugs - Twin Falls, ID - Armed Robbery
● Stop N Go - Janesville, WI - Armed Robbery
● Walgreens - Tucson, AZ - Armed Robbery - 2nd time this month
● Walgreens - White Bear Lake, MN - Armed Robbery
● Walgreens - Nampa, ID - Armed Robbery - suspect pleads not guilty
● 7-Eleven - Virginia Beach, VA - Shooting

Vendor Spotlight

Coborn's Incorporates Cloud-Based Exception Reporting Solution to Reduce Fraud and Increase Efficiency
The employee-owned grocer will utilize Retail 20/20 to improve in-store operations throughout their 120 plus locations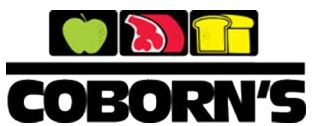 MOUNT LAUREL, NJ, October 7, 2014 - Agilence, Inc., the leader in cloud-based exception reporting solutions, today announced that Coborn's will deploy the Retail 20/20 exception reporting solution to reduce shrink and improve in-store operations. Minnesota-based Coborn's grocery chain operates 120+ retail locations in Minnesota, North Dakota, South Dakota, Iowa, Illinois, and Wisconsin. Retail 20/20 promises to reduce fraud and increase efficiency for the grocer as soon as the software is engaged.

"We needed a solution that was dynamic enough to analyze our vast amounts of data, yet flexible enough to integrate with our different POS terminals," said Matt Larson, Director of Loss Control & Compliance, Coborn's, Inc. "As we continue to grow Retail 20/20 will help us become a much more efficient organization, allowing us to concentrate more of our energy on business strategy."

"We can provide Coborn's with the flexibility they have been looking for in a powerful solution that allows them to make informed decisions faster," said Russ Hawkins, CEO, Agilence, Inc. "Coborn's is another validation to the success of Retail 20/20, and we welcome them to our family."


About Agilence
Agilence (www.agilenceinc.com) is the industry leader in next-generation exception-based reporting solutions for retail loss prevention and operations. Agilence develops Retail 20/20, a highly flexible and powerful, cloud-based reporting solution that provides visibility into daily store operations to reduce fraud and operational inefficiencies. Retail 20/20 provides users with a complete view of their business, empowering them to make informed decisions faster, to increase efficiency and improve profit margins across the enterprise. Founded in 2006, Agilence, Inc. is headquartered in Mount Laurel, NJ. To learn more about Agilence, please email sales@agilenceinc.com or call 856-366-1200.

Featured Job Listings
Sponsored by Cam Connections
Feature Your Job Here For 30 Days -
70% Aren't On the Boards
Sr. Director, Field LP
Ross Stores
Dublin, CA
Ross Stores
Director of LP
The Children's Place
Secaucus, NJ
The Children's Place
Director of LP
Restoration Hardware
Corte Madera
Restoration Hardware
National Account Executive
Checkview
Northeast Region
Checkview
National Account Executive
Checkview
United States
Checkview
ORC Investigations Mgr
The Home Depot
Atlanta, GA
The Home Depot
Director, Pharmacy LP
Rite Aid
Camp Hill, PA
Rite Aid
Corporate Investigator
Confidential
San Francisco Bay, CA
Confidential
National Account Manager
Vector Security, Inc
TBD
Vector Security, Inc
LP Agent
JONS Markets
Los Angeles, CA
JONS Markets
LP Investigator
Lamps Plus
Chatsworth, CA
Lamps Plus
LP Investigator
Tom Thumb
Dallas, TX
Safeway
National Account Mgr
Confidential
Northeast
Downing & Downing

Limited Time Only - Post Your Multi-Unit LP jobs for FREE - Learn More Here

Daily Job Alerts


Sponsored by Cam Connections
Appearing One Day Only
View our Internet Jobs Archives here
Regional LP Manager
Family Dollar
St. Louis, MO
Family Dollar
LP Supervisor
JC Penney
Vienna, WV
JC Penney
District LP Manager
King Soopers
Ft. Collins, CO
Kroger
Regional LP Manager
Spencer Gifts
Columbus, OH
Spencer Gifts
Regional LP Manager
Spencer Gifts
Toledo, OH
Spencer Gifts
Regional LP Manager
Spencer Gifts
Cleveland, OH
Spencer Gifts
AP Manager
Sam's Club
Jackson, TN
Wal-Mart
AP Manager
Sam's Club
Dallas, TX
Wal-Mart
AP Manager
Sam's Club
Gulfport, MS
Wal-Mart
AP Manager in Training
Walmart
Garland, TX
Wal-Mart
AP Manager
Sam's Club
Santa Fe, NM
Wal-Mart
AP Manager in Training
Walmart
Thornton, CO
Wal-Mart
AP Manager in Training
Walmart
Littleton, CO
Wal-Mart
AP Manager in Training
Walmart
Centennial, CO
Wal-Mart
AP Manager in Training
Walmart
Omaha, NE
Wal-Mart
AP Manager in Training
Walmart
Pineville, MO
Wal-Mart
LP Manager
Sears
Ft. Wayne, IN
Sears Holdings Corp
LP Manager Hrly
Kmart
Garden City, MI
Sears Holdings Corp
LP Manager Hrly
Sears
Richardson, TX
Sears Holdings Corp
AP Team Leader
Target
Coeur d'Alene, ID
Target
AP Team Leader
Target
Riverdale, NJ
Target
eCommerce Fraud Manager
TJ Maxx
Memphis, TN
TJX Companies
Regional LP Manager
CVS Caremark
Chesterton, IN
CVS Caremark


Home of the Industry's Original
On the Move

Catherine Hardy was named Area Loss Prevention Manager for Charlotte Russe.
Derek Stone was promoted to Senior Asset Protection Investigator for Abercrombie & Fitch.
Josh Skinner was promoted to District Manager for TJ Maxx.
Post Your New Job or Promotion!
See all the Industry Movement


Your Career
Sponsor this section of the Daily
5 Questions You Should Ask Yourself Every Monday Morning We live in a society that dreads the beginning of the work week, but Monday's don't have to be so dreadful. If you use this day as a chance to check in on your performance, Monday's won't be so bad. Bring it on
How to Turn Your Mood Around (Infographic) Even if you love your job and everyone you work with, there can be a lot of tasks that maybe don't give us that same excitement. Luckily there are ways to improve your mood right before you tackle one of these rough tasks. Use these tips to be happier at work. Focus on the future
Last week's most popular articles--


The 4 Biggest Myths About Leadership
There is much to learn about leadership, even when you think you know it all. There are common myths people believe when it comes to leading employees or teams, so make sure you're not falling for these common misconceptions. Position as leadership

6 Small Changes to Your Morning Routine will Transform Your Entire Day The first few minutes of your morning are the most important of your day and can set the tone for positivity and productivity. Waking up to a blaring alarm clock could start your morning off negatively, but that's only half the battle. Here are a few tips to start your morning off the right way. No coffee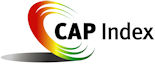 Tip of the Day
Sponsored by Vector Security
In this market, being flexible and open minded about any and all opportunities is critical if one expects to get back in quickly. The age old question of 'why did you take that step back in your career' will diminish in the future. It may even be perceived as a positive. That you were able to understand the market, accept a lesser position, stay in the game, and get back in quickly. As opposed to riding it out a year or so and being forced to take that lesser position. There's a lot to say about the individual who just wants to be in the game and is willing to do what it takes!

Just a Thought,
Gus Downing






Upcoming Events

Northeast Regional Conference on LP
October 28, 2014
Monroe Twp, NJ
---
Recruiting?
Get your job e-mailed to everyone... everyday
Post on our Featured Jobs Board!
Reach your target audience in 2014 every day!
Request our 2014 Media Kit
update account / change e-mail
unsubscribe FEEDBACK
www.downing-downing.com

Advertise With The D&D Daily




36615 Vine Street, Suite 103
Willoughby, OH 44094
440.942.0671
copyright 2009-2019
all rights reserved globally