The D&D Daily Mobile Edition
October 27,

2015



The LP Industry's #1 News Source - Informing, Educating and Instilling a sense of community



Moving Up
Sponsored by Stanley Security
See all "Moving Ups" Here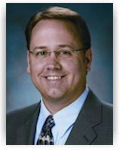 David Homolka was named Vice President of Real Estate, Store Design and Construction for Cabela's. David was previously the Vice President of Human Resources and Asset Protection, a role he had been in for over three years and has been with Cabela's for over ten years, holding other executive level leadership positions as Director of Asset Protection and Vice President of US Retail Operations. David was also the Vice President of Store Administration and Loss Prevention for Pamida Inc for three years and VP of HR for Shopko Stores for four years. Congratulations David!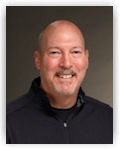 Perry Resnick was promoted to Division Vice President - Asset Protection for REI. Perry previously held the position of Director of Asset Protection for the retailer and has been there since 2013. Prior, Perry had been employed at OfficeMax as Vice President, Field Loss Prevention and Safety for over 13 years. He had also held a number of loss prevention executive level positions for such retailers as Brookstone, May Department Stores and Thorn Americas/Rent-A-Center. Congratulations Perry!

News Brief
Sponsored by WG Security Products, Inc.
Reports: Walgreens Boots Alliance to acquire Rite Aid
Walgreens Boots Alliance in advance talks to acquire Rite Aid in a deal that could be worth as much as $10 billion, according to a report published Tuesday by The Wall Street Journal. Earlier Tuesday morning, trading in Rite Aid had halted briefly pending a significant corporate news announcement, but not before Rite Aid shares were up almost 40% to $8.34. Walgreens Boots Alliance shares were similarly up almost 5% to $94.31. The deal would bring together the No. 1 and No. 3 retail pharmacy operations under one roof, creating a pureplay pharmacy operator with more than 12,786 stores and more than $67.1 billion in pharmacy revenue, according to figures from DSN's Annual PoweRx Industry Rankings. Both operations have been working toward becoming comprehensive retail healthcare providers, making investments in cutting-edge retail health services including telehealth pilots. drugstorenews.com

U.S. LP Leaders Share Industry Knowledge at Loss Prevention Conference in Santiago, Chile

Shrink on the Rise in Chile -
1.42% National Shrink, 12% increase over '14 study

On October 22nd, the 2nd Retail Loss Prevention Conference in Santiago de Chile took place with retail, shopping center and other business executives. Alongside Alex Torres, Regional VP Operaciones, AP and Servicios, from the U.S. LP industry speakers included Joseph LaRocca from RetaiLPartners and Dr. Read Hayes from the Loss Prevention Research Council.

The conference was organized by Grupo ALTO, an LP company based in Chile that also has operations in Colombia and México, in partnership with the Santiago Chamber of Commerce with the main objective of spreading loss prevention best practices through the Chilean retail industry.

More than 400 Asset Protection, Loss Prevention and Operations executives from the largest retail chains in Latin America participated in the conference. The main topics from the event included Public-Private Collaboration Against ORC, New Loss Prevention Technologies, and Leadership Role at Shrinkage Reduction.

At the end of the conference, research from the Second Study of Operating Losses of Retail in Chile was presented. It revealed a 1.42% Shrink/revenue index, equivalent to an annual loss of US $286 million for the whole Chilean retail industry - a 12% increase in loss compared to the same 2014 study sample. Click here to see the Executive Summary from the Shrinkage Survey.

See Chile's ORC numbers in the Daily's ORC column below.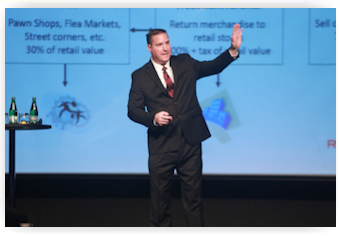 Joe LaRocca, VP, Loss Prevention for RetaiLPartners

'Restorative justice' catching on with police departments local & abroad - One City's Focus on Shoplifters
More than 130 of the nation's top law enforcement officials have formed a group to send a unified message -- fewer incarcerations can reduce crime.

North Bend Police Chief Robert Kappelman says this a sign that big cities are getting on board with something small towns have been doing for years -- moving from an enforcement based model to a problem solving model.

The idea is to understand and treat the underlying issues that often lead to crime. For instance, one of the group's goals is to increase alternatives to arrest, like mental health care and drug treatment. "When you incarcerate someone, but you don't give them any sort of program or education or tools to solve their issue, you're probably going to end up with the same problem again," says Kappelman.

He says North Bend Police actively use restorative justice. "That's on an individual call basis where the officer employs discretion to come up with a more lasting solution; a better solution."

The program, 'Restorative Justice for Juveniles,' will focus on first time youth shoplifters. The child will have to address the store owner or manager face to face. Using a mediator, they'll discuss how the crime affected the victim and work together to decide how the child can make it right. The program is expected to be in full swing by 2016.

For more information on the program, visit http://lawenforcementleaders.org/ kcby.com

Police Go Above and Beyond to Serve Communities - Leesburg, Va. PD recognized for ORC Effort
Motorola Solutions and IACP announce recipients of 2015 Webber Seavey award for policing excellence. Motorola Solutions (NYSE: MSI) and the International Association of Chiefs of Police (IACP) are shining the spotlight on three law enforcement agencies for their innovative community outreach programs that have helped reduce organized shoplifting, increased supportive outreach to residents with mental health issues and provided early-intervention services to community members in need.

The 2015 IACP-Motorola Solutions Webber Seavey Award for Excellence in Law Enforcement will be presented at 10 a.m. today during the IACP Annual Conference first general assembly to the Leesburg, Virginia Police Department; Vancouver, British Columbia Police Department; and the Waterloo, Ontario Regional Police Service.

Leesburg, Virginia Police Department: Organized Retail Crime Using evidence-based policing, the department identified an increase in organized shoplifting and losses exceeding those reported to law enforcement. Using a three-prong approach including high-visibility patrols, education and theft prevention operations, Leesburg has experienced a sustained reduction in organized retail crime, and an increase in the reporting of shoplifting and associated losses.

Vancouver, British Columbia, Canada Police Department: Assertive Outreach Team. Waterloo Regional Police Service, Ontario, Canada: Connectivity Waterloo Region. businesswire.com

Williams-Sonoma Workers Say On-Call Shifts Are 'Wage Theft'
Williams-Sonoma has been smacked with a proposed class action in California state court by employees claiming they were regularly forced to report for on-call shifts, but were never paid appropriate reporting time wages. Shine says the San Francisco-based retailer, which owns Pottery Barn, Pottery Barn Kids, West Elm and Rejuvenation, has a companywide practice of using on-call shifts without offering reporting time pay and that the shifts inhibit a worker's ability to plan things like family care and find supplemental employment. law360.com

How to Choose the Right Security Lighting
The primary lighting types for security purposes are high pressure sodium (SON), metal halide, quartz halogen and infra-red (IR) or non- visible lighting. With the exception of IR lighting, covert or discrete – which is reserved exclusively for use with CCTV systems – lighting with a high Colour Rendition Index CRI is generally preferred for security applications as it makes make the illuminated scenes look more normal. Security is optimised when applications are mixed to complement each other, as each scheme has pros and cons that need consideration as part of an operational requirement. ifsecglobal.com

Midwest Cargo Security Council (MWCSC) - General Meeting - Glenn Master, Dir. LP & Safety, Newgistics - Speaking on Nov. 10th
General Meeting Nov 10th to feature Glenn Master, Director, Loss Prevention & Safety Newgistics, Inc., speaking on "THIRD PARTY CARRIERS, AN INSIDE LOOK." Council meeting will be held at AIT Worldwide Logistics, Inc. One Pierce Place, Suite 150 W. (Located on the lower level), Itasca, IL 60133. linkedin.com

Universal Protection Service Acquires ABM Security Business
Universal Protection Service, a division of Universal Services of America and a portfolio company of Warburg Pincus and Partners Group, announced today that it has acquired the ABM Security Business, a division of ABM. Based in Houston, Texas, ABM Security is one of the top 10 largest security service providers in the U.S. prnewsire.com

Survey: Share your insight on loss prevention - within pharmacies
Managing Loss Prevention efforts within pharmacies is critical, but can be time consuming, laborious and even ineffective. Drug Store News has partnered with Supplylogix, a leading provider of intelligence solutions for pharmaceutical inventory management, to conduct a survey for the purpose of identifying industry standards for preventing pharmacy diversion and highlighting the current challenges pharmacy and loss prevention teams face.

Click here to complete our brief questionnaire related to Loss Prevention and Compliance with DEA Title 21. drugstorenews.com


Customer Growth Partners' 15th Annual Holiday Forecast says retail sales to increase 3.2% - $607B

REI Bucks Black Friday Shopping, Will Close Stores That Day

Kohl's Corp. to add smaller stores less than half the size of typical store, as part of sweeping strategy to revive performance


Quarterly Same Store Sales Results
Luxottica Q3 overall sales up 15.4% - or 5.5% at constant currencies
Restaurant Brands Q3 Tim Horton's comp's up 5.3%, Burger King comp's up 6.2% with sales up 8.2%
Albertson's Q2 comp's up 4.4% with sales up well over 150% due to Safeway acquisition
Rent-A-Center Q3 Core U.S. comp's down 0.2%, Acceptance Now comp's up 24.5%, with revenues up 3.6%
Coach Q1 North American comp's down 9.5% with net sales down 1% - on a constant currency basis total sales up 3%

All the News - One Place - One Source - One Time
The D&D Daily respects your time & doesn't filter retail's reality
Report Your News!
(content subject to approval)


eBay News

eBay Assists AU Authorities in investigation of a student selling stolen items to pay for her degree
A university stent in Australia was recently jailed for stealing brand name clothing and reselling the merchandise. Authorities were able to recover $11,000 worth of stolen goods during a raid of the student's International House dormitory. Police also recovered a device for removing security tags, which they believe was used on the stolen items. The suspect has been sentenced to a minimum of eight months jail.

Read more here

For further information on PROACT, email inquiries to PROACT@eBay.com.
eBay Direct - Click Here - (notify - info - questions)


FBI recommends that victims of ransomware Pay Up
The Federal Bureau of Investigation (FBI) advises companies that fall victim to hacks involving Cryptolocker, Cryptowall or other forms of ransomware to pay the ransom, said Joseph Bonavolonta, an assistant special agent with FBI, speaking at the Cyber Security Summit 2015 in Boston.

Noting that while the agency has their back, "the ransomware is that good," the Security Ledger quoted Bonavolonta as saying. "To be honest, we often advise people just to pay the ransom" because efforts by the Bureau to defeat the encryption used have proved futile.

But he added that the success of the ransomware has benefited the victims in a twisted way because having so many people willing to pay has driven the price down since malware authors less likely to try to charge excessive ransom amounts. scmagazine.com

Millenial survey shows widening gap between young men, women in cyber career aspirations
The shortage of talent to fill cybersecurity positions will likely persist since young adults around the globe are wholly uninterested in cybersecurity careers and the gap between the number of young men and young women in the U.S. considering a career in internet security yawns five times bigger than it did last year, according to a study from Raytheon and the National Cyber Security Alliance (NCSA). scmagazine.com

MasterCard Launches New Program that can
Turn Any Gadget into a Payment Device
MasterCard today introduced a new program that will bring MasterCard payments to a wide array of consumer products across the automotive, fashion, technology, wearables, and yet to be imagined categories. The program gives consumers the freedom to shop using the device or thing that is most convenient to them, with the highest level of security available. pointofsale.com

Senate to battle Tuesday on controversial CISA cybersecurity bill
The U.S. Senate is scheduled to consider early Tuesday the Cybersecurity Information Sharing Act of 2015, a controversial bill that is intended to encourage businesses to share information about cyberthreats with the government by providing them immunity from customer lawsuits.

The CISA bill has been criticized by civil rights groups and some companies in the technology industry, which claim the proposed legislation, dubbed a surveillance bill in disguise, provides loopholes for government intelligence agencies like the National Security Agency to get access to personal information of users. csoonline.com

Wal-Mart seeks to test drones for home delivery, pickup, and tracking goods
Wal-Mart Stores Inc applied Monday to U.S. regulators for permission to test drones for home delivery, curbside pickup and checking warehouse inventories, a sign it plans to go head-to-head with Amazon in using drones to fill and deliver online orders. For several months they've been conducting indoor tests of small unmanned aircraft systems – the term regulators use for drones - and is now seeking for the first time to test the machines outdoors. The company also wants to use drones to assist with tracking merchandise, such as taking inventory of trailers outside its distribution centers, according to the filing. internetretailer.com

You can now authenticate Google Play purchases with your fingerprint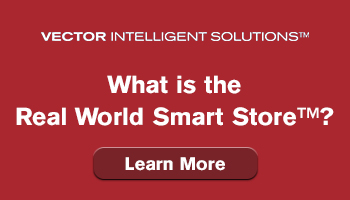 Press Releases




Best Security Industries Enhances its Field Sales Organization with the Addition of Two Industry Experts
Company Adds Bench Strength to its Operations to Better Serve its Retail Customers
Delray Beach, Florida – October 27, 2015 – Best Security Industries (BSI), a premiere provider of certified, pre-owned and private label electronic article surveillance (EAS) systems and custom video solutions, today announced that it has hired August Polito to serve as its Regional Director of EAS sales for the West and Debbie Skolnicki as the Regional Director of EAS sales for the Central U.S. Both individuals will report to Gus Kratzer, Vice President of EAS sales.

"Both Augie and Debbie bring a tremendous amount of loss prevention knowledge and experience to BSI," said Kratzer. "They have dedicated their careers to helping retailers stem their losses through the use of innovative technology and we are glad that they have joined our team."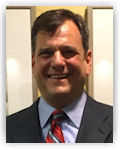 Polito has been in the LP industry for 26 years. He started his career in the retail security industry at Sensormatic Electronics Corporation as a top sales performer, winning several sales awards and was named salesman of the year during his tenure. After eight years at Sensormatic, he moved to Alpha High Theft Solutions where over the next 18 years, he held various sales and management positions as well as roles in product development. While at Alpha, he won several Chairman sales awards and achieved salesman of the year. Alpha High Theft solutions was acquired by Checkpoint Systems in 2007.

"BSI has been fulfilling the retail industry's security needs for nearly 30 years with its innovative approach to both certified pre-owned and more recently, a private label line of EAS solutions," commented Polito. "I look forward to working with this team and helping retailers find cost-effective ways to protect their products and their profits."

Skolnicki also comes to BSI from Alpha High Theft Solutions where she was most recently director of business development. She possesses 15 years of loss prevention experience working in both product management and sales. Prior to joining Alpha in 2000, Skolnicki worked in the specialty chemicals industry in both product development and marketing.

"I really enjoy working closely with our customers to gain an understanding of their unique operations and then partnering with them to find ways to help add value to their business," stated Skolnicki. "For example, our Certified Pre-Owned Program gives us the ability to maximize their EAS technology investment and extend the value for years to come."

About BSI
Best Security Industries (BSI) offers both new and pre-owned Radio Frequency (RF) and Acousto-Magnetic (AM) technologies, including brand names such as Sensormatic and Checkpoint. BSI is the premiere EAS reseller providing hard to find legacy solutions through its Certified Pre-owned systems and components. The company is now the largest independent distributor of EAS systems, hard tags, labels and accessories.

Additionally, BSI manufactures items that are compatible and interchangeable with Sensormatic and Checkpoint tags and systems. Its products include EAS systems, security tags, detachers, deactivators, lanyards, security labels, benefit denial ink tags, and other peripherals. Its value-added services also include express exchange and repair on most EAS deactivators and detachers, a depot program for refurbishing and warehousing a variety of EAS components, consulting and integrations. The company also offers comprehensive trade-in and lease options as well as a full procurement program where it will buy excess inventory from the retailer.

BSI also specializes customer video solutions including analog-to-IP phased upgrades as well as design.

Along with its full suite of certified pre-owned and BSI private label EAS solutions, the company also offers a full suite of analog and IP-based video systems and advanced analytics and specializes in analog-to-IP phased upgrades as well as design and installation of new, high definition IP solutions, cloud based services and open architecture platforms. For more information visit www.bsi-eas.com.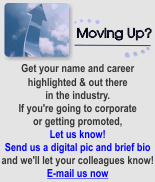 The Loss Prevention
Research Council
The Loss Prevention Research Council uses fact-based research to develop crime and loss control solutions that improve the performance of its members and the industry. With over 120 research projects completed since 2001, Dr. Read Hayes, Research Scientist, Univ. of Florida, & Director of the LPRC, talks about the group's latest initiatives and areas of focus, including its expanding StoreLab Program. Also hear from Chad McIntosh, VP of LP & Risk Management, Bloomingdale's. As a long-term member of the LPRC's retail team, Chad explains the many benefits of membership for an LP executive.
---
In this LPNN Quick Take, Joe LaRocca is joined by Ed Wolfe, VP of Business Development for WG Security. The two talk about Wi-Fi solutions, tag detachers, iBeacon technology and customer privacy concerns. And then Amber Virgillo arrives with a photo bomb!
Solution Providers, have a video or commercial you want to publish? Contact us.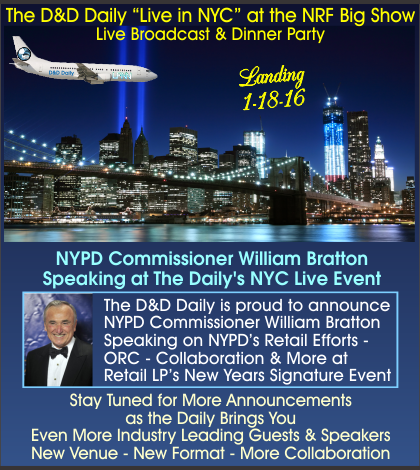 e-commerce

Sponsored by The Zellman Group
AAFA President Slams Alibaba on Fakes
The American Apparel & Footwear Association is not letting up in its criticism of Alibaba Group. Juanita Duggan, president and chief executive officer of the AAFA, touched down here Tuesday to speak at an American Chamber of Commerce luncheon and kick off the inaugural edition of AAFA's Hong Kong executive summit and she reserved much of her time to take swipes at the Chinese e-commerce giant and reiterating the AAFA's stance that Alibaba is not doing enough to fight the sale of counterfeit products on its Taobao platform.

During her talk, Duggan criticized the e-commerce giant and its product listing and delisting procedures, describing them as a "broken system." She said members of the AAFA have lamented laborious and bureaucratic steps involved in registering official brand names on Taobao and the process of filing complaints for fake product listings. She called these problems "nightmarish" and said brands are frustrated because they want to do business on Taobao to reach new consumers. "No one in our industry believes that Alibaba's process offers any protection," she said. "All of this opaque, convoluted catch-22 process falls on the brand." wwd.com

The Potential Impact of Bitcoin On The Luxury E-commerce Industry
It is not easy to come by luxury items in the e-commerce space these days. Most of these items have price tags of four digits and more, making it a high-value target for credit card fraud and scammers. Luxury retailers can offer something most other online retailers can not: a different type of stock, especially where fashion is concerned. While there may be some overlapping with other e-commerce platforms, luxury retailers can carefully select their stock to put up for sale online, rather than just listing everything. Retailers selling high-value brand goods in the e-commerce space can also differentiate themselves depending on which payment methods they accept. Bitcoin is a more secure payment method, and has proven to be quite beneficial to the e-commerce sector as well. According to statistics provided in the past, Bitcoin customers spend more per purchase on average, making the luxury retail business an interesting opportunity to explore. insidebitcoins.com

Best Buy offers free shipping on online holiday orders

Android adds fingerprint authentication for online purchases

Report: Bots Make Up Nearly 60% of Online Traffic


"Fraud is not a person - it is a dynamic grouping of statistics that deviate from the norm."
Stuart B. Levine, CFI, CFCI
CEO, The Zellman Group & Zelligent


ORC News
Sponsored by NEDAP
CLEAR Exclusive Presentation Highlights - Coming Tomorrow

Organized Retail Crimes 'PRC'

Publicly Reported Cases Report - An LP Industry First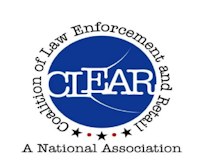 Presented on October 14th at the CLEAR conference by Gus Downing, Publisher & Editor of the D&D Daily, highlights from this widely praised, well-received presentation on ORC will be featured over the next several days here on the Daily. The full report will be available for the remainder of 2015 through a link in the ORC column.

After four years of collecting data on publicly reported ORC cases throughout North America, the Daily's team has put together the Loss Prevention industry's first comprehensive study on publicly reported ORC cases. This study, entitled ORC's PRC (Publicly Reported Cases) Report, analyzes all of the publicly reported ORC cases over the last four years and allows the retail industry to truly see the details, impact, growth, and trends that drive the ORC epidemic.



Eliminating the guesstimates and opinions, this report brings clarity and credibility to a subject that not only merits definition but demands it if we're ever to obtain federal legislation and get the remaining states to pass ORC legislation as well. Stay tuned!

"Gus Downing for the second time at a CLEAR Conference gave the insights that are occurring within the retail sector and the transition possibilities for Law Enforcement. It was well received." - Mark Neapolitan, Signet Sr. Director, Loss Prevention for Signet Jewelers

"As is his usual style, Gus is not afraid to think outside the box and cause us all to stop and re-think what we know about ORC. His direct approach and formidable opinions help us stay grounded as we tackle the large task that always lies ahead. His presentation was well received, and as usual, breathed some fire into the audience" - Curt Crum, President of CLEAR

Chilean Retail Shrink Study: Organized gangs, professional thieves involved in 79% of cases
The Chamber of Commerce of Santiago (CCS), in conjunction with the company ALTO Chile, commissioned ESE Business School of the University of the Andes for the second consecutive year an inquiry into the retail industry in Chile, which revealed that the operating loss amount is approximately US $286 million, corresponding to 1.42% of total sales and representing an increase of 12% of the total amount of loss compared with the same 2014 study sample. The Second Study of Operating Losses of Retail in Chile was conducted between June and September 2015 and involved more than 85% of the retail chains, which have revenues for US $ 18,450 million, and operate approximately 3,000 stores throughout the country.

Regarding the origin of the shrinkage, the research shows that 75% of the total corresponds to unknown causes, that is, those that can not be attributed to a specific cause, while the remaining 25% are known causes, ie, one to which he can identify its origin and valorize at cost. As for unknown losses, they come in 47% from internal theft, followed by external theft with 30%, administrative mistakes 17% and of suppliers errors 6%. Additionally, respondents revealed that the physical place where losses occur more often is the store with a 44%, followed by the stores warehouse (or cellar depending of the retail chain) with a 24%, where goods are received with 14 %, distribution centers with a 11% and during transport with a 7%.

According to the study, companies tend to report a greater extent when it comes to organized gangs or professional thieves (hence reported in 79% of cases). d-ddaily.com pulso.cl
St Louis, MO: Thieves ripping-off South County Mall stores for thousands in merchandise
It is a crime that shocked us all, A shoplifter knocks down an elderly nun while trying to run from a South County store with stolen merchandise. The incident has prompted police to be on the lookout for the gang of thieves. The thieves stolen thousands of dollars in merchandise from at least 3 South County stores, and their shoplifting turned to assault last week when one them slammed into an 87-year-old nun as he made his getaway. Store surveillance video from October 21st at Dick's Sporting Goods store at the South County Mall shows a shoplifter make a mad dash out of the store, running into the nun knocking her to her feet. He made off with an arm full of north face jackets valued at nearly $3,000. Police believe on October 15th this man and two woman also got away with more than $2,000 worth of merchandise from Nike Dryfit clothing in South County. Police say the man and one of the women also made off with items from Hibbitt Sporting Good stores in mid October. The same suspects are also accused of committing another grab and run at the Pink Store at South County Mall on October 23rd. In that crime they got away with over $3,000 in stolen goods. fox2now.com
Polk County Sheriff's Office Fraud Detectives Locate Cloned Credit Cards – Two Orlando Men Arrested
Jonathan Gonzalez - Marty, was charged with 41 counts of Possession of Counterfeit Credit Cards, Scheme to Defraud, Grand Theft, Trafficking in Counterfeit Credit Cards, and Illegal Use of a Credit Card. Ricardo Arzuaga, was charged with Scheme to Defraud, Grand Theft, and Possession of Cannabis, under 20 grams. "This is a perfect example of the importance of immediately reporting suspicious activity," said Sheriff Grady Judd. "This store clerk recognized the suspects were acting suspiciously and was able to alert us very quickly. Today, these credit card thieves are where they belong, in the county jail." At approximately 5:30 am, on Sunday, October 25, 2015, a male suspect, later identified as Gonzalez- Marty, was attempting to make a purchase at the 7-Eleven. In Davenport, using multiple credit cards to pay for gift cards, a pre-paid cell phone, and snacks. During the investigation, a total of 41 cloned credit cards were discovered, 38 of which had been concealed in the backseat of the van inside a plastic "Kool-Aid" container with a false bottom. Detectives learned the majority of the cards had been cloned from actual credit card numbers from unsuspecting victims. Many of the cards were found to be from banks located in foreign countries such as Brazil, Germany, New Zealand, and England. polksheriff.org

Madison, WI: Office Depot Burglar grabs $5,800 in Ink Cartridges
A burglar took $5,800 in ink jet cartridges during a smash-and-grab burglary at an office supply store on Madison's west side, according to a release from Madison police. Police said the ink cartridges are the only things the burglar took at about 4:15 a.m. Saturday from Office Depot at 676 S. Whitney Way. Glass on the main entrance was broken, police said. channel3000.com

Lake Havasu, AZ: ORC Thief shot with Stun Gun after charging Police Officer
A Lake Havasu City man being pursued by police for shoplifting was shot with a stun gun Sunday after he charged at an officer with a razor blade knife, police said. Lyle Hernandez, 36, was arrested on charges of aggravated assault with a weapon, aggravated assault on a law enforcement officer and resisting arrest in the incident. Hernandez, who was wanted in another organized retail theft case at a separate store, had been stopped at Haggen for shoplifting. havasunews.com

Mt Juliet, TN: Couple arrested after trying to return stolen items to Walmart A Brentwood couple was taken into custody Monday after they allegedly tried to return stolen merchandise to a Mt. Juliet Walmart. According to police, Alex and Bridget Sparrow were attempting to return about $145 worth of items, including speakers, when they were approached by an employee. The couple immediately fled the store and was later taken into police custody after they were stopped on Interstate 40. During the traffic stop, police said they discovered a tool used to remove security devices from store merchandise inside the couple's vehicle. wkrn.com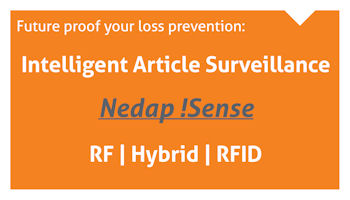 Do you have an ORC case to share?
Share your ORC news and help the industry grow

Retail Crime News

Sponsored by Security Resources
Security guard shoots, kills attempted armed robbery suspect at Phoenix auto parts store
Police are investigating after one person was reportedly killed during an armed robbery attempt in central Phoenix. The incident occurred after 2:30 p.m. on Monday at the Penny Pincher Auto Parts store near 24th Avenue and Van Buren Street. According to police, a suspect entered the store with a gun and demanded money. An armed security guard in the store got in a physical fight with the suspect before pursuing him outside. Police say the suspect got in his truck then turned around and pointed his gun at the security guard. Investigators say that's when the guard fired back. There were about 30 people inside the store at the time of the armed robbery attempt. abc15.com
Atlanta, GA: Doris Payne, Elderly Jewel Thief Arrested Again
At Saks Fifth Avenue, nothing was unusual about the little old lady who walked in, until security cameras caught her slipping a $690 pair of Christian Dior earrings into her pocket. The woman was Doris Payne, an 85-year-old jewel thief with an international life of crime that spans six decades. A loss prevention specialist reported that he observed her on surveillance video, according to a police report. They took the woman into custody and short time there after they get notice that another jurisdiction had a warrant for her and she was an international thief. Payne is currently in custody in Atlanta. Her attorney says she is in good spirits despite some health issues. Doris Payne's story is a uniquely American tale of a life of crime. She began committing crimes at age 20, and she has stolen items all over the world – places like New York, Paris, Monte Carlo, and Tokyo. pjmedia.com

Bloomington, IN: Police seek suspect in Bloomington jewelry store robbery
Investigators hope someone will recognize the thief who made off with expensive Bulova watches at a Monroe County jewelry store last Thursday. The smash-and-grab was captured on Victor Settle Jewelry surveillance video. Investigators say the suspect used a large rock to smash through the front window of the South College Avenue store in Bloomington. You can see the man break into a display case, before making his getaway through the parking lot. wthr.com
Chicago, IL: GameStop Armed Robbery suspect taken into custody
Chicago police tracked down and arrested a man who they said robbed a video gaming store at gunpoint on Sunday afternoon. Deon Gillespie, 34, has been charged with two felony counts of robbery with a firearm and one count of unlawful use of a weapon by felon, and possession use of a firearm. Police said Gillespie entered the Gamestop store at 8300 S. Holland Road just after 12 noon, Oct. 25. Armed with a handgun, Gillespie announced that the store was being robbed. Gillespie fled the store in a vehicle with gaming merchandise, cash and the cell phone of an employee. patch.com

Fredrick, MD: Maryland State Trooper shoots, kills man at gas station

Tampa, FL: Four arrested in Gun shop Burglary, but 42 Stolen Weapons Still Missing

Belton, TX: Macy's Shoplifter gets Probation and $5,400 ordered in Restitution to cover Medical Cost of injured Store Detective

Long Beach, CA: Man who used blowtorch, Taser in convenience store robberies gets 11 years

Westfield, IN: Police seeking man responsible for $600 Credit Card fraud

Hamden, CT: New Haven woman arrested after shoplifting at Bob's

Milford, CT: Solstice employee charged in theft of $826 worth of sunglasses

Tyler, TX: Wreck involving armored vehicle and car

Gainesville, TX: Police Investigating suspect in Gainesville Outlet Mall Shooting

UK: Police employee admits to stealing Gold Bars and Cash totaling $234,000

Jared in the Magnolia Park Mall, Greenville, SC was the victim of a Grab & Run theft, merchandise valued at $3,799


Robberies and Burglaries
● ABC #1 – Winston Salem, NC – Armed Robbery
● Camel Drive – Lafayette, LA – Armed Robbery/ Shooting
● Dollar General – Tuscaloosa, AL – Armed Robbery
● Dollar General – Pink Hill, NC – Armed Robbery
● Dollar General - Lubbock, TX - Armed Robbery
● Fat Boys Deli – San Diego, CA - Robbery
● Flat Shoals Grocery- Atlanta, GA – Armed Robbery/ Assault
● Georgia Ave – Washington, DC – Armed Robbery/ suspect killed by police
● Kangaroo – Greenville, NC – Armed Robbery/ shooting
● Sally Beauty – Charleston, SC - Armed Robbery
● Sheetz – Fredrick, MD – Police Shooting/ State Trooper killed suspect
● Shooting Sports – Tampa, FL – Burglary
● Subway – Lubbock, TX – Armed Robbery
● Super C – Lincoln, NE – Armed Robbery
● Wawa – Hatfield, PA – Robbery


Featured Job Listings
Sponsored by NuTech National
Feature Your Job Here For 30 Days -
70% Aren't On the Boards
VP of Sales/Client Relations
More details coming soon
Confidential - Retained Search
Nationwide
Gus Downing
VP AP & Global Facilities
lululemon athletica
Vancouver, BC, Canada
lululemon athletica
Dir Global Security
VF Corporation
Greensboro, NC
VF Corporation
Dir LP
A'GACI
San Antonio, TX
A'GACI
Dir Safety & LP
Harbor Freight Tools
Calabasas, CA
Harbor Freight Tools
Director of Safety & Security
Southern Wine & Spirits
Greenwood, IN
Southern Wine & Spirits
Director, LP
Save Mart Supermarkets
Modesto, CA
Save Mart Supermarkets
Dir AP
99 Cents Only Stores
Commerce, CA
99 Cents Only Stores
Reg Dir LP
Sears
Hoffman Estates, IL
Sears Holdings Corp
Dir LP
Pier 1 Imports
Fort Worth, TX
Pier 1 Imports
LP Dir
BevMo
Concord, CA
BevMo
Dir LP
Lane Bryant
Columbus, OH
Lane Bryant
Dir LP (Western Canada)
Walmart Canada
Calgary, CA
Walmart Canada
Dir LP
Cracker Barrel
Lebanon, TN
Cracker Barrel
Territory LP Dir.
Burlington Stores
Los Angeles, CA
Burlington Stores
Director of LP
Pacific Sunwear
Anaheim, CA
Pacific Sunwear
Market AP Specialist
REI
Seattle, WA
REI
Regional LPM
Signet Jewelers
NJ/Long Island
Mark Neapolitan
Regional LPM
Signet Jewelers
Washington/OR
Mark Neapolitan
Regional LPM
Signet Jewelers
Virginia
Mark Neapolitan
Regional LPM
Signet Jewelers
Eastern PA/Philly
Mark Neapolitan
Regional LPM
Signet Jewelers
AR/LA/AL/MS
Mark Neapolitan

Daily Job Alerts


Appearing One Day Only
View our Internet Jobs Archives here
Store LP Mgr
Kohl's
Westchase, TX
Kohl's
Dept Mgr LP & Safety
Lowe's
Houma, LA
Lowe's
Dept Mgr LP & Safety
Lowe's
Geneva, NY
Lowe's
LP Manager Hrly
Sears
Key West, FL
Sears Holdings Corp
LP Manager
Sears
Doral, FL
Sears Holdings Corp
AP Manager
Sam's Club
Chino, CA
Wal-Mart
AP Manager
Sam's Club
Dallas, TX
Wal-Mart
AP Manager
Sam's Club
Hudson, NH
Wal-Mart
AP Manager in Training
Walmart
Bluffton, IN
Wal-Mart
AP Manager in Training
Walmart
Mason City, IA
Wal-Mart
AP Manager in Training
Walmart
Fayetteville, AR
Wal-Mart
AP Manager in Training
Walmart
Lake Charles, LA
Wal-Mart
AP Manager in Training
Walmart
North Charleston, SC
Wal-Mart
Zone AP Mgr
Rent-A-Center
New York, NY
Rent-A-Center


Home of the Industry's Original
On the Move

| | |
| --- | --- |
| | David Homolka was named Vice President of Real Estate, Store Design and Construction for Cabela's. |
| | Perry Resnick was promoted to Division Vice President - Asset Protection for REI. |
| | Derek Stone was promoted to District Manager of Asset Protection for Abercrombie & Fitch. |
Post Your New Job or Promotion!
See all the Industry Movement


Your Career
Sponsor this section of the Daily
How to Avoid Burnout at Work in 5 Steps
It's easy to become vulnerable to stress: workloads pile up and yet time seems to get shorter, pressures increase and sometimes it seems that you will just need a miracle to get it all done. Here are some tips on how to keep going when you're at wits' end. "Can do" attitude

5 Things That Stress Us Out the Most at Work There are tons of workplace stressors, some that we can eliminate and others that are out of our control. Here are the top five frustrations that happen all too often, but can be fixed. Information gone MIA

How You Can Turn Burnout to Your Advantage Nobody is a Superman or Incredible Hulk. We can only do so much at one time, and we get exhausted. The key to getting through burnout is to really understand where your energy is going throughout the day and to refocus where your energy should be spent. Hit pause

Headed for Burnout? 7 Strategies to Thrive Under Pressure If you feel anxious, overwhelmed and constantly exhausted, you may be headed for burnout. Keep your head above ground and use these tips to keep stress from taking its toll on you. Lose the device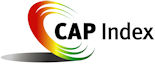 Tip of the Day
Sponsored by Vector Security
The thrill of the chase intoxicates us all in the beginning and keeps most of us here for a life time. But ultimately it can also hold us back because it legitimizes our separateness and virtually eliminates the need to evolve with the retail business. Recognizing it and forcing yourself to learn beyond your specialty and embracing the relationships around you will poll vault your career and help you stand out even more.

Just a Thought,
Gus





Upcoming Events
---

Recruiting?
Get your job e-mailed to everyone... everyday
Post on our Featured Jobs Board!
Reach your target audience in 2015 every day!
Request our 2015 Media Kit
update account / change e-mail
unsubscribe FEEDBACK
www.downing-downing.com

Advertise With The D&D Daily




36615 Vine Street, Suite 103
Willoughby, OH 44094
440.942.0671
copyright 2009-2019
all rights reserved globally