The D&D Daily Mobile Edition
October 28,

2014



The LP Industry's #1 News Source - Informing, Educating and Instilling a sense of community


News Brief
Sponsored by WG Security Products, Inc.
Houston PD's Convenience Store Task Force & Greater Houston Retailer Association Honored for Dramatically reducing violent crime The Houston Police Department and the Greater Houston Retailers Association received the 2014 Michael Shanahan Award for Excellence in Public-Private Cooperation from the International Association of Chiefs of Police (IACP) and the Security Industry Association (SIA) on Oct. 26 during a ceremony in Orlando, Fla. The Shanahan Award recognizes outstanding achievement in the development and implementation of public-private cooperation in public safety. The Houston Police Department and the Greater Houston Retailers Association (GHRA) were honored for a project that dramatically reduced violent crime at convenience stores. The program began in 2007, when robberies, aggravated assaults and murders at the city's convenience stores reached record levels. The police department formed a Convenience Store Task Force, and a 2008 ordinance required all convenience stories in the city to register with the task force, at no charge, and to implement certain security measures, including installing video surveillance and alarm systems, using drop safes and working with the police to enforce trespassing laws. Between 2007 and 2013, murders at those locations dropped by 70 percent; sexual assaults, 75 percent; robberies, 71 percent; aggravated assaults, 59 percent; burglary, 72 percent; and thefts and shoplifting, 82 percent. prweb.com

In-store robots coming to Lowe's
The robots are coming. US-based DIY retailer Lowe's will be utilising autonomous retail service robots in-store later this year. Lowe's Innovation Labs team has developed the technology with the aim of helping make customers' shopping experiences more efficient. The robots will also aid shoppers in navigating stores and provide instant access to information about home improvement projects. As an initial test to see how robotics technology can benefit customers and employees, the new innovation, called OSHbot, will be trialed in a Lowe's-owned Orchard Supply Hardware store in San Jose, California, during the forthcoming holiday season. essentialretail.com
Home Depot expects $27M from insurers for data breach - partly offsetting $62M pay out in attack related costs While the $90 million Target anticipates receiving would take a chunk out of its estimated $236 million loss. But insurance payouts come after the fact, representing loss mitigation, not loss prevention. They're not likely to cover the cost of Home Depot's recently completed security improvement project. Nor will they go toward funding the $100 million that Target plans to invest in placing antifraud, "chip-enabled smart-card technology" in its stores by the first quarter of 2015. Perhaps more importantly, insurance offers little consolation when a massive cyber attack threatens a company's ability to continue as a going concern. cfo.com

Walgreens & Former CFO battle - 'A Nasty Breakup' The former CFO alleges Walgreen spoke ill of him in meetings with large shareholders after he resigned from his job following a bad forecast for generic drug prices that caused the company to cut its profit target. The company responded in court saying the former executive was responsible for the disappointing financial forecast that preceded his departure and calling him a "bitter former executive." Ira Kalb, assistant professor of clinical marketing at the University of Southern California's Marshall School of Business: "In an Aug. 4 press release, Walgreen and exiting CFO Wade Miquelon made glowing positive statements about each other. Within days 'senior Walgreen executives' said Miquelon's finance unit was 'weak' and had 'lax controls.' Irrespective of the truth, this public airing of differences in the media is not likely to bode well for either party-especially since statements now being made seem to be inconsistent with those in the Aug. 4 press release. wsj.com

Hudson's Bay Co. has appetite for acquisitions - synergies drive efficiencies "We're in no rush to buy anything, we have plenty on our plate right now," he said. But "we've proven growth through [mergers and acquisitions] works." Baker said he believes the "synergies" that are created - the company is on track to save $100 million a year by merging the operations of its three retail businesses - is "one of the most effective ways for us to grow today and it brings us so much opportunity to drive efficiencies. It allows us to create value where others can't. This value can then be reinvested into our core retail business." But acquisition is just one way to expand, Baker said. Driving digital growth is also a major opportunity, he said, along with expanding the Saks Off 5th business, bringing Saks full-line and Off 5th stores to Canada, and investing in the existing store base to better serve the customer. Capitalizing on the strength of the company's real estate portfolio is also a strategic advantage, he said. wwd.com

AutoZone Investigated in California for Waste Storage, Disposal The Memphis, Tenn., company said it had received in July a subpoena from the district attorney in Alameda County and other environmental officials looking into its handling, storage and disposal of hazardous waste, according to a filing with the Securities and Exchange Commission. wsj.com
Incoming PCI council head takes hard stance on hackers - His advice to retailers Stephen Orfei will take over as general manager of the PCI Security Standards Council at the end of the year. Orfei: "It's important for businesses to keep their eye on both their sales and their IT systems at all times. Organizations should prioritize the strong security principles found in PCI Standards, and maintain a multi-layered security approach that involves people, process and technology working together to protect consumers. Take the time now to do an inventory of your computers and systems to ensure that all assets that touch the payment system have the latest software updates and patches ... Make sure that you have monitoring and network surveillance in place to alert you immediately to any anomalous activities or changes to your systems that could put payment data at risk." csoonline.com

RLPM Challenges Sheriff in Write-in Campaign in Montgomery Co., NY Election James Glorioso, a regional loss prevention manager for Dollar General, is challenging six-term incumbent Sheriff Michael Amato in Montgomery County, New York, for his position on November 4. Glorioso was removed from the ballot as an independent candidate last month, however, he is still challenging the sheriff as a write-in candidate. "I want to take everything I learned over the years and instill it into the sheriff's office," says Glorioso, who says if he loses he will continue his efforts and try again in four years. twcnews.com recordernews.com

Papa John's CEO attends slain worker's funeral in Nashville The founder and CEO of Papa John's traveled to Tennessee this weekend to attend the funeral of an employee who was gunned down during a robbery attempt while working the late shift. Gordon Schaffer's family gathered Saturday to mourn his death at a funeral service in Spring Hill. In a Facebook post, Schaffer's sister said the pizza company's founder, John Schnatter, visited with the family before the service. "We never once imagined that this would touch anyone high up in the Papa John's corporate office, let alone, John Schnatter," Devan Cronin wrote. "He was visibly distraught when speaking to my family about the tragic loss of my brother and it was apparent that he didn't come just to pay lip service." Cronin said Papa John's also paid for Schaffer's funeral service and medical expenses. But, she added, "this display of support was so much more meaningful than any monetary donation." Schaffer, 22, was working the late shift at the Columbia Papa John's on Oct. 20 when armed robbers entered the restaurant and forced him to empty the register. After Schaffer handed over fistfuls of cash, one of the suspects shot him. He died before medics could get him to the hospital. Darious A. Fitzpatrick was arrested Wednesday and charged with killing Schaffer. He also faces charges related to the gunpoint robberies of two Dollar General stores earlier this month. usatoday.com

H&M bans Indian supplier over labor abuses
Hennes & Mauritz AB will blacklist a spinning mill in southern India after a report claimed five manufacturers there use child labor and subjected workers, mostly women and girls, to "appalling" working conditions. H&M will ban suppliers from using products made by Tamil Nadu-based Super Spinning Mills Ltd., the Stockholm-based company said on Tuesday. A Bangladeshi supplier has used yarn produced at the mill, though H&M doesn't have a direct business agreement, spokeswoman Lena Enocson Almroth said in an e-mail. Super was "unwilling to cooperate with H&M in a transparent way." livemint.com

1 Million Credit Cards Activated Apple Pay in First 72 Hours

Lowe's to open 2 smaller format - 30k sq-ft - stores in NYC

Macy's to Open in Abu Dhabi

New Opening for Director of Loss Prevention at Fred Meyer Jewelers

Quarterly Same Store Sales Results
Sherwin Williams Q3 up 9.6% with net sales up 10.6%
Coach Q1 North American down 24% with sales down 10%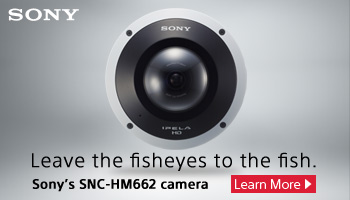 All the news - One place - One Source - One Time
The D&D Daily respects your time
& doesn't filter retail's reality
Report Your News!
(content subject to approval)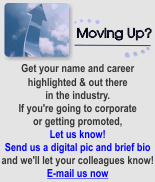 Loss Prevention News Network

"Emerging Loss Prevention Issues: Training is Key"


Carol Leaman, CEO of Axonify, sits down with Lisa LaBruno, Senior Vice President of Retail Operations for the Retail Industry Leaders Association, to discuss the major challenges retail Loss Prevention programs face and how effective training can help mitigate those risks. Lisa describes the four areas of training associated with LP apprehensions, including the specific components of a successful training program.

Filmed at the D&D Daily's 2014 "Live in NYC" Broadcast Event.





Joan Manson

Sponsored By:


Bass Security





Sponsored By:



Keith White & Michael Nelson

Sponsored By:


Dan Faketty and Professor Bob Hanson

Sponsored By:


The NRF's LP Legislative Committee, a National Update





Jeff Fulmer & Jon Gold


Sponsored By:


Preparing - Training - Responding to the Active Shooter





Rich Mellor


Sponsored By:

Cyber Security's Increasing Impact on Retail & the Role of Loss Prevention

Tom Litchford
Sponsored By:

Stan Welch, VP of LP, JCPenney



Sponsored By:



In case you missed it ...
Click here to view all the episodes from
"Live in Ft. Lauderdale at the NRF LP Show."

Solution Providers, have a video or commercial you want to publish? Contact us.



eBay News

UPDATE - Former Lenexa official Pleads Guilty to Fraud, following charges stemming from LE Investigation with assistance from eBay's GAP team
Andrew L. Davey, 44, Overland Park, KS, pleaded guilty to one count of wire fraud. In his plea, he admitted the crime occurred from 2010 to 2012 while he was the director of technology for the City of Lenexa. After he left the city to take another job, city officials discovered he had purchased numerous electronic devices, such as iPads, computers, digital cameras and televisions which he gave to friends, traded for other merchandise or services, or sold on eBay and kept the proceeds.

Read more here

For further information on PROACT, email inquiries to PROACT@eBay.com.
eBay Direct - Click Here
(notify - info - questions)

Big Data
Sponsored by Verint
The 'Insider Threat' - How retailers can spot and prevent one of the most difficult threats to identify High-profile breaches such as those at US retailers Home Depot and Target serve as an important reminder for IT security teams on the need to stay one step ahead of those trying to break through their perimeter. Unfortunately, they also make it all too easy for organizations to focus their attention on the outside threats and overlook those a little closer to home. However, insiders represent a significant problem for IT security teams. Indeed, a recent report by AlgoSec found that almost two-thirds of information security and IT professionals rate insiders as their greatest risk. Insiders have special privileges that external attackers do not. They already have access to the network and systems, and can compromise sensitive data all too easily; often without intending to, through ignorance, negligence, or just plain carelessness. The problem is exacerbated further by the decreasing number of dedicated resources that organisations now have, with many employees being replaced by contractors, third-party support personnel and service providers. information-age.com

Protecting data from disgruntled employees
Whilst we might assume that the majority of staff within an organization are honest and trustworthy, the 'insider threat' is ever present. Whether it be a deliberate malicious attack, negligent behavior, or purely a lack of policy control over corporate data, the risks are munificent. Whilst many organizations are prepared for security attacks, with processes in place to ensure security on their own systems, few employers expect their employees/ex-employees to steal their company data. Threats can come from employees in the office, former disgruntled employees, contractors, or any other business associate that has authorized access to corporate data. information-age.com

How Verint prevents loss, fraud and private information As the world grows more complicated - and fraudsters more sophisticated - by the day, organizations find themselves needing to anticipate, analyze and act on important information more quickly than ever. Nancy Treaster, SVP and GM of Verint's Enterprise Intelligence Solutions, recently spoke with CIO Review about this need and how Verint solutions can help organizations prevent loss, comply with regulations and guidelines, deter cyber and financial crime, and protect private information. Read the article on page 78. verint.com

NRF applauds White House action on data security

Webinar: How Dunkin' Brands turns Big Data into a Big Advantage

Amazon building $1.1 billion data center in central Ohio

U.S. Navy Hacker Sentenced to 2 years - helped infiltrate dozens of organizations

e-commerce

Sponsored by The Zellman Group
App reliability on Halloween could influence Cyber Monday sales: rep
ort
A bad experience with a retailer's mobile application while shopping for Halloween would negatively impact the likelihood of returning on Cyber Monday for 71 percent of Americans, according to a new report from Soasta. Web performance has been an issues on retailers' radars for a while but, as shoppers get more comfortable shopping via mobile applications, it is becoming imperative for retailers to insure a good user experience here as well. Key findings in the Halloween Retail Readiness Index include that 80 percent of parents of children under 18 say app reliability is important as well as 87 percent of those between the ages of 18 and 34.
mobilecommercedaily.com
Apple Pay's Biometrics Open a New Security Era for M-Payments
On the back of the new iPhone 6 and the smartwatch, Apple made a splash last month with its Apple Pay announcement. The feature turns an iPhone into a digital wallet, which can store credit and debit cards, and enable the use of near-field communications (NFC) for payment. Instead of swiping a card, users can pay by waving or tapping the phone using a sensor—for a transaction that takes about 10 seconds, the company said. As a security measure, checking out requires users to touch their finger to the iPhone's fingerprint sensor to approve the transaction; the card stored on the phone will then be charged automatically. It's the biometric aspect that really makes the proposition work, according to security researchers. Google Wallet for example has been around for a while, but lacks a hardware integration strategy that makes the service more personal, and therefore trustworthy. This could become a commonplace approach to payments, and soon, especially considering that Apple won't be alone in the fingerprint sensor arena for long. Samsung announced back in April that it will use the S3 Authentication Suite from Nok Nok Labs to make the Galaxy S5 smartphone Fast IDentification Online (FIDO)-enabled.
techzone360.com
Global security breaches up 48 percent for 2014
North American fraud detection systems to register growth by 2018
"Fraud is not a person - it is a dynamic grouping of statistics that deviate from the norm."
Stuart B. Levine, CFI, CFCI
CEO, The Zellman Group & Zellman Fraudnet


ORC News
Sponsored by Security Resources
NJ Police Officer, Bloods, Crips Named in 219-Count Gang Indictment Accused members of the Bloods and Crips street gangs, a police officer and two pawn shop owners were among the 44 people indicted Tuesday on a bevy of charges including racketeering conspiracy, attempted murder and drug and weapons crimes after a 14-month investigation into gang activity in New Jersey, authorities say. A Monmouth County grand jury handed down the 219-count indictment after several law enforcement agencies looked into gang activity along two dead-end streets in Asbury Park in an effort they dubbed "Operation Dead End," prosecutors say. Several of those charged in the indictment had been arrested during a large sweep earlier this year. Prosecutors say that detectives discovered gang members operating out of those two areas worked together to commit crimes ranging from armed robberies and burglaries and drug distribution to coordinating shootings of rival gang members. nbcnewyork.com
Thieves take 20 iPads worth $8,500 from Walmart case in Shelbyville, Tenn. Loss prevention personnel said video shows a man and woman grabbing a laundry basket and bag from display shelves, using their own pry bar to force a case near a cash register and taking the iPads, according to officer Letisia Butler. Similar incidents have occurred at other area Walmarts, Detective Sam Jacobs said. t-g.com

Flagstaff, AZ Jewelry heist, multi-state robbery ring linked After months of investigation, the Flagstaff Police Department has identified three suspects wanted in connection with a string of heists, including the June armed robbery of a local jewelry store. According to information from FPD, two men from the Phoenix area are suspected of attempting to rob Jim Anderson Jewelers on June 24. A woman from the Phoenix area has also been implicated in the crime and may have been the getaway driver. FPD has been working with other agencies on an FBI Safe Streets Task Force since this summer to investigate the robberies. The three suspects in the Flagstaff case are now being investigated in connection with a number of other crimes in multiple jurisdictions in Arizona and California. azdailysun.com
Des Moines, IA Police want your help in catching habitual credit card thieves Police in Clive and Prairie City are looking for two individuals who are apparently prolific identity thieves...but they are doing it the old fashioned way. All these warnings about different ways criminals can assume your identity - but in these cases - it's simple credit card theft...taken from people leaving them where they shouldn't, and used at retailers making the crime easy to commit. This is the pair investigators are looking for - circulating these screen shots taken from security video at a metro Target... One of several stores this man and woman have stolen thousands of dollars of electronics from... with stolen credit cards. kcci.com
Nebraska man accused of stealing $580,000 in gasoline A western Nebraska man has been accused of stealing more than $580,000 worth of gas from his former employer. Ron Walker of Mitchell was arrested Monday morning, he faces a felony charge of theft. Walker is a former employee for Western Cooperative Company, also known as Westco. He is accused of selling stolen gasoline under fictitious contracts to customers. Records indicate more than $580,000 was deposited into his personal checking and savings accounts between January 2012 and October. Walker is accused of giving customers receipts from Westco. CEO David Briggs said a customer's inquiry into a fake account helped uncover the thefts. omaha.com

Couple attempts to steal sports-themed merchandise from King of Prussia Mall On Oct. 16 at 9:30 p.m. a male and female in Macy's at the King of Prussia Mall selected various items of Eagles and Flyers gear and attempted to pay using a counterfeit $100 bill. After that purchase was declined, the couple attempted to pay for the items using a credit card, which was also declined. timesherald.com

Employee stole $30,000 in merchandise from local CT hardware store
Do you have an ORC case to share?
Share your ORC news and help the industry grow


Retail Crime News

Sponsored by NuTech National
Convenience Store Crime- Daytona Beach Food Mart co-owner gets 1 yr. prison for food stamp fraud Federal, state and local law enforcement had raided the store four times with the last raid coming in June, among the complaints was that father and son were illegally using electronic benefits cards. They would buy the cards for half their value from recipients and then use them to stock up their store's shelves. Father and son would also sell prohibited items, including alcohol, tobacco and prepared food, to people using the cards. The father has not been arrested yet but police are looking for him. news-journalonline.com

Felony Lane Gang member jailed in Vermont yesterday - Multi-State Identity Theft Ring A Maryland woman, believed to be part of a national fraud group, was jailed Monday on charges of identity theft and passing a forged check, Essex Police said Monday. Chasity Walton, 37, is believed to be part of a large organization known as the "Felony Lane Gang," Essex Police said. The criminal operation uses identification and financial documents stolen from vehicles to fraudulently cash checks at various banks, police said. Members primarily use the far lane of the drive-through tellers, police said. The organization "is far reaching and has ties to Florida, Massachusetts, Vermont and Indiana," Lt. Ken Beaulieu said. burlingtonfreepress.com

Dollar General Arson suspect in Pittsburgh Arrested; $2 Million in damages Police have arrested a man accused of purposely setting a fire at the Dollar General in Rostraver Friday night. Jonathan Szabo confessed to setting the fire with a lighter that he took from the store. According to police, the video showed Szabo walking into the store with another person a few minutes before he grabbed a lighter and set something on fire. Police said the other person had nothing to do with the fire. Several people were inside the store at the time, but they were all able to safely escape. Authorities said the fire caused an estimated $2 million in damage to four businesses. wpxi.com

1 dead in Hialeah, FL Mall Police-involved shooting One person was shot and killed in a police involved-shooting at in the parking lot of a Hialeah mall, Monday. According to Hialeah Police spokesperson Carl Zogby, one armed civilian was shot after officers responded to a call. "We responded to a 911 call of a suspicious person out here in the parking lot," said Zogby. "We found the vehicle and the man, and shortly after our encounter with this man, he was shot and killed on the scene." The shooting occurred just before 1 p.m. at West 49th Street and 17th Court. The heavily armed man was standing outside his light green Chevy Camaro during his fatal confrontation with police. wsvn.com
Trio indicted in theft of 26 handguns from Battle Creek hardware store The six-page indictment, which was handed down Oct. 16, 2014 and under seal until Friday, Oct. 24, 2014, charges Matthew Cameron Day Bolden, James Maurice Lucas and William Henry Watson with one count each of stealing firearms from a federally licensed dealer. mlive.com

CVS and Walgreen Armed Robbery suspects arrested in Florida A crime spree trio is behind bars having confessed to half-dozen hold-up. Detectives say the men barged into CVS stores, Walgreens and a local restaurant across three counties armed with semi-automatic handguns. wesh.com
Nearly $5,000 Restitution ordered for employee theft from Cellular One store A woman was ordered to repay nearly $4,900 to a Charleston cellphone business after she admitted stealing from the establishment while she worked there. Kyra L. Totten, 24, for whom court records list a rural Greenup address, pleaded guilty to a misdemeanor charge of attempted theft. The restitution ordered covered the theft of money and equipment from the Charleston Cellular One store discovered in October of last year. The charge was originally a felony because the value of the items listed in the charge -- two cellphones and a tablet computer -- was more than $500. With the agreement reached in Totten's case, the charge was reduced to a misdemeanor and she agreed to restitution to cover about $3,800 in cash she admitted taking from the business as well as the stolen equipment. jg-tc.com

Las Vegas Police search for Mr. Telephone Man robber Metro Police are looking for a man who has robbed several phone stores, which is why they are calling him Mister Telephone Man. He is suspected of holding up cell phone stores and robbing employees at gunpoint. Metro says he has hit at least 11 wireless stores. Police say the accused robber struck three different locations on Friday alone. Employees at all three cell phone stores are scared he will strike again. Police say just after 5:30 p.m. on Friday the robber known as Mister Telephone Man hit a Cricket Store. At least two more cell phone stores would be hit with in the hour. 8newsnow.com

$90K worth of Cows at auction stolen
With cows at auction worth about twice what they were five years ago, police said thieves are looking to take advantage of beef prices at an all-time high. Billy Wallace, a partner at Pulaski Stockyard, makes a good living buying and selling cows. But at a recent auction, Wallace said something wasn't right. "They didn't look like they were cattle people," Wallace said. "They came in, they were young. The one boy that did the bidding just kind of held his hand up." Two men sitting in the stands quickly bought three cows. They then took off and sold those cows in Kentucky a few days later. Police said they used a fake check in the purchase, and their account doesn't exist. Giles County Sheriff Kyle Helton said this appeared to be an isolated incident at first. But they have not uncovered what he called a large cow theft ring. wsmv.com

Buck Crashes Into Furniture Store in Iowa, Buys Nothing A deer crashes into an Iowa furniture store and makes its way around several sections before cleverly letting itself out. nbcnews.com
Kay Outlet in the Jersey Gardens Mall, Elizabeth, NJ hit with a Grab and Run of 2 Rolex watches, total value over $18,000

Three men busted for smuggling 7.2M cigarettes - also found the 16 pallets of beer & wine stolen last week in UK

Brooklyn man found with 16 fake credit cards, skimmer in Albany traffic stop - 2nd case in one week

Robberies and Burglaries
● Aldi - Rocky Hill, CT - Armed Robbery
● CVS - Hampton, VA - Armed Robbery
● CVS - Worcester, MA - Armed Robbery
● Dollar General - Crockett Co, TN - Armed Robbery - sentenced to 90 years
● Dollar General - Dayton, OH - Armed Robbery
● Dollar General - Mansfield, OH - Robbery
● Dollar General - Foley, AL - Armed Robbery
● Dollar General - Maplesville, AL - Armed Robbery
● Express Mobile - Bridgeport, CT - Burglary
● Hy-Vee - Plattsmouth, NE - Robbery/ Theft
● Pantry Quik - Hazleton, PA - Armed Robbery
● Pride - W. Springfield, MA - Armed Robbery
● Shell - Indianapolis, IN - Armed Robbery
● Shop & Save - Morganton, NC - Armed Robbery - suspect ID'ed
● Sunrise Mini Mart - Austin, TX - Shooting - 1 killed, others injured
● Sunrise Liquor - Sunrise, FL - Armed Robbery - Owner beaten
● 2nd St. Market - Macon, GA - Armed Robbery

Vendor Spotlight




Comprehensive video management portfolio to help retailers prevent loss, protect assets and improve business performance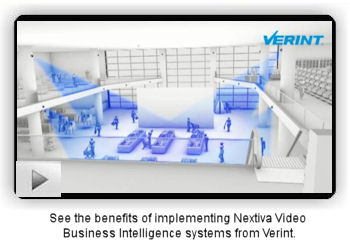 Solutions to Enhance the Retail Experience

The retail industry faces tough challenges ranging from a highly competitive, commoditized market to organized crime and shrinkage. Verint's powerful Nextiva video management portfolio provides retailers with an increased level of visibility and associated metrics in a store and across the retail chain. The robust suite of Nextiva video applications includes the following: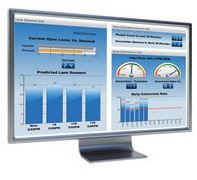 The Nextiva advanced video portfolio goes beyond loss prevention. We understand that security solutions and business intelligence must serve a variety of purposes: from increasing sales and securing assets to improving workforce productivity and customer satisfaction. See why 4 of the top 10 U.S.-based retailers leverage Verint's proven solutions.

Learn more here!

Featured Job Listings
Sponsored by Cam Connections
Feature Your Job Here For 30 Days -
70% Aren't On the Boards
Sr. Director, Field LP
Ross Stores
Dublin, CA
Ross Stores
Director of LP
Restoration Hardware
Corte Madera
Restoration Hardware
National Account Executive
Checkview
Northeast Region
Checkview
National Account Executive
Checkview
United States
Checkview
ORC Investigations Mgr
The Home Depot
Atlanta, GA
The Home Depot
Director, Pharmacy LP
Rite Aid
Camp Hill, PA
Rite Aid
Corporate Investigator
Confidential
San Francisco Bay, CA
Confidential
National Account Manager
Vector Security, Inc
TBD
Vector Security, Inc
LP Agent
JONS Markets
Los Angeles, CA
JONS Markets
LP Investigator
Lamps Plus
Chatsworth, CA
Lamps Plus
National Account Mgr
Confidential
Northeast
Downing & Downing

Limited Time Only - Post Your Multi-Unit LP jobs for FREE - Learn More Here

Daily Job Alerts


Sponsored by Cam Connections
Appearing One Day Only
View our Internet Jobs Archives here
Director of LP
Fred Meyer Jewelers
Portland, OR
Kroger
Dept Mgr LP & Safety
Lowe's
Cotati, CA
Lowe's
Mgr Safety & AP DC
Lowe's
Plainfield, CT
Lowe's
Dept Mgr LP & Safety
Lowe's
Land O' Lakes, FL
Lowe's
Dept Mgr LP & Safety
Lowe's
Antioch, CA
Lowe's
Dept Mgr LP & Safety
Lowe's
Oaks, PA
Lowe's
AP Manager in Training
Walmart
Odessa, TX
Wal-Mart
AP Manager in Training
Walmart
Carrollton, TX
Wal-Mart
AP Manager in Training
Walmart
Princeton, KY
Wal-Mart
AP Manager in Training
Walmart
Tallahassee, FL
Wal-Mart
AP Manager
Sam's Club
Monroeville, PA
Wal-Mart
AP Team Leader
Target
Pittsburgh, PA
Target
AP Team Leader
Target
Barboursville, WV
Target
ETL Assets Protection
Target
Sacramento, CA
Target
District LP Manager
Gordmans
Fenton, MO
Gordmans
Regional LP Manager
Nebraska Book Co.
Lincoln, NE
Nebraska Book Co.
Regional LP Manager
Bath & Body Works
San Francisco, CA
L Brands
AP Specialist
Family Dollar
San Bernardino, CA
Family Dollar
AP Specialist
Family Dollar
Fresno, CA
Family Dollar
Market AP Specialist
REI
San Francisco, CA
REI
District LP Manager
Sears
Memphis, TN
Sears Holdings Corp


Home of the Industry's Original
On the Move

Lou Francavilla was named Regional Asset Protection Manager for Regis Corporation.
Post Your New Job or Promotion!
See all the Industry Movement


Your Career
Sponsor this section of the Daily
For a More Productive Office, Appeal to the 5 Senses Simple things in a workplace, such as harsh lighting or a temperamental air conditioner or heating system, can throw everything off balance. Since everyone has their own style in getting work done, how can you build a workspace that keeps everyone on task? Here are some tips to help. Use the sun

7 Unwritten Rules of Productive Office Environments Building an environment that is suitable to all work types, that encourages productive work and is engaging can be a difficult task. Everyone has different strengths and weaknesses but there are some policies you can put in place to make sure your workspace is allowing your team to perform their best. Take a break

Team Not Talking? Here are 4 Ways to Boost Communication If you're not communicating with your team, and if your team isn't talking to each other, how will anything get done? It's crucial to make sure everyone is in the loop and on the same page in order to run a successful organization. Here are four ways to boost team communication. Don't use email

5 Ways to Get Your Best Employees Back on Track From time to time everyone slacks off a little bit, even your top employees. They lose focus or just need a break, but after they recharge their brains it's the leader's duty to get these high performers back on track and their head in the game. Here are some ways to give a boost to those who may be starting to lag. Clarify their role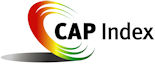 Tip of the Day
Sponsored by Vector Security
Social media can be a fantastic platform for every company and executive, but it can also be a nightmare. Mixing personal with professional oftentimes sends the wrong messages and can absolutely destroy the image a professional needs to maintain in the public arena. Maintaining boundaries and separating the two can oftentimes be difficult to accomplish as corporate America searches for every piece of information they can find on executives and companies. And regardless of what anyone says, your professional image should always take precedence over your personal image in the social media world.

Just a Thought,
Gus Downing






Upcoming Events

Northeast Regional Conference on LP
October 28, 2014
Monroe Twp, NJ
---
Recruiting?
Get your job e-mailed to everyone... everyday
Post on our Featured Jobs Board!
Reach your target audience in 2014 every day!
Request our 2014 Media Kit
update account / change e-mail
unsubscribe FEEDBACK
www.downing-downing.com

Advertise With The D&D Daily




36615 Vine Street, Suite 103
Willoughby, OH 44094
440.942.0671
copyright 2009-2019
all rights reserved globally