The D&D Daily Mobile Edition
October 29,

2014



The LP Industry's #1 News Source - Informing, Educating and Instilling a sense of community


News Brief
Sponsored by WG Security Products, Inc.

Two Philadelphia men charged - $5.8M Reloadable Green Dot Extortion Scam - Retail Store Bomb Threats -
Plaguing Retailers for Months
Special agents of the FBI and U.S. Immigration and Customs Enforcement, Homeland Security Investigations (HSI) arrested Alpeshkumar Patel, 30, and Vijaykumar Patel, 39, of Philadelphia. From September 2013 through March 2014, Alpeshkumar Patel and Vijaykumar Patel were part of a conspiracy to steal money using reloadable debit cards. First, the conspirators would purchase reloadable Green Dot Cards, and register them in names other than their own. The conspirators – some of whom were located in India – contacted victims by phone and used threats or deceit to induce them to put money on MoneyPak cards, which are used along with assigned PIN codes to add funds to Green Dot Cards. The conspirators then used the reloadable cards to purchase money orders that were deposited into bank accounts. All of the steps were taken quickly so law enforcement and victims could not identify the conspirators or prevent or reverse the fraudulent transfers. As one example, a retail store located in New Jersey received a telephone call from an unknown caller on Sept. 10, 2013. The caller said there was a bomb in the store and the store manager had five minutes to comply with the caller's demands or the bomb would detonate. The caller then demanded the manager load 10 $500 MoneyPak cards and provide the caller with the associated PIN codes. The manager had provided the code for one card before law enforcement arrived at the store, instructed the manager to hang up the phone, and evacuated the building. The $500 associated with that code was transferred to an existing prepaid reloadable Green Dot Card. Surveillance video showed Alpeshkumar Patel in the Philadelphia CVS where the Green Dot Card was bought. That card was then used by Vijaykumar Patel, who was caught on video purchasing two money orders in a Philadelphia Wal Mart. The money orders, in turn, were used to deposit funds into a bank account. Phone numbers and IP addresses associated with the Sept. 10, 2013, call and other calls tied to the conspiracy were tied to approximately 2,500 Green Dot Cards that were funded in excess of $5.8 million. The charge of conspiracy to wire fraud carries a maximum potential penalty of 20 years in prison and a fine of the greater of $250,000, or twice the gross profits to the defendants or twice the gross loss suffered to the victims of the offense. justice.gov
Publix to pay $6.8M to settle class action lawsuit alleging it violated Fair Credit Reporting Act in Background Checks Publix Super Markets Inc. has agreed to settle a class action lawsuit that alleges it violated the Fair Credit Reporting Act (FCRA) by failing to provide legally required disclosures prior to obtaining background reports. If you applied for a job at Publix, you could be entitled to compensation from the FCRA class action settlement. The plaintiffs allege Publix violated FCRA by procuring background checks on employees and job applicants without providing a "stand alone" disclosure informing them that a background check would be procured for employment purposes. "Defendant's practices violate a fundamental protection afforded to employees under the FCRA, are contrary to the unambiguous language of the statute and are counter to longstanding judicial and regulatory guidance," the Publix class action lawsuit alleged. Publix denies the allegations but agreed to pay $6.8 million to settle the FCRA class action lawsuit. The Publix class action settlement was preliminarily approved on July 28, 2014. In addition to providing compensation to eligible Class Members, Publix has also agreed to revise its FCRA disclosure and authorization notice to ensure it complies with the law. topclassactions.com

Kroger Under More Pressure to Ban Open Carry of Firearms in Stores - moms picketing annual investor meeting Sixty-four percent of shoppers in states allowing gun owners to brandish their weapons in public want supermarket giant Kroger to prohibit open carry in its stores, according to the poll, commissioned by Moms Demand Action for Gun Sense In America, the increasingly powerful gun-control group backed by billionaire Michael Bloomberg. On Wednesday, the moms plan to picket outside Kroger's annual investor relations meeting in Cincinnati armed with a 300,000-signature petition and the poll, which was released Tuesday by the Benenson Strategy Group. huffingtonpost.com

Apple Pay competitor CurrentC says customer email addresses were hacked One of Apple's competitors in the mobile payment space sent out an email Wednesday telling users it has been breached, CNBC confirmed. CurrentC, which is a mobile payment system backed the Mercantile Exchange (MCX), sent out an email to its pilot users stating that an unauthorized third party had obtained email addresses of some of its users, the MCX confirmed to CNBC in an email statement. Yes. Within the last 36 hours, we learned that unauthorized third parties obtained the e-mail addresses of some of our CurrentC pilot program participants and individuals who had expressed interest in the app. Many of these email addresses are dummy accounts used for testing purposes only. The CurrentC app itself was not affected. cnbc.com

IBM launches i2 Enterprise Insight Analysis - criminal investigation software IBM has released new high-speed analysis and criminal investigation software that is designed to uncover hidden criminal threats buried inside massive volumes of disparate corporate data. IBM i2 Enterprise Insight Analysis (EIA) can find non-obvious relationships within hundreds of terabytes of data and trillions of objects in just seconds. By fusing together these multiple data sources, organizations can gain complete visibility into threats across the enterprise, giving companies the ability to transform how they protect themselves from increasingly sophisticated attacks. Operating at high speeds and massive scale, i2 Enterprise Insight Analysis accelerates the data-to-decision process by uncovering new insights into criminal threats against the enterprise that intelligence and security analysts might otherwise not have realized for days, weeks or months later. chainstoreage.com

Shoppers adjust behavior due to breaches - More Cash Being Used As the holiday season approaches, shoppers are apprehensive about the rise in credit card breaches at major retailers and adjusting their shopping behavior accordingly. Age groups revealed a trend in how consumers are dealing with those concerns: 61% of 18- to 24-year-olds versus 49% of those 65 and older said that they would continue to shop in stores that have had security breaches but that they would use cash instead. • 58% of men compared to 47% of women would continue shopping in stores with data breaches but would use cash instead. chainstoreage.com

UK's biggest retailer - Tesco facing criminal fraud inquiry for over stating earnings for years The Serious Fraud Office (SFO) is reportedly poised to launch a formal criminal probe into Tesco following the supermarket's discovery of a £263 million hole in its profit expectations. It comes after an investigation by accountants Deloitte and law firm Freshfields found the error was worse than first thought and that the supermarket had been overstating its earnings for years. Eight executives have left the company, the chairman is stepping down and even Warren Buffet got nailed on this investment. Saying it was a huge mistake on his part last week. dailymail.co.uk

Deloitte's 29th annual holiday survey, total holiday spending to increase 13% to $1,299 per household The Internet and discount/value stores once again rank as the top shopping venues, with the Internet number one 1 for the second straight year. Nearly half (45%) plan to shop online, followed closely by 44% at discount/value stores. In-store purchases are expected to account for 52% of the holiday budget. chainstoreage.com

Kroger keeps growing - Investing Up to $3B Annually in Future With its fiscal second quarter reported in September, The Kroger Company celebrated its 43rd quarter in a row of positive identical-supermarket sales growth, notching 4.8% growth in the metric, excluding fuel. Based on the continued growth of sales at existing stores, who can blame management for wanting to invest in new stores? And that's exactly what it's doing. fool.com

Russian hackers breach White House - Cyberattack on unclassified network of Executive Office - No damage done Hackers thought to be working for the Russian government breached the unclassified White House computer networks in recent weeks, sources said, resulting in temporary disruptions to some services while cybersecurity teams worked to contain the intrusion. White House officials, speaking on the condition of anonymity to discuss an ongoing investigation, said that the intruders did not damage any of the systems and that, to date, there is no evidence the classified network was hacked. In the course of assessing recent threats, "activity of concern" was found on the unclassified Executive Office of the President network. "We took immediate measures to evaluate and mitigate the activity." The intrusion, however, led to temporary outages and loss of connectivity for users while cybersecurity teams moved to counter the attack. The hackers are thought to be working for the Russian government, and the U.S. was alerted about the breach by an ally, the Washington Post said, citing unnamed sources. washingtonpost.com csoonline.com

California reports huge jump in data breaches - Retailers playing major role - 18.5M records compromised in '13 with '14 totals to be even higher The number of personal records compromised by data breaches in California surged to 18.5 million in 2013, up more than six times from the year before, according to a report published on Tuesday by the state's Attorney General. There were 167 breaches reported during the year, up 28 percent from 2012. The massive increase in the number of compromised records came as a result of two major breaches -- the loss of credit card data at Target in December 2013 and the cyber attack on LivingSocial in April 2013. As for what was lost, Social Security number breaches occurred in just under half of all cases followed by payment card details in 38 percent and medical information in 19 percent. csoonline.com

VERC Enterprises, gas station and c-store retailer, awarded for excellence in loss prevention, safety Gas station and convenience store retailer VERC Enterprises has been selected to receive the 2014 Excellence in Risk Management Award from Energi Insurance Services Inc. for its commitment to loss prevention and safety. This marks the second consecutive year VERC Enterprises has received the honor. Duxbury, Mass.-based VERC Enterprises is a leading regional convenience store and Mobil/Gulf gasoline operator with locations throughout eastern Massachusetts and New Hampshire. cspnet.com

NYPD policing strategy based on preventing major crime by aggressively pursuing minor offenses works - The Broken Window approach

7-Eleven refuses Apple Pay along with a host of others

Quarterly Same Store Sales Results
Ralph Lauren Q2 up 1% with net revenue up 4% - Led by Retail Segment Growth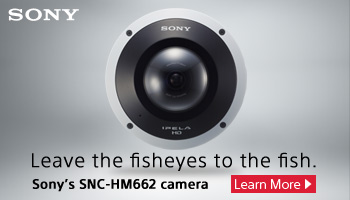 All the news - One place - One Source - One Time
The D&D Daily respects your time
& doesn't filter retail's reality
Report Your News!
(content subject to approval)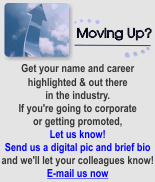 Loss Prevention News Network

"Emerging Loss Prevention Issues: Training is Key"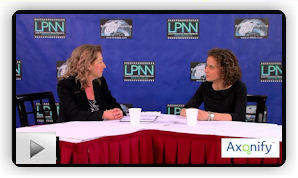 Carol Leaman, CEO of Axonify, sits down with Lisa LaBruno, Senior Vice President of Retail Operations for the Retail Industry Leaders Association, to discuss the major challenges retail Loss Prevention programs face and how effective training can help mitigate those risks. Lisa describes the four areas of training associated with LP apprehensions, including the specific components of a successful training program.

Filmed at the D&D Daily's 2014 "Live in NYC" Broadcast Event.





Joan Manson

Sponsored By:


Bass Security





Sponsored By:



Keith White & Michael Nelson

Sponsored By:


Dan Faketty and Professor Bob Hanson

Sponsored By:


The NRF's LP Legislative Committee, a National Update





Jeff Fulmer & Jon Gold


Sponsored By:


Preparing - Training - Responding to the Active Shooter





Rich Mellor


Sponsored By:

Cyber Security's Increasing Impact on Retail & the Role of Loss Prevention

Tom Litchford
Sponsored By:

Stan Welch, VP of LP, JCPenney



Sponsored By:



In case you missed it ...
Click here to view all the episodes from
"Live in Ft. Lauderdale at the NRF LP Show."

Solution Providers, have a video or commercial you want to publish? Contact us.



eBay News

Former UIHC employee sentenced to 3 years probation for fraud, after Law Enforcement and eBay investigation
A former information technology consultant for the University of Iowa Hospitals and Clinics was sentenced this week to three years of probation after admitting to buying hundreds of items with university money and reselling them on eBay. Jennifer Robyn Whitmore-Meier, 37, of Avon, Colo., was sentenced Thursday in U.S. District Court after pleading guilty to three counts of mail fraud, according to U.S. Attorney Nicholas A. Klinefeldt. Whitmore-Meier also was ordered to pay $300 to the Crime Victim Fund and restitution. She worked for the UIHC from 2002 to 2011 and bought at least 567 items with university money without permission between Feb. 8, 2003, and Nov. 2, 2011, according to court documents. Whitmore-Meier then sold the items on eBay for gross proceeds of $122,374.87.

Read more here

For further information on PROACT, email inquiries to PROACT@eBay.com.
eBay Direct - Click Here
(notify - info - questions)

Op/Ed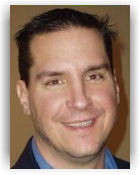 Please Vote Next Week - California we need your help!
By Joseph LaRocca
Vice President and Senior Advisor, Loss Prevention
RetaiLPartners
In just a week we head to the polls and regardless of your political persuasion, your vote is always important!

I'm disgusted about something political happening in California and want to make sure everyone is aware of a VERY BAD piece of legislation called Prop 47.

We need to get the word out to VOTE NO on Proposition 47.

Prop 47 is essentially decriminalizing conduct that causes great economic costs to retailers and the community. This proposal ignores the fact that there are criminals whose very business is to steal. This law does nothing to discourage that conduct, and in fact, encourages it, by keeping the amount of any theft under $950, and providing no felony consequence for possession of controlled substances, absent a very narrow particular prior criminal history.

This measure is NOT SUPPORTED by most law enforcement. Here are some of the facts right from the California Chief's of Police (http://www.californiapolicechiefs.org/proposition-47):

Proposition 47 is a dangerous and radical package of ill-conceived policies wrapped in a poorly drafted initiative which will endanger Californians. The proponents of this dangerous initiative have already admitted that Proposition 47 will make ten thousand felons eligible for early release. According to independents analysis, the vast majority of those ten thousand felons have violent criminal histories.

Here is what Prop 47's backers aren't telling you:

● Prop 47 will require the release of thousands of dangerous inmates. Felons with prior convictions for armed robbery, kidnapping, carjacking, child abuse, residential burglary, arson, assault with a deadly weapon, and many other serious crimes will be eligible for early release under Prop 47. These early releases will be virtually mandated by Proposition 47. While Prop 47's backers say judges will be able to keep dangerous offenders from being released early, this is simply not true. Prop 47 prevents judges from blocking the early release of prisoners except in very rare cases. For example, even if the judge finds that the inmate poses a risk of committing crimes like kidnapping, robbery, assault, spousal abuse, torture of small animals, carjacking or felonies committed on behalf of a criminal street gang, Proposition 47 requires their release.
● Prop 47 would eliminate automatic felony prosecution for stealing a gun. Under current law, stealing a gun is a felony, period. Prop 47 would redefine grand theft in such a way that theft of a firearm could only be considered a felony if the value of the gun is greater than $950. Almost all handguns (which are the most stolen kind of firearm) retail for well below $950. People don't steal guns just so they can add to their gun collection. They steal guns to commit another crime. People stealing guns are protected under Proposition 47.
● Prop 47 undermines laws against sex-crimes. Proposition 47 will reduce the penalty for possession of drugs used to facilitate date-rape to a simple misdemeanor. No matter how many times the suspected sexual predator has been charged with possession of date-rape drugs, it will only be a misdemeanor, and the judge will be forced to sentence them as if it were their very first time in court.
● Prop 47 will burden our criminal justice system. This measure will overcrowd jails with dangerous felons who should be in state prison and jam California's courts with hearings to provide "Get Out of Prison Free" cards.

California has plenty of laws and programs that allow judges and prosecutors to keep first-time, low-level offenders out of jail if it is appropriate. Prop 47 would strip judges and prosecutors of that discretion. When a career criminal steals a firearm, or a suspected sexual predator possesses date rape drugs, or a carjacker steals yet another vehicle, there needs to be an option besides a misdemeanor slap on the wrist.

For more information visit: http://californiansagainst47.com/endorsements/
e-commerce

Sponsored by The Zellman Group
Amazon to build first warehouse in Illinois - 1,000 full-time jobs with an LP Team
Amazon operates more than 100 warehouses around the world and maintains nearly 50 million square feet of fulfillment space in North America.
internetretailer.com
Mobile focus advised ahead of Christmas retail rush
Only six of the top 100 UK online retailers do not run a mobile website, but all retail organisations should be making a concerted effort to offer the right experience on mobile devices – according to a new report released this week. The study argued that a transactional mobile site is one of four fundamental services retailers must offer in order to increase sales and tap into the growing number of online shoppers in the UK. Creating a site designed specifically for mobile can improve the shopping experience, but the research highlighted that Zara, Next and Pets at Home are among the businesses still yet to offer one.
essentialretail.com
Shoppers Say One Thing And Do Another Post Data Breaches
Just under half of U.S. consumers with payment cards say they would avoid shopping this holiday season at retailers who suffered data breaches in the past year, Chain Store Age reported. But there's a big problem with that statistic: Historically, even huge data breaches have rarely made much of a dent in retailers' traffic and sales. According to results from the random survey of 865 adults for CreditCards.com, 16 percent said they would "definitely not" shop at breached retailers' stores, and 29 percent said they would "probably not," while 41 percent said they "probably would" and 11 percent reported they "definitely would." Cardholders with incomes above $75,000 were the least likely to just say no to breached merchants, while those over 65 were most likely to say they would stay away from breach victims.
pymnts.com
RBC: Mobile Must Not Repeat Contactless Cards' Mistakes
Consumer Awareness Not Driving Apple Passbook, Digital Wallet Use
Banks Need Their Own Mobile Wallets to Keep Up with Apple
Crocs grows worldwide web sales 9.3% in Q3
"Fraud is not a person - it is a dynamic grouping of statistics that deviate from the norm."
Stuart B. Levine, CFI, CFCI
CEO, The Zellman Group & Zellman Fraudnet


ORC News
Sponsored by Security Resources
ORC Trio arrested in $19,000 credit card fraud ring hitting Walmart store in Forney, TX According to Forney Police Department Captain Jason Ray, the planning for the crime began on Facebook and was later perpetrated at Walmart in Forney, Texas. Two of the suspects made contact with the third suspect, a Walmart employee, over Facebook in an effort to defraud prepaid credit cards sold at the retailer. Arrested were 22-year-old Ambra Anderson, 20-year-old Shaterica Harvey, and 18-year-old Chrishalon York. Each were charged with one count of credit card or debit card abuse and one count of engaging in organized criminal activity. inforney.com
Waynesboro Dollar General credit card fraudster linked to larger operation New charges are being brought against a New York City man arrested in Waynesboro last month, as he's been linked to a larger operation. Police arrested 24-year-old James Joseph of Brooklyn, NY on Sept. 21, after he allegedly used fake credit cards at several area Dollar General stores. "[Large criminal organizations] send these low level guys into rural areas and think the local police aren't going to dig too deep," he said. Working with a special agent with the United States Secret Service, it was determined that several of the credit cards confiscated on Joseph at his arrest had been fabricated with credit card numbers from financial institutions that are outside Virginia. It is believed that the numbers were hacked from the financial institutions. The fraudulent credit cards are then used to buy gift cards and prepaid phone cards that are in turn sold "on the street." dailyprogress.com

Sunrise, FL Police Traffic Stop Turns Into Counterfeit Credit Cards Arrest A traffic stop in Sunrise ended with a man behind bars for possession and counterfeit credit cards. Danny Rowe, 21, is facing 40 charges including traffic in counterfeit credit cards, unlawful possession of personal id, and possession of Cannabis. According to his arrest report, an officer stopped Rowe on Monday after he saw him cutting through traffic without signaling, among other traffic violations.. The detective stated on the report, when he stopped him, he smelled a faint scent of Cannabis. Police said Rowe later admitted to having some in his pocket but that he had forgotten about it. The detective said when he searched Rowe's car, he also found three pre-paid credit cards which is when they took him to the police department. The detective also searched his phone and said he found "148 credit cards and account numbers" in Rowe's email. The report states the detective then confronted Rowe about it who admitted to using the credit card numbers to get various electronic goods and gift cards. Detectives later went to Rowe's home with him and searched it. According to the report, they found "100's of additional Visa and Mastercard debit and gift cards, along with an embossing machine and magstripe programmer." cbslocal.com

Pair charged in 4-state ID theft ring
Two men are accused of taking part in an identity theft scam that spanned Northwest Indiana and four other states. According to two probable cause affidavits, Dejuan Raine and Darius Raine, along with people, would pay a small fee to get these prepaid cards and would then load them up with money using fraudulently obtained credit card information. They bought the cards in Illinois, Ohio, Virginia and throughout Indiana. They would then use the cards to buy products or make ATM withdrawals, usually from East Chicago. The affidavits say that the men took about $3,637 from the scheme. suntimes.com

Houston man gets almost 9 years for possessing counterfeit credit cards A Houston man has been ordered to federal prison following his conviction related to the possession of dozens of counterfeit and unauthorized access devices. U.S. District Judge Vanessa Gilmore found Sadar Dakar Cade, 39, showed a pattern of defrauding individuals to benefit himself over the last 15 years and ordered him to prison for 105 months. khou.com

Michigan State students cautioned after several cases of credit card fraud With multiple cases of credit card fraud currently under investigation by MSU police, the department and financial institutions said students need to be aware of what to do when credit or debit cards go missing, or if fraudulent charges are made to their accounts. statenews.com

Burglars Steal 46 Bikes From Uptown Oakland, CA Shop Local business owners and Oakland police are seeking the public's help in locating stolen merchandise and wanted suspects after a bicycle store burglary that took place Saturday. Bay Area Bikes in Uptown Oakland was broken into early Saturday morning, resulting in the theft of 46 bicycles. Taken from the store were 15 Brompton folding bikes, 20 Tern folding bikes, three Dahon folding bikes, two electric Stromer bikes without battery chargers, and one Xtrangle cargo bike. cbslocal.com

Felon charged with shoplifting $223 worth of deodorants from CVS in Bayonne, N.J.
Do you have an ORC case to share?
Share your ORC news and help the industry grow


Retail Crime News

Sponsored by NuTech National
28 People Charged In ID Theft ring with Bank employees involved in Minnesota - stretching multiple states A bank supervisor, three check counterfeiters, and even a door-to-door meat seller are accused of stealing or planning to steal millions of dollars. U.S. Attorney Andrew Luger said Tuesday the scheme was the largest and most sophisticated in Minnesota. He said it was highly organized, with the counterfeiters at the top, a dozen recruiters, and seven runners who cashed the phony checks. Members of the group targeted thousands of victims over several years, Luger said. He estimated the fraud at more than $2 million. The two bank employees were recruited by the organization to assist the organization. Two sisters, one a TCF Bank branch supervisor in Crystal and the other a Central Bank teller, stole account and other personal information from customers and gave it to the group, according to Luger. The door-to-door meat salesman stole account information when customers paid by check, according to the charges. The group also allegedly swiped account numbers from photos of paychecks people posted on social media, some using the #myfirstpaycheck hashtag. The manufacturers took the info the group was providing to blank check stock and check-printing software to make fake checks. Authorities said the conspiracy lasted from Nov. 14, 2007 to Sept. 11, 2013. The charges were announced Tuesday as defendants were being arrested in Minnesota, Oregon and North Dakota. Twenty-five defendants were charged by indictment, and three were charged by felony information. mprnews.org cbslocal.com
Robbery suspect shot to death near Aldi's in Dallas A 71-year-old man shot and killed a robbery suspect Tuesday night near a Dallas grocery store after the suspect knocked down the elderly man's wife and stole her gold necklace, Dallas police said Wednesday. The identity of the slain suspect had not been released as of Wednesday morning. Witnesses told Dallas police that the shooting was in self-defense, but the case will be presented to a Dallas County grand jury for consideration. The shooting occurred shortly before 7:30 p.m. Tuesday near the Aldi grocery store, 3128 Forest Lane, in Dallas. The 71-year-old man and his wife were confronted by the suspect as they walked out of the store. The suspect approached the woman and grabbed a gold necklace off her neck, Dallas police said in an email Wednesday. He then knocked the woman down. Her husband, who was carrying a concealed handgun, pulled his gun and fired multiple shots at the suspect who began to run away. The suspect entered a vehicle and tried to drive off, but he died from his gunshot wounds. star-telegram.com

Oakland ShopRite cashier exonerated of theft charges when prosecutor quits trial The trial of a longtime ShopRite cashier charged with bilking the Oakland store by over-processing coupons and refunds came to an abrupt end when a judge in Hackensack denied an assistant Bergen County prosecutor's attempt to introduce nearly 6,000 new pages of evidence. The outcome exonerated 51-year-old Desiree Vigliarolo of Oakland, who has worked for the Post Road store 13 years. Double jeopardy laws prevent her from being retried on the same charges. The case came to trial after Assistant Bergen County Prosecutor Yomara Castro blocked an application by Vigliarolo for Pre-Trial Intervention and refused an offer from her defense attorney of a guilty plea in exchange for probation. "This is a prosecution that should never have taken place," said Vigliarolo's attorney, Michael Beatrice. Superior Court Judge James J. Guida ruled yesterday that Castro should have given Beatrice the stack of refund sheets (inset, above) weeks ago — if not months -during what's known as the "discovery phase" of a case. "Having had numerous conferences where evidence was discussed, this evidence was not provided until the last minute," Guida said. The store questioned 31,000 transactions after they were notified by corporate headquarters that there was an unusually large number of coupon redemptions and refunds coming from the Oakland store. Guida previously had expressed impatience with the pace of Castro's case. cliffviewpilot.com
South Carolina Woman attacks Walmart Loss Prevention officer with hammer A woman is accused of attacking a loss prevention officer with a hammer after trying to steal $38 worth of curtains, according to Spartanburg County deputies. Deputies said they were called to the Walmart at 4000 Highway 9 in Boiling Springs on Tuesday about a disturbance with a weapon. They said a woman, later identified as 18-year-old Shuronica Brewer, was confronted by a loss prevention officer about shoplifting. When the officer told her to give the merchandise back, deputies said she took a hammer from her purse and tried to hit him. wyff4.com

Petaluma, CA Police searching for woman who robbed a Kohl's, assaulted employee Officers are on the lookout for a woman who on Tuesday robbed a Kohl's department store in Petaluma and assaulted an employee in the process, police said. A Kohl's loss prevention officer witnessed the suspected shoplifter leaving the store with a blue Kohl's bag holding what appeared to be merchandise, according to Petaluma police. When employees attempted to stop the suspect, she left the store and got into a white sedan. The suspect accelerated towards an oncoming employee, who avoided contact with the car by only one to two feet, police said. ktvu.com

Accused shoplifter indicted in Macon, GA, accused of striking Wal-Mart employee with car A 33-year-old woman accused of striking a Macon Wal-Mart loss prevention employee with her car was indicted Tuesday. Susan Rae Hammond, also known as Susan Newman Lewis, is charged with aggravated assault and theft by shoplifting, according to an indictment filed in Bibb County Superior Court. In the parking lot, she backed up, allegedly striking a loss prevention employee as he was checking her license plate number. The employee received medical treatment and was later released, according to the Bibb County District Attorney's Office. macon.com

Waukesha, WI woman accused of using baby to help steal from Walmart A Waukesha woman is charged with stealing hundreds of dollars worth of items from stores using her baby as a decoy. Surveillance video from the Pewaukee Walmart last month showed 25-year-old Alissa Bartholomew pushing her toddler in a stroller taking handfuls of DVDs and shoving them behind her baby. The video showed her doing this for several minutes, and then she casually got on her phone, attempting to walk out of the store. That's when a Walmart security guard confronted her. With her 22-month-old son sitting in the stroller she turned over nearly $700 worth of Blu-ray discs and other DVDs. wisn.com
Man tries to run with stolen Shopko electronics, apprehended for robbery A man supposedly tried walking out of a Shopko with some electronic equipment, but as a result of surveillance footage was apprehended in the parking lot. The suspect, identified as Thad Money, 34, was "hovering" around one area in the store and the loss prevention officer thought it was suspicious. Police reports state the officer saw Money take a box off a top shelf and remove a case and keyboard for an electronic tablet. heraldextra.com

Norfolk, VA woman accused of stealing $500 in clothing from Polo outlet store A Norfolk woman is facing two felony charges after police say she stole more than $500 worth of clothing from a store at Premium Outlets. Last Saturday, employees at Polo Ralph Lauren noticed two women acting suspiciously inside the store, according to police. Stephanie Williams-Ortery with James City police said the manager reviewed security video and observed one of the women place several items into an orange and white bag, then leave the store without paying. Officers located the woman in the area near the store, Williams-Ortery said. She noted the bag the woman used was lined with tin foil, a practice common among shoplifters attempting to defeat store sensors. vagazette.com

Tip leads to arrest in Dollar Tree Robbery in Bloomington A photo of the suspect was included as part of a photo lineup shown to the 19- and 20-year-old women who were working at the store when it was robbed. The women identified the suspect from the lineup as the gunman during the robbery. The Dollar Tree employees were counting the cash drawers after the last customer had left the store at approximately 9:10 p.m. Sept. 20 when two men entered the back office and robbed them. One of the men had a gun and the duo pushed the women to the floor, handcuffing one and tying the other woman's hands together with duct tape. mnsun.com

Petaluma, CA Police investigating Coach Outlet store Grab and Run Petaluma Police are looking for a man who was seen stealing designer handbags from the Petaluma Village Premium Outlets on Sunday. The man stole six Coach Signature series purses from the Coach outlet at the Petaluma Boulevard North mall. His crime was captured on the store's security camera at 5:30 p.m. on Oct. 26. He fled the store and jumped into a waiting 1990s model green Buick Skylark with body damage of the driver's side. petaluma360.com

Store owner uses chili powder to defend himself in violent armed robbery - 2nd time he's done it A store owner used chili powder to take down an armed robber who barged into a convenience store on Main Street in Stoneham, Mass., late Saturday evening. The clerk, Saadat Khan, refused to cooperate with the robbers and engaged them in a struggle. Surveillance video shows the second suspect hitting Khan several times in the face, but he broke away. Video shows Khan throwing chili powder in the robbers' faces. The robbers fled, but police said Khan followed them and made note of their license plate before calling police. This is not the first time Khan has used chili powder to defend himself during a robbery. In November 2012, a man pointed a gun in his face threatening to shoot if he didn't open the register. In that case, he also used chili power to help scare the robber away. wcvb.com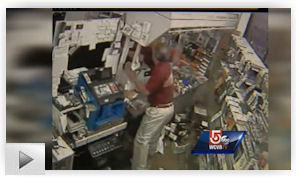 SunTrust finds skimming devices on some Charlotte-area ATMs

Macy's Loss Prevention Agent bit during apprehension at Wyoming Valley Mall

Jared Vault in the Tanger Outlets, Lancaster, PA. the victim of a Grab and Run of a $10,400 Men Rolex watch

Helzberg Diamonds in Garden City, NY the victim of theft, merchandise valued at $2,499

Shaw's Jewelers in the Westfield Mall, Wheaton, MD the victim of a Diamond Switch; 1.5 Diamond engagement ring valued at $7,900 missing

Zales in Bakersfield, CA hit with a Grab and Run, merchandise valued at $5,739


Robberies and Burglaries
● BP - Manitowac, WI - Armed Robbery
● Chevron- Brooksville, Fl - Armed Robbery
● CVS - Fairlea, WV - Armed Robbery
● CVS - Enfield, CT - Armed Robbery
● Dollar General - Bixby, OK - Armed Robbery
● Dollar General - Palestine, TX - Armed Robbery
● Dollar General - Lauderdale Co, MS - Armed Robbery - 2 charged
● Hibetts -Columbia, SC - Burglary
● IGA - Costa, WV - Armed Robbery
● Kmart Pharmacy - Front Royal, VA - Robbery - sentenced to 5 years
● Kailua-Kona Pharmacy - Kona, HI - Robbery
● Love's Travel - Shawnee, KS - Armed Robbery - 2 charged
● Rite Aid - Ashland, TN - Armed Robbery
● S&J Grocery - Wilkes-Barre, PA - Robbery
● Short Stop- Las Vegas, NV - Armed Robbery
● Sunoco - Chicopee, MA - Armed Robbery
● Texaco - Autauga County, AL - Burglary
● Verizon - Warren Co, OH - Burglary
● Walgreens - Ogden, UT - Armed Robbery
● Walmart Pharmacy - Ogden, UT - Armed Robbery

Vendor Spotlight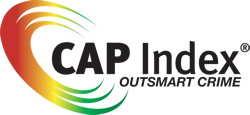 Metrics Matter: CAP Recognized by ASIS Report as the Objective Crime Forecasting Metric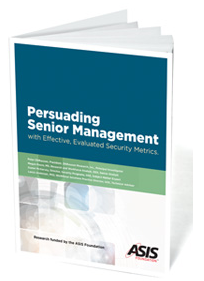 The ASIS Foundation recently released a comprehensive research report designed to create a best practices tool for benchmarking security metrics and demonstrating organizational ROI. Dozens of researchers and consultants as well as almost 300 security professionals who participated in an online survey contributed to the report.

In arriving at their many recommendations, ASIS recognized the importance of employing objective crime risk data in establishing effective security metrics. Throughout the report, only CAP Index's information is referenced as an objective crime risk forecasting resource relied upon by industry leaders to build actionable security metrics.

"We are honored that the only source of crime risk data cited in this groundbreaking report comes from CAP Index," said Steven K. Aurand, co-founder and CEO of CAP Index. "We have always actively supported individual companies as well as professional organizations like ASIS as they strive to optimize security solutions. Our ongoing work with the American Bankers Association, the Food Marketing Institute, the Loss Prevention Research Council, and the Restaurant Loss Prevention & Security Association promotes the exact goal recommended in the ASIS report to include objective metrics in any security-related decision-making process."

Click here to download the report overview.

Featured Job Listings
Sponsored by Cam Connections
Feature Your Job Here For 30 Days -
70% Aren't On the Boards
Director of LP
Fred Meyer Jewelers
Portland, OR
Kroger
Sr. Director, Field LP
Ross Stores
Dublin, CA
Ross Stores
Director of LP
Restoration Hardware
Corte Madera
Restoration Hardware
National Account Executive
Checkview
Northeast Region
Checkview
National Account Executive
Checkview
United States
Checkview
ORC Investigations Mgr
The Home Depot
Atlanta, GA
The Home Depot
Director, Pharmacy LP
Rite Aid
Camp Hill, PA
Rite Aid
Corporate Investigator
Confidential
San Francisco Bay, CA
Confidential
National Account Manager
Vector Security, Inc
TBD
Vector Security, Inc
LP Agent
JONS Markets
Los Angeles, CA
JONS Markets
LP Investigator
Lamps Plus
Chatsworth, CA
Lamps Plus
National Account Mgr
Confidential
Northeast
Downing & Downing

Limited Time Only - Post Your Multi-Unit LP jobs for FREE - Learn More Here

Daily Job Alerts


Sponsored by Cam Connections
Appearing One Day Only
View our Internet Jobs Archives here
District Operations Mgr
Home Depot
Orange County, CA
Home Depot
District Operations Mgr
Home Depot
Staten Island, NY
Home Depot
District LP Specialist District 2
Kroger
Bloomington, IN
Kroger
Dept Mgr LP & Safety
Lowe's
Springfield, MO
Lowe's
Dept Mgr LP & Safety
Lowe's
Middletown, NY
Lowe's
Dept Mgr LP & Safety
Lowe's
Hillsborough, NJ
Lowe's
Dept Mgr LP & Safety
Lowe's
Havertown, PA
Lowe's
Dept Mgr LP & Safety
Lowe's
Greenville, MS
Lowe's
AP Manager
Sam's Club
Mobile, AL
Wal-Mart
AP Manager in Training
Walmart
Richland Center, WI
Wal-Mart
AP Manager in Training
Walmart
Middleburg, FL
Wal-Mart
AP Manager in Training
Walmart
Petal, MS
Wal-Mart
AP Manager in Training
Walmart
Vadnais Heights, MN
Wal-Mart
AP Manager in Training
Walmart
La Porte, IN
Wal-Mart
AP Manager
Sam's Club
Oklahoma City, OK
Wal-Mart
LP Manager Hrly
Kmart
Lake Park, FL
Sears Holdings Corp
Program Manager, LP
Sears
Hoffman Estates, IL
Sears Holdings Corp
LP Manager Hrly
Sears
Burlington, VT
Sears Holdings Corp
LP Manager Hrly
Sears
Brooklyn Ctr, MN
Sears Holdings Corp
AP Team Leader
Target
Roswell, NM
Target
ETL Assets Protection
Target
Phoenix, AZ
Target


Home of the Industry's Original
On the Move

None to report.
Post Your New Job or Promotion!
See all the Industry Movement


Your Career
Sponsor this section of the Daily
Monitor Your Daily Habits to Become a Better Leader Everyone knows that setting goals, exercising regularly and building workplace relationships are great methods for professional improvement. While these habits are great for your success as a leader, there are others that could lead to unproductive routines. Break these bad habits

3 Things to Know to Lead from the Bottom
It's a common belief in today's society that individuals can't bring about change or be leaders unless they're at the top of the corporate hierarchy. However, it's possible to be a leader even at the very bottom. Consider these three things about leadership. Watch the culture

How to Be a More Authentic and Confident Leader As a leader, you want to show people that you know where you're headed and that you're authentic. The hard part of winning people over, though, is looking inside and identifying what you stand for and where you're trying to take yourself. Your employees will relate to your struggles and how you've fought back. Be yourself

6 Ways a Smart Leader Can Better the World You have the opportunity to make your workplace better, and your people even more successful. Take advantage of the gifts and skills you have and use them effectively to benefit the greater good. Here are some examples of where you can make great improvements. Go against the grain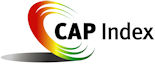 Tip of the Day
Sponsored by Vector Security
It seems like we're always saying "get back to the basics" and "keep it simple" almost on a daily basis. We say it so much, most of us don't even hear it and certainly don't appreciate its absolute truth that it speaks to. In our self-motivating attempts to be great at what we do, oftentimes we run faster and try to do more and lose sight of one basic rule. Success begins with the basics. And it's only when we feel like we've evolved beyond them that we find we've only outsmarted ourselves and at that point we've all got to start over and just get back to the basics.

Just a Thought,
Gus Downing






Upcoming Events

---
Recruiting?
Get your job e-mailed to everyone... everyday
Post on our Featured Jobs Board!
Reach your target audience in 2014 every day!
Request our 2014 Media Kit
update account / change e-mail
unsubscribe FEEDBACK
www.downing-downing.com

Advertise With The D&D Daily




36615 Vine Street, Suite 103
Willoughby, OH 44094
440.942.0671
copyright 2009-2019
all rights reserved globally