The D&D Daily Mobile Edition
October 29,

2015



The LP Industry's #1 News Source - Informing, Educating and Instilling a sense of community




2015's GLPS's - Group LP Selfie's
Your Team - Your Pride - Our Industry
One Team at a Time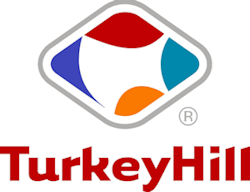 Turkey Hill Minit Market Pennsylvania/ Corporate Office Team
"There's one way to find out if a man is honest - ask him"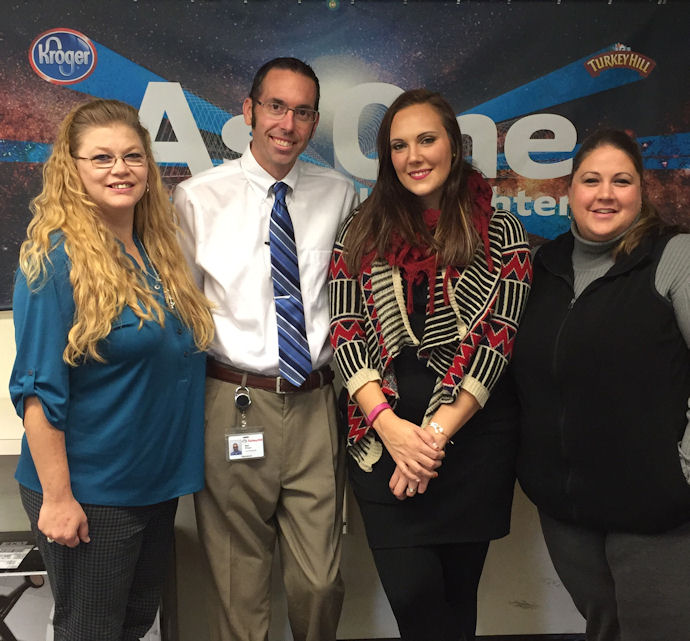 From Left to Right: Patty Blat, Loss Prevention Admin Assistant; Matt Dorgan, Division Loss Prevention Manager; Christina Swift, Loss Prevention Specialist; Ruthann Wolfgang, Loss Prevention Specialist.
---
Retail LP Teams, send us your new
Group LP Selfies!

Have some fun, show your team pride, get a plaque,
and maybe win some free pizza!

News Brief
Sponsored by WG Security Products, Inc.
ORC's 'PRC' Report

Organized Retail Crime's Publicly Reported Cases Report
Increase in State ORC Laws, ORC Associations & ORC Teams Having an Impact
Huge Increase in Total Cases Up 132%, Cases with Dollars Reported Up 139%, and Dollars Reported Up 367% Over 3 Years

These significant increases can be attributed to a number of factors with three standing out: one of the leading reasons is the increase in ORC laws across the nation and the ripple effect it's had on helping to capture the data. By having these laws on the books, so to speak, it's standardized the reporting and literally forced the media to report it across the country using the same wording, whereas before, the media used various phrases and for the most part undervalued ORC's impact themselves, much like the legislators did prior to their enactment. So in many respects, the media has been the last ones in a chain of knowledge and awareness that actually began at LP's front door.

With the fact that five states enacted ORC laws just last year, 14 others were enacted during our four year reporting period, and the remaining 11 ORC laws were passed the four years preceding this study, what we have is thirty states (3 pending) now formally reporting the true ORC cases that make it to the legal complaint stage, with two thirds of the states only reporting since 2012, which fuels the increase as much as any other factor.

With that being said, we then have to consider the vast majority of cases that the media is not reporting due to various reasons, from simply not having the reporters in the market, or unskilled reporters, simply missing or not covering the "police beats", to law enforcement not releasing the information for various reasons.

However, these increases also reflect the huge increase in the number of ORC Associations and retail ORC teams that are now focused on the problem and aggressively pursuing well defined ORC crime, with the vast majority of ORC Associations only becoming active over the last five years and the number of ORC specific retail positions more than tripling, especially since 2009, and what we're seeing in the numbers is performance.

The laws, the collaboration, and the individual performance is now paying off and we're seeing the results.

So is ORC increasing or are we just getting better at fighting it? That's the question. Over the next few years our team here at the Daily hopes to be able to answer that.

Tomorrow we'll show you the geographical impact and how it matches up, or doesn't, to the other surveys.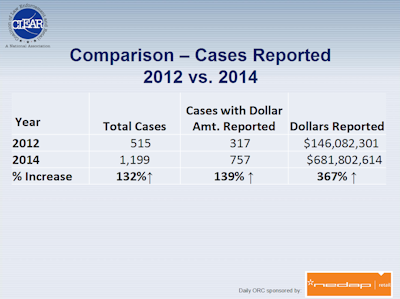 Regis Salons Asset Protection Team Efforts Continue to be Highlighted in Quarterly Reports
For some time now Regis has shown their absolute commitment to the Asset Protection effort. With the President including them as a critical business partner and incorporating their effort into the very fabric of the company.

Here's some of his comments to investors in the Third Quarter results press release, opening up with: The focus on Leadership Development, Technical Education and Asset Protection are continuing to improve our execution capability.

Asset Protection. Creating an environment where all stylists are working together, positively contributing to the health of our salons and salon teams, remains a key priority for our Asset Protection team. Enhanced exception reporting tools and case management systems provide key salon metrics that enable us to prioritize our asset protection efforts against our most compelling revenue growth opportunities. Through our asset protection awareness program and salon visits, our Asset Protection team is encouraging field leaders to make the right choices to optimize their individual success and revenues of Regis. During the first quarter, Asset Protection conducted over 800 awareness training sessions and salon visits. Not only did we continue to see sales trends improve due to these visits, but our Asset Protection team also assisted our field leaders in retaining high performing stylists and coaching stylists to grow their businesses to earn commissions.

Editor's Note: To single out the AP team members as playing a role in retaining high performing stylist and growing the business is certainly a significant accomplishment on the part of their team, as it's the objective of all AP teams it's rare to see a president actually call it out in a quarterly press release time and again. Obviously they're not only contributing but they're going well beyond. Congratulations to the Regis AP Team. businesswire.com

Top 10 Jobs At Risks Because of Robots -
Retail salespersons #4 & Security Guards Comes in 6th Place
Panera CEO Ron Shaich says robots will eventually replace his workers. Panera has been implementing technology like touch-screen ordering stations for customers, which allow them to bypass interacting with any human workers while dining at the restaurant.

They could replace up to half the US workforce within the next decade or two, according to a Bloomberg report published last year.

Robots could become more prevalent in retail in particular with the industry facing a labor shortage and growing pressure to pay higher wages. The number of open retail positions has been growing, while the industry's labor pool has been shrinking, according to data from the job site Indeed. Retail job openings posted on the website increased 26% to 530,477 in the 12 months ending in September. Editor's Note: Don't let these numbers fool you. As we've reported before, the increased popularity of online recruiting and the trend of increasing customer touch points by staffing more store level jobs does not imply that the middle and upper management positions are increasing. Quite the contrary, those positions are in fact decreasing. Even with the recent push for 12 new senior LP jobs posted recently.

Here are the jobs that are most at risk, based on the study. businessinsider.com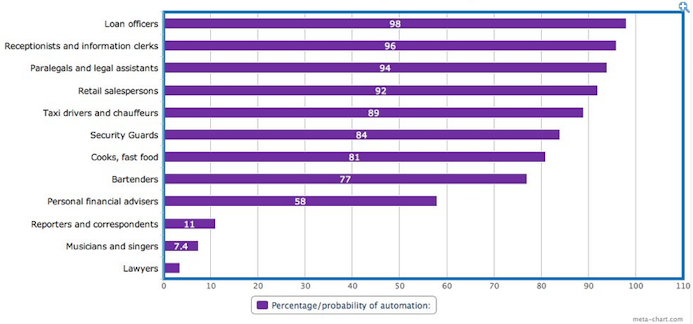 Conference attendance depends on companies more than show
Before attending a conference, security executives pay more attention to their budget, timing and their current projects than what the show offers. But, when it comes to the show, respondents were almost evenly split between location, attendees/keynotes/speakers and "something different." Attending a conference depends on money, time and current company projects, according to 69 percent.

Thirty percent listed location as their top priority for attending a new conference. "I don't have time nor wish to expend the resources to travel far from my area," said one respondent.

Thirty percent said they attend the same shows every year. "[A new show] would have to be something pretty new and different to get me to NOT attend ISC or ASIS and go something new instead," said one reader.

Thirty-nine percent look specifically for attendees, keynotes, and speakers at an industry event. "Continuing education and new product technology training is vital in our industry," securitysystemsnews.com

Bargaining Power Key To Walgreens, Rite Aid Antitrust Probe
Walgreens Boots Alliance's $17.2 billion bid for rival Rite Aid will likely face tough antitrust scrutiny as officials weigh whether allowing two of the nation's three largest pharmacy chains to merge would give the companies too much bargaining power over pharmacy benefit managers and end up driving up prices for consumers. law360.com

Foot Locker not held liable for former Marketing Director's authorizing bogus invoices for GK3 to get loan
In its March suit, VFP claimed Foot Locker Inc.'s former director of in-store marketing, Kathleen Smith, and Foot Locker's current divisional vice president of franchise development, Robert Rainier, verified bogus invoices purporting to show money Foot Locker owed to G3K that served as a basis for VFP's loans to vendor G3K Display, but on Oct. 22, Judge Charles E. Ramos found that VFP failed to show that Foot Locker gave Smith or Rainier actual or implied authority to verify the invoices. law360.com

Ascena CEO Reveals Acquisition Strategy -
Just in case they may be looking at your company
David R. Jaffe, president and chief executive officer of Ascena Retail Group, has "a hit list" of the 10 companies he's most eager for his firm to acquire.

Jaffe stressed that Ascena's acquisition strategy is facilitated by its shared services group which provides all of the back-end operations for all of the brands, centralizing such functions as logistics, supply chain, accounting , tax and legal. "We have about 22 functions that we centralize and in this way we get the advantage of size and we can leverage that for lower costs and greater efficiency.

Jaffe also said he never relocates the acquired company. That preserves the staff and the culture of the brands. "Maurices was started in Duluth, Minnesota, and they are still in Duluth. We never moved them because that's where 95 percent of the people are from. So if you moved the business to a campus setting you will lose all these people. That tribal knowledge exists and I think it would be a huge problem if you did that. So we have left all of our businesses exactly where they were, with their teams mostly in place.

As we think about their culture we want them to each have their own culture. The analogy I like to use is if you are from Texas, you are really proud of Texas but you also have the American flag. wwd.com

Some Retailers Step Back From Black Friday Frenzy
As more customers turn to online shopping, some chains opt to stay closed or open later. Outdoor gear retailer Recreational Equipment Inc., known as REI, decided to close its 143 stores on Black Friday. Other chains, like GameStop Corp. and Staples Inc., will open later on Friday but plan to remain closed on Thanksgiving.

Store executives say the moves are in response to employees' requests to have the holiday off, as well as to customers who are fed up with the shopping​mayhem and shop online instead.

Many of the biggest retailers have no plans to pull back their holiday hours and might even open earlier on Thanksgiving, experts say. wsj.com

More consumers plan to boycott Black Friday
More consumers plan to shop on Cyber Monday than on Black Friday, according to a recent Morpace Omnibus report. Holiday intentions for U.S. consumers were revealed when the Omnibus data showed that out of 1,001 individuals surveyed, more than 57% plan to shop on Cyber Monday this year, compared to only 35% planning to shop on Black Friday. And of those planning to shop on Black Friday, only 23% will be strictly going to retail locations while another 55% will be shopping both in-store and online. chainstoreage.com


Rite Aid October comp's - front-end up 0.5%, pharmacy up 1.7% with total sales up 1.4%

Quarterly Same Store Sales Results
Steve Madden Q3 retail comp's up 11.2% with net sales up 5.5%
O'Reilly Automotive Q3 comp's up 7.9% with sales up 11%
Sherwin Williams Q3 Paint Stores Group comp's up 2.1% with net sales up 0.1%
Build-A-Bear Q3 comp's up 2.1%
Delhaize U.S. Q3 comp's up 1.7% with sales up 0.1%
Regis Salons Q3 comp's up 0.7% with revenue down 3.1%
Carter's Q3 retail stores down 5.6% with retail segment sales up 4.8%

National Retail Federation 2015 Return Fraud Survey

We invite you to participate in the 2015 NRF Return Fraud Survey. And as a thank you, those who participate by November 10th will be entered into a random drawing to receive one full registration pass to NRF Protect 2016. Your feedback is pertinent in developing best practices in all areas of retail asset protection and helping our leaders in Washington understand the gravity of some of our industry's issues.

So as to not duplicate answers from companies, we ask that only the most senior loss prevention officer or equivalent within your company complete the survey in order to limit responses to one per company. NRF will also make sure to send survey respondents a copy of the full report once it is released in December. Please contact Bob Moraca for a PDF copy of the survey or a direct link moracar@nrf.com

All the News - One Place - One Source - One Time
The D&D Daily respects your time & doesn't filter retail's reality

Report Your News!
(content subject to approval)



General Councils Find Liability Shield In Cybersecurity Info-Sharing Bill
The cybersecurity information-sharing bill finally passed by the U.S. Senate on Tuesday injects a dose of certainty into general counsels' daunting challenge of determining how and with whom to disclose cyberthreats and data breaches by making liability claims easier to shake, attorneys say.

Businesses in financial services, retail and other sectors already exchange sector-specific threat data among themselves through information sharing and analysis centers, or ISACs. Yet the creation of formal liability protections for companies that strip shared data of personally identifiable information as well as the formation of a clear path to exchanging data with the federal government is likely to strengthen these long-running efforts, attorneys say. law360.com

93% of all consumer sentiment on retail privacy was negative
The report finds that the main factors contributing to negative sentiment are data security (76%) and intrusive behavior by the retailer (51%). Consumer skepticism grew when trigger incidents occurred, including updates of privacy policies during mergers and acquisitions, or regulatory inquiries into a retailer's violation of data security policies.

Technology perceived as intrusive was met with high suspicion, including in-store traffic monitoring (84% negative) and facial recognition (81% negative). chainstoreage.com

Payments: Mitek adds mobile facial recognition to Photo Verify
Mitek Tuesday announced it has added facial recognition capabilities to the company's instant ID document verification product, Photo Verify. The company said in a press release these two factors of authentication are intended to help businesses optimize the mobile channel for customer acquisition and payments while minimizing risk. mobilepaymentstoday.com

"Breach of personal and financial data more prevalent in the United Kingdom and Europe than it is in the U.S"
even though fewer European breaches make the headlines. That's because data breach notification and disclosure laws in Europe are far more lax than those in the States. European fraud experts say less sophisticated attacks are far more common and pose a greater fraud risk. Socially engineered schemes and other low-tech attacks are leading causes of fraud in Europe.

The over-arching theme of the Fraud Summit in London Oct. 27, was that fraud, not surprisingly, is a global problem. And to fight it we have to have global collaboration and more transparent breach disclosure so that we can openly share information about the techniques and methods international attackers are using. govinfosecurity.com

Synthetic identity fraud impacting millions
"It's when someone takes one person's social security number, another person's name and address and a third person's date of birth, and combines it to create, effectively, a bionic person." And while identity theft is hard enough to detect, Levin said synthetic identity fraud poses an even greater challenge for law enforcement since it pulls information from a bunch of people to create one identity. nj1015.com

Boards More Involved on Cyber
More than two thirds of company board members are more involved with cybersecurity issues than they were a year ago, according to a new survey by BDO USA, a consulting firm. Nearly 90% of the 150 public-company board members who responded to the survey said they're briefed on cybersecurity at least once a year, with a third briefed at least quarterly on the issue. Seventy percent said they have increased company investments against cyber-attacks during the past year, the survey found. wsj.com

Security Remains a Big Obstacle to Business Mobility
About 92% of IT departments worldwide still restrict users from accessing sensitive corporate data and resources from mobile devices. The 2015 Global Authentication and Identity Access Management Index reveals that almost all respondents (94%) are concerned that their organization will be breached or hacked as a result of mobile credential theft or compromise. This is exacerbated by the rise in mobile endpoints; companies have, on average, two mobile end points per user, managing three sets of credentials per user.

"The pressure is on for IT departments to accommodate demands for greater mobility as employees crave new and flexible approaches to working," "Organizations that are not open to this change are very likely to be inhibiting business productivity." infosecurity-magazine.com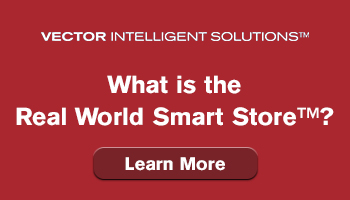 Spotlight on Security Resources


Your Trusted Partner for Comprehensive Security Solutions
Providing Security Solutions throughout the United States, Canada and Puerto Rico.
SECURITY RESOURCES is a leading national security firm providing security guard and investigative solutions with proven performance and quick response. Our extensive industry experience managing over 900 security officers through our own offices helped us to build a proprietary national security network from the ground up. For your national or local security needs, gain the Security Resources Advantage.

POWER to respond quickly to real-time events

FLEXIBILITY to expand and contract the guard force as realized in response to needs

CONSISTENCY across multiple locations through standardized communication and a proven process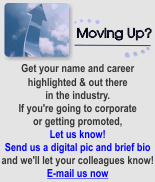 Cyber Security & LP's
Role in the Effort
The NRF's Threat Alert System &
RILA's Development of R-CISC
How LP Fits In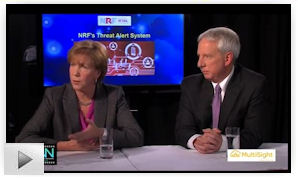 Both NRF and RILA have been tirelessly working together and separately over the past year to establish efforts to help fight the cybercrime crime wave impacting retailers nationwide. Leaders from both industry groups sit down together with LPNN for an in-depth look at the NRF's Threat Alert System and RILA's Retail Cyber Intelligence Sharing Center. Tom Litchford, VP, Retail Technologies for the NRF, and Suzie Squier, Sr. VP, Member Services for RILA, discuss the latest in cybersecurity, what the two leading retail associations are doing about it, and what role LP executives can play in the fight against this unprecedented threat.
---
LPNN Quick Take #20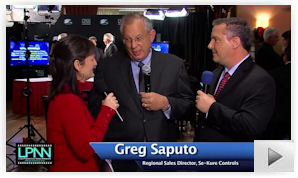 Greg Saputo

, Regional Sales Director, Se-Kure Controls, joins Joe and Amber for an LPNN Quick Take. Learn what Greg's one regret was after he made the switch from retailer to solution provider after 34 years in the LP industry.
Solution Providers, have a video or commercial you want to publish? Contact us.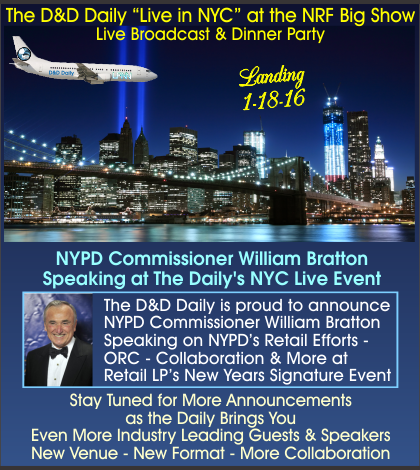 e-commerce

Sponsored by The Zellman Group
Is Black Friday the new Cyber Monday?
Well, not yet. But the day after Thanksgiving may soon be as big an e-commerce event as the Monday after Thanksgiving. The day after Thanksgiving is closing the gap on the Monday after Thanksgiving-known as Cyber Monday due to the traditionally high level of online buying that day-as the biggest online shopping day of the year.

The report suggests that U.S. e-commerce sales on Black Friday will reach $2.7 billion this year, up 12.5% from $2.4 billion last year. That's still shy of the estimated $2.9 billion in U.S. e-commerce sales expected to take place the Monday after Thanksgiving weekend, which would be a 7.4% gain from $2.7 billion a year ago.

However, Black Friday's faster growth rate suggests that in the next few years it may surpass Cyber Monday to become the biggest online shopping day of the year, says Tamara Gaffney, principal analyst, Adobe Digital Index. internetretailer.com

Online payments at risk as banks fail to secure transactions - Nearly 50% believe online financial fraud is increasing
Around 33% of financial services do not provide a secure online payment channel for customers, despite the increase in online transactions. According to a survey conducted by Kaspersky Lab and B2B International, it was found that several banks and payment companies are facing difficulties to fully protect themselves and their customers from financial fraud. Around 65% of the respondents claimed that their customers are conducting financial transactions through different devices, yet only 53% have implemented two-factor authentication. Only 50% of the respondents have introduced a specialised, real-time anti-fraud solution despite knowing the fact that is the most effective form of protection available. The financial sector has always been the prime target of hackers, and recently the National Crime Agency (NCA) urged Britons to protect themselves from cyber attacks after hackers stole around 20m pounds from UK bank accounts. " If you consider that our own research uncovered 22.9 million financial malware attacks in 2014, targeting 2.7 million customers worldwide, it is clear that dealing with each incident individually is not a viable, long-term option." cbronline.com

Retail Chain Target Turns to eBay for International Sales
eBay said this week that retail chain-store Target is using its Global Shipping Program to reach international shoppers. It tweeted the news, linking to an article published in Target's hometown newspaper, the Minneapolis Star Tribune.

The newspaper reported that after Target's failed expansion into Canada, the retailer is using online channels to expand internationally, including the use of eBay GSP as well as a new international website. Target began a pilot with the eBay Global Shipping Program in November 2014 to make 200,000 products available to shoppers in the UK. And in June, it began expanding that test to the 64 countries in the GSP program. ecommercebytes.com

Chase Pay Will Ring up Fast, Secure Payments for Merchants
Chase Pay was designed to be safer, faster and less costly than current processing for merchants, and quicker and more rewarding for consumers. Both the merchant and the consumer will be Chase customers, so they can transact directly through Chase, reducing the risk of fraud.

What's in it for Merchants
● Chase Pay addresses some of merchants' biggest challenges - cost of payment, merchant fraud liability and speed of checkout.
● It uses easy-to-implement technology that many merchants already have - the same technology used to scan gift cards.
● Chase Pay will be able to connect a merchant's loyalty programs directly into the payment experience.
● Chase has a complete payments system and can work directly with merchants to drive down the cost of accepting payments.
● Fixed pricing, with no additional fees: $0 network fees, $0 merchant processing fees and $0 merchant fraud liability. chase.com

Under Armour's online sales sprint ahead by 28% in Q3

Alibaba's marketplace sales in China grow 28% in Q2 to $112 billion


"Fraud is not a person - it is a dynamic grouping of statistics that deviate from the norm."
Stuart B. Levine, CFI, CFCI
CEO, The Zellman Group & Zelligent


ORC News
Sponsored by NEDAP
New Jersey couple plead guilty to scamming Kohl's Cash rewards program; $587,526 in restitution
A New Jersey couple pleaded guilty Wednesday to defrauding the Kohl's Cash rewards program of nearly $600,000 by creating a computer program to steal cash certificate numbers belonging to customers, according to court documents filed in federal court. Pavan Gurram and Vanaja Gattupalli, who are originally from India, pleaded guilty to fraud in federal court before U.S. District Judge J.P. Stadtmueller on Wednesday. Their sentencing is set for January. Gurram, as the mastermind of the fraud, is facing more prison time, about a decade in prison based on sentencing guidelines. But his plea agreement says if he cooperates fully, the prosecutor could recommend a sentence below the guidelines. That includes helping the government locate all the assets purchased with the stolen money including in overseas accounts, where some money was deposited. Gurram also agreed to pay $587,526 in restitution. Gattupalli is less culpable than her husband, according to documents, and prosecutors will recommend a sentence of less than a year. jsonline.com

Carmel, CA: Gang members sentenced for $170,000 Armed Robbery of Carmel jewelry store
Three gang members who admitted robbing a jewelry store in Carmel were sentenced to prison Tuesday. Miguel Jimenez, 24, Leonel Ramirez, 19, and Omar Vasquez, 18, all of Castroville, admitted the Nov. 16, 2013, robbery of La Renaissance Jewelers was committed for the benefit of the Norteño gang. All three men pleaded guilty to three counts each of kidnapping, robbery and assault with a firearm with additional allegations involving weapons use and gang enhancements. Judge Carrie Panetta sentenced Jimenez 25 years, Vasquez was sentenced to 20 years and Ramirez to 10 years. All of the stolen property, including over $170,000 worth of jewelry, was recovered from the robbers' vehicle. montereyherald.com

Laredo, TX: Cargo Thief arrested with $160,000 worth of Air Conditioners
A man has been arrested for stealing $160,000 in air conditioning units, according to Laredo police. The suspect, Pedro Rocha, 20, claimed that a man he identified as "El Padrino" threatened his family if he did not get involved in the cargo theft, reports state. lmtonline.com

Milburn, NJ: Abercrombie & Fitch in Short Hills the victim of a $1,200 Fragrance theft
A theft report drew police to the mall's Abercrombie store Oct. 20. Store personnel reported a male described as 5 feet 6 inches tall, bald, with a black jacket and jeans, concealed 15 men's fragrances valued at $1,236 in a bag and left the store without making payment. northjersey.com

Perkins Twp, OH: Two people were arrested following a theft spree in Perkins Township
Police said Melony Beck, 33, and Michael Craig, 37, stole from multiple stores, including Sears and Kohl's. Their shoplifting plot also involved a 12-year-old girl, who police said would fill Beck's purse. Officers also found narcotics on Beck and Craig, according to the Perkins Township Police Department. The girl was taken to the Erie County Detention Home, then released to a grandparent. fox8.com
Lemon Grove, CA: Couple arrested in Home Depot credit card frauds
A man and woman suspected of using fake credit cards at Home Depots across the state were arrested at a Lemon Grove hotel on Wednesday. The man had used a fraudulent credit card to buy goods at Home Depot in Lemon Grove, sheriff's financial crimes unit Sgt. Joe Ellis said. He said a store security guard watch the man walk next door to an Econo Lodge Hotel and go into a room about 9:30 a.m. Deputies went to the room and contacted the 30-year-old man and a 29-year-old woman. As the deputies searched the room, Ellis said, they found several credit and ID cards, methampetamine, drug paraphernalia and a stolen handgun. A machine to make fake cards and property stolen from other stores were found in the couple's car. He said the couple is suspected of numerous similar credit card frauds at Home Depot stores throughout California. sandiegouniontribune.com

Anchorage, AK: Leader of mail theft ring, nicknamed 'Superman,' sentenced to 14 years
According to prosecutors, 45 year-old Jonathan Ortiz Escalante, known also as "Superman," was the leader of a mail theft ring in Anchorage that exchanged methamphetamine for stolen mail, checks and identification cards. According to the January indictment, Escalante would solicit drug addicts and homeless people in Anchorage to steal mail and break into vehicles. He would then use stolen credit cards and other personal information to make purchases and cash fraudulent checks, the U.S. Attorney's Office said. ktuu.com

Lee Co, FL: 2 Miami credit card cloners targeting Lee County arrested
Lee County Sheriff's Office put an end to the shopping spree of two Miami credit card cloners that were targeting Lee County Tuesday afternoon. Juan Carlos Alfonso-Gonzalez, 26, and Manuel Rico Luy-Rico, 26, were charged and arrested with 11 counts of counterfeit credit card possession and 11 counts of possession of personal identificaiton without consent. When the sheriff got to the car, he noticed a large number of newly purchased gift cards and other merchandise inside the vehicle. He also saw that the two men had a history of identity theft-related crimes on his record. nbc-2.com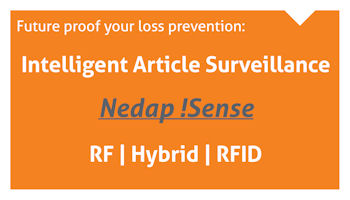 Do you have an ORC case to share?
Share your ORC news and help the industry grow

Retail Crime News

Sponsored by Security Resources
Indianapolis, IN: Washington Square Mall Shooting leaves 3 injured, 1 in Critical Condition
A gunman opened fire in an Indianapolis mall on Wednesday evening leaving 3 injured, one of which is in critical condition at a local hospital, according to multiple reports. The shooting occurred around 6:30 p.m. local time outside of a Target at Washington Square Mall. Authorities believe the suspect may have known one of the victims and that they may have had an argument before the shooting occurring. "This is not a random act and it looks like the suspect and the victim knew each other," Police Deputy Chief of Operations Brian Mahone told FOX, adding that the location was a coincidence. fox59.com
Copperas Cove, TX: Shooting at Wal-Mart leaves 1 dead
Few details are known about the shooting that left one man dead Wednesday morning outside the Wal-Mart off East U.S. Highway 190. Police arrived on the scene shortly after 4 a.m. after receiving reports of gunshots heard in the vicinity. The police department confirmed one man was found dead at the scene, though his name and description were being withheld as the investigation continues. The victim was transported to Metroplex Hospital in Killeen, but it is unclear whether he died at the crime scene or while in transit to the hospital. Multiple witnesses were questioned following the shooting, as police work to piece together the circumstances surrounding the incident. kdlnews.com

Rochester, NY: Six arrested after fights at Marketplace Mall food court
Fights at the Marketplace Mall food court were recorded and posted on Facebook. Now deputies say six people have been arrested. Officials say the fights happened at the food court around 4 p.m. on Monday. Captain Jeff Wagner says, "We don't know why they were fighting, or what brought this on this confrontation. What we do know is it was really unacceptable behavior in a very public place with families, and children." Deputies say the fight happened just outside of the Monroe County substation inside Marketplace Mall, but I am told a deputy was not assigned to the station at the time. whec.com
Columbus, GA: Police seeking suspect in brazen unarmed Walmart Robbery
Police are hoping you can help them identify a suspect who entered the Walmart Store on Buena Vista Road on October 5. "It was an unknown black male in his late teens or early 20's and he had on a hoodie and there's photos of him entering and leaving the store," said Officer Paul Moody with the Columbus Police Department. It's these photos police are hoping will help them identify this person and put him in jail. Officer Moody says the suspect entered the store, approached a cashier, snatched items and took off running on foot. The photo shows him running away from the scene. Police would not confirm what items were stolen or if any money was taken, but they did say the suspect was not armed. wtvm.com
Pittsburgh, PA: Former Century III Mall General Manager pleads no contest to felony theft charges
Former Century III Mall general manager John A. Sabino entered a no-contest plea Wednesday to felony charges of theft and receiving stolen property. Sabino, 52, of Pine told Allegheny County Common Pleas Judge Anthony M. Mariani he was entering that plea of his own free will and with a clear head, even though, as the judge said, "no contest pleas are treated as a finding of guilt." Allegheny County Assistant District Attorney Stephie Ramaley said a "thorough review" by county detectives found that $45,700 was stolen from the West Mifflin shopping complex. During that time, according to an affidavit of probable cause, Sabino deposited 12 checks in a Huntington Bank account, then made 159 ATM withdrawals and payments at Rivers Casino and other places totaling $67,121.90. triblive.com

Brookhaven, GA: Waffle House Customer Allegedly Vandalizes Store Over Sausage Biscuit Price Increase
The suspect allegedly vandalized the door in the Atlanta-area outlet on his way out on Sunday morning, causing the glass to smash. Waffle House employees described the man as loud, upset, and belligerent upon getting his check and learning that the price of his sausage biscuit was $1.50 rather than the $1 he previously paid. The unhappy customer then left the store and either kicked or punched the door, causing the window to break apart. inquisitr.com

UK: Woodhatch: The Village Jeweller the victim of a Smash and Grab


Robberies and Burglaries
● Check Into Cash - Castle Rock, CO - Armed Robbery
● Circle A - Jackson, MS - Burglary
● Country Store - Jefferson Co, TX - Armed Robbery
● CVS - Hendersonville, TN - Armed Robbery
● Giant - Farmington, NM - Armed Robbery
● Ham Cycles - Houston, TX - Theft/ $10,000 in bikes
● Kathryn's Jewelry - Connellsville, PA - Burglary
● Rite Aid - Hendersonville, TN - Armed Robbery
● Springfield Party - Battle Creek, MI - Burglary
● Swarovski store - Milburn (Short Hills) NJ - Theft
● TKO Vapor - Pueblo, CO - Burglary
● Walgreens - Johnson City, TN - Armed Robbery
● Walgreens - Hendersonville, TN - Armed Robbery


Featured Job Listings
Sponsored by NuTech National
Feature Your Job Here For 30 Days -
70% Aren't On the Boards
VP of Sales/Client Relations
More details coming soon
Confidential - Retained Search
Nationwide
Gus Downing
VP AP & Global Facilities
lululemon athletica
Vancouver, BC, Canada
lululemon athletica
Dir of Security
Sterling Jewelers
Akron, OH
Sterling Jewelers
Dir Global Security
VF Corporation
Greensboro, NC
VF Corporation
Dir LP
A'GACI
San Antonio, TX
A'GACI
Dir Safety & LP
Harbor Freight Tools
Calabasas, CA
Harbor Freight Tools
Director, LP
Save Mart Supermarkets
Modesto, CA
Save Mart Supermarkets
Dir AP
99 Cents Only Stores
Commerce, CA
99 Cents Only Stores
Dir LP
Pier 1 Imports
Fort Worth, TX
Pier 1 Imports
LP Dir
BevMo
Concord, CA
BevMo
Dir LP
Lane Bryant
Columbus, OH
Lane Bryant
Dir LP (Western Canada)
Walmart Canada
Calgary, CA
Walmart Canada
Dir LP
Cracker Barrel
Lebanon, TN
Cracker Barrel
Director of LP
Pacific Sunwear
Anaheim, CA
Pacific Sunwear
Market AP Specialist
REI
Seattle, WA
REI
Regional LPM
Signet Jewelers
NJ/Long Island
Mark Neapolitan
Regional LPM
Signet Jewelers
Washington/OR
Mark Neapolitan
Regional LPM
Signet Jewelers
Virginia
Mark Neapolitan
Regional LPM
Signet Jewelers
Eastern PA/Philly
Mark Neapolitan
Regional LPM
Signet Jewelers
AR/LA/AL/MS
Mark Neapolitan
Zone Mgr, LP & Safety
Lumber Liquidators
Pomona, CA
Lumber Liquidators
Zone Mgr, LP & Safety
Lumber Liquidators
Sandston, VA
Lumber Liquidators

Daily Job Alerts


Appearing One Day Only
View our Internet Jobs Archives here
District Mgr AP
Abercrombie & Fitch
San Francisco, CA
Abercrombie & Fitch
Zone AP Leader
Big Lots
Los Angeles, CA
Big Lots
Regional LP Mgr
Bob's Discount Furniture
Chicago, IL
Bob's Discount Furniture
LP Manager
CVS Health
Huntington Station, NY
CVS Health
LP Leader
Festival Foods
Janesville, WI
Festival Foods
Dist LP Mgr
Kohl's
Belton, MO
Kohl's
LP Specialist
Fred Meyer
Grants Pass, OR
Kroger
Dept Mgr LP & Safety
Lowe's
Lexington, NC
Lowe's
Regional LP Mgr
Save a Lot
New Castle, DE
Save a Lot
AP Group Leader
Target
Tucson, AZ
Target
ETL Assets Protection
Target
Lehigh, PA
Target
AP Team Leader
Target
Nashua, NH
Target
Store AP Mgr
Home Depot
Houston, TX
Home Depot
Store AP Mgr
Home Depot
Charlotte, NC
Home Depot
AP Manager in Training
Walmart
Donaldsville, LA
Wal-Mart
AP Manager in Training
Walmart
McCook, NE
Wal-Mart
AP Manager in Training
Walmart
Gallup, NM
Wal-Mart
AP Manager in Training
Walmart
Bryant, AR
Wal-Mart
AP Manager in Training
Walmart
Magnolia, AR
Wal-Mart
AP Manager in Training
Walmart
Houma, LA
Wal-Mart
AP Manager in Training
Walmart
Pine Bluff, AR
Wal-Mart
AP Manager in Training
Walmart
Camden, AR
Wal-Mart
AP Manager
Sam's Club
Conroe, TX
Wal-Mart
LP Mgr in Training
Sears
West Hartford, CT
Sears Holdings Corp
LP Manager
Kmart
Albuquerque, NM
Sears Holdings Corp
LP Manager Hrly
Sears
Tukwila, WA
Sears Holdings Corp


Home of the Industry's Original
On the Move
Sponsored by Civil Demand Associates
| | |
| --- | --- |
| | DJ Cunningham was promoted to Loss Prevention Manager for Nebraska Furniture Mart. |
| | Aaron Tellez was named Multi-Facility Asset Protection Manager for Walmart. |
| | Rebecca Trevino was named Regional Loss Prevention Manager for Chicago IL for Burlington Stores Asset Protection Department. |
Post Your New Job or Promotion!
See all the Industry Movement


Your Career
Sponsor this section of the Daily
Leadership: Can You Learn to Communicate and Embody It? Leadership excellence is more than just being a good speaker; it requires you to know what to say and how to say it. It requires excellent communication skills. Use these tips to turn your speech into a habit and embody it into your leadership skills. Speak with authority

7 Speaking Hacks to Make You a Better Leader If you want to be respected and appreciated as a leader, you'll need to have clear communication skills to make sure your team is on the same page. Use these seven hacks to make sure your communication is clear and engaging. Slow it down

10 Straightforward Tips to Stand Out as a Speaker At your next public speaking event, don't go for the outrageous moves. Saying the right things and in the right way will go a lot farther in making sure people listen and remember what you have to say, instead of going for attention-getting moves. Use these tips to help you stand out in a professional manner. Avoid sameness

6 Tips to Help You Speak Better in Public
For some of us, public speaking is our worst nightmare. Just the thought of having to get up there and talk in front of a crowd can turn a stomach. Evolving your speaking skills takes time and effort, but it can be done. Just follow these tips. No preaching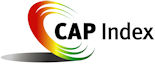 Tip of the Day
Sponsored by Vector Security
Seems like the longer a process goes, the harder it is for everyone to stay focused on the initial purpose and maintain the enthusiasm as when it began. Time and difficulty have their impact, but maintaining the passion and enthusiasm is up to each person. With the last step seemingly the easiest, it is usually the most critical step of all and many tend to approach it as if it is a mere formality when, in reality, that last step can be the biggest and, if you do not watch out, it could be a step right off the cliff.

Just a Thought,
Gus





Upcoming Events
---

Recruiting?
Get your job e-mailed to everyone... everyday
Post on our Featured Jobs Board!
Reach your target audience in 2015 every day!
Request our 2015 Media Kit
update account / change e-mail
unsubscribe FEEDBACK
www.downing-downing.com

Advertise With The D&D Daily




36615 Vine Street, Suite 103
Willoughby, OH 44094
440.942.0671
copyright 2009-2019
all rights reserved globally