The D&D Daily Mobile Edition
October 30,

2014



The LP Industry's #1 News Source - Informing, Educating and Instilling a sense of community


News Brief
Sponsored by WG Security Products, Inc.

NYC Police Commissioner Talks Retail Security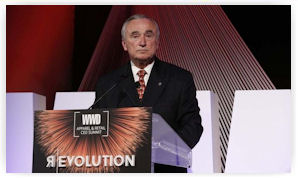 Comm. William Bratton asks retailers to work together to fight ORC, fraud and credit-card skimming - NYPD implementing 'Predictive Policing' Just as New York City Police Commissioner William Bratton has led a collaborative effort to drive down crime to record low levels, he encouraged attendees to work together to help offset identity fraud, credit-card skimming and other crimes affecting the fashion and retail sector. Grand larceny, perhaps retailers' and fashion companies' greatest concern, accounts for 41 percent of all crime in the city, he said. Rival gangs that used to fight more over drugs are now clashing over credit-card and identity thefts, as well as ATM skimming. That is a $30 billion problem in the U.S., according to the Federal Bureau of Investigation, Bratton said. One of the main problems remains grand larceny. Compounding the problem is that many thieves are buying merchandise for resale, a phenomenon driven by visitors from Albania and other Eastern Bloc countries where authorities are unwilling to do anything, according to Bratton. Requiring PIN numbers and chip devices on credit cards helps, as well as security-camera monitoring in stores. In May, the NYPD launched a grand larceny division with 250 detectives to try to get a better handle on determining patterns of identity theft. And in April, with the support of 10 nationwide retailers and 18 law-enforcement agencies, the NYPD set up the New York Organized Retail Crime Association. Bratton highlighted how theft leads to higher retail prices for consumers, lost sales tax revenues, less money for police, education and other civic essentials, and greater health and safety risks. An example was given of how organized gangs steal a consumer's credit-card data by transferring it onto the magnetic strip of another card - be it a fake credit card, a loyalty card or even a hotel room key. A video was shown of a woman in an unidentified store buying a stack of iPads and other products - and paying for them with 12 credit cards. The person whose identity was stolen was hit by more than $3,000 of purchases he did not make. The woman in the video was accompanied by a group of accomplices, who then would do the same thing with other fake credit cards. Bratton called on retailers to be more vigilant in these types of situations, scoffing at how the clerk ignored the fact that the woman was paying with 12 cards. wwd.com
Police vs cartels in the high-tech battle to stop cybercrime Cybercrime costs the global economy an estimated $400 billion a year, and as it grows in scale and sophistication, law enforcement is having to do the same. The U.S. secret service helped prevent over $1 billion in fraud losses from cybercrime last year, but it is up against skilled and organized international crime networks. Ed Lowery, a special agent at the U.S. Secret Service Investigative Division, has witnessed the criminals becoming increasingly sophisticated. "What we've seen develop over the last 10 to 15 years has been cartel behavior from individuals who ... have developed a very, very intricate criminal conspiracy or criminal consortium to commit crimes against assets of the United States, ex-filtrate data and then monetize that data around the world," he says. With hackers driven by a desire to make a fast buck, or by political motives, cybercrime and geopolitical tension often go hand in hand. Whether it is China or Russia, this is a major challenge for law enforcement. cnn.com
Black Friday Top Date for Card-Present Fraud - Stolen cards used more often online than in store Last year, Black Friday was the top date for "card present" (CP) fraud, where a payment card is presented in a store for unauthorized usage. Data science company Feedzai analyzed data representing $750 billion in payment volume and more than 17.5 billion transactions in both card present (CP) and card not present (unauthorized online card purchases, or CNP) environments. Feedzai also found that the average CNP fraudster spends about $900 per card in five days, while CP fraudsters take seven days to spend an average of $450. In 2013, the 10 days with the most CNP fraud occurred in November. More than three times more CNP fraud occurs in November than in June (the month with the least CNP fraud). None of the top CNP fraud days in November were on Black Friday because they were busy with CP fraud. Shoppers, and fraudsters, flood brick-and-mortar retailers making Black Friday the day with the most CP fraud. Other notable findings include:

| | |
| --- | --- |
| ● | The most CNP fraud occurs between 12 and 1 pm, while CP fraud is more likely to occur between 4 and 5 pm. |
| ● | The highest rate of overall fraud occurs on Monday, and Sunday is the day that the fewest fraudulent transactions occur. The most CP fraud occurs on Saturday, 42% higher than on Sunday, and the most CNP fraud occurs on Monday, 92% higher than on Sunday. |
| ● | Grocery stores/supermarkets (25%) and home supply warehouse stores (8%) are top targets for CP fraud. Top merchant categories for CNP fraud include electronics stores (11%), discount stores (10.2%) and computers, peripherals and software (7.8%). chainstoreage.com |
Costco isn't the only store closed on Thanksgiving Day Once upon a time, you could eat Thanksgiving dinner without worrying whether you might miss a doorbuster deal. But in the last couple of years, stores have been falling over each other to offer Black Friday sales on Thursday itself, opening their doors before many people are even done with their turkey. Now, some stores are saying enough. GameStop and Nordstrom joined Costco in deciding they will remain closed on Thursday and open for Black Friday on, well, Friday. cnn.com
POS malware sees sharp increase in Q3 - 'Retailers are vulnerable' As the holiday season approaches - with its resultant buying frenzy, findings from Damballa's "2014 Q3 State of Infections Report" indicate retailers or consumers are vulnerable. Point-of-sale (POS) malware attacks made a sharp leap. During Q3, Damballa said it observed as many as 138,000 events on any one day in a single enterprise network. That news shouldn't come as much of a surprise, since the quarter hosted some very prominent breaches, all attributed to POS malware, at Home Depot, Jimmy John's, Dairy Queen, P.F. Chang's and Goodwill - with 'Backoff' taking a star turn. According to the report, Backoff infections grew 57% from August to September and 27% during the month of September. scmagazine.com

44% of Fortune 500 Companies Are Exposed - Employee credentials popping up on hacker forums Email addresses and passwords from employees at Fortune 500 companies are turning up on forums and paste sites used by hackers. About 44% of Fortune 500 companies have suffered exposure of at least some employee credentials, according to a new report Wednesday from Big Data firm Recorded Future. "I guessed there would be over 100 companies but we were surprised to see 221 companies on the list," Recorded Future CEO Christopher Ahlberg told CIO Journal. The list includes login data of those that operate critical infrastructure at a number of companies, including 38 finance firms, 19 public utilities, 16 healthcare corporations and 15 energy companies. Recorded Future declined to name specific companies. Most of these exposures happened because employees used their work email addresses and possibly work passwords on third-party websites which were later hacked. Researchers at Recorded Future said they didn't know of any instances where these credentials were used by cyberattackers, but it's likely that at least some of these credentials were valid. wsj.com

More Boardrooms Getting Hip to Cybercrime - Cyber Risk not just an 'Operational Issue' anymore The ever-changing threat landscape for cybercrime has garnered the attention of many corporate boards, and this is changing the nature of the discussion for what it means to have an effective cybersecurity policy at those organizations. Before the recent spate of high-profile breaches, including Target and JP Morgan, cyber risk was an operational issue, said David Conca, director of risk management at Univision Communications Inc. "It's the board's responsibility now," he said, because of the likelihood of lawsuits that will follow such breaches. One of the ways to keep your company prepared for any possible breach or cyber-related event such as a controversial tweet that goes viral or a hack of the firm's social network accounts is to conduct a scenario assessment that looks at every possible outcome to a situation, from the most favorable to the worst outcome. wsj.com

White Paper: U.S. Payments Industry Can Layer EMV Chip, Encryption and Tokenization Security Technologies to Help Protect Against Card Fraud Businesses processing credit and debit payments can help protect themselves against new and evolving fraud threats by implementing EMV chip technology, tokenization and encryption security technologies in conjunction, the Smart Card Alliance Payments Council states in a white paper released today. The white paper, "Technologies for Payment Fraud Prevention: EMV, Encryption and Tokenization," can be downloaded for free here. smartcardalliance.org

New solution launched to prevent fraudulent mobile transactions iovation, winners of this year's Most Innovative Online Product at the Retail Fraud Awards, have launched an updated solution to their award winning product which enables businesses to identify and prevent fraudulent mobile transactions while improving the consumer mobile user experience. Originally launched in 2010, the iovation Mobile Software Development Kit (SDK) uses the world's largest device behaviour database to determine the trustworthiness of transactions conducted from iOS or Android devices. retailfraud.com

Millennials Are Twice as Likely to See Mobile Payments as Secure, More Convenient New research from GfK reveals vast age differences in US attitudes toward mobile payments, with Generations Y and Z - often referred to as Millennials - twice as likely to view them as faster, easier, or more efficient than other types of transactions. These younger US consumers also show more confidence in the security of mobile payments - although Generations Y and X are actually more concerned than Baby Boomers about the possibility of a personal information breach via mobile payments. businesswire.com

Retailers Preparing for Surge in Online Shopping with Re-Focused Shipping Calendar With expectations higher than ever for a merry omnichannel holiday season, retailers are assertively preparing their shipping operations to avoid delivery and service hiccups. According to Shop.org's eHoliday survey conducted by Prosper Insights & Analytics, nearly eight in 10 (78.8%) retailers surveyed will set their standard shipping deadlines for guaranteed Christmas delivery to expire at least a week before the big day, compared to 73.7 percent who said so last holiday season. Additionally, approximately one in five (21.2%) will set those deadlines to expire December 19 or later, compared to more than one-quarter who said so last year (26.3%). nrf.com

FTC sues AT&T over deceiving its unlimited-data customers Federal officials on Tuesday sued AT&T, the nation's second-largest cellular carrier, for allegedly deceiving millions of customers by selling them supposedly "unlimited" data plans that the company later "throttled" by slowing Internet speeds when customers surfed the Web too much. The Federal Trade Commission said the practice, used by AT&T since 2011, resulted in slower speeds for customers on at least 25 million occasions – in some cases cutting user Internet speeds by 90 percent, to the point where they resembled dial-up services of old. The 3.5 million affected customers experienced these slowdowns an average of 12 days each month, said the FTC, which received thousands of complaints about the practice. washingtonpost.com

Elizabeth Arden Logs Third-Straight Quarterly Loss Beauty products maker Elizabeth Arden Inc reported a quarterly loss for the third time in a row as sales of perfumes, its largest business, continued to decline. The U.S. cosmetics maker, which has been struggling with weak sales for the past year, said revenue from its North American business fell 23 percent due to weak demand for celebrity fragrances and Elizabeth Arden branded products. Total revenue in the quarter ended Sept. 30 fell 21.3 percent to $270.4 million. foxbusiness.com

RadioShack hires former Treasury adviser Harry J. Wilson to help with its turnaround efforts RadioShack has hired former Treasury Department adviser Harry J. Wilson to help with its turnaround efforts. The struggling consumer electronics retailer said Wednesday that Wilson will serve as chief revitalization officer, reporting to its board and CEO Joe Magnacca. Wilson is the founder and CEO of The Maeva Group. He previously served as a senior adviser in the Treasury Department and was a senior member of the Auto Task Force, which was responsible for the Treasury's role in the restructuring of General Motors and Chrysler. RadioShack warned in September that it might need to file for Chapter 11 bankruptcy protection as it struggles to compete with online retailers. foxbusiness.com

Wal-Mart to Close 30 Stores in Japan
Wal-Mart Stores Inc. will close about 30 outlets in Japan as it focuses on its fresh food offerings and expands its e-commerce business in the world's third-largest economy. Wal-Mart's Seiyu unit also will accelerate upgrades to its existing stores as it broadens fresh food and deli offerings, the world's largest retailer said in an e-mailed statement yesterday. About 50 stores are expected to be remodeled by next year, it said. bloomberg.com
UK fraud office launches investigation into Tesco's $420M shortfall

The 5 most common retailer mistakes - and how to fix them

Quarterly Same Store Sales Results
Baskin-Robbins Q3 up 5.8%
Luxottica Q3 up 4.3%
Dunkin' Donuts Q3 up 2%
Havertys Q3 up 1.9%
Big 5 Sporting Goods Q3 up 0.1%
McDonald's Q3 down 3.3%
GNC Q3 down 6.9%

October Same Store Sales Results
Rite Aid front-end sales up 2% with pharmacy up 7.1% & total sales up 4.5%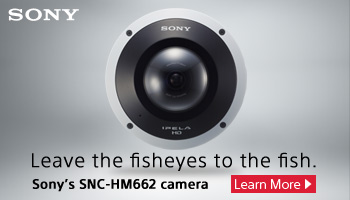 All the news - One place - One Source - One Time
The D&D Daily respects your time
& doesn't filter retail's reality
Report Your News!
(content subject to approval)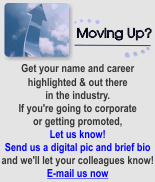 Loss Prevention News Network

Joe Malone, co-owner of Security Resources, tells us how his company has grown from a small business in Philadelphia to a national security firm specializing in security guard and investigative solutions throughout North America. Licensed and registered in all 50 states, Security Resources utilizes a partner network of over 700 security companies to address the ever-changing needs of retailers. In this interview, Joe talks about their industry-leading process.

Filmed at the D&D Daily's 2014 "Live in NYC" Broadcast Event.



Joan Manson

Sponsored By:


Bass Security





Sponsored By:



Keith White & Michael Nelson

Sponsored By:


Dan Faketty and Professor Bob Hanson

Sponsored By:


The NRF's LP Legislative Committee, a National Update





Jeff Fulmer & Jon Gold


Sponsored By:


Preparing - Training - Responding to the Active Shooter





Rich Mellor


Sponsored By:

Cyber Security's Increasing Impact on Retail & the Role of Loss Prevention

Tom Litchford
Sponsored By:

Stan Welch, VP of LP, JCPenney



Sponsored By:



In case you missed it ...
Click here to view all the episodes from
"Live in Ft. Lauderdale at the NRF LP Show."

Solution Providers, have a video or commercial you want to publish? Contact us.



eBay News

Man gets 4 years in prison for $900k wire fraud, following LE Investigation with eBay's GAP team assisting
A federal judge has sentenced a Muskegon County man to four years in prison for ordering more than $900,000 in computer equipment for Muskegon's Mercy Health Partners between 2006 and 2010, then intercepting the equipment and selling it for his own profit. Between April 2006 and November 2010, Goins carried out a scheme under which he caused Trinity Information Services to buy approximately $921,158 in computers, monitors, servers and related equipment, then diverted the equipment to himself. Goins then sold the stolen equipment to others over eBay and, after developing a business relationship with buyers, directly to his customers via e-mail, according to his written plea agreement with the U.S. Attorney's office in Grand Rapids.

Read more here

For further information on PROACT, email inquiries to PROACT@eBay.com.
eBay Direct - Click Here
(notify - info - questions)

e-commerce

Sponsored by The Zellman Group
The Future of Fraud
The days of those early fraudsters has faded. New forces are at work to perpetrate fraud on an industrial scale. Criminal enterprises have arisen. Specializations have emerged. Brute force attacks, social engineering, sophisticated malware – all these tools, and so many more – are being applied every day to cracking various security systems. The criminal underworld is awash in credentials, which are being used to create accounts, take over accounts and commit fraudulent transactions. The impact is massive. Every year, billions of dollars are lost due to cyber crime. Aside from the direct monetary losses, customer lose faith in brand and businesses, resources need to be allocated to reviewing suspect transactions and creativity and energy are squandered trying to chase down new risks and threats. By hook or by crook (and mainly by crook), fraudsters are finding cracks they can slip through; it's bound to happen. By watching carefully, we can see when they slip up and stop them from getting away with their intended crimes. If the earliest days of fraud saw impacts on individuals, and fraud today is impacting enterprises, the future of fraud is far more sinister.
wired.com
Americans Top Fear: Credit Card Data Getting Stolen
Some 69 percent of those surveyed said they feared credit card data attacks (which is interesting, given that debit card attacks are potentially much more dangerous to consumers), followed closely by 62 percent who said they freaked out about having those same cyberthieves break into their desktop computer or smartphone and stealing private data. A sharp drop to 45 percent is where the next most popular fear-home burglary when no one is home-appeared, followed closely by car stolen/broken into (42 percent).
pymnts.com
The Wearables Security Conundrum
Smartwatch marketing focuses on a device's usability and functionality, but what seems to be missing is a focus on implementing and educating the consumer about one of the industry's key concerns: data security. And while smartphone companies have marketed the concept of security measures to consumers, not many specifics has been revealed as to how that is going to be achieved. "A smartwatch can track even more personal and more sensitive information than a smartphone, so marketers need to be careful what potential marketing application they want to develop" Anselme Laubier, a technology expert at GfK told Mobile Commerce Daily. While marketers focus on pitting the product's design, apps and features against one another, industry experts suggest more focus needs to be on device security so consumers can feel comfortable using it as a primary device to conduct business, make financial transactions and conduct other personal matters.
pymnts.com
"Fraud is not a person - it is a dynamic grouping of statistics that deviate from the norm."
Stuart B. Levine, CFI, CFCI
CEO, The Zellman Group & Zellman Fraudnet


ORC News
Sponsored by Security Resources
Six accused in $639K bank fraud scheme spanning region Twenty-nine people from northern Illinois and northwest Indiana are facing state or federal charges accusing them of a wide-ranging bank fraud scheme known as "cracking cards" that utilized both rap music and social media. Six defendants charged in U.S. District Court in Indiana with conspiracy to commit bank fraud allegedly posted Internet rap videos referring to the "cracking cards" scheme and displaying large amounts of cash and expensive items. Members of the alleged scheme on their own or through others supposedly deposited bogus checks into accounts and withdrew money that was advanced by the financial institutions before the checks were rejected. nwitimes.com

Second Arrest in Pennsylvania Credit Card Fraud Ring Probe A second suspect has surrendered to authorities in connection with a statewide credit card fraud ring which authorities say netted tens of thousands of dollars. Cecelia Robinson, 31, surrendered to police in her hometown of Chicago, and will be returned to Pennsylvania to face several felony charges including theft, conspiracy, fraud, and forgery. Last week, Delaware County resident Lovell Davis III was arrested and charged with running the counterfeit ring. The Pennsylvania attorney general charges that Davis made dozens of counterfeit credit cards and then used them to make purchases and get cash. The AG's office says Davis, Robinson, and a third person, already in jail, targeted banks all across the Commonwealth of Pennsylvania. They say Robinson would rent cars with the credit cards, then travel to banks in Philadelphia, Harrisburg, and Pittsburgh to engage in the scam. cbslocal.com

Cargo Thefts Down, Average Loss Skyrockets
The number of truck cargo thefts in the U.S. fell in the second quarter of the year, but the average loss per heist doubled during the same time, according to a new report from FreightWatch International. The logistics security services provider recorded a total of 208 incidents. The average loss value per incident during the quarter was $321,521 a 104% increase from the third quarter of 2013 and 82% higher than the previous quarter, while the number of thefts declined by 20%. truckinginfo.com
Cargo Theft Ring Leader arrested in San Antonio, TX San Antonio Police arrested the suspected leader of a theft ring Wednesday morning accused of stealing 18-wheeler tires across the state. San Antonio Police Department Spokesman Officer Douglas Greene said Joel Vargas, 28, has been stealing the tires for years from as far away as Houston and Austin. Following a lengthy investigation, SAPD investigators were able to gather enough evidence to arrest Vargas and a suspected accomplice, Jose Regalado, 42 Thursday. mysanantonio.com

3 men caught stealing from Victoria's Secret in Deerbrook Mall Three men were arrested Monday after they were caught stealing from a lingerie store in Deerbrook Mall, according to Humble police. Arkele Wilson, Theron Davis and Deddrick Demon Arceneaux were charged with organized retail theft. On Sunday, officers received a call for a shoplifting in progress at Victoria's Secret inside the mall, but the suspects fled before police arrived. The same three suspects returned the following day, and employees recognized them and called police again, investigators said. The suspects attempted to flee the scene, but were apprehended. Investigators said the trio could possibly be involved in other thefts that occurred at Victoria Secret stores in Houston, Galveston and Louisiana. If so, additional charges could be filed. Davis, who was dressed as a woman, was given a $5,000 bond. In addition to the theft charge, he was charged with use of a criminal instrument. click2houston.com
Suspected shoe thieves caught on camera pepper spraying Timberland's store manager Orlando police said they are searching for the three women who robbed a Timberland store on International Drive and pepper sprayed the manager. Investigators said the women put several pairs of shoes inside shopping bags, and when the staff caught on, the store manager tried to grab the merchandise as the women were exiting the store. As the two struggled over the bag, one of the women came back inside and pepper sprayed the manager. wftv.com

Toronto couple arrested in $3-million credit card fraud A Toronto couple faces fraud charges after a credit card company discovered more than 100 fraudulent cards totaling $3 million, dating back to 2001. A man and woman face a number of fraud-related charges after Citi Cards Canada was allegedly defrauded of $3 million since 2001. Between May 2001 and August 2014, a couple applied for more than 100 Home Depot credit cards online using other people's names, police said. Det. Phil Chung of the financial crimes unit said police are investigating whether they used fake names or the names of real people who were unaware of the accounts. The couple would then increase the credit card limits to the maximum amount, and use them to purchase gift cards, appliances, home renovation products and other items at Home Depot, police said. They would pay the credit card bills with cheques without sufficient funds, police said, adding the total fraud against Citi Cards Canada Inc., which backs the Home Depot cards, topped $3 million. thestar.com

Alleged serial shoplifter wanted in 5 jurisdictions in Georgia Detectives from at least five jurisdictions want to question an accused serial shoplifter arrested after a dangerous high-speed chase. Snellville, GA Police say Carl Thompson, 30, was speeding on Highway 78 Tuesday morning. When an officer tried to pull him over -- he ran through two red lights and continued going at speeds up to 110 miles an hour. The entire chase was recorded on a police dash camera. The chase only lasted about four minutes because Thompson's truck ran out of gas. Only after officers took Thompson into custody did they realize he was a wanted man in several suburban cities and counties. Whitehead said police believe Thompson has been going into mainly Target stores around the area and stealing high-end big screen TV's. He allegedly carted the product to the back loading dock at the store and then put them in the back of the same truck he was captured in after the chase. Investigators in Flowery Branch, Gainesville, Hall County, Snellville, and Gwinnett County are looking at cases against Thompson. Whitehead says there could be more. wsbtv.com
Do you have an ORC case to share?
Share your ORC news and help the industry grow


Retail Crime News

Sponsored by NuTech National
Gunmen take woman hostage, shoot security guard in NE Houston Big City Food Store Houston police said two men took a woman hostage and shot a security guard while trying to hold up the store. According to the Houston Police Department, it happened around 8:30 p.m. Wednesday at the Big City Food Store. Witnesses told police that two armed men entered the store and forced a manager to a back office to take money from a safe. A security guard on duty drew his weapon, and the suspects fled across the store to a beauty salon in the corner. There was no way out of the salon, so the men took a woman hostage until they could get to the front door. The security guard tried to tackle the robbers as they let the woman go, but he ended up getting shot in the leg. The woman was unharmed as the robbers fled. The security guard was taken to the hospital in stable condition. khou.com

Suspect caught after CVS robbery sparks School Lockdown in Indianapolis A suspect was captured Wednesday morning following a robbery at a northeast side CVS. The robbery happened around 9:15 a.m. at 5925 E. 71st Street. Indianapolis Metropolitan police set up a perimeter between 71st and 75th Streets. An officer arrived on the scene and as he was speaking to the suspect inside the store, the suspect fled on foot through the store. As he was running, the suspect pulled a handgun from his waistband. The suspect exited through a side door. The officer exited the main entrance of the store and met the suspect outside in the parking lot near the suspect's vehicle. The armed suspect failed to listen to the officer's commands and the officer fired one shot at the suspect. The suspect was not hit. The suspect then fled on foot eastbound into a nearby neighborhood. Officers quickly set up a perimeter while waiting for the assistance of a K-9 officer and an IMPD helicopter. A short time later the suspect was caught and arrested around 10 a.m. fox59.com

Suspect in deadly 2012 Oklahoma City Target shooting found guilty of murder David Bloebaum was found guilty of first-degree murder in a shooting outside an OKC Target. He will be sentenced Nov. 14. The jury recommended he serve life without parole. Witnesses said the incident started with road rage on the Kilpatrick Turnpike. Bloebaum and Jasen Yousif were trying to run each other off the road when prosecutors said Yousif back off and exited the turnpike. Surveillance video shows Bloebaum follow Yousif into a Target parking lot off of Memorial and Penn in OKC. Bloebaum's lawyers said that's when Yousif came after him with a knife, stabbing the driver's seat before Bloebaum shot him. But Yousif's lawyers said he wasn't holding a knife and said Bloebaum invented the story. koco.com

90 percent of Lee County, GA shoplifting happens at Walmart Lee County, Georgia is known for being a rural, quiet community, that has gained notoriety over the past decade for producing pageant, music, and sports talent. But shoplifting crimes are up for 2014, according to the Lee county Sheriff's Office. Even by itself, shoplifting makes up close to half of all the crimes in Lee County, and the majority are just from one store: the Walmart on Ledo Road. "I would say almost 90 percent," said Lee County Sheriff Reggie Rachals. He said the enormous number was about the same last year. Deputies arrested 244 people for shoplifting county wide, and 90 percent of them were at Walmart in 2013. This year the total arrests have already increased to 265 people. walb.com

Oklahoma City Man is accused of trying to steal 21 purses worth more than $6000 An Oklahoma City man was arrested Saturday after he was seen on security footage trying to steal 21 purses worth thousands of dollars. About 11 p.m. Saturday, a security guard at The Outlet Shoppes at Oklahoma City told police he saw a man wearing a dress shirt, dress pants, a vest and sparkly red shoes run from the Michael Kors store to a nearby truck stop. The front window of the store was broken using a brick, and 21 purses were taken out of the store and dropped outside when the man took off running. The purses were worth $6,319, police said. At the truck stop, police found Jimmie Brown, 24, dressed as the security guard had described. At the store, officers watched surveillance video that showed Brown breaking into the store and taking the purses. newsok.com

Atlanta police seek woman suspected in at least 4 armed robberies Atlanta police are asking the public for helping identify a woman suspected in at least four armed robberies in recent weeks. Investigators say the woman robbed a Walgreens and a CVS on the 2700 block of Metropolitan Parkway SW as well as a hair braiding salon on Martin Luther King, Jr. Drive SW between Oct. 6 and 19. ajc.com

Phoenix Police investigating Boost Mobile robbery Police are looking for two men who they say robbed a Boost Mobile store in Phoenix. Phoenix Police say on October 15th two men entered the Boost Mobile near 19th Ave & Indian School Road and pointed a gun at the employee demanding money. Both men were confronted by a security guard, they pointed the gun at him and stole his cell phone. fox10phoenix.com

Man takes selfie of himself burglarizing a Sporting Goods store in Wisconsin and leaves his phone at the scene of the crime A 19-year-old suspect took a photo of himself burglarizing a Black River Falls business and left his cellphone behind at the scene, according to Black River Falls police. Thomas Thorson of Black River Falls faces charges of armed burglary and eight other burglary charges after his arrest Monday, Chief Patrick LaBarbera said. Officers found a large knife and his cellphone after a burglary early Oct. 23 at the Wazee Sports Center, LaBarbera said. On the phone was a picture of Thorson at the crime scene. Thorson and 37-year-old Dawn Anderson later tried to cash a fraudulent check at Co-op Credit Union in Black River Falls. Authorities believe Anderson also had her son, 17-year-old Austin Anderson, cash a fraudulent check. The checks were stolen during a burglary. lacrossetribune.com

Security Guard Encounters Bear at Lancaster, CA Pet Grooming Shop A bear visited a Lancaster business district early Thursday in an early morning search for food in trash bins at a pet grooming store. The black bear was reported near 15th Street West and West Avenue K in the northern Los Angeles County community in the Antelope Valley. A security guard patrolling the area responded to a report of someone knocking on the business' back door. He arrived to find the bear going through trash. nbclosangeles.com
Kay Jewelers in the Cielo Vista Mall, El Paso, Texas; Grab and Run suspect arrested by Mall Security after attempting to flee with a $5,599 ring

Kay Jeweler in the Grove City Outlets, Grove City, PA the victim of a Grab and Run of a Rolex watch valued at $10,300


Robberies and Burglaries
● AT&T - Tifton, GA - Burglary
● Circle K - Bloomington, IN - Armed Robbery
● CVS - Paulding, GA - Armed Robbery
● Dollar General - Pottstown, PA - Armed Robbery
● Dollar General - Augusta, GA - Armed Robbery
● Dysart's Travel - Newburgh, NY - Armed Robbery - 1 indicted
● Mr. Pip's - Decatur, GA - Armed Robbery
● Payday Loan - Aurora, IL - Armed Robbery
● Quantico - Lakewood, WA - Burglary - 30 guns stolen
● Rite Aid - Skowhegan, ME - Armed Robbery
● Sears - Cedar Rapids, IA - Robbery - 2 charged
● 7-Eleven - Fort Myers, FL - Armed Robbery - 14 yrs old girl
● Verizon - Elmhurst, IL - Armed Robbery
● Verizon - Beaumont, TX - Armed Robbery
● Yogen Fruz - Elmhurst, IL - Armed Robbery

Vendor Spotlight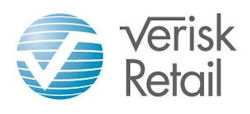 The Analytics Ecosystem for Retail
Verisk Retail — a leading source of information about risk — provides systems and services to help retailers prevent loss, manage risk, and ensure compliance with laws and regulations.

Data Management and Analytical Services
Verisk offers data management and analytical services to help retailers manage and analyze their own data.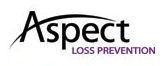 Aspect Loss Prevention

Exception-based reporting for retail loss prevention
Aspect Loss Prevention serves retailers with advanced analytical systems that can identify fraud, suspicious activity, employee compliance issues, and more. Aspect systems identify "exceptions" to normal point-of-sale activities. Such exceptions can indicate employee theft and fraud, as well as training deficiencies and operational flaws. Aspect also offers web-based reporting, protection for credit card transactions, linking of transaction data with security camera footage, integration with case management systems, and more.

Asset Protection Information System

Data management and advanced analytics
The Asset Protection Information System (APIS) is a case and data management platform used by loss prevention and risk management divisions at many of the world's leading retailers.
Databases for Crime Prevention
Verisk offers two unique crime databases that collect, share, and analyze crime data to support law enforcement and reduce the economic effects of crime for retailers and their supply chains.


The Law Enforcement Retail Partnership Network

Combating organized retail crime
The Law Enforcement Retail Partnership Network (LERPnet) is a national database and secure information-sharing system for retail crime incidents. The system allows retailers to share and analyze retail crime data in a controlled and secure environment. LERPnet connects retailers with local, regional, and national law enforcement agencies.

CargoNet

The cargo theft prevention and recovery network
CargoNet is a national database and information-sharing system managed by crime analysts and subject matter experts. The system is designed to prevent cargo theft and improve recovery rates through secure and controlled information sharing among theft victims, their business partners, and law enforcement. CargoNet offers advanced analytics, integrated databases, a theft alert system, 24-hour support for investigations, and a tractor/trailer theft deterrence program.

Featured Job Listings
Sponsored by Cam Connections
Feature Your Job Here For 30 Days -
70% Aren't On the Boards
Director of LP
Fred Meyer Jewelers
Portland, OR
Kroger
Sr. Director, Field LP
Ross Stores
Dublin, CA
Ross Stores
Director of LP
Restoration Hardware
Corte Madera
Restoration Hardware
National Account Executive
Checkview
Northeast Region
Checkview
National Account Executive
Checkview
United States
Checkview
ORC Investigations Mgr
The Home Depot
Atlanta, GA
The Home Depot
Director, Pharmacy LP
Rite Aid
Camp Hill, PA
Rite Aid
Corporate Investigator
Confidential
San Francisco Bay, CA
Confidential
National Account Manager
Vector Security, Inc
TBD
Vector Security, Inc
LP Agent
JONS Markets
Los Angeles, CA
JONS Markets
LP Investigator
Lamps Plus
Chatsworth, CA
Lamps Plus
National Account Mgr
Confidential
Northeast
Downing & Downing

Limited Time Only - Post Your Multi-Unit LP jobs for FREE - Learn More Here

Daily Job Alerts


Sponsored by Cam Connections
Appearing One Day Only
View our Internet Jobs Archives here
AP Manager
BJ's Wholesale Club
Hamilton, NJ
BJ's Wholesale Club
AP Manager
BJ's Wholesale Club
New Jersey, NJ
BJ's Wholesale Club
AP Manager
BJ's Wholesale Club
Miami, FL
BJ's Wholesale Club
AP Manager
Cabela's
Sun Prairie, WI
Cabela's
AP Manager
Sam's Club
Marietta, GA
Wal-Mart
AP Manager
Sam's Club
Sugar Land, TX
Wal-Mart
AP Manager in Training
Walmart
Waipahu, HI
Wal-Mart
AP Manager in Training
Walmart
Jamestown, ND
Wal-Mart
AP Manager in Training
Walmart
Orlando, FL
Wal-Mart
AP Manager in Training
Walmart
Payson, AZ
Wal-Mart
AP Manager in Training
Walmart
Merrill, WI
Wal-Mart
AP Manager in Training
Walmart
Princeton, KY
Wal-Mart
LP Manager
Sears
San Antonio, TX
Sears Holdings Corp
LP Manager Hrly
Sears
Irving, TX
Sears Holdings Corp
AP Team Leader
Target
West Jordan, UT
Target
ETL Assets Protection
Target
Orange, CT
Target
ETL Assets Protection
Target
Gainesville, VA
Target


Home of the Industry's Original
On the Move

None to report.
Post Your New Job or Promotion!
See all the Industry Movement


Your Career
Sponsor this section of the Daily
How to Choose the Right References
You sat at the second interview and blew them away. Now your prospective employer wants to check your references, what should you do? How do you pick who will best vouch for you and be able to explain why you're a perfect fit for this new job? This part of the hiring process is not one to take lightly, and here are some tips on collecting your references. Find common ground

Why You Should Stop Trying to Reframe Your Failures in Job Interviews It's a question that always pops up, we prepare for it, and yet when we hear it, we always cringe: Tell me about your biggest weakness. Instead of spinning it into a positive, talking openly about your failures proves that you can reflect and learn from mistakes. Honesty wins

To Get What You Want, Say What You Want
In order to get what you want, whether it's a new job, a promotion, or maybe a salary negotiation, you have to be coherent, both inside and out. This means being focused and clear in your thinking as well as your communication to others. Once you decide what you want to do, stick with it and keep your goals at the front of your mind. Have your elevator pitch ready

What to Bring to a Job Interview
The more prepared you are for a job interview, the better you will do. That's a no brainer, but how should you prepare yourself? The real prep work begins before you even get called in for an interview, when you start looking into the organization and write them a 'Pain Letter.' This will help get you to the next level! Identify a problem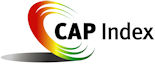 Tip of the Day
Sponsored by Vector Security
The most prevailing comment made by corporate America when they come to market looking for a new senior Loss Prevention executive is bring me someone who has a total business acumen and understands the entire business. Take note to this common theme as it sends a very clear message that you've got to be a retail executive first that happens to be a subject matter expert in Loss Prevention. And as we continue to evolve technologically the demands are greater that you understand the financial, merchandising, supply chain, and operations side of the business and know how to integrate the various shrinkage reduction components within all of them. Being able to communicate all of that is a series of meetings is truly the key and then being able to do it day in and day out is the objective.

Just a Thought,
Gus Downing






Upcoming Events

---
Recruiting?
Get your job e-mailed to everyone... everyday
Post on our Featured Jobs Board!
Reach your target audience in 2014 every day!
Request our 2014 Media Kit
update account / change e-mail
unsubscribe FEEDBACK
www.downing-downing.com

Advertise With The D&D Daily




36615 Vine Street, Suite 103
Willoughby, OH 44094
440.942.0671
copyright 2009-2019
all rights reserved globally