The D&D Daily Mobile Edition
October 30,

2015



The LP Industry's #1 News Source - Informing, Educating and Instilling a sense of community



Moving Up
Sponsored by Stanley Security
See all "Moving Ups" Here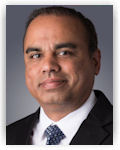 Sharad Shekhar was named Chief Executive Officer for Pelco by Schneider Electric. Pelco by Schneider Electric, a fully owned subsidiary of Schneider Electric, announced the appointment of Sharad Shekhar as Chief Executive Officer. Based at Pelco Headquarters in Clovis, California, Shekhar is responsible for the entire global video business. Having had extensive general management experience with his prior positions at Cummins, where he spent 15 years, Shekhar most recently was in charge of the $1.7B North American Exhaust Aftertreatment Business. Congratulations, Sharad!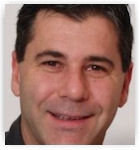 Steven Bova, CPP was named Director, Asset Protection for Taco Bell. Steven comes to Taco Bell from Starbucks Coffee Company, where he worked for over 12 years. His most recent position there was Director - Partner and Asset Protectionm Starbucks Coffee Company - Americas. Prior to that, Steven worked for Lord and Taylor Department Stores, where he was a District Loss Prevention Manager. He holds a degree from the University of Maryland Baltimore County. Congratulations, Steven!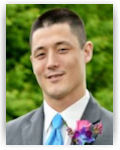 Kazuya Ohara was promoted to Corporate Sr. Analyst, Asset and Profit Protection Department for Sears Holdings Corp. Kazuya's previous position was Manager, Shrink Operations & Analytics for Sears Holdings Corporation. Prior to that, he worked at Kmart for almost 10 years, where he was an Area Manager, Loss Prevention. Kazuya also served in the U.S. Navy for 8 years as a Petty Officer Second Class. He holds a Bachelor of Arts degree in Criminal Justice from Metropolitan State University. Congratulations, Kazuya!


News Brief
Sponsored by WG Security Products, Inc.

ORC's 'PRC' Report

Organized Retail Crime's
Publicly Reported Cases Report

Florida Leads All Other States in ORC - Thieves Love the Heat
Without a doubt, it is clear to see that Florida leads the nation in Organized Retail Crime reports in the D&D Daily. Over the past five years, we've reported on 423 ORC-related cases in Florida, leading second place Pennsylvania with 291 incidents, California (281), Texas (266) and New York (220) rounding out the Top Five. Florida has built an outstanding ORC effort, from the State Prosecutor Office to County Sheriff Departments, all with the tie in of the Retail Loss Prevention teams. The use of a strict ORC law has also been a valuable tool in Florida with longer sentences and the ability to seize profits and property from these offenders. The State of New York's ORC law is currently in the hands of Assemblyman Michael Cusick's in Albany. As of April 2013, the New York State Senate passed the bill, but it has not yet been enacted into law. California has no ORC laws currently.

Top 5 States for ORC Activity Reported by Year
2012: Florida, California, Texas, Pennsylvania, New York
2013: Florida, Pennsylvania, Texas, California, New York
2014: Florida, Pennsylvania, California, New York, Texas
2015: Florida, Pennsylvania, Texas, California, New York
2012-2015: Florida, Pennsylvania, California, Texas, New York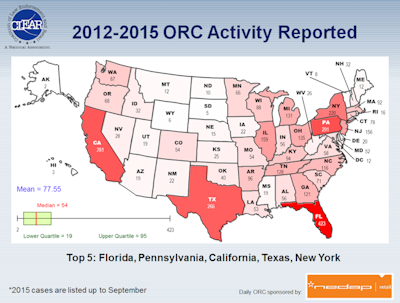 2015 NRF Organized Retail Crime Survey - Results by City
For the sixth year, retailers ranked their "top 10" cities for organized retail crime activity. Some cities are perennials on this list from retailers, and the 2015 top 5 are the same as in 2014 (Los Angeles, Miami, Chicago, New York and Houston). The next five cities show some change since last year. Atlanta moved to No. 14 on the 2015 list (down eight places from 2014), Dallas / Fort Worth moved up to No. 6 from No. 9 in 2014; and Detroit tumbled 14 places from No. 10 last year. By contrast, Orange County, Calif., and Northern New Jersey are in the No. 9 and 10 spots on the 2015 list. nrf.com



LPRC and 7-Eleven Anti-Robbery Project in Jacksonville, Florida!
The LPRC is working with 7-Eleven on conducting anti-robbery, accident and parking lot crime as part of the LPRC Violent Crime Task Force. We already have several retailers making their way to Jacksonville for this project so we look forward to working with everyone! As part of this project, we are meeting all day the 3rd of November, and possibly the morning of the 4th if needed, in Jacksonville, FL.

Wal-Mart's Swat Team Stays on Top of the Headlines
Walmart has a team of a dozen employees who are responsible for preventing the retailer from offending customers with controversial products. The "swat team" of workers scour Walmart's website daily in search of potentially offensive items, like distasteful Halloween costumes, Bloomberg reports. The Walmart team's work is sometimes dictated by the day's news, and they stay on top of headlines to make sure they aren't missing anything that has potential to offend, according to Bloomberg.

In the age of social media, it's important for retailers to appear politically and socially correct, and customers tend to see a company's products as an extension of the business itself and its beliefs. businessinsider.com

Former Burlington Coat VP of Talent Acquisition Pleads Guilty to Funneling $466,290 in Fees to Shell Company She Controlled
Appearing before U.S. District Judge Joseph H. Rodriguez in Camden federal court, Barbara Ames, a former vice president of talent acquisition for Burlington Coat Factory, pled guilty to one count of tax evasion for failing to pay $143,877 in taxes based on her income from the recruitment company, L. Castillo LLC, according to U.S. Attorney Paul Fishman.

Prosecutors contend that Ames used her position with the company to line up payments to L. Castillo over a four-year period, including more than $172,000 in 2012 alone.

Hired in 2007, Ames was responsible for recruiting and hiring individuals for executive management posts with Burlington Coat Factory, which routinely used headhunters to help attract talent, according to an information in the case. As part of those duties, Ames had sole authority over the approval of payments to human resources vendors, the information said.

L. Castillo was formed in 2008, with Ames using her mother's name and Social Security number and a P.O. Box at a UPS store in Bordentown, New Jersey, according to the information. law360.com

T. J. Maxx will stay closed this Thanksgiving - So will GameStop & REI
Target didn't just go all-out on Black Friday last year; it flung open its doors at 6 p.m. on Thanksgiving, the earliest it has ever opened over the sales weekend. And it is expected to stick to a similar schedule this year, as are rivals like Walmart and Best Buy. Macy's is also opening most stores at 6 p.m. Thanksgiving Day. nytimes.com

Department of Labor maybe pushing OSHA rule that makes franchisers liable for violations at franchisees
Republican lawmakers are demanding that the Department of Labor turn over all documents relating to a proposed Occupational Safety and Health Administration rule that would make franchisers legally liable for violations at their franchisees. The lawmakers accuse the department of planning to use OSHA to punish businesses for issues unrelated to workplace safety and hiding those efforts from Congress. oshatoday.com

Beware: OSHA fines could be skyrocketing
- U.S. House Bill Adjust OSHA Penalties
Since 2010, the number of companies facing total OSHA fines above $100,000 has tripled. This month, OSHA issued three penalties that topped one-million dollars and levied nearly a dozen citations carrying six-figure fines.

There's more: Outgoing GOP house speaker John Boehner's final peace offering - negotiating a compromised budget deal that would extend the debt limit and boost spending - took labor officials by surprise after finding that the agreement included a provision to hike OSHA fines nearly 50% in 2016.

The House approved the bill Oct. 28 and the Senate was scheduled to consider it Oct. 29. The bill includes a provision to adjust OSHA penalties annually based on the inflation rate.

Repeat and willful violations - which carry a maximum of $70,000 in penalties - contributed to the high dollar value of these fines. cfodailynews.com

Shopping malls were created with nuclear war in mind
But the shopping mall is only 60 years old, and - while they were partially envisioned as a way to get people to stay near stores and spend money - they were designed to spread the American population away from industrial centers and provide shelter in case of nuclear war.

The first was Southdale Mall near Minneapolis, Minnesota. Southdale and many of the malls that followed were designed by Victor Gruen, an Austrian immigrant who fled Nazi Germany in 1938. When Gruen began proposing his indoor malls to civic and business leaders, he packaged it as a civil defense measure. It was to be a perfect cornerstone of the "life belts" around major cities. To be built just far enough from city centers that they would survive a nuclear bomb strike on the city. businessinsider.com

Walgreens to offer Rite Aid $650M if it walks away and divest 1,000 stores to secure antitrust approval

Merger talks with Ahold progressing, Delhaize says

Target expanding their 'Target Run' curbside pickup service from 21 to 121 stores

Quarterly Same Store Sales Results
Starbucks Q4 Globally comp's up 8%, 9% in U.S., revenues up 18%
Tuesday Morning Q1 comp's up 3.6% with net sales slightly higher than LY
CVS Health Q3 retail drug stores comp's up 1.7%, front-end down 5.8%, pharmacy up 4.6%, net revenues up 10.3%
Aaron's Q3 comp's down 4.1% with total revenue up 10%





National Retail Federation 2015 Return Fraud Survey
We invite you to participate in the 2015 NRF Return Fraud Survey. And as a thank you, those who participate by November 10th will be entered into a random drawing to receive one full registration pass to NRF Protect 2016. Your feedback is pertinent in developing best practices in all areas of retail asset protection and helping our leaders in Washington understand the gravity of some of our industry's issues.

So as to not duplicate answers from companies, we ask that only the most senior loss prevention officer or equivalent within your company complete the survey in order to limit responses to one per company. NRF will also make sure to send survey respondents a copy of the full report once it is released in December. Please contact Bob Moraca for a PDF copy of the survey or a direct link moracar@nrf.com

All the News - One Place - One Source - One Time
The D&D Daily respects your time
& doesn't filter retail's reality

Report Your News!
(content subject to approval)



Hacking of 'Unregulated Data' Poses Big Risk to Firms
Personal information is generally regulated from a data-breach perspective, meaning it's covered by notification laws, whereas corporate data, which also include things such as contractual obligations, terms of use with customers or product specifications, are seen as "unregulated" because they aren't subject to the same notification requirements. But the consequences for companies suffering from a leak of "unregulated data" shows how those incidents can also present major risks. Firms that don't protect unregulated data properly run the risk of damaged reputations, lawsuits from customers or worse. "If you're singularly focused on regulated data and [you] still have a breach of unregulated data, it's too late." wsj.com

Average firm has more than nine insider threats a month
A large majority of organizations (89.6 per cent) experience at least one insider threat each month, a new report by Skyhigh Networks says. The Q4 2015 report, entitled Cloud Adoption and Risk Report is derived from analysis of actual cloud usage across over 23 million employees. Besides the monthly threats, the report says that 55.6 per cent of organizations experience unusual behavior by privileged users, such as administrators accessing data they should not, each month. The average organization experiences 9.3 insider threats each month.

On average, organizations experience 5.1 incidents each month in which an unauthorized third party exploits stolen account credentials to gain access to corporate data stored in a cloud service. itportal.com

Google, Amazon and Wal-Mart join FAA drone task force
The companies, all three of which are working on drone delivery systems, are among 25 members that have been asked to formulate recommendations by Nov. 20 on how such a registration system would work and what types of drones should be exempt. Their work will begin with a three-day meeting next week. computerworld.com

One Rasomware Gang Makes $325M - Charges From $500 to $10,000 to Remove Encryption & the FBI says Pay Up
Just one cybercriminal group may be collecting the revenue from Cryptowall 3.0, a malicious program that infects computers, encrypts files and demands a ransom, according to a new study released on Thursday. If a computer is infected, its files are scrambled with strong encryption. There is little recourse for those affected. The best defense is to ensure files are backed up and that the backup can't be reached by the attackers. Otherwise, the only option is to accept the loss or pay the ransom, which can range from $500 to as much as $10,000.

The report doesn't speculate on where members of the group may be located. But Cryptowall 3.0 has a clue coded into itself: If it detects that it is running on a computer in Belarus, Ukraine, Russia, Kazakhstan, Armenia or Serbia, it will uninstall itself. csoonline.com

Scammers switch from Ashley Madison extortion to death threats
The email that the scammers are sending was sent to Salted Hash on October 30 and reads as follows:

"Hey! You do not know who we are, but we have been tracking you and your loved ones for a while now. We know your schedules. We know where you all live and spend your time. We also know how to kill any one of you without being caught. Now, don't panic. This isn't personal. You did nothing to deserve this. You were just one of a handful of families unfortunate enough to draw our attention. However, nobody has to die. Allow us to explain.

"You have until 12:00 PM on Oct 03, 2015 to pay us $3,000. If you do not comply with that simple demand, the following will happen: we will kill you, or someone else to whom you are close. Or you can simply pay us the $3,000." csoonline.com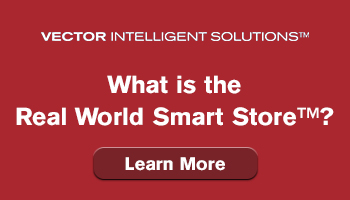 Spotlight on LP Innovations

BlueTracs: Advanced Tracking Technology Brought to you by LPI
Introducing our revolutionary product, BlueTracs, in our first ever comprehensive video to the features and benefits of BlueTracs technology. This video will take you through the evolution of Organized Retail Crime and provide insight to this billion dollar epidemic sweeping our nation's retailers. Learn more about how we are using BlueTracs to change the game on ORC.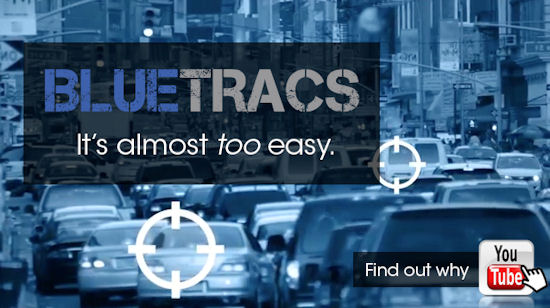 Loss Prevention Research Council


Loss Prevention Research Council launches first of its kind integrated technology lab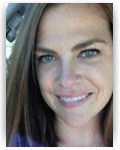 By Jessi Dudley, Operations Manager, LPRC

The Loss Prevention Research Council launched its Innovation Lab sponsored by Tyco in June 2014 and have been working on growing its capability for the last year. The new Innovation Lab was showcased at this year's 2015 IMPACT conference, which was held in early October.

According to Dr. Read Hayes, University of Florida, Lead Research Scientist and LPRC Director, "The lab is focused on showcasing not just technology, but integrated technology. We are the only place in the country where retailers can see how different technologies work together to create concentric layers of protection for their stores."

The lab offers a unique place for LPRC members to come and see the latest technology and how it works together to help prevent and detect theft. The LPRC has developed a standard process to continue to bring in new technologies that support the research being conducted by the LPRC and the various projects initiated by its Working Groups and Action Teams.

Chris Gillen, Senior Advisor for the LPRC who is heading up the Innovation Lab project had this comment, "The Innovation Lab is a place for continuous research and better understanding of how technologies can work in conjunction with one another to create higher levels of efforts for perpetrators who commit crimes."

Retail members are already signing up to conduct a visit to the new Innovation Lab in 2016 where they will see firsthand some of the newest technologies on the market and have the ability to interact with it in a private setting.

To learn more about the Innovation Lab or to learn how to become a member of the Loss Prevention Research Council please visit our website at www.lpresearch.org.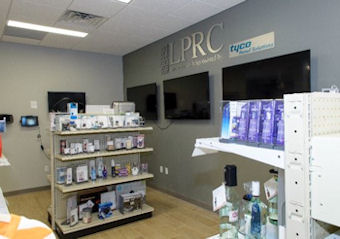 The LPRC Innovation Lab located in the heart of the University of Florida's cutting-edge Innovation Square.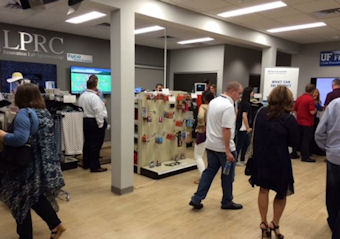 LPRC members getting an opportunity to walk through the new Innovation Lab at this year's IMPACT conference.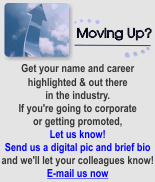 Kenya's West Gate Mall Massacre
Could it happen here?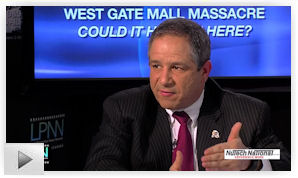 In September 2013, armed gunmen attacked the Westgate shopping mall in Nairobi, Kenya, resulting in 61 civilian deaths, six dead security officers and over 175 injured. Special Agent In-Charge Richard Frankel of the FBI deployed to Kenya with a Rapid Deployment Team and assisted the Kenyans in the forensic and intelligence investigation related to the terrorist attack. In this LPNN interview, Mr. Frankel talks about this high-profile investigation, the odds of a similar attack occurring in the U.S., and the importance of active-shooter programs for retailers. With the ultimate responsibility of protecting your employees and customers, learn what LP executives can do to prepare for and prevent such a catastrophic event.
---
"Live in NYC" Event Closing


LPNN Quick Take #21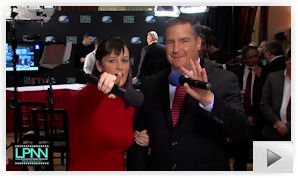 After a jam-packed day full of LP leaders, retailers, solution providers - and all the valuable information and fun in between - MCs Joe LaRocca and Amber Bradley sign off from the D&D Daily's "Live in NYC" at the NRF Big Show 2015. Re-live all the great moments here. Thanks for watching and we'll see you in Long Beach!

Solution Providers, have a video or commercial you want to publish? Contact us.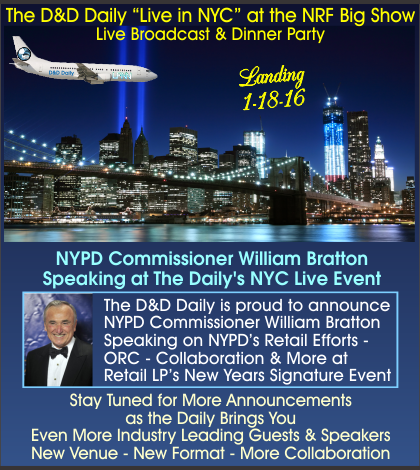 Canadian Push
Sponsored by Vector Security
HSB BI&I Study Shows 87 Percent of Canadian Businesses Experienced Hacking Incidents
Almost 90 percent of Canadian businesses have experienced at least one hacking incident in the last year. More than half (60 percent) believe their companies are dedicating enough money or trained and experienced personnel to combat the evolution of hacking techniques, yet 42 percent do not have cyber insurance coverage. With the prevalence of cyber attacks in Canada, there is a clear discrepancy among risk managers' perceptions and the level of exposure their companies face from hacking activity." businesswire.com

Cybersecurity, Privacy and the 'Connected Store' in Canada
In the age of the connected store at its very base level it "means that you as the customer must opt into the retailer's database and freely consent to give your information to the retailer to store for future purchases. With the amount of personal information stored in the database, the retailer must ensure that they diligently and consistently safeguard their clientele's privacy."

Editors Note: Which also means that the retailer has to be able to communicate and convince the customer that the retailer is going well beyond in building the best cyber security model and defenses. Which in turn means the actual reshaping of the security model and team to include the Loss Prevention organization of every retailer. Because you can't have two separate groups, IT Security and LP operating independently. They will merge and become one out of necessity and cost effectiveness. retail-insider.com

'Tap and go' credit card purchases are surging in Canada - PIN becoming Passe'
Punching in a security pin is rapidly becoming passé for Canadian credit card users when making small purchases. Cards equipped with technology that allows a user to pay with a simple wave or tap of a card is surging, new data shows. The dollar volume of "contactless" payments made across its terminals jumped 162 per cent in the three months between July and the end of September. Purchases at drug stores, gas stations and convenience stores were the chief drivers of the spike. Usage has hit a "tipping point," according to Michelle Michalak, Visa Canada's head of public affairs. globalnews.ca

One in seven smokes contraband in B.C.: survey - Illegal Gangs
Contraband tobacco products account for one in seven smokes in B.C. - almost 50 per cent higher than the Alberta rate, says the president of the Western Convenience Stores Association, who cited the prevalence of illegal gangs as a major factor. About 10 per cent of Alberta cigarettes are deemed to be illegal compared to almost 15 per cent in B.C. There are 177 gangs skilled in distribution of good such as illegal tobacco. In one seizure, millions of dollars worth of illegal Asian cigarettes manufactured to replicate Canadian cigarettes were discovered at the Port of Vancouver two years ago. timescolonist.com

Co-op investigating unscented propane to ensure safety
Federated Co-operatives Limited (FCL) has been notified that one of its propane suppliers may not have added the mandatory safety odour to propane that was distributed through Co-op sites. newswire.ca

The Canadian Push Becoming the Canadian Squeeze
- Canada's Retailers Face "drawn out, margin-squeezing, profit-shaking competitive battle" this Holiday Season
StatsCan's latest measure of retail sales shows they rose 2.8 per cent in the 12 months to August, slower than the 4.4 per cent growth rate in the year before that. And much of that slower growth has been concentrated in one area: auto sales, spurred at least in part by lower gas costs and cheap credit.

Retail prices this year have been growing at the fastest pace in at least a decade, an annual rate of 6.3 per cent through the middle part of this year. All of this makes for a holiday shopping environment that will be "subdued." Editor's Note: Sounds like the same in the States by the way. huffingtonpost.com

Tim Hortons owner vows to speed pace of global expansion -
"Taking Tims all around the world"
With 150 Tim Horton restaurants in the Cincinnati over next decade, announcements of new international franchise partners expected in the coming quarters. theglobeandmail.com

Montreal Retailer Brown Shoes to open 25 stores next 4 yrs. - 55 stores now

Apple Pay expanding to Canada with American Express

Loblaw draws on the latest data technology to address inventory issues

Retail Fast Facts: October 2015
Highlights:
● Total monthly retail sales changed by 1.4 per cent over the comparable month last year.
● Total sales excluding food, automotive and gasoline changed by 2.2 per cent over the comparable month last year. Read more

Halifax: Parents of Mall Shooting plot suspect pen complaint letter to Police
The parents of the young man found dead inside his home as police foiled a mass murder plot on Valentine's Day have written a letter to the Police Complaints Commission. Patti Cody, James Gamble's mother, says she and her husband want the commission to consider their extenuating circumstances, but they have yet to receive a response. "We have so many questions," said Cody. "We're not been given any answers." James Gamble, 19, took his own life after police say they put an end to his and two other's plan to commit mass murder at the Halifax Shopping Centre. "James was our son. We want to know what happened. We're his parents," said Cody. Cody and her husband are concerned about what they say is a 'lack of communication' with police. They tried to complain, but were told they were too late. ctvnews.ca

Retail robberies spike in Ottawa - Up 39%
The number of businesses and banks being robbed in Ottawa has spiked over the same time last year. And robbers are targeting unusual spots including a furniture store, even the bus terminal. An increase in violent robberies is never a good thing but if there is one positive note in this, it is that the same culprits have been responsible for many of the robberies and they've been caught. The footage from a surveillance camera captures the desperation of a robber as he races into a pharmacy on Baseline Road, demanding drugs. He gets locked in the store and tries to crawl out through the ceiling, only to fall to the floor. He flees through a window. Staff-Sergeant Mike Haarbosch is with the Ottawa Police Robbery Unit, 'They'll take whatever they can get their hands on at the end of the day,' says Haarbosch, 'but most commonly, they're after fentanyl.' Ultimately, though, they're after cash, wherever they can get it. Retail robberies have spiked this year in Ottawa up 39% over the same time last year. Bank robberies are up 54%, according to police statistics. ctvnews.ca

Grande Praire, AB: Stolen credit card used to buy $2000+ in lottery tickets
Grande Prairie RCMP are looking for a man accused of buying more than $2,000 worth of lottery tickets with a stolen credit card. The suspect bought them at a local grocery store the morning of August 22nd. mygrandeprairienow.com

Regina, ON: Man pleads guilty to 20 counts of identity theft, fraud
A Regina man has pleaded guilty to a long list of fraud charges. James Provost stole mail to create fake IDs and credit cards. He appeared in provincial court on Tuesday afternoon. The 39-year-old admitted to the crimes, as well as drug and gambling addictions. Provost has a long criminal record dating back to the 1990s. The judge called identify theft devastating to the victim and a heartless crime. Provost was sentenced to 465 days in jail after subtracting time served, plus one year probation. cbc.ca

Pangnirtung RCMP seek public's help to find armed robber
Nunavut RCMP are seeking the public's help after a Northern Convenience Store employee was a victim of an armed robbery, the second this month. Cpl. David Lawson says a male approached the employee at around 10:15 p.m. last night, as he was closing the store and demanded his backpack. cbc.ca

Saskatoon police search for 2 men who robbed 33rd Street store with shotguns
According to a news release, police were called to a convenience store on the 3300 block of 33rd Street W. at around midnight Monday night. Staff reported two men with shotguns entered the store and took cigarettes. cbc.ca

Halifax: Urinating on a tree leads to Credit Card Fraud charges for three Quebec men
Three men from Quebec are facing several charges, including credit card fraud and fraud over $5,000, after a man caught peeing on a tree lead Halifax police to a rented home where he and two others had been manufacturing fake credit cards. Police responded to a call of an indecent act where a man was seen peeing on a tree just after 3:45 a.m. on Saturday morning. The man then got into a car, which was followed by police, and located at the Needs Convenience store on Herring Cove Road. Two of the three men in the car were arrested for breach of court orders and the third for obstructing a police officer. The vehicle was also seized. Through their investigation, police learned that the three men had rented a home in Halifax, which they then searched. In their, search officers found materials used to make fraudulent credit cards and other items that police allege were obtained fraudulently. globalnews.ca

Family spots stolen car being pursued by police on CTV News
A Squamish family never thought they would see their two stolen cars again - until they spotted one of them on TV, recklessly weaving through traffic during a police pursuit. Paula Samra saw footage of the pursuit, taken from the RCMP's Air One helicopter, Wednesday night on CTV News and couldn't believe her eyes: there was her brand new Nissan Rogue acting as a getaway car for thieves who had stolen it only days before. Police recovered a variety of stolen passports, cheques, and stolen mail, which they say points to an identity theft ring. ctvnews.ca


e-commerce

Sponsored by The Zellman Group
E-commerce revenue for retailers with stores and websites grows over 36% in Q3
Growth across all sectors can largely be attributed to consumers shopping on their smartphones; shoppers on smartphones spent 233% more in the third quarter of 2015 than they did during the same period last year. We're seeing smartphones continue to exert their influence on every category of retail," MarketLive CEO Ken Burke said. "It doesn't matter if you sell computers, clothing or couches, shoppers want to buy your products from the convenience of their phones. As an industry, if we can remove the last few hurdles around mobile checkout, we'll see mobile shopping become truly ubiquitous." internetretailer.com

Online Fraud Hits New High in 2015 - and It's Going for Broke
According to CSO Online, reporting on a new ThreatMetrix study of Q4 2014 and Q1 2015, fraudulent login attempts reached 25 million per month. What's more, the security firm says these only include "definitely illegitimate" transactions and warned the numbers were "actually undercounting the problem." While retail-based online fraud has focused on lifting credit card and personal data to make fraudulent purchases, cybercriminals are now targeting government websites to grab high-value, long-life-cycle information. securityintelligence.com

How the Ad Industry Plans to Fight Online Fraud - TAG Certifying Advertisers
The online advertising industry is taking another shot at tamping out the fraud that costs it more than $6 billion a year. The four biggest U.S. ad agencies and huge advertising technology companies, such as Google and AOL, announced support on Thursday for a program to certify legitimate publishers and advertisers. The goal is to lock out anyone who fails to live up to their standards, with an industry organization called the Trustworthy Accountability Group, or TAG, holding the keys.

While TAG will be certifying companies that create ads and websites that display them, the most important link in the chain is the ad networks. Its a reasonable task for an advertiser to assess the quality of a website it is dealing with directly but that's not always how things work. treeangle.oc.id

Why PayPal's Mobile Transactions Are Expected to Jump in 3Q15

Mobile will drive more than half of Thanksgiving Day online shopping visits (51%)

Study reveals three rules of mobile retail

How Digital Gift Cards Are Changing Consumer Behavior

"Fraud is not a person - it is a dynamic grouping of statistics that deviate from the norm."
Stuart B. Levine, CFI, CFCI
CEO, The Zellman Group & Zelligent


ORC News
Sponsored by NEDAP
Mentor, OH: Five from Warren suspected of shoplifting spree
Police in one Ohio community say a group of people from Warren who traveled to their city for a day of shopping were in reality shoplifting. To casual observers, it looked like 39-year-old Faidra Wildman, 32-year-old Nikeisha Pruit, 18-year-old Robert Travis, 30-year-old Desire Pruitt and a female juvenile were wandering through a store in a busy business district in Mentor, Ohio Wednesday afternoon. What the group didn't know was that they were being watched by a store loss prevention officer who says the five were taking items from the shelves and hiding those items on themselves.

The group split up from each other, either working in pairs or in a group of three as they continued to select items and conceal the merchandise, according to police. One of them would act as a lookout. Members of the Mentor Police Retail Theft Deterrence Unit were contacted and when the group exited the store, they were stopped by uniformed and plain clothes Mentor Police Officers. wfmj.com

Groton, MA: Man wanted in high-end wine thefts
being sought in 7 other communities
The so-called high-end wine thief who allegedly struck Octagon restaurant in Groton also is being investigated in at least seven other thefts. The man made national news last week when - seemingly unaware he was on camera - he sauntered into a closed-off section of the Mystic Marriott's Octagon restaurant and allegedly stole a bottle of wine priced at almost $5,000. Within days, Groton Town Police named 25-year-old Scott Deluca - whose last known address they said is in the Cohoes-Wynantskill area of New York - as the suspect and began searching for similar cases of high-end wine theft. According to town police, Deluca is being investigated in shoplifting incidents in seven other communities: Bloomfield, East Setauket, N.Y., and the New Jersey communities of Bernardsville, Madison, Union County Springfield Township, Voorhees and Woodcliff Lake. theday.com

Lincoln Co, MO: Car crash in Lincoln County leads to Credit Card Fraud charges; $8,000 in cash and 16 cards recovered
A report of a one-car accident led to charges alleging credit card fraud against two African men, the Lincoln County Sheriff's Office said Thursday. The men were taken into custody after a deputy who responded to a crash Tuesday at the Cuivre River Bridge at Highway 61 smelled marijuana coming from the car they had been in, the sheriff's office said. A search found beer, several bags of marijuana, a hammer and about 16 credit cards scattered "as if they were thrown off the bridge," police said. Four of the credit cards had the name of the car's driver, Abdalaziz Asumani, 24. In addition, about $8,000 was found in the sock of passenger Saikou Ba, 22. Deputies later found a credit card reader in the trunk of the vehicle. The credit cards in Asumani's name were found to have stolen credit card data, police said, and were apparently being used to get prepaid Visa cards. Both men denied knowledge of the credit cards and the credit card reader, police said. But video evidence was found of one of the men using a credit card with stolen information at a gas station in Minnesota. stltoday.com

'Felony Lane' Organized Crime Ring Targets Parking Lots in Connecticut;
3 arrested, $74,000 of stolen goods recovered
A gang of burglars is targeting cars in parking lots and committing smash-and-grab burglaries across Connecticut. Police say the gang is about 700 members strong. They've hit in more than 40 states and racked up hundreds of millions of dollars in losses for victims. Just last month, a crew from the Felony Lane Gang hit the Darien YMCA. At this point, investigators have connected burglaries in more than a dozen Connecticut towns, from Stamford to Wallingford to Waterford. Darien detectives are working with the other local police departments and making progress with the elusive gang for first time, but they say public awareness is equally important. In the Darien case, police tracked a white SUV to a motel in West Haven and arrested 3 men from Fort Lauderdale, Florida. All three are behind bars and are set to enter pleas within the next two weeks. In all, detectives seized $74,000 in stolen goods. nbcconnecticut.com

Frankfort, IL: Two Kohl's/ Party City Shoplifters arrested following brief Police chase; $3,600 in merchandise recovered
A group of thieves led police on a chase late Thursday after allegedly stealing thousands of dollars in merchandise from Kohl's, in Frankfort. Two were arrested following a brief foot chase. One was later curbed in the parking lot of the Frankfort Township building, where police searched the vehicle for stolen merchandise. Three Chicago residents were each charged with burglary, having allegedly stolen $3,000 in merchandise from Kohl's. The same group is suspected to have earlier targeted Party City in Mokena, where they reportedly stole an estimated $600 in merchandise. patch.com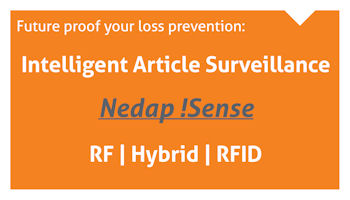 Do you have an ORC case to share?
Share your ORC news and help the industry grow

Retail Crime News

Sponsored by Security Resources
Indianapolis Police seek 2 suspects in the Washington Square Mall shooting
Police on Thursday said both, unidentified suspects were black males ages 19-20, and one was armed with a handgun. They said one of the shooting victims, 26-year-old Aaron Carr, remained hospitalized Thursday. His condition was described as stable with injuries not believed to life-threatening. They said the other two victims, 20-year-old Myliah Esco and 25-year-old Robert Kennedy, had been released from hospital treatment. Investigators said they believed the shooter opened fire during an altercation with a male victim who wasn't identified. The other victims were bystanders. wsbt.com

Omaha, NE: Police Desperately Hunt For Violent Serial Armed Robbery Suspects
A $10,000 reward is being offered for information that leads to an arrest of the young men believed to be responsible for a recent string of more than 20 armed robberies across the Omaha metro, including one where a convenience store clerk was shot. Omaha Police are asking for the public's help to identify and find the suspects. Investigators believe the suspects are an organized group of men, since descriptions of the suspects vary but the style of their crimes is similar. wowt.com

Anchorage, AL: Shooting victim found dead in Eagle River store parking lot
A man was found dead from an apparent gunshot wound just before 2 a.m. today in the parking lot of the Eagle River Carrs store, Anchorage police say. Police made the discovery while investigating a report of shots fired in the area. The death is being treated as a homicide, police said. No suspects are in custody and the victim has not been identified. ktuu.com

Berford, NH: Florida Credit Card Fraud suspect arrested for running a Red Light
Police pulled over Jacob Howard, 28, of Nashua, near the state police barracks in Bedford. There was an active warrant for his arrest in Florida, stemming from 23 counts of fraudulent use of a credit card, authorities said. He was charged with being a fugitive from justice and disobeying an officer for giving a false date of birth, police said. wmur.com

Barre, VT: Woman accused of $2,000 internal theft at Olympia Sports, now busted in Burglary
A Williamstown woman accused of embezzling about $2,000 from Olympia Sports in the Berlin Mall is now accused of breaking into Simon's Deli in Montpelier. Jackie R. Shuttle, 29, pleaded not guilty Thursday in Washington County criminal court in Barre to a felony count of burglary. If convicted, she faces a maximum of 15 years in prison and a $1,000 fine. timesargus.com

Chico, CA: $1,500 Grab & Run jewelry thieves arrested within minutes
Jewelry worth about $1,500 was stolen Thursday from Kirk's Jewelry downtown, but Chico police spotted the suspected getaway car and arrested two women a short time later. Summer Dorman, 29, and Erin Beane, 19, were arrested on suspicion of robbery shortly after 1:30 p.m. It was a "snatch and grab," said Kirk's Jewelry manager Chris Daniels. Two women entered the store and perused a piece of jewelry before one of them grabbed it and they ran. "There were some bystanders who helped. They got the license plate of the car," Daniels said. "Our city police were here in minutes and she was apprehended in minutes." orovillemr.com

Phoenix, AZ: ADOT Detective break up ID Theft Operation
The Arizona Department of Transportation's Fraudulent Document Unit has broken up a criminal document operation in Phoenix. Acting on a tip, ADOT detectives monitored the operation for two months and purchased fraudulent documents undercover. On Oct. 21, detectives located the manufacturing facility and apprehended Carlos Morales Alvarez, 34. The unit seized manufacturing equipment, card stock used for Arizona credentials and credentials from other states, Maricopa County food handler cards and U.S. immigration documents. The suspect also had stolen identities for sale, detectives said.

ADOT detectives are still sorting through about 10 years' worth of documents to determine how many identities were stolen. So far, they have identified and contacted six Arizona residents. The suspect, alleged to be in the U.S. illegally, is currently in custody and is being charged with more than 20 felony counts, including forgery, aggravated identity theft and trafficking in stolen identities. kpho.com

UPDATE - FBI: Female suspect's jewelry store robbery spree continues in Tenn.

Waco, TX: New surveillance video shows Biker Gang shootout that killed 9 at Twin Pikes Restaurant

Cincinnati, OH: Fleeing shoplifter hits Security Guard with her car

Lexington, KY: Target Shoplifting turns to Robbery; Man arrested, seeking female getaway driver

Daytona Beach, FL: Twin Sisters arrested in Armed C-store Robbery

Biloxi, MS: Police searching for two men suspected of credit card fraud

Lincoln, NE: Two Romanian teens arrested for installing 3 skimming device at Pinnacle Bank ATMs

Rare Puffer Fish returned to Portland store after theft

UK: The new jewel thieves inspired by the Pink Panthers

Robberies and Burglaries
● Any Time – Montgomery Co, TX – Armed Robbery
● CVS – Aberdeen, MD – Armed Robbery
● Dollar General – Dover Twp., PA – Robbery
● Dollar General – Dover Center, PA - Robbery/ Arrested
● Dollar General – Doe Run, MO - Armed Robbery
● Dollar General – Memphis, TN – Armed Robbery
● Dollar General – Moline, IA – Armed Robbery
● Food Mart – Daytona Beach, FL – Armed Robbery
● Rite Aid – Jersey City, NJ – Armed Robbery
● Short Stop – Oklahoma City, OK - Burglary
● Sweet on You – Salina, KS – Burglary
● United Dairy – Cincinnati, OH – Robbery
● Walgreens – Johnson City, TN – Robbery


Featured Job Listings
Sponsored by NuTech National
Feature Your Job Here For 30 Days -
70% Aren't On the Boards
VP of Sales/Client Relations
More details coming soon
Confidential - Retained Search
Nationwide
Gus Downing
VP AP & Global Facilities
lululemon athletica
Vancouver, BC, Canada
lululemon athletica
Dir of Security
Sterling Jewelers
Akron, OH
Sterling Jewelers
Dir Global Security
VF Corporation
Greensboro, NC
VF Corporation
Dir LP
A'GACI
San Antonio, TX
A'GACI
Dir Safety & LP
Harbor Freight Tools
Calabasas, CA
Harbor Freight Tools
Director, LP
Save Mart Supermarkets
Modesto, CA
Save Mart Supermarkets
Dir AP
99 Cents Only Stores
Commerce, CA
99 Cents Only Stores
Dir LP
Pier 1 Imports
Fort Worth, TX
Pier 1 Imports
LP Dir
BevMo
Concord, CA
BevMo
Dir LP
Lane Bryant
Columbus, OH
Lane Bryant
Dir LP (Western Canada)
Walmart Canada
Calgary, CA
Walmart Canada
Dir LP
Cracker Barrel
Lebanon, TN
Cracker Barrel
Director of LP
Pacific Sunwear
Anaheim, CA
Pacific Sunwear
Market AP Specialist
REI
Seattle, WA
REI
Regional LPM
Signet Jewelers
NJ/Long Island
Mark Neapolitan
Regional LPM
Signet Jewelers
Washington/OR
Mark Neapolitan
Regional LPM
Signet Jewelers
Virginia
Mark Neapolitan
Regional LPM
Signet Jewelers
Eastern PA/Philly
Mark Neapolitan
Regional LPM
Signet Jewelers
AR/LA/AL/MS
Mark Neapolitan
Zone Mgr, LP & Safety
Lumber Liquidators
Pomona, CA
Lumber Liquidators
Zone Mgr, LP & Safety
Lumber Liquidators
Sandston, VA
Lumber Liquidators

Daily Job Alerts


Appearing One Day Only
View our Internet Jobs Archives here
Regional LP Director
CarMax
North Attleboro, MA
CarMax
Regional AP Manager
Rite Aid
Queens, NY
Rite Aid
AP District Manager
Rite Aid
Baton Rouge, LA
Rite Aid
LP Manager
CVS Health
White Plains, NY
CVS Health
Store LP Supervisor
L Brands
New York, NY
L Brands
LP Manager (Hrly)
Sears
Waterbury, CT
Sears Holdings Corp
AP Team Leader
Target
Sturgeon Bay, WI
Target
AP Manager
Walmart
Memphis, TN
Wal-Mart
Market AP Manager
Walmart
Florence, KY
Wal-Mart
AP Manager in Training
Walmart
Kingsport, TN
Wal-Mart
AP Manager in Training
Walmart
Wichita, KS
Wal-Mart
AP Manager in Training
Walmart
Winona, MN
Wal-Mart
AP Manager in Training
Walmart
Rochester, MN
Wal-Mart
AP Manager in Training
Walmart
Platteville, WI
Wal-Mart


Home of the Industry's Original
On the Move
Sponsored by Civil Demand Associates
| | |
| --- | --- |
| | Sharad Shekhar was named Chief Executive Officer for Pelco by Schneider Electric. |
| | Steven Bova, CPP was named Director, Asset Protection for Taco Bell. |
| | Kazuya Ohara was promoted to Corporate Sr. Analyst, Asset and Profit Protection Department for Sears Holdings Corp. |
| | Joseph Martino Jr. was named Regional Loss Prevention Manager for Family Dollar Stores Inc, Metro NY. |
| | Fred Rodriguez was named DC Loss Prevention Manager - West for National Stores Inc. |
Post Your New Job or Promotion!
See all the Industry Movement


Your Career
Sponsor this section of the Daily
How to Choose the Right References
You sat at the second interview and blew them away. Now your prospective employer wants to check your references, what should you do? How do you pick who will best vouch for you and be able to explain why you're a perfect fit for this new job? This part of the hiring process is not one to take lightly, and here are some tips on collecting your references. Find common ground

Why You Should Stop Trying to Reframe Your Failures in Job Interviews It's a question that always pops up, we prepare for it, and yet when we hear it, we always cringe: Tell me about your biggest weakness. Instead of spinning it into a positive, talking openly about your failures proves that you can reflect and learn from mistakes. Honesty wins

To Get What You Want, Say What You Want In order to get what you want, whether it's a new job, a promotion, or maybe a salary negotiation, you have to be coherent, both inside and out. This means being focused and clear in your thinking as well as your communication to others. Once you decide what you want to do, stick with it and keep your goals at the front of your mind. Have your elevator pitch ready

What to Bring to a Job Interview
The more prepared you are for a job interview, the better you will do. That's a no brainer, but how should you prepare yourself? The real prep work begins before you even get called in for an interview, when you start looking into the organization and write them a 'Pain Letter.' This will help get you to the next level! Identify a problem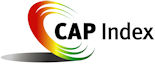 Tip of the Day
Sponsored by Vector Security
The most prevailing comment made by corporate America when they come to market looking for a new senior Loss Prevention executive is bring me someone who has a total business acumen and understands the entire business. Take note to this common theme as it sends a very clear message that you've got to be a retail executive first that happens to be a subject matter expert in Loss Prevention. And as we continue to evolve technologically the demands are greater that you understand the financial, merchandising, supply chain, and operations side of the business and know how to integrate the various shrinkage reduction components within all of them. Being able to communicate all of that is a series of meetings is truly the key and then being able to do it day in and day out is the objective.

Just a Thought,
Gus





Upcoming Events
---

Recruiting?
Get your job e-mailed to everyone... everyday
Post on our Featured Jobs Board!
Reach your target audience in 2015 every day!
Request our 2015 Media Kit
update account / change e-mail
unsubscribe FEEDBACK
www.downing-downing.com

Advertise With The D&D Daily




36615 Vine Street, Suite 103
Willoughby, OH 44094
440.942.0671
copyright 2009-2019
all rights reserved globally