The D&D Daily Mobile Edition
October 31,

2014



The LP Industry's #1 News Source - Informing, Educating and Instilling a sense of community


News Brief
Sponsored by WG Security Products, Inc.
Executives Now More Worried About External Hackers & 'Criminal Syndicates' than Insider Threat
Companies now see external cybersecurity risks as a bigger threat than those from insiders, according to a report Thursday from Ernst & Young LLP. Organizations said that they considered the combined cybersecurity risk of criminal syndicates, hactivists, lone wolf hackers and state-sponsored attackers to be larger than potential attacks from employees, contractors, customers and suppliers.
Executives viewed criminal syndicates as the largest external threat
, said the report. Criminal syndicates are believed to have been responsible for the recent increase in cyberattacks against retailers. More than 1,800 C-level executives in 60 countries participated in the Global Information Security Survey, which was conducted between June 2014 and August 2014. As companies face increasing risks, executives say they're not moving fast enough to address known vulnerabilities, according to the report.
wsj.com
Card-not-present fraud hits hard in November with Black Friday being the biggest day for in-store fraud
Criminals who steal payment card information for use online or through the mail spend on average $900 per card over five days, double the $450 spent by criminals who use stolen cards in person at stores.
That's according to an analysis of some 1.75 billion card-not-present and card-present transactions in 2013 conducted by Feedzai. Last year, the 10 highest such fraud days took place in that month. June, meanwhile, stands as the least lucrative month for criminals bent on card-not-present fraud, with three times less fraudulent activity during that month than in November. Black Friday stands as the the biggest day for in-store fraud. "We expect that we will continue to see more cross-channel fraud this season as shoppers look to save time by ordering online and picking up in-store."
The "highest rate of overall fraud occurs on Monday
, and Sunday is the day that the fewest fraudulent transactions occur." Card-present fraud is most likely to occur on Saturday while most card-not-present fraud takes place on Monday.
internetretailer.com
California AG Plug For Stronger Retail Security, Encryption Could Fuel Channel Sales
Retailers need to take action to lock down payment environments and protect credit card data, California Attorney General Kamala D. Harris said. Harris, who released her second annual Data Breach Report on Thursday, called for tougher breach notification rules and urged retailers to support chip-enabled and encrypted point-of-sale terminals. More than half of the data breaches were the result of hacking and malware, according to the Attorney General's study and the intrusions impacted 18.5 million Californians in 2013. The number of reported data breaches increased by 28 percent, from 131 in 2012 to 167 in 2013. Nearly all the breaches involved either Social Security numbers or credit and debit card numbers. The Attorney General urged retailers to rapidly deploy new payment terminals that support new chip credit cards, designed to prevent the use of fraudulent credit cards at retail brick-and-mortar stores. She also called on the California State Legislature to enact legislation that provides funding assistance to enable small retailers to deploy the modern terminals.
crn.com
Using someone else's Costco membership card to go on shoplifting spree does not constitute burglary - rules New Mexico Court of Appeals
Burglary is defined as the "unauthorized entry" of a building or vehicle with intent to commit a felony or theft. In the case at hand, the defendant, Billy Baca, was convicted in District Court in Albuquerque in July 2012 of commercial burglary on the theory that he had gotten into a Costco store by means of "fraud, deceit, or pretense." According to the Appeals Court's opinion, Baca had gone to Costco with a group of people. None of them was a Costco member, but someone in the group showed the store's greeter a card belonging to another person. A store employee testified at trial that while the public is not allowed in the store without a membership, it was not routine for employees to check photos on the cards at the entrance. The stores do post members-only signs. In its opinion, signed by Judge Cynthia A. Fry, the Appeals Court recognized that Costco's membership policies allow it to prohibit non-members from shopping there but was "unpersuaded" that the membership policies were meant to deter the types of entry covered under the state's burglary statute. Membership policies such as Costco's, Fry wrote,
do not negate the presumption that retail stores are open to the public
. "It would be an absurd application of our burglary statute to punish those who shoplift from Sam's Club more severely than those who shoplift from Walmart," she wrote.
abqjournal.com
PCI publishes guidance on security awareness programs
New guidance from the PCI Security Standards Council (PCI SSC) has been released to help organizations educate their staff on cardholder data protection. Published Thursday, the 25-page guidance (PDF), called "Best Practices for Implementing a Security Awareness Program," focuses on three integral steps: assembling a security awareness team responsible for the lifecycle of the program; determining what security awareness content should be used in training employees; and establishing a checklist that facilities the monitoring or maintenance of the security awareness program. A PCI Special Interest Group consisting of retailers, banks and technology providers developed the guidance, PCI SSC said in a release.
scmagazine.com
McDonalds to restructure US operations - eliminating layers & creating new organizational structure
As part of the change, the company is creating four zones-Northeast, South, Central and West—that it says will be organized around local consumer tastes and preferences. Replaces current one consisting of three divisions-West, East and Central. Each of the three existing divisions has had its own human resources and finance support staff. Most of those functions will now be handled through McDonald's home office in Oak Brook, Ill. A McDonald's spokeswomansaid the company hasn't determined the number of jobs that will be eliminated in the restructuring because the new zone presidents haven't had a chance to figure out their staffing needs.
wsj.com
Williams-Sonoma fined $700,000
They agreed to pay a $700,000 fine after the government accused the home goods retailer of taking too long to report that its window shades posed a strangulation hazard to children. The Consumer Product Safety Commission says Williams-Sonoma knew in 2007 that kids were getting entangled in shades sold by its Potter Barn Kids stores, but didn't report it until a year later. Companies are supposed to report possible product defaults within 24 hours, the CPSC says. No injuries were reported. By paying the fine, Williams-Sonoma is not admitting or denying CPSC's charges.
recordpub.com
The auction of PetSmart draws interest from private equity heavyweights - biggest leverage buyout of the year
Dollar General Again Extends Offer for Family Dollar to Dec 31
Nielsen: Holiday spending to increase 1.9%
Kohl's to open 6 p.m. Thanksgiving & remain open till midnight Friday, Nov. 28
Americans Are More Afraid of Credit Card Fraud Than Terrorism
Watch pumpkins, Halloween costumes & candy - stolen at supermarket checkout, $14 billion merchandise "lost" annually at checkout - Real Incidents Here
Even that Halloween pumpkin is getting stolen. Overhead cameras at the checkout detect the growing theft of unpaid items - including Halloween costumes, pumpkins and candy. But no one is watching the cameras. However, many retailers and supermarkets have implemented StopLift Checkout Vision Systems, whose technology detects unpaid merchandise, including Halloween items, on the conveyor belt or in the shopping cart. StopLift is a pioneer in detecting retail loss through "sweethearting", when cashiers do not scan merchandise or charge the customer for it.
This video shows 4 REAL incidents around the country that StopLift captured of unscanned pumpkins, Halloween costumes, candy, and more pumpkins at supermarkets around the U.S.
The U.S. National Retail Federation states that retail shrink was $44.5 billion in 2012, about $14 billion of that due to sweethearting. Supermarkets, with their lower profit margins, are particularly vulnerable to sweethearting, which has accounted for an almost 35% profit loss industrywide. Cashiers often overlook items in the shopping cart or fail to scan them - sometimes deliberately. Reasons include sweethearting for friends as well as long lines of impatient shoppers, pressures on cashiers to work more quickly, and distracted cashiers or customers. Less than 1% of store video is actually viewed, according to Malay Kundu, CEO of StopLift. Thus, retailers have no means of detecting the theft of items left in the shopping cart or items passed around the scanner. StopLift monitors 100% of the video, eliminating costly, time-consuming human review of video. It drastically reduces and deters fraud at the checkout and sends flagged incidents to the retailer or supermarket within 24 hours. Meanwhile, those stolen pumpkins, Halloween costumes and candy add up to higher prices for you!
Hollister Store Manager accused of shooting video in dressing room in Ridgeland, MS A Hollister store manager at the Northpark Mall has been arrested after allegedly taking video of a minor while she changed in a dressing room, Ridgeland Police said. Alance McKinney, 28, has been charged with felony unauthorized filming of a person. Lieutenant John Neal said the investigation began after the parent of the minor witnessed McKinney standing outside of the victim's dressing room, holding his cell phone over the top of dressing room. The victim said she saw McKinney's feet at the bottom of the curtain and the phone pointed at her. Hollister's parent company Abercrombe and Fitch issued a statement saying McKinney's alleged behavior was not tolerated and his employment has been terminated. Neal said the case is still an open investigation. The department confiscated his phone looking for other instances of unauthorized filming. clarionledger.com

Quarterly Same Store Sales Results
Starbucks Q4 up 5% with net revenue up 10% - plans 1,650 new stores in 2015
Weis Markets Q3 up 2.6% with sales up 3.4%
GNC Q3 domestic company-owned stores down 6.9% with consolidate revenue down 2.7%
Steve Madden retail segment down 7.4% with net retail sales flat
hhgregg Q2 down 11.4% with net sales down 11%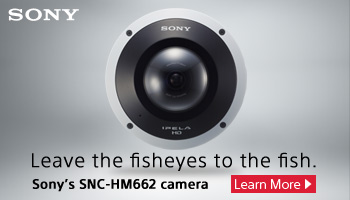 All the news - One place - One Source - One Time
The D&D Daily respects your time
& doesn't filter retail's reality
Report Your News!
(content subject to approval)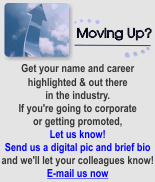 Loss Prevention News Network

Joe Malone, co-owner of Security Resources, tells us how his company has grown from a small business in Philadelphia to a national security firm specializing in security guard and investigative solutions throughout North America. Licensed and registered in all 50 states, Security Resources utilizes a partner network of over 700 security companies to address the ever-changing needs of retailers. In this interview, Joe talks about their industry-leading process.

Filmed at the D&D Daily's 2014 "Live in NYC" Broadcast Event.



Joan Manson

Sponsored By:


Bass Security





Sponsored By:



Keith White & Michael Nelson

Sponsored By:


Dan Faketty and Professor Bob Hanson

Sponsored By:


The NRF's LP Legislative Committee, a National Update





Jeff Fulmer & Jon Gold


Sponsored By:


Preparing - Training - Responding to the Active Shooter





Rich Mellor


Sponsored By:

Cyber Security's Increasing Impact on Retail & the Role of Loss Prevention

Tom Litchford
Sponsored By:

Stan Welch, VP of LP, JCPenney



Sponsored By:



In case you missed it ...
Click here to view all the episodes from
"Live in Ft. Lauderdale at the NRF LP Show."

Solution Providers, have a video or commercial you want to publish? Contact us.



Canadian Push
Sponsored by Vector Security
New Ikea Canada boss aims for a revamp as competition heats up The new boss of IKEA Canada had a blunt message for his store managers this week: The retail competitive landscape is getting tougher and the Swedish home goods purveyor needs to get better. "You can read about Target, which has tough times," he said in the interview. "You read about Sears, which is having a tough time. You can listen to reports about Staples, which is closing stores." IKEA feels the pressure to keep customers coming back to its stores because so much of its revenue depends on shoppers making last-minute, unplanned "impulse" purchases when they browse the aisles. theglobeandmail.com

Widespread layoffs & other cost cutting measures could hit Tim Hortons after Burger King takeover The report suggests 3G Capital's debt financing could force Tim Hortons to layoff more than 700 employees - or 44% of staff working outside its restaurants - as its tries to manage the debt of the merged company. While Burger King's parent company promised to keep the headquarters of Tim Hortons in Oakville, Ont., there have been "grossly inadequate" workforce commitments that have left no guarantees when it comes to overall employment levels or potential mass layoffs, the report said. financialpost.com

Canadian's outspend American on Halloween
In the past three years, the Halloween holiday has just gone viral in Canada - we have just seen it shoot up. Canadians have become so wild about Halloween we now spend more per capita on costumes, candy and décor than our U.S. counterparts do, with holiday-related spending that is second only to Christmas. A recent survey from digital couponing site RetailMeNot.com found that 68% of Canadians now celebrate Halloween, and that one in three adults planned to attend a Halloween party this year that involves alcohol. As a business, it has more than doubled in size in less than a decade. financialpost.com

Premium Outlets Montreal Opens - Only the 2nd one in the country Toronto Premium Outlets has been such a success, according to Silvestri, that a second phase is already in the works. The single-level village-style property features 84 stores spanning 366,400 square feet. retail-insider.com

Three girls arrested for stealing $13K of clothes in Winnipeg Beginning in late August, police became aware of seven incidents during which two or more individuals entered clothing stores and stole merchandise. On Aug. 27, they hit the 1400-block of Portage Avenue. A store in the 500-block of Sterling Lyon Parkway was robbed twice on Oct. 7. Later in October suspects robbed stores in the 1700-block of Corydon Avenue, 800-block of St. James Avenue, 1400-block of Portage Avenue, and 2000-block of Corydon Avenue. The total value of stolen property has been estimated at $13,850. Police linked two of the suspects to an Oct. 10 incident in which a cab driver was not paid, and one of the suspects produced a weapon and threatened the driver. On Oct. 28, suspects entered a clothing store in the 1700-block of Corydon Avenue and stole $1,300 worth of items. While attempting to leave, store staff confronted them. One of the suspects pulled out a weapon and threatened the employee, at which time they were able to flee. But investigators were able to identify all three suspects and on Wednesday, they were located and arrested without incident. winnipegsun.com

Daytime robberies in Saskatoon leave pharmacists on edge According to cases made public by police, the number of armed robberies involving pharmacies have doubled this year. In addition to a case where a large quantity of powerful narcotics was stolen from Saskatoon City Hospital this month, police have made public seven thefts from pharmacies this year. By contrast, there were three robberies made public by police in 2013 and 2012. Part of the spike could be related to rise in popularity and value of prescription narcotics like hydromorphone, methadone or oxycodone. The drugs are sold on the street and enter the city's illegal drug trade, according to police. thestarphoenix.com

Whitehorse RCMP ask for help identifying break-in suspect Whitehorse RCMP are looking for a suspect who stole more than $7,500 worth of merchandise from Northern Industrial Sales. The merchandise stolen from the business on the 4200 block of Fourth Ave. included tools and heavy duty work clothing such as Duck work pants and quilt lined overalls. Police say an employee arriving at work Wednesday morning discovered the break-in and theft. Investigators from the Yukon RCMP's forensic identification unit are among the officers involved in the investigation. cbc.ca

High-end saxophones stolen from Saskatoon music store; Suspects caught on camera A sour note for a pair of music stores after thieves made off with thousands of dollars worth of high-end instruments. Manager Barry Morozoff of Long & McQuade's 43rd Street location said it happened on Oct. 24. Thieves stole a pair of Selmer brand saxophones off the store wall. The instruments are valued well over $5,000 apiece and are meant for professional players. Morozoff said one thing was clear after he reviewed security footage of the incident, which shows three suspects coordinating to distract store staff and then remove the instruments. cjme.com
Saskatoon police are looking for three suspects after an armed robbery Saskatoon police are looking for three men after an early morning armed robbery at an off-sale liquor store in the 2400 block of 8th Street East. Police were called to the store around 2:00 a.m. CST. Police said that when the three men walked into the store, two of them had their faces covered with bandanas, and one had a handgun. Police said all were Caucasian and appeared to be about 20-years-old. While in the store, the suspects demanded cash, then grabbed some alcohol on their way out the door as they fled from the scene on foot. cbc.ca

Retail Fast Facts: October 2014

Highlights:
• Total monthly retail sales changed by 2.5 per cent over the comparable month last year.
• Total sales excluding food, automotive and gasoline changed by 3.1 per cent over the comparable month last year. Read more retailcouncil.org

e-commerce

Sponsored by The Zellman Group
Online Transacting Is Safer Than A Card Present World
Online transacting is safer than a card-present world - or at least it can be. That's what Revathi Subramanian, SVP of Data Science at CA Technologies, told MPD CEO Karen Webster during an hour-long digital discussion on the state of online fraud around the world. Subramanian said that we have the data, the models and the tools – right now – to make online transacting safer than offline. But, they're just not being used. With card-not-present online transactions, it is very difficult to determine where the source of a transaction is happening. At the start of the conversation, Subramanian said, "With e-commerce transactions, we're not in Kansas anymore. Online fraud is really happening all across the globe. Issuers across the globe therefore need to act as one family to combat these globalized fraud trends."
pymnts.com
Banks Demand Better Cybersecurity From Their Lawyers
Given the breadth and depth of the data breach of 2014, it should come as no surprise that the nation's big banks are feelings cautious bordering on paranoid about their security. And they would like it if their lawyers would feel the same way. According to reports in the Wall Street Journal, banks are now instructing the firms that work with them to take greater care to secure sensitive data because they don't want said firms to be the backdoor that criminals use to breach their systems. Attorneys at these firms, particularly those with access to financial data, are now are more likely to get full background checks.
pymnts.com
E-retailer Boohoo Opening First Physical Store in NYC
With prices mirroring Forever 21, production cycles similar to those of Zara and a focus on content production à la Asos, Boohoo.com is in a prime position to take on the U.S. market. The e-tailer will unveil its first physical space in SoHo here on Saturday: a nearly 4,000-square-foot, bi-level pop-up that will be open through Nov. 15.
wwd.com
40% of consumers' holiday dollars will be spent online
Survey: 6 in 10 shoppers 'showroom' in store
Infographic: The Future of E-Commerce in Canada
Wireless carriers could withdraw from NFC payments: report
E-retailers ahead in terms of online payment; RBI'S insistence on a two-stage authentification still an issue
"Fraud is not a person - it is a dynamic grouping of statistics that deviate from the norm."
Stuart B. Levine, CFI, CFCI
CEO, The Zellman Group & Zellman Fraudnet


ORC News
Sponsored by Security Resources
FBI Seeks Public's Help Identifying Two Unidentified Jewelry Store Robbers
$10,000 Reward for Information Leading to Identification, Arrest & Conviction
Paul M. Abbate, Special Agent in Charge of the FBI Detroit Field Office, Sheriff Larry Stelma of the Kent County Sheriff's Department, and Chief Michael Patton of the West Bloomfield Police Department announced a $10,000 reward for information leading to the identification, arrest and conviction of two unidentified suspects for their involvement in the April 22, 2014, armed robberies of Medawar Jewelers in Grand Rapids, MI, and Tapper's Diamonds and Fine Jewelry in West Bloomfield, MI. David Briley, Shaheed Calhoun, Orlando Johnson and Nathaniel Pembrook, all from Philadelphia, have been arrested and are in custody for the robberies. TWO SUSPECTS ARE STILL AT LARGE, AND IT IS BELIEVED THAT THEY ARE ALSO FROM THE PHILADELPHIA AREA.
On April 22, 2014, Briley, Calhoun, Johnson, Pembrook and two unidentified suspects robbed Medawar Jewelers located on Plainfield Ave. in Grand Rapids, and a few hours later, Tapper's Diamonds and Fine Jewelry located on Orchard Lake in West Bloomfield. In both robberies, the perpetrators entered the stores during business hours with their faces covered or partially covered, and brandished a firearm while ordering employees and customers to the floor. During the Medawar Jewelers robbery, Pembrook was shot in the arm by one of the store owners. Blood recovered from the scene was DNA tested and determined to be a match for Pembrook.
Woman, 2 teens arrested after string of clothing store thefts in Winnipeg, CA A 21-year-old woman and two girls, aged 16 and 17, are facing numerous charges after several clothing stores were robbed in Winnipeg. The three were arrested on Tuesday after allegedly stealing $1,300 worth of merchandise from a clothing store. When confronted by staff, one of the suspects pulled out a weapon and threatened the employee. All three then ran from the store, police said. They were arrested the following day. They hit 7 stores from August 27th to October 27th. cbc.ca

Once notorious ORC Ring - 'Get Money Team': What's happened to them? They called themselves the Get Money Team. A group of Indianapolis women once became the center of a months-long police investigation on organized retail theft or boosting, which authorities said, was a gateway crime to more serious offenses. Police said the Get Money Team was a notorious crime ring that stole thousands of dollars worth of merchandise from Indianapolis-area malls and sold them to their own customers, usually by advertising on social media. It has been almost a year ago this month since these seven women were charged. Except for one member, whose charges have been dismissed, all have reached plea deals, which called for lighter sentences and dismissal of some of their charges. McGraw was sentenced last May to one year in community corrections and two years of probation, court records show. She also was ordered to complete 40 hours of community service work. Perry was sentenced earlier this month to two and a half years in prison, six months of home detention and one year of probation, court records show. She also was ordered to complete 40 hours of community service work. She is serving time at the Indiana Women's Prison. McGill was sentenced to 18 months in prison,18 months of home detention and one year of probation, court records show. She was sentenced last month and is serving time at Rockville Correctional Facility. Porter was sentenced last July to two years of home detention, court records show. She also is required to attend anger management and parenting classes. Matthews was sentenced Wednesday to one year in community corrections, followed by two years of probation. She will get credit for the nearly one year she spent in jail. She also is required to complete 40 hours of community service work, and to take theft classes by the National Corrective Training Institute. indystar.com
Rochelle Park, Lyndhurst Police charge 2 East Coast diversion crew members in $6,000 theft of GoPro cameras Thanks to a fingerprint, authorities have charged two alleged members of a diversion theft crew with taking $6,000 worth of GoPro cameras from stores in Rochelle Park and Lyndhurst on the same day this past June. Nestor Martinez, 25, and Kevin Rodriguez, 23, both of Queens, were being held in the Essex County Jail following a roundup by New Jersey State Police last weekend. Both are part of theft ring that's worked up and down the East Coast. cliffviewpilot.com
Inglewood, CA gang member "El Dog" gets 57 months in prison for running identity theft ring An Inglewood gang member was sentenced Thursday to 57 months in federal prison for running an identity theft ring that victimized scores of people and merchants in three states, resulting in about $1 million in financial losses. Lancelot Joshua Wilburn, who used the moniker "El Dog," also was ordered to pay more than $50,000 in restitution. Wilburn, a 33-year-old member of the Queen Street Bloods street gang, pleaded guilty in June to possessing counterfeit or unauthorized access devices, possessing device-making equipment, using counterfeit access devices and aggravated identity theft. From January 2011 to May 2012, Wilburn used stolen account numbers, counterfeit credit cards, and fake drivers' licenses to rent cars and purchase luxury items in California, Nevada and Kansas, prosecutors said. Wilburn and others converted the stolen goods into cash by exchanging fraudulently purchased items for other luxury items, gift cards and cash refunds. dailybreeze.com


Prison for Tallmadge, OH woman who stole $12,000 in baby formula A Tallmadge woman who stole more than $12,000 worth of powdered baby formula from two different Walmart stores in Portage County has been sentenced to six months in the Ohio Reformatory for Women in Marysville. Stacy A. Smith, 25, pleaded guilty Friday, Oct. 24, to three counts of theft, one fourth-degree felony and two fifth-degree felonies, and was immediately sentenced to six months in prison on each charge. The sentences will run concurrent to each other, but consecutive to a two-year prison sentence imposed on Smith by Summit County Common Pleas Judge Jane Davis in September. That prison term resulted from Smith's guilty plea to a charge of robbery, a second-degree felony, in May. Smith stole 194 containers of Similac baby formula, worth more than $3,200, from the Brimfield Walmart on Sept. 24, 2013. On Oct. 7, 2013, Smith returned to the store and stole 77 additional containers of formula, worth $1,176. Exactly a week later, in a third incident, she stole 474 more containers of formula, worth more than $7,900, from the Streetsboro Walmart. In all three cases, one or more children assisted Smith in committing the thefts, according to Brimfield and Streetsboro police. tallmadgeexpress.com

McDonald's employee in Roswell, GA stole customers' credit information Roswell police have charged a fast food worker after they say she stole customer's credit card information. Lauren Bass told Channel 2's Mike Petchenik she gave Preshauna Thomas her credit card Tuesday after placing her order at the drive-through of the McDonald's on Holcomb Bridge Road. "She skimmed my card," said Bass. "I saw her slide it through the slide on the side of the screen, and then I saw her pull something out of her apron or pocket, and she slid my card through it." Police told Petchenik they recovered a skimming device on Thomas and charged her with identity theft. "We are looking to find out how long she's been working at that establishment, what other businesses she worked at," said Roswell Police Officer Lisa Holland. wsbtv.com
Do you have an ORC case to share?
Share your ORC news and help the industry grow


Retail Crime News

Sponsored by NuTech National
Top Brooklyn DA Investigator busted at Walmart for shoplifting Det. Brenda Sandiford Crockwell, 33, used the self-checkout aisle at the Green Acres Mall store in Valley Stream Tuesday, but only scanned half her items before heading to the parking lot, a source said. "The video is damaging," the source said. "There's no way she did it by accident." nypost.com

Car Theft Suspect shot by Richmond, CA Police at Pacific East Mall A suspected car burglar was shot and critically injured by police at Pacific East Mall in Richmond Thursday afternoon. The shooting occurred shortly after noon at the mall at 3288 Pierce St., Richmond police Capt. Mark Gagan said. According to a preliminary investigation, Gagan said, Richmond police detectives were walking to get lunch in the mall parking lot when they spotted a 19-year-old Alameda County man allegedly burglarizing a vehicle. They attempted to detain him but he fled on foot to an unoccupied vehicle with its engine running, Gagan said. One of the detectives reportedly went to the still-open driver's side door while the other stood in front of the car. The suspect allegedly accelerated, prompting the officer in front of the car to open fire several times through the windshield, Gagan said. The suspect was hit several times below the waist but managed to drive his vehicle about a mile before crashing into a fire hydrant and parked cars. richmondstandard.com

North Texas man fatally shoots another man at strip mall, waits for officers to arrive Police in North Texas have arrested a man after a fatal shooting outside of a Subway restaurant. The suspected shooter was taken into custody Thursday evening after police say he waited at the scene for authorities. Witnesses say two men were arguing outside the restaurant in a Plano strip mall when one shot the other multiple times. The injured man was transported to an area hospital where he was later pronounced dead. therepublic.com

Man accused of pulling knife on Target employee in Brentwood, TN A man has been arrested for allegedly pulling a knife on a Target employee in Brentwood earlier this month. Police say Jimmy Galindo Jr. and Jassmarie Rivas were leaving Target with a cart full of stolen merchandise when an employee tried to stop them on Oct. 14. According to police, Galindo is accused of then pulling out a knife and threatening the employee, swinging the knife toward the employee. The entire incident was caught on surveillance video, police say. Both suspects were arrested at a barber shop in south Nashville on Wednesday. Galindo is charged with aggravated assault and theft. Rivas is facing a theft charge. wsmv.com

Police search for man accused of pulling knife on loss prevention officer at Lowe's in Carlisle, PA Carlisle police are searching for a man accused of pulling a knife on a loss prevention officer at a Lowe's home improvement store. Christopher Richard Geib, 31, is wanted on a robbery charge. Police in a news release said Geib pulled the knife out at the Lowe's, located in the 800 block of East High Street, after he was spotted shoplifting tools. He also refused to be detained and left the store on foot, police said. Geib was last seen running across High Street, police said. He also had an active warrant for his arrest at the time of the incident with the knife, although police did not state in a news release which charges he was facing. pennlive.com

Customers Leap To Action During First Cash Pawn Store Robbery in Corpus Christi, TX Corpus Christi Police said customers and store employees leaped to action during a robbery at a pawn shop Wednesday night. It happened at the First Cash Pawn around 7:15 a.m. Police said a man walking around the store broke the glass counter top of a display and attempted to take jewelry from the case. A customer in the store saw what was happening and tried to stop the suspect from taking the jewelry. The two began to fight and the suspect made threats about shooting the man and the store employees. Police said the customers and employees were able to hold the suspect until officers arrived. kristv.com

911 tapes shed light on Albuquerque, NM robbery Albuquerque police recently released the emotional 911 call from a clerk who shot two armed robbers at his store in the South Valley last week. Police said the robbers barged into a convenience store wearing masks and took the money from the cash register. On their way out, the store clerk pulled out a gun. "Some guys came in with big machine guns and they took everything from me and I had to get my gun and I shot back but the car left," the clerk told 911. A second caller described the scene to dispatchers, "I just saw a car pulling out and he was firing a gun at it." Both men drove away wounded. Bernalillo County sheriff's deputies caught up with them down the road after their car crashed. The driver, Ruben Lucero, gave up after deputies fired bean-bag rounds at the car. Christopher Garza was wounded in the passenger seat. He eventually died from his injuries. koat.com

Cedar Falls man accused of stealing nearly $18,000 from Godfather's Pizza A Cedar Falls man is accused of stealing almost $18,000 from his employer, Godfather's Pizza. According to the Cedar Falls Police Department, between April 2013 and June 2014, 23-year-old Tyler B. Kobliska stole $17,990 from his employer. Police said the theft was discovered in June and led to an internal audit and police investigation. The investigation showed that Kobliska, a manager at Godfather's Pizza, was responsible for the thefts. Kobliska, who had worked at the restaurant for nine years, was fired when the theft was discovered. kcrg.com

True Value long-term employee indicted on $25,000 theft charges in Sitka, Alaska A Grand Jury on Friday (10-24-14) indicted 56-year-old James Land on one charge of Theft in the First Degree, a Class B felony. The charges stem from accusations that Land stole over $25,000 in cash from the True Value hardware store, where he has been a longtime employee. According to Assistant District Attorney Jean Seaton, the theft took place at some point between January 2012 and August 2014. Land is also facing one charge of Misconduct Involving Weapons in the Third Degree, for possession of a firearm with a prior felony conviction. kcaw.org

Weapons stockpile stolen from Lakewood, WA gun store Worried federal and local authorities have launched an investigation after 30 pistols and other equipment for high-powered rifles was stolen from a Lakewood gun store this week. The thief or thieves broke into Quantico Tactical at 12314 Pacific Highway SW at about 11:30 p.m. Monday and made off with the stockpile of weaponry. Mike Zaro, assistant chief of Lakewood Police, said the suspects made entry by smashing through the wall of a neighboring vacant business. About 30 Springfield Armory pistols in 9-mm, .40 and .45 calibers were stolen, along with receivers, magnifiers and $20,000 worth of high-end optical scopes for high-powered rifles. komonews.com

Shopper used counterfeit $20 bills to buy 150 items in Rush Twp, PA A man using counterfeit $20 bills bought more than 150 items from stores in Schuylkill, Luzerne and other counties before he was arrested Wednesday in Rush Township, police said. Wayne J. Sanders Jr., 30, of Wilmington, Del., was taken into custody by state police as he tried to collect refunds in Hazle Township for items he had bought with the fake money in Rush Township. Sanders was turned over to Rush police, who charged him with forgery, possession of an instrument of crime, attempted theft and receiving stolen property. Township police said they seized the sport utility vehicle Sanders was driving. On Thursday, they searched the SUV and found uncut sheets of counterfeit money and the scores of items he had purchased since Oct. 15. In Rush Township, Sanders bought merchandise Wednesday from Sally Beauty Supply, Radio Shack, the Shoe Department and other stores on Plaza Drive. mcall.com
Man steals 2 Rolex watches valued at $56,000 from Surfside, FL Jeweler The robbery happened just before 4 p.m. at Gray and Sons Jewelers at 9595 Harding Ave. Surveillance video from the store shows the culprit, who police believe is 27-year-old Pedro Valdez, a man with a previous criminal history, talking to an employee and then snatching the white and yellow gold watches valued at $56,000. local10.com
ICE Agents Seize 2,700 Pieces of Counterfeit MLB Merchandise valued at $80,000

Pair allegedly selling knockoff Tiffany and Kors watches, boots out of van in Hanover Township, PA parking lot


Robberies and Burglaries
● Bingham pharmacy - Sangerville, ME - Armed Robbery
● Circle K - Monticello, GA - Armed Robbery
● Corner Pantry - Forest Acres, SC - Armed Robbery
● CVS - Enfield, CT - Armed Robbery
● CVS - Fairlea, WV - Armed Robbery
● e-Chaps Computers - Lancaster, CA - Armed Robbery/Murder - sentenced to Life
● GameStop - Indianapolis, IN - Armed Robbery - Update
● One Stop - Central Falls, RI - Armed Robbery
● Rite Aid - Brooklyn Park, MD - Armed Robbery
● Walgreens - Tucson, AZ - Armed Robbery
● 7-Eleven - Spotsylvania, VA - Armed Robbery

Vendor Spotlight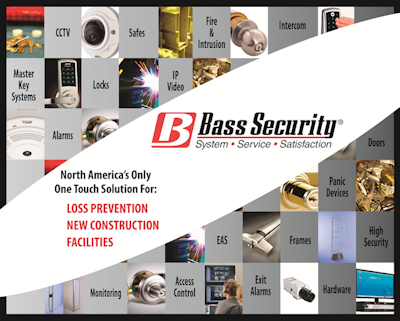 79% of retailers trust Bass Security Services, Inc... shouldn't you?

From a small locksmith business in Ohio, Bass Security Services, Inc. has grown over the last 35 years to become an extremely well-rounded industry leader. We've done this by embracing new technologies, hiring employees who are solution-oriented and experienced in the unique security needs of specific industries and acquiring companies which manufacture products valued for their features and quality.

Click here to learn more and join the demanding corporations that trust Bass Security Services, Inc.


888-774-3400 │ www.bass-security.com


Featured Job Listings
Sponsored by Cam Connections
Feature Your Job Here For 30 Days -
70% Aren't On the Boards
Director of LP
Fred Meyer Jewelers
Portland, OR
Kroger
Sr. Director, Field LP
Ross Stores
Dublin, CA
Ross Stores
Director of LP
Restoration Hardware
Corte Madera
Restoration Hardware
National Account Executive
Checkview
Northeast Region
Checkview
National Account Executive
Checkview
United States
Checkview
ORC Investigations Mgr
The Home Depot
Atlanta, GA
The Home Depot
Director, Pharmacy LP
Rite Aid
Camp Hill, PA
Rite Aid
Corporate Investigator
Confidential
San Francisco Bay, CA
Confidential
National Account Manager
Vector Security, Inc
TBD
Vector Security, Inc
LP Agent
JONS Markets
Los Angeles, CA
JONS Markets
LP Investigator
Lamps Plus
Chatsworth, CA
Lamps Plus
National Account Mgr
Confidential
Northeast
Downing & Downing

Limited Time Only - Post Your Multi-Unit LP jobs for FREE - Learn More Here

Daily Job Alerts


Sponsored by Cam Connections
Appearing One Day Only
View our Internet Jobs Archives here
DC Operations Mgr
Home Depot
Montgomery, NY
Home Depot
AP Manager in Training
Walmart
South Gate, CA
Wal-Mart
AP Manager in Training
Walmart
Worthington, MN
Wal-Mart
AP Manager in Training
Walmart
Florida City, FL
Wal-Mart
AP Manager in Training
Walmart
South Euclid, OH
Wal-Mart
AP Manager in Training
Walmart
Manitowoc, WI
Wal-Mart
AP Manager in Training
Walmart
Chandler, AZ
Wal-Mart
LP Manager
Sears
Chicago, IL
Sears Holdings Corp
LP Manager Hrly
Kmart
Rutland, VT
Sears Holdings Corp
Manager Shrink Operations
Sears
Hoffman Estates, IL
Sears Holdings Corp
Dept. Mgr Operations
LL Bean
Pittsburgh, PA
LL Bean
Dept. Mgr Operations
LL Bean
Skokie, IL
LL Bean


Home of the Industry's Original
On the Move

None to report.
Post Your New Job or Promotion!
See all the Industry Movement


Your Career
Sponsor this section of the Daily
Rules for Designing an Engaging Workplace
It's true that good design has a powerful influence on how we think and behave. Your workplace is the same way: if your environment is designed in such a way as to increase performance and will help you focus on your daily tasks, then success will follow. Here are some ideas for designing such a workspace. Add some color

3 Principles Leaders Must Follow to Build Employee Engagement Employee engagement is the one competitive advantage that turns good organizations into great ones. If your employees go that extra mile and are willing to change with the environment, success will be yours. Keep them engaged with this advice. The Three C's

How to Create a Culture of Productivity
It's hard to get everyone on the same page, focused on their work at the same time and engaged in what they're doing. If the right culture and productive work habits are in place from the beginning then it's a lot easier! It's up to the leader to set the tempo for the rest of the team, so here are some ideas to make sure productivity is high in your organization. Good attitudes

4 Over-the-Top Employee Retention Tricks Some companies go a little out of their way to get employees motivated to work harder. One company has a beer-dispensing keg machine that uses RFID to verify employees got their work done. Here are four other examples of outlandish retention tricks! Lunch in the woods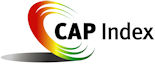 Tip of the Day
Sponsored by Vector Security
Getting involved in a process is an obligation and taking it seriously is absolutely critical to your success regardless of what the process involves. Whether it's looking at a job or sitting on a company committee. Once you've committed, your reputation, your image, your future is at stake. Minimizing it won't decrease the impact nor will it reduce the expectations of others. Because when you become part of a process, other people are either looking at you or they're counting on you to be your best or give your best. So once you've committed, follow through and deliver your best.

Just a Thought,
Gus Downing






Upcoming Events

---
Recruiting?
Get your job e-mailed to everyone... everyday
Post on our Featured Jobs Board!
Reach your target audience in 2014 every day!
Request our 2014 Media Kit
update account / change e-mail
unsubscribe FEEDBACK
www.downing-downing.com

Advertise With The D&D Daily




36615 Vine Street, Suite 103
Willoughby, OH 44094
440.942.0671
copyright 2009-2019
all rights reserved globally