The D&D Daily Mobile Edition
November 3,

2014



The LP Industry's #1 News Source - Informing, Educating and Instilling a sense of community



Here are the 14 Executives 'Moving Up' as reported in the Daily in October
Altar'd State named Kevin Robinson, CFI Director of Loss Prevention.
Cabela's promoted Brian Fox to Corporate Asset Protection Operations Senior Manager.
CarMax promoted Eric Chase, CFI to Divisional Director.
Denny's named Jonathan Price Sr. Manager, Safety & Loss Control.
Five Below, Inc named Gregg Smith, CFI Senior Director of Loss Prevention.
JC Penney named Marvin Ellison President and Chief Executive Officer.
Lumber Liquidators promoted Ray Cotton, CFI to Senior Vice President and Chief Compliance Officer.
Macy's promoted Kevin Colman to Group Vice President Asset Protection.
Polo Ralph Lauren promoted Chris Aye to Vice President of Asset Protection, NC Campus and Global Supply Chain.
Ralph Lauren Corporation promoted John MacLeod, CFI to Associate Director of Asset Protection
Ralph Lauren Corporation promoted Chris Hinger to Vice President of Asset Protection North America.
T-Mobile promoted Tony Hentges to Director, Corporate Security.
Tacala Companies named Walter Mulhall Director of Loss Prevention.
The Zellman Group, LLC named Linda Chiappone Director of Analytics.

News Brief
Sponsored by WG Security Products, Inc.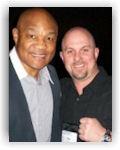 Rick Yurko was promoted to Senior Director, Loss Prevention for GNC. Rick was previously the Director of Loss Prevention for GNC and has been with the retailer since 1997 where he started as a Regional Loss Prevention Manager, and eventually became a Senior Regional Loss Prevention Manager. Rick has also worked in loss prevention at Montgomery Ward as their Zone Loss Prevention Manager, and at Sears. Congratulations Rick!

Supermarket News releases 2014 Corporate-level food retailing salaries - VP Loss Prevention
Retailers from $500M - $2B = $150,000
Retailers from $2B - $10B = $185,000
Retailers $10B+ = $225,000 supermarketnews.com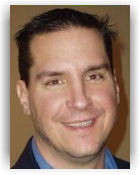 California Police Chiefs and Retailers say: No on Prop 47 By Joe LaRocca, Vice President & Senior Advisor, Loss Prevention for RetaiLPartners On Nov. 4, Californians will be voting on several important Propositions. You might have seen a television ad lately praising the benefits of Proposition 47, known as the "Safe Neighborhoods and Schools Act." Like many recent propositions and legislative bills, this one is misleading and dangerously named, for several reasons. Prop 47 is essentially decriminalizing conduct that causes great economic costs to retailers and the community. This proposal ignores the fact that there are criminals whose very business is to steal. This law does nothing to discourage that conduct, and in fact, encourages it, by keeping the amount of any theft under $950, and providing no felony consequence for possession of controlled substances, absent a very narrow particular prior criminal history. linkedin.com

Home Depot's data breach cost credit unions nationwide $60M - Fraud= 60% of total cost ($36M) - 7.2M Cards The largest retailer data theft in history (so far, Christmas is coming) has already been the subject of lawsuits from two Pennsylvania credit unions in federal court. The suit seeks class action status for all financial institutions that were caught in the 50 million-plus card breach. CUNA reports that 7.2 million of credit union issued debit and credit cards were affected and had to be re-issued. The average cost per card was $8.02, which includes re-issuing the card itself, paying for fraudulent charges, and paying additional staff costs associated with account monitoring. Fraud accounted for 60 percent of the total cost, averaging $4.89 per card. This number indicates that even if no fraud had occurred the breach would have still cost the retailer over three dollars per breached card. pymnts.com

French Court tells Apple Stores 'adjust your surveillance systems - too intrusive constantly watching employees beyond public space' French government privacy agency has warned Apple to adjust the video surveillance systems at four of its retail stores, saying they are too intrusive by constantly watching employees beyond the public retail space. The Commission nationale de l'informatique et des libertés (CNIL) said if the company doesn't comply, it could be subject to fines. The involved stores are Opéra, Rosney 2, Bordeaux and Parly 2 stores. Every Apple store around the world has a video surveillance system to protect the company's assets and employees. The systems routinely cover the front-of-house space accessible to the public, but also the Genius Rooms, hallways, product stockrooms and other back-of-house areas. In the U.S., federal law generally allows video surveillance of employees, except in restrooms or other private spaces. However, most European countries strictly regulate the permissible extent of workplace video surveillance. In this case, the CNIL said, "Surveillance is carried out disproportionately to the purpose of preventing harm to people and property," and called it "an affront to privacy." They ordered that the cameras be repositioned, or the video framing be masked to provide sufficient employee privacy. In addition, employees should be instructed as to which areas are monitored and which are not. ifoapplestore.com

Court rules cops can demand fingerprints, not passcodes, to unlock smartphones A Virginia Circuit Court decided this week that cops can't make you cough up your smartphone passcode because it violates the 5th Amendment, which bars the state from forcing you to incriminate yourself. Fingerprints are a different story. They're similar to DNA and handwriting, Judge Steven Frucci ruled. cio.com

Macy's, Kohl's announce Thanksgiving hours; Walmart, Target, Best Buy remain mum Macy's and Kohl's will both open their doors on Thanksgiving Day at 6 p.m. There are also holiday shopping holdouts. Costco, Nordstrom, Neiman Marcus and GameStop have all said they won't open on Thanksgiving. They're going to wait and launch their Black Friday deals on, well, Friday. Last year, Walmart opened at 6 p.m., and Kmart caused a stir with its decision to open its stores at 6 a.m. Thanksgiving Day, without closing at least for a few hours during the traditional dinner time like other stores. abc17news.com

The year of in-store pick up is here - How does it impact fraud? In-store pickup now accounts for about 15 percent of all online Target orders. Walmart, with its major rural footprint, has offered in-store pickup since 2007. In-store pickup has the added benefit of drawing in foot traffic, something brick-and-mortar stores have struggled with as the popularity of online shopping has risen. "If they're any good," said Richard Jaffe, an analyst with Stifel Nicolaus, "once you're in the store they're going to tempt you with a lot of other stuff. "In-store pickup also allows stores to avoid the cost of shipping - and perhaps most important, free shipping, which retailers have increasingly offered to stay competitive. nytimes.com

Carjacking victim sues Phipps Plaza Mall Security & Allied Barton Security - Failed to Provide Adequate Security She is accusing the mall of neglecting violent crime there -- knowing about it but doing nothing about it. And she says mall management and mall security had "knowledge of criminal activity" on-going at the mall, and "failed to warn" customers, and failed "to provide adequate security protection." Phipps Plaza management emailed 11Alive News, saying that that night, mall security showed up within minutes, and then helped Atlanta police crack the case. And management says the mall is constantly working with police to improve security. 11alive.com
Retail Skirmish Blocks Apple Pay at Checkout Line A consortium of retailers called Merchant Customer Exchange plans to offer a rival mobile payment system next year which could direct debit customers' checking accounts, instead of using a credit card. It also will be designed to track customer buying patterns to be able to offer targeted promotions. In the meantime, some of the group's biggest members, like CVS, 7-Eleven, Best Buy and Wal-Mart, are nixing so-called NFC payments even though they already have the point-of-sale technology in stores. Other retailers that aren't part of MCX, like Starbucks and Taco Bell, are opting to develop their own mobile payment services, and so aren't taking Apple Pay either. newsfactor.com

Macy's Herald Square - A Look Inside the guts of this $400 million makeover As one of the largest retail stores in the world doing $1 billion annually in sales with 22 million customers yearly this store has been undergoing a 4 year $400 million dollar makeover. Here's a peek inside. nytimes.com
Starbucks Reveals that Mobile Payments Account for 16% of Transactions Prior to the recent launch and release of Apple Inc's Apple Pay, Starbucks is already into mobile payments. In fact, the giant coffee chain said it is already handling about 7 million mobile payment transactions each week in all its locations across the US. That accounts for about 16% of overall transactions at its nationwide stores. It also accounts for up to 90% of total mobile payments in the country in 2013. morningnewsusa.com

Customer Growth Partners 14th Annual Holiday Forecast - up 3.4% 'Dismal retail spending' ahead

Wal-Mart cuts prices on 20,000 products, free shipping on hot items - the competition heats up

SNEAK PEEK: Behind the scenes at Yas Mall; largest shopping complex in Abu Dhabi to open November 11th

Quarterly Same Store Sales Results
Publix Q3 up 5% with sales up 5.1%

Last week's most popular news article --

Costco isn't the only store closed on Thanksgiving Day Once upon a time, you could eat Thanksgiving dinner without worrying whether you might miss a doorbuster deal. But in the last couple of years, stores have been falling over each other to offer Black Friday sales on Thursday itself, opening their doors before many people are even done with their turkey. Now, some stores are saying enough. GameStop and Nordstrom joined Costco in deciding they will remain closed on Thursday and open for Black Friday on, well, Friday. cnn.com
The New Global Retail Theft Barometer - Released on the Daily November 6th This year, Checkpoint is ushering in a new age for theft-related research by teaming with The Smart Cube, a global professional services firm that specializes in delivering custom research and analytics services, and Ernie Deyle, an independent and leading global expert in the field of loss prevention.

Some of the survey results include the following:
● Most stolen items by category
● Cost of shrink to US shoppers by household
● Total cost of retail crime (employee theft, shoplifting, loss prevention spend) to retailers
● Perception of whether shoplifting, employee theft, retail crime is up/down.

Look out for our Special Report to go out on Thursday highlighting this research study and see what the numbers say about retail crime and shrink rates.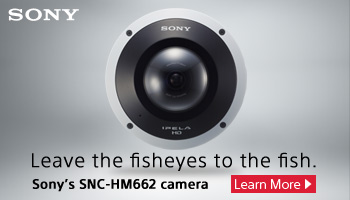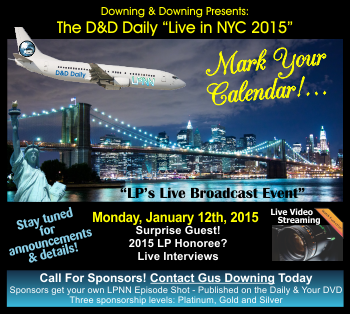 All the news - One place - One Source - One Time
The D&D Daily respects your time
& doesn't filter retail's reality
Report Your News!
(content subject to approval)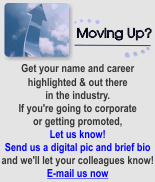 Loss Prevention News Network

Jim Connolly
, SVP Asset Protection for Burlington Coat Factory, talks about the keys to establishing a successful LP program – and how you take that program "to the next level" once it has matured. In 2010, Jim successfully engineered the biggest re-organization of Burlington's LP program in the history of the company. Here, he offers tips on how to retain, challenge and develop team members, while keeping it fresh and exciting for the executives. Watch the interview here.

Filmed at the D&D Daily's 2014 "Live in NYC" Broadcast Event.




Joan Manson

Sponsored By:


Bass Security





Sponsored By:



Keith White & Michael Nelson

Sponsored By:


Dan Faketty and Professor Bob Hanson

Sponsored By:


The NRF's LP Legislative Committee, a National Update





Jeff Fulmer & Jon Gold


Sponsored By:


Preparing - Training - Responding to the Active Shooter





Rich Mellor


Sponsored By:

Cyber Security's Increasing Impact on Retail & the Role of Loss Prevention

Tom Litchford
Sponsored By:

Stan Welch, VP of LP, JCPenney



Sponsored By:



In case you missed it ...
Click here to view all the episodes from
"Live in Ft. Lauderdale at the NRF LP Show."

Solution Providers, have a video or commercial you want to publish? Contact us.



e-commerce

Sponsored by The Zellman Group
CNP Fraud Rapidly Rising Irrespective of EMV Adoption
As the United States looks to implement EMV, Javelin examined the United Kingdom EMV market as a looking glass into the future U. S. market. While the rapid proliferation of EMV adoption in the UK produced a significant drop in POS fraud, it did not address where card fraud is most problematic-e-commerce and m-commerce. Javelin Strategy & Research's report, Fixing CNP Fraud: Solutions for a Pre-and Post-EMV U.S. Market warns that online card fraud will rapidly increase despite and irrespective of the US transition to EMV. Card-not-present (CNP) fraud in the United States is expected to be nearly 4 times greater that POS card fraud in 2018. CNP fraud will grow substantially, but this growth is due to an increase in transaction e-commerce volume and has little to do with a change in criminal behavior post-EMV. "EMV is not a holistic solution to card fraud and therefore should be implemented in parallel with solutions that are designed to deal with where fraud is growing the most---online," according to Nick Holland, Senior Payment Analyst at Javelin Strategy & Research. "CNP fraud cannot be underestimated in growth or expense."
yahoo.com
How to prevent fraud with tokenization
The high-visibility data breaches that have affected retailers in the past year-those of Target Corp. and the Home Depot Inc., for example-have all resulted in consumer payment card information being stolen by hackers. One way to make a site less enticing to cybercriminals is to minimize the amount of data a retailer holds. That's why RepairClinic.com Inc., an online-only retailer that sells replacement parts for household appliances and other equipment, moved from encrypting and storing payment card data itself to First Data Corp. tokenizing it a few years ago. Tokenization converts card numbers into codes, called tokens, which act as a proxy during most of the payment process. Those codes, if stolen by hackers, are essentially useless information. Apple Pay, a new payment system Apple Inc. introduced last month along with its new smartphones, is the most recent and perhaps most-publicized user of tokenization. That security technology enables RepairClinic to store and use those tokens within its systems without security concerns because it doesn't retain any useful card data. The retailer only stores the last four digits of a customer's card to enable it to identify transactions to process returns.
internetretailer.com
The online holiday shopping season starts now
"Fraud is not a person - it is a dynamic grouping of statistics that deviate from the norm."
Stuart B. Levine, CFI, CFCI
CEO, The Zellman Group & Zellman Fraudnet


ORC News
Sponsored by Security Resources
Two more charged in Winnipeg ORC ring
Winnipeg police have charged two more people in connection to several clothing store robberies in the city. A 17-year-old girl is charged with numerous counts of theft as well as failing to comply with court orders. An 18-year-old man is charged with robbery, possession of a weapon and failure to comply with court conditions. A 21-year-old woman and two girls, aged 16 and 17, were arrested and charged earlier this week for their alleged role in the robberies, which occurred between Aug. 27 and Oct. 27. Police said the investigation is continuing and further arrests are expected. cbc.ca

ORC violent repeat shoplifter stealing car batteries attacks Kmart Loss Prevention officer - Police Need Help Identifying in Cobb County, GA Police told Channel 2's Ross Cavitt that employees have their eyes open for a short, balding shoplifter who had been spotted before, wheeling carts full of merchandise out the front door. During his most recent trip to Kmart, a female loss prevention officer on the phone with 911 intercepted him as he wheeled out a cart full of car batteries. They noticed him and followed him and met him at the front door of the Kmart," said Cobb County police Officer Michael Bowman. "The loss prevention officer confronted him and that's when the assault occurred. He has allegedly shoplifted at least twice before at the Mableton Kmart, and possibly elsewhere. wsbtv.com
GA Tech says $475K stolen by employees at Georgia Tech Research Institute; $160,000 spent at Barnes and Noble and other online retailers GA Tech says seven employees have either been fired or resigned in the wake of a year long investigation into P-Card abuse. Investigators at Georgia Tech say the people named in the report stole nearly a half a million dollars, all of it taxpayer money in the form of federal grants. The men all worked at the Georgia Tech Research Institute's Advanced Concepts Lab. They had titles of respect. James Fraley was a senior research technologist when he resigned amid the allegations last October. James Maloney was chief scientist, John Schultz was deputy director, James Acree a branch chief and Stephen Blalock was a principal research engineer when dismissed in February. Alan Golivesky was assistant director of financial operations when he resigned in November 2013 and Lon Pringle was the GRTI Deputy Director in May, when he retired. According to the report, the men played different roles in the scheme. Some were actively involved, others were simply in a position to notice the fraud and didn't, and therefore failing to stop it. Investigators say the men bought supplies for the company, spending more than $160,000 at Barnes & Noble and at online retailers like Amazon. Investigators believe one of the men ordered solar panels, and altered the invoice to hide the fact, they ended up at his house, not the lab. Invoices were also altered to cover nearly $5,000 in hunting equipment, spent at the online retailer Man's Toys. Other invoices investigators say, were completely made up, to move money from the school to their personal accounts. The FBI is also investigating since most of the money came from federal grants. A spokesperson for Georgia Institute of Technology says all of the money has been repaid. 11alive.com

Last of 6 suspects wanted for 40 break-ins is arrested in Pleasantville, NJ Carlos Soler was taken into custody Thursday night by Pleasantville police and brought to the Atlantic County jail in lieu of $250,000 bail with no 10 percent option, authorities said. Soler, 26, of the Mays Landing section of Hamilton is one of five men and a woman who had been sought by police for breaking into sheds and garages and stealing motorcycles, lawnmowers, generators, power tools and other items, officials said. Many of the stolen goods were recovered after Hamilton police executed a search warrant in Mays Landing. The group is also believed to have set fire to a trailer in Pleasantville and committed credit card fraud. nj.com

2 Women flee Walmart with cart load on merchandise in Murfreesboro, TN, forgot their purse A 26-year old woman accused of shoplifting at Walmart was positively identified after a small mistake... she reportedly left her purse in the shopping cart that was loaded down with merchandise and later pushed out the front doors of the store. The shoplifting incident was reported at the Old Fort Parkway store in Murfreesboro. The female, who was identified as Lynne K. Craig and another woman from Nashville, allegedly filled a cart with over $900 worth of clothing, sheet sets, DVD's and makeup. The women then pushed the cart out of the store where they were confronted by a loss prevention worker. The two females then fled the scene leaving a purse behind that contained a driver's license belonging to Craig. Warrants have been taken out, but arrests have not been made. wgnsradio.com

Two women suspected in significant Wal-Mart theft in State College, PA Two women are being sought after a reported theft at about 4:40 p.m. Thursday from the Wal-Mart at 373 Benner Pike, police said. According to State College police, the suspects entered the store on Oct. 24 and "took carts full of merchandise, including iPads" from the store. The merchandise was valued at $2,196. centredaily.com

Mich. ORC Sentencing -Kenneth Robert Anderson, 34, of North Muskegon, eight months Muskegon County Jail, two years probation for organized retail crime, habitual offender second, $198 fees/costs

Walmart Associate admits to stealing $6,000 in Hopkinsville, KY
Do you have an ORC case to share?
Share your ORC news and help the industry grow


Retail Crime News

Sponsored by NuTech National
Chicago police warn West Side businesses of 'rooftop burglars' Chicago Police are alerting businesses on the West Side about a series of rooftop burglaries. Police say the burglars cut a hole in the roof, disable phones and alarm systems, and lower themselves into the store. One burglary happened October 17 in the 300 block of North Central Avenue. Three days later, it happened again in the 700 block of North Cicero. So far, no arrests have been made. wgntv.com

1 wounded in shooting outside South DeKalb, GA mall A shooting outside a Metro Atlanta mall sent one person to the hospital. The shooting happened outside Gallery at South DeKalb Mall on Candler Road. DeKalb County police were called to the scene around 7:30 p.m. A witness told CBS46 News that the victim was shot during a robbery. The victim was taken to Grady Memorial Hospital. The person's condition is not known at this time. cbs46.com

Man killed in 'brazen' shooting in Toronto Shopping Center third sibling from same family to die Jamal Roache was only 15 when his older sister and brother were gunned down nine months apart in horrific shootings that both made headlines. Now a dozen years later, at 26, he has met a similar fate and becomes the third sibling in the Roache family to die by bullets. His gangland-style assassination Thursday night in a strip mall in the north end of the city was captured by surveillance cameras -- graphic footage investigators have released in the hopes of encouraging witnesses to come forward. "It's a brazen, brazen attack," Det.-Sgt. Steve Ryan said Saturday. "Nobody deserves to die like that." He said the city's 48th murder victim of the year, who was known to police, was gunned down around 11:30 p.m. "As he was walking through the mall, he was being stalked by a dark blue or black Honda Civic," Ryan said. "Our shooter, the suspect, exits the passenger side of this Honda Civic, ambushes Jamal, who was walking by himself, and shoots him several times." Jamal subsequently died as a result of gunshot wounds, he said, adding the victim was hit six to eight times. In the video, the dying man is seen on the ground, reaching out for help, as the gunman hops back into the car's passenger seat and drives off. thestar.com
Gunfire latest in series of violent incidents at Elkhart, IN store There was a shooting at Saleh's Market on Middlebury Street in Elkhart on Sunday afternoon. Fortunately, no customers were injured when a bullet entered the side of the store and shattered the glass to a soda cooler. As of Sunday night there were no arrests. Customers hit the floor when the bullet broke through the siding. Precious Williamson was standing 3 feet from where the bullet entered and said she hit the ground once she saw the glass shatter and soda bottles explode. wsbt.com

HIV Positive Woman Steals Walmart Food, Tries To Infect Employee With Disease in Dallas An HIV-positive woman tried to steal several frozen dinners from Walmart earlier this week in Dallas. NY Daily News reports that 25-year-old Diamond Lawrence allegedly attacked a Walmart employee at the Forest Lane store "in a bid to give him the virus" in order to get away with $11 worth of frozen food. Diamond Lawrence made it outside of the store with her stolen dinners until an employee stopped her. As she was being escorted back inside of the store, NBC Dallas-Fort Worth reports that Diamond Lawrence "bragged about being HIV positive." Lawrence even threatened the employee with the disease, according to police. Police officers were able to confirm that Diamond Lawrence was wearing a medical wristband at the time that officially identified her as being HIV positive. The HIV-positive woman attacked the Walmart employee by scratching his neck. Police believe that Diamond Lawrence was deliberately trying to draw blood from the employee and expose him to the virus. inquisitr.com
Lufkin, TX Police seeking Shoplifting suspect wanted for DVD thefts and Assaulting Police Officers October 24 of this year, a man stole a dozen or so DVDs from Sam's Club in Lufkin. Security videos showed that a white wearing a tan work shirt and a hat was responsible for the theft. One week later, on Halloween, the suspect again stole DVDs from Sam's Club by concealing them in his pants. This time, police officers meet the suspect as he exited the building, told him he was under arrest for theft, and attempted to restrain him and recover the stolen merchandise. The suspect fought his way free from the officers, ran to his vehicle, and fled the area. Two officers received cuts and abrasions during the struggle. Theft wasn't enough for this criminal; he had to add Robbery (by causing injury during the commission of theft), and Resisting Arrest to his list of crimes. ktre.com
Even When It's a Load of Crisco, Cargo Theft Is No Joke The best cargo thieves are expert planners. They are patient and precise and pull off million-dollar heists without pulling a gun. They strike nearly anywhere cargo moves - rest stops, parking lots, ware­houses. Two weeks ago, bandits made off with 18 tons of Crisco from a tow lot in St. Petersburg. At first it was funny. Who needs $100,000 worth of shortening? But the FBI calls cargo theft a $30 billion a year problem, a sobering economic hit that can translate to higher retail prices. "Cargo theft is a much bigger issue in America than anyone really believes," said Marion County sheriff's Detective Erik Dice, a member of a statewide theft task force. The thieves particularly like Florida. The state accounted for nearly a quarter of the country's reported cargo thefts between March and May, according to the Florida Department of Transportation. Established rings of Cuban nationals move many of the stolen goods into the Miami area, a port region with ample warehouses and distributors for storing and selling the merchandise. theledger.com

Smash and Grab Crooks target Hibbett Sports store in Dekalb, Co, GA Broken glass: a calling card for smash and grab thieves. Early Monday morning, burglars left major mess at a Dekalb County sports store. Police say four men used a car to ram through a security gate at Hibbett Sports on Memorial Drive. They reportedly grabbed sneakers, shirts, jeans - then sped away. Security surveillance video may help investigators with a description of this band of crooks. myfoxatlanta.com
Suspects wanted in North Bibb, GA Stein Mart Robbery Bibb County Sheriff's Patrol Deputies responded to a burglar alarm early Friday morning at the Stein Mart Department Store located at 4357 Forsyth Road. Two males entered the store, grabbed some clothing and fled the store. 41nbc.com

FBI seeks to ID suspects wanted in armed robberies in Cleveland, OH The FBI and local authorities are seeking to identify two suspects wanted in connection with two robberies. According to the Cleveland division of the FBI, two men robbed a Dollar General store at 9111 Miles Ave. on Sept. 17, shortly before 11 a.m. The suspects showed a semi-automatic handgun, and were seen tapping one employee on the leg with a gun, demanding the store employee to open the safe. wkyc.com

Zales Outlet in Commerce, CA an alert sales associate stops a Grab and Run The male suspect asked to see the most expensive ring in the case, the associate held the ring as the suspect made a failed attempt to grab the ring and run.

Kay Jewelers in the Galleria Mall, Houston Texas Two subjects entered the store pretending to shop. While the subjects were alone at the case, they pressed on the glass case door forcing it to break and then pried it open at which point they managed to gain entry and steal one ring valued at $3,999.

Robberies and Burglaries
● CVS - San Antonio, TX - Armed Robbery
● CVS - New Bedford, MA - Robbery
● CVS - Broken Arrow, OK - Robbery
● Dollar General - Gadsden, AL - Armed Robbery
● Dollar General - Lanesborough, MA - Armed Robbery
● Dollar General - Waterloo, IA - Armed Robbery
● Greenhouse Pharmacy - San Francisco, CA - Armed Robbery
● Lil Cricket - Spartanburg, SC - Armed Robbery
● Olympia Pizza Time - Lacey, WA - Armed Robbery - shot fired
● Pizza Time - Lacey, WA - Armed Robbery
● Romantix Bookstore - San Diego, CA - Armed Robbery
● Thai Mango - Sandy, UT - Burglary - connected to 2 others
● The Shyam - Savannah, GA - Armed Robbery - Owner shot and killed
● Turkey Hill - Plains Twp., PA - Armed Robbery - 2 juv. Charged
● Verizon - Thurmont, MD - Armed Robbery
● Walgreens - San Francisco, CA - Armed Robbery
● 5 Points - Myrtle Beach, SC - Armed Robbery
● 7-Eleven - Salt Lake City - Armed Robbery - Clerk killed
● 7-Eleven - Bronx, NY - Armed Robbery
● 7-Eleven - Maple Hts, OH - Armed Robbery

Vendor Spotlight

Turtle is a new all-in-one security sensor with multiple applications.
Use Turtle by itself as an EAS tag or with strapping to protect packaged goods.

Turtle can also be connected to a variety of cable styles to secure display products.
Turtle sounds tamper alarm as well as EAS gate alarm.

---

White Paper: Offender, Shopper & Employee Study on ILP's New "Turtle"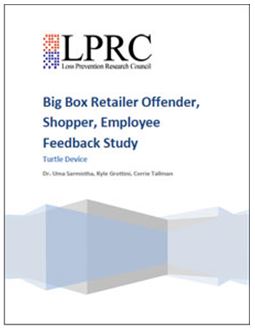 The Loss Prevention Research Council (LPRC) conducted a series of in-person survey interviews in the Gainesville, FL. Big Box retailer StoreLab in order to understand the impact of the Turtle on associates, shoppers and shoplifters.

This research focused on the Turtle's impact on protecting DEWALT Power Drills, one of the Big Box retailer's high-loss products.

| | |
| --- | --- |
| | Employee Feedback |
| ● | 100% of interviewed associates agreed that the Turtle is effective in deterring theft. |
| ● | 100% of associates interviewed about the Turtle strongly agree that it is not disruptive to their daily duties. |
| | |
| --- | --- |
| | Offender Feedback |
| ● | 85% of the offenders said they would not steal the product if it was protected by the Turtle. |
| ● | Over 90% of shoplifters noticed the Turtle and all of them understood the purpose of the Turtle. |
| | |
| --- | --- |
| | Shopper Feedback |
| ● | 90% of customers believe the Turtle is effective at preventing theft. |
| ● | 97% of customers stated that the presence of the Turtle did not have a negative impact on their shopping experience. |

Featured Job Listings
Sponsored by Cam Connections
Feature Your Job Here For 30 Days -
70% Aren't On the Boards
Sr. Director, Field LP
Ross Stores
Dublin, CA
Ross Stores
Director of LP
Restoration Hardware
Corte Madera
Restoration Hardware
National Account Executive
Checkview
Northeast Region
Checkview
National Account Executive
Checkview
United States
Checkview
Director, Pharmacy LP
Rite Aid
Camp Hill, PA
Rite Aid
Corporate Investigator
Confidential
San Francisco Bay, CA
Confidential
National Account Manager
Vector Security, Inc
TBD
Vector Security, Inc
LP Agent
JONS Markets
Los Angeles, CA
JONS Markets
LP Investigator
Lamps Plus
Chatsworth, CA
Lamps Plus
National Account Mgr
Confidential
Northeast
Downing & Downing

Limited Time Only - Post Your Multi-Unit LP jobs for FREE - Learn More Here

Daily Job Alerts


Sponsored by Cam Connections
Appearing One Day Only
View our Internet Jobs Archives here
LP Specialist
Quality Food Centers
Portland, OR
Kroger
Dept Mgr LP & Safety
Lowe's
Ithaca, NY
Lowe's
Asst. Mgr LP
Neiman Marcus
Bellevue, WA
Neiman Marcus
AP Manager in Training
Walmart
Natchitoches, LA
Wal-Mart
AP Manager in Training
Walmart
Canton, OH
Wal-Mart
AP Manager in Training
Walmart
Phillipsburg, NJ
Wal-Mart
AP Manager in Training
Walmart
Manville, NJ
Wal-Mart
AP District Manager
Rite Aid
Atlanta, GA
Rite Aid
LP Manager Hrly
Kmart
Orangeburg, SC
Sears Holdings Corp
LP Manager Hrly
Sears
Medford, OR
Sears Holdings Corp
LP Manager Hrly
Kmart
Sioux City, IA
Sears Holdings Corp
ETL Assets Protection
Target
Annapolis, MD
Target
AP Team Leader
Target
Monroe, NY
Target
ETL Assets Protection
Target
Ocean, NJ
Target
ETL AP in Training
Target
Fredericksburg, VA
Target


Home of the Industry's Original
On the Move

Rick Yurko was promoted to Senior Director, Loss Prevention for GNC.
Greg Houting was named District Loss Prevention Manager for Dick's Sporting Goods.
Ricardo Hernandez II was named Loss Prevention Agent for Gap Inc.
Hector Erazo, CFI was named Market Asset Protection Manager - Small Formats for Walmart.
Post Your New Job or Promotion!
See all the Industry Movement


Your Career
Sponsor this section of the Daily
Stop Calling People Out
Everyone makes mistakes, loses their temper or has habits that can get under our skin, but the key when addressing these issues is not to call the person out, but to call them forth. Don't make the person feel like they're wrong and scold them, help them get better and coach them. Build up, don't tear down

Before You Respond to that Email, Pause Someone sends you an email, and you're not sure how to respond to it. This email could be about a complex negotiation, a sensitive situation, or maybe it's from someone who you don't get along with. Take time and pause before you reply, and think of what you want your response to say. Follow the four C's of communication
Last week's most popular articles--


Monitor Your Daily Habits to Become a Better Leader Everyone knows that setting goals, exercising regularly and building workplace relationships are great methods for professional improvement. While these habits are great for your success as a leader, there are others that could lead to unproductive routines. Break these bad habits
How to Choose the Right References
You sat at the second interview and blew them away. Now your prospective employer wants to check your references, what should you do? How do you pick who will best vouch for you and be able to explain why you're a perfect fit for this new job? This part of the hiring process is not one to take lightly, and here are some tips on collecting your references. Find common ground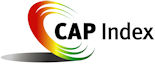 Tip of the Day
Sponsored by Vector Security
In this market, being flexible and open minded about any and all opportunities is critical if one expects to get back in quickly. The age old question of 'why did you take that step back in your career' will diminish in the future. It may even be perceived as a positive. That you were able to understand the market, accept a lesser position, stay in the game, and get back in quickly. As opposed to riding it out a year or so and being forced to take that lesser position. There's a lot to say about the individual who just wants to be in the game and is willing to do what it takes!

Just a Thought,
Gus Downing






Upcoming Events

---
Recruiting?
Get your job e-mailed to everyone... everyday
Post on our Featured Jobs Board!
Reach your target audience in 2014 every day!
Request our 2014 Media Kit
update account / change e-mail
unsubscribe FEEDBACK
www.downing-downing.com

Advertise With The D&D Daily




36615 Vine Street, Suite 103
Willoughby, OH 44094
440.942.0671
copyright 2009-2019
all rights reserved globally