The D&D Daily Mobile Edition
November 3,

2015



The LP Industry's #1 News Source - Informing, Educating and Instilling a sense of community



Moving Up
Sponsored by Stanley Security
See all "Moving Ups" Here
Here are the 13 Executives 'Moving Up' as reported in the Daily in October
A'GACI LLC named Mark Turner Director of Loss Prevention.
Cabela's named David Homolka Vice President of Real Estate, Store Design and Construction.
JC Penney named Mark Shoemaker Senior Manager, Corporate LP.
MultiSight Company named Herve Fages Managing Director.
REI promoted Perry Resnick to Division Vice President - Asset Protection.
Schneider Electric named Sharad Shekhar Chief Executive Officer for Pelco
Sears Holdings Corporation named Frank Devlin Director of Safety Operations.
Signet Jewelers promoted Kevin Valentine, CFI, LPC to Senior Vice President of Internal Audit, Loss Prevention & ERM.
Signet Jewelers promoted Tom Kimble to Senior Director, Signet Internal Audit.
Signet Jewelers promoted Mark Neapolitan, CFI, LPC to Senior Director, Signet Loss Prevention.
Signet Jewelers promoted Scott Robison to Senior Director, Signet ERM & SOX.
Signet Jewelers promoted Chris Hackler to Senior Director, Signet Physical Security.
Southeastern Grocers named John Bishop, CFE Senior Director of Operations, Total Loss.

News Brief
Sponsored by WG Security Products, Inc.
U.S. online credit card fraud costing consumers, retailers $1.8 billion a year - Set to triple in next 3 years
Launched at the first Retail Fraud - New York conference, the US Retail Fraud Survey 2015 has reported a substantial increase in online credit card fraud. Published by Retail Knowledge and sponsored by intelligent cash handling experts Volumatic, the Survey, now in its third year, is the most extensive report into the systems, processes and strategies of 100 of the US's top retailers. The biggest area of online loss remains, overwhelmingly, from the fraudulent use of credit cards (66%), that's an estimated $1.8Bn cost to retailers. However, this is a multi-billion dollar problem for consumers as well as retailers, because ultimately the cost of fraud is recouped through increased prices in the stores.

The latest report shows that, currently, online sales account for an average of 6% of sales. In the next three years retailers are estimating to achieve 15% of sales to be made online. Considering this anticipated rise in online sales and the dramatic increase of online credit card fraud, the role of online fraud prevention will be even more important. Loss Prevention executives will increasingly need to look at protection across all sales channels, not just the stores.

Paul Bessant of Retail Knowledge, said: "In light of recent data breeches throughout the last 12 months, it is no surprise that credit card fraud is up again this year. However, what is concerning from the Survey is that whilst retailers spending on online fraud prevention has doubled in the last 2 years, 58% of them are still more concerned about the ability of monitoring and analytics to deal effectively with the fraudsters, by indentifying and stopping them, than anything else."

Experience from other markets shows us that criminals are becoming increasingly sophisticated in this type of fraud and that they find the anonymity and remoteness of online shopping an attractive environment in which to apply their resources. Whilst it remains to be seen whether the introduction of Chip and Pin technology adds to, or diminishes the issues that retailers face when dealing with electronic payment instruments, of one thing we can be sure. The criminal fraternity will be looking to exploit any weaknesses, as these new technologies are adopted. retailfraud.com

Chip credit cards could slow holiday shopping
As the calendar flips to November and Black Friday draws nearer, holiday shoppers using new, more secure chip credit and debit cards will be learning a new checkout procedure. While the added security might be welcome, new cards could mean more frustration and slower checkout lines during the bustle of holiday shopping. One Wal-Mart executive said he expects widespread checkout problems and "anarchy" during the holiday season because of confusion over how to use the new cards, which must be "dipped" into the machine and left there for several seconds, as opposed to a momentary swipe. While Wal-Mart was among the first to install and use new readers for chip cards and has become proficient over the past year, many merchants are just starting that transition and many consumers are baffled. Many shoppers have already witnessed the confusion at retailers widely accepting chip cards, perhaps at Target, Wal-Mart or Walgreens. It involves failed swipes, trying to follow the cashier's instructions, fumbling with the card while trying to insert it correctly into the reader slot and remembering to remove the card at the end of the transaction. charlotteobserver.com

President Obama pushes to remove criminal-background questions from job applications, as part of effort to help prisoners rejoin society
Barack Obama has announced a series of executive actions to help current and former prisoners re-enter society on Monday, as the president continues his campaign to wind down the war on drugs and reform a "broken" system. Obama's plans include millions of dollars in education grants for current prisoners, new policies to help former inmates find housing, a "clean slate clearing house" to help former prisoners clear their records where possible, and a call to Congress to "ban the box" - the space on a job application that asks about criminal backgrounds. The president's most ambitious proposal - to "ban the box" entirely on the grounds that such questions foster discrimination - would require help from Congress. A group of senators have advanced a bill on reducing mandatory minimum sentences for nonviolent drug offenses, but the bill has yet to face the broader chamber, much less the chaotic House. In the meantime, Obama has directed federal agencies to delay questions about criminal records whenever possible during hiring. theguardian.com

"State's shoplifting laws handcuff retailers" - A lawyer's point of view from New Mexico
The other day, I walked out of a hardware store without making a purchase because I couldn't get a clerk to come unlock the anti-theft hook from which the item I wanted was dangling. My petulance came cheap because I knew I could buy the same item at any number of other places, but it made me wonder how often anti-theft devices do double duty as anti-sales devices.

According to the 24th annual National Retail Security Survey, American retailers lost $16.7 billion to shoplifters in 2014. Since the study looked at inventory shrink, it apparently didn't factor in the cost of anti-shoplifting devices - or lost sales to customers irritated by them. Nor, apparently, did it include the cost of chunky tags on clothing, swiveling surveillance cameras and the hiring of loss-prevention specialists, those retail employees whose jobs have nothing to do with selling or customer satisfaction.

We've grown accustomed to the sight of uniformed guards standing sentry near store exits and patrolling the parking lot the way cowboys once rode the fence line. According to federal statistics, private security guards now outnumber certified law enforcement officers by a 3-2 margin. Security, in America, is increasingly a product to be purchased.

New Mexico law gives merchants a privilege to detain suspected shoplifters for the purpose of recovering stolen merchandise. But it's not a privilege to be exercised lightly. It arises only if the merchant's suspicions are reasonable, and requires that the detention be conducted "in a reasonable manner" and last only "a reasonable time." As always in the law, the appearance of the word "reasonable" signals a point of potential litigation. Unreasonableness at any stage not only nullifies the privilege, but can tip the detention over into the tort (and potentially even the crime) of false imprisonment. abqjournal.com

Building a Business Case for 4K Video Surveillance
In the business world, video surveillance has often been considered a necessary cost of doing business. Initial investment in any new system comes out of a company's capital expenditure and 'returns' can be difficult to calculate mainly if it simply works to deter crime, or prevent loss in the retail sector for example. Managers have had the difficult challenge of justifying an investment without having a hard target for Return On a new system's Investment (ROI). But increased quality and resolution of these systems increases the value of that investment and the potential return it can provide. An investment in a CIF resolution video system may only guarantee a deterrent effect. However, if you are a victim of a crime you run the risk of not being able to identify the perpetrator with this type of system. By contrast, an HD system makes positive identification much more likely. With the advent of 4K, offering four times higher the resolution and pixels on target than HD, you can expect to increase the value of your system's investment further still. ifsecglobal.com

Amazon opens first brick-and-mortar store in Seattle called 'Amazon Books'
Amazon's first permanent physical store has opened in its hometown of Seattle and guess what? It looks lot like the bookstores whose demise it facilitated. In a letter to customers, the retailer announced the opening of the store called Amazon Books located at 4601 26th Avenue NE in Seattle's University Village on Tuesday, Nov. 3. Now in its 20th year of existence, Amazon's opening of a physical store could represent a landmark moment in the history of retail should the company decide an expanded physical presence is something customers want it to provide. Amazon has dabbled with physical stores in the past, introducing temporary pick up points on select college campuses and there were rumors of a store in New York's Times Square ahead of the 2014 holiday season. However, the new Seattle location is its first physical store where the company offers its interpretation of what the seamless integration of digital and physical can look like. retailingtoday.com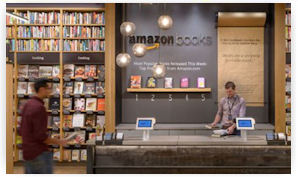 Following scathing NY Times article on intense workplace conditions, Amazon Adds New Benefits for Workers
Amazon is now offering better benefits to its 222,000 employees. The hard-driving online retailer has traditionally not supplied its workers with many perks, at least compared to its peers in the technology sector. Jeffrey P. Bezos, Amazon's founder, once looked toward Microsoft and said if Amazon became "a country club," it would die, according to a book by John Rossman, a former Amazon executive. So Amazon stayed lean in the smallest things. It eschewed, for example, free snacks. And it lagged in some of the biggest things: It offered no paid paternity leave and eight weeks of maternity leave. On Monday, the biggest things changed. Amazon employees learned that birth mothers would now get 20 weeks of leave and fathers would get up to six weeks. Amazon also announced a flexible return-to-work program and an ability to share leave with a spouse who does not work for the retailer. These benefits, the retailer said, "give you more time and more choice in how to manage your leave in the way that works best for your family." Amazon's intense workplace was the subject of an article in The New York Times in August. Asked if Amazon was improving its benefits in reaction to the article, a spokesman pointed to a line in the announcement that said, "We review our benefit programs annually and began considering our leave policies in early 2015." nytimes.com

Taco Bell executive fired after alleged assault in Uber car
A Taco Bell executive has lost his job with the fast-food company after being caught on video in a violent incident with an Uber driver in California, Taco Bell told CNBC.com. Benjamin Golden, who led Taco Bell's mobile commerce and innovation initiatives, according to an online bio, lost his position at the company after a video posted by the Uber driver went viral. "Given the behavior of the individual, it is clear he can no longer work for us," Taco Bell said in a statement emailed to CNBC. "We have also offered and encouraged him to seek professional help." cnbc.com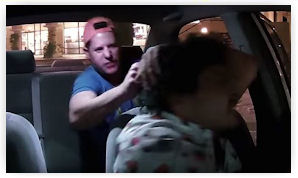 PwC: Retail mergers & acquisition activity hit $1 billion in Q3 2015
Mega deals worth more than $1 billion drove the U.S. retail and consumer sector's strong third quarter, according to PwC's U.S. quarterly R&C Deals Insights report. During the three-month period ending Sept. 30, 36 deals valued over $50 million were announced for the sector, with deal value up 64% in the third quarter, accounting for $46.6 billion, compared to $28.4 billion in the second quarter. Deal volume went up 6% from the second quarter, but down 36% from third quarter 2014. The 11 R&C mega deals announced in the third quarter of this year is a significant increase from the four megadeals in second quarter 2015. chainstoreage.com

Judge gives American Apparel final approval for $90M bankruptcy loan
Retailer American Apparel Inc. received a bankruptcy court's final approval to tap its $90 million bankruptcy financing package provided by Standard General and other investors after the company was able to resolve a number of objections from unsecured creditors. The financing provides $30 million in fresh capital for American Apparel while refinancing $60 million in debt owed to Standard General and other investors before the bankruptcy filing. wsj.com

Google aims to begin drone package deliveries in 2017
Internet giant Alphabet Inc, the new holding company for Google, expects to begin delivering packages to consumers via drones sometime in 2017, the executive in charge of its drone effort said on Monday. David Vos, the leader for Alphabet's Project Wing, said his company is in talks with the Federal Aviation Administration and other stakeholders about setting up an air traffic control system for drones that would use cellular and Internet technology to coordinate unmanned aerial vehicle flights at altitudes under 500 feet (152 meters). "Our goal is to have commercial business up and running in 2017," he told an audience at an air traffic control convention near Washington. Alphabet and Amazon.com Inc are among a growing number of companies that intend to make package delivery by drone a reality. But drone deliveries are not expected to take flight until after the FAA publishes final rules for commercial drone operations, which are expected early next year. reuters.com

Former Family Dollar stores will become Dollar Express stores

Best Buy becomes latest retailer to offer same-day delivery in large metro area

Kroger expands "Scan, Bag, Go" testing to 15 stores

Tyson Foods launches work safety project


Quarterly Same Store Sales Results
MarineMax Q4 comp's up 17% with revenue up 15%
American Eagle Outfitters Q3 comp's up 9%
Office Depot Q3 comp's up 3% with sales down 7%


National Retail Federation 2015 Return Fraud Survey
We invite you to participate in the 2015 NRF Return Fraud Survey. And as a thank you, those who participate by November 10th will be entered into a random drawing to receive one full registration pass to NRF Protect 2016. Your feedback is pertinent in developing best practices in all areas of retail asset protection and helping our leaders in Washington understand the gravity of some of our industry's issues.

So as to not duplicate answers from companies, we ask that only the most senior loss prevention officer or equivalent within your company complete the survey in order to limit responses to one per company. NRF will also make sure to send survey respondents a copy of the full report once it is released in December. Please contact Bob Moraca for a PDF copy of the survey or a direct link moracar@nrf.com

All the News - One Place - One Source - One Time
The D&D Daily respects your time
& doesn't filter retail's reality

Report Your News!
(content subject to approval)



How Carders Can Use eBay as a Virtual ATM
- One retailer hit hard by 'Triangulation Fraud'
How do fraudsters "cash out" stolen credit card data? Increasingly, they are selling in-demand but underpriced products on eBay that they don't yet own. Once the auction is over, the auction fraudster uses stolen credit card data to buy the merchandise from an e-commerce store and have it shipped to the auction winner. Because the auction winners actually get what they bid on and unwittingly pay the fraudster, very often the only party left to dispute the charge is the legitimate cardholder.

So-called "triangulation fraud" - scammers using stolen cards to buy merchandise won at auction by other eBay members - is not a new scam. But it's a crime that's getting more sophisticated and automated, at least according to a victim retailer who reached out to KrebsOnSecurity recently after he was walloped in one such fraud scheme. The victim company - which spoke on condition of anonymity - has a fairly strong e-commerce presence, and is growing rapidly. For the past two years, it was among the Top 500 online retailers as ranked by InternetRetailer.com. The company was hit with over 40 orders across three weeks for products that later traced back to stolen credit card data. The victimized retailer said it was able to stop a few of the fraudulent transactions before the items shipped, but most of the sales were losses that the victim firm had to absorb. krebsonsecurity.com

Don't Fall Victim to a Hack Attack: 4 Steps to Stronger IT Security Before the Busiest Shopping Season of the Year
Investing in IT security solutions that shut down hackers and cyber criminals before they take advantage of flaws and vulnerabilities in your retail business website and network during the holiday shopping rush is an important first step in protecting company revenues. Even better, by going that extra mile to make sure your customers' private financial data is protected, as a small business retailer, you can also bolster your reputation as a retail brand that can be trusted. Here are four key tips to keep in mind:

● Be Proactive - Defend against even the most sophisticated cyberattacks that pummel operating systems, applications and servers by regularly evaluating your system for suspicious behavior, including out of the normal behavior.

● Bolster Anti-Virus Protection - Although not the only way to protect your network and customer data from attacks, anti-virus (AV) protection should remain a top priority and not be taken for granted.

● Go Comprehensive - Most security experts recommend that companies of all sizes take a comprehensive approach to IT security. While keeping AV software up to date is extremely important, providing multiple layers of security to all your endpoints should be the goal.

● Future Proof Your Security - The "Internet of Things" (IoT) is one trend that is picking up steam day-by-day. From an IT security standpoint, it should be evaluated as another potential risk to business and consumers alike. business2community.com

Equifax Launches Progressive Authentication to Combat ID fraud
Equifax, the consumer and business insights company, has launched Equifax Progressive Authentication, a suite of ID and fraud solutions which helps reduce an organisation's exposure to fraud without impacting its service levels for genuine customers. Equifax Progressive Authentication allows businesses to determine the appropriate level of security and identification checks for their customers based on their own policies as well as elements such as the type of product being accessed and associated risk. retailfraud.com

Whole Foods Market adds Target omnichannel guru to exec ranks

eBay goes omnichannel for holidays

Password-security store opens in Dayton, Ohio mall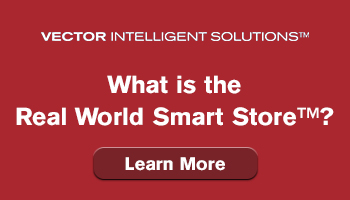 Spotlight on Iverify


One Team - One Focus

Doing What's Right for the Customer & the People

Iverify - TransAlarm -Checkview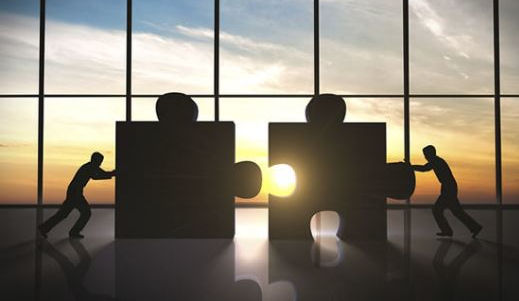 Over the last year, three companies have come together as one with a single, clear objective: To deliver the best and most comprehensive life safety and property protection solutions in North America.

Last year, Iverify purchased TransAlarm and earlier this year, they purchased Checkview.

With a shared DNA, from having been under the same corporate umbrella before their history at Checkview and TransAlarm, the merging of the three actually represents a homecoming of sorts. The teams have worked together before and share the same values and commitment that helped drive Iverify's decision to bring the three together.

With virtually no ramp-up time and unequaled synergies, the merging of the three companies is all about increasing the value to the customer. Combining the teams to better serve the customer with an expanded solution set including Iverify's best-in-class "The I" solution, their real-time interactive remote video and audio protection solutions.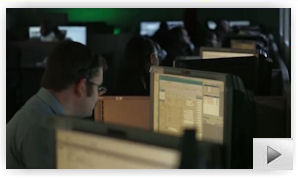 Watch "The I" in action - Iverify's real-time interactive solution.
The team is now focused on integrating the best practices of all three companies and increasing the customers touch points while growing the scale of the business in North America; A rarity to see in any merger when most are driven by economies of scale savings, which usually decreases customer touch points.

All three organizations were quite successful on their own and each team's subject matter expertise and commitment to their customer was deeply engrained within their culture. With the same leadership team in place, comprised of security and life safety experts, and teams that see this merger as their opportunity to grow and continue to make a difference, this seamless merger not only makes sense but it also benefits the entire industry.

With rave reviews from established long-term customers that are thrilled to see the teams back together and joining the leader in interactive remote video, the entire management team is truly appreciative of all the support and remain absolutely committed to each and every customer. It's all about driving value to the customer and the people at Iverify who make that happen.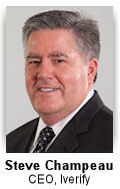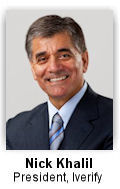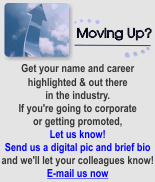 "Live in Long Beach"
at NRF Protect 2015
Opening Comments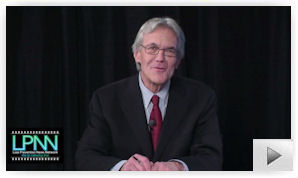 Gus Downing

, Publisher and Editor of the D&D Daily, kicks off our "Live in Long Beach" broadcast - filmed live on June 25th at the NRF Protect Conference & Expo in Long Beach, CA. Gus provides an introduction to the day's program, featuring industry leaders, retailers and solution providers talking about the hot topics in LP. From video analytics, to civil unrest, workplace violence, leadership development, the National Retail Security Survey results, Law Enforcement Collaboration, and ORC, these interviews feature valuable information designed to help you and your career.

Stay tuned to the Daily in the coming weeks as we re-broadcast each episode in order, including all the MC fun in between!



---
LPNN's dynamic duo takes the mic once again for another D&D Daily LIVE broadcast! MCs Joe LaRocca, VP & Senior Advisor, Loss Prevention, RetaiLPartners, and Amber Bradley, Owner & Brand Strategist, Calibration, LLC, are back for more off-the-cuff, unfiltered fun, taking viewers along the ride for our six-hour nonstop broadcast. Joe and Amber preview what's to come from "Live in Long Beach" at NRF Protect 2015.
Solution Providers, have a video or commercial you want to publish? Contact us.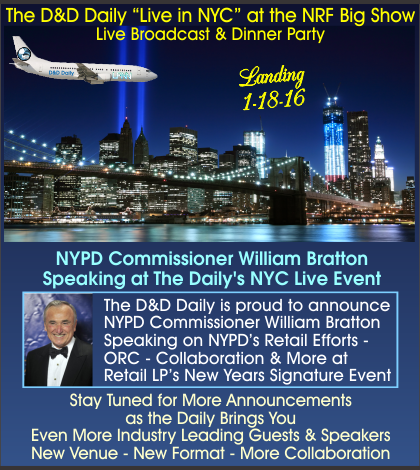 e-commerce

Sponsored by The Zellman Group
Alibaba probably sold more than $45B in fake or 'shoddy' goods last quarter
Chinese ecommerce giant Alibaba likely sold over $45 billion worth of counterfeit or "shoddy" goods on its various marketplaces last quarter, based on its gross merchandise volume (GMV) of $112 billion for that period, according to a new survey from China's state-run news agency Xinhua. Xinhua reported Monday that more than 40 percent of goods sold online in China last year were either counterfeit or of bad quality (via Reuters). Flipping that, less than 59 percent of items were "genuine or of good quality," it said. Alibaba has been known to be plagued with fake and counterfeit goods, though it says it's making efforts to combat these - founder Jack Ma recently went as far as to say that Alibaba itself is a victim of the fake goods trade. Online sales in China grew 40 percent last year to about $442 billion, Xinhua said, meaning that across all ecommerce platforms in the country, as much as $177 billion in sales may have been categorized as counterfeit or shoddy - though it's not a precise science because some of those sales may have been services. venturebeat.com

Amazon's Black Friday store is already open
Amazon.com is not waiting until Black Friday or even Thanksgiving Week to launch its deepest holiday discounts. The e-commerce giant announced Monday that its Black Friday Deals store is now officially open. In addition, this year Prime members can access more than 30,000 Lightning Deals 30 minutes early, giving Prime members special, early access to deals. chainstoreage.com

Amazon jumps into mobile payment market - 'Pay with Amazon'
Mobile payment keeps getting more popular, at least on the provider side. According to Re/Code, Amazon.com is launching a mobile "Pay with Amazon" button that will let consumers automatically use their Amazon payment information to make purchases on other retailer's e-commerce apps. While not exactly a mobile wallet app, the Pay With Amazon button is definitely an attempt to obtain a piece of the mobile payment market which Apple, Samsung, Google, and several other entities are trying to take an early lead in. retailingtoday.com

The Future of Retail Sales Jobs in an Increasingly Virtual Economy
With a tremendous swath of the retail economy moving to or exclusively launching online, is the traditional role of the brick-and-mortar salesperson becoming obsolete? Studies show consumers consistently gather information and make educated decisions when making everyday purchases through online research at home or via mobile comparison shopping. In fact, today the Internet influences more than half (52%) of U.S. retail sales - and is expected to grow to 64% by end of 2015. How does this trend impact the future of the salesperson in a virtual economy? At first glance, the outlook may not look good. However, when it comes to items that are larger and more expensive (furniture and cars) there is an everlasting demand for salespeople with particular expertise, especially when the purchase involves both an emotional and long-term commitment. chainstoreage.com

eBay Completes $925M Sale Of eBay Enterprise

"Fraud is not a person - it is a dynamic grouping of statistics that deviate from the norm."
Stuart B. Levine, CFI, CFCI
CEO, The Zellman Group & Zelligent


ORC News
Sponsored by NEDAP

ORC's 'PRC' Report
Organized Retail Crime's Publicly Reported Cases Report


Grand Rapids, MI: FBI says 2nd group of Gas Pump Skimmers caught in the act by alert Shell manager
An alert Shell station manager in Grand Ledge helped investigators crack a credit-card skimming crew that hid scanning devices inside gas pumps, court records show. A criminal complaint filed in U.S. District Court in Grand Rapids was unsealed Monday, Nov. 2, naming five suspects who allegedly targeted West Michigan. Three of them had been facing state charges. This is the second group suspected of placing devices inside gas pumps to capture customers' credit-card account numbers. mlive.com
Marana, AZ: Police busts Organized Mail theft ring that uses juveniles; Social media posts lead to arrest
An organized theft ring one that recruited and used juveniles has been busted. Marana police said the thieves operated from Marana, Sahuarita, Green Valley and Las Vegas, where their luck ran out. Under the bright lights of Las Vegas, some Tucsonans were allegedly committing some shady crimes. kvoa.com

Northbrook, IL: Men accused of trying to defraud Crate & Barrel store
Northbrook's Crate & Barrel store reported that two men stole about $2,000 worth of merchandise Oct. 22 through the use of fraudulent credit cards. The men were seen entering the store in a Northbrook Court out-lot together but split up, with one staying on the ground floor and the second going to an upper level. Officers reviewed the store video tape, seeing what appeared to be a man in his late 20s make a purchase for about $866. The other man, described as being in his late 20s, made two purchases totaling about $1,130. chicagotribune.com

Murfreesboro, TN: Victoria's Secret Theft in Murfreesboro - Again
Another theft has been reported at Victoria's Secret in Murfreesboro. The theft occurred at The Avenue store on Medical Center Parkway. Reports indicate this theft was not as large as previous incidents which sometimes totaled more than $2,000 in merchandise. In this most recent case, only two jackets, five pairs of panties, three bras, three undershirts and a t-shirt were stolen. A store employee told police that a female entered the store and selected merchandise. As she headed towards the front door, the worker asked the customer if she planned to pay for the items. The female responded that her boyfriend would pay for the items and then fled the store. wgnsradio.com

Millburn, NJ: Two Arrested for Shoplifting $4,000 Worth of Merchandise From Bloomingdales
On November 1, 2015 Millburn Police Officer Pinero responded to Bloomingdales at The Mall at Short Hills on a theft report. Bloomingdales personnel report 20 year old Jennifer Nervil out of Brooklyn concealed $2,193.00 worth of merchandise in a bag and left the store without making payment. Ms. Nervil was accompanied by 20 year old Jocelyn Cruz out of Brooklyn who concealed $2,102.00 worth of merchandise in a bag and left the store without making payment. Ms. Nervil was placed under arrest and charged with shoplifting and possession of an antishoplifting device. Ms. Cruz was placed under arrest and charged with shoplifting and possession of a controlled dangerous substance (marijuana). tapinto.net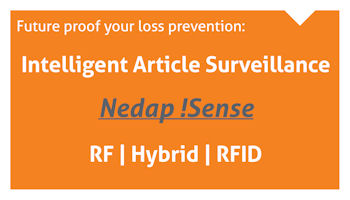 Do you have an ORC case to share?
Share your ORC news and help the industry grow

Retail Crime News

Sponsored by Security Resources
Mississippi Man Bombs Walmart Over Removal of Confederate Flag; now facing Life in Prison
A 61-year-old Mississippi man will be charged for allegedly bombing a Walmart on Sunday morning, just months after the company said it would stop selling items that contained the Confederate battle flag. Police said Marshall W. Leonard, of Tupelo, posted threats on the Daily Journal's Facebook page on Wednesday, and apparently followed through with them just a few days later. "A white male got out, lit the package, and threw it in the vestibule. There was an employee on break, and the suspect told him, 'You better run,'" said Tupelo Police Chief Bart Aguirre. The employee did run and was away from harm when the package went off. It wasn't a large explosion. It didn't cause a lot of damage to the store." The remnants of the newspaper-wrapped explosive device are now being examined by a crime lab. "Journal corporate . . . you are on final warning," Leonard had written days earlier on Facebook. "You are part of the problem. As a result of this, y'all are going down, along with Walmart, WTVA, Reeds department store, and all the rest of the anti-American crooks. Get yourself ready . . . the Lord is coming after y'all . . . I'm not kidding. No messing around anymore! Your days are numbered all of ya!" The Tupelo Daily Journal reported that Leonard was caught after he ran a red light in front of Walmart. He was easy to see, officers said, because he had a large, 4-foot-long Mississippi state flag - which contains the Confederate battle flag - sticking up through the sun roof of his silver Mazda and flapping in the breeze. According to the New York Daily News, Leonard's staunch support of the flag has been the subject of local news reports, and he has attended many rallies protesting the removal of the state flag. newsmax.com

Man shot to death during robbery attempt at Long Jeweler's in Winston-Salem
Police in Winston-Salem are investigating the shooting death of a man during a robbery attempt at a jewelry store. Police said in a statement that officers were called to a shooting around 3:30 p.m. Monday. While they responded they got a report of a robbery attempt at a nearby jewelry store. Officers found a man who appeared to have been shot to death. Police said it appears three suspects entered the jewelry store and confronted customers and employees with guns. Police say an manager in the business shot at one of the suspect and the other two suspects fled. wfmynews2.com
Orlando, FL: Witness helps save shooting victim outside Orange County Best Buy
One person was injured Monday in a shooting in front of a Best Buy near the Florida Mall. Investigators said the shooter is still on the loose. Kevin Sutton, who witnessed the shooting, jumped in to help the victim. Sutton was trying to spread awareness about homeless children by camping outside a Best Buy, but just after 11 a.m., his mission turned into something else. "When I heard them arguing, I came to look out, and by the time I got around the van, cars were already moving," Sutton said. He heard the arguing turn to screaming and found a man shot in the parking lot. wftv.com
San Juan, PR: US agents probe shooting of federal suspect near popular mall in Puerto Rico
A man sought by federal authorities in Puerto Rico has been injured following a daytime shooting near the U.S. territory's biggest mall. A spokesman for Immigration and Customs Enforcement says the unidentified suspect was shot as he tried to flee by car from agents who were about to arrest him. Ivan Ortiz said in a phone interview that authorities are investigating how many shots were fired and who fired them. He said the man has been hospitalized. His condition was not immediately known. Ortiz declined to say what charges the suspect faces. The shooting occurred late Tuesday morning near the popular Plaza de las Americas mall in the capital of San Juan. Federal agencies are investigating. neurope.eu

Long Island, NY: LI Police seek gunman who Robbed at least Eight Women's Clothing Stores
Suffolk and Nassau police are on the hunt for a gunman who has targeted at least eight women's clothing stores in the past two months and tied up employees and shoppers. In the latest robbery at 10 a.m. Monday, a masked gunman forced people inside the Rainbow Shops in North Lindenhurst to the back of the store, ordered an employee to open a safe and took cash from the register. cbslocal.com
Gretna, LA: Oakwood Mall Shooting suspect's status hearing set in Jefferson Parish
A status hearing takes place today for the Marrero man accused of shooting and killing another man inside a packed West Bank mall on Christmas Eve. Gary Francois, 26, who is accused of opening fire and killing James Vaughn, 24, at the Oakwood Mall in Gretna has pleaded not guilty. The hearing will take place in Jefferson Parish. Francois is accused of killing Vaughn at the Foot Locker store. Investigators say Francois saw Vaughn in the mall about two hours before the stores closed. Vaughn was shopping with his family when Francois opened fire. Investigators say Francois targeted the victim. Deputies say surveillance video shows Francois waiting for Vaughn outside the Foot Locker store and shot him three times. Vaughn died on scene. fox8live.com

Hagerstown, MD: Lids, the victim of an Armed Robbery in Hagerstown Premium Outlets
A male was in custody Monday night following an attempted robbery outside Lids at Hagerstown Premium Outlets. Police received a call at about 9:07 p.m. about the attempted robbery at the hat store at the outlets off South Potomac Street. An employee of Lids said he was leaving the store and walking through the parking lot when he was approached by a male and a female. The male demanded that the employee hand over money, police said. When the employee said he did not have any money, the male pulled a handgun and demanded money again from the employee. When the employee said again that he did not have any money, the male and the female fled toward a wooded area. heraldmailmedia.com

Knoxville Co., TN: DA, Defense go to war over New Policy on Shoplifters; Criminal Trespass vs. Business Burglary
Knox County is now the legal battleground for a new war on shoplifters. In a controversial move untested in Tennessee's appellate courts, District Attorney General Charme Allen is authorizing the use of felony burglary charges to prosecute petty thieves who return to the scene of their shoplifting crimes. "We want to be aggressive toward these repeat offenders," Deputy District Attorney General Kyle Hixson said Monday. Public Defender Mark Stephens contends the move is not only legally suspect but ineffective in achieving Allen's stated goal of deterrence. "The DA has almost relegated itself to being a collection agency or a protector of Walmart," Stephens said. "It is an overreaction. It is not at all what the Legislature intended. Most of the shoplifting cases are related to poverty and poverty issues and some are related to drug addiction. Strapping somebody who is already struggling with a felony conviction is not smart deterrence." Shoplifting is a misdemeanor. The lion's share of shoplifting cases in Knox County, according to Stephens, involve thievery in small amounts. "Most of what we are seeing with our clients is $10, $20 or $30 items," he said. Like shoplifting, criminal trespassing is a misdemeanor. Business burglary, on the other hand, is a felony that carries a minimum two-year prison term and as many as 12 years if the offender has more than five prior felony convictions. The legal twist in Allen's new policy comes in exactly what it means to burglarize a business. knoxnews.com

Portage, MI: Man's resume leads to his arrest in cellphone store burglary
Police knew exactly where to look for the suspect of a burglary at a cellphone store because of the resume he had previously left at the business, authorities said. Christopher Wesby, was arrested Saturday after he police said he broke into Boost Mobile Cellular. Police were called to the business about 8:30 a.m. Saturday to find the front glass door broken. Inside, the business was in disarray. Police contacted the owner, who arrived and said about $1,500 in cellphones along with $150 in cash was missing. Watching surveillance video, police saw a man later identified as Wesby break the door with a piece of concrete, leave, but return again twice over the next couple of hours to remove merchandise. The owner recognized Wesby in the video and told police he lived in the nearby apartment complex. nwitimes.com

Susquehanna Valley , PA: Police investigate string of Skimming Device thefts across the area; Most recent occurred in Chester, Lebanon counties

St Louis, MO: ARSON: Ferguson Protester Pleads Guilty to setting fire at Berkeley QuikTrip

Fountain Valley, CA: Second Fountain Valley Jewelry Store Robbed in Three Weeks

Brooklyn, NY: Video captures bodega robbery, fatal Brooklyn shooting of good Samaritan

E. Harlem, NY: Father and young son held hostage, robbed at East Harlem Hardware store on Sunday

Butner, NC: McDonalds Employee shot inside of the store; serious but stable condition

Hartland Twp, NJ: Three Walmart Associates sentenced to probation on embezzlement charges; total restitution over $4,500

Two women face theft charges for scamming multiple Colorado banks; Cash advances over $5,000

Prattville, AL: Police seeking suspect in Credit Card fraud spree

Memphis, TN: Family Dollar break-in; man steals Socks and Underwear

UK: London: C-Store worker shot in the eye with a Pellet gun during Robbery


Robberies and Burglaries
● BP (Peters Creek) - Winston-Salem, NC - Armed Robbery/ 2X in 1 night
● Country Fair - Niles, OH - Armed Robbery
● Cottage Market - Niles, OH - Armed Robbery
● CVS - Georgetown, NC - Armed Robbery
● Dollar General - Libertytown, MD - Armed Robbery
● Dollar General - Hendersonville, NC - Armed Robbery
● Domino's - Hazleton, PA - Robbery
● Family Dollar - Memphis, TN - Burglary
● Herba-Life - Fresno, CA - Armed Robbery
● Lids - Hagerstown, MD - Armed Robbery
● Long Jewelers - Winston-Salem, NC - Armed Robbery/ Suspect killed
● Mega Saver - Omaha, NE - Armed Robbery
● Pechin's Supermarket - Fayette Co, PA - Burglary
● Pitt Stop - Lexington Co. SC- Armed Robbery
● Rainbow - Lindenhurst, NY - Armed Robbery
● Stop - N -Shop - Saginaw, MI - Armed Robbery
● Turkey Hill - Kingston, PA - Armed Robbery
● Valero - Omaha, NE - Armed Robbery


Featured Job Listings
Sponsored by NuTech National
Feature Your Job Here For 30 Days -
70% Aren't On the Boards
VP of Sales/Client Relations
More details coming soon
Confidential - Retained Search
Nationwide
Gus Downing
VP AP & Global Facilities
lululemon athletica
Vancouver, BC, Canada
lululemon athletica
Dir of Security
Sterling Jewelers
Akron, OH
Sterling Jewelers
Dir Global Security
VF Corporation
Greensboro, NC
VF Corporation
Dir LP
A'GACI
San Antonio, TX
A'GACI
Dir Safety & LP
Harbor Freight Tools
Calabasas, CA
Harbor Freight Tools
Director, LP
Save Mart Supermarkets
Modesto, CA
Save Mart Supermarkets
Dir AP
99 Cents Only Stores
Commerce, CA
99 Cents Only Stores
Dir LP
Pier 1 Imports
Fort Worth, TX
Pier 1 Imports
LP Dir
BevMo
Concord, CA
BevMo
Dir LP
Lane Bryant
Columbus, OH
Lane Bryant
Dir LP (Western Canada)
Walmart Canada
Calgary, CA
Walmart Canada
Director of LP
Pacific Sunwear
Anaheim, CA
Pacific Sunwear
Market AP Specialist
REI
Seattle, WA
REI
LP Officer
Bi-Mart Corp.
Yakima, WA
Bi-Mart Corp.
Zone Mgr, LP & Safety
Lumber Liquidators
Pomona, CA
Lumber Liquidators
Zone Mgr, LP & Safety
Lumber Liquidators
Sandston, VA
Lumber Liquidators

Daily Job Alerts


Appearing One Day Only
View our Internet Jobs Archives here
Mgr Safety & LP
Forever 21
New York, NY
Forever 21
AP Specialist
Cabela's
Hammond, IN
Cabela's
DC LP Specialist
Marshalls
Woburn, MA
TJX Companies
Area AP Leader
Big Lots
Philadelphia, PA
Big Lots
AP Manager
BJ's Wholesale Club
Orlando, FL
BJ's Wholesale Club
AP Manager
BJ's Wholesale Club
South Attleboro, MA
BJ's Wholesale Club
ETL Assets Protection
Target
Wilkes Barre, PA
Target
AP Team Leader
Target
Murfreesboro, TN
Target
Multi AP Mgr
Home Depot
St Louis, MO
Home Depot
LP Supervisor
JC Penney
Savannah, GA
JC Penney
Store LP Mgr
Kohl's
Rosedale, MN
Kohl's
District LP Mgr
Quality Food Centers
Bellevue, WA
Kroger
Dept Mgr LP & Safety
Lowe's
Jacksonville, NC
Lowe's
Dept Mgr LP & Safety
Lowe's
Columbia, SC
Lowe's
LP Manager Hrly
Kmart
Henderson, KY
Sears Holdings Corp
LP Manager Hrly
Kmart
Atascadero, CA
Sears Holdings Corp
LP Manager
Kmart
Baltimore, MD
Sears Holdings Corp
LP Manager Hrly
Kmart
Prince Frederick, MD
Sears Holdings Corp
LP Manager Hrly
Kmart
Artesia, NM
Sears Holdings Corp
LP Manager Hrly
Kmart
Honolulu, HI
Sears Holdings Corp
LP Manager Hrly
Sears
Brea, CA
Sears Holdings Corp
AP Manager
Sam's Club
Northlake, IL
Wal-Mart
Area AP Mgr
All facilities
Bethlehem, PA
Wal-Mart
Area AP Mgr
All facilities
Brundidge, AL
Wal-Mart
AP Manager in Training
Walmart
Fairfield, IA
Wal-Mart
AP Manager in Training
Walmart
Raymondville, TX
Wal-Mart
AP Manager in Training
Walmart
Fishers, IN
Wal-Mart
AP Manager in Training
Walmart
Poulsbo, WA
Wal-Mart
AP Manager in Training
Walmart
Pasadena, MD
Wal-Mart
AP Manager in Training
Walmart
Teaticket, MA
Wal-Mart
AP Manager in Training
Walmart
Butler, MO
Wal-Mart
AP Manager in Training
Walmart
Greenville, PA
Wal-Mart
AP Manager in Training
Walmart
Tuscaloosa, AL
Wal-Mart
AP Manager in Training
Walmart
Topeka, KS
Wal-Mart
Regional LP Mgr
Wireless Advocates
Southern CA
LinkedIn
LP/Safety Mgr
Haynes/The Dump
Dallas, TX
Haynes/The Dump
AP Field Mgr/Supervisor
Stop&Shop
Massachusetts
Stop&Shop


Home of the Industry's Original
On the Move
Sponsored by Civil Demand Associates
None to report.
Post Your New Job or Promotion!
See all the Industry Movement


Your Career
Sponsor this section of the Daily
6 Decluttering Techniques Sure to Boost Your Productivity Clutter is sure to take over your attention and make you less productive. If you use these tricks and keep your workspace organized, you'll find that productivity comes much easier. Tidy and determined

These 7 Daily Habits Will Make You Super Productive Sometimes all you need in order to make yourself a more efficient worker, and accomplish your abundance of tasks, is to form some new habits. These 7 habits will help you increase your productivity without adding extra time. No alarm

5 Things You Don't Understand About Productivity When it comes to getting things done, there is so much advice at your disposal. However, some of these are myths that may seem so attractive, it's hard to not believe them. Here's what tips you don't want to follow. Quick action

The 7 Rules of Personal Productivity
The problem with productivity can be fixed with discipline. If you can make sure you are disciplined about what priorities you're setting and focus on what is the most important, you will find your to-do list get smaller, and still have extra time left. Use these rules to keep on track. Love your work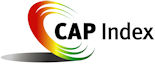 Tip of the Day
Sponsored by Vector Security
A lot of articles talk about "How to impress your boss" and give you tips on how to accomplish this. But at the end of the day, it's all about supporting them, helping them reach their objectives, and not trying to merely impress them. Impressing a person is great, but usually short lived. Supporting and helping them reach their goals requires a long-term effort that, at times can truly test your resolve and stamina.

The thought has always been that if your boss gets promoted, then you might as well -- as long as you are the one helping them get ahead.

Just a Thought,
Gus





Upcoming Events
---

Recruiting?
Get your job e-mailed to everyone... everyday
Post on our Featured Jobs Board!
Reach your target audience in 2015 every day!
Request our 2015 Media Kit
update account / change e-mail
unsubscribe FEEDBACK
www.downing-downing.com

Advertise With The D&D Daily




36615 Vine Street, Suite 103
Willoughby, OH 44094
440.942.0671
copyright 2009-2019
all rights reserved globally