The D&D Daily Mobile Edition
November 3,

2014



The LP Industry's #1 News Source - Informing, Educating and Instilling a sense of community


News Brief
Sponsored by WG Security Products, Inc.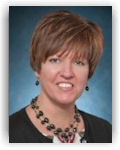 Debra Martin was named Director of Asset Protection for Harris Teeter. Debra was previously the Senior Director, Global Security Operations for two years at Walmart before taking this new position. At Walmart she was also the Interim VP, Global Security Operations and Divisional Asset Protection Director. Debra brings with her an extensive background in loss prevention leadership from her roles as VP, Asset Protection, Risk and Safety at Raleys, VP, Loss Prevention and Safety for The Home World - China, VP of Loss Prevention for Winn-Dixie, Inc, Corporate Loss Prevention Training and Certification Manager and LP Specialist for Harris Teeter, Corporate LP Manager for Kirkland's, and Regional LP Manager for Value City Department Stores. Congratulations Debra!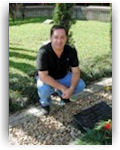 Dan Horowitz was named Director of Risk for SSP America. SSP America has grown to become a leading operator of food and beverage concessions in the US and Canada, operating over 200 outlets in 29 airports. Dan is now part of their team as their Director of Risk. Previously he was their Risk Manager for over four years. Dan brings his loss prevention experience from his roles as Loss Prevention District Manager for dd's discounts, District Loss Prevention Manager for Pep Boys and District Loss Prevention Manager for Sav-on drugs. Congratulations Dan!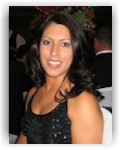 Michelle Cabrita, CFI was promoted to Senior Manager, Asset & Profit Protection Operations for Burberry. Michelle was previously the Asset & Profit Protection Operations Manager for the retailer and has been with Burberry for over three years. Before that she was the Director of Global Analytics and Manager of Analytics for The Zellman Group, LLC and she also worked at Polo Ralph Lauren as the Customer Service Manager - Madison Avenue, Corporate Investigator and then the District Manager of Asset Protection. Congratulations Michelle!

Credit Card Fraud is the #1 Crime Americans Fear Most A Gallup Poll released last week put theft of one's credit card information at the top spot on a list of crimes Americans fear most. 69% of Americans listed the white collar crime as their number one fear, ahead of murder, rape, assault, and all other forms of physical intrusion. Just behind it, at 62%, was the fear that one's computer or smartphone would be hacked. jacksonwhitelaw.com

HP Ordered To Pay $6.5M to Columbus, Ohio Security Company - PICO - Professional Investigating & Consulting Agency Inc. Professional Investigating & Consulting Agency Inc., a Columbus, Ohio, company focusing on brand protection, loss prevention, risk management and corporate security, filed a February 2013 lawsuit against technology giant HP. The lawsuit alleged HP contracted with PICA, used its trade secrets, ruined the company's reputation and ultimately terminated its relationship with the security business. In 2002, PICA contracted to perform investigative loss prevention and brand protection services for HP in its Europe, Middle East and Africa regions, referred to in court papers as EMEA. PICA was later invited to bid on a contract handling HP's anti-counterfeit program in Latin America, but lost the contract to rival M. Morgan Cherry & Associates, or MMCA. Editor's note: Interesting read about how misleading statements, broken promises, and recruiting a contractor's employees can impact a security firm dealing with one of Fortune 100. delawarelawweekly.com

Wearable devices to drive consumer biometric adoption By 2019 there will be 604 million users of wearable biometric technology globally. Biometric authentication in Smart Mobile Devices (smartphones, phablets and tablets) has become a common feature. The first wave of integration into flagship mobile models from the current top three smart mobile device manufacturers is being emulated by other device manufacturers for integration into more affordable models. The trend is driven by a number of factors including the need to conveniently protect devices (replacing PINs for device unlock), mobile payment and mobile banking authentication and will lead into it being integrated into enterprise multi-factor authentication (MFA) platforms. The next wave of consumer-led biometric adoption will be led by the integration into wearable technology – smartwatches, bands, ear-pods, jewellery and glasses. The wearable device, thanks to its biometric capability, will become the prime personal authentication device allowing authentication and identity verification for both the physical and logical worlds. retailfraud.com

Researchers find flaw in Visa EMV card in UK - Could Drive Up Fraud Visa's contactless payment cards will approve very large transactions in currencies other than the British pound due to a flaw in a protocol, U.K. researchers contend. They concluded it would be possible for criminals to turn a mobile phone into a point-of-sale terminal and pre-set a large amount of money to be transferred from a payment card even if it was in someone's pocket. Some types of EMV cards are configured for "contactless" payments, where a customer doesn't have to enter a PIN for smaller transactions that in the U.K. are limited to 20 pounds (US$32). Researchers with Newcastle University found that Visa's contactless card would authorize a transaction up to 999,999.99 without a PIN if it was in a currency other than the pound. If an improvised point-of-sale device gets close enough to someone's card in a wallet, the contactless card would approve an offline transaction in less than a second. The researchers cautioned, however, that they did not test the back-end system of banks, so it is unclear if the transaction cleared by the card would be be fully processed. csoonline.com

New version POS 'Backoff' malware disguises itself as media player

Group of Banks unifying against hackers - new platform communicating faster - almost real-time The Soltra Edge platform is part of a broader set of tools the industry is using to try to fight hackers. The Soltra product also shows how banks increasingly have been sharing information that they once held close to the vest. "Most firms realized that when they were fighting independently, the bad guys were picking them off one at a time," said Mark Clancy, who heads Soltra, the partnership between the Financial Services Information Sharing Analysis Center and the Depository Trust & Clearing Corp., that is running Soltra Edge. Soltra's goal is essentially to shave precious time off of a bank's response when they see worrisome Internet traffic that could come from a hacker. A Soltra spokeswoman said the overall response time could be reduced to a few seconds from an average of seven hours when a bank analyst has to chase down threat information, such as suspicious IP addresses and forms of malware. wsj.com

Gray Thursday
While a few retailers like Walmart and Kmart have been on top of Thanksgiving Day openings for years, the trend caught on with a vengeance last year when Macy's, JCPenney, Kohl's, and more than 250 mall properties announced that they too would be opening their doors on Thursday. Hertzman predicts that this holiday season in general will be extremely promotional, as retailers are coming out of a weak back-to-school season and retail sales in general are not great right now. Black Friday is only the beginning of a long line of aggressive sales geared toward moving inventory and outselling the competition. "It's becoming a vicious cycle," Hertzman explained. "You want to offer the better deal first, and you gotta keep offering better and better and better and better and it's a never-ending process. How low do you go? Eventually the retailers pay you." That day may not be too far off in the future. During the Black Friday weekend last year, H&M offered 40% off online purchases, but their sale items were up to 75% off by January. Fast forward to this past weekend, and their Halloween sale included merchandise slashed down to $1. racked.com

J.C. Penney to open 5 p.m. Thanksgiving Day - hour earlier then rival Macy's & Kohl's Penney's move shows how nervous retailers are and what's behind "Black Friday creep." And also that at this rate, mainstream retailers might very well be open all day on Thanksgiving Day within a few years. fortune.com

Kmart to stay open for 42 hours straight, starting at 6 a.m. on Thanksgiving

Sears to open at 6 p.m. Thanksgiving

Sprint Cutting 2K More Jobs, Reducing Staff 5 Pct

What They're Predicting

Simon: Most holiday shoppers will visit malls
More than eight in 10 (83%) of holiday shoppers will shop at the mall during the 2014 holiday season, and that percentage climbs to 89% of millennial shoppers age 18-33. Almost nine in 10 (87%) holiday shoppers say they need to browse stores for holiday gift ideas and four-fifths (79%) spend time browsing to find the "big" gifts they purchase during the holidays. chainstoreage.com

Brand Keys: Holidays sales to grow 4%; apparel/accessories top categories
Only 25% of consumers--10% fewer than in 2013--indicated they were going to wait until Black Friday, Nov. 28. chainstoreage.com

U.S. Retailers CMO's Anticipate 4.1% Increase in Total Holiday Store Sales, BDO USA Survey Finds

Holiday Season Total Store Sales Forecasts
| | | | | | |
| --- | --- | --- | --- | --- | --- |
| 2014 | 2013 | 2012 | 2011 | 2010 | 2009 |
| +4.1% | +3.8% | +4.7% | +2.9% | +3.5% | +2.5% |
US households plan to spend an average of $538 on holiday gifts up from $528 LY

Target Announces 11 Upcoming Store Closures
Target Corporation today announces that it will close 11 locations as of February 1, 2015. Target guests in the affected markets can continue to expect the same great variety and service at other Target locations and also visit Target.com for their shopping needs. The decision to close a Target store is only made after careful consideration of the long-term financial performance of a particular location. All eligible store team members are being offered the option to transfer to other Target stores. Team members who choose not to transfer will be offered a separation package. target.com

| | | |
| --- | --- | --- |
| Lithonia, Georgia | Castleton, Indiana | Monroe, Michigan |
| Clinton, Iowa | Wichita East, Kansas | Northland, Michigan |
| McHenry, Illinois | Bay City, Michigan | Austin, Minnesota |
| Calumet City, Illinois | Carrolton, Texas | |
Mattress Firm in Euless, TX accused of not protecting sensitive Customer Information The complete Mattress Firm Statement is as follows from Casey Zuber, the company's director of Communications: It has come to our attention that during a standard clean-out effort, customer paperwork older than seven years was discarded in a dumpster outside one of our stores in the Dallas area. Unfortunately, some of this paperwork included personally-identifying information such as names, addresses and in some cases credit card or social security numbers. While we have policies in place to protect sensitive personal information, it is clear that these policies were not clearly communicated in this case, and for that we are truly sorry. We take protecting our customer's personal information very seriously and are working diligently to ensure that we have secure disposal processes going forward. Additionally, social security and credit card numbers are no longer included on any of our store-level paperwork and have not been since 2006. All of the discarded customer information has been safely retrieved, and we are in the process of contacting all customers affected to personally notify them of the situation and to offer free identity protection services and credit monitoring for a year. cbslocal.com
October Same Store Sales Results
L Brands Victoria's Secret flat - Bath & Body Works up 5%

Quarterly Same Store Sales Results
Michael Kors Q2 up 16.4% with sales up 42.7%
CVS Q3 Retail pharmacy up 4.8% - front-end down 4.5% - with total company net revenues up 9.7%
Vitamin Shoppe Q3 up 3.8% with total revenue up 13.4%
Office Depot Q3 North American retail down 3% with total company sales down 3%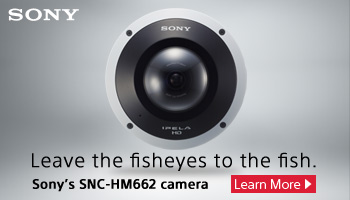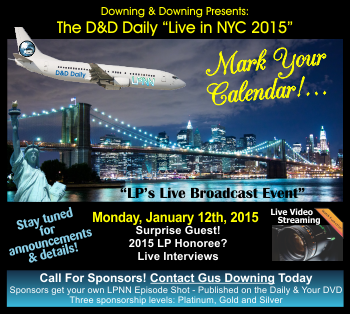 All the news - One place - One Source - One Time
The D&D Daily respects your time
& doesn't filter retail's reality
Report Your News!
(content subject to approval)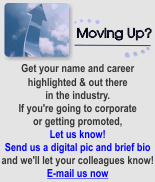 Loss Prevention News Network

Jim Connolly
, SVP Asset Protection for Burlington Coat Factory, talks about the keys to establishing a successful LP program – and how you take that program "to the next level" once it has matured. In 2010, Jim successfully engineered the biggest re-organization of Burlington's LP program in the history of the company. Here, he offers tips on how to retain, challenge and develop team members, while keeping it fresh and exciting for the executives. Watch the interview here.

Filmed at the D&D Daily's 2014 "Live in NYC" Broadcast Event.




Joan Manson

Sponsored By:


Bass Security





Sponsored By:



Keith White & Michael Nelson

Sponsored By:


Dan Faketty and Professor Bob Hanson

Sponsored By:


The NRF's LP Legislative Committee, a National Update





Jeff Fulmer & Jon Gold


Sponsored By:


Preparing - Training - Responding to the Active Shooter





Rich Mellor


Sponsored By:

Cyber Security's Increasing Impact on Retail & the Role of Loss Prevention

Tom Litchford
Sponsored By:

Stan Welch, VP of LP, JCPenney



Sponsored By:



In case you missed it ...
Click here to view all the episodes from
"Live in Ft. Lauderdale at the NRF LP Show."

Solution Providers, have a video or commercial you want to publish? Contact us.



Big Data
Sponsored by Verint
The Harmful Side of Big Data: Identity Theft
According to a recent report published by the Identity Theft Resource Center, more than 368 big data breaches have been reported in the first half of 2014. Unlike individual instances of identity theft, the threat from big data breaches is massive because one heist can instantly put the identities and data security of millions of users under threat. From the perspective of a cyber-criminal, big data presents a huge opportunity to get access to millions of records with lesser effort. Given the finite number of technologies available to handle big data, criminals can "rinse-and-repeat" the same technique to exploit loopholes in the infrastructure of multiple organizations that handle data with similar technologies; thereby multiplying the returns on their criminal activity. smartdatacollective.com

110 million pieces of data bought and sold by criminals so far in 2014 The illegal online trade in personal information has soared to record highs with more than 110 million pieces of data bought and sold by criminals so far in 2014, a new analysis from global information services company Experian reveals. According to the figures from Experian CreditExpert's web monitoring tool – which monitors the web to help people quickly detect ID theft, loss or disclosure of vital personal and financial information – this is an increase of 40% from last year and 300% on the total amount traded in 2012. 96.5% of the illegally traded data consists of login credentials - username and password combinations - with the remainder mainly card payment details, such as card numbers, expiry dates and three-digit CVV2 security codes from the back of cards. retailfraud.com

Accidental data leaks by staff now a primary security weak point For the first time, accidental data sharing by staff now loses more data than software vulnerabilities, according to the latest in an ongoing survey from security firm Kaspersky. According to the global survey of IT professionals, accidental data leaks by staff, which were reported by 29% of all businesses, are the second most-commonly reported internal threat and are now the biggest source of lost data. 20% of all businesses reported losing data from a software vulnerability incident, while 22% reported losing data from an accidental leak by staff. This suggests that businesses are slowly winning their struggle with software vulnerabilities, but data loss is growing in other areas of businesses. information-age.com

170 days on average to detect a malicious cybercrime attack

Cybercrime hacker sentenced to 11 years for role in $9.4M scheme

Dep. of Homeland Security assists small, med.-sized businesses with cybersecurity

e-commerce

Sponsored by The Zellman Group
Credit Unions, Retail Groups Finger-Pointing On Payment Security
A volley of accusatory news releases and letters to Congress between groups representing major retailers and credit unions has erupted, with each side accusing the other not doing enough to defend against cyber attacks and other payment card data threats. It started with a letter sent to the chairman of the House Homeland Security Committee by two groups representing credit unions-the Credit Union National Association (CUNA) and the National Association of Federal Credit Unions (NAFCU)-where the credit unions said retailers are immune from many federal rules data breach disclosure rules that control credit unions and that retailers need to be held to the same requirements, according to an ARS Technica story. Retail groups-the Retail Industry Leaders Association, National Association of Convenience Stores, National Retail Federation, National Grocers Association, Food Marketing Institute, and the Merchant Advisory Group-shot back that it is credit unions who are security lax, given their lack of support for EMV and for not having joined a group called the Merchant-Financial Services Security Partnership.
pymnts.com
Holiday card fraud feared this season
Nearly half of Northeast residents polled in a survey by Creditcards.com said they would avoid a store that had been hacked, compared to roughly 40 percent of Westerners and Midwesterners. Since the breach of more than 110 million Target customer accounts in late 2013 became public knowledge earlier this year, a Who's Who of major retailers - from luxe department store Neiman Marcus to arts-and-crafts chain Michael's to home-improvement titan Home Depot - have joined the hall of cybersecurity shame, making consumers understandably wary. Spooked shoppers are also shifting towards cash and away from debit card use in stores, said Matt Schultz, senior analyst at Creditcards.com.
nypost.com
Alibaba reports 49% sales growth in Q3 - Hits $90B
In its first earnings report since its record-breaking IPO in September, the Chinese e-commerce giant also reported that the number of consumers shopping its online marketplaces increased 52% year over year in the quarter ended Sept. 30. Marketplace sales exceeded $90 billion in the quarter, more than the combined sales on Amazon and eBay sites worldwide.
internetretailer.com
Seeking security, American Express aims to swap card numbers with tokens
In an effort to make to make Internet and mobile transactions more secure, American Express has launched a new service that aims to replace payment card numbers with unique tokens. E-commerce sites and digital wallet applications that use the company's new token service won't have to store customers' card details. Instead merchants, banks and payment processors will be able to work with digital tokens that are mapped to real payment card accounts.
csoonline.com
Forrester: Online holiday spending to rise 13% to $89 billion
Warm U.K. weather cools September e-commerce deliveries
Study: Online grocery sales to near $100 billion by 2019
Softcard Brings NFC Mobile Payments to McDonald's
"Fraud is not a person - it is a dynamic grouping of statistics that deviate from the norm."
Stuart B. Levine, CFI, CFCI
CEO, The Zellman Group & Zellman Fraudnet


ORC News
Sponsored by Security Resources
UK retailer loses $8M claim from warehouse worker ORC theft A warehouse worker stole more than seven tonnes of Ted Baker clothes from the designer brand over five years, costing the firm nearly $8 million in lost business and legal costs. Joseph Okyere-Nsiah took the clothes from a warehouse in North London where he worked between 2003 and 2008, the High Court. The thefts have been revealed after the failure of a legal challenge by Ted Baker's distribution arm, No Ordinary Designer Label Limited (NODL), against its insurers, who refused to pay out because the company had not completed the necessary paperwork. A judge, Mr Justice Eder, has ruled the firm, which suffered 2.16 ($3.45 U.S.) million pounds in lost business and spent 2.5 ($4 U.S.) million pounds on legal fees, is not entitled to a penny. Okyere-Nsiah pleaded guilty to conspiracy to steal and was handed a three-year jail term following the discovery of the thefts. But NODL's case against its insurers has rumbled on. After the thefts were uncovered, the Ted Baker off-shoot failed to provide certain information and documentation, as required by the terms of the policies, the judge said. Okyere-Nsiah had looted the warehouse about 500 times. A 5,000 pounds ($8,000 U.S.) policy excess for each incident was also fatal to the company's claim. It emerged that, in cahoots with delivery van drivers, Okyere-Nsiah had for years been spiriting away stock 'at a rate of six or seven boxes at a time'. telegraph.co.uk

Fencing Operations busted: Nashua, NH Police bust retail crime ring According to authorities, several people sold hundreds of stolen items to two pawn shops, and one shop failed to report hundreds of purchases and sales. Police said Christina Giguere, 28, Steven Giguere, 25, Doris Berry, 46, Rebecca Bulsa, 20, Cassondra Davis, 26, and Ross Clapper, 24, were arrested on theft-related charges. The owners of Family Pawn are scheduled to appear in court on Tuesday. Investigators said thousands of dollars worth of merchandise has been recovered. wmur.com
Target security guard attacked after couple tries to steal $1K in teeth whitener, police say in Hempfield Twp, Pa. Police in Hempfield Township said they're searching for a couple accused of attempting to steal $1,200 in teeth whitening products from an area Target store. When security approached the woman, the man attacked the guard from behind. Officers said the guard and the man fought, until both the man and woman took off in a 4-door silver car with Pennsylvania license plate DXN9292. wpxi.com
Police looking for baby formula female ORC DUO in Muskegon, Mich. Norton Shores Police said more than $1,000 worth of formula was recently stolen from retail stores in the Muskegon area. People commenting on the Norton Shores Police Department's Facebook page have suggested a possible name. Anyone with information should call Norton Shores police at 231-733-2691 or Silent Observer at 231-72-CRIME. grandhaventribune.com
Homeland Security and Maryland State Police assist in $100,000 ATM Skimming case Homeland Security Investigations personnel and state police are teaming up with local agencies, including those in Frederick County, to identify a man suspected of stealing ATM card information using a skimming device in several Maryland counties. Police believe the man has stolen more than $100,000 by attaching a device to ATM machine that records information from the magnetic strips of cards while recording customers' passwords with an installed overhead camera. The man then clones this information onto fraudulent cards, a Maryland State Police news release states. A related skimming investigation is taking place in Frederick County, the release states. The Frederick County Bureau of Investigation is investigating a skimming device found Sept. 26 on an ATM outside the Sandy Spring Bank on Mercantile Drive East, off Ballenger Creek Pike. fredericknewspost.com

Cleveland, OH Ringleader sentenced to 10 years in $500,000 Identity Theft Ring A man convicted of operating an identity theft ring and recruiting others to open unauthorized lines of credit will have to serve a term of 10 years behind bars at an Ohio penitentiary. Brian Lumbus Jr. provided forged Ohio driver's licenses and stolen account holder information for others to facilitate a series of crimes, according to a news release from Bay Village Police. An investigation into the ring started after a Bay Village resident reported her checking account had been compromised and was used for a number of fabricated checks. Authorities traced those checks that were cashed at local banks for a total of $43,000. A more in-depth investigation by the Bay Village Police and U.S. Secret Service revealed more than $500,000 of losses at four separate banking institutions. They also identified fraudulent lines of credit from a variety of retail stores with losses of more than $500,000. They were later sold for a fraction of their value on the streets of Cleveland. wkyc.com

Bronx, NY Organized Theft Ring busted
A Bronx man has been charged in connection with an organized identity theft ring that was operating in the Rensselaer County area, according to East Greenbush police. Abdulnasir J. Usman, 21, was one of three men travelling throughout upstate New York on July 21, 2013 using counterfeit credit cards to get cash and property, police said. Last year, when they got the first call, it was for a suspicious person and they found three men with dozens of questionable credit cards and gift cards which later turned out to be bogus. Usman is charged with 37 counts of Identity Theft and Possession of Forged Instrument (2nd Degree). He was arraigned before Town Justice Mary Pat Donnelly and sent to County Jail. He is due back in court tomorrow, Wednesday, November 5, for a preliminary hearing. wgy.com

Stolen Gas Unsafely Transported Everyday on LA Freeways "Bladder trucks" that are loaded with hundreds of gallons of stolen gasoline travel LA's congested freeways every day are a "disaster waiting to happen," according to Agent Steve Scarince of the Secret Service. Scarince leads the task force targeting this potentially explosive crime. He says it is only a matter of time before one of these makeshift tankers gets into a traffic accident. "It would be catastrophic," he said. These vehicles are not designed for this kind of weight, or combustible cargo. Their weight leads to problems with braking, making them "extremely dangerous" particularly on Southern California's extensive network of congested freeways. nbclosangeles.com
Women sought in theft of purses from Macy's in Daytona Beach Daytona Beach police on Tuesday released video showing two women stealing about $2,000 worth of purses from Macy's. The theft happened on October 23 at the Macy's at 1700 West International Speedway Boulevard. Surveillance video shows two women selecting bags and placing them together on a rack, police said. After checking to see if any employees were nearby, the women grabbed the purses and walked out of the store. clickorlando.com
Do you have an ORC case to share?
Share your ORC news and help the industry grow


Retail Crime News

Sponsored by NuTech National
Rite Aid employee saves woman from IRS fraud scam An observant employee at the Rite Aid in the Carbon Plaza Mall prevented a customer from being defrauded out of $4,000. Earlier today, a customer informed store employees she received a call from the IRS stating she had to pay money immediately. The customer was instructed to purchase cards to avoid arrest by the caller. While at the store the customer spoke by phone with the person(s) who told her she owed the money. She informed them Rite Aid employees had told her she was the victim of a fraud. The customer was assured the call was fraudulent, and she suffered no loss of funds. tnonline.com

Shoplifting suspect facing felony charge argues items should have been valued at sale price A Youngstown man charged with theft at the Eastwood Mall Sears store was hoping for a bargain when police were adding up the value of the coats he was accused of stealing. Michael H. Tomlin, 31, is accused of grabbing two armfuls of coats last week and running toward the front exit. He was detained by loss-prevention personnel when Niles police arrived. As store personnel added up the price of the merchandise, it began to get close to $1,000, the threshold for a charge being elevated to a felony. That caused Tomlin to argue - apparently in hopes the charge would be dropped to a misdemeanor — that the sale price of the coats should be used, Niles police said on their Facebook page. Acting Judge Daniel Thomas set a personal recognizance bond of $2,500 during Tomlin's arraignment last week to the felony charge. dispatch.com

Two Sacramento, CA men sentenced to 17 years; attempted Armored-car Robbery at Walmart Two men who pleaded guilty to attempting to rob an armored car outside a Florin Road Walmart store were sentenced Monday in federal court in Sacramento. U.S. District Judge William B. Shubb sentenced Sacramento residents Raymell Lamar Eason, 44, to 18 years and eight months in prison, and Keith Lamont Smith, 38, to 17 years and eight months in prison for conspiring to rob an armored car and attempted robbery of an armored car. Court documents show that on April 17, 2012, Eason and Smith planned to rob an armored car in the Walmart parking lot on Florin Road in Sacramento. The two had conducted surveillance and planned to used a Taser gun on an armored car guard. Eason and Smith waited for the guard to leave the store with currency deposits, then Eason shot the guard with the Taser, authorities said. Smith waited nearby in the getaway vehicle. The guard, however, recovered faster than anticipated and was able to shoot Eason. Eason was arrested after the botched robbery, and Smith was arrested later the same day. sacbee.com

'Halloween City' Manager in Canton, MI arrested for embezzlement and faking robbery A Halloween City manager, accused of trying to trick police by claiming he was robbed at knifepoint of $9,108 outside a Canton store, has been treated to criminal charges after authorities say a Halloween Day embezzling prank unraveled. Jeramy Harrison Matthews, a 39-year-old Ann Arbor man, was charged Monday afternoon on charges of embezzling $1,000 to $20,000, larceny in a building and making a false police report of a felony. Matthews has been accused of repeatedly changing his story before he brought the money Saturday afternoon to the Canton police station, one day after police say he claimed he was robbed. hometownlife.com

Trio sentenced for theft of watches from COACH and Pac Sun in Novi, MI Three Grand Rapids women were sentenced in Livingston County Circuit Court for concealing stolen watches. Antoinette Bolden, Ariel Bolden and Crystal Hobson pleaded guilty to receiving and concealing stolen property valued at more than $1,000 but less than $10,000 for merchandise taken from the Coach and PacSun outlet stores at a Novi mall. On Thursday, Antoinette Bolden was sentenced to two years to 20 years in prison while Ariel Bolden received one year to five years in prison. Hobson was given two years probation and six days in the county jail. She has already served those six days. livingstondaily.com

East Lampeter, PA Police trying to ID suspect in robbery, theft of $10,000 Rolex watch East Lampeter Township police are searching for a man who punched a clerk and stole a $10,400 watch Oct. 28 at Tanger Outlets. The incident occurred around 6:15 p.m. at the Jared Vault store. Police said an employee retrieved a gold and stainless steel 1989 Rolex Gents edition watch from the display case after a man asked to see high-end watches. He grabbed the watch from the clerk and ran from the store. lancasteronline.com

Video released of suspects wanted in burglary at Ace Hardware store in University Hills, CO Authorities in Denver released surveillance photos of two suspects wanted in connection to a smash and grab burglary. The burglary occurred at around 3 a.m. on Oct. 23, at an Ace Hardware store at 2500 S. Colorado Blvd. in University Hills. Officers said a man and a woman were seen arriving at the business in a silver, four-door vehicle. In surveillance images, the man is seen smashing through the front door of the business with a baseball bat and then both suspects enter the store. The suspects were seen leaving the store through the same door with numerous items. thedenverchannel.com
Grab and Run at a Fontana, CA Jewelry store led to Chase and Arrest A Fontana jewelry store theft prompted a chase and a struggle that ended in an arrest, police say. The crime was committed at 11:02 a.m. Friday, Oct. 31, along the 16900 block of Foothill Boulevard, where a man grabbed a gold ring worth $500 and ran. An employee called police, and officers spotted a suspect a few blocks away. Arrested at 11:20 a.m. was 23-year-old Mike Adolfo Sandoval, who was booked for investigation of burglary. pe.com

Burglars break through metal wall to take 19 weapons from business in Yazoo, MS A Yazoo City hardware store was robbed of weapons and ammunition during a heist last week. Now police are working to find the thieves and the stolen merchandise. Thousands of dollars in guns and other weapons are now on the streets. The store owner thinks a weekend JPD theft ring bust could include weapons taken from his business. Delta Ace Hardware Store owner Jim King said he discovered that thieves tore a hole through metal sheeting at the rear wall of his business the night of October 29th. He said two attempts were made to remove sheet metal along the wall before burglars finally made a hole to gained entry. Nineteen weapons, ammunition and other items were taken. msnewsnow.com

Two Plead Guilty to $200,000 theft from a East Grand Forks, MN gas station Two former Northdale Oil employees accused of embezzling hundreds of thousands of dollars from the East Grand Forks Tesoro gas station pleaded guilty Monday to felony theft charges, according to court documents. Charges were leveled in state district court in Crookston, Minn., against Craig and Tanya Scheer, 50 and 45, respectively, after an audit revealed the Scheers had embezzled nearly $200,000 from the gas station over a period of several years. grandforksherald.com

Kay Jewelers in The Mall at Wellington Green, Wellington, Florida hit by a 2 female Distraction Team; a ¾ ct solitaire diamond ring was stolen, valued at $1,999

Dothan, AL Police arrest couple for $1,500 felony theft from Wal-Mart

Shoplifter in Muscatine, IA threatened to stab Walmart Loss Prevention agent

Walmart cashier faces multiple theft charges in Cambridge, IL


Robberies and Burglaries
● Casey's General - Columbia, MO - Armed Robbery - 1 Arrested
● Circle K - Marion, Co, WV - Armed Robbery
● Citgo - Jackson, MS - Armed Robbery - clerk shot suspect
● Dollar General - Tulsa, OK - Armed Robbery
● Dollar General - Mohave, Co, AZ - Armed Robbery
● Dollar Tree - Germantown, TN - Armed Robbery - 2 in custody
● Fore Your - Vernon, CT - Burglary - suspect also held on Armed Robberies
● Game Underground - Framingham, MA - Burglary - 3 arrested
● Marathon - Madeira, OH - Armed Robbery - sentenced to 17 years
● Stokes Printing - Itasca Co, MN - Robbery - sentenced to 4 years
● Tedeschi's - Fall River, MA - Armed Robbery
● ULTA Beauty - Longview TX - Burglary - Update
● Vest - Cleveland, TN - Armed Robbery

Vendor Spotlight

Video as a Platform
A Guide to Optimizing Video Surveillance to Enhance the Retail Environment


Video surveillance continues to be a valuable tool for security and loss prevention in the retail environment. In fact, video surveillance for loss prevention is needed today more than ever to help prevent theft, minimize organize crime and address internal fraud and shrinkage.

New technology capabilities are enabling retailers to scale their infrastructure using video as the platform.

Get Verint's complimentary guide on "When to Leverage Video as a Platform" and see what new tools are available to help tackle retail challenges, optimize operations and drive bottom-line growth.


Download eBook

Featured Job Listings
Sponsored by Cam Connections
Feature Your Job Here For 30 Days -
70% Aren't On the Boards
Sr. Director, Field LP
Ross Stores
Dublin, CA
Ross Stores
Director of LP
Restoration Hardware
Corte Madera
Restoration Hardware
National Account Executive
Checkview
Northeast Region
Checkview
National Account Executive
Checkview
United States
Checkview
Director, Pharmacy LP
Rite Aid
Camp Hill, PA
Rite Aid
Corporate Investigator
Confidential
San Francisco Bay, CA
Confidential
National Account Manager
Vector Security, Inc
TBD
Vector Security, Inc
AP Agent
Ralph Lauren
Sunrise, FL
Ralph Lauren
LP Agent
JONS Markets
Los Angeles, CA
JONS Markets
LP Investigator
Lamps Plus
Chatsworth, CA
Lamps Plus
National Account Mgr
Confidential
Northeast
Downing & Downing

Limited Time Only - Post Your Multi-Unit LP jobs for FREE - Learn More Here

Daily Job Alerts


Sponsored by Cam Connections
Appearing One Day Only
View our Internet Jobs Archives here
LP Specialist
Kroger
Peoria, IL
Kroger
Dept Mgr LP & Safety
Lowe's
Ames, IA
Lowe's
Dept Mgr LP & Safety
Lowe's
South San Francisco, CA
Lowe's
Dept Mgr LP & Safety
Lowe's
San Jose, CA
Lowe's
Dept Mgr LP & Safety
Lowe's
Colorado Springs, CO
Lowe's
Dept Mgr LP & Safety
Lowe's
Wood Village, OR
Lowe's
Dept Mgr LP & Safety
Lowe's
Leominster, MA
Lowe's
AP Manager
Home Depot
Manassas, VA
Home Depot
Regional AP Manager
Luxottica
Miami, FL
Luxottica
Manager eCommerce Fraud
Office Depot
Boca Raton, FL
Office Depot
AP Manager in Training
Walmart
Leominster, WA
Wal-Mart
AP Manager in Training
Walmart
Knoxville, TN
Wal-Mart
AP Manager in Training
Walmart
Collinsville, IL
Wal-Mart
AP Manager in Training
Walmart
Logan, UT
Wal-Mart
AP Manager in Training
Walmart
Jacksonville, NC
Wal-Mart
AP Manager in Training
Walmart
Glendale, AZ
Wal-Mart
AP Manager in Training
Walmart
Glenwood Springs, CO
Wal-Mart
AP Manager in Training
Walmart
El Paso, TX
Wal-Mart
LP Manager
Sears
Alexandria, VA
Sears Holdings Corp
AP Team Leader
Target
Scottsdale, AZ
Target
AP Team Leader
Target
Howell, MI
Target
AP Team Leader
Target
Walled Lake, MI
Target
AP Team Leader
Target
Depew, NY
Target
AP Team Leader
Target
Bullhead City, AZ
Target


Home of the Industry's Original
On the Move

Debra Martin was named Director of Asset Protection for Harris Teeter.
Dan Horowitz was named Director of Risk for SSP America.
Michelle Cabrita, CFI was promoted to Senior Manager, Asset & Profit Protection Operations for Burberry.
Steve Burton was named Market Asset Protection Manager for Walmart.
Damond Thorington was named Regional Safety Manager for Pepsi-Cola Frito Lay.
Daniel Poelstra was named District LP Manager North District for Sears Holdings Corporation.
Post Your New Job or Promotion!
See all the Industry Movement


Your Career
Sponsor this section of the Daily
4 Ways Leaders Are Like Actors
You may think that actors have it easy, just stand in front of a camera, say some lines and become famous. Acting is actually very demanding, and is sometimes misunderstood, just like leading: a leader's role is not as simple as it looks. Here are some more parallels between leaders and actors. Acting is reacting

Why Leaders Don't Brag About Successfully Managing Stress In your role as a leader, you will encounter countless pressures and lots of stress. Turn that stress around and use it as a positive force, giving you an energized focus to fight off whatever is causing the stress and renew your determination. Here are some ways other executives battle stress. Everyone stresses out

How You can Be the Boss Who Goes from Good to Great You don't have to choose between being a boss and being a leader. Great bosses tend to be great leaders as well! If you're a good boss already, you understand what you have to put into that position, but with some small tweaks you can go from good to great! Here are some tips to help you make the change. Encourage learning

4 Ways to Be a Leader Who Opens Doors for Your Employees You are responsible for giving your employees opportunities to develop their skills, learn new skills and essentially succeed. If your employees are hesitant to take the leap and take advantage of these opportunities, then it's up to you to give them a nudge and get them out of their comfort zones! Encourage success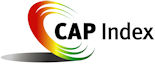 Tip of the Day
Sponsored by Vector Security
Interacting in large networking groups can be very challenging even for the most seasoned of executives. The speed, the number of people, and the amount of information shared can be overwhelming. However, the one basic principal you can rely on is keep it simple, one person at a time and focus on that person both mentally and visually. Slow it down in your head and make sure you communicate clearly and sincerely regardless of the background you have with anyone or any group. Because at the end of the day you're all part of the same industry, the same community, and everyone has the same objective; to help develop and represent the industry as professionals.

Just a Thought,
Gus Downing






Upcoming Events

---
Recruiting?
Get your job e-mailed to everyone... everyday
Post on our Featured Jobs Board!
Reach your target audience in 2014 every day!
Request our 2014 Media Kit
update account / change e-mail
unsubscribe FEEDBACK
www.downing-downing.com

Advertise With The D&D Daily




36615 Vine Street, Suite 103
Willoughby, OH 44094
440.942.0671
copyright 2009-2019
all rights reserved globally