The D&D Daily Mobile Edition
November 4,

2015



The LP Industry's #1 News Source - Informing, Educating and Instilling a sense of community



Moving Up
Sponsored by Stanley Security
See all "Moving Ups" Here
Dan Geiger was promoted to Vice President - Store Operations for Target. Dan's previous position was Director of Field Operations, which he held for over two years. Prior to that, he was a Senior Group Manager for over six years for Target. Dan also held such positions as District Manager - Operations for Gap Inc., Director of Assets Protection for Target/Marshall Fields', and Operations Manager for Sears Holdings Management Corporation. Congratulations Dan!


Adam Gilvin was named Director of Loss Prevention for Lane Bryant. Adam's previous position was as Interim Director of Profit Protection for the AME Zone at The Body Shop, which he served for the past year, and was the National Manager of Profit Protection - US for three years prior. Adam has enjoyed his journey in LP starting back in '96 with Meijer as a store detective and holding progressively more responsible roles with Kmart and Sears Holdings through the 18 years after that. In his new role, Adam will be reporting to the CFO, and will lead a team of Regional LP managers and corporate office support staff. Congratulations Adam!


2015's GLPS's - Group LP Selfie's
Your Team - Your Pride - Our Industry
One Team at a Time



Dressbarn's Asset Protection Team volunteering their time in Mahwah, NJ


"Dressbarn's Asset Protection Department gives from the heart by connecting our mission with our Community: From our table to yours."
Dressbarn's Asset Protection team recently prepared, cooked and packed a 60 person meal for a local woman's shelter in Mahwah, NJ. Food preparation was a joined effort with the Finance team and delivered through Table to Table, an organization that act as a transport to bring food donations to local food kitchens and shelters in the area.

Table to Table food delivery is an ongoing partnership initiated by two of our Asset Protection team members, Laurie Peer and Donny DePaola, where leftover food from the café or large events held on campus will be donated and delivered through this organization.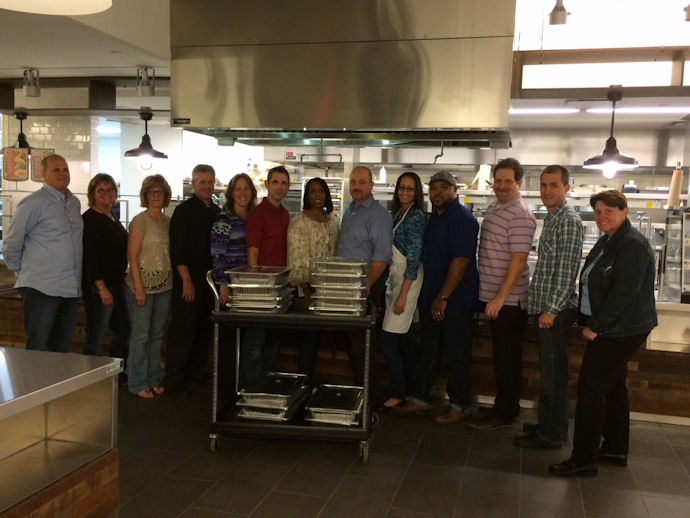 Pictured from left to right: Michael Peteja - Regional Asset Protection Leader, Christie Delaney - Regional Asset Protection Leader, Judi Dejoie - Senior Manager Asset Protection, Chef John Considine, Laurie Peer – Asset Protection Coordination Specialist, Donny DePaola – Asset Protection Specialist, Katie Wade – Regional Asset Protection Leader, Shawn Dempsey – Manager Asset Protection & Physical Security, Michelle Benjamin – Manager of Analytics, Solomon Mayo, Jr. – Regional Asset Protection Leader, Brian Bazer – AVP Asset Protection & Risk Management, Korey Smith – Director Asset Protection, Karen Clark – Regional Asset Protection Leader.

Not pictured: Reginald Berrouet – Asset Protection Specialist, Samuel McLean – Asset Protection Security Specialist, Raymond Johnson – Asset Protection Specialist.
---
Retail LP Teams, send us your new Group LP Selfies!

Have some fun, show your team pride, get a plaque,
and maybe win some free pizza!

News Brief
Sponsored by WG Security Products, Inc.
New Global Retail Theft Barometer Finds U.S. Shrink Up
- Employee theft greater problem in the U.S. than in other countries
- Nearly half of yearly losses occur in winter
- Reduced LP spending contributing to increase in shrink
Shrink, comprised of shoplifting, employee or supplier fraud, and administrative errors, rose in the U.S. from 1.28 percent of sales in 2013-2014 to 1.97 percent during 2014-2015, based upon responses from common retail respondents who participated in Global Retail Theft Barometer surveys both years. Globally, this compares to 1.42 percent, a figure also up from the previous .94 percent average of all common retailers surveyed the previous year. Retailers expressed that a range of factors, including a challenging retail environment, caused them to implement austerity measures resulting in a reduction of loss prevention investments. This, combined with areas of high unemployment and limited tools to monitor internal theft and inventory discrepancies, all contributed to an increase in their shrink. According to the report, the annual cost of shrink to U.S. shoppers, as absorbed or passed on from retailers, averaged $615 per household. The study, underwritten by an independent grant from Checkpoint Systems, Inc., was carried out during 2014-2015 by The Smart Cube and Ernie Deyle, a retail loss prevention analyst. It was based upon in-depth phone and written survey interviews conducted in 24 countries among more than 200 retailers representing nearly $1 trillion in sales during 2014-2015.

Below are more findings from this year's study:

● While shoplifting is the biggest cause of retail shrink in 18 of the 24 countries surveyed, in the U.S., employee theft ranked first at 45%, with shoplifting next at 36%.
● 46% of yearly losses occur in winter, nearly twice as much as the next season, autumn, at 24%. Spring (18%) and summer (12%) followed.
● U.S. apparel specialists (2.28%), pharmacies/drugstores (2.25%) and non-grocery retailers (1.9%) witnessed the highest shrink rates because of the widespread prevalence of internal and external retail theft targeting their merchandise.
● U.S. retailers that also participated in the study in 2013 reduced their overall loss prevention spend to 0.50% of sales, which contributed to the reported increase in shrink.
For more on the Global Retail Theft Barometer, see our D&D Daily Special Report, with charts and graphics illustrating this year's findings. Request the full PDF of the report here. checkpointsystems.com globalretailtheftbarometer.com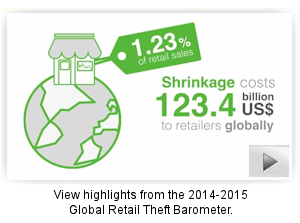 International Summit Examines Proactive Strategies and Countermeasures to Combat Organized Retail Crime
Over 20 leading retailers and industry experts from the U.S. and Japan convened at Tyco Retail Solutions' Boca Raton, Florida campus on October 26 and 27 for an International Organized Retail Crime (ORC) Summit. Recognizing the impact and magnitude of this global problem, Tyco's hosted event enabled face-to-face collaboration on best practices for effectively combating ORC. Delegates from Japan gathered insights from U.S. subject experts to support their efforts for launching ORC initiatives to tackle this rising threat in Japan. Top industry experts including retailers, academia and law enforcement shared successful strategies and counter methods for deterring, identifying and investigating ORC activity.

Retail crime expert Paul Jones, eBay's Senior Executive of Asset Protection, offered unique insights on ORC challenges facing both brick-and-mortar and online retailers based on his experience in both formats. According to Jones, maintaining trust is a key element in the eBay business model. Stolen goods create an unfair and untrustworthy market place for buyers and sellers. He outlined initiatives within his company for identifying and shutting down resale of stolen merchandise. "To confront the challenges related to organized retail theft and the sale of stolen goods, we all must remain vigilant and leverage an ORC ecosystem of strong strategic partnerships. Our dedicated global teams are focused on enforcing policies, ensuring we have the right technology in place, collaborating with rights owners and working closely with law enforcement to combat ORC," said Jones.

Dr. Read Hayes, Director, Loss Prevention Research Council and Research Scientist, University of Florida, also presented his results on how to identify and prevent ORC by affecting offender decisions through deterrence methods. "All crime starts with offenders making a decision to weigh the risks and benefits. Our research on the science of deterrence reveals offenders recognize and respond to cue mechanisms which are technologies such as video surveillance cameras, enhanced Public View Monitors (PVMs), and electronic tags, that clearly signal a crime is too difficult, too risky, or not worth it." marketwired.com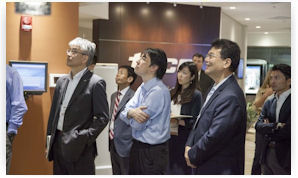 Target Closing 13 Stores Nationwide Citing Falling Profits
Target plans to close 13 stores nationwide, it announced Wednesday. The Minneapolis-based retailer says a decision to close a store usually follows several years of decreasing profitability. The retail giant plans to close the stores on Jan. 30, 2016. Target was hurt by a massive credit-card breach before Christmas 2013 that sent shoppers temporarily fleeing. The company also botched a major expansion into Canada and pulled the plug on that earlier this year. Layoffs in 2015 included 2,500 jobs, or about one-fifth of the workers in the company's corporate offices in Minneapolis and Brooklyn Park. See full list of the 13 Target stores closing here. nytimes.com

One third of A&P stores didn't sell, thousands of job losses expected
Potential buyers have reportedly bypassed a third of the A&P stores that were up for auction as part of its bankruptcy proceedings, meaning thousands of workers are poised to lose their jobs by Thanksgiving. The Montvale, N.J.-based chain, which is slated to close its last store in three weeks, did not find a buyer for 100 of its 296 stores, the New York Post reported last night, citing sources who blamed bad leases or locations for the lack of offers. That means that thousands of A&P employees including in New York City and New Jersey, will be laid off as the last of the stores close on Thanksgiving, as a result of the Great Atlantic & Pacific Tea Company's July 19 bankruptcy. bizjournals.com

Fresh & Easy Workers Sue Over Layoffs After Co. Hits Ch. 11
Fresh & Easy LLC workers on Friday launched a putative class action against it in California state court, claiming the bankrupt grocery chain broke state labor laws by not giving them enough advance notice before commencing mass layoffs. The suit alleges that Fresh & Easy only gave employees between nine and 22 days' written notice - far less than the 60 days required by state law - before it started laying off more than 100 of them on Friday, the same day the company filed for Chapter 11 in Delaware with the intent to wind down the business. law360.com

FBI takes a bullet in banks' $50 billion fee war with retailers
Perhaps the FBI should have stuck to catching bank robbers, rather than weighing in on bank cards. Last month, the nation's premier law enforcement agency issued a seemingly innocuous fraud alert telling shoppers to use a PIN with new credit cards embedded with computer chips. Though the goal was to promote security, the bureau instead found itself ensnared in a decade-long dispute between banks and retailers, in which about $50 billion in annual fees are at stake. The blowback from both sides has been intense. Banks said they were blindsided by the notice and forced the bureau to retract it. Next, a senior Democratic senator demanded to know why the alert mysteriously disappeared, asking if the FBI was "taking appropriate steps to protect consumers." A merchants group then accused the "banking lobby" of lying to the agency. "The FBI has accidentally stepped in a hot-button political issue," said Nick Holland, who tracked the incident as an analyst at Javelin Strategy & Research. bloomberg.com

Retail Industry Undergoing Massive Disruption - 2nd generation of technologies will accelerate the disruption in next 3-5 years
Technology is upending the retail industry, transforming retailers' understanding of the customer shopping experience, and enabling competition from newer, nimbler retail entrants. The full extent of retail disruption is emerging due to a number of factors, says Kasey Lobaugh, Deloitte's chief retail innovation officer, among them the rise of the digitally influenced shopping experience, the changing nature of retail competition, and the tidal wave of exponential technologies on the horizon.

Much of the retail disruption to this point is the result of what Lobaugh calls the first generation of technology to affect retail: mainly Internet-based technologies underscoring the online shopping experience, and those enabling the exchange of data between business units or partners. "What's more exciting, and maybe even scary, is a second generation of technologies that is not affecting retail to a great degree yet, but will have a lot more impact in the years ahead," he says. This "second generation" includes exponential technologies such as artificial intelligence and advanced robotics, 3D printing, and sensor-based technologies. "These technologies are here, but they're not yet causing the disruption we see today. They will fuel an acceleration in the disruption we'll see over the next three to five years," he says. wsj.com

Retail CMOs forecast 4.2% increase in holiday store sales

Following success in Minneapolis, Target expands same-day delivery to San Fran

Walmart bringing Santa Claus to 3,600 supercenter stores

Simply Hired Reports U.S. Job Listings Declined 3.52% in October 2015

Clinton proposes $12 federal minimum wage

Quarterly Same Store Sales Results
Michael Kors Q2 comp's down 8.5% with net sales up 7.5%




RLPSA CONNECT Event in New Orleans Features Mayor, Chief of Police and District Attorney
RLPSA follows success of Houston crime workshop by connecting restaurant loss prevention and security professionals with valuable law enforcement representatives

The Restaurant Loss Prevention & Security Association (RLPSA) will hold a one-day security workshop at the Renaissance Pere Marquette Hotel in New Orleans Tuesday, November 17, featuring New Orleans Mayor Mitchell J. Landrieu, Superintendent of Police Michael S. Harrison, and District Attorney Leon Cannizzaro.

Other workshop events include a session conducted by CAP Index on restaurant crime statistics in the greater New Orleans area, a discussion of how to use technology to defend against theft and robbery, an open forum on restaurant security practices, and a panel on law enforcement and government issues.

The first "crime workshop" was held in Houston and its success led to a new strategy for a series of workshops now known as RLPSA CONNECT. "Our crime workshop series, RLPSA CONNECT, will help connect attendees with their peers within the restaurant LP communities, and establish networking opportunities for connecting with local law enforcement, and government and food service practitioners," said RLPSA Executive Director Jim Forlenza, "Our Houston program sold out, which is an indication of how important this topic is to restaurant security at all levels."


Click here to see the full event agenda.

Registration for the workshop is required using the attached reservation form. Seating is limited to the first 90 registrants.

Hotel reservations can be made at the special RLPSA rate of $149, click here.


National Retail Federation 2015 Return Fraud Survey
We invite you to participate in the 2015 NRF Return Fraud Survey. And as a thank you, those who participate by November 10th will be entered into a random drawing to receive one full registration pass to NRF Protect 2016. Your feedback is pertinent in developing best practices in all areas of retail asset protection and helping our leaders in Washington understand the gravity of some of our industry's issues.

So as to not duplicate answers from companies, we ask that only the most senior loss prevention officer or equivalent within your company complete the survey in order to limit responses to one per company. NRF will also make sure to send survey respondents a copy of the full report once it is released in December. Please contact Bob Moraca for a PDF copy of the survey or a direct link moracar@nrf.com

All the News - One Place - One Source - One Time
The D&D Daily respects your time
& doesn't filter retail's reality

Report Your News!
(content subject to approval)


PayPal News

New Carlisle woman sentenced for
stealing from former employer
The PayPal Global Asset Protection Investigations team assisted South Bend Police in Indiana with their investigation into the affairs of Amy Curl. Curl pleaded guilty to stealing hundreds of thousands of dollars from her employer. She siphoned more than $364,000 from the company PayPal account. She pleaded guilty to four of the 12 counts of theft originally filed against her April 2015. She worked in the sales department for a company that specialized in selling die cast model cars.

For further information on PayPal GAP Team, email inquiries to lawenforcement@paypal.com.



Using multiple detection devices to combat fraudulent transactions
Large retailers like Amazon or Walmart have sophisticated payment tools running within their online shopping carts that minimize the risk of fraud and the loss of revenues and profits associated with online fraud. But small e-commerce retailers are much more vulnerable, often lacking the broad range of fraud detection tools that higher volume e-retailers have. John Canfield, vice president of risk for WePay, a company that provides payments and risk protection services for online platforms, notes that fraudsters have a wide variety of sophisticated processes that they deploy to commit online fraud. That means that the best defense against them is to have a payment program that uses a wide variety of fraud detection algorithms.

"Fraudsters try to hide the identity of their device," Canfield says. "When you do identity detection using an algorithm that can identify the device being used to make a transaction, you can recognize whether that device has ever been used to commit online fraud and if it has, you don't approve the sale." Fraudsters, he explains, also often use invalid email addresses. "That type of footprint lets a retailer know whether that email address has ever been seen before," he says. "Maybe it's been used by an honest person on Facebook or Twitter. That can be helpful in detecting fraud. A known email address indicates that the person trying to purchase something online has a reputation for honest online behavior."

Some fraudsters "are basically lazy and can't be bothered coming up with a legitimate email address so they just type in some nonsense address which, of course, doesn't guarantee that the address is bad, but if you combine that with other identification factors associated with fraud, you have another tool for detecting fraud before a transaction is completed." Another important algorithm analyzes the frequency of transactions that are happening, one after another, within a single browser session, "to identify patterns that show someone trying to make purchases one after another in rapid succession. If one credit card is rejected, they try again with another." nrf.com

Whitepaper - More Than One Way to Scrape a POS
Retail organizations have always been tempting targets to cyber criminals looking for payment card and personally identifiable information. Protection today requires a complete picture of the network not just PoS systems. This includes all available contextual data, your unique network configuration and behavior as well as external threat intelligence, that allow you to more rapidly identify, fully scope and effectively mitigate the attacks that matter. Download this white paper to explore: ● Evolving retail threats and the categories they fit into; ● How to discover attacks and reduce response time; ● How to discover, prioritize and rapidly mitigate advanced PoS intrusions in their entirety. govinfosecurity.com

Levi's taps into massive amounts of store data with Intel tech
Levi's flagship store in San Francisco is using RFID tags on every item in stock to track inventory and sales data in-store and upload it to the cloud. The tags connect to an IoT platform from chipmaker Intel, which aggregates the data and applies analytics to supply real-time insights on customer demand, stock availability and more. A 3% improvement in inventory accuracy typically delivers a 1% sales lift, according to a keynote speech from CEO Brian Krzanich at Intel's IoT Insights this week. retaildive.com

DSW elevates CIO to be new CEO - Focused on long-term omnichannel growth
DSW Inc. has promoted its omnichannel retailing chief to be its new CEO as the company positions itself for long-term growth. The company said Roger L. Rawlins, executive vice president and CIO, will succeed Michael R. MacDonald as CEO effective Jan. 1. MacDonald, who is retiring from DSW and from the board of directors, will remain with the company through the end of the year to help ensure a smooth transition. Rawlins will be appointed to the DSW board effective Jan. 1. retailingtoday.com

Execs Confident About Future Digital Gains, Less Sure About CEO's Ability to Provide Vision: Report

'Cyber Discipline' Needed to Battle Hackers: Defense Department CIO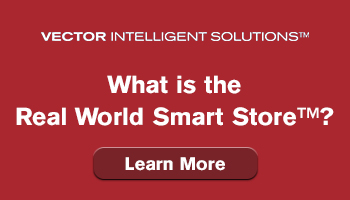 Spotlight on Stanley Security

STANLEY Partners with Wounded Warrior Project Warriors to Work Program and Bradley-Morris, Inc. to Employ Former U.S. Service Members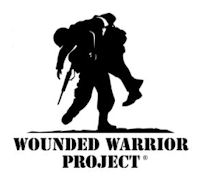 INDIANAPOLIS, IN - November 3, 2015 -
STANLEY Security
, a leading global manufacturer and integrator of comprehensive security solutions for a wide range of industries, announces the launch of a nationwide veteran recruiting program by entering into partnerships with the Wounded Warrior Project (WWP) Warriors to Work veteran employment program and Bradley-Morris, Inc., the largest military recruiting firm in the U.S.
"Service members are highly valuable for their exceptional leadership qualities, diverse skillsets and dedication to teamwork - all pillars of our corporate culture at STANLEY Security," said Tony Buffum, VP Human Resources, STANLEY Security. "Our employees are our best assets, and these are qualities we strive for in all of our new hires. We view this program and these partnerships as an opportunity to give back to the service men and women who have already given so much to us as citizens of this country."
As an extension of its ongoing partnership with WWP - initiated in 2013 - STANLEY's support of the Warriors to Work program will help the organization in providing career guidance and support services to WWP Alumni interested in transition to the civilian workforce.
"Warriors to Work offers former service men and women the opportunity to translate their talents into professional, civilian careers," said Peter Gaytan, executive vice president of Economic Empowerment at WWP. "We are incredibly grateful to STANLEY Security for continuing their unyielding support of our organization and communities of returning veterans nationwide."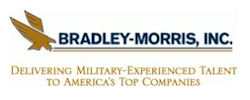 Armed with expansive resources, the newly established partnership with Bradley-Morris will assist STANLEY in hiring military personnel into a variety of roles within Stanley Black & Decker including management, engineering, sales, operations, technician and maintenance positions.
"We provide companies with the opportunity to be matched with only the very best candidates in their fields for civilian positions nationwide," said CEO Tim Best of Bradley-Morris. "We're thrilled to announce our partnership with STANLEY Security and their dedication to employing the most intelligent, disciplined and capable military-experienced individuals this country has to offer."
To learn more about the STANLEY's veteran recruiting program and for a list of current openings, please visit
www.stanleycss.com
. For more information on the WWP Warriors to Work program and services offered by Bradley-Morris, please visit
www.woundedwarriorproject.org
and
www.Bradley-Morris.com
.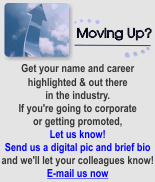 The Silicon Valley has long been the world's center of technological innovation, so it should come as no surprise that WG Security is located at its very heart in San Jose, CA. Whether tackling the phenomenon of "wardrobing," preventing counterfeit online returns, taking EAS service to the next level, or developing a new solution for cylinder-shaped merchandise, WG continues to turn heads in the EAS and RFID industry with its ingenuity and out-of-the-box thinking. Ed Wolfe, VP Business Development for WG, tells us how the company has been so successful at solving retailers' chronic shortage and operational problems.

---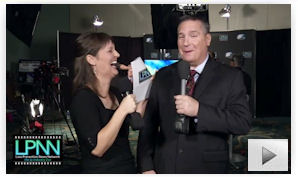 Joe LaRocca - tech guru and "borderline Millennial" (as Amber calls him) - talks about some of the challenges and opportunities of technology in today's retail world - from live video streaming to social media.
Solution Providers, have a video or commercial you want to publish? Contact us.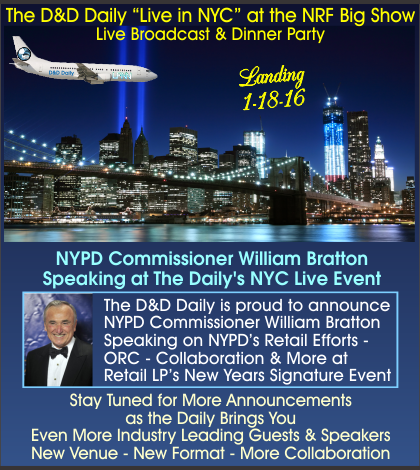 e-commerce

Sponsored by The Zellman Group
Industry, online presence determine the risk of being attacked by fraudsters
Cyber criminals have one different approach for each industry when it comes to targeting companies, a recent study points out.

According to the 2015 Cloud Security Report, an online retailer or financial services company will more likely face attacks on its external web apps with customer credit card information as the target, whereas an oil company or a manufacturer with minimal online presence can expect to deal with more traditional hacking methods focused on proprietary data.

The same source unveils a rise in cyberattacks on cloud environments due to the popularity of public cloud solutions. Results show that cyber attacks on cloud environments have increased significantly in 2014, while the number of attacks against on-premise infrastructure have remained almost the same.

The report concludes that businesses with a large volume of online customer interactions are targets for web application attacks to gain access to customer data. Businesses with few online customer interactions are more likely to be targeted for their proprietary company data, not their customer data. thepaypers.com

Three reasons why everyone wants in on mobile payment
In the past few months, entities including Google, Samsung, Capital One, and J.P. Morgan Chase & Co have launched or announced plans to launch new mobile payment solutions. And retailer-backed Merchant Customer Exchange (MCX) expanded trials of its CurrentC mobile payment app this summer. Retailers like Starbucks are bypassing the middleman entirely and offering mobile payment from their own proprietary e-commerce apps.So what is behind this upsurge in interest in the still-nascent mobile payments vertical, which has yet to become a widely used form of completing transactions? Here are three important reasons. retailingtoday.com

Sears enters online home services market

Shutterfly's Q3 sales grow 18%

Report: Amazon to Offer Online Payments in Third-Party Mobile Apps

Bitcoin to be sixth largest reserve currency, research says

"Fraud is not a person - it is a dynamic grouping of statistics that deviate from the norm."
Stuart B. Levine, CFI, CFCI
CEO, The Zellman Group & Zelligent


ORC News
Sponsored by NEDAP

ORC's 'PRC' Report
Organized Retail Crime's Publicly Reported Cases Report
Based on the Daily's research of publicly reported organized retail crime cases from this year, here is a breakdown as to what specific method was used out of the 1,092 cases we reported through September 2015. The top methods were Shoplifting/Theft (56%), Robbery/Burglary (12%), Credit Card Fraud (8%), and the category of Other (8%), which consists of such methods as Check Fraud, Skimming, and Trafficking, among others. These methods alone totaled over 80% of the entire number of cases.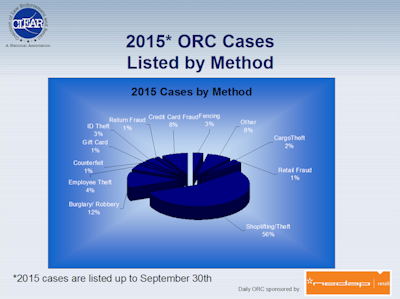 NYPD and Walnut Creek, CA Police arrest a suspect in a bicoastal $500,000 Organized Retail Crime case
An East Bay woman who allegedly nabbed more than half a million dollars worth of merchandise from high-end retailers on both coasts was arrested Tuesday by New York City and Walnut Creek police officers, authorities said. Officers arrested Lakisha Pettus, 40, of Pittsburg on suspicion of grand theft following a joint operation between NYPD and WCPD detectives. Around 9 a.m. Tuesday, detectives arrived at Pettus' house in Pittsburg with a search and arrest warrant for stolen property. The warrant stemmed from a retail theft investigation conducted by the detectives, who learned that Pettus "victimized several high-end retailers." She is suspected of stealing more than $500,000 worth of clothes and jewelry, police said. Detectives also found a firearm at her house. Pettus was booked into Martinez Detention Facility on $1,000,000 bail. sfgate.com

UK: Thieves raid London Gucci store and make off with $150,000 worth of goods
The footage shows a car pulling out of the junction opposite the store, Harriet Street, before racing over the zebra crossing and plowing into the entrance. The vehicle then reverses, comes to a stop, and four people all wearing dark jackets spring out and run into the shop carrying bags. Around 40 seconds later, the first of the group is seen sprinting out of the store, and he is soon followed by three accomplices, making their way back down Harriet Street. From the CCTV cameras, it appears the group then get into another vehicle that is parked at the junction. dailymail.co.uk
New Orleans, LA: Mandeville Police bust $6,500 check-counterfeiting ring
Mandeville Police working with the U.S. Secret Service have arrested 10 people for involvement in a counterfeit check cashing scheme. The scheme's alleged mastermind, Kevin Pierce has been booked on racketeering, money laundering, forgery, bank fraud, theft and attempted theft counts. Pierce is accused of producing counterfeit checks and then recruiting others to take the checks to a Mandeville convenience store, where they would cash the checks and split the proceeds with Pierce, according to Det. Sgt. Kevin Covert of the Mandeville Police Department. The thefts began in August and lasted through mid-October. The ring was able to steal about $6,500 by using the counterfeit checks. A total of 10 people are facing theft, attempted theft, bank fraud, forgery charges. theneworleansadvocate.com

San Antonio, TX: 20 to 25 suspects Pull Halloween Masked Flashmob thefts
San Antonio Police investigate the scene of a mass robbery on the Northwest Side Sunday, Nov. 1, 2015. About 30 people, some of them dressed in Halloween costumes, rushed into a gas station early Sunday morning on the Northwest Side and then fled with unknown amounts of merchandise. The group then drove to another area C-Store and repeated the attack. Police say one gun shot was fired during the incident. ksat.com
Simi Valley, CA: Thieves Steal More than $10K in iPads, iPhones From Apple Store; 2 stores hit the same day
Police were searching Wednesday for four men suspected of stealing more than $10,000 in merchandise from two Southern California Apple stores. The robbers walked into the Apple Store at 1555 Simi Town Center Way in Simi Valley just before 7 p.m. on Tuesday and grabbed several iPads and iPhones from the display counter and fled, according to the Simi Valley Police Department. Police said they believe the same four men also robbed an Apple Store in Valencia. It was unclear which Apple Store location was robbed first. Police did not confirm if any customers were in the store during the robbery but said some degree of physical force was used during the robbery. nbclosangeles.com

Brooklyn, NY: Couple Steals Cash, Cigars, Condoms in Bushwick Burglary Spree
A man and a woman are being sought in a bizarre burglary spree in which they allegedly cut locks to get into small Brooklyn businesses and steal thousands of dollars of merchandise as varied as cigars, condoms and eyeglasses, police say. Surveillance video captured the couple in one of the burglaries, which have taken place in Bushwick. The burglary spree began the night of Tuesday, Sept. 29, when the suspects cut the lock to the basement storage area of Maxout Discount Store and Grocery, damaged store equipment and fled with over $4,000 in cash, $70 worth of cigars, 15 boxes of condoms worth about $130 and 60 pairs of headphones worth about $600, police said. Less than a month later, on Oct. 21, the couple targeted the same store, this time cutting the locks to the front door and then getting away with over $10,000 in cash, police said. Last Thursday, Oct. 29, at about 4 a.m., the suspects cut the locks on the front door to Vista Vision Optical at 337 Knickerbocker Ave. and fled with $10,000 worth of eyeglass lenses and frames. nbcnewyork.com
Dubai: 4 sentenced to 1 year in Prison for the theft of 286 laptop computers, valued at over $124,000
Do you have an ORC case to share?
Share your ORC news and help the industry grow

Retail Crime News

Sponsored by Security Resources
Springfield, MO: Man killed in officer-involved shooting in the Walmart parking lot
A man was killed in an officer-involved shooting near the intersection of Kearney Street and Glenstone Avenue at 12:40am Wednesday morning. The primary focus of the investigation appears to be the parking lot of a motel across from the O'Reilly Auto Parts store. Police have also been seen canvassing the nearby parking lot of the Walmart. There are at least 20 evidence markers in the Walmart parking lot, many of them surrounding a small blue car. The markers appear to be designating where spent shotgun casings landed in the Walmart parking lot. news-leader.com
Marion, IA: Trial Begins for HyVee Murder Suspect
More than six months after a Marion woman was murdered in broad daylight, the trial against the man accused of taking her life has started. Attorneys delivered their opening statements on Tuesday in the case against Nicholas Luerkens, who's accused of stabbing Lynnsey Donald in the Marion HyVee parking in late April. A surveillance video shown to the jury displayed 10 minutes of the attack, showing Luerkens circling the parking lot, parking and then leaving again. Eric Breitbach was the Loss Prevention Coordinator from another HyVee who was called to the scene. He accessed video from the four cameras in the parking lot and compiled it for Marion police officers to review. cbs2iowa.com
Saginaw Twp, MI: Three charged in Theft of Assault Rifle Ammo from Wal-Mart
Two men and a woman are charged in connection with the theft of ammunition, commonly used for an assault rifle, from a Wal-Mart. Manndrell D. Fuller, Shauna S. Washington and Tyrus L. Williams face multiple felonies in connection with a Thursday, Oct. 29, incident. Saginaw County Assistant Prosecutor Mark Gaertner said Fuller and Williams are accused of stealing .762-caliber ammunition from the Wal-Mart in Saginaw Township. Loss prevention staff reported the theft and provided police with a description of the vehicle in which the thieves rode away, Gaertner said. A short time later, Saginaw police officers observed a vehicle matching the description in the area of a housing community on Saginaw's southeast side. Officers searched the car and observed the ammunition near Williams in the front passenger seat and a "modified AK-47 style rifle" in the back seat near Fuller. mlive.com

San Francisco, CA: San Francisco Public Defender's Office finding problems with Theft cases, 3 cases since July dropped
One Bay Area police department is being accused of not searching hard enough for evidence. You've heard of caught on tape, how about cleared by tape? In one example shown to ABC7 News, a man was thrown in jail for stealing a cellphone, but surveillance video shows he wasn't even there at the time. And we're learning he may not be the only one. Attorneys at the San Francisco Public Defender's Office says they are seeing a disturbing number of cases against innocent people who are eventually exonerated by video evidence. There have been at least three cases in San Francisco since July where suspects have been arrested and charged with felony crimes, only to have their charges dropped, or a jury acquits them, because they were not the ones who committed the crimes. The Public Defender's Office blames police for failing to investigate those crimes thoroughly. abc7news.com
Meat Theft On The Rise As Prices Go Up; The most shoplifted item on the market right now is fresh meat
Five finger discounts aren't just for unruly teenagers acting out. The most shoplifted item on the market right now is fresh meat, because the prices have been on the rise for the last few years, according to CBS New York. When you think of someone stealing meat you wouldn't think about the quality, but the most popular cuts of meat that are stolen are filet mignon and lamb chops. After meat, the most popular items stolen from stores are razors, baby formula, cosmetics and alcohol, according to Business Insurance. Stores have been upgrading their anti-theft defenses by hiding security tags under the price label and have even gone as far as installing security tags inside the pad under the meat that soaks up the juices. hngn.com
Rutland, VT: Man charged in $600 meat theft from Price Chopper

Minneapolis, MN: Blue Nile Restaurant accused of overcharging customers thousands of dollars
Customers of a Minneapolis restaurant say they have been overcharged thousands of dollars. Since October, Linus Nyambu and others say the Blue Nile Restaurant has taken small amounts of money out of their accounts at a time, which have added up to thousands in overdraws. "I went and checked my account. I found I'd been charged $3,000 in one, single day," Nyambu said. That was on Oct. 26. Days later, another withdrawal by Blue Nile, this time for $1,200. "If I ate all the things it says I'd be dead. And if I drank all this I'd be in treatment right now," he said. Bar manager Josiah Thompson says the charges are not intentional. Thompson agrees something does not add up. He believes the issue is with the credit card processor. cbslocal.com

Syracuse, NY: Two men rob Today's (Furniture) Rental store at gunpoint

Lebanon, KY: Town and Country Bank the victim of a Skimming device, several customers accounts compromised

Salinas, CA: 6th Conviction for Shoplifting, jury takes only 30 minutes, sentenced to nearly a year

San Jose, CA: Shoplifter tackled while trying to steal purses, threatened Macy's Loss Prevention Assoc. with metal display arm


Robberies and Burglaries
● Citgo - Atlanta, GA - Shooting/ clerk injured
● Clarks Music Center - Jacksonville, FL - Theft / Social media recovery
● El Cerrito pharmacy - El Cerrito, CA - Armed Robbery
● Family Dollar - Bethlehem Twp, PA - Armed Robbery
● Jazmin's Hair Salon - Hidalgo Co, TX - Burglary
● Johnny Quik - Fresno, CA - Armed Robbery
● Lemon Tree Grill -Chesterton, IN - Burglary
● Muscatatuck Outdoors - North Vernon, IN - Robbery/ Murder sentencing
● Mobile - Buena Park, CA - Armed Robbery
● Pahokee Food - Palm Beach Co, FL - Armed Robbery
● Rite Aid - Ceres, CA - Robbery
● Riverside Market - Salisbury, MD - Armed Robbery
● Sally Beauty - Salem, MA - Armed Robbery
● Shell - Dallas, TX - ATM Robbery
● Today's Rental - Syracuse, NY - Armed Robbery
● Valley of Jordan - Chicago, IL - Fight w/ Customer over pennies
● 7-Eleven - Allentown, PA - Armed Robbery
● 7-Eleven - Cleveland, OH - ATM Robbery


Featured Job Listings
Sponsored by NuTech National
Feature Your Job Here For 30 Days -
70% Aren't On the Boards
VP of Sales/Client Relations
More details coming soon
Confidential - Retained Search
Nationwide
Gus Downing
VP AP & Global Facilities
lululemon athletica
Vancouver, BC, Canada
lululemon athletica
AVP LP
Hy-Vee
West Des Moines, IA
Hy-Vee
Dir of Security
Signet Jewelers
Akron, OH
Signet Jewelers
Dir Global Security
VF Corporation
Greensboro, NC
VF Corporation
Dir LP
A'GACI
San Antonio, TX
A'GACI
Dir Safety & LP
Harbor Freight Tools
Calabasas, CA
Harbor Freight Tools
Director, LP
Save Mart Supermarkets
Modesto, CA
Save Mart Supermarkets
Dir AP
99 Cents Only Stores
Commerce, CA
99 Cents Only Stores
Dir LP
Pier 1 Imports
Fort Worth, TX
Pier 1 Imports
LP Dir
BevMo
Concord, CA
BevMo
Dir LP (Western Canada)
Walmart Canada
Calgary, CA
Walmart Canada
Director of LP
Pacific Sunwear
Anaheim, CA
Pacific Sunwear
Market AP Specialist
REI
Seattle, WA
REI
LP Officer
Bi-Mart Corp.
Yakima, WA
Bi-Mart Corp.
Zone Mgr, LP & Safety
Lumber Liquidators
Pomona, CA
Lumber Liquidators
Zone Mgr, LP & Safety
Lumber Liquidators
Sandston, VA
Lumber Liquidators

Daily Job Alerts


Appearing One Day Only
View our Internet Jobs Archives here
District LP Mgr - Central IL
Blain's Farm & Fleet
Janesville, WI
Blain's Farm & Fleet
District LP Mgr - Eastern
Blain's Farm & Fleet
Janesville, WI
Blain's Farm & Fleet
District LP Mgr - Northern
Blain's Farm & Fleet
Janesville, WI
Blain's Farm & Fleet
District LP Mgr - Quad Cities
Blain's Farm & Fleet
Janesville, WI
Blain's Farm & Fleet
LP Asst Mgr
Nebraska Furniture Mart
The Colony, TX
Nebraska Furniture Mart
Regional LP Mgr
Fossil
Los Angeles, CA
Fossil
Regional LP Mgr
Fossil
New York, NY
Fossil
LP Supervisor
Bloomingdale's
Livermore, CA
Bloomingdale's
LP Supervisor
Elder Beerman
Toledo, OH
Bon-Ton Stores Inc.
LP Manager
CVS Health
Lincoln, NE
CVS Health
Sr EHS Specialist
HD Supply
Atlanta, GA
HD Supply
Sr EHS Specialist
HD Supply
Waukegan, IL
HD Supply
Store AP Mgr
Home Depot
Dallas, TX
Home Depot
District Operations Mgr
JC Penney
San Francisco, CA
JC Penney
Dept Mgr LP & Safety
Lowe's
Knoxville, TN
Lowe's
Dept Mgr LP & Safety
Lowe's
Fairbanks, AK
Lowe's
AP Mgr in Training
Walmart
Dunkirk, MD
Wal-Mart
AP Mgr in Training
Walmart
Richland Center, WI
Wal-Mart
AP Mgr in Training
Walmart
Altavista, VA
Wal-Mart
AP Mgr in Training
Walmart
Virginia Beach, VA
Wal-Mart
AP Mgr in Training
Walmart
Grand Forks, ND
Wal-Mart
AP Mgr in Training
Walmart
Hueytown, AL
Wal-Mart
AP Mgr in Training
Walmart
Pompano Beach, FL
Wal-Mart
LP Manager Hrly
Sears
San Jose, CA
Sears Holdings Corp
Multi Unit LP Mgr
Kmart
Muscle Shoals, AL
Sears Holdings Corp
ETL Assets Protection
Target
Allentown, PA
Target
AP Team Leader
Target
Plattsburgh, NY
Target
AP Team Leader
Target
Casper, WY
Target
Area LP Mgr
AC Moore
Long Island, NY
LinkedIn
Global DTC LP Mgr
Nike
Beaverton, OR
Nike



Home of the Industry's Original
On the Move
Sponsored by Civil Demand Associates
| | |
| --- | --- |
| | Dan Geiger was promoted to Vice President - Store Operations for Target. |
| | Adam Gilvin was named Director of Loss Prevention for Lane Bryant. |
| | Erik Robles, LPC was named Market Asset Protection Manager for Stage Stores. |
| | George Schweitzer, CFI was named Zone Asset Protection Leader for Big Lots Stores. |
Post Your New Job or Promotion!
See all the Industry Movement


Your Career
Sponsor this section of the Daily
The A to Z of True Success
Everything you need to know about achieving success and reaching for the stars can be summed up in these 26 short quotes from letter A to letter Z. Follow these foundational traits to become successful. A is for Ambition

Avoid These 8 Excuses - They're Success Repellent If you really want to go for the gold, you need to want it bad. You need to want it so bad you're willing to do whatever it takes and outwork everyone else. Avoid making these 8 excuses that will only push you back. Don't know how

4 Daily Habits that Lead to Success
While we don't have control of the economy or weather, we do have control over our daily habits that define who we are and what we stand for. Here are some habits you want to implement into your routine to reach success. It's ok to be alone

The Invisible Skills that are Crucial to Success When asked what we're good at, or what our skills are, we often overlook some of the small things we do, such as showing up to work on time, or having a positive attitude every day. Here are some invisible skills that are great to have and help impact your career. Express gratefulness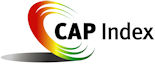 Tip of the Day
Sponsored by Vector Security
While progress is a slow process comprised of small intentional steps, it requires a deep focus and an unwavering commitment toward always accomplishing the basics and integrating the change or evolution methodically. While your eyes remain locked on your end result, one must always look inward and be able to see or realize the miss-steps or the mistakes along the way, or else you'll never reach the goal. Without the ability or willingness to admit self-failure, progress will always be elusive. For it is through failure that we learn how to win, and both play their equal parts in progress.

Just a Thought,
Gus





Upcoming Events
---

Recruiting?
Get your job e-mailed to everyone... everyday
Post on our Featured Jobs Board!
Reach your target audience in 2015 every day!
Request our 2015 Media Kit
update account / change e-mail
unsubscribe FEEDBACK
www.downing-downing.com

Advertise With The D&D Daily




36615 Vine Street, Suite 103
Willoughby, OH 44094
440.942.0671
copyright 2009-2019
all rights reserved globally