The D&D Daily Mobile Edition
November 5,

2014



The LP Industry's #1 News Source - Informing, Educating and Instilling a sense of community


News Brief
Sponsored by WG Security Products, Inc.
California Retail Offenders Receive a
Get Out Of Jail Free Card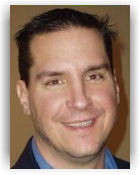 By: Joe LaRocca
VP & Senior Advisor, LP
RetaiLPartners
Last night, California voters approved Proposition 47 (the Criminal Sentences, Misdemeanor Penalties, Initiative Statute), a ballot initiative that will reduce penalties for low-level drug and property crime offenders. The bill allegedly saves hundreds of millions of dollars in prison costs and provides money to schools.

As you know from my previous articles, experts believe the proposal essentially decriminalizes conduct that causes great economic costs to retailers and the community. Crimes such as shoplifting, forgery, fraud, petty theft, and possession of small amounts of drugs including cocaine and heroin are among the offenses that will be treated as misdemeanors rather than felonies.

Under one part of the new law, Penal Code 459.5, the new misdemeanor crime of "Shoplifting" is entering a commercial establishment, during business hours, with the intent to steal, where value does not exceed $950. "Shoplifting" as defined may not be charged as theft or burglary.

Don't you feel good about the fact that your increased merchandise losses can provide the gift of a "Get Out Of Jail Free" card? Perhaps you might want to take a look at your shrink reserve allocations for California stores next year.

Major law enforcement groups such as the California Police Chiefs Association, California District Attorneys Association and the Los Angeles Police Protective League, all opposed this legislation. They are well aware of the potential impact, especially when we are just adjusting to the release of over 10,000 inmates in the last 18 months under the A.B. 109 Prison Realignment protocols. According to independents analysis, the vast majority of those ten thousand felons have violent criminal histories.

Fortunately, there are a number of successful public-private sector partnership programs in California to understand and address the potential increase in crime activity. Let's be careful out there.
More Details for Retailers on Proposition 47

California passes Proposition 47 - reducing penalties & 10,000 inmates eligible for re-sentencing With a passage rate of 58 percent, the initiative may serve as a model for other states. The state already decriminalized marijuana possession several years ago, and has seen arrests go down without significant adverse consequences. The initiative changes a number of offenses from felonies to misdemeanors, meaning the sentence for conviction is much lower, and that the impact on an individual's criminal record won't be as significant. Many job and voting restrictions, for example, only apply to felonies. Offenses that will be affected by the measure include drug possession offenses, as well as shoplifting, credit card fraud, and forgery. Editor's Note: Time to refresh your knowledge on this bill and its impact on your stores. thinkprogress.org

Read Proposition 47 Here, straight from the Legislative Analyst's Office Proposition 47 reduces certain nonserious and nonviolent property and drug offenses from wobblers or felonies to misdemeanors. The measure limits these reduced penalties to offenders who have not committed certain severe crimes listed in the measure-including murder and certain sex and gun crimes. Specifically, the measure reduces the penalties for the following crime, as well as additional crimes:

Grand Theft - Under current law, theft of property worth $950 or less is often charged as petty theft, which is a misdemeanor or an infraction. However, such crimes can sometimes be charged as grand theft, which is generally a wobbler. For example, a wobbler charge can occur if the crime involves the theft of certain property (such as cars) or if the offender has previously committed certain theft-related crimes. This measure would limit when theft of property of $950 or less can be charged as grand theft. Specifically, such crimes would no longer be charged as grand theft solely because of the type of property involved or because the defendant had previously committed certain theft-related crimes.

Shoplifting - Under current law, shoplifting property worth $950 or less (a type of petty theft) is often a misdemeanor. However, such crimes can also be charged as burglary, which is a wobbler. Under this measure, shoplifting property worth $950 or less would always be a misdemeanor and could not be charged as burglary.

Receiving Stolen Property - Under current law, individuals found with stolen property may be charged with receiving stolen property, which is a wobbler crime. Under this measure, receiving stolen property worth $950 or less would always be a misdemeanor.

Check Forgery - Under current law, it is a wobbler crime to forge a check of any amount. Under this measure, forging a check worth $950 or less would always be a misdemeanor, except that it would remain a wobbler crime if the offender commits identity theft in connection with forging a check.

As the above crimes are nonserious and nonviolent, most offenders are currently being handled at the county level. Under this measure, that would continue to be the case. However, the length of sentences-jail time and/or community supervision-would be less. A relatively small portion-about one-tenth-of offenders of the above crimes are currently sent to state prison (generally, because they had a prior serious or violent conviction). Under this measure, none of these offenders would be sent to state prison. Instead, they would serve lesser sentences at the county level. lao.ca.gov

Sentencing initiative Proposition 47 approved by California voters Proposition 47, which requires misdemeanor sentences for certain theft and drug-possession crimes, was approved by voters Tuesday. The measure was leading, 57.5 percent-42.5 percent with vote-by-mail ballots and 14.4 percent of the state's precincts partially or fully counted, according to figures released by the Secretary of State's Office. Supporters said the initiative would stop wasting prison space on low- level violent crimes, focus law enforcement resources on violent and serious crimes, help those with felony convictions for low-level nonviolent crimes by reducing barriers to employment, housing and access to assistance programs and professional trades. Opponents, led by the California Police Chiefs Association, called Proposition 47 "a dangerous and radical package of ill-conceived policies wrapped in a poorly drafted initiative which will endanger Californians," make 10,000 felons eligible for early release, eliminate automatic felony prosecution for stealing a gun and undermine laws against sex crimes by reducing the penalty for possession of drugs used to facilitate date rape to a misdemeanor. A shortcoming of Proposition 47 is that "these offenses can be repeated over and over again virtually every day and still be charged with a single misdemeanor offense with no aggregate," said Jennifer Jacobs of Californians Against Proposition 47. mynewsla.com

NRF Big Show - Big Change - Show Floor Open on Sunday - 1st Time Ever Scheduled for January 11-13, 2015 at the Jacob K. Javits Convention Center in New York, the event is expected to draw roughly 25,000 attendees and several thousand exhibitors. In a move to enhance the experience for all attendees and provide greater value for exhibitors, NRF has extended the hours the show floor is open to Sunday. In year's past, the show floor was open only on Monday and Tuesday with Sunday focused primarily on seminars and educational opportunities. "One of the biggest changes this year is the expansion of the show," said Susan Newman, NRF's SVP of conferences. "It is a move we had contemplated for many years because of the amount of content that is provided. Attendees and exhibitors consistently told us they didn't have enough time." The change dramatically increases opportunities for retailers and other attendees to engage with exhibitors and expands educational opportunities to exhibit hall itself. retailingtoday.com

Russian Hacking Ring Leader of the 'Most Prolific' Ring to Hit Corporate America - May Be in U.S. Hands Soon A Russian charged with leading the most prolific hacking ring to hit corporate America moved a step closer to a U.S. courtroom instead of the Dutch jail where he's been held since his arrest two years ago. Vladimir Drinkman, 34, was indicted in July 2013 on charges of hacking 17 retailers, financial institutions and payment processors, including Nasdaq OMX Group Inc., 7-Eleven Inc., Carrefour SA and J.C. Penney Co. to steal more than 160 million credit- and debit-card numbers. The U.S. wants him in federal court in New Jersey. Russia wants to put him on trial there for cybercrime fraud. Both nations seek to extradite him. The U.S. appeared to win today, when Dutch Justice Minister Ivo Opstelten approved Drinkman's extradition to the U.S. because it asked 14 months earlier than Russia. bloomberg.com

IDC Retail Insights: Top 10 retail predictions for 2015 6. As cyber attacks increase, 50% of the top 250 retailers will have reduced exposure and loss by more than 50% by the end of 2016 with intelligent sense and respond security strategies. chainstoreage.com

The reluctance of some merchants to embrace Apple Pay all comes down to one thing: fees And consumers are likely to remain caught in the midst of this tug-of-war between credit-card networks and merchants for some time. Businesses pay interchange fees to credit-card companies whenever consumers use their plastic to pay for a purchase. The charges range from 1% to 3% of purchase amounts. The merchants' CurrentC system, which suffered a data breach last month, is designed to avoid interchange fees by taking credit-card companies out of the equation. It allows users to pay with personal checking accounts, gift cards, and some retailer-backed credit and debit cards. "What merchants want is to lower their costs. If you are Wal-Mart, cutting costs by even 1% has a tremendous impact on your bottom line." wsj.com

Wal-Mart - mum so far on Black Friday hours

Walmart opens 5,000th U.S. store in Greenbrier

Walgreens October Sales Increased 6.9% with total front-end up 2.7% & pharmacy up 7.5%

Quarterly Same Store Sales Results
Canada's Indigo Books & Music Q2 superstores up 9.6% - small format up 2.4% with total revenue up 5.4%
Papa John's Q3 North America up 7.4% & 5.5% for international with sales up 10.2%
Jamba, Inc. Q3 company-owned stores up 3.7% with total revenue down 5.5%
New York & Company Q3 down 3.4% with net sales down 3.4%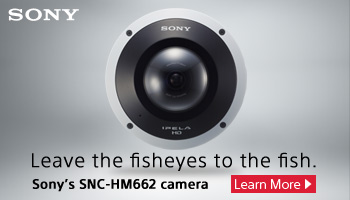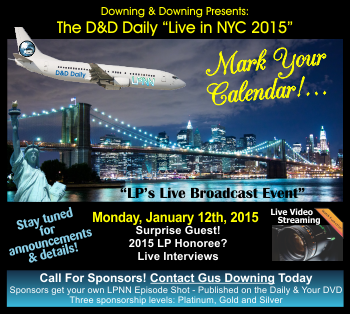 All the news - One place - One Source - One Time
The D&D Daily respects your time
& doesn't filter retail's reality
Report Your News!
(content subject to approval)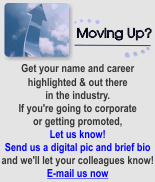 Loss Prevention News Network

Jim Connolly
, SVP Asset Protection for Burlington Coat Factory, talks about the keys to establishing a successful LP program – and how you take that program "to the next level" once it has matured. In 2010, Jim successfully engineered the biggest re-organization of Burlington's LP program in the history of the company. Here, he offers tips on how to retain, challenge and develop team members, while keeping it fresh and exciting for the executives. Watch the interview here.

Filmed at the D&D Daily's 2014 "Live in NYC" Broadcast Event.




Joan Manson

Sponsored By:


Bass Security





Sponsored By:



Keith White & Michael Nelson

Sponsored By:


Dan Faketty and Professor Bob Hanson

Sponsored By:


The NRF's LP Legislative Committee, a National Update





Jeff Fulmer & Jon Gold


Sponsored By:


Preparing - Training - Responding to the Active Shooter





Rich Mellor


Sponsored By:

Cyber Security's Increasing Impact on Retail & the Role of Loss Prevention

Tom Litchford
Sponsored By:

Stan Welch, VP of LP, JCPenney



Sponsored By:



In case you missed it ...
Click here to view all the episodes from
"Live in Ft. Lauderdale at the NRF LP Show."

Solution Providers, have a video or commercial you want to publish? Contact us.



e-commerce

Sponsored by The Zellman Group
ONPEX and Kount enter strategic alliance
ONPEX, an online payment exchange provider, has entered a partnership with online fraud prevention provider Kount. The agreement will integrate Kount's fraud prevention solution 'Kount Central' with ONPEX's cloud based payment platform, making the fraud platform available to all ONPEX users. ONPEX is a global, white-label cloud payment solution combining card processing and alternative payment methods on one unified, omni-channel platform. ONPEX solutions accelerate international expansion and the development of ISOs, PSPs, banks and developers. Kount is an all-in-one SaaS platform which enhances fraud detection and enables online businesses accept more orders. Kount's proprietary technology has reviewed hundreds of millions of transactions and provides protection for global brands. Merchants using Kount can accept more orders from more people in more places.
thepaypers.com
According to RSA's Anti-Fraud Command Center = One out of four fraud transactions originated in the mobile channel
Showing a significant increase in mobile fraud. Of all of the online activities measured in the Ponemon survey, making mobile payments ranked highest on the list in terms of expectations of security by consumers. When questioned about preferred authentication methods, a majority of respondents cited software tokens and/or biometrics (voice and fingerprint verification) as the ideal ways to manage identities.
chainstoreage.com
Credit-Card Firms Ride Wave of Electronic Payments
Consumers are spending more and using cash less, a combination that is driving profits higher at MasterCard Inc. and Visa Inc., the largest credit-card payment networks in the world. MasterCard reported third-quarter earnings on Thursday that eclipsed analysts' estimates, sending its stock soaring the most since August 2011. Visa's results for the quarter, released Wednesday after the close of trading, were also better than expected. Visa and MasterCard are benefiting from a migration from cash and checks even as consumer-spending growth remains sluggish in parts of the world.
wsj.com
Cybercriminals create platform for credit card details theft
Cybercriminals have developed a tool for stolen credit card details before payment processors detect the fraud. A web-based application called the Voxis Platform is being advertised on underground forums as a tool for cashing out money from stolen credit cards by automating fraudulent purchases. Cybercriminals can steal merchant accounts or open rogue ones by setting up dummy ecommerce websites and using fake identity documents or money mules. Their main problem, however, is racking up a large number of fraudulent charges before they're detected and their merchant accounts get closed, the IntelCrawler researchers said.
thepaypers.com
Major banks ready their own mobile payment apps
December is Identity Theft Prevention and Awareness Month
SelfPay mobile shopper app integrates Apple Pay
2014 Holiday Hirings Shift to Permanent, Omnichannel Positions
"Fraud is not a person - it is a dynamic grouping of statistics that deviate from the norm."
Stuart B. Levine, CFI, CFCI
CEO, The Zellman Group & Zellman Fraudnet


ORC News
Sponsored by Security Resources
Crime Ring Member Accused of ID Theft, Behind Bars in San Diego; 40,000 victims A third suspected member of a Baja California-based crime ring that stole the personal information of about 40,000 people and used it to siphon funds from the victims' brokerage or bank accounts was behind bars in San Diego Tuesday following his capture south of the border. Acting on tips from the public, Mexican police arrested John Gordon Baden, 38, in Tijuana on Saturday, according to the FBI. He was turned over to U.S. authorities late Monday afternoon to face charges of conspiracy, wire fraud and computer hacking. Baden, along with co-defendants Jason Ray Bailey and Victor Alejandro Fernandez, allegedly filched loan applicants' names, dates of birth, Social Security numbers, addresses, asset listings, tax information and driver's license numbers by exploiting "vulnerabilities" in the servers of a U.S. mortgage company, according to the FBI. A federal indictment alleges that the suspects victimized people across the United States between July 2011 and August 2013, stealing millions of dollars from them. timesofsandiego.com

Bulgaria National Security arrests Nigerian cyber fraudster Bulgarian State Agency for National Security (SANS) has revealed a "large-scale cybercrime" and arrested a Nigerian national who had stolen money from bank accounts, the agency said Wednesday. SANS revealed that by using specialized electronic communications technology, the Nigerian has been remotely intercepting the Internet traffic of various users and illegally accessed mailboxes and e-banking, the statement said. He used the illegally acquired data to perform transactions to bank accounts of companies and third parties controlled by him, SANS said. During the investigation, the security officers have confiscated a lot of data disks, laptops, mobile phones and Wi-Fi antennas, the statement added. Since April this year, Bulgarian security services have arrested a 25-member Bulgarian credit card fraud gang operating abroad, as well busted three workshops for skimming equipment in the city of Varna, and seized four full sets of skimming equipment at Danube Bridge checkpoint near the northwestern town of Vidin. shanghaidaily.com

5 arrested in Rancho Cucamonga, CA theft of 1,115 tires Deputies on Oct. 29 arrested three more suspects in the theft of 1,115 tires worth $222,000 from a Rancho Cucamonga business earlier this year. They also confiscated various assault weapons, handguns and thousands of rounds of ammunition after serving a search warrant at an Azusa residence, according to Teresa McMahon, a public information officer for the San Bernardino County Sheriff's Department. She didn't know how many weapons were found at the home or the address. Deputies initially arrested two people and found most of the stolen tires in March. sgvtribune.com
Do you have an ORC case to share?
Share your ORC news and help the industry grow


Retail Crime News

Sponsored by NuTech National
French Police search 28 Equivalenza perfumery stores countrywide four counterfeit fragrances France's National Gendarmerie was deployed Tuesday to search 28 Equivalenza perfumery stores and corners countrywide after the Fédération des Entreprises de la Beauté, or FEBEA, association alleged that the chain sells counterfeit fragrances. FEBEA said it had been alerted of the new retailer and its practices during the first half of this year and immediately lodged a legal complaint. In separate fragrance-related news, two trucks containing thousands of bottles of scent were reportedly stolen during the night hours between Monday and Tuesday in the industrial zone near Roissy-Charles de Gaulle airport outside of Paris. wwd.com

Former warehouse worker at Dallas charity arrested in theft of 160,000 diapers worth $34,000 from warehouse The theft happened Oct. 8 or 9. Surveillance video caught a man in red shorts making off with a load of diapers at the charity's warehouse in North Dallas. Roderick Phillips, 39, was arrested Oct. 22 on a charges of theft and evading arrest. Since the theft, the charity has gotten plenty of help to recover from the loss of $34,000 in diapers. dallasnews.com

Elko, NV. retailers getting hit with stolen credit card phone scam Unknown callers are calling local businesses that have credit card machines. The callers say they are having difficulty with a machine or that one of the business' machines is not functioning properly. They ask for a test and provide numbers to run a test transaction. Usually, this is followed up with a second test request, in which numbers are to a real card that is stolen or a gift card. The fraudulent transaction is completed under the test guise, and the business then loses the money. elkodaily.com

Tulsa Police search for serial robbery suspect; threatened shoppers in a Dollar General store Police are looking for a man they said was part of a dangerous group of serial robbers this summer. Three of the four are now in jail, but Jarelle Wesson is still on Tulsa streets. Detectives said new information in the case has come out and for that reason prosecutors filed charges against Wesson Tuesday. The thieves stuck guns in clerks' faces and frightened Dollar General store shoppers, including small children. Police said they arrested Kiantre Belcher and Gregory Carter in August and October. They also arrested Armad Gix, who was a lookout for the group. Police can prove Wesson played a role in at least five of the take-over style robberies. fox23.com

Truck Cargo Theft Activity Increasing in Pacific Northwest Washington State saw a record-breaking number of cargo thefts in the third quarter of the year along with a new tactics on the part of thieves, according to new report from the logistics security services provider FreightWatch International. There were a total of six incidents in the last 12 months, with four of these happening July through September. In addition, half of the thefts in Washington State during the quarter were multiple trailer thefts -- one taking three trailers, and one getting away with four. This made the full truckload theft total nine in the quarter, 29% higher than the total number from 2010 through the second quarter of this year. truckinginfo.com

Rare insanity defense in Wawa and Pet Supplies Plus robbery trial in Allentown, PA Lehigh County jury deciding an Allentown robbery trial this week will ponder one of the rarest questions ever asked in an American courtroom: Is the defendant not guilty by reason of insanity? Erick Contreras, 42, claims that he was in the throes of mental illness in 2013 when he allegedly robbed two Union Boulevard businesses. His attorney, Mark Merdinger, told jurors Tuesday that he will put an expert on the stand who will say that Contreras was suffering from "dissociative disorder," a condition that prevented him from knowing that he was committing crimes at the businesses. "He was not aware of what he was doing," Merdinger said. "He was not even consciously aware that he was in [the businesses]." Police say Contreras threatened a clerk Aug. 15, 2013, at the Wawa by saying he had a gun, making off with about $500. On Aug. 17, 2013, he then allegedly robbed the Pet Supplies Plus store, again saying he had a gun and netting an undisclosed amount of cash. Contreras was caught a few minutes later, after being chased by a store employee and a police officer who was patrolling the area. Stephen Van Natten, Lehigh County's chief of prosecution, showed jurors security video that he said showed Contreras walking around the store before the robbery, then approaching the clerk with a rag covering the lower half of his face. mcall.com

Walgreens Pharmacy Manager arrested on drug theft charges in Oviedo, FL A Walgreens pharmacy manager was arrested after investigators said he stole painkillers. A loss prevention officer at the Oviedo store on Lockwood Boulevard said Daniel Heinis went on a three-month theft spree of prescription medication. Heinis was booked in the Seminole County Jail on Monday on four drug and theft charges. According to police reports, Heinis was caught on surveillance video at the store when he wasn't on duty and should not have been in the pharmacy. Detectives said Heinis admitted to stealing prescription painkillers, including Tramadol, Carisoprodol and hydrocodone. wftv.com
Taco Bell employee in Belton, MO admits to skimming credit cards A Kansas man has pleaded guilty to stealing credit card information while he worked at a Taco Bell in Belton, Missouri. U.S. Attorney Barry Grissom said in a news release that 32-year-old Yao Vignon Kpade, of Overland Park, Kansas, pleaded guilty Monday to electronic device fraud. He admitted that he used a device called a credit card skimmer to obtain information from customers' credit cards. He encoded the stolen information onto bank cards in his name and used the cards for personal purchases. Kpade agreed to pay a total of $2,465 in restitution to two banks and to forfeit seized property including computers, electronic tablets and cell phones. kmbc.com

Three arrested for Burglary at Aeropostale in Odessa, TX A woman and two men are facing felony charges of engaging in organized criminal activity, a third degree felony, and burglary of a building, a state jail felony, after reportedly breaking into an Aeropostale store, Tuesday morning. Cpl. Steve LeSueur, of the Odessa Police Department, said that officers were called to a burglary in progress at the store at about 1:50 a.m. Tuesday morning. When officers arrived at the store they reported seeing forced entry into the building as well as several missing clothing items, LeSueur said. Officers then noticed a 2014 Ford Focus in the area of the building and LeSueur said a traffic stop occurred because the driver did not have his headlights on. LeSueur said that officers who stopped the vehicle noticed several clothing items in the backseat with security tags on them and three people, identified as Leonard Martinez, 28, James Scott, 33, and Roxie Rivera, 26, all of Lubbock, were detained for further investigation. oaoa.com
$10K worth of cell phones, GPS units stolen from RadioShack store near Kutztown, PA The hunt is on for the thief or thieves who, state police said, made off with thousands of dollars worth of merchandise from a RadioShack store near Kutztown. The burglary happened shortly after midnight on Nov. 2 at the store at 15260 Kutztown Rd. in Maxatawny Township. The thief or thieves forced their way inside through a rear door and took approximately $10,000 worth of cell phones and GPS units, police said. wfmz.com

Kroger Robbery Suspect on the run in Findlay, OH Police in Findlay are searching for a man they say robbed a Kroger store early Wednesday morning before making a getaway. The robbery occurred around 3:15 a.m. at the Kroger store on Tiffin Avenue in Findlay. According to police, a male suspect entered the store and physically forced a cashier at the front of the store to open a register and give him money from inside. The suspect then fled the store with an undisclosed amount of cash. No injuries were reported in the incident. nbc24.com

Deputies make arrests in Internal theft at Dillard's in Dothan, AL Houston County Sheriff's investigators arrested two women on felony charges alleging they stole from their former employer, the Dillard's department store. Sheriff's Capt. Antonio Gonzalez said sheriff's investigators arrested Brittany Nashay Walker, 22 and Yazmine Champarne Rogers, 20, and charged them with felony second-degree theft of property. Gonzalez said investigators charged Rogers with stealing $511.21 from the Dillard's department store between Oct. 28 and Nov. 2. He also said investigators charged Walker with stealing $921 from the store during the same time period. dothaneagle.com

Teen lights stuffed animals on fire at Glendora, CA Wal-Mart A teenage boy was arrested inside a Glendora Wal-Mart early Wednesday after police said he started lighting stuffed animals on fire. Glendora police said that just after midnight, the 13-year-old walked into a store aisle with Christmas decorations and an arrangement of stuffed animals, grabbed a lighter and ignited the display. By the time firefighters arrived, a store customer had already knocked out the flames with an extinguisher. latimes.com

Female Distraction Team sought in Rockledge, FL jewelry theft Police are asking for help finding two women they say stole $900 worth of jewelry. Police say one woman distracted a clerk in Rockledge, while the other stole the goods. Police believe the pair could be from the Palm Beach County area and may have robbed other jewelry stores. clickorlando.com
Bride-to-be 'flees shop in underwear after stealing dress' There's nothing quite like a mass burglary of a wedding shop by a potential bride and her wedding party to signify the beginning of a great marriage. A woman is said to have fled a store in just her underwear after her future bridesmaids had already grabbed a handful of dresses and ran to a waiting BMW. The shop's owner Danijela Jelencic said: 'While the bride was trying on a third dress the other girls ran off with one she had tried on earlier as well as some for themselves.' 'The bride then ran out after them in just her underwear.' A police spokesman added: 'We shall be keeping an eye on all future weddings to see where the dresses turn up.' metro.co.uk

Kay Jewelers in The Mall at Wellington Green, Wellington, Florida the victim of a Distraction Theft Merchandise stolen: 3/4-carat princess-cut solitaire in 10-karat white gold, valued at $1,999. Two Female Customers approached a Team Member and requested to see solitaires. One Customer claimed that she could not see well and asked that the entire display pad of solitaires be removed from the showcase. On one of the occasions when the Team Member removed the entire display pad of solitaires, the Customer's companion was able to remove a solitaire and conceal it.
Savannah customs agents seize $1.8 million in counterfeit merchandise - 198 counterfeit Hermès Birkin handbags

Salvatore Ferragamo smash & grab Tuesday morning at 4:30 a.m. at Chicago Premium Outlets Mall - hit for $40,000

Kay Jewelers in the Sunrise Mall, Massapequa, NY the victim of a Distraction Theft; Two male suspects were able to distract a sales associate and get away with a 1 CT diamond ring valued at $9,499


Robberies and Burglaries
● CVS - Center Point, AL - Armed Robbery
● Dollar General - Austell, GA - Armed Robbery - clerk grazed by bullet
● Dollar General - New Orleans, LA - Armed Robbery
● Dollar General - Hazelwood, MO - Armed Robbery
● Dollar General - Las Cruces, NM - Armed Robbery
● Dollar General - Cedar Falls, IA - Armed Robbery
● Empson Drugs - Ashland, TN - Armed Robbery
● Family Dollar - Manitowoc, WI - Armed Robbery - suspect arrested
● Family Dollar - Detroit, MI - Armed Robbery
● Sunoco - Wethersfield, CT - Armed Robbery
● T-Mobile - S. Huntington, NY - Armed Robbery
● T-Mobile - Huntington Station, NY - Armed Robbery
● Walgreens - San Mateo, CA - Armed Robbery
● 7-Eleven - Toledo, OH - Shooting

Vendor Spotlight


Detex introduces a maximum security, multi-point lock so big and strong that it stands up to assault by the bad guys and reduces employee and customer theft.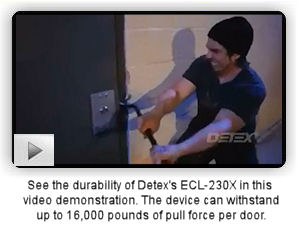 The ECL-230X-TDB is a heavy-duty, easy to install three-bolt multipoint lock whose construction takes panic hardware to a whole new level of toughness and eases your back-door security worries. It is designed with a larger deadbolt that goes deeper into the frame than other locks in the category. Connecting rods are solid steel, rather than the less reliable hollow rod/cable construction. Life safety and code compliant, the new Detex ECL-230X-TDB serves as both panic hardware and a maximum-strength locking device.

The ECL-230X-TDB includes a photo-luminescent sign available in more than 10 color/language combinations, 100 decibel alarm and 3 locking points per door.
● Top Deadbolt - approximately 1" wide by ½" thick deadbolt, the top bolt provides additional stability to the top corner of the door.
● Side Deadbolt - 2 ¼" tall by ½" thick deadbolt with a 1" throw allows for ¾" penetration into strike (Detex recommends Flush installation for maximum security). With 1.6875 square inches of bolt engagement, the side deadbolt provides superior defense against pulling and prying on the side of the door.
● Bottom bolt - 5/8" HEX bolt with ¾" throw, engages the floor with 5/8" penetration provides better attack resistance and superior defense against the "peeling up" of the bottom of the door.
Together, the 3 bolts withstand 16,000 lbs. of pull force.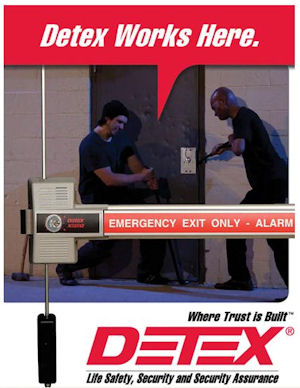 Add suffix DX3 (ECL-230X-TDB-DX3) for 6 locking points for even stronger security. Single- and double-bolt and weatherized models are also available. Optional accessories include hinge side locking bolts and inside pull handle.

Combining the ECL-230X-TDB with Detex's DX Bolts provides an additional line of defense against break-ins via additional locking points. Even if the exterior door hinges are compromised the DX bolts keep the door locked and secure. These passive deadbolts are easy to install and offer another layer of attack resistance.

Other 230X models include ECL-230X (Dead Bolt Only), ECL-230X-W (Weatherized Dead Bolt), ECL-230X-TB (Top and Bottom Bolt), ECL-230X-W-TB (Weatherized Top and Bottom Bolt), ECL-230X-TD (Top and Dead Bolt), ECL-230X-W-TD (Weatherized Top and Dead Bolt), and ECL-230X-W-TDB (Weatherized Top Bolt, Dead Bolt and Bottom Bolt).

Almost all hardware and accessories can be customized with different finishes, colors, sizes, and more. Ask us how this new generation of life safety and security hardware can make a powerful difference at your back door.

Visit Detex's website at www.detex.com or call us at (800) 729-3839.

Featured Job Listings
Sponsored by Cam Connections
Feature Your Job Here For 30 Days -
70% Aren't On the Boards
Sr. Director, Field LP
Ross Stores
Dublin, CA
Ross Stores
Director of LP
Restoration Hardware
Corte Madera
Restoration Hardware
National Account Executive
Checkview
Northeast Region
Checkview
National Account Executive
Checkview
United States
Checkview
Director, Pharmacy LP
Rite Aid
Camp Hill, PA
Rite Aid
Corporate Investigator
Confidential
San Francisco Bay, CA
Confidential
National Account Manager
Vector Security, Inc
TBD
Vector Security, Inc
AP Agent
Ralph Lauren
Sunrise, FL
Ralph Lauren
LP Agent
JONS Markets
Los Angeles, CA
JONS Markets
LP Investigator
Lamps Plus
Chatsworth, CA
Lamps Plus
National Account Mgr
Confidential
Northeast
Downing & Downing

Limited Time Only - Post Your Multi-Unit LP jobs for FREE - Learn More Here

Daily Job Alerts


Sponsored by Cam Connections
Appearing One Day Only
View our Internet Jobs Archives here
LP Manager
Boston Store
Madison, WI
The Bon Ton Stores
AP Team Leader
Target
San Bruno, CA
Target
ETL Assets Protection
Target
Salem, NH
Target
AP Manager in Training
Walmart
Boone, IA
Wal-Mart
AP Manager in Training
Walmart
Tumwater, WA
Wal-Mart
AP Manager in Training
Walmart
East Dundee, IL
Wal-Mart
AP Manager in Training
Walmart
Anniston, AL
Wal-Mart
AP Manager in Training
Walmart
San Antonio, TX
Wal-Mart
AP Manager in Training
Walmart
Santa Fe, NM
Wal-Mart
AP Manager in Training
Walmart
Arlington, TX
Wal-Mart
LP Manager Hrly
Kmart
El Paso, TX
Sears Holdings Corp
Multi Unit LP Manager
Sears
Puyallup, WA
Sears Holdings Corp
LP Manager Hrly
Sears
Chico, CA
Sears Holdings Corp
LP Manager Hrly
Kmart
Olean, NY
Sears Holdings Corp
LP Manager
Sears
Dedham, MA
Sears Holdings Corp
LP Manager
Kmart
San Juan, PR
Sears Holdings Corp
LP Manager
Lowe's Canada
Edmonton, AB, Canada
Workopolis
District AP Manager
Stage Stores
Syracuse, NY
Stage Stores
AP Manager
Lord and Taylor
Danbury, CT
Lord and Taylor
AP Manager
Lord and Taylor
Yonkers, NY
Lord and Taylor


Home of the Industry's Original
On the Move

Steven Panarelli was promoted to Senior Asset Protection Investigator for Abercrombie & Fitch.
Jason Zlotoff was promoted to Senior Asset Protection Investigator for Abercrombie & Fitch.
Post Your New Job or Promotion!
See all the Industry Movement


Your Career
Sponsor this section of the Daily
How to Fail Your Way to the Top
As companies grow, they become more averse to risk and failure, but how else are you going to innovate and stay ahead of the competition unless you take risks and learn from failures? Build a culture that says it's ok to fail, as long as the failures teach you something. Blaze your own trail

The 7 Foundations of Building Trust at Work
You see your colleagues, coworkers, supervisors and leaders five or more days out of the week so it's very important that your relationships are built on trust. Developing trust takes time, is difficult but very worth it. Here are seven essentials for leaders prove they're trustworthy. Tell the truth

8 Common Habits that Destroy Your Success Sometimes our behavioral habits can be our own worst enemy. We do things without even realizing it that could be hindering our chances for success. Here are some examples of the worst habits, and tips on how to keep them from getting in the way of your success. Don't just be busy

The Three Keys to Continuing Your Success When people reach a level of success, sometimes they can become complacent in where they are, but the key is to always keep pushing yourself to be even better and better. Here are three tips to keep being successful even after you've already reached it. Work smart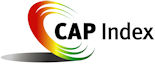 Tip of the Day
Sponsored by Vector Security
A lot of articles talk about "How to impress your boss" and give you tips on how to accomplish this. But at the end of the day, it's all about supporting them, helping them reach their objectives, and not trying to merely impress them. Impressing a person is great, but usually short lived. Supporting and helping them reach their goals requires a long-term effort that, at times can truly test your resolve and stamina.

The thought has always been that if your boss gets promoted, then you might as well -- as long as you are the one helping them get ahead.

Just a Thought,
Gus Downing






Upcoming Events

---
Recruiting?
Get your job e-mailed to everyone... everyday
Post on our Featured Jobs Board!
Reach your target audience in 2014 every day!
Request our 2014 Media Kit
update account / change e-mail
unsubscribe FEEDBACK
www.downing-downing.com

Advertise With The D&D Daily




36615 Vine Street, Suite 103
Willoughby, OH 44094
440.942.0671
copyright 2009-2019
all rights reserved globally