The D&D Daily Mobile Edition
November 5,

2015



The LP Industry's #1 News Source - Informing, Educating and Instilling a sense of community



Moving Up
Sponsored by Stanley Security
See all "Moving Ups" Here
Brian Schmitt was named Senior Asset Protection Manager for Cabela's. Brian was previously the Regional Loss Prevention Manager for Rent-A-Center before taking this new role. He has also held other loss prevention management positions for such retailers as Lowe's and Six Flags. Congratulations Brian!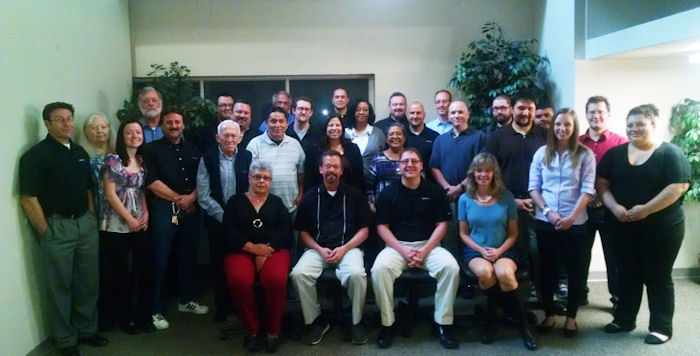 Personnel (back row, left to right): AJ Sexton, Scott Serani, Kevin Nuss, Ryan Carter LPQ, Tony Seep.

(2nd row from back, left to right): Tom Wolf, Scott Crull LPQ, George Woodruff LPQ, Monica Huff, Dominick Blum, Zach Merling, Eddie Borrego.

(2nd row from front, left to right): Karen Merling, Jessica Lewis, Frank "Fig" Newton, Richard King, James Manzanares, Cita Doyle LPQ, Martha Munoz, Mark Hermansen, Ben Smith, Bill Ryan.

(front row, left to right): Bill Carter, Inez Munoz, Scott Taylor, Jesse Larson LPQ, Sheryl Blish, Ashley Wulf, Jessica Mena.

Not pictured: Tina Molloy & Kevin Venezio.
InstaKey's specialized programs are designed to provide the most efficient and cost effective means possible for managing and administering mechanical locks and keys, regardless of the size or complexity of the Client's keyed environment. By incorporating proven key control cornerstones, we have developed specific marketplace best practices to create program stability, consistency, and cost savings for all of our clients. Learn more at www.instakey.com.
---
Retail LP Teams, send us your new Group LP Selfies!

Have some fun, show your team pride, get a plaque,
and maybe win some free pizza!

News Brief
Sponsored by WG Security Products, Inc.

ORC's 'PRC' Report
Organized Retail Crime's Publicly Reported Cases Report
Rise in State ORC Laws Reflects Industry Efforts & ORC Spike
With 2008 being really the first measureable year where we see state ORC laws beginning to take hold, what we see over the next seven years is an absolute wave of response across the country. Obviously reflecting the efforts on the part of the entire retail industry, the law enforcement community and the state legislatures.

This in and of itself is evidence of the magnitude and impact ORC is having across the country. To have 30 states pass ORC laws and three others pending in such a short period is reflective of the fact that even our elected officials understand the impact its having on society as a whole. The task in front of all of us now is getting the rest of the states to follow suit in the midst of this decriminalization wave that's taking hold because of the 'Ferguson Effect.'

With federal legislation appearing to be elusive and probably ill-timed, the priority now should be on getting the remaining states to pass ORC laws. Once complete, that accomplishment and acknowledgement itself could be used as leverage at the federal level.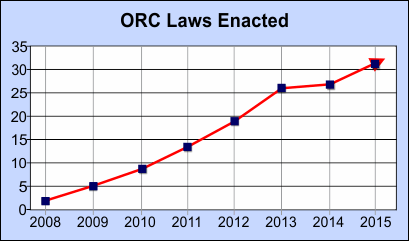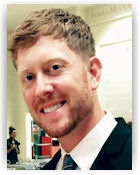 Security System News Recognizes Rising End Users in their '20 under 40' Class of 2015 & Selects Game Stop LP Executive - John Schroeder
Director of LP for the North American market, GameStop, Philadelphia. Today, Schroeder is responsible for loss prevention at 1,165 stores in 14 states. Seven regional loss prevention managers work for Schroeder. Schroeder said he's always "had a passion for protection and investigation and the desire for a leadership role." In his current job, he can "put that all to use." He likes the fact that security is a dynamic field that changes from day-to-day and that he gets to work with different parts of the company including, the associates, the customers and the products.

John Schroeder learned about the security industry during a college internship. He attended Northern Kentucky University where he majored in justice studies and political science, but he found his career interest and a mentor during an LP internship. He worked for Nate Frazier, a "20 under 40" End User honoree from the Class of 2013.

"We have many phenomenal security tools that we use effectively," he said. But, if there were no budget-or technology restraints-he'd like to have a "fully integrated IP facial recognition software."
The biggest challenge and "what keeps me up at night now and in five years is ensuring the safety of associates and keeping the GameStop family safe. That's what drives me every day," he said. Editor's Note: Out of the twenty selected in the security industry John was the only retail executive selected. Congratulations John. And good job to Nate Frazier for recognizing and mentoring John. securitysystemsnews.com

U.S. Justice Department Outlines Metrics for New Compliance Expert
The Justice Department laid out on Monday metrics that the agency's new compliance expert will judge companies by in criminal matters. Those metrics include seven steps that the expert will use to judge a compliance program in addition to a specific road map for judging compliance.

● Do directors and managers offer strong support for corporate compliance policies?
● Do compliance personnel have stature in the company? Do the compliance teams get the resources they need?
● Are compliance policies clear and in writing? Are they easily understood and translated.
● Are the compliance policies effectively communicated to employees? Are they easy to find and do employees get repeated training?
● Are the compliance policies updated?
● Are there ways to enforce the compliance policies and is compliance incentivized and violators disciplined?
● Are third parties informed of compliance expectations?

"Our hiring of a compliance counsel should be an indication to companies about just how seriously we take compliance." wsj.com

Apple Store Workers Demand Pay For Bag Check Time
A class of Apple Inc. retail workers on Wednesday urged a California federal judge to rule that the technology giant must pay them for the time they spend having their bags checked at work, arguing that they are under Apple's control during the required security screenings.

Apple's attorney Julie Dunne of Littler Mendelson PC argued that Judge Alsup can't view Apple's screening of employee backpacks, purses and iPhones as mandatory because employees aren't required to bring those items to work. But plaintiffs attorney Lee Shalov said that the court must focus on the activity at issue - the screenings themselves - and not the activity that gives rise to them.

Judge Alsup said that although it's clear the security screenings are mandatory, it's also clear that bringing bags and electronics to work is voluntary for Apple employees. "I don't think we have a case on this point," he said. He took the arguments under submission and didn't indicate how he would rule. law360.com

OSHA Fines to Rise for First Time Since 1990
Even after expected increase of up to about 80%, workplace-safety fines to be tiny compared to those issued by other agencies. Federal penalties for workplace-safety violations were increased this week for the first time since 1990, thanks to a little-noticed provision of the budget bill signed into law by President Barack Obama.

The move would bring the fines in line with inflation over the past 25 years. In the future, fines from the U.S. Occupational Safety and Health Administration and state workplace-safety agencies would continue to rise with inflation. Workplace safety experts say they will likely increase maximum fines for the most severe citations to $125,000 from $70,000 and for other serious violations to $12,500 from $7,000. wsj.com

Former Foot Locker Marketing Director Gets 4 Months in Prison & $350k Restitution Order for Accepting Kickbacks in $18M Bank Fraud Scheme
Kathleen Smith, a former Foot Locker Inc. in-store-marketing director, was one of two people who had pled guilty in May to conspiracy charges stemming from what authorities characterized as an $18 million bank fraud and kickbacks scheme hatched by co-conspirator and Chief Operating Officer Latchmee "Robbie" Mahato of G3 Displays, a now-shuttered business that handled in-store signage. law360.com

American Apparel Cleared Over Firings After Pinata Protest
The National Labor Relations Board has dismissed nine complaints filed against American Apparel by terminated or suspended employees, including five who were fired after participating in a protest in which a pinata resembling the clothing retailer's CEO was beaten and stabbed with a stick.

The NLRB found that the eight terminations and one suspension - after the workers either participated in the August protest in an American Apparel Inc. parking lot or in what they claimed were labor organizing activities - did not violate the National Labor Relations Act because the employees were not engaged in either union activities or in "protected concerted" activities in which two or more workers act together to improve wages or working conditions, according to the Oct. 28 dismissal letters. law360.com

LP Jobs & Directorship? Be on the
look out! Dollar Express - a new 330 dollar store chain pops up as a result of Family Dollar and Dollar Tree merger
Dollar Tree acquired Family Dollar earlier this year and to satisfy federal regulators, the company agreed to divest 330 Family Dollar stores. Sycamore Partners owns the retailer. Sycamore Partners specializes in consumer and retail investments with a $3.5 billion portfolio that includes brands such as Aeropostale, Coldwater Creek, Hot Topic, the Kasper Group, Nine West, Talbots, and Torrid. chainstoreage.com

Analyst: Expect Department Stores to Reveal Bumpy Q3 - Q4 to hit 2.3% growth - Below most predictions
We believe that [third-quarter] results remained under pressure due to: 1) a tough start to the fall selling season given unusually warm weather; 2) continued weakness in the southern territories related to the slowdown in the oil industry; and, 3) a lack of tourism and spending in key U.S. destination cities," Telsey noted. wwd.com

Growing List of retailers closed for Thanksgiving
Here are several regional and national retailers that will be closed on Thanksgiving Day:

● Barnes & Noble
● Bi-Mart
● Burlington Coat Factory
● Cabela's
● Costco
● Crate & Barrel
● DSW
● GameStop
● Harbor Freight
● HomeGoods
● Home Depot
● Ikea
● Jo-Ann Fabric and Craft
● Lowe's
● Marshalls
● Nordstrom (and Nordstrom Rack)
● Orchard Supply Hardware
● Patagonia
● Petco
● PetSmart
● Pier 1 Imports
● REI
● Staples
● Sur La Table
● T.J. Maxx
● The Container Store oregonlive.com

40% plan to spend more this holiday, up from 25% last year - With online being the preferred shopping option - Accenture Survey

Belk shareholders approve sale to Sycamore Partners

City Sports to Liquidate All 26 Stores


October Same Store Sales
Costco comp's up 5% excluding gas price deflation and currency fluctuations with sales up 1%
Fred's comp's up 2.3% with sales up 13%
Cato comp's up 1% with sales up 4%
Conn's, Inc., comp's down 2% with net sales up 5%
The Buckle comp's down 5.8% with net sales down 4.7%


Quarterly Same Store Sales Results
Canada's Indigo Books & Music Q2 - Indigo & Chapters comp's up 13.6%, Coles & IndigoSpirit up 12.9% with sales up 8.8%
Cato Q3 comp's up 2% with sales up 4%
Conn's, Inc, comp's flat with net sales up 6%
Ralph Lauren Q2 Retail comp's down 1% with net revenue up 4%
Whole Foods Q4 comp's down 0.2% with sales up 6%
Michael Kors Q2 comp's down 3.4% with revenue up 6.9%
hhgregg Q2 comp's down 3.5% with net sales down 3.8%
Lumber Liquidators Q3 comp's 14.6% with net sales down 11.3%




National Retail Federation 2015 Return Fraud Survey
We invite you to participate in the 2015 NRF Return Fraud Survey. And as a thank you, those who participate by November 10th will be entered into a random drawing to receive one full registration pass to NRF Protect 2016. Your feedback is pertinent in developing best practices in all areas of retail asset protection and helping our leaders in Washington understand the gravity of some of our industry's issues.

So as to not duplicate answers from companies, we ask that only the most senior loss prevention officer or equivalent within your company complete the survey in order to limit responses to one per company. NRF will also make sure to send survey respondents a copy of the full report once it is released in December. Please contact Bob Moraca for a PDF copy of the survey or a direct link moracar@nrf.com

All the News - One Place - One Source - One Time
The D&D Daily respects your time
& doesn't filter retail's reality

Report Your News!
(content subject to approval)




Target Breach Claims Review Backs $10M Deal, $10k per Eligible Consumer - Customers Say
Consumers in multidistrict litigation seeking to take Target to task for a massive 2013 data breach told a Minnesota federal judge on Tuesday that the court-appointed claims administrator's analysis of documented claims supports the $10 million settlement deal. Under the agreement, which includes up to an additional $6.75 million for attorneys' fees, consumers who can document their losses will be eligible for up to $10,000. law360.com

Only One Third of Staff Understand Value of IP & 35% Would Sell It for the Right Price - Report
Two-thirds of UK, US, Australia, and Germany employees don't understand the value of business critical IP, and would not recognize that loss or theft of that data could damage their company, according to new research from Clearswift. The stats come from wider research by the data loss prevention firm into the attitudes of 4,000 employees split evenly across the UK, US, Australia and Germany.

The figures were particularly concerning given that 44% of respondents claimed they have access to sensitive IP, while a third (35%) revealed they can access data "above their pay grade." What's more, as per research conducted back in July, 35% said they'd sell that IP to a third party for the right price.

Given these figures, it's perhaps not surprising that in a parallel study of 500 global security professionals also carried out by Clearswift, three-quarters (73%) said they thought their business would experience a serious data breach in the next 24 months.

Employee training and awareness is critical to begin with-what are the risks, what are the consequences of cyber-attacks? How to recognize attacks including things like phishing and what to do if they feel there is a problem," he told Infosecurity by email. infosecurity-magazine.com

83% Now Sharing Threat Intelligence - Threat Intel Could Prevent Majority of Breaches
A recent IID and Ponemon Institute survey found that out of the 47% of those surveyed that had a data breach in the past 24 months, 65% said that they believed threat intelligence could have prevented or minimized the consequences of the attack. "It is becoming more and more apparent that raw threat data is not effective. Just like the bad guys share ways to carry out their attacks, organizations must also share actionable and timely ways to stop threats."

The value of effective threat intelligence exchange is clear: A full 75% of respondents believe that exchanging threat intelligence improves their organization's security posture, and 63% say it's good for the United States' critical infrastructure. But the main inhibitors for exchanging threat intelligence are potential liability issues, lack of trust in sources and lack of resources. infosecurity-magazine.com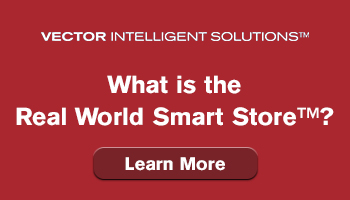 Press Releases


Frank Albany, formerly with Under Armour Asset Protection, joins Scarsdale Security as National Account Manager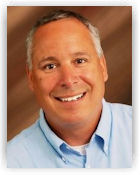 Scarsdale Security Systems is pleased to welcome Frank Albany as its newest National Account Manager. Since joining Scarsdale Security in June, Frank has been actively developing new business in the Retail Sector – including physical security and monitoring solutions. He distinguishes himself through his consultative approach and attention to clients' individual needs.

Before joining Scarsdale Security, Albany earned a B.S. in Criminal Justice from Wilmington University, Wilmington, Delaware, in 1990. He immediately assumed a role in Loss Prevention, as an Assistant LP Manager for Woodward and Lothrop Corporation. He steadily built his career and reputation by holding several esteemed positions. Most notably, he served as a Sr. Regional Loss Prevention Manager for Gap, Inc., covering the Mid-Atlantic Region as well as having full Loss Prevention responsibility for Canada. In 2009, Frank was hired as the Sr. Director of Global Asset Protection by Under Armour, Inc. where he was the first individual to ever hold an Asset Protection position for the company. Frank built the Under Armour Asset Protection Program from the ground up and had full responsibility for global supply chain, retail stores, corporate offices and all theft and fraud investigations. The Asset Protection Program at Under Armour delivered best in class inventory results, and it provided a safe and secure environment for teammates and visitors. According to Albany, his trust in Scarsdale Security significantly contributed to these results. In Albany's first year on the job with Under Armour, he selected Scarsdale Security to provide all physical security solutions for card access, CCTV and burglar alarm systems.

Albany's extensive Asset Protection experience has translated into immediate success in his new role with Scarsdale Security. According to Jim Mahoney, Vice President of Sales, "Frank Albany has opened new doors and provided great insight into what loss prevention and asset protection professionals really need from our company. We are extremely excited to welcome Frank to our team. After many years of collaborating with him as a client, we are eager to learn from his experience – and use this knowledge to further catalyze Scarsdale Security's position as a premier services provider in the physical security and monitoring sector."

Scarsdale Security Systems is one of the Northeast's premier security boutiques. It specializes in customized solutions for national multi site customers.

For questions, further information, please contact Susan Niles:

914-722-2321
sales@scarsdalesecurity.com
www.scarsdalesecurity.com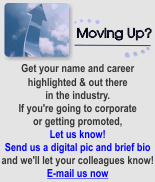 Over the past 20 years, USS has earned a reputation for its innovation and exceptional customer service, bringing to market some of the most innovative technologies LP professionals use today. USS' EAS tags and systems are highly regarded in the industry, and the company has a proven track record of deploying large-scale video and access control systems. In this LPNN interview, Doug McHose, President of USS, talks about the secret behind the company's remarkable growth. From their Tactical Tagging solution to their latest innovation - NDVision - learn how USS can help LP teams do more with less.

---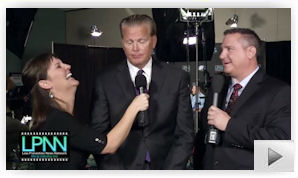 Ed Wolfe, VP Business Development for WG Security, joins Joe and Amber in this LPNN Quick Take. Ed talks about the most surprising findings from the latest National Retail Security Survey, provides an update on WG's Ninja Tag, and tells us which actor he would want to play himself in a movie.
Solution Providers, have a video or commercial you want to publish? Contact us.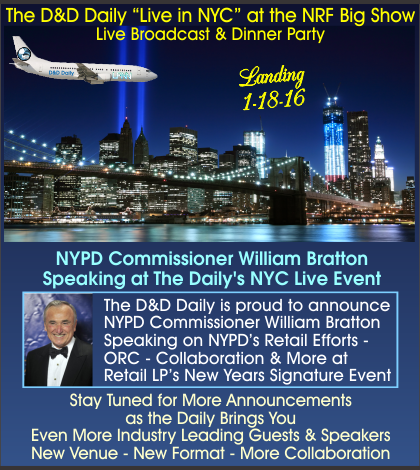 e-commerce

Sponsored by The Zellman Group
Getting Ready for CNP Fraud
A month into the transition to EMV in the U.S., the retail sector has to worry about a new threat - card-not-present (CNP) fraud lurks. In anticipation of that shift, CardinalCommerce has partnered with perhaps an unlikely ally, Amtrak, to create a series of steps aimed at getting business proactive and ahead of the curve.

In a white paper titled "A Merchant's Guide to Consumer Authentication Deployment - Tips for Success," the duo posits that a number of "real world tips" can help for a smooth transition to more efficient authentication products.

IT'S WHAT YOU KNOW, AND NOT WHAT YOU DON'T KNOW
Any company adopting safeguards should be aware of its own history with CNP and should also be cognizant of its key performance metrics relevant to a given industry, but some common ones to consider (and which impact any business in any industry) range from card acceptance rates to online shopping cart abandonment.

TECHNOLOGY RULES
Decisions about technology are also crucial. The merchant must choose among different offerings of gateways, fraud tools (standalone or tied to suites), and levels of technical support and reporting outputs.

SPEAK OUT AND OFTEN
An informed team is one that understands the benefits and timeline of the changes taking place, and can relay those advantages to customers through marketing or other communications.

HAVE A PLAN B
The best laid plans of companies and the people who steer them can oft go awry, so CardinalCommerce and Amtrak recommend having a contingency plan in the form of a rollback (in terms of timeline) or even as a "kill switch" that enables the bypass of 3DS.

THERE'S NO SUCH THING AS 'TOO MUCH DATA'
Regarding the consumer experience, the more data provided, the better, especially as it benefits the merchant and the authentication process itself. It pays to be on top of the messages that are fed to users during the authentication process, and even when they are NOT authenticated, or when transactions have to go to manual review for completion.

MOBILE RULES THE RIDE
Mobile is an important part of any user experience, increasingly so. Thus, a mobile site must be embedded in any plans for consumer authentication. Safety and security and ease of use is paramount, say Amtrak and CardinalCommerce.

IT TAKES A PROCESS
Finally, after the technology is deployed, the system is rolled out, and the consumers are being authenticated, merchants need to constantly track the improvements authentication has been, or should be, making to both the bottom line and consumer traffic overall. The two companies recommend sharing data between merchants and client management information providers as cross pollination of information and ideas can result in optimal fraud prevention. pymnts.com

Checking product inventory goes mobile this holiday season: report
It should not be a surprise that the 2015 GPShopper/comScore Holiday Mobile Shopping survey found 54 percent of mobile shoppers plan to research products from their phone this holiday season. However, some may be surprised to learn that 35 percent plan to create shopping lists and 24 percent plan to check product inventory from their phones. "Product inventory status is a very helpful tool, and not the first thing that comes to mind for many consumers," he said. "The fact that about a quarter of shoppers now use this feature shows how savvy mobile shoppers are becoming in their use of their phones to make the most of their time while shopping." mobilecommercedaily.com

Amazon Adds E-Commerce Functionality To Fire TV

"Fraud is not a person - it is a dynamic grouping of statistics that deviate from the norm."
Stuart B. Levine, CFI, CFCI
CEO, The Zellman Group & Zelligent


ORC News
Sponsored by NEDAP
Do you have an ORC case to share?
Share your ORC news and help the industry grow

Retail Crime News

Sponsored by Security Resources
Suspect and Walgreens Security Guard Exchange Gunfire in Milwaukee
An armed robbery occurred around 9:00 PM at the Walgreens at 2727 West North Avenue on Wednesday Night. A suspect entered the store armed with a handgun and demanded money from the cashier. The suspect fled from the store with the cash and got into an SUV and drove away. A security guard from the store followed the suspect's vehicle before the SUV crashed into a light pole. Both the suspect and the security guard exchanged gunfire but neither was injured. The suspect then fled on foot. A .380 semi-automatic gun was found inside the suspect's vehicle. A few hours later, officers arrested the 37-year-old male suspect at a home. The security guard will be ordered into the District Attorney's Office tomorrow for his case to be reviewed. cbs58.com

Chattanooga, TN: Arrest Made in May Shooting at Hamilton Place Mall
Chattanooga Police arrested a man accused of firing a gun outside of Hamilton Place Mall on May 30th of this year. Jeremy Wynn is now charged with reckless endangerment and possessing a firearm with the intent to go armed. Officer Tim McFarland said back in May that it all started when a group of people got into an argument inside the mall. It eventually spilled into the parking lot by Bar Louie. Police say once the groups separated, Wynn fired a shot in the second group's direction, ran inside the mall, and hid. The arrest was made after reviewing surveillance video inside the mall. newschannel9.com

Ruston, LA: Police seek two in Subway shooting, employee seriously injured Just before 11:00 PM
Wednesday, the Ruston Police Department received a 911 call of an armed robbery at the Subway on West California Avenue. Officers immediately responded to the scene. Upon arrival, officers located an employee on the floor in the business suffering from what appeared to be at least one gunshot wound, along with other serious injuries. knoe.com

Alliance, NE: A Gering, NE man who admitted to 5 armed robberies of 4 pharmacies in 3 states has been given another 5-to-10 years in prison, this time
25-year old Richard Trapp was given the sentence yesterday in Box Butte County District Court for robbing the Shopko pharmacy in Alliance, NE. Judge O'Gorman ordered the 5-to-10 years to be served after Trapp finishes the sentences O'Gorman gave him last week in Scotts Bluff County for two robberies of the Walgreens in Scottsbluff, NE. Those sentences were a pair of 6-to-20-year robbery terms that will run at the same time followed by 5-to-10 years for using a firearm in a felony. Trapp still faces charges in Colorado for robbing the Wal-Mart pharmacy in Sterling and in Wyoming for the April robbery of the Shopko pharmacy in Torrington. chadrad.com

Houston and Dallas hit by wave of Robberies targeting Traveling Jewelry Salespersons
A New York based diamond dealer arrived in Houston and spent most of the day with clients. He then drove back towards his hotel and made several sales calls on Westheimer Road. At the last of those sales calls at 4:00 p.m., he parked and was about to exit the car, when a male suspect came up and opened his car door. The suspect showed a gun and took the jeweler's goods. The salesperson saw three or four Hispanic male suspects in all. This is the 12th crime against Traveling Jewelry Salespersons this year in Dallas and Houston, more than twice as many as any other state in the U.S. Eleven of those crimes were robberies, and the twelfth was a theft from an unattended auto. Six were in the Dallas area and six in the Houston area. facebook.com

White Plains, NY: NY Officials Checking Gas Pumps For Credit Card Skimmers
For the first time, New York Weights and Measures officials are conducting a statewide sweep for credit card skimmers at gas pumps. So far, they have discovered skimmers in Rochester and Niagara Falls. cbslocal.com

Atlanta, GA: Burglars drive vehicle through front of NE Atlanta boutique
Burglars drove a vehicle through the front of a northeast Atlanta clothing boutique before daybreak Thursday, but Atlanta police later recovered some of the stolen merchandise from an apartment complex several miles away. The burglars hit Fly Chix Atl on the ground floor of the Dynamic Metals Lofts in the 500 block of Edgewood Avenue around 4:30 a.m., according to police dispatchers. "A witness reported that three vehicles were used during the theft and at least six perpetrators went inside and took items from the business," Atlanta police spokeswoman Elizabeth Espy said. ajc.com
Minneapolis, MN: Fight at McDonald's Drive-Thru Caught on camera; No $100 bills
A fight between a customer and a manager at a McDonald's in Minneapolis was caught on camera. The video is going viral on social media. It all started when a customer wanted to pay for a $3 sandwich with a $100 bill. The cashier had to call the manager for more change. When he came to the drive-thru window, police said the customer attacked the manager for taking too long. The manager said the man refused to let go of his tie, and he thought he was going to choke to death. He was finally able to get back inside the window, and police arrested the customer. abc7.com
Queens, NY: Man in Skull Mask, 2 Others Rob Pharmacy at Gunpoint in Brazen Midday Heist

Bridgeton, MO: Former Best Buy worker accused of stealing over $1,200 in gift cards

Stevenson Ranch, CA: Vons reports a man and 3 females stealing $800 of baby formula

Chesterfield police arrest two Estonia natives with ATM skimming device, multiple credit cards

Fort Wayne, IN: Firefighters battle large fire at Lazer X near Glenbrook Mall


Robberies and Burglaries
● Boost - Lexington, KY - Burglary
● Capeway - Wareham, MA - Armed Robbery
● Cheffy Drugs - Barnesville, OH - Robbery
● Cookies Grocery - Allentown, PA - Robbery
● CVS - Leonardtown, MD - Armed Robbery/ 2nd suspect arrested
● Fly Chix Atl - Atlanta, GA - Burglary
● Hala Food Mart - Miami, FL - Armed Robbery/ Multiple shots fired
● Jon's Sport / Guns - Oshkosh, WI - Burglary
● KS &E Sports/ Guns - Lawrence, KS - Armed Robbery
● Late Liquor - San Jose, CA - Armed Robbery
● McCarty and Munn - Houston, TX - Armed Robbery/ Shots fired
● Mini City Pawn - Raleigh, NC - Armed Robbery/ Murder
● Sally Beauty - Salem, MA - Robbery
● S&H - Rockford, IL - Armed Robbery
● Trinity Rx - Queens, NY - Armed Robbery
● Walgreens - Milwaukee, WI - Armed Robbery
● 7-Eleven - Saginaw, MI - Robbery
● 7-Eleven - Orlando, FL - Armed Robbery/ shots fired


Featured Job Listings
Sponsored by NuTech National
Feature Your Job Here For 30 Days -
70% Aren't On the Boards
VP of Sales/Client Relations
More details coming soon
Confidential - Retained Search
Nationwide
Gus Downing
VP AP & Global Facilities
lululemon athletica
Vancouver, BC, Canada
lululemon athletica
AVP LP
Hy-Vee
West Des Moines, IA
Hy-Vee
Dir of Security
Signet Jewelers
Akron, OH
Signet Jewelers
Dir Global Security
VF Corporation
Greensboro, NC
VF Corporation
Dir LP
A'GACI
San Antonio, TX
A'GACI
Dir Safety & LP
Harbor Freight Tools
Calabasas, CA
Harbor Freight Tools
Director, LP
Save Mart Supermarkets
Modesto, CA
Save Mart Supermarkets
Dir AP
99 Cents Only Stores
Commerce, CA
99 Cents Only Stores
Dir LP
Pier 1 Imports
Fort Worth, TX
Pier 1 Imports
LP Dir
BevMo
Concord, CA
BevMo
Dir LP (Western Canada)
Walmart Canada
Calgary, CA
Walmart Canada
Director of LP
Pacific Sunwear
Anaheim, CA
Pacific Sunwear
Market AP Specialist
REI
Seattle, WA
REI
LP Officer
Bi-Mart Corp.
Yakima, WA
Bi-Mart Corp.
Zone Mgr, LP & Safety
Lumber Liquidators
Pomona, CA
Lumber Liquidators
Zone Mgr, LP & Safety
Lumber Liquidators
Sandston, VA
Lumber Liquidators

Daily Job Alerts


Appearing One Day Only
View our Internet Jobs Archives here
LP Manager
JC Penney
Montclair, CA
JC Penney
LP Manager Hrly
Sears
Cincinnati, OH
Sears Holdings Corp
LP Manager Hrly
Kmart
Southbury, CT
Sears Holdings Corp
AP Team Leader
Target
Inglewood, CA
Target
AP Team Leader
Target
Visalia, CA
Target
Mgr EHS
Tiffany & Co.
Cumberland, RI
Tiffany & Co.
DC LP Supervisor
Marshalls
Woburn, MA
TJX Companies
Area LP Mgr
ULTA Beauty
Miami, FL
ULTA Beauty
Area LP Mgr
ULTA Beauty
Baltimore, MD
ULTA Beauty
AP Manager
Sam's Club
South Jordan, UT
Wal-Mart
Area AP Manager
Walmart
Williamsport, MD
Wal-Mart
Area AP Manager
All Facilities
Buckeye, AZ
Wal-Mart
Market AP Mgr
Walmart
Crestwood, KY
Wal-Mart
Area AP Manager
All Facilities
Mount Crawford, VA
Wal-Mart
AP Mgr in Training
Walmart
Palm Desert, CA
Wal-Mart
AP Mgr in Training
Walmart
Wahpeton, ND
Wal-Mart
AP Mgr in Training
Walmart
Indio, CA
Wal-Mart



Home of the Industry's Original
On the Move
Sponsored by Civil Demand Associates
| | |
| --- | --- |
| | Brian Schmitt was named Senior Asset Protection Manager for Cabela's. |
| | Eddie Yerkish, CFI was named Regional Security & Loss Prevention Manager for FedEx Office |
| | John Rainey was named Regional Loss Prevention Manager for GNC. |
| | Marcus Collins was promoted to Regional Loss Prevention Manager for Save-A-Lot. |
| | Adam Oberdick, CFI was promoted to Territory Loss Prevention for Nike. |
Post Your New Job or Promotion!
See all the Industry Movement


Your Career
Sponsor this section of the Daily
The Right Way to Praise Your Team's Accomplishments One of the best ways to keep your team's momentum going is to celebrate their accomplishments. Rewarding their successes is the best way to keep them feeling inspired. Here are some tips on how to make them feel special. Name calling

Is Your Team Starting to Look Like 'The Walking Dead'? 3 Ways to Resurrect Team Morale Halloween is past us, but that doesn't mean that your team has stopped looking like zombies. If their engagement is down, it may be time to improve workplace morale. Here are some small changes that make a big difference. Frequent feedback

What Football Teaches About Building High-Performance Teams If you've ever played this great American sport, or even watched it on TV, you know that they earn success through their growth and bond as a whole team. Here are some team-building tips that playing football can share. Success through unison

3 Tips for Building a Solid Management Team No leader can go it alone. There's just too much to do for one single person. That's why you need to rely on a great, high-performing team that can help take care of responsibilities and growing the organization. Here are some guiding principles to help you choose a set of great leaders. Chemistry matters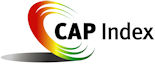 Tip of the Day
Sponsored by Vector Security
Owning your mistakes is a critical element of self development. For without ownership how can anyone truly grow and change. Having the courage to face it and admit it and discuss it leads to respect and a sense of trust from those around you. To deny or to ignore merely feeds a lack of confidence not just from the group around you but also in yourself as well. Because at 2 am there is no denial and once revealed it stays with you.

Just a Thought,
Gus





Upcoming Events
---

Recruiting?
Get your job e-mailed to everyone... everyday
Post on our Featured Jobs Board!
Reach your target audience in 2015 every day!
Request our 2015 Media Kit
update account / change e-mail
unsubscribe FEEDBACK
www.downing-downing.com

Advertise With The D&D Daily




36615 Vine Street, Suite 103
Willoughby, OH 44094
440.942.0671
copyright 2009-2019
all rights reserved globally