The D&D Daily Mobile Edition
November 6,

2014



The LP Industry's #1 News Source - Informing, Educating and Instilling a sense of community


News Brief
Sponsored by WG Security Products, Inc.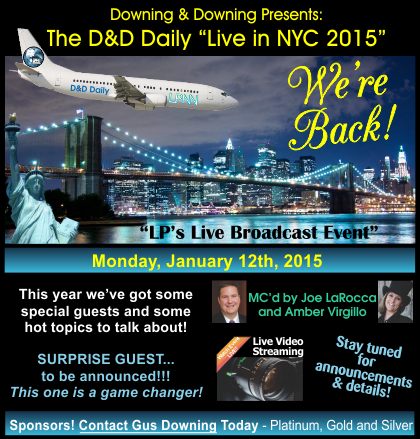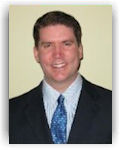 Chad Hixon, CFI was promoted to Associate Vice President, Loss Prevention for maurices. Chad held the Director of Loss Prevention position before earning this promotion and had been the Director for over three years. He was also a Senior Regional Loss Prevention Manager for the retailer. Chad has held other loss prevention managerial positions for retailers such as Dress Barn as a Regional Loss Prevention Manager, Circuit City as an Area Asset Protection Manager, The Home Depot as a District Asset Protection Manager and Loss Prevention Manager, and Marshall Field's as an Associate Asset Protection Manager. He has also been a Senior Loss Prevention Investigator for TJX Companies, Loss Prevention Investigator for Dayton's, Key Store Investigator for Mervyn's and Central Investigations Specialist for Marshall Field's. Congratulations Chad!

Retailer 'Nobody Beats the Wiz' co-founder sentenced to 3 years for stealing $2M Nobody Beats the Wiz co-founder Marvin Jemal, once one of the city's most successful retailers, was sentenced on Wednesday to three years in prison for stealing $2 million from a bank that had loaned him money to build a luggage business. Mr. Jemal, 61, was also ordered to pay restitution to a Coast Guard helicopter pilot who was determined to be a victim of his crime. U.S. District Judge Valerie Caproni said the length of the sentence was intended to send a message to other white-collar criminals. His brothers, who helped build Nobody Beats the Wiz into a major force in the 1980s and '90s, also showed up to support him in court. As head of advertising at Nobody Beats the Wiz, Mr. Jemal helped transform a family-run downtown Brooklyn appliance shop into a household name. At its peak, the company had $1.4 billion in revenue and 6,000 employees, and it was the place New Yorkers bought their stereos, televisions and music. Paid pitchmen included Joe Namath, Patrick Ewing and other celebrity athletes. Nobody Beats the Wiz was a thriving company until the arrival of big-box retailers like Best Buy drove it into bankruptcy in 1997. Some members of the founding family carved out successful careers in real estate and retailing. His conviction and sentence stems from his pleading guilty in August to providing fake invoices and shipping documents in exchange for about $7 million in loans for a small company he started called ENE Group, which made luggage under the Sharper Image label. Around the time Mr. Jemal declared bankruptcy in 2005, he met Nelson Brandt, a lieutenant commander in the U.S. Coast Guard who had inherited $20 million from his father, who owned Broadway theaters and hotels. Mr. Brandt invested nearly all of his fortune in Mr. Jemal's failed ventures and was declared a victim at Wednesday's hearing because he guaranteed a bank loan that defaulted because of Mr. Jemal's fraudulent activity. criansnewyork.com

Experts: Don't use Apple Pay, CurrentC until crooks get a shot at them Experts say those concerned about their safeguarding their credit data might be wise to hold off using either of the payment systems until they've really been vetted for vulnerabilities. "The bottom line is they're about as safe as your debit card is now." "The criminals haven't had the chance to catch up yet." But that will happen. Letting these technologies mature before using them may be the way to go from a security standpoint. csoonline.com

Consumers are less likely to shop at retailers that have experienced a data breach 16% of consumers surveyed said they would definitely not shop at such retailers and 29% said they would probably not shop at a retailer that had been hit, according to a poll by CreditCards.com. Although many consumers said they would switch to paying in cash because of fraud concerns, those with higher incomes and more education were likely to switch. internetretailer.com

NAPA Auto Parts "Get Back and Give Back" Campaign Raises $1.725 Million for the Intrepid Fallen Heroes Fund NAPA Auto Parts this week announced its "Get Back and Give Back" campaign raised more than $1.725 million for the Intrepid Fallen Heroes Fund a not-for-profit organization that serves U.S. military personnel wounded or injured in service to our nation, and their families. NAPA President Dan Askey presented a check to Dave Winters, president of IFHF at the NAPA Auto Parts Annual Fall Manager's meeting in Atlanta on October 23. NAPA Auto Parts is one of the largest single donors to the IFHF, raising more than $3 million to date, and this year's "Get Back and Give Back" campaign surpassed its fundraising goal by more than 70 percent. prnewswire.com

Jewelers Mutual Selects Scott Murphy as New CEO Jewelers Mutual Insurance Company announced on Tuesday that the board of directors has selected the successor to its president and CEO, Darwin Copeman, who will be retiring in 2015. Copeman has been president and CEO of Jewelers Mutual since 2009 and Scott Murphy will assume the role. Jewelers Mutual Insurance Company is the only insurer dedicated solely to serving the jewelry industry in the U.S. and Canada. Jewelers Mutual was founded in 1913 by a group of Wisconsin jewelers to meet their unique insurance needs. Today, Jewelers Mutual remains the trusted insurance advisor and loss prevention expert for nearly 10,000 jewelry businesses including retailers large and small, wholesalers, manufacturers, custom designers, appraisers and many other segments of the jewelry industry. diamonds.net

The beacon tidal wave is growing
Following a successful three-month trial of beacons in several of its stores, Hudson's Bay Company (HBC), which owns Lord & Taylor and Hudson's Bay, is rolling out beacons in all of its U.S. and Canada. Lord & Taylor was the first major retailer to move to large-scale beacon deployment back in July. Since then, Macy's followed suit by launching a beacon deployment with Shopkick in all its stores (4,000 Beacons Coming to All Macy's Stores), also in time for the holiday shopping season. And now Urban Outfitters will start to learn what kind of beaconing works in their stores. mediapost.com

Minimum Wage Hikes: Where Voters Gave Themselves a Raise Voters in four states passed minimum wage increases at the polls on Tuesday, building on the momentum of over a dozen other states that in the last two years also increased their wage floors. Beginning in January, an estimated 420,000 of the lowest-paid workers in Alaska, Arkansas, South Dakota and Nebraska will see their paychecks grow. The state increases passed yesterday bring to 17 the number of states that since 2013 have opted to raise minimum wages. Support for higher minimum wages crossed entrenched partisan divides among voters. Even as Republicans gained control of the U.S. Senate and Republican governors comfortably won elections in Arkansas, Nebraska and South Dakota, significant majorities of voters in these states threw their weight behind the wage hikes. Opinion polls show significant majorities of Americans support increasing the federal minimum wage, which is currently set at $7.25. nbcnews.com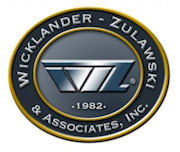 Wicklander-Zulawski Releases 2015 Schedule
Wicklander-Zulawski & Associates, Inc. (WZ) releases its 2015 schedule of dates and locations for their Interview and Interrogation Techniques seminars and the Advanced Workshop. The new schedule reflects many opportunities for interviewers to secure their next milestone in the "6 Steps to Elite" curriculum guide. Access the 2015 calendar here. "Our 2015 schedule truly provides an opportunity for learning for interviewers of all skill level," said Shane Sturman, CFI, president and chief executive officer of WZ. "Back by popular demand, we have a limited number of dates for our Premiere Investigators Workshop. This workshop format was so popular last year we added an additional date. This particular workshop is only for the best-of-the-best interviewers." WZ's "6 Milestones to Elite" curriculum guide was created in response to an overwhelming number of requests for an organized way to approach professional development specifically for interviewing. No matter what career level, whether just starting out in the interviewing field or if you need a refresher of key concepts, professionals will find educational value throughout the 6 Milestones to Elite guide. For more information, click here.

IBM: Online holidays look bright for retailers
Still widely considered the busiest day for in-store shopping, Black Friday online sales are expected to grow 13%. A primary driver of online growth, mobile browsing is expected to account for 48.2% of all online traffic during the five-day period, an increase of 23% from the previous year. Mobile sales are also expected to rise, accounting for 24.4% of all online sales, up 9.5% year-over-year. Apple's dominance in mobile shopping experiences is also expected to continue with iOS device traffic projected to double that of Android devices, and sales expected to quadruple. Other key predictions for the 2014 U.S. holiday shopping season include:

● For the first time ever, IBM predicts more than half of all online shopping on Thanksgiving, roughly 53%, will come from a mobile device, up 23% year-over-year. Mobile sales are also expected to grow, reaching 28% of all Thanksgiving online sales, an increase of more than 9% from 2013.
● Consumers will spend on average $123.28 per online order over the five-day holiday period, a decrease of 2.9% from 2013. At the same time, the average number of items included in those purchases will be 4.4 items per order, an increase of 17% year-over-year.
● IBM predicts click-through rates for emails sent during the five-day shopping period will be 10% higher than the same period in 2013, due to data-driven insight which allows marketers to reduce the amount of unwanted email and instead, deliver personalized and relevant promotions. The company also estimates that 35% of all click-throughs will happen on a mobile device. The highest volume of emails is expected on Cyber Monday.
● Smartphones will continue to lead in mobile browsing over the five-day shopping period, accounting for 29% of all online traffic, compared to 15% for tablets. However, IBM predicts tablets will account for twice as many mobile purchases than smartphones due to the larger screen size.
● The retail industry can look forward to strong holiday in-store sales with 4% growth predicted during the November and December shopping period. Health and beauty products are expected to lead the way with 4.2% and 4.7% growth, respectively, followed by women's clothing at 2.6%. chainstoreage.com
Study: Electronic gift cards gain popularity
Six in 10 (59%) gift cards are now offered electronically, up 18 percentage points from 2010. According to a new Bankrate.com study, part of the reason may be that Millennials are more than twice as likely to lose traditional plastic gift cards than older adults. chainstoreage.com

Man claims TSA ignoring weapons that can be made inside airport terminals A security researcher claims the TSA is ignoring his claims that anyone can easily make weapons and explosive devices from items bought at gift shops after a passenger passes through the security checkpoint at airports. Evan Booth claims a "MacGyver-esque" attacker can use trinkets, toiletry items, toys and other items bought at duty free shops, restaurants and magazine stands to "wage war on an airplane". kvi.com
Aldi buys 66 Bottom Dollar Food Stores from Delhaize group

Macy's & Kohl's to open at 6 p.m

New York & Company makes traffic investment - Thanksgiving Day Sweepstakes

Academy plans a happy Thanksgiving - providing customers access to Black Friday deals early

Eight in 10 Americans will shop local during holidays

October Same Store Sales Results
Costco up 6%
Zumiez up 3.1%
Cato up 2%
Stein Mart up 1.4%
Fred's down 1.4%
The Buckle down 4.4%

Quarterly Same Store Sales Results
Kate Spade Q3 direct to consumer up 15% with net sales up 30%
Whole Foods Q4 up 4.6% with revenue up 9.4%
Spartan Nash Q3 retail segment up 0.4% with net retail sales up 45% due to merger with Nash Finch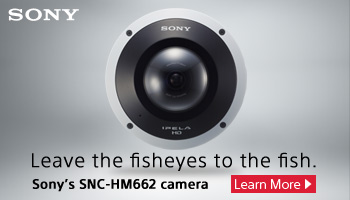 All the news - One place - One Source - One Time
The D&D Daily respects your time
& doesn't filter retail's reality
Report Your News!
(content subject to approval)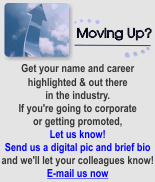 Loss Prevention News Network

Representing WG Security Products, Ed Wolfe, VP Business Development, and Tim Gates, VP Sales, tell us how their new Seal Tag product is helping retailers across North America combat the growing problem of wardrobing. An innovator in EAS products, WG also offers the Ninja Tag, a security solution designed for ease of use and the advanced security of boxed merchandise. Ed and Tim reveal why WG's innovative products are making a huge impact on the retail industry.

Watch the interview here.
Episode Sponsored By:




Filmed at the D&D Daily's 2014 "Live in NYC" Broadcast Event.




Joan Manson

Sponsored By:


Bass Security





Sponsored By:



Keith White & Michael Nelson

Sponsored By:


Dan Faketty and Professor Bob Hanson

Sponsored By:


The NRF's LP Legislative Committee, a National Update





Jeff Fulmer & Jon Gold


Sponsored By:


Preparing - Training - Responding to the Active Shooter





Rich Mellor


Sponsored By:

Cyber Security's Increasing Impact on Retail & the Role of Loss Prevention

Tom Litchford
Sponsored By:

Stan Welch, VP of LP, JCPenney



Sponsored By:



In case you missed it ...
Click here to view all the episodes from
"Live in Ft. Lauderdale at the NRF LP Show."

Solution Providers, have a video or commercial you want to publish? Contact us.



e-commerce

Sponsored by The Zellman Group
More organizations suspect fraud attempts this year - up 21% since last year
The number of organizations suspecting they have been victims of fraud attempts in the past 12 months has risen 21 percentage points from 66% in 2013 to 87% in 2014, according to an analysis of data from IDology's clients. Of those organizations, 40% says fraud attempts have increased from last year. The second annual survey polled senior executives from IDology's customer base in the finance, healthcare, gaming, retail, telecommunications and energy industries. 20% of the respondents are senior C-level executives, 23% are vice president/director level, 52% are managers and 5% are analyst-level employees. On average, 86% survey respondents said that suspected fraud was most prevalent within web site applications, but all of the respondents in the retail sector said that fraud attempts were most prevalent in web site applications, such as e-commerce web sites. Respondents said payment card fraud is the most prevalent, with 63% saying so. That's up from 57% in 2013. The second most-prevalent was account takeover with 33%.
internetretailer.com
Cybert
hieves Target Rewards Points
Payments professionals invest a lot of time and money protect payment card data and shopper PII specifics, but thieves are now zeroing in on an apparent soft spot: rewards points, especially points that can easily be converted into cash. "Many companies give customers the ability to earn loyalty or award points and miles that can be used to book travel, buy goods and services online, or redeemed for cash. Unfortunately, the online accounts used to manage these reward programs tend to be less secured by both consumers and the companies that operate them, and increasingly cyber thieves are swooping in to take advantage," noted a story in Krebs On Security.
pymnts.com
The State of Plastic In A Digital World
Despite all of the massive change today in payments-whether it's Apple Pay rewriting the payments rules or the ups-and-downs of Bitcoin and other virtual currencies-and the digital embraces of MasterCard and the Apple Pay love coming from Visa and then from the CEO at Discover and the "we'll have our own digital wallet" warnings from JPMorgan Chase, today's payments volume is still overwhelmingly dominated by the rather quaint plastic rectangular card with a magstripe or Chip. Or, the numerical manifestation of those card numbers online. Therefore, with the largest card brands having reported their sea of numbers in October for the latest quarters, let's dive in and see how the networks that power our little rectangular plastic friends are doing. For the quarter ended in September, Visa reported $631 billion worth of payments volume in the U.S. for the quarter, with payments outside of the U.S. adding another $584 billion. For Mastercard, the quarter saw U.S. dollar volume hitting $339 billion overall, compared with $315 billion during last year's same quarter. In the American Express world, it reported 111.1 million cards, up from 105.4 million the year earlier. Discover is reporting $30.6 billion for its Discover branded cards, up from $28.9 billion for the prior year's identical quarter.
pymts.com
Amazon is testing taxis for deliveries
"Fraud is not a person - it is a dynamic grouping of statistics that deviate from the norm."
Stuart B. Levine, CFI, CFCI
CEO, The Zellman Group & Zellman Fraudnet

ORC News
Sponsored by Security Resources
Pennsylvania State Police Searching for ORC Suspect State police at Ridgway are seeking information about a male who allegedly stole in excess of $6,000 worth of merchandise from the St. Marys Wal-Mart store in Fox Township. According to the report, an unknown male entered the Wal-Mart store between 2:30 a.m. and 4:30 a.m. Wednesday. He allegedly filled one cart with general merchandise and another with expensive electronics. The male allegedly defeated security mechanisms on some electronics by cutting cables off of them. Upon filling the cart of electronics, he allegedly exited the store through the Lawn and Garden Center. The total amount stolen to date is in excess of $6,000, state police said. It was noted that St. Marys store employees indicated the male allegedly committed the same acts in the Clearfield Wal-Mart store. gantdaily.com

UK: Thieves stole more than half-a-ton of specialist dog food during a nighttime raid on a Pet Store Michelle Hawkins, who opened Toughmutts Country Supplies in Staunton, only ten months ago, suspects the burglary on Sunday November 2 was planned well in advanced. She noticed a total of 46 sacks of feed, as well as dog leads and harnesses, worth in excess of $4,800 were missing when she turned up to open the shop on Monday morning. "This is a new business venture for us," Michelle said. "We are supposed to be in a community-minded village. I have been working here seven days per week and I am not drawing a wage yet. "They must have had a big 4x4 as there was a hell of a lot of big bags of feed." gloucestercitizen.co.uk

UPS Driver pleads not guilty to charges in alleged iPhone scheme in Chelmsford, MA Chelmsford police say a Lawrence man, a UPS driver, was allegedly involved in a scheme to use stolen credit-card information to buy iPhone 5s and have them shipped under fake names to homes on his delivery route. Nariel Reposo, 24, was released on personal recognizance after pleading not guilty to attempting to commit a crime and receiving stolen property (two counts). After the packages were marked as delivered, police allege Reposo would return to the home and retrieve the packages, saying there had been a delivery mistake. lowellsun.com

Mom says thieves created baby formula shortage; Two Muskegon, MI suspects identified Police say they have identified the two women accused of stealing hundreds of dollars' worth of baby formula from Muskegon-area stores. The Norton Shores Police said the suspects stole more than $1,000 worth of baby formula. The two suspects were caught on surveillance camera leaving one of the stores. Candice Kops, a mother of three, told 24 Hour News 8 she was personally impacted by the thefts. "The past couple of weeks, I have had a problem with getting my girls specialty formula, the Enfamil Enfacare. I've had to search all over Muskegon County," said Kops. Kops has 7-month-old twin daughters who were born three months premature and need the specific formula to stay healthy. "Because the girls were so small, they need the extra calories to boost their weights. And one was weighing one pound, 15 ounces when she was born and the other one was two pounds, five and a half ounces. That extra bit of calories means a lot to them because they were so little and they spent 64 and 68 days in the hospital," Kops said. According to Kops, stores receive a limited supply of the Enfamil Enfacare because it is expensive - it costs around $17 per can - and not a lot of people need it. Empty shelves at a Meijer store Wednesday afternoon helped prove that claim. woodtv.com
Nebraska Woman arrested in $4,000 eyeglasses theft Lancaster County prosecutors charged a 49-year-old Omaha woman Wednesday with felony theft for allegedly stealing more than $4,000 worth of eyeglasses five months ago. On June 19, Della R. Nicholson and a man went into EyeCare Specialties and allegedly took 10 pairs of eyeglasses worth $4,020. journalstar.com

Kmart employee in Racine, WI arrested for $2,500 theft A 20-year-old Racine man has been charged, accused of serving as an employee, and allowing specific people to steal merchandise from Kmart. There, police say they met with a loss prevention employee who said he had detained two women who acted in concert with a store employee. The loss prevention employee was able to provide police with documents showing Brooks had transferred at least $2,500 worth of merchandise on at least five occasions. fox6now.com

$500 Shoplifting suspect nabbed outside Plymouth Township, MI Kmart A 36-year-old Garden City woman was arrested on a retail fraud charge Oct. 28 after police found nearly $500 worth of merchandise in her purse outside the Kmart on Ann Arbor Road. Merchandise recovered from the purse included jewelry, four watches, hair clippers and a necklace, the police report said. hometownlife.com

UK: Thief with 101 convictions tells court he steals every day, court lets him go
Do you have an ORC case to share?
Share your ORC news and help the industry grow


Retail Crime News

Sponsored by NuTech National
Armed Robbery inside the Valley Hills Mall, Hickory, NC parking deck, 18 year old victim held at gunpoint Rubi Sandoval was just getting out of a car at the parking deck at Valley Hills Mall when she says a stranger approached her and asked if she had a boyfriend. She said "yes," and the man pulled out a handgun and pointed it at her. After looking through the car to see what he could take, the man forced her to drive to an ATM just a few hundred yards away. Rubi says he told her to park on the side and to get out and get some money, but that he also gave her a warning: "If you run I will shoot you." Rubi says she tried to calm the man down by striking up a conversation, and believes it did help. "He still had the gun in his hand, but he stopped pointing it at me," she said. She says the man talked briefly about meeting some friends, and about his family. After she withdrew money from the ATM and gave it to him, the man did something she didn't expect. She said, "He kissed me and said I was beautiful." Rubi says she didn't push back because he still had the weapon. But as soon as the man jumped out of the car and ran off, she drove to a safe location and called 911. wbtv.com
Man admits to shooting himself after robbing Discount Pharmacy in Winston-Salem A man admitted to shooting himself after robbing a pharmacy in Winston-Salem Wednesday evening. Officers responded to the Discount Pharmacy around 6 p.m. It was discovered that the suspect entered the store demanding "all the prescription drugs" while pointing a long black rifle at employees. Two employees were stocking the shelves at the time and one was able to run from the business. The remaining employee ran to the rear of the store at which time the suspect fled. A short time later officers responded to a shooting call at Plaza Hollow apartments near Discount Pharmacy. The shooting victim later idenditifed as Phillip G. Sapp, 29, was being treated for a gunshot wound to his foot. A black rifle was then found inside a car at the hospital, belonging to Sapp. Officers say Sapp was not shot during the robbery but instead Sapp admitted his gunshot wound was self-inflicted. His injuries are non-life threatening. myfox8.com

Wilkes-Barre, PA Police Seek Information on Mall Stabbing Wilkes-Barre, Luzerne County- Wilkes-Barre Township Police continue to investigate a stabbing at the Wyoming Valley Mall on Monday evening. Police say a 24-year-old male from Wilkes-Barre advised police that he had been stabbed by an unknown. According to Wilkes-Barre Township Police it has been determined that the incident was not a random act of violence, rather it appears to have been an isolated incident. They went on to say detectives interviewed the victim at Geisinger Wyoming Valley Medical Center, however the victim is refusing to cooperate at this time. He is currently in stable condition. pahomepage.com

Spirit Halloween store Arson in Waldorf, MD prompts $10k Reward from federal authorities Federal authorities are offering a $10,000 reward for an arrest in two Charles County arsons in one week. The U.S. Bureau of Alcohol, Tobacco, Firearms and Explosives says they're taking the fires at the Spirit Halloween store and Fred's Sporting Store in Waldorf "very seriously." The first fire came Oct. 13 at Fred's, a gun range, and caused about $1 million in damage. The store also had been robbed. Exactly a week after that on Oct. 20, someone set fire to the Spirit Halloween store, next door to the gun range. That fire caused about $500,000 in damage before firefighters put it out. There was no evidence of robbery at that store. wjla.com


Wayne and Paramus NJ Police take-down Snatch and Grab suspect On November 5, 2014 the Wayne Police Detectives along with Paramus Police Detectives set up surveillance on a suspect that had been identified by numerous jurisdictions as the individual responsible for the Snatch & Grab. Anthony Cervino of Nutley was observed driving a Blue Toyota 4Runner and was observed driving in the area of the Dick's Sporting Goods in the Rockaway NJ Mall. We then followed him to a Modell's in Parsippany where he entered the store and then attempted to flee with an armful of Nike Hoodies. He was taken down outside the store by Wayne and Paramus Detectives without incident. Thanks Scott Rappaport for this case!

South Jordan, UT Police identify suspect in Wal-Mart robbery South Jordan police have identified one of two outstanding suspects in a Wal-Mart robbery. Officers are still looking for Tonga Angliau, 20, who is suspected of assaulting a store clerk after he and the other suspect allegedly left without paying for groceries. The other suspect, another 20-year-old man, was arrested Wednesday and booked into the Salt Lake County jail. On Monday evening, two men entered the Wal-Mart Neighborhood, filled a shopping cart with grocery items and allegedly left the store without paying for them. A store employee followed the suspects out, but stayed back while reporting the theft to police, when one of the suspects allegedly ran at the employee and punched him, knocking him to the ground. Several other employees ran out to assist the injured employee and the suspect threatened them as well. The 34-year-old victim suffered minor facial and arm injuries and was treated at a local hospital. sltrib.com

Macy's Robbers fire Pepper Spray at Loss Prevention and Shoppers at Bellevue Square, Seattle Shoppers at Bellevue Square were caught up in a robbery at the Macy's store Tuesday night. Demario Rigney, Brooklyn Andrews and Darniqua Thompson shoplifted $2,976 worth of merchandise from store shelves, according to Bellevue police reports. "When loss prevention attempted to stop the subjects, Darniqua [Thompson] pepper sprayed the loss prevention officers, and they fled from Macy's on foot," the report said. Bellevue police spokesman Seth Tyler told KIRO 7 that "anywhere between four and 12 bystanders had some sort of residual pepper spray effects." The loss prevention officers were also hit with the spray. Andrews and Thompson ran to a car driven by Clenten Terrell. Demario Rigney fled on foot. All four suspects were soon detained by police and booked into the King County Correctional Facility in downtown Seattle on investigation of robbery, assault, and theft. kirotv.com
Elk Grove, CA Police chase suspected Home Depot thief Elk Grove police arrested a 57-year-old man who allegedly led a vehicle pursuit after he and two other suspects stole water heaters from a Home Depot store on Nov. 4. The suspects first allegedly placed two water heaters on a dolly and left the Home Depot store without paying for them. The driver reportedly abandoned a trailer full of stolen goods at Cosumnes Oaks High School. He was later taken into custody in Stockton. The incident began around 3 p.m. at the Home Depot store on the 9100 block of West Stockton Boulevard in Laguna. Eddie Malagon of Fowler has burglary, conspiracy, and police resistance charges, while David Mendoza, 52, of Mendota has burglary and conspiracy charges. A third suspect fled police and remains at large. egcitizen.com

Seaside, CA Jewelry store owner does not go down without a fight Seaside police are investigating a brazen daytime robbery that occurred this week at a jewelry store. Police say just after 11 a.m. Monday, three masked men entered a store on Fremont Boulevard, one of them armed with a handgun. The armed man approached the store owner and demanded he show his hands. When the owner refused, the suspect pistol-whipped him. But the store clerk kept his resolve and threw an object at the suspect, striking him in the face. kionrightnow.com

Man steals electronics from Walmart in Boyton Beach, FL, uses knife

Zales in Barboursville, WV the victim of a Grab and Run, merchandise valued at $1,399


Robberies and Burglaries
● Andover Spa - Andover, MA - Armed Robbery - 2nd time this week
● Baskin Robbins - Spokane, WA - Armed Robbery - suspect arrested
● Beauty Mart - Waco, TX - Armed Robbery
● Boost Mobile - Indianapolis, IN - Armed Robbery
● CD Trade Post - Topeka, KS - Armed Robbery
● Circle K - Holyrood, NF, CN - Armed Robbery - suspect arrested
● Lott Hardware - Douglas, GA - Burglary/ Arson
● Parkside - Manchester, NH - Burglary
● Play Atlantis Arcade - Melvindale, MI - Burglary
● Rite Aid - Manchester, NH - Armed Robbery - suspect arrested
● Valencia's Jewelry - Chipley, FL - Burglary - suspect arrested
● Verizon - Huntsville, AL - Burglary
● 7-Eleven - Orlando, FL - Shooting

Vendor Spotlight



Global Retail Theft Barometer Study Finds
Shrink Cost Retailers $128 Billion Worldwide,
Averaging 1.29 Percent of Sales
Retail Loss "Penalty" Costs Average US Household $403 Annually;
Cost of Retail Crime as Percentage of Revenue Rose 27 Percent in US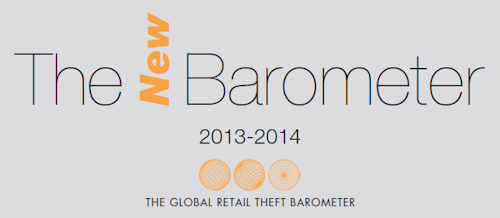 THOROFARE, NJ - Nov. 6, 2014 - Shrink, comprised of shoplifting, employee or supplier fraud and administrative errors, cost the global retail industry more than $128 billion last year, $42 billion in the US alone, according to the latest Global Retail Theft Barometer. This represents 1.29 percent of retail sales, on average.

Per household retail crime across the 24 countries surveyed ranged from $74 to $541. The annual cost of shrink to US shoppers, as passed on from retailers, averaged $403 per household.

The study, underwritten by an independent grant from Checkpoint Systems, Inc. (NYSE: CKP), was carried out in 2014 by The Smart Cube and Ernie Deyle, a retail loss prevention analyst. It was based upon in-depth phone and written survey interviews conducted in 24 countries among 222 retailers representing $744 billion in sales in 2013.

According to the study, shrink is down slightly in most countries. The lowest shrink rates were recorded in Norway (.83 percent of retail sales), followed by Japan. The US came in at 1.48 percent of retail sales, down slightly from 1.50 percent. The highest rates were recorded in Mexico (1.70 percent) and China (1.53 percent). The overall reduction in shrink was attributed to an increased focus on loss prevention methods and a slightly improved economic outlook, particularly in North America. In addition, there was increased loss prevention spending in countries with the best shrink improvements.

While shoplifting is the biggest cause of all retail shrink in 16 of the 24 countries surveyed, in the US, employee theft ranked first at 42.9 percent, with shoplifting next at 37.4 percent.

Read more in our D&D Daily Special Report here.

To download the complete study, visit www.GlobalRetailTheftBarometer.com

Featured Job Listings
Sponsored by Cam Connections
Feature Your Job Here For 30 Days -
70% Aren't On the Boards
VP of Sales
Checkview
Chanhassen, MN
Checkview
Sr. Director, Field LP
Ross Stores
Dublin, CA
Ross Stores
Director of LP
Restoration Hardware
Corte Madera
Restoration Hardware
National Account Executive
Checkview
Northeast Region
Checkview
National Account Executive
Checkview
United States
Checkview
Director, Pharmacy LP
Rite Aid
Camp Hill, PA
Rite Aid
Corporate Investigator
Confidential
San Francisco Bay, CA
Confidential
National Account Manager
Vector Security, Inc
TBD
Vector Security, Inc
Supervisor LP DC
Ascena Retail Group
Greencastle, IN
Ascena Retail Group
AP Agent
Ralph Lauren
Sunrise, FL
Ralph Lauren
LP Agent
JONS Markets
Los Angeles, CA
JONS Markets
LP Investigator
Lamps Plus
Chatsworth, CA
Lamps Plus
National Account Mgr
Confidential
Northeast
Downing & Downing

Limited Time Only - Post Your Multi-Unit LP jobs for FREE - Learn More Here

Daily Job Alerts


Sponsored by Cam Connections
Appearing One Day Only
View our Internet Jobs Archives here
LP Manager
Amazon
Whitestown, IN
Amazon
Regional LP Manager
Family Dollar
Philadelphia, PA
Family Dollar
Dept Mgr LP & Safety
Lowe's
Homestead, FL
Lowe's
Dept Mgr LP & Safety
Lowe's
Baton Rouge, LA
Lowe's
AP Manager
Sam's Club
Frederick, MD
Wal-Mart
AP Manager in Training
Walmart
Kahului, HI
Wal-Mart
AP Manager in Training
Walmart
Greenville, SC
Wal-Mart
AP Manager in Training
Walmart
Woodland Park, CO
Wal-Mart
AP Manager in Training
Walmart
Hilton Head, SC
Wal-Mart
AP Manager in Training
Walmart
Norwalk, CT
Wal-Mart
AP Manager in Training
Walmart
Rogersville, TN
Wal-Mart
LP Manager Hrly
Kmart
Savannah, GA
Sears Holdings Corp
LP Manager
Sears
Citrus Heights, CA
Sears Holdings Corp
Field Operations Mgr
Sears
Scranton, PA
Sears Holdings Corp
LP Manager Hrly
Kmart
McMurray, PA
Sears Holdings Corp
ETL Assets Protection
Target
Harvey, LA
Target
ETL Assets Protection
Target
Houma, LA
Target
LP Supervisor
Banana Republic
San Juan, PR
Gap Inc


Home of the Industry's Original
On the Move

Chad Hixon, CFI was promoted to Associate Vice President, Loss Prevention for maurices.
Post Your New Job or Promotion!
See all the Industry Movement


Your Career
Sponsor this section of the Daily
3 Cultural Problems that Cause Good Employees to Go Bad We often tell ourselves that we would never do this bad thing or that bad thing, but are choices are more flexible than we think. Your surroundings have a big influence on the decisions you make. Here are some dangerous cultural issues that could contribute to good people making bad decisions. Lots of pressure

Help You Employees Be Themselves at Work Managers have a lot of impact, including creating a positive work environment where employees are comfortable in their own skin. If employees hide their true identities, it can hurt their performance. Use these strategies to uncover hidden talent in your workplace. Tell your own story

How Toxic Leaders Prompt the Most Talented Employees to Jump Ship Toxic work environments come from somewhere, they don't just spontaneously appear. They are sometimes the cause of toxic leadership. A good leader is critical under all conditions, a toxic leader is one who micromanages constantly and can't wait for an opportunity to criticize. All about quality

4 Ways to Identify Team Dysfunction
The success of most organizations is related to the leader's ability to keep team members on task, making sure they know the goals that are to be accomplished and their roles. If your team is starting to become dysfunctional, use these questions to find the cause. Is there trust?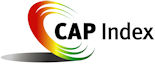 Tip of the Day
Sponsored by Vector Security
Finding the right network into a company is critical if one expects to truly be able to compete in this job market. Going beyond the HR executives and finding the hiring managers and other decision makers and being able to communicate with them or have your network of colleagues communicate with them is important. Managing those communications is no easy task and ensuring that the information is handled correctly and expediently can be delicate.

Just a Thought,
Gus Downing






Upcoming Events

---
Recruiting?
Get your job e-mailed to everyone... everyday
Post on our Featured Jobs Board!
Reach your target audience in 2014 every day!
Request our 2014 Media Kit
update account / change e-mail
unsubscribe FEEDBACK
www.downing-downing.com

Advertise With The D&D Daily




36615 Vine Street, Suite 103
Willoughby, OH 44094
440.942.0671
copyright 2009-2019
all rights reserved globally