The D&D Daily Mobile Edition
November 6,

2015



The LP Industry's #1 News Source - Informing, Educating and Instilling a sense of community



News Brief
Sponsored by WG Security Products, Inc.
Top Retail Security Programs
- According to Security Magazine's 2015 'Security 500' Rankings
Security Magazine has released its annual "Security 500" Rankings, which lists the top 500 security programs in the U.S. based on metrics provided by survey participants in a confidential benchmarking report. The 2015 "Security 500" Rankings are broken up into 18 different sectors, with their "Retail (Connected Commerce)" category listing 35 retailers numerically and 2 separate alphabetically. See which security programs are taking the lead, according to Security Magazine:

Rank
Company Name
Security 500 Member
Title
City
State

1.

eBay

George Booth

Senior Director of Global Security Operations

San Jose

CA

2.

Limited Brands

John Talamo

Vice President of Loss Prevention and Safety Services

Columbus

OH

3.

AMAZON

George Stathakopoulos

Vice President of Information Security

Seattle

WA

4.

Wal-Mart Stores, Inc.

Kenneth Senser

Senior Vice President

Bentonville

AR

5.

CVS Caremark Corporation*

Kenneth P. Mortensen, Esq., CIPP/US, CIPP/G, CIPM

Vice President; Assistant General Counsel; Chief Privacy Officer

Woonsocket

RI

6.

Starbucks Coffee Company

Jack Sullivan

Vice President of Global Safety and Security

Seattle

WA

7.

AutoZone, Inc.

Libby Rabun

Vice President of Loss Prevention

Memphis

TN

8.

Costco*

Larry Mongague

Director of Security

Issaquah

WA

9.

The Kroger Co.*

Karl Langhorst

Director of Loss Prevention

Cincinnati

OH

10.

Lowe's Companies, Inc.

Claude Verville

Vice President of Loss Prevention, Safety and Hazmat

Mooresville

NC

11.

Target Corporation*

Brad Maiorino

Chief Information Security Officer

Minneapolis

MN

12.

Safeway*

Kathleen Smith

Corporate Vice President of Loss Prevention

Pleasanton

CA

13.

Kohl's Corporation*

Randy Meadows

Senior Vice President of Loss Prevention

Menomonee Falls

WI

14.

Brinker International

Bill Heine

Vice President of Global Security

Dallas

TX

15.

Best Buy*

Erik Buttlar

Senior Director of Asset Protection

Richfield

MN

16.

ARAMARK*

Jay Hess

Global Security Director

Philadelphia

PA

17.

Dave & Buster's, Inc.

James Brussow

Director of Security

Dallas

TX

18.

Big Y Foods, Inc.

Mark Gaudette

Director of Loss Prevention

Springfield

MA

19.

Jack in the Box

Gene W. James, CPP

Director of Asset Protection

San Diego

CA

20.

Sports Authority*

John Clark

Director of Corporate Asset Protection

Englewood

CA

21.

Tween Brands - Justice and Brothers Stores

Robert LaCommare, CFI

Associate Vice President of Loss Prevention and Risk Management

New Albany

OH

22.

Art Van Furniture

Michael F. Case

Director of Loss Prevention

Warren

MI

23.

Cabela's

David O'Brian

Director of Corporate Asset Protection

Sidney

NE

24.

Express, Inc.

Joe Reisinger

Vice President of Brand Security

Columbus

OH

25.

Ann, Inc.*

Maurice Cloutier

Vice President of Corporate Loss Prevention

New York

NY

26.

Dressbarn

Brian Bazer

Assistant Vice President of Asset Protection and Risk Management

Mahwah

NJ

27.

Gap, Inc.

Marjorie Jackson

Director of Global Corporate Security

San Francisco

CA

28.

Abercrombie & Fitch

Shane P. Berry

Vice President of Asset Protection

New Albany

OH

29.

Ascena Retail Group, Inc.

Eric Pidgeon

Director of Loss Prevention - Global Supply Chain

Pataskala

OH

30.

Raley's*

Jack Leidecker

Director of IT Security

West Sacramento

CA

31.

Quiksilver*

Kevin Hatcher

Director of Security

Huntington Beach

CA

32.

Overwaitea Food Group

Keith Colonval

Director of Resource Protection

Vancouver

BC

33.

Wendy's*

Chris Manning

Director of Loss Prevention and Security

Dublin

OH

34.

Things Remembered

James Baumgart

Senior Manager of Loss Prevention

Highland Heights

OH

35.

Under Armour

Fred H. Bealefeld III

VP and Chief Security Officer

Baltimore

MD

Listed Alphabetically

Nutrisystem, Inc.

Bill Durso

Senior Director of Security, Facilities and Office Services

Fort Washington

PA

Ralph Lauren Corporation

Shawn Segers

Senior Director of Corporate Security

New York

NY


* = Estimated


Source: securitymagazine.com
Big Lots Accused Of Background Check Violations
Discount retail chain Big Lots Stores Inc. was hit with a proposed class action suit this week in Philadelphia alleging it routinely violated federal law in the way it executed background checks on employees.

The suit filed in the Philadelphia County Court of Common Pleas alleges the company "systematically" violated the Fair Credit Reporting Act's standalone disclosure requirement by making prospective employees sign a document used as a background check consent form that contained extraneous information.

"Defendant repeatedly and routinely uses the same unlawful document with all of its employees on whom it procured consumer reports or otherwise failed to provide them with the required stand-alone disclosure," the complaint reads.

The violation alleged in the complaint entitles each member of the class to statutory damages between $100 and $1,000 a piece as well as punitive damages, according to the complaint that does not specify the size of the proposed class. law360.com

FreightWatch: Cargo theft incidents, loss values fall in Q2 compared with 2014 - The mom & pop c-store impact
The 152 verified incidents of cargo theft in July, August, and September 2015 represent a 24 percent decrease in volume compared with the same time period last year, according to a new report published Thursday. The average loss value per incident of $199,467 is a 38 percent decrease in average loss values from the same time period in 2014. The report notes that compared to the second quarter of 2015, the numbers represent an 18 percent reduction in number of thefts, but a 7 percent increase in average loss value.

Food and drinks continue to be the most-stolen product type, accounting for 22 percent of total thefts in the U.S. during the quarter. Electronics and auto parts were the second- and third-most stolen cargo type, accounting for 12 percent and 11 percent of all reported thefts respectively. Editor's Note: It's our opinion that this is the c-store impact. The mom and pop convenience stores across America represent, in our opinion, the #1 fencing vehicle for ORC and cargo theft in the U.S. landlinemag.com

The Connection between Talent Management and Strategic Success - Mentoring Future Leaders Is a Priority
Finding the Right Talent for Projects: A Gift that Keeps on Giving
The connection between talent management and strategic success isn't sufficiently understood. In a recent survey just 41% of respondents said their organization had a clear, accepted approach to strategic talent development. A mere fraction of those surveyed reported that their organizations provide enough in the way of financial resources, C-suite attention, or employee time to manage and develop the project management talent needed to implement strategy.

Looking at this from a different perspective, we also know that "high-performing" organizations are more than twice as likely to align talent management to organizational strategy as their "low-performing" counterparts (those in which 60% or fewer projects are on time, on budget, and meet original goals). The same study also showed that a minority of C-suite executives are actively involved in setting talent management priorities or in mentoring future corporate leaders.

More than two-thirds of respondents in our study said that talent management will become increasingly important to strategy implementation in the next three years, and 75% believed improving talent management processes will be one of their biggest challenges for improving strategic effectiveness.

Editors Note: So the question is not who your mentor is but rather who are you mentoring? cfo.com

Walgreens may have to shutter 3,000 doors after merger complete - 75,000 Jobs
Walgreens may have to shutter as many as 3,000 stores in its bid to buy Rite Aid, or 65% of Rite Aid's store base, according to one real estate analyst in a Fortune story published Thursday, including 1,000 locations Walgreens is willing to jettison as part of any FTC negotiation and another 2,000 locations after the merger is complete. "The post-merger Walgreens real estate imperative will be to minimize cannibalization," noted Garrick Brown, VP research at Cushman for the West Region, adding that there are countless Rite Aid and Walgreens locations opposite one another across the country. Editor's Note: With an average of approximately 25 store jobs per store and the district and regional support teams we could be looking at well over 75,000 jobs lost. chainstoreage.com

USPS Workers Union Blasts $6.3B Staples-Office Depot Merger
A union representing U.S. Postal Service workers on Thursday continued its assault on Staples Inc.'s planned $6.3 billion takeover of Office Depot Inc., issuing a report that says the deal would effectively eliminate competition in the office-supplies industry.

The American Postal Workers Union's report, "Bad for Business: Why the Staples/Office Depot Merger-to-Monopoly Should Be Blocked," claims the proposed deal would combine the nation's two biggest office-supply chains to create a monopoly. "If you put these two giants together, it would be like Bambi vs. Godzilla for anyone left in the market," APWU President Mark Dimondstein said. law360.com

Former CEO & Founder of American Apparel Now Broke - Dropped by His Law Firm
Asks Court For Time to Raise Funds for Defense
It's the latest salvo in the legal firestorm kicked up in the wake of Charney's firing from American Apparel. The company removed its founder, who has faced several sexual harassment suits over the years, from the helm in summer 2014, making the ouster official a few months later. American Apparel has called its ongoing legal wrestling with Charney a "scorched earth campaign" by the ex-chief to take back the company, while the former CEO has likened his ouster to a "coup d'etat."

"All of my shareholder interests have now been wiped out and I have depleted my savings defending my life's work and legal rights," Charney wrote. "At this point I need to find new lawyers in Delaware who are willing to work with me. I will most likely need to raise some money, which may not prove possible."

Editor's Note: After following this story for two years one sees a story of how one man built a world wide successful manufacturer and retailer based on the principals of the great American Dream and then destroyed it because of ego, pride, and greed. The three things that are the root causes for all failures. It's a story we've all seen before but rarely have seen in the retail industry. At one time heralded as an American success story he's now costs hundreds of jobs and has single handedly put a retailer in bankruptcy. law360.com

Hot weather cools off store performance in October
According to the October 2015 Retail Store Performance Pulse report from brick-and-mortar analytics firm RetailNext nc., almost every metric tracked by the report declined more year-over-year than in the prior month. Sales declined 12.2%, compared to 8.7% in September. Traffic fell 10.7% after falling a less-than-expected 8.1%, and sales per shopper (SPS) declined 1.1%, compared to 0.5%. Returns inched upward to 0.2% from 0.1%.

RetailNext is maintaining its previously released prediction for a 2.8% decline in holiday sales compared to 2014. chainstoreage.com

Lowe's to pay the state $1 million for overcharging customers

Report: Bass Pro Shops exploring bid for Cabela's

Midwest Cargo Security Council (MWCSC) - General Meeting - Glenn Master, Dir. LP & Safety, Newgistics - Speaking on Nov. 10th
General Meeting Nov 10th to feature Glenn Master, Director, Loss Prevention & Safety Newgistics, Inc., speaking on "THIRD PARTY CARRIERS, AN INSIDE LOOK." Council meeting will be held at AIT Worldwide Logistics, Inc. One Pierce Place, Suite 150 W. (Located on the lower level), Itasca, IL 60133. RSVP to SCovey@nicb.org; nick@transportsecurity.com

The Decriminalization Impact - Bad For Retailers - Non-Violent Crimes On the Verge of Being Ignored
With ORC spiking, a heroin epidemic being talked about in a number of major cities, prison's being emptied of non-violent criminals, murder rates increasing, active shooters virtually weekly, and recent reports that some police departments aren't even responding to shoplifting calls, and what we may have is potentially a major problem brewing right before the holidays. It may even be a perfect storm for ORC and the retailers payrolls are tighter then they've ever been.

Couple this with the 'Ferguson Effect' and what we do have is the absolute need for every Loss Prevention executive and associate to be focused on well trained staffs and perfect execution. Never before have we faced such a challenge as what we may be facing this holiday season. Just a thought. Lets keep them all safe out there. Gus Downing

Coming Monday - The D&D Daily's 2016 Media Kit
After five years of publishing the LP and IT Security industry's leading news source and adding value to our readers we're humbled by the opportunity to continue our journey by partnering with our sponsors. The solution providers have played a critical role in helping to develop this industry and we've been honored to be part of the educational process and delivering their messages, their brand and product information, and their story's to the industry. We'd like to thank our current sponsors and the readers for allowing us to do just that.
LPRC Meets Retailers in Jacksonville, FL for 7-Eleven Anti-Robbery Project
This week, the Loss Prevention Research Council team traveled to Jacksonville, Florida to conduct anti-robbery and parking lot crime research. The LPRC met with representatives from a few member organizations, including 7-Eleven, T-Mobile, Walmart, Publix, Cap Index, and Kroger Mini Markets. The group organized to discuss effective measures that store-fronts must implement in order to prevent theft and store shrinkage. The team then reconvened at the local UF Health Center of Jacksonville, where they discussed the robbery crime event data gathered and looked at the mapping of the various locations they visited during the trip. The LPRC would like to thank the members who were able to make the trip to Jacksonville. "We gained valuable insight from each and every single one of you and we hope you were able to take away from this tangible information for future research!"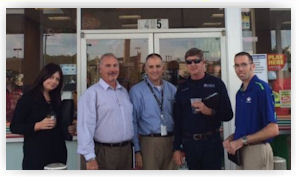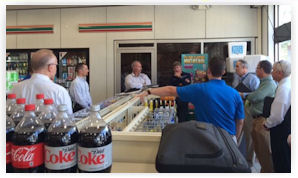 October Same Store Sales
L Brands up 5%

Quarterly Same Store Sales Results
L Brands Q3 comp's up 7% with net sales up 7%
Stein Mart Q3 comp's down 2.3%

National Retail Federation 2015 Return Fraud Survey
We invite you to participate in the 2015 NRF Return Fraud Survey. And as a thank you, those who participate by November 10th will be entered into a random drawing to receive one full registration pass to NRF Protect 2016. Your feedback is pertinent in developing best practices in all areas of retail asset protection and helping our leaders in Washington understand the gravity of some of our industry's issues.

So as to not duplicate answers from companies, we ask that only the most senior loss prevention officer or equivalent within your company complete the survey in order to limit responses to one per company. NRF will also make sure to send survey respondents a copy of the full report once it is released in December. Please contact Bob Moraca for a PDF copy of the survey or a direct link moracar@nrf.com

All the News - One Place - One Source - One Time
The D&D Daily respects your time
& doesn't filter retail's reality

Report Your News!
(content subject to approval)





U.S. credit card firms ought to adopt biometrics over PIN, says Michigan senator - We'll 'Leapfrog' over PIN and go to Biometrics
Michigan Senator Gary Peters recently said that U.S. credit card firms ought to adopt biometrics in order to surpass the security standards of their European counterparts rather than simply catching up, according to a report by Fedscoop.

"Chip and signature [cards] ... are actually behind where the Europeans and others [are], and we'll probably leapfrog over that technology very rapidly to get into biometrics and other kinds of security measures," said Michigan Senator Peters, who co-founded the Senate Payments Innovation Caucus earlier this year.

Financial companies, on the other hand, have expressed the possibility of adopting biometrics for authorization purposes, such as face, voice or fingerprint recognition. "Biometrics is going to play a bigger role in payments going forward because it can be more convenient and it can be a stronger form of verification," said Mark Nelsen, senior vice president of risk products and business intelligence at Visa. biometricupdate.com

Google is seeking test pilots for Project Wing, Project Titan - And so it begins
Google is looking for a couple of people with the right stuff: test pilots for its Project Wing drone delivery project and Project Titan airborne Internet service. The jobs, both posted on Google's website, are additional signs of the rapid pace of research and development into aerial automation going on at the Mountain View company.

"We've built a prototype to show how such a system can work and are now developing the next generation to be ultra reliable and ready for service," the job posting says. "We tackle performance, autonomy, costs, security, reliability, and above all, safety." Editor's Note: Security and safety will play major roles here. cio.com

Lack of Employee Security Training Plagues US Businesses
Employee security awareness continues to be the subject of a dramatic disconnect: Research reveals that 73% of US employees believe their company provides sufficient training on how to protect sensitive information, while a similar percentage of IT personnel (72%) say that employers are not doing enough to educate employees.

The research, from Clearswift, underscores the need for more collaboration between the executive team, IT, HR and other employees within an organization to ensure the safety of sensitive information and intellectual property (IP), given that improperly trained staff are at risk of clicking on phishing links that invite attackers in, or inadvertently sending out information hidden within documents and metadata.

That's especially critical considering that 10% of employees have lost a device containing sensitive business information, 12% have used shadow IT without authorization, and 37% of respondents say they have access to information that is above their position in the company.

Further, a full 56% of employees in the US have access to intellectual property at work-but less than half (45%) recognize that intellectual property could damage their company if leaked. info-security-magazine.com

Coffeemakers, Baby Monitors and More Open Up Big IoT Security Holes
Investigating some of the latest Internet-of-Things (IoT) products, Kaspersky Lab researchers have discovered serious threats to the connected home-including a coffeemaker that exposes the homeowner's Wi-Fi password, a baby video monitor that can be controlled by a malicious third party, and a smartphone-controlled home security system that can be fooled by a magnet.

The security firm's investigation into the connected home discovered that almost all of the devices tested contained vulnerabilities. Editor's Note: If the connected home is vulnerable just think what the connected store will be like once we get there. And obviously the connected store will as critical to develop as the home. Just lagging behind slightly for most. infosecurity-magazine.com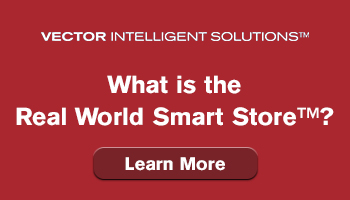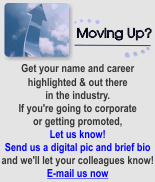 Se-Kure Controls develops and manufactures innovative asset protection systems that maximize return on investment for its retail and industrial customers. From mechanical security to electronic protection, Se-Kure Controls offers over 800 unique products and solutions. They've made a name for themselves over the past 50 years by taking new ideas from concept to completion faster and cheaper than their competitors. Roger Leyden, Founder, President & CEO; Michael Campbell, VP National Sales; and Greg Saputo, Regional Sales Director, tell us what's new with Se-Kure Controls and why they're having their best sales year to date.

---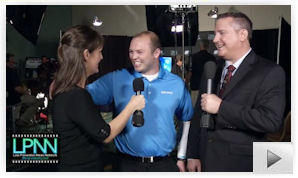 Get to know Steve O'Toole, National Sales Rep for NuTech National, in this LPNN Quick Take. As a first-time attendee of NRF Protect, Steve talks about his biggest takeaways from the LP conference, what excites him most about NuTech, and several other fun topics with Amber and Joe.
Solution Providers, have a video or commercial you want to publish? Contact us.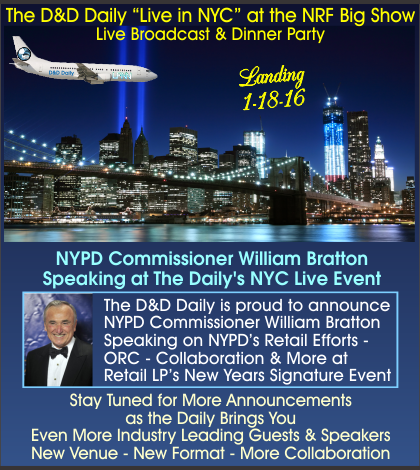 Canadian Push
Sponsored by Vector Security

7-Eleven Canada - Tough on Crime, Generous in Donations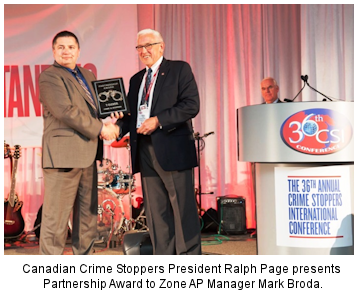 By Byron Smith, Corporate Asset Protection Manager - Corporate Security, International, Acquisitions & Supply Chain, 7-Eleven

7-Eleven Canada, Inc. received a Lifetime Partnership award from Crime Stoppers International. The award was presented at the nonprofit crime-fighting organization's 36th annual conference in Toronto this fall. 7-Eleven has supported Crime Stoppers in Canada since 1989. Under the leadership of then Canada Asset Protection (AP) Manager Len McGeouch, 7-Eleven first partnered with Crime Stoppers in British Columbia to raise donations to support the program. The partnership included annual fund-raising drives through the National Canister Donation Program in Canada's 500 7-Eleven stores. In 26 years, Canadian 7-Eleven customers have generously donated more than $500,000.

Zone AP Manager Mark Broda accepted the award at the conference. As his predecessors before him, Mark also serves on the Crime Stoppers board of directors. "Crime Stoppers is a great organization," he said, "and has solved thousands of crimes in Canada with the support of 7-Eleven and our customers, who have been very generous with their donations over the years."

Founded in 1976 in Albuquerque, New Mexico, Crime Stoppers collects anonymous tips from the public on community safety and passes them on to the police for appropriate action. Crime Stoppers and its local, provincial, national and international associations in 28 countries assist in solving crime somewhere in the world every 14 minutes.

Canadian retailers focus on Black Friday next
Canadian merchants adopted Black Friday to compete with U.S. retailers when the Canadian dollar was at par, to reduce the flow of cross-border shoppers. There is still a lot of excitement here around Black Friday," said LeBlanc, adding that this year is an opportunity for Canadian retailers to consolidate awareness of the event among consumers. "I think last year was a big tipping point for most Canadian retailers," said Retail Council of Canada spokesperson Michael LeBlanc. thestar.com

Parcel Pick-Up Lockers Look to Take Canada by Storm - A new security risk on your sidewalk
InPost is rolling-out its 24/7 automated-parcel locker machines throughout Canada in an effort to make e-commerce shopping and returns more convenient. The concept launched in Canada earlier this year, and it expects to soon have locations near most Canadians. InPost is seeking landlords and retailers to partner as it expands into Canada. retail-insider.com

Toronto: Many Canadians Feel Vulnerable to Identity Theft Heading Into Holiday Shopping
Over half of Canadians (54%) say they are more concerned about identity theft today than they were a year ago according to a recent study by Equifax Canada on consumer spending habits online and in stores. Over the past 18 months, Equifax Canada has received over 180 reports of data breaches involving companies of every size. When surveyed almost half (49%) of Canadians indicated they are particularly worried about the risk of identity theft when making online purchases. Even with this growing risk and concern, 75% of shoppers still plan to make their holiday purchases online this year.

In response to fears about identity theft or fraud, the study also revealed that four in five Canadians (81%) have taken at least one of the following steps over the last 12 months:

Double-checked credit card statements - 53%
Updated security passwords - 41%
Shared less about self on social media - 34%
Installed security software - 27%
Used cash more often - 21%
Checked my credit report - 15%
Shopped less online - 15%
Purchased an identity theft product - 4% northumberlandview.ca

IKEA Canada sees 10.4% growth in 2015 Fiscal year ending August 31st. - Hits $1.795B in sales - with 26M store visits & 75M online visits

Holiday retail sales in Canada are projected to grow 4% over last year - Much stronger than U.S. counterparts by far


Retail Fast Facts: October 2015

Highlights:
● Total monthly retail sales changed by 1.4 per cent over the comparable month last year.
● Total sales excluding food, automotive and gasoline changed by 2.2 per cent over the comparable month last year. Read more

Oakville, Ontario: Thieves steal three tractor-trailers loaded with $50,000 worth of Campbell's soup
On Wednesday at around 11:30 p.m., suspects cut the lock on the gate to the fenced compound near the South Service Road and Eighth Line, police said. The intruders stole three Freightliner transport trucks, each towing a Stoughton trailer loaded with property. The trucks and trailers are valued at around $80,000. One trailer was loaded with detergent and other cleaning supplies valued at $23,000. The other two trailers were loaded with $50,000 worth of Campbell's Soup. thespec.com

Stellarton, NS: Sobeys bomb threat closes Stellarton streets for three hours
The store was evacuated of employees. As police investigated, Stellarton fire department with aid from other departments cordoned off some of the streets surrounding the store and remained on standby. A bomb-sniffing dog was brought in to aid the investigation. Emergency personnel were able to clear the scene by just after 8:30 p.m. thechronicleherald.ca

Police seek assistance identifying two men involved in theft of $10,000 watch
On Sunday, October 25, 2015, at approximately 5 p.m., two men entered a business in the Yonge Street and Dundas Street area. Once inside, the two men walked through the store, one man blocked the staff's view, and the other man removed a watch valued at over $10,000 from a display case. Both men then immediately left the store. cp24.com
Portage la Prairie RCMP Seeking Five Violent Men
RCMP in Portage la Prairie are looking for five violent men suspected in a robbery of a local business last month. Police say shortly after midnight on October 10, the men entered a store and stole a quantity of alcohol. They also allegedly assaulted a security guard who tried to stop them. All five suspects are described as aboriginal in appearance and drove away in a dark colored van with an unknown license plate. chrisd.ca
Saskatoon: Police are searching for a masked Armed Robber who hit a west side convenience store

e-commerce

Sponsored by The Zellman Group
Companies are finding that online fraud (the bulk of CNP fraud) often includes a phone call by the fraudster - Voice Biometrics
CNP fraud has more than doubled in the U.K. and Canada following the EMV migration, spiked more than 200% in Australia. As online security has tightened, fraudsters are exploiting the call center for easy access to information.

Here's how it happens. A professional fraudster buys stolen card and identity information on the black market. The goal is to make online purchases-this is often the bulk of CNP fraud. To maximize purchases, the fraudster wants to know the card's available credit limit. This helps avoid overcharges, so the customer isn't alerted to extreme use.

It's easy to ask the call center questions since it has access to the card and personal information (e.g., date of birth, social security number) to answer security questions. So they call the bank, pretend they're the account holder, and learn the available credit. Armed with this data, the fraudster then "goes to town" and starts making online purchases with the stolen card information.

In summary, fraudsters often call the bank or card issuer to check the available credit on stolen cards before making fraudulent purchases online. They may also request additional things like a credit increase or pre-clearance for a big purchase. These are considered "support" calls for CNP fraud.

The good news is this discovery gives banks a new way to protect themselves. Forward-thinking banks are building a database of known fraudster "voiceprints" in the call center with a new generation of voice biometrics. Passive voice biometrics can collect and examine a caller's voiceprint in the background of a normal call (no passphrase required). By screening live calls against the fraudster database, banks can detect fraudsters by voice, even on innocuous calls like available credit inquiry. When a known fraudster's voice is detected, banks can flag the customer account as possibly compromised. This all happens in the background and is unknown to the fraudster. When the fraudster then attempts CNP online fraud, the account is on high alert and the bank can reject the transaction. paymentssource.com

Retailers Struggle Getting E-Commerce Goods to Customers, Study Says

2015 Will Likely Be Known as the Year of Mobile Commerce (Infographic)

"Fraud is not a person - it is a dynamic grouping of statistics that deviate from the norm."
Stuart B. Levine, CFI, CFCI
CEO, The Zellman Group & Zelligent


ORC News
Sponsored by NEDAP

ORC's 'PRC' Report
Organized Retail Crime's Publicly Reported Cases Report
2012: 515 cases with $ 146,082,301 reported

2013: 893 cases with $501,839,481 reported

2014: 1199 cases with $ 681,802,614 reported

2015 (only through September 30): 1092 cases with $459,953,014 reported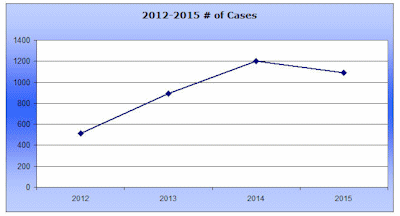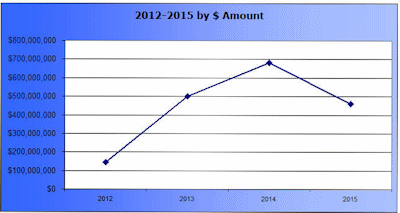 Multi-State Credit Card Fraud Gang Member Gets 5 yrs in Prison & Order to Pay $289,886 in Restitution - Hitting Target Stores
Tandika Jackson, 44, was given 57 months in prison and ordered to pay $289,886 in restitution for her role in a credit card fraud scheme that spanned five states, federal court records show. Jackson worked with co-defendants Darius Raine, 27, and Dejuan Raine, 28, both of Dolton, and Brandon Moore, 27, of Chicago, from June 2014 to September 2014 to obtain stolen credit card numbers.

The numbers were embossed on prepaid American Express cards, and they persuaded clerks at Target stores in Indiana, Illinois, Ohio, Kentucky and Virginia to apply funds from the cards to a second prepaid card. The group then used those cards to purchase items and obtain cash from ATM machines, including one at an East Chicago bank, court records state. nwitimes.com

Lake Wales, FL Two women arrested for felony theft busted at JC Penney in Eagle Ridge Mall; both had priors
Two Avon Park women were arrested and charged with grand theft Thursday at Eagle Ridge Mall in Lake Wales by Polk County authorities as part of a county-wide effort to deter thefts at local businesses. Dontavia Shyaza Strange and Precious Elissia McGhee both of Avon Park, were observed by Lake Wales police officers entering the J.C. Penney store located at the Eagle Ridge Mall. Officer Aubrey Davis followed the two, while officer Terrance Daniels waited at the entrance. Davis observed the two women selecting merchandise while carrying large shopping bags, police said. Moments later McGhee and Strange exited the store. They were stopped by Davis and Daniels and were found to have stolen merchandise valued at over $500. During an interview, Strange claimed not to know anything about the theft. She has been charged in the past with retail theft. McGhee "admitted to coming to the mall and stealing merchandise from the store," the news release adds. highlandstoday.com

Atlanta, GA: 2 Former Home Depot employees sentenced to Federal Prison; stole fellow employees ID's to open credit card applications
Former Home Depot employees Paulette Shorter and Lakisha Grimes have been sentenced to federal prison for stealing personal identifying information from fellow employees in order to submit fraudulent applications for credit cards. "The defendants stole the very personal information they were entrusted to protect," said U.S. Attorney John Horn. "They applied for fraudulent credit cards with personal identifying information taken from The Home Depot's human resources database. Grimes and Shorter violated the trust of their employer and their fellow employees, and they did so to enrich themselves at the expenses of others."

According to Horn and information presented in court, Shorter and Grimes worked as human resources employees in the Atlanta headquarters of the Home Depot where they had access to employee databases containing employee names, Social Security numbers, and birth dates. The defendants used personal identifying information stolen from the Home Depot employee database and other sources to apply online for Capital One credit cards in the names of different individuals, including Home Depot employees and job applicants. Home Depot Corporate Security discovered the fraudulent scheme based on a tip from a Home Depot employee and reported the identity theft to federal investigators.

In total, 32 fraudulent Capital One credit card applications were submitted as part of the scheme using stolen personal identifying information, and two of the approved credit cards were mailed to Shorter's and Grimes's residences. Two of Shorter's relatives used a credit card issued in the fraudulent scheme to purchase merchandise at several outlet stores.

Shorter, 32, of Orlando, Fla., was sentenced on Nov. 4 to two years and one day in prison to be followed by three years of supervised release, and she was ordered to pay $166.90 in restitution to Capital One. Shorter was convicted on this charge after she pleaded guilty.

Grimes, 38, of Conyers was sentenced on Jan. 16 to two years in prison to be followed by one year of supervised release. newtoncitizen.com

Lancaster, PA: Police seek to ID suspect who stole 22 pairs of jeans from JC Penney
Lancaster City Police turn to the public for help in identifying a retail theft suspect. On September 29, an unknown male walked into the JC Penney store at Park City Center and stole approximately 22 pairs of jeans, valued at about $1,000. When he was approached by store Loss Prevention personnel, the man fled the building and got into a car and fled. fox43.com
Juneau, Alaska: Woman guilty of stealing $2,800 in flea collars

Garden City, NY: On October 28th Officer Touhy arrested a 64 year old Syosset woman for the alleged theft of $730 of merchandise from Lord and Taylor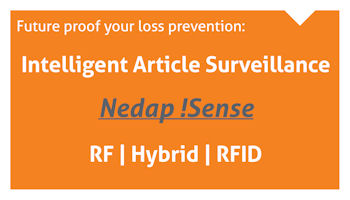 Do you have an ORC case to share?
Share your ORC news and help the industry grow

Retail Crime News

Sponsored by Security Resources
Credit Card Fraud Gang Tied to al Qaeda Leader
The Justice Department Thursday charged four men in Ohio, including two former Ohio State University students, with conspiring to provide a branch of al Qaeda with funding to support terrorist attacks. The four suspects-brothers Farooq Mohammad, 37, and Ibrahim Mohammad, 36, and brothers Asif Salim, 35, and Sultane Salim 40-were indicted on charges of providing material support to terrorists and conspiring to obstruct justice. The Mohammad brothers were also charged with conspiracy to commit bank fraud. The suspects couldn't immediately be reached for comment.

The alleged crimes date back to 2009, when the cleric Anwar al-Awlaki-who was later killed by a U.S. drone strike in Yemen-was a prominent figure in al Qaeda in the Arabian Peninsula.

According to the 72-page indictment, the men gathered about $22,000, in part by running up large balances on credit cards, and then Farooq Mohammad traveled to Yemen in July 2009 with two unidentified co-conspirators to deliver the money to Mr. Awlaki.

The two pairs of brothers worked to raise money through fraudulent credit card charges and deliver it to the al Qaida leader over about seven years beginning in 2005, according to an indictment filed in federal court in Ohio. The money, federal prosecutors said, was intended to support efforts to carry out violence against U.S. soldiers in Iraq and Afghanistan.

The charges against the four men "outline a plan to send thousands of dollars to a known terrorist, a plan which came to fruition shortly before one of the most notorious attempted attacks in recent memory-an attack claimed by that same terrorist," said U.S. Attorney Steven Dettelbach, referring to Mr. Awlaki.

All four men were charged with conspiracy to provide material support to terrorists, providing material support to terrorists and conspiracy to obstruct justice. abcnews.go.com wsj.com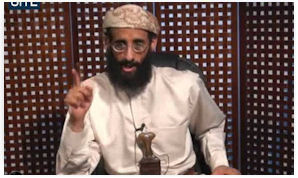 Baltimore, MD: Police investigating Robbery/ Shooting at Rite Aid; Clerk shot and wounded
This morning at about 4:30 a.m., police responded to 250 West Chase Street for a reported robbery. Upon arrival police discovered an employee suffering from a gunshot wound to the leg. The employee was taken to an area hospital for treatment, and is in stable condition. Citywide Shooting detectives are investigating this incident. abc2news.com
Search continues for 2nd arson suspect in Home Depot fires
Authorities are continuing to search for the second suspect in last week's intentionally set fires at Home Depot stores in Saginaw and Genesee counties. One of the suspects, Terrance A. Furline, remains jailed after his arraignment while police continue to look for Alvin B. Jenkins Sr. Furline and Jenkins, both from Mount Morris Township, are charged with conducting a continuing criminal enterprise, third-degree arson, first-degree retail fraud, and separate counts of conspiring to commit the latter two offenses. Investigators believe the Oct. 29 fire at the Home Depot at 3132 Bueker near Bay and Tittabawassee in Kochville Township was intentionally set in the insulation aisle to disguise a theft at the store, Saginaw County Sheriff William Federspiel said. A fire Oct. 28 at a Home Depot on Corunna Road just west of Mile Marker 118 on Interstate 75 near Flint burned under similar circumstances and is believed to have disguised a theft, Federspiel said. mlive.com
Omaha, NE: HyVee Robbery suspect posed as Armored Car Driver
Police have released new video of a robbery Thursday morning inside the Stonybrook Hy-Vee in southwest Omaha. The robber posed as an armored car guard. He entered the store at 10 a.m. looking to anyone like he was there to pick up a deposit. He got into the office where an employee opened the safe -- and that's when the robber pulled a gun. He waved the weapon at the employees at the room as one worker emptied the safe. Police say the robber got away in a maroon, two-door Lincoln that somebody else was driving. ketv.com

Jared in the Shops at Arbor Trails, Austin Texas was the victim of an Armed Robbery
The lone suspect held the store associates at gun point as he placed over 40 loose diamonds, valued at nearly $200,000 into his backpack and fled. No one was injured during the incident. It is believed the same suspect entered the Jared store in Houston, two hours after the first robbery.

Tyler, TX: Drones stolen during overnight robbery at Tyler hobby store
Thousands of dollars in drones are missing from a Tyler hobby store after a burglary early Friday morning. Tyler police say someone broke through the front door of Hobby Town USA off of Broadway Avenue just before 3 a.m. Officers responded to the store alarm, but did not find the suspect. They say security camera video shows he or she was wearing a rain jacket, a mask and gloves. Tyler police say the store owner told them several Dallas area Hobby Towns have also recently had drones stolen from their stores. Longview police were notified about the burglary and say no one has broken into their Hobby Town USA location. ksla.com

Navy Exchange cracks down on shoplifters
The Navy Exchange is known for providing military families with plenty of savings, yet some still can't help but look for the five finger discount. In 2014, NEX Loss Prevention/Safety associates investigated and resolved 1,192 cases. Out of those, 26 percent were juveniles and 17 percent were active duty military. "We want to be really out there and vigilant on finding those shoplifters," said Kelley Sterling, Public Affairs Officer with the Navy Exchange Service Command. The hottest ticket items for shoplifters seemed to be alcohol, video games and computer accessories. Overall, the NEX experiences less theft than other major retailers. The efforts of the loss prevention teams seem to be paying off, as numbers of shoplifting cases have been going down over the years. "When it comes down to it, shoplifting in general affects the bottom line for all retailers, and in our case the bottom line is the profits and 70 percent of our profits go back to the sailor and the Navy MWR program," said Sterling. In 2014, the Navy Exchange Command gave over $46 million to Morale, Welfare and Recreation. 13newsnow.com
Europol crackdown nets 133 people for airline fraud
More than 130 people have been arrested in an international operation to crack down on using stolen or fake credit cards to buy plane tickets, the European police agency Europol said on Friday. "Some 35 airlines and 32 countries were involved in this initiative, which took place at 109 airports across the world," Europol said in a statement. Some 160 suspect transactions were identified and a total of 133 people detained during the two-day operation which took place in airports across the world, from the EU to Canada, the US and Colombia. It "targeted criminals suspected of fraudulently purchasing plane tickets online using stolen or fake credit card data," Europol said, adding the Internet was aiding the spread of such crimes which affected millions of people annually. gulf-times.com

Anniston, AL: Talladega woman arrested following alleged theft, brawl at Piggly Wiggly

Little Rock, AR: Mapco employee busted for the theft of $6,500 in prepaid gift cards

Norway, Maine: Cumberland Farms employee charged with theft of over $8,500


Robberies and Burglaries
● AutoZone - Anderson, IN - Armed Robbery
● Casey's General - Godfrey, IL - Armed Robbery
● Circle K - Lafayette, IN - Armed Robbery
● Citgo - Atlanta, GA - Shooting
● CVS - Charleston, WV - Armed Robbery
● CVS - Leonardtown, MD - Armed Robbery
● CVS - Westland, MI - Armed Robbery
● Dollar General - Gentry, TX - Armed Robbery
● Fisher's Market - Milesburg, PA - Burglary
● Fueland - New Kensington, PA - Shooting/ 1 injured
● Midnight Farm - Martha's Vineyard, MA - Theft
● Quickstop - St Petersburg, FL - Armed Robbery
● RaceTrac - Dallas, TX - Armed Robbery/ 3 in custody
● Rite Aid - Baltimore, MD - Robbery/ Shooting
● Safeway - Kirkland, WA - Strong Armed Robbery
● Shell - San Carlos, CA - Armed Robbery
● Supreme Holiday Food - Suffolk, VA - Armed Robbery
● Valero - Montgomery Co, TX - Armed Robbery/ clerk shot
● Walgreens - Milwaukee, WI - Armed Robbery
● Zake - Rockford, IL - Armed Robbery
● 7-Eleven - Norfolk, VA - Armed Robbery


Featured Job Listings
Sponsored by NuTech National
Feature Your Job Here For 30 Days -
70% Aren't On the Boards
VP of Sales/Client Relations
More details coming soon
Confidential - Retained Search
Nationwide
Gus Downing
VP AP & Global Facilities
lululemon athletica
Vancouver, BC, Canada
lululemon athletica
AVP LP
Hy-Vee
West Des Moines, IA
Hy-Vee
Dir of Security
Signet Jewelers
Akron, OH
Signet Jewelers
Dir Global Security
VF Corporation
Greensboro, NC
VF Corporation
Dir LP
A'GACI
San Antonio, TX
A'GACI
Dir Safety & LP
Harbor Freight Tools
Calabasas, CA
Harbor Freight Tools
Director, LP
Save Mart Supermarkets
Modesto, CA
Save Mart Supermarkets
Dir AP
99 Cents Only Stores
Commerce, CA
99 Cents Only Stores
Dir LP
Pier 1 Imports
Fort Worth, TX
Pier 1 Imports
LP Dir
BevMo
Concord, CA
BevMo
Dir LP (Western Canada)
Walmart Canada
Calgary, CA
Walmart Canada
Director of LP
Pacific Sunwear
Anaheim, CA
Pacific Sunwear
Market AP Specialist
REI
Seattle, WA
REI
LP Officer
Bi-Mart Corp.
Yakima, WA
Bi-Mart Corp.
Zone Mgr, LP & Safety
Lumber Liquidators
Pomona, CA
Lumber Liquidators
Zone Mgr, LP & Safety
Lumber Liquidators
Sandston, VA
Lumber Liquidators

Daily Job Alerts


Appearing One Day Only
View our Internet Jobs Archives here
Sr ACES Quality Program Mgr, Quality & LP
Amazon
Seattle, WA
Amazon
Sr ACES Quality Program Mgr, Quality & LP
Amazon
Phoenix, AZ
Amazon
Sr ACES Quality Program Mgr, Quality & LP
Amazon
Robbinsville, NJ
Amazon
Sr ACES Quality Program Mgr, Quality & LP
Amazon
Indianapolis, IN
Amazon
Sr ACES Quality Program Mgr, Quality & LP
Amazon
Coppell, TX
Amazon
LP Manager
Amazon
Ruskin, FL
Amazon
Customer Safety & LP Mgr
Ryder
Orlando, FL
Ryder
ETL Assets Protection
Target
Cuyahoga Falls, OH
Target
ETL Assets Protection
Target
Edison, NJ
Target
Central Investigator LP
Home Depot
Elmont, NY
Home Depot
LP Supervisor
JC Penney
Richmond, VA
JC Penney
LP Specialist
Kroger
Little Rock, AR
Kroger
LP Specialist
Fred Meyer
Scappoose, OR
Kroger
Dept Mgr LP & Safety
Lowe's
Kalispell, MT
Lowe's
Dept Mgr LP & Safety
Lowe's
Opelousas, LA
Lowe's
AP Mgr in Training
Walmart
Hartford, CT
Wal-Mart
AP Mgr in Training
Walmart
Pearl, MS
Wal-Mart
AP Mgr in Training
Walmart
Polson, MT
Wal-Mart
AP Mgr in Training
Walmart
Meridian, MS
Wal-Mart
AP Mgr in Training
Walmart
Waveland, MS
Wal-Mart
LP Manager Hrly
Kmart
Du Bois, PA
Sears Holdings Corp
LP Manager
Sears
Torrance, CA
Sears Holdings Corp
LP Manager Hrly
Kmart
Jackson, TN
Sears Holdings Corp
LP Manager
Alex and Ani
New York, NY
Alex and Ani
LP Manager
Belk
Burlington, NC
Belk



Home of the Industry's Original
On the Move
Sponsored by Civil Demand Associates
| | |
| --- | --- |
| | Richard Stidham was named Area Asset Protection Leader for Big Lots. |
Post Your New Job or Promotion!
See all the Industry Movement


Your Career
Sponsor this section of the Daily
3 Things to Help You Become a More Authentic Leader It's a natural human instinct to want to fit in, feel like we're part of the team, oftentimes resulting in us reinventing ourselves in some way. However, what people need in a leader is some who is true and authentic. Use these tips to find your true self. Take off the mask

11 Mistakes to Avoid as a New Boss
You're the new boss, and with being a first-time manager, it comes with a lot of delegating, team-inspiring and challenges that will test your will-power and perseverance. Here are some mistakes you want to avoid to be a more confident leader. Proofread everything

The Myth of Fearless Leadership: How to Lead When You're Afraid There are some great leaders who seem unafraid of even the worst possible situations, but it's not that they aren't fearful. It's that they know what to do and how to handle themselves in the face of fear. Here are six ways you can confront your fears. Not alone

5 Bad Leadership Habits to Leave Behind in 2016 If your New Years Resolution for 2016 is to become a great leader, it will require you to think differently and turn those bad habits into good and effective ones. Here are five bad habits that you need to shed if your goal is to be a better leader. Be open to change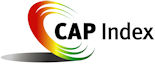 Tip of the Day
Sponsored by Vector Security
With the ever increasing role technology is playing in our world and booming m-commerce and e-commerce business the profile of the future LP executive will change dramatically over the next decade. Getting in front of it might be a wise path as it will actually continue to increase. Taking classes, reading books, getting involved is the key. Mastering technology in so far as the benefit it delivers and the exposure it represents should be an objective in your career development.

Just a Thought,
Gus





Upcoming Events
---

Recruiting?
Get your job e-mailed to everyone... everyday
Post on our Featured Jobs Board!
Reach your target audience in 2015 every day!
Request our 2015 Media Kit
update account / change e-mail
unsubscribe FEEDBACK
www.downing-downing.com

Advertise With The D&D Daily




36615 Vine Street, Suite 103
Willoughby, OH 44094
440.942.0671
copyright 2009-2019
all rights reserved globally