The D&D Daily Mobile Edition
November 7,

2014



The LP Industry's #1 News Source - Informing, Educating and Instilling a sense of community


Spotlight on Leadership

Greenpeace Protesters At the Corp. Door - Federal Investigators Raid - Talk About Walking Into Pressure

Retailer Lumber Liquidators New Sustainability Policy Is Making a Difference
How'd you like to walk into this as an LP Senior Executive - Ray Cotton did Just That

Federal investigators raided the offices of Lumber Liquidators - Stock Tumbles - 9-27-13 Stocks of the hardwood flooring retailer fell sharply on Friday as the news emerged, dropping just over 10% at midday. No arrests were made and the search warrants remain sealed, said Brandon Montgomery, a spokesman for the Department of Homeland Security. He said the search involved special agents from the Immigrations and Customs Enforcement, U.S. Fish and Wildlife Service and the Department of Justice. Lumber Liquidators (LL) suggested the investigation involved its importation of wood products, which come from "approximately 110 domestic and international mills around the world." Lumber Liquidators said it "takes its sourcing and compliance very seriously, and is cooperating with authorities." cnn.com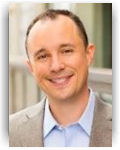 Ray Cotton named CCO for Lumber Liquidators - A huge industry announcement - The first time an LP Executive has acquired the position - 2/20/14 Ray Cotton was promoted to Chief Compliance Officer for Lumber Liquidators. This is in addition to his role as VP of Global Security and Risk for the specialty retailer of hardwood flooring. This promotion is a major announcement for a number of reasons: It's an LP industry first - the first time an LP executive has acquired the position of CCO. It's also a major development for the Lumber Liquidators Company, which has made great strides since federal authorities raided their Virginia headquarters last September after claims by the Environmental Investigation Agency that they purchased illegal wood from protected forests in Russia through a Chinese-owned supplier. It now appears that Lumber Liquidators has come out on top, with Fourth Quarter sales up 15.6% and net sales up 22.7%. Add to that this new addition of a Chief Compliance Office in Ray Cotton, and you have a retailer that is absolutely on fire, outpacing everyone in the retail industry right now.

Greenpeace stages massive Lumber Liquidators protest - 5-23-14 The founder of Lumber Liquidators, the Toano-based flooring giant, pulled up quick and fast to a group of protesters blocking the entrance to his company's headquarters. On Friday, Greenpeace activists had two cars in the entrance and unfurled a banner that read 'Amazon wood, your $hare of forest crime.' As protesters sat chained to their cars, traffic backed up with employees trying to get to work. At least a half dozen James City County police officers stayed on scene throughout the morning. At one point, a protester suspended on the stand holding the banner fell from his perch roughly 20 feet in the air and landed on a car beneath him. The protester was checked by medics and walked away unharmed. The protest comes on the morning of Lumber Liquidators' annual shareholders meeting, the first since federal investigators raided the company's headquarters last September. Earlier this month, Greenpeace leveled new allegations against Lumber Liquidators, saying it was knowingly purchasing wood illegally cut down in the Amazon rain forest but was being sold with valid paperwork that belonged to other timber shipments. In an exclusive interview Friday morning, Lumber Liquidators founder and chairman Tom Sullivan told 13News Now the allegations are false. Sullivan said the company has nothing to hide. Lumber Liquidators' chief compliance officer Ray Cotton invited one of Greenpeace's chief forest campaigners inside the company's headquarters to talk. Greenpeace representative Daniel Brindis spoke with Lumber Liquidators executives for roughly and hour and a half about the organization's concerns. When the meeting was over, protesters decided to take down the blockade. 'We sell good quality product, good products. We have nothing to be-- we don't hide anything. They can check everything,' Sullivan said. 13newsnow.com
Lumber Liquidators responds to investigation, criticism More than a year after federal investigators raided the company's headquarters, the chief compliance officer for flooring giant Lumber Liquidators is addressing steps the company is taking to ensure it is buying legally-sourced timber. Agents with Homeland Security Investigations began investigating the company in September 2013 after allegations surfaced that the company was knowingly buying illegally-sourced timber. The federal investigation was followed by multiple lawsuits and criticism from two environmental non-profits, the Environmental Investigation Agency and Greenpeace. Now the embattled company is responding by creating a new sustainability policy. Ray Cotton, the company's chief compliance officer, spoke exclusively with 13News Now about the policy, in his first interview since the federal investigation began. Cotton was hired in February, months after the federal investigation began. In the time with the company, he has been promoted to senior vice president and given additional staff to oversee the company's compliance with federal sourcing laws. But Cotton says his hiring, additions to his staff and the creation of the formal sustainability policy is not a response to the investigation or months of scrutiny the company has gotten. "In terms of the way we source, we've always been world class," Cotton said. "We've always been transparent about those things. I think the difference is we've made it more obvious on the optics." Daniel Brindis, a Greenpeace activist who has led the campaign against Lumber Liquidators' sourcing in Brazil, said he is encouraged by the company's recent action but hopes to see more progress in the future. This is definitely a significant step. It represents a high level of investment on the part of the company that wasn't there before," Brindis said. "We feel like its commitments to environmental and social responsibility could be a bit more specific and stronger." Brindis was quick to add that the new steps Cotton and his team are taking now does not mean that they should be cleared from past allegations of wrongdoing. But Cotton said the company has never knowingly broken the law. We are transparent and we are open and ethical in the way we do things," Cotton said. "I have known the CEO a long time. He wants to provide best value to customers, shareholder value, all stakeholders but he's not going to cheat to do that." The company's sustainability webpage outlines a number of steps and initiatives planned to ensure continued compliance with federal laws. Among those are plans to increase DNA testing of wood and aggressive scrutiny of customs paperwork that comes with imported wood by third-party auditors. Cotton said he is also traveling to the company's suppliers around the world to educate them about the company's policies. He said his team will only continue to improve on the company's commitment to sustainability. "I have asked those questions and I have pushed hard and I've gotten good answers. I'm still here. The company is doing all the right stuff and only getting better," he said. 13newsnow.com
Editor's Note: We've made this story a Spotlight on Leadership today for a reason. That reason, being that what Loss Prevention executive would ever see themselves dealing with Greenpeace or a Federal raid at your corporate offices. Pilot Flying J, a 600 store location truck stop retailer, had to respond to a Federal raid as well dealing with an internal fraud ring that had been ripping off their best customers by shorting them on their rewards program in order to kick up bonuses. But the point is that while most may never have to deal with these types of issues, and some may even try to avoid them, it's critical that you're aware of them and understand, that as the Loss Prevention executive, you may be called upon one day to have to manage the response and processes that surround these types of issues. And in Ray Cotton's case, he saw this as a challenge to become more involved in the overall business and be able to truly contribute and make a significant impact both with his organization and with their social responsibility. To that the Daily commends him and feels that it deserves a Spotlight on Leadership.

News Brief
Sponsored by WG Security Products, Inc.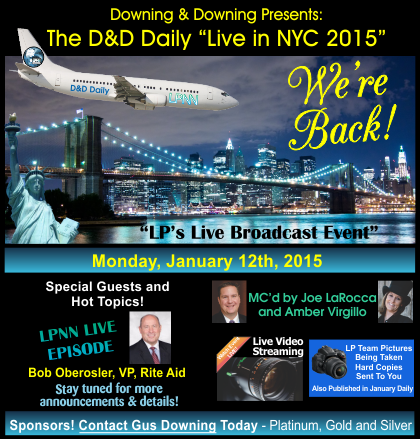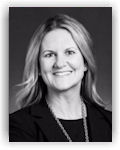 Jacqueline Hourigan Rice was named Senior VP Chief Risk and Compliance Officer for Target. Rice is a 17-year veteran of General Motors, where she most recently served as chief compliance officer. Rice joins Target effective Dec. 1, and will report directly to company chairman and CEO Brian Cornell. In addition, the company is elevating the position to include centralized oversight of enterprise risk management, compliance, vendor management and corporate security under her leadership. "Earlier this year, Target stated our commitment to overhaul our information security and compliance structure and practices, and with that came the need to elevate the role of key positions in the company," said Cornell. "Jackie is a proven leader with solid global experience and I know she has what it takes to help us move forward in this complex and ever-changing environment." Rice partly succeeds Ann Scovil, who retired in March as VP of assurance, risk and compliance. But in her expanded role, Rice will also be responsible for corporate security and its suppliers. Earlier this year, Target announced that it was overhauling information security and compliance which included external searches for leaders in those areas. chainstoreage.com

Store Violence Up Over Last Few Years
In a number of conversations with senior Loss Prevention executives we've heard a reoccurring concern over the rise in violence in and around stores nationwide. With one executive saying it used to consume 2% of their time and now it takes 10% of their time. This violence ranging from robbery, fraud, and shoplifting has become a major concern for the law enforcement community as well. With one senior LP executive actually visiting a number of agencies to talk about resolutions, prevention, and response techniques. Are we seeing an increase in violence? Certainly we see it in the recent FBI report on Active Shooters and we're seeing it in the number of deaths associated with robberies and shoplifting reported here on the Daily. What are your thoughts?

America's Security Guard Business is Booming
America's preoccupation with safety and struggle with high-profile shootings has resulted in a boom in the number of security guards and private patrol officers. More than 680,000 work in the field, federal labor statistics show, a 20 percent increase since 2004. The security industry has grown four times faster than the private-sector labor market over that period. The first spike came after 9/11, according to Michigan State University criminal justice professor Mahesh Nalla. Back then, companies all along the private sector redid security plans to prepare for unlikely tragedies. The security field became a $7 billion industry. Those numbers began to slow down during the recession, but picked up again after a barrage of shootings in highly populated areas that don't involve gang or drugs violence, a category the FBI calls "active shootings." The FBI recently released a report looked at active shootings over the past 14 years, and discovered between the first and second half of the study. The seven years averaged 6.4 incidents annually, the last seven years averaged 16.4. The result is a country in which private security personnel outnumber police officers three to one. washingtonpost.com

Home Depot says 53 million email addresses compromised during breach Home Depot says that in addition to 56 million payment cards, the attackers responsible for the breach on their POS network earlier this year also compromised 53 million email addresses. Thursday's breach investigation update also said the attackers leveraged a third-party vendor's username and password in order to access the network. "Criminals used a third-party vendor's user name and password to enter the perimeter of Home Depot's network. These stolen credentials alone did not provide direct access to the company's point-of-sale devices." The retailer has stated previously that they believe the malware used in the attack was active on their POS network between April and September of 2014. "This is mainly because Home Depot, like other retailers that got breached, were more focused on trying to prevent an attack than trying to detect an active compromise," he added. csoonline.com

Fears Grow Over West Coast Ports as Comps Hit Retailers already concerned about weak demand as they head into the critical holiday season have a new concern: limited supply. The International Longshore and Warehouse Union on Thursday expanded its industrial action to the ports of Los Angeles and Long Beach from, beginning on Monday, the Pacific Northwest. Late that night, 105 associations across the retail, manufacturing, agricultural and other industries sent a letter to President Obama asking him to become involved in the contract negotiations between the Pacific Maritime Association and the ILGWU. Editors Note: Retailers are even mentioning it in their quarterly reports and conference calls about how it may impact holiday sales. This could be a huge problem without the Administration jumping in. With shipments backlogged because of not enough containers and the union contract issues we're looking at a perfect storm for lack of supply in the stores to meet numbers. wwd.com

Sears may be selling 200 to 300 stores to lease back & raise money The move would entail the company forming a real estate investment trust, or REIT, that would hold the stores. Sears would continue to operate in the stores by leasing them back. Sears said it would get "substantial proceeds" from the sale, and that shareholders would be given the option to buy shares of the REIT. sfgate.com

Six tips for becoming EMV compliant
"Liability shift" is a phrase striking fear in the hearts of payment accepting retailers, restaurants, hotels, banks and more. The October 2015 shift of liability from banks to sellers (attended transactions) is now less than one year out. How are sellers going about the process of moving to an EMV compliant solution? What can other sellers learn from those that have recently upgraded to EMV-compliant systems? Given that there are many moving parts, how can businesses navigate the transition to EMV compliance? 1. Start early 2. Plan for the future 3. Communicate. 4. Identify a list of must-haves 5. Select suppliers 6. Budget funds Some questions to ask early in your process: retailcustomerexperience.com

Key control?? Key-copying website sparks home security concerns Duplicating keys traditionally involves a trip to the hardware store. Now it's as easy as taking a picture, causing many people to question if they're safe when they lock the door. Keys Duplicated, the latest digital copying company to gain momentum, requires just two pictures and a credit card number before they mail a copy of your key within the week. The convenience appeals to consumers, but also poses a threat of someone else obtaining a copy of your key when you least expect it. "We require both a picture of the front and the back of the key. [This] ensures that you actually have physical access to the key. You can't be walking by, see it on someone's carabineer or walk by a table," Keys Duplicated Co-Founder Jordan Meyer explained. "We reject keys that look like they've been tampered with or manipulated." Meyer said Keys Duplicated was originally intended to help business who needed multiple key copies, but with more individuals using the service, the threat of criminal intent is something they said they're prepared for if it happens. "We're looking for it all the time and are more than willing to cooperate with law enforcement," Meyers said. Sergeant Brewer with the New Hanover County Sheriff's Office said the app most likely won't attract random criminals because "the path of least resistance is what they use," such as an open window or an unlocked door. wect.com
Home Depot test delivery-from-store expansion

Whole Foods plans 38-42 new stores

Quarterly Same Store Sales Results
Canada's Canadian Tire Q3 Sport Chek up 11.2%, Mark's up 6.8%, Canadian Tire stores up 3.2% with overall sales up 3.8%
Wendy's Q3 company owned stores up 2% with sales down 20% due to sale of company owned stores
bebe Q1 up 0.7% with net sales down 6.5%
Gap Q3 down 2% (Gap Global down 5%, Banana Republic flat, Old Navy Global up 1%) with net sales down .02%
Roundy's Q3 down 2.7% with net sales up 16%
Abercrombie & Fitch Q3 down 10% with revenue down 12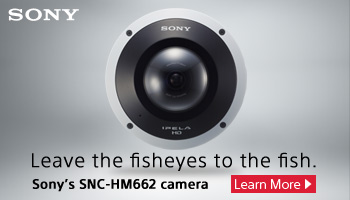 All the news - One place - One Source - One Time
The D&D Daily respects your time
& doesn't filter retail's reality
Report Your News!
(content subject to approval)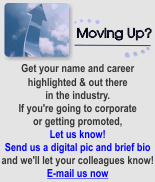 Loss Prevention News Network

Representing WG Security Products, Ed Wolfe, VP Business Development, and Tim Gates, VP Sales, tell us how their new Seal Tag product is helping retailers across North America combat the growing problem of wardrobing. An innovator in EAS products, WG also offers the Ninja Tag, a security solution designed for ease of use and the advanced security of boxed merchandise. Ed and Tim reveal why WG's innovative products are making a huge impact on the retail industry.

Watch the interview here.
Episode Sponsored By:




Filmed at the D&D Daily's 2014 "Live in NYC" Broadcast Event.




Joan Manson

Sponsored By:


Bass Security





Sponsored By:



Keith White & Michael Nelson

Sponsored By:


Dan Faketty and Professor Bob Hanson

Sponsored By:


The NRF's LP Legislative Committee, a National Update





Jeff Fulmer & Jon Gold


Sponsored By:


Preparing - Training - Responding to the Active Shooter





Rich Mellor


Sponsored By:

Cyber Security's Increasing Impact on Retail & the Role of Loss Prevention

Tom Litchford
Sponsored By:

Stan Welch, VP of LP, JCPenney



Sponsored By:



In case you missed it ...
Click here to view all the episodes from
"Live in Ft. Lauderdale at the NRF LP Show."

Solution Providers, have a video or commercial you want to publish? Contact us.



Canadian Push
Sponsored by Vector Security
Canada is no cakewalk for U.S. Retailers - But They're Still Opening More Stores - A must read!
The complex business environment has high tax rates and wages, smaller retail spaces and a morass of national and provincial regulations - all in a country that spans more than 3,000 miles of often-inhospitable terrain. Some retailers failed to do their homework. Discount retailer Big Lots left Canada after two years despite the escalating popularity of uber-discounters. J.Crew seriously misread the market when it tried to increase prices and was forced to backtrack. Some believe the bloom is off the maple leaf for other reasons. The Canadian economy has slowed a bit compared with a few years ago when retail sales were growing at 4-5 percent annually. "It's down to 1-2 percent and we'll probably end up with 2.5 percent growth for 2014." Another troubling sign relates to the impending retirement of many Baby Boomers, leaving a smaller share of the population to drive economic growth and sustain the tax base, according to a new study by the Conference Board. Whether this trend will impact near-term expansion by U.S. retailers is uncertain. Competition is becoming increasingly intense from Canada-based retailers like Canadian Tire, Hudson's Bay and grocery giant Loblaw, all of which are bumping up technology investments. Chico's is opening its first three stores in the Toronto area this year. Hudson's Bay, which purchased Saks Fifth Avenue in September, plans to bring seven Saks stores to Canada and is said to be considering as many as 25 Saks' Off Fifth locations in the country. Several issues will continue to drive U.S. expansion in Canada. "A lot of retailers have reached maturity in the U.S. with existing concepts and are looking for growth internationally." "Canada is not as complex a move... . It's almost seen as being domestic since we speak the same language and the markets are easy to get to."
nrf.com
Target's Canadian Disaster Continues - Same Quarter Sales Down 11.4%
There appears to be no light at the end of the tunnel for Target in Canada. The retail giant's catastrophic comedy of errors north of the border is continuing and getting worse. Recent Canadian press reports reveal that Target has not fixed a thing in that country and actually seems to be getting worse. Some of recent highlights of Target's bungling : ●Target Canada Co. President Mark Schindele admitted that his company's computer system is not ordering enough merchandise to keep the shelves stocked. The Toronto Globe & Mail reported that bare shelves and huge holes in inventory are still a problem at Target Canada. ●Target Canada's answer to the stocking problem is to order more merchandise than the ordering system recommends. ●Target Canada employees are not keeping accurate tallies of the amount of merchandise on the shelves. The Globe & Mail reported that Target is having trouble maintaining accurate price tags and adequately stocking its stores. ●Shoppers at Target Canada told a Globe & Mail reporter that items advertised on Target.com were not available at stores in Ontario. ●Target's operating loss in Canada grew by 11% in the first three quarters of 2014 to $415 million. That's nearly half Target Canada's total sales, which were $842 million in the same period. ●Barcodes on some of the products in Target's distribution system did not match those in Target Canada's computers, Target Canada CEO Brian Cornell admitted to The Globe & Mail. ●Merchandise was getting stuck in Target Canada's distribution system rather than reaching Target shelves, Cornell admitted. ●Target Canada's gross profit margin has fallen to 18.4%. ●Some of the items advertised in Target Canada's newspaper flyers are not on the shelves. ●Halloween merchandise in Ontario Targets was tucked away in the back of the store so customers could not find it.
seekingalpha.com
Indigo Books scouting locations for new stores
Future Shop opening third small-format store on Cornwall, Ontario
Amazon's same-day delivery expands to Canada
RCMP bust importer & seize 13,000 counterfeit items in Montreal after 11 month investigation
Suspect in two armed robberies at Circle K store in custody
Organized Criminal Groups behind illegal tobacco sales in Alberta - 10% of all sales are contraband The association, which represents more than 2,400 convenience store retailers in Alberta, wants stronger anti-contraband legislation and more enforcement. RCMP Cpl. Sharon Franks said organized crime is behind the contraband tobacco sales. Much of the illegal product comes from Ontario and Quebec, including First Nations communities. The availability of illegal tobacco is clearly a problem in Alberta," Klukas said Wednesday. "Illegal tobacco is sold without proper taxation, making its rock-bottom pricing appealing to young people. huffingtonpost.ca
Surrey RCMP investigating multiple gas station and Convenience store Robberies, 'These people will not stop until they're caught' A rash of gas station and convenience-store robberies throughout Surrey - including South Surrey - since Sept. 24 is prompting police to ask for the public's help to identify suspects before the crimes can escalate into potentially violent situations. "It's only a matter of time before we're dealing with a larger crime instead of a theft," Surrey RCMP Cpl. Bert Paquet warned Thursday. Paquet noted the robberies - which have struck most areas of the city - have typically taken place in the 3-6 a.m. time period and the robbers have primarily focused on cigarettes and other tobacco products. Similarity of the crimes leads police to believe the same two people are responsible for all of them - in the majority of cases, the robbers have backed a stolen Dodge Caravan into the businesses' locked front doors to break them open. peacearchnews.com

e-commerce

Sponsored by The Zellman Group
Fraud risk increases as e-commerce grows
Shopping in person is fast becoming an alien concept for today's time-pushed, convenience-hungry consumer, says Martin Walshaw, senior engineer at F5 Networks. The latest forecasts by eMarketer claim that worldwide business-to-consumer (B2C) e-commerce sales will increase by 20.1% this year to hit a mindboggling $1 500 trillion. Soaring use is being driven by, among other things, expanding online and mobile user bases in emerging markets, advancing shipping and payment options, and the relentless push by major brands into new international markets. Putting a global spotlight on the retail sector's cyber vulnerability, BT research recently found that 34% of IT decision-makers claimed their organizations were hit by Distributed Denial of Service (DDoS) attacks in the past year; 80% of these were targeted more than once.
it-online.com
IBM predicts record mobile holiday sales
IBM research based on digital analytics predicts a total online sales increase of more than 15% over a 5-day period between Thanksgiving and Cyber Mon. The biggest increase in online sales is expected on Cyber Monday with a predicted 15.8% increase over the last year, followed closely by Thanksgiving with an increase of 15.6%. Mobile browsing is the primary driver of online growth and will account for 48.2% of all online traffic over the 5-day period, an increase of 23% over last year. Mobile sales are also expected to rise 9.5%.
retailingtoday.com
Target quietly testing mobile payment app to rival Apple Pay
"Fraud is not a person - it is a dynamic grouping of statistics that deviate from the norm."
Stuart B. Levine, CFI, CFCI
CEO, The Zellman Group & Zellman Fraudnet

ORC News
Sponsored by Security Resources
ORC Ring Leader of York, PA., 137 member gang ordered to pay $400,000 The judge ordered Giuffrida to pay $397,431.18 - the total amount of loss to the York-area stores targeted by the scheme. yorkdispatch.com

FBI leads joint investigation of CVS robbery spree in Richmond, VA The Federal Bureau of Investigation's Richmond field office has combined efforts with local law enforcement agencies in four Virginia counties and three additional cities to identify and locate a suspect responsible for multiple robberies. Federal investigators believe robberies in Henrico, Hanover, Arlington and Prince William counties, as well as in Fredericksburg, Williamsburg and Hampton, were all the work of the same suspect. He is wanted in connection to robberies from various CVS stores around Virginia on July 15, July 26, August 13, September 16, October 10 and October 26. In each robbery, a black male suspect entered the CVS drug store and made off with quantities of prescription medication including Oxycodone, and cash. Investigators from the FBI, the Henrico County Police Division, the Hanover County Sheriff's Office, the Fredericksburg Police Department, the City of Williamsburg Police Department, the Arlington County Police Department, the Prince William County Police Department, and the Hampton Police Department encourage the public to contact authorities with tips that may lead to the identification and/or location of this suspect. nbc12.com

1 Walmart Associates and 4 others arrested in theft ring bust in Houston Five women are facing felony charges after investigators say they busted a theft ring at a Walmart. The women charged are Kimberly Kallie, 25, Rolena Watson, 20. Kiara Robertson, 21, LaMonique Perkins, 24, and Latasha Hawks, 31. They all worked at Walmart off Rowlett road in Southeast Houston. Watson was a cashier. According to court documents, she stole and gave money to the other four women charged. This allegedly happened between April 1-22. The store's asset protection manager said Watson gave a total of $2,096.88 to them, sometimes by under-ringing items and stealing the cash. That manager told investigators he has voluntary written statements from each suspect, admitting they knew each other and they were working together. He also has surveillance video and cash register documents as evidence. According to court documents, all five women admitted they were working together to under-ring items and steal cash. click2houston.com
Two Montcalm County, MI men arrested in $2K Walmart heist Two 19-year-old men from Stanton were arrested Wednesday in the Walmart parking lot after they left the store with more than $2,000 in merchandise they allegedly didn't pay for hidden in containers. Sawyer Bowers and Joseph John Velchansky were arraigned Thursday. Store personnel provided a description of Bowers and Velchansky to deputies, who confronted the two outside the store. Merchandise recovered at the scene included a backpack and a cooler filled with Xbox games, an Xbox drive, clothing and other items. sentinel-standard.com

Alleged getaway driver sought after robbery outside SE Fresno Walmart Fresno police are still looking for the accomplice in a robbery caught on camera. Omar Pacheco, 35, is wanted for robbery, credit fraud and identity theft. Police say he drove the getaway car following a crime at a Southeast Fresno Walmart last week. Surveillance video shows the underage suspect, who is already in custody, walks up to the victim and steals her diaper bag, which had credit and Social Security cards inside. Detectives say the teen met up with Pacheco and left the scene moments later. abc30.com
Stockton, CA Neighborhood Watch Breaks Up Alleged Major Identity Theft Ring A Stockton neighborhood watch helped break up a major identity theft ring being run inside a neighboring home. The new arrivals in the neighborhood tried cleaning up the place, and even passed out Halloween candy, but something seemed off. Neighbors say cars would come and go at all hours. When the neighborhood watch captain contacted police, he figured they just had squatters in a vacant home. He had no idea they would help bust an alleged major identity theft ring operating on their Stockton street. Cops raided the home and say they found dozens of credit cards, ID cards, gift cards and Social Security cards. So far police say there are at least 50 potential victims. cbslocal.com

Indianapolis Police investigate Thieves using gift cards to cover up credit card fraud

Polk County Sheriff's Office Alliance ORC Crime 40 Hour Class This 40 hour course will include class room, practical exercises and an exam at the end of the course. This course is being offered free of charge to the agencies wishing to participate. The detective/officer and supervisor, upon passing the exam will receive a training certificate. The Polk County Sheriff's Retail Alliance members will be providing assistance with training. The course will be from Nov 17. - Nov 21. at the Polk County Sheriff's Office: 1891 Jim Keene Blvd., Winter Haven, FL 33880.

Hotels: Lakeland Marriot, 3701 Harden Blvd., Lakeland, FL 33803; $83 per night, 863-680-2323
Hampton Inn, 202 Cypress Gardens Blvd., Winter Havens, FL 33880; $89 per night, 863-299-9251.
RSVP or Questions Contact: Tom Leary @ 863-514-4822 or at tleary@polksheriff.org
Do you have an ORC case to share?
Share your ORC news and help the industry grow


Retail Crime News

Sponsored by NuTech National
2 plead guilty in 2010 theft of $50M prescription drugs Two Florida residents pleaded guilty Wednesday to roles in a 2010 Connecticut warehouse theft that prosecutors say involved between $50 million and $100 million in prescription drugs. Prosecutors said the men cut a hole in the warehouse roof and disabled the alarm system, then loaded more than 40 pallets of pharmaceuticals onto a tractor-trailer that Marquez drove to Florida. The group stashed them in Miami-area self-storage units, where some were recovered. Two other Miami-area brothers, Amaury Villa and Amed Villa, also Cuban citizens, have pleaded guilty to charges in the Connecticut case and are awaiting sentencing. Yosmany Nunez, 42, of Southwest Ranches and Alexander Marquez, 41, of Hialeah each pleaded guilty in federal court to one count of transportation of stolen property. They could face up to 10 years in prison at sentencing in February. wtnh.com

Felony Lane Gang member arrested in Florida
A suspected member of the Felony Lane Gang, a nationwide ring of identity thieves that prey on women, has been captured by Round Rock police. Officers say the woman arrested made fraudulent transactions locally totaling $28,000. 22-year-old Colleen Adele Akers is charged with the second degree felony of fraud and 13 state jail felonies including forgery, credit card abuse and theft. Police say she appears to be a member of the felony lane gang. The gang targets women by breaking into their vehicles and stealing purses and wallets. They then recruit women to pose as the victims and make transactions at the victims' banks. Police say Akers racked up 28,000 in fraudulent transactions in two months. myfoxaustin.com

Off-duty officer shoots Smash-and-Grab robbery suspect at Walmart store in Woodbridge, VA Prince William County police say a smash-and-grab robbery suspect was shot by an off-duty police officer outside a Walmart store in Woodbridge. Police say at around 4:30 p.m., the male suspect entered the store located in the 14000 block of Worth Avenue and approached the jewelry counter. With a hammer in each hand, the suspect broke the glass display cases. Prince William County Police spokesperson Jonathan Perok says the off-duty officer encountered the suspect in the store, issued commands, then followed him to the parking lot where he issued more commands. The suspect ignored them and was subsequently shot by the officer. Other officers arrived at the scene and detained the man. The suspect was flown to a local hospital where he had to undergo surgery. It is unclear whether the officer drew his gun inside the store or once they were outside. We are told the off-duty officer was not a Prince William County officer, but authorities are not saying what agency he works for. myfoxdc.com
After four hours, pawnshop hostage drama in Buffalo, NY ended with gunman killing himself An ordinary brisk November day turned tragic Thursday after a man with a familiar face walked into a downtown Buffalo pawnshop just before 9:30 a.m. and asked to see a shotgun. The clerk handed Calvin Smith a 20-gauge shotgun. Then Smith, who had been to the Broadway pawnshop before, reached into his pocket and pulled out a shotgun shell. From then, "things happened rapidly," said Buffalo Police Lt. Jeffrey Rinaldo. More than four hours after Smith walked into Metro Loan Pawnbrokers, 42 Broadway, and held three employees hostage, he pointed the shotgun at his own head. At about 1:40 p.m., the 36-year-old Hamburg man then pulled the trigger, ending his life. None of the hostages was physically harmed. buffalonews.com
Man Dies After Stabbing At Ridgmar Mall in Fort Worth, TX Police in Fort Worth have identified a person of interest in the case of a stabbing at the Ridgmar Mall. The incident happened at around 8:45 p.m. on Thursday night, shortly before the shopping center closed for the day. The victim was walking to his car in the parking lot, between Dillard's and Old Navy. That is when the man was attacked by somebody and stabbed multiple times. "He had his bags and all of that, so it wasn't like a robbery or anything," recalled a witness identified as Blake. "It looked like he was leaving because he was shopping. Someone came up from behind him, stabbed him, he fell back and they took off outside." Immediately after the attack, the victim ran back inside of the shopping mall. He dropped his bags inside of the doorway and then collapsed on the floor. cbslocal.com

Man killed in drive-by shooting at Somersville Towne Center, Antioch, CA A 32-year-old man died Thursday outside a shopping mall after a drive-by shooting. The man, whose name was not released, was in the parking lot near 24 Hour Fitness at the Somersville Towne Center when someone sprayed gunfire from a car, Antioch police Cpl. William Dee said. The shooting was reported just before noon at the mall, located at 2550 Somersville Road. The suspect car was only described as a blue vehicle and no other information was available. Several shots were fired and at least three other cars were hit, Dee said. Bullet casings, marked by police, were scattered around the scene. sfgate.com

Rappper Big Paybacc Shot and Killed Inside a Los Angeles McDonald's A popular California-based rapper was shot and killed inside a McDonald's outside of Los Angeles during rush-hour traffic. Rapper Big Paybacc was shot and killed Thursday inside a McDonald's in Palmdale, Calif., about an hour northeast of Los Angeles, the police reports. Paybacc, whose real name was Habeeb Ameer Zekajj, 38, was reportedly eating lunch at the McDonald's during the busiest part of the day when, out of nowhere, a man walked in, shot the rapper once, and left. The rapper died on the scene. There were approximately 20 other people were inside the fast food store at the time of the shooting. atlantadailyworld.com

Thief Points Gun at Sears Security Officers Before Carjacking Man in Crenshaw, CA An armed thief pointed a gun at loss prevention officers before carjacking a man outside a Sears store in Crenshaw. The shoplifter pointed a revolver at victim Angel Hererra's head before ordering him out of his car and driving off. The Los Angeles Police Department has released a video of the Sep. 9 incident in the hope of tracking down the robber, who is described as being in his late 40s to early 50s and sporting a distinctive moustache. He is shown struggling with loss prevention officers after allegedly leaving the store with $350 worth of merchandize. The store workers try and pull him back inside, before the suspect produces his handgun and waves it at them. Hererra told NBC4 he was stopped at a stop sign in front of the store when the man then approached, pointed the weapon at him and took off with his Toyota 4Runner, which has never been found. He described the incident as the scariest moment of his life. nbclosangeles.com
Wichita Police arrest suspect in Best Buy Burglary, possible ties to Target and other Best Buys store Wichita Police say a man arrested for allegedly trying to break into a Best Buy store may be connected to similar crimes. Around 3:45 a.m. Thursday, officers on patrol saw a man walk up to the back door of the Best Buy Store on N. Maize Road. He ran away when he spotted officers, but was soon apprehended. There was damage to the store's back door, and police said he's a "strong suspect" in numerous other business break-ins. Other recent break-ins being investigated include SuperTarget on N. Maize on September 20, and a Target store at S. Towne East Mall Drive on October 1. On October 2, the Best Buy in the 6700 block of West Kellogg was also burglarized. Within two minutes of entering the store, the suspect got away with 11 Apple Macbooks with a value of approximately $15,000. The property was never recovered. The same store was broken into again on October 15, followed by the Best Buy at 2011 N. Rock on October 29. kake.com
Thieves make off with $1M in gold, jewels from Irvington, NJ store Police say thieves cut a hole in a wall and made off with more than $1 million in gold and jewels from a northern New Jersey jewelry store. The heist at M & E 1 Jewelry in Irvington occurred sometime Sunday night when a hole was cut through the wall of an adjacent furniture store. Co-owner Ray Ayoub tells News 12 New Jersey the thieves ignored less expensive items and managed to cut through the safes, which are made of 4 inches of reinforced steel and concrete. Ayoub says he couldn't get insurance because of the store's location. news12.com

Atlantic City Task Force arrests 3; seized of $250,000 of counterfeit merchandise Three men were arrested and $250,000 in counterfeit merchandise seized, authorities said Thursday. The Atlantic City Task Force and Homeland Security Investigations found counterfeit name-brand items, including Coach handbags, Michael Kors wallets, purses and watches, and Beats by Dre headphones, said Lt. Fred Fife, who heads the task force. Four stores (all on the boardwalk) connected to three men were raided. pressofatlanticcity.com

Wichita business upgrades security after $14K worth of guns stolen

UK: Former BBC Director sues Marks & Spencer after wrongful arrest for meat theft

UK: Pharmacy robber found asleep on stolen cash pile

Wild boar breaks into German hardware store; Animal ran full 'boar' into glass doors, breaking through and triggering alarm

Armed Robbery at Jared in the Keystone Crossing, Indianapolis, IN; nearly 50 pieces of jewelry stolen, total value over $170,000

Kay Jewelers in the Azalea Square, Summerville, SC the victim of a Grab and Run, merchandise totaling $3,149


Robberies and Burglaries
● Advanced Auto - Norwood, MA - Burglary - former employee arrested
● CVS - Trenton, NJ - Armed Robbery
● Dollar General - La Vergne, TN - Armed Robbery
● Dollar General - Stockbridge, GA - Armed Robbery - 2 DG stores hit in 1 hour
● Family Dollar - Allegheny Twp. PA - Armed Robbery - suspect arrested
● Family Dollar - Des Moines, IA - Armed Robbery
● Family Dollar - Cincinnati, OH - Armed Robbery - suspect arrested
● Karsch's Village - Barnhart, MO - Armed Robbery - Owner kills suspect
● McDonald's - Boston, MA - Armed Robbery - 2 arrested
● Red Nails - Houston, TX - Armed Robbery / Shooting 1 employee injured
● Shopko - Twin Falls, ID - Armed Robbery
● Smith's Grocery - Las Vegas, NV - Armed Robbery
● T- Mobile - Brooklyn, NY - Armed Robbery
● Verizon - Tinley Park, IL - Armed Robbery
● Walgreens - Twin Falls, ID - Armed Robbery
● 7-Eleven - Fountain Valley, CA - Shooting/ Murder - suspect sentenced to 18 years


Featured Job Listings
Sponsored by Cam Connections
Feature Your Job Here For 30 Days -
70% Aren't On the Boards
VP of Sales
Checkview
Chanhassen, MN
Checkview
Sr. Director, Field LP
Ross Stores
Dublin, CA
Ross Stores
Director of LP
Fred Meyer Jewelers
Portland, OR
Kroger
Director of LP
Restoration Hardware
Corte Madera
Restoration Hardware
National Account Executive
Checkview
Northeast Region
Checkview
National Account Executive
Checkview
United States
Checkview
Director, Pharmacy LP
Rite Aid
Camp Hill, PA
Rite Aid
Corporate Investigator
Confidential
San Francisco Bay, CA
Confidential
National Account Manager
Vector Security, Inc
TBD
Vector Security, Inc
Supervisor LP DC
Ascena Retail Group
Greencastle, IN
Ascena Retail Group
AP Agent
Ralph Lauren
Sunrise, FL
Ralph Lauren
LP Agent
JONS Markets
Los Angeles, CA
JONS Markets
LP Investigator
Lamps Plus
Chatsworth, CA
Lamps Plus
National Account Mgr
Confidential
Northeast
Downing & Downing

Limited Time Only - Post Your Multi-Unit LP jobs for FREE - Learn More Here

Daily Job Alerts


Sponsored by Cam Connections
Appearing One Day Only
View our Internet Jobs Archives here
Corporate AP Operations Specialist
7-Eleven
Dallas, TX
7-Eleven
LP Supervisor
JC Penney
Media, PA
JC Penney
AP Team Lead
Meijer
Kenosha, WI
Meijer
AP Specialist
Meijer
Westnedge Ave, MI
Meijer
AP Specialist
Meijer
Roseville, MI
Meijer
AP Specialist
Meijer
Cincinnati, OH
Meijer
Assistant LP Manager
Neiman Marcus
San Francisco, CA
Neiman Marcus
AP Manager in Training
Walmart
West Milwaukee, WI
Wal-Mart
AP Manager in Training
Walmart
Flemington, NJ
Wal-Mart
AP Manager in Training
Walmart
Meridian, ID
Wal-Mart
AP Manager in Training
Walmart
Fayetteville, GA
Wal-Mart
AP Manager in Training
Walmart
Country Club Hills, IL
Wal-Mart
LP Supervisor
Save Mart
Marysville, CA
Save Mart
LP Supervisor
Save Mart
Oakland, CA
Save Mart
Multi Unit LP Manager
Sears
Goodlettsville, TN
Sears Holdings Corp
Multi Unit LP Manager
Sears
Knoxville, TN
Sears Holdings Corp
LP Manager Hrly
Kmart
Sweetwater, TX
Sears Holdings Corp
LP Manager Hrly
Kmart
Coalinga, CA
Sears Holdings Corp
LP Manager Hrly
Kmart
Rock Island, IL
Sears Holdings Corp
LP Manager
Kmart
Clovis, CA
Sears Holdings Corp
ETL Assets Protection
Target
Salinas, CA
Target
Regional LP Manager
Family Dollar
Charleston, WV
Family Dollar


Home of the Industry's Original
On the Move

Jacqueline Hourigan Rice was named Senior VP Chief Risk and Compliance Officer for Target.
Elena Mencos, CFI was promoted to Area Loss Prevention Manager for Ulta Beauty.
Post Your New Job or Promotion!
See all the Industry Movement


Your Career
Sponsor this section of the Daily
Train Your Brain to Think More Clearly
The words you use when you're thinking and expressing your thoughts mold how you see the world. In order to speak more clearly and get the words to come out just right, it takes a lot of training in your brain. Use these tips to hone your word skills. One syllable

Success Won't Come if You're Deeply Afraid of It Fear can really take hold on us sometimes, preventing us from reaching our goals. The fear could be not being successful or making a huge mistake, whatever the case is: If you're too afraid of falling, how will you ever learn to fly? Turn your dreams into a reality

How to Develop Mental Toughness in the Face of Adversity We will encounter obstacles and people who want to get in our way. Even if you fail time after time, don't let it become who you are. Don't let it define you or your future goals. Use these tips to battle the odds. Use your sisu

Taming Your Inner Critic: 7 Steps to Silencing the Negativity We are our harshest and most brutal critics. We always pick out our flaws and develop worst-case scenarios, and the truth is if you think that way, it could turn into a self-fulfilling prophecy. Here are some tips to keep that thinking positive. Don't dwell on it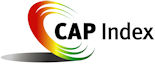 Tip of the Day
Sponsored by Vector Security
True Career Growth - Keeping It Simple
With mountains of material on the subject and so many having so much advice it's important to remember that there is a starting point. A point that's easy to remember and always with us. Career growth is all about expanding your role, your education, your knowledge and your impact. Especially in today's retail world where everything is changing more rapidly then ever before. Just keep expanding and be open to it because all of us are only limited by the boundaries within our own minds - the ones that are the hardest to change and least likely to be by an author or speaker who doesn't have the slightest clue of who you really are - and there in lies the true answer to career growth. Expand your inner boundaries.

Just a Thought,
Gus






Upcoming Events

---
Recruiting?
Get your job e-mailed to everyone... everyday
Post on our Featured Jobs Board!
Reach your target audience in 2014 every day!
Request our 2014 Media Kit
update account / change e-mail
unsubscribe FEEDBACK
www.downing-downing.com

Advertise With The D&D Daily




36615 Vine Street, Suite 103
Willoughby, OH 44094
440.942.0671
copyright 2009-2019
all rights reserved globally