The D&D Daily Mobile Edition
November 9,

2015



The LP Industry's #1 News Source - Informing, Educating and Instilling a sense of community



Moving Up
Sponsored by Stanley Security
See all "Moving Ups" Here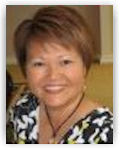 Kimberly Willey, CFI was promoted to Director of Asset Protection for Luxottica. Kimberly was previously the Regional Manager of Asset Protection for Luxottica for over ten years before receiving this promotion. She has held other managerial positions in the loss prevention department such as Corporate Team Relations, Labor Relations Specialist and Loss Prevention Manager for Meijer, and Loss Prevention Supervisor for Lazarus. Kimberly earned her Bachelors of Science degree in Criminal Justice/Sociology from University of Louisville. Congratulations Kimberly!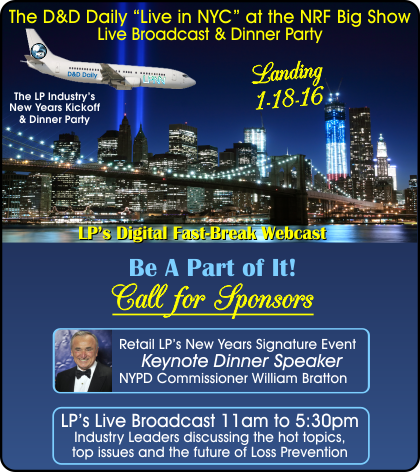 2015's GLPS - Group LP Selfies
Your Team - Your Pride - Our Industry
One Team at a Time

24 Hour Fitness Loss Prevention Team at their Annual Manager's Summit Meeting, in San Diego, CA

"Strengthening our Profitability"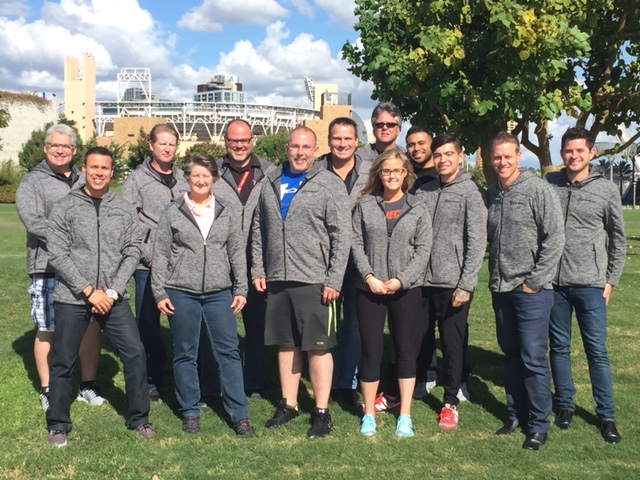 From Left to Right: Dave Bunch, Sr. Regional LP Mgr.; Gabe Galan, Area LP Mgr.; Dan Gagnon, Regional LP Mgr.; Lisa Lockner, Sr. Area LP Mgr.; Curt Confer, Area LP Mgr.; Mike Nagyhazy, Sr. Director, LP; Todd Mace, Regional LP Mgr.; Don Allen, Regional LP Mgr.; Bree Hartung, Area LP Mgr.; Daniel Rojas, Area LP Mgr.; Paul Najera, Area LP Mgr.; Jeremy Gottlieb, VP, Audit & Compliance; Casey Cox, Sr. Area LP Mgr.

Retail LP Teams, send us your new Group LP Selfies!

Have some fun, show your team pride, get a plaque,
and maybe win some free pizza!

News Brief
Sponsored by WG Security Products, Inc.
ORC's 'PRC' Report
Organized Retail Crime's Publicly Reported Cases Report
Is ORC Growing? A Call to Action

At first blush one would think it is, looking at the chart below. However, from an academic standpoint the chart above merely reflects that since the enactment of the 30 state laws, we've seen it reported more consistently across the nation.

Certainly the number of cases reported are growing significantly but is that from the laws themselves forcing law enforcement to capture it correctly and thus educating the journalist to report it as such? Or is it from the increased performance on the part of the LP teams and ORC associations? In our opinion it's a combination of all three, with LP's and the ORC associations efforts driving more of it than the laws or the journalist.

The fact remains that ORC cases are getting more attention now then ever before and ORC teams and the ORC associations are delivering more results then ever before. The bottom line being that it is growing and will continue to grow at an alarming rate with everyone focused in the same direction. With one glaring exception: the 20 states that don't have ORC laws.

Given that fact, the number one thing the industry could do right now is focus on those twenty states and let's get this ORC epidemic to a point where the whole nation is capturing it, reporting it and thus able to hopefully show those at the federal level that every state in the union has recognized it and is fighting it. Maybe then they'll consider federal legislation.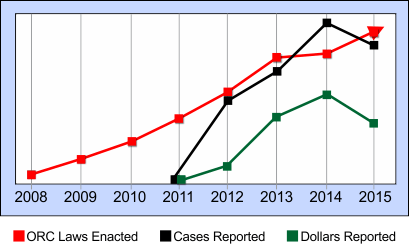 *2015 data only through September 30th
Walmart Tested Facial Recognition Across Several States for Several Months to Catch Shoplifters - Discontinued the practice for lack of ROI, spokesperson says
In the old days, when a store caught someone stealing, a detective would march the thief to a backroom and take his picture with a Polaroid camera. The photo would be added to the retailer's in-house rogues gallery to help store security keep an eye out for bad guys. But earlier this year, Walmart showed how times have changed. It tested a system that scanned the face of everyone entering several of its stores, identified suspected shoplifters, and instantly alerted store security on their mobile devices. The potential of such facial recognition technology has been discussed for years. But now some stores are actually using it. Walmart's experiment, which it ended after several months, highlights the powerful high-tech tools available to retailers to reduce theft. However, it also raises questions about whether stores should have to follow rules when using the technology to protect shoppers' privacy.

Joe Rosenkrantz, CEO of FaceFirst, a Southern California company that sells a facial recognition system to retailers, promises to "transform security at every store." He says FaceFirst software is being used by several Fortune 500 retailers, which he declined to name because on non-disclosure agreements. "The system is smart enough to notify a loss prevention associate on their iPhone within seven seconds." The automated notifications can include a profile of the suspect, as well as a "corporate directive" of how to respond. All store security has to do is scout the aisles to find the person in question and confront them.

So who is actually using FaceFirst? The topic is a sensitive one and retailers are skittish about discussing it. A handful of national retailers contacted by Fortune revealed little: Home Depot says it does not use face scanning software. Walgreens says it has no contract with FaceFirst, and added it does not discuss specific security measures. Target, meanwhile, would not confirm or deny if the company uses the software. The only company that acknowledged using the software was Walmart. According to a spokesperson, the retailer tested facial recognition software in stores across several states for several months, but then discontinued the practice earlier this year. "We were looking for a concrete business rationale ... It didn't have the ROI," or return on investment, the spokesperson says. The explanation suggests that any savings Walmart had by reducing shoplifting failed to offset the cost of deploying and using the technology.

For now, companies have more or less free rein to operate as they wish in the U.S. when it comes to using facial recognition tools. The only exceptions are Illinois and Texas, where state laws limit collection of biometric data. Meanwhile, Congress is unlikely to pass sweeping laws about privacy and facial recognition anytime soon. fortune.com

Apple Doesn't Have to Pay Store Employees for Bag Checks, judge rules - Class-action lawsuit over security bag searches dismissed - Backs up U.S. Supreme Court's 2014 Amazon ruling
Apple defeated a U.S. class action lawsuit on Saturday brought by Apple retail store staffers over the company's "demoralizing" bag search policy in California. U.S. District judge William Alsup in San Francisco ruled that Apple did not have to compensate 12,400 former and current employees for time spent having bags searched over a six-year period. Plaintiffs claimed that wait times during these security checks cheated them out of wages amounting to more than $1,400 annually. The lawsuit could have cost Apple up to $60 million, according to Bloomberg.

Apple's brick-and-mortar stores had a written policy called "Employee Package and Bag Searches" to thwart internal theft of products. The policy provided for mandatory searches of employees' bags, purses, backpacks or briefcases whenever sales reps left the store. Plaintiffs Amanda Frlekin and Dean Pelle claimed that the bag searches were conducted each time the employee stepped off the premises, even for meal breaks. But a federal judge in San Francisco, in a decision made public Saturday, ruled that the anti-theft screenings were not part of the employees' job responsibilities. Apple Store workers could avoid the searches by not bringing a bag to work, he wrote.

"Apple could have alleviated [theft concerns] by prohibiting its employees from bringing personal bags or personal Apple devices into the store," U.S. district judge William Alsup wrote. "Instead, Apple took the lesser step of giving its employees the optional benefit of bringing such items to work, which comes with the condition that they must undergo searches. Some workers took their unhappiness with the bag check policy directly to CEO Tim Cook, telling him the practice was embarrassing and belittling, according to emails unsealed in June.

The decision falls in line with last year's Amazon case that went before the U.S. Supreme Court. The court rejected claims by former Amazon warehouse workers and ruled they didn't have a federal right to be paid for time spent in post-shift security searches. bizjournals.com cnn.com

Instructions For Active Shooter Events
From The Los Angeles County Sheriff's Department
With the rise of mass shootings across America, the Los Angeles County Sheriff's Department has released information on how Santa Clarita residents can protect themselves in an active shooter situation. The department defines an active shooter event as when one or more individuals participate in a random or systematic shooting spree and demonstrate their intent to continuously harm others. An active shooter is defined as a person or persons who appear to be actively engaged in killing or attempting to kill people, most often in heavily populated areas. In most cases, active shooters use firearms and display no pattern or method for selection of their victims. Due to the dynamic and rapid evolution of these types of situations, rapid response is demanded from law enforcement to stop the shooter(s) and prevent further harm to the community. Click here to see the L.A. County Sheriff's Department's website for active shooter preparedness. hometownstation.com

Beyond fraud, why EMV is a good thing
The Oct. 1 EMV deadline has come and gone, but for some merchants, the technical headache still remains, and continues to interfere with fourth quarter planning. While some retailers have proactively met the challenge and are already EMV-enabled, (and to them, kudos!), data shows that by the end of 2015, only half of U.S. retailers will have made the change. If you have yet to uproot your point-of-sale infrastructure, there's good news. The change to EMV is about much more than fraud protection – it provides the chance to take a step back and think about the experiences you want to deliver to your customers over the next five years. Will these experiences be purely at the point of sale, or will they be anywhere in your store, and beyond? A seemingly painful EMV upgrade can actually serve as an advantage – offering the opportunity for retailers to think about POS as one piece of a larger puzzle of consumer touch points, and enabling them to pull together a broader omnichannel strategy that benefits customers and the business. chainstoreage.com

Credit Suisse: Walgreens, Rite Aid deal doable
with fewer than 1,000 store divestitures
The Walgreens Boots Alliance/Rite Aid deal can pass Federal Trade Commission scrutiny with as little as 170 retail store divestitures, according to a proprietary analysis conducted by Credit Suisse, but the company will more likely be required to sell off some 950 stores. The analysis seems in-line with the cap of 1,000 stores Walgreens Boots Alliance's set forth in its Securities and Exchange Commission filing for the acquisition, though independent analysts have suggested the final tally could reach as high as 3,000. chainstoreage.com

Target had quiet talks with labor on Minneapolis workplace rule
Target Corp., the largest private employer in Minneapolis, worked closely with the backers of the workplace scheduling ordinance that angered many businesses before city leaders dropped it last month. Target executives helped proponents of workers' rights craft a rough framework for the ordinance, though one that was less onerous than the proposal that emerged publicly from the City Council, which would have forced businesses to tell workers their schedule 28 days in advance. The company's involvement, which until now hasn't been disclosed, reflects Target's concern about what shape future scheduling rules will take. While the rule would have affected only a few hundred Target employees - at three regular Target stores and one Target Express in the city - it could have influenced the national discussion on workers' rights, which affects the retailer because it must deal with the costs of varying work rules across the country. startribune.com

Retailers added 32,700 jobs in October - 211,500 new jobs YoY
The U.S. economy got a healthy boost from employers in October as the Labor Department today reported the largest total gain in jobs since December 2014. The retail industry, excluding autos, gas and restaurants, added 32,700 new jobs in October and 211,500 jobs on a year-over-year basis. The Labor Department reported that total nonfarm payrolls grew 271,000 in October, helping the unemployment rate fall slightly to 5 percent from 5.1 percent. Additionally, wages increased 2.5 percent over the past 12 months, a big improvement from the 2.2 percent growth rate reported in September. nrf.com

Innovative Ways to Overcome Holiday Workplace Liabilities With Contractors and Temp Employees
As companies begin to staff up for the season, some of them may not be aware that they now need to be prepared to take on workers' compensation risks for their independent contractors. This is in addition to their permanent employees since the National Labor Relations Board now views temporary workers to be essentially the same as regular employees. Because of this new regulation, it's becoming even more vital for retailers to deploy best practices when hiring contractors, and, to implement the latest prevention solutions in order to reduce on-the-job injuries this year. chainstoreage.com

Grocery stores warn of Thanksgiving turkey shortage
The most recent avian flu outbreak will have an impact on the number of Thanksgiving turkeys sold this year, according to experts. Grocers are encouraging customers to buy their turkey early. usatoday.com

How The Food Industry Plans To Help Cut U.S. Food Waste In Half By 2030
Grocers are looking to undersized peaches, sausage scraps and a bunch of other items that were previously sent straight to landfills to ensure that no shelf is left unturned when it comes to recovering food. Every year, about 80 billion pounds of food is discarded in the U.S. And the government is tackling the issue for the first time by partnering with supermarkets, nonprofits and other groups to find innovative ways to halve that figure by 2030. "Let's feed people, not landfills," Gina McCarthy, EPA administrator, said in a statement in September. huffingtonpost.com

Urban Outfitters becomes latest chain to settle wage dispute

Stop & Shop Past Halfway Point in Converting 25 A&P Stores

New PA retail center shifts focus to food, services

Sunday morning active shooter drill at Paramus, NJ mall tests police response

Security Reporter Brian Krebs Participates in Reddit 'Ask Me Anything' Forum


Quarterly Same Store Sales Results

Sprouts Farmers Market Q3 comp's up 5.8% with net sales up 18%
Men's Wearhouse Q3 comp's up 5.3%; Jos. A. Bank comp's down 14.6%


Last week's most popular news article --

Target Closing 13 Stores Nationwide Citing Falling Profits
Target plans to close 13 stores nationwide, it announced Wednesday. The Minneapolis-based retailer says a decision to close a store usually follows several years of decreasing profitability. The retail giant plans to close the stores on Jan. 30, 2016. Target was hurt by a massive credit-card breach before Christmas 2013 that sent shoppers temporarily fleeing. The company also botched a major expansion into Canada and pulled the plug on that earlier this year. Layoffs in 2015 included 2,500 jobs, or about one-fifth of the workers in the company's corporate offices in Minneapolis and Brooklyn Park. See full list of the 13 Target stores closing here. nytimes.com

National Retail Federation 2015 Return Fraud Survey
We invite you to participate in the 2015 NRF Return Fraud Survey. And as a thank you, those who participate by November 10th will be entered into a random drawing to receive one full registration pass to NRF Protect 2016. Your feedback is pertinent in developing best practices in all areas of retail asset protection and helping our leaders in Washington understand the gravity of some of our industry's issues.

So as to not duplicate answers from companies, we ask that only the most senior loss prevention officer or equivalent within your company complete the survey in order to limit responses to one per company. NRF will also make sure to send survey respondents a copy of the full report once it is released in December. Please contact Bob Moraca for a PDF copy of the survey or a direct link moracar@nrf.com

All the News - One Place - One Source - One Time
The D&D Daily respects your time
& doesn't filter retail's reality

Report Your News!
(content subject to approval)




Walmart Canada admits photo centre customers' data hacked - May affect 750,000 Canadians
Walmart Canada has told customers who used its photo centre from June 2014 to July 2015 that their credit card data and other personal information has been compromised.

Last July, the retailer took down the photo centre website and mobile applications operated by PNI Digital Media, based in Vancouver and owned by Staples Inc. It also notified those who used the photo centre during the period of a possible data breach.

In new emails dated Nov. 4, Walmart said its investigation showed an unauthorized party used "malware" – or malicious software – on some of PNI's servers supporting its retail clients, including some servers that hosted the Canadian photo centre site.

Other retailers that used PNI Digital Media – such as Rite-Aid, CVS and Costco in the U.S., plus Tesco in Britain – also took their photo processing sites offline last July. thestar.com

Banks Slam Home Depot's Bid To Approach Data Breach Class - Banks want control over what's released to others
A putative class of banks suing Home Depot over its 2014 data breach on Friday blasted the retailer's bid to directly tell absent class members about potential settlements it may strike with Visa and MasterCard, arguing that the move will lead to misleading and coercive information being distributed.

In responding to Home Depot's recent request for the entry of an order authorizing it to communicate freely with absent class members about settlements it may reach with card brands, the putative class — which is made up of 50 banks and 17 credit union associations — contended that the proposed disclosures were insufficient and shouldn't be done without the involvement of class counsel. law360.com

Insider Threat - Home Depot HR Employee Sentenced for Stealing Personal Data from Fellow Employees
A former Home Depot employee has been sentenced to federal prison for stealing personally identifying information from fellow Home Depot employees, the U.S. attorney in Atlanta announced Thursday. Paulette Shorter, 32, was sentenced to two years and a day for stealing information from fellow employees and job applicants and using it to apply for nearly three dozen credit cards, said U.S. Attorney John Horn. Shorter, who had access to the information because she worked in the human resources department at Home Depot's corporate headquarters in Atlanta, pleaded guilty to fraud and trafficking in counterfeit instruments in July. Shorter was the second Home Depot employee sentenced in the scheme. In January, Lakisha Grimes, 38, of Conyers, was sentenced to two years in prison for her role in the thefts. Prosecutors said that Home Depot's corporate security discovered the scheme after a tip from a Home Depot employee. dailyreportonline.com justice.gov

Schnuck's data breach limited liability judgment of $500,000 headed to appeal by their merchant bank and payment processor
Schnuck's contract likewise forced it to indemnify Citicorp against Visa and MasterCard's "assessments," subject to the $500,000 limit. For noncompliance with the industry-imposed network security framework known as the Payment Card Industry Data Security Standard, or PCI DSS, the limit is $3 million, according to court documents, while for fees, fines or penalties for noncompliance with Visa or MasterCard operating standards, the limit does not apply at all. In his January ruling, the judge ordered Citicorp and First Data to return money in excess of $500,000 that they had withheld for banks' losses.

Because the payment processing agreement between the parties didn't exclude data compromise losses in a limitation of liability clause, Schnuck's maximum liability for the breach is $500,000, Judge Ross said. The judge ruled the payment processors must pay for losses over that amount, plus fines and fees from Visa and MasterCard.

A Missouri federal judge on Friday paved the way for a pair of payment processors to immediately appeal to the Eighth Circuit a ruling that Schnuck Markets' liability for a 2013 data breach is limited to $500,000. law360.com

FBI says 992 CryptoWall ransomware complaints last year generated $18M in losses for companies
And that's just from those victims who reported the crimes to the U.S. government; a huge percentage of cybercrimes never get reported at all. The financial impact to victims goes beyond the ransom fee itself, which is typically between $200 and $10,000. Many victims incur additional costs associated with network mitigation, network countermeasures, loss of productivity, legal fees, IT services, and/or the purchase of credit monitoring services for employees or customers. Between April 2014 and June 2015, the IC3 received 992 CryptoWall-related complaints, with victims reporting losses totaling over $18 million. ic3.gov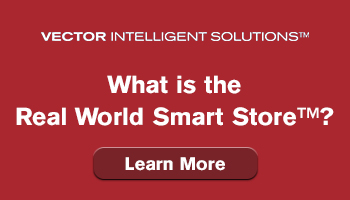 Spotlight on Nedap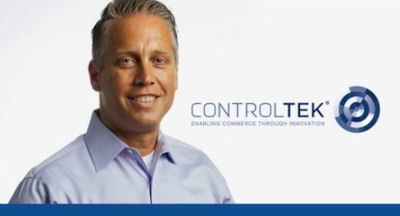 After featuring FE Moran last month, we are pleased to feature CONTROLTEK, a dynamic company dedicated to being the most agile, client focused security solutions provider for retailers and banks in the industry.
We spoke with Rubin Press who has recently been named the Vice President of Global Sales about CONTROLTEK and their three-year partnership with Nedap:
A Tradition of Creating the Future
CONTROLTEK has been providing quality solutions for the past 40 years, opening their doors back in 1976. As a second-generation family owned business, they take pride in delivering high caliber solutions, systems and support. The company's commitment to research and development is combined with a willingness to listen to the people who depend on our products every day. CONTROLTEK is proud to say they have impacted the way assets are secured globally by relentlessly researching and introducing new materials and new features.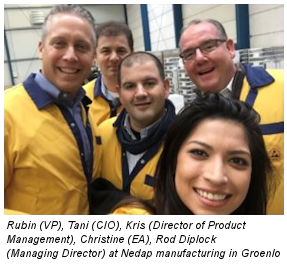 "We wear our mission, vision and values on our sleeves with everything we encounter. Our key strengths include the ability to provide unique solutions that address our clients' specific needs."
- Rubin Press
Being on the forefront of asset protection and security solutions, the company has three divisions focused on understanding and servicing their retail client's needs: Inventory Security Solutions, Intelligent Security Packaging (ISP), and Inventory Visibility Systems (IVS). This enables them to focus more specifically on the specific challenges their clients face on a daily basis.
CONTROLTEK offices embrace a very collaborative and enthusiastic open environment. From strategically placed meeting spots throughout the office facilitating project discussions, to having ping pong and foosball tables out in the open to promote a creative atmosphere for nurturing innovative thinking.
CONTROLTEK & Nedap Retail: A winning recipe
As a proud partner for three years now, Rubin Press has a strong understanding of Nedap's core values and services and how they align with his own. When asked about the partnership, Rubin said:
"I've dealt with various partners over the last 27 years and Nedap is one of the more pleasurable organizations to work with on many fronts. It's not just their superior technology solutions being offered, but it's their people and how dedicated they are to supporting their partners. Everything we do together is focused on how to best support our clients and that's been a winning recipe for us. We are excited to continue our growth as a long-term partner."
To learn more about CONTROLTEK
check out their website
or simply
schedule a security assessment here
.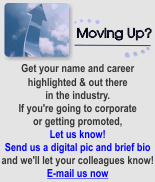 For more than 31 years, NuTech National has set the pace for innovation and excellence, serving major retail chains across the nation with the industry's largest network of sales, service, installation and alarm monitoring. Greg DeTardo, Founder and President of NuTech National, and Tonya Prive, Director of Sales, talk about the latest features and services the company has rolled out over the past year in this LPNN interview. From NuTech Link 6.0, their latest retail management security software - to their Depot Services - to Smart Retail Alert and Employee Watch, learn how NuTech sets itself apart from other alarm companies.

---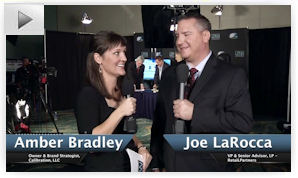 MCs Joe LaRocca and Amber Bradley take a serious look at the latest National Retail Security Survey, discussing the study's most surprising findings, the benefits it brings retailers, and the evolution of the LP industry over the past 10 or so years.
Solution Providers, have a video or commercial you want to publish? Contact us.

e-commerce

Sponsored by The Zellman Group
Ransomware Now Gunning for Your Web Sites
Fraudsters are developing ransomware that does the same but for Web sites — essentially holding the site's files, pages and images for ransom. This latest criminal innovation, innocuously dubbed "Linux.Encoder.1" by Russian antivirus and security firm Dr.Web, targets sites powered by the Linux operating system. The file currently has almost zero detection when scrutinized by antivirus products at Google's Virustotal.com, a free tool for scanning suspicious files against dozens of popular antivirus products.

Typically, the malware is injected into Web sites via known vulnerabilities in site plugins or third-party software — such as shopping cart programs. Once on a host machine, the malware will encrypt all of the files in the "home" directories on the system, as well backup directories and most of the system folders typically associated with Web site files, images, pages, code libraries and scripts. krebsonsecurity.com

In EMV's Wake, Girding Against CNP Fraud
"Where there is opportunity, there is risk." So declared a recent e-book by CA Technologies, which delved into the 3-D secure landscape and the steps merchants must take to combat fraud in the wake of the EMV liability shift. As the firm noted, eCommerce continues to grow at a heady pace, with more than 1 billion mobile customers in place. The firm noted that more than 1.4 billion smartphones are in use globally, which translates into an eCommerce market that is worth as much as $1.7 trillion at present. The wholesale embrace of eCommerce by consumers means that fraud – and specifically payments fraud through card not present (CNP) chicanery – has ample opportunity to grow, too. In fact, according to CA Technologies, the $2.9 billion in CNP fraud that was recorded in 2014 is likely to double by 2018. Of course, the now official transition to EMV in the United States has some precedent elsewhere in the rise of CNP fraud. Within the United Kingdom, for example, CNP fraud skyrocketed in the wake of that country's adoption of EMV in 2004, with a staggering 63 percent growth rate. Similarly, in Australia, post the 2004 EMV transition, CNP fraud grew at a 39 percent CAGR. And so, with the examples of CNP fraud on the world stage just mentioned, CA Technologies said that a common theme emerges: There may in fact be a decline in stolen cards, or counterfeiting efforts. But cyberthieves are on the lookout for new avenues of fraud, which begs the question as to how players across the payment chain – from merchants to gateway companies to payment processors – can combat CNP fraud. One way to spur increased adoption among consumers is what CA Technologies termed its "multi-layered approach" – which in this case uses a "zero-touch" authentication process that helps merchants identify cardholders in real time, using historical fraud data and other inputs to assign them a risk score, all without any impact to the consumer during the transaction process itself. pymnts.com

Online Sales Taxes – Good for Stores and eTailers
In 2014, three researchers at Ohio State University wanted to investigate how the so-called 'Amazon Tax' would affect the ecommerce company. Many states had passed laws requiring large online retailers to collect and remit sales taxes. Spin artists have used this study to argue that sales taxes kill ecommerce, but here's what they neglect to mention: those same households spent 19.8 percent more with other online retailers and an additional 2 percent more at brick-and-mortar stores. For big-ticket items ($300 or more), consumers were most likely to shift purchases from Amazon to other merchants. Taxes did not reduce online spending. Rather, the study proved that online consumers are price sensitive. independentretailer.com

China's JD.com sues Alibaba, claiming false advertising on fast delivery

QVC's U.S. web sales rise 15% in Q3

Blue Nile's Q3 revenue increases 4%

"Fraud is not a person - it is a dynamic grouping of statistics that deviate from the norm."
Stuart B. Levine, CFI, CFCI
CEO, The Zellman Group & Zelligent


ORC News
Sponsored by NEDAP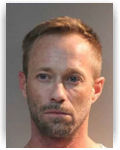 Polk County, FL: Lowes hits back at copper thieves
On Wednesday, November 4, 2015, Polk County Sheriff's Office Organized Retail Crime detectives arrested 41-year-old, Brian Hunsche of Lakeland, charging him with 8 counts of Grand Theft, 5 counts of Dealing in Stolen Property, and 5 counts of False Verification to a Second Hand Metal Recycler. Hunsche thought he could get away with stealing copper wire from several Lowe's stores. He was wrong. PCSO detectives, working with store Loss Prevention/Safety personnel, identified Hunsche as the suspect who had been to three different Lowe's locations on eight different occasion during September and October, stealing over $6,000 in copper wire. Hunsche then took the wire to a local recycle center and sold it for cash. Detectives took Hunsche to jail. facebook.com

Waterford, CT: $7,000 in Designer Coats Stolen From Macy's
The Waterford Police Department is trying to identify the two subjects in the above pictures. The two men are suspects in the theft of approximately $7,000 worth of Tommy Hilfiger and North Face coats from the Macy's store in Waterford. The thefts took place over a three-day period at the end of October, police said. patch.com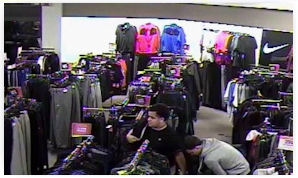 Glastonbury, CT: Man Suspected in $6,000 Cigarette Theft
A man accused of breaking into a Glastonbury convenience store and stealing more than $6,000 worth of cigarettes is suspected of committing several thefts with his brother and sister, according to Glastonbury Police. Police arrested Kevin Marshall, 50, on Nov. 5 and said he broke into the Sam's food store in Glastonbury in June and stole the cigarettes. He, his brother and sister, are accused of committing a string of convenience store burglaries throughout the state, Glastonbury Police said. nbcconnecticut.com

New City, NY: Two busted for shoplifting at the Best Buy at Palisades Center
At 12:15 PM Nov. 8 the Clarkstown Police Department received a report of shoplifting at the Best Buy at the Palisades Mall. Police say that Andre Pritchard, 44, and Michael DeMaio, 46, had reportedly been observed by loss prevention employees taking merchandise valued at $1,395.00. The merchandise consisted Bose headphones and a UP3 Jawbone. The duo attempted to leave the scene, but were apprehended by responding officers, police said. patch.com

Portland, OR: Two Safeway employees sprayed with Raid during Shoplifter's attempt to flee
A 52-year-old man who police say was caught stealing a cart load of merchandise from a Portland Safeway store reached for something unexpected when a security guard confronted him. Security guard Christopher Neifert stepped in front of the cart as Lawrence Howard Dorris was about to exit the store without paying for about $700 worth of goods, police said. When Neifert attempted to push the cart back into the store, Dorris grabbed a can of Raid bug spray and sprayed it in Neifert's face. When another Safeway employee attempted to stop Dorris and grabbed onto his cart, Dorris sprayed him as well. While spraying both Safeway employees, Dorris also threatened to ignite the flammable substance. After struggling over the cart with the two men, Dorris eventually gave up and left the store. Dorris is set to be arraigned at 9:30 a.m. Monday morning, facing first degree robbery and 2 counts of unlawful use of a weapon from the Aug. 24 incident. He was arrested Oct. 29. oregonlive.com

Orange, CT: Kohl's shoplifter fled officers but left bag with ID behind
A New Haven woman is facing a slew of charges after police say she escaped from officers after shoplifting earlier this month — but left a bag with her ID and address at the scene. She was also allegedly found to have outstanding warrants on the Shoreline. Police found Eliana Perez, 32, at her home and arrested there after the Nov. 2 incident. Police also say Perez was wanted on warrants from police in Branford and Madison. Officers responded to the Kohl's store on Bull Hill Lane shortly after 10 p.m. Nov. 2 on a report of a shoplifting. They allegedly found Perez had taken $486 worth of clothes and shoes without paying. She was stopped by store security but broke free and fled in an awaiting vehicle. nhregister.com

Little Rock, AR: Walmart Loss Prevention Associate smartly retreats as suspect pulls a gun
Walmart store security told Little Rock police that when they approached a possible shoplifter Saturday afternoon, the man said he had a gun and ran away, according to a police report. Christopher Smith, 32, of Little Rock, was seen about 1 p.m. Saturday putting items in a backpack. Afterward, Little Rock police officers located him a short distance away and arrested him. Smith is accused of taking $340.88 worth of assorted electronics from the store. He was charged with aggravated robbery and theft of property. arkansasonline.com

Waterford, CT: Police investigating credit card fraud at Target
The Waterford Police Department is asking for the public's help to identify two people who are suspected of credit card fraud. The department says two people used an illegal credit card at the Target store on Route 85 on Friday, November 7th around 6:00 p.m. to purchase bath towels and gift cards. wtnh.com
Kinston, NC: Three Charged in Vernon Park Mall burglary; attempted Hibbett Sports break-in
Kinston Police arrested three teens and a juvenile after a store larceny and breaking and entering early Monday morning. Officers say the four broke a glass door at Vernon Park Mall which sounded the alarm at Hibbett Sports. There was damage to the security gate at the entrance to the store, but the suspects didn't get inside. Meanwhile, a larceny was reported from the Sweet Frogs just two miles away. Officers looked at security footage from both locations and identified the suspects. Police were able to arrest and charge the four in connection to the larceny at Sweet Frogs. wnct.com

Londonberry, NH: Police are warning people to be aware of a spike in credit card fraud, particularly involving altered gift cards - a phenomenon that has appeared recently in clusters around the country
Londonderry has been seeing multiple reports of credit card fraud per week for the past several months, police detective Chris Olson said. He said criminals obtain stolen credit card data online, re-encode magnetic strips on gift cards with that information, and then use the gift cards on spending sprees. Since gift cards don't have identifying information, it's easy for people to use them without getting caught. In Londonderry, Visa Vanilla gift cards in particular have accounted for many of the reports of fraud, Olson said. Londonderry has seen instances reported at places such as Hannaford, CVS, Walgreens and Rite Aid. unionleader.com

New Zealand: Retailers work together to fight crime in Wellington CBD
Wellington retailers have taken the law into their own hands, starting a successful crime-prevention initiative. The Eyes On campaign is a between 180 CBD retailers and police. They share CCTV footage and images of offenders with a security company, which immediately sends a text message and email 'warning' alert to other retailers. The initiative first started in November 2014 but dwindled away after Christmas. It was revived again in March this year by the Inner City Association which used a grant from Wellington City Council to employ staff member Heather Morris. Police say the initiative has resulted in arrests and a downward trend in shoplifting. Constable Roger Fouhy, of the Wellington neighborhood police team, said the inner city was a problem area with a high crime rate but recent statistics showed shoplifting in the area was on a downward trend since April. "I'd like to think Eyes On is having a huge effect and this will continue." stuff.co.nz
Do you have an ORC case to share?
Share your ORC news and help the industry grow

Retail Crime News

Sponsored by Security Resources

Weekend Violence Results in
Three Dead, Three Injured
The vast majority of violence in retail obviously occurs during robberies across the country, predominantly on the weekends. This weekend, regretfully, 4 were killed and 3 were injured, which is a little higher than the norm, but it does reflect the ongoing trends of increased robberies, primarily due to the heroin epidemic in the major cities that's been reported on in numerous publications. In keeping with that, the Daily will begin charting all deaths that occur in the retail industry during these incidents and others like it. Additionally, we'll be capturing the weekend violence in our new "Violence in Retail" section we're debuting today.

Lennox, CA: Man Killed, Woman Injured In Shooting At Lennox Strip Mall
Homicide detectives investigated a shooting incident Monday that killed a man and injured a woman at a strip mall in Lennox. Shortly after 3 a.m., deputies were sent to the 11000 block of Hawthorne Boulevard for report of a shooting, according to the Los Angeles County Sheriff's Department. Upon their arrival, authorities located a man and woman suffering from apparent gunshot wounds at the scene. Paramedics transported the woman to a hospital in unknown condition. The man was pronounced dead at the scene. cbslocal.com
Winston- Salem, NC: Two Family Dollar employees shot during Armed Robbery
Two employees of a Family Dollar store were wounded during a robbery Sunday night, Winston-Salem police said. Lt. T.A. Boyles said the robbery took place at 8 p.m. at the Family Dollar store on Old Rural Hall Road. Boyles said that two men entered the store, one of the men stayed at the front door while the other approached store employees and demanded money while brandishing a handgun. Sometime during the robbery, shots were fired inside the store, causing the injuries. The injured employees received non-life-threatening wounds and were taken to a local hospital for treatment. journalnow.com

Roanoke Rapids, NC: Rite Aid Armed Robbery suspect dead
Fox8TV has reported a man wanted in connection to an armed robbery at the Rite Aid in Roanoke Rapids and for the murder of two Davidson County residents is dead and his girlfriend is in custody, according to the Davidson County Sheriff's Office. Lloyd Franklin, 34, and Jennifer Lanning, 38, had been wanted by law enforcement for more than a week. rrdailyherald.com

Georgetown, NC: CVS Armed Robber killed in Police shootout
Reports indicate a North Carolina man who was charged with robbing a Georgetown pharmacy was killed in a police shootout in Philadelphia. On Saturday, Nov. 7, 34-year-old Lloyd Wayne Franklin was killed after he opened fire on police officers at a Philadelphia hotel. His death came more than six days after Franklin was charged with robbing CVS Pharmacy, located at 405 N. Fraser St. in Georgetown. On Nov. 1 at about noon, Georgetown Police Department officers responded to CVS after employees reported a man — later identified as Franklin — robbed the store of more than $1,100 worth of cash and drugs. Police officials said they were able to identify Franklin by comparing video surveillance images and witness statements to a bulletin they had received from the Davidson County (North Carolina) Sheriff's Office. southstrandnews.com

Austin, IN: Jewelry store owner slain in robbery
Indiana State Police say an autopsy found the owner of a southern Indiana jewelry store had been shot and his death is being investigated as a murder. Police say the preliminary cause of death for 79-year-old John Turner of Austin was a gunshot wound to the head. Police now say someone entered John's Coin and Jewelry Shop in downtown Austin and robbed and shot Turner. indystar.com

Hagerstown, MD: Former employee charged With Death Threats towards a McDonald's Manager
The Office of the State Fire Marshal and the Washington County Sheriff's Office responded to the McDonald's in Halfway after verbal threats were made against the store manager. Eric Tugbeh Carlton Thomson, Jr. (22) was released from employment at approximately 12:00 p.m. on Sunday, November 8th. He immediately uttered threats to shoot the manager and also threatened to set fire to the managers' home. Thomson was taken into custody at the scene. wbcradio.com

Jared in Asheville, NC the victim of an Armed Robbery
The Buncombe County Sheriff's Office says they are looking for suspects after a robbery and a chase Sunday night. Deputies say around 5:55 pm Sunday they became involved in a pursuit involving subjects that committed a robbery at Jared's Galleria of Jewelry at 4 South Tunnel Road in Asheville. Police were able to stop the vehicle with 'stop sticks', but the robbers then fled on foot. wncn.com

Longview, TX: Arrests made in $5,000 Counterfeit Money investigation
Three people have been arrested on forgery and other charges related to an investigation concerning counterfeit money being distributed throughout the city and Gregg County. Longview Police responded to the 700 block of Highway 31 on a call of suspicious activity at one of the rooms of a motel. Upon arrival, detectives recognized suspects they believe were involved in an ongoing investigation about counterfeit money. Armed with a search warrant for the room, detectives located over $5,000 in counterfeit money, as well as many fake identification cards, stolen drivers licenses, counterfeit checks and stolen credit cards. Detectives also seized equipment they believe were used in the production of counterfeit products. cbs19.tv
Sangamon Co, IL: One in prison, one no-show in toilet paper theft case
About 10,000 rolls of donated toilet paper were taken from a locked trailer parked at St. Martin de Porres, on June 30. The toilet paper had been collected by schoolchildren, Illinois National Bank employees and others as part of a TP the Town drive in June. One of the two people arrested this summer in connection with the theft of 10,000 rolls of toilet paper from the St. Martin de Porres Center is in prison for an unrelated crime, and the other failed to appear in court and is being sought by Springfield police. Roderick F. Chester, 50, of Regency Court, was arrested July 2 as a result of an anonymous tip and charged with misdemeanor theft, but he did not show up on his scheduled court date. Tamika Brownlee, 34, was arrested a few days later and charged with both misdemeanor theft and felony theft based on a prior theft conviction. Brownlee was subsequently sentenced to 5 1/2 years in prison on an unrelated theft conviction. Milhiser said the two were charged with theft less than $500 because "it appears that many people were helping themselves to the toilet paper when word spread that the trailer was open." sj-r.com
Calgary, CN: Police looking for suspects in Drive by shooting near Deerfoot Mall

Rome, GA: Woman Arrested After hitting Mount Berry Square Mall Security Officer with her car

Kay Jewelers in the Exton Square Mall, Exton, PA hit with a Glass Lift robbery; suspect(s) plyed away at the metal stripping from the showcase enabling the person(s) to steal $24,000 of merchandise

Jared in the King of Prussia Mall, King of Prussia, PA was the victim of a Grab & Run on Sunday, 2 Diamonds rings valued at over $5,400

Slovakia: $215,000 Ring stolen from ALO Diamonds in the Eurovea Gallery in Bratislava


Robberies and Burglaries
● Boost Mobile – Concord, NC – Armed Robbery
● BP – Rutherford, Co, TN - Armed Robbery
● Dollar General – Dunkirk, NY – Burglary
● Dollar General – Columbus, GA – Armed Robbery
● Family Dollar – Bibb Co, GA – Armed Robbery
● Guardian Drugs – Morinville, AB, CN - Armed Robbery
● Jared – Asheville, NC – Armed Robbery
● Kum & Go – Omaha, NE – Armed Robbery
● Neese Grocery –Madison Co, GA – Armed Robbery
● M&S Food Market – Battle Creek, MI – Shooting
● Mobile - Manchester, NH – Armed Robbery
● New Star – Rochester, NY - Armed Robbery
● Pleasures – Denver, CO – Armed Robbery
● Speedway – Dayton, OH – Armed Robbery
● TJ Tobacco – Marion, OH- Armed Robbery
● West Point Food Mart – West Point, GA – Armed Robbery
● Z Market – Lexington, KY – Armed Robbery
● 7-Eleven – Affton, MO – Armed Robbery
● 7-Eleven – Norfolk, VA - Armed Robbery


Featured Job Listings
Sponsored by NuTech National
Feature Your Job Here For 30 Days -
70% Aren't On the Boards
VP of Sales/Client Relations
More details coming soon
Confidential - Retained Search
Nationwide
Gus Downing
VP AP & Global Facilities
lululemon athletica
Vancouver, BC, Canada
lululemon athletica
Dir Global Security
VF Corporation
Greensboro, NC
VF Corporation
Dir LP
A'GACI
San Antonio, TX
A'GACI
Dir Safety & LP
Harbor Freight Tools
Calabasas, CA
Harbor Freight Tools
Director, LP
Save Mart Supermarkets
Modesto, CA
Save Mart Supermarkets
Dir AP
99 Cents Only Stores
Commerce, CA
99 Cents Only Stores
Dir LP
Pier 1 Imports
Fort Worth, TX
Pier 1 Imports
LP Dir
BevMo
Concord, CA
BevMo
Dir LP (Western Canada)
Walmart Canada
Calgary, CA
Walmart Canada
Director of LP
Pacific Sunwear
Anaheim, CA
Pacific Sunwear
Market AP Specialist
REI
Seattle, WA
REI
LP Officer
Bi-Mart Corp.
Yakima, WA
Bi-Mart Corp.
Zone Mgr, LP & Safety
Lumber Liquidators
Pomona, CA
Lumber Liquidators
Zone Mgr, LP & Safety
Lumber Liquidators
Sandston, VA
Lumber Liquidators

Daily Job Alerts


Appearing One Day Only
View our Internet Jobs Archives here
Area LP Mgr in Training
Ross Stores
La Mesa, CA
Ross Stores
Regional LP Mgr
AutoZone
Upstate NY
AutoZone
Regional LP Mgr
Family Dollar
Louisville, KY
Family Dollar
Safety & Security Team Leader
IKEA
Toronto, CA
IKEA
LP Specialist
Ralphs
Tustin, CA
Kroger
Dept Mgr LP & Safety
Lowe's
Little Elm, TX
Lowe's
Dept Mgr LP & Safety
Lowe's
Tulsa, OK
Lowe's
Dept Mgr LP & Safety
Lowe's
Fresno, CA
Lowe's
Dept Mgr LP & Safety
Lowe's
Hawthorne, CA
Lowe's
Mgr AP
Walmart
Woodland, PA
Wal-Mart
AP Manager
Sam's Club
Prescott Valley, AZ
Wal-Mart
AP Manager in Training
Walmart
Jacksonville, FL
Wal-Mart
AP Manager in Training
Walmart
Oceanside, CA
Wal-Mart
AP Manager in Training
Walmart
Delano, CA
Wal-Mart
AP Manager in Training
Walmart
Austin, TX
Wal-Mart
AP Manager in Training
Walmart
Helena, MT
Wal-Mart
AP Manager
Sam's Club
Fort Worth, TX
Wal-Mart
AP Manager in Training
Walmart
Madison, OH
Wal-Mart
LP Manager Hrly
Kmart
Virginia, MN
Sears Holdings Corp
LP Manager Hrly
Kmart
Gresham, OR
Sears Holdings Corp
LP Manager Hrly
Kmart
Acton, MA
Sears Holdings Corp
LP Manager Hrly
Sears
Brooklyn Center, MN
Sears Holdings Corp
LP Manager
Sears
Pompano Beach, FL
Sears Holdings Corp
LP Manager Hrly
Kmart
Moline, IL
Sears Holdings Corp
AP Team Leader
Target
Southington, CT
Target
LP/Safety Mgr
Haynes/The Dump
Irving, TX
Haynes/The Dump
Area LP Manager
Goodwill Seattle
Seattle, WA
Goodwill Seattle
LP Manager
Follett
Palo Alto, CA
LinkedIn



Home of the Industry's Original
On the Move
Sponsored by Civil Demand Associates
| | |
| --- | --- |
| | Kimberly Willey, CFI was promoted to Director of Asset Protection for Luxottica. |
| | Adam Fulton was named Regional Loss Prevention Manager for Cracker Barrel. |
Post Your New Job or Promotion!
See all the Industry Movement


Your Career
Sponsor this section of the Daily
Three Lessons from Steve Jobs for When Your Buttons Get Pushed Things at work are bound to get under your skin: endless emails, little time to get work done and piles of projects can just stack up and up until it seems you've hit the wall and can't take anymore. Here are some tips you can use to keep cool. Be open to disagreements

How to Manage Distractions and Keep Your Mind from Wandering Managing your time won't do a whole lot of good if you're still being distracted other things. Use these strategies to help keep your mind from wandering and stay focused on the task at hand. Role priorities


Last week's most popular articles--

These 7 Daily Habits Will Make You Super Productive Sometimes all you need in order to make yourself a more efficient worker, and accomplish your abundance of tasks, is to form some new habits. These 7 habits will help you increase your productivity without adding extra time. No alarm

5 Bad Leadership Habits to Leave Behind in 2016 If your New Years Resolution for 2016 is to become a great leader, it will require you to think differently and turn those bad habits into good and effective ones. Here are five bad habits that you need to shed if your goal is to be a better leader. Be open to change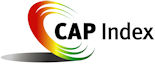 Tip of the Day
Sponsored by Vector Security
Active listening is absolutely critical if you really expect to influence change or modify behavior. You've got to hear what they're saying before you can plan or expect to do virtually anything. And hearing what they're saying is not simply hearing the words it's all about hearing the meaning and the intentions behind the words. Because words have a tendency to hide the true meanings and beliefs. As truth is often cloaked in humor so is meaning hidden in words. With the number one obstacle being one's self hearing is often drown out by how we want others to view us. So if you can leave your self at the door so to speak you can then begin to focus on hearing what they're saying.

Just a Thought,
Gus





Upcoming Events
---

Recruiting?
Get your job e-mailed to everyone... everyday
Post on our Featured Jobs Board!
Reach your target audience in 2015 every day!
Request our 2015 Media Kit
update account / change e-mail
unsubscribe FEEDBACK
www.downing-downing.com

Advertise With The D&D Daily




36615 Vine Street, Suite 103
Willoughby, OH 44094
440.942.0671
copyright 2009-2019
all rights reserved globally