The D&D Daily Mobile Edition
November 10,

2014



The LP Industry's #1 News Source - Informing, Educating and Instilling a sense of community


Spotlight on Leadership

Sponsored by Protection 1
Defining Leadership - Two CEO Titan's Talk Leadership in 1 Minute
An Absolute Must Watch 1 Minute Video
At a gala on Thursday to celebrate CNBC's 25th anniversary, J. Crew CEO Mickey Drexler and Under Armour CEO Kevin Plank shared their thoughts about leadership and competition.

J. Crew's Mickey Drexler:

"I define leadership as: Emotionally you own your business. You own it with passion. And you either have or you don't have an economic investment. But when you have all three of those, you are the boss from Day One, and you care every single day more than anyone. And you have to build a team, but someone's got to lead, and someone's got to be unpopular at times."

Under Armour's Kevin Plank:

"Let me be clear, we really don't like anyone we compete with, and not in, like, a bad way. And I think people that are outside of it, and they sort of look and go, 'How's it going in sporting goods?' I don't call them and send them Christmas cards." cnbc.com

Editor's Note: Understanding they're talking about it from their perspective and level you've got to take what they're saying and translate it to your own level and position, as it's bare bones - simple - and absolutely represents the core of their beliefs and actions.
Sponsored by Protection 1

News Brief
Sponsored by WG Security Products, Inc.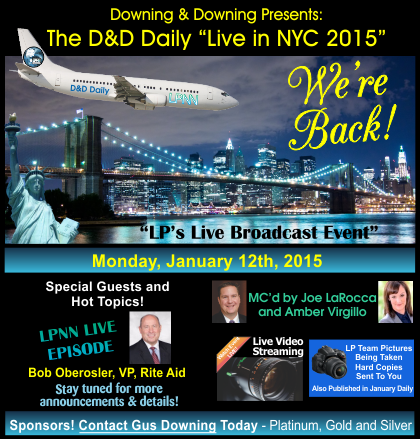 Target elevates - separates & gives 'corporate security' a seat at the table With last week's appointment of Jacqueline Hourigan Rice as senior VP, chief risk and compliance officer with corporate security and its suppliers as part of her responsibility, Target has sent a clear message that corporate security has become such a significant exposure and is so critically important, that it warrants a seat right next to the CEO. Last year's data breach drove them to create and fill a new chief information security officer's (CISO) position this past June, who by the way came from the same company, GM, that Rice came from. So the breach isn't necessarily the driving force behind this new job but it is a part of it. This "elevation" and separation from the traditional Asset Protection pyramid head was driven by six primary factors: technology, the Foreign Corruption Practices Act (FCPA), the insider threat, third party (vendor) compliance, the increase in Active Shooters, and the need to send the message to the legal community, wall street, and the SEC that Target's CEO is directly connected to corporate security. A theme that will become a trend in the entire retail industry. Interesting though how they didn't appoint a chief security officer (CSO) but yet elected to create and give the responsibilities to a chief risk and compliance officer (CRCO). Just a thought.

Heads Up - LinkedIn's 'Reference Search' Cost Executive His Job - 4 Executives Suing LinkedIn - A Reference List You Didn't Write Four people are suing LinkedIn, contending that one of the site's networking features cost them job opportunities. The LinkedIn service in question is called "Reference Search." It is available only to premium account holders, who pay a monthly fee. An employer or recruiter can use it to generate a list of people in its own network who worked at the same company at the same time as a job candidate. It also allows premium members to use the site's messaging system to contact people who appear on those lists, without notifying a job candidate. LinkedIn, in providing the job reference material, enabled potential employers to "anonymously dig into the employment history of any LinkedIn member, and make hiring and firing decisions based upon the information they gather," without ensuring that the information was accurate. This, they said, is a violation of the Fair Credit Reporting Act. Whatever the suit's merits, the case illustrates how social media sites have become an essential tool for many employers and recruiters, a productive fish bowl in which to trawl for, identify, observe and vet job candidates. It also suggests that many job seekers may be unaware of the techniques a company can use to parse the information they have publicly posted online - with possible consequences for their career prospects. The legislators who enacted the Fair Credit Reporting Act of 1970 did not anticipate social media. Today, it is standard practice for employers and job recruiters themselves to scour social media to identify job candidates. But the situation becomes more complicated when they hire outside firms to compile reports on potential employees. Over the last few years, federal regulators have been looking into online intelligence brokers that compile dossiers on consumers that could be used to disqualify someone from being hired - a practice industry professionals refer to as "knockout" screening. In an interview last week, Julie Brill, a member of the F.T.C., said: "We have made clear that the F.C.R.A. applies to services offered over the Internet and mobile apps." The suit against LinkedIn contends that the law should apply to its reference lists. Editors Note: Interesting case to watch long term. nytimes.com

Data Breaches at Home Depot and Target Both Caused By Theft of Credentials From Third-Party Vendors While these situations have everything to do with cybersecurity, the elephant in the room that is yet to be adequately addressed is third-party risk: How can you implement appropriate cybersecurity if you have no idea that your third parties even have access to your IT systems? Dickinson and Flynn can discuss how companies need to gain visibility into who their third parties are and what business services they provide before they can manage the risks associated with specific threats. businesswire.com

On the Hunt for Hackers, but Not the Spotlight - The 'Dark Web's' UC - You May want to know who this guy is - You may need him sometime Lawrence Baldwin is a dark hero of the Internet whom you have probably never heard of - and for good reason. A decade ago, Mr. Baldwin made a name for himself and his Atlanta-based security firm, myNetWatchman, by collecting and analyzing digital scourges like malware, and alerting companies to them. He was a fixture on the security conference circuit and was often quoted in the press about security threats. And then he seemed to disappear. Beyond a bare-bones website and a LinkedIn profile where his only listed interest is "chasing down cybercriminals and smacking them upside the head," Mr. Baldwin largely vanished from the web. Yet Mr. Baldwin is well known to a number of large United States banks and financial institutions that have turned to him for help in combating increasingly sophisticated hacking attacks. For the past seven years, several security consultants and former law enforcement personnel say, Mr. Baldwin has immersed himself in the so-called dark web, using what most describe as unorthodox methods to gather intelligence about online financial crime. Mr. Baldwin, 49, says that he is able to closely monitor many of the criminals who he says have made "hundreds of millions of dollars" hacking into American banks and corporations. Another described his work as "very cloak and dagger." All agree that the intelligence he provides is very effective. "I would take his intelligence over anyone else's any day of the week," another said. "Baldwin stands out because he provides actionable intelligence," said Avivah Litan, a security analyst with Gartner, the research firm. "It's exact, it's original and he barely charges for it, whereas other firms repackage intelligence from many sources." Lawrence Baldwin says "I'm not a press hound," he said. "There are serious personal safety issues to consider." nytimes.com

Retail's UFC Title Bout - Family Dollar & Dollar Tree VS. Dollar General - Dec. 30th
Dollar Tree Certifies Substantial Compliance with FTC's Second Request under HSR Act Dollar Tree, Inc announced that, as planned, it has certified substantial compliance with the Request for Additional Information and Documentary Materials ("Second Request") issued by the Federal Trade Commission ("FTC") on September 8, 2014, regarding its proposed acquisition ("Proposed Merger") of Family Dollar Stores, Inc. ("Family Dollar"). Dollar Tree and Family Dollar have agreed not to close the Proposed Merger prior to December 30, 2014, unless the FTC completes its review of the Proposed Merger and terminates the waiting period at an earlier date. Editor's Note: With literally tens of thousands in attendance, this Dec. 30th match will impact hundreds if not thousands of jobs and change the retail landscape forever. Certainly it'll impact dozens of LP jobs. With Dollar General not going out quietly it's going to be interesting to see the next move if there is one. So far they've been unable to accumulate enough tenders to make a difference. businesswire.com

Big Freeze Coming For 200M This Week - Deep Freeze - Deep Push Online - More Bad News For Stores - Store Closures? With a polar vortex coming and hanging around until mid-month we could see bad November store sales. With store closings, travel coming to a screeching halt, and shoppers house bound. Not good news for the nations retailers. Merchandise stalled on the West Coast ports, airfreight and trucks slowed, this early winter storm could wreak havoc on the already disappointing sales trends. Get ready for your store closings because here comes Mother Nature. upi.com

U.S. Seizes 400 'Dark Market' Websites Selling Illegal Goods - Stolen Credit Cards - 17 Arrested U.S. federal law enforcement, working with agencies in about 16 countries, said Friday they seized more than 400 so-called "dark market" websites offering illegal goods on the Tor network. The websites seized by law enforcement sold an array of illegal goods, including drugs, stolen credit cards, fake identity documents and weapons. The operation took down more than 400 Tor website addresses, as well as the servers using them. wsj.com

Watch Out America, Here Comes Dublin-born Primark with first store in Boston - They'll be building a new LP Department - Here comes some new jobs If you've never been inside a Primark store, they are truly a force of nature. Extremely low prices and extremely fast fashion create a shopping frenzy among European consumers. There are individual Primark locations that do in excess of $200 million a year. Given Primark's market segment—low priced clothing—the number of units the retailer pushes through the doors is truly staggering. We expect Primark to have the same type of success in the United States as it does in Europe. Low prices and fast fashion are a formula that seems to translate well across countries. The success of H&M and Uniqlo here is evidence of this and Primark would take the low price proposition to yet another degree. Editor's note: They'll need a Loss Prevention program and senior LP leader quickly enough! Keep an eye out on this one. nreionline.com

Open, Close: Target Shutters As Many Store As It Opens - 19 This year alone in U.S. If you haven't noticed, Target been closing more and more stores. And the retailer just announced that by February it will close 11 more underperforming stores. This will come just about six months after it closed eight other sites. In all, the chain will have shuttered 19. But what is unusual, this is also the same number of stores the retailer opened last year, according to its annual report. madamenoire.com

Retailers Stop Reporting Monthly Sales Numbers - Stock Market Overreacts
Years ago you could rely on the monthly numbers coming out to gauge the retail trends and individual performance. But the trend now is to report only when required by the SEC - Quarterly. Home Depot was the first to stop in 2006 and more and more have followed suite since then. During the recession scores of retailers stopped the practice. Making it difficult for anyone to see any trends at all except for the quarterly reports. Now there's only about a dozen reporting. Retailers' reasons for abandoning monthly sales reports have tended to be that they aren't a relevant measure of performance and that investors are prone to overreact to them. wsj.com

US Bank owes customers $48 million
More than 420,000 customers of US Bank are entitled to money back after the Consumer Financial Protection Bureau ordered the bank to pay $48 million for illegal billing practices. U.S. Bank customers were unfairly charged for identity protection and credit-monitoring services that they didn't receive, bureau officials said. The services were sold as "add-on products" for credit cards and other bank products. In addition to the $48 million due back to customers, U.S. Bank was ordered to pay a $5 million civil penalty to the bureau and a $4 million penalty to the Office of the Comptroller of the Currency. U.S. Bank customers were unfairly charged for identity protection and credit-monitoring services that they didn't receive, bureau officials said. The services were sold as "add-on products" for credit cards and other bank products. In addition to the $48 million due back to customers, U.S. Bank was ordered to pay a $5 million civil penalty to the bureau and a $4 million penalty to the Office of the Comptroller of the Currency. cincinnati.com

This Verbal Confrontation Shows Why Walmart Will Never Accept Apple Pay Execs from the consortium of retailers called MCX insisted recently that the group's backing of CurrentC - and ban of Apple Pay - had little to do with their issues with credit card fees even though the beta version of the app doesn't accept traditional cards. Instead, they said, MCX was creating CurrentC mainly to craft a system that combined loyalty offers and a mobile payment system in one. But the actions of Mike Cook, Walmart's Assistant Treasurer and one of the masterminds of MCX, tell a different story. At a recent payments conference called Money2020, Cook's public questioning of a top Visa executive made it clear that the credit card debate is alive and well and a big reason why Walmart isn't accepting Apple Pay. Cook stepped to the microphone in the audience during the Q&A session of a panel discussion and made it clear he was as interested in simply making a point as he was in getting an answer to his questions. Earlier in the panel, Visa's Jim McCarthy had mentioned that purchases made in stores using Apple Pay typically qualify for what are called "card-present rates." Merchants pay banks a fee every time a credit card is used for a purchase. Card-present rates are the cheapest category of fees; since the card is being swiped, the thinking has historically been, there is a lower chance of fraud compared to card-not-present transactions where card information has to be manually keyed into the payment device in a store or on a website. Now Cook wanted to know, in effect, why McCarthy was boasting about Apple Pay qualifying for this cheaper transaction rate when card-present transactions are much more common than card-not-present transactions in stores. McCarthy started to answer before Cook cut him off. recode.net
China suspected in US Postal Service hack that exposed data on 800,000 workers The U.S. Postal Service (USPS) revealed Monday that data on its employees may have been compromised in a "cyber intrusion incident." USPS said it recently learned of a data breach affecting the names, dates of birth, Social Security numbers, addresses, employment dates and emergency contact information of up to 800,000 employees. Post office customers who contacted the Postal Service Customer Care Center via telephone or e-mail between Jan. 1 and Aug. 16 may have had their names, addresses, telephone numbers or e-mail addresses compromised, the USPS said, but added there's no evidence to suggest customers' credit card information was stolen or hacked. "The intrusion is limited in scope and all operations of the Postal Service are functioning normally," said USPS media relations manager David Partenheimer in a statement. "We began investigating this incident as soon as we learned of it, and we are cooperating with the investigation, which is ongoing. The investigation is being led by the Federal Bureau of Investigation and joined by other federal and postal investigatory agencies." Employees possibly affected by the data breach have been notified, and will receive credit monitoring services for one year at no charge, USPS said. The mail service did not identify suspects in the investigation, but Partenheimer told the Washington Post that the intruder may be "a sophisticated actor that appears not to be interested in identity theft or credit card fraud." engadget.com

Target testing mobile app CurrentC, hopeful that it can rival Apple Pay

Toys R Us to open 5 p.m. Thanksgiving & remain open until Friday 11 p.m.
Last week's most popular news article --

Target Announces 11 Upcoming Store Closures Target Corporation today announces that it will close 11 locations as of February 1, 2015. Target guests in the affected markets can continue to expect the same great variety and service at other Target locations and also visit Target.com for their shopping needs. The decision to close a Target store is only made after careful consideration of the long-term financial performance of a particular location. All eligible store team members are being offered the option to transfer to other Target stores. Team members who choose not to transfer will be offered a separation package. target.com

| | | |
| --- | --- | --- |
| Lithonia, Georgia | Castleton, Indiana | Monroe, Michigan |
| Clinton, Iowa | Wichita East, Kansas | Northland, Michigan |
| McHenry, Illinois | Bay City, Michigan | Austin, Minnesota |
| Calumet City, Illinois | Carrolton, Texas | |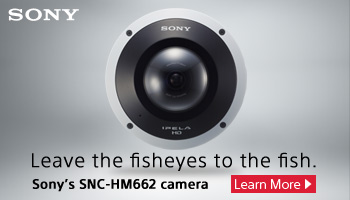 All the news - One place - One Source - One Time
The D&D Daily respects your time
& doesn't filter retail's reality
Report Your News!
(content subject to approval)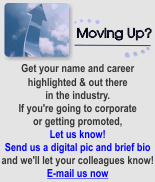 Press Releases

Federal law enforcement has taken action against over 400 Tor hidden service .onion addresses, including dozens of "dark market" websites, that were offering a range of illegal goods and services for sale on the "Tor" network, a special network of computers on the Internet designed to conceal the locations of individuals using it.
The website addresses and computer servers hosting these websites were seized yesterday as part of a coordinated international law enforcement action involving the Justice Department's Criminal Division, U.S. Attorney's Office for the Southern District of New York, and law enforcement agencies of approximately 16 foreign nations working under the umbrella of Europol's European Cybercrime Centre (EC3) and Eurojust. This action follows the arrest on Nov. 5, 2014, of Blake Benthall, aka "Defcon," for charges brought in the Southern District of New York for his alleged role in operating the Silk Road 2.0 website. This action constitutes the largest law enforcement action to date against criminal websites operating on the "Tor" network.
"It is a plain fact that criminals use advanced technology to commit their crimes and conceal evidence- and they hide behind international borders so they can stymie law enforcement," said Assistant Attorney General Caldwell. "But the global law enforcement community has innovated and collaborated to disrupt these 'dark market' websites, no matter how sophisticated or far-flung they have become."
"As illegal activity online becomes more prevalent, criminals can no longer expect that they can hide in the shadows of the 'dark web,'" said U.S. Attorney Bharara. "We shut down the original Silk Road website and now we have shut down its replacement, as well as multiple other 'dark market' sites allegedly offering all manner of illicit goods and services, from firearms to computer hacking. In coordination with domestic and international law enforcement agencies, we will continue to seize websites that promote illegal and harmful activities, and prosecute those who create and operate them."
According to public documents, the seizure operation targeted the Silk Road 2.0 website and more than 400 hidden services related to dozens of other "dark market" websites that are only accessible to operating on what is known as "The Onion Router" or "Tor" network, a part of the Internet designed to make it practically impossible to physically locate the computers hosting or accessing websites on the network. These sites were all operating online black markets, openly advertising on their home pages and offering to sell a variety of illicit goods and services to customers in the United States and elsewhere. The advertised goods and services included, among other things: illegal narcotics; firearms; stolen credit card data and personal identification information; counterfeit currency; fake passports and other identification documents; and computer-hacking tools and services.
The "dark market" websites were designed to facilitate illicit commerce by providing anonymity to users. The sites were only accessible to users of the Tor anonymizing network. The sites also accepted payments for their illicit goods and services in bitcoin or similar virtual currency designed to be as anonymous. Read the entire FBI press release
here
fbi.gov

e-commerce

Sponsored by The Zellman Group
US announces 1st bitcoin securities fraud case
The federal government on Thursday announced its first bitcoin securities fraud case, accusing a Texas man of engineering a Ponzi scheme by getting people to turn over their bitcoins in return for promises of high interest rates and the ability to recoup their investment at any time. Trendon Shavers, of McKinney, awaited an initial court appearance in Texas on securities fraud and wire fraud charges that were outlined in a criminal complaint unsealed in U.S. District Court in Manhattan. "This case, the first of its kind, should serve as a warning to those looking to make a quick buck with unsecured currency," U.S. Attorney Preet Bharara said in a news release. Bharara said the 32-year-old Shavers combined financial fraud and cyberfraud into a bitcoin Ponzi scheme offering "absurdly high interest payments, and ultimately cheated his investors out of their bitcoin investments." At the peak of the scheme, Shavers possessed about 7 percent of all bitcoin in public circulation, prosecutors said. Bharara said Shavers caused about half of 100 investors to lose all or part of their bitcoin investment from at least September 2011 through September 2012 as he promised them up to 7 percent weekly interest and assured them they could withdraw their investment at any time if they turned over bitcoins.
dailymail.co
Scammed: 10 Indications Of A Fraudulent Online Order
When the health of a business relies on order volume, it's tempting to automatically push every order through and rejoice as the numbers soar. However, merchants who do this will not only find that their joy is short lived when customers begin charging back their credit cards, but they also run the risk of losing their merchant accounts during the busiest sales season of the year. Because the leading cause of chargebacks is fraud, it pays to learn how to identify fraudulent orders before they're processed. With the upcoming holidays ushering in the largest shopping season of the year, fraud is also poised to climb in the next six to eight weeks. However, businesses do not have to be victims to the Grinch that stole their merchant accounts. By learning the telltale signs that characterize many instances of fraud, entrepreneurs can curtail excessive chargebacks before they negatively impact their ability to process online payments. Read on for ten signs of a fraudulent online order.
prweb.com
Amazon launches voice-recognition device, Echo
"Fraud is not a person - it is a dynamic grouping of statistics that deviate from the norm."
Stuart B. Levine, CFI, CFCI
CEO, The Zellman Group & Zellman Fraudnet

ORC News
Sponsored by Security Resources
ORC Duo busted hitting Framington Walmart in Augusta - Walgreens employee recognized them from media reports Farmington police announced Thursday they were searching for Thomas Mulkern and Angelina Carrigan-Sounier, 25, in connection to recent thefts at Walmart in Farmington but did not say what the two are suspected of taking. Augusta police arrested them around 4:30 p.m. Friday after a Walgreens employee notified police that the pair had stopped in and were expected to return. centralmaine.com

Facebook page leads police to phone theft ring in San Juan, TX; tied to 2 Cricket store burglaries Four men were formally charged Saturday with stealing dozens of cell phones and selling them via Facebook, police said. San Juan police last week arrested members of the cell phone burglary ring in two separate stings, police said Saturday. Officers alongside the U.S. Marshals Service arrested Adrian Segovia, 18; Guiovanni Ibarra, 18; Julio Lara, 19; and Luis Lara, 23, on multiple counts of burglary and engaging in organized criminal activity, San Juan Police Chief Juan Gonzalez said. Gonzalez said the four men were arrested in two separate buyback stings in which undercover officers purchased stolen cell phones. Investigators learned of the group after receiving information about a Facebook page called "La pulga online" that was used to sell stolen cell phones. Police said the men stole the cell phones in two separate burglaries, the first on Oct. 3 at the Cricket Wireless Store, 1618 N. "I" Road, and Tuesday at Cricket Wireless Store, 1201 N. Raul Longoria Road, both in San Juan. Gonzalez said in total, the men made off with 65 cell phones and $500 cash. themonitor.com

Columbia, MO Police working with ORC Investigator preparing for Black Friday With the Christmas season just around the corner, police in Maury County are preparing for one of the most common holiday crimes: shoplifting. So far in 2014, shoplifting incidents in Columbia have been reduced by 20 percent compared to last year, Columbia police Lt. Joey Gideon said Friday. But, he said, shoplifting does tend to occur more often during the holiday season than during any other time of the year." After Black Friday, the stores start getting more crowded, and it's easier for shoplifters to go unnoticed," Gideon said. But shoplifting is not just a problem during holidays, Gideon said. He said Columbia sees hundreds of shoplifting incidents each year, but police are doing more to combat it than they did in the past." We did an analysis of this a couple of years ago," Gideon said. "We've started monitoring these shoplifting cases better. We've been able to develop suspects and make arrests on shoplifting that stores didn't catch at the time because we're reviewing video. Although at the lower spectrum of the seriousness of crime, it's a serious problem when you have so many (incidents)." columbiadailyherald.com

Paulding Co, GA Deputies arrest man in credit card scam, seize 1,000+ fake cards Authorities in Paulding County say they've arrested a man they say created more than 1,000 fake credit cards. Paulding County Sheriff's Office Cpl. Ashley Henson said that 44-year-old Keith Michael Francis of Kennesaw manufactured 1,154 fake credit cards using what authorities believe is stolen personal information. Henson says that in addition to finding the tools to make the cards, deputies found multiple driver's licenses from different states using different names. The man who owns an office space in Hiram that Francis was renting discovered the cards and equipment when rent for the space became overdue. accessnorthga.com

Four arrested within the hour after Dollar General robbery in Shreveport, LA Just before noon on Saturday, Shreveport police were dispatched to the Dollar General Store on North Market on a shoplifting-in-progress. SPD Lt. Mike Day responded to the call, and learned from store employees that three males and one female came into the store and began stealing food, clothing, candy and other items and concealing them on their persons, as well as in a large plastic collapsible tub. The police recovered all the stolen merchandise, and also found a bag of marijuana on one of the suspects, and four more bags in the car. All four suspects are being booked on charges of theft and at least one also will have a drug charge. arklatexhomepage.com
Tampa man charged with stealing razors from two different stores According to a Hillsborough County Sheriff's Office report the suspect was spotted on Thursday just after 7 am by employees at the CVS Pharmacy at 6701 North Dale Mabry Highway stuffing razors into a backpack. When the employees questioned Garcia-Castro about it he positioned his hand towards his right hip and stated 'I have a gun, I will shoot you.' The store clerks backed away as the suspect fled the store and rode away on a bicycle. Deputies conducting a follow-up investigation on the crime quickly identified Garcia-Castro as a suspect. Garcia-Castro was also identified as a suspect in a similar crime that occurred on October 26th at the Target store at 6296 West Water Ave. in Town-N-Country. In that case a suspect matching Garcia-Castro's description made off with $400 worth of razors. wfla.com
Do you have an ORC case to share?
Share your ORC news and help the industry grow


Retail Crime News

Sponsored by NuTech National
Secret Service Agent shoots man in Woodbridge, VA Wal-Mart; Off-duty officers fire on hammer-wielding assailant Police have charged a 21-year-old man who was shot by an off-duty Secret Service Uniformed Division officer at the Woodbridge Walmart on Thursday. Mohamed Sankoh, of Bernstein Drive in Fayetteville, N.C., was listed in stable condition at an area hospital on Friday. Police charged him with destruction of property in excess of $1,000 for smashing glass jewelry cases at the Walmart on Worth Avenue, behind Potomac Mills mall. Police say they are looking for witnesses who saw what happened in Walmart, and in the parking lot, where Sankoh was chased by two off-duty Secret Service officers and shot. insidenova.com

Union, SC Shoplifter shot, attempted to ram Deputy with truck Agents from the South Carolina Law Enforcement Division have charged a Winnsboro man who allegedly assaulted a Union County Sheriff's deputy Friday, which led to an officer-involved shooting. Thom Berry, a SLED spokesman, said in a news release that Joshua Kevin Burbage, 28, was charged with one count of assault and battery of a high and aggravated nature on Saturday. The felony charge carries a penalty upon conviction of 20 years in prison. Berry said Burbage was observed stealing batteries at a WalMart in the city of Union by a loss prevention officer at the store. The officer notified the Union Department of Public Safety and when an officer arrived at the scene, Burbage fled in his truck. As the chase came to a stop, a sheriff's deputy pulled his patrol car behind Burbage's truck and then the deputy exited his vehicle. Burbage then allegedly backed his truck into the deputy's patrol car several times forcing the deputy to draw his weapon and fire at Burbage, according to Berry. Burbage was shot in the hand and was taken to a local hospital and treated for non life-threatening injuries. myrtlebeachonline.com

Piggly Wiggly Armed Robbery in Old Hickory, TN., shots fired Two men robbed a grocery store at gunpoint in Old Hickory Sunday night while there were customers inside. It happened just before 8 p.m. at the Piggly Wiggly on Robinson Road. After entering the store, the suspects held the manager at gunpoint. Police told News 2 one suspect waited by the door, while the other suspect took money from a register and then went into the store office and got money from the safe. There were approximately 13 people in the store at the time of the robbery. One shot was reportedly fired into the ceiling as the suspects fled the scene. A K9 officer was called to the scene, but was unable to track the suspects. wkrn.com
Best Buy LP Agent placed in Choke Hold by fleeing thieves in W. Windsor, NJ A Best Buy loss prevention officer was placed in a "choke hold" after thwarting an attempted theft, police say. On Nov. 7 at 11:49 a.m. police responded to the Best Buy on Nassau Park Boulevard where a manager told them that two people had attempted to purchase two MacBook Pro computers and two iPad mini's in two separate transactions. According to police, a black female tried to pay with a credit card that was declined and the black male she was with took the bag and attempted to walk out of the store. It was at that point the store's loss prevention officer closed the door and the store manager took the bag back. The man then put the loss prevention officer in a "choke hold" and then released him shortly thereafter. He then pried open the door and fled the scene with the female suspect in tow. Despite the loss prevention officer being placed in a choke hold, police said that no injuries were reported. trentonian.com

SUV crashes into Walgreens and steals an ATM in Portland, OR Shortly before 4:30 a.m. Sunday, Portland Police East Precinct officers got a report that a SUV had crashed into the Walgreens on 39th and Southeast Holgate Boulevard and robbed the store. Walgreens' security company told police that the SUV backed into the front doors of the store, smashing the glass. Based on an examination of the store, it appeared to officers that the only thing missing was an ATM. The vehicle is described as a dark-colored smaller SUV 4-door with a spare tire on the back. The driver did not get out of the vehicle, but two passengers did and loaded the ATM into the SUV. katu.com
Burglars break through wall to get into Hibbard Sports in Lexington, KY Police say burglars broke through a wall to get into a Lexington sports store early Sunday morning. "It's creative but it's horrible at the same time. It just shows the extent that criminals are willing to go to gain entry," said nearby store clerk Junia Thomas. He says he's shocked by how far the burglars went to break in to Hibbard Sports in the Walmart shopping center on Richmond Road. "I think it's horrible, you can't be safe anywhere anymore. It feels kind of scary," Thomas said. Investigators tell WKYT the burglars smashed their way through a sheetrock wall separating the sports store from an empty store that used to be a Chinese restaurant. We're told the thieves crawled through the hole around 4 a.m. and started stealing shoes. Total value has yet to be determined. wkyt.com
Officers Arrest Man Suspected Of Serial Robberies in Oklahoma The Northern Oklahoma Violent Crimes Task Force caught a man suspected of several armed robberies. Officers arrested Justin Scott at a Catoosa casino. Court records show Scott was wanted on warrants for two counts of armed robbery. Police suspect he's the man who committed seven robberies in Tulsa, the robbery of a cell phone store in Owasso, and the robbery of a hair salon last weekend in Claremore. newson6.com

4 Arrested in a CVS and Dollar General Robberies in San Antonio, TX Officials say the men beat up a store employee at the CVS near Southwest Military and Pleasanton Road and then stole the money from the register. The suspects then got into a truck and took off. Other employees at the store were able to give police a good description of the men. Thirty minutes later, they were able to catch the other two suspects walking in a creek. Police believe the men were also involved in the robbery of a Dollar General. The store employee that was beaten up was taken to an area hospital for treatment but is expected to be OK. ksat.com

Four Employees at Fla. Keys resort arrested in alleged theft scheme Four workers at a resort in the Florida Keys stole credit card information from guests and used it for personal shopping sprees, a Monroe County Sheriff's Office spokeswoman said. More than $4,100 in fraudulent charges were made to the cards of guests who stayed at the Post Card Inn Beach Resort and Marina at Holiday Isle. Monroe County Sheriff's Office spokeswoman Becky Herrin said the workers used their employee passwords to access the guests' credit card information in the computer system at the Islamorada resort. Each of the four workers faces five counts of felony criminal conspiracy. local10.com

The Home Depot mistakes woman for serial shoplifter A Columbia, Tennessee woman was mistaken last week for a serial shoplifter who has stolen more than $15,000-worth of merchandise this year from the Brentwood Home Depot on Moores Lane. Felicia Frierson was leaving the store when Brentwood Police approached her to issue a trespassing warning. BPD Asst. Chief Tommy Walsh said a Home Depot store manager called to report a possible shoplifter in the store, and identified Frierson as the suspect. As a result, BPD issued the warning and informed her that if she returned to the store she'd be arrested. "We issue trespassing warnings regularly at the request of retail stores or citizens who do not want individuals on their property," Walsh said. However, Frierson told police she had never been to the Brentwood store before, and allowed officers to search her purse and car. brentwoodhomepage.com

Employees return to Walmart after bomb threat in Oklahoma City Saturday night
Police comparing notes after multiple burglaries in Aurora, Oak Brook, IL

Kay Jewelers in the Heritage Crossing, Wilson, NC the victim on an over-night burglary; Total value of the merchandise stolen has yet to be determined

Zales in Schaumburg, IL Grab and Run suspect flees with a 1 CT. diamond ring valued at $15,558

Kay outlet in the Clinton Crossing Premium Outlets, Clinton CT, victim of a Rolex Grab and Run, watch valued at $11,800

Kay Outlet in the Las Vegas Premium Outlets North, Las Vegas, Nevada hit with a Grab and Run of 2 gold bracelets, total value nearly $3,000

Robberies and Burglaries
● BP - Macon, GA - Armed Robbery
● C&C - Dallas, TX - Armed Robbery - clerk shoots suspect
● C&C - Greensboro, NC - Robbery
● Dollar General - Columbia, MO - Armed Robbery - suspect arrested
● GameStop - Saugus, MA - Theft - fled w/ $828 in merchandise
● Gate - Jacksonville, FL - Armed Robbery - clerk killed
● Georgio's - Cleveland, OH - Armed Robbery - 4th pizza robbery
● Jerry's - Eden Prairie, MN - Shooting
● KFC - Keene, NH - Armed Robbery
● Minott's Flowers - Portland, ME - Robbery - suspect arrested
● People's Market - Dayton, OH - Theft - suspect arrested
● Rite Aid - Lodi, NJ - Burglary - cut through roof
● Shoppers Drug - St. John, Canada - Armed Robbery
● Verizon - Mount Laurel, NJ - Burglary - 2 arrested
● Verizon - Plymouth, MI - Armed Robbery - 2 arrested
● Walgreens - Chico, CA - Armed Robbery - suspect arrested
● Walgreens - Kearney, NE - Armed Robbery - man sentenced to 8-10 years
● 7-Eleven - Hagerstown, MD - Armed Robbery

Vendor Spotlight





PCI and Exception-Based Reporting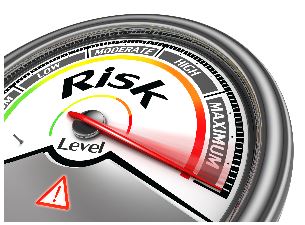 While all retailers are now familiar with the Payment Card Industry (PCI) Data Security Standards (DSS), some are still working on how best to protect cardholder data within their exception based reporting (EBR) application. Ultimately, the answer on how this data will be protected may depend on company-wide decisions or chosen protection methods. However, how your company chooses to protect the data may affect your ability to also effectively utilize reporting to detect exceptions.

The most common methods of cardholder data protection currently in use are: Masking, Encrypting, and Hashing. Each of these techniques has its benefits and limitations as they relate to their ability to provide adequate reporting within an EBR application.

Masking
Masking is the method most consumers are familiar with since many retailers, restaurants, etc., began "masking" credit card numbers on receipts, even before PCI-DSS was a requirement. Masking involves "hiding" certain numbers within the credit/debit card number. Businesses that mask credit/debit card numbers can show up to the first 6 digits and the last 4 digits of the number, with all digits in between "masked" (usually shown as "X" on a receipt).

While this method is the easiest to implement, and can provide valuable information for the merchant, it has also been found to be the least "safe" method for protecting cardholder data. Since the majority of credit/debit card numbers most commonly used in the United States consist of 14-16 digits, a hacker need only to identify 4-6 digits in order to obtain a complete, valid credit/debit card number. Research suggests this can be accomplished in a matter of a few hours.

Read more here.

Featured Job Listings
Sponsored by Cam Connections
Feature Your Job Here For 30 Days -
70% Aren't On the Boards
VP of Sales
Checkview
Chanhassen, MN
Checkview
Sr. Director, Field LP
Ross Stores
Dublin, CA
Ross Stores
Director of LP
Fred Meyer Jewelers
Portland, OR
Kroger
Director of LP
Restoration Hardware
Corte Madera
Restoration Hardware
National Account Executive
Checkview
Northeast Region
Checkview
National Account Executive
Checkview
United States
Checkview
Director, Pharmacy LP
Rite Aid
Camp Hill, PA
Rite Aid
Corporate Investigator
Confidential
San Francisco Bay, CA
Confidential
National Account Manager
Vector Security, Inc
TBD
Vector Security, Inc
Supervisor LP DC
Ascena Retail Group
Greencastle, IN
Ascena Retail Group
AP Agent
Ralph Lauren
Sunrise, FL
Ralph Lauren
LP Agent
JONS Markets
Los Angeles, CA
JONS Markets
National Account Mgr
Confidential
Northeast
Downing & Downing

Limited Time Only - Post Your Multi-Unit LP jobs for FREE - Learn More Here

Daily Job Alerts


Sponsored by Cam Connections
Appearing One Day Only
View our Internet Jobs Archives here
EHS Manager
HD Supply
Norcross, GA
HD Supply
LP Supervisor
JC Penney
Grand Forks, ND
JC Penney
District 4 LP Specialist
Kroger
Fort Wayne, IN
Kroger
LP Specialist
Ralphs
Orange, CA
Kroger
Dept Mgr LP & Safety
Lowe's
Seneca, SC
Lowe's
Dept Mgr LP & Safety
Lowe's
Oakland Park, FL
Lowe's
AP Team Leader
Target
Rossford, OH
Target
AP Team Leader
Target
Buffalo, NY
Target
ETL Assets Protection
Target
Oswego, IL
Target
ETL Assets Protection
Target
Palm Desert, CA
Target
AP Manager
Sam's Club
Lima, OH
Wal-Mart
AP Manager in Training
Walmart
Albemarle, NC
Wal-Mart
AP Manager in Training
Walmart
Wood River, IL
Wal-Mart
AP Manager in Training
Walmart
Avondale, AZ
Wal-Mart
AP Manager in Training
Walmart
Pueblo, CO
Wal-Mart
AP Manager in Training
Walmart
Manchester, NH
Wal-Mart
AP Manager in Training
Walmart
Bismarck, ND
Wal-Mart
AP Manager in Training
Walmart
Valparaiso, IN
Wal-Mart
AP Manager in Training
Walmart
La Porte, IN
Wal-Mart
AP Manager in Training
Walmart
Newport News, VA
Wal-Mart
LP Manager Hrly
Sears
Silverdale, WA
Sears Holdings Corp
LP Manager Hrly
Sears
Columbia, SC
Sears Holdings Corp
LP Manager Hrly
Kmart
Chesapeake, VA
Sears Holdings Corp


Home of the Industry's Original
On the Move

Brian Frasier, CFI was named Regional Director Ethics & Compliance for Rush Enterprises.
John McBride was named Regional Loss Prevention Manager for Harbor Freight Tools.
Jason Jones was named Senior Manager - Safety & Environmental for Cabelas.
Chuck Eavers Jr was named Loss Prevention Investigator for Shoprite.
Post Your New Job or Promotion!
See all the Industry Movement


Your Career
Sponsor this section of the Daily
How to Handle Stress in the Moment
Most of the stress advice is for long term stress, but what if you're stressed out just for a moment say from a meeting or you have another new project to take on? How can you regain control and your composure? Here are some tips to get a handle on the in-the-moment stressors. Find someone to talk to
Why Zoning Out is Good for You
We all have our moments where we just kind of lose ourselves in space. Our minds go blank and we just stare off, and this is a good thing especially to help your performance. A balance of mindfulness and mindlessness can be the key to helping you have that eureka moment! Here's why! Incubation period of creativity
Last week's most popular articles--


Train Your Brain to Think More Clearly
The words you use when you're thinking and expressing your thoughts mold how you see the world. In order to speak more clearly and get the words to come out just right, it takes a lot of training in your brain. Use these tips to hone your word skills. One syllable
3 Cultural Problems that Cause Good Employees to Go Bad We often tell ourselves that we would never do this bad thing or that bad thing, but are choices are more flexible than we think. Your surroundings have a big influence on the decisions you make. Here are some dangerous cultural issues that could contribute to good people making bad decisions. Lots of pressure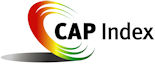 Tip of the Day
Sponsored by Vector Security
Owning your mistakes is a critical element of self development. For without ownership how can anyone truly grow and change. Having the courage to face it and admit it and discuss it leads to respect and a sense of trust from those around you. To deny or to ignore merely feeds a lack of confidence not just from the group around you but also in yourself as well. Because at 2 am there is no denial and once revealed it stays with you.

Just a Thought,
Gus






Upcoming Events

---
Recruiting?
Get your job e-mailed to everyone... everyday
Post on our Featured Jobs Board!
Reach your target audience in 2014 every day!
Request our 2014 Media Kit
update account / change e-mail
unsubscribe FEEDBACK
www.downing-downing.com

Advertise With The D&D Daily




36615 Vine Street, Suite 103
Willoughby, OH 44094
440.942.0671
copyright 2009-2019
all rights reserved globally