The D&D Daily Mobile Edition
November 11,

2014



The LP Industry's #1 News Source - Informing, Educating and Instilling a sense of community


News Brief
Sponsored by WG Security Products, Inc.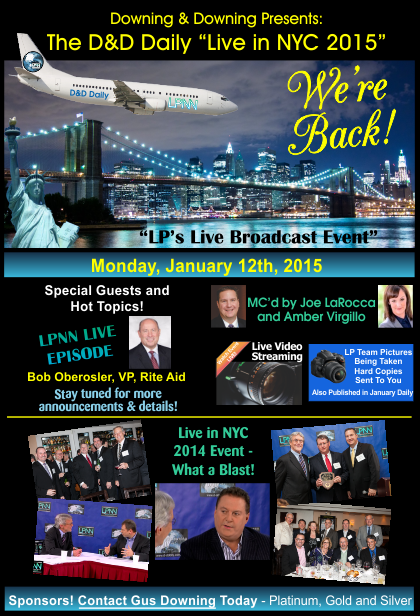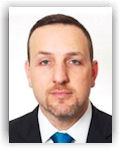 Drew Brennan was named Senior Director of Asset Protection Administration for Hudson's Bay Company. Before he took this new role, Drew was the Executive Director of Loss Prevention and Facilities for David Yurman. He has over fifteen years of experience in executive level loss prevention leadership positions at such retailers as Harry Winston where he was a Global Director of Security and at Tiffany & Co. as a Regional Security Director. He has also been an Investigator for Bloomingdale's and Nordstrom and was part of the security team at Bradlees. Congratulations Drew!

From war zone to department store - Veteran continues mission with Bloomingdale's Loss Prevention Gardea Christian spent three tours of duty as a U.S. Marine in Afghanistan. He hadn't even thought of the possibility of retail until a recruiter and fellow veteran suggested Bloomingdales, which happened to be looking for someone just like him. "We really wanted to focus on bringing veterans into our organization in leadership roles that would help them transition out of the military and give us strong leaders on our sales floors, in our stores," said Melanie Napolitano, Bloomingdales director of central support recruitment and development. Christian was hired as a loss prevention manager. There seems to be a big difference between watching out for enemies in a mountainous war zone and securing people and merchandise in a high-end department store. But Christian sees a common thread. "That's what we do here [at Bloomingdales], we operate ensuring that safety is number one and then, you know, making sure that people are secure," said Christian. Finding that sense of mission, and the satisfaction that comes with it, is key to welcoming veterans back into civilian life - not just getting any old job. cbsnews.com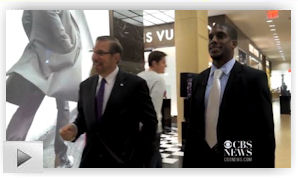 Veterans in retail: An REI career story
As director of operations at REI's distribution center in Washington State, Tom Sydnor relies on many of the skills he learned in the military: leadership, accountability and self-motivation. Whether the focus is supply chain infrastructure, technology, loss prevention or management, a career in retail can offer veterans boundless opportunities. "I think an individual with a military background can be very comfortable here and still continue to grow," Sydnor says. Retailers including Walmart, Amazon, The Home Depot and Sears have made ambitious commitments to hire returning veterans. And at Retail's BIG Show in January, Disney Director of Veterans Initiatives Kevin Preston will talk about how his company has worked successfully to include veterans in its hiring strategy and how other retailers can implement similar programs. nrf.com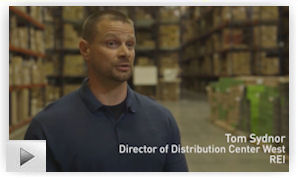 We want to thank all of our Veterans and active duty military!
Happy Veteran's Day!

Neiman Marcus Names First Chief Information Security Officer in wake of January data breach - Are we seeing a trend here? Luxury retailer Neiman Marcus Group Inc. has named Sarah Hendrickson as its first chief information security officer. Ms. Hendrickson joins the Texas-based retailer from Children's Medical Center of Dallas, where she also served as CISO. She has held IT security positions at Dell Inc. and J.C. Penney Co. Neiman Marcus announced a data breach in January, shortly after Target Corp. discovered 40 million credit cards had been compromised during peak holiday shopping. A statement from CEO Karen Katz on Neiman Marcus' website said malware clandestinely installed on the company's system attempted to scrape payment card data from July 16 to Oct. 30 last year, potentially affecting 350,000 credit and debit cards. wsj.com

Data breaches force new strategy for security execs, according to report Recent high-profile data breaches have clearly spooked a lot of companies, many of which expect to face cyber threats in the coming year. And security executives are spending more time advising senior executives and other top business decision makers at their organization on security-related matters. Those are among the findings of CSO's annual State of the CSO report, which surveyed 366 security professionals online in August and September 2014. About half of the survey respondents say their organizations have had to reevaluate their information security standards as a result of recent well-publicized attacks. Among the organizations surveyed, 37% say they expect to face a slew of cyber threats from outside the organization. csoonline.com

Luxury-retailer Tourneau posts Director of LP position on LinkedIn Based in the Greater New York City Area, the Director of Loss Prevention will be responsible for overseeing the safeguarding of Company assets at all Tourneau retail store and corporate office locations. The position must reinforce the company's established policies and procedures through consistent training to ensure that a high level of awareness to LP-related issues is maintained. Tourneau has over 100 years of expertise in the luxury watch retail business, ever evolving to provide the best luxury watch buying experience with the most extensive selection of timepieces presenting over 8,000 styles representing nearly 100 brands, as well as the widest selection of Certified Pre-Owned watches. linkedin.com

Store Managers, Assistant Managers Challenging Retailers on Overtime Pay - Lawsuits on the Rise Retailers are facing a growing onslaught of lawsuits from current and former managers and assistant managers who are claiming their employers should have paid them for overtime under the Fair Labor Standards Act (FLSA). The managers assert that much of the work managers and assistant managers do is not truly managerial and, therefore under the FLSA, they should not be exempt from receiving overtime pay for any time worked over 40 hours in a given week. By and large, the managers have prevailed in these suits because many of their duties also included such manual labor as stocking shelves, cashier work, cleaning up spills, etc. Frequently, managers of retail establishments are not paid overtime, yet are required to perform the duties of hourly workers. An employer found liable under the FLSA must pay back pay, plus liquidated damages, consisting of 100% of the back pay award, and attorney fees. Some states, like New York, add additional liquidated damages to the award under state law. Considering that such claims may be brought as a class action containing numerous plaintiffs, the potential damage awards are enormous. The number of costly FLSA lawsuits and settlements paid by retailers is growing. Recently, TD Bank agreed to settle an action for $9.9 million for failure to pay its assistant managers overtime wages. Actions have been brought against Dunham's Sports; a Michigan-based chain, and the National Cracker Barrel restaurant chain for failure to pay assistant managers overtime. In both instances, the assistant managers claimed that they spent a majority of their time performing non-managerial duties. chainstoreage.com

Charney investigation costs American Apparel $5.3 million American Apparel, a beleaguered retailer still wincing from a boardroom struggle over the summer, said sales fell 5 percent in the third quarter and losses grew - dragged down in no small part by its own investigation of the behavior of Dov Charney, who was fired as chief executive in June. The company, which has been without a chief executive ever since, reported a net loss of $19.2 million, or 11 cents a share, most of which was nonrecurring costs, including $5.3 million in legal and other costs connected to Mr. Charney's departure. nytimes.com

O'Reilly Automotive Subpoenaed Over Waste Disposal In California O'Reilly Automotive Inc. is under investigation in California for potential hazardous waste violations, the auto parts chain said Friday in a securities filing, a week after rival AutoZone Inc. revealed it was targeted in a similar probe. The Alameda County district attorney's office, joined by state environmental regulators, sent a subpoena to the Springfield, Missouri-based company seeking documents on its "handling, storage and disposal" of hazardous waste, according to the U.S. Securities and Exchange Commission filing. law360.com

Hackers using hotel Wi-Fi to infect corporate executives' computers Corporate executives traveling in Asia may need to be extra cautions the next time they connect to a hotel's Wi-Fi network -- that is, if they haven't already been hacked. Over the last four years, malicious hackers have been stealing data from company executives while they stay in luxury hotels in an attack known as "Darkhotel," security research firm Kaspersky Lab revealed on Monday. The hackers gain access to executives' computers when they connect to a hotel's wireless Internet, the report said, though no specific hotels are named. With corporate executives often the target of Darkhotel, the goal appears to be stealing sensitive corporate information or gaining access to a corporate networks. The majority of the attacks are happening in Japan, Taiwan, China, Russia and South Korea, according to the report, with top executives from the US and Asia among the recent targets. cnet.com

Using 'Cloud Computing' to fight petty crime - How technology can foster retailer collaboration A former District Attorney, Lohra Miller, CEO and founder of loss prevention technology company Turning Point Justice (TPJ), is not your typical technology visionary. Over the decades, she found that prosecuting petty crimes consumed significant public resources across law enforcement and the court system. With budgets shrinking across the country, Ms. Miller began researching alternatives for handling misdemeanor offenders while streamlining efficiency, which led her to build a solution in the cloud. "The store is the first touch point with a shoplifter," said Ms. Miller. "When you examine the processes that happen when a retailer catches someone shoplifting, you realize that identifying the detainee, collecting evidence, calculating the damage, and preparing better incident reports for everyone can be much more easily accomplished with cloud computing to remove the expensive, time-consuming burden of administration from police officers." turningpointjustice.com

Some California Police agencies already adhering to Prop. 47 changes Sacramento County Sheriff's Department announced it had begun a review of 420 suspects in its jails and subsequently determined that 50 of them were eligible for misdemeanor rather than felony charges, those 50 were released last week. Some local law enforcement agencies already have begun implementing Proposition 47 - the initiative voters adopted last week that reduces criminal penalties for some drug and property crimes - with officers in Sacramento citing rather than arresting some suspects and the Sacramento County sheriff releasing 50 suspects whose alleged crimes suddenly have been shifted from felonies to misdemeanors. sacbee.com

Retail Imports Set Records Despite Continuing West Coast Port Issues Import cargo volume at the nation's major retail container ports is expected to slow down this month following record levels seen in September and October as retailers rushed to bring merchandise into the country ahead of a possible shutdown of West Coast ports, according to the monthly Global Port Tracker report released today by the National Retail Federation and Hackett Associates. Import volume at U.S. ports covered by the Global Port Tracker report is expected to total 1.4 million containers this month, down from 1.59 million each in September and October, a number that broke the previous monthly high of 1.52 million set in August. Cargo volume has been well above average each month since spring as retailers have imported merchandise early in case of any disruption on the docks. nrf.com latimes.com

Retailers doubling down on last-minute order fulfillment - 'Shipping Speed' will be the holiday differentiator Forrester predicts that holiday e-commerce sales will increase 13% to $89 billion this year and competition is likely to be fierce. With free shipping increasingly expected, the differentiator this holiday season may come down to shipping speed. In fact, according to a new Kurt Salmon survey of 100 retail brands, retailers will reduce their processing and shipping time frames for multi-item orders by almost two days this holiday season. On average, it took retailers eight days to get orders into the hands of shoppers last year, with 3.4 days to process and 4.6 days to ship. This year, retailers are looking to cut down processing time by one day, and shipping time by nearly one day, to bring the total order fulfillment time down to 6.1 days. businesswire.com

Alibaba "Singles' Day" Sales Top $9 billion - $2 billion in first hour alone

Des Moines-based grocery store chain Dahl's Foods files $41 million bankruptcy

Best Buy to open at 5 p.m. on Thanksgiving - one hour earlier than last year

Target opening at 6 p.m. on Thanksgiving

Sports Authority opening at 6 p.m. on Thanksgiving - 2nd year in a row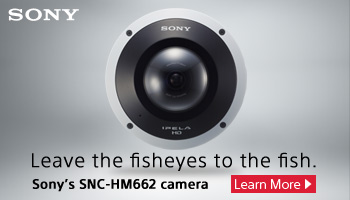 All the news - One place - One Source - One Time
The D&D Daily respects your time
& doesn't filter retail's reality
Report Your News!
(content subject to approval)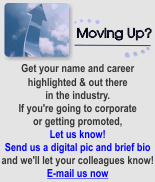 Big Data
Sponsored by Verint
Study: Retailers will apply Big Data analytics on front end Analytics will be applied in front-end as well as back-end applications in retail. According to a new study from Frost & Sullivan, the aim of every retailer is to integrate data from multiple channels to provide an omnichannel experience for the customer. Processing data real-time and using predictive modelling provide actionable insights that help acquire new customers and retain existing ones. In fact, Frost & Sullivan says the combination of descriptive, predictive and prescriptive analytics will enable retailers to keep track of their business at a macro level and further their prospects at the micro level. chainstoreage.com

More data leaks linked to identity thefts than ever before - 450 million records compromised in first half of 2014 According to a new study, more than 650 cases of data leaks have been recorded in the first half of 2014, with an estimated 450 million records compromised, including financial and personal data across multiple sectors. According the report findings, the first half of 2014 has witnessed 32% more leaks than in the same period in 2013. For the first time since its inception, the InfoWatch Global Data Report has also recorded external attacks leading to data leaks, which explains the big increase in recorded leaks. zawya.com

Association for Retail Technology Standards announces most significant updates to Data Model Standards in 10 years The Association for Retail Technology Standards, a division of the National Retail Federation, announced today the approval of the ARTS Operational Data Model version 7.0, and the ARTS Data Warehouse Model 3.0. The ARTS Operational Data Model is a retail-specific roadmap that allows a company to plan how it organizes and uses its transaction data. Additionally, it offers a basis for building integrated applications or selecting off-the-shelf retail solutions, and for helping application developers and analysts understand retail business principles and terminology. "ARTS released its very first version of the Data Model for Retail in 1994," said Tom Litchford, vice president of retail technologies for NRF. "Today's release of the updated models represents the most significant expansions to both models in over 10 years. Both offer support for retailers to better understand customer behavior, and sets the stage for future work in the areas of promotion management, customer interaction, social networking and other aspects of the consumer-retailer conversation." nrf.com

How data-breach victims Home Depot and JP Morgan could have avoided the worst

Verint exec to address industry changes at BAI Retail Delivery Conference

e-commerce

Sponsored by The Zellman Group
Cyberattacks aren't stopping anytime soon
By 2025, there will be a major cyberattack that causes widespread harm and creates tens of billions of dollars in damages. Or maybe there won't be. It depends who you ask. There's little consensus as to what form the next wave of cyberattacks will take, finds a new Pew Research report that asked 1,642 Internet experts whether we'll see a major cyberattack that causes widespread harm to a nation's security and capacity to defend itself and its people. Among the 61% who say "yes," there are four main themes: Security is generally not the first concern among those developing Internet applications and that mindset will probably remain until a catastrophe occurs. Major cyberattacks have already happened and there's no sign that they'll stop. Businesses, including online retailers, are particularly vulnerable to cyberattacks. Criminals know the Internet is a key cog in business, government and consumers' everyday lives and they've already developed tools to mount aggressive cyberattacks.
internetretailer.com
Why Shopping Centers Need eCommerce
Physical retail's predicament is summed up by Mark Twain's often misquoted adage that reports of his death had been widely exaggerated. Despite the myriad advances and expansion of e-commerce, consumers continue to do the majority of their shopping in physical locations. More over, notes Mike Kercheval, president and CEO of International Council of Shopping Centers, 78 percent of consumers prefer to shop in-store and they spend six times more than they do when they are shopping on a screen (according to his organization's data).
pymnts.com
Survey: Consumers find disconnects in online, physical retailing
Although 83% of consumers say most of their shopping takes place in-store, they still report a variety of disconnects between the in-store and online retail experience. According to a survey of 1,000 U.S. consumers from electronic shelf label (ESL) technology vendor DisplayData, 44% of U.S. consumers think retailers offer different prices online and offline. In addition, 52% of consumers find stock availability an issue compared to online shopping and 26% think staff are poorly informed. Another 42% think the online promotions they are offered are not available through offline channels.
chainstoreage.com
Survey: Free shipping makes consumers more likely to shop online
Mobile Adoption Drives Online Payments, Security
Dairy Queen Launches Digital Wallet
Mobile POS Services Skyrocket
"Fraud is not a person - it is a dynamic grouping of statistics that deviate from the norm."
Stuart B. Levine, CFI, CFCI
CEO, The Zellman Group & Zellman Fraudnet

ORC News
Sponsored by Security Resources
Armenian Power gang leader gets 32 years; tied to $1 M credit card skimming at 99 Cent Only stores A co-leader of the Armenian Power gang was handed a 32-year federal prison term Monday for multiple racketeering crimes, including extortion, bank fraud and operating a debit card skimming operation that siphoned more than $1 million from thousands of customers at 99 Cents Only stores across the Southland. Mher "Capone" Darbinyan, 39, of Valencia, showed no reaction as U.S. District Judge R. Gary Klausner pronounced sentence and set a restitution hearing for February. Darbinyan was an Armenian Power leader who operated a sophisticated bank fraud scheme that used middlemen and runners to deposit and cash hundreds of thousands of dollars in fraudulent checks drawn on the accounts of elderly customers and jewelry businesses. He also orchestrated a scheme that involved the installation of skimmers in 99 Cents Only stores in Riverside, Whittier, Huntington Beach, San Diego and elsewhere that were used to steal customers' debit card numbers and PIN codes. Darbinyan was additionally found guilty of conspiring to extort funds from a member of the Armenian community using threats of violence. He also possessed, on two occasions, firearms and ammunition after having previously been convicted of felony grand theft for his role in a 2004 debit card fraud scheme. Klausner called the crimes in the case "heinous." mynewsla.com

Fencing Operation: 3 with James Bond Gang ties, jeweler fence busted by Bergen Co, NJ Prosecutor's Strike Force A joint investigation headed by the Bergen County Prosecutor's Office and involving Englewood and Teaneck police and several other law enforcement agencies led to the arrests last week of three accused burglars with reputed ties to the infamous James Bond Gang and a Queens man accused of buying jewelry they took in more than 30 break-ins in three counties. CLIFFVIEW PILOT broke the story last week of the arrests in Queens of three Teaneck men - Jamelle Singletary, 26, and Lawal Erskine and Jamal Sermon, both 30 - as they were fencing the goods in Queens. Bergen County Prosecutor John L. Molinelli elaborated tonight, while announcing the additional arrest of the alleged fence, David Tadjiev, 38, of Astoria. The burglars operated much the same way as their Bond Gang predecessors - only without a hi-tech rigged car that gave the original crew its name. cliffviewpilot.com
$35,000 purse stolen from Carmel, California boutique At 4 a.m. on Nov. 4, all was quite in Carmel by the Sea until someone burst through an upscale store's window display and stole designer handbags. The clever crook knew what he or she was after in the Italian boutique Bottega Veneta, because one of the bags grabbed was worth $35,000. A Bottega Veneta employee said the purse was the last of its kind for sale in the United States. It was made out of a single pristine piece of crocodile. A search of Bottega Veneta's website shows the most expensive purse made of crocodile sells for $29,600, but special unique bags in certain stores go for higher price tags. Investigators believe the thief cased the Carmel Plaza store in advance because the smash-and-grab was pulled off in under 60 seconds. Police also suspect the person was part of an organized crime ring. Security cameras recorded the thief fleeing in a waiting vehicle, and the purses were long gone by the time police arrived. No arrests have been made. ksbw.com
Ocala, FL man leads Police on high speed chase; fleeing felony warrant for grand theft of baby formula A high-speed chase that snaked through a residential neighborhood on Sunday night ended when the driver of a stolen car crashed the vehicle into a light pole. Karl Alphonso McLeod, 19, said he did not stop because he was wanted on a warrant for not appearing in court on a grand theft case in which he reportedly admitted to taking $1,500 in baby formula from Wal-Mart. He said half of the formula went to his baby and the other half he sold. ocala.com

Three Suspects sought in $1,300 perfume theft from Ulta in Citrus Park, FL Hillsborough County deputies are seeking three suspects in the theft of more than $1,300 in perfume and cologne from a beauty store in the Citrus Park area of Tampa last month. Deputies say one man and two women entered the Ulta store, at 12715 Citrus Park Plaza, around 9 p.m. on Oct. 28, and placed several bottles in their bags. tbo.com
Do you have an ORC case to share?
Share your ORC news and help the industry grow


Retail Crime News

Sponsored by NuTech National
U.S. rules would expand white collar crime informers U.S. regulators are working on rules that would require investment advisers, credit card firms and check cashers, among others, to serve as informers on white collar crime, a senior U.S. official said on Monday. The Financial Crimes Enforcement Network, known as FinCEN, is working on rules that would require those entities to file formal reports notifying U.S. authorities of any suspicious trading by employees or outside parties, said David Cohen, U.S. Treasury undersecretary for terrorism and financial intelligence. Banks, brokerages and mutual funds are already required to file suspicious activity reports, or SARs, with FinCEN to fight insider trading and money laundering. But U.S. regulators have been working for several years on how to expand the rules to hedge funds and others to close a big gap in U.S. anti-money laundering enforcement. Cohen said there was an "expanding universe" of entities that are important to the financial sector and have insight into financial crime, including commodity hedge funds and retail foreign exchange dealers. "If we are to be as effective as possible in countering illicit finance, we must begin applying appropriate record-keeping, reporting and program requirements to those entities," Cohen said in a speech at an American Bankers Association conference. reuters.com

Two Employees rob Ormond Beach, FL McDonald's The McDonald's employees who robbed their own restaurant early Monday had planned to do the heist the night before but got scared, Ormond Beach police said. Officers rushed to a robbery at the McDonald's at 12:08 a.m. Monday. After the suspect was caught, police said they learned the heist was planned by employees who texted each other just before the hit. The robbery suspect, Steve Wilbon, 19, pretended to tie up his accomplice, Carmanique Little, 27, who was in the store and then let her and the manager run out the front door. Little and the manager ran to a Walgreens where a store employee called 9-1-1. Police are currently investigating two other people who have not yet been arrested. news-journalonline.com

Setting Off A Firecracker Inside A Walmart Is Not A Good Way To Distract From Video Game Theft There's typically no shortage of interesting happenings at Walmart stores across the country. Just last week a teenager allegedly set fire to a display of christmas-themed stuffed animals, and this week a man allegedly set-off a firecracker in the video game aisle. WPTV-TV reports that a man was arrested Saturday after an explosion and fire occurred inside a Florida Walmart store. The Palm Beach County Sheriff's Office reports that deputies were called to the store after security heard an explosion. Security footage from Walmart showed a man lighting a firecracker, placing it on the bottom shelf of the display and walking away before it exploded. A suspect arrested by deputies says he was approached by an unknown person who offered to steal a video game for him if he created a distraction inside the store. The unknown individual allegedly told the man that there was a firecracker on the bottom shelf next to the store's XBox games. Local authorities say the blast caused burn marks on the floor and shelving, as well as destroyed $29 worth of video games. The man was arrested and charged with first-degree arson and criminal mischief. consumerist.com

Pair hid inside Target in Plantation, FL until closing, then rolled out loot Police on Monday released surveillance video recorded about 10:40 p.m. Oct. 30. It shows two suspects going into the store, 8201 W. Federated Roadway, just before it closed. The burglars then hid until the doors were locked at 11 p.m. After the employees and managers left, the suspects came out of hiding and at about 12:25 a.m. loaded a shopping cart full of merchandise. They left the store through an emergency exit, police said. Security cameras recorded both burglars entering the store and loading up merchandise, but did not capture them hiding in the store or leaving. sun-sentinel.com
Man Robbed CVS Pharmacy in PA 4 Times in 5 Months A man from Camp Hill, Pennsylvania, has been arrested and charged with robbing the same CVS pharmacy 4 times. Following his latest robbery attempt on November 9, 2014, Tyler S. Young, 21, was charged with 4 felony counts each of robbery, theft, and receiving stolen property, and misdemeanor fleeing or attempting to elude an officer. During that attempt, Young allegedly entered the Hampden Township location, went to the pharmacy counter, and then displayed a knife. He allegedly walked the pharmacist and pharmacy tech to the pharmacy safe while demanding oxycodone. He left the store with 3 bottles of the narcotic and attempted to leave in a vehicle. He allegedly eluded police through several municipalities, but was eventually pulled over. An investigation of the vehicle revealed a large knife and 3 pill bottles. Young allegedly admitted to 3 additional robberies at the location committed on July 16, September 14, and October 2. He is being held in Cumberland County Prison on $80,000 cash bail. pharmacytimes.com

FBI arrests two in Bolingbrook, IL T-Mobile store robbery The FBI arrested two men for allegedly holding up a cell phone store Thursday. Andrew Coleman, 30, of Country Club Hills, and Rashaud Gibson, 18, of Calumet City, will appear in federal court this week on robbery charges, according to FBI Special Agent Joan Hyde. At 5:25 p.m., two men wearing hooded sweatshirts entered T-Mobile, 745 E. Boughton Road, while a customer and two employees were inside. According to court filings, Coleman pulled out a handgun, said "This is a holdup" and forced everyone into a back room. Surveillance video allegedly shows Gibson went to a storage locker and filled white laundry bags with boxes of cell phones. Coleman threatened a customer by holding a gun to his head before forcing the three victims into a bathroom while the robbers fled, according to the FBI. Tracking software traced the phones to the parking lot of a liquor store on Dixie Highway in Harvey, where police found Coleman and Gibson putting a hooded sweatshirt into a charity donation bin, according to the FBI. theherald-news.com

Australia: Two face court over Target ram raid
One of the men charged over Monday night's bungled ram raid at a Meadow Springs Target store told Mandurah Magistrates Court on Tuesday he had no recollection of the incident, despite allegedly being found in possession of stolen property. Chad Daniel Haylock, from Greenfields, was arrested Tuesday morning in relation to the late-night smash and grab which left a damage bill of up to $2.5million. mandurahmail.com
UK: Major Crime Team Detectives hunt for Armed Robbers who targeted Yarm, England Jeweler Armed robbers have escaped with a haul worth hundreds of thousands of dollars after raiding jewelers in Yarm. Four raiders wearing balaclavas and black gloves targeted Market Cross Jewelers in Yarm High Street at 4.45pm today armed with a gun and an axe. Shop bosses said the robbers took a significant amount of cash and jewelry including pre-owned Rolex watches and diamonds. Four members of staff were in the store at the time and are said to have been left uninjured but extremely distressed. One male employee was pushed to the floor while two women were ordered to stay in the staff toilet at the back of the shop while the raid took place. A fourth female employee managed to escape through a side door. No customers were believed to have been in the shop at the time. It is the second time the store has been targeted by criminals in less than five years. gazettelive.co.uk
Tulsa, OK man Wanted For Armed Robbery of Lingerie Store, Family Dollar, Little Caesar's and multiple Dollar General stores

Suspect caught after third shoplifting attempt at Target in Allen Park, MI

Kay Jewelers in the Westfarms Mall, Farmington CT hit with a Grab and Run of a 3Ct TW Diamond Ring valued at $5,899


Robberies and Burglaries
● Chicopee Conv. - Chicpoee, MA - Armed Robbery
● Dollar General - Columbus, OH - Armed Robbery
● Dollar General - Jackson, TN - Armed Robbery
● Dollar General - Kellyville, OK - Armed Robbery
● Eagle Stop - Springfield, MO - Armed Robbery
● Family Dollar - NW Oklahoma City, OK - Armed Robbery
● Loaf n Jug - Fargo, SD - Armed Robbery
● Los Paises - Orlando, FL - Armed Robbery - clerk shot and wounded
● Hometown Drugs - Harrington, DE - Armed Robbery
● Hutto's - Orangeburg Co, SC - Burglary
● McCall - McCalla, AL - Burglary
● Noxapater Hardware - Noxapater, MS - Burglary - 2 arrested
● Pet Supply - Grand Traverse Co, MI - Burglary -suspect identified
● Pitt Stop - Albany, GA - Armed Robbery
● QuikTrip - Tulsa, OK - Armed Robbery
● Shop & Save - Burke Co, NC - Armed Robbery - 1 of 2 arrested
● Stripes - Corpus Christi, TX - Armed Robbery
● United Dairy - Dayton, OH - Armed Robbery
● Verizon - Plymouth, IN - Armed Robbery - 2 arrested

Vendor Spotlight


NuTech NaTional, the Nation's Largest Alarm Servicing Network, is proud to announce FREE ALARM CONVERSION.
Are you paying too much for your Alarm monitoring? NuTech offers monitoring as low as $12.95 a month while keeping quality work, excellent customer service, unbeatable features and options like video verification with central station guard tour and more.
An alarm monitoring conversion with NuTech means you get to keep your existing hardware and the transition of moving from your current company is seamless. Many of the companies that have contacted NuTech were paying over $25 a month for alarm monitoring services and in some cases up to $60! Begin saving today by calling NuTech NaTional.

If you are paying more than $25 for regular alarm monitoring - you are paying too much for too little. NuTech offers the best in alarm monitoring nationwide with features such as video verification, central station guard tours, NuTech's own reporting software - NuTech Link and 360 degree video packages for a complete 360 view covering a large area and in some cases eliminating the need for multiple cameras.

You can convert to NuTech Today - using your existing system. Convert for FREE and pay from $12.95 a month for basic monitoring to $25 a month for burglary alarm monitoring services and video verified alarm services. Remember you receive the same quality service at a great reduced price - in most cases you will be saving up to 50% a month and have the benefits of both services!



About NuTech NaTional

NuTech National has built one of the largest service networks, made up of over 3,500 dealers nationwide and over 10,000 professional, qualified technicians serving national chain store clients. NuTech NaTional's dealers are experienced technicians qualified in designing, installing and servicing state-of-the-art burglary, fire, card access and CCTV systems. This Network of Professionals can satisfy all of your alarm service and installation needs with virtually unlimited manpower capabilities... 24 hours a day, 7 days a week.

NuTech NaTional's number one goal is customers' complete satisfaction. They are totally committed to providing the highest level of service to all Customers. No other company can match their logistics or quick response times, top notch capabilities and performance. NuTech NaTional would appreciate an opportunity to discuss how they could benefit your company.

www.nutechnational.com
800-569-1600
sales@nutechnational.com


Featured Job Listings
Sponsored by Cam Connections
Feature Your Job Here For 30 Days -
70% Aren't On the Boards
VP of Sales
Checkview
Chanhassen, MN
Checkview
Sr. Director, Field LP
Ross Stores
Dublin, CA
Ross Stores
Director of LP
Tourneau
New York, NY
LinkedIn
Director of LP
Fred Meyer Jewelers
Portland, OR
Kroger
Director of LP
Restoration Hardware
Corte Madera
Restoration Hardware
National Account Executive
Checkview
Northeast Region
Checkview
National Account Executive
Checkview
United States
Checkview
Director, Pharmacy LP
Rite Aid
Camp Hill, PA
Rite Aid
Corporate Investigator
Confidential
San Francisco Bay, CA
Confidential
National Account Manager
Vector Security, Inc
TBD
Vector Security, Inc
Supervisor LP DC
Ascena Retail Group
Greencastle, IN
Ascena Retail Group
AP Agent
Ralph Lauren
Sunrise, FL
Ralph Lauren
LP Agent
JONS Markets
Los Angeles, CA
JONS Markets
National Account Mgr
Confidential
Northeast
Downing & Downing

Limited Time Only - Post Your Multi-Unit LP jobs for FREE - Learn More Here

Daily Job Alerts


Sponsored by Cam Connections
Appearing One Day Only
View our Internet Jobs Archives here
Dist. Center LP Supervisor
Dick's Sporting Goods
East Point, GA
Dick's Sporting Goods
Store AP Manager
Home Depot
San Leandro, CA
Home Depot
AP Manager
Home Depot
Cleveland, OH
Home Depot
Store AP Manager
Home Depot
Little Rock, AR
Home Depot
LP Supervisor
JC Penney
North Wales, PA
JC Penney
Dept Mgr LP & Safety
Lowe's
Fort Mill, SC
Lowe's
AP Manager
Sam's Club
Farmington, NM
Wal-Mart
AP Manager
Sam's Club
Gilbert, AZ
Wal-Mart
AP Manager
Sam's Club
Tinley Park, IL
Wal-Mart
AP Manager
Sam's Club
Council Bluffs, IA
Wal-Mart
AP Manager in Training
Walmart
Derby, KS
Wal-Mart
AP Manager in Training
Walmart
Trinidad, CO
Wal-Mart
AP Manager in Training
Walmart
Clarksville, TN
Wal-Mart
AP Manager in Training
Walmart
Paola, KS
Wal-Mart
AP Manager in Training
Walmart
Topeka, KS
Wal-Mart
AP Manager in Training
Walmart
Mount Airy, MD
Wal-Mart
LP Manager Hrly
Sears
Burnsville, MN
Sears Holdings Corp
District LP Manager
Kmart
Temecula, CA
Sears Holdings Corp
Multi Unit LP Manager
Kmart
Dayton, OH
Sears Holdings Corp
Multi Unit LP Manager
Sears
Manchester, NH
Sears Holdings Corp
AP Team Leader
Target
San Angelo, TX
Target
LP Manager
Banana Republic
Houston, TX
Gap Inc


Home of the Industry's Original
On the Move

Drew Brennan was named Senior Director of Asset Protection Administration for Hudson's Bay Company.
Jason Curnow was named Regional Loss Prevention Manager for Burlington Stores.
Post Your New Job or Promotion!
See all the Industry Movement


Your Career
Sponsor this section of the Daily
The Definitive Case for Being a More Compassionate Boss Being the tough boss won't help anyone be more productive and it won't make your employees more motivated to do what you ask. Try taking the more pleasant route and show your employees more compassion. Here's why it will work! Positivity is contagious

What Makes Someone an Engaging Leader? You need to have employees who are engaged and connected and organizational growth to be successful, but it can be hard to focus on getting both simultaneously. They key is in having an engaging leader to drive engagement. Step up

Are You a Manager or a Leader?
What distinguishes the difference between the two? We may think that a manager is also a leader, but the core difference is courage. Managers direct others towards a vision while leaders do so in the face of danger and hardship. Who will you choose to be?

An Exercise to Become a More Powerful Listener Listening is a soft skill but it's one of the most important things leaders need to know how to do. Not only do you find out how to help your company and employees more successful but you can help them be more engaged. Don't just do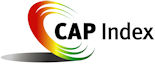 Tip of the Day
Sponsored by Vector Security
With the ever increasing role technology is playing in our world and booming m-commerce and e-commerce business the profile of the future LP executive will change dramatically over the next decade. Getting in front of it might be a wise path as it will actually continue to increase. Taking classes, reading books, getting involved is the key. Mastering technology in so far as the benefit it delivers and the exposure it represents should be an objective in your career development.

Just a Thought,
Gus







Upcoming Events
---
Recruiting?
Get your job e-mailed to everyone... everyday
Post on our Featured Jobs Board!
Reach your target audience in 2014 every day!
Request our 2014 Media Kit
update account / change e-mail
unsubscribe FEEDBACK
www.downing-downing.com

Advertise With The D&D Daily




36615 Vine Street, Suite 103
Willoughby, OH 44094
440.942.0671
copyright 2009-2019
all rights reserved globally