The D&D Daily Mobile Edition
November 11,

2015



The LP Industry's #1 News Source - Informing, Educating and Instilling a sense of community



Moving Up
Sponsored by Stanley Security
See all "Moving Ups" Here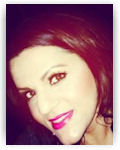 Sdiqa Sharifi was promoted to Senior Manager, RISC for Ross Stores, Inc. Sdiqa was previously the Operations Manager, Ross Investigative and Safety Center for the retailer, and before that she was the Area Loss Prevention Manager from 2008 to 2014. She has also been in loss prevention management positions for Orchard Supply Hardware and Macy's West. Sdiqa earned her Bachelor's of Arts degree in History from the University of California, Santa Cruz. Congratulations Sdiqa!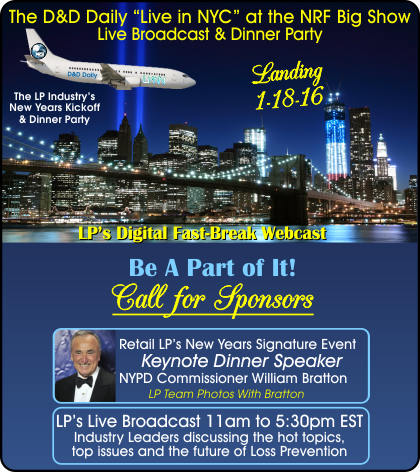 News Brief
Sponsored by WG Security Products, Inc.

Webinar: New Perspectives on the National Retail Security Study (NRSS)
Thursday, Nov. 19th, 2-3 pm EST

For over 10 years, the National Retail Security Survey (NRSS) has tracked changes in the Loss Prevention landscape - shifts in trends, evolution of the LP workforce, and new technologies. How does your company compare to these findings and what can you learn from this study? Hear Dr. Richard Hollinger of the University of Florida discuss the latest developments in the security landscape, and get insights from the most recent edition of the most important study of loss prevention in the retail industry. Click here to register

In this webinar, you will gain:
● An awareness of key base metrics in loss prevention and asset protection.
● Updated knowledge of key ORC, background screening, external crimes, use of technology as a deterrent and other loss prevention metrics and trends.
● Keen understanding of key and emerging trends in loss prevention.

Speakers:
Dr. Richard Hollinger, Professor, Department of Sociology and Criminology & Law, University of Florida
Bob Moraca, Vice President, Loss Prevention, NRF

From War Zone to Department Store - Veteran continues mission with Bloomingdale's Loss Prevention Gardea Christian spent three tours of duty as a U.S. Marine in Afghanistan. He hadn't even thought of the possibility of retail until a recruiter and fellow veteran suggested Bloomingdales, which happened to be looking for someone just like him. "We really wanted to focus on bringing veterans into our organization in leadership roles that would help them transition out of the military and give us strong leaders on our sales floors, in our stores," said Melanie Napolitano, Bloomingdales director of central support recruitment and development. Christian was hired as a loss prevention manager. There seems to be a big difference between watching out for enemies in a mountainous war zone and securing people and merchandise in a high-end department store. But Christian sees a common thread. "That's what we do here [at Bloomingdales], we operate ensuring that safety is number one and then, you know, making sure that people are secure," said Christian. Finding that sense of mission, and the satisfaction that comes with it, is key to welcoming veterans back into civilian life - not just getting any old job. cbsnews.com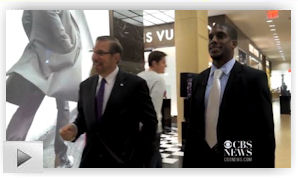 The D&D Daily would like to thank all veterans and active duty military members for their service - Happy Veterans Day!

Report: In Many States, Security Guards Get Scant Training, Oversight
About 90 bills were introduced in state legislatures this year dealing with the licensing and training of security officers or requirements for security companies, according to Steve Amitay, director of the National Association of Security Companies (NASCO), an industry group. In recent years, similar numbers of measures have been proposed. None of this year's bills that would have substantially toughened state requirements was enacted, Amitay said. "In some of these states, it's a very anti-regulatory environment and they think any additional regulation on businesses or people performing services is bad," Amitay said. "With other folks, it's a resource issue. For the state to start regulating an industry and requiring licenses requires initial appropriations and startup costs."

In Connecticut, a bill that would have required security guards to get more training died in the Senate. In Washington state, a measure that would have mandated FBI criminal background checks for all applicants never made it to the House floor. Forty-one states, plus the District of Columbia, license security officers, but requirements vary greatly from state to state. Alaska, for example, mandates 48 hours of training initially, plus another eight hours in firearms training for armed guards. South Carolina requires four hours of training and an additional four for those who carry a gun. 22 states have no training requirements for unarmed security guards; 15 of those have none for armed guards, either.

"I think the largest problem security faces is bad people," said Charles Nemeth, a professor at John Jay College of Criminal Justice who directs its Center for Private Security and Safety. "There's been a tremendous de-emphasis on whether you have good character or not, like whether you've been arrested in the past for drug use or you can't get good references from people who know you." When security officers get into trouble, it often involves sexual misconduct or internal theft and fraud, Nemeth said. "There are many more cases of that than of security guards shooting people. Stealing is a massive problem in the retail sector."

Sandi Davies, director of the International Foundation for Protection Officers, a nonprofit that gives training certificates to security guards, said the industry needs to hike salaries and reduce turnover. Ultimately, her group would like to see a national standard of 60 to 80 hours of training. "Your security officer is often your first responder," Davies said. "With today's threats - workplace violence issues, school shootings - you want this person to be prepared and well trained. Bringing someone in with little or no training, what's the value? It's more of a detriment, and it can be the difference between life and death." pewtrusts.org

Australia: Security guard ejects six black students from Apple store in Melbourne - "They're just worried you might steal something" - Video of incident goes viral
Six black students have been asked to leave a store over concerns they 'might steal something', in an incident which appears to have racist motivations. The incident at an Apple store in Highpoint shopping centre, north-west Melbourne, was caught on video and uploaded to Facebook on Tuesday night. The footage has since been viewed almost 47,000 times, sparking outrage at what most viewers are calling 'blatant racism'. 'These guys are just a bit worried about your presence in our store,' security at the Apple store is heard saying in the footage. When the boys, taken aback, asked for what reason they were being asked to leave, security responded: 'They're just a bit worried you might steal something.' dailymail.co.uk

UK Police tell retailers they WON'T turn up on Black Friday, as they urge proper in-store security
Police deployment will only be considered as a "last resort" after being called to scenes of chaos in the aisles. Bargain hunters were in meltdown last year as they scrambled to get their hands on one-day only special deals offered by a number of stores across Britain. Footage showed fights breaking out, shoppers being trampled on, and crushes at the doors as customers stampeded into the shops. Already American-owned Asda, which was the scene of mayhem across the country, has cancelled the offer deal after shoppers said they didn't want to be "held hostage" in their supermarket. Last year's chaos around the event prompted Sir Peter Fahy, Chief Constable of Greater Manchester Police, to condemn lax security arrangements in place to cope with the huge crowds.

In a strongly worded letter to retailers, Dep Chief Con Sue Fish, of NPCC's Business and Retail Crime Unit, warned sales should be appropriately staffed and said police are not a substitute for in-store security. She said: "The police will intervene if necessary to protect public order and safety. But we should be the service of last resort, not a substitute for carefully-considered in-store security plans. Having to deploy officers to deal with the fallout of highly-marketed but under-staffed sales in shops diverts valuable resources from other areas of policing and is in most cases avoidable through advance planning." express.co.uk bbc.com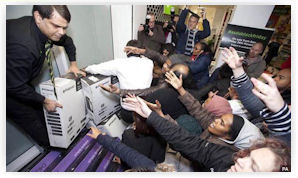 UK retailers spending $3B annually on loss prevention solutions
New research shows that retailers in the UK are spending around 2 billion pounds (about $3 billion US) annually on loss prevention solutions, with EAS top of their shopping lists. Of the retailers surveyed in the annual Global Retail Theft Barometer, which is underwritten by an independent grant from Checkpoint Systems, the majority use CCTV/DVR, security guards, and alarm monitoring solutions. Three in four respondents report that they use each of these tools as part of their loss prevention strategies. Some 63% of retailers use Electronic Article Surveillance (EAS), including labels and hard tags/EAS antenna solutions, while 38% said that make use of spider wraps and security keepers. Meanwhile, shelving solutions to control product access were also used by 38% of the UK retailers questioned for the research. essentialretail.com

Why Employees Are the Last Line of Defense Against New EMV Card Fraud
With EMV bringing a more fraud-proof card technology to the U.S., criminals will turn to the path of least resistance, which in many cases will be the unsuspecting or poorly-trained employee. With more and more fraud moving to card-not-present (CNP), technology alone isn't enough to protect cardholder data. As before, retail and financial services employees will be a last critical line of defense against a new wave of payment card fraud. While it may seem basic, many of the fundamentals of PCI Compliance are vital for employees tasked with handling and processing payment card data in this era of CNP fraud. For example, employees must understand protocols for alerting supervisors if they have any suspicions about the validity of a payment card or a person's behavior. They should not alert the person without consulting with their supervisor first.

The problem many organizations face is not distributing these kinds of guidelines to employees; it is translating these fundamentals into knowledge that leads to real behavior change and ultimately, cultural change. The only way the retail and financial services industries can achieve a risk-aware culture is through a well-designed awareness training and reinforcement program that helps build security-minded habits and behaviors. A risk-aware culture starts from the top down, which is why it is important for every employee, from executives to entry-level staff, to participate in training. Comprehensive training and reinforcement is important because employees are only as smart as their most recent training; it takes adaptive, ongoing training to address the concerns that tomorrow's security challenges bring. paymentweek.com

Retailers' Full Shelves May Force Holiday Discounts
Unsold goods are piling up on retailers' shelves, a worrisome trend that signals weak consumer spending heading into the Black Friday kickoff to the holiday season. A glut could make it harder for department store chains to hit their earnings targets in reported results arriving this week. But it could be a boon for shoppers if larger-than-expected discounts are needed to clear unsold merchandise. Nomura and Citi retail analysts on Monday forecast weak third-quarter results at Macy's Inc. and Kohl's Corp. due to slower-than-expected sales that had left the pair awash in excess merchandise at the end of the period. Executives at Michael Kors Holdings Ltd. and Ralph Lauren Corp. , which supply the chains with goods, earlier said there has been a buildup of inventory at big department stores. wsj.com

Walgreens president shares strategies, rationale for Rite Aid acquisition
Alex Gourlay, Walgreens Boots Alliance's EVP and Walgreens president, on Tuesday provided a snapshot of Walgreens U.S. market strategy, including how the proposed Rite Aid acquisition folds into that strategy, during the Credit Suisse 2015 Healthcare Conference. According to Gourlay, Walgreens will be able to deliver differentiated front-end shopping experiences to a greater degree across the Northeast and California markets with the Rite Aid acquisition. "Walgreens is very strong in the middle of the country [and] Rite Aid has a really complementary footprint, which allows us to become strong in all these most-important markets," he said. "We think that will be important given the consolidation of other channels and given also the consolidation in other parts of the supply chain." Gourlay added that Rite Aid possesses an innovative corporate culture that will complement Walgreens' marketing and merchandising initiatives. "We've also got some great ideas from the Rite Aid team," Gourlay said. "We think that the best from Europe, the best from the Walgreens team here in the USA and the best from Rite Aid in the USA will truly give us a new model going forward that will sustain growth into the future." drugstorenews.com

Walgreens posts Director, Asset Protection Solutions position online - Based in Earth City, Missouri
Responsible for developing and implementing department strategies and integrating efforts with division and company strategies, emphasizing product availability, inventory productivity, and cost productivity. Participates with other directors to establish strategic plans and objectives. Ensures budgets and schedules meet corporate requirements. Creates and fosters a high performance culture, directing the development of innovative processes and solutions to complex, organization-wide challenges. Directs and controls the activities of a broad functional area through several department managers with the company.

Walgreens is the largest drugstore chain in the U.S., with more than 8,200 stores in all 50 states, the District of Columbia, Puerto Rico, and the U.S. Virgin Islands. The company had fiscal 2014 sales of more than $76 billion. In December 2014, Walgreens completed its strategic combination with Alliance Boots to establish Walgreens Boots Alliance, Inc., forging the first global pharmacy-led, health and wellbeing enterprise. And just recently, Walgreens announced its plan to acquire Rite Aid in a $17.2 billion deal. jobs.walgreens.com

Kroger to buy Roundy's supermarket chain to expand in Midwest

500 LensCrafters to open in Macy's stores

Wal-Mart nearly halfway to goal of hiring 250,000 veterans

One-third of retailers plan to open on Thanksgiving Day

American Apparel misses deadline to file quarterly report - Q3 net sales down 19.1%


Quarterly Same Store Sales Results

J.C. Penny Q3 comp's up 6.4% - strongest growth in more than 9 years
Ahold Q3 comp's up 1.8% with net sales up 0.8%
Boot Barn Q2 comp's up 0.1% with net sales up 50%
Roundy's Q3 comp's down 3.4% with net sales down 0.2%
Macy's Q3 comp's down 3.6% with net sales down 5.2%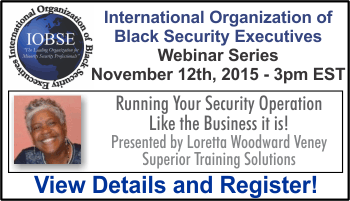 Success Starts With Our Partners!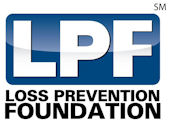 Over the years, The Loss Prevention Foundation (LPF) has successfully developed into an international leader in educating and certifying retail loss prevention and asset protection professionals; however, this success would not be possible without the tremendous support of our foundation partners, who play a significant role within the Foundation.

So many ways in which we can provide resources to the LP community start with these partners - by providing subject matter expertise for certification content, the LPF is able to develop a valuable educational tool for industry professionals.

Many of the LPF events which takes places through the year are sponsored by the foundation partners, such as charity events like the RILA LP Memorial Fund, where many of these companies generously donated prizes for the raffle event. In addition, so many of the LPQ/LPC scholarship opportunities provided to LP/AP professionals would not be possible without these partnerships.

We at the LPF are grateful for these solution providers who dedicate their time and efforts to assist us in enriching the global loss prevention industry.

Thank you for all that you do!

To learn more about the LPF and its partnerships, visit our website.



*** Doctorate Level Partners ***



*** Master Level Partners ***


*** Bachelor Level Partners ***


*** Associate Level Partners ***

*** Diploma Level Partners ***



All the News - One Place - One Source - One Time
The D&D Daily respects your time
& doesn't filter retail's reality

Report Your News!
(content subject to approval)



PayPal News

Royal Flush: $3.6M In Fake Chips Pulled From Atlantic City John In "bungled" scheme
The PayPal Global Asset Protection Investigations team assisted the New Jersey State Police with their investigation into the affairs of Christian Lusardi. Lusardi, a prolific criminal, exploited the Borgata Hotel Casino and Spa in Atlantic City. Lusardi bought counterfeit casino chips online from a Chinese manufacturer, then affixed the fake Borgata logos onto each one. He pleaded guilty to second-degree trademark counterfeiting and third-degree criminal mischief and will spend five years in prison. Read more on this in the article below. inquisitr.com

For further information on PayPal GAP Team, email inquiries to lawenforcement@paypal.com.


Kroger is building the grocery store of the future
It's no secret that Kroger has been expanding the products it sells at it stores. But customers might not know the company is making some high-tech updates on how a grocery store functions. For example, few customers probably are aware that every time they walk into a Kroger, an infrared camera notes their arrival. In 2012, Kroger rolled out QueVision, a technology platform that uses sensors and predictive analytics to feed managers real-time data - the first and currently only system of its kind in the US. By granting managers knowledge of how many customers are in the store at any second in time, QueVision gives them real-time knowledge of when long lines will happen and where cashiers are needed before a pileup even begins. Data collected over time is fed into the algorithm to provide predictions of exactly what to expect on certain days of the week or month. Before the feature was deployed, average wait time at the store was four minutes. Today, it is less than thirty seconds. QueVision is just the beginning of futuristic tech at the company. At an investor conference in late October, the company reported that 17 million customers have digital accounts with Kroger, with more than 20% of all customers using digital tools in certain markets. businessinsider.com

Energy and Operational Efficiencies Retailers May Be Missing Out On
Excess energy consumption in retail can exceed 30%, which means there is a huge opportunity for savings that many retailers have not yet fully explored. Retailers spend nearly $20 billion annually on energy expenses, according to the U.S. Environmental Protection Agency. By saving just 15% from optimizing operations and eliminating waste, we can save $3 billion as an industry. Certainly, if you knew that some of your locations were running cooling and heating systems concurrently, you would know how to correct the problem and save energy. The true challenge for retail chains is in the ability to detect the inefficiencies. When we have problems with loss prevention, we install cameras to gain visibility into what is going on at each location. Similarly, to detect operational inefficiencies, we also need visibility. Naturally, this kind of visibility cannot be gained by installing cameras to watch our systems. Instead, we use the Internet-of-Things to track electrical current sensors that report on each device's operation and efficiency. What cameras are to loss-prevention, electrical current sensors are to energy efficiency. They provide the visibility to take quick and assertive action against those systems and inefficiencies that are stealing a company's bottom line. chainstoreage.com

Arrests made in JP Morgan, eTrade, Scottrade Hacks
U.S. authorities today announced multiple indictments and arrests in connection with separate hacking incidents that resulted in the theft of more than 100 million customer records from some of the nation's biggest financial institutions and brokerage firms, including JP Morgan Chase, E*Trade and Scottrade. Prosecutors in Atlanta and New York unsealed indictments against four men and one unnamed alleged co-conspirator in connection with a complex, sprawling scheme to artificially manipulate the price of certain publicly traded U.S. stocks. The defendants are accused of hacking into JPMorgan Chase in 2014, stealing the names, addresses, phone numbers and email addresses of the holders of some 83 million accounts at the financial institution -a breach that the Justice Department has dubbed the "largest theft of customer data from a U.S. financial institution in history." Scottrade announced a similar breach of 4.6 million customer records in October 2015. Etrade last month warned 31,000 customers that their contact information may have been breached. krebsonsecurity.com

40 Questions You Should Have in Your Vendor Security Assessment

Cyber security talent deficit could be opportunity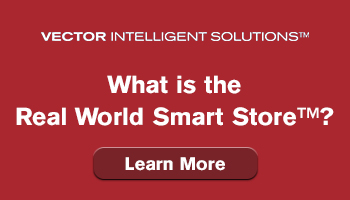 Spotlight on All-Tag

ALL-TAG Now Offers a New Source-Tagging Service to Consumer Product Goods Manufacturers
ALL-TAG, a leading manufacturer of anti-theft Security Tags, Security Labels, and other Electronic Article Surveillance (EAS) products, announces new service offerings for CPG (Consumer Product Goods) Manufactures.
Boca Raton, Florida - ALL-TAG, a leading manufacturer of anti-theft Security Tags, Security Labels, and other Electronic Article Surveillance (EAS) products, announces new service offerings for CPG (Consumer Product Goods) Manufactures.

ALL-TAG has always been a trusted source for RF (Radio-Frequency) and AM (Acousto-Magnetic) security labels used to tag retail merchandise at the source. Now the company can make a source-tagger's job even easier by performing the actual tagging in the ALL-TAG manufacturing facility in Florida.

Source Tagging is a very efficient, cost-saving process where product manufacturers and packagers strategically position RF or AM security labels on products before shipping them to retail stores. Both retailers and product manufacturers benefit from source tagging in many ways.

Using a Label-Aire brand high-speed label application machine, ALL-TAG can apply both RF and AM labels to all types of retail product packaging in a very timely manner.

"As source tagging experts, we work closely with manufacturers and packagers to determine the RF or AM label position that ensures excellent detection by an EAS system, invisibility and tamper resistance, and deactivation convenience at the checkout counter," explained Vice President of Sales, Andy Gilbert. "This new service gives source-taggers one source where they can purchase RF and/or AM Labels and have them applied to the retail product packaging."

For more information about Source Tagging or ALL-TAG, please visit http://www.ALL-TAG.com.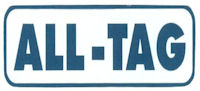 About ALL-TAG
Since 1992, ALL-TAG has been a leading manufacturer of Electronic Article Surveillance (EAS) products and services designed to help retailers protect their merchandise from shoplifting. The company is the currently the second largest global manufacturer of anti-theft labels. ALL-TAG Corporation., located in Boca Raton, Florida USA, opened in 2000 as a global sales and marketing office. In July of 2011, ALL-TAG launched a new production facility to manufacture labels in the United States. The new factory is now the sole manufacturing plant for all of the ALL-TAG RF Labels sold around the world. The company also has inventory warehouses in Hong Kong and the United Kingdom to ensure timely deliveries to our customers in those regions.

Op/Ed

Roadmap for New LP Executives

Part 12: Integrate Yourself for Success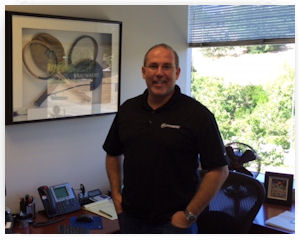 By Mike Nagyhazy
Senior Director of Loss Prevention,
24 Hour Fitness

Questions or comments can be emailed to mnagyhazy@24hourfit.com
Loss Prevention is an interesting field – I'm sure that's why most of us are in it! The infamous cat-and-mouse game that smaller teams of LP folks often battle with larger groups of employees and shoplifters. It's quite a unique industry with all of us always being right, right?

I joke a bit, as I write about this topic. It's a topic, like many others – that can make you or break you as a Loss Prevention Executive. Having started my career in individual retail locations, it was engrained into me that things were very "black-and-white", no grey. Either they did it or they didn't do it. Let's face it; you need to be darn certain that your apprehension/detention is a legal one, right?! My fear is that many people bring that same, "all-or-nothing" mentality with them as they climb the corporate ladder. As you distance yourself from the day-to-day apprehensions and investigations, and you are soon surrounded by Marketing executives, Human Resource professionals and artistic Merchants, you are immediately tossed into an environment rich with grey… and red, blue, green – everything! This can be overwhelming for someone who was programmed in, and who spent many years in the field.

Now I'm definitely not suggesting that anyone lower their expectations, stomp on your moral compass, or risk tarnishing your ethical credibility. What I am suggesting, however, is that you try your best to put yourself in the shoes of those who you work with on a daily basis; the creative folks, the folks who are truly energized by co-workers, the folks who program I.T. code all day. We are all in very robust environments, with dozens of different personality types – make the most of it! Take the time to try to understand what makes people tick, and what the goals are of the various departments who you work alongside. At the same time, find a more casual, positive (non-authoritative) way to explain what you're all about, and what goals you and your department have for the company's success.

A lot of the time, Loss Prevention is focused on apprehensions, investigations, and brand-degrading incidents that occur. That's part of the job, and it will always be part of the job. I'm willing to guess that the majority of your co-workers have a general sense of what Loss Prevention does for the company – no need to beat it into them repeatedly. As a Loss Prevention Executive, spend your time and energy strategically and creatively trying to tie your department's efforts in with your corporate peers. Once people know that you're open-minded, willing to listen, willing to admit that you're not always right, and willing to operate in the grey once in a while, you will immediate notice open doors and healthy dialogue in your new role. Give it a shot, and happy maneuvering!!
Read more of Mike's "Roadmap for New LP Executives" series here, with topics including:
Meet and Greet Your Team -- Assessment/Task Delegation -- Company Priorities -- Developing an Action Plan -- Visibility/Accountability/Recognition -- Effective Communication -- Evaluating Company Structure -- Physical Security Platform -- Budgeting -- Capital Expenditure -- Documenting Your Accomplishments -- and more!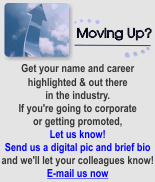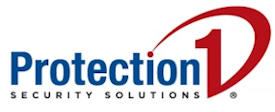 Protection 1 is a national leader when it comes to delivering retail business security that does more for you. With a reputation for exceptional customer service, Protection 1 has the breadth and depth of experience to serve needs ranging from burglary protection and fire monitoring to access control and state-of-the-art event triggered video solutions. In this LPNN interview, Rex Gillette, VP Retail Sales, talks about Protection 1's recent acquisitions and how it plays into the overall strategy of the company, while Les Paul Vernon, VP Enterprise Solutions, talks about some of the Managed Services Protection 1 offers, such as their security-only network.
---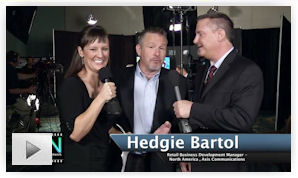 As the solution-provider portion of "Live in Long Beach" at NRF Protect concludes, Hedgie Bartol, Axis Communications, crashes the MC party, joining Amber and Joe to chat about megapixels, leadership forums and Hollywood celebrities.
Solution Providers, have a video or commercial you want to publish? Contact us.


e-commerce

Sponsored by The Zellman Group
Real-time payments require real-time fraud solutions
With the adoption of real-time payments systems around the globe, real-time fraud prevention is becoming ever more of a necessity. The growth in payment options and the desire for consumers and businesses to transact in a faster, more immediate manner requires fraud prevention tactics to keep pace. Think of it this way, if you had only one chance to ensure your customer's money was transferred legitimately to a place that they intended it to go, wouldn't you want to have a tool or mechanism in place to confirm the transaction is valid before the money leaves that account?

A recent ACI-commissioned YouGov survey of over 2,000 adults in the UK indicated that 41% expect electronic payments to reach their destination either immediately or in less than 5 minutes. The demands of consumers and businesses to have immediate access to funds has created an imperative that requires financial institutions to perform real-time fraud detection with laser accuracy.

For high volume channels like credit and debit cards, financial institutions have employed real-time fraud prevention tools to primarily focus on the riskiest of transactions, but not the full set of transactions running through the system on a daily basis. With this approach, less risky transactions are monitored in near real-time or batch mode so that the history of transactions can be accounted for and factored into future risk mitigation decision making.

Lower volume higher risk transactions, like commercial wire and ACH payments through the online channel, have normally been treated with all transactions evaluated in real-time. In other words, a real-time decision to let the payment continue on or not is made for every transaction. retailfraud.com

Online shopping is killing a category that retailers have been relying on for years - and now they're scrambling
Companies that sell impulse buys like candy, mint, and gum to customers waiting near the cash register are scrambling to find new solutions. More people are ordering groceries and other products online, meaning increasingly shoppers don't have the chance to be tempted by snacks in the checkout line, reports Ad Age.

Even those who do shop in stores are more likely to utilize digital grocery lists and have their face buried in their phones while waiting in line, instead of making the split-second decision to add a candy bar to the shopping cart. As a result, companies like Mondelez, Hershey, and Wrigley are trying to redefine what an "impulse buy" means in the 21st century. The online impulse buy has become a major opportunities for these companies.

Mondelez now pushes social shopping with Facebook, a space that mixes the power of specific ad targeting with a huge captive audience browsing the platform. Hershey and Wrigley use Amazon Dash buttons to sell Ice Breakers and Orbit gum. Hershey has worked with e-commerce companies including Amazon Prime Now, Instacard, Peapod, and Amazon Fire. Offline, the brands are discovering new areas where consumers are susceptible to impulse purchases, such as shared office spaces, Dunkin' Donuts checkout, and even Ubers, as part of an Uber Essentials test that ended in early 2015. indiatimes.com

Alibaba makes $5 billion in 90 minutes on "Singles Day"
The world's biggest online shopping holiday got off to a roaring start in China. In the first 90 minutes of the "Singles Day" sale, which kicked off at 12 midnight in Beijing on Nov. 11, total sales exceeded $5 billion, Alibaba reported. About 74% of sales were from mobile phones. Estimates are that annual shopping extravaganza could reach as high as $11 billion in sales. Singles' Day originated as a student celebration of male and female bachelorhood. But over the years it has been transformed by Alibaba into an online mega-sales event. chainstoreage.com

Black Friday is Better Online: Data Reveals eCommerce Takes Over Entire Shopping Period

Amazon gets together with Oprah, opens first store

E-commerce platform vendor Shopify grows Q3 revenue 93%

City Sports shuts down online sales and will close stores

Ad sales boost ecommerce sites

"Fraud is not a person - it is a dynamic grouping of statistics that deviate from the norm."
Stuart B. Levine, CFI, CFCI
CEO, The Zellman Group & Zelligent


ORC News
Sponsored by NEDAP
ORC's 'PRC' Report
Organized Retail Crime's Publicly Reported Cases Report
Yesterday we showed you the full scale report of average dollar amounts per ORC Case from 2012 through 2015. Here is how 2012 stacks up against last year. In 2014 alone, total cases increased 132%, dollars reported increased 367% and average dollar amount per case increased 95%. Will this upward trend continue for 2015?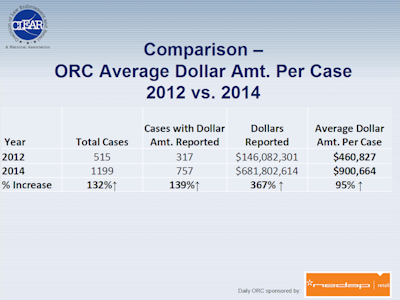 *2015 data only through September 30th



San Antonio, TX: Another suspect charged in $1M UPS theft ring bust
Authorities say a 31-year-old man has been arrested in connection with a theft ring responsible for $1 million worth of stolen merchandise from UPS. Peter Garnica is now being charged with engaging in organized criminal activity and felony cargo theft. Garnica was an employee at the UPS warehouse on Northeast Side. Several people have already been arrested in this case, including Juan Betancourt and Michael Rozier. Betancourt was a shift manager at the warehouse. Investigators say he confessed to telling two employees which items to steal. Garnica and Rozier worked at the shipping dock. We're told UPS contacted police in June, but the thefts may have started in December. foxsanantonio.com
Oakwood, GA: Smash & Grab burglary of thousands in Jewelry from Nest Feathers
Armed with a sledgehammer and a trash can, a man is caught on surveillance video breaking into a Hall County store and stealing tens of thousands of dollars in jewelry. It happened at Nest Feathers in Oakwood. Just days ago, the display cases were filled with Pandora jewelry. But in the early hours of Sunday morning, a crook made off with $62,000 of the sparkling gems. Surveillance video shows a man with a sledgehammer breaking through the front door and going straight to the Pandora jewelry. fox5atlanta.com
Short Hills, NJ: Thieves Rob Neiman-Marcus, Over $24,000 in Merchandise
On November 7, 2015 Millburn Police Officer Kaiser responded to Neiman Marcus at The Mall at Short Hills on a theft report that occurred on November 6, 2015. Neiman Marcus personnel report a white female described as having brown hair, wearing jeans, black/white striped sweater, red jacket vest, and red shoes concealed 3 Chanel handbags, 2 Chanel sweaters, and 1 Chanel necklace valued at $24,050 and left the store without making payment. The incident is under investigation by the Millburn Police Detective Bureau. tapinto.net

Fountain, CO: Couple accused of stealing thousands of dollars worth of TVs from a Fountain Sam's Club
A couple accused of stealing thousands of dollars worth of TVs from a Fountain Sam's Club last month have been caught. Fountain police say 31-year-old Sam Reardon and his girlfriend, 23-year-old Nicole Nielsen, were arrested this week on multiple charges. Reardon and Nielsen are accused of stealing several TV and other merchandise from the Sam's Club on Oct. 14. Police have not mentioned many details about the crime, but say charges against them include felony theft, conspiracy and false information to a pawnbroker. Investigators obtained arrest warrants for the couple on Monday. Reardon and Nielsen were then arrested in their Colorado Springs home, the Fountain Police Department announced Tuesday evening. kktv.com
Deerfield Beach, FL: Thieves smash into cellphone store, $20,000 of merchandise stolen
Authorities are investigating after thieves smashed out the window of a cellphone store Wednesday morning in Deerfield Beach. The burglary was reported in a shopping plaza at 3450 W. Hillsboro Blvd. An employee at the store told Local 10 News that 10 Hoverstance boards were stolen, as well as cellphones and iPads. He said about $20,000 worth of merchandise was taken. Authorities have not released a description of the thieves at this time. local10.com

Annapolis, MD: Formed Waiter accepts plea deal in $10,000 credit card fraud scheme
According to Anamanya's plea agreement, while working as a waiter at an Annapolis restaurant, Anamanya was approached by two co-conspirators and agreed to use a credit card reading device, known as a "skimmer," to steal credit and debit card information. A few days later, Anamanya met with his co-conspirators and gave them the skimmer he had used in return for another skimmer. From July through October 2009, Anamanya repeated this process, compromising the credit card information of approximately 12 individuals. The total loss reasonably attributable to Anamanya's conduct was $10,153.81. Four other co-conspirators have pleaded guilty to their roles in the scheme and are awaiting sentencing. eyeonannapolis.com

Spanish Fort, AL: Over $3,000 of stolen merchandise leads to high-speed chase
Four suspects have been arrested after Spanish Fort police say the suspects led them on a high speed chase across the bay that ended in Prichard. Officials say the theft of over $3,300 worth of merchandise from two department stores sparked a high-speed police chase Monday night which began in Baldwin County and ended in the Prichard area. According to officials, the chase started at the Eastern Shore Centre after four suspects: 21-year-old Jaqayla Deldra McCants, 19-year-old Brittany Shareese Moore, 23-year-old Katrina M. Ankum and 21-year-old Siyunia Jakala McCants, stole $3,352 worth of merchandise from Victoria's Secret and Dillard's. wsfa.com
Johnson City, TN: Academy Sports busts 3 in ORC ring hitting for over $1,000
On November 6, the Johnson City Police Department arrested 28-year-old Matthew S. Buckingham and 35-year-old Kimberly H. McNees. Buckingham was charged with shoplifting over $1,000 and McNees was charged with theft of property over $500. On November 10, the Johnson City Police Department arrested 32-year-old Christopher B. Boyd and charged him with theft of property under $500. On November 3, employees of Academy Sports reported that merchandise had been stolen from the store and returned later the same day on each day, October 31 - November 3. Further investigation revealed that Buckingham stole the merchandise, then McNees and Boyd would return the merchandise for gift cards. abc19.tv

Wilkes Barre, PA: Over $2,000 in items reported stolen from Macy's
Police are investigating a theft from Macy's in the Wyoming Valley Mall that resulted in over $2,000 in items being taken from the store. Store security reported to police that on at 5:16 p.m. on Monday that two black women and one black man had stolen multiple Michael Kors and North Face clothing items. The women were allegedly seen running from the store with two sweatshirts each, valued at $200. The man was also seen carrying jackets valued at $1,949. Total value of the theft is $2,149. timesleader.com

St Mary's MD: Employee theft scheme alleged at St. Mary's Target
Do you have an ORC case to share?
Share your ORC news and help the industry grow

Retail Crime News

Sponsored by Security Resources
Waco, TX: 106 People Indicted In Deadly Biker Shooting at Twin Peaks Restaurant in Texas
McLennan County District Attorney Abel Reyna announced yesterday that 106 people were indicted by a Texas grand jury in connection to the deadly shooting this past May at a strip mall involving rival biker gangs that resulted in nine deaths. According to Reyna, the accused allegedly "engaging in organized criminal activity with the underlying offense being aggravated assault and murder." Nine people were shot and killed while 18 others were hospitalized after the May shooting at Twin Peaks restaurant in Waco. 177 people in total were arrested, with 71 cases still waiting to be presented to the grand jury. Texas State Police said the mele started after an uninvited biker gang showed up at Twin Peaks, where a coalition of the motorcycle gang leaders had reserved the outdoor bar area. Police recovered almost 500 weapons including 151 guns, assorted knives, brass knuckles, batons, hammers, and the bikers' blunt objects of choice; padlocks wrapped in bandanas. thesource.com
Fort Wayne, IN: Store Owner Robbed and shot in parking lot, serious condition
Fort Wayne police are investigating a shooting on the city's north side that left one man in serious condition. Officers were called to Glenn Avenue near North Clinton around 9:15 Tuesday night. Investigators said the owner of a nearby store was robbed in the parking lot and then shot. wane.com

Memphis, TN: Police investigating string of dollar store robberies
The robbery happened just after 1 p.m. Tuesday. Memphis police tell FOX13 the robber jumped the counter and stole the cash register before taking off. This marks the 7th dollar store robbed in Memphis in the last month. Two robberies were at Dollar General stores, and five were at Family Dollar stores. myfoxmemphis.com
Madison, WI: Man with handgun robs store at Westgate Mall
A man robbed a store in Westgate Mall store Tuesday afternoon after displaying a handgun, Madison police said. After displaying the weapon, the man demanded money from the clerk and fled the store with an undisclosed amount of cash. The man is believed to have fled the scene on foot and left in a vehicle, Madison police Lt. Kelly Donahue said. The incident happened around 4:36 p.m. Madison police declined to name the store that was robbed. madison.com

Montreal, CN: Man, 22, arrested in July Jewelry store heist
Longueuil police have arrested a 22-year-old man in connection with a jewelry store robbery that happened in July. On July 8, four suspects broke into the Monaco shop in Promenades St-Bruno shortly after closing, and attacked two employees with pepper spray. They then broke display cases, grabbed merchandise and fled in a vehicle driven by the fifth suspect. Police released surveillance video at that time, and thanks to information gathered, they were able to make an arrest Tuesday. Kelly Bien Aime, 22, from Montreal, is scheduled to appear Wednesday at the Longueuil courthouse. He is known to police. Investigators are looking into three other suspects in the robbery, as well as the driver of the getaway car. ctvnews.ca

Midland, TX Police Release Pictures of ATM Skimmer Suspect

Kay Outlet, Franklin Mills, Philadelphia, PA was the victim of a Grab & Run, diamond ring valued at $8,899

Madison, TN: Shoplifting suspects pepper spray exit while fleeing Dick's Sporting Goods


Robberies and Burglaries
● BJ Convenience - Port Arthur, TX - Armed Robbery
● BP - St Louis, MO - Armed Robbery/ Clerk shot
● BP - Omaha, NE - Armed Robbery
● Dink Bee - Keene, NJ - Armed Robbery
● Dollar General - Bastrop, TX - Armed Robbery
● Dollar General - Springfield, TN - Armed Robbery
● Dollar General - Doe Run, MO - Robbery
● Dollar General - Memphis, TN - Armed Robbery
● Dollar Tree - Lockport, NY - Armed Robbery
● Dunkin Donuts - S. Whitehall Twp., PA - Robbery
● Family Fare - Grand Rapids, MI - Armed Robbery
● Hy-Vee - Omaha, NE - Robbery
● J&J Perez - Philadelphia, PA - Shooting/ 1 killed
● Kingston - Birmingham, AL - Robbery
● Railway Freight - Americus, GA - Burglary
● Salem & Son - Portsmouth, VA - Armed Robbery
● The Spot - Pueblo, CO - Burglary
● 7-11 - Jamestown, NY - Armed Robbery


Featured Job Listings
Sponsored by NuTech National
Feature Your Job Here For 30 Days -
70% Aren't On the Boards
VP of Sales/Client Relations
More details coming soon
Confidential - Retained Search
Nationwide
Gus Downing
VP AP & Global Facilities
lululemon athletica
Vancouver, BC, Canada
lululemon athletica
NEW TODAY Dir AP Solutions
Walgreens
Earth City, MO
Walgreens
Dir Global Security
VF Corporation
Greensboro, NC
VF Corporation
Dir LP
A'GACI
San Antonio, TX
A'GACI
Dir Safety & LP
Harbor Freight Tools
Calabasas, CA
Harbor Freight Tools
Director, LP
Save Mart Supermarkets
Modesto, CA
Save Mart Supermarkets
Dir AP
99 Cents Only Stores
Commerce, CA
99 Cents Only Stores
Dir LP
Pier 1 Imports
Fort Worth, TX
Pier 1 Imports
LP Dir
BevMo
Concord, CA
BevMo
Dir LP (Western Canada)
Walmart Canada
Calgary, CA
Walmart Canada
Director of LP
Pacific Sunwear
Anaheim, CA
Pacific Sunwear
Market AP Specialist
REI
Seattle, WA
REI
LP Officer
Bi-Mart Corp.
Yakima, WA
Bi-Mart Corp.
Zone Mgr, LP & Safety
Lumber Liquidators
Pomona, CA
Lumber Liquidators
Zone Mgr, LP & Safety
Lumber Liquidators
Sandston, VA
Lumber Liquidators

Daily Job Alerts


Appearing One Day Only
View our Internet Jobs Archives here
Area LP Mgr in Training
Ross Stores
Houston, TX
Ross Stores
Area LP Mgr
dd's Discounts
Hayward, CA
Ross Stores
Supervisor, LP & Safety
Ross Stores
Moreno Valley, CA
Ross Stores
LP Manager
Belk
Shreveport, LA
Belk
DC LP Manager
Kohl's
DeSoto, TX
Kohl's
LP Specialist
Kroger
Missouri City, TX
Kroger
LP Specialist
Kroger
Lilburn, GA
Kroger
LP Specialist
Kroger
Athens, GA
Kroger
Dept Mgr LP & Safety
Lowe's
Rock Hill, SC
Lowe's
Mgr, Asset Protection
Ralph Lauren
High Point, NC
Ralph Lauren
AP Manager
Hudson's Bay
Toronto, ON, Canada
Hudson's Bay Co.
LP Manager Hrly
Kmart
Marathon, FL
Sears Holdings Corp
AP Mgr in Training
Walmart
Phoenix, AZ
Wal-Mart
AP Mgr in Training
Walmart
Schenectady, NY
Wal-Mart
AP Mgr in Training
Walmart
Gardner, MA
Wal-Mart
LP Manager
Banana Republic
Garden City, NY
Gap Inc
LP Manager
Banana Republic
Short Hills, NJ
Gap Inc
District LP Mgr
Nike
Farmingdale, NY
Nike



Home of the Industry's Original
On the Move
Sponsored by Civil Demand Associates
| | |
| --- | --- |
| | Sdiqa Sharifi was promoted to Senior Manager, RISC for Ross Stores, Inc. |
| | Ted Jagielski, CFI was named Market Loss Prevention Auditor for Family Dollar. |
Post Your New Job or Promotion!
See all the Industry Movement


Your Career
Sponsor this section of the Daily
The Easiest Thing You Can Do to Be a Great Boss There is one simple action that can increase any manager's success in gaining the support and hard work of employees: recognize their accomplishments. By calling out their achievements consistently and quickly, you increase appreciation and engagement and improve morale. Praise goes a long way

How Great Leaders Keep People Moving Forward As a leader, you're going to have to keep your employees moving forward. You're going to encounter setbacks and challenges, but by keeping them guided toward the outcome with clarity and positivity, success will surely ensue. Here are some great tips on how to get everyone's gears going. Fuel their fire with enthusiasm

7 Habits of Highly Motivating Leaders
Motivating leaders are ones who can work their leadership style around their employees' needs. They are more interested in finding out what gets each employee going to achieve their high performance. Here are some habits of great leaders who help their team achieve great things. Optimism and Encouragement

The Many Logical Reasons to Lead With Your Gut Instinct You've heard it so many times before: "Go with your gut." Certainly that's an inspiring piece of advice to get you to go for the gold, but what happens when the inspiration wears off? What happens when self-doubt starts to creep up? Trusting your gut is one of the most important leadership lessons you can learn. Here's why. Do what feels right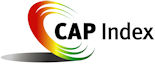 Tip of the Day
Sponsored by Vector Security
Progress or moving forward has as much to do with which way you're facing as anything else. If you stay focused on facing your customer and not your internal team then you might find success is a little closer than you think. This goes for the vendor and for the retailer, as we all have customers to serve both internally and externally. And while it's impossible to always stay facing them, the mere thought of it will bring you back a little faster if you just remember that your ultimate success is driven by your customers, whether it's individual stores or companies. Much too often we all tend to get lost in the politics of our inner group and use it as a means of avoiding having to accomplish difficult tasks. But all you've got to remember is to turn around and face the customer and then you'll be back on track getting things done and moving forward.

Just a Thought,
Gus





Upcoming Events
---

Recruiting?
Get your job e-mailed to everyone... everyday
Post on our Featured Jobs Board!
Reach your target audience in 2015 every day!
Request our 2015 Media Kit
update account / change e-mail
unsubscribe FEEDBACK
www.downing-downing.com

Advertise With The D&D Daily




36615 Vine Street, Suite 103
Willoughby, OH 44094
440.942.0671
copyright 2009-2019
all rights reserved globally