The D&D Daily Mobile Edition
November 12,

2015



The LP Industry's #1 News Source - Informing, Educating and Instilling a sense of community



News Brief
Sponsored by WG Security Products, Inc.
'Facial Recognition Tools Tracking Shoppers' - Makes the news on NBC Los Angeles with Joe LaRocca commenting - It's making the news circuit, so to speak, nationwide - But hasn't been picked up as much as other subjects have
Privacy experts are raising concerns about the tool, which they think goes too far. Many stores use the tool to look for shoplifters. Stores with facial recognition can ask suspects they apprehend to agree to have their photos taken, rather than be arrested, so they can be easily spotted and tracked the minute they come through the door.

The latest research suggests that about 3 out of 10 stores now use facial recognition to track customer behavior.

For more than a year, the U.S. Department of Commerce department held talks with business leaders and privacy advocates to develop a code of conduct for companies using the technology. In June, nine separate privacy groups walked out, saying the companies refused to accept the need for prior permission to face-print consumers.

The NBC4 I-Team reached out to major retailers around Southern California to see if they'd confirm or deny using face recognition technology in their stores. Nordstrom, Bloomingdale's and Neiman Marcus said they don't use it. Wal-Mart confirmed that they tested facial recognition out in several stores but a spokesman said the chain ultimately pulled the plug, saying simply "it wasn't a good fit." Macy's did not return requests for comment, and Saks Fifth Avenue said "no comment." nbclosangeles.com
Target Helps Train Tomorrow's Emergency Managers Today
Since 2010, Target and BCEM, Big City Emergency Managers, have hosted the annual "Emerging Leaders" training program at the retailer's Minneapolis headquarters. It is a multi-month training process that helps 15 early-and-middle management employees nominated by their BCEM member cities to significantly enhance and expand their emergency management skills.

The Emerging Leaders training process starts with a three-day session in February that brings together the 15 up-and-coming students with top BCEM and Target's own experienced security personnel. They learn important emergency management skills such as leadership essentials, marketing and communications basics. They tour Target's corporate command center, and hear case studies about Target's preparedness and response efforts, and crisis management.

In addition, "these 15 students get first-hand contact with and education from some of the most experienced emergency managers in the business," said BCEM Executive Director Ron Prater. "It is an incredible learning experience for them, and a great way to guide them onto the next stage of their emergency management careers."

While at Target headquarters, the 15 Emerging Leaders students are put together in groups, and assigned projects to test and grow their skills, as well as to teach them insights that can be applied to their current emergency management jobs. Once the session in Minneapolis is done, each group's members continue to collaborate on their respective projects through conference calls, email and social media. (They also participate in Target-hosted webinars that cover various aspects of emergency management.) Eventually, when BCEM holds its fall meeting, the 15 students reconvene and present their finished projects to this elite group's membership for feedback and evaluation.

For Target, investing in training the next generation of Big City Emergency Managers is both good corporate citizenship and smart business. "The program creates strong, confident leaders who have the skills needed to handle a crisis," Target's Snyder said

"This program also helps Target build relationships in the 15 largest cities," she added. "Should a disaster or other crisis incident happen, these relationships can lead to faster recovery and help expedite the process of getting our stores up and running." emergencymgmt.com

Wal-Mart drops 'frenzied' hourly deals called "Doorbusters" - Takes them online on Thanksgiving Day at 12:01 a.m. - lessen the scenes of customer chaos and conflict that find their way onto YouTube
Walmart announced Thursday that for the first time ever, it won't offer the frenzied hourly deals called "doorbusters." Instead, the majority of its Black Friday deals will be available on Walmart.com beginning at 12:01 a.m. PST on Thanksgiving morning. Its brick-and-mortar stores will open at 6 p.m. Thanksgiving Day. The company will be offering all the deals at one time, rather than spreading them out for limited times at different parts of the shopping day. chainstoreage.com

Three Ways Retailers Can Increase Safety and Sales on Black Friday
Similar to any major event, an influx of sudden foot traffic has the potential to create chaos. From arguments, to brawls, to stampedes, it is no secret that Black Friday draws in wild and unruly crowds. Over the past few years, there have been almost a hundred injuries and sadly even a few deaths resulting from Black Friday shopping. While it's important to maintain proper safety standards throughout the year, retailers must pay special attention on this particular weekend.

To help increase safety while also maximizing revenue opportunities and ensuring a good shopping in-store experience, retailers should adhere to a few simple guidelines:

Last Minute Reminders: Take advantage of the next weeks to review and organize everything down to the last detail. From scheduling staff, to mapping out the store layout, to creating a Black Friday specific safety protocol, no detail should be left untouched. Cover every aspect of the customer journey - from the entrance to the checkout. If everything is prepared and organized in advance, there will be fewer opportunities for surprises.

Be Prepared for Crowd Control: OSHA offers suggestions and guidelines for retailers to be mindful of during the holiday season. According to those guidelines, the most crucial preparations retailers should make are having in place adequate security and sufficient crowd control measures. The National Retail Federation suggests "creating barricaded lines with adequate numbers of breaks and turns at regular intervals."

Have an Organized Traffic Flow Due: to the excitement of shopping, many Black Friday customers may forget common shopping etiquette. To combat this and keep customers safe, create an organized traffic flow throughout the store. oshatoday.com

New technology focuses on LP, security issues at distribution centers - Infrared Imaging with Warm Air
While loss prevention is still important, DC security personnel are becoming much more concerned about the second major issue, workplace violence, so they're also screening employees as they enter to make sure there are no weapons or contraband coming in.

Most commercial screening is thus primarily done by the familiar metal detector. "But one of the real problems with a metal detector," Gately says, "is that it's blind. It alarms, but you don't know what [triggers the alarm]. That's the reason they pat down individuals. However in a business setting, if you're screening visitors or employees or vendors, there are no pat-downs.

That ability can be obtained, minus the privacy issues, through the use of infrared imaging. Iscon offers screening booths and hand-held units, which work essentially the same way: A current of warm air is directed toward the subject, followed by the taking of an infrared photograph - of a specific area in the case of the handheld device, or of an entire side of the body, in the case of the booth.

What it's seeing is a heat map of the clothing's surface. The wearer's body is not revealed, but the phone that's tucked away is. If it's an employee's own phone, fine; if not, he'll be asked to have a little chat with human resources. The same approach is used for employees entering at the beginning of a shift. nrf.com

Stanley Security acquires SentryNet
Stanley Security, based here, acquired wholesale monitoring company SentryNet, resulting in new programs for SentryNet's dealer base. Through that acquisition Stanley acquired alarm monitoring services for approximately 650 independent alarm dealers." SentryNet is based out of Pensacola, Fla., with its main central station in Memphis, Tenn. It will operate independently, Beach said, maintaining its same name, sites and website. The company will be under Stanley's Software and Controls division. securitysystemsnews.com

Securitas Agrees To $2.5M Settlement Guard Vacation Pay Row
Securitas Security Services USA Inc. has agreed to pay $2.5 million to resolve a lawsuit from current and former security guards who claim the company's vacation pay policy violated federal and California state law, according to a Monday court filing. The security guards asked U.S. District Judge Jon S. Tigar to give initial approval to the settlement, calling it a "fair, adequate and reasonable" end to their class and collective action. The lawsuit in California federal court alleged that Securitas' vacation pay is essentially a bonus program in disguise. The deal covers the more than 24,000 opt-in members of the nationwide collective under the Fair Labor Standards Act.

Securitas guard Michael Deatrick claimed the payment is really a nondiscretionary retention bonus because it is based on the number of hours worked, isn't dependent on vacation taken and is not given to guards who leave before their anniversary. The guards say Securitas should include the bonus in overtime calculations under the FLSA. law360.com

Nashville, TN: Fox Investigative Report: Some Security Guards Are Not Legally Qualified to Protect You
Former metro police officer and owner of Academy of Personal Protection and Security Buford Tune says, "It's worse than I've ever seen it. I'm not sure how many investigators the state has now. Maybe 3-5 for the whole state of Tennessee. They cannot control or handle the number of complaints that come in, they're so far behind." The Tennessee Department of Commerce and Insurance tells Fox 17 News that police departments refer violations to TDCI, which then opens a complaint for investigative purposes. TDCI reports less than 140 complaints regarding security guard violations since January 2014. Fox 17 News asked TDCI how many investigators it has on staff to regulate security guards and licensing. Turns out, there are four here in all of middle Tennessee who investigate complaints for every more than a dozen boards-- not just security. fox17.com
Mall of America switching from analog to Motorola Solutions 'Mototrbo' digital two-way radio system
The mall, home to 520 stores, more than 50 restaurants, an indoor theme park and other attractions, is switching from an analog communications system to the Motorola Solutions Mototrbo digital two-way radio system. Now, with a radio caller ID feature, users know where a call originates, such as an exterior maintenance vehicle, patrol officer or housekeeper. Mototrbo's "transmit interrupt" feature allows users to send priority transmissions so they can immediately break into radio traffic and convey instant information.

Mall of America staff worked with Motorola Solutions' partner Infinity Wireless to upgrade the analog radios to Mototrbo digital communications. Mototrbo XPR 7550, XPR 5500 and SL 7500 Series two-way radios were distributed to employees in security and other departments to provide loud, clear and reliable communications in more rugged, slimmer and lightweight devices. chainstoreage.com

Spain's Mango clothing line to shut 450 U.S. J.C. Penney outlets

Kroger expands Wisconsin presence with Roundy's 151 stores & 101 pharmacies acquisition

Macy's to open mini Backstage stores inside 10 existing Macy's stores with 53 full-line Backstage outlets next year

Office Depot opens 6 to 9 p.m. Thanksgiving Day and 8 a.m. Black Friday

H&M Stores to close Thanksgiving Day for 1st time


Quarterly Same Store Sales Results
Smart & Final Stores Q3 comp's up 4.8% with net sales up 10.1%
Weis Markets comp's up 3.9% with sales up 3.9%
Canadian Tire Q3 - Canadian Tire comp's up 3.4%, FGL Sports up 7%, Mark's down 0.2%, sales up 5.3%
Canada's Leon's Q3 comp's up 1.1% with sales up 1%
Kohl's Q3 comp's up 1% with sales up 1.2%
Advanced Auto Q3 comp's up 0.5% with total sales up 0.3%
SpartanNash Q3 Retail Segment comp's down 3% with total company net sales down 1.9%



Webinar: New Perspectives on the National Retail Security Study (NRSS)
Thursday, Nov. 19th, 2-3 pm EST

For over 10 years, the National Retail Security Survey (NRSS) has tracked changes in the Loss Prevention landscape - shifts in trends, evolution of the LP workforce, and new technologies. How does your company compare to these findings and what can you learn from this study? Hear Dr. Richard Hollinger of the University of Florida discuss the latest developments in the security landscape, and get insights from the most recent edition of the most important study of loss prevention in the retail industry. Click here to register

In this webinar, you will gain:
● An awareness of key base metrics in loss prevention and asset protection.
● Updated knowledge of key ORC, background screening, external crimes, use of technology as a deterrent and other loss prevention metrics and trends.
● Keen understanding of key and emerging trends in loss prevention.

Speakers:
Dr. Richard Hollinger, Professor, Department of Sociology and Criminology & Law, University of Florida
Bob Moraca, Vice President, Loss Prevention, NRF

All the News - One Place - One Source - One Time
The D&D Daily respects your time
& doesn't filter retail's reality

Report Your News!
(content subject to approval)




Nearly half of all websites have had a security breach
Online data breaches are on the rise, and experts say the best way to prevent infractions is for information technology professionals to share information about those breaches with each other. That's according to an annual report from Internet security research firm the Ponemon Institute. The firm surveyed 692 information technology professionals from businesses and government agencies and found that nearly half-47%-reported some kind of security breach within the past two years. 75% of respondents said participating in a "threat intelligence exchange program" improves their organization's security posture while 60% say such programs help them better prepare for a breach.

The most reliable sources of threat information come from peers, such as fellow retailers, and security vendors. 65% of respondents say they informally exchange information with peers, and 45% say they do so through a vendor threat exchange service. Law enforcement and government sources are not often used for threat intelligence, according to the report. internetretailer.com

Cybersecurity risks on list of top priorities for CFO's in 2016
What are finance executives' top priorities for 2016? Consulting firm Protiviti tries to capture them in its 2016 Finance Priorities Survey, released on Tuesday. No matter how it slices and dices the data, Protiviti finds that the top priority for CFOs next year is margin and earnings performance. Among CFOs and vice president-level finance executives, that is followed by cybersecurity risks; strategic planning; periodic forecasting; and budgeting.

As cyber attacks multiply, CFOs will play a big role in assessing risks and developing measures to prevent breaches. "From a finance perspective, there are significant concerns regarding the security of financial information as well as the financial impacts of the security of all data," says Protiviti. In addition, however, "Regulations and regulatory oversight concerning cybersecurity and information privacy undoubtedly will increase worldwide, which will place further burdens on finance functions to ensure they are in compliance with new requirements for information security and data management." cfo.com

Half of U.S. businesses have no formal BYOD policy for security
The evidence is indisputable that a growing need exists for more stringent application of security policies and procedures in modern businesses," Champion wrote in an 18-page white paper describing the survey's findings. It found that 53% of those businesses haven't implemented a formal BYOD policy, while more than one-fourth confessed they have no systematic security approach, much less a formal policy. cio.com

The high cost of staying protected: Security expenses
When it comes to corporate budgeting, it's tough all over. But few places are feeling the pinch more than the office of IT security, where compliance and data security needs seem to be growing exponentially, but budgetary allowances - not so much. "In one sense, security sells itself when you read the daily headlines," says Arieh Shalem, chief information security officer for Orange, one of Israel's top three wireless telecommunications firms with about three million subscribers. "In another, it is more like insurance, so it's difficult to establish a true return on investment."

The benefit, of course, is to be able to comply with regulations, handle data with integrity, ensure uninterrupted operations and guard the company's intellectual property and reputation, he says. "How do you measure those things?"

Indeed, recent surveys point out that, on average, security may only receive about one percent of an enterprise's overall information technology budget. This is typically because IT security is seen as a cost center rather than an expense deterrent and, as Shalem point out, it's often difficult to gauge the real ROI unless and until there is a large-scale breach. scmagazine.com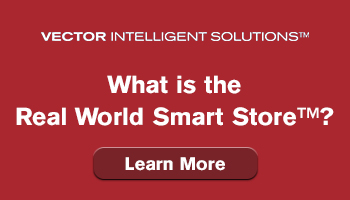 Spotlight on CAP Index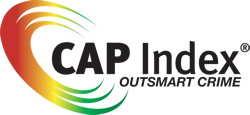 CAPAnalytics™, from CAP Index®, Delivers Objective, Actionable Security Intelligence
The real secret to having good data is knowing exactly how to leverage it to maximum advantage. For over 27 years, CAP Index has dominated the discipline it helped create – crime risk forecasting – in large measure because of the creative application of its proprietary data. One example is CAP Index's use of analytics to combine its industry-standard CRIMECAST® Scores with company data to create customized risk assessments that lead to insightful and actionable recommendations for security resource optimization.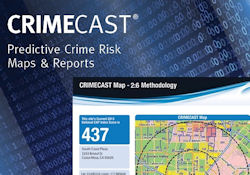 CAP Index also works with leading trade associations to help them investigate key security and loss-related issues, trends, and best practices and communicate the findings to their members through research publications and presentations at annual meetings. In collaboration with major industry associations like the American Bankers Association, the Food Marketing Institute, the Loss Prevention Research Council, the Restaurant Loss Prevention & Security Association, and the United Kingdom's Fashion Forum, actual industry crime and loss information is often benchmarked against authoritative CAP Index CRIMECAST Scores.

For both industry groups and for individual clients, Basia Pietrawska, CAP Index's Vice President of Crime Intelligence Analysis explains, "We always strive to do one thing: empower them to make decisions based on objective data and statistics rather than subjective ideas about security and loss prevention."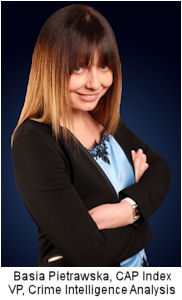 The results can be impressive. CAP Index created customized risk assessment scores for a large apparel retailer and delivered more than a 30% shrink reduction through an enhanced loss prevention strategy. A sporting goods retailer used its customized risk assessment to optimize its armored car allocation, which resulted in reduced losses and enhanced employee safety.

"The applications are almost limitless, whether we are aggregating data for a national association so its members can understand how they compare to industry averages or helping one company examine its crime trends or another company determine its most effective security measures, we are always helping security professionals make data-driven decisions," explains Pietrawska.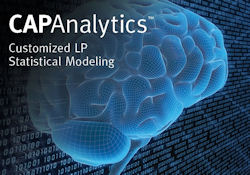 If you want help understanding what to do with your data, contact CAP Index. By performing a complimentary exploratory validation study, CAP Index can combine their proprietary data with your company's information to determine what data-driven decision-making options may be possible for you. To find out what yet-to-be discovered intelligence is hidden in your data, click here to sign up for CAP's free, no obligation validation study.
Basia Pietrawska
Vice President,
Crime Intelligence Analysis
267-506-6237
bp@capindex.com

capindex.com

Loss Prevention Research Council

LPRC Research in Action Report - October 2015


The Loss Prevention Research Council is aware of how critical research is to help guide you and your team to sell more and lose less. Each month the D&D Daily publishes brief summaries of loss prevention research from the LPRC and other researchers across the globe. This research covers a wide range of topics and includes basic types of research, such as benchmarking, as well as more applied research. Both types are beneficial: basic research helps us understand complex loss prevention issues and the environmental context in which you work, while applied research builds on this to provide us with more concrete deliverables.

This month's Research In Action report focuses on one of our most popular research presentation topics at the IMPACT 2015 conference: Employee Deviance. Aims are to better understand, predict, and prevent employee deviance.

Developing Measures to Effectively Analyze Workplace Deviancy
The following research brief analyzes a scholarly article describing two quantifiable scales of workplace deviance: Organizational and Interpersonal. Workplace deviance has been described as voluntary behaviors that go against organizational standards as well as disrupt the cohesiveness of the organization as a single entity. These disruptions either stem from a lack of motivation or from the motivation to violate against normative organization values, both which correlate with the interpersonal workings, as well as the organizational workings, of any given organization workplace. The overall goal of the study was to develop a measurable construct in which to scale workplace deviancy. Read the report synopsis here. Read the full report here.

Justice Constructs, Negative Affectivity, and Employee Deviance: A Proposed Model and Empirical Test
A model is created and tested empirically that combines organizational justice variables and the personality trait of negative affectivity, using two forms of deviant employee behavior as outcome variables and testing how well each predictor performs.
Click here to access the report. (LPRC membership required)

A Typology of Deviant Workplace Behaviors: A Multidimensional Scaling Study
Employee deviance and delinquency produce organizational losses estimated to range from $6 to $200 billion annually. The prevalence of workplace deviance and its associated organizational costs necessitates a specific, systematic, theoretically focused program of study into this behavior.
Click here to access the report. (LPRC membership required)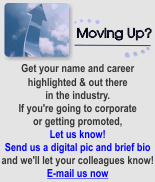 NRF Protect

The NRF's Senior Leadership Supporting the LP Industry
Robert Moraca, VP of Loss Prevention, National Retail Federation, gives us a look behind the curtains of the newly rebranded NRF Protect Conference & Expo. Learn how more outreach to the emerging leaders of the industry, integration of cybersecurity education and new marketing initiatives helped increase retailer attendance by 30 percent this year. With data breaches, cybercrime and identity theft at every turn, LP executives need to be more digitally driven than ever before. Robert tells us how the NRF is addressing the issue and what LP professionals can do to be successful.
---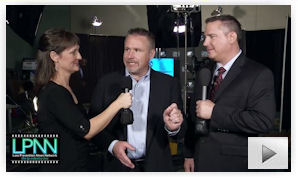 Hedgie Bartol talks about the alarming disconnect between IT and Loss Prevention discovered in a recent study by Axis Communications. Learn how engaging other departments, building partnerships and leveraging existing technologies can help LP build bridges across an entire organization.
Solution Providers, have a video or commercial you want to publish? Contact us.


e-commerce

Sponsored by The Zellman Group
Bumper Christmas for Fraudsters Predicted After 25% Spike in Q3
Anti-fraud experts have warned e-tailers that this year could be the biggest Christmas for cybercrime ever, after 45 million attacks on e-commerce firms were stopped in Q3. This year is likely to see fraud attempts double that of the 11.4 million blocked by ThreatMetrix in 2014. In Q3, it was account creation rather than payment fraud which was the most "risky."

The spike is being driven by a rise in device spoofing tools combined with hacked and breached identities. "We expect this to continue to be one of the biggest attack vectors during the holiday season. "The biggest risk from these attacks would be for retailers who are using first generation browser fingerprinting technology." infosecurity-magazine.com

Singles Day is singular triumph for Alibaba - Hits $14.34B in gross merchandise volume (GMV) - Brings in more U.S. Retailers
By midnight Nov. 11 China time (which is ahead of all U.S. time zones), Alibaba estimated it had settled about $14.34 billion in gross merchandise volume (GMV) through its Alipay payment platform on its China and international retail marketplaces. Daniel Zhang, CEO of Alibaba Group said, "It also showcases how Alibaba uses big data, cloud computing and mobile innovations to create the best shopping experience for buyers and sellers."

Alibaba founder and chairman Jack Ma changed things up this year, bringing in more foreign brands, including Nordstrom and other U.S. retailers. chainstoreage.com

The Procrastinator's ABCs of e-Commerce Fraud in 2015
With the increase in online shopping, there is an increased need to be aware of fraud opportunities. On average, merchants manually review 27 percent of orders that are flagged as suspicious, each order taking 6 minutes to review. In the U.S. alone, 800,000 temporary agents will be hired in Q4 to help retailers keep customer service levels high and verify these risky transactions.

Either way, if you are a merchant who does not yet have a fraud protection plan in place for this holiday season, the bad news is that you are behind the curve, as most of the e-commerce industry solidifies its fraud-fighting tools during the month of October. The good news is that it is not too late to still blow last year's revenue goals and customer service benchmarks out of the water!

Just follow these simple ABCs, specifically for procrastinating merchants, of e-commerce fraud:

● Automate. It is never too late to automate your order review process. You can integrate and access identity data your business needs to be successful within your existing workflow and/or platform. This can help you identify good orders more quickly and speed them to clear, while spending more time on troublesome orders in the process of deciding whether to reject them.

● Best identity. Use the best identity data in the industry, including mobile phone and email information, to be confident and accurate in your decisions to clear orders or flag potential problems. Use real-time data so you have the latest information in today's world of constant change.

● Clear, clear, clear. Keep your good customers happy with frictionless fulfillment to keep orders flowing. Today's customers don't wait for their purchases. Confidence in your order clearing means more money flowing. Add friction to those orders that seem suspicious. Make them earn your trust before you approve their transactions.

The unprecedented number of data breaches in the U.S. in the past year alone exposed tens of millions of people's personally identifiable information (PII) to fraudsters. Couple this with skyrocketing mobile commerce adoption-infamously under-secured-and Europay, MasterCard and Visa (EMV) implementation (which shores up physical retail outlets, but pushes fraud online), and we have a recipe for potential disaster. Therefore, online merchants must recognize this confluence of forces eroding their bottom line and reducing consumer trust at a time of the year when we want them to be shopping online with joyful abandon. sdcexec.com

Outdoor Specialty Retailer Field & Stream Launches First-Ever eCommerce Website

Wayfair Inc.'s online sales skyrocket 91% in Q3

As the holiday season approaches, US consumers are more exposed to fraud

"Fraud is not a person - it is a dynamic grouping of statistics that deviate from the norm."
Stuart B. Levine, CFI, CFCI
CEO, The Zellman Group & Zelligent


ORC News
Sponsored by NEDAP

ORC's 'PRC' Report
Organized Retail Crime's Publicly Reported Cases Report
*2015 data only through September 30th


U.S. Attorney: Burris family was face of organized crime in Evansville - Busted - Had ORC Ring operating 20 years ago
Evansville Police Chief Billy Bolin says the Burris family created a sophisticated retail theft ring, 20 years ago. They had an organized crime ring...that was stealing," he said. "They intimidated people. They bullied people."

It's being called the largest white-collar crime ring in the Tri-State. Prosecutors say 36 people were involved in an elaborate scheme to defraud insurance companies. They are accused of staging car wrecks and filing claims for "injuries" suffered. We're told 34 of the 36 suspects are now in custody. The Burris family is the face of organized crime in the Evansville, Indiana area," said U.S. Attorney Josh J. Minkler. 14news.com

Federal Grand Jury indicts four in $134,000 Oklahoma City check counterfeiting scheme
An Oklahoma City counterfeit check ring defrauded Oklahoma City metro area stores out of more than $100,000, a federal grand jury indictment claims. The indictment claims Marjorie Elaine Lodes, Daniel Charles Lodes, Mechelle Lee Ashcraft, and Belinda Sonya Shelton, defrauded retailers out of about $134,535.06 through the scheme. According to the indictment, Marjorie Lodes and Shelton traveled to Nebraska to steal mail from residential mail boxes and used bank account information from the stolen mail to make counterfeit checks that were then passed at local stores. The group used custom check-writing software to print the counterfeit checks and also made fake driver's licenses with their own photographs, but with the personal information matching the account holder information on the fraudulent checks, according to the indictment. The four allegedly passed the counterfeit checks from Bank of Oklahoma, Tinker Federal Credit Union, MidFirst Bank, and US Bank at stores including Walmart, Harbor Freight, Kohls and Walgreens. "The co-conspirators often returned the merchandise to the retailers in exchange for cash and store credit," the indictment claims. newsok.com

Calgary, AB, CN: Police charge 2 Seniors in connection with alleged Steal-to-Order ring; $56,000 of items recovered
A retailer who spotted some of their merchandise being sold at a local flea market tipped off police, who have laid charges against two people in connection with the stolen goods. Police responded to the initial complaint by visiting the flea market, which was being held at the Hillhurst Community Association hall on Oct. 25, and spotted a vendor selling clothing and toiletries that appeared to be new and possibly stolen. Information gathered by investigators led them to a property where they executed a search warrant on the residence and a van at the address on Oct. 28. Officers found stolen clothing, toiletry items and camping equipment worth an estimated $56,000 during their search. Police believe the items had been stolen from local retailers for the purpose of illegally reselling them. Sonia Kereluk, 75 and William Henry Fisher, 69, both of Calgary have been charged with possession of stolen property for the purpose of trafficking and trafficking in stolen property. calgaryherald.com
Milford, DE: Two accused of stealing $31k merchandise from Goodwill
Two Milford women are facing charges, after Police say they used fake pre-paid credit cards to buy more than $30,000 worth of merchandise. The Milford Police Department says on Tuesday they wrapped up a retail theft investigation with two arrests. Twenty three-year-old Danita Legrand, and 30-year-old Aishia Legrand, are accused of using fraudulent pre-paid credit cards to make purchases from the Goodwill store, in April and May, totaling more than $31,000. Police say the pre-paid cards initially appeared to have the funds for the transaction, but when Goodwill tried to pull the funds from the account, no funds were available, making the pre-paid cards invalid. wmdt.com
Spartanburg, SC: Police searching for suspect in over $20,000 jewelry thefts from 2 area Belk stores
The Spartanburg Police Department said they were searching for a man who shoplifted more than 15 rings from two Belk stores. Police said a man wearing a camouflage jacket and a baseball hat driving a red pickup truck entered the Belk at Westgate Mall on Tuesday around 2:30 p.m. The suspect asked to see a diamond ring, and when the associate showed him one, he told them that he was looking for something for expensive. The associate then turned to grab more rings and the suspect grabbed the tray of rings and ran out the door. The suspect jumped into his truck and fled. Eleven rings were taken. The same suspect was seen last Wednesday in Myrtle Beach at another Belk store after he shoplifted five rings. The total value of rings taken in the Spartanburg theft was $19,775. foxcarolina.com
Wilkes-Barre, PA: Macy's at Wyoming Valley Mall hit with $2,000 theft of Michal Kors and North Face apparel
Police say someone took $2,000 worth of merchandise from a Macy's department store in Luzerne County. The theft happened on Monday evening at the store in the Wyoming Valley Mall near Wilkes-Barre. Store security told police two women and a man swiped several Michael Kors and North Face sweaters and jackets. Police are using video from surveillance cameras that caught the thieves running from the store. wnep.com

Cottage Grove, MN: Two arrested in connection with $1,800 Kohl's clothing theft
Two Minneapolis residents face possible felony charges in connection with an alleged theft Oct. 31 at Kohl's. Chrishellyn C.Washington, 26, was arrested on suspicion of felony theft and fleeing from police. Jonathan M. Ondieki, 24, was arrested on suspicion of aiding and abetting felony theft. Both were booked at the Washington County jail. Police were called to the store about 4 p.m. on a reported theft in progress. Officers saw Washington exiting the store with $1,856 worth of merchandise. She ran and got into a car driven by Ondieki, according to the police report. Ondieki was ordered by police to stop. Both were then arrested. swcbulletin.com

Calgary, AB, CN: Six month investigation ends with 4 arrested in Organized Credit Card Fraud scheme
The Calgary Police Economic Crimes Unit has laid charges against four people accused of using stolen credit card data to commit identify fraud. Acting on reports of numerous frauds to obtain merchandise, pre-paid credit cards, and vehicles from rental companies, police initiated an in-depth investigation which has since resulted in the arrests of four people. On October 22, police at the Calgary International Airport were alerted to a group of three people who were attempting to rent a vehicle with a fraudulent credit card. When the individuals were caught and searched, police found forged credit cards, government-issued ID, and altered cards. Last week police were led to a home in Midnapore where they found counterfeiting equipment, more credit cards, some meth, a handgun and a stolen vehicle. There was also a significant amount of stolen property and $1,063 in cash found. ctvnews.ca
Deland, FL: Belks Loss Prevention nab Mother and child shoplifters with $700 in merchandise
A DeLand woman was arrested after police said she had a child helping her shoplift from a department store. Erica Bruten, 40, was charged with felony retail theft and child neglect without great harm Tuesday after she stole over $700 in clothing from Belks. Court records show Bruten has been charged in the past in similar crime. news-journalonline.com

Gonzales, TX: Thieves use Walmart emergency exit to take $400 in merchandise
Police are investigating a pair of thefts that occurred at Walmart in recent weeks. Video showed two men exit a red car and enter the store, taking sporting goods items and filling a shopping cart. Exiting the Sporting Goods area through an Emergency Door. The items included, tools, clothing, electronics and a 22" television set. gonzalesinquirer.com

Surprise, AZ: Police seeking suspect in Lowe's power tools thefts
Surprise police are looking for a shoplifting suspect who targeted a Lowe's store in the area. A store representative says a Hispanic man with a mustache removed several large power tools from the store at Grand Avenue and Bell Road on Nov. 9. abc15.com

Costa Rica cops take down organized fraud ring that stole $1 million
Do you have an ORC case to share?
Share your ORC news and help the industry grow

Retail Crime News

Sponsored by Security Resources
Big 5 Sports Robbery suspect dead in officer-involved shooting near San Francisco hospital
Gunfire at a San Francisco hospital ended Wednesday with police launching flashbang grenades on the suspect who was armed with a stolen rifle. That gunman is dead. It all started Wednesday afternoon at the Big 5 Sporting Goods store on El Camino Real in San Bruno. Police say the suspect robbed the store and stole that rifle. He then took off for St. Luke's Hospital in San Francisco's Mission District and that's when he found himself in a standoff with SWAT officers. A construction worker at the new Saint Luke's Hospital says he saw a suspicious man and possibly a gun and called 911. The police chief described what officers saw. "Responding officers rushed to the scene and heard shots fired as they arrived," said San Francisco police Chief Greg Suhr. "They exited their vehicles and looked up and atop the construction elevator was a suspect in white coveralls holding a rifle and pointing it at the hospital." Three officers fired on the man. Then, flash bangs were deployed to ensure he was no longer a threat, as his rifle was still within reach. The man was dead. abc7.com
Winston-Salem, NC: Long Jewelers the victim of a 3 Man Smash and Grab Armed Robbery; 1 suspect shot and killed
Three masked robbers entered Long Jewelers in Winston-Salem, N.C., drew guns, and began smashing display cases and collecting jewelry. A worker in the back of the store became aware of the robbery and retrieved a firearm. The worker came to the front of the store and then fired at one of the thieves, striking and killing him. The other two robbers fled the scene. Forsyth County District Attorney Jim O'Neill has made clear that the worker will not face charges. nraila.org

Atlanta, GA: Smash-and-grab thieves hit Virginia-Highland clothing boutique
Atlanta police Thursday were investigating a smash-and-grab burglary at a clothing boutique in the heart of the Virginia-Highland business district. The thieves used a brick to shatter the front door of the 310 Rosemont store on North Highland Avenue just north of Virginia Avenue shortly before 4:30 a.m. Thursday. Atlanta police spokeswoman Kim Jones said security video showed three people wearing jackets, hats and masks to hide their identities entering the store and taking various clothing items before getting into a waiting vehicle. Jones told The Atlanta Journal-Constitution that the burglars were inside the store for just one minute. ajc.com
Cleveland, OH: ATM Thieves hit Speedway in a Smash & Grab; employee not injured only feet away
Cleveland police are asking for the public's help in identifying the people who smashed a stolen pick-up truck into a Speedway gas station and then stole an ATM. Police say the suspects rammed the truck into the door of the gas station in the 2200 block of Broadview Road around 3:45 a.m Wednesday. A store employee was making coffee just 3 feet from the door during the impact. The suspects then grabbed the ATM, loaded it into the truck and fled. newsnet5.com
Minneapolis, MN: 2 Walgreens and a Cub Food Pharmacy robbed in a span of 35 minutes
Minneapolis police say three pharmacies were robbed in a span of about 35 minutes Wednesday evening in the Lowry Hill and Uptown neighborhoods. At 5:44 p.m., officers responded to the Walgreens on South Hennepin Avenue on a report of a robbery in the pharmacy. At 6:13 p.m., squads responded to the Cub Foods Pharmacy on Lagoon Avenue on a report of a robbery. And at 6:18 p.m., officers responded to the Walgreens on West Lake Street on a report of a robbery in the pharmacy. Police are searching for two suspects whose descriptions matched at all three locations. mprnews.org

San Carlos, CA: Shoplifters Pepper Spray TJ Maxx / Home Goods Loss Prevention Agent
The San Mateo County Sheriff's Office is investigating an armed robbery at a business in San Carlos on Tuesday. Deputies responded at 6:40 p.m. to the T.J.Maxx and HomeGoods store at 1257 Industrial Road on a report of an armed robbery. Deputies said two Hispanic men entered the business and went to the men's clothing section, where one of the suspects selected a jacket valued at $250 that was displayed in the store. One of the suspects removed the magnetic security tag from the jacket and put it on before walking to the store's exit, deputies said. When the store's loss prevention officer confronted the suspect as he tried to leave, the suspect pepper-sprayed the man in the face, deputies said. The suspect then fled the store and left the parking lot in a dark colored Toyota Corolla. kron4.com

Cargo Theft: Lifting LaTour: Law Enforcement Pro Discusses $2.3M Champagne Warehouse Theft - In Conjunction with CargoNet
Last spring in the UK, a group of thieves boosted $2.3 million worth of the finest champagne in the world from the warehouse of Berry Bros. & Rudd, the wine merchants that supply the Royal Family. The audacious raid didn't lack for style: the thieves paused to drink bottles of Moet & Chandon and Chateau LaTour before vacating the premises. The case is still unsolved. Scotland Yard believes it to be an inside job and yet, somewhere along the line, at least one of the multiple security measures - cameras, alarms, laser beams - should theoretically have prevented the theft, but didn't. electricguarddog.com

Kay Jewelers in the Commons at Federal Way, Federal Way, WA was the victim of a Grab & Run on Tuesday afternoon, diamond earring set valued at $3,549

Helzberg Diamonds in Mooretown, NJ was the victim of a Grab & Run on Tuesday, merchandise valued at $7,999

Nashville, TN: Man wanted after $5K ring swapped for fake at Lebanon jeweler

Bonita Springs, FL: Rural King store the victim of an attempted Smash and Grab; targeting guns

Dubai: Trio jailed for stealing safe containing $19,000 in cash, 50 mobile phones and documents from shop

Pinkerton detective agency offers $100k reward for a stolen 2015 white Lamborghini Aventador

Determined cat occupies British supermarket shelf like he owns the place; security unable to nab


Robberies and Burglaries
● AT&T - Beverly, IL - Burglary/ 3 arrested
● AT&T - Milwaukee, WI - Armed Robbery
● Atlantic Cellular - Rehoboth Beach, DE - Robbery
● Bud's Country - Thompson, CT - Armed Robbery
● CVS - Hopewell, PA - Robbery
● CVS - Indianapolis, IN - Armed Robbery
● Family Dollar - Philadelphia, PA - Armed Robbery/ Shooting
● Family Dollar - Hampton, VA - Armed Robbery
● Family Fare - Grand Rapids, MI - Armed Robbery
● Flash Foods - Albany, GA - Armed Robbery
● Game X Change - Hamden, CT - Armed Robbery
● GameStop - Las Vegas, NV - Armed Robbery
● Minimart - Albany, GA - Armed Robbery/ 2x
● Puppy Shop - Orlando, FL - Theft
● Speedway - Cleveland, OH - Robbery
● Sunoco - Newark, NJ - Armed Robbery/ suspect shot
● Tony's NY Pizza - Adamstown, MD - Armed Robbery
● Verizon - Thomasville, Armed Robbery
● Verizon - Massapequa, NY - Robbery/ clerk assaulted
● Walgreens - Rockford, IL - Armed Robbery
● 7-Eleven - Las Vegas, NV - shooting


Featured Job Listings
Sponsored by NuTech National
Feature Your Job Here For 30 Days -
70% Aren't On the Boards
VP of Sales/Client Relations
More details coming soon
Confidential - Retained Search
Nationwide
Gus Downing
VP AP & Global Facilities
lululemon athletica
Vancouver, BC, Canada
lululemon athletica
Dir AP Solutions
Walgreens
Earth City, MO
Walgreens
Dir Global Security
VF Corporation
Greensboro, NC
VF Corporation
Dir LP
A'GACI
San Antonio, TX
A'GACI
Dir Safety & LP
Harbor Freight Tools
Calabasas, CA
Harbor Freight Tools
Director, LP
Save Mart Supermarkets
Modesto, CA
Save Mart Supermarkets
Dir AP
99 Cents Only Stores
Commerce, CA
99 Cents Only Stores
Dir LP
Pier 1 Imports
Fort Worth, TX
Pier 1 Imports
LP Dir
BevMo
Concord, CA
BevMo
Dir LP (Western Canada)
Walmart Canada
Calgary, CA
Walmart Canada
Director of LP
Pacific Sunwear
Anaheim, CA
Pacific Sunwear
Market AP Specialist
REI
Seattle, WA
REI
LP Officer
Bi-Mart Corp.
Yakima, WA
Bi-Mart Corp.
Zone Mgr, LP & Safety
Lumber Liquidators
Pomona, CA
Lumber Liquidators
Zone Mgr, LP & Safety
Lumber Liquidators
Sandston, VA
Lumber Liquidators

Daily Job Alerts


Appearing One Day Only
View our Internet Jobs Archives here
LP Specialist
Fry's Food Stores
Oro Valley, AZ
Kroger
LP Specialist
Fred Meyer
Lacey, WA
Kroger
LP Specialist
Fred Meyer
Portland, OR
Kroger
Dept Mgr LP & Safety
Lowe's
Arlington, WA
Lowe's
Shrink Prevention Specialist
Meijer
Angola, IN
Meijer
LP Manager Hrly
Kmart
Mahopac, NY
Sears Holdings Corp
AP Manager
Sam's Club
Montgomery, IL
Wal-Mart
AP Manager in Training
Walmart
Seabrook, NH
Wal-Mart
AP Manager in Training
Walmart
Evansville, IN
Wal-Mart
Mgr of LP
Harding Retail
Miami, FL
LinkedIn



Home of the Industry's Original
On the Move
Sponsored by Civil Demand Associates
None to report.
Post Your New Job or Promotion!
See all the Industry Movement


Your Career
Sponsor this section of the Daily
How to Give Critical Feedback Effectively
When giving critical feedback, telling someone not to "take it personally" often does little to soften the blow. This can make it that much harder for us to want to give critical feedback, we don't want to offend anyone and we don't want to hurt other people's feelings. Use this four-step method to give you a structure when giving feedback. The ACED Model

Hard Feedback is the Most Generous Act of Leadership It's not easy to have to give important information to someone, especially if it has the potential to be hurtful or taken the wrong way. However, being brave enough to deliver tough feedback shows a bravery that will result in success for the entire organization. Here are four ways you can share tough feedback. No judging

3 Plays Great Coaches Use to Deliver Criticism The biggest difference between great coaches and good ones is in the way they motivate their teams and give feedback to their players. The same applies to leadership. If you're yelling at your employees, your message isn't getting across the same way as someone who builds another's confidence up. Use these three steps to deliver effective feedback. Make a connection

5 Smarter Ways to Get Feedback From Employees It's your job as the boss to give criticism to your employees, but where do you get your own feedback? In order for your team to really give you insight into your effectiveness as a manager, move from using the exit interview to a culture of open and honest communication in the workplace. Here are some tips. Show interest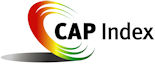 Tip of the Day
Sponsored by Vector Security
Accepting criticism and feedback is probably one of the hardest things to do especially if it's unexpected or from an individual or group that's not really informed well enough to offer constructive criticism. Coming from our superiors or client's criticism and feedback can truly be valuable and help mold the path a person needs to take in changing or modifying behavior and improving relationships. It all boils down to whether or not you're willing to accept it and really hear what they're saying or not saying. It's human nature to automatically respond defensively and rationalize what you're hearing thus avoiding having to own it. However, the wise person learns to listen and force themselves not to respond other than to acknowledge that they heard it.

Just a Thought,
Gus





Upcoming Events
---

Recruiting?
Get your job e-mailed to everyone... everyday
Post on our Featured Jobs Board!
Reach your target audience in 2015 every day!
Request our 2015 Media Kit
update account / change e-mail
unsubscribe FEEDBACK
www.downing-downing.com

Advertise With The D&D Daily




36615 Vine Street, Suite 103
Willoughby, OH 44094
440.942.0671
copyright 2009-2019
all rights reserved globally