Newly Elected San Francisco DA Boudin
Self-Proclaimed "Bellwether in the Liberal Movement"
Bad News For Retail Theft in the Bay: It's Going to Get Worse for Prosecutions
Supporters of San Francisco's newly-elected DA chant insults at police union
Chesa Boudin, son of infamous Brink's truck robbers, elected San Francisco DA


The son of a couple who helped kill two cops and a guard in the infamous Brink's armored-car robbery was just elected district attorney of San Francisco. Chesa Boudin learned he won the hotly contested race Saturday — while flying back from visiting his convict dad in an upstate New York prison, the LA Times reported.

Chesa Boudin ended up being raised by Underground leaders Bill Ayers and Bernardine Dohrn in Chicago while his parents were shipped off to prison.

Their son previously worked as a deputy public defender in San Francisco. He also once served as a translator for late Venezuelan President Hugo Chavez.

The new DA — who has said he wants to address such issues as police misconduct and racial bias and bail reform in his California city — was supported in his campaign by Democratic presidential contender Bernie Sanders. nypost.com

Philly DA Uncle Larry, Chicago's DA Kim Foxx and Bernie Sanders
Endorsed the Bay's New DA

San Francisco's new DA pledges not to prosecute public urination, other quality-of-life-crimes

"We will not prosecute cases involving quality-of-life crimes," he said. "Crimes such as public camping, offering or soliciting sex, public urination, blocking a sidewalk, etc., should not and will not be prosecuted. Many of these crimes are still being prosecuted; we have a long way to go to decriminalize poverty and homelessness."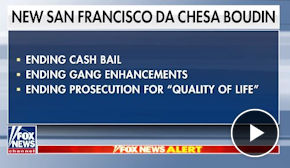 Boudin, a progressive attorney and former public defender, defeated the city's top prosecutor last week after promising sweeping criminal justice reforms. He was one of several progressive candidates elected to district attorney offices across the country in recent years.

By electing Boudin, San Francisco voters added to a nationwide wave of victories by district attorney candidates who promised a radical departure from the punitive, law-and-order policies of the past.

Boudin described his victory as a bellwether in the liberal movement to refocus the criminal justice system on rehabilitation rather than punishment.

In recent years, voters across the country have embraced candidates intent on reducing prison terms, reforming bail practices and being more judicious about bringing charges against defendants, according to the Vera Institute for Justice, a nonprofit criminal justice organization based in Brooklyn, N.Y.

Though he wasn't the favored candidate of California's political establishment, Boudin received important endorsements from prominent liberal politicians and prosecutors from outside the state, including Chicago Dist. Atty. Kim Foxx, Philadelphia Dist. Atty. Lawrence Krasner and Sen. Bernie Sanders of Vermont. latimes.com msn.com
---

Study Shows Hours When Security Officers Are Most Often Attacked


A new study released on Friday, clearly outlines the hours of when uniform security, loss prevention and campus officers are most likely to be assaulted, injured and killed. Using statistics from news reports, law enforcement incident reports, private agency injury reports, US workplace violence data and our own in-house database curated and analyzed during the past sixteen years, our team has mapped out the hours and days that an officer is most likely to be harmed.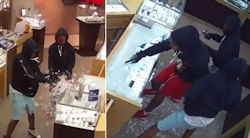 The news staff of Private Officer International definitively and conclusively identified two blocks of time each day when private officers and loss prevention were assaulted, injured and killed most often. We have also isolated three days of the week when these attacks occurred the most frequent. Our data, clearly indicates that between the hours of 10 a.m. and 4 p.m. on Mondays, Tuesdays and on Friday, loss prevention, school security officers, and security officers assigned to business complexes, offices and manufacturing and distribution facilities reported being assaulted and injured 41% more often than during other times or days.

During the study, we found that many retail security staff including mall uniformed officers and loss prevention agents made most of their organized retail theft and felony apprehensions during these times and that during these hours, robberies of jewelry stores and boutique shops often occurred.

During the first few days of the week when there are no sales ads running or special event scheduled, retailers including big box stores, sparsely staff stores during the early morning hours when foot traffic is the lowest, leaving much of the store wide open for shoplifters, especially professional shoplifters who easily move about gathering large amounts of merchandise with few interruptions from employees or customers. During these hours, LP agents who challenge these large scale theft suspects, often alone, outnumbered and unarmed, are injured when struggling to take the suspects into custody.

We have also found that since 2007, shoplifters are 23.4 percent more likely to be armed with a knife, firearm, pepper spray or a Taser. privateofficernews.org

Target is expanding active-shooter training for hundreds of thousands
of employees across the US


Target recently expanded active-shooter training to hundreds of thousands of workers in its

stores, distribution centers, and headquarters, the company confirmed.

The training was previously given to select leaders and security workers at stores and distribution centers

but was expanded to include more employees in stores across the country and at its headquarters.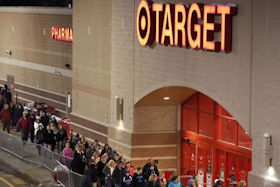 The training officially rolled out between August and October, a spokesperson for the company said.

A current employee in a California Target store sent Business Insider a document that was handed out to employees in his store in early August, outlining procedures for handling an active shooter situation in the store. The procedures in the document were based on the protocols advised by the US Department of Homeland Security.

The employee who shared the document with Business Insider said that he received it in August, just days after a mass shooting in an El Paso, Texas, Walmart left 22 dead and over two dozen others injured.

"There have been about 15 active shooter situations in the US over the last week," the document reads. "The more prepared we are for this kind of event, the better decisions your team is likely to make if ever confronted with it."

"We consistently review our programs and security measures to help prepare for a variety of potential security situations," Target spokesperson Jenna Reck told Business Insider in a statement. "We enhanced our emergency preparedness and response training, as we do every year, and expanded active-shooter training this fall to include all of our stores, distribution centers and headquarters team members."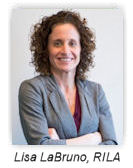 Lisa LaBruno, the executive vice president for retail operations and innovation for the Retail Industry Leaders Association, said that Target is not alone in implementing these training programs.

"Retailers across the country developed active shooter training programs long before the El Paso tragedy," LaBruno said. "Retailers regularly reexamine and enhance their programs based off learnings from events, improvements in technology and best practice recommendations."

Walmart offers active-shooter training during orientation and on a quarterly basis thereafter for more than one million employees. businessinsider.com

---

Digitized faces reduce shoplifting risk at self-service checkouts
Digitized human-like faces at supermarket self-service checkouts may reduce the risk of shoplifting, according to an Abertay University study.

Previous research has indicated that rising automation in retail has increased the likelihood of customers behaving dishonestly.

Experts at Abertay developed virtual characters to examine whether their presence at tills would affect shopper behaviour. They discovered that a realistic, human-like face resulted in fewer instances of dishonesty among customers than less human-like characters.

"People are responsive to social human cues, and there seems to be an in-built mechanism that makes us respond to faces and eye contact," said Dr. Andrea Szymkowiak, Senior Lecturer in Human Computer Interaction. "The idea here is that the presence of human-like digital characters may influence shopper behaviour, but further research is required to determine the real-world benefit of such technology." phys.org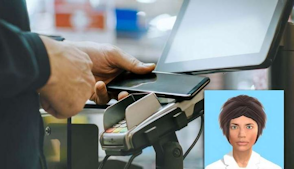 Miami-Dade Cops Want Permanent Access to Pinellas County Sheriff's 'FACES' Database
The Miami-Dade County Police Department (MDPD), Florida's largest police force, is seeking to join the many departments in the state with access to the facial recognition database operated by the Pinellas County Sheriff's Office (PCSO), which is one of the largest in America, Miami New Times reports. MDPD is attempting to reach a memorandum of agreement with PCSO to use its "FACES" (Face Analysis Comparison and Examination System).

Miami New Times reports that 243 police departments across the state were using FACES as of 2016, that it is used for about 8,000 searches per month, and that the system's accuracy has been subjected to minimal auditing.

Meanwhile in the U.S., non-government organization Open the Government has joined forces with MuckRock to send dozens of FOIA requests to police departments to gather information about their use of facial recognition under its new "Police Surveillance: Facial Recognition Use in Your Backyard" project.

The project has so far found that Hawaii and Ohio are among states running their own state-wide facial recognition systems, while Clackamas County, Oregon, has been experimenting with Amazon Rekognition in coordination with other agencies, despite a claim to the contrary by its public information officer earlier this year. miaminewtimes.com biometricupdate.com

IBIA combats rhetoric in comments on proposed Mass. facial recognition ban
The root concern with facial recognition among privacy advocates and the general public is with surveillance, rather than the technology itself, according to comments provided to Massachusetts congressional representatives by the International Biometrics + Identity Association (IBIA) in opposition to the state's proposed moratorium on facial recognition and other remote biometric systems.

The IBIA urges lawmakers to consider the allowable conditions for surveillance, and for the use or sharing of identity data collected by the department of motor vehicles (DMV), rather than implementing an outright ban on facial recognition. biometricupdate.com

---

Already-struggling retailers face a new challenge: Finding a CEO
More than a dozen major brands have shaken up their executive ranks this year, adding new uncertainty to a fraught industry.

The retail industry, already reeling from high-profile bankruptcies and thousands of store closures in recent years, is facing a new challenge — churn at the top.

Gap chief executive Art Peck abruptly stepped down this week after six straight quarters of declining sales for its flagship brand and a steep drop-off in the retailer's stock price. Nike, Under Armour and Bed Bath & Beyond announced similar shake-ups recently, extending the run of C-level departures that have touched more than a dozen major retailers this year, including Best Buy, eBay, Calvin Klein and Overstock.

The turmoil comes as traditional retailers struggle to keep pace with online competitors. Corporate boards, experts say, are less willing to wait for large-scale turnarounds. That could become even more pronounced, they said, if the economy sours.

A record 172 CEOs left their jobs across all sectors in October, a 15 percent increase from the year-ago period, according to global outplacement firm Challenger, Gray & Christmas.

CEO turnover at publicly traded retailers rose to 23 percent in 2017, the last year for which sector-specific numbers are available, vs. 16 percent the year before, according to a study of Standard & Poor's 500 companies by the Conference Board. By comparison, the industry's historical average is 10.5 percent.

Finding new executives who understand the fast-changing industry, they said, has become increasingly challenging. Although boards say they are looking to shake things up with fresh perspectives and new ideas, they often dip back into the same pool of candidates in what amounts to a game of executive musical chairs.

"CEOs of major companies don't grow on trees," said Paula Rosenblum, managing partner at the retail consulting firm RSR. "There is a lot of pressure to find new CEOs, but there are only so many options out there." washingtonpost.com

Editor's Note: A number of top journalists and financial analysts predicted this would happen over the last few years. With digital and merchants being the top two concerns. As a number of retailers had operators and real estate (Sears) executives running a number of retailers. And their old adage of 'retailers need merchants running them' may not be far off base. But there are exceptions. Just a thought.

McDonald's workers say anti-harassment efforts fall short
McDonald's got tough on its former CEO, who was fired last week for having a consensual relationship with an employee. Now, some workers say, the company needs to get tougher on sexual harassment in its restaurants.

On Tuesday, former McDonald's employee Jenna Ries filed a class-action lawsuit against the company and one of its Michigan franchisees. She's one of at least 50 workers who have filed sexual harassment charges against the company with the U.S. Equal Employment Opportunity Commission or in state courts over the past three years.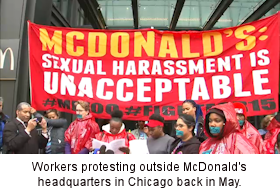 McDonald's Corp. has taken steps to tackle the problem. Last fall, it introduced harassment training for its U.S. franchisees and general managers. In January, the Chicago-based company released an enhanced policy against discrimination, harassment and retaliation, and in June it began offering a free hotline for employees.

Last month, McDonald's introduced a new training program for its 850,000 U.S. employees and said franchisees supported it. But franchisees - who own 95% of McDonald's U.S. restaurants - aren't required to offer the training. apnews.com

Starbucks sees traffic decline after going to open restroom policy
Some 18 months after a racial incident in Philadelphia led Starbucks to institute an official policy to open its U.S. coffeehouses and bathrooms to anyone, regardless of whether they make a purchase, a study finds the Seattle giant may be paying a big price for its pledge to be a third place for all people. Monthly visits to Starbucks dropped 6.8% compared with other nearby coffee shops after the open-bathroom policy was put in place in May 2018. forbes.com

New C-Store 'Refreshing the Restrooms' Effort Includes Amber Lighting
Wonder if it will have the similar effect as blue lighting?

Amazon will launch new grocery store as alternative to Whole Foods
Amazon on Monday said it plans to open its first new brand of grocery store in Woodland Hills, a neighborhood in Los Angeles, California next year, as it amps up its ambitious push to become a bigger name in food. The store will be different from Amazon-owned Whole Foods, the company said. It didn't say whether it will open more of these locations, what its selection or pricing will be, or what the brand name is. But in the jobs postings, the company described the Woodland Hills location as "Amazon's first grocery store," suggesting that it will have the Amazon brand name and that the company could expand to multiple sites. The store won't use the company's Amazon Go technology, which allows customers to check out without waiting in line. Instead, checkout will be conventional as at other grocery stores, the company said. cnet.com

Meijer Cutting Down Food Waste With New App
Meijer is testing Flashfood, a mobile app that helps lessen store-generated food waste by allowing shoppers to buy near-expiring products at a discount. The Grand Rapids, Mich.-based supercenter retailer said yesterday that it's piloting the app at four stores in metropolitan Detroit. With Flashfood, customers can browse and buy foods nearing their "best by" date at up to 50% off regular prices, according to Loblaw. supermarketnews.com

Weekly US Store Closures: Week 45
In the US, 9,037 store closures announced year to date, compared to 5,844 for the full year 2018; 3,807 store openings announced year to date, compared to 3,258 openings in 2018. coresight.com

---
Senior LP & AP Jobs Market
Director of Asset Protection for MobileLink/Cricket Wireless in Sugar Land, TX


The position will be responsible for Internal theft investigations, External theft investigations, Major cash shortage investigations, Fraudulent transaction investigations, Missing inventory investigations, Reviewing stores for physical security improvements, Liaison with local Police Depts and make court appearances, Interview associates for dishonest/unethical activities, Detailed report writing to properly document investigations, Work closely with surveillance Dept. to identify potential issues, Design and recommend policies to reduce losses, Work to enhance the safety of the stores, Overall proactive drive to control losses in the company. recruiting.adp.com

Program Dir. LP & Security posted for Peloton Interactive in New York City, NY


The Program Director of Loss Prevention & Security (Operations, Physical Security/International Operations) manages the global Security program within the Logistics/Operational environment. All incident management, shrink control, physical security, loss prevention/product protection, workplace violence, investigations and crisis response events within the logistics environment are the responsibility of the Program Director of LP & Security. This leader will work closely with IT, construction and design teams to provide oversight of security system installation as well as training programs for operational teams. This leader will support the Sr. Director of Loss Prevention, Security and Safety in Peloton's international expansion strategies. linkedin.com

Cool Job: Dir. of Safety & Security for the Cleveland Cavaliers in Cleveland, OH


Under the direction of the Senior Director and working with the Security Manager and Senior Security Coordinator, the position will be responsible for full time and part time event security activities at Rocket Mortgage Fieldhouse. While an emphasis will be placed on event security operations, there will be duties to provide supervision with the full-time security needs. Responsibilities include interacting and assisting the Staffing Office to schedule shifts for all events, dark day activities, and all outside fieldhouse activities. teamworkonline.com

---

Neiman Marcus Cuts less than 100 at HQ

PCI SSC's Enhanced Contactless Payment Standard

ICSC Webinar This Thursday: Consumer Holiday Shopping Habits


Quarterly Results
Maurices Q1 comp's up 7%, sales
Canadian Tire Q3 retail comp's up 2.7%, sales up 'marginally'
Ralph Lauren Q2 North America comp's up 2%, wholesale down 6%, total revenue up 1%
Quarate Retail (QxH, QVC, Zulily, Cornerstone) total revenue down 4%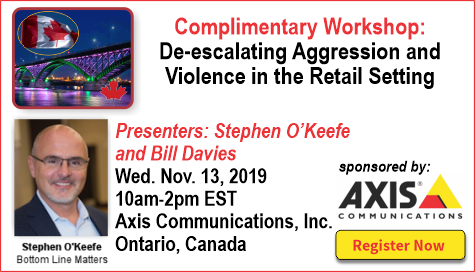 Black Friday 2019 Security Threat:
U.S. Government Advises Consumers To Stay Vigilant During Holiday Season
You don't have to be the Sherlock Holmes of cybersecurity to work out why such holiday season sales days are a prime target for cybercriminals. The vast majority of cybercrime is financially motivated, and following the money makes Black Friday a veritable magnet for criminal chancers of all varieties, which means more links and attachments delivering malware, more social engineering to separate you from your login credentials and more need for security awareness to be front and center.

Holiday season cybercrime awareness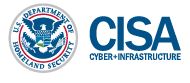 The Cybersecurity and Infrastructure Security Agency (CISA) publishes "current activity" statements to provide "up-to-date information about high-impact types of security activity." The latest posting relates to holiday season shopping, phishing and malware scams. "As this holiday season approaches, CISA encourages users to be aware of potential holiday scams and malicious cyber campaigns, particularly when browsing or shopping online," the statement read.

What should you watch out for this Black Friday weekend?

The timing of this is all-important with Black Friday less than three weeks away as I write. The CISA warns that cybercriminals may send emails containing malicious links or attachments. "Scammers and criminals are often looking for events to use as a hook for their scams," Javvad Malik, security awareness advocate at KnowBe4 said, "increasingly, we've been seeing more people targeted during the holiday season."

Because consumers often spend more on big-ticket items than usual it is easy to lose focus when an email or text message arrives purporting to be from a credit card provider or bank regarding a "suspicious transaction" or alerting them that the account has been frozen on security grounds. These, along with fake Amazon shipping invoices, for example, have a higher chance of users clicking on the links or downloading attachments than usual according to Malik.

CISA National Cyber Awareness System guidance

CISA encourages Black Friday shoppers, and everyone else as the holiday season descends upon us, to be vigilant and recommends the following National Cyber Awareness System resources:
● Using caution with email attachments
● Avoiding social engineering and phishing attacks
● Shopping safely online
Retailers also at risk during Black Friday sales

Security vendor Kaspersky, meanwhile, warned that retailers, as well as consumers, will find themselves in the cybercriminal cross-hairs this Black Friday weekend. "As the attention of your business focuses on accommodating the proverbial stampede of shoppers, there's a good chance you could be too distracted to notice attacks in progress," a Kaspersky blog posting stated, "When that happens, hackers might target your website to lead online shoppers to malicious clones to try to steal personal or payment information." Like the CISA, Kaspersky recommends staying vigilant is the best defense for retailers just as it is for consumers. forbes.com

Retailer Orvis.com Leaked Hundreds of Internal Passwords on Pastebin
Orvis, a Vermont-based retailer that specializes in high-end fly fishing equipment and other sporting goods, leaked hundreds of internal passwords on Pastebin.com for several weeks last month, exposing credentials the company used to manage everything from firewalls and routers to administrator accounts and database servers, KrebsOnSecurity has learned. Orvis says the exposure was inadvertent, and that many of the credentials were already expired.

Based in Sunderland, VT. and founded in 1856, privately-held Orvis is the oldest mail-order retailer in the United States. The company has approximately 1,700 employees, 69 retail stores and 10 outlets in the US, and 18 retail stores in the UK. krebsonsecurity.com

The Good News About 5G Security
5G will provide big benefits when it comes to protecting sensitive data.

But they also say that 5G - which is expected to be 100 times faster than 4G networks and could enable new technologies such as self-driving cars and remote surgery—will have new features that will make it easier for companies to identify cyber threats, authenticate users and segment their networks to prevent an attack from quickly spreading throughout an organization.

"5G will be more secure than the platform we have today," says Chandra McMahon, chief information security officer for Verizon Communications Inc. "Security is designed into 5G and there will be additional [security] technical features."

Network slicing - Spotting threats - Authentication, trust

Although 5G brings several cybersecurity benefits to organizations, there are many new risks as well. To start with, the expected explosion of internet-connected devices will bring with it a vastly expanded field of potential targets for hackers. Regulators and industry groups need to develop stronger rules, expectations and mandated cooperation to face such challenges, says Tom Wheeler, former chairman of the Federal Communications Commission under President Barack Obama. Telecommunications firms have been developing cybersecurity standards for 5G, but regulators and other government agencies have had limited involvement in the process, Mr. Wheeler says.

"I'm not very confident that we're going to be on top of these problems," Prof. Villasenor says. "People only get cybersecurity right after they get it wrong. We're going to learn the hard way, and hopefully the mistakes will not be particularly costly and harmful." wsj.com

Bill Would Create a Federal Digital Privacy Agency
Two Silicon-Valley-area Democratic members of the U.S. House have proposed a national privacy law that calls for the formation of a new federal agency to enforce the privacy rights that it defines. The move comes after a series of efforts to enact national privacy legislation have failed. Meantime, California has enacted its own legislation, the California Consumer Privacy Act, that was inspired, in part, by the European Union's General Data Protection Regulation. CCPA goes into effect Jan. 1, 2020. govinfosecurity.com

Lawyers examine stringency of biometric privacy rules as Illinois' BIPA lawsuits pile up
As lawsuits filed under Illinois' Biometric Information Privacy Act (BIPA) continue to pile up, a trio of attorneys from law firm Husch Blackwell has examined what makes the law so stringent. cookcountyrecord.com

4.2 Million Cybersecurity Jobs Available Worldwide

Only 47% of cybersecurity pros are prepared to deal with attacks on their IoT devices

Banks Test Cyber Response Plans in Global Exercise (WSJ Subscription required)

13% of 180 Board Members Have Appointed Privacy Officers

Shootings & Deaths
Yukon, OK: 1 person killed in Armed Robbery at 7-Eleven
One person is dead following an armed robbery at a convenience store on Reno near Czech Hall Road in Yukon. Oklahoma City Police say they were called to a 7 Eleven store around 2:00 AM Tuesday. One man was found dead at the scene. okcfox.com

New Franklin, OH: Woman charged with murder of Domino's delivery driver
An Ohio woman has been charged with the 2012 murder of Ashley Biggs , a Domino's pizza worker who was strangled after she was lured to a secluded business. Erica Stefanko, 36, was indicted by a Summit County grand jury on 12 charges, including aggravated murder, murder, kidnapping, aggravated robbery, gross abuse of a corpse, felonious assault, retaliation, tampering with evidence, grand theft of a motor vehicle and possession of criminal tools. She was arrested Monday morning during a traffic stop by New Franklin police and the U.S. Marshals Northern Ohio Violent Fugitive Task Force. thedenverchannel.com

Houston, TX: Young girl shot by 'Vigilante' Security Guard during T-Mobile Robbery, Lawsuit claims
Newly obtained in-store surveillance video shows a suspected north Houston thief chased down and shot by a security guard outside of the T-Mobile store. The incident happened one year ago on the 5500 block of Airline Drive. Attorneys said the security guard fired 10 shots, hitting not only the suspected thief but also a 6-year-old girl who was sitting in the backseat of her father's car. They were waiting in a nearby McDonald's drive-thru line.

The Tidwells are suing the company that owns the T-Mobile store. "I have never seen a case like this with a security guard that acted as a vigilante," attorney Rob Ammons said. "This security guard was dressed in camouflage. That should be a red flag to any store owner or franchise owner. That tells you this is a fellow who thinks he's Rambo, not there to protect the store and the employees of the store, or the customers." Christopher Bradley, the former security guard, has been charged with aggravated assault causing serious bodily injury. He's been released on a $30,000 bond. The bullet that struck Claire was removed from her leg. She has had to re-learn to walk. The Tidwells said their son, who has special needs, was traumatized by the shooting. khou.com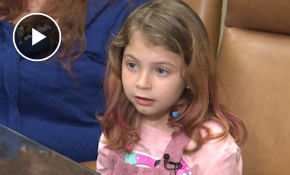 Robberies, Incidents & Thefts
Egg Harbor Township, NJ: Man arrested for robbery and pepper spray attack at Home Depot
Stephen A. Krajci, 62, was arrested and sent to the Atlantic County Jail, police said. At about 9:42 a.m. Sunday, police arrived at Home Depot in the McKee City section of the township regarding a robbery. An investigation revealed that an adult male attempted to shoplift more than $500 worth of merchandise from the store when he was confronted with a loss prevention officer after bypassing all points of sale, police said. The man assaulted the loss prevention officer by spraying him in the face with pepper spray and fled the scene. An off-duty officer followed the vehicle until township officers were able to intercept and stop the vehicle. pressofatlanticcity.com

Kenosha County, WI: County Board chairman faces felony retail theft charge, accused of stealing from Menards
A felony retail theft charge was filed Friday, Nov. 8 against Kenosha County Board Chairman Daniel Esposito, after prosecutors said he stole more than $600 worth of merchandise from Menards on Nov. 2. fox6now.com

Honolulu, HI: Series of carjackings on Oahu could be linked to Macy's smash-and-grabs

Kitakyushu, Japan: Men ram car into Costco store during precious metals robbery in southwestern Japan

La Habra, CA: Homeless Man Stabbed Trying to Stop Donut Shop Armed Robbery in LA Suburb

Louisville, KY: Walmart cashier arrested allegedly stole $50,000 in cash

Columbia County, NY: Four Brooklyn men arrested trying to purchase Gift Cards from Walmart with counterfeit money

Atlantic City, NJ: 3 Charged In Connection to AAA Roadside Assistance Credit Card Fraud In Atlantic, Cape May Counties

Seattle, WA: Goodwill in SODO evacuated after bear spray released inside; two injured

---
Sentencings
Norfolk, VA: Bloods Gang Member Sentenced for Robbery Spree that Ended with the Shooting of a Harris Teeter Manager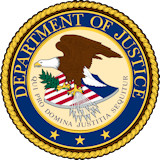 A Virginia Beach man was sentenced late yesterday to 24 years in prison for his role as a gunman at multiple armed robberies of local grocery stores. According to court documents, Darrius Heuser-Whitaker, 20, a member of a Virginia Beach-based "line" of the Bloods street gang, was one of two masked gunmen who robbed a Virginia Beach Food Lion grocery store and attempted to rob a Harris Teeter grocery store, also in Virginia Beach. During the robberies, Heuser-Whitaker pushed a semi-automatic handgun into the backs of the store managers while demanding money from the stores' safes.

Heuser-Whitaker and his nine co-conspirators worked in at least six-man teams for each robbery, which included inside and outside look-outs, getaway drivers, and two gunmen. The robbery crew used police scanners to monitor law enforcement activity and earpieces to communicate with one another. The gunmen were in and out of the stores within minutes.

Heuser-Whitaker was convicted on all counts after a jury trial in July 2019, and he is the next-to-last defendant to be sentenced in the case. He and the co-conspirators who were sentenced earlier this year have received a combined 120 years in prison for their roles in the crimes. All 10 suspects have been sentenced ranging from 100 to 216 months in Federal Prison. justice.gov

Nevada: Russian cybercriminal sentenced in Nevada ID theft case
Roman Valeryevich Seleznev, already serving nearly three decades behind bars on hacking-related charges, pleaded guilty Sept. 7 in two other criminal cases. He was sentenced to concurrent, 14-year sentences for one count of participation in a racketeering enterprise in a Nevada case and one count of conspiracy to commit bank fraud in a Georgia case. stockdailydish.com

---
Credit Card
Featured Job Spotlights

Greater Toronto Area, Canada
Become the Newest Member of the VF Family. As the Regional Loss Prevention Manager, you will have the critical function to support an entire region of stores and serve as the subject matter expert in loss mitigation. You will have the great responsibility to own and oversee all matters and investigations of internal and external theft...

Boca Raton, FL
The Senior Investigator is part of a fast-growing, ever changing environment that partners with Store Operations to ensure we provide the best experience to our customers. The Senior Investigator is responsible for assisting with implementing a strategy to combat organized retail crime and external theft across the TJMaxx and Marshalls brands...

Seattle, WA
The Loss Prevention Investigator is part of a fast-growing, ever changing environment that partners with Store Operations to ensure we provide the best experience to our internal and external customers. With a focus on internal cases, the Investigator takes complex investigations head-on through establishing solid partnerships with store and LP leadership...

San Jose, CA
The Loss Prevention Investigator is part of a fast-growing, ever changing environment that partners with Store Operations to ensure we provide the best experience to our internal and external customers. With a focus on internal cases, the Investigator takes complex investigations head-on through establishing solid partnerships with store and LP leadership...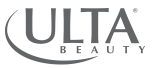 San Jose or Fresno, CA
The Area Loss Prevention Manager (ALPM) drives shrink improvement and asset protection programs for two (2) to four (4) Districts which contain approximately 25-65 Ulta Beauty Stores. The Area Loss Prevention Manager is responsible to assess store procedures, promote awareness and methods to prevent, protect and control losses...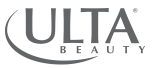 Area LP Manager
Sacramento, CA
The Area Loss Prevention Manager (ALPM) drives shrink improvement and asset protection programs for two (2) to four (4) Districts which contain approximately 25-65 Ulta Beauty Stores. The Area Loss Prevention Manager is responsible to assess store procedures, promote awareness and methods to prevent, protect and control losses...

Regional Asset Protection Manager (North East)
Boston, MA
The successful candidate will be responsible for the management of the Asset Protection function in their assigned area. Guide the implementation and training of Asset Protection programs, enforcement of policies and procedures, auditing, investigations and directing of shrink reduction efforts...

Area Loss Prevention Manager
Charlotte, NC
Our Area Loss Prevention Managers ensure safe and secure stores through the objective identification of loss and risk opportunities. Our Area Loss Prevention Managers plan and prioritize to provide an optimal customer experience to their portfolio of stores. They thrive on supporting and building high performance teams that execute with excellence...

Area Loss Prevention Manager
Seattle, Portland or Salt Lake City
Our Area Loss Prevention Managers ensure safe and secure stores through the objective identification of loss and risk opportunities. Our Area Loss Prevention Managers plan and prioritize to provide an optimal customer experience to their portfolio of stores. They thrive on supporting and building high performance teams that execute with excellence...

Area Loss Prevention Manager
Calabasas, CA
Our Area Loss Prevention Managers ensure safe and secure stores through the objective identification of loss and risk opportunities. Our Area Loss Prevention Managers plan and prioritize to provide an optimal customer experience to their portfolio of stores. They thrive on supporting and building high performance teams that execute with excellence...

Loss Prevention Operations Specialist
Tucscon, AZ
The Loss Prevention Specialist will oversee the Burglar/Fire Alarm and overall Physical Security function for stores including CCTV for all new stores, renovations, acquisitions, closing, existing stores and warehouses. In addition, this position supports the security/property control component for the Corporate Headquarters main campus...

Featured Jobs
---
JOB TITLE
COMPANY
CITY/STATE
DATE ADDED

Vice President
VP Risk Management
Delaware North
Buffalo, NY
Oct. 1
VP, Asset Protection, North America
Ralph Lauren
Nutley, NJ
Oct. 30

Director

Al J Schneider Company

Louisville, KY

Sept. 12

Dir. Loss Prevention
B-Mart
Eugene, OR
Nov. 7
Dir. Risk Management & Insurance
Carvana
Phoenix, AZ
Oct. 30
Dir. Internal Audit
Cracker Barrel
Lebanon, TN
Aug. 27
Dir. Organized Retail Crime
Family Dollar
Chesapeake, VA
Nov. 5
Dir. Risk & Analysis
Genesco
Nashville, TN
Nov. 5
Dir. of Security
Liberty Compassion
Clinton, MA
Oct. 28
Dir. Loss Prevention
Lovesac
Stamford, CT
Aug. 12
Dir. Internal Audit
Michaels
Irving, TX
July 12
Dir. of Asset Protection
MobileLink/Cricket Wireless
Sugarland, TX
Nov. 12
Dir. of Loss Prevention Operations
Nike
Beaverton, OR
Oct. 16
Program Dir. LP & Security
Peloton Interactive
New York City, NY
Nov. 12
Dir. Loss Prevention
Petco
San Diego, CA
Aug. 22
Cybersecurity & Privacy Protection Dir.
PwC
Seattle, WA
Nov. 5
Dir. Security/Risk
Southern Glazers Wine & Spirits
Las Vegas, NV
Sept. 25
Dir. Risk Safety
Super Valu
Providence, RI
Sept. 24
Dir. Enterprise Security
US Cellular
Chicago, IL
June 13

Corporate/Senior Manager
Sr. Loss Prevention Manager
Carvana
Phoenix, AZ
Oct. 30
Sr. Loss Prevention Manager
Gap Inc.
San Francisco, CA
Oct. 29
Information Security Strategy Manager
Gap Inc.
San Francisco, CA
Nov. 5
Mgr. Risk Management
Harvest Health & Recreation
Tempe, AZ
Oct. 30
Sr. Manager of Investigations - Asset Protection
JCPenney
Plano, TX
Nov. 8
Sr. Security Project Manager
Verizon
Waltham, MA
Oct. 30

VF Corporation

Denver, CO
June 18
The Walt Disney Company
Burbank, CA
Oct. 14
Compliance Investigations Manager
Walgreens Boots Alliance
Deerfield, IL
Nov. 5