The D&D Daily Mobile Edition
November 14,

2014



The LP Industry's #1 News Source - Informing, Educating and Instilling a sense of community


News Brief
Sponsored by WG Security Products, Inc.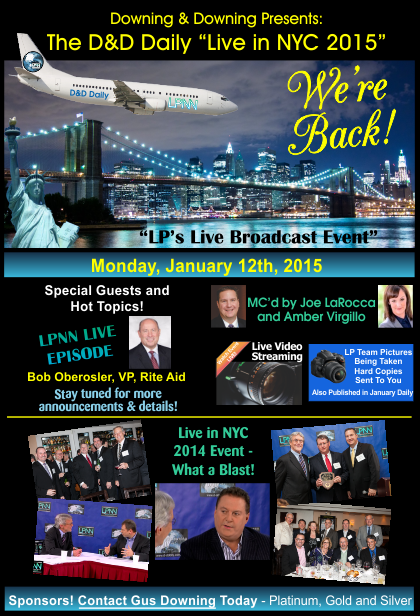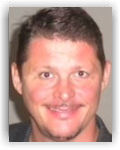 Derek Ciceri was promoted to Director of Loss Prevention for The Children's Place. Derek was previously the Zone Director of Loss Prevention & Global Loss Prevention Logistics before earning this promotion. Derek has also held loss prevention leadership positions at Polo Ralph Lauren as the Senior Director of Asset Protection, Global Retail & Supply Chain, Gap Inc as the Senior Regional Manager of Loss Prevention, Pearl Vision as the Regional Loss Prevention Manager and Marshalls as the District Loss Prevention Manager. Congratulations Derek!

Retailers Address Asset Protection Challenges of Mobile POS Technology with Risk Assessment Matrix The Retail Industry Leaders Association (RILA), in partnership with the University of Arkansas Sam M. Walton College of Business and with support from Checkpoint Systems and Ernst & Young (EY), released a study that identifies the asset protection challenges presented by emerging mobile point of sale (POS) technologies and establishes a risk assessment matrix to help retailers adapt current practices to meet future needs. The study identifies the challenges that emerging mobile POS systems present at each stage of the retail transaction: scanning, payment, and validation; from five perspectives: technology, employee, retailers/store, product, and customer. The study found that like the systems themselves, solutions to the asset protection challenges posed by mobile POS will be highly individualized and tailored to each retail business. As a result, the risk assessment matrix provides retailers with a framework through which to approach solutions uniquely suited to their business and customers. "The exploding use of mobile technology presents retailers with many challenges and opportunities. This study was designed to help asset protection professionals stay ahead of the curve by helping them identify threats unique to their business and to develop tailored strategies to address them now," said Lisa LaBruno Esq., senior vice president, retail operations for RILA. checkpointsystems.com

MasterCard, Visa vow to simplify online payment verification, cut down on fraud Global payments provider MasterCard has said that it is close to launching a new authentication standard, dubbed 3DS 2.0, which it argues will be its largest wholesale upgrade to online payment security. The second generation of 3DSecure technology will remove the need for consumers to remember verification passwords when making online purchases, replacing the process with the likes of one-time passwords or fingerprint biometrics when necessary. The new technology comes as payments made via mobile phones continue to grow as a percentage of overall retail spend and consumers show an increasing willingness to make online payments on the move. "Retailers can expect to see a reduction in today's high basket abandonment rates, whilst maintaining liability protection," said Mark McMurtrie, director of Payments Consultancy Ltd. "Consumers won't need to remember yet another password and have a simplified user experience particularly when buying from their smartphone. Card issuers will be able to reduce the levels of fraud being racked up from eCommerce sales and the payment networks will see CNP fraud losses, which have been rising rapidly recently, brought under control thereby maintaining consumer confidence and profitability." He added that the only unhappy party will be the criminals, but warned that they are sure to respond by looking for "the next soft spot." essentialretail.com

Retail Hacking: What To Expect This Holiday Season Call it The Year of the Retail Breach. It's been one year since Target suffered a massive data breach of 40 million customer credit and debit card numbers in an attack that rocked both the retail industry and consumer world. Target was only the beginning of what ultimately became a string of major hacks against big-name retailers that resulted in the theft of millions of customer payment card accounts. And it's very likely there are many more retailers that haven't yet disclosed attacks, as well as others that may not yet know. Now that the holiday season is about to kick off both online and in brick-and-mortar stores, is yet another wave of attacks imminent? Not only is it prime shopping season, but it's also the time of year when retailers institute their annual "freeze" on new technology and some security patching to avoid disruption to their busiest and most lucrative revenue-generating time of the year, a strategy that could leave some stores even more at risk. darkreading.com

Americans' Cellphones Targeted in Secret U.S. Spy Program - Devices on Planes Targeting Criminals The Justice Department is scooping up data from thousands of mobile phones through devices deployed on airplanes that mimic cellphone towers, a high-tech hunt for criminal suspects that is snagging a large number of innocent Americans, according to people familiar with the operations. The U.S. Marshals Service program, which became fully functional around 2007, operates Cessna aircraft from at least five metropolitan-area airports, with a flying range covering most of the U.S. population, according to people familiar with the program. Planes are equipped with devices - some known as "dirtboxes" to law-enforcement officials because of the initials of the Boeing Co. unit that produces them - which mimic cell towers of large telecommunications firms and trick cellphones into reporting their unique registration information. The technology in the two-foot-square device enables investigators to scoop data from tens of thousands of cellphones in a single flight, collecting their identifying information and general location, these people said. wsj.com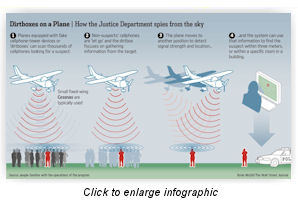 Privacy rights group opposing FBI's biometric database wins court ruling A privacy rights group concerned about the implications of the FBI's nationwide biometric database has won a lawsuit against the FBI for the legal costs that led to the disclosure of hundreds of pages detailing the FBI's Next Generation Identification (NGI) database, which includes biometrics such as iris scans, palm prints, and facial recognition. According to a NJ Daily report, U.S. District Court Judge Tanya Chutkan released an opinion this week in favor of the Electronic Privacy Information Center (EPIC). EPIC filed a lawsuit last year over a Freedom of Information Act request for a government report that showed FBI's facial-recognition technology had a one-out-of-five failure rate. They contended that the FBI was trying to keep this information from the public. EPIC and others who are critical of the FBI's database say it's invasive, and wrongly tracks and collects information on people who are not suspected of any crime. FBI Director James Comey has stated that the database would only be used to track criminals, not ordinary citizens, but the program has yet to complete a Privacy Impact Assessment. biometricupdate.com

Homeland Security Warns iPod, iPhone Users To Watch Out For iOS 8 Masque Attack Reiterating a software security firm's warning to iOS users, the Department of Homeland Security's U.S. Computer Emergency Readiness Team is asking PC and mobile device users to avoid downloading app outside of Apple's App Store. The Masque Attacks exploit a pipeline into iOS, Apple's mobile operating system, and are being used to install malware that looks and feel just like the authentic apps a user downloads. Apple left the route open so enterprise organizations could roll out apps en masse, but the software exception makes iOS vulnerable. "This technique takes advantage of a security weakness that allows an untrusted app -- with the same 'bundle identifier' as that of a legitimate app -- to replace the legitimate app on an affected device, while keeping all of the user's data," states US CERT. techtimes.com

Amazon hiring a pilot to test its delivery drones It seems Amazon is getting serious about delivering packages to its customers via drone. The e-tailer has posted a job listing for a flight operations engineer on its Amazon Prime Air drone delivery team. The new job, based at Amazon's Seattle headquarters, will involve working with regulatory authorities, planning out test flights and executing the flights themselves. The company is also seeking a flight safety manager to work on the same program. Amazon first announced its intentions to begin a drone delivery program via a 60 Minutes episode about a year ago. The plan has been met with much skepticism because the commercial use of drones is heavily regulated by the Federal Aviation Administration. However, the agency recently permitted the use of drones on certain movie sets, which could pave the way for wider use of the vehicles at businesses such as Amazon. fortune.com

Macy's launches same-day delivery in 8 cities
Macy's Inc. is joining the same-day-shipping frenzy as the holiday shopping season sets in. Customers in Chicago and seven other cities can now buy items on the department store chain's website and have them delivered to their door the same day. The service costs a flat $5 if online purchases exceed $99, while smaller orders are subject to standard shipping rates plus an extra $5. Customers, who must place their orders by 1 p.m. Monday through Saturday and 11 a.m. Sundays, can select a desired two-hour window for delivery. chicagobusiness.com

Walmart Workers Plan Black Friday Protests Over Wages A group of Walmart employees pushing for higher wages said on Friday they were planning protests at 1,600 Walmart stores nationwide on Black Friday, the biggest shopping day of the year in the United States. The labor group, Our Walmart, said it had protested 1,200 to 1,400 Walmart stores last year on Black Friday, the day after the Thanksgiving holiday. The announcement comes a day after police arrested 23 people outside a Los Angeles-area Walmart protesting what they say are the company's low wages and its retaliation against employees who pushed for better working conditions. wwd.com

NRF: October Retail Sales Up 0.7%
October's retail sales report helps strengthen the National Retail Federation's holiday expectations for sales growth of 4.1 percent, and offers an optimistic look ahead for the busiest consumer spending time of the year. According to NRF, October retail sales, excluding autos, gas and restaurants, grew a healthy 0.7 percent month-to-month seasonally adjusted over September, and 4.4 percent unadjusted year-over-year. The Commerce Department found overall October retail sales increased 0.3 percent seasonally adjusted over September and 4.1 percent unadjusted year-over-year. nrf.com

The numbers behind Thanksgiving weekend shopping The biggest shopping weekend of the year is only two weeks away and retailers are gearing up for another Thanksgiving weekend of holiday shopping and promotions. Wondering what all the hype is about? Here's a look at key numbers from Thanksgiving Day and Black Friday in 2013 -- 44.8 million: Consumers who shopped on Thanksgiving Day, up 27 percent from 2012. 92.1 million: Consumers who shopped on Black Friday in 2013. $407: Average amount spent by holiday shoppers from Thanksgiving Day to Sunday, down 4 percent from 2012. 248.7 million: Number of shoppers who were in stores and online over Thanksgiving weekend in 2013, up 0.5 percent over the previous year. 64 percent: Portion of holiday shoppers who went out on Thanksgiving Day or visited stores by 10 a.m. on Black Friday. nrf.com

Levi's cuts 500 jobs in restructuring plan

Retail vacancy rate in central New Jersey at six-year low

Gen Y shoppers prefer retailers that offer financing options

Rise of the Robot Security Guards: Company rolling out human-size robot patrols

Quarterly Same-Store Sales Results

Nordstrom Q3 up 3.9%, with net sales up 8.9%
Sally Beauty Q4 up 2.6%, with net sales up 4.2%
American Apparel Q3 down 7%, with net sales down 5%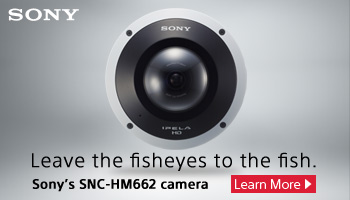 All the news - One place - One Source - One Time
The D&D Daily respects your time
& doesn't filter retail's reality
Report Your News!
(content subject to approval)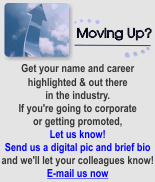 eBay News

Capitol Hill man pleads guilty to trafficking stolen property out of 12th Ave home, as eBay's PROACT team assisted Law Enforcement
A Capitol Hill man has pleaded guilty to trafficking a stolen bike and possessing stolen computer equipment at his 12th and Mercer home where, in a late night raid two years ago, police confiscated a trailer truck full of allegedly stolen property. As a front for his illicit business, investigators said Darling was running a home-based computer repair shop. The case against Darling began to be built after an incident that led to the 12th Ave raid when a burglary victim used the "Find My iPad" app to track his stolen device to Darling's Capitol Hill home. There, police found a garage, shed, and basement filled with a range of expensive items that an SPD officer reported "would have made any reasonable person believe the property was stolen." Computers, tools, and bikes with an estimated worth of "well in excess of $100,000" were allegedly found throughout the Capitol Hill property. Notes found at the Darling home and documented by police offer a glimpse into how the ring was allegedly operated. One note attached to an eBay entry for computer parts shipped to the Darlings and signed by Darling's wife said "he agree to unlock all bios/locked logic boards for $50 dollars from this point forward." As of November 3rd, a King County judge sentenced Darling to six months of home detention on all three counts and to pay $600 to the court. Further restitution will be determined at a later date, according to court documents.

Read more here.

For further information on PROACT, email inquiries to PROACT@eBay.com.
eBay Direct - Click Here
(notify - info - questions)

Loss Prevention News Network

"The New Customer
Bill of Rights"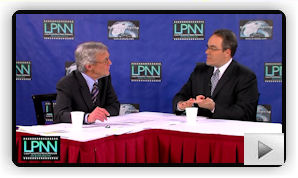 Ted Potrikus

, Exec. VP and Director of Gov't Relations for the Retail Council of New York State, discusses the new Customer Bill of Rights, which was drafted and implemented last holiday season after high-profile accusations of racial profiling in NYC stores shook the retail industry, causing every LP program in the country to review its practices and policies. Ted talks about the NYPD's stop-and-frisk policy, his interaction with civil rights leaders and how the LP industry can move forward in a positive way from this hot-button issue.

Filmed at the D&D Daily's 2014 "Live in NYC" Broadcast Event.





Joan Manson

Sponsored By:



Bass Security



Sponsored By:



Keith White & Michael Nelson

Sponsored By:


Dan Faketty and Professor Bob Hanson

Sponsored By:


The NRF's LP Legislative Committee, a National Update





Jeff Fulmer & Jon Gold


Sponsored By:


Preparing - Training - Responding to the Active Shooter





Rich Mellor


Sponsored By:

Cyber Security's Increasing Impact on Retail & the Role of Loss Prevention

Tom Litchford
Sponsored By:

Stan Welch, VP of LP, JCPenney



Sponsored By:



In case you missed it ...
Click here to view all the episodes from
"Live in Ft. Lauderdale at the NRF LP Show."

Solution Providers, have a video or commercial you want to publish? Contact us.



Canadian Push
Sponsored by Vector Security

e-commerce

Sponsored by The Zellman Group
Why Passwords Will Drive Biometrics Adoption
Smartphone users are at a significantly greater risk of becoming payment fraud victims due to poor password and security habits - and their preferred alternative is biometric security like the iPhone's fingerprint scanner, according to a new study by Javelin Research. That could spur banks and payment-related companies to push for more biometric authentication for mobile payments, although the options may not be limited to Apple Pay-style fingerprint recognition. According to the survey, more than 60 percent of smartphone users admitted to reusing the same password on multiple sites, regardless of what kind of smartphone they used. In addition, 40 percent of those who use one-time passwords - which are theoretically safer - receive them via text messages, which are unencrypted and prone to interception. In general, passwords are viewed as being inconvenient at best, the survey found.
pymnts.com
Fraud Protections for Prepaid Cards Proposed by Consumer Bureau
Customers driving growth in the booming prepaid debit card business would get fraud safeguards and free access to account data under rules being proposed by the U.S. Consumer Financial Protection Bureau. The agency will outline the new protections, which also would require companies to provide clear information about the costs and risks of prepaid products, at a field hearing today in Wilmington, Delaware. "Consumers are increasingly relying on prepaid products to make purchases and access funds, but they are not guaranteed the same protections or disclosures as traditional bank accounts," Richard Cordray, the consumer bureau's director, said in a statement prepared for the hearing. "Our proposal would close the loopholes in this market and ensure prepaid consumers are protected whether they are swiping a card, scanning their smartphone, or sending a payment." The bureau's proposal would also extend to prepaid cards rules like those that apply to checking accounts, such as limits on consumer liability for fraudulent charges and requirements for a timely method for recovering lost money.
bloomberg.com
How E-Commerce Is Finally Disrupting The $600 Billion-A-Year Grocery Industry
At $600 billion a year in sales, food and beverage is by far the largest retail category in the U.S. by a wide margin. However, it's also the category that has been the least disrupted by e-commerce; less than 1% of food and beverage sales currently occur online, according to BI Intelligence's estimates. But shopping habits are changing, and niche online grocery services that compete on convenience and selection are gaining traction. Meanwhile tech giants like Amazon are fronting the cost of expensive delivery infrastructure that has so far held back grocery e-commerce.
businessinsider.com
"Fraud is not a person - it is a dynamic grouping of statistics that deviate from the norm."
Stuart B. Levine, CFI, CFCI
CEO, The Zellman Group & Zellman Fraudnet

Press Releases


FBI Releases 2013 Crime Statistics
The estimated number of violent crimes in the nation decreased 4.4 percent in 2013 when compared with 2012 data, according to FBI figures released today. Property crimes decreased 4.1 percent, marking the 11th straight year the collective estimates for these offenses declined.

The 2013 statistics show the estimated rate of violent crime was 367.9 offenses per 100,000 inhabitants, and the property crime rate was 2,730.7 offenses per 100,000 inhabitants. The violent crime rate declined 5.1 percent compared to the 2012 rate, while the property crime rate declined 4.8 percent.

These and additional data are presented in the 2013 edition of the FBI's annual report Crime in the United States. This publication is a statistical compilation of offense and arrest data reported by law enforcement agencies voluntarily participating in the FBI's Uniform Crime Reporting (UCR) Program.

The UCR Program collects information on crimes reported by law enforcement agencies regarding the violent crimes of murder and non-negligent manslaughter, rape, robbery, and aggravated assault, as well as the property crimes of burglary, larceny-theft, motor vehicle theft, and arson. (Although the FBI classifies arson as a property crime, it does not estimate arson data because of variations in the level of participation by the reporting agencies. Consequently, arson is not included in the property crime estimate.) The program also collects arrest data for the offenses listed above plus 20 offenses that include all other crimes except traffic violations.

A total of 18,415 city, county, state, university and college, tribal, and federal agencies participated in the UCR Program in 2013. A summary of the statistics reported by these agencies, which are included in Crime in the United States, 2013, follows:

● In 2013, there were an estimated 1,163,146 violent crimes. Each of the violent crimes show declines (murder and non-negligent manslaughter-4.4 percent, rape [legacy definition]-6.3 percent, robbery-2.8 percent, and aggravated assault-5.0 percent) compared with estimates from 2012.
● Nationwide, there were an estimated 8,632,512 property crimes. The estimated numbers of each of the property crimes also show declines when compared with the previous year's estimates. Burglaries dropped 8.6 percent, larceny-thefts declined 2.7 percent, and motor vehicle thefts were down 3.3 percent.
● Collectively, victims of property crimes (excluding arson) suffered losses calculated at an estimated $16.6 billion in 2013.
● The FBI estimated that agencies nationwide made about 11.3 million arrests, excluding traffic violations, in 2013.
● The arrest rate for violent crime was 159.8 per 100,000 inhabitants, and the rate for property crime was 513.2 per 100,000 inhabitants.
● By violent crime offense, the arrest rate for murder and non-negligent manslaughter was 3.4 per 100,000 inhabitants; rape (aggregate total of revised and legacy), 5.5; robbery, 32.0; and aggravated assault, 118.8 per 100,000 inhabitants.
● By property crime offense, the arrest rate for burglary was 82.9 per 100,000 inhabitants; larceny-theft, 405.5; and motor vehicle theft, 21.4. The arrest rate for arson was 3.4 per 100,000 inhabitants.
● In 2013, there were 13,051 law enforcement agencies that reported their staffing levels to the FBI. These agencies reported that, as of October 31, 2013, they collectively employed 626,942 sworn officers and 275,468 civilians, a rate of 3.4 employees per 1,000 inhabitants.

ORC News
Sponsored by Security Resources
Georgia Man Sentenced 115 Months For Operating Identity Theft Site A 28-year-old Georgia man has been sentenced to over nine years in prison and ordered to pay $50.8 million in restitution for participating with an online identity theft and credit card fraud ring. Cameron Harrison, also known as "Kilobit", of Augusta, admitted at a guilty plea hearing in April to associating with the Carder.su organization in June 2008. So far, 55 people have been charged in four separate indictments against Carder.su, 26 participants have been convicted and the rest are pending trial or are on the run. "Cyber thieves created a real criminal organization through the virtual world of the Internet, stealing credit card data and relying on technology, perceived anonymity, and international borders to evade law enforcement," Asst. Attorney General Leslie Caldwell said in a statement. "Cameron Harrison made a living by using that stolen financial information. Applying time-honored techniques from mob and gang prosecutions to this new generation of cyber criminals, we were able to infiltrate and bring down the Carder.su ring." According to the Justice Department, Harrison confessed that: Carder.su was an Internet-based, international criminal enterprise whose members trafficked in compromised credit card account data and counterfeit identifications and committed money laundering, narcotics trafficking and computer crimes. The group tried to protect the anonymity and the security of the enterprise from both rival organizations and law enforcement through various secure and encrypted forums, such as chat rooms, private messaging systems, encrypted email, proxies and encrypted virtual private networks. erietvnews.com

Florida Cargo theft ring members sentenced for $5.75M haul; victims included Ralph Lauren, Dick's Sporting Goods, Invicta and Gerber Four members of a cargo theft ring that stole and sold truckloads of consumer goods with an estimated value of more than $5.75 million have all been sentenced to federal prison, prosecutors announced. The stolen merchandise included Gerber infant formula, Invicta watches, LCD monitors, Ralph Lauren and Hanes clothing, Nestle food products, Mucinex decongestants and Dick's Sporting Goods items, court records show. Eliesky Sanchez, 31, Reinaldo Garcia Suarez, 39, of West Palm Beach, pleaded guilty to conspiring to buy or receive goods stolen from an interstate shipment between June 2013 and February, when the men were arrested. Alien Moya, 30, of West Palm Beach, and Reinaldo Llabona, Jr., 26, of Miami, pleaded guilty to conspiring to steal some of the shipments. Sanchez was sentenced to five years in prison; Garcia to four years and two months; Moya to three years and eight months; and Llabona to 18 months. They were all ordered to pay restitution. Investigators discovered Sanchez and Garcia were offering samples and selling items, at various meeting places in Palm Beach County, that were traced to stolen tractor trailer thefts. In February, Moya and Llabona picked up a $376,000 load of Nestle products, including baby formula, that they were supposed to drive from Georgia to a WalMart in Winter Haven. They admitted they stole the load, delivered it to Palm Beach County and falsely reported the loaded tractor trailer had been stolen in Polk County. sun-sentinel.com

Philadelphia Woman shoplifted $200 in underwear from Sears and threatened a guard A Philadelphia woman is accused of shoplifting more than $200 worth of underwear from a store at the Oxford Valley Mall, then threatening to use a stun gun on a security employee. Middletown police allege that Shaniqua Latreece Lewis, 21, was seen Thursday afternoon on surveillance cameras picking out bras and underwear at Sears. She allegedly used a pair of pants to conceal the items before entering the women's fitting room. After she left, a store security employee checked the fitting room she used and found no merchandise inside. A Sears loss prevention worker stopped Lewis after she left the store without paying for any merchandise and started walking her back toward the security office. But Lewis started pulling away from the man, warning him that she had a stun gun and to stay away. The employee followed Lewis through the mall and outside to the parking lot, where mall security stopped her and recovered $220 worth of merchandise and a working stun gun, the affidavit said. buckscountycouriertimes.com

UK: Family of shoplifters behind bars: Mother and two daughters have all been jailed for stealing A second daughter of a 'fagin' mother who ran a lucrative family business selling goods online that the family stole from shops has been jailed. Dawn Bainbridge led a 'family business' which involved her and her daughters stealing thousands and thousands of pounds-worth of clothes from high street stores across the North which they then sold on Facebook. Their company, 'Designer Goods North East', took more than £7,000 in online payments in just four months, had detailed sales records and a debtors' book. In a note seized by police, Bainbridge's daughter Caitlyn Bainbridge, 19, boasted of making 100 pounds a week and dreamed of going it alone. dailymail.co.uk
Do you have an ORC case to share?
Share your ORC news and help the industry grow


Retail Crime News

Sponsored by NuTech National
Two people injured in shooting at Chicago-area Norridge Mall A woman and her male cousin were wounded Thursday afternoon by a man who had kidnapped the woman's children and offered to return them in the parking lot of the Harlem-Irving Plaza mall in Norridge, police said. Instead of handing over the children, the man opened fire in the parking lot around 1 p.m., according to authorities. The woman, 29, was shot four times, in the head, the wrist and the shoulder, Norridge police Chief Jim Jobe said. Her cousin, 36, was shot in the groin, he said. The two were taken to Advocate Lutheran General Hospital in Park Ridge, where their conditions were stabilized, Jobe said. They are expected to survive. Two children, a boy and girl, who are 6 and 4, who were present were not harmed, Jobe said. The injured woman is their mother, Jobe said. The gunman was arrested a short time later near Fullerton and Cicero avenues in Chicago, Jobe said. He is being questioned by police and no charges have been filed yet. The incident began earlier Thursday when the man kidnapped the children and offered to "exchange" the children for the mother at the mall, a law enforcement source said. chicagotribune.com
Connecticut Jewelry store Robbery suspect kills himself; possible ties to $700,000 Cartier heist Police say a suspect in a smash-and-grab robbery at a New Canaan jewelry store a year ago committed suicide when he mistakenly believed police were closing in. The Connecticut Post reports that police said Thursday that Ralik Hansen shot himself in Brooklyn Oct. 31 after a delivery person knocked on his door and he believed it was the police about to arrest him. The 28-year-old Hansen was wanted on federal charges and considered armed and dangerous. He faced a federal indictment in April, but remained at large. Police also said two other men were indicted in connection with the Nov. 6, 2013, robbery. Their alleged roles were not detailed, although one also is sought in connection with the theft of $700,000 worth of watches from a Cartier store in New York. ctpost.com

Victim in Midtown, NYC Jewelry Store Robbery speaks out One of the victims in the Manhattan jewelry store heist that shut down a street in Midtown and has sparked a manhunt for two suspects is speaking exclusively to Eyewitness News. Daniel Mikhaylov, one of the business' owners, sat down with reporter Kemberly Richardson to clear the air and talk about the frightening ordeal. The incident happened around 2:30 p.m. Tuesday on West 47th Street just off Fifth Avenue, where the Veterans Day Parade was marching at the time. Two suspects, one posing as a deliveryman, held the employees of the eighth-floor store at gunpoint and forced them to open the safe containing hundreds of thousands of dollars in merchandise. Mikhaylov says he was sitting as his desk when the first suspect approached, and he reluctantly buzzed him in after the man said he had papers for Mikhaylov's sister. He also spotted the second suspect waiting in the hallway on the store's security monitor. 7online.com
Philadelphia Police seeking 4 suspects in Jewelry Store heist in Center City A high priced jewel heist in Philadelphia's diamond district. Four thieves are caught on camera, first casing the store, walking up and down the sidewalk, then making a go for it. "They cut my gate, spread it apart, smashed the front window, went in and smashed one case and opened another case and took off with about $300,000 to $400,000 worth of jewelry," owner Nathan Barsky said. Owner Nathan Barsky says they triggered the alarm when they broke his door around 4:30 a.m. Saturday, but they were gone by the time his manager arrived seven minutes later. "They were fast. I found rings and jewelry all over the street that they dropped running away," Barsky said. cbslocal.com
Virginia man convicted in $200,000 Rolex jewelry store robbery Prosecutors are recommending a 15-year prison term for a northern Virginia man convicted of first-degree assault and armed robbery of a jewelry store in downtown Frederick, Maryland. The Frederick News-Post reports that 33-year-old Alonzo Meadows of Fairfax was convicted Thursday after entering Alford pleas. An Alford plea is not an admission of guilt but an acknowledgement the state has enough evidence to convict. Prosecutors say Meadows and two other men robbed Colonial Jewelers at gunpoint in a daytime smash-and-grab on Feb. 5, 2013, making away with nearly $200,000 worth of Rolex watches. The other two men haven't been found. fredericknewspost.com

Rite Aid robbery suspects charged in Federal Court in Bangor, Maine Two Kennebec County men were charged Wednesday in U.S. District Court in connection with the Sept. 2 robbery of a Rite Aid in Augusta pharmacy and the attempted robbery of another Rite Aida store in the same city on the same day. Dominic J. Pomerleau, 21, of Augusta, and Lance M. Szady, 28, of Gardiner, were charged with two counts each of interference with commerce by robbery. The men are in state custody on alleged probation violations, according to the U.S. Attorney's Office. bangordailynews.com

Biloxi, MS store employees stage Robbery
Biloxi police say two employees at a retail store staged a robbery and took the money from a night bank deposit. Sgt. O'Neal Adams tells The Sun Herald, Elaine Cox, of Biloxi, and Jarmel Anthony Harness, of Gulfport called authorities at 12:14 a.m. Thursday and reported they were robbed in the parking lot of a business. Adams says Cox and Harness told authorities a masked man with a handgun approached them and took the bank bag that contained the night deposit. When questioned, Adams said, Harness and Cox admitted to police that they, along with an unnamed accomplice, staged the robbery and took the undisclosed amount of cash. Cox and Harness were each arrested on a felony embezzlement charge. sunherald.com

Police Searching For Montgomery Co. KY Burglary Suspects Police are searching for the suspects they say are responsible for burglarizing several businesses in a Montgomery County strip mall. Thankfully, police have captured crystal clear surveillance video of the men they say are responsible for the theft. Police say the thieves went right down the line at the strip mall hitting store after store, including busting the glass of the door of a jewelry store. "It's heartbreaking, disappointing, you feel violated," Jim McGinnis, owner of McGinnis jewelry. In the video, you can visibly see the two men up to no good, peering in the windows, then trying to hide behind the outdoor pillars as a car drives by. Moments later, they smash through the front door with a concrete post, stealing jewelry and cash. As an alarm sounds, the suspect closest to the door runs away. Detectives say these guys hit five stores here in the colony shops and judging by their ski masks and hoodies, deputies believe they're seasoned criminals. wkyt.com
Investigation yields 3 arrests in Worcester County, MA Robbery spree Three suspects in a Worcester County robbery spree were arrested this week following a weeks-long investigation by MA State Police and five local police departments. The series of 10 heists, which included some armed robberies, began in late September. Six of the robberies were in Worcester, and there was one each in Oxford, Auburn, Shrewsbury, and Millbury, said Officer Andrea Warpula, Millbury police spokeswoman. In the Oxford robbery, a weapon was displayed. The three suspects allegedly targeted guest services counters in stores including Walmart, Target, and Shaw's. They also targeted Dunkin' Donuts shops, Warpula said. bostonglobe.com

Mobile, Alabama Sheriff's department looking for man who robbed Semmes Walmart The Mobile County Sheriff's Department is looking for a man who robbed the Walmart in Semmes Thursday evening, then forced a person at a nearby business to help him escape. Authorities say that Brent Alan Cox left the store with unpaid merchandise around 5 p.m. Store security guards chased Cox who ran from the store to New Horizons Credit Union and opened the passenger door of a vehicle in the teller line. Armed with a pocketknife, Cox forced the driver to take off from the credit union. The driver headed to the dead end of Brunson Drive. Cox then fled on foot. al.com

Walton, KY Police K9 Attacks Tire Discounters Employee working on patrol car A police dog ripped off the ear of a tire store employee as the employee worked on a police car. A female sales associate at a Tire Discounters was taken to the hospital after she was bitten by a Boone County Sheriff's Department K-9. According to the Boone County Sheriff's Department, Deputy Greg Tanner was on patrol with K-9 partner, Enzo, on Tuesday around 5:15 p.m. when he noticed a low tire pressure indicator warning on his cruiser. The deputy parked his cruiser in the TireDiscounter service bay, as instructed by the sales associate, and the deputy removed the dog from the cruiser on a 4-foot lead. "The deputy is oblivious to her. The dog is not oblivious to her, and he does exactly what he was trained to do. And he's protecting that deputy and he turns around and bites her." wlwt.com
White Center, WA businesses hit by smash-and-grab spree; 7 incidents in 2 weeks

17 year old Serial Restaurant Burglar Arrested in East Austin, TX

Five employees arrested after theft ring uncovered at Guam Airport


Robberies and Burglaries
• AT&T - Silver Spring Twp. PA - Burglary
• CVS - Nashua, NH - Armed Robbery
• Dollar General - San Antonio, TX - Burglary - hit 2x in 1 night
• Family Dollar - Indianapolis, IN - Armed Robbery
• GameStop - Naples, FL - Armed Robbery - suspect arrested
• Hazle Mart - Wilkes-Barre, PA - Robbery
• Mesa Nutrition - Oceanside, CA - Armed Robbery
• Mini Mart - Palmetto, GA - Armed Robber - suspect arrested
• PDQ - Middleton, WI - Armed Robbery
• Phillips 66 - Jefferson Co, MO - Armed Robbery
• Redeye Roasters - Hingham, MA - Burglary
• Scotchman - Fayetteville, NC - Armed Robbery - U.S. Army soldier arrested
• Xtreme Autosports - Dayton, OH - Burglary
• $1.99 Cleaners - Newark, NJ - Burglary



Featured Job Listings
Sponsored by Cam Connections
Feature Your Job Here For 30 Days -
70% Aren't On the Boards
VP of Sales
Checkview
Chanhassen, MN
Checkview
Sr. Director, Field LP
Ross Stores
Dublin, CA
Ross Stores
Director of LP
Tourneau
New York, NY
LinkedIn
Director of LP
Fred Meyer Jewelers
Portland, OR
Kroger
National Account Executive
Checkview
Northeast Region
Checkview
National Account Executive
Checkview
United States
Checkview
Director, Pharmacy LP
Rite Aid
Camp Hill, PA
Rite Aid
Corporate Investigator
Confidential
San Francisco Bay, CA
Confidential
National Account Manager
Vector Security, Inc
TBD
Vector Security, Inc
Supervisor LP DC
Ascena Retail Group
Greencastle, IN
Ascena Retail Group
AP Agent
Ralph Lauren
Sunrise, FL
Ralph Lauren
LP Agent
JONS Markets
Los Angeles, CA
JONS Markets
National Account Mgr
Confidential
Northeast
Downing & Downing

Limited Time Only - Post Your Multi-Unit LP jobs for FREE - Learn More Here

Daily Job Alerts


Sponsored by Cam Connections
Appearing One Day Only
View our Internet Jobs Archives here
AP Manager DC
Cabela's
Tooele, UT
Cabela's
LP Supervisor
JC Penney
Lombard, IL
JC Penney
Dept Mgr LP & Safety
Lowe's
Timonium, MD
Lowe's
AP Manager in Training
Walmart
Norfolk, VA
Wal-Mart
AP Manager in Training
Walmart
Carthage, MS
Wal-Mart
AP Manager in Training
Walmart
Flemington, NJ
Wal-Mart
DC LP Supervisor
Sears
Kent, WA
Sears Holdings Corp
AP Team Leader
Target
Toledo, OH
Target
AP Team Leader
Target
Gibsonia, PA
Target
LP Manager
Macy's
Cutler Bay, FL
Macy's
LP Manager
Macy's
Lakeland, FL
Macy's
LP Manager
Macy's
Yonkers, NY
Macy's
District LP Leader
JC Penney
Seattle, WA
LinkedIn
Regional LP Manager
Maurices
Duluth, MN
LinkedIn
AP Specialist
Home Depot Canada
Toronto, ON, Canada
Workopolis
AP Specialist
Home Depot Canada
Markham, ON, Canada
Workopolis
LP Lead
Sears Canada
Calgary, AB, Canada
Workopolis


Home of the Industry's Original
On the Move

Derek Ciceri was promoted to Director of Loss Prevention for The Children's Place.
Jason Freudenberg was named District Asset Protection Team Leader for Ollies Bargain Outlets.
Post Your New Job or Promotion!
See all the Industry Movement


Your Career
Sponsor this section of the Daily
5 Simple Things Beloved Bosses Do
Bosses spend a lot of time with their employees, and as a result, have a huge impact on their happiness. How can you help your employees stay happy? It's not all about the money, but more about recognizing the great and hard work they do! Check out this infographic for more tips on being the best boss! Team morale

Leaders: Why Being Right All the Time is Very, Very Wrong If you always have all the answers, and shape other's ideas into what you think should happen, consider a different style of leadership. Your job as a leader is to set your people up for success, not dictate or dominate. Here are some tips to do just that by using "servant leadership." Provide them with the guidance, and let them take off

Signs that You're a Micromanager
Nobody likes it when they're being micromanaged. It's frustrating and definitely not a motivator. What happens if you're the one micromanaging? You may not even realize that you're doing it, but there are some very clear signs such as always wanting to know what you're team members are working on. Luckily, it can be stopped. Let some tasks go

13 Powerful Lessons for Becoming a Truly Great Leader Leaders need to lead with their hearts, they need to instill in their employees and team members the resources and education for them to be successful. In order to be a truly great leader, you need to stop focusing on the "I" and instead focus on "we." Here are thirteen lessons to try using in your own organization. Keep your promises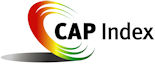 Tip of the Day
Sponsored by Vector Security
Finding the right network into a company is critical if one expects to truly be able to compete in this job market. Going beyond the HR executives and finding the hiring managers and other decision makers and being able to communicate with them or have your network of colleagues communicate with them is important. Managing those communications is no easy task and ensuring that the information is handled correctly and expediently can be delicate.

Just a Thought,
Gus







Upcoming Events
---
Recruiting?
Get your job e-mailed to everyone... everyday
Post on our Featured Jobs Board!
Reach your target audience in 2015 every day!
Request our 2015 Media Kit
update account / change e-mail
unsubscribe FEEDBACK
www.downing-downing.com

Advertise With The D&D Daily




36615 Vine Street, Suite 103
Willoughby, OH 44094
440.942.0671
copyright 2009-2019
all rights reserved globally