---

2019 GLPS - Group LP Selfies
Your Team - Your Pride - Our Industry
Building Industry Pride - One Team Selfie at a Time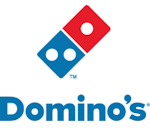 Domino's Safety, Security &
Loss Prevention Team

Following a two-day Active Shooter Training
presentation at the company's headquarters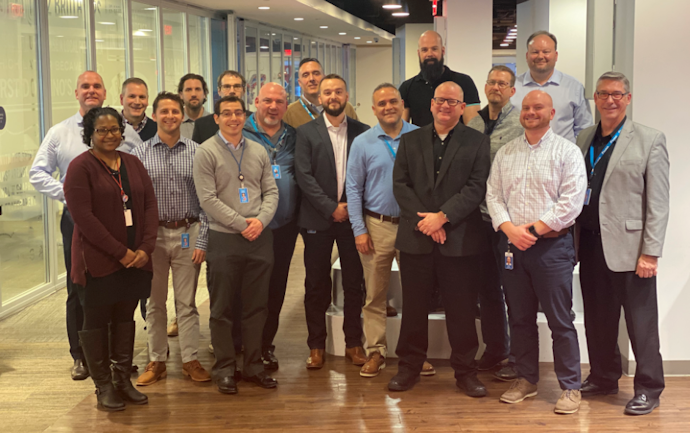 Pictured (left to right): Bryan Lee, Tykieska Clifton, (Kevin Morris-EVP and GC), Corey Damon, Greg Knox, Francis Florio, Dave Calhoun, Tim Erb, Robert Figueroa, Kevin Kent, Isaac Fabrega, Matt Egnot, John Gregg, Ryan Berkey, Cody Masten, Shawn Rynerson, Van Carney
Thanks to Van Carney, National Director - Safety & LP at Domino's, for submitting this GLPS.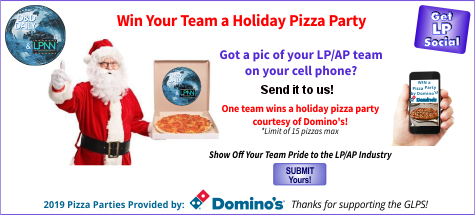 ---

Global Retail Shrink 2019 and the Future of Loss Prevention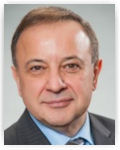 By Tony D'Onofrio, Global Retail Influencer

The continued renaissance of the global retail industry will require increased innovation to protect employees, customers, and products. Traditional security solutions that typically increase friction to deter theft are counter to the new digitally empowered consumer that progressively wants to just scan and go.

USA LP Technology Investments Increasing

According to the latest NRF national shrink survey, "Surveyed LP professionals indicated their budgets for loss prevention efforts will be up for 44.5% of respondents and 68.2% say they'll allocate additional resources, most of that in technology."

The top five LP technology focus areas below are very interesting. Note that EAS is missing from this list. All five areas are experiencing Year-on-Year growth except for armored car deposit pickups.

Of particular interest are the technologies that are "in / out" for FY2018. Two versions of EAS tagging are "in" which is counter to what is reflected in the top 5.

In terms of emerging technologies, POS analytics is becoming ubiquitous with 87% planning to have it implemented by 2020. Video analytics which is counter to some of "out" technologies is increasing its presence along with biometrics (fingerprints & facial recognition).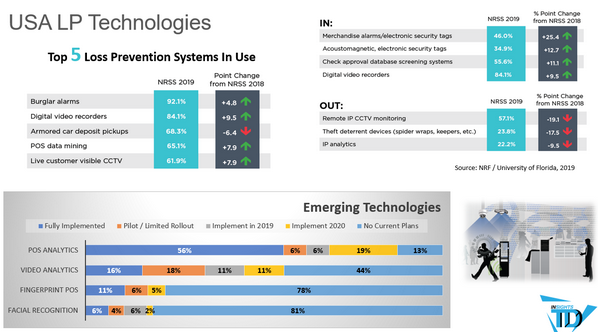 The Future of Retail Loss Prevention

Loss prevention has a bright future. Partially this is based on the fact that key legacy loss prevention technologies are disrupting the future of retail.

EAS was one of the first item level technologies and it is transitioning into smarter Internet-of-Things (IoT) connected consumer products solutions. Video which had a rough start in security is becoming a very important overall retail visual intelligence solution through computer vision.

I see GPS inside stores, Artificial Intelligence (AI) / machine learning applied to video, and face recognition having substantial growth in the near to mid-term.

Key to a brighter future of loss prevention is ever increased focus on engagement for both green and red shoppers. For the green consumer, LP needs to decrease friction as new digital generations will quickly switch to alternative competitive shopping platforms. For the red consumer that intends to steal, data and visual intelligence platforms will increase their presence.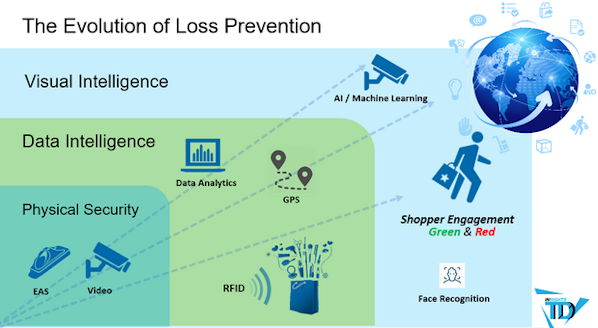 Retail crime patterns are changing, as are how consumers engage with brands. For loss prevention, this is the age to elevate the function through transformative brand integrated supportive security solutions to drive a mutually prosperous future retail. tonydonofrio.com


Study: 75% of Millennials Abandon In-Store Purchases; Led by Out-of-Stocks
Zebra Technologies Corporation (NASDAQ: ZBRA), an innovator at the edge of the enterprise with solutions and partners that enable businesses to gain a performance edge, today revealed the results of its 12th annual Global Shopper Study, the industry's only market tracker that analyzes the attitudinal behavior of shoppers, retail associates and retail executives and examines the retail and technology trends impacting shoppers' purchasing behavior.

Three-fourths (75 percent) of surveyed millennial shoppers and more than half (53 percent) of Gen X shoppers indicated they shopped in a store and left without a purchase only to end up buying the item online. The main culprit for retailers losing in-store purchases to online shopping is due to issues with inventory management, particularly out-of-stocks. Both shoppers and retail associates expressed dissatisfaction with the number of out-of-stocks as 43 percent of retail associates cited customer complaints about out-of-stocks as their biggest frustration and 39 percent of shoppers left a store without a purchase due to this problem. businesswire.com

From LP to Mayor:
Barry McDonnell, Regional LP Manager for Sephora,
Elected Mayor of Camas, Wash. as a Write-In Candidate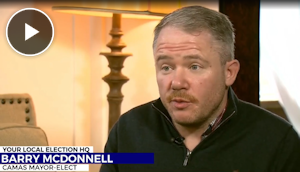 Barry McDonnell launched his write-in campaign to be the new mayor of Camas just a little over a month ago - but he won more than 50% of the vote, beating incumbent Shannon Turk.

The 41-year-old married father of 4 moved his family to Camas just a few years ago from Colorado. He's a loss-prevention manager in charge of Sephora locations across several states.

McDonnell was largely inspired to try for the political office due to a controversial $78 million bond on the ballot to build a new pool and community center. The measure lost by 90%. Many residents, including McDonnell, felt the public's voice wasn't heard at City Hall.

The new mayor credits his yard signs, mailers that stated "I am not a politician" and social media conversations for helping him win the election on Nov. 5.

McDonnell walked into Camas City Hall on Thursday to start learning the ropes. He said his management experience will be helpful in his new role but he also plans to take a class. He'll be sworn into office in December. koin.com

Meijer Team Members Receive LPQ Certification Scholarships
to Support Career Advancement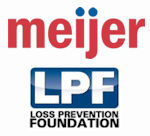 Meijer and The Loss Prevention Foundation (LPF), recently awarded course and exam scholarships to employees to support their career and personal development while working at Meijer. Through these scholarships, 30 Meijer Asset Protection employees will earn the widely recognized LPQualified (LPQ) certification from the LPF.

"Meijer is dedicated to training and education for their associates to set them up for long-term success," said Terry Sullivan, LPC, president of the LPF. "Educating the LP industry is our mission and it's great to see that Meijer team members are eager to pursue their LPQ certifications. We look forward to continuing to assist them with making education a priority in their company. Read More

Charlotte, NC: Shoplifters in Charlottes are 'professional criminals'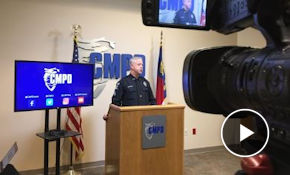 Many people might think of a shoplifter and think it's a bored teenager looking for a thrill, but Charlotte Mecklenburg Police say there are professional criminals out there targeting businesses across the Charlotte area and causing major problems for business. At a Wednesday press conference, CMPD discussed a few cases of the 825 retail theft cases just this year. In January they created a task force dedicated to solving these crimes which are usually committed by professional and organized criminals. So far, the task force recovered more than $80,000 worth of stolen property, but $884,000 is the full amount of merchandise that has been stolen so far this year. "As the Organized Retail Crime Task Force, we're going to hold people accountable for their actions," said Sgt. Jeff Brown with CMPD. "When you look at the businesses, your sons, daughters, fathers, mothers could be working at these stores."

Of the arrests they've made so far, police say many of the people are professionals and go into the stores with a plan to steal as much merchandise before police get there. They then usually see the products online or on social media to unsuspecting shoppers. "They're not going in and stealing a candy bar," Brown said. "We're seeing thefts of upwards of $1,000. I've seen a couple of $15,000-$20,000." wbtv.com

ICE HSI New Orleans seizes $8M in counterfeit goods in pre-holiday operation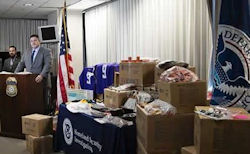 U.S. Immigration and Customs Enforcement's (ICE) Homeland Security Investigations (HSI) New Orleans announced the results of a month-long Intellectual Property Rights surge operation Nov. 13 that overlapped the Halloween and holiday shopping seasons resulting the seizure of more than 33,000 counterfeit items valued at more than $8 million.

In fiscal year 2019, HSI as a whole seized more than $800 million in counterfeit goods, and made more than 350 criminal arrests related to support of IPR enforcement operations. ice.gov

FDA sends Dollar Tree warning letter for selling 'potentially unsafe drugs' from Chinese suppliers
Dollar Tree is under fire for stocking "potentially unsafe drugs" and cosmetics. The Food and Drug Administration said in a news release on Thursday it sent a warning letter to Greenbrier International Inc., which does business as Dollar Tree, outlining "multiple violations of current good manufacturing practices at contract manufacturers used to produce Dollar Tree's Assured Brand OTC drugs" and other products sold at Dollar Tree and Family Dollar stores. usatoday.com

Manhattan photo and video retailer B&H dodged $7M in taxes, NY AG alleges
Photography and video equipment retailer B&H knowingly failed to pay millions of dollars in sales taxes due in New York, according to a lawsuit filed by the state attorney general. The suit alleges that, since 2006, B&H has offered "instant rebate" deals to customers. Under those deals, a manufacturer offers to reimburse a company that sells its products at a discount, but the company still has to pay taxes on the full, undiscounted price of the item. B&H, according to the suit, offered instant rebates, but failed to pay taxes on the discount. Over 13 years, the suit alleges, B&H received at least $67 million in reimbursements on those deals, and didn't pay more than $7 million in taxes it owed as a result. theverge.com

Demonstrators scan public faces in DC to show lack of facial recognition laws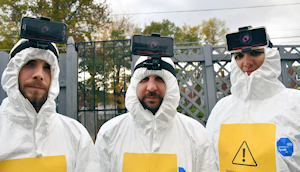 There aren't many regulations guiding the use of facial recognition technology. So a digital rights group highlighted that point by scanning people's faces in busy sections of Washington, DC, on Thursday. The digital rights group Fight for the Future planned this attention-grabbing stunt as part of its campaign to get facial recognition technology banned.

Three activists from the group wore hooded white jumpsuits with yellow signs saying "Facial recognition in progress" on the front. They also had headgear equipped with phones that ran Amazon's Rekognition facial recognition technology. Amazon didn't comment for this story. cnet.com

Retail projected to be fastest growing industry for metal detectors next 5 years
The contraband detector market is projected to grow from USD 3.9 billion in 2019 to USD 5.4 billion by 2024, with a CAGR of 6.7%, according to a report. Due to the increase in criminal activities, metal detectors with high operational and functional performance are required for inspecting people and baggage.

Based on applications, retail is likely to be the fastest-growing industry during 2019–2024. Due to the rising threats of attacks and security concerns at public places such as retail stores and malls, there has been an increasing use of contraband detector technologies in retail application. Most retail stores have both walk-through metal detectors and handheld metal detectors. Also, as retail stores are turning out to be soft targets for terrorists, these stores are likely to use X-ray imaging scanners, along with metal detectors. finance.yahoo.com

NRF: 165M+ people expected to shop over five-day Thanksgiving weekend
Retailers are preparing for one of the busiest shopping weekends of the year with an estimated 165.3 million people likely to shop Thanksgiving Day through Cyber Monday, according to the annual survey released today by the National Retail Federation and Prosper Insights & Analytics. Throughout the course of the holiday weekend, 39.6 million consumers are considering shopping on Thanksgiving Day, 114.6 million on Black Friday, 66.6 million on Small Business Saturday and 33.3 million on Sunday. The shopping weekend will wrap up on Cyber Monday, when 68.7 million are expected to take advantage of online bargains. nrf.com

ICSC: Consumers Bullish on Thanksgiving Weekend; $101B in Sales Forecast
With the biggest shopping event of the year just around the corner, retailers expect a strong turnout at stores and shopping centers this Thanksgiving Weekend. According to the Pre-Black Friday Intentions Survey conducted by ICSC, 85 percent of adults will shop during the four-day weekend, and 80 percent will visit a mall or shopping center. Shoppers anticipate spending an average of $470, totaling $101.4B over the course of the weekend. icsc.com

---
Senior LP & AP Jobs Market
Dir. of Loss Prevention job for Surf Style Retail Management in Hollywood, Fla.


The primary purpose of this position is to direct all Loss Prevention activities for Surf Style Stores and Distribution Centers. Develop strategic planning initiatives to ensure that the Company's losses are consistent with the Company's financial objectives. Identify and lead the implementation of technology and systems that will reduce exposures at the Stores and Distribution Centers. Develop and monitor all operational expense and capital budgets related to asset protection. Support the investigation and the resolution of criminal activities against the Company, its customers or employees. Work closely with other departments such as Finance, Internal Audit, Risk Management, Inventory Management, Inventory Accounting, Sales Audit and Merchandising to identify causes of loss and implement solutions. linkedin.com

---

Sears laying off nearly 300 corporate employees after announcing 96 store closings

Subway requiring operators fill out questionnaire, answer to a committee before closing stores


Quarterly Results
JC Penney Q3 comp's down 9.3%, net sales down 10.1%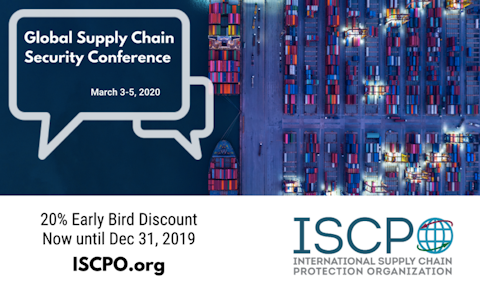 ---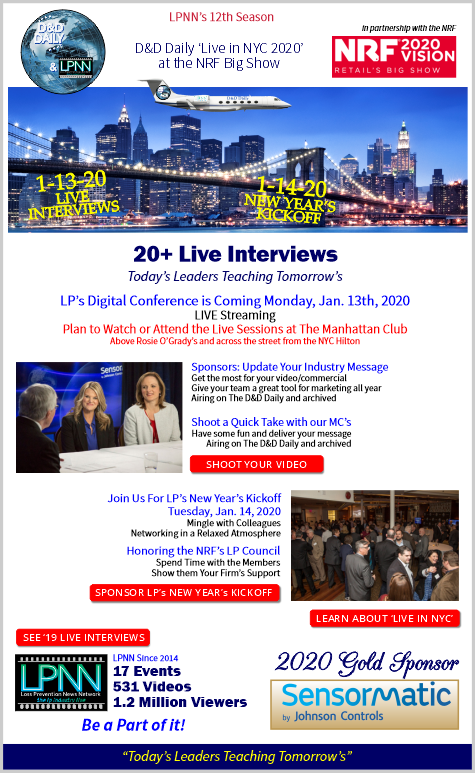 NPC International, Inc. Joins the Agilence Customer Community
MOUNT LAUREL, N.J., November 14, 2019 - Agilence, Inc., the leading provider of data analytics & reporting solutions to the retail and restaurant industries, today announced that NPC International, Inc. has selected the 20/20 Data Analytics Platform as their new data analytics reporting tool. NPC International is the fifth-largest restaurant unit operator in the US and will be using Agilence's technology within its 393 Wendy's locations.

NPC International believes their strength is in their people. They strive to create a fun environment that supports every member of their team in reaching their goals and aspirations. Their focus on employee satisfaction is conveyed through the exceptional service they provide to their customers.

"After reviewing other data analytics solutions, it became clear that Agilence's 20/20 Data Analytics Platform was the one for us," said Salvatore Miele, Director of Loss Prevention. "Agilence will give our team insights into day-to-day operations allowing us to identify real opportunities for success so we can improve our top-line growth while minimizing losses."



"We are thrilled that NPC International has selected Agilence to aid them in uncovering operational inefficiencies and reducing losses by analyzing data across their Wendy's locations," said Russ Hawkins, President & CEO, Agilence, Inc. "NPC international joins a growing number of quick-service restaurants using our analytics platform and we welcome them to the Agilence family."

About Agilence
Agilence, Inc. is the industry leader in Data Analytics & Reporting for retail and restaurant organizations. Agilence develops the 20/20 Data Analytics Platform, a highly flexible and powerful cloud-based reporting solution that provides organizations with a complete view of their business, empowering them to make informed decisions faster, increase sales, and eliminate losses. Agilence, Inc. is headquartered in Greater Philadelphia. Learn more about Agilence at AgilenceInc.com.

About NPC International
NPC International, Inc. is the largest franchisee of both Pizza Hut and Wendy's in the United States with 1,225 Pizza Hut units in 27 States and 393 Wendy's units in seven states plus Washington, D.C.
---



IntSights Finds Organized Retail Crime Costs Retailers $30 Billion Each Year
The retail industry is experiencing more breaches than any other industry in 2019 as criminals consistently deploy new advanced hacking methods to target the vast assets and data retailers control. As digital commerce becomes increasingly popular around the world, retailers have invested heavily in state-of-the-art platforms to fuel their e-commerce engines, while neglecting to invest in adequate security protocols.

A new report by IntSights, Cyber(attack) Monday: Hackers Target the Retail Industry as E-Commerce Thrives, breaks down retail's external threat landscape.

"The retail sector is in a high-pressure state with revolving employees, both online and in-store locations, and increasing regulations guiding the sector toward advanced security protocols to protect consumer information," said Charity Wright, Cyber Threat Intelligence Advisor, IntSights. "As the retail attack surface continues to spread, the industry needs to build a solid foundation of security and monitor external threats to prevent full-blown attacks from coming to fruition."

Top Challenges and Threats to the Retail Industry in 2019:

● Organized Retail Crime (ORC), including fraud operations, card-not-present (CNP) transactions, and a growing dark web community. Emerging dark web underground communities target retailers.

● Point-of-sale (POS) malware, web application compromise, ransomware, and other common attack methods plaguing the industry. Retailers often lack advanced security protocols to ward off these attacks.

● Inventory shrinkage and store-based theft, as loss prevention employees hope to start coordinating with cybersecurity teams to prevent theft, fraud, and physical attacks.

● The costs of compliance and the challenges retailers face when slapped with additional regulations and crippling fines. intsights.com

U.S. Investors Focus on Cybersecurity as Data Concerns Deepen
A company's security is being considered at all levels of the investment process

How good a company is at cybersecurity is joining factors such as greenhouse-gas emissions and directors' pay when it comes to investors evaluating whether or not to buy in. Private-equity firms, asset managers and hedge funds in the U.S. are increasingly looking at companies' cybersecurity arrangements, and how they protect data, before deciding to invest.

Cybersecurity risks have been included for some time in due diligence questionnaires that insurers send to covered companies and reports that private-equity firms compile about targets. Such questionnaires typically analyze everything from corporate governance to how recently a penetration test occurred.

The high-profile nature of recent data breaches has enhanced investors' focus on data and cybersecurity.

"Cybersecurity is an area where you can have immediate financial and reputational harm to a company, so investors would be very concerned about it." wsj.com

How to Increase Collaboration Between IT and Executive Leadership Teams
The IT department is a key division within any organization, and IT is a crucial resource for pushing the future direction of the business. The C-Suite and IT teams need to work closely to coordinate and deliver a wide range of as-a-service technical offerings. How can you increase the relationship between the board and tech teams and help to develop a prosperous, collaborative partnership?

Read more: Be a Leader, Not a Boss! - Technical Leadership - C-Suite Leadership - The Conversation Works Both Ways - Choosing When to Meet - Challenge Decisions securitymagazine.com

8 Holiday Security Tips for Retailers
Here's how retailers can protect their businesses from attackers and scammers hoping to wreak havoc during the most wonderful time of the year.

1. Secure Your Cloud
2. Segment the Network
3. Protect Against Digital Skimmers
4. Harden Your Mobile Apps
5. Protect the Company's In-Store Wi-Fi
6. Prepare Your Staff Properly
7. Be on the Lookout for Seasonal Scams
8. Partner with Industry Groups darkreading.com
Download: Internal compliance assessment templates
The Comprehensive Security Guide provides security executives with a single document that gathers standardized and easy to use templates of all main compliance frameworks: PCI-DSS, HIPAA, NIST Cyber Security Framework and GDPR. helpnetsecurity.com

Walmart Canada manages freight with blockchain
Leveraging the DLT Asset Track supply chain platform from enterprise blockchain solutions provider DLT Labs, Walmart Canada is using distributed ledger technology to track deliveries, verify transactions, and automate payments and reconciliation among its third-party carriers delivering inventory to over 400 retail stores across Canada. The new blockchain-based freight and payment network manages, integrates and synchronizes supply chain and logistics data in real-time, aggregating the data between Walmart Canada and its fleet of third-party trucks on a shared ledger. chainstoreage.com

McDonald's Leaving Unbanked Behind?
New Self-Ordering Kiosks Do Not Accept Cash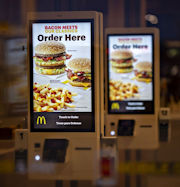 McDonald's Corp. has pitched self-ordering kiosks as a key part of its plans to boost sales by improving technology and renovating restaurants. But it turns out the kiosks aren't much use for a significant slice of McDonald's customers: cash payers.

The Big Mac seller is leaning hard into digital ordering and technology improvements to attract on-the-go customers, but a recent test shows the kiosks may need to be replaced or retrofitted to accommodate cash transactions. About 6.5% -- or 8.4 million -- of U.S. households don't have a bank account or a debit or credit card, preventing them from paying at McDonald's kiosks that are in about 9,000 domestic locations.

That's problematic for the company because franchisees have been bearing much of the cost for renovations that include the kiosks and creating a more modern look. Many restaurant owners have already paid as much as $750,000 per store for the kiosks and other improvements. bloomberg.com

International Workshop on Biometrics and Forensics seeks papers for conference presentation

Apple warns of security risks from German law to open up mobile payments

Should customers just be paid for their data?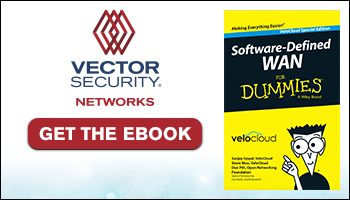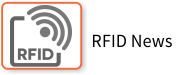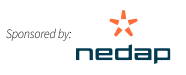 ---

Essentiel Antwerp Prepares 40-Store
RFID Deployment

Belgian fashion design and retail company Essentiel Antwerp is deploying an RFID system at 40 of its stores that provides the firm with greater visibility into its stock counts, thereby improving the availability of its products in stores, and also enabling omnichannel sales. The solution consists of Nedap's !D Cloud software and handheld UHF RFID tag readers.

Essentiel Antwerp operates 55 stores across Western and Central Europe, most of which will be RFID-enabled, meaning the stores will be equipped with handheld RFID readers and connect to Nedap's !D Cloud solution. Essentiel Antwerp, launched by a young couple in 1999, originally sold T-shirts consisting of four styles in 20 colors from their apartment. According to the company, the T-shirts "sold like hot cakes," and it quickly expanded to other products sold in signature Essentiel stores across Europe.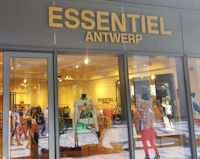 "After a rapid pilot in the coming months, we expect full rollout before mid-2020." The company selected the Nedap solution based on its flexibility as a software-as-a-service model, ensuring a low cost of entry, while the stores could expand the use of the technology over time.

"They knew cloud-based was the way to go," he says, and Essentiel Antwerp was looking for a solution that could be deployed quickly. "That is why they chose Nedap, as this allows for self-deployment on a global scale."

In addition to improved inventory visibility, the company says it expects to consolidate various inventories—such as wholesale, e-commerce and retail in stores—into one virtual inventory, allowing optimal accessibility for staff members and customers. The company could then launch its omnichannel sales. rfidjournal.com
---


Harnessing the Power
of Social Media
Bob Oberosler, Former Group VP of AP, Rite Aid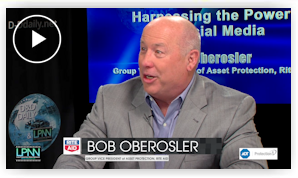 As retailers cope with limited budgets in this digital age, how is LP evolving and how do we continue to improve performance with what appears to be decreasing resources?

Bob Oberosler, former Group Vice President of Asset Protection for Rite Aid, shares where he thinks the industry is going and how LP/AP teams can harness the power of social media, crowd sourcing, and artificial intelligence to fight retail crime and reduce shrink.
Episode Sponsored By


---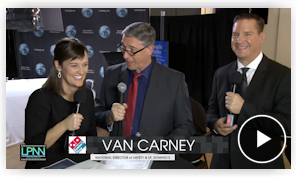 Van Carney, National Director of Safety and Loss Prevention for Domino's, and board member for the RLPSA, tells us what's new at this year's annual conference in Dallas, how RLPSA's regional CONNECT events developed, and why retailers should get involved.
---




---

SCAM ALERT: Fraud picks up as holidays approach
Online shoppers are particularly vulnerable
As shopping picks up around the holidays, so do scam emails that phish for consumers to click links and provide financial information. About 96% of cyber crimes begin over email, said Shawn Waldman, CEO and founder of Miamisburg-based Secure Cyber Defense.

"Being able to craft the perfect email that makes it look like Macy's is giving away Kuerigs is very easy and everybody's going to click on it," he said. "Listen to your gut. Look out for those fake Black Friday sales." Some emails around the holidays appear to be from legitimate delivery companies like the United Parcel Service or FedEx to track recent purchases.

To avoid clicking on a bad link, Waldman said to hover over a hyperlink to make sure it's going to the website of a legitimate company. When malware is downloaded into a computer, some pop-ups might appear offering to help clean out the system and get rid of viruses. Many times these are also scams.

Other scam pop-up windows may show up while online shopping that offer help with the checkout process, said Natalie Dunlevey, president of National Processing Solutions.

Dunlevey said shoppers should never give any information over a website that doesn't contain the letters 'https' in the address bar as well as the padlock symbol. Sites without those items are not secure. daytondailynews.com

Amazon adds risk with the rise of China-based sellers
Amazon's China business is bigger than ever. That is because it has aggressively recruited Chinese manufacturers and merchants to sell to consumers outside the country. And these sellers, in turn, represent a high proportion of problem listings found on the site, according to a Wall Street Journal investigation.

The Journal earlier this year uncovered 10,870 items for sale between May and August that have been declared unsafe by federal agencies, are deceptively labeled, lacked federally-required warnings, or are banned by federal regulators. Amazon said it investigated the items, and some listings were taken down after the Journal's reporting.

Of 1,934 sellers whose addresses could be determined, 54% were based in China, according to a Journal analysis of data from research firm Marketplace Pulse.

Amazon's China recruiting is one reason why its platform increasingly resembles an unruly online flea market. A new product listing is uploaded to Amazon from China every 1/50th of a second, according to slides its officials showed a December conference in the industrial port city of Ningbo. Chinese factories are squeezing profit margins for middlemen who sell on Amazon's third-party platform. Some U.S. sellers fear the next step will be to cut them out entirely. wsj.com

Kroger, Ocado To Bring Sixth High-Tech CFC, 400 Jobs To Wisconsin

Amazon Drives 115% Rise in Ecommerce Ad Spend During Q3
---

---

Chicago, IL: Teams of shoplifters target Chicago stores near downtown, North Side
Chicago police confirm there have been nine separate shoplifting cases recently, involving teams of criminals with anywhere between two and seven suspects working together to swipe merchandise. The shoplifting cases have occurred in Lincoln Park, the Magnificent Mile, Loop and South Loop between Nov. 6 and Nov. 10. In three of the cases, employees have been injured.

The number of cases and increasing violence involved have alarmed at least one Chicago alderman who represents part of Michigan Avenue. "We're also seeing an increasing amount of violence associated with this, where security guards are being pepper-sprayed, they're being Maced, they're being physically assaulted when they try to intervene," said Ald. Brian Hopkins, who represents Ward 2, which includes part of Michigan Avenue.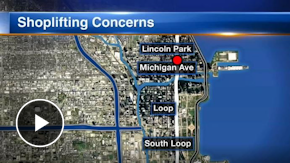 Chicago police haven't indicated the nine cases are connected. However, there is concern from city and business leaders that shoplifters are no longer worried about being prosecuted. "People can steal with impunity because they know they are not going to be arrested or prosecuted," said Michael Edwards, CEO and president of the Chicago Loop Alliance. "And that has been a big problem for us." Ald. Hopkins echoed that statement, adding a political twist as well. He said since Cook County State's Attorney Kim Foxx was elected, shoplifting has increased 30% on the Magnificent Mile. "The shoplifters have gotten so bold. They have no fear of prosecution. We need to change that," Alderman Hopkins said. "

MICHIGAN AVENUE - TWO CASES REPORTED
Chicago Police report that a man and woman were charged after swiping merchandise from a store in the 400 block of North Michigan Avenue. It happened on Wednesday, November 6, around 8:20 p.m. Three days later, five shoplifters working together targeted the H & M store on the 800 block of North Michigan Avenue. Three females caused a distraction, while two males swiped merchandise, according to police. No one was arrested.

THE LOOP - TWO CASES REPORTED
Seven males entered a business, grabbed merchandise, and left the store without paying, police reported. It happened Wednesday, November 6, on the 0-100 block of South State Street at about 4:45 p.m. A man who tried to stop the seven suspects was injured after one of the suspects punched him in, police said. He declined medical treatment.

On Saturday, November 9, another shoplifting case is reported on the same block of South Street. Two females and a male were swiping items from a store. When two people, a 24-year old woman and 30 year-old-man, tried to stop the three suspects in the store's entrance, one of the shoplifters sprayed the male victim in the face with an aerosol. Police do not describe what type of chemical was used, but the male was transported to Mercy Hospital.

SOUTH LOOP - THREE CASES REPORTED
Chicago Police report three business have been targeted in the same shopping district on the 1000 block of South Canal. The cases were reported on November 8th and 9th. They happened at Marshall's, Burlington, and DSW. Police report that two of the cases ended with arrests.

LINCOLN PARK CASES - TWO CASES REPORTED
Shoplifters targeted the Patagonia store twice during the last week. On Saturday, November 9, five juveniles swiped merchandise and left the store, police reported. Police said all five were arrested and charged with felonies. They range in age from 11-15. Shoplifters targeted the same store a day later, on Sunday, November 10. Two suspects stole merchandise. No arrests have been made in this case. abc7chicago.com

Chicago, IL: Official says shoplifters 'acting with impunity,' blames limits on felony charges


Glendale, WI: Prosecutors say 17-year-old was involved in theft of 41 iPhones worth $33K from Apple Bayshore
Apple Bayshore was hit by thieves not once, not twice, but three times, and prosecutors said the suspect got away with $33,318.95 worth of products. A felony charge of retail theft -- intentionally taking greater than $10,000 was filed on Oct. 10 against Terrance Beeks, 17, of Chicago. Prosecutors said the three incidents happened on Sept. 11, Sept. 15, and Sept. 28. In the first incident, investigators said two males grabbed 12 display phones and ran -- getting away in a red/maroon Kia Optima with Illinois plates -- registered to an Illinois man. The total amount of merchandise taken was $11,383.

In the second incident, two males entered the store and each selected five phones from the display table -- getting away with $4,699.95 worth of merchandise -- fleeing in an Optima. Prosecutors said the phones from these two incidents were recovered from multiple EcoATM locations in Illinois. In the third incident, three males entered the store, and an employee noted he believed he recognized them from previous thefts. They took 19 display phones and ran -- getting away with $16,781.

The criminal complaint noted none of these phones were recovered. Beeks and three others were arrested on Oct. 5, when police stopped an Optima near Bayshore. Beeks was a passenger in that vehicle, according to prosecutors, and admitted to being involved in the thefts. He said the person who was driving the Optima that day would pay him $150 for iPhone 10s, and $250 for iPhone 11s. Beeks was wearing the same clothing he was wearing during the Sept. 28 crime when he was arrested, and a sweatshirt he wore was found in the Kia, according to prosecutors. Beeks pleaded not guilty on Oct. 23, when he waived his preliminary hearing. A scheduling conference was set for Nov. 21. fox6now.com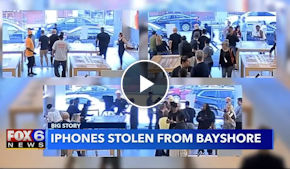 Eau Claire, WI: Woman charged after Minnesota, Wisconsin Ulta Beauty stores report $35,000 of stolen items


A Minneapolis woman has been charged in Eau Claire County after various Ulta Beauty stores in Minnesota and Wisconsin reported stolen merchandise. Court documents show 32-year-old Miranda Roberts has been charged with identity theft- avoidance, identity theft- financial gain, misdemeanor retail theft- intentionally take (< $500), felony retail theft- intentionally take (> $500- $5,000) and felony retail theft- intentionally take (> $500- $5,000). Minnesota court documents show Roberts has also been charged with Thef- take/use/transfer movable property in the state of Minnesota. Store workers told officials they had received a company-wide email warning them of Miranda Roberts, who had been stealing from Ulta Beauty stores in Minnesota and Wisconsin. weau.com

Doral, FL: $10,000 Sephora Store robbery causes panic at Miami International Mall
Some shoppers suffered minor injuries after a theft at a store inside Miami International Mall in Doral caused a panic. Doral Police could be seen surrounding the shopping center along Northwest 107th Avenue, Thursday afternoon. Police said the crooks went into Sephora, grabbed around $10,000 worth of merchandise and took off running through the mall. Shoppers unsure of exactly what was happening scrambled to get away from the area, causing a few to suffer minor injuries. The store shut down for the rest of the day. wsvn.com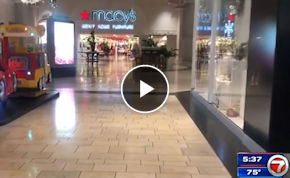 South Euclid, OH: Smash & Grab Burglars steal $24,000 worth of hair from beauty Supply store

Suffolk County, NY: Women Wanted For Stealing $1,700 of UGG Boots from Long Island Store

UPDATE: Charlotte, NC: Group of five women facing charges for Organized Retail Crime at Northlake Mall



Shootings & Deaths
Pico Rivera, CA: Man killed, woman critically injured after fire tears through Pico Rivera strip mall
A man was killed and a woman was hospitalized with severe burns after a fire ripped through a single-story strip mall in Pico Rivera Wednesday night. Firefighters with the Los Angeles County Fire Department were called to the 9300 block of E. Whitter Boulevard at about 8 p.m. Fire officials say the fire sparked in the attic of a family-owned nail salon. Firefighters discovered one of the victims became trapped in flames and was rushed to Los Angeles County + USC Medical Center where he died overnight, fire officials said. foxla.com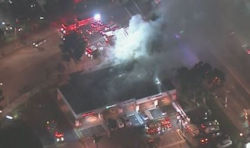 Robberies, Incidents & Thefts
Century City, CA: Westfield Century City Mall Burglary Triggers Panic
Police converged on the Westfield Century City mall Thursday afternoon in response to reports of a possible smash and grab burglary at a business inside the mall. On a day when Southern California was shaken by a mass shooting at a Santa Clarita high school, the police presence triggered false rumors and panic regarding a mall shooting. patch.com

Anchorage, AK: APD teams up with Loss Prevention to catch shoplifters
Eight Anchorage police officers spent a day inside one of the city's larger retail stores this month patrolling for shoplifters. Over eight hours, police arrested six people at a Fred Meyer store on Abbott Road. Police say the six separately tried to steal more than $1,100 of merchandise in all. It was the first instance of Anchorage police teaming up with a retail store with the goal of catching shoplifters in action. The initiative reflected broad frustration among local retailers about what's been characterized as a sharp rise in property crime in the past two years. Dozens of new officers have been hired in recent years, which allows police to dedicate more time to proactive policing, said Capt. Kevin Vandegriff, who leads the department's crime suppression unit.

But Vandegriff said police had also been hearing reports from private security groups around the city that thefts were coming more often with the threat of violence. Vandegriff didn't have specific data to corroborate the claims, and research by the University of Alaska Anchorage has shown that the rates of larceny and violent crime . Research tied to Alaska's criminal justice reform has shown that putting people in jail for short periods of time for shoplifting isn't an effective deterrent, and , are working on programs that target the deeper issues that might motivate theft, like addiction or mental illness. stockdailydish.com

Indianapolis, IN: Deputy Constable fired after video of alleged racial profiling situation outside Nordstrom Rack
A Lawrence Township deputy constable was fired after a video surfaced that showed him confronting a pair of cousins who were shopping in an Indianapolis Nordstrom and accusing them of "being suspicious." Aaron Blackwell and Durell Cunningham said they feel like they were being racially profiled by a man who was acting as a security guard Tuesday at the Nordstrom Rack in Castleton. That man was later identified by Lawrence Township Constable Terry Burns as a deputy constable, although Burns would not release the man's identity. theindychannel.com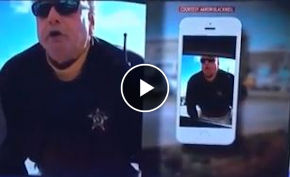 Daytona Beach, FL: Woman locks herself in Walgreens, smoking, sleeping and heating up food
49-year-old Valorie Phillips Hannigan intentionally stayed in a Walgreens after the store closed was found smoking a cigarette and warming up food, according to the Daytona Beach Police. Police said the business alarm at the pharmacy started going off around 5 a.m. Wednesday and management saw a woman inside the store placing items inside a backpack. When authorities arrived, they said they found Hannigan smoking a cigarette in the woman's bathroom with a plate of food she heated up in the break room's microwave. Hannigan is not suspected of stealing anything. She was arrested on an unarmed burglary charge. clickorlando.com

Danville, VA: Police Investigating Target Store Burglary, electronics theft

Stamford, CT: Man charged with robbery, shoplifting at Macy's; LP Agent breaks an ankle

Retail Store Owner Blows Up his Store to Collect $500,000 Insurance

---
Sentencing
---
Counterfeit


● Beauty Supply - South Euclid, OH – Burglary
● C-Store – Moab, UT – Burglary
● C-Store – Campbell County, VA – Burglary
● Dollar General – Dayton, OH – Robbery
● Dollar General – Nottingham, MD - Burglary
● Jewelry - Ellenton, FL - Robbery
● Jewelry – Pittsburgh, PA - Robbery
● Kohl's – Hooksett, NH – Armed Robbery
● Liquor – Santa Ana, CA – Armed Robbery
● Macy's – Stamford, CT – Robbery/ Assault on LP
● Pawn Shop – Streamwood, IL – Robbery
● Restaurant – Belmar, NJ - Burglary
● Restaurant – Richmond Heights, OH – Armed Robbery
● Restaurant – Green Township, OH – Armed Robbery
● Sephora – Miami, FL – Robbery
● Target – Danville, VA – Burglary
● Walgreens – Daytona Beach, FL - Burglary
● Walmart – Escambia County, FL - Armed Robbery
Daily Totals:
• 11 robberies
• 7 burglaries
• 0 shootings
• 0 killed
Weekly Totals:
• 67 robberies
• 33 burglaries
• 1 shooting
• 1 killed




---



Robert Galaviz named Asset Protection Training Specialist for Randalls Food Market
Angel Torres, LPC promoted to Regional Loss Prevention Manager for The Gilbert Company

Steve Sturgill, LPC named Manager of Logistics Investigations for Amazon

Benjamin Swope named Executive Team Lead Assets Protection for Target


Jackie Mossberger promoted to Loss Prevention Manager, Analytics for Cost Plus World Market
Submit Your New Hires/Promotions
or New Position
See all the Industry Movement
---





Feature Your Job Here For 30 Days -
70% Aren't On The Boards
Post your job listing
---
Featured Job Spotlights

Greater Toronto Area, Canada
Become the Newest Member of the VF Family. As the Regional Loss Prevention Manager, you will have the critical function to support an entire region of stores and serve as the subject matter expert in loss mitigation. You will have the great responsibility to own and oversee all matters and investigations of internal and external theft...

Boca Raton, FL
The Senior Investigator is part of a fast-growing, ever changing environment that partners with Store Operations to ensure we provide the best experience to our customers. The Senior Investigator is responsible for assisting with implementing a strategy to combat organized retail crime and external theft across the TJMaxx and Marshalls brands...

Seattle, WA
The Loss Prevention Investigator is part of a fast-growing, ever changing environment that partners with Store Operations to ensure we provide the best experience to our internal and external customers. With a focus on internal cases, the Investigator takes complex investigations head-on through establishing solid partnerships with store and LP leadership...

San Jose, CA
The Loss Prevention Investigator is part of a fast-growing, ever changing environment that partners with Store Operations to ensure we provide the best experience to our internal and external customers. With a focus on internal cases, the Investigator takes complex investigations head-on through establishing solid partnerships with store and LP leadership...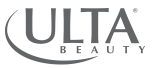 San Jose or Fresno, CA
The Area Loss Prevention Manager (ALPM) drives shrink improvement and asset protection programs for two (2) to four (4) Districts which contain approximately 25-65 Ulta Beauty Stores. The Area Loss Prevention Manager is responsible to assess store procedures, promote awareness and methods to prevent, protect and control losses...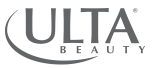 Area LP Manager
Sacramento, CA
The Area Loss Prevention Manager (ALPM) drives shrink improvement and asset protection programs for two (2) to four (4) Districts which contain approximately 25-65 Ulta Beauty Stores. The Area Loss Prevention Manager is responsible to assess store procedures, promote awareness and methods to prevent, protect and control losses...

Regional Asset Protection Manager (North East)
Boston, MA
The successful candidate will be responsible for the management of the Asset Protection function in their assigned area. Guide the implementation and training of Asset Protection programs, enforcement of policies and procedures, auditing, investigations and directing of shrink reduction efforts...

Area Loss Prevention Manager
Charlotte, NC
Our Area Loss Prevention Managers ensure safe and secure stores through the objective identification of loss and risk opportunities. Our Area Loss Prevention Managers plan and prioritize to provide an optimal customer experience to their portfolio of stores. They thrive on supporting and building high performance teams that execute with excellence...

Area Loss Prevention Manager
Seattle, Portland or Salt Lake City
Our Area Loss Prevention Managers ensure safe and secure stores through the objective identification of loss and risk opportunities. Our Area Loss Prevention Managers plan and prioritize to provide an optimal customer experience to their portfolio of stores. They thrive on supporting and building high performance teams that execute with excellence...

Area Loss Prevention Manager
Calabasas, CA
Our Area Loss Prevention Managers ensure safe and secure stores through the objective identification of loss and risk opportunities. Our Area Loss Prevention Managers plan and prioritize to provide an optimal customer experience to their portfolio of stores. They thrive on supporting and building high performance teams that execute with excellence...

Loss Prevention Operations Specialist
Tucscon, AZ
The Loss Prevention Specialist will oversee the Burglar/Fire Alarm and overall Physical Security function for stores including CCTV for all new stores, renovations, acquisitions, closing, existing stores and warehouses. In addition, this position supports the security/property control component for the Corporate Headquarters main campus...

Featured Jobs
---
JOB TITLE
COMPANY
CITY/STATE
DATE ADDED

Vice President
VP Risk Management
Delaware North
Buffalo, NY
Oct. 1
VP, Asset Protection, North America
Ralph Lauren
Nutley, NJ
Oct. 30

Director

Al J Schneider Company

Louisville, KY

Sept. 12

Dir. Loss Prevention
B-Mart
Eugene, OR
Nov. 7
Dir. Risk Management & Insurance
Carvana
Phoenix, AZ
Oct. 30
Dir. Internal Audit
Cracker Barrel
Lebanon, TN
Aug. 27
Dir. Organized Retail Crime
Family Dollar
Chesapeake, VA
Nov. 5
Dir. Risk & Analysis
Genesco
Nashville, TN
Nov. 5
Dir. of Security
Liberty Compassion
Clinton, MA
Oct. 28
Dir. Loss Prevention
Lovesac
Stamford, CT
Aug. 12
Dir. Internal Audit
Michaels
Irving, TX
July 12
Dir. of Asset Protection
MobileLink/Cricket Wireless
Sugarland, TX
Nov. 12
Dir. of Loss Prevention Operations
Nike
Beaverton, OR
Oct. 16
Program Dir. LP & Security
Peloton Interactive
New York City, NY
Nov. 12
Dir. Loss Prevention
Petco
San Diego, CA
Aug. 22
Cybersecurity & Privacy Protection Dir.
PwC
Seattle, WA
Nov. 5
Dir. Security/Risk
Southern Glazers Wine & Spirits
Las Vegas, NV
Sept. 25
Dir. Risk Safety
Super Valu
Providence, RI
Sept. 24
Dir. Loss Prevention
Surf Style Retail Management
Hollywood, FL
Nov. 15
Dir. Enterprise Security
US Cellular
Chicago, IL
June 13

Corporate/Senior Manager
Sr. Loss Prevention Manager
Carvana
Phoenix, AZ
Oct. 30
Sr. Loss Prevention Manager
Gap Inc.
San Francisco, CA
Oct. 29
Information Security Strategy Manager
Gap Inc.
San Francisco, CA
Nov. 5
Mgr. Risk Management
Harvest Health & Recreation
Tempe, AZ
Oct. 30
Sr. Manager of Investigations - Asset Protection
JCPenney
Plano, TX
Nov. 8
Sr. Security Project Manager
Verizon
Waltham, MA
Oct. 30

VF Corporation

Denver, CO
June 18
The Walt Disney Company
Burbank, CA
Oct. 14
Compliance Investigations Manager
Walgreens Boots Alliance
Deerfield, IL
Nov. 5



---


---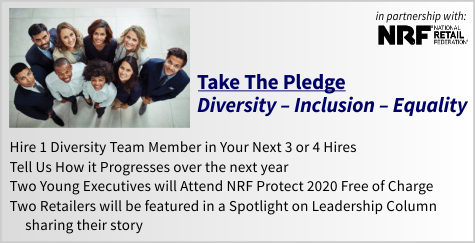 ---

Seems like the longer a process goes, the harder it is for everyone to stay focused on the initial purpose and maintain the enthusiasm as when it began. Time and difficulty have their impact, but maintaining the passion and enthusiasm is up to each person. With the last step seemingly the easiest, it is usually the most critical step of all and many tend to approach it as if it is a mere formality when, in reality, that last step can be the biggest and, if you do not watch out, it could be a step right off the cliff.

Just a Thought,
Gus




(content subject to approval)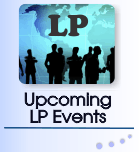 ---
Recruiting?
Get your job e-mailed to everyone... everyday
Post on our Featured Jobs Board!
Not getting the Daily?
Is it ending up in your spam folder?
Please make sure to add d-ddaily@downing-downing.com to your contact list, address book, trusted sender list, and/or company whitelist to ensure you receive our newsletter.
Want to know how? Read Here



36615 Vine Street, Suite 103
Willoughby, OH 44094
440.942.0671
copyright 2009-2019
all rights reserved globally