The D&D Daily Mobile Edition
November 16,

2015



The LP Industry's #1 News Source - Informing, Educating and Instilling a sense of community



Moving Up
Sponsored by Stanley Security
See all "Moving Ups" Here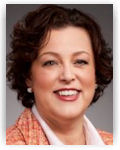 Julie Giblin was named Vice President of Loss Prevention for ULTA Beauty. Julie previously held the position of Group Vice President, Store Operations for Family Dollar since March of this year and prior to that she was the Vice President of Loss Prevention for the retailer for over a year. She has held other executive level leadership positions for Family Dollar including Divisional Vice President of HR Store Operations, Regional Vice President of Loss Prevention, Director Store Operations HR Projects and Human Resources Director. Julie earned her Bachelors of Arts degree in History from Saint Anselm College. Congratulations Julie!

News Brief
Sponsored by WG Security Products, Inc.
After Paris Attacks, Waiting for Shopping and Culture to Come Back to Life
On Monday, a gray and windy day here, there was not the usual long line outside the Abercrombie & Fitch store. Instead a guard beckoned in the occasional customer. Nearby, the dozens of stalls of the Christmas market remained closed by official order, leaving the small merchants unable to sell their spiced wine, beer and sausages, or wares like clothes, ornaments and other knickknacks.

Though holiday shopping might seem a minor consideration compared with the loss of life, activity in the coming days on the French capital's most famous shopping street could be an indicator of whether the attacks have dealt a blow to the city's commerce and the country's effort to achieve a sustained economic recovery.

And as European leaders, along with President Obama, have identified the threat from the Islamic State group as broader than a French risk, there is concern of a wider economic impact if fear keeps people from wanting to travel or to gather in holiday crowds. And the attacks have come at an already bad time for the eurozone economy, which has been plagued for years by slow growth and high unemployment.

How lasting the effect will be on the Paris economy or beyond, once the initial shock has faded, is difficult to predict. Typically, economists say, the commercial impact of terrorist attacks tends to be small and temporary. That was the case after attacks in London in 2005, in Madrid in 2004, and even in New York in 2001.

Maybe in the first few weeks, when you go to shopping malls and things like that, maybe we'll find that people are a little shy," he said. "But after that, people will go through a sort of normalization." "If people don't come, if the tourists are too scared, there will be big economic repercussions for everyone."

In case you missed it, click here to see our Special Report on the Paris terrorist attacks and its implications for the retail security industry. nytimes.com
15 Security Officers Killed in October
October proved to be a deadly month for private security officers in the U.S. A total of 15 security officers were confirmed killed while on duty. But we estimate based on a number of different factors, that 18 security officers may have been killed. Of the confirmed deaths, 13 died of gunfire, 1 of a medical condition and 1 from injuries sustained in a vehicle accident. During the month of October, 181 other on duty security officers were critically injured from gunshots, severe trauma sustained during assaults, stabbings and in five incidents, injured during assaults with a motor vehicles. A complete statistical analysis of data to determine the number of security officer assaults during the month of October is incomplete. privateofficerbreakingnews.com

Mall Of America steps up security following Paris attacks
The Mall of America says they are implementing extra security precautions following the terrorist attacks in Paris. "We will continue to follow the situation, along with law enforcement, and will remain vigilant as we always do in similar situations," a Mall of America spokesperson told KARE 11. He said some of the extra security precautions may be noticeable to guests, other won't be.

Deputy Bloomington Police Chief Mike Hartley says their department doesn't plan to step up security at this point because they already have an increased presence at the nation's busiest shopping center. Hartley says that's typical, especially around the holidays. He said Saturday there has been no specific threat directed at the mall.

The Bloomington megamall attracts some 40 million visitors each year.
In February, a video purportedly made by al-Qaida-linked rebels urged Muslims to attack shopping malls. The video specifically mentioned the Mall of America. Authorities said at the time there was "no credible" evidence suggesting a U.S. mall attack was in the works. kare11.com

Apple's Tim Cook's Sends Company-Wide Email After Melbourne Store Racial Incident
To say it's been a bit of a PR nightmare for Apple this week is totally fair. Video surfaced on Tuesday showing Apple Retail Store employees in Melbourne, Australia giving three black teenagers the boot, preemptively worried that the group "might steal something," as one employee phrased it.
Apple has since apologized for its employees' actions and issued a statement reaffirming the company's stance on diversity and inclusion.

Apple CEO Tim Cook sent an email out to every Apple employee earlier this week, reiterating the company's values and highlighting some additional steps Apple will take to ensure that this kind of a situation doesn't happen again. pcmag.com

12 Cost-Efficient Video Surveillance Strategies - National Stores in the News
There are plenty of books, webinars and conferences on cost-effectiveness analysis. But the simplest is producing good results without costing a lot of money, which is also an important mission of enterprise security executives. Here are 12 strategies when it comes to security video and surveillance. 1. Get internal partners. 2. Go with cloud-based services. 3. Consider megapixel and panoramic cameras 4. Emphasize optics selection and quality. 5. Review transmission options. 6. Evaluate methods to store and retrieve video. 7. Access the advantages of Power over Ethernet. 8. Create an analog to IP/network migration plan in steps that match security needs and locations as well as budget. 9. Working with a dealer or integrator, pick a solution or an upgrade that is easier to install and maintain. 10. Concentrate on a security platform that scales up easily and blends diverse security systems within a single intuitive interface. 11. As prices come down for video analytics, look at this technology at the edge in cameras or in system software. 12. Embrace to some degree the Internet of Things. securitymagazine.com

Kering To Resume Mediation In Alibaba Counterfeit Case - After Ma Said He'd Rather Lose then Settle
Luxury brand conglomerate Kering SA told a New York federal judge it would heed his advice and continue with mediation in a lawsuit accusing Alibaba Group Holding Ltd. of enabling counterfeiters who sell knockoff goods. Kering, which owns brands like Gucci and Yves Saint Laurent, said in a letter to U.S. District Judge P. Kevin Castel on Wednesday that it had reconsidered an earlier request to pull out of discussions and was willing to meet with a mediator in an effort to resolve the case.

Talks between the two sides began to falter earlier this month after Alibaba founder Jack Ma told Forbes magazine that he would rather lose the case than settle. Nonetheless, Judge Castel had "strongly recommend[ed]" they continue mediation. law360.com


Fleets Honored for Security, Claims and Loss Prevention Programs
ABF Freight, Old Dominion Freight Line, and Roehl Transport took home honors from the American Trucking Associations' Safety, Security and Human Resources Conference in Little Rock, Ark.

ABF Freight System, a less-than-truckload carrier based in Fort Smith, Ark., won the 2015 Excellence in Trucking Security Award. Each year, carriers applying for consideration under this award's guidelines are evaluated based upon the extent and effectiveness of their security programs, such as security policies, procedures, training, and record. ABF Freight Systems' data for 2014 included a 12% reduction in the year-over-year cargo theft ratio and no incidents of full-load cargo theft.

This year, The Excellence in Claims and Loss Prevention Award for a less-than-truckload carrier went to Old Dominion Freight Line of Thomasville, N.C. Their staff of 21 in claims, 10 in loss prevention, six in security and five in clerical support, along with a robust training program, kept the number of claims filed and paid versus total shipments and claims paid steady to declining over the review period. Equally impressive is their 5% increase in the number of claims solved in 30 days or less, according to ATA.

Roehl Transport of Marshfield, Wis., took home the Excellence in Claims and Loss Prevention Award for a truckload carrier. They boasted a 17% increase in the number of claims solved in 30 days or less. Roehl Transports' staff of four in claims, two in loss prevention, two in security and one in clerical support, along with a robust training program, resulted in a 10% drop in year over year claims paid and a 39% year-over-year decrease in the net claim amount paid. truckinginfo.com
FDA Completes Long-Awaited Food-Safety Rules
Wide regulation of produce industry, imported foods intended to avert foodborne illnesses. The regulations issued Friday moved the government closer to implementing a law passed by Congress in 2010, which marked the biggest overhaul of federal food-safety oversight in 70 years. The regulations follow a wave of deadly outbreaks in the past decade that have been traced to produce and are aimed at creating a food-safety system that will be less reactive and better at preventing contamination.

The produce rule for the first time sets federal standards for how fruits and vegetables are grown, harvested, packed and stored to reduce contamination risks. The imported-foods rule enables the FDA for the first time to hold importers accountable for ensuring their foreign suppliers meet U.S. safety standards.

It is unclear, however, if the FDA will receive all of the funding the Obama administration says it needs to fully implement and enforce the law. The FDA has said it requires $260 million. wsj.com

Is Black Friday shopping safe anymore? Target shoppers and Asset Protection weigh in
Jeremy Screeton's been managing Target security for nine years. This is his first year at the Mishawaka store as an Executive Team Leader in Assets Protection. "We plan out our crowd management months in advance for this time of year," says Screeton. He says they employ off-duty Mishawaka Police officers to help them out. Lt. Tim Williams of Mishawaka Police says it's undetermined how many officers they'll have at the store for security. "If anything were to go wrong," says Screeton, "they're there to assist us in any way they can." He says theft is something they look out for this time of year, but their main concern is keeping the crowd under control and shoppers safe. One way they manage crowds is by putting barriers at the check-out lines and store entrances. "Just so we don't have any people jumping in lines causing any commotion, kinda like that," says Screeton. He also reminds people to notify the store or police if you see anything illegal, or suspicious, while shopping rather than trying to stop the person. "You never engage that person," he says. Screeton says it's important for people to be aware of their surroundings, especially in the parking lot. fox28.com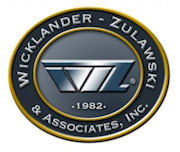 Wicklander-Zulawski Adds More Training Sites to December Schedule
Staying relevant has never been more important for the careers of Loss Prevention and Human Resource professionals Wicklander-Zulawski & Associates, Inc. (WZ) adds three new training sessions to wrap up its 2015 schedule. Interview and Interrogation workshops will be held in Fort Lauderdale, FL, December 9-10, and in Los Angeles, CA, December 15-16. The much sought-out Workplace Investigative Interviewing Strategies seminar for HR/ER professionals will also be held in Ft Lauderdale, FL, on December 9-10.

"Our workshops provide great opportunities for learning at all skill levels," says Shane Sturman, CFI, CPP president and chief executive officer of WZ. "We are happy to provide more venues for those who want to take advantage of our training workshops," says Sturman.

WZ workshops provide an organized way to approach professional development specifically for interviewing. HR and LP professionals, whether just starting out in the interviewing field or needing a refresher of key concepts, will benefit from WZ intense training workshops.

The 2016 schedule of workshops is available and includes training in Miami, Oklahoma City, Nashville, Little Rock, Orlando, Los Angeles, Boston, and Las Vegas. Access the 2016 calendar here.

For more information, visit http://www.w-z.com/six-milestones-to-elite/.

CVS Health posts Area Loss Prevention Director position in Detroit, MI

Retail CMOs forecast 2015 Black Friday sales up 2.4%

Saks Is Shaking Off Retail Gloom with $250 million, three-year restoration of its Fifth Avenue flagship store

Haggen sells 36 stores, takes bids on 55 more

Target Finally Bringing its Small-Format Urban Stores to Manhattan


Quarterly Same Store Sales Results
J.C. Penney Q3 comp's up 6.4%
Dillard's Q3 comp's down 4% with sales down 3%


Last week's most popular news article --

'Facial Recognition Tools Tracking Shoppers' - Makes the news on NBC Los Angeles with Joe LaRocca commenting
It's making the news circuit, so to speak, nationwide - But hasn't been picked up as much as other subjects have
Privacy experts are raising concerns about the tool, which they think goes too far. Many stores use the tool to look for shoplifters. Stores with facial recognition can ask suspects they apprehend to agree to have their photos taken, rather than be arrested, so they can be easily spotted and tracked the minute they come through the door.

The latest research suggests that about 3 out of 10 stores now use facial recognition to track customer behavior.

For more than a year, the U.S. Department of Commerce department held talks with business leaders and privacy advocates to develop a code of conduct for companies using the technology. In June, nine separate privacy groups walked out, saying the companies refused to accept the need for prior permission to face-print consumers.

The NBC4 I-Team reached out to major retailers around Southern California to see if they'd confirm or deny using face recognition technology in their stores. Nordstrom, Bloomingdale's and Neiman Marcus said they don't use it. Wal-Mart confirmed that they tested facial recognition out in several stores but a spokesman said the chain ultimately pulled the plug, saying simply "it wasn't a good fit." Macy's did not return requests for comment, and Saks Fifth Avenue said "no comment." nbclosangeles.com

All the News - One Place - One Source - One Time
The D&D Daily respects your time
& doesn't filter retail's reality

Report Your News!
(content subject to approval)



New POS Malware Lands Ahead of Busy Festive Shopping Season - Now you see it - Now you don't
Security researchers are warning of a new POS malware strain which has the potential to cause yet more pain for retailers and their customers in the run up to the busy festive season.

AbaddonPOS was initially discovered by Proofpoint analysts as it was being downloaded as part of a Vawtrak infection, they wrote in a blog post.

AbaddonPOS isn't the only piece of malware set to cause problems for retailers as they prepare for the busy Christmas shopping period. Cherry Picker has been active since 2011 but remained under the radar thanks to its highly covert nature, according to Trustwave. The POS malware apparently cleans itself from an infected system once it has found what it was looking for, using remote software TeamViewer to remove and overwrite files and logs. infosecurity-magazine.com

Key Positive Enterprise Trends Emerge in Cybersecurity
According to the Global State of Information Security Survey 2016 from PricewaterhouseCoopers (PwC), the vast majority of organizations-91%-have adopted a security framework or, more often, an amalgam of frameworks.

The most frequently followed guidelines are ISO 27001, the US National Institute of Standards and Technology (NIST) Cybersecurity Framework and SANS Critical Controls. Respondents say adoption of these types of guidelines enable them to identify and prioritize threats, quickly detect and mitigate risks and understand security gaps.

This year, 54% of respondents reported they have a CISO in charge of their security program, and 49% have a CSO. Today's CISO is a business manager who should have expertise not only in security but also risk management, corporate governance and overall business objectives. Also, 46% of survey respondents said their Board participates in information security budgets, which may have contributed to this year's significant boost in security spending. infosecurity-magazine.com

90 Percent of Organizations Experience At Least One Insider Threat a Month
According to Skyhigh Networks' Cloud Adoption & Risk Report for Q4 2015, 89.6 percent of organizations experience at least one insider threat each month, up from 85 percent of organizations in Q4 2014. The average organization, the report found, experiences 9.3 insider threats each month. The report, based on analysis of cloud usage across more than 23 million employees, defines insider threats as behaviors that uninentionally expose an organization to risk, such as mistakenly sharing a spreadsheet with employee Social Security numbers externally, as well as malicious activity such as exfiltrating proprietary data.

The report also found that 55.6 percent of organizations experience unusual behavior by privileged users, such as administrators accessing data they shouldn't, each month. esecurityplanet.com

New 'Tally' robot designed to rapidly take stock of store shelves
A new robot from San Francisco startup Simbe is designed to travel the aisles of retail stores to check merchandise stock and placement. ●Tally detaches from a charging dock, then takes high-resolution images of shelves and compares them to an ideal layout, reporting back to store staffers and managers. ●The robot can perform stock functions about 25 times faster than humans equipped with hand-held scanners, Simbe says. The company is offering the robot as a service at launch. retaildive.com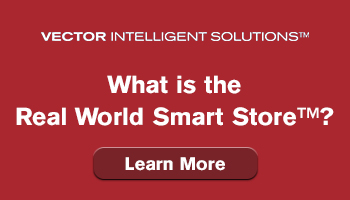 Spotlight on USS

Partnership is first step for USS' new Security Systems Integration line of business
RANCHO CUCAMONGA, Calif., (November 12, 2015) –
USS, a global leader in product protection and security services and solutions, today was named an authorized national distributor of Software House, the leading limited-dealership manufacturer of access control technology.
"This partnership marks another vital shift for USS in the access control market," said Charlie Lunney, vice president of USS' Security Services Integration business. "We know our customers want partners they can trust to design, install, and deliver solutions. Software House has a successful track record that, when combined with ours, takes USS to the next level for delivering enterprise solutions."
"This partnership presents monumental opportunities for USS and Software House by enhancing our ability to serve our customers in the aviation, healthcare, government and banking industries, to name a few," said Doug McHose, president of USS. "We look forward to continuing fast-paced expansion in this important security space and showing more customers how our approach to innovation can improve their business goals."
To learn more about USS' products and services, please visit
www.ussinnovate.com
.

About Software House
Software House security and event management systems are part of the Security Products business unit of Tyco, the world's largest pure-play fire protection and security company. Software House's innovative C•CURE software portfolio combines with a suite of reliable controllers to provide the most powerful security and event management in the industry. Add an unsurpassed integration platform that allows customers to integrate seamlessly with critical business applications, and it's easy to see why Software House solutions are ideal for security-critical applications. For more information about Software House products, visit
www.swhouse.com
.

About USS
USS is a U.S.-based, privately-held global leader in product protection and security solutions. USS is a leading integrator of video surveillance systems, access control and RFID systems. USS is dedicated to innovation and has more than 100 patents issued and pending. For more information, visit
www.ussinnovate.com
.


News from the NRF

Telling the real stories of retail
By Matthew R. Shaw, President and CEO of the National Retail Federation
At NRF, we like to think of ourselves as the industry's chief storyteller. As the nation's largest private-sector employer, with 3.7 million retail establishments across the country employing close to 30 million people serving every community in the nation, retail has a lot of stories to tell.

Our most important audiences in Washington are legislators and opinion leaders. Our ability to advocate on behalf of our members — large and small, bricks-and-mortar and online — is dependent on the perception of the overall value the industry brings to our economy and the jobs we create.

In the heat of political rhetoric, it is easy to forget that retail businesses and the people who work in them not only drive the nation's economy, but also bring great passion and energy to what they do.

This perception is particularly important as we move deeper into the 2016 election cycle. That's why during the second Democratic presidential primary debate we are running two ads to showcase the real stories of real people who work in retail. This marks the first of many efforts leading into 2016, where we will engage at multiple levels to make sure that the true voice of retail is heard and that elected officials support policies that contribute to a vibrant, healthy and robust retail industry that benefits the U.S. economy.

To read Matthew Shay's complete viewpoint, click here. retailingtoday.com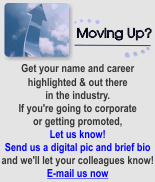 Using Video Intelligence to Realize Positive Financial Impact in Retail
Chris Nichols, VP LP, National Stores
Tom Arigi, Sr. Dir. AP, Wal-Mart US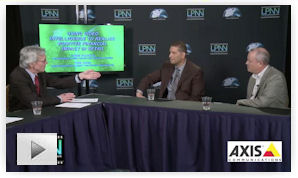 Chris Nichols, VP of Loss Prevention for National Stores, and Tom Arigi, Sr. Director of Asset Protection for Wal-Mart US (and former SVP of LP for National Stores), tell us about the successful video analytics program developed at National Stores and how it helped the LP department deliver immediate financial results for the company. Tom talks about the process of selling his vision to senior management and the key role their solution-provider partners played in the rollout. While Chris talks about the video platform's ROI, how the program has evolved, and why the technology is now helping them drive sales in addition to identifying theft.
---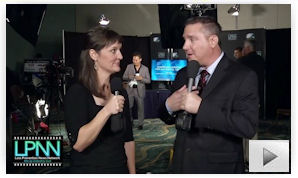 In this LPNN Quick Take, Joe and Amber tell us how they approach the loss prevention conferences each year, what technologies they look at, and how they think about the business at large.
Solution Providers, have a video or commercial you want to publish? Contact us.


e-commerce

Sponsored by The Zellman Group
Counterfeit - Alibaba's "cancer they have to deal with"
Since 2013, Alibaba spent $161 million to eradicate the problem. In May, a lawsuit filed by Kering — which owns luxury giants like Gucci and Yves Saint Laurent — sought monetary damages and an injuction against Alibaba for allegedly selling phony goods on its site. Weeks later, the American Apparel & Footwear Association wrote an open letter to Ma pleading that he crack down on the issue.

Because Alibaba, similar to eBay and Amazon, acts as a portal for third-party sellers, it is difficult for retailers from eBay to Etsy to regulate the merchandise sold. It's even harder in China, where it's estimated 40% of goods sold are counterfeit. Searches conducted by Business Insider revealed sellers claiming to sell used products from Chanel, Burberry, Rolex, and Gucci. It's unclear if these products are verified by Alibaba.

The company now uses algorithms, as well as random checks on suppliers, to identify sellers who might be advertising counterfeit goods, according to Barron's. businessinsider.com

Why Alibaba will never stop counterfeiting - Coming Tomorrow

No security silver bullet for mobile payments
According to Verizon's Data Breach Report for 2015, mobile devices are a growing target for hackers, with over 5 billion mobile apps that are vulnerable to remote manipulation. Most of this malware is just annoying rather than malicious, but as mobile payments become more widespread, we can expect that to change. Moreover, as the number and distribution of mobile devices continues to dramatically increase, so does the potential for new methods and opportunities for attacks. Unfortunately, protecting mobile payments is a lot more complex than simply adding a chip or an extra piece of software. But the many entities part of the ecosystem advertise various technologies as "the only solution" needed for securing mobile payments. Regardless of what vendors would say, no single tactic resolves all the threats. There is no silver bullet to securing mobile payments. mobilepaymentstoday.com

Amazon vendors flog thousands of rooted, malware-laden tablets
Amazon is unwittingly acting as the retail channel for thousands of Android devices preloaded with nightmare advertising malware and with operating systems rooted, users and security boffins allege. The blackbox tablets badged under various brands and flogged on the ecommerce site and elsewhere are A$100 (50 pounds) Android units that customers allege is arriving preloaded with malware. Chinese security firm Cheetah Mobile says it knows of 17,233 that had its antivirus installed; the number without their AV is feasibly much higher. theregister.co.uk

Apple Pay and other mobile wallets have done a terrible job explaining how secure they are

Square Sees Rise In Fraud Rates As It Readies For IPO

Apple Pay launching in Canada With American Express

"Fraud is not a person - it is a dynamic grouping of statistics that deviate from the norm."
Stuart B. Levine, CFI, CFCI
CEO, The Zellman Group & Zelligent


ORC News
Sponsored by NEDAP

ORC's 'PRC' Report
Organized Retail Crime's Publicly Reported Cases Report
List of ORC Laws by State
30 states currently have ORC state laws. Below are links to each state's legislation and the year the law was enacted. 3 states have ORC laws pending: Indiana, New York and Oklahoma.

Little Rock, AR: Legal Troubles for Former Landers Toyota Employee Over $441,000 Tire and Accessories Theft
It looks like things are going from bad to worse for Kevin Kinsey, a former employee of Landers Toyota of Little Rock. He already had been charged with a felony, accused of stealing $441,000 in tires and accessories from Landers, and now he's facing a lawsuit from his former employer for fraud and conspiracy. Kinsey, 30, hired on at Landers in January 2014 and worked for the dealership until the end of May, when he was fired, according to the lawsuit filed by Landers' attorney. arkansasbusiness.com

Kroger and Nashville Metro Police team-up to take down an ORC Ring
The Nashville Metro Police Department Fraud Unit and Kroger ORC Division teamed up and executed a search warrant on the Village Market located on Tennessee Ave. in Nashville Tennessee. Over the last two months police and the Kroger ORC unit have conducted numerous undercover operations and have sold the owner Parviz Moghaddam over $5,200 in portrayed to be stolen merchandise on 6 different occasions. Each time the owner has placed additional orders for stolen merchandise such as cigarettes, over the counter medicine, tide detergent, coffee, and meat. During the search warrant a semi-automatic pistol and approx... $5,200 in cash was seized along with the markets entire inventory with the exception of perishable goods. Also seized was $1,700 in merchandise that was sold to the owner during the operation. Charges on the owner Partiz Moghaddam are pending. fox17.com
Wheeling, WV: Three arrested for thefts at Kohl's, Cabela's, Walmart and Target
Three men have are behind bars after police say they stole several items from multiple stores at the Highlands. George Johnson, Kevin Johnson, and Mark Kroldart were arraigned this morning by Ohio County Magistrate Harry Radcliffe and placed under a $30,000 bond after being caught stealing goods from Kohl's; according to a criminal complaint. The complaint also says the three had stolen goods from Cabela's, Wal-Mart, and Target. Loss prevention for the stores were able to ID the men and they were arrested by Ohio County Sheriff Deputies. They are now facing felony larceny charges. wtrf.com
Tallahasee, FL: Deputies arrest man in $10,000 Walmart Smartphone theft
Deputies arrested a 29-year-old man Saturday on grand theft charges after he allegedly stole 18 smartphones from Walmart since October. Each phone was valued at nearly $600. Surveillance video footage shows four separate instances which Matthew Lanier took phones out of the smartphone display and concealed them before leaving Walmart, located on West Tennessee Street, explained Lt. Grady Jordan of the Leon County Sheriff's Office. On Friday, Lanier returned to the store and was arrested without incident. tallahassee.com

West Nyack, NY: Brooklyn man charged with stealing $1,124 in cologne from Abercrombie in Palisades Center
A 30-year-old Brooklyn man faces felony charges for allegedly stealing $1,124 worth of cologne and accessories from a clothing store at the Palisades Center. Kevin Lambert was arrested following a chase from Abercrombie and Fitch into the mall parking lot, Police Officer Peter Walker said. A security guard saw Lambert taking the cologne, Walker said. Police charged Lambert with felony counts of fourth-degree grand larceny and fourth-degree criminal possession of stolen property. He also faces misdemeanor counts of resisting arrest and possession of burglar tools. lohud.com
Do you have an ORC case to share?
Share your ORC news and help the industry grow

Retail Crime News

Sponsored by Security Resources
Decatur, AL: Stand-off ends with arrest at Target Distribution Center; man killed ex-wife on the streets of Decatur
The woman police said was killed by her ex-husband was denied a protection from abuse order after she said the man threatened to kill her in 2014, court documents show.. Roger Dale Stevens, 63, is charged with murder in connection with the shooting death of Kay Letson Stevens, 62, outside her business, the Corner Bakery and Eatery Decatur police Sgt. George Silvestri said. The killing, which launched the city's second homicide investigation in a two-day period and the fourth this year, led to a 90-minute standoff Saturday afternoon at the Target Distribution Center on Greenbrier Road in Limestone County. Police said Roger and Kay Stevens' divorce was finalized just days before she was killed. decaturdaily.com

Dallas, TX: Off-duty officer shoots at NorthPark Shoplifting suspects; none injured
An off-duty Dallas Police officer fired his weapon at three shoplifting suspects at NorthPark Center Sunday afternoon. The mall's loss prevention office contacted Dallas Police just after 1 p.m. to notify them of the shoplifting suspects entering one of the mall's parking garages. Police said a mall security officer tried to prevent the suspects from leaving the parking garage by standing in front of their vehicle. He jumped on the hood of the vehicle "to avoid being run over." At that point, the off-duty officer who was working at the mall fired his gun at the susepcts' vehicle. No injuries were reported in the shooting. Police described the suspects as three women in their 20s. They left the scene in a silver Ford Taurus, police said. The officer was placed on routine administrative leave. wfaa.com

$26,000 Internal Theft Restitution order appealed to Montana
A man convicted of taking more than $26,000 in cash and merchandise from a Ronan feed store where he worked is appealing a judge's order that he pay restitution. John Creswell Dovey argues that the store's losses were mostly covered by insurance. In July, District Judge Kim Christopher gave the 41-year-old Dovey a six-year deferred sentence and ordered him to repay Westland Seed. Dovey's attorney argued that ordering Dovey to pay restitution on top of the insurance payments would amount to double payment, which he said the Montana Supreme Court has ruled against in the past. The Daily Inter Lake reports the judge said she didn't see why Dovey should benefit because the feed store had insurance, and she welcomed clarification from the Supreme Court. kulr8.com

Costa Mesa, CA: Smash-and-grab burglars hit 3 businesses
Three smash-and-grab burglaries targeted businesses in Costa Mesa early Monday. One of the burglaries was caught on surveillance cameras that show two hooded suspects breaking into a jewelry store at 1755 Newport Boulevard by shattering a window at 3:52 a.m. Once inside, though, the burglars discovered there was no jewelry to be taken because the store's owners keep their inventory off-site. Instead, the burglars took a handgun from a desk drawer and fled on foot, according to police. As officers were responding to that burglary, they discovered another break-in at the same shopping center. Someone had also smashed a window at the nearby Side Street Cafe and taken the cash register that had $30 inside. Authorities also are investigating a third burglary that occurred about the same time at the Mesa Village Gift Shop at 3:30 a.m. latimes.com

Sheboygan, WI: Shabree Jewelers Grab & Run thief sentenced to 90 days in jail A Plymouth man who tried to steal several rings from a Sheboygan jewelry store will have to pay the price. Earlier this month, Judge Van Akkeren sentenced Randy Wappler to 3 months of jail, one year of probation, and 40 hours of community service after he pleaded no contest to two counts of retail theft. Wappler described his unique way of trying to take two rings from Shabree Jewelers August 4th. Wappler was allowed to try on two rings when he allegedly claimed to have spotted his mother, and then fled through Kohl's wearing a shirt from the store, before leaving the area. whbl.com

Helzburg Diamonds in the Great Lakes Crossing, Auburn Hills, MI was the victim of a Grab & Run on Friday, a $5,800 Rolex watch was stolen

Kay Outlet in the Merrimack Premium Outlets, Merrimack NH was the victim of a Grab & Run late Friday evening. A man fled with over $12,000 in merchandise

Kay Outlet in the Outlets at Anthem, Phoenix, Arizona was the victim of a Grab & Run Friday evening

A man in his 20's fled the store with a 3ct. Diamond ring valued at $27,000


Robberies and Burglaries
● CVS – Springfield, TN – Armed Robbery / suspects arrested
● Dollar General – Girard, OH – Armed Robbery
● Dollar General – Atlanta, GA – Burglary
● Guardian Drugs – Morinville, AB, CN – Robbery
● Kangaroo – Wilmington, NC – Armed Robbery
● Neighborhood Tobacco – Athens, GA – Armed Robbery
● Papa John's – Philadelphia, PA – Armed Robbery
● Pastime Legends – Scotia, NY – Armed Robbery
● Rite Aid – Ashland City, TN – Armed Robbery / suspects arrested
● Sam's Dollar Store – Wichita Falls, TX – Armed Robbery/ clerk shot
● Speedway – Huntington, WV – Armed Robbery
● Sunoco – Toomsuba, MS – Armed Robbery
● Sunoco – Springdale, SC – Armed Robbery
● Unimart – St Thomas, PA – Armed Robbery
● Walgreens – Monroe, GA - Robbery
● 7-Eleven – Pueblo, CO – Shooting- one killed
● 7-Eleven – Charlotte, NC – Armed Robbery
● 99 Cent Store – Fresno, CA – Armed Robbery/ clerk stabbed


Featured Job Listings
Sponsored by NuTech National
Feature Your Job Here For 30 Days -
70% Aren't On the Boards
VP of Sales/Client Relations
More details coming soon
Confidential - Retained Search
Nationwide
Gus Downing
VP AP & Global Facilities
lululemon athletica
Vancouver, BC, Canada
lululemon athletica
NEW TODAY Area LP Dir
CVS Health
Detroit, MI
CVS Health
NEW TODAY Dir Market LP
Walgreens
Miramar, FL
Walgreens
Dir Global Security
VF Corporation
Greensboro, NC
VF Corporation
Dir LP
A'GACI
San Antonio, TX
A'GACI
Dir Safety & LP
Harbor Freight Tools
Calabasas, CA
Harbor Freight Tools
Director, LP
Save Mart Supermarkets
Modesto, CA
Save Mart Supermarkets
Dir AP
99 Cents Only Stores
Commerce, CA
99 Cents Only Stores
Dir LP
Pier 1 Imports
Fort Worth, TX
Pier 1 Imports
LP Dir
BevMo
Concord, CA
BevMo
Dir LP (Western Canada)
Walmart Canada
Calgary, CA
Walmart Canada
Director of LP
Pacific Sunwear
Anaheim, CA
Pacific Sunwear
Market AP Specialist
REI
Seattle, WA
REI
LP Officer
Bi-Mart Corp.
Yakima, WA
Bi-Mart Corp.
Zone Mgr, LP & Safety
Lumber Liquidators
Pomona, CA
Lumber Liquidators
Zone Mgr, LP & Safety
Lumber Liquidators
Sandston, VA
Lumber Liquidators

Daily Job Alerts


Appearing One Day Only
View our Internet Jobs Archives here
Supervisor LP & Safety
Ross Stores
Ft Mill, SC
Ross Stores
Senior AP & Safety Specialist
Cabela's
Grand Junction, CO
Cabela's
Safety & Security Team Leader
IKEA
Schaumburg, IL
IKEA
ETL Assets Protection
Target
Burbank, CA
Target
LP Specialist
Fred Meyer
Portland, OR
Fred Meyer
LP Manager
Sears
Manchester, CT
Sears Holdings Corp
LP Manager Hrly
Sears
Chillicothe, OH
Sears Holdings Corp
LP Manager Hrly
Sears
Houma, LA
Sears Holdings Corp
DC LP Supervisor
Sears
Dallas, TX
Sears Holdings Corp
AP Manager in Training
Walmart
Lima, OH
Wal-Mart
AP Manager in Training
Walmart
Havre, MT
Wal-Mart
AP Manager in Training
Walmart
Ruston, LA
Wal-Mart
AP Manager in Training
Walmart
Newnan, GA
Wal-Mart
AP Manager in Training
Walmart
Shrewsbury, MO
Wal-Mart
AP Manager in Training
Walmart
Kenedy, TX
Wal-Mart
Asset/LP Manager
Walmart
Piscataway, NJ
Wal-Mart
District LP Mgr
Nike
Pottstown, PA
Nike
LP Mgr
Old Navy
West Hartford, CT
Gap Inc
Senior Area LP Mgr
Old Navy
Ladue, MO
Gap Inc



Home of the Industry's Original
On the Move
Sponsored by Civil Demand Associates
| | |
| --- | --- |
| | Julie Giblin was named Vice President of Loss Prevention for ULTA Beauty. |
| | Alberto Vanegas was promoted to Internal Coordinator, Assets Protection for Hudson's Bay Company. |
Post Your New Job or Promotion!
See all the Industry Movement


Your Career
Sponsor this section of the Daily
The Top 3 Reasons You Can't Find a Mentor
If you're having trouble finding a mentor, the problem could be that you're following these three major myths. Avoid making these mistakes if you want to find a mentor and build a helpful relationship to boost your career success. Myth: One-way street

9 Tips to Land a Great Mentor: How to Ask a Stranger for Career Advice Most people don't just stumble upon a great mentor, it takes lots of searching and finding respected people and asking for their guidance. But how can you ask for help from someone you've never met? Follow these steps to get them to say yes and gain their wisdom and guidance. Do your homework

Last week's most popular articles--

7 Ways to Create an Inspired Team
Leaders understand that employees are one of the greatest assets their organization has, and as such, great leaders understand the importance of keeping their teams inspired and their workplace filled with positivity. Here are some great ways to keep everyone inspired. Keep promises

7 Habits of Highly Motivating Leaders
Motivating leaders are ones who can work their leadership style around their employees' needs. They are more interested in finding out what gets each employee going to achieve their high performance. Here are some habits of great leaders who help their team achieve great things. Optimism and Encouragement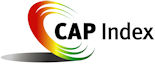 Tip of the Day
Sponsored by Vector Security
With emails now the primary method of communicating, the world has become a different place. English professors are gritting their teeth over the new email language and corporate America is watching and grading every sentence. It is important to always be a professional in every venue and emails should be an area one excels at regardless of topic or executive you are communicating with. Emails are permanent files that take on an identity themselves and how you mold your identity is critical every day.


Just a Thought,
Gus





Upcoming Events
---
Recruiting?
Get your job e-mailed to everyone... everyday
Post on our Featured Jobs Board!
Reach your target audience in 2015 every day!
Request our 2015 Media Kit
update account / change e-mail
unsubscribe FEEDBACK
www.downing-downing.com

Advertise With The D&D Daily




36615 Vine Street, Suite 103
Willoughby, OH 44094
440.942.0671
copyright 2009-2019
all rights reserved globally