The D&D Daily Mobile Edition
November 17,

2015



The LP Industry's #1 News Source - Informing, Educating and Instilling a sense of community



Moving Up
Sponsored by Stanley Security
See all "Moving Ups" Here
John Talamo was recently promoted to Senior Vice President of Loss Prevention for L Brands. He has responsibility for all Loss Prevention activities, Safety Services, Emergency Operations and Co-Leads the Enterprise Crisis Management program. John is currently a member of the Board of Directors for the Columbus Police Foundation. He also serves on the National Retail Federations Loss Prevention Advisory Council. John has previously served as President of the Retail Loss Prevention League in New York City. Congratulations John!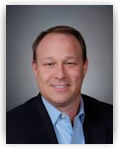 Todd Worthey was promoted to Vice President - US Risk Management for Brink's. Todd was previously the Vice President of North Operations for Brink's and has been with the company since 2014. Todd's previous roles include Regional Vice President and Director of Asset Protection for Advance Auto Parts, and Retail Operations for Home Depot and Best Buy. Congratulations Todd!
Kevin Morrison, CFI was named Director of Field Investigations for Lowe's. Kevin was previously the Director of Corporate Investigations for Lowe's and has been with the retailer since 2001 where he started as a District Loss Prevention Manager. He has quickly worked his way up the ladder to hold such leadership positions as Manager of LP Operations, Manager of Corporate Investigations & Organized Retail Crime, and Director of Fraud and ORC. Kevin earned his Bachelor's of Science degree in Security & Loss Prevention from Eastern Kentucky University. Congratulations Kevin!

News Brief
Sponsored by WG Security Products, Inc.

ORC's 'PRC' Report
Organized Retail Crime's Publicly Reported Cases Report

2009: The Year Retail Drew the Line in the Sand - 'Industry Wide Response'
Certainly the ORC effort started well over a decade earlier with a number of retailers and Loss Prevention executives paving the way to fight this growing epidemic. However, it wasn't until 2008 when we saw the first ORC state law appear on the books followed by three ORC Director level positions being named in 2009, with Macy's, Kroger, and Home Depot all naming executives to lead the efforts that same year.

With Wal-Mart and Target having established the first corporate ORC efforts well before that, one cannot really say that these two efforts alone qualified as an 'industry response.' Even with Gap's appointment of a Director leading the effort in 2000, Walgreens in 2003, TJX in 2004, Barnes & Noble in 2005, and CVS in 2008 it shows the tide building certainly. But 2009 when three major retailers all named leaders of ORC efforts is when, from an academic standpoint, one can clearly say the retail industry had established and recognized the need for an 'industry response' and in one regard that's when the fight officially began as an industry effort.

Now we understand this can be debated and questioned. However, a game doesn't start until all the players are on the field, and in 2009 virtually all of them were indeed on the field fighting the other team so to speak. Until then it had been an uphill battle just getting retailers to admit it's impact and to invest the dollars to fight it. But in 2009 we had over 10 major retailers funding and growing ORC teams. Now with over 200 LP executives specifically fighting the ORC problem the retail industry is spending well over $35 million a year ($175,000 per position expense) to combat it.

Special note: Is it time for an ORC census report? Obviously it's still a new effort that's still growing and developing.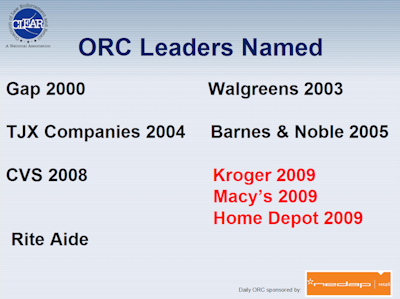 Wal-Mart's Asset Protection Efforts Showing Results - Mentioned in today's Q3 earnings call with investors
In today's third quarter earnings call Greg Foran, president and CEO of Walmart U.S., stated: "We also saw some progress this quarter in gross margin, with the work we've put in on pharmacy, markdowns, and shrink." In discussing their financials he stated: "Finally, while only just beginning to show in our results, we are pleased with our efforts thus far on addressing shrink, which has been a significant headwind for us this year." walmart.com

Walmart spends $30M on compliance-related costs in Q3 - Down 20%+ from last year
In today's third quarter earnings call Claire Babineaux-Fontenot, EVP and treasurer, stated: "FCPA and compliance-related costs were approximately $30 million, comprised of $22 million for ongoing inquiries and investigations, and $8 million for our global compliance program and organizational enhancements. Last year, FCPA and compliance-related costs were approximately $41 million." walmart.com

Publix Earns Food Safety Award
Among the recipients of the Safe Quality Food Institute's (SQFI) recently bestowed Quality Achievement Awards was Publix Super Markets Inc., which garnered the Manufacturer/Distributor/Primary Producer of the Year designation. The distinction goes to an SQF-certified manufacturer, distributor or primary producer that has shown a commitment to excellence through the SQF program. The awards, which recognize individuals and organizations that contribute to and improve the SQFI program's worldwide mission to provide a rigorous and credible food safety management system, were presented at the institute's 2015 International Conference, held earlier this month in Indianapolis, Ind. progressivegrocer.com

59% of Consumers will shop over Thanksgiving Holiday, 82% Will Do Their Online Research Beforehand - Omni Shopping Continues to Grow
The 2015 International Council of Shopping Centers Black Friday Shopping Study shows that 59% of shoppers plan to make a purchase at a physical store over the weekend (Thursday-Sunday). Surprisingly, Cyber Monday is shaping up to be the second-most popular day for in-store shopping - even though it's a day normally associated with online activity.

Technology will continue to support the growing trend of omnichannel shopping for Thanksgiving weekend consumers, as more than 8 in 10 (82%) will do research online before making purchases in-store. chainstoreage.com

Macy's Offers Executive Buyouts
Seventy is the magic number at Macy's Inc. The retailer is trying nudge some of its older executives toward the door with buyout packages. To qualify for the offer, the employee must be at least 55 years old with enough years at the company that their tenure and age add up to at least 70. So, a 55-year-old would need at least 15 years of service to qualify, a 60-year-old would need 10 years and so on.

A spokesman for the retailer said the buyouts are a "voluntary separation opportunity to certain senior executives in central stores, office and support functions" in order to "reduce ongoing expense and streamline management." About 360 executives qualify for the offer, a small slice of the company's 20,000-strong executive ranks. wwd.com

The Financial Cybercrime Task Force of Kentucky Issues Alert to Banks - Check Your ATM's for Skimmers Routinely
The Financial Cybercrime Task Force of Kentucky - a work group of the Department of Financial Institutions - Monday issued an alert to state-regulated banks and credit unions urging them to routinely check their ATMs for skimmers, devices that criminals use to collect data from a credit or debit card swipe. We're taking a proactive step to ensure community banks and credit unions are aware of the risk and keeping consumers protected," DFI Commissioner Charles Vice said in a news release. "However, skimming could happen anywhere a card is swiped - not just ATMs. kentuckynewera.com

The CEO of Popeyes Has a Surprising Stance on the $15 Wage; CEO Cheryl Bachelder says it's time to move forward from the debates surrounding minimum wage pay for fast food workers
"Everybody in retail is dealing with an increase in minimum wage," said CEO Cheryl Bachelder to CNN Money. "We will adjust to increased costs just like we have before. Life will go on. There's been too much hubbub about it." She did, however, add that the changes should be gradual and cannot happen immediately. "We are used to making adjustments over time. Going to $15 an hour overnight is not plausible," said Bachelder. Her comments come in light of other retail CEOs speaking out against raising the minimum wage, including Dunkin' Brands CEO Nigel Travis. fortune.com

IKEA employees in Stoughton, MA go out on strike
Overnight workers at IKEA went on strike early Monday morning, shutting down operations at the Stoughton store in an effort to make the furniture company recognize their fledgling union. The one-day strike, in which workers refused to move new products from trucks into the store, was prompted after IKEA refused to recognize a public petition delivered by the workers stating that 75 percent of them had voted to join the United Food and Commercial Workers, the nation's largest private sector union with 1.3 million members. wickedlocal.com

Ahold and Delhaize Group merged company to be called Ahold Delhaize - to be complete by mid-2016

Dollar General Building New Distribution Center in Janesville, Wisconsin


Quarterly Same Store Sales Results
Home Depot Q3 U.S. comp's up 7.3%, consolidated comp's up 5.1%, with sales up 6.4%
TJX Companies Q3 Marmaxx comp's up 3%, Home Goods up 6%, TJX Canada up 10%, TJX Europe up 7%, with net sales up 5%
Wal-Mart Q3 Wal-Mart U.S. stores comp's up 1.5%, Neighborhood market stores comp's up 8%, Sam's comp's up 0.4%, with total company sales down 1.3%
Urban Outfitters Q3 comp's up 1% with net sales up 1.3%
Dick's Sporting Goods Q3 consolidated comp's up 0.4% with net sales up 7.6%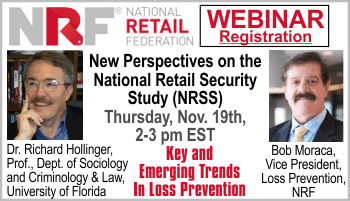 All the News - One Place - One Source - One Time
The D&D Daily respects your time
& doesn't filter retail's reality

Report Your News!
(content subject to approval)


eBay News

eBay's Global Asset Protection Team Partners With Federal Law Enforcement and Retail on Counterfeit Helmets Case
A Bullitt County man was indicted on federal charges after he bought counterfeit bike helmets online and sold them on eBay. But his attorneys said their client did not know the goods he was purchasing off a wholesale site were counterfeit. Matthew Stepp is being charged with seven counts of mail fraud and two more counts of trafficking counterfeit goods. Punishment for the charges could mean up to 20 years in prison.

For further information on PROACT, email inquiries to PROACT@eBay.com.
eBay Direct - Click Here - (notify - info - questions)


AGs Call for Expedited Implementation of Chip-and-PIN Technology - Nine state attorneys general send letter to card issuers urging adoption of more security - The heat is on for PIN
Eight state attorneys general joined Connecticut Attorney General George Jepsen in urging leadership of the nation's largest credit-card issuers to speed up implementation of chip-and-PIN (personal identification number) technology, which is widely considered a more secure means of processing credit-card transactions than traditional magnetic-stripe payment cards and the Europay MasterCard and Visa (EMV) chip chip-and-signature card process they are now rolling out.

"There can be no doubt that this is a less-secure standard, since signatures can easily be forged or copied or even ignored at the point of sale," the AGs wrote. "In order to better protect consumers, the chip-enabled cards issued in this country must be reinforced with the requirement that consumers enter a PIN to verify the transaction. ... Absent this additional protection, your customers and our citizens will be more vulnerable to damaging data breaches. This is something we cannot accept, and nor should you."

"I am not calling for chip and PIN or any other particular technology to be codified in federal or state law as a legal mandate on card issuers," Jepsen said. "Rather, I am urging credit-card issuers, as good corporate citizens, to voluntarily expedite the implementation of a technology that exists now and offers substantial security benefits and to continue to adapt and improve security as quickly as possible as newer and even better technology arises in the future. cspnet.com

The National Retail Federation today welcomed a letter sent by nine attorneys general to the nation's top credit card companies and banks calling for the use of personal identification numbers rather than signatures to approve purchases made with new chip-based credit cards
"This is further proof that top law enforcement officials and security experts agree that continued reliance on an illegible scrawl isn't good enough to protect American consumers when the technology of a secret, secure PIN is readily available," NRF Senior Vice President and General Counsel Mallory Duncan said. "Banks and credit card companies should heed the advice being given them and immediately implement chip-and-PIN. That's the standard used around the world and U.S. consumers deserve nothing less." businesswire.com

Chip Credit Cards Give Retailers Another Grievance Against Banks
The complete story behind swipe fees - fraud costs - PIN exclusion - and the battle between Banks and Retailers. nytimes.com

Near Field Communications (NFC) Forum: U.S. Retailers May Not Be as Prepared for Retail Payments Migration as They Think
The NFC Forum's new white paper is intended to guide retailers toward the best return on investment when evaluating upgrade options for their payment systems. The white paper describes ways for merchants to secure their businesses against fraud while accepting payment from customers in the way they prefer to pay. The document is available for download at no charge. businesswire.com

Data Security Tops Concerns & Capital Spending For CFO's
Data security, systems upgrades and healthcare reform - Top concerns for corporate financial decision makers
That's among the key findings of a survey by TD Bank, which also reveals that CFOs plan to significantly increase their company's capital spending in 2016. Respondents cited three main keys areas of capital spending for 2016: technology (58%), existing facilities (44%) and data security (41%). 61% of respondents expect to increase capital expenditures next year, reflecting a marked and steady climb since 2010. chainstoreage.com

Department of Justice Facing Cyber Skills Crisis -
FBI Has Major Problem Staffing Cyber Jobs - Pay & Marijuana
In the lengthy note, Inspector General Michael Horowitz claimed the FBI "failed to hire 52 of the 134 computer scientists that it was authorized to hire," and that 5 out of its 56 field offices didn't have a computer scientist assigned to their respective Cyber Task Forces.

"Among other hiring challenges the audit identified were that the FBI's background investigations are more onerous than those used by many private sector employers, and it was difficult to retain top talent because private sector entities often pay higher salaries. Addressing these systemic challenges will be difficult, but it will be essential if the FBI and the Department are to play the leading role in combating this threat."

The remarks call to mind those made by FBI director, James Comey, last year when he said the Bureau may have to change its zero tolerance approach to operatives who smoke marijuana, as many of the best programmers like the occasional toke.

The OIG memo also noted that despite the department's strategic plan goals to build stronger public-private partnerships, it "continues to face challenges partnering and sharing information about cyber matters with private sector entities." This is partly because of "privacy concerns and a general distrust of government," Horowitz claimed. infosecurity-magazine.com

75% of Companies Are Insider Threat Victims
Companies may want to know that the largest single cause of confidential data loss is due to employees (42%). Nearly three out of four companies have suffered an insider threat event.
According to the IT Security Risks Survey conducted by Kaspersky Lab and B2B International, 73% of companies have been affected by both intentional and unintentional internal information security incidents. Out of those, a fifth (21%) of companies also lost valuable data that subsequently had an effect on their business.

These take many forms. The survey reported cases of both accidental data leaks (28%) and intentional leaks of valuable company data (14%). Internal threats included the loss or theft of employee mobile devices, with 19% of respondents confirming that they lost a mobile device containing corporate data at least once a year. infosecurity-magazine.com

MetroPCS patches hole that opened 10 million users information to plunder
T-Mobile has crushed a bug in subsidiary MetroPCS that could have allowed attackers to steal details on any of its 10 million customers, according to reports. Cinder researchers Eric Taylor and Blake Welsh say the vulnerabilities were simple to exploit up until a patch was dropped. Motherboard exploited the vulnerabilities using a Firefox plugin that sent a HTML request with the target's phone number. That spat out full names, home addresses, phone model and serial numbers, and billing details of those who agreed to be tested as part of the research. A script could have been easily written to harvest the MetroPCS database, the pair say. theregister.co.uk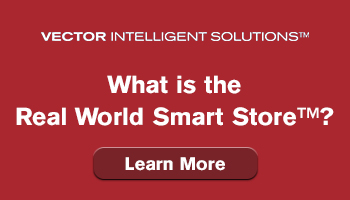 Spotlight on Axis Communications

Retail Loss Prevention Resolutions for 2016 and Beyond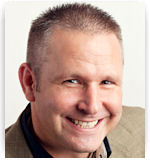 By Hedgie Bartol, LPQ
Retail Business Development Manager
Axis Communications

With 2016 upon us, most everyone is thinking about the New Year's resolutions they have in place for the upcoming year. The perennially popular resolutions range from losing weight to getting out of debt.
If you look closely, the resolutions could mirror goals that retailers may want to consider in 2016, especially as it relates to loss prevention (LP).
Getting in shape could mean running leaner. Getting out of debt could mean budgeting expenses better. Learning something new could be improving training programs for staff. Below I've identified what I think are the three most important retail LP resolutions for 2016 and beyond, and how your organization can stick to them.
Lose Weight and Get Fit
This is easily the most popular resolution each year, but how does this apply to your LP initiatives? It doesn't mean to cut staff; after all, people are your number one asset. This is more a matter of improving operational efficiencies and running the business better.
So through the modern marvel of migrating to IP-based video, you can lose the weight of the DVR that you have been shackled to for so many years, thereby cutting some "fat" from costs associated with the total cost of ownership of those systems. Just by getting out from under the weight of those proprietary systems and into the open standards of IP-based surveillance, you will be operating much more efficiently through the use of video content analytics and standard communication protocols to integrate solutions.
IP video also gives you the ability to use your staff in the most efficient way possible. For instance, you have the ability to do more remote investigations as opposed to forcing your team to waste time and money behind the wheel going from site to site.
The actionable video from HDTV quality video allows for much faster search of video and identification of individuals for prosecution and, subsequently, restitution. So by implementing much of what has been discussed above, you are able to allow the system/technology to take over many of the tasks for you and allow your staff to focus on what they do well, instead of searching through hours of video or simply standing idly by and counting people.
Learn Something New
Of course we can all learn something new each day at the rate that technology is changing, but you can achieve this New Year's goal by learning something new specifically about your stores and your business.
Traditionally, retailers have relied on video surveillance systems solely to mitigate merchandise theft. However, retailers now can access detailed analytics that not only deter shoplifting, but also drive marketing decisions and enhance the customer experience.
A comprehensive understanding of customer patterns and trends is a key ingredient to retail success. Network video analytics rely on queue analysis, people counting, heat mapping, dwell time assessment and facial recognition to provide retailers with an automated analysis of customer behaviors, so don't be afraid to tap into them for more than just LP.
You can also use your surveillance technology to strengthen employee initiatives, too. You're monitoring your customer behavior and patterns, correct? Why not apply the same analytical behavior to your employees?
I don't mean in a "Big Brother" type of way either. I mean in a way that will actually help them achieve growth and success within your organization and become fully engaged employees. See which behaviors and interactions result in a higher sale, or which ones keep checkout lines too long, and manage your staff accordingly. You'll be empowering them with better intel to do their jobs successfully and confidently, and ultimately improving your bottom line.
Be a Better Communicator
With all of the technology at our disposal, today's retailers can do amazing things. However, more open communication between retail staff - especially loss prevention - and IT is still very much needed.
As these two departments become increasingly intermingled, this silo approach will only end up costing you. Regardless of where the budgets go, the bottom line remains the same for both IT and LP - boosting overall operational revenue for the business as a whole. Both IT and LP divisions have information that can benefit the other, and the entire organization, so constant communication and collaboration should be a top priority in 2016.
There are a lot of things retailers can accomplish in 2016, but focusing on the three items above will have you in a good spot to drive momentum throughout the year.
(Source: chainstoreage.com)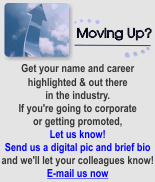 Leadership Lessons for Successful Teams
Tom Arigi, Sr. Dir. AP, Wal-Mart US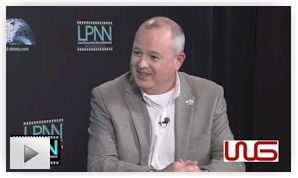 True success in loss prevention is about more than just catching thieves or bolstering security. It's about the leadership behind the loss prevention strategies: the leadership that guides teams, develops processes, and empowers workers. So what exactly makes a great LP leader? 30-year industry vet Tom Arigi, Senior Director of Asset Protection, Wal-Mart US, offers his thoughts on the topic. Learn how the three critical elements of accountability, credibility and trust can positively impact effectiveness in your team's leadership, empower associates and a whole lot more in this LPNN interview.
---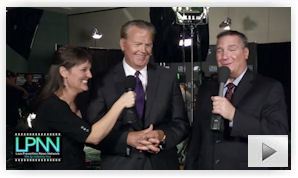 Ed Wolfe from WG Security joins Amber and Joe for a wide-ranging conversation covering everything from international retail expansion to cookie bouquets. The three also discuss the value they find in the D&D Daily each day.
Solution Providers, have a video or commercial you want to publish? Contact us.


e-commerce

Sponsored by The Zellman Group
'2015 could be riskiest season retailers have ever seen' - Here Comes Pick Up at Store Fraud
Fraud rates on online transactions seen up during holidays: study
The ACI research showed fraud rates by volume for transactions that don't involve physically swiping a card have increased in 2015, with one out of every 86 transactions a fraudulent attempt compared with one out of 114 transactions in 2014.

Fraud attempt rates by volume have increased by 30 percent compared with 2014 as consumers shop with more devices online and card issuers are slower to shut down accounts after fraudulent activity.

When it comes to fraud, 2015 is likely among the riskiest season retailers have ever seen," said Mike Braatz, senior vice president, Payments Risk Management, ACI Worldwide. "It is critical that they prepare for a significant uptick in fraud, particularly within e-commerce channels," he said.

The research also forecast a spike in buy online and pick up in-store attempted fraud rates. That is expected to increase by 28 percent this holiday season as a result of chip-cards being deployed within stores and as retailers do not require consumers to re-run cards when they pick up products ordered online in store. kfgo.com

Phishing and fraud during China's Singles Day sales
Singles Day is a windfall for ecommerce players like Alibaba and JD - everybody knows that. And it's often a good thing for consumers, too, as they can get products they want at rock-bottom prices.

Well, most of the time.

Unfortunately (and inevitably), the massive spending that happens on Singles Day also attracts a massive number of scammers and phishers hoping to get a piece of that multibillion-dollar pie. How do they do it?

Fake sites: Using a traditional phishing technique, scammers construct sites that look precisely like real ecommerce sites like Taobao or JD, sometimes even masking the URL. This year, China's state media reports that more than 5,000 of these sites were discovered on Singles Day.

Big (and fake) discounts: If you don't want to bother setting up a Taobao clone, you can create an off-brand-looking ecommerce site and try to lure customers in with ridiculously good deals. For example, one such site this Singles Day promised buyers the chance to buy an iPhone 6 for just 1388 RMB (US$217), claiming that only 100 of the phones were available.

Fake returns: Another approach involves collecting user information (passwords, bank information, ID numbers, etc.). In one such example, scammers set up a fake site to attract users with special order requests or interest in returning something. This site then led to a fake Taobao login page that would accept any input. From there, users were directed to a returns center where they filled out all kinds of details that scammers could then sell to third parties or use themselves to compromise and steal from the user's Taobao account.

Not many people were fooled by these scams - the Beijing police only got 98 reports, for example - but those who did get fooled lost out big-time. Based on the Beijing police reports, the total stolen and scammed away was over RMB 1.1 million (US$176,000), with the average victim having lost over RMB 12,000 (nearly US$2,000). techinasia.com

JD.com tops Alibaba when it comes to Singles' Day sales growth - gross merchandise value grew 140%

J.C. Penney says private-label products are key to competing online

7-Eleven eCommerce Package Pickup Expands

Smaller e-retailers delay decking their sites with holiday promotions

Judge Judy Takes on Bitcoin Case in New TV Episode

"Fraud is not a person - it is a dynamic grouping of statistics that deviate from the norm."
Stuart B. Levine, CFI, CFCI
CEO, The Zellman Group & Zelligent


ORC News
Sponsored by NEDAP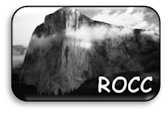 ROCC'n the IAFCI
Mid-Atlantic and Carolinas Chapter Annual Seminars
Members of ROCC (Retail Organized Crime Coalition) were present at both the IAFCI - Mid Atlantic and Carolinas Chapter annual training conferences last week in Virginia Beach, VA and Myrtle Beach, SC. The conferences were attended by loss prevention and financial institution investigators & leaders, federal & local law enforcement as well as prosecutors. ROCC and the solutions it offers to LP and law enforcement were discussed with the attendees. ROCC is the avenue connecting LP investigators with federal agencies at the headquarter level - combating chronic retail organized crime and financial fraud through case referrals and training.
A few highlights...

Stephen Benjamin, CVS Health Regional Investigations Manager, received the prestigious Financial Crimes Investigator of the Year at the Carolinas Chapter with Tony Sheppard, ROCC board member and national manager of investigations - CVS, present. Pictured below from left to right are; Tony Sheppard, Stephen Benjamin and John Bridge - award submitter and Senior Inspector of the U.S. Marshals Service.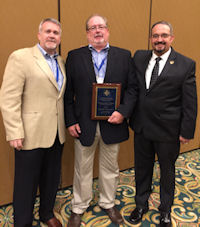 Attendees at the IAFCI Carolinas Chapter were asked to participate in the South Carolina Marine Corps Toys for Tots program producing overwhelming support for underprivileged children located in South Carolina.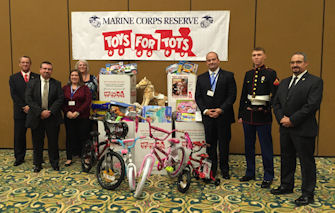 A dynamic group of speakers presented on topics including:

● Retail organized crime
● Cyber Crime - including a live dark web presentation related to sites selling breached bank cards
● Human trafficking
● Social networks as a terror recruitment tool
● Exploitation of Wifi enabled devices

Want to learn more about ROCC, upcoming IAFCI training events or membership? Please contact Glenn Justus at gjustus@bn.com or visit the IAFCI home page for more details.

Sonoma County, CA: A Benicia man is being held without bail in the Sonoma County jail after Sonoma Police discovered a carload of stolen merchandise inside the stolen car the man was driving
And the man's female companion is being held on $10,000 bail. According to Sgt. Orlando Rodriguez, shortly after 8 a.m. Thursday, Nov. 12, deputies were sent to an address on West MacArthur concerning a suspicious couple who offered to sell a man a new Honda generator and/or a new leaf blower. The couple then wanted to know if there was a Lowe's in town. The man told them there wasn't a Lowe's, but there was a Friedman's Home Improvement. After the couple left, the man called the sheriff's office to report the incident. Deputies responded to Friedman's where they found the black Audi SUV that the man described. The vehicle had been reported stolen out of San Francisco on Nov. 7. The deputies located the man and woman in the parking lot. During a search of the vehicle, deputies found stolen property - including tools with tags and anti-theft devices still attached, North Face clothing and the $1,200 Honda generator - in the back seat and in the cargo area. Both Barnett and Jones have priors for theft and possession of stolen property and both are on probation for property crimes offenses. There is also a recommendation to the district attorney to charge the pair with possession of burglary tools. sonomanews.com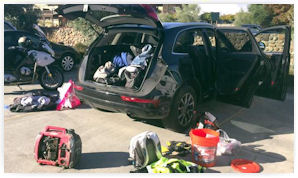 LaPorte, TX: Four busted in AT&T Burglary, charged with felony 'Engaging in Organized Criminal Activity'
Four men were recently arrested for their alleged involvement in a La Porte cell phone store burglary on Oct. 21. According to La Porte Police officials, patrol officers were dispatched to the AT&T store located in the 8700 block of Spencer Highway around 2:15 a.m. to investigate a possible burglary. Officers quickly arrived on the scene and discovered the store had been burglarized but the suspects had fled. "Fortunately, the AT&T corporation, using their own technology, was able to aid police in locating the vehicle in which the suspects escaped. La Porte Crime Scene units, processing the store later located a hole in the wall which they believe was created by the suspects as they entered an adjacent vacant unit within the strip center. yourhoustonnews.com

Hazel Dell, WA: Serial thief arrested; assaulted a Loss Prevention agent at Walmart
A man suspected of shoplifting at the Wal-Mart was arrested Friday after allegedly injuring an employee while fleeing the store. Gary Lee Johnson, 53, of Portland made his first appearance in court Monday, charged with first-degree burglary. Officers responded following a report of a man running out of the Hazel Dell Wal-Mart after committing a theft. Security staff at Wal-Mart showed officers video footage of Johnson allegedly taking a car battery to the return counter for a refund. Although the serial number on the battery did not match the receipt, the store refunded the money. When confronted at the return counter, Johnson allegedly wriggled free of a store employee's grasp and vaulted over the return counter toward the door. As he leaped over the counter, another employee tried to grab him but slid and fell, scraping his knee and cutting his finger deep enough to need stitches. Store employees said Johnson had been banned from any Wal-Mart store by a June court order. In court records, investigators said Johnson has been involved in three other store thefts in the past six months, two at Wal-Marts in Clark County and another at a Fred Meyer in North Portland. columbian.com

Evesham, NJ: Shoplifting trio strikes twice at Burlington Coat
A trio of shoplifters stole more than $1,000 worth of merchandise after hitting the same store twice in a three-week period, according to police. Police believe the male and two female suspects depicted in surveillance photos stole approximately $500 worth of merchandise on two occasions at the Burlington Coat Factory on 101 S. Route 73 in Marlton. They were spotted on Oct. 22 and again on Nov. 10. courierpostonline.com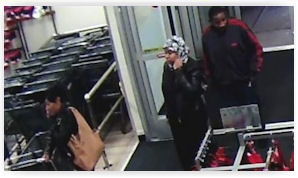 Petaluma, CA: Two Unidentified men hit same store twice in an hour: over $1,000 stolen
Around 1:30 p.m. Saturday, a man entered the store, located at on North McDowell Boulevard, and stole merchandise. A few hours later, a different man entered the same store and also stole merchandise, police said. The combined thefts amount to about $1,000 in stolen items. patch.com

Lehighton, PA: ORC suspect hurls a bunch of bananas at Walmart Loss Prevention
Police say a 32-year-old Carbon County man allegedly hurled a bunch of bananas at store security Sunday as he tried to steal a TV and a vacuum cleaner. Authorities arrested the suspect's brother a day later on his own retail theft charges. Mahoning Township police report that Michael Rehrig tried to leave Walmart shortly before 1:30 p.m. Sunday, when he was confronted by store security. Rehrig allegedly threw a bunch of bananas at a loss prevention officer and fled with about $539 in merchandise that included a 40-inch television and a vacuum. Authorities say Rehrig was also involved in two thefts at the store on Saturday that netted three 40-inch TVs. He was arraigned Sunday on three counts of retail theft and two counts of criminal conspiracy. wfmz.com
Do you have an ORC case to share?
Share your ORC news and help the industry grow


Retail Crime News

Sponsored by Security Resources
Cape Coral, FL: A year later, Detectives await 'key piece' of T.J. Maxx shooting puzzle
A year ago this week, the manager of a T.J. Maxx in Cape Coral was shot and killed while on a cigarette break near the store's entrance. Police have pursued hundreds of leads and released two sketches of a person of interest, but the question remains whether they're any closer to catching the killer of Alfred Griffiths? Detectives said they've followed more than 250 leads and interviewed more than 500 people in the last 12 months. "What we're searching for in the investigation is that key piece of information or evidence that kinda gives us a break in the case," said CCPD Sgt. Bennett Walker. A big complaint a year ago was that there were no security cameras to capture what happened. A year later, and there is still no sign that any security cameras have been installed outside the store. Without video, detectives rely on eyewitnesses. Nevertheless, they remain hopeful someone may remember something, or be able to tell them something about the victim that may lead to an arrest. nbc-2.com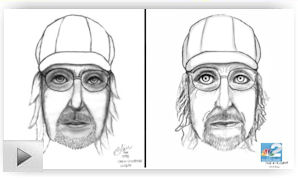 Houston, TX: Woman dies after being shot outside a supermarket
Authorities say a woman was gunned down outside a supermarket in northwest Houston. It happened just after 7pm in the Michoacana Supermarket parking lot on Mangum and 34th Street. Police believe it stemmed from a fight with someone she knew. The victim, a woman, was rushed to Ben Taub Hospital where she was pronounced dead. Houston police homicide investigators are now questioning two witnesses who say they saw this deadly shooting. The victim was shot in the parking lot and the two witnesses told police they saw the woman walking with a man just before those gunshots. abc13.com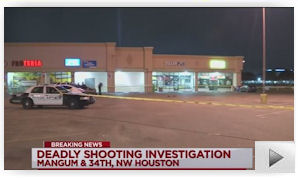 Brooklyn, NY: Police looking for man, woman wanted in shooting at Blue City department store
At 6:20 p.m. on Monday, a man was in the Blue City department store at 452 Knickerbocker Ave., when he got into an argument, then a physical fight with the victim. The fight escalated and the victim was shot in the torso, according to the NYPD. The suspect, along with a female companion, then fled. The victim was taken to Kings County Hospital where he is stable. abc7ny.com

Lithonia, GA: Suspects sought after shots fired near Mall at Stonecrest
DeKalb County Police said a small group of suspects fired weapons in the food court area outside the Mall at Stonecrest in Lithonia. Police said one round went inside the mall; no one was injured either outside or inside. Police said a small group of black males fled the scene and officers are looking for suspects believed to be in their late-teens to early-twenties. Anyone with information should call DeKalb County Police. cbs46.com

Atlanta (Buckhead) GA: North Face store the victim of a Smash & Grab
Overturned mannequins, shards of glass and a large rock littered the floor of a Buckhead clothing store following a Tuesday morning burglary. Just before 5 a.m., thieves used the rock to smash through a 12-foot tall pane of glass at the front of The North Face store on West Paces Ferry Road just west of Peachtree Road, Atlanta police said. A 911 caller reported seeing four or five people carrying merchandise from the store. ajc.com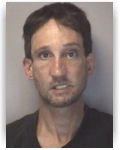 Hickory, NC: Kohl's Armed Robbery suspect arrested
A Hickory man accused of robbing Kohl's in Hickory was caught Friday, officials said. Samuel Bryant Underwood, 41, was charged with one felony count of robbery with dangerous weapon, one misdemeanor count of possession of drug paraphernalia, and one misdemeanor count of resisting a public officer. Police responded to a call referencing an armed robbery at Kohl's at 3:33 p.m. Nov. 5. Employees told police that Underwood stole a Sony Bluetooth speaker and a University of North Carolina Tar Heels baseball cap from the store. The two items were valued at $151.99. Police said the suspect pulled a handgun out on a Kohl's loss prevention employee who attempted to stop him outside. hickoryrecord.com

Covington, GA: Police seek Purse Snatcher who ran over, killed woman in Wal-Mart lot

Staten Island, NY: NYPD seeks tips in Credit Card Fraud at Home Depot

Kay Jewelers in the Meadows Mall, Las Vegas, NV was the victim of a Grab & Run yesterday afternoon, 1 gold chain valued at $2,499 was stolen

Jared Vault in the Arizona Mills, Tempe, AZ was the victim of a Grab & Run yesterday afternoon, suspect stole a gold chain valued at $4,499

Zales in the Arrowhead Towns Center in Glendale, AZ was the victim of a Grab & Run, suspect fled with a gold chain valued at $4,100


Robberies and Burglaries
● AT&T - Paducah, KY - Burglary
● Audubon Market - Norristown, PA - Robbery
● Boost Mobile - Des Plaines, IL - Armed Robbery
● Burton Painting - Prescott, AZ - Burglary
● CVS - Springfield, TN - Robbery
● CVS - Stockton, CA - Armed Robbery
● Deep Blue Spearfishing - Wahiawa, Oahu, HI - Burglary
● Dollar General - Indianapolis, IN - Robbery
● Dollar General - Toomsuba, MS - Armed Robbery
● Dollar General - Atlanta, GA - Burglary
● Dollar General - Virginia Beach, VA - Armed Robbery
● Dollar Tree - Indianapolis, IN - Robbery
● Domino's - Macon, GA - Armed Robbery/ 2 arrested
● E-Z Mart - Claremont, NH - Robbery
● Fair Play - Oconee Co, SC - Burglary
● Family Dollar - Bolivar, TN - Armed Robbery
● Guns and Leather - Hendersonville, NV - Burglary
● Kum & Go - Sioux Falls, IA - Armed Robbery
● Manteca Pharmacy, Manteca, CA - Armed Robbery
● Perley C-store - Normans Co, MN - Armed Robbery
● Quick Pick - Salem, MA - Armed Robbery
● Shamrock - San Mateo, Co, CA - Armed Robbery/ Assault
● Shopper's Drug - Hamilton, ON - Robbery
● Southern Police Equipment - Chesterfield Co, VA - Burglary
● Tedeschi - Lowell, MA - Armed Robbery
● Tequila Ranch - Paramount, CA - Armed Robbery/ murder
● Valero - Memphis, TN - Burglary
● Walgreens - Providence, RI - Armed Robbery
● Western Convenience - Salida, CO - Armed Robbery
● 7-Eleven - Kansas City, MO - Armed Robbery


Featured Job Listings
Sponsored by NuTech National
Feature Your Job Here For 30 Days -
70% Aren't On the Boards
VP of Sales/Client Relations
More details coming soon
Confidential - Retained Search
Nationwide
Gus Downing
VP AP & Global Facilities
lululemon athletica
Vancouver, BC, Canada
lululemon athletica
NEW TODAY Sr Mgr Corp Investigations
US Foods
Chicago, IL
US Foods
Dir Market LP
Walgreens
Miramar, FL
Walgreens
Dir Global Security
VF Corporation
Greensboro, NC
VF Corporation
Dir LP
A'GACI
San Antonio, TX
A'GACI
Dir Safety & LP
Harbor Freight Tools
Calabasas, CA
Harbor Freight Tools
Director, LP
Save Mart Supermarkets
Modesto, CA
Save Mart Supermarkets
Dir AP
99 Cents Only Stores
Commerce, CA
99 Cents Only Stores
Dir LP
Pier 1 Imports
Fort Worth, TX
Pier 1 Imports
LP Dir
BevMo
Concord, CA
BevMo
Dir LP (Western Canada)
Walmart Canada
Calgary, CA
Walmart Canada
Director of LP
Pacific Sunwear
Anaheim, CA
Pacific Sunwear
Market AP Specialist
REI
Seattle, WA
REI
LP Officer
Bi-Mart Corp.
Yakima, WA
Bi-Mart Corp.
Zone Mgr, LP & Safety
Lumber Liquidators
Pomona, CA
Lumber Liquidators
Zone Mgr, LP & Safety
Lumber Liquidators
Sandston, VA
Lumber Liquidators

Daily Job Alerts


Appearing One Day Only
View our Internet Jobs Archives here
Area LP Manager
Ross Stores
Atlanta, GA
Ross Stores
AP Manager
BJ's Wholesale Club
Albany, NY
BJ's Wholesale Club
LP Manager
CVS Health
Des Moines, IA
CVS Health
LP Lead
Dick's Sporting Goods
Huntington, NY
Dick's Sporting Goods
Store LP Mgr
Dick's Sporting Goods
Valley Stream, NY
Dick's Sporting Goods
Regional LP Supervisor
H-E-B
Edinburg, TX
H-E-B
Dept Mgr LP & Safety
Lowe's
Rocky River, OH
Lowe's
LP/Building Services Mgr
Nordstrom Rack
Boise, ID
Nordstrom
AP Mgr
Walgreens
Kansas City, MO
Walgreens
AP Manager
Sam's Club
Terre Haute, IN
Wal-Mart
AP Mgr in Training
Walmart
Commerce, MI
Wal-Mart
AP Mgr in Training
Walmart
Bossier City, LA
Wal-Mart
AP Mgr in Training
Walmart
Galveston, TX
Wal-Mart
AP Mgr in Training
Walmart
Cynthiana, KY
Wal-Mart
AP Mgr in Training
Walmart
Angleton, TX
Wal-Mart
AP Mgr in Training
Walmart
Shrewsbury, MO
Wal-Mart
AP Mgr in Training
Walmart
Checotah, OK
Wal-Mart
AP Manager
Sam's Club
Chesterfield, MO
Wal-Mart
LP Manager
Amazon
Ruskin, FL
Amazon
LP Group Mgr
bealls outlet
Chandler, AZ
bealls outlet



Home of the Industry's Original
On the Move
Sponsored by Civil Demand Associates
| | |
| --- | --- |
| | John Talamo was recently promoted to Senior Vice President of Loss Prevention for L Brands. |
| | Todd Worthey was promoted to Vice President - US Risk Management for Brink's. |
| | Kevin Morrison, CFI was named Director of Field Investigations for Lowe's. |
Post Your New Job or Promotion!
See all the Industry Movement


Your Career
Sponsor this section of the Daily
5 Inevitable Career Setbacks that Will Help You Succeed Later in Life Early in your career, you may have experienced some situations that make you want to pull out your hair and shout "why is this happening to me?" However, every one of those setbacks comes with a lesson to learn. Here are some nightmares that will help you succeed. Rejection

6 Thoughts on Why Facing Your Fears Could Help You Achieve Massive Success Everyone fears something, and those fears are what has kept us alive since the dawn of time. Our fear is what keeps us level headed and and helps us develop courage. Here are some more reasons why tackling your fears is crucial to reaching success. What's real

11 Signs You Have the Grit Needed to Succeed There are tons of qualities that everyone needs to have in order to succeed, but none is more important than having grit. The majority of successful people have this one critical quality, and it's no wonder they've come out on top. Here are some signs you have the grit needed to take on the world and succeed. Push through it

8 Habits of People With Amazing Determination and Willpower Resolve, willpower and amazing determination are three of the key qualities that help successful people stick to their goals and remain successful. Having the total focus to do what needs to be done is not an easy feat, but here are some ways you can develop those qualities in yourself. Learn from the past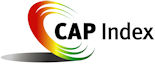 Tip of the Day
Sponsored by Vector Security
There is no second chance for the first impression. Whether it's an interview, a new management member, a new company, a new job or a new boss, the first impression can last a long time and it's something most don't give the thought, the time or the effort that it warrants. A first impression leaves a long-lasting mark in every situation and how you manage it can and will make a difference. So the next time you're in that position, gather your thoughts, your energy and your best performance and see the difference it makes.

Just a Thought,
Gus





Upcoming Events
---
Recruiting?
Get your job e-mailed to everyone... everyday
Post on our Featured Jobs Board!
Reach your target audience in 2015 every day!
Request our 2015 Media Kit
update account / change e-mail
unsubscribe FEEDBACK
www.downing-downing.com

Advertise With The D&D Daily




36615 Vine Street, Suite 103
Willoughby, OH 44094
440.942.0671
copyright 2009-2019
all rights reserved globally