The D&D Daily Mobile Edition
November 18,

2015



The LP Industry's #1 News Source - Informing, Educating and Instilling a sense of community



News Brief
Sponsored by WG Security Products, Inc.
Massive Security Training Exercise held at Levi's Stadium in Santa Clara, CA - Prep for Super Bowl 50
As the world continues to mourn and respond to the attacks on Paris, a massive security training exercise was held ahead of Super Bowl 50 at Levi's Stadium in Santa Clara on Tuesday. The security exercise involved federal, state and local agencies. It's all part of preparation for Super Bowl 50. Officials said the exercise was planned weeks before Friday's attacks in Paris. The organizers said they are very much aware of world events, but they said the attacks on Paris did not change their scenario at the stadium. Rick Smith, a former FBI agent said it is not unusual to have several training exercises like this one. He added that the training will draw more attention in light of the deadly attacks in Paris. "I think it should rattle some nerves," Smith said. "Frankly, this is a game changer what happened Friday night in Paris."

Organizers said the details as well as tactics will be kept a secret. Agencies from across the region rolled equipment to Levi's Stadium from ambulances to fire rigs to helicopters overhead. The training involved SWAT team members, bomb and hazardous materials units and medical personnel. And it was apparent that a cast of dozens, if not hundreds, either volunteered or were assigned to be victims of a mass casualty event. The FBI initially planned to open the exercise to the media but later said it would be closed out of concern for public safety and security. There was even discussion whether to cancel the event for fear some tactical details might be revealed. abc7news.com ksbw.com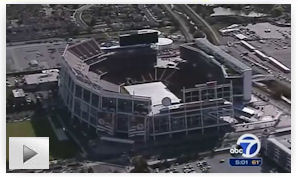 Paris attacks heighten security concerns for Black Friday - Message for retailers from Georgia Retail Association
The Paris terror attacks have heightened safety concerns in metro Atlanta for the biggest shopping day of the year, Black Friday. The prospect of a terror attack on Black Friday when holiday shoppers converge in malls and shopping centers is on the minds of law enforcement officials. "A heightened awareness is certainly appropriate," security consultant Max Briggs said. Briggs, a former Cobb police officer, told Channel 2's Tom Regan the Paris attacks, which happened so close to the holiday shopping season, will likely prompt retailers to scrutinize safety protocols, hire extra security for the added safety and peace of mind of their customers. "I think you'll have groups like the retail association all making all of their members more aware of things that could or may go on in or around their facilities," one security guard said. Intelligence agencies said they haven't identified any specific terrorist threats, but believe there are Islamic State group cells in many states.

The Georgia Retail Association's communications director, James Miller, provided the following statement: "The attacks should force retailers, and businesses of all kinds really, to go back and review their safety and security protocols and procedures, and ensure that their business is able to both protect its employees and customers but also to respond effectively should an incident happen. ... We always remind shoppers to be aware of their surroundings when they're shopping. And with local police and businesses with a heightened sense of concern due to the fallout from the Paris attacks, we encourage shoppers to be even more alert and aware, and if they see something, tell someone." wsbtv.com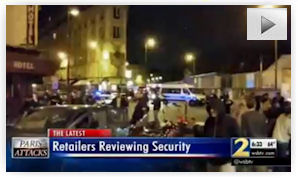 Companies Reassess Travel Policies in Wake of Paris Attacks
After Friday's terror attacks in Paris, employers are boosting security for staff traveling in and around Europe. In some cases, companies have canceled conventions and flights, rerouted workers or elevated security measures following warnings from government leaders that similar attacks may be imminent, employers and security consultants say. Others say they have been on high alert for some time, following a spate of terror incidents around the world, and are doing business normally. The Department of Defense has banned U.S. troops and employees from traveling within 50 kilometers (about 30 miles) of Paris unless for an emergency or official purposes. The ban, placed by the U.S. European Command, applies to military personnel, civilian employees, contractors and family members and will be in effect until further notice. wsj.com

France - Zara fires store manager, security guard for barring woman wearing headscarf
Zara fired two employees from a French store on Tuesday after social media outrage over a woman being denied entry for wearing a Muslim headscarf. "This type of mentality is unheard of at Zara and there have never been instructions given out to act this way," said Jean-Jacques Salaun, head of Zara's French stores. Salaun said a security guard at the store in Plaisir, west of Paris, asked the woman to remove her headscarf, known as a hijab. When the woman refused, she was not allowed to enter. French law bars people from wearing full-face veils such as with the burqa or the niqab, but the hijab covers only a woman's hair. The Spanish company confirmed it had dismissed the manager and security guard. The incident occurred during a tense weekend in France following jihadist attacks that left 129 dead. Video of the encounter was posted on social media, prompting calls for a boycott. Salaun said he offered the woman a full apology as soon as he heard about the incident. tribune.com

OSHA warns retailers to prepare for Black Friday - Employers are responsible for safe workplace
The Occupational Safety and Health Administration (OSHA) is reminding retailers to keep their workers safe by preparing for the swarms of shoppers racing to get the best deals on Black Friday.

The agency guidelines advise retailers to plan for large shopping event by hiring additional staff and and training employees in crowd management, hiring trained security, setting up barricades or rope lines to control the crowd before customers arrive at the store, placing sale items in different parts of the store to prevent overcrowding in one place, and using Internet lottery systems for "hot" items, among other things.

OSHA said one retail worker was trampled to death by customers who were rushing through a store in 2008. Under the Occupational Safety and Health Act of 1970, employers are responsible for providing their workers with safe and healthy workplaces. oshatoday.com

Nedap Releases, "Winning Over the CFO: A Practical Guide for Loss Prevention Executives" - by Rob Schuurman, CEO, Nedap Retail and Patrick O'Leary, GM, Nedap Retail Americas
Loss Prevention professionals know what it takes to fight Organized Retail Crime, prevent shoplifting and employee theft. They need modern, intelligent systems to stay ahead of the curve! But what does it take to get budgetary approval from the CFO and other senior executives? Look no further! We interviewed experienced loss prevention and C-level executives and compiled their advice into this 18-page eBook. It is packed with practical tips from beginning to end covering topics such as:

● How to approach the budget discussion with your CFO
● What pressures and concerns keep them up at night
● How to find common ground
● How to speak the CFO language
● What ROI factors should to be considered
● How to handle common boardroom objections
● Next steps for building the business case
So, what are you waiting for? Download the eBook here.

UK's Black Friday: Asda latest store to scale back on massive sales day - Violence & Chaos last year
History shows that Black Friday doesn't increase the amount shoppers spend over the Christmas period. A year since Black Friday took hold in the UK, prompting scenes of chaos in supermarkets as shoppers fought over cut price TVs, it may already be over.

Black Friday was brought to the UK by Amazon five years ago, when the online store spotted a way to make more money out of the day after Thanksgiving, which is traditionally a big shopping day in the US.

It didn't take the UK long to join in. By 2014, UK shoppers spent 1 million pounds ($1.52M U.S.) every three minutes on Black Friday, resulting in total sales of over 800 million pounds ($1.2B U.S.) that day and a jump in store traffic of 23 per cent. But the knock on effect was brutal: 2014 saw the weakest December sales growth since 2008 of just 1 per cent, and online sales achieved their lowest ever growth of just 5 per cent.

Now big retailers are turning their backs on Black Friday. Asda has said it is dropping out of Black Friday this year, joining Argos, Primark, Oasis, John Lewis and Mothercare in either cancelling the day of sales, or reducing their participation in the day.

"One by one, big British retailers are driving nails into the Black Friday coffin," said Aaron Shields, Strategy Director Europe, Middle East and Africa at Fitch. He said that retailers will increasingly risk customer scorn as this concentrated buying wreaks havoc on delivery and returns operations.

Tesco is shutting its 24-hour Tesco Extras the night before November 27 to get security measures in place.

The stress is bad for staff and bad for stores as customers, fearing the worst, stay home and order online instead. Nine out of ten shoppers choose to look for Black Friday deals online, Shields said. Those who do plan to shop on the day may find the safest place is at the computer, far from the security guards and fighting crowds. independent.co.uk

Cracker Barrel Loss Prevention Directorship Update - Eliminated position
Initially reported on September 3rd after the former Director retired, Cracker Barrel did start a search process. However on October 30th they removed the postings on the web and are not filling the position. The Manager of Loss Prevention has obviously picked up additional responsibilities and according to our sources they're using the funds to staff another field LP position. The LP functions report into the Vice President of Internal Audit & Loss Prevention and it appears as though that's been the case since 2013.

Barnes & Noble Earns Perfect Score on 2016 Corporate Equality Index (CEI) for Eighth Year in a Row

Quaker Steak & Lube Files For Bankruptcy, Likely To Be Acquired By TravelCenters Of America

Radio Shack to open 8 a.m. Thanksgiving Day

First Saks Off 5th outlet store opening in NYC in March 2016

Papa John's owner jailed, fined for stiffing workers amid probe


Quarterly Same Store Sales Results
Jack in the Box Q4 comp's up 6.2%, Qdoba comp's up 6.6%
Canada's Metro Q4 comp's up 3.4%, with sales up 4.5%
Canada's Loblaw Co's Q food business comp's up 3.1%, Shoppers Drug Mart comp's up 4.9%, with sales up 2.5%
Target Q3 comp's up 1.9% with net sales up 2.1%
Staples Q3 comp's down 2%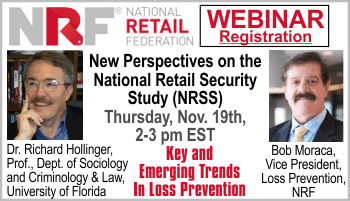 All the News - One Place - One Source - One Time
The D&D Daily respects your time
& doesn't filter retail's reality

Report Your News!
(content subject to approval)



PayPal News

Belton woman gets probation for mistreating cats – Received care money via PayPal
The PayPal Global Asset Protection Investigations team assisted the Belton Police Department (South Carolina) with their investigation into the affairs of Julianne Westberry. Westberry, an animal rescue volunteer, had been operating a cat rescue, had "personal issues" and became overwhelmed by the large number of animals. She received money via PayPal. The judge sentenced Westberry to four years in prison, but suspended that to probation, provided she does not break other laws, continues treatment, and does not have any animals.

For further information on PayPal GAP Team, email inquiries to lawenforcement@paypal.com.


Trend Micro: Major Q3 Attacks Could be Sign of Things to Come - "Seismic Security Incidents"
Trend Micro blocked 12.6 billion threats in Q3, a 20% decrease from 2012, but warned that seismic security incidents during the period could be an indication of the kind of threats facing individuals and businesses going forward.

The third quarter saw some of the "worst-case security scenarios ever imagined," according to the vendor's Security Roundup report for the period.

"We believe we will see more of these chain reaction-type attacks. Bigger and better-secured organizations may experience breaches of their own if ever attackers successfully manage to leech off data from their smaller, less-secure partners." infosecurity-magazine.com

IBM: Ransomware, Insider Threats Top 2015 Cyber-Trends
2015 has been a challenging year as insider threats and malware as well as stealthy and evolving attacks affected enterprises. Taking stock, IBM Security has identified the top four cyber-threat trends of the year: amateur hacker carelessness, ransomware, insider threats and C-suite attention.

The first notable trend is amateur hackers exposing sophisticated criminals in onion-layered attacks. While 80% of cyberattacks are driven by highly organized and sophisticated online crime rings, it is often inexperienced hackers ("script kiddies") who unknowingly alert companies to these larger, sophisticated hackers lurking on a network or inside an organization. infosecurity-magazine.com

Target's $10M Deal Over Data Breach Gets Final Approval
A Minnesota federal judge on Tuesday signed off on a $10 million settlement to resolve multidistrict litigation over Target's notorious 2013 data breach that compromised up to 110 million consumers' personal information, saying the early settlement of the suit is a big win for class members. U.S. District Judge Paul A. Magnuson issued an order granting final approval of the settlement, which resolves allegations that Target Corp. compromised the credit or debit card information for millions of consumers. Not included in the $10 million settlement is $6.75 million in attorneys' fees approved on Tuesday, which the judge said comprises a reasonable 29 percent of the settlement when accounting for notice and administration expenses.

The settlement, which drew just 11 objections out of approximately 61 million people given direct notice of the deal, allows consumers who can document their losses to be eligible for up to $10,000. Those consumers without documentation of their losses will be entitled to an equal amount of the remainder of the settlement fund after service payments to the lead plaintiffs and approved documentary support claims have been paid. law360.com

Zappos Asks Judge To End Data Breach MDL
Online retailer Zappos on Monday urged a Nevada federal judge to boot for good multidistrict litigation over a 2012 data breach that compromised approximately 24 million of its customers' personal information, saying that fresh allegations from new customers that they were injured by the breach are totally implausible. law360.com

New ad-fraud botnet targets Fortune 500 companies
A new botnet is specifically targeting large corporations, taking over user machines to generate high-value ad fraud, according to a new report from Pixalate. The Xindi botnet first appeared last fall, but has really taken off since August. It has already infiltrated around 8 million machines at more than 6,000 enterprises, said Amin Bandeali, CTO at Pixalate. "We noticed an uptick of behavior from these enterprises on a high scale," he said. Pixalate monitors advertising networks for fraud, and detected the botnet by tracking connections to "ghost websites" that only non-humans visit, set up to exploit a vulnerability in the way advertising networks work. The botnet has been spotted at more than 10 percent of Fortune 500 companies, around 1,500 university networks, and more than 200 financial and government organizations. The botnet specifically targets corporate users with sophisticated phishing emails and evades detection because all it does is load some ads in the background. csoonline.com

Hackers vs. terrorists: Over 6,000 ISIS Twitter accounts taken down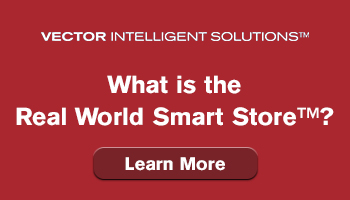 Spotlight on Vector Security

Vector Security Reaches Milestone for Network Deployments
Company exceeds 25,000 IP-based systems and edge devices across 125 brands
PITTSBURGH, November 17, 2015 -
Demand for IP-based systems continues to grow with the improved availability and cost effectiveness of bandwidth and storage. Technology advancements have made it possible for multi-site businesses to get better image and audio quality, accessibility, reliability, scalability and sophisticated consumer-driven applications at a lower cost of ownership.
Underscoring this movement,
Vector Security
announces it has reached a major milestone in the management and deployment of more than 25,000 IP-based systems and edge devices for national multi-site customers via Internet and secure wide area network (WAN) connections. In addition, Vector Security supports thousands more systems and devices deployed on customer private networks. The company does this across more than 125 brands, meeting the unique needs and challenges of this varied customer base.
Vector Security is a leading provider of retail-centric broadband-based applications and services, and a top 10 integrator for electronic security and IP security-related applications to homes and businesses. In August 2013, the company announced the acquisition of
Industry Retail Group
(IRG), to become the first security company to provide an integrated and unified network solution to multi-site businesses across North America.
"As today's businesses migrate to IP, many are looking for a single-source provider to address their network and application needs." said John Taggart, Senior Director and General Manager, Vector Intelligent Solutions. "Adding or improving managed customer Wi-Fi, secondary networks, proactive broadband monitoring and device monitoring and management, for instance, are investments our customers are demanding in addition to application deployment across those networks."
"Today's retailers are focused on bringing their loss prevention and IT teams together." said Mike Grady, Executive Vice President, Vector Security. "These teams are turning to us for, not only intrusion and fire systems, but for a multitude of edge devices and applications. This coupled with our managed network services and network management solutions create a single source provider approach that supports our customers' online and in-store omnichannel objectives."
Vector Security has been promoting these network and network-related services under the banner of Vector Intelligent Solutions. Under the banner of Vector Intelligent Solutions (
www.vectorintelligentsolutions.com
), Vector Security and IRG come together as a single-source provider to meet the unique managed services needs of retail and multi-site businesses. From managed broadband infrastructure and services the company deploys a full suite of customer-defined applications from a single point of contact.
Read more here
.

Press Releases


Axonify Launches Enhanced Platform to Address Growing Employee Knowledge Problem
Triple Year-Over-Year Customer Growth Announced As Company Adds New Capabilities To Address Swelling Employee Knowledge Requirements
WATERLOO - November 17, 2015 - Axonify, an innovator in the corporate learning space, today announced that it has evolved its award-winning eLearning solution to a full-scale Employee Knowledge Platform designed to help corporations solve the growing employee knowledge crisis.

More than ever before, employees are overwhelmed with what they need to know on the job-across every functional area. Traditional training technologies simply check a completion box rather than help employees build and retain knowledge for the long term. The consequence is that they lack the knowledge they need to take the right actions at work-resulting in lost sales revenue, poor leadership performance, increased safety incidents and more-all significant costs to the business.

Axonify is the only Employee Knowledge Platform that pushes beyond the boundaries of traditional eLearning offerings. Built with the fundamentals of brain science, adaptive learning, microlearning and gamification at its core, the Axonify platform has been enhanced with sophisticated knowledge-on-demand performance support capabilities, coaching and mentoring support, as well as transformational behavior and business impact measurement capabilities-never before seen in a learning solution. The platform now offers everything an organization needs to ensure employees have the knowledge they require, assess if employees are applying what they've learned on the job and measure the bottom-line impact.

"Our platform makes employees smarter so that they can perform better," says Carol Leaman, CEO of Axonify. "It's no longer just about having a way to deliver content more effectively to a large group of people. With Axonify, every one of our customers can ensure their employees get the individual knowledge they need, right at the point they need it. We sustain it, grow it, allow them to share it, capture how they apply it and we measure the outcomes. Axonify is transforming corporate knowledge itself-going way beyond just eLearning."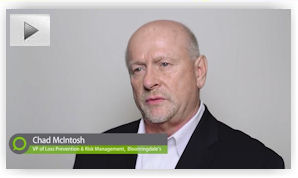 Support for this direction comes from progressive world leaders like Walmart, John Hancock, Toyota and Bloomingdale's, who are turning to Axonify to dramatically increase employee knowledge in a way that's engaging, easy and effective.

"Axonify is giving us the ability to educate associates, and demonstrate changes in behavior to really make a safe environment," says Chad McIntosh, Vice President of Loss Prevention and Risk Management at Bloomingdale's "We've had a lot of success with the program and, in the process, it has saved our organization $2.2 million this past year alone."

New product capabilities strengthen Axonify's existing trail blazing innovations that surpass the expectations and needs of the market.

Read more here.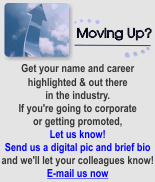 Managing the Change Process from Loss Prevention to Asset Protection
Transforming to 'Omni AP'
Kevin Colman, Group VP of AP, Macy's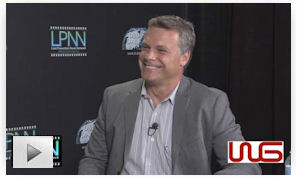 Macy's is not only the largest department store chain in the U.S., but it is now also the 7th largest online retailer. To keep pace with the rapidly changing business model, Macy's Asset Protection team has reinvented itself to address the many challenges that cybersecurity and omni-channel retailing presents. Kevin Colman, Group Vice President of Asset Protection for Macy's, tells us about the department's transformation to 'Omni AP', where protecting the brand and increasing profits is just as important as preventing shrink.
---
2015 Group LP Selfie Awards

Pizza Party Drawing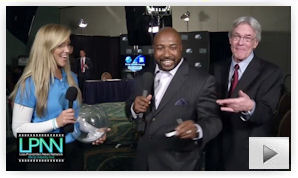 Brian Broadus, VP of Loss Prevention for Mattress Firm, does the honor of drawing three winners for the D&D Daily's 'Group LP Selfie' Competition - sponsored by NuTech National. Join Tonya Prive from NuTech and Gus Downing to see which three LP teams won a free pizza party. (We promise this wasn't staged!)
Solution Providers, have a video or commercial you want to publish? Contact us.


e-commerce

Sponsored by The Zellman Group
Beating fraud on Black Friday and Cyber Monday
Black Friday and Cyber Monday are now global events and, in some territories such as the UK, are merging into one where, in 2014, online spending on Black Friday was greater than Cyber Monday[1]. Yet all too often, opportunities for consumers and merchants are opportunities for criminals too. On Black Friday and Cyber Monday, with consumers sharing and transmitting payment details in huge numbers, it is like shooting fish in a barrel for cyber criminals. One study suggested that, in the US alone, 64% of organisations report an increase in online crime on Cyber Monday[2]. For consumers and merchants alike, Black Friday and Cyber Monday should be rewarding and profitable. But if they are falling victim to crime then they will be anything but. So, to help get the most from these events, we have put together a short guide to keeping your business safe from fraud.

Know your customer
Under normal circumstances, only the most gullible are likely to fall for clickbait social media postings promising high value consumer goods at rock bottom prices. But because these are the sort of bargains that consumers expect around this time of year, they are more likely to fall for such scams. And, when they do, their card details are in the hands of criminals. While this is bad for consumers, it's bad for businesses as well. Once criminals have card details to hand, they will want to use them. This is where it is vital that businesses are able to monitor customer behaviour and spot unusual activity.

Know where the transaction comes from
Mobile devices are, by their nature, less secure than computers. The lack of processing power on even the most advanced smart phone compared to a computer is considerable. So the ability to secure the phone is hampered. The first line of defence against fraud is intelligence and when 60% of merchants do not know where a payment is coming from then they are lacking the intelligence they need to accurately and successfully guard against fraud.

Challenge those chargebacks
It can be difficult for merchants to successfully challenge chargebacks so merchants get the double whammy of losing goods and then losing money. It's not just professional criminals who carry out chargeback fraud, though. It's carried out by every day consumers who would never consider themselves criminals. On events such as Black Friday and Cyber Monday, the temptation to chargeback for goods possibly purchased in haste and subsequently regretted by over enthusiastic consumers could be too much. Being able to properly assess chargebacks and sort the genuine from the bogus is critical for merchants. retailfraud.com

Online accounts for nearly 20% of Nordstrom's sales
Sales through its off-price online stores, NordstromRack.com and HauteLook.com, have grown 45.8% during the first nine months of the year. internetretailer.com

Amazon, E-Commerce Sales up 4.2% in Q3

Mobile breaks barriers to global pay solutions

Texas grocery chain H-E-B launches an e-commerce site

"Fraud is not a person - it is a dynamic grouping of statistics that deviate from the norm."
Stuart B. Levine, CFI, CFCI
CEO, The Zellman Group & Zelligent


ORC News
Sponsored by NEDAP
California woman pleads guilty over Michaels retailer cards theft - Data Breach - Stole $420,000
A California woman pleaded guilty on Tuesday to participating in a conspiracy to steal 94,000 credit and debit card numbers from Michaels Companies Inc customers in a massive, nationwide breach at the U.S. arts and crafts retailer.

Crystal Banuelos, 28, pleaded guilty in federal court in Camden, New Jersey, to charges of conspiracy to commit bank fraud and aggravated identity theft, nearly four months after she and an alleged co-conspirator were first charged.

The case stemmed from the discovery in 2011 of a breach at Michaels, in which the perpetrators installed devices on point-of-sale terminals that acquired customers' bank account and personal identification number information.

Banuelos, of Bloomington, California, and others then obtained counterfeit bank cards linked to those stolen numbers, prosecutors said. She and her co-defendant, Angel Angulo, used those cards to withdraw more than $420,000 from automated teller machines, prosecutors have said. The two possessed 179 counterfeit cards in New Jersey, prosecutors said.

The case follows an earlier prosecution of two other individuals charged in connection with the breach, Eduard Arakelyan, 24, and Arman Vardanyan, 26. Both are serving five-year prison terms after pleading guilty in 2012 to defrauding holders of 952 stolen debit cards. Banuelos is scheduled to be sentenced Feb. 23. Her lawyer did not respond to a request for comment. reuters.com

Kennewick, WA: Two Cuban immigrants, now from Florida found with over 60 fraudulent credit cards in Kennewick hotel
A person reported the fraudulent use of their credit card at the Target store in Kennewick, where officers saw two men on surveillance video using multiple credit cards including the victim's to purchase gift cards. Kennewick police were given a description of the vehicle the suspects were driving, and found a vehicle matching the description parked outside a local hotel in Kennewick. Police also recovered stacks of gift cards in the hotel room, all valued at $35,400. After investigating detectives were able to determine that Bonachea and Garcia were Cuban immigrants, residing in Florida currently who came to Washington state. keprtv.com

Boca Raton, FL: Anthropologie employee busted for theft of over $11,000 using duplicate receipts
An Anthropologie employee in Boca Raton is accused of stealing $11,000 from the store in the three months that she worked there, police said. Boca Raton police arrested Keyla Kekempanos, 19, on Friday. While working, she would make duplicate receipts during transactions with customers and then make false returns on the items to collect the money back for herself. She took $11,196.42 over about three months. The manager of the store noticed the thefts after he looked at the store's refund transaction log and realized that Kekempanos was putting return credits on her personal credit card. He confronted Kekempanos, who admitted the theft. Police interviewed Kekempanos on Friday at the store. She told them she had been using old receipts to make fake returns and then refund herself the money. She estimated she had done it about 25 times. She is charged with grand theft, organized fraud and obtaining merchandise money with false receipt. sun-sentinel.com

Upper Township, NJ: Shoprite video
of 5 Credit Card Fraud suspects in southern NJ
New Jersey State Police are looking for 5 individuals responsible for stealing hundreds of dollars' worth of gift cards. The state police say that throughout the month of October, several suspects attempted to buy gift cards at the ShopRite in Upper Township using multiple credit cards. The suspects attempted to purchase $500 in gift cards and often the credit card they were trying to use was declined, but police believe that at least $1,000 was fraudulently charged. In each incident, police say the suspect attempted to conceal their identity. snjtoday.com
Merritt Island, FL: Woman shoplifted $7K in groceries
over several months...Blames Cashiers
A woman who investigators said walked out of a Merritt Island Wal-Mart with more than $7,000 in groceries over a span of several months is blaming a cashier for failing to check the cart. Karen Lynn Henderson made at least nine transactions at the store, stacking her cart with groceries and other goods while the clerk would only scan $20 worth of merchandise. Henderson was charged with grand theft shoplifting of over $5,000 in the case and was arrested Monday. Henderson was also seen on surveillance video bagging many of the items and putting them back into her cart. She paid only $174 for items that eventually totaled over $7,000. She would also go directly to the unidentified cashier's checkout line. The Wal-Mart clerk was questioned and admitted to assisting in the theft but told investigators that she did not speak up due to "not wanting to lose her job," reports show. Henderson, however, told investigators that she did nothing wrong and that, "it is the responsibility of the clerk to check the cart." floridatoday.com

Meriden, CT: Two charged in theft of $3,000 worth of items from Stop & Shop
Two people face charges after police say they attempted to steal $3,000 worth of merchandise from Stop & Shop on Broad Street. Michael Nolisa, 26, was charged with third-degree larceny, third-degree conspiracy to commit larceny, possession of narcotics within 1,500 feet of a school zone and interfering with police. Jessica Kohler, 21, was charged with third-degree larceny. About 8 p.m. on Friday, police responded to Stop & Shop for a report of shoplifting. Store security followed a woman, later identified as Kohler, as she took several items and left the store without paying. The items, valued at $3,046, included beauty products, razors, electronic toothbrushes and medicine. myrecordjournal.com

Orange, CT: ORC gang busted at TJ Maxx; $3,300 in merchandise recovered
Police here say they have broken up a retail theft ring that had shoplifted more than $3,000 worth of merchandise from a Boston Post Road store. Five New Haven residents: Mary Rivera, 33, Jakmara Padilla, Clinque Green, Natalie Viera Cruz and Katherine Roman Castillo were arrested recently after police responding to a shoplifting complaint at T.J. Maxx stopped their car a short distance away, police said. All were charged with fourth-degree larceny, conspiracy to commit larceny and organized retail theft. Orange police also served two outstanding warrants on Rivera, for alleged incidents in New Haven. Officers learned that the suspects had taken $3,390.57 worth of clothing, handbags, and luggage from the store without paying. Two of the suspects were found to be in possession of shoplifting devices designed to defeat security sensors. ctpost.com

Melrose, CA: Burglar Steals 15 Bags At Melrose Boutique, valued at $2,500 each
On September 13, a burglar stole 15 bags from the high-end boutique Parabellum located on the 8200 block of Melrose Avenue. According to the LAPD's blog, the suspect, who was seen looking inside the boutique at around 2:40 a.m., used a sledge hammer to smash a display window. He then proceeded to go around the store stuffing purses and other merchandise into an industrial sized dry cleaning bag. canyon-news.com
Niles, OH: Security video shows an $850 Shoplifting Spree at Victoria's Secret
It was a bold crime, and it was all caught on camera. Surveillance video at Victoria's Secret in the Eastwood Mall captured three women inside the store, stuffing sweatshirts and other Pink brand gear into shopping bags. "You can see they're just loading up the bags. Takes a little while for someone to notify the manager," Niles Police Patrolman Kevin Helmick said of the security footage. When that manager finds out, she confronts the suspects, but they keep taking more items. The video shows the manager grab what she can, and the three women take off running with what police say is about $850 worth of stolen goods. wkbn.com
Solon, OH: Organized retail crime groups hitting Northeast Ohio; Walmart, Giant Eagle and Acme stores
Local police departments are scrambling to identify several people who could be part of organized retail crime groups stealing from stores throughout northeast Ohio. On Tuesday, police released Nov. 8 surveillance video of an unidentified man stealing 5-hour ENERGY drinks, worth more than $400, from the Giant Eagle on Aurora Road. "He produced bags and just took pretty much the whole stock that was on the shelf of the 5-hour ENERGY drinks," Solon Detective Sergeant Jamey Hofmann added. The man, wearing a black North Face jacket, gray pants and gray shoes, is suspected of committing similar crimes at Wal-Mart stores in Brimfield Township and Akron. Hofmann said it's possible he acted alone, but it's likely that he's part of a an organized group targeting grocery stores. Hofmann explained that police departments and retailers are ramping up a partnership, through the Ohio Retail Crime Coalition, to detect and prosecute theft suspects. newsnet5.com

Ludington, MI: Habitual Offender sentenced to six months in jail; history of theft since 2001

Michigan City, IN: Police investigating 2 vacuum cleaner thefts at Walmart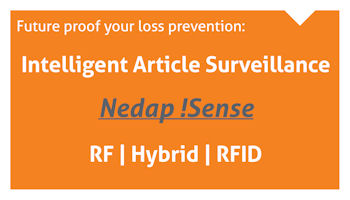 Do you have an ORC case to share?
Share your ORC news and help the industry grow


Retail Crime News

Sponsored by Security Resources
Arlington, GA: One dead in officer-involved shooting outside a store
The Georgia Bureau of Investigations released some new information Tuesday night about a deadly shooting involving an Early County deputy. The man apparently was not armed, but he did hit the deputy before the officer fired twice. GBI agents say the deputy responded to a 911 call about a man harassing customers at Jerry's Country Meat and Catering on Highway 45 in Arlington just before 1:00 p.m. GBI Special Agent in Charge Kim Baker said the man was in his car in the middle of the road with his hazard lights flashing when the deputy got there. He got out of the car and approached the deputy, ignoring commands to stop. Baker said the deputy deployed his taser, but that did not stop the man who then struck the officer who then opened fire. wbrc.com
Longview, TX: Academy Sports burglar shot by Police; Suspect was armed with an M4 Rifle
Longview Police Chief Mike Bishop released information Tuesday on an overnight officer-involved shooting. Chief Bishop says that at 2:47 am Tuesday, police were dispatched to Academy Sports Center, responding to an alarm. When police arrived officers noticed that the front Glass had been broken, and someone had gained entry. A man with an M-4 rifle exchanged gunfire with the officers, and then escaped to Best Buy where he climbed on the roof, and later called 911. He told dispatch he was on the roof, and had been shot. The victim is identified as 35-year-old Nathan David Lanicek of Longview. He is hospitalized with life-threatening injuries. The Texas Rangers are investigating to ensure all LPD policies and procedures followed. Three officers are on paid administrative leave. cbs19.tv
Greenville, OH: Violent attack at Walmart over cutting in line; Suspect committed a similar assault days ago
A violent attack was caught on camera in the Greenville, Ohio Walmart store. Police say it happened when a customer became angry because she thought another customer cut in front of her in line. Police are looking for a woman accused of throwing another woman to the ground. Police say the suspect hit a woman from behind with a grocery cart. That woman turned and said "excuse me" to the suspect who'd hit her with the cart. That's when the suspect became belligerent, hit the woman, grabbed her by the hair, and slammed her down. When the victim tried to get up from the floor the suspect knocked her down again and hit her repeatedly until the victim's friend intervened. The suspect then left the store. A Walmart employee says this same suspect has done the same thing before just a few days ago. 13abc.com
Indianapolis, IN: Police arrest 2nd victim in
Washington Square Mall shooting
The Indianapolis Metropolitan Police Department is running into roadblocks with the Washington Square Mall shooting. In October, a gunman shot three people inside the mall. Police were only left with a vague description of two men and grainy surveillance video. As the case started to grow cold, detectives questioned the victims for more information. It started with the arrest of one of the victims, Aaron Carr, 26. Police arrested him for carrying a gun without a license inside the mall. Officers later found out the gun had been reported stolen from Vigo County last year. Officers then located a second victim, Robert Kennedy, hiding in a basement in a home on the east side. Police arrested him for a separate case that included a fraud investigation. According to IMPD, the victims are not being cooperative in the investigation and the case has hit a snag because the victims are not releasing critical information that could put the suspects in jail. wishtv.com
Lancaster, PA: Hidden tracking device helps police track down Dollar General robbery suspect
An arrest in a string of Armed Robberies hitting Dollar General stores across Lancaster and Chester counties. Police placed a GPS device inside a pack of cigarettes. Officers were able pick up the suspect 20 minutes following his most recent Armed Robbery. Police found the cigarettes and the handgun during a search of the suspect home. wgal.com

Lincoln, NE: Romanian Teens suspected in 7 ATM Skimming thefts at Liberty First and Pinnacle Banks
Lincoln police believe the two Romanian teenagers accused of planting skimming devices on three Pinnacle Bank ATMs hit four different machines almost a week before. Sandrino Trifu and Remus Marchidon, both 16, appeared in surveillance video removing and installing skimming devices at four Liberty First Credit Union ATMs on Sept. 19 in Lincoln, Officer Katie Flood said Tuesday. Trifu and Marchidon were arrested Sept. 25 after police suspected they planted the devices on three Pinnacle Bank ATMs. That incident prompted Liberty First officials to review their surveillance tapes, Flood said. journalstar.com

Greenwich, CT: Credit Card thieves hit for over $10,000 at Saks and Apple in 30 minutes
Thieves ran up more than $10,000 in charges at Sak's Fifth Avenue and the Apple Store in Greenwich within hours of stealing a Norwalk woman's credit and debit cards, according to Darien police. The woman was at a restaurant between 1 p.m. and 3:30 p.m. and left her wallet at her table when she went to get her order, according to the report. A short while later she got a call from Chase Bank about suspicious charges made on her card. The first charge, at 3 p.m., on the victim's Visa Mastercard was for $3,340 at Sak's Fifth Avenue in Greenwich, followed almost immediately by charges for $796, $805, and $796 in quick succession at the Apple Store. At 3:30 p.m., another charge on a Visa card for $3,609 was made at Sak's Fifth Avenue. dariennewsonline.com

Baltimore man sentenced to 4 years in prison for CVS arson during unrest

Richmond, KY: Papa Johns Driver Robbed During Fundraiser For Fallen Officer

UK: West Sussex: Smash and grab gang clear out jewelers in less than 60 seconds


Robberies and Burglaries
● AT&T – Springfield, MO – Burglary
● BP – Columbus, GA- Armed Robbery/ shots fired
● Buy n Fly – Alleghany Co, PA – Robbery
● Campus Store – Valdosta State Univ. (GA) – Armed Robbery
● C-Store - Indianapolis, IN – Armed Robbery
● CVS – Greensboro, NC – Armed Robbery
● CVS – S. Lake Tahoe, CA – Armed Robbery
● CVS – Indianapolis, IN – Armed Robbery
● Destination Maternity – Carle Place, NY – Armed Robbery
● Dollar General – Taylorville, KY – Armed Robbery
● GameStop – West Seattle, WA – Armed Robbery
● Lucky 7 – Fort Erie, NY – Robbery
● Payless Shoe – Clarksville, AR – Armed Robbery/ Arrested
● Rafi's – Lodi, NJ – Armed Robbery
● Rent A Center – Nashville, TN – Burglary
● Rite Aid – Beckley, WV – Armed Robbery
● Walgreens – Asheboro, NC - Armed Robbery
● Wendy's – Miami, FL – Armed Robbery/ suspect killed by Police
● 7-Eleven – Kansas City, MO – Armed Robbery/ Clerk pulls gun
● 7-Eleven – New Bedford, MA – Robbery /arrested


Featured Job Listings
Sponsored by NuTech National
Feature Your Job Here For 30 Days -
70% Aren't On the Boards
VP of Sales/Client Relations
More details coming soon
Confidential - Retained Search
Nationwide
Gus Downing
VP AP & Global Facilities
lululemon athletica
Vancouver, BC, Canada
lululemon athletica
Sr Mgr Corp Investigations
US Foods
Chicago, IL
US Foods
NEW TODAY Dir Market LP
Walgreens
St Louis Park, MN
Walgreens
Dir Market LP
Walgreens
Miramar, FL
Walgreens
Dir Global Security
VF Corporation
Greensboro, NC
VF Corporation
Dir LP
A'GACI
San Antonio, TX
A'GACI
Dir Safety & LP
Harbor Freight Tools
Calabasas, CA
Harbor Freight Tools
Director, LP
Save Mart Supermarkets
Modesto, CA
Save Mart Supermarkets
Dir AP
99 Cents Only Stores
Commerce, CA
99 Cents Only Stores
Dir LP
Pier 1 Imports
Fort Worth, TX
Pier 1 Imports
LP Dir
BevMo
Concord, CA
BevMo
Dir LP (Western Canada)
Walmart Canada
Calgary, CA
Walmart Canada
Director of LP
Pacific Sunwear
Anaheim, CA
Pacific Sunwear
Market AP Specialist
REI
Seattle, WA
REI
LP Officer
Bi-Mart Corp.
Yakima, WA
Bi-Mart Corp.
Zone Mgr, LP & Safety
Lumber Liquidators
Pomona, CA
Lumber Liquidators
Zone Mgr, LP & Safety
Lumber Liquidators
Sandston, VA
Lumber Liquidators

Daily Job Alerts


Appearing One Day Only
View our Internet Jobs Archives here
AP Manager
BJ's Wholesale Club
Bronx, NY
BJ's Wholesale Club
AP Manager
BJ's Wholesale Club
Westbury, NY
BJ's Wholesale Club
AP Manager
BJ's Wholesale Club
Easton, MD
BJ's Wholesale Club
AP Team Leader
Target
Mankato, MN
Target
District LP Specialist
Smith's Food and Drug
Albuquerque, NM
Kroger
Dept Mgr LP & Safety
Lowe's
Frederick, MD
Lowe's
Dept Mgr LP & Safety
Lowe's
Greenland, NH
Lowe's
Dept Mgr LP & Safety
Lowe's
Spokane, WA
Lowe's
Dept Mgr LP & Safety
Lowe's
Madison, TN
Lowe's
Dept Mgr LP & Safety
Lowe's
Paintsville, KY
Lowe's
Dept Mgr LP & Safety
Lowe's
Dublin, OH
Lowe's
Area LP Mgr
Lowe's
Streetsboro, OH
Lowe's
Area LP Mgr
Lowe's
Centerville, OH
Lowe's
LP Manager
Nordstrom
Boston, MA
Nordstrom
Manager AP
Walgreens
Phoenix, AZ
Walgreens
LP Manager Hrly
Kmart
Scott Depot, WV
Sears Holdings Corp
LP Manager
Kmart
Phoenix, AZ
Sears Holdings Corp
LP Manager Hrly
Kmart
Key Largo, FL
Sears Holdings Corp
LP Manager Hrly
Kmart
Farmington Hills, MI
Sears Holdings Corp
Mgr AP
Walmart
Davenport, FL
Wal-Mart
AP Mgr in Training
Walmart
West Haven, CT
Wal-Mart
AP Mgr in Training
Walmart
Napoleon, OH
Wal-Mart
AP Mgr in Training
Walmart
Fort Worth, TX
Wal-Mart
AP Mgr in Training
Walmart
Janesville, WI
Wal-Mart
AP Mgr in Training
Walmart
Norwalk, CT
Wal-Mart
AP Mgr in Training
Walmart
Palmdale, CA
Wal-Mart
Mgr 1 AP
Raytheon
Tewksbury, MA
Raytheon
LP Regional Mgr
Express Stores
South Carolina
T-Mobile
LP Operations Mgr
Express Stores
East Brunswick, NJ
T-Mobile



Home of the Industry's Original
On the Move
Sponsored by Civil Demand Associates
| | |
| --- | --- |
| | Roy Greto was named Corporate and DC Loss Prevention Supervisor for Bealls Inc. |
Post Your New Job or Promotion!
See all the Industry Movement


Your Career
Sponsor this section of the Daily
7 Secrets for Tackling Your 'To-Do' List Everyday Most of us start our day with the intent on plowing through our tasks, running on full power and knocking out our to-do list and distractions. However, how often do things actually work out that way? Here are some secrets you can use to get more done in less time. Don't start with email

How to Stay Productive During the Sprint to the Holidays Now that the end of the year is near, and everyone is focusing on getting ready for the holidays, times can get a little hectic and crazy. It can be easy to let performance slip, and fall prey to distractions, but here are some ways you can remain focused. Quality, not quantity

7 Long-Term Productivity Habits of the Most Successful People Everyone has their secret habits that help them boost their work performance. Some of the most successful people attribute their achievements to their time management skills. However time isn't what needs managing, your activities are. Here are some habits to help you do just that. Early to rise

Be a Jedi Master of Time Management with These 7 Tricks Our brains are prewired to make us focus on tasks that require an immediate response instead of tasks that are more important. In order to fix this, you can use these Jedi time tricks to reverse what your brain thinks should get done first. Focus on importance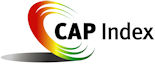 Tip of the Day
Sponsored by Vector Security
As we all rush thru our days, fighting to reach our objectives and dealing with a multitude of challenges each day, it's incredibly important that we remember that we're all a part of an industry, one team, one unified group dedicated and committed to helping our companies, our fellow employees, our customers, and our fellow colleagues. Easy to lose site of, bombarded with e-everything, and chained to our agendas each and every one of us is part of one industry and we all need to remember that from time to time. Take pride in what you do and how far we've come and remember we all have a long way to go and the only way we'll get there is if we do what's right for the industry each and every day. So the next time you're faced with that inevitable question of "What do I do" think about what's right for the industry, what's right for my company, for our customers, for our employees, and for our colleagues - and you just might find the answer you're looking for.


Just a Thought,
Gus





Upcoming Events
---
Recruiting?
Get your job e-mailed to everyone... everyday
Post on our Featured Jobs Board!
Reach your target audience in 2015 every day!
Request our 2015 Media Kit
update account / change e-mail
unsubscribe FEEDBACK
www.downing-downing.com

Advertise With The D&D Daily




36615 Vine Street, Suite 103
Willoughby, OH 44094
440.942.0671
copyright 2009-2019
all rights reserved globally