The D&D Daily Mobile Edition
November 19,

2015



The LP Industry's #1 News Source - Informing, Educating and Instilling a sense of community



Spotlight on Leadership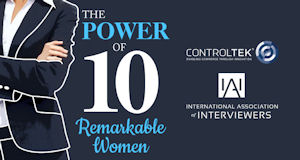 IAI and CONTROLTEK Recognize Remarkable Women

CHICAGO, November 18, 2015 – The International Association of Interviewers (IAI) teams up with CONTROLTEK to recognize remarkable women in the industry through a special edition of the CFInsider, a publication of IAI. "The Power of 10" leading women were selected based on the key principles of IAI and these top-notch attributes:

Industry Commitment – Making time to get involved is a deep commitment. Our honorees are significantly involved in developing people and this industry through committing their time at industry events, associations and work groups.

Dedication to Learning – It takes a confident person to admit they don't know everything. Our honorees understand that life is a journey of learning, and have demonstrated their commitment to learning by earning certifications, maintaining memberships and by their continued involvement with industry events.

Leadership Qualities – IAI embraces the ancient concept of "servant leadership" and our honorees embody those qualities. One of the most important descriptions of a servant leader is gratitude. In this issue, each honoree describes the individual(s) whom they are grateful for in their career.

Career Journey – A career path can be as diverse as the individuals we meet along the way. Our honorees have taken different paths which provides valuable and unique lessons readers can learn from. There is not one "right" career path as our honorees demonstrate, but they share wisdom that has guided them along the way. Which quote will you find most inspiring?

IAI will continue to recognize and honor remarkable women in the industry each year by devoting a special edition of the CFInsider to them as well as maintaining columns in our regular publication and by dedicating space on our Website: certifiedinterviewer.com.

Download the special edition here. http://controltekusa.com/recognizing-the-remarkable/

Congratulations to this year's Remarkable Women!

Kathleen Smith, CFI
Vice President of Loss Prevention,
Safeway, Inc

Jennifer DiCarlo, CFI
District Loss Prevention Manager,
Sobeys

Kati Wisniewski, CFI
Regional Loss Prevention Leader,
Ratner Company

Kim Horstman, CFI
Senior Field Investigator,
American Family Insurance

Deborah Lanford, CFI
Profit Assurance Team Manager,
7-Eleven

Debbie Maples, CFI
Vice President of Loss Prevention, International
Stores, Global Supply Chain, Investigations
& Corporate Security, Gap, Inc.

Melissa Mitchell, CFI
Director of Loss Prevention & Inventory Control, LifeWay Christian Stores

Stefanie Hoover, CFI
Business Development Manager, North America,
Verisk Retail

Missy Andeel, CFI
Senior Employee Relations Representative, Children's Mercy Hospital


Victoria To-Dowd, CFI
Loss Prevention Manager - North America,
Lush Fresh Handmade Cosmetics

News Brief
Sponsored by WG Security Products, Inc.
Black Friday Warnings - Will ISIS NYC & DC Threats Impact Traffic?
We've all seen the news and yesterday OSHA posted their safety warning along with Georgia's retail trade association. We've seen the retail analyst in Paris talk about how the shopper may be "shy" to come back to stores at first due to their horrific incidents. So the question really is does all of this impact traffic in the stores this coming Black Friday? And have we reviewed our security processes given these events?

Hopefully nothing will happen and we'll have a great day and weekend both in sales and in safety. However if indeed something does happen, especially in the these two markets, one could imagine the legal community questioning and evaluating the security processes and looking to see if the retailer did in fact review in detail their security measures and respond appropriately given all of this new information. Just a thought.

Mayor Bill de Blasio and Police Commissioner Tells New York City to Ignore New ISIS Video
Appearing on "CBS This Morning" on Thursday, Police Commissioner William J. Bratton reiterated that the footage in the video was old and said that New York had dedicated 527 police officers specifically to antiterrorism efforts.

"The whole effort here is intended to have an effect of inspiration," he said of the video. "Fear is the oxygen of terrorism. What they're trying to do is pump much more oxygen into the system."

The mayor said the night before at a news conference in Times Square - bustling as usual - that the police department "has been working very, very closely with the F.B.I. and our other federal partners." He repeated, again, "that there is no specific and credible threat." nytimes.com

NYPD Beefing Up Security at Macy's Thanksgiving Day Parade - NYPD'S Bratton: City Secure Amid Terror Fears
The NYPD's Bill Bratton said security for Macy's annual Thanksgiving Day parade will be increased this year in the aftermath of the terror attacks in Paris.

"This year the concern will certainly be very specific, around the usual crowd management, but very specific on the increased terror concerns around the world," Bratton told NY1. "But you've got the best police department in the world. New Yorkers should be celebratory and share with family.

We're ramping up [security] for Thanksgiving," NYPD Deputy Commissioner Stephen Davis told WWD. "We're going to have a higher uniformed presence and that will continue until after New Year's Eve." Davis said uniformed officers will have a more noticeable presence this holiday than others "at key shopping hubs, which are the equivalents of malls, such as Fifth Avenue, certainly Herald Square, and near Bloomingdale's."

Bratton added: "No city is better prepared to protect against terrorist attack. The NYPD will protect you. We will not be intimidated and we will not live in fear." wwd.com

Checkpoint Systems Chosen by Fashion Retailer Moods of Norway as Premier Supplier for RFID Source Tagging Global Rollout
Checkpoint Systems, Inc., a leading global supplier of merchandise availability solutions for the retail industry, today announced that fashion retailer Moods of Norway has selected it as the premier supplier for its global RFID source tagging program rollout. As a result, the fashion retailer, which has stores in Norway, the Unites States and Sweden, will be able to further speed up the tagging process and continue to track apparel from source to store and omni-channel, ensuring merchandise availability so that shoppers can always find what they need. Moods of Norway is using Checkpoint's Zephyr 2 RFID labels for all SKUs. It is one of the first generation of new global tagging solutions approved in multiple apparel and hardline categories for the U.S. and Europe. This allows Moods of Norway to use the same tag globally across many categories, streamlining its source tagging operations. businesswire.com

Loss Prevention teams will need to be on high alert - As 11% will shove people to get Star War toys
Exactly how might fans behave if the item they're looking to purchase is not available or is in short supply? Respondents hedge their bets, except to say they won't just shrug their shoulders: 19 percent said they would be willing to dress up as a "Star Wars" character (though it is unclear how this would benefit them), 12 percent would willingly lie to other customers and another 12 percent would cut in line. Finally, 11 percent admit they would be willing to shove someone. nrf.com

Truckers advised to make sure their cargo is safe this U.S. Thanksgiving
Parking lots, warehouses and truck stops were where 60% of reported cargo thefts occurred during previous U.S. Thanksgiving weeks, which has spurred an advisory from CargoNet for truckers to ensure their freight is safe this coming holiday. CargoNet, which compiles crime analytics, indicated that during the week of the American Thanksgiving in 2012, 2013 and 2014, thieves stole nearly $6 million in cargo, 44 semi-tractors and 51 semi-trailers. Texas was hit the hardest, with double the amount of theft incidents compared to California, which was the next hardest hit state. Food and beverage items were the highest targeted items, with non-alcoholic beverages and meat products being the two most stolen, making up 39.1% of food and beverage losses. trucknews.com

Potential for 135.8 Million Holiday Shoppers to Shop Online, In Stores Thanksgiving Weekend
According to NRF's Preliminary Thanksgiving Weekend Survey, an estimated 135.8 million shoppers (58.7%) definitely will or may shop on Thanksgiving, Black Friday, Small Business Saturday and/or Sunday, similar to the 61.1 percent who planned to last year and more than the 55 percent of holiday shoppers who said they did shop in stores and online over the weekend in 2014.

Of those who plan to or are anticipating they may shop online or in store over the weekend, most will shop on Black Friday (73.5% vs. 68.2% from NRF's preliminary survey in 2014), though 22.3 percent say they are eagerly anticipating retailers' Thanksgiving Day deals, compared to 18.3 percent in NRF's preliminary 2014 survey. Saturday is often overlooked because it's sandwiched between Black Friday and Cyber Monday, but the numbers speak for themselves: 49 percent of those surveyed say they will shop in stores and online on Saturday, up from the 42.9 percent in last year's preliminary survey. One in five (23.1%) say they will or may shop on Sunday. nrf.com

PC Richard's Receipts Compromise Customer Info, Suit Says
Appliance and electronics retailer P.C. Richard & Son LLC was hit with a proposed class action Wednesday in New York federal court for allegedly exposing its customers to identity theft and debit card fraud by printing card information on their receipts in violation of federal law. law360.com

The priciest retail corridor in the world - by a long shot - Manhattan's Fifth Avenue
Upper Fifth Avenue, between 49th and 60th streets, is the most expensive retail corridor in the world, with rents rising 3.6% to $3,500 per square foot through the first half of this year. Fifth Avenue rent was nearly double that of the second priciest corridor, Causeway Bay in Hong Kong, at $2,399 per square foot.

United States: The report shows that retail rents are rising in many U.S. cities. Seattle posted the highest rent growth in the U.S., up 27.3% to $70 per square foot, while Los Angeles' Rodeo Drive corridor posted the highest retail rents outside New York at $800 per square foot, a 23% increase. chainstoreage.com

FEMA Funding 55 Storm Shelters in Mayes County, Okla.
Mayes County, Okla., Emergency Management Director Janzen said FEMA allocated $110,000 for 55 safe room reimbursements as they reimburse 75 percent of the safe room cost, up to $2,000. emergencymgmt.com

U.S. Economy Loses $225 Billion Annually to Counterfeiters
Total revenue of the counterfeit market is $1.8 trillion globally, "and out of that, we believe that the U.S. economy loses about $225 billion in economic activity to counterfeit goods."

U.S. companies lose some 15 to 20 percent of sales to counterfeit goods. And 55.7 million jobs in the U.S. are dependent on IP- and brand-intensive industries, and within the categories being knocked off, 6.7 percent comprises wearing apparel and accessories, and another 3.1 percent in fake high-style footwear. Here's how the overall counterfeit market in the U.S. breaks down: ● 40.2% Handbags, wallets ● 28.8% Watches, jewelry ● 8.4% Consumer electronics, parts ● 6.7% Wearing apparel, accessories ● 4.6% Pharmaceuticals, personal care ● 3.1% Footwear ● 2.7% Computers, accessories ● 2.4% Labels, tags ● 1.5% Optical media ● 1.6% Other.

67% of counterfeit goods originate from China with around $24.4B in counterfeit goods going from East Asia-Pacific region to Europe and the U.S. annually. wwd.com

Pier 1 Imports Director of Loss Prevention search update: Paying $130K in Dallas with safety being a big focus

Quarterly Same Store Sales Results

Kirkland's Q3 comp's up 3.7% with sales up 10.3%
Cato Q3 comp's up 2% with sales up 4%
Best Buy Q3 comp's up 0.5% with sales down up 0.8%
Bon Ton A3 comp's down 2.6% with sales down 3%
Stage Stores comp's down 3.5% with sales down 3.5%
The Buckle Q3 comp's down 5.2% with net sales don 4.1%


All the News - One Place - One Source - One Time
The D&D Daily respects your time
& doesn't filter retail's reality

Report Your News!
(content subject to approval)



Employees cause information security breaches in 3 out of 4 companies: Kaspersky Lab
Seventy-three per cent of companies have been affected by internal information security incidents, and the largest single cause of confidential data losses are employees at 42 per cent, according to a survey commissioned by Kaspersky Lab.

The survey polled more than 5500 IT specialists from over 25 countries to find that 21 per cent of companies affected by internal threats lost valuable data that had an effect on their business. csoonline.com

Fraud Concerns Keep US Shoppers Away from In-Store Mobile Payments
New survey found that 39% of U.S. consumers are planning to use their device to make in-store holiday purchases, up slightly from the 33% that did last year. What's more, 17% of those that didn't do so in 2014 are hoping to do so this year.

With 70% of respondents not planning to make a mobile payment cited concerns around identity theft as their main reason. The same number claimed mobile payment fraud was preventing them from using their device in-store and 71% said the privacy of their transaction data was a major concern. Some 51% of mobile payment shoppers said they'd prefer to use an app from their bank rather than one provided by a third party such as Apple or Google. infosecurity-magazine.com

75% of employees don't think their organization provides enough info on data protection policies
Some 40% of businesses believe they'll suffer an insider breach in the next 12 months, with many more claiming their company doesn't do enough to raise awareness of cyber threats, according to Clearswift. A further 58% don't have enough understanding of what a security threat might look like, while half said they ignore data policies at work to get their jobs done.

The data chimes with other findings from the research already reported including the fact that 25% of employees would be happy to sell critical company data for as little as $7,500. infosecurity-magazine.com

NRF Expert to Discuss Cybersecurity in Retail as Holidays Approach - Tom Litchford Has More Than 30 Years of Experience in Field
National Retail Federation Vice President of Retail Technology Tom Litchford will represent retailers at an event hosted by the National Cybersecurity Center of Excellence at the National Institute of Standards and Technology (NIST) focusing on trends and challenges to improving cybersecurity in the retail industry. Cybersecurity in Retail: Trends and Challenges with Point of Sale and Payment Technologies will take place at 10:30 a.m. at the University of Maryland's campus in Rockville. NIST is a federal agency within the U.S. Department of Commerce. nist.gov

CVS Photo Developer - PNI Digital Media - Says Breach Suit Doesn't Allege Harm
Website operator and photo manager PNI Digital Media Inc. told a Georgia federal judge Monday that the CVS Pharmacy customer bringing a proposed putative class action over a data breach hasn't alleged she suffered from any actual injury as a result of the cyberattack, therefore her complaint should be dismissed. Tamara Nedlouf's theory of injury is based on an alleged increased risk of identify theft and fraud after a cyberattack on the photo websites for CVS Pharmacy Inc. and other retailers left customers' credit card and personal information compromised, but she alleges no facts showing her information has actually been used by criminals, PNI said in its motion to dismiss. "Nor does she allege that her information has in fact been sold, or even that it is for sale on the 'Internet black market,'" PNI wrote. "Instead, the only fact she offers is that CVS notified her that her information was potentially compromised. That is not enough."

According to Nedlouf's complaint, filed in mid-September, CVS informed her via email on Sept. 11 that a hacker had attacked servers hosted by online photo center manager PNI. Based on this email, Nedlouf alleges her information was compromised as a result of the PNI data breach. law360.com

After Paris Attacks, Beware Rush to Weaken Cryptography, Encryption
The Paris attacks have provoked security questions about whether European countries can - and should - be sharing better actionable intelligence on terrorism-related suspects. In addition, some officials in Europe and the United States have used the attacks to repeat their calls for strong cryptography and encrypted communications tools to be weakened, and for governments to be allowed to collect, monitor and analyze more bulk communications data.

Some of those arguments have referred to a now-refuted media report that a Sony PlayStation 4 had been recovered from the Belgian residence of one of the attackers, and that the gang may have used it to plot their Paris assault. But Brian Honan, who heads Dublin-based information security consultancy BH Consulting, and who is a cybersecurity advisor to the association of European police agencies known as Europol, says all such reports should be treated with caution. "There actually has been no evidence provided by anybody to support any of these claims," he says. "So we still don't know how the attackers planned these attacks, what tools they used, or indeed whether they used encryption or not."

Furthermore, regardless of what attackers did - or did not - use to facilitate their attacks, Honan argues that now is not the time to make snap public policy decisions that attempt to promote or restrict either cryptography or surveillance. databreachtoday.com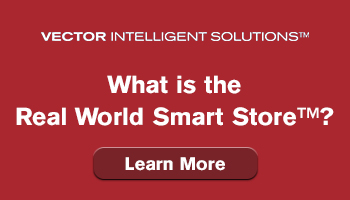 Spotlight on USS

USS adds Charlie Lunney as Vice President of Security Systems Integration Division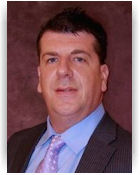 RANCHO CUCAMONGA, Calif. (November 12, 2015) -
USS, a global leader in product protection and security services and solutions, has appointed Charlie Lunney vice president of its growing Security Systems Integration group, which is focused on delivering stronger value to commercial customers. Lunney brings more than 25 years of security experience, and is known in the industry as a leader who understands the value of strong partnerships for success.
"Charlie brings a skill set and background to the USS team that matches our goals for the coming year and our overall company mission," said Doug McHose, USS' president. "As USS looks to amplify its presence in the broader security industry and expand our offerings to deliver reliable enterprise solutions to commercial facilities, Charlie's expertise will help us deliver exactly what each of our current and prospective customers need."
"It's an exciting time at USS, and our focus with our Security Systems Integration business is geared toward helping our clients redefine success"," said Lunney. "Technology has changed the industry and everything is more integrated now than ever before - our proven expertise in solving problems for the retail industry can now be leveraged to the wider security industry."
Prior to joining USS, Lunney served as senior director of Global Enterprise Sales for Tyco Security Products. Before Tyco, Lunney worked at GE Security and Sony Electronics. Lunney also has vast experience in the security consulting marketplace, where he spent many years with Kroll/Marsh & McLennan, a leading security consulting firm. During that time, he was assigned to many larger worldwide projects, including post-9/11 security projects.

About USS
USS is a U.S.-based, privately-held global leader in product protection and security solutions. USS is a leading integrator of video surveillance systems, access control and RFID systems. USS is dedicated to innovation and has more than 100 patents issued and pending. For more information, visit
www.ussinnovate.com
.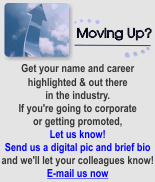 Building Partnerships for a Safe Customer & Associate Experience

Mark Stinde, VP of AP, 7-Eleven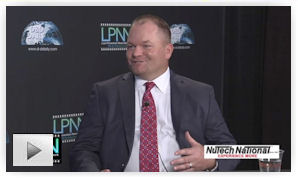 After joining 7-Eleven in 2010, Mark Stinde, VP of Asset Protection, and his team helped revamp 7-Eleven's AP effort with a specific program aimed at reducing armed robberies in stores. This included adding 35 new investigators, building an effective law enforcement collaboration tool and deploying digital video systems and remote monitoring to over 8,700 locations in North America. Learn how these initiatives and others helped 7-Eleven increase case resolutions, improve franchisee engagement and successfully monitor and manage the recent Baltimore riots.
---
Co-MCs Joe LaRocca and Amber Bradley tell us what's still to come in the final sessions on the agenda from "Live in Long Beach," our marathon broadcast filmed live at NRF Protect 2015.
Solution Providers, have a video or commercial you want to publish? Contact us.


e-commerce

Sponsored by The Zellman Group
Big Data security firm DataVisor predicts top 5 online fraud targets for 2016
Social sites will become bigger targets as lines between social and e-commerce blur. The company believes that the inclusion of e-commerce functionality (such as buy buttons) on social networking sites including Pinterest, Facebook and Twitter will result in these sites being targeted more by fraudsters looking to conduct fraudulent transactions.

EMV cards & digital wallets to shift more fraudulent credit card attacks online. The company predicts that 2016 will be a record year for Card-Not-Present fraud. The prediction is dire, with the company saying that they expect to see "a perfect storm" in 2016 that is bound to result in a high level of fraudulent transactions, powered by three trends: a significant increase in e-commerce websites and mobile apps, growing comfort among consumers to transact online, and the adoption of EMV cards and digital wallets.

Global O2O wars will increase the rate of user acquisition promotion fraud. The rapid growth in Online-to-offline (O2O) companies such as Uber, Inc. and others will see money spent not only for promotions to attract new drivers and users, but also an rapid increase in user acquisition fraud, where drivers make hundreds to thousands of dollars per month in subsidies by registering multiple driver accounts and conducting fake rides.

Account takeovers will rise as result of continued large data breaches. The bad news is that the company predicts that in 2016 bad actors will increasingly look to monetize stolen user credentials and credit cards via fraudulent credit card attacks, and even account takeover campaigns that lead to identity theft that could drain the bank accounts of those who have had their data stolen.

Cyber attackers will move to the Cloud. Businesses and consumers are not the only ones moving to the cloud," DataVisor claims in the report. "In 2016, we expect to see the continued migration of cyber attack infrastructure to the cloud, as cloud services become more pervasive and cost-effective." siliconangle.com

Mobile devices to account for 48 percent of online retail transactions from Black Friday to Cyber Monday
48 percent of all retail transactions from Black Friday to Cyber Monday this year will be made from mobile phones and tablets. Highest rate of mobile retail transactions will take place between 9 to 10pm EST during the peak holiday season, matching the top time window for mobile transactions during that same period in 2013 and 2014.

"One interesting holiday scam is a mix of phishing, credit card fraud, and return fraud known as triangulation fraud," said Olson. "That's where criminals set up a phony online auction for an item they do not have and when the 'winning bid' comes in, the fraudster uses a stolen credit card to fulfill an order from an online retailer. The fraudster wins because they receive funds and the consumer wins because they get the item they bid on. But this scam leaves the person whose credit card was stolen to dispute the charge with the victim retailer, and it makes it difficult to track the bad guy. It is critical to leverage device intelligence, transaction insight and consortium evidence to combat triangulation fraud." retailfraud.com

Dick's Sporting Goods posts nearly 18% growth in Q3 web sales

Target, Wal-Mart see online sales growth slow in ominous sign

Unsafe password practices put online shoppers at risk

"Fraud is not a person - it is a dynamic grouping of statistics that deviate from the norm."
Stuart B. Levine, CFI, CFCI
CEO, The Zellman Group & Zelligent


ORC News
Sponsored by NEDAP
San Antonio, TX: ORC Suspect busted, possibly $20,000 stolen over last 4 years
San Antonio Police today arrested a New Orleans woman in connection with the theft of hundreds of items from local stores. "We're estimated, probably over $20,000 worth of property over the last four years," Police Officer Douglas Greene said. The suspect, Daphne Moore, didn't go quietly in her 'perp walk.' She spat invective at reporters and news cameras who had gathered at the police station, at one point bending over and showing the media her butt. Greene says Moore would take the bus from New Orleans, steal from stores in San Antonio like Academy and Old Navy, and then take the bus home with the stolen merchandise to sell in the Crescent City. "She has a robbery warrant issued for her arrest and possibly two felony theft warrants, and it is possible she could face more charges," Greene said. foxsanantonio.com
Chicago, IL: Target Cashiers Swipe $18,000 from Loop Store
Two cashiers at the Target on State Street in the Loop stole more than $14,000 this week when they illegally loaded 16 gift cards with money and passed them to friends, prosecutors said. A third cashier from the same store at 1 S. State St. is also charged with stuffing more than $4,000 in cash into her pocket since October. Brezhelle Watts, 20, is accused of loading nine separate gift cards with $900 each during her shift Monday, for a total of $8,100. She gave the cards to an accomplice, prosecutors said, and no one ever paid for them. dnainfo.com
Toledo, OH: Dollar General Smash and Grab thief targeting cigarettes and Tide
He uses a cinder block to smash the front glass door, shatters the cigarette case by ripping it off its hinges and steals laundry detergent all within two minutes. That burglary happened Wednesday around 6:00AM at the Dollar General on Bancroft and Ashland. After he breaks through the front of the store, he hurdles the counter and tries to pry open the cigarette case, pulling and kicking it. The man then begins stuffing roughly 50 packs of cigarettes into a garbage bag. After that, the thief continues to the laundry detergent and loads up on packages of Tide Pods. Those at this Dollar General say in their district, which includes half of Toledo, six Dollar General stores have been burglarized during the past two months. 13abc.com

Waynesboro, VA: Two Credit Card Fraudsters spend over $4,000 at 8 area retailers in 2 days
The Waynesboro Police Dept. said store surveillance systems recorded a male and a female, sometimes pushing a baby stroller. Credit card data was stolen from a Waynesboro woman. The alleged fraudsters are thought to have used a cloned card with her data. The victim, 36, notified police after noticing unauthorized charges on her credit card bill on Nov. 14 and 16. Charlottesville area purchases on Nov. 14 were at Kroger, Harris Teeter, Target, and the Game Stops at both Barracks Road and Hollymead. Purchase made in Waynesboro on Nov. 14 were at Target and Wal-Mart. On the next day, the pair targeted Waynesboro-area stores including Target, Martin's, Home Depot, Wal-Mart, Plaza Azteca, and the Kroger stores on Arch Avenue and Lew Dewitt Boulevard. On Nov. 16, the pair struck in Waynesboro at Home Depot, Martin's, and Target. They also used a card in Harrisonburg at Martin's on Nov. 16. whsv.com
Long Island, NY: Woman used fake credit card at Coach store in Roosevelt Field Mall
The Major Case Bureau reports the arrest of a Brooklyn woman for Forgery that occurred in East Garden City on Tuesday, November 17, 2015 at 4:05 pm. According to Crimes Against Property detectives, Third Precinct Patrol Officers were alerted that the defendant Na Chen, 24, was using a fraudulent credit card at the Coach Roosevelt Field Store. Officers approached the defendant outside the store and conducted an investigation. Chen was then placed into police custody without incident. The defendant was in possession of 7 fraudulent credit cards and fraudulent purchased merchandise. There were no injuries reported. amny.com

Spring, TX: Two 17 year olds arrested for Organized Retail Theft; identified in the Missing Person's report
On November 13, Deputy Peterson was dispatched to a Missing Person Juvenile call at 1201 Lake Woodlands Drive. Upon arrival Deputy Peterson made contact with the two 17 year olds identified in the Missing Person's report. The suspects were taken into custody for Organized Retail Theft after it was determined that they had stolen $206.97 worth of merchandise from Target and Academy and had another $474.00 worth of merchandise from Macy's when they were located inside the store. studentcenternews.com

Georgetown, KY: Police issue warrants for 10 members of a gang involved in theft, drugs and prostitution
Georgetown police have identified nine men and one woman as members of a gang believed to be involved in illegal drugs, robbery, theft and prostitution, court records show. Several of the individuals have criminal records with arrests on charges ranging from shoplifting to second-degree robbery, with at least one having arrests on drug trafficking, records show. news-graphic.com

Bergen Co, NJ: 9 arrested in NJ and PA, 11 at large in North Jersey crackdown on fraud, ID theft
Nine suspects were arrested and 11 more were identified but remained at large in a crackdown on an alleged identity theft and fraud ring that targeted small businesses in North Jersey, authorities said Wednesday. Two of the arrested suspects were being held Wednesday in the Bergen County Jail on bail, and seven more were being held in Pennsylvania to await extradition proceedings, said Bergen County Prosecutor John L. Molinelli. The arrests on Monday were the result of an ongoing investigation that heated up after the arrest last February of Miokar Wehye, 42, of Hillside, a citizen of the West African nation of Liberia, Molinelli said. Wehye's arrest followed an 11-month investigation into identity theft and fraud reported by owners of small businesses in Bergen County, the prosecutor said. Investigators from Molinelli's office were assisted in that arrest by the Fairview Police Department, the Bergen County Sheriff's Office, the Union County Prosecutor's Office, the Hillside Police Department and the FBI. The initial investigation revealed that Wehye orchestrated an elaborate fraud scheme to steal more than $100,000.00 from victims' bank accounts by changing the victims' mailing addresses, opening bank accounts in victims' names, using counterfeit checks to make illegal withdrawals from victims' bank accounts and applying for fraudulent business loans in victims' names, Molinelli said. bergendispatch.com
Jackson, TN: Motel Drug bust leads to ORC Ring
Law enforcement officers were able to identify a suspect in a theft ring that had been plaguing businesses in Jackson and surrounding cities while they were serving outstanding arrest warrants on a woman at Executive Inn, 2318 N. Highland Ave. Investigators with the Madison County Metro Narcotics Unit were serving two outstanding arrest warrants on Christy Ann Smith on Nov. 11 when they recovered numerous clothing items with tags still on them inside her room. With the assistance of Loss Prevention, investigators added additional charges on Smith; they are: theft of property, shoplifting over $1,000 at Macy's; theft of property, shoplifting from Dick's Sporting Goods; and criminal trespass at Macy's. jacksonsun.com

Easton, PA: Man purchases $7,100 in Bamboo Flooring from Lumber Liquidators with stolen AMEX Card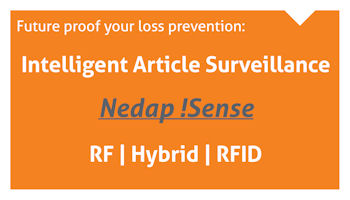 Do you have an ORC case to share?
Share your ORC news and help the industry grow


Retail Crime News

Sponsored by Security Resources
Jackson, MS: O'Reilly's Auto Parts Employee shot and killed during Armed Robbery
The family of an O'Reilly Auto Parts employee who was shot and killed during an armed robbery has identified him. Broderick Smith, a clerk at the store, was shot an killed on Wednesday night. The store, located at 2327 Livingston Road in Jackson, was robbed around 7:48 p.m. Officer Colendula Green says the two suspects came into the store with bandanas over their faces, demanded money, then shot Smith, a clerk at the store. The suspects, who got away, were armed and wearing dark hoodies. There was another employee inside during the time of the armed robbery, but he was not injured. No customers were inside at the time. msnewsnow.com
Wheat Ridge, CO: Police Arrest Suspect Wanted
In Deadly Shooting At Walgreens
Police in Wheat Ridge have arrested a suspect wanted in a deadly shooting in the parking lot of a Walgreens store on Sunday night. When officers arrived they found a man with a gunshot wound. He was rushed to St. Anthony Hospital where he was pronounced dead. Investigators believe there was an altercation just before the shooting. cbslocal.com

Waco, TX: Grand Jury Clears Officers after Shoplifter is Killed at H-E-B Store
Two Waco police officers were cleared of wrongdoing Wednesday by a McLennan County grand jury for the shooting of a man allegedly trying to steal $80 worth of brisket from a North Waco H-E-B store. The Waco Police Department completed an administrative and criminal investigation of the officers, with assistance in one from the Texas Rangers. Both findings revealed "the involved officers followed department training, procedures and state law," Sgt. W. Patrick Swanton said. Randall Lance Hughes, 48, of Waco, was shot after pulling out a knife when officers moved to arrest him in the store security room Aug. 11. The Smith & Wesson Extreme Ops knife he used has blades measuring over 3 inches. He died that night from injuries suffered in the shooting. When the knife was seen, Officer Rebecca Diaz pulled out a Taser and Officer Fernando Flores drew his handgun. The Taser was ineffective in subduing Hughes, Swanton said. Flores then fired "at least two rounds." kwtx.com

Anchorage, AL: Shoplifter pistol-whips Loss Prevention agent at Costco
Employees at the Costco store on DeBarr Road subdued a 29-year-old man after he tried to steal merchandise and pistol-whipped an employee, Anchorage police said. Anchorage Police said officers got a call from the store just after 12:30 p.m. Thomas Schultz Jr. was in the store with two other adults when a security guard saw him "concealing merchandise in a box," police said. "The suspect was confronted by a loss prevention employee at the store and during the engagement produced a firearm and pistol-whipped the employee," police said. "The employee and other employees were able to subdue the suspect and get the gun away from him until officers were able to arrive." The employee hit with the pistol suffered a minor abrasion, police said. Schultz has been charged with third-degree assault, third-degree theft and third-degree misconduct involving a weapon. adn.com

Albuquerque, NM: Armed Robber accidently shoots accomplice during Sprint store Robbery
Albuquerque police are searching for a suspect after a frightening armed robbery at Sprint in Northeast Heights. Employees at a Sprint Store said two men held up the store on Wednesday. A worker said the men brandished guns, and led him and another worker to a back room. While the robbers hogtied the victims, a gun went off and the bullet hit a robber in the leg, according to the worker. "They acted as customers (at first)," Garcia said. Store employees said the robbers quickly fled, taking with them about $10,000 worth of cash, merchandise and personal belongings. Garcia then broke the zip tie, locked the door and called police. Police were able to quickly capture the injured suspect, who was hospitalized. They're still looking for the second suspect. koat.com
Raleigh, NC: Former Family Dollar store manager accused of 7 Armed Robberies
Raleigh father of four is behind bars accused of robbing a Family Dollar store and suspected of robbing six more including the one he use to manage. Details of what investigators believe are inside jobs were revealed in a search warrant just made public. In it, Raleigh police claim that a series of robberies, many of them armed robberies, began back on July 29 at the Family Dollar store in Knightdale. A clerk was robbed of bank deposit bags as she left the store one morning. Police say Family Dollar officials told them Williams had been a manager at the Knightdale store but was fired after a bank bag went missing. abc11.com

Philadelphia, PA: Grab & Run thief hits 2 Jewelry stores the same evening
The Philadelphia Police are seeking help identifying a man who is wanted in association with thefts from at least two area jewelry stores, both on the same day. According to the police, the suspect is wanted for a retail theft from a store in Franklin Mills that happened on Nov. 10. Police said that at about 8:40 p.m., officers in the city's 8th police district responded to a report of a theft at Kay Jewelers inside Philly Mills located at 1455 Franklin Mills Circle in Northeast Philadelphia. Earlier that day, law enforcement officials said, a man stole a ring in a similar fashion from Helzberg Diamonds located at 1205 Nixon Drive in Moorestown, New Jersey, at approximately 7:30 p.m. phillyvoice.com
Shelby Co. TN: Police search for CVS robbery spree suspects
Police are looking for three men they believe may be responsible for two CVS robberies. Around 1 a.m., officers responded to the CVS store in Bartlett. Customers and employees were inside the store when the three men walked in with guns. According to Bartlett Police, the men stole Percocet pills from the pharmacy and left. Then, around 3:30 a.m., another CVS was robbed in Memphis. Two men with guns and another unarmed man walked into the store on Winchester Road. wmcactionnews5.com

Millburn, NJ: Police Arrest Two For $7,000 In Credit Card Fraud at Short Hills
On November 14, 2015 Millburn Police Officer Pinero responded to Louis Vuitton at The Mall at Short Hills on a fraud report. Sgt Delrusso and Detective Mendelsohn had stopped 45 year old Adam Jimenez and 34 year old Rosa Herrera out of California after attempting to make a purchase at Gucci for $3120.00 and Louis Vuitton for $3940.00 with a fraudulent American Express Card and fraudulent identification card. The transactions were denied. Both actors were placed under arrest and charged with credit card fraud and identity theft and released with a court date. tapinto.net

Rantoul, IL: A man gets 8 years in prison for stealing 9 rolls of dimes
A Rantoul man has been sentenced to eight years in state prison for stealing nine rolls of dimes from a safe at a Paxton convenience store. Police believe Hemphill attempted the same type of theft at 2 other convenience store the same day. State's Attorney Randy Yedinak said Hemphill's prior criminal history warranted the eight-year sentence. However, because Hemphill has at least two prior Class 2 felony convictions - for delivery of a controlled substance and burglary, both in Champaign County. rantoulpress.com

Denver, CO: What's in a name? Spirituality bookstore named 'Isis Books and Gifts' gets vandalized
A Denver-area store called Isis Books & Gifts wants the world to know its name comes from the Egyptian goddess of healing and motherhood and it isn't run by terrorists. Co-owner Jeff Harrison said Wednesday that the suburban Denver shop has been vandalized five times in the past year or so, probably by people who mistake the name for ISIS. The latest vandalism came last weekend when a store sign was smashed after the terrorist attacks in Paris that killed 129 people. The store sells books and gifts related to spirituality, religion and healing. Harrison didn't file a police report. He and his wife, Karen, have learned to put up with vandalism over the years, he said. The store has been around since 1980 under the Isis name. Jeff Harrison said he's heard from other businesses with "Isis" in their names, asking if they planned to change. He tells them no. wkow.com

Albuquerque, NM: Police Arrest suspect who committed 12 Armed Robberies in 30 days

Century City, CA: Arrest Made In Armed Heist At Century City Rolex Store

Visalia, CA: Target associate busted for $10,000 internal cash theft

Frisco, TX: Police release Video of former Dallas Cowboy, Joseph Randle shoplifting incident

Hurst, TX: Second ATM Theft this week in Smash and Grabs

Little River, SC: Woman turns in lottery ticket stolen from a Kangaroo store during Armed Robbery

Chicopee, MA: Facebook tips lead to Vodka Shoplifter

Kay Jewelers in the Meadows Mall, Las Vegas, NV, Grab & Run of $2,400 gold chain, suspect has been arrested

Fred Meyer Jewelers in Vancouver, WA was the victim of a Grab & Run on Tuesday evening, merchandise stolen was valued at $13,995

Zales at the Four Seasons Town Center, in Greensboro, NC, the victim of a Grab & Run, merchandise valued at $10,669


Robberies and Burglaries
● Admiral Mart - Tulsa, OK - Burglary
● CVS - Shelby Co, TN - Armed Robbery / 2 stores in 1 night
● CVS - Greensboro, NC - Armed Robbery
● CVS - Abington, VA - Armed Robbery / 2 charged
● Daily Stop - Edmund, OK - Burglary
● Downtown Market - Muskegon, MI - Armed Robbery/ shots fired/ arrested
● Fairfield Pizza - Fairfield, CT - Burglary
● Lone Star - Corpus Christi, TX - Armed Robbery
● New Beauty Supply - Anderson Co, SC - Armed Robbery
● O'Reilly - Jackson, MS - Armed Robbery/ employee killed
● Phillips - Fargo, ND - Armed Robbery
● Quick Stop - Redwood City, CA - Armed Robbery
● Save More Foods - Waterloo, IA - Armed Robbery/ shots fired
● Ship n Go - Harrison, AR - Burglary/ Habitual offender
● Shopko - Sheboygan, WI - Armed Robbery/ suspect charged
● 7-Eleven - Union City, CA - Armed Robbery
● 7-Eleven - Clemson, SC - Armed Robbery


Featured Job Listings
Sponsored by NuTech National
Feature Your Job Here For 30 Days -
70% Aren't On the Boards
VP of Sales/Client Relations
More details coming soon
Confidential - Retained Search
Nationwide
Gus Downing
VP AP & Global Facilities
lululemon athletica
Vancouver, BC, Canada
lululemon athletica
Sr Mgr Corp Investigations
US Foods
Chicago, IL
US Foods
Dir Market LP
Walgreens
Earth City, MO
Walgreens
Dir Market LP
Walgreens
Miramar, FL
Walgreens
Dir LP
A'GACI
San Antonio, TX
A'GACI
Dir Safety & LP
Harbor Freight Tools
Calabasas, CA
Harbor Freight Tools
Director, LP
Save Mart Supermarkets
Modesto, CA
Save Mart Supermarkets
Dir AP
99 Cents Only Stores
Commerce, CA
99 Cents Only Stores
Dir LP
Pier 1 Imports
Fort Worth, TX
Pier 1 Imports
LP Dir
BevMo
Concord, CA
BevMo
Dir LP (Western Canada)
Walmart Canada
Calgary, CA
Walmart Canada
Director of LP
Pacific Sunwear
Anaheim, CA
Pacific Sunwear
Market AP Specialist
REI
Seattle, WA
REI
LP Officer
Bi-Mart Corp.
Yakima, WA
Bi-Mart Corp.
Zone Mgr, LP & Safety
Lumber Liquidators
Pomona, CA
Lumber Liquidators
Zone Mgr, LP & Safety
Lumber Liquidators
Sandston, VA
Lumber Liquidators

Daily Job Alerts


Appearing One Day Only
View our Internet Jobs Archives here
Area LP Mgr
Ross Stores
Van Nuys, CA
Ross Stores
AP Manager
BJ's Wholesale Club
Pittsfield, MA
BJ's Wholesale Club
Store LP Manager
Dick's Sporting Goods
Washington, DC
Dick's Sporting Goods
Dept Mgr LP & Safety
Lowe's
Princeton, NJ
Lowe's
ETL Assets Protection
Target
Ventura, CA
Target
ETL Assets Protection
Target
Howell, NJ
Target
AP Team Leader
Target
Grand Junction, CO
Target
AP Manager
Sam's Club
Mt Pleasant, MI
Wal-Mart
AP Manager
Sam's Club
Ft Myers, FL
Wal-Mart
Area Mgr AP
All Facilities
Bentonville, AR
Wal-Mart
AP Mgr in Training
Walmart
Cleveland, TN
Wal-Mart
AP Mgr in Training
Walmart
Raeford, NC
Wal-Mart
AP Mgr in Training
Walmart
Victoria, TX
Wal-Mart
AP Mgr in Training
Walmart
Sallisaw, OK
Wal-Mart
AP Mgr in Training
Walmart
Stone Mountain, GA
Wal-Mart
AP Mgr in Training
Walmart
Hazlehurst, MS
Wal-Mart
LP Manager Hrly
Sears
Brooklyn, NY
Sears Holdings Corp
LP Manager
Kmart
Louisville, KY
Sears Holdings Corp
LP Manager Hrly
Kmart
Herndon, VA
Sears Holdings Corp
AP/LP Manager
Macy's
Baton Rouge, LA
Macy's
Multi AP Manager
Home Depot
Quincy, MA
Home Depot
LP Program Mgr
Amazon
Seattle, WA
Amazon



Home of the Industry's Original
On the Move
Sponsored by Civil Demand Associates
None to report.
Post Your New Job or Promotion!
See all the Industry Movement


Your Career
Sponsor this section of the Daily
11 Ways to Get the Most Out of Working With a Coach One of the best ways to reach success is to find someone in your field, who is reaching their goals, and learn from him or her. That way, you already know what mistakes to avoid making and you have someone who can show you some tricks. Here's how to get the most out of your coaching relationship. Open mind

Why Being a Mentor is Just as Important as Having One Everyone can benefit from all the wisdom and insight a mentor or coach can provide. But what you learn after having had a mentor, and reached success, could make all the difference to someone else. Don't just have a mentor, be one too. Make an impact

Why You Should Choose a Champion, Not a Mentor, for Guidance Mentoring has become a very common way for people to reach their goals, but who you should be looking for to help you achieve success, is a champion. Through the wisdom of a champion, you can accomplish things you never thought possible, they know what you're capable of. They are your voice

How to Tailor Your Coaching Style to the Employee's Style Not every employee learns the same way, therefore you can't use the same coaching style with each individual. As you observe your team members, take note on which of these three main strategies they prefer: analysis, doing or watching.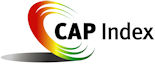 Tip of the Day
Sponsored by Vector Security
The first step to having a successful mentoring experience is to change your definitions about it as it doesn't have to be a long-term commitment and it can even be for a specific project, a specific incident, or even for a specific weakness that you may have. The point is, while you may have the desire to find one, you may want to consider how you can be one for someone as well. A successful mentoring program offers an executive an oasis, a place of safety and trust, a place where you can get answers and advice about your own career. Just remember pay it forward and return the good deed.

Just a Thought,
Gus





Upcoming Events
---
Recruiting?
Get your job e-mailed to everyone... everyday
Post on our Featured Jobs Board!
Reach your target audience in 2015 every day!
Request our 2015 Media Kit
update account / change e-mail
unsubscribe FEEDBACK
www.downing-downing.com

Advertise With The D&D Daily




36615 Vine Street, Suite 103
Willoughby, OH 44094
440.942.0671
copyright 2009-2019
all rights reserved globally