The D&D Daily Mobile Edition
November 20,

2014



The LP Industry's #1 News Source - Informing, Educating and Instilling a sense of community


News Brief
Sponsored by WG Security Products, Inc.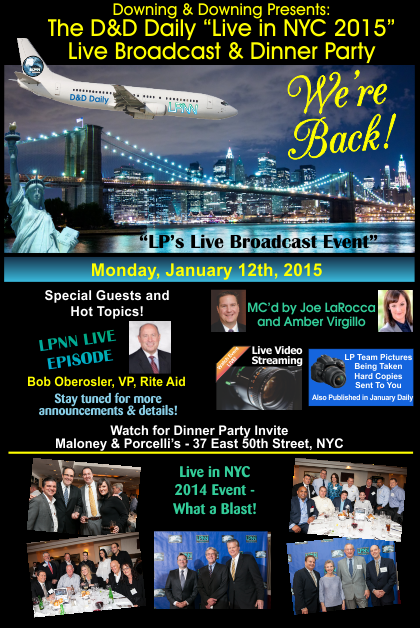 Amazon to notify U.S. warehouse workers they have right to unionize & rescinds employee warning given after bringing up parking lot security in employee meeting Amazon.com Inc. agreed to change some of the rules for workers at the Web retailer's warehouses in the U.S. so that employees can communicate about pay and working conditions without fear of retaliation. In a settlement reached with the National Labor Relations Board yesterday, the Seattle-based company also agreed to rescind a verbal warning given to a staff member at a Phoenix warehouse who voiced concerns about security in the parking lot following thefts from vehicles. The deal could open the door for Amazon's workers to unionize, because the settlement requires the online retailer to post notices at its fulfillment centers notifying employees that they have the right to form unions and work with each other for collective benefits. Amazon has faced criticism for conditions faced by workers in its more than 40 facilities around the country, and the U.S. Supreme Court is considering a separate case on whether workers at Amazon's warehouses must be paid for time spent undergoing post-shift security searches. The deal could open the door for Amazon's workers to unionize, because the settlement requires the online retailer to post notices at its fulfillment centers notifying employees that they have the right to form unions and work with each other for collective benefits. Amazon has faced criticism for conditions faced by workers in its more than 40 facilities around the country, and the U.S. Supreme Court is considering a separate case on whether workers at Amazon's warehouses must be paid for time spent undergoing post-shift security searches. internetretailer.com

NuTech delivers game-changer in alarm service - New all-in-one text alert management NuTech NaTional started off the week by announcing SmartRetail Alert, the app that goes way beyond Central Station data. This clever, user-friendly interface allows Regional and District Managers to not only receive Central Station data via text-message notifications, but also view and manage service and installation jobs. The end-user will be able to access information more conveniently than ever before. Service issues, service completions, store re-openings, late/early to open/close, installation notices and much more; will all be available through immediate text-notification. Learn more in today's Vendor Spotlight below.

Wal-Mart Tightens Online Price-Match Policy - After fraud wave Wal-Mart Stores Inc. is tightening its new online price-matching policy, after people used listings it alleged were fake to buy PlayStation videogame consoles and other products at deeply reduced prices. In some instances, Wal-Mart sold $400 PlayStation consoles for less than $100. Wal-Mart said it will no longer match prices from marketplace vendors or third-party sellers and will limit the list of retailers it would match to 30. The list of approved retailers includes Amazon and the web sites of major chains such as Best Buy Co. Wal-Mart also doesn't match online prices from auction sites such as eBay Inc. or websites that require memberships. The retailer has periodically dealt with price-matching problems, including a rush on diapers over the summer after Dollar General Corp. ran an advertisement offering diapers of any count or size for $9.50. Shoppers rushed to get the price matched by Wal-Mart and Target Corp. after news of the discount spread rapidly over social media sites and Internet forums. In some cases, shoppers received discounts of as much as 75% on supersize diaper packs. wsj.com

Update: Senate Committee Focusing On Prepaid-Card Scams The Senate Special Committee on Aging heard testimony from executives from three prepaid card companies - Green Dot, InComm and Blackhawk Network - on Wednesday afternoon (Nov. 19), according to the New York Times. The committee's focus was on what prepaid card companies and retailers that sell the cards can do to alert consumers of the potential for fraud. Green Dot, the largest U.S. seller of reloadable prepaid debit cards, said this summer that it will phase out PIN-based MoneyPak cards by early next year and shift to a more secure electronic mechanism in stores for adding money to the cards. The new system is already in place in most Walmart stores that sell the cards. InComm said it also plans to eliminate PIN-based Vanilla Reload cards. Blackhawk Network, which offers a similar card under the Reloadit brand, said at the Senate hearing that it will discontinue PIN-based cards as of March 2, 2015. pymnts.com

The Super Bowl of the Dollar Stores - Family Dollar delays vote on Dollar Tree deal; Dollar General still in the game Who'll win this fight? With thousands of stores closing and hundreds of jobs at stake - including some LP jobs - Dollar General Corporation isn't giving up. The deep discounter on Wednesday affirmed its commitment to the acquisition of rival Family Dollar Stores. Dollar General's comments followed the news that Family Dollar has delayed its shareholder vote on its $8.5 billion deal to be bought by Dollar Tree Inc. from Dec. 11 to Dec. 23. Family Dollar said it expects an update by the end of the first week of December on the Federal Trade Commission's review of the merger. The company said that the meeting was rescheduled so shareholders would have enough time to review any additional information they receive prior to the meeting. Dollar General said it is actively engaged in discussions with the Federal Trade Commission regarding the extent of potential divestitures that would be required in connection with an acquisition of Family Dollar and has been making good progress. chainstoreage.com

Dollar General Affirms Commitment to Acquisition of Family Dollar

33% of retail breaches originated with compromise at a third-party vendor Retailers have a massive problem on their hands trying to stem the number of future security breaches. The volume of malware detected has risen. Malware 'servers' were up 200 percent, botnets by 29 percent, and potentially exploited hosts by 78 percent. Only spam was down, by 21 percent. "There is more work to be done, especially in the area of vendor risk management," said BitSight co-founder and CTRO, Stephen Boyer. The assumption is that security is improving but this remains speculation unless incident frequency declines. What counts for individual vendors isn't the sector's performance but their own security-worthiness. cio.com

Hacking Has Majority of Americans Worried
A whopping 85 percent of Americans with household incomes of $75,000-plus say they worry about computer hacking, while only half of those in the $30,000-or-less household income range report the same, Gallup noted in its annual Crime Report. csnews.com

Intel to work with Europol on fighting cybercrime An agreement between Intel's McAfee security branch and European law enforcement will allow the two to work on joint operations to fight cybercrime. Intel, which acquired McAfee in 2010, said on Wednesday the memorandum of understanding with Europol's European Cybercrime Centre (EC3) will allow for an exchange of technical information and non-operational data related to cybercrime. The EC3 was launched last year to tackle organized gangs specializing in online fraud, child sexual exploitation and attacks on critical infrastructure and IT systems in the European Union. More than 30 countries have either ratified or acceded to the Council of Europe's Convention on Cybercrime, the only international treaty that deals with that type of offense. csoonline.com

10% of online holiday bargain hunters end up on counterfeit sites Ten percent of online bargain hunters end up on a counterfeit seller's site in the course of their search for popular products, according to a study released Wednesday from brand protection firm MarkMonitor. Once there, 1 in 6 show "intent to purchase" by putting an item in their cart. (No word on how many actually end up pulling the trigger.) Industry groups have warned of counterfeit holiday light strands with faulty wiring that could be a fire hazard; problems with knockoff toys include unsafe lead levels and small parts that pose a choking risk. Analysis of counterfeit perfumes has found ingredients such as antifreeze and urine. cnbc.com

Counterfeit cash could be detected with human breath A study by Chinese researchers has found a new and relatively cheap way of discovering fake money: just blow on it. This is thanks to a beetle-inspired ink that reversibly changes colour in response to humidity, and human breath would be enough to spot a fake. This is done by using a photonic crystal ink developed by the Chinese researchers that can produce unique colour-changing patterns on surfaces with an inkjet printer system, which would be extremely hard for fraudsters to reproduce. securingindustry.com

Apple Pay continues to grow - Coming to Shaw's, Jewel Osco & Albertson's Apple is expanding its Apple Pay across hundreds of supermarkets. Associated Food Stores, Shaw's Supermarkets, Jewel Osco, Albertson's and Bi-Lo Holdings have joined Whole Foods Markets, which was one of the original Apple Pay launch partners, to accept the new payment option. Bi-Lo Holdings, parent company of Bi-Lo, Harveys and Winn-Dixie grocery stores, said it is now supporting Apple Pay across its entire southeastern footprint. "Customers want a shopping experience that is convenient, easy and secure, which is why we're so pleased to announce support for Apple Pay," said Bert DuMars, VP, digital marketing at Bi-Lo Holdings. chainstoreage.com

Apple and Others Encrypt Phones, Fueling Standoff with Government, Law Enforcement The No. 2 official at the Justice Department delivered a blunt message last month to Apple Inc. executives: New encryption technology that renders locked iPhones impervious to law enforcement would lead to tragedy. A child would die, he said, because police wouldn't be able to scour a suspect's phone, according to people who attended the meeting. At issue is new technology that Apple, Google Inc. and others have put in place recently to make their devices more secure. The companies say their aim is to satisfy consumer demands to protect private data. But law-enforcement officials see it as a move in the wrong direction. The new encryption will make it much harder for the police, even with a court order, to look into a phone for messages, photos, appointments or contact lists, they say. Even Apple itself, if served with a court order, won't have the key to decipher information encrypted on its iPhones. wsj.com

New York City Council Hearing on Fee for Bags Becomes Heated For years, the plastic bag has doubled as a sort of urban tumbleweed, sweeping across New York City sidewalks and encroaching ominously on its waterways, clustering on subway tracks and drifting airborne to the tree limbs of residential blocks. On Wednesday, a hearing grew heated as lawmakers debated a proposal to charge 10 cents for each single-use checkout bag at retail and grocery stores, in an effort to encourage customers to bring their own. The charge would also apply to paper bags, the bill's sponsors said, because they are more expensive for businesses to purchase. (A ban on plastics alone could lead customers to switch exclusively to paper, harming the businesses, according to the bill's supporters.) nytimes.com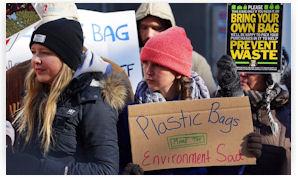 Staples store closures increase from 140 to 170 this year

50% of Americans Oppose Stores Opening All Day on Thanksgiving Day, While 33% Say More Time for Holiday Gift Shopping is a Great Idea

Quarterly Same-Store Sales Results

Canada's Birks Jewelers Q2 up 24%, with net sales up 14.3%
Williams-Sonoma Q3 up 8.7%, with net revenue up 8.7%
Dollar Tree Q3 up 5.9%, with consolidated net sales up 11.2%
L Brands Q3 up 5%, with total sales up 7%
Best Buy Q3 U.S. up 3.2%, with international stores down 3% and total sales up 0.6%
Canada's Metro Inc. Q4 up 3.1%, with revenue up 3.9%
The Buckle Q3 down 0.3%, with online sales up 3.8%
Macy's Q3 down 0.7%, with total sales down 1.3%
Michaels Q3 down 0.8%, with total sales up 1.1%
Bon-Ton Stores Q3 down 0.8%, with total sales down 1.3%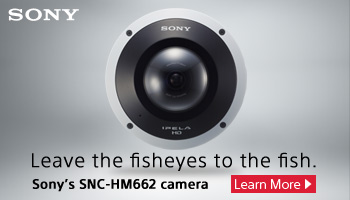 All the news - One place - One Source - One Time
The D&D Daily respects your time
& doesn't filter retail's reality
Report Your News!
(content subject to approval)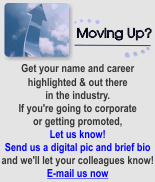 eBay News

FL law Enforcement on the lookout for Suspect after investigation with eBay's Asset Protection team uncovers scheme to defraud, along with outstanding grand theft charges
Here is a man who scammed more than 500 victims out of Ebay sales that never even existed. Alisher Mardonov used the popular on-line service to post a variety of electronic items for sale – which ultimately led to a profit of $123,000 for him in just a matter of weeks. However when the checks flowed in, the products never shipped out. Mardonov told buyers he was having problems with the usual Paypal service associated with Ebay, and to send the money directly to his home in Naples. Those checks were quickly cashed, and the buyers... well, they never received what they purchased. Detectives with the Collier County Sheriff's Office say Mardonov scammed victims throughout the US and Canada, and once he realized the jig was up, he went into hiding – with a whole lot of money in his pocket. Mardonov now faces charges of scheming to defraud, as well as an unrelated failure to appear warrant in Lee County for grand theft, after being caught shoplifting two DVD players from Wal Mart.

Read more here.
For further information on PROACT, email inquiries to PROACT@eBay.com.
eBay Direct - Click Here
(notify - info - questions)




Vendor Spotlight




The Next Revolutionary Alarm Service
for Retail Management
"Nutech National adds a game-changer to the Alarm Service Industry by unveiling SmartRetail Alert, the all-in-one text alert management service for retail."
Orlando, FL – November 19, 2014 - NuTech NaTional started off the week by announcing SmartRetail Alert, the app that goes way beyond Central Station data. This clever, user-friendly interface allows Regional and District Managers to not only receive Central Station data via text-message notifications, but also view and manage service and installation jobs.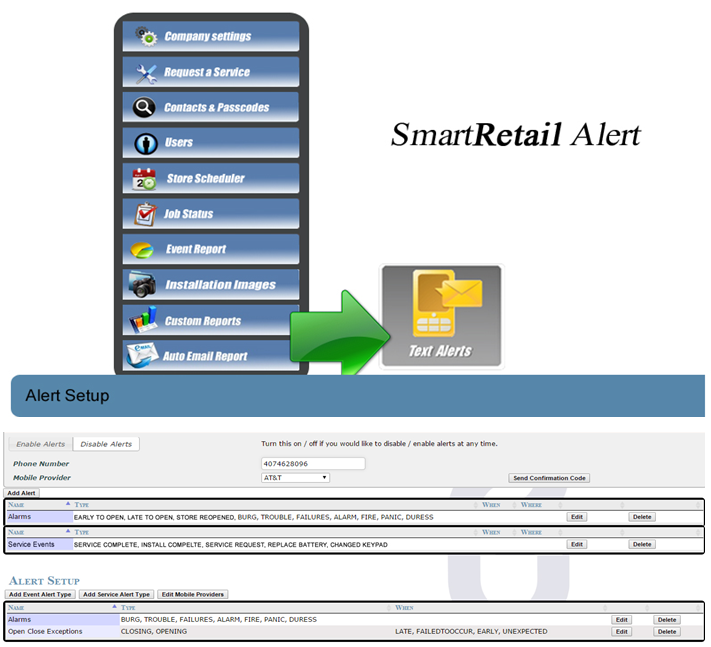 The end-user will be able to access information more conveniently than ever before. Service issues, service completions, store re-openings, late/early to open/close, installation notices and much more; will all be available through immediate text-notification.

SmartRetail Alert is just another cutting-edge service included with NuTech's brand new NuTech Link 6.0, a complete retail management software, offered free to all of NuTech's clients. As the technological field continues to expand, so do consumer expectations. Choosing the right security measures shouldn't have to utilize multiple applications to manage an alarm. This is why NuTech created SmartRetail Alert, serving as an all-inclusive security alert service. "With technology expanding daily, we have to keep up with the curve, NuTech is excited about SmartRetail as we see the benefits that immediate notifications via smartphone gives to our clients, allowing them to respond accordingly," said Greg DeTardo, President of NuTech National.

One of the convenient features of this service is that it's easy to set up and use. All the application needs is a phone number and provider; it is compatible with Android and Apple devices. From there, the client can enable, disable, add or delete alerts, and create alert exceptions (such as for opening/closing). SmartRetail Alert is completely customizable for the end-user as to what kind of alerts they would like to receive, and NuTech's support team is always available to help.

The next breakthrough in alarm management is here, making management simpler than ever before. Monitoring accounts with NuTech will give the client access to SmartRetail Alert and numerous other services and benefits for a greater retail alarm partner.

Experience More today, call 800-569-1600 ext. 1205.

e-commerce

Sponsored by The Zellman Group
Biometric security moves to counter cyber fraud The launch of Apple Pay in September marked a major milestone, with the US tech giant offering to identify users not with passwords or PIN numbers, but thumbprints. Fingerprints are also the basis of the partnership announcement last month between MasterCard and Zwipe to launch the world's first contactless payment card featuring an integrated biometric sensor. Activation by a fingerprint scan enables cardholders to make payment. Nor are fingerprints the only biometric yardstick under development. This spring witnessed the trial of innovative Swedish hand scanning in Lund as an alternative payment method. While vein scanning technology existed previously, it has not been used as a form of payment before. "Every individual's vein pattern is completely unique, so there really is no way of committing fraud with this system," said researcher Fredrik Leifland. "You always need your hand scanned for a payment to go through." The plan is to patent the system and expand it around the globe. euractiv.com

The E-Commerce Cyber Security Advantage
More than ever, retailers must be on the cusp of new technology or risk falling behind the marketplace. Why? Because shoppers will stop connecting with brands that fail to protect their information and data. In fact, you may be surprised to learn that most consumers now view online transactions as safer than POS transactions at a brick-and-mortar location, according to a recent study by ACI Worldwide and Aite Group. The growth of ecommerce in retail has lots of reasons to continue as consumers look to simplicity and security from the same place. For omni-channel retailing to work, the physical store must keep up. For most retailers, updated e-commerce and in-store technology systems are critical for improving shopper sentiment and data security. Combined with robust fraud prevention solutions, advanced commerce technology features like the seamless convergence of digital and physical store touch points on a single platform and real-time capabilities significantly decrease the risk of a serious data breach. cso.com

The Future of Payments: 2014

Dick's tallies 22% growth in web sales in Q3

Grocery retailer Royal Ahold projects 28% growth in 2014 online sales

Home Depot web sales increase nearly 40% in Q3

Alibaba brings Black Friday to China
"Fraud is not a person - it is a dynamic grouping of statistics that deviate from the norm."
Stuart B. Levine, CFI, CFCI
CEO, The Zellman Group & Zellman Fraudnet

ORC News
Sponsored by Security Resources
Ring leader ordered to pay $4.4M in Verizon warehouse thefts in Oklahoma Federal Court An Oklahoma federal judge on Wednesday sentenced a 59-year-old Colorado man to seven years in prison for stealing and then selling telecommunications equipment worth millions of dollars. Oklahoma federal Judge John E. Dowell also ordered Jesse Michael Greenwald to pay $4.4 million in restitution, said Danny C. Williams Sr., U.S. Attorney for northern Oklahoma. Greenwald previously pleaded guilty to money laundering charges, according to a news release by Jeff Dorschner, U.S. Department of Justice spokesman. Other defendants in the case include Scott Gollan, 26, and Michael Greenwald, 25, both of Bastrop, Texas, and James Pennoyer, 49, of Tulsa. The three have also pleaded guilty to charges arising from the thefts from Verizon and are awaiting sentencing. Between July 2009 to May 2014, Pennoyer was a contract employee at the Verizon Communications warehouse in Tulsa, and helped his co-conspirators systematically steal telecommunications equipment from the warehouse. The defendants transported the stolen equipment to Colorado Springs, and stored it in a facility to be sold at a later date, a news release says. Much of the equipment was sold to a company in North Carolina, which made substantial payments to Greenwald and his co-conspirators. The defendants used the funds to engage in illegal money transactions of more than $10,000 each. FBI and IRS agents investigated the case. denverpost.com

Giant Eagle Pharmacist stole more than 7,000 prescription pills in Bethesda, MD A person hired to dispense prescription medication and ensure patient safety is accused of breaking the law and breaching the medical code of ethics. Montgomery County Police have charged Parvin Ossareh, 51, with the disappearance of more than 7,300 tablets of Hydrocodone, a powerful and highly addictive painkiller used in drugs like Vicodin and Lortab. Every pill was taken from the Giant Food store where Ossareh worked as a staff pharmacist. The supermarket is located along the 10400 block of Old Georgetown Road in Bethesda, adjacent to Walter Johnson High School. According to charging documents filed in Montgomery County District Court, Ossareh allegedly stole a single Hydrocodone tablet on July 1, 2013. Ten days later, Ossareh swiped 250 tablets. By September, the pharmacist had taken 2,200 tablets. The alleged pill pilfering continued until June 2014, when management noticed fraudulent transactions and questioned Ossareh about it. The following day, Ossareh called into work sick and never returned to the store. Investigators say Ossareh evaded detection for months by entering fake codes into the pharmacy computer, in effect clearing the powerful painkillers from Giant's inventory of controlled substances. A Giant employee, who spoke to ABC7 News on a condition of anonymity, said the pharmacy has to improve its security mechanisms. wjla.com

Defendants In ATM Skimming Ring With Over 5,000 Victims Sentenced To Federal Prison Michael J. Ellis has been sentenced for stealing the bank debit card numbers and passwords of individuals in Georgia and Florida through an ATM skimming device. "This sentencing marks the end of an ATM skimming ring that victimized over 5,000 people in Georgia and Florida," said United States Attorney Sally Quillian Yates "The Secret Service, in conjunction with our law enforcement partners, will continue to arrest those that commit crimes that prey on unsuspecting victims," said Reginald G. Moore, Special Agent in Charge of the United States Secret Service, Atlanta Field Office. "Today's sentence should serve as a reminder that criminals will not get away with defrauding victims and ignoring the consequences of their actions." According to United States Attorney Yates, the charges and other information presented in court: Ellis, working with co-defendants Zira M. Bailey and Bryan S. Kees, used illegal skimming devices to steal over $130,000 from bank customers by installing the devices at SunTrust automated teller machines (ATM's) in Georgia and Florida. When a customer used the ATM with a skimming device installed, the device electronically recorded the customer's debit card number and a small camera in the device video recorded the ATM keyboard as the customer entered his or her password. The defendants then downloaded the information from the device to a computer. Using a magnetic stripe card reader/writer, they re-encoded gift cards with the stolen account information. They then used the altered gift cards at ATMs to drain money from the victims' bank accounts. Over 500 victims were linked to Bailey, Ellis, and Kees from the SunTrust ATMs. On December 28, 2012, Bulgarian Customs officials notified the United States Secret Service in Atlanta that a DHL parcel containing illegal skimming devices was being shipped to the United States. The Secret Service obtained a federal search warrant for the package and found three skimming devices. The package was addressed to a UPS Store in Atlanta, Ga. Ellis, Bailey, and another co-conspirator, WB Wohrman, were listed as authorized recipients of mail to the UPS box. In a later search of a garage controlled by Ellis, law enforcement found 250 financial transaction cards, magnetic reader/writers, false ATM overlays, laptops with ATM videos and debit card information, and a wig. justice.gov

ORC couple busted for Natick Mall, CT thefts
Two Connecticut residents accused of stealing from several stores at the Natick Mall on Tuesday are believed to be part of an organized theft ring, authorities said. Natick Police arrested Onyx Barnett, 24, and David Honegan, 35, both of Hartford, at 3:17 p.m. on Wednesday. Mall security told police they caught Barnett at an L.L. Bean kiosk in the middle of the mall stuffing $50 pairs of sandals into a large Neiman Marcus bag. When police confronted her, Barnett had six pairs of sandals in her bag. She also had clothing from Macy's. A Macy's security officer identified a jacket, valued at just under $600 and a pair of jeans, valued at about $50, as being stolen from Macy's. Police then questioned Honegan, who was with Barnett. The officer wrote that he asked, "So you distracted the clerk while she stole," and he said, 'I was talking to her, yes.'" Honegan was also carrying a bag with two stolen items: a coat worth more than $125 from Limited and a $70 pair of pants from Express. "This was clearly part of an (organized retail theft) group, and were simply sent into the mall to steal selected items," the report said. wickedlocal.com
New Jersey State Police Recovers 204 Fake Credit Cards New Jersey State Trooper Alina Spies reported on November 11, around 7:15pm, a notice was issued by dispatchers of a car fleeing after attempting to pay for $17 in gasoline with a fake credit card on the NJ Turnpike in Woodbridge. When the attendant at the gas station approached the said car's driver, the driver allegedly snatched the credit card and drove away with speed on the highway. Trooper Adam Brozek belonging to the Troop "D" Cranbury Station found and stopped that specific vehicle near Cranbury's Molly Pitcher Service Area. Gianni Simon, the driver, was about 20 years old, and he was arrested on charges of gasoline theft. The State Police also said that Simon was found to possess the same credit card. When further investigated, it was found that an active warrant was pending against him. According to NJ State Tropper Alina Spies, the investigation convinced the troopers to obtain the relevant search warrant for that particular Infiniti car. When the vehicle was being searched on November 14, the state police discovered an extra 204 suspected to be fake credit cards. Gianni Simon was slapped with the charge of possessing a fake credit card. He was also charged with the usage of a fake credit card along with theft of services. financialbuzz.com

Lego targeted by Tulsa, OK shoplifters
Tulsa Police Organized Retail Theft Unit is working with several area Retailers looking for 2 female suspect who are believed to have hit for thousands in Lego Toys. Police are not sure if the 2 females are working together. fox23.com
Do you have an ORC case to share?
Share your ORC news and help the industry grow

Retail Crime News

Sponsored by NuTech National
Long Beach, CA Police and Retailers work together to arrested 72 Shoplifters, Thieves and Burglars last week Working in collaboration with local retailers, the Long Beach Police Department last week arrested 72 shoplifters, thieves and commercial burglars. To showcase that retail theft will not be tolerated this holiday season - or any time of year - LBPD officials conducted a three-day retail theft operation to send the right message to criminals. According to a release from the department, detectives and patrol officers on Nov. 13-15 worked with more than a dozen businesses at more than 30 locations in Long Beach to identify, arrest and prosecute shoplifters, thieves and burglars. Of the 72 arrests, 53 were for misdemeanors thefts and shoplifting; 19 people were arrested for felony offenses, including grand theft, robbery or parole/probation violations. Dave Poss, lieutenant detective in the adult investigation unit, said he stays busy year-round catching thieves, but the holiday season definitely attracts more of certain types of crimes. Besides thefts inside businesses, he said shoppers should be careful this time of year to keep valuables out of parked cars. It's also a popular time of year for criminals to steal packages off of porches, he added. With businesses large and small so busy this season, Poss said the LBPD is doing everything it can to support them. During the three-day operation alone, $5,000 worth of property was recovered, so that speaks to severity of the problem, he said. The police department issued a public thank you to several businesses for helping fight retail theft this year by taking part in the operation and promoting a safe shopping experience for the community as a whole. Those businesses included: Albertsons, CVS, Food 4 Less, JCPenney, Kmart, Lowes, Old Navy, Ralphs, Rite Aid, Ross, Sears, Smart & Final, Stater Brothers, Target, Vons, Walgreens and Walmart. gazettes.com

'Russian Themed' Restaurant owner owes customers $2.2M in NYC credit card scam The owner of a Russian-themed cabaret restaurant in Brighton Beach was sentenced Wednesday to nine years in jail for ripping off clients through a bogus debt settlement firm in order to fund the nightclub and his lavish lifestyle. Michael Levitis - whose wife, Marina, was featured on the short-lived reality TV show "Russian Dolls" - was also ordered to repay nearly $2.2 million in restitution to the nearly 1,200 struggling credit card holders he scammed from 2009 to 2013 through fake company Mission Settlement Agency. The owner of the now-shuttered Rasputin Supper Club pleaded guilty in Manhattan federal court in April to mail fraud and wire fraud conspiracy charges and faced between seven and 11 year. nypost.com

Customer shot in GetGo convenience store robbery wins $2 million verdict against parent Giant Eagle A customer shot during a convenience store robbery in Pittsburgh seven years ago has won a $2 million verdict against Giant Eagle Inc., the grocery chain that owned the store. Giant Eagle's attorney didn't comment on the verdict returned Monday in Allegheny County. John Stapas lived near the GetGo store in the city's South Side and often went there after work. He was 17 when he was shot five times in the neck and stomach by a man who robbed the store. Stapas' lawsuit claimed the chain didn't provide enough security. His attorney said Stapas was defending customers and employees when he was shot. The robber was convicted and sentenced to five to 10 years in prison. dailyjournal.net


"Bleached" Counterfeit $100 U.S. Currency hitting Malls in CT A white female and a white male are suspected of consistency passing "bleached", older-style counterfeit $100 notes which are manufactured with an inkjet device and printed on a "bleached" genuine $1 note (as a result, a "counterfeit pen" - which most stores rely on - won't work since the counterfeit $100 bill is printed on genuine paper.) Also, the counterfeit $100 bills may feel rough or worn as the original, genuine ink has been scrubbed off the paper. To date, over $10,000 worth of this counterfeit $100 bill is known to have been passed and four serial numbers have been identified: A11823823A, B97217692B, B92112384A and B49597152B. The passes occur mostly at shopping malls in the Enfield CT/Windsor CT/Holyoke MA area and have not been reported to police. Some passes have also occurred in Meriden CT, Stamford CT, Norwalk CT, Fairfield CT and Shelton CT. Known transactions involve one counterfeit $100 bill to obtain merchandise consisting primarily of an inexpensive item (about $5) and a low denomination (mostly $15) store gift card. Any department able to identify the suspect or provide additional information should contact Special Agent Michael Shove, U.S. Secret Service New Haven Resident. michael.shove@usss.dhs.gov

Salinas, CA man who killed a .99 Cent Store security guard sentenced to life Richard Gutierrez was sentenced by a Monterey County judge on Wednesday to serve 26 years to life in state prison for stabbing a security guard to death in Salinas. Victor Sosa, 57, was slain during a botched robbery attempt at a 99 cent store at 102 E. Laurel Drive during the violent summer of 2013. Gutierrez was 22 years old at the time. He pleaded guilty on Oct. 1, 2014 to first-degree murder. On Aug. 1, 2013, Gutierrez demanded that the 99 cent store's guard open a safe, police said. When Sosa said he did not have a key to the safe, Gutierrez stabbed him to death. ksbw.com

Dundalk, MD Man Sentenced to 14 Years in Prison for Armed Robbery; Used Handguns and Threatened to Kill Store Employees A Baltimore County man has been sentenced to 14 years in prison in the armed robbery of a rental store. Forty-nine-year-old Richard Coleman of Dundalk was sentenced Tuesday in federal court in Baltimore. He pleaded guilty to conspiracy to commit robbery in September. Prosecutors say on Dec. 7, 2013, Coleman and another man held two store clerks at a Baltimore city rental store at gunpoint, forced them to open the register and took about $1,100. Prosecutors say Coleman and his accomplice then told the clerks to lie on the floor and threatened to kill them. Baltimore police arrived while the robbery was still in progress and arrested Coleman and his accomplice, 52-year-old Arnold Dorsey of Baltimore. Dorsey has pleaded guilty in the robbery and is set to be sentenced Tuesday. fbi.gov

Fleeing Kohl's Grand-theft suspect nearly runs down police officer in Brevard Co, FL Investigators say the suspect was wanted for grand theft and nearly mowed down an officer. He's now back behind bars. Detectives here at the Sheriff's West Precinct started scrambling along with everyone else at the Sheriff's office on Monday when a man in a Kohl's store started stealing. When a man identified by the Sheriff's office as Alexander Ruff started stealing high-tech items from a Viera Kohl's store, the stores loss prevention officer was on the phone with the Sheriff's office keeping a camera trained on what was happening. In it was at that moment that deputies say Ruff almost ran over a responding officer in the parking lot. The thief gave them the slip there as well as a few blocks down the road. But they finally caught up about 14 miles away in Cocoa and arrested Ruff with guns drawn. Ruff was brought before a judge and charged with aggravated assault on a law enforcement officer, grand theft and violating probation among other things. The in-store video of the theft will be used in his trial as prosecutors try to put away a man with an extensive criminal background that also includes credit card fraud, drug possession and dealing in stolen property. wesh.com
UK: CCTV shows gang suspected of stealing clothes worth thousands in Bredbury warehouse raid A gang of thieves stole clothes worth thousands of pounds from a warehouse in Bredbury. The suspected crooks were captured on CCTV moments before breaking into the warehouse of well-known bike accessory brand Renthal between 8.50pm and 11.25pm on Sunday night. Police have now released footage of the offenders and are appealing to the public to help track them down. The gang broke into the back of the compound, on Bredbury Parkway, before escaping with hundreds of items of Renthal clothing - mostly hoodies, jackets and T-shirts. Detective Constable Jennifer Mills said: "This was a high value theft of hundreds of items of clothing from a company that sells parts for mountain bikes and motorbikes." manchestereveningnews.co.uk

'Birthday Bag Lady' Shoplifter Caught At Tulsa Mall Tulsa Police say a serial shoplifter is in custody after a loss prevention officer recognized her and called police. Around 4:30 Wednesday afternoon an off-duty loss prevention officer was at the Woodland Hills Mall when he called Officer Lori Visser and informed her the "Birthday Bag Lady," was currently in the mall. Visser said the "Birthday Bag Lady" or Brandy Chaplin, was known to carry a birthday shopping bag into stores at the mall, load it with merchandise and walk out. According to Visser, the loss prevention officer kept an eye on Chaplin until she was able to arrive. Visser said she saw Chaplin unload merchandise into the car. "The trunk, which was an older model, larger Mercury was completely full of brand new merchandise with the tags on it," Visser said. She said it was difficult to tell, but guessed it was maybe $2,000 or more worth of stolen items. Visser said Chaplin is a well-known thief among the loss prevention community and has served time in prison for theft. According to jail records, Chaplin is being held on seven counts of larceny from a retailer, false impersonation and stolen property. She's being held on a $19,000 bond. Visser said Chaplin was also involved in an incident at a Hobby Lobby where a manager was run over. newson6.com
Thieves target Bluefield, WV Tractor Supply store, hit multiple times Hundreds of dollars worth of jackets are stolen from Tractor Supply in Bluefield on Wednesday. For the second time in less than a week, thieves have walked out with Carhartt and Schmidt jackets from the Cumberland Road store. According to Bluefield Police, two white males entered the store just before 5 p.m. Wednesday and grabbed four jackets. One of the individuals is believed to be the same person who stole a Carhartt jacket from the store on the evening of November 15. wvva.com

New surveillance video released in theft of North Face apparel at West County Center, Des Peres, MO

Loss Prevention Associate at Kissimmee Ross charged with video voyeurism

Kay Outlet in the Gulfport Premium Outlet, Gulfport, MS the victim of a Rolex watch Grab and Run, item valued at $10,900

Calumet City, IL Robber shot 7 times by Bakery Owner after using toy gun

Ski-masked armed robbers hit AT&T store in Bear, DE

Reward offered in Bastrop, TX H-E-B arson case


Robberies and Burglaries
• Buy Rite - Atmore, AL - Burglary
• Casey's General - Fargo, ND - Armed Robbery
• CVS - Severn, MD - Armed Robbery
• Danny's Grocery - San Benito, CA - Armed Robbery - Store clerk struck w/ rifle
• Dirt Cheap - Huntsville, AL - Burglary
• Family Dollar - Hanover Twp, PA - Police Shooting - under investigation
• Janzen's Thunder Bay, CN - Robbery - suspect arrested
• Katara Mart - St Louis, MO - Burglary
• Kwik Stop - Montgomery, AL - Armed Robbery
• Markette - Darlington Co, SC - Burglary
• Reemas Fashion - Youngstown, OH - Armed Robbery - Owner killed
• Sam's Supermarket - Houston, TX - Burglary
• Sprint - Pittsburg, KS - Armed Robbery
• T-Mobile - Hagerstown, MD - Armed Robbery - 4 indicted
• Walgreens - Goshen, IN - Armed Robbery
• Walgreens - Vail, CO - Armed Robbery
• Walgreens - Spokane, WA - Armed Robbery - $2500 reward issued
• Walgreens - Washington DC - Armed Robbery



Featured Job Listings
Sponsored by Cam Connections
Feature Your Job Here For 30 Days -
70% Aren't On the Boards
VP of Sales
Checkview
Chanhassen, MN
Checkview
Sr. Director, Field LP
Ross Stores
Dublin, CA
Ross Stores
Director of LP
Tourneau
New York, NY
LinkedIn
LP Director
CarMax
Tolleson, AZ
CarMax
LP Manager
Disney
Anaheim, CA
Disney
National Account Executive
Checkview
Northeast Region
Checkview
National Account Executive
Checkview
United States
Checkview
Corporate Investigator
Confidential
San Francisco Bay, CA
Confidential
National Account Manager
Vector Security, Inc
TBD
Vector Security, Inc
Supervisor LP DC
Ascena Retail Group
Greencastle, IN
Ascena Retail Group
AP Agent
Ralph Lauren
Sunrise, FL
Ralph Lauren
LP Agent
JONS Markets
Los Angeles, CA
JONS Markets
National Account Mgr
Confidential
Northeast
Downing & Downing

Limited Time Only - Post Your Multi-Unit LP jobs for FREE - Learn More Here

Daily Job Alerts


Sponsored by Cam Connections
Appearing One Day Only
View our Internet Jobs Archives here
Dept Mgr LP & Safety
Lowe's
Henrico, VA
Lowe's
AP Manager in Training
Walmart
Princeton, NJ
Wal-Mart
AP Manager in Training
Walmart
North Brunswick, NJ
Wal-Mart
AP Manager in Training
Walmart
Greenacres, FL
Wal-Mart
AP Manager in Training
Walmart
West Palm Beach, FL
Wal-Mart
AP Manager in Training
Walmart
Clermont, FL
Wal-Mart
AP Manager in Training
Walmart
Warwick, RI
Wal-Mart
AP Manager in Training
Walmart
Hastings, MN
Wal-Mart
LP Manager Hrly
Kmart
Frackville, PA
Sears Holdings Corp
AP Team Leader
Target
Kalamazoo, MI
Target
ETL Assets Protection
Target
Germantown, MD
Target
ETL Assets Protection
Target
Largo, MD
Target
LP Specialist
Rent-A-Center
Plano, TX
Rent-A-Center
LP Specialist
HEB
Corpus Christi, TX
HEB
Area LP Manager
ULTA Beauty
Columbus, OH
ULTA Beauty


Home of the Industry's Original
On the Move

None to report.
Post Your New Job or Promotion!
See all the Industry Movement


Your Career
Sponsor this section of the Daily
To Encourage Innovation, Make it a Competition Having trouble coming up with new ideas for projects, or how to create the next big thing? A little bit of friendly competition may be the answer you're looking for. Here are some great ways to turn your next idea slump into a successful challenge. Focus on a need

6 Ways to Motivate Yourself at Work
If you're finding it difficult to find inspiration, maybe it's time to take things into your own hands. We have more control than we think over our ability to motivate ourselves and keep that momentum going while at work! Here are some helpful tips to help. What drives you?

Don't Inadvertently Uninspire Your Employees As important as it is to make sure your employees are engaged and inspired to do their work and become successful, you also don't want to uninspire them. Here are some ways it could be happening, and you don't even realize it! Focusing on the negative

Get Back on Track by Applying Four Lessons at Work Many people are having trouble building momentum at work, whether it's losing focus, not knowing where your contributions have the most impact, or the day just seems out of whack. In order to get back on track, use these four tips to be your guide. Look beyond the obvious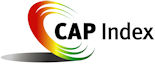 Tip of the Day
Sponsored by Vector Security
Managing your career upwards is also about simply managing your boss so to speak. While everything out there talks about managing direct reports, managing your relationships, managing your time, and managing your job, you've also got to be aware of the fact that you need to manage your boss as well. As a matter of fact, managing your boss may be the most critical part of managing your career upwards and most don't approach it that way. That being said, one must be careful here because most bosses don't want to be managed.

Just a Thought,
Gus







Upcoming Events
---
Recruiting?
Get your job e-mailed to everyone... everyday
Post on our Featured Jobs Board!
Reach your target audience in 2015 every day!
Request our 2015 Media Kit
update account / change e-mail
unsubscribe FEEDBACK
www.downing-downing.com

Advertise With The D&D Daily




36615 Vine Street, Suite 103
Willoughby, OH 44094
440.942.0671
copyright 2009-2019
all rights reserved globally