The D&D Daily Mobile Edition
November 20,

2015



The LP Industry's #1 News Source - Informing, Educating and Instilling a sense of community



History of ORC Associations -
Their History and Stories
Sponsored by Nedap
Launching 2016: Mid-Atlantic Organized Retail Crime Alliance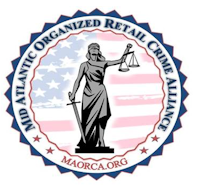 In an effort to centralize intelligence sharing and increase overall awareness to crimes impacting the Mid-Atlantic region, a group of individuals within both private and public sectors have come together and formed the Mid-Atlantic Organized Retail Crime Alliance (MAORCA), a non-profit organization. This organization will join members from Law Enforcement and Retail Loss Prevention to align and share information, provide training and development, and support the community.

The mission of MAORCA is to provide a forum to align Private Sector & Law Enforcement professionals throughout the Mid-Atlantic Region & jointly develop awareness to crime trends impacting our communities. MAORCA will also maintain an informational website to disseminate information between Members. MAORCA will serve Washington DC, Delaware, West Virginia, Virginia & Maryland.

The development of a comprehensive website is underway. This site will serve as a portal for all communication among the members of the ORCA.

We are asking for donations to help fund our website development and start-up, along with future projects to support our goals. Read the following letter for more information on how you can help fund MAORCA's website development and future projects.


Mid Atlantic Organized Retail Crime Alliance Board of Directors

President, Lee Monaco - CVS Health
V.P., Jeff Meyer - Victoria's Secret
Second V.P. Capt. Carl Maupin Leesburg VA, PD.
Treasurer, Amanda Kilpatrick - Ann Inc.
Secretary, Michael Harpster of JC Penney

News Brief
Sponsored by WG Security Products, Inc.
Should stores bar shoppers based on what they are wearing? - Banning hijabs?
Following last Friday's deadly terrorist attacks on multiple restaurants, a concert venue and a sports stadium in Paris, it is understandable that security personnel at other so-called soft targets in the country are on high alert. But personnel at a Zara store in Plaisir, west of Paris, were accused of taking their caution too far when they barred a French woman from entering because she wore a Muslim headscarf, or hijab.

After a video of the incident made its way to YouTube, in which a security guard explains that no one wearing a head covering can enter, Zara fired the guard and the store manager. While a 2010 French law prohibits anyone from wearing garments that completely cover their face, such as a burka, it does not extend to headscarves.

"This type of mentality is unheard of at Zara and there have never been instructions given out to act this way," Jean-Jacques Salaun, Zara's head of French stores, told Agence France-Presse.

Concerns about shopper dress are nothing new for retailers. In a 2012 discussion on RetailWire, many expressed support for an independent pharmacy in New York State after it posted signs advising people wearing sunglasses and hats or hoodies to remove them before entering its locations. The stores, Cornerstone Drug and Gifts and Keesville Pharmacy in Rouses Point, NY, took the step after a person wearing sunglasses and a head covering carried out armed robberies in the area.

The owner of the businesses, Dan Bosley, said he decided to post the signs to protect his employees. "(They) become like family, and a threat against them is a threat to your family," he told the Press-Republican at the time. "It's really scary. I worry about it every day." retailwire.com

Bon-Ton settles allegations of bias against domestic abuse victim
The New York attorney general has reached an agreement with a department store chain that settled allegations it discriminated against a female employee who was sent home when she said she was obtaining a domestic violence protection order.

New York Attorney General Eric T. Schneiderman said in a statement Thursday that in October, when Jodi Porter reported to work at the Williamsville store operated by York, Pennsylvania-based Bon-Ton Stores Inc., she informed the store's loss prevention specialists and her store manager she had received death threats from her estranged husband.

Ms. Porter said after telling the store manager she had filed a police report and was seeking an order of protection, she was sent home before the end of her scheduled shift. She was later told she would be paid for her time off, but had to stay home until she received the protection order and provided it to the store manager, according to the statement issued by Mr. Schneiderman.

Under terms of the agreement, the company has made a $5,000 contribution to the Erie County, New York, Sheriff's Department's domestic violence unit. It has also revised its random threat response policy to prohibit discrimination on the basis of domestic violence victim status within the workplace, and to not require that a domestic violence victim provide a protective order in order to continue working, among other provisions of the agreement. businessinsurance.com

Security Measures at New York City Venues Vary Widely
Experts say theaters and concerts halls are 'soft targets' Security measures vary at concert halls, theaters and large retail stores in New York City, raising concerns among some New Yorkers after last week's attacks at similar "soft targets" in Paris left 129 dead.

Law-enforcement officials and security experts said curbing attacks at such venues is difficult because establishing airport-style security would be costly, cumbersome and impractical in many places. "The whole city is a soft target," Police Commissioner William Bratton said Thursday. "Even with 35,000 cops, we cannot be everywhere."

Although Mr. Bratton said there was no reason to be fearful, he said it is imperative for the public to be vigilant and follow the "see something, say something" credo.

Senior New York Police Department counterterrorism officials said they have received 114 requests for counterterrorism training since last Friday, all of them from so-called soft targets across the city like bars, restaurants and major banks and technology companies. NYPD officials said they would visit each of the sites and run through different scenarios drawn from case studies of the Paris and other attacks.

Mr. King said security guards at concert halls and Broadway theaters should be more consistent and thorough when checking bags. But he said that might not be enough, suggesting guards also conduct pat-downs.

Officials at several venues declined to comment on the specifics of security measures or efforts to improve them.

First Deputy Mayor Anthony Shorris said it wasn't practical to talk to every bouncer or Broadway theater about security. The administration is focused on ensuring the city is prepared to prevent and respond to an attack, he said. wsj.com

Increased Black Friday Sales Create Opportunity to Impress Consumers Later at the Return Counter

Keep Shoppers Happy through Lenient Return Policies without Increasing Risk of Fraud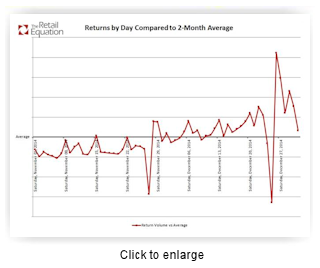 As retailers look to Black Friday sales to bump up profit margins, they should also be preparing for an increase in return activity. According to research by The Retail Equation (TRE), the Saturdays between Black Friday and the week of Christmas are the peak return days in that several-week period, but they pale in comparison to the two days after Christmas. In fact, returns on December 26, 2014 were more than 200 percent higher than a typical day during the holiday shopping season.

With this in mind, retailers can use the return traffic early in the holiday season to refine their customer service practices in order to best serve the post-holiday onslaught. With return authorization solutions deployed in more than 34,000 retail locations, TRE evaluates an unprecedented amount of return data, and in turn, is able to provide its customers with powerful insights to help them understand and improve their business.

Expert Insights on Optimizing the Return Experience
To enhance the return process for consumers, Bob Walters, SVP of Sales & Marketing for The Retail Equation, offers the following tips:

● Provide fair and flexible returns - A recent study showed that stricter return rules and policies negatively impact all shoppers, even those who never make a return, because return policies are typically a consideration on every purchase. Stricter return rules and policies do not lead to any better return rate reductions when compared to a return authorization solution.

● Treat your best customers as such - A benefit of implementing return authorization systems is the ability to distinguish good consumers from those committing return fraud. A return authorization system is a powerful deterrent that allows retailers to immediately address fraudulent returners in a systematic, objective manner.

● Reward the customer with flexible return policies - Many retailers have revamped returns policies and feel confident in keeping customers happy by eliminating restocking fees on returns, improving returns speed by reducing the number of manager approvals required, increasing the dollar amount of cash that can be refunded on a transaction, and allowing for more flexible return terms for loyalty program consumers.

● Don't underestimate the importance of proper staffing and training - To maintain efficiency, make sure there is an ample number of staff at the return counter who fully understand the company's return policies.

Read more here.


UPS survey: Healthcare supply chain seeing significant improvement in key areas - product security & compliance
Eighth annual "UPS Pain in the Chain" survey. More than half of executives who experienced success in these areas stated they leveraged third party logistics providers and supply chain analysis to drive their accomplishments.

Healthcare and life sciences logistics decision makers are seeing success addressing product security, UPS reported. Their reported success rate in this area saw a 20 percentage point jump over 2014 findings. IT-based solutions, such as bar coding and serialization, and cooperation with law enforcement, are likely to have contributed to improved product security from a visibility and criminal issues standpoint.

And healthcare companies are becoming more successful with regulatory compliance. This is particularly welcome, UPS noted because the industry can expect only more scrutiny, regulations and compliance burdens moving forward. drugstorenews.com

International cell-phone smuggler pleads guilty to duping Verizon out of 30,000 iPhones
A California man accused of duping Verizon Wireless Inc. into providing him more than 30,000 discounted iPhones that were then sold overseas pled guilty Wednesday to a wire fraud charge, part of a plea deal with prosecutors in which he agrees to an eight-year sentence.

Karen "Kevin" Galstian, 37, pled guilty to one charge of federal wire fraud and acknowledged he carried out the fraud while on pre-trial release in a separate case. The Los Angeles resident agreed to a 100-month sentence in connection with the two cases. In September, prosecutors accused Galstian of obtaining more than 30,000 iPhones from Verizon at free or reduced rates by telling the phone company he was using the phones for his ride-hailing company, Toro Ride.

"Rather than provide the iPhones to Toro Ride's drivers in order to carry out Toro Ride's business plan, as he had represented repeatedly to Verizon Wireless he would do, defendant Galstian instead sold the vast majority of the thousands of discounted iPhones that he received from Verizon Wireless to companies that were engaged in the sale and distribution of consumer electronics, including cellular telephones, to markets overseas," prosecutors alleged. law360.com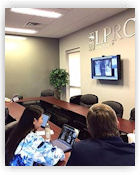 LPRC Conducts Pharmacy-Robbery Webinar
This week, the Loss Prevention Research Council team studied multiple robbery videos in order to collectively analyze robber and offender behaviors and the methods with which they use to carry the acts out. A special thank you to the CVS, Rite Aid, and Walgreens teams for providing us the videos to analyze as well as the robbery data. Thank you to everyone for your participation and engagement in this webinar!

LPRC Solution-Provider Webinars Kick Off Next Month
Stay tuned for more information regarding the LPRC's upcoming "Solution-Provider" webinars. Their first ones are set to kick off on December 3rd and 10th. If you would like additional details on the information above or would like to stay apprised of future webinars, please email operations@lpresearch.org.

CVS Health scores 100% on Corporate Equality Index for 2nd year

Bloomingdales would be very happy to get to 40 or 50 outlets over time


Quarterly Same Store Sales Results
Destination XL Group Q3 DXL retail stores comp's up 9.2% with sales up 4.3%
Foot Locker Q3 comp's up 8.7% with total sales up 3.6%
Ace Hardware Q3 retail comp's up 5.3% with total revenue up 13.2%
Williams Sonoma Q3 comp's up 4.5% with net revenue up 7.8%
Ross Stores Q3 comp's up 3% with sales up 7%
Gordman's Q3 comp's up 0.8% with sales up 4.9%
Hibbett Sports Q3 comp's up 0.6% with net sales up 4.6%
Gap Q3 Gap Global comp's down 4%, Banana Republic down 12%, Old Navy up 4%, with net sales down 3%

All the News - One Place - One Source - One Time
The D&D Daily respects your time
& doesn't filter retail's reality

Report Your News!
(content subject to approval)




Cyber-criminals Becoming More Sophisticated at Targeting Retailers
Cyber-criminals are becoming more sophisticated in their attacks against retailers, targeting point-of-sale systems with more advanced malware and developing new techniques to breach systems and steal valuable customer data.

But retailers are also stepping up their defenses, developing stronger mechanisms to thwart attacks in the store and online, while also intensifying collaboration among themselves and with state and federal law enforcement agencies.

That was the message delivered by cyber experts in the retail arena at a forum cohosted by the National Institute of Standards and Technology and the National Cybersecurity Center of Excellence on Thursday which focused on challenges and steps retailers have taken to curb the threat and minimize the damaging effect of cyber attacks.

Troy Leach, chief technology officer at PCI Security Standards Council, said one of the most significant challenges facing retailers is the focus by criminals on POS systems.

The criminal techniques themselves are becoming much more sophisticated. We are starting to see a revisit of some malware attacks that were very prevalent in 2010, 2011," he said. "They are learning from us; they are taking our security best practices and they are turning it into their game," he said. "They are starting to use point-to-point encryption in order to encrypt the stealing of that cardholder data." Leach said he is also starting to see more attacks in the "cloud" space.

Leach said in the third quarter of this year alone, one of the more prominent types of malware known as "Cherry Picker" has proliferated, as well as other malware kits. "There are more than 2.5 million of these that are open and active on retail sites in the U.S. alone," he said.

Tom Litchford, vice president of retail technology at the National Retail Federation, said the breaches that have occurred at retail in the past couple of years have "morphed into advance malware threats." The actual malware you see going on in the industry right now is malware that is memory scrapers sitting in [POS] terminals," Litchford said. When a customer swipes or dips a card (with a chip) the data is sent through a network that can be retrieved by hackers.

He noted that in a recent NRF survey 80 percent of retail members said they will have point-to-point encryption in place, meaning they will encrypt the data at the point a credit or debit card is swiped or dipped. "Our biggest challenge is to totally eliminate that threat surface and make the data at the [POS] terminal worthless [to criminals]," Litchford said. "You can steal all day long but as long as it is encrypted, you won't be able to use it."

Another significant challenge confronting retailers is third-party vendors that have been targets of cyber criminals in some cases.

"For large companies, third parties are one of the chief vulnerabilities," said Nicholas Ahrens, vice president of privacy and cybersecurity at the Retail Industry Leaders Association. "When you have more than 10,000 third-party vendors, you have to make sure that they have the appropriate access at the appropriate time in the appropriate way and at the scale we are talking about.

RILA and NRF last year joined with other associations to form a cyber-security partnership with the financial services industry to increase information-sharing among companies.

An area of focus was on developing stronger ties between retailers and the financial services industry's information-sharing mechanism, known as the Financial Services Information Sharing and Analysis Center, or FS-ISAC, a program launched by the financial services sector in 1999 that eventually developed into a public-private information-sharing program about physical and cyber-security threats and vulnerabilities aimed at helping protect the U.S. critical infrastructure. wwd.com

Starwood Hotels & Resorts Worldwide - POS hacked at 'limited number' of hotels in North America
Promptly after discovering the issue, Starwood engaged third-party forensic experts to conduct an extensive investigation to determine the facts. Based on the investigation, malware was detected that affected certain restaurants, gift shops and other point of sale systems at the relevant Starwood properties.

The malware was designed to collect certain payment card information, including cardholder name, payment card number, security code and expiration date. businesswire.com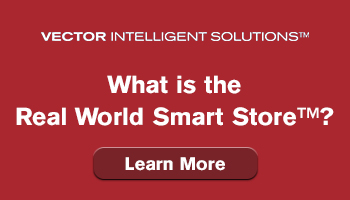 Spotlight on Checkpoint

Tracking Apparel from Source to Store and Omni-channel for Merchandise Availability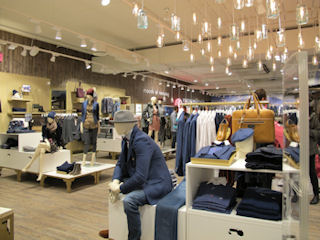 THOROFARE, N.J. - Nov. 17, 2015 - Checkpoint Systems, Inc., a leading global supplier of merchandise availability solutions for the retail industry, today announced that fashion retailer Moods of Norway has selected it as the premier supplier for its global RFID source tagging program rollout.

As a result, the fashion retailer, which has stores in Norway, the Unites States and Sweden, will be able to further speed up the tagging process and continue to track apparel from source to store and omni-channel, ensuring merchandise availability so that shoppers can always find what they need.

Moods of Norway implemented RFID in 2014 in its stores in Norway and Sweden. Beyond in-store use, Moods of Norway also uses RFID for omni-channel online orders. For example, more than 90 percent of its SS15 (spring/summer 2015) collection was tagged with RFID, and about 20 percent of the online orders are fulfilled from the stores.

Moods of Norway is using Checkpoint's Zephyr 2 RFID labels for all SKUs. It is one of the first generation of new global tagging solutions approved in multiple apparel and hardline categories for the U.S. and Europe. This allows Moods of Norway to use the same tag globally across many categories, streamlining its source tagging operations.

The fashion retailer is also using Checkpoint's Check-Net online ordering service to tag its entire fashion collection at source for 70+ manufacturers based in China, Turkey, Holland, India, etc. Source tagging shifts the security tag application process from a manual labor-intensive process at the store to a centralized process at the point of manufacture, allowing store associates to focus on servicing their shoppers rather than applying tags.

Check-Net facilitates the complete end-to-end process, from order entry to production. With its enhanced graphic interface, users can easily navigate through the web page to select the required items, enter necessary variable information, and complete the shopping cart with peace of mind.

Many of Check-Net production facilities have a unique system that is eight times faster than industry-standard thermal transfer printers and offers higher accuracy (99.9 percent) and quality. This makes Checkpoint's source tagging program ideal for apparel retailers with global operations that require a large number of labels for their stores around the world. Moreover, Check-Net enables Moods of Norway to check order status in real time to see when labels have been printed, picked up by the courier and shipped to vendors.

Read more here.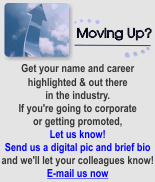 Workplace Violence:
How to Defuse and Protect

Gary Johnson, VP of Loss Prevention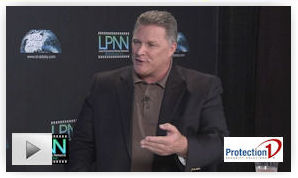 Workplace violence is more than active shooter situations and flash mobs, but any act or threat that jeopardizes an employee's personal safety. According to research, some 2 million U.S. workers are victims of workplace violence each year, and retailers are no different. With the ongoing threat of violent criminals, hostile customers and disgruntled employees, learn from senior LP exec Gary Johnson why retailers should implement workplace violence programs, how they can identify and defuse unsafe situations and what role LP has in the process.
---
Joe LaRocca is joined by Ed Wolfe from WG Security and Sgt. Jim Ostojic of the Polk County Sheriff's Office in this LPNN Quick Take. As one of the leading pioneers of ORC training programs, Sgt. Ostojic tells us what drew him to the field, why partnerships are key to solving big cases and how retailers can get involved with FLAORCA.
Solution Providers, have a video or commercial you want to publish? Contact us.


Canadian Push
Sponsored by Vector Security
Retail & hotels among Canada's safest employers
At a Toronto gala on October 28, members of the retail and hospitality industry were recognized as Canada's Safest Employers for 2015, a Thomson Reuters Awards program.
For the third year in a row, Morguard was honoured with a silver award in the retail and services category for its ongoing commitment to Occupational Health and Safety (OH&S) programs.
reminetwork.com
Canada Retail Sales Unexpectedly Drop in September
Canadian retail sales fell in September after four months of gains, adding to recent evidence that the country's budding economic recovery could be losing steam.
The value of Canadian retail sales fell 0.5% to a seasonally adjusted 43.31 billion Canadian dollars ($32.64 billion), the steepest month-over-month drop since January, Statistics Canada said Friday. The drop in September retail sales was partly due to lower gasoline prices. Consumer demand for new cars, clothing and furniture also weakened.
wsj.com
Saks Fifth Avenue to open two GTA stores
One store in Toronto Eaton Centre and the other at Sherway Gardens to open in February. A third Saks location in Canada, to open in 2017, is close to a deal, he added. A Saks OFF Fifth will open Spring of 2016 at Vaughan Mills. The two new Saks stores - 150,000 square feet at Sherway and 165,000 square feet downtown.
thestar.com
Canada's Most Expensive Retail Streets - Toronto's Bloor Street West
-
Most expensive - $325 per sq. ft.
Vancouver's Robson Street
came in at second place with rents of $210 per square foot, annually.
Montreal's Sainte Catherine Street West
ranked third at $180 per square foot annually.
Toronto's Queen Street West
ranked fourth with rents of $110 per square foot annually.
Calgary's 17th Avenue
ranked fifth, with rents of about $50 per square foot.
Edmonton's Whyte Avenue
(82 Avenue) ranked sixth in the study, with rents of $43 per square foot annually annually.
retail-insider.com
Starbucks Canada targets youth unemployment with program to hire at-risk young people
Starbucks Canada is expanding a program to address "a crisis" in youth unemployment by committing to hire 10 per cent of its work force from among the country's disadvantaged young people.
The Opportunity Youth program was launched as a pilot in Toronto in April. Starbucks will expand the program, starting in Montreal and Vancouver, and eventually reaching across Canada, employing 3,500 people between the ages of 16 and 24, who are not working, in school or in a training program.
There's a crisis on youth unemployment and there's a crisis on the hope that you can achieve that you can get started," Luisa Girotto, Starbucks Canada's vice-president of public affairs, said. "It's not enough to say we'll hire five, we'll hire ten. It's not about making a little dent."
financialpost.com
13 grocers among first chosen to sell beer across Ontario - beer could go on sale at up to 60 locations by December
Sears Canada's downsizing deepens as it sells more real estate, including $100M distribution centre
Stoney Creek, Hamilton, ON: $20,000 in Lego stolen during overnight Burglary from Toys R Us
Hamilton Police are still piecing together clues after three thieves ran off with $20,000 in Lego from a Toys R Us in Stoney Creek last month. It happened on Oct. 25 at the Toys R Us at 540 Centennial Parkway N., Police say, when three people forced their way inside the store through a door before the location was open. Once inside, they grabbed a "large quantity" of Lego products from the shelves before taking off. The retail value of the stolen building block toys is over $20,000, police say. cbc.ca

Marystown, NF: Burglar gets away with $75K in jewelry from Stapleton's Jewellery in the Peninsula Mall
A lone suspect has targeted a jewelry store on the Burin Peninsula, cleaning out the place before leaving it in "pristine" condition. RCMP Sgt. Larry Turner said his officers were called early Monday morning to the Peninsula Mall in Marystown, where Stapleton's Jewellery and Gifts is located. 'You name it, it's all taken.'- Sgt. Larry Turner Turner said a lone suspect, dressed in black, entered the mall and headed directly for the jewelry store. The store was completed cleaned out, Turner said, with about $75,000 worth of merchandise stolen. The theft would have occurred sometime between 12:30 p.m. Sunday and early Monday morning. cbc.ca

Vernon: Vandals destroy holiday displays at a downtown store
Four people caused extensive damage to holiday displays, lighting and the roof of a downtown store earlier this week. On Nov. 15, around 9 p.m., two males and two females, who all appear to be youths, were caught on store video surveillance damaging the holiday displays Vernon Teach and Learn on 30th Avenue had put up, as well as lighting at the front of the store and the roof. One of the males had a distinctive striped bag slung across his chest, Const. Jocelyn Noseworthy says in a release. vernonmorningstar.com

Toronto: Police arrest 2 Hamilton men in 2014 jewelry store Armed Robbery
Toronto Police have arrested two Hamilton men accused of robbing a jewelry store in the Yonge Street and Eglinton Avenue area on May 1, 2014. Nilan Mathias, 27, and Andrel Velvet, 21, appeared in court on Friday, Nov. 13. They are each facing a charge of robbery with a firearm and disguise with intent. Police say one suspect pointing the shotgun at people inside the store and ordered them to get on their knees. Police say the same suspect used the bottom of the gun to break the display cases while the other man removed the jewelry and placed it in a dark-coloured duffel bag. cbc.ca

West Vancouver: Horseshoe Bay Convenience store, Owner violently beaten during Robbery

Edmonton: Parkland Reddi Mart the victim of an Armed Robbery, suspect charged

Windsor: IDA Pharmacy robbed at knifepoint, video released by Police

Grande Prairie: Macs store held up at Knifepoint, employee was unharmed

e-commerce

Sponsored by The Zellman Group
U.S. online sales increase 15% in Q3
E-commerce sales accounted for 60% of retail growth as overall retail sales grew only 1.6% compared with the same period last year.

U.S. e-commerce sales in the third quarter were $87.51 billion, up 15.1% from $76.04 billion in the same period of 2014, according to the U.S. Commerce Department's seasonally adjusted estimates. E-commerce accounted for 7.4% of total retail sales, excluding foodservice (sales at restaurants and bars) during the period, but 60% of the growth of the U.S. retail sector.

Total retail sales excluding food service for the quarter ended Sept. 30 were $1.185 trillion, a 1.6% increase from $1.166 trillion in Q3 2014, the Commerce Department said Tuesday. The nearly $11.5 billion in online retail growth accounted for just over 60% of the $19 billion in total retail sales growth for the quarter. internetretailer.com

eBay Enterprise Exposes Retail Holiday Fraud Vulnerabilities
Fraud experts at eBay Enterprise released the results of the omnichannel commerce provider's Holiday Fraud Index, which shows that criminals are evolving the methods in which they take advantage of holiday season spending.

"The holiday season brings twice the stakes for fraud, as retailers see a spike in order volumes, alongside an increase in fraudulent attacks," Michael Graff, risk manager at eBay Enterprise, said in a press release. "Businesses must be mindful to not give into strategies that are overly cautious and end up killing good orders, but instead craft a fraud management plan that balances automated intelligence with the benefits of human supervision."

"There is no question that managing online fraud is a top imperative facing retailers today," eBay Enterprise President Tobias Hartmann explained. "Ensuring the right mix of automated and manual review is essential, but can be difficult for businesses to navigate on their own, as we've seen criminals try to find weak spots in fraud prevention by bombarding retailers with attacks. Many fraud management strategies employed by retailers can cause more harm than good, stressing just how important it is to partner with a trusted resource."

5 myths about digital gift cards ● Myth #1: Digital gift cards are too risky to sell. ● Myth #2: High distance, high dollar, high expedite equals high fraud risk. ● Myth #3: Machine learning can replace manual review. ● Myth #4: International orders are more risky than domestic ones. ● Myth #5: Freight forwarders are inherently bad.

eBay Enterprise also found that the highest fraud attack rates per state span the entire U.S. It also identified pockets of freight forwarding in coastal areas where merchandise can be more easily shuttled to international customers. While many authorized purchases pass through freight forwarders, certain product categories such as jewelry and electronics experience higher rates of freight forwarding fraud and may warrant greater scrutiny. pymnts.com retailingtoday.com

Mobile Shoppers Face a Greater Fraud Risk, But Not Because of EMV
A field day for fraudsters, who will exploit the convenience of mobile channels, digital gift cards and one-click checkout services. Not surprisingly, as e-commerce volumes rise, so will fraud, warns Iovation. Credit card fraud and phishing will occur, but so will new attacks enabled by digital technology.

What's likely to be a bigger risk for e-commerce merchants is the growing popularity of streamlined mobile checkout options and "buy buttons"-clickable links that can be integrated into social media sites and email, enabling consumers to purchase a product on a mobile device without leaving the platform, Gross said.

Desktop e-commerce sites have layers of built-in security controls, but many mobile commerce sites have fewer and weaker methods for authenticating users, Gross said. "Mobile devices are playing catch-up by laying on security controls as e-commerce grows, and though we're seeing the emergence of biometrics and other multi-factor authentication for mobile commerce, it's still very early in the development of what we'll see over the next few years, making the current phase particularly risky."

Scams surrounding digital gift cards and e-commerce merchandise delivery are two of the most popular new paths to online fraud, according to a study payments processor ACI Worldwide released this week. paymentssource.com

The United States is popular with cross-border online shoppers
Shipping costs are key when it comes to attracting international buyers. "The U.S. is the number one market where cross border shoppers are flocking to from around the globe. 25% of all shoppers bought from U.S.-based websites in the past twelve months."

So how can overseas merchants better attract American buyers? O'Malley says one of the keys is keeping shipping costs low, with 39% of American shoppers citing shipping cost as a key barrier to shopping from international online merchants. internetretailer.com

Target's Q3 online sales grow 19.9%

Q3 Online sales at The Buckle grew 13.6%

Staples' web sales decline 2% in Q3

Web sales drive all the growth at Best Buy - $709M end of Q3
"Fraud is not a person - it is a dynamic grouping of statistics that deviate from the norm."
Stuart B. Levine, CFI, CFCI
CEO, The Zellman Group & Zelligent


ORC News
Sponsored by NEDAP
Clearfield, PA: New York Man charged in Organized Retail Theft at a Pennsylvania Wal-Mart
A Brooklyn, NY man has been accused of a large-scale organized retail theft that occurred at the Clearfield Wal-Mart Supercenter in September, according to court documents. Jamel Wilson, 37, of Brooklyn, NY has been charged by Lawrence Township Police with Organized Retail theft. Police received a call from Wal-Mart Loss Prevention regarding a theft that occurred at approximately 3 a.m. Sept. 9. Police determined that 3 men entered the store at approximately 2:53 a.m. Two males allegedly picked up a 35-gallon tote and proceeded to the shampoo aisle, where they cleared a shelf of all Rogaine products. The two males then allegedly cleared a shelf of Crest White Strips, Align Probiotic, Anti-Acid medication (Nexium, Prilosec and Flonase), Diabetic strips, Claritin and other medications. They allegedly placed all of the merchandise into storage totes. The two males allegedly met the third male in the children's department, where they removed Leap Pad toys and games as well as other toys. They allegedly placed this merchandise inside an additional tote. The males proceeded to the Verizon cell phone display case in electronics. They allegedly pried open the case and loaded cell phones and tablets into the totes. The males then exited the store beyond the point of sale at 3:17 a.m. and fled. gantdaily.com

Hillsborough, FL: Burglary theft Ring stole $100K in beauty products and $300k in CCTV equipment; 4 Arrested
Four people were arrested and two more are sought in four Hillsborough County burglaries where more than $400,000 in merchandise was stolen, deputies said. The suspects also were involved in burglaries in the Miami area and were arrested with help from the Miami Dade Police Department and Attorney General's Office of Statewide Prosecution. On Sept. 4, the suspects broke through a wall at Global Beauty Image and stole more than $100,000 in shampoo and beauty products. On Sept. 19, at least four of the suspects stole two Ford vans from Expert Security Professionals and Med Star Medical. They used the vans while burglarizing CCTV Core within the same Corporex Park business complex. The thieves forced their way into the business and stole about $300,000 in surveillance equipment, including digital cameras and digital video recording devices. tbo.com

Murfreesboro, TN: Two women arrested following Target theft; search leads to Ulta, Hobby Lobby and Bath & Body merchandise
Two Murfreesboro women are facing three "Theft Over $500" charges after allegedly stealing over $600 in electronics from the Target Store on Old Fort Parkway. The theft was reported on Wednesday. Suspects Caitlyn McLaughlin, age 22 and Elizabeth Mitchell, age 32, reportedly picked out 10 household electronic items at Target and then made their way to the front door without checking out. Once in the parking lot, they saw a Target employee hot on their trail. The women dropped the items and ran to their SUV. Police spotted the vehicle several minutes later and conducted a stop to speak with the women. Police did an inventory of the SUV the females were in and say they found items from ULTA, Bath and Body Works and Hobby Lobby. Officers searched for receipts, but came up empty handed. A representative from the ULTA said the two had stolen over $700 in merchandise. Hobby Lobby reported the theft of $225. The Bath and Body works theft was caught on camera and it added up to $163. The Target electronics that were stolen were valued at more than $600. wgnsradio.com
Hanover, PA: Trio stole $900 of baby formula from Weis Markets
Police say a Baltimore trio stole almost $900 worth of baby formula from a Hanover Weis Markets grocery store. Tia Shanae Brooks, 31, Tyjuan Coles, 27, and Lakeisha Latonya Pearson, 35, are charged with 55 counts each of retail theft and one count each of conspiracy to commit retail theft. Police say video footage fro the store shows the trio grabbing 55 individual cans. The haul of baby formula was worth $897.23, according to police. yorkdispatch.com
Lordstown, OH: Ohio Highway Patrol bust 5 Men from Somalia; charged with felony Credit Card fraud
The Ohio State Highway Patrol reported on Wednesday, November 11, that five men from Somalia were pulled over on the Ohio Turnpike near Lordstown, Ohio for failing to use signals to change lanes. But soon police found devices used to create credit cards as well as some small amounts of marijuana. The five men were charged with six counts each of possessing criminal tools and identity theft. breitbart.com


Police searching for shoplifting suspect in Southern Massachusetts; already hit 4 times
Police in Milford and Uxbridge Massachusetts are asking for the public's help in identifying a grocery store shoplifting suspect. According to police, the suspect is believed to have stolen from stores in both towns more than four times and was almost caught Nov. 15, but managed to get away. It is believed she could be from the Marlborough area. turnto10.com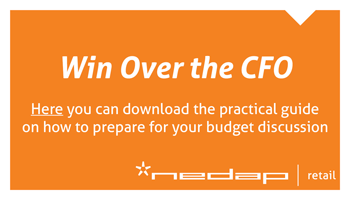 Do you have an ORC case to share?
Share your ORC news and help the industry grow


Retail Crime News

Sponsored by Security Resources
Redondo Beach, CA: Macy's evacuated due to possibly Armed Theft suspect
The Macy's at the South Bay Galleria in Redondo Beach was evacuated on Thursday following reports of a possible armed theft suspect. Redondo Beach police received multiple calls from shoppers around noon about a man inside the store smashing cases and stealing Movado brand watches. Police later confirmed the suspect used the handle of a handgun to smash the display cases before grabbing the watches and running towards a nearby exit. Out of precaution, police evacuated the store and closed off all the entry ways as they searched for the suspect. After conducting a security sweep, it was determined that the suspect fled the location. About $5,500 worth of Movado watches were stolen. abc7.com
Bradenton, FL: Manatee County Deputy shoots, kills man during scuffle at Winn Dixie
A Deputy shot and killed a man early Thursday morning during a scuffle at a Winn Dixie parking lot, according to the Manatee County Sheriff's Office. It happened right around midnight, when a deputies approached a suspicious vehicle at the grocery store at 53rd Ave. W and 9th St. Randy Allen Smith, 34, got out of the passenger side of the car and ignored deputies' instructions as he began to approach them in an aggressive manner. A physical altercation ensued and one of the deputies was struck in the head. Both deputies deployed Taser weapons, but Smith continued to resist. Deputies said Smith pulled out a gun during the scuffle. That's when one of the deputies shot the man. abcactionnews.com
Albany, GA: Overnight break-in at Dillard in the Albany Mall
Police detectives were investigating an early Thursday morning break-in and burglary at Dillard's department store at the Albany Mall. Video surveillance shows a small silver sedan pulling into the parking lot between Dillard's and JC Penny around 1:20 a.m. Albany Police said that after breaking through a glass door at the north end of the mall, cameras show the thieves inside the store, smashing several glass jewelry cases, taking multiple items, then running from the store. Dillard's officials were determining Thursday what was missing. walb.com
Dalton, GA: Thieves steal 44 Guns from a Pawn Shop
The Dalton Police Department is investigating a burglary at a pawn shop that involved the theft of more than 40 handguns. Three suspects were involved, but all wore hoods and masks and cannot be identified. The burglary happened in the early morning hours Monday at Dalton Pawn Brokers at 308 South Hamilton Street. At about 1:20 am, one of the suspects cut through a lock on the front entrance and the suspects entered the store. newschannel9.com
Charlotte, NC: Serial pharmacy robber arrested; hit Walgreens, CVS and Harris Teeter
A man wanted in several armed robberies across the area was arrested Thursday. Scott Alton Hill, 61, is charged with three counts of robbery with a dangerous weapon. Police say after they located Hill, he voluntarily went with them to police headquarters to be interviewed. During that interview, police said, Hill confessed to the robberies. On October 7, it is believed Hill robbed the Walgreens Pharmacy in Waxhaw. The second robbery happened on October 22, at the Walgreens Pharmacy on W. Providence Road in Charlotte. Another robbery happened on November 7, at the Harris Teeter on Lancaster Highway. A fourth robbery took place Wednesday, November 18, at the CVS Pharmacy on Rea Road in Charlotte. wbtv.com
Mercersburg, PA: Snider's Jewelry the victim of an Armed Robbery
The Mercersburg Police Department is asking the public's help to locate two men who robbed Snider's Jewelry Store at gunpoint on Thursday morning. The suspects entered the store around 10:21 a.m., announced the holdup, pointed their guns and attempted to break glass display cases. However, the cases didn't break, so the robbers resorted to pushing the cases over to remove an undisclosed amount of jewelry, police said. Three employees and two customers were inside the jewelry store during the robbery. your4state.com

ATM Skimming Thefts Quadruple in Queens Precinct: NYPd - "Problem is Exploding"
The NYPD is posting warning fliers on ATMs in East Elmhurst, Jackson Heights and North Corona. Skimmers have been found in ATMs at gas stations and convenience stores, and the high-tech devices resemble real cardreaders.

Last year, there were 16 reports of skimming over a 10-week period in the neighborhoods comprising the NYPD's 115th Precinct; this year, over the same time period, the number has quadrupled to 63, according to the NYPD. nbcnewyork.com

Organized crime group behind card skimmers found in West Chester & Forest Park - Louisville area police believe

Miami, FL: Feds round up 50 suspects in latest ID theft-tax fraud sweep in South Florida
Federal agents arrested about 50 people on identity theft and tax fraud charges across South Florida over the past week, including a Miami man accused of breaking into an Internal Revenue Service database to steal supposedly secret information from taxpayers and file fraudulent refund claims in their names. It's the latest scheme in a long-festering problem that costs the IRS billions of dollars a year nationwide. For the past four years, Florida has ranked No. 1 in the country for identity theft, according to complaints compiled by the Federal Trade Commission. South Florida's ID-theft rate is twice that of the rest of the state. miamiherald.com

Auburn, CA: Raley's Loss Prevention agent dragged 25 feet by get-a-way car
The crime escalated quickly from shoplifting to robbery when a woman tried to escape from an Auburn supermarket parking lot in a car dragging a terrified Raley's employee. Placer County Sheriff's Office said the 21-year-old male employee was dragged about 25 feet as the female shoplifting suspect attempted to make her getaway from the Foresthill exit store. The Raley's worker had confronted the woman Sunday afternoon over the suspected theft of $267 in grocery items in a shopping cart she had left the store with, allegedly without paying. After a short conversation, the woman quickly backed out of her parking space, with the open driver-side door catching the employee and the shopping cart as the vehicle started away. "The victim was not injured and remained upright while being dragged but feared for his life," the report said. auburnjournal.com

Monroeville, PA: Stolen School bus crashes trough a Vitamin Shoppe
Police are trying to figure out how a school bus slammed into a local Vitamin Shoppe early Thursday morning. The bus crashed into the store at the Penn Place Plaza along Route 22 in Monroeville. Police were alerted to the crash around 3:20 a.m. when the business' alarm was tripped. The driver of the First Student bus was gone when police arrived on the scene. The bus was completely inside the shop, with just the back door sticking outside. cbslocal.com
Marianna, FL: Arrested at Walmart, woman escapes by kicking out patrol car window; now facing additional charges of manufacturing methamphetamines, possession of marijuana, possession of MDMA, child neglect and resisting an officer without violence

Bakersfield, CA: Police searching for two jewelry burglary suspects who hit Kmart for $3,800

La Mesa CA: Two Transients busted for purse theft in Toys R Us parking lot, used a Stun Gun on victim

Green Bay, WI: Police working several Credit Card Fraud cases totaling over $100,000

UK: Abbeycentre: Mark& Spencer theft of Handbags and Coats valued at $8,500

Kay Jewelers in the Square One Mall, Saugus, MA was the victim of a Grab& Run Thursday evening, merchandise valued at $6,899

Kay Jewelers in the Fiesta Mall, Mesa, AZ the victim of a Grab & Run, Thursday afternoon, merchandise valued at $2,800


Robberies and Burglaries
● Ashley Furniture - Lee Co, AL - Robbery
● CVS - Lake Tahoe, CA - Armed Robbery / suspect arrested
● CVS - Ashville, SC - Robbery
● CVS - Wilmington, NC - Armed Robbery
● Dalton Pawn - Dalton, GA - Burglary/ Guns
● Dollar General - San Antonio, TX - Armed Robbery
● Dollar General - Lee Co, AL - Armed Robbery
● Dollar General - Smith's Station, AL - Armed Robbery
● Dollar General - Streetsboro, OH - Burglary
● Family Dollar - Ocala, FL - Armed Robbery
● Kangaroo - Spring Lake, NC - Armed Robbery
● Lamar Parr Plaza - Albany, GA - Shooting/ owner killed
● Mobile - Plainville, MA - Burglary
● PMI - Corpus Christi, TX - Shooting
● Simply Pharmacy - Waterford, CT - Robbery
● Spinx - Greer, SC - Armed Robbery
● Texoma Armory - Wichita Falls, TX - Shooting/ owner injured
● True Religion - Camarillo, CA - Theft reported $950
● Walgreens - Jackson, TN - Robbery
● Winn Dixie - Manatee Co, FL - Shooting/ 1 man killed
● Zack's Market - Fresno, CA - Shooting/ gang related
● 24 / 7 Discount - New Orleans, LA - Armed Robbery


Featured Job Listings
Sponsored by NuTech National
Feature Your Job Here For 30 Days -
70% Aren't On the Boards
VP of Sales/Client Relations
More details coming soon
Confidential - Retained Search
Nationwide
Gus Downing
VP AP & Global Facilities
lululemon athletica
Vancouver, BC, Canada
lululemon athletica
Sr Mgr Corp Investigations
US Foods
Chicago, IL
US Foods
Dir Market LP
Walgreens
Earth City, MO
Walgreens
Dir Market LP
Walgreens
Miramar, FL
Walgreens
Dir LP
A'GACI
San Antonio, TX
A'GACI
Dir Safety & LP
Harbor Freight Tools
Calabasas, CA
Harbor Freight Tools
Director, LP
Save Mart Supermarkets
Modesto, CA
Save Mart Supermarkets
Dir AP
99 Cents Only Stores
Commerce, CA
99 Cents Only Stores
Dir LP
Pier 1 Imports
Fort Worth, TX
Pier 1 Imports
LP Dir
BevMo
Concord, CA
BevMo
Dir LP (Western Canada)
Walmart Canada
Calgary, CA
Walmart Canada
Director of LP
Pacific Sunwear
Anaheim, CA
Pacific Sunwear
Market AP Specialist
REI
Seattle, WA
REI
LP Officer
Bi-Mart Corp.
Yakima, WA
Bi-Mart Corp.
Zone Mgr, LP & Safety
Lumber Liquidators
Pomona, CA
Lumber Liquidators
Zone Mgr, LP & Safety
Lumber Liquidators
Sandston, VA
Lumber Liquidators

Daily Job Alerts


Appearing One Day Only
View our Internet Jobs Archives here
LP Corp Mgr
JC Penney
Haslet, TX
JC Penney
LP Supervisor
Kohl's
Canton, MI
Kohl's
Dept Mgr LP & Safety
Lowe's
Lake Wales, FL
Lowe's
Dept Mgr LP & Safety
Lowe's
San Bruno, CA
Lowe's
LP Manager Hrly
Sears
Bourbonnais, IL
Sears Holdings Corp
LP Manager
Sears
Lithonia, GA
Sears Holdings Corp
AP Team Leader
Target
Nampa, ID
Target
AP Team Leader
Target
Berkeley, CA
Target
Multi AP Manager
Home Depot
Rochester, NY
Home Depot
Store AP Manager
Home Depot
Bayshore, NY
Home Depot
Mgr AP
Walmart
Tomah, WI
Wal-Mart
AP Manager in Training
Walmart
Perris, CA
Wal-Mart
AP Manager in Training
Walmart
Bend, OR
Wal-Mart
AP Manager in Training
Walmart
Altoona, PA
Wal-Mart
AP Manager in Training
Walmart
La Crosse, WI
Wal-Mart
AP Manager in Training
Walmart
Lakewood, CO
Wal-Mart



Home of the Industry's Original
On the Move
Sponsored by Civil Demand Associates
None to report.
Post Your New Job or Promotion!
See all the Industry Movement


Your Career
Sponsor this section of the Daily
Top Three Leadership Skills Often Overlooked Great leaders are expected to demonstrate all sorts of qualities to drive their organization to success. The stress of such a feat can be quite overwhelming, so what if you just focused on a few core skills that would help evolve all the others? Here are three core behaviors you should focus on. Optimism opens the mind

Five Phrases the Best Leaders Use Repetitively, and the One They Never Say The best leaders are ones who take time to understand their team's strengths and skills, the dynamics of their organization and how it functions. They also use these five phrases constantly because they are so successful. "Let's work together"

The Untold Secret of Great Leaders
Successful leaders have an air about them: they hold themselves so confidently, but aren't arrogant about it. They can command a room just through being present. This trait is what attracts people to follow leaders, but the key to it being successful comes from maintaining a balance between confidence and humility. The perfect blend

Five Leadership Lessons from the Jedi
Even if you're not a Star Wars fan, there's quite a lot you can learn from the leaders of Star Wars. The Jedi Knights are the perfect ones you want to emulate, use their leadership skills and take after their positive behaviors. Here are some words of wisdom from the likes of Yoda, Qui-Gon Jinn and Obi-Wan Kenobi. Let go of your fear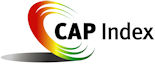 Tip of the Day
Sponsored by Vector Security
Accepting criticism and feedback is probably one of the hardest things to do especially if it's unexpected or from an individual or group that's not really informed well enough to offer constructive criticism. Coming from our superiors or client's criticism and feedback can truly be valuable and help mold the path a person needs to take in changing or modifying behavior and improving relationships. It all boils down to whether or not you're willing to accept it and really hear what they're saying or not saying. It's human nature to automatically respond defensively and rationalize what you're hearing thus avoiding having to own it. However, the wise person learns to listen and force themselves not to respond other than to acknowledge that they heard it.

Just a Thought,
Gus





Upcoming Events
---
Recruiting?
Get your job e-mailed to everyone... everyday
Post on our Featured Jobs Board!
Reach your target audience in 2015 every day!
Request our 2015 Media Kit
update account / change e-mail
unsubscribe FEEDBACK
www.downing-downing.com

Advertise With The D&D Daily




36615 Vine Street, Suite 103
Willoughby, OH 44094
440.942.0671
copyright 2009-2019
all rights reserved globally