---
Inside Home Depot's efforts to stop a growing theft problem at its stores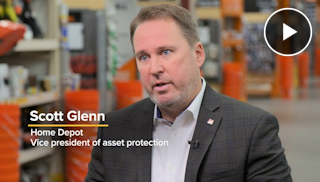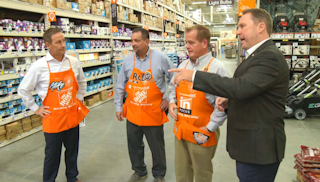 Theft pressures profits

During the first three quarters of 2019, Home Depot reported that an increase in "shrink" hurt its financial results. "There's been pressure to our margin from shrink, which was the highest contributor to the decrease year over year," Home Depot CFO Richard McPhail said in the third-quarter earnings call Tuesday.

Scott Glenn, Home Depot vice president of asset protection, said he has seen a correlation between higher rates of organized retail crime and areas of the country where the dollar amount for felony thresholds have been raised. The felony threshold is the dollar value of goods stolen that determines if charges are a felony or a misdemeanor. It varies widely by state - from $200 in New Jersey to $2,500 in Texas.

Glenn said the opioid epidemic fuels organized retail crime in many cases, and e-commerce amplifies its reach.
With the rise of e-commerce, it is easier to sell items quickly online than in person at pawnshops or other methods.

Going after organized retail crime



Home Depot may not stop the theft as it happens, but it's not ignoring the problem.

"We know that we're not going to get everybody. But if we can get those folks that are really hurting us, we can actually drive our shrink numbers down and make the store safer," Glenn said.

The retailer is building case files that not only help law enforcement go after suspects, but help change laws. Utah is one state where Home Depot, eBay and law enforcement have been working together to identify and prosecute organized retail crime rings. In Salt Lake City, the retailer worked with the state's attorney general's office over several years to close down a $1.5 million fraud case that involved seven pawnshops and a crime ring that was stealing and reselling the stolen goods.

The retailer has instituted a number of deterrent tactics to make it harder for criminals to steal, including the addition of more visible camera surveillance and alarmed spider wraps on certain high-value products. At the same time, however, it works to ensure the anti-theft strategy doesn't impede the shopping experience for paying customers.

Organized retail crime is a higher priority on Home Depot's list than in the past — not just because it hurts the bottom line but also because it hurts the community, Glenn said. cnbc.com

---

McDonald's employees in Chicago sue over workplace violence
- Suit claims new lowered counters in redesigned stores make it easier
for angry people to jump over and attack employees
- McDonald's "ignores best practices that could make stores safer"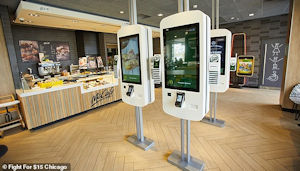 McDonald's Corp (MCD.N) employees on Thursday sued the fast food giant and several of its franchisees in Chicago over a store redesign that staffers say has made it easier for angry customers to leap over the counter and attack them.

The suit, filed in Illinois' Circuit Court of Cook County by 17 Chicago-area McDonald's workers, claims McDonald's has failed to protect them from a pattern of violence. Employees have been threatened with guns, beaten with a wet-floor sign, had kitchen equipment thrown at them by a naked customer, been pepper-sprayed, been flashed and propositioned, and even urinated on, according to the complaint.

"McDonald's takes seriously its responsibility to provide and foster a safe working environment for our employees, and along with our franchisees, continue to make investments in training programs that uphold safe environments for customers and crew members," the company said in a statement that did not mention whether it planned to contest the lawsuit. "In addition to training, McDonald's maintains stringent policies against violence in our restaurants."

The lawsuit targets McDonald's so-called "Experience of the Future" store renovations announced in 2017, a $6-billion plan to revamp most of its roughly 14,000 U.S. stores. The suit claims that the new design features split and lowered counters, creating easy access for customers seeking to harm employees on the other side.

Filed in conjunction with the Fight for $15 and a Union, the complaint alleges a nationwide epidemic of in-store violence, including an armed robbery at a McDonald's in Orlando, Florida when workers were held at gunpoint in a walk-in freezer. In the Chicago area, there are more than 20 calls every day to emergency services from McDonald's stores, the suit said.

Plaintiffs claim that McDonald's ignores best practices that could make stores safer, especially at locations open overnight. Those measures include drive-thru windows that block customers from entering the store, windows free of advertising materials that otherwise obstruct lines of vision and bathrooms that lock when workers need to clean them alone late at night. reuters.com

---

In Response to Mass Shootings,
Increased Security Personnel Isn't Always the Answer

More security officers won't necessarily save lives if a mass shooting occurs.
It takes effective communication to mount an effective response.

As of September 2019, the U.S. had seen 283 mass shootings since the start of the year. Even chaotic false alarms are becoming more common. In order to placate and protect citizens, security teams must take immediate measures. And in times of heightened public fear, the natural response is of course to add more personnel and more resources.

But while additional personnel can go a long way in producing a more visible presence and easing some citizen anxiety, security teams should consider whether this is the best investment for public safety. The real questions we face are not necessarily around how many officers are present, but how relevant personnel will communicate in order to take effective action. When the worst happens, how will key information be delivered to enable efficient response rather than panic and chaos?

In periods of crisis, communication is already prone to breaking down. A unified collaboration workspace can go a long way in terms of integrating key information and delivering actionable alerts. To neutralize active shooters and prevent harm to the public, it's time to focus not on more security, but better security — by providing a digital collaboration tool equipped for persistent communication and real-time data visibility in high-pressure scenarios. securitymagazine.com

Retailers called to increase security at stores due to recent shootings
El Paso considering ordinance that would require retailers to implement certain security measures. securityinfowatch.com

---

Amazon Go Supermarkets, Pop-Up Stores Coming In 2020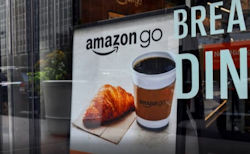 Amazon is planning to open cashierless Amazon Go supermarkets and pop-up stores, possibly as soon as the first quarter of 2020, Bloomberg reported Wednesday (Nov. 20).

The latest hardware revisions have improved cameras and software and fewer backroom servers, which has reduced the overhead of setting up a new store, the source said.

The Amazon Go concept was originally launched with big supermarkets in mind but was dropped in favor of smaller convenience stores featuring grab-and-go staples. Now the technology is planned to accommodate 30,000-square-foot stores. Some $1 billion in salaries have gone to people working on the project, the source said.

The Go team is now part of Physical Retail Technologies, a new entity that worked for the past two years on improving the efficiency and profitability of the tech so other retailers would want in, the source told Bloomberg.

The pop-up kiosks are planned as miniature versions of the current Amazon Go stores and could be part of malls and sports stadiums, the source told Bloomberg.

"The big question isn't will the tech work — Amazon will make it work," said Forrester Research's Brendan Witcher. pymnts.com

Ahold has a go at cashierless store format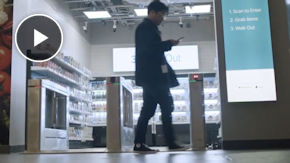 Ahold Delhaize USA, which operates supermarket banners including Food Lion, Giant, and Stop & Shop, is piloting a new frictionless store environment. Called "Lunchbox" and developed by the company's Retail Business Services subsidiary, the format enables customers to scan in, shop, and walk out without having to stop at any type of checkout terminal.

Currently being tested at Retail Business Services' office in Quincy, Mass., Lunchbox is powered by a Retail Business Services proprietary app that admits shoppers to the store and charges them for purchases. Payment services such as PayPal, Venmo, Apple Pay, and Google Pay are integrated into the app's wallet.

Inside the store, artificial intelligence (AI) technology running on Intel Core i5 and i7 processors-based systems optimized with the Intel Distribution of OpenVINO computer vision toolkit detects which products are being removed from shelves in the store, and anonymous body skeletal tracking connects the right products to the right shopper.

"Lunchbox is an easy, fresh shopping alternative," said Paul Scorza, executive VP, IT and CIO for Retail Business Services. "Once registered, shoppers simply scan in, shop and walk out. It's that easy. And it offers fresh, healthy options 24/7. You can grab a snack, a salad, fresh fruit or even a carton of milk on your way home." chainstoreage.com

1,700 New Stores & 850 More Coming
Today, there are over 1,700 stores operated by digitally native brands
Like ThirdLove, Warby Parker, Allbirds and Away. Digital brands are expected to open another 850 stores by 2023, according to JLL Research, led by companies like Casper, Untuckit and Adore Me.

#1 = The online retailer that has been most aggressive in expanding its brick-and-mortar presence is SmileDirectClub, which has opened over 300 locations since 2016. Most of them are inside of CVS and Walgreens stores. It has the option to open more than 1,000 additional locations at these retailers. Special Note: They staffed a senior LP executive this past year.

#2 thru #10 = The next most brick-and-mortared digital brands: Tesla (128 stores), Suitsupply (125 stores), Warby Parker (116 stores), Alex and Ani (104 stores), Kendra Scott (95 stores), Peloton (83 stores), Untuckit (83 stores), Bonobos (61 stores) and Indochino (56 stores).

"People are tracking store closures so closely, but not store openings," Amazon's 4-star not included - opened before 2000. forbes.com

Interesting Common trait: One thing he found was that online brands like to be near each other and have flocked to the same malls and downtown streets. "More often than not, young brands are interested in clustering next to each other."
---

The RealReal's 'Faux and Tell' reports disclose fake items
published on the site and returned
The RealReal is an online luxury consignment store that used to differentiate itself by saying everything is 100% real. The CEO has said there are "no fakes on our site" and "every single item [is] authenticated." In the wake of a CNBC investigation on its authentication process, the CEO said, "we may not be perfect every single time."

Newly obtained internal documents, called "Copywriting Faux and Tell," a weekly recap of TRR published and returned counterfeits, show hundreds of fakes the company missed. A total of 227 pages from the first and third quarters of 2019 show specific examples of what are labeled "TRR fakes."

The reports offer a sampling of the types of counterfeit products that slipped through the company's vetting process. These include mistakes that may appear to be obvious. For example, an employee missed Jimmy Choo flats that misspell the company's name on the sole. It reads "Jimmy Ghoo." cnbc.com

Whopper of a mistake:
Discount gaffe costs Burger King's top franchisee more than $12M
Syracuse-based Carrols Restaurant Group, the largest Burger King franchisee in the nation, says it mistakenly gave a double discount on Whopper meals at its more than 1,000 restaurants during parts of the second and third quarters of this year. The mistake caused a reduction in revenue of about $12.4 million in the first nine months of the year, increasing the company's net loss by $8.2 million during the period, the company said. It reported this week losing $22 million on sales of $1.06 billion during the period. syracuse.com

Allied Universal and SOS Security Announce Industry Transformational Merger
Allied Universal®, a leading security and facility services company in North America, and SOS Security®, a renowned provider of global security services, announced Thursday that a definitive agreement has been executed with respect to a transformational merger that creates a security leader in North America and beyond. aus.com

---
Senior LP & AP Jobs Market

Reposted - Mobilelink/Cricket Wireless - Dir. of Asset Protection, Sugar Land, TX


Functional Group - Corporate Operations. Base salary $108K/yr Range: $69k - $169K / Total Compensation $121K/yr Range: $73k - $201K

Mobilelink was originally founded in Houston Texas with 3 locations. Currently Mobilelink operates nationwide with over 550 locations and currently the largest authorized retailer for Cricket wireless. recruiting.adp.com
Senior LP Job Postings Removed from Website:

• Director of Security - Liberty Compassion - Clinton, MA
• Dir. Loss Prevention - Petco - San Diego, CA
• Sr. Security Project Manager - Verizon - Waltham, MA
• Compliance Investigations Manager - Walgreens Boots Alliance - Deerfield, IL

---

Whittier, CA: Target kept a store open after an employee died during his shift

UK: Bradford, England: Business crime reduction partnership invests in new crime-fighting app

Bumble Bee Foods files for bankruptcy, plans to sell assets to Taiwan company for $925M

Over 75,000 lbs. of salad in 22 states recalled in E. coli outbreak

RILA: Retail Veteran to Lead RILA Public Affairs


Quarterly Results
Stage Stores Q3 comp's up 17.4%, net sales up 15%
Ross Stores Q3 comp's 5%, sales up 8%
Target Q3 comp's up 4.5%, digital up 31%, sales up 4.7%
Shoe Carnival Q3 comp's up 3.5%, net sales up 2%
Lowe's Q3 comp's up 2.2%, U.S. comp's up 3%, online up 3%, sales down 0.2%
BJ's Wholesale Q3 comp's up 1.1%, net sales up 0.1%
Kroger Q3 comp's up 0.4%, sales down 0.9%
L Brands Q3 total comp's down 2%, sales down 3.6%
Victoria's Secret comp's down 7%
Bath & Body comp's up 9%
Macy's Q3 comp's down 3.5%, sales down 2.8%
Nordstrom Q3 Full Price net sales down 4.1%, Off-Price up 1.2%, digital up 7% (34% of sales), total company net sales down 2.2%
Gap Q3 comp's down 4%, net sales down 2%
Old Navy comp's down 4%
Gap Global comp's down 7%
Banana Republic Global comp's down 3%

Coresight Retail Store Databank
2019 YTD Closures - 9,083 / YTD Openings 4,059

In Case You Missed It
The D&D Daily's Q3 Crime Reports
---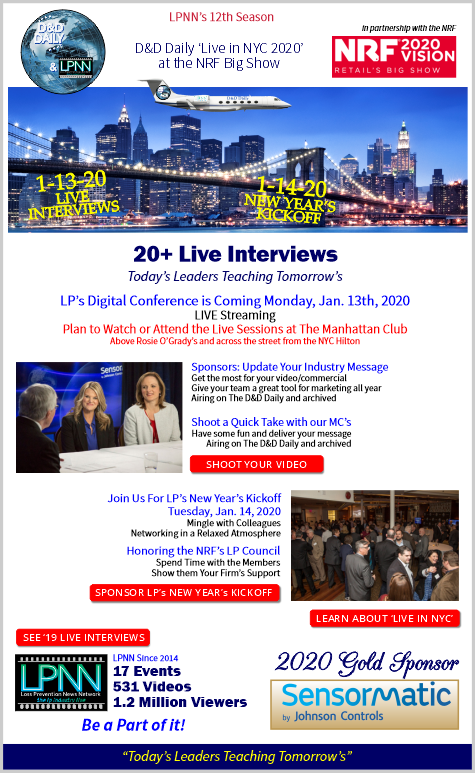 Sekura Global specializes in the design and development of innovative LP solutions in record time, with emphasis on volume supply and quality service. One of the world's leading single-source suppliers, Sekura's security tagging products are used by retailers across the globe.

Though we stock a wide range of proven LP products, we are always willing to collaborate with you to develop something new. From challenge to concept, through to training and instore rollout.

Whatever your LP problem, however complex, we guarantee our solution will be simple, easy and fast to implement, saving you both time and money.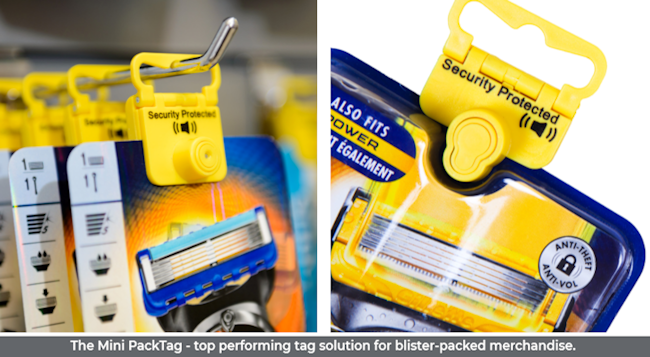 Sekura Global's range of one-piece security tagging solutions are safe to use, quick and easy to apply and remove, and instantly reusable. What's more, they have been designed to protect merchandize without impacting on its display appeal. A good example is the one-piece Mini PackTag from Sekura.



The Mini PackTag makes securing your blister-packed merchandise simple and easy. It has a retractable pin with a blunt tip for safety, ergonomically designed for fast and easy application, fitting closely to your merchandize.

The Mini PackTag is a solution for high-theft lines, developed specifically to ensure packaging remains intact. Unlike most other pin tags, the Mini PackTag has been developed to work with existing Euroslot or single hole hang tabs with contoured connection points for the most secure possible fit. The one-piece design also makes the Mini PackTag quicker to apply/remove, easier to store, and safer to use in general.

We developed the Mini PackTag in cooperation with one of the world's leading manufacturers of blister-packed merchandize, so you can be assured that this solution has been thoroughly tested with a wide range of additional security measures in place. The Mini PackTag is compatible with a range of anti-swipe peg hooks and is kept compact to minimize any impact on your instore display.

Available in AM or RF technologies with standard, Superlock, Hyperlock and S3 key compatibility. Sekura has also included ground-breaking anti-impact defeat technology to ensure the MiniPacktag is one of the most secure solutions on the market. Find out more and get your free samples now.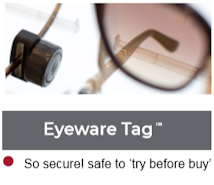 ---



The Retail & Hospitality ISAC Welcomes Two New Board Members

The Retail & Hospitality Information Sharing Analysis Center (RH-ISAC) announced that two top retail and hospitality executives were unanimously elected to join the ISAC's Board of Directors. In addition, two current board members, Dave Estlick, chief information security officer of Starbucks and Adam Hirsch, senior vice president, global information security for PVH Corp., were re-elected to two-year terms.

New to the RH-ISAC Board of Directors are:
● Rich Agostino, Chief Information Security Officer, Target
● Christopher Zell, Vice President, Head of Information Security, The Wendy's Company

Newly elected Vice Chair is:
● David Spooner, Senior Vice President & Chief Information Security Officer, Staples, Inc.

Newly elected Treasurer is:
● Ken Athanasiou, Chief Information Security Officer, VF Corporation

Read more and see the full list of 2020 RH-ISAC Board of Directors here: rhisac.org
---

Main Street Privacy Coalition Outlines Principles for Federal Privacy Legislation



The recently formed Main Street Privacy Coalition today called on the Senate to develop a "uniform and fair framework" as lawmakers draft federal privacy legislation. The coalition outlined principles for privacy legislation in a letter sent to members of the Senate, Senate leadership and the chairmen and ranking members of the Senate Commerce, Science and Transportation Committee; Judiciary Committee; Banking, Housing and Urban Affairs Committee, and Health, Education, Labor and Pensions Committee.

Safeguarding consumers' privacy is one of retailers' top priorities, and National Retail Federation Senior Vice President for Government Relations David French called on Congress to pass legislation that leaves "no loopholes."



---

New Data Predicts Unprecedented Levels of Holiday Hacking
A new report from Tala Security predicts unprecedented levels of online data theft this holiday season due to a lack of deployed client-side security measures.

The State of the Web Report highlights the widespread vulnerability resulting from integrations that enable and enhance website functionality. These integrations, which exist on nearly every modern website operating today, allow attackers to target PII and payment information. 98% of the Alexa 1000 websites were found to be lacking security measures capable of preventing attacks. In related warnings, both the FBI and the PCI Council cautioned that hackers are targeting online credit card information.

"Online merchants and website owners must recognize the critical need for client-side security. The fundamental driver of online commerce — consumer trust — is at stake as attackers target widespread client-side vulnerabilities to steal credentials, credit card numbers, financial data and other PII." businesswire.com

Retailers: It's Time to Prepare for Your Holiday Outages
First and foremost is security, and preventing the debilitating performance problems, including outages, that bot (robot) attacks can inflict on a website. Akamai's recent report, Retail Attacks and API Traffic, found that bots can represent up to 60 percent of overall web traffic, but less than half of them are actually declared as bots — making tracking and blocking difficult. This dilemma is compounded by the fact that not all bots are malicious. Retailers welcome certain bots, such as those directed by search engines or price aggregators.

This is the crux of the challenge facing retailers: How do you distinguish good bots from bad bots without diminishing the user experience?

Akamai's research spotlighted retail as the top industry targeted by credential stuffing, an attack method that attempts login using stolen credentials, on the belief that end users have the same login and password for multiple sites. Out of nearly 28 billion credential stuffing attacks, retail tallied approximately 10 billion alone. Put another way, that's a staggering 115 million attempts to compromise or log in to retail user accounts every day. This sheer volume presents an immense challenge to retailers with limited in-house staff or expertise.

Other attack types, including DDoS, are plaguing retailers' websites. These attacks all have the potential to diminish a website's performance to unacceptable levels (or even cripple it). To prevent outages caused by these attacks, retailers first should accurately distinguish between good bots and bad. Their security staff must constantly study attack vectors, and they must be prepared to quickly reroute traffic should a debilitating attack occur. mytotalretail.com

First Thing on a Weekday Morning - Urgent - Time-Sensitive Co-Worker Email
Anatomy of a BEC Scam
Barracuda Networks analyzed the characteristics and trends of 1.5 million spear-phishing emails — of which just BEC made up just 7% — to determine the key methods scammers are using in their BEC campaigns. Don't let the tiny percentage fool you: BEC scams caused $26 billion in losses to businesses in the past four years, according to the FBI.

They typically land in no more than 25 inboxes in an organization — on a weekday first thing in the morning, posing as an urgent or time-sensitive email from a co-worker or executive.

Some 91% of BEC attacks occur on weekdays, a tactic to blend in with the workday and appear more legitimate, the Barracuda study found. Attackers, on average, target up to six employees, and some 94.5% of all BEC attacks target less than 25 people in an organization. They do their homework on their targets, too, using real names of human resources, finance, and other executives as well as of the targeted employees.

The BEC emails often are written with a sense of urgency in order to rush the recipient into doing the attacker's bidding, with 85% marked as urgent, 59% requesting help, and 26% inquiring about availability, according to Barracuda's findings. And while users click on one in 10 spear-phishing emails, BEC emails are three times more likely to be opened. darkreading.com

5G Timeline and Everything Retailers Need to Know

Why Multifactor Authentication Is Now a Hacker Target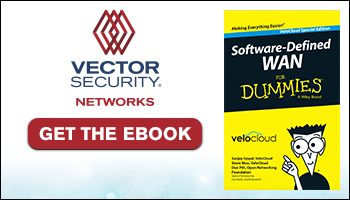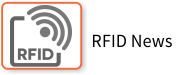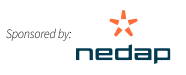 ---

Register for the free RFID LP Academy to start your RFID learning journey today
Detaching or deactivating 5 items while the customer only pays 3?
This is no longer possible when using RFID!

Learn how connected payment and security with RFID can prevent sweethearting
in this LP Academy Tip of the Week.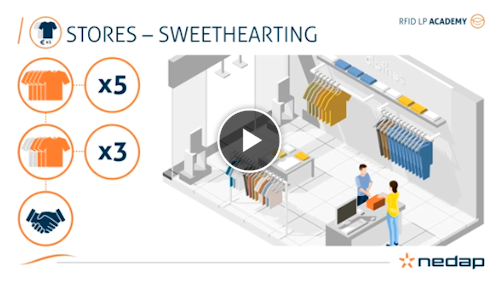 Going to the NRF Big Show in January? Meet Nedap's Team at Booth #5963

---





---

Amazon sellers bribing online shoppers to get good reviews?
Her Amazon Purchases Are Real. The Reviews Are Fake.
Jessica — not her real name — has spent well over $15,000 on Amazon this year, buying everything from Halloween decorations to a queen-size inflatable mattress. She's purchased over 700 products, including three vacuum cleaners, six desk chairs, and no fewer than 26 pairs of earbuds. And even though most of the products are cheaply made, she's given each a 5-star review. The twentysomething who lives on the East Coast isn't a bad judge of quality — the companies that sell these products on Amazon reimburse her for the purchases.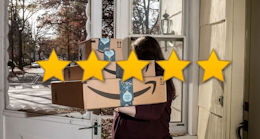 Although the loot may be free to her, Jessica's habit does come with a cost — if you've considered buying an Instant Pot recently, her 5-star review, complete with photos and a video, might have nudged you toward a knockoff instead of the real thing. It's entirely fake, but Jessica told BuzzFeed News she doesn't think she's gaming the system; she's trying to help brands grow their businesses in Amazon's massive marketplace.

Third-party sellers know what it takes to make it on Amazon: Get good reviews and a high search ranking. But attracting genuine customers is tough, so some sellers use a reliable cheat — bribes. Because of Amazon's vast scale, inscrutable algorithms, and capricious enforcement of its own rules, unscrupulous sellers and paid shills largely get away with it.

Sellers reach out to Jessica through targeted Facebook ads touting free items or dedicated review groups with thousands of members, and give her a specific set of instructions to purchase their products on Amazon. After she leaves a 5-star review, the sellers reimburse her via PayPal or an Amazon gift card, and let her keep the items she reviews.

Jessica's activity, as far as Amazon is concerned, looks legitimate. She makes purchases from her own Amazon account and credit card, so her reviews are labeled as a "verified purchase." After the sellers confirm Jessica has left a 5-star review, the payment is made out of Amazon's view. The credit card, an Amazon-branded rewards card, gives Jessica an extra bonus for the purchase. In other words, third-party sellers aren't the only ones paying her to leave fake reviews and superficially boost sales — Amazon is too. buzzfeednews.com

How to Not Get Phished During Online Shopping Season
Online shopping has made holiday gift buying almost stupidly easy, but as convenient as it is, it's also a lot easier for hackers and scammers to phish your financial data if you aren't being careful.

Make sure the URL is safe
For example, URLs in most browsers display a locked padlock, or say "Safe" or "secure," in your address bar when a website is encrypted and your connection hasn't been intercepted.

Check URL accuracy
Even if a website looks like the real thing and your browser loads it without any warnings and says it's secure, there's still a chance it's not the real thing. Read the URL carefully to spot any tricks, such as misspelled words, extra numbers or letters, or unusual domains.

Use a browser with DNS over HTTPS (DoH)
... such as Chrome or Firefox, and enable it if necessary. DoH is a more secure and anonymized way to access websites.

Don't click on suspicious email links or attachments - Bookmark the real website and/or login pages - Use a password manager - Use the official mobile apps for online stores/services lifehacker.com

The 2019 Online Apparel Report—From Internet Retailer
Ecommerce represents 34.4% of all apparel sales in 2018, up from 30.6% in 2017
The largest and one of the most competitive retail categories in ecommerce. U.S. online apparel sales grew 18.5% in 2018 over 2017, far faster than total apparel retail sales growth at 5.3%.

View the table of contents for full details on what's included in the report.
Macy's online sales growth slowed. But that also means it's more profitable
---

---

Middleburg Heights, OH: Over $100K worth of merchandise stolen from hobby shop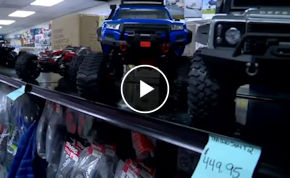 A closed sign hangs on the front door of The Bad L's Hobby shop in Middleburg Heights. Owner Bob Lusch was forced to close after the store was robbed early Tuesday morning. Lusch estimates over a $100,000 worth of radio controlled and slot cars were stolen. "The thieves were very knowledgeable about slot cars and what they needed to take to get the most money of them," said Lusch. Police say the burglars broke in through the back door and emptied hundreds of boxes. "This is my husband's collection, he's been doing this for 40 years. He's collecting stuff from the 60s, 70s, 80s, 90s, they've been stolen and we can't replace them," said Jane Lusch. fox8.com

Seattle, WA: Police return more than $70K in merch after major theft ring bust
It's one of the biggest theft ring busts in the city's history. More than $70,000 worth of stolen clothes, shoes and handbags was given back to the retailers targeted by crooks. "This is the fun part of the end of the investigation," said Sgt. Robert Brown with the Seattle Police Department. Sgt. Brown works with West Precinct's Anti-Crime Team. In all, 29 stores were linked back to the bust such as Macy's, Nordstrom, Sephora, Zara, Old Navy, All Saints, and Columbia Sportswear.

Back in December of 2017, investigators identified 39-year-old Alejandro Garcia-Amezcua and say he was purchasing and reselling items stolen from downtown stores. In March of 2018, a search warrant was served at his Burien home and the loot was located. Garcia-Amezcua received a seven-month sentence for his role. Four others were also arrested. komonews.com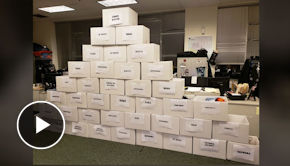 East Brunswick, NJ: Man accused of stealing more than $6K in electronics
Paul Clawges, 29, has been charged with shoplifting and possession of stolen property, police said. Loss prevention personnel provided the officers with a picture of the alleged suspect who was wanted in connection with numerous shopliftings in the past two weeks, the release said. Clawges admitted to shoplifting from the Walmart store over about a month time period, the release said. mycentraljersey.com

South America: Shoplifter caught wearing nine pairs of jeans at the same time

Scottsdale, AZ: 2 Accused of Armed Robbery, Retail Theft at The Home Depot



Shootings & Deaths
Las Vegas, NV: KFC Robbery suspect dies after being shot by Henderson Police
A suspect is now dead, and a victim still recovering after a robbery turned police shooting occurred in Henderson Wednesday evening. Officers believed the suspect, an 18-year-old man, could have been the culprit responsible for a string of commercial robberies in the area. Police said his target was a fast-food establishment at a shopping center near Warm Springs and Marks Street Wednesday night When they arrived on the scene, police said they found an employee in the restaurant's freezer had been shot in the chest. The 35-year-old victim was in critical condition, but now he's been upgraded to stable. Police said witnesses told arriving officers they saw the suspect run off but told them where he went. He was armed with two handguns. "Officers encountered that armed suspect and an officer-involved shooting occurred," said Lt. Kirk Moore with Henderson Police during a Wednesday evening briefing. reviewjournal.com

Blountville, TN: Person of interest in Kingsport death investigation arrested for Shoplifting at Kroger; deceased individual identified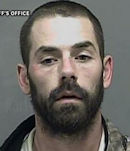 Authorities have arrested man who they say is a person of interest in a Kingsport death investigation. The Sullivan County Sheriff's Office says Jeffry Chase Caldwell was arrested after Kingsport police responded to a shoplifting call Thursday afternoon at the Kroger on East Stone Drive. According to SCSO, Caldwell was found in a stolen car in the parking lot with items that had been stolen from the grocery store. Police say he tried to flee but officers were able to arrest him. Authorities charged him with resisting arrest, motor vehicle theft, and possession of stolen property. Caldwell was sought as a person of interest in relation to a suspicious death that occurred early Wednesday morning. The sheriff's office identified the deceased individual as 79-year-old Lewis Vaughn. wjhl.com

Henderson, NV: Police shoot man suspected of shooting another at restaurant; employee wounded
Police responded to a call of a shooting at the restaurant and, upon arrival, found an employee who had been shot in the chest. According to police, the suspect was armed and after encountering police shots were fired. Both the suspect and restaurant worker are recovering. reviewjournal.com

Winnipeg, Canada; Shooting at Winnipeg 7-Eleven leaves Armed Robbery suspect, Police Officer injured
An armed robbery suspect at a Winnipeg 7-Eleven is shot by a police officer on Nov. 21, as seen in this graphic video. The armed suspect and a police officer have been injured. globalnews.ca

Winston-Salem, NC: Shots fired at a Bojangles' Restaurant in around lunchtime Thursday; no injuries

Robberies, Incidents & Thefts
Wichita, KS: Four girls arrested and accused of beating a TJ Maxx employee during shoplifting attempt
Three teenage girls and a 12-year-old girl are accused of beating a 40-year-old T.J. Maxx employee unconscious on Nov. 9 after the woman tried to stop them for shoplifting, according to the Wichita Police Department. The 12-year-old and two 15-year-old girls were arrested on suspicion of aggravated robbery, aggravated battery and theft. The third 15-year-old girl was arrested on suspicion of aggravated robbery and aggravated battery. kansas.com

Seattle, WA: Police Detain Ferret, Arrest Man Following Home Depot Theft turned Robbery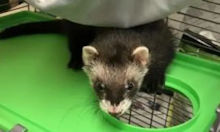 A 29-year-old Lynnwood man and a ferret of undetermined age are in custody following a shoplift-turned-robbery at a North Seattle hardware store. Around 5:40 pm on Wednesday, security at the hardware store on Aurora Avenue North confronted two men they suspected were stealing power tool battery packs from the store. The two men attacked the security guards - one suspect threw elbows, the other a backpack, which contained a live ferret. The suspects dropped some of the merchandise and fled the store, but officers found the 29-year-old man a few blocks away. Officers recovered a battery pack from his pants and discovered he had several warrants. He claimed not to know the ferret-wielding-suspect's owner and said he'd only met him a few hours earlier. Police booked the man into the King County Jail and turned the ferret over to the Seattle Animal Shelter. newsmaven.io

Burlington, NC: Drive-Thru Robbery: Man Threatened to Shoot Hardee's Cashier

Barrington, IL: Internet Retailer of Cavalry gear stole more than $500,000 from partners

Wilton, NY: Target Distribution Center employee arrested for $2,500 theft of electronics

Wendy's customer arrested after chasing friend with pocket knife over large food order

Dallas, TX: Two Dallas County Deputies Charged, Accused of Looting Tornado-Damaged Home Depot Store

Albany, GA: Former Georgia Title Pawn Employee Convicted of $45,000 Loan Fraud; now facing 120 years in prison

UK: Yangebup, Australia: Gun store heist sees about 100 weapons stolen from Claremont Firearms

ID Theft
Aspen, CO: Police charge Man with 23 counts of Identity Theft in a well Organized scheme


● C-Store -Iberia, LA – Armed Robbery
● C-Store – Prince George County, VA – Burglary
● C-Store – Las Vegas, NV – Robbery
● Dollar General – Lima, OH – Armed Robbery
● Electronics – Fort Myers, FL – Burglary
● Family Dollar – Gulfport, MS – Armed Robbery
● Gas Station – Kingsport, TN – Armed Robbery
● Gas Station - Benson, NC – Armed Robbery
● Hardware – Seattle, WA – Robbery
● Hobby – Middleburg Heights, OH – Burglary
● Jewelry – Asheboro, NC – Robbery
● Jewelry – Modesto, CA – Burglary
● Jewelry – Kissimmee, FL – Robbery
● Liquor – Fresno, CA – Robbery
● Pawn/ Guns – Greensboro, NC – Armed Robbery
● Restaurant – Burlington, NC – Armed Robbery
● Verizon – Kettering, OH – Armed Robbery
Daily Totals:
• 13 robberies
• 4 burglaries
• 0 shootings
• 0 killed
Weekly Totals:
• 83 robberies
• 34 burglaries
• 2 shootings
• 2 killed




---

None to report.
Submit Your New Hires/Promotions
or New Position
See all the Industry Movement
---




Feature Your Job Here For 30 Days -
70% Aren't On The Boards
Post your job listing
---
Featured Job Spotlights

Greater Toronto Area, Canada
Become the Newest Member of the VF Family. As the Regional Loss Prevention Manager, you will have the critical function to support an entire region of stores and serve as the subject matter expert in loss mitigation. You will have the great responsibility to own and oversee all matters and investigations of internal and external theft...

Boca Raton, FL
The Senior Investigator is part of a fast-growing, ever changing environment that partners with Store Operations to ensure we provide the best experience to our customers. The Senior Investigator is responsible for assisting with implementing a strategy to combat organized retail crime and external theft across the TJMaxx and Marshalls brands...

Seattle, WA
The Loss Prevention Investigator is part of a fast-growing, ever changing environment that partners with Store Operations to ensure we provide the best experience to our internal and external customers. With a focus on internal cases, the Investigator takes complex investigations head-on through establishing solid partnerships with store and LP leadership...

San Jose, CA
The Loss Prevention Investigator is part of a fast-growing, ever changing environment that partners with Store Operations to ensure we provide the best experience to our internal and external customers. With a focus on internal cases, the Investigator takes complex investigations head-on through establishing solid partnerships with store and LP leadership...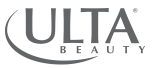 San Jose or Fresno, CA
The Area Loss Prevention Manager (ALPM) drives shrink improvement and asset protection programs for two (2) to four (4) Districts which contain approximately 25-65 Ulta Beauty Stores. The Area Loss Prevention Manager is responsible to assess store procedures, promote awareness and methods to prevent, protect and control losses...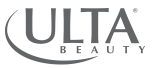 Area LP Manager
Sacramento, CA
The Area Loss Prevention Manager (ALPM) drives shrink improvement and asset protection programs for two (2) to four (4) Districts which contain approximately 25-65 Ulta Beauty Stores. The Area Loss Prevention Manager is responsible to assess store procedures, promote awareness and methods to prevent, protect and control losses...

Regional Asset Protection Manager (North East)
Boston, MA
The successful candidate will be responsible for the management of the Asset Protection function in their assigned area. Guide the implementation and training of Asset Protection programs, enforcement of policies and procedures, auditing, investigations and directing of shrink reduction efforts...

Loss Prevention Operations Specialist
Tucscon, AZ
The Loss Prevention Specialist will oversee the Burglar/Fire Alarm and overall Physical Security function for stores including CCTV for all new stores, renovations, acquisitions, closing, existing stores and warehouses. In addition, this position supports the security/property control component for the Corporate Headquarters main campus...

Featured Jobs
---
JOB TITLE
COMPANY
CITY/STATE
DATE ADDED

Vice President
VP Risk Management
Delaware North
Buffalo, NY
Oct. 1
VP, Asset Protection, North America
Ralph Lauren
Nutley, NJ
Oct. 30

Director
Dir. Loss Prevention
B-Mart
Eugene, OR
Nov. 7
Dir. Risk Management & Insurance
Carvana
Phoenix, AZ
Oct. 30
Associate Dir./Dir. LP
Carvana
Phoenix, AZ
Nov. 21
Dir. Internal Audit
Cracker Barrel
Lebanon, TN
Aug. 27
Dir. Organized Retail Crime
Family Dollar
Chesapeake, VA
Nov. 5
Dir. Risk & Analysis
Genesco
Nashville, TN
Nov. 5
Dir. Loss Prevention
Lovesac
Stamford, CT
Aug. 12
Dir. Internal Audit
Michaels
Irving, TX
July 12
Dir. of Asset Protection
MobileLink/Cricket Wireless
Sugarland, TX
Nov. 12
Program Dir. LP & Security
Peloton Interactive
New York City, NY
Nov. 12
Cybersecurity & Privacy Protection Dir.
PwC
Seattle, WA
Nov. 5
Dir. Security/Risk
Southern Glazers Wine & Spirits
Las Vegas, NV
Sept. 25
Dir. Loss Prevention
Surf Style Retail Management
Hollywood, FL
Nov. 15
Dir. Enterprise Security
US Cellular
Chicago, IL
June 13

Corporate/Senior Manager
Sr. Loss Prevention Manager
Carvana
Phoenix, AZ
Oct. 30
Sr. Loss Prevention Manager
Gap Inc.
San Francisco, CA
Oct. 29
Information Security Strategy Manager
Gap Inc.
San Francisco, CA
Nov. 5
Mgr. Risk Management
Harvest Health & Recreation
Tempe, AZ
Oct. 30
Sr. Manager of Investigations - Asset Protection
JCPenney
Plano, TX
Nov. 8

VF Corporation

Denver, CO
June 18
The Walt Disney Company
Burbank, CA
Oct. 14



---


---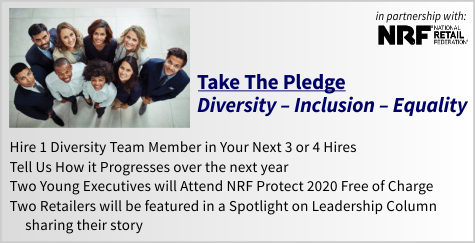 ---

Being engaged in the business of your retailer is a critical element for every Loss Prevention executive. For decades, our industry has often been accused of being silo'ed and separate from the operators and the merchants. This separateness in many cases ultimately leads to a disconnect, a sense that we aren't part of the team. Which in actuality, regardless of your performance, it can lead to your job being eliminated or just you being replaced with someone new. So the real question is: How do you become engaged in the business and truly add value to the company's success beyond reducing shrink? And then having the courage to go make it happen. We all tend to stay in our comfort zones and remain safe. At least that's what we think. But at the end of the day, it's that comfort zone that can actually increase your risk. So the next time you're in a corporate meeting or traveling stores with your operators or merchants, go beyond with your comments and opinions - take a risk - add some value - help them run the business - you might be surprised.

Just a Thought,
Gus




(content subject to approval)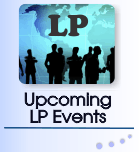 ---
Recruiting?
Get your job e-mailed to everyone... everyday
Post on our Featured Jobs Board!
Not getting the Daily?
Is it ending up in your spam folder?
Please make sure to add d-ddaily@downing-downing.com to your contact list, address book, trusted sender list, and/or company whitelist to ensure you receive our newsletter.
Want to know how? Read Here



36615 Vine Street, Suite 103
Willoughby, OH 44094
440.942.0671
copyright 2009-2019
all rights reserved globally