The D&D Daily Mobile Edition
November 23,

2015



The LP Industry's #1 News Source - Informing, Educating and Instilling a sense of community



News Brief
Sponsored by WG Security Products, Inc.
'Security Concerns Universal as Holidays Approach'
The biggest 'Security' article ever published in Women's Wear Daily "WWD"

Editor's Note: Due to the severity and importance of the subject, we've elected to re-publish the majority of this article appearing on WWD.com.

The specter of terrorism has retailers and mall operators on high alert. There are increased presences of machine-gun toting police and military personnel throughout major cities in the U.S. and Europe.

Foot traffic at Paris' main department stores dropped significantly following the Nov. 13 attacks. While sales slid 30 percent at Printemps, Galeries Lafayette's plummeted 50 percent, a spokeswoman confirmed. Both venues have beefed up security measures to assure customers. Galeries Lafayette, which also runs BHV Marais, is providing psychological counseling for its employees.

London has been on heightened alert since the Paris attacks and had several bomb scares last week. Busy shopping streets such as Regent Street, Oxford Circus and Sloane Street, as well as malls, were identified as possible target areas. Regent Street on Wednesday was closed down after police were alerted to a suspicious object near Hamley's toy store. Eyewitnesses said the street was cordoned off and shoppers at both Hamley's and other nearby stores such as J. Crew and Brooks Brothers were told to stay inside.

"There are all these open spaces that you cannot protect all the time," said Robert Moraca, MBA, CPP, CFE and vice president of loss prevention at the National Retail Federation, referring to shopping centers. "We know we're vulnerable, so we put onion skin layers of security on where we can."

In today's climate, an active shooter plan is a necessity for shopping centers. "They're actually naming cities such as Washington, D.C.," Moraca said, referring to ISIS. "Since 9/11 and this entire chapter started, the NRF helped Homeland Security create the standards.

Right now, we have robust plans in place," Moraca said. "Today, we're redoubling our efforts. We'll add more loss prevention personnel. In stressful situations, where we feel we could be targeted, we hire off-duty police officers and have an armed presence in the facility. We ratchet it up and down. We teach mall employees how to do counter surveillance, to be alert to a customer who comes into the store and doesn't buy anything. We learn from the military and apply it."

American shoppers may find security checks a bitter pill to swallow.

Asked whether shopping centers are considering installing metal detectors for safety, Moraca said, "I don't know of any retailers or malls that have gone to that level yet. I don't think that's a consideration at this time. Malls have so many exits, it's very difficult to control them. As a society, I don't think we're there yet. In London, I saw more bobbies [officers] with armored jackets and machine guns. Worldwide, we're seeing an increase in response to what's going on. We saw a nation lose its innocence. They [the French] lived in a nostalgic kind of cloud."

Shopping centers consider security a cost center and some pass the costs to tenants as part of CAM fees, which all tenants are charged for upkeep of common areas.

American shopping centers said they're acutely aware of security following the Paris terrorist massacre.

Westfield U.S. officials said: "Security measures during the holiday period typically reflect increased visitation and given recent events, like most other organizations, we are operating under a heightened state of awareness. While the company does not publicly discuss deployments, levels or methods, significant resources continue to be devoted to security arrangements and we continue to coordinate activities with local, regional and national law enforcement and security officials."

"We regularly keep in touch with Homeland Security," said David Contis, president of Simon Malls. "To date they've told us there's no planned attacks against any targets in the U.S. We're even more vigilant at times like this. We adjust coverage during the year based on traffic. We look at properties and customize as appropriate. We have an emergency tactical plan and do active shooter drills. We're doing a series of things to harden the targets."

"The safety and well-being of our shoppers, retailers and employees are always our top priorities, not just when events/tragedies like the Paris incident occur," said Sandeep Mathrani, chief executive officer of General Growth Properties. "Each GGP mall has a customized public safety program that entails different measures for various scenarios. Some of the measures are visible to our shoppers, like our trained security team, relationships with local law enforcement and ongoing training. Other measures are not as visible. We also encourage people, whenever they are in any public place with large numbers of people, to remember general public safety tips, in particular, Homeland Security's message of "see something, say something." We do not discuss our public safety measures because doing so would compromise our efforts, but I want to emphasize, safety and security are our priorities every day."

The South Coast Plaza mega mall in Costa Mesa, Calif., has a new system that streams live video from the shopping mall directly into city police cars. Police have access to surveillance cameras in the malls so they can quickly track suspected criminals, or see suspicious activity, as reported in the Orange Country Register.

Wal-Mart Stores Inc. said it works with experts to ensure the safety of customers and creates store-specific safety plans for shopping events such as Black Friday, including crowd management.

Macy's works closely with local, state and federal law enforcement agencies each year to put in place comprehensive security plans for the Macy's Thanksgiving Day Parade. Our interagency partners lead security efforts along all areas of the parade route. As with any public event in New York City, security elements are extensive - from the very visible presence of law enforcement officers to wide-ranging behind-the-scenes security operations. The safety of our participants and spectators is the top priority for us and our agency partners," Macy's said.

A preview of what that might look like could seen on Friday evening when Macy's unveiled its holiday windows and the NYPD was out in force, including members of the specially trained Hercules unit of heavily armed Special Forces-like officers.

We take it all very seriously and are trying to do everything we can to ensure the enjoyment and safety of shoppers and employees," said Tony Spring, chairman and ceo of Bloomingdale's. "I'm sure [the news] put a damper on things for some people. After having to watch the news 24/7, people need a little therapy. The world is so serious and our business is not so serious. Our role is to help people forget. That said, our security team in the store stays very engaged with the local precinct and NYPD."

While there have been reports that Berlin's department stores and malls will be stepping up security measures, retailers were unavailable or unwilling to comment. A spokesman for ECE, one of Germany's largest shopping center operators said, "We're in close contact with the public security institutions and have implemented measures for prevention. All our center employees are briefed."

Retailers in France had begun to adopt the moniker Black Friday for sales starting on Nov. 27, the day after Thanksgiving when promotions going by that name begin in the U.S., but now plan to abandon the loaded term after the attacks, which happened on a Friday. Black Friday was no longer appropriate in the wake of the terrorist events.

In the wake of the attacks, Hammerson has increased the number of security guards at its shopping centers in France and the U.K. and made them wear high visibility vests.

I think it's reassuring for them that they actually see a very high-profile presence. There is a shorter-term financial cost, which clearly is secondary, let's be clear about that. The most important thing is that people feel safe and secure when they go shopping."

The demand for security personnel has surged 30 percent versus October, according to Ralph Bonan, president of Abscisse Sécurité Groupe and regional delegate of the national union of private security forces in France. "Our biggest challenge at the moment is to meet that demand. We have already started moving our agents from local agencies - where it's calmer - to Paris. But it takes time to regroup and find lodging in the capital," Bonan told WWD.

Department stores, he said, are complicated territory. "Vetting shoppers at the entrance can be very badly seen. What we try to do is to regulate traffic by closing off certain entrances to have a better overview of who is coming in," he noted, suggesting metal detectors as the best solution even though this risks slowing down traffic.

"Security needs to increase, specifically in the area of intelligence - monitoring, gathering and responding to information in-store," said Simon Chapman, managing director of the French office of security consultancy Lodge Service. wwd.com

Malls Tighten Security For Holidays, After Terrorist Attacks
While the holidays are already a time for heightened security and loss prevention measures for stores and malls, many are taking additional steps. Bob Moraca, the National Retail Federation's VP of loss prevention, said retailers will be communicating more frequently with federal and local authorities to understand threats and how to be prepared. "Retailers and malls are soft targets," said Moraca. "Retailers won't be doing anything so much as 'new,' as they are just redoubling efforts [to keep people safe]."

International Council of Shopping Centers spokesman Jesse Tran said many shoppers likely wouldn't notice too much of a change but at some properties there would certainly be more undercover police, canine units and patrolling units. "This season is always a time of added security, and given the current environment, there will be more heightened security," he added. footwearnews.com

Chicago Set for Protests This Week Over Shooting by the Police - 'Protests are a foregone conclusion'
But Chicago now finds itself grappling with the prospect of having its own moment. The city has been ordered to release, within days, a police video of the fatal shooting of a black 17-year-old by a white police officer. Even the officer's lawyer has described the video, which the city sought for months to block from public view, as "graphic" and "violent" and "difficult to watch at some points."

With the memories of discord in other cities so fresh, leaders in Chicago, which has a history of tension over race and policing, have been holding urgent private talks with community activists. Law enforcement officials are trying to anticipate what response the video may bring, and how best to prepare police forces here for that. And the mayor, Rahm Emanuel, appeared to try to calm the city, taking the unusual steps of condemning the police officer and urging prosecutors to take action in the case before the release of the video.

"In accordance with the judge's ruling, the city will release the video by Nov. 25, which we hope will provide prosecutors time to expeditiously bring their investigation to a conclusion so Chicago can begin to heal," Mr. Emanuel said Thursday.

Prominent Chicago activists said that protests were a foregone conclusion, but that they were not certain yet what form they may take. Charlene A. Carruthers, the national director at the Chicago-based Black Youth Project 100, said she expected the video's release, whenever it came, to bolster efforts of her group and others to press for changes to the Police Department. nytimes.com abc7chicago.com

Washington D.C. Police Chief offers advice on 60 Minutes - "Take the gunmen out before police can get there"
In the wake of the recent attacks in Paris and Mali, D.C. Police Chief Cathy Lanier offered insight on what a person should do during an active shooter situation. In an interview with CBS' '60 Minutes,' which aired Sunday night, Chief Lanier says we can't afford to ignore the potential reality of an attack.

"Getting out is your first option - your best option. If you're in a position of trying to take the gunmen down and take the gunmen out - it's the best option for saving lives before police can get there," she said.

Some security experts warn taking on the attacker can be more dangerous than doing nothing at all but agree that knowing how to defend yourself can help. Editor's Note: This type of advice coupled with the advice that everyone needs to be more aware of their surroundings and what's going on, could lead to a serious incident in the stores this holiday weekend. Totally separate of any terrorism. Obviously we have a very high-pressure, tense environment around the country, which could lead to mistakes. fox5dc.com

NYPD - Emergency responders simulate Paris-style attack in NYC subway
Hundreds of emergency responders converged on a Manhattan subway station Sunday morning as part of an emergency drill designed to deal with a Paris-like terrorist attack. nypost.com

Paris Mayor Details Measures For Security, Retail, Tourism
Among the 14 security measures is the recruitment of 30 additional agents for the Direction pour la Prévention et la Protection, the department in charge of security at City Hall. Hidalgo also plans to install 165 new video cameras throughout the city (on top of the 1,044 existing ones); and extend panic buttons, already in museums, to libraries and music academies.

She proposed a grant of 600,000 euros, or $636,240 at current exchange, to the 15 businesses directly affected by the attacks, to help them finance the works necessary for their reopening and compensate for their losses.

In a bid to bolster tourism, she is planning a marketing campaign to burnish Paris' image abroad, referencing foreign artists who vowed defiance and reaffirmed their love for the fashion capital. wwd.com

Checkpoint Systems Chosen by DECATHLON to Further Extend RFID Source Tagging Program for Millions of Products in all Its Global Stores
Checkpoint Systems, a leading global supplier of merchandise availability solutions for the retail industry, today announced that it has been partnering with DECATHLON, the second largest global sports and leisure goods retailer, to roll-out radio frequency identification (RFID) solutions in more than 400 stores globally and further extend its RFID source tagging program for millions of products in all its stores around the world. Checkpoint will deliver RFID labels to DECATHLON in five days through its network of service bureaus around Asia and Europe. The service, which complies with DECATHLON requirements for high-speed and high-quality printing, as well as corporate and environmental social responsibility, ensures that 100 percent of RFID labels delivered to vendors are encoded accurately. businesswire.com

Walmart pushes Cyber Monday to Sunday at 8 p.m.

Cash receipts: not going anyway anytime soon


Quarterly Same Store Sales Results
Game Stop Q3 comp's down 1.1% with sales down 3.6%


Last week's most popular news article --

Papa John's owner jailed, fined for stiffing workers amid probe


All the News - One Place - One Source - One Time
The D&D Daily respects your time
& doesn't filter retail's reality

Report Your News!
(content subject to approval)




The Threat within: Insider Fraud on the Rise - 2015 Kroll Global Fraud Report
Three quarters of companies (75%) have fallen victim to a fraud incident in the past year, a rise of 14 percentage points in just three years, according to the 2015 Kroll Global Fraud Report1.

The findings reveal the biggest fraud threat to companies comes from within. Of those companies where fraud occurred and the perpetrator was identified, four in five (81%) suffered at the hands of at least one insider, up from 72% in the previous survey.

More than one in three victims (36%) experienced fraud at the hands of a member of their own senior or middle management, 45% at the hands of a junior employee, and for 23%, the fraud resulted from the conduct of an agent or intermediary.

Similarly, among companies that experienced information/data loss, theft or attack over the past 12 months, the most common cause was employee malfeasance, involved in 45% of incidents, with vendor/supplier malfeasance involved in 29% of incidents. By comparison, only a small minority involved an attack by an external hacker on the company itself (2%) or on a vendor/supplier (7%).

The Kroll Global Fraud Report 2015 includes a full detailed industry analysis across a range of fraud categories and regions. To obtain a copy please visit Global Fraud Report. businesswire.com

Don't Let Lax Vendor Info Security Ruin Your Holiday Sales
Many of the largest retailer data security breaches have been caused or enabled by the acts or omissions of retailers' vendors, such as the widely publicized incident at Target Corporation. Several such breaches occurred through the use of phishing emails or direct malware attacks on their vendors and exposed retailers to millions of dollars in stolen information, credit monitoring costs, credit card replacement fees and class actions.

As large retailers become more dependent on third-party vendors, the possible avenues for a data security breach increase. The legal department has a significant role in preventing data security breaches from the outset of the business relationship, and it should be involved long before a data security breach actually occurs. The legal department should ensure that proper security vetting has occurred, that proper security terms are in the agreement, and that access to systems and data in the agreement is appropriately restricted and subject to the retailer's policies and procedures. law360.com

Russian Cybercrime Gangs Flourish with 1,000 New Employees
Russian language cybercrime gangs have recruited up to 1,000 new 'employees' over the past three years, although there are only around 20 people who make up the core of the average group, according to Kaspersky Lab.

The security vendor's chief investigator, Ruslan Stoyanov, used a new report, Russian financial cybercrime: how it works, to uncover the cyber-criminals behind global attacks.

He claimed that law enforcers around the world have arrested over 160 Russian-speaking cyber-criminals since 2012 from gangs of all sizes.

Key roles include programmers, web designers, system administrators, testers and cryptors-the latter tasked with ensuring that malware evades detection. Staff are paid either a fixed wage or employed on a project basis as freelancers and recruited on underground and some mainstream job sites.

Major campaigns are preceded by months of preparation-developing and selecting the malware, building the attack infrastructure and studying the target organization(s).

Unfortunately for consumers and companies around the world, such gangs will continue to flourish in the absence of adequate international cybercrime laws, frameworks for co-operation between law enforcement agencies, and a sufficient number of cyber-trained police. infosecurity-magazine.com

The missing piece of omnichannel retail: returns
While retailers still typically view them as necessary evils and costs of conducting business, consumers see them as natural and occasionally inevitable aspects of purchasing. As their expectations for interactions with retailers across sales channels have become more sophisticated, so too have their demands for how returns are handled.

Here's the bottom line: Consumers understand they will want to return a portion of the products they buy. They include perceptions of how that process will go when deciding which retailers to patronize, so returns go a long way to earning business and building loyalty. But the benefits of returns done right don't end with customer satisfaction; they also provide business intelligence to retailers and help cut losses. chainstoreage.com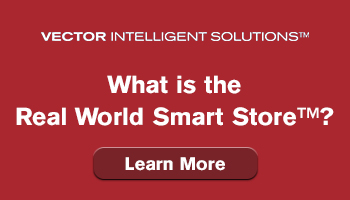 Spotlight on S-Tron


S-TRON's Service Department Exceeds 50% Military Veteran Status
Sighting the familiar mantra "Failure is NOT an Option", it only seems logical that the New York based firm S-TRON announces that over 50% of its service and installation managers are military veterans.
PLAINVIEW, NEW YORK - S-TRON, one of the nation's leading full-service security providers to national retailers is pleased to announce the launch of its new website which in part, focuses on the importance military veterans play in the day-to-day operations of this elite service organization. Commenting on the milestone, Everett Cope, Director of Sales at S-TRON explains, "The service division of S-TRON is what compelled me to join the company". Cope continues, "With 25 years' experience in this industry, I have never seen such a positive, knowledgeable and customer-centric focused team of professionals."

"No customer left behind" is the reason S-TRON recruits employees who have been trained by our nation's finest. S-Tron service managers are highly trained so they understand the issues and can immediately access problems.

Cope further explains, "It's nice to actually know that your service request has been acknowledged by and is being investigated by a "highly trained professional", not an "operator" who has never actually touched a camera, DVR or any other field equipment. This is the reason S-Tron customers enjoy an extremely high "phone fix" rate instead of a costly dispatched technician for every service call."

S-TRON's newly designed website is now live and can be visited at www.s-tron.com.


ABOUT S-TRON
S-TRON is an electronic security integrator for national and regional retailers with thousands of installation locations and headquarters in Plainview, New York. S-TRON provides outstanding customer service for national retail, grocery stores, restaurants and C-stores.

Solutions include:

Video Surveillance - Video beyond surveillance, S-TRON can implement a redundant video surveillance solution across all of your retail storefronts to aid in reducing shrink.

Access Control - Custom, scalable systems to control entrance, egress and critical areas.

Intrusion Detection - Active deterrence systems that provide the highest levels of security.

Business Intelligence - Go beyond just security! Improve efficiencies, increase marketing intelligence and provide operations with invaluable customer and staffing data all at the store level.

For more information, visit the company's website at: www.S-TRON.com.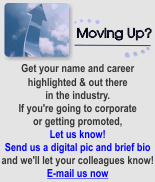 Developing Tomorrow's
LP Leaders, Today

John Voytilla, VP Global LP & Safety,
Office Depot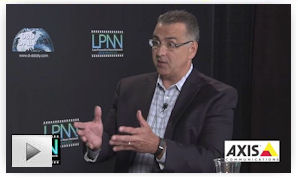 Do you have an individual development plan? Who knows about it, and how do you talk to others about your plan? John Voytilla, VP Global Loss Prevention & Safety, Office Depot, shares some ideas and strategies for developing LP leaders and preparing them for the next stage in their careers in this LPNN interview. John tells us why leaders should strive for authenticity over perfection, how declaring your goals can help hold yourself accountable to others, and how corporate roles and field roles, not just in LP, can better prepare you for taking on increased responsibilities in your organization.
---
Scott Ihrig, Director of Sales for USS, talks with Amber and Joe about the revolutionary new technology unveiled by USS at this year's NRF Protect. Learn how their NDVision solution simplifies the conversion from analog to IP video, and how USS gives back through the charity work done by the USS Foundation.
Solution Providers, have a video or commercial you want to publish? Contact us.


e-commerce

Sponsored by The Zellman Group
Amazon has added multi-factor authentication to help customers better secure their accounts from hackers
Amazon has added multi-factor authentication to help customers better secure their accounts from hackers. With this new feature enabled, thieves would have to know your username, password, and have access to your mobile device or impersonate you to your mobile provider in order to hijack your Amazon account. The security feature allows users to receive a one-time code via text message, automated phone call, or third-party app - such as Google Authenticator. krebsonsecurity.com

Card security in focus: what retailers need to know
In the second part of a series of Q&As with international director at PCI Security Standards Council (SSC), Jeremy King, Essential Retail gets the lowdown on global fraud, and what impact the US's migration to EMV will have on card fraud around the world.

Which regions can be best commended in terms of their attempts to tackle card fraud, and likewise where is there still the most work to be done?
Each country and part of the world has its own set of challenges when it comes to securing payment transactions, but every region is having to come to terms with the real threat of cybercrime and how to defend against it. Since the introduction of PCI DSS in 2006 we are now seeing that organisations are no longer storing cardholder data, and increasingly if they do have to store cardholder data, that data is encrypted. However this still leaves data in transit, and this is a target for criminals.

While there has been much recent attention on the US given a number of high profile breaches, with the proposed EU Data Protection Directive all breaches will have to be disclosed. This will give the appearance that there is a spike in data breaches in Europe, when in reality it's just that more information will be available about breaches that have occurred. For companies that are not yet serious about security this could be a real wake-up call. Organisations need to know these regulations are coming and put a plan in place for ongoing security.

Global card fraud in 2016: what will be the major issues to address?
The biggest priority going into 2016 is combatting the mindset that security is a single point in time activity. The ongoing security of all customer data and especially cardholder data should be the driving objective behind a continuous security process based upon the sound requirements of the PCI DSS standard. We encourage retailers to emphasise security, not just compliance and to build a culture of security and allow compliance to be achieved as a consequence.

Another key mission for retailers in 2016 is to devalue cardholder data at the soonest possible moment it enters their environment. We know that as new payment models emerge, we've got to make multichannel security a priority, so that however and wherever data is being processed and stored it's protected. PCI Standards provide these protections. essentialretail.com

Europe Is Cracking Down On Bitcoin To Impede Terrorist Financing

Infusing digital into bricks-and-mortar retail will prevent its demise

Survey: Which retailer will dominate online holiday shopping?
"Fraud is not a person - it is a dynamic grouping of statistics that deviate from the norm."
Stuart B. Levine, CFI, CFCI
CEO, The Zellman Group & Zelligent


ORC News
Sponsored by NEDAP
FBI Bulletin: Special Agent in Charge J. Britt Johnson, FBI Atlanta, requests the public's assistance in identifying those responsible for a series of armed robberies around the metro Atlanta area targeting Walmart stores
Since May 2015, there have been approximately eight armed robberies of Walmart stores in the metro Atlanta area that are believed by law enforcement to be related. All robberies listed below have a very similar modus operandi. Between the hours of 10:00 p.m. and midnight, an armed robber wearing a surgical mask will enter the store, brandish a firearm, and rob the nearest cashier. In at least two of the robberies, it is believed that there is a black female posing as a customer inside the store at the time of the robbery, and it is believed she is coordinating efforts with the armed robber prior to the actual robbery occurring and then leaving the store after the robbery is conducted.

● May 15, 2015: 8424 Mall Parkway, Lithonia, Georgia

● August 11, 2015: 970 Mansell Rd, Roswell, Georgia

● August 18, 2015: 4725 Ashford Dunwoody Rd, Dunwoody, Georgia

● September 13, 2015: 7050 Highway 85, Riverdale, Georgia

● September 21, 2015: 8424 Mall Parkway, Lithonia, Georgia

● September 26, 2015: 4975 Jimmy Carter Blvd, Norcross, Georgia

● October 1, 2015: 6152 Covington Hwy, Lithonia, Georgia

● October 7, 2015: 2395 Peachtree Parkway, Cumming, Georgia. During this robbery, the robber fired a round into the floor by the cash register.

The robber is described as being a black male, approximately 5'5" in height, and wearing a surgical/dust mask as a disguise. The possibility exists that there may be two different female accomplices serving as lookouts during the robbery. fbi.gov
New York, NY: Mom of slain gang member stole $35K worth of Victoria's Secret
The mother of a teenager fatally shot on the way to his Bronx school in June has been arrested for shoplifting nearly $35,000 worth of lingerie from two Upper East Side Victoria's Secret stores. Rosanna Grullon walked out of the stores at 165 E. 86th St. and 722 Lexington Ave. on eight occasions with a total haul of $34,677 in frilly undergarments between Oct. 25 and Nov. 14, a criminal complaint states. On Nov. 14, a store security guard recognized Grullon from a prior shoplifting incident - and she dropped her bag, containing 85 pairs of undies worth over $1,000, when he tried to approach her, police said. The stores reviewed surveillance video of the thefts and alerted cops, who were able to identify the 38 year old, court records show. nypost.com
Utah County's Most Wanted: Man wanted for role in electronics theft scam
The Utah County Sheriff's Office is actively searching for Sean Durrant, last known to live in the Orem area, for one warrant for his arrest. According to police reports, sometime between December 2013 and January 2014 Durrant, 28, and a few friends went into a store on various occasions and stole several items of electronic equipment. Included in the stolen goods are 10 televisions, 2 Blu Ray players and a home entertainment system. heraldextra.com

Albuquerque, NM: Two Home Depot shoplifters pull gun on store employees
Albuquerque Police Department say a pair of shoplifters caused a big police scene Saturday. Police say Jered Sanchez and Mario Rivera walked into a Home Depot and started to walk out with two $400 drills. When employees tried to stop the shoplifter, Rivera pointed what looked like a handgun at them. After a short search A-P-D caught one of them in a shopping center and the other at the El Mezquite Market. Both men appeared in court Sunday and the Judge heard about Rivera's lengthy history. krqe.com
Austin, TX: Fry's Electronics Loss Prevention nabs 3 in Organized Retail theft
Police arrested three suspects in an alleged robbery of Fry's Electronics on the Mopac Expressway Saturday evening. According to the arrest affidavit, loss prevention officers spotted men coming into the store who had allegedly committed a theft in the same store last Wednesday. The loss prevention officers said the males loaded a shopping cart full of merchandise and tried to leave the store. Officers arrived on the scene and began pursuing two men that matched the description, according to the arrest affidavit. The two men ran to a waiting SUV with a driver inside and got in. The SUV allegedly almost hit an officer's car during the pursuit through parking lots. Police were able to capture and arrest the three suspects, all three were charged with engaging in organized crime and felony evading. kvue.com
Do you have an ORC case to share?
Share your ORC news and help the industry grow


Retail Crime News

Sponsored by Security Resources
UK: Hatton Garden heist was 'largest burglary in English legal history'; estimated $20 to $30 Million
A gang including pensioners and serious criminals planned to carry out the biggest burglary in English legal history when they broke into a Hatton Garden security vault and stole $21M worth of jewels, gold and cash, a court has heard. The claim was made by the prosecutor on the opening day of the trial of four men for the burglary in London's diamond district over Easter weekend, during which the gang bored a hole through a thick concrete wall to access safe deposit boxes. theguardian.com
Seattle, WA: Gunman sought in shooting outside Capitol Hill grocery store
A shooting outside the Capitol Hill QFC has neighbors uneasy. Police are hunting for the gunman, but those who live work and visit the neighborhood are concerned about yet another episode of gun violence. Personal dash cam video captured sounds of gunfire and people running for their lives. According to Seattle Police, four people were hit by gunfire, and another sprayed by glass fragments as windows of the QFC shattered after the shooting outside the Capitol Hill QFC around 1:00 a.m. Sunday morning. q13fox.com

New York, NY: Samurai sword swung around by maniac in Apple's flagship store
A man who walked into Apple's flagship store in NYC, wielding a samurai sword, had to be tackled to the ground and subdued by Apple security. The sword-swinging would-be Ninja, described as "emotionally disturbed," took to the spiral staircase inside of the Fifth Avenue Apple store and started doing a little Enter the Dragon-like performance, thrusting his katana around - doing lunges and parries - as he fought a pretend assailant. Reports AFP News on Nov. 21, via MSN: "The incident happened at 3:55 p.m. with New York on alert after the Paris attacks ahead of the holiday season that formally kicks off with the Thanksgiving parade next Thursday. The suspect was transported by medics to Bellevue Hospital for evaluation. There are no injuries or charges at this time, police said." examiner.com
Huntington Station, NY: Pier 1 Imports robbery fits pattern of heists in Suffolk and Nassau counties
The armed robbery of a Pier 1 Imports store in Huntington Station may be linked to other holdups on Long Island, Suffolk County police said. It happened around 7 p.m. Sunday at the Pier 1 on East Jericho Turnpike. A man carrying a gun and with his face covered walked in and forced employees and customers to the back of the store, police said. He then restrained the victims, forced an employee to open the safe and took cash from the registers before taking off, according to investigators. cbslocal.com
New Orleans, LA: Police reports third Armed Robbery of a Fast Food Restaurant in four days
Around 4:30 a.m., a man shot out the glass front door of a McDonald's restaurant at 3025 Elysian Fields, entered the building and took a bag of money from a back room. The incident follows a similar break-in Friday morning at a Wendy's restaurant on St. Charles Avenue. Employees were in the restaurant at that time, but no one reported being hurt. And Thursday, a masked gunman shot through the front door at a McDonald's at 10001 I-10 Service Road and escaped with $2,500 in cash from a safe. A manager and three employees were inside the restaurant at the time. The suspect went to the manager's office and demanded "big bills" from the store's safe, police said. That same day, a gunman also robbed a Rally's employee about 9:15 a.m. as he walked to his car with the restaurant's cash deposit box. nola.com

Huntsville, AL: Armed woman holds-up a Kroger store
Several Huntsville police units were called to investigate a robbery at the Kroger store on Oakwood Avenue shortly before 4 p.m. Sunday. According to officials, a woman went to the customer service desk and gave staff a note demanding money. The suspect told staff she had a gun in her purse, but did not show one to employees. The woman left the store with an undisclosed amount of money. K-9 units were brought in to assist in the search. No arrests have been made at this time. No injuries were reported. wsfa.com

Macon, GA: Alleged ringleader of Wal-Mart stampede joins U.S. Army, case against him dismissed
Surveillance video from the Wal-Mart on Zebulon Road in Macon, GA, shows dozens of teens running inside and destroying merchandise. The teenager authorities believe was the ringleader of the rampage through Wal-Mart this past summer has been cleared of charges and is enlisted in the U.S. Army. Vashaun Chandler Rozier, 18, faced charges of criminal street gang activity, rioting and criminal damage to property in the second degree for his part in the June 28 stampede involving about 88 people. Authorities alleged Rozier organized the party that most of the young people involved attended before going to the store about 2 a.m. that Sunday. Rozier, a recent graduate of Westside High School, planned to follow in his father's footsteps by enlisting in the military. "I dismissed the charges so that he could join the military," Macon Judicial Circuit District Attorney David Cooke said. "Typically, in cases like this, they resolve with the defendant doing some type of community service. Honestly, I can think of no higher community service than serving our country in the armed forces." macon.com
Upper Macungie, Twp, PA: Storage Trailer stolen from Amazon Distribution Center
Police in Lehigh County say a large trailer was stolen at the Amazon distribution center in Upper Macungie Township. The trailer was reported stolen Friday. State police say ABF Freight reported that the 53-foot box trailer was last seen there back on September 28th. wfmz.com

Long Island, NY: 4 arrested in sale of counterfeit designer goods at high school crafts fair
Four women have been arrested in connection with selling counterfeit designer merchandise at a Catholic high school crafts fair in Hicksville, Nassau County police said. Nassau County police say authorities were alerted on Saturday that counterfeit items from designers like Louis Vuitton and Chanel were being sold by vendors at a holiday crafts fair at Holy Trinity Diocesan High School in Hicksville. Police arrested the suspects and charged them with trademark counterfeiting. They are due in court on Dec. 7. poststar.com

Tokyo, Japan: Harry Winston jewelry store Robbery; $611,000
Security guard and police banner are seen in front of the Harry Winston jewelry store on the first floor of the Omotesando Hills building at the High-end shopping of Omotesando in Tokyo Shibuya Ward, Japan. The Harry Winston Store Omotesando in Tokyo downtown is closed after three men robbed jewelry for a total of $611,000 according to police, in the early evening on Friday November 20 2015. aa.com

Skimming gang hits Aberdeen, N.D.

Spokane, WA: Owner camps outside video game store after being robbed

Robberies and Burglaries
● Capital Hill QFC – Seattle, WA – Shooting
● Chevron –Fontana, CA – Armed Robbery/ suspect killed by Police
● Chevron – Houston, TX – Armed Robbery
● Citgo – Winter Haven, FL – Armed Robbery
● Dollar General – Belleville, MO - Robbery
● Dollar General – Colbert, OK - Shooting
● Dollar General – Wichita, KS – Armed Robbery
● Dollar General – Laurel, DE – Armed Robbery
● Dollar General – Columbus, GA – Armed Robbery
● Envios de Dinero – Houston, TX - Burglary
● Family Dollar – Dayton, OH – Burglary
● Global Beauty Image – Tampa, FL – Burglary
● Kroger – Huntsville, AL – Armed Robbery
● Liquor Markets – Boynton Beach, FL – Armed Robbery/ Shooting/ clerk killed
● M&M Bagel – Staten Island, NY – Armed Robbery
● Paradise Rd. - Las Vegas, NV – Shooting/ clerk injured
● Pharmax - Bonne Terre, MO - Burglary
● Smith Express Mart - Salem, OH – Armed Robbery
● Star Express – Toano, VA – Armed Robbery
● Stripes – Corpus Christi, TX – Burglary
● T-Mobile – San Diego, CA – Robbery
● Verizon – Albuquerque, NM – Burglary
● Walgreens – Wichita, KS – Armed Robbery
● 7-Eleven – Vancouver, WA – Armed Robbery
● 7-Eleven – Jefferson Co, WV – Armed Robbery
● 8 till Late – Jacksonville Beach, FL – Armed Robbery


Featured Job Listings
Sponsored by NuTech National
Feature Your Job Here For 30 Days -
70% Aren't On the Boards
VP of Sales/Client Relations
More details coming soon
Confidential - Retained Search
Nationwide
Gus Downing
VP AP & Global Facilities
lululemon athletica
Vancouver, BC, Canada
lululemon athletica
Sr Mgr Corp Investigations
US Foods
Chicago, IL
US Foods
Dir Market LP
Walgreens
Earth City, MO
Walgreens
Dir Market LP
Walgreens
Miramar, FL
Walgreens
Dir LP
A'GACI
San Antonio, TX
A'GACI
Dir Safety & LP
Harbor Freight Tools
Calabasas, CA
Harbor Freight Tools
Director, LP
Save Mart Supermarkets
Modesto, CA
Save Mart Supermarkets
Dir AP
99 Cents Only Stores
Commerce, CA
99 Cents Only Stores
Dir LP
Pier 1 Imports
Fort Worth, TX
Pier 1 Imports
LP Dir
BevMo
Concord, CA
BevMo
Dir LP (Western Canada)
Walmart Canada
Calgary, CA
Walmart Canada
Director of LP
Pacific Sunwear
Anaheim, CA
Pacific Sunwear
Market AP Specialist
REI
Seattle, WA
REI
LP Officer
Bi-Mart Corp.
Yakima, WA
Bi-Mart Corp.
Zone Mgr, LP & Safety
Lumber Liquidators
Pomona, CA
Lumber Liquidators
Zone Mgr, LP & Safety
Lumber Liquidators
Sandston, VA
Lumber Liquidators

Daily Job Alerts


Appearing One Day Only
View our Internet Jobs Archives here
Area LP Manager
Ross Stores
Jackson, TN
Ross Stores
Safety & Security Mgr
IKEA
Tampa, FL
IKEA
Dept Mgr LP & Safety
Lowe's
Highland Heights, KY
Lowe's
Dept Mgr LP & Safety
Lowe's
Long Beach, CA
Lowe's
LP Manager
Carson's
Fort Wayne, IN
Bon-Ton Stores, Inc.
District E LP Specialist
Kroger
Charleston, WV
Kroger
LP Manager Hrly
Kmart
Ft Myers, FL
Sears Holdings Corp
LP Manager
Kmart
St Paul, MN
Sears Holdings Corp
LP Manager
Kmart
El Paso, TX
Sears Holdings Corp
LP Manager
Sears
Nashua, NH
Sears Holdings Corp
LP Manager Hrly
Sears
Fairbanks, AK
Sears Holdings Corp
AP Manager
Sam's Club
Washington, PA
Wal-Mart
Area Mgr AP
All facilities
Sutherland, VA
Wal-Mart
AP Manager in Training
Walmart
Saratoga Springs, UT
Wal-Mart
AP Manager in Training
Walmart
Tucson, AZ
Wal-Mart
AP Manager in Training
Walmart
West Valley City, UT
Wal-Mart
AP Manager in Training
Walmart
La Habra, CA
Wal-Mart
AP Manager in Training
Walmart
Amite, LA
Wal-Mart
Area LP Manager
24 Hour Fitness
Carlsbad, CA
24 Hour Fitness
Store LP Manager
H-E-B
San Antonio, TX
H-E-B
Store LP Manager
H-E-B
Waco, TX
H-E-B



Home of the Industry's Original
On the Move
Sponsored by Civil Demand Associates
| | |
| --- | --- |
| | Adam Cabrera was named Market Loss Prevention Manager for Gap Inc. |
Post Your New Job or Promotion!
See all the Industry Movement


Your Career
Sponsor this section of the Daily
6 Powerful Ways to Thank Your Team for Being Awesome Recognizing good work from your team and employees can payoff in the long run. Not only are you giving your organization more stability and boosting positivity, you are also building important relationships. Here are some great and simple ways you can show your appreciation. Make it personal

How Aesop Got it Right: 6 Reasons Stories Can Motivate Your Team Instead of focusing on facts to try and get your team pumped up, use stories. When you use a story grounded in daily life to get your message across it's more likely to be remembered and your team members can easily relate to the characters and experiences from the story. Open mindset

Last week's most popular articles--

5 Inevitable Career Setbacks that Will Help You Succeed Later in Life Early in your career, you may have experienced some situations that make you want to pull out your hair and shout "why is this happening to me?" However, every one of those setbacks comes with a lesson to learn. Here are some nightmares that will help you succeed. Rejection

11 Signs You Have the Grit Needed to Succeed There are tons of qualities that everyone needs to have in order to succeed, but none is more important than having grit. The majority of successful people have this one critical quality, and it's no wonder they've come out on top. Here are some signs you have the grit needed to take on the world and succeed. Push through it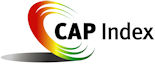 Tip of the Day
Sponsored by Vector Security
The difference between success and failure is in the planning and the execution. Taking something from a thought or idea to a reality can be a long and painful process lined with failures and detractors. But a great idea is only as good as the plan you have to bring it to life and the execution everyone delivers to give it a life. Because without the two the great idea never existed. As one "C" level executive once told me - He never saw a bad great idea as it was always the failed plan to roll it out and the poor execution that killed it.

Just a Thought,
Gus





Upcoming Events
---
Recruiting?
Get your job e-mailed to everyone... everyday
Post on our Featured Jobs Board!
Reach your target audience in 2016 every day!
Request our 2016 Media Kit
update account / change e-mail
unsubscribe FEEDBACK
www.downing-downing.com

Advertise With The D&D Daily




36615 Vine Street, Suite 103
Willoughby, OH 44094
440.942.0671
copyright 2009-2019
all rights reserved globally