The D&D Daily Mobile Edition
November 24,

2015



The LP Industry's #1 News Source - Informing, Educating and Instilling a sense of community



Moving Up
Sponsored by Stanley Security
See all "Moving Ups" Here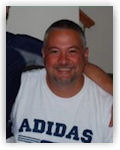 T. Jay Brennan, CFE was named Director of Loss Prevention & Safety for Eby-Brown Company, LLC.
T. Jay is rejoining the Eby-Brown team after previously working as the Regional Security Manager for Exel. He had held the position of Loss Prevention/Safety Manager for Eby-Brown Company in 2012. T. Jay was also a Regional Investigator for DHL. Congratulations T. Jay!

News Brief
Sponsored by WG Security Products, Inc.
"Retail Could Become the Hunger Games" - "This is the tipping point" - "Getting Security Done Right"
Security playing the biggest role in retail it ever has - Making the customer feel safe
The world, just at this moment, is riveted by the spectacle of a precariously balanced high wire act in something approximating Hunger Games cum Circus Maximus. We are all watching. We cannot look away. Each day comes new news and revelations. Each day comes new frightening random acts of death and destruction: Beirut, Paris, Mali - all in one week. Brussels on lockdown.

There will come a time soon when we begin to pick up the vestiges of our lives and come to grips with its transformation into our new normal. For retailers, brands, designers of retail environments and sales training professionals, the stakes could not be higher.

Done incoherently without a genuine vision: This is the tipping point. We move to all online shopping - all the time.

So how does the industry honestly "do it right" at this precarious moment? Think of the potential shopper's current precarious moment. She thinks about venturing into the mall or Main Street to cross the threshold of a major department store or specialty retailer. What does it mean to her to confront private security personnel (armed?) at the entrance? Does it mean safety? Perhaps. Or is it frightening? Perhaps. Would she take her children with her? Decide to meet a friend there? Would she rather go through an airport-style metal detector? Would it give her the confidence to search for that perfect Christmas gift? Or does it remind her of the endless delays and irritation of airline travel? Or of Paris.

That's the needle we have to thread.

The only way to move forward it is to honestly (and quickly) figure out the state-of-the art security we can discover, invent and/or borrow. By "we," I mean retailers and brands working together. This is less about theft reduction technology and more about protection and security technologies that work synergistically between store and product. We need to double down and invest beyond the armed mall cop. There are industries which have already done this. Ones willing to share insights, forensics and state-of-the art operations. I hope these calls are already happening. What's the area code for Israel?

Once the heavy lifting of authentic security is underway, there are the physical manifestations and psychological implications to be considered. Do headless, armless, ideology-agnostic mannequins really support the post-Paris shopping experience? What are the lighting, display, and music signals (amid a thousand other environmental cues) that lower the shoulders or raise the hackles of shoppers? There are seasoned, serious professionals who worry about these countless security and cultural details constantly. I hope that retailers are already asking them for help - to get it right, and fast.

And then there's the sales staff. This could be the moment. Imagine what it means to have a real person (that is, a really knowledgeable person) really caring about whether or not the shopper finds the exact right gift, sweater, shoes, wallpaper, candle, makeup foundation, perfume, or TV stand. Imagine that person as trained and ready to monitor the moment. The salesperson is aware of strange behaviors, enabled with an emergency technology that calls for help without obviously calling for help. Cynically speaking, imagine that we're no longer dealing with a nameless coterie of teens on their first job (and eager for their next), trained only to make sure you know they're watching you to make sure you're not a shoplifter.

Simply said: The balance is shifting. It's no longer the time to suspect the shopper. It's time to make sure the shopper trusts the store.

Getting security right, along with the appropriate tone, message and cues, is also mission critical for our businesses. Put yourself in the psyche of that shopper, thinking about whether or not she is ready to confront the real and imagined perils of the mall. Or consider her decision to shop the day after tomorrow from Amazon Prime without ever having to leave home. Shopping can be viewed as frivolous. Having the freedom to shop is an unalienable right. Read the entire article at therobinreport.com Editor's Note: Published by The Robin Report - This publication is one of the leading resources for "C" level executives in North America and for it to appear here means something and will have an impact.

Firm that teaches 'life skills' to suspected shoplifters extorts them, suit alleges
An alleged shoplifter Debra Black, was stopped one day in March 2013, at Goodwill Industries for "inadvertently neglecting to pay for a few items" in Tustin, Ca. Black, 64, said she was frightened into signing a confession and agreeing to complete a six-hour "life skills" course and pay a Utah company $500.

When Black did not pay, she received multiple calls and letters from Corrective Education Co., including this final warning: "Contact us immediately to prevent the filing of a criminal complaint." Black unsuccessfully sued the firm, which refers to itself as CEC, along with Monument Security Inc., contending they were debt collectors that had violated laws governing that industry.

On Monday, the San Francisco city attorney weighed in, filing a new lawsuit that alleges CEC's practices violate the California business and professions code and amount to extortion and false imprisonment. The suit seeks civil penalties as well as restitution for every Californian who has paid into the program. About 20,000 accused shoplifters are believed to have participated nationwide.

Retailers that have contracted to use the program include Bloomingdale's, Wal-Mart, Burlington Coat Factory, DSW Inc. and Goodwill Industries of Orange County, according to documents and interviews. The companies pay nothing; CEC pays them for each participant who signs up.

In a statement, CEC Chief Executive Brian Ashton called the lawsuit "without merit" and "factually incorrect," and said the company intends to fight it "vigorously."

He said that responding to calls from retailers to pick up shoplifters "has been an especially difficult burden on law enforcement in California," and that the program has "dramatically reduced" those calls. It has helped first-time offenders "make behavior changes so that they can become productive members of society while still being held accountable for their actions," Ashton said. latimes.com

Ray Kelly, former NYPD Commissioner, on Police Department Lessons for Risk Management
Speaks about what companies can do to better protect employees against terrorist attacks, and what to look for regarding cybersecurity in 2016.

In light of the attacks in Paris, is there anything businesses can do to better protect their workers?

It's very difficult for businesses to do anything that's going to result in a material change. But I think in general companies need to be aware of their employees and where they are and address the issue of basic security at the workplace so that employees feel a level of protection. I think that focusing on physical security for employees is a good message to send to folks in this uncertain environment. wsj.com

Tourist Spending in Europe Slows Dramatically
Even before the terror attacks in Paris on Nov. 13, tourist spending in Europe was slowing dramatically, increasing only 1.6 percent in October. Overall, global tourism spending rose 6.5 percent in October, the slowest monthly growth since January of this year as Chinese tourist spending rose only 23.5 percent, versus 49.2 percent in September and 65.8 percent in August.

Spending by Russians declined 44.2 percent, adding to the gloomy outlook for the Continent, as Brussels entered its third day of security lockdown and the U.S. government issued a worldwide travel alert to its citizens. wwd.com

Gunmen Sought After 5 Are Shot at Protest of Police in Minneapolis
Five people were shot and wounded Monday night near a police precinct in Minneapolis where demonstrators have been protesting the fatal police shooting of an unarmed black man, the police said. The Minneapolis Police Department said in a statement early Tuesday morning that officers had responded to reports of multiple gunshots about a block north of the Fourth Precinct around 10:40 p.m. Monday. The victims were taken to hospitals with injuries that were not considered life-threatening, the police said.

Miski Noor, an organizer at the Minneapolis arm of Black Lives Matter, said the shooting happened as demonstrators were escorting three masked men who had been behaving suspiciously away from the site of the rally, where people have gathered for more than a week to protest the Nov. 15 shooting of Jamar Clark, 24. When they reached a dark area, the men turned around and opened fire on the demonstrators before fleeing, Ms. Noor said. The police said on Twitter that they were looking for three white male suspects. There had been no arrests early Tuesday. Officials said investigators were still collecting evidence and seeking and interviewing witnesses. nytimes.com

STANLEY Security and I-View Now Announce Partnership for Live, Actionable Verified Alarm Response
STANLEY Security, a leading global manufacturer and integrator of comprehensive security solutions for a wide range of industries, announces its partnership with I-View Now, a cloud-based video verification service that communicates event- based clips and live video from alarm events using its award-winning central station video interface. The partnership strengthens STANLEY Security's position as a superb video alarm verification monitoring services provider and now enables its customers to participate in the real-time decision-making process of determining the likelihood of a crime in progress associated with their alarm activity. stanleycss.com

The return of retail theft to organized crime
Today, multiple phenomena are contributing to an equal if not greater amount of organized retail fraud or theft than in the days of the sensational mob hijackings. However, today's theft does not involve armed physical attacks on transporting conveyances, but rather organized rings engaged in international fraud, corruption and shipping schemes. Such rings are not run by the old Mafia dons, but by hardened criminals born out of other groups of immigrants.

The first phenomenon is the worldwide development of the open marketplace and, in particular, Latin American markets, which enjoy Free Trade Agreements and Trade Tariff Waivers with the United States. These agreements have helped countries such as Colombia and Mexico develop more productive manufacturing sectors and stronger economies, but have also had a dramatic effect on U.S. exports. The North-South shipment of stolen goods is enhanced by the volume of trade as well as the lack of tariffs to many Latin American countries, and the consequent dearth of inspections and export controls.

Moreover, there is a commercial incentive to ship those goods to Latin American markets: a PlayStation or LED television in many Latin American venues has far greater retail value than in the United States, due to a combination of high import fees and the relative unavailability of such goods in local markets. Indeed, foreign consumer goods in Latin American countries can cost up to three times more than the products cost in the United States. For example, according to Bloomberg Business, while the PlayStation 4 costs $400 in the U.S., the console costs the equivalent of approximately $1,700 in Brazil.

Given the large profits involved, the likelihood is that this criminal trend will only grow in volume and geography until governments make it a priority to investigate, map out and prosecute the leaders of this type of organized crime, while enacting legislation to enhance the criminal penalties. Until retailers pool resources to investigate and work together more effectively with law enforcement to eliminate this organized crime phenomenon, international retail theft will continue to grow and flourish in enjoyment of near complete impunity.

Learn more about fraud statistics and trends in Kroll's annual Global Fraud Report. kroll.com

OfficeMax Managers Get Nod For $3.5M Settlement Of OT Suit
A New York federal judge gave initial approval Saturday to a $3.5 million settlement in a collective action brought by current and former OfficeMax Inc. assistant managers who claim the retailer misclassified them as exempt from overtime pay. The agreement covers more than 330 assistant managers who have opted into the lawsuit. Each would receive varying amounts from the settlement, based on the number of weeks they worked during the relevant time period.

OfficeMax did not admit wrongdoing in the agreement and continues to "vigorously" deny the allegations. It agreed to the settlement in order to avoid further expenses and disruptions to its business, according to court filings. law360.com

REI's Black Friday plea to #OptOutside social media campaign gets 1 million endorsements
The Seattle-based retailer announced Monday that more than 150 other companies, nonprofit organizations and agencies that support state and national parks are also encouraging people to spend Black Friday outside. As Thanksgiving approaches, REI says it plans to recognize the hundreds of thousands of people and partner organizations that are opting to enjoy the outdoors with friends and family. chainstoreage.com

Moving forward: Helping workers cope after they witness a serious incident
But the ramifications of a workplace incident extend far beyond the employee who is injured or killed. Co-workers who witness the incident may experience psychological trauma when work resumes, and distractions may open the door to subsequent incidents. Safety professionals need to be aware of the psychological fallout for employees who witness a workplace fatality or injury, experts say. Although OSHA offers recommendations on addressing critical-incident stress, it has no specific standards for helping uninjured workers who witness a serious event. oshatoday.com

Harbor Freight Tools repost their Director of Loss Prevention & Safety position in Calabasas, CA. on LinkedIn
A 35 year-old, $2.5 billion company - on pace to $7.5 billion in the next few years - with the energy and enthusiasm of a start-up. We have over 500 stores nationwide and are opening a new one every week. Please send resumes to ABermel@harborfreight.com linkedin.com

CPP buys Petco chain of pet stores for $4.6B


Quarterly Same Store Sales Results
Alimentation Couche-Tard Q2 U.S. merchandise comp's up 5.2%, up 3.1 in Europe, up 3.6% in Canada
Signet Jewelers Q3 comp's up 3.3% with sales up 3.3%
Burlington Coat Q3 comp's up 2.8% with net sales up 6.4%
Fred's Q3 comp's up 2.7% with sales up 14%
Cracker Barrel Q1 retail comp's up 2.4%, restaurant comp's up 2.5% with sales up 2.8%
Dollar Tree Q3 comp's up 2.1% with sales up 136% due to Family Dollar acquisition
Tiffany Q3 comp's up 1% with net sales up 4%
Citi Trends Q3 comp's down 0.5% with sales up 1.4%
Chico's Q3 comp's down 3.3% with net sales down 3.7%
DSW Inc. Q3 comp's down 3.9% with sales down 0.6%


All the News - One Place - One Source - One Time
The D&D Daily respects your time
& doesn't filter retail's reality

Report Your News!
(content subject to approval)


eBay News

eBay GAP Team Assists Law Enforcement in Case of Janitor Selling Stolen School Equipment and Student Instruments
The former head of custodians for the Ipswich Public Schools admitted in court Thursday to stealing musical instruments, electronics and other pieces of technology and equipment from the district - and some students - to sell on eBay, according to Ipswich police. Paul Bedard, 59, of Ipswich, pleaded guilty to larceny over $250 in Ipswich District Court in Newburyport. The thefts took place during various dates between December 2009 and December 2013. Bedard admitted in court to taking the items during that three-year period and selling them online.

Read more here

For further information on PROACT, email inquiries to PROACT@eBay.com.
eBay Direct - Click Here - (notify - info - questions)


US Retailers on High Alert After ModPos Malware Warning
Security experts are warning of a major new sophisticated POS malware framework which could wreak havoc among US retailers as they head into the busy Black Friday shopping period.

The so-called "ModPos" malware has already been targeted at US retailers and is likely being used elsewhere in a bid to nab card details, according to iSight Partners. The firm said in a blog post that it has already briefed "numerous" retailers and payments firms and is working with the Retail Cyber Intelligence Sharing Center (R-CISC) to help stop the POS malware spreading further. infosecurity-magazine.com

Stolen Data Search Engines Flood Chinese Cyber Underground
The Chinese cybercrime underground has evolved to feature search engines to help darknet users find leaked data, and ATM and POS skimmers to capitalise on the growing consumer trend for non-cash payments, according to Trend Micro. infosecurity-magazine.com

Proposed Regulations for Drones Are Released - 400,000 to be sold this holiday
Here they come - Skeet Shooting Season Officially Opens
On Monday, the Federal Aviation Administration, scurrying to prepare for hundreds of thousands of more drones flying into the air, released a list of recommendations for how to better monitor recreational use of the machines. Under the proposal, most drone owners would have to register the machines with the federal government, which would place the information in a national database, the first such requirements.
The recommendations, from a task force created by the agency, would be the biggest step yet by the government to deal with the proliferation of recreational drones, which are usually used for harmless purposes but have also been tools for mischief and serious wrongdoing, and pose a risk to airborne jets.

The F.A.A. is widely expected to approve the bulk of the recommendations in the next month, just in time for Christmas. The F.A.A. would enforce registration rules and oversee the database. The task force recommended that the F.A.A. carve out separate registration-related penalties for drones. Registration violations applying to any aircraft can now exceed $25,000. That amount was established to deter suspected drug traffickers and tax evaders but should not apply to users of small recreational drones, the groups said.

The task force did not go as far with its recommendations as some aviation and security experts had hoped. Editor's Note: With the obvious long term ability to completely change the transportation industry, the real battle will come when they start impacting the teamsters union, the truck drivers of America. Those drivers won't take this loss of revenue easily. They will fight this to the end, and we're going to have security incidents, thefts, safety issues, and a whole range of new loss prevention challenges. nytimes.com

Nanotechnology: Stopping Counterfeiters in Their Tracks
South Korean researchers have recently developed a technique to create unique, random patterns of tiny nanowires that can be used to "tag" items to verify their authenticity. By "reading" the nanowire tag that's stored in a unique barcode on the item, the nanowire pattern can be compared against the database of known authentic items or cards. Much like fingerprint technology uses a series of points to measure a print against the database to ensure a match, the nanotechnology works in much the same way.

To create the tags, the scientists coated nanowires with silicon and placed them in a dye solution, which is then dropped on a sheet of thin plastic; each unique pattern is created with 20 to 30 nanowires. The patterns were then analyzed by an algorithm, which assessed the position and color of each wire, and stored it in the database. Each pattern was also issued a unique barcode. When that barcode was scanned, the database checked the pattern stored in the code against known patterns. A match meant an authentic product, a mismatch indicated a fake.

While the technology is being touted as a way to protect commonly counterfeited items, like designer bags and sunglasses, many experts are touting the potential applications for credit cards as well. Because each nanowire tag costs less than $1, and does not require changing the appearance of a credit card, many believe that it's a more cost effective solution than replacing compromised cards, which currently costs an issuer upwards of $14 or more.

Because counterfeiters are becoming more sophisticated, there's a need for more advanced protections, and nanotechnology is showing promise to be the type of protection consumers are clamoring for. breakingenergy.com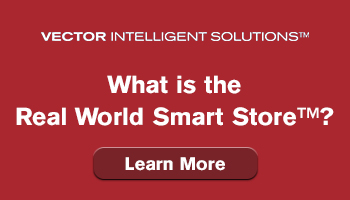 Spotlight on Instakey




Protect Your Business This Holiday Season
The holidays traditionally bring an uptick in business to retailers across the country, but they also introduce a less-savory element to the retail environment. Employee theft increases by around 30 percent during the holidays, and retailers should prepare themselves. Locks and keys may be the last thing on your mind if you're a busy retailer during the holiday season, but as this graphic depicts, failing to have an effective key program implemented within your stores can lead to unauthorized (re)entry occurrences that result in theft, which ultimately affects your bottom-line. Find out how InstaKey is helping retailers nationwide prevent these incidents while saving them money throughout the entire year with a KeyControl® Program.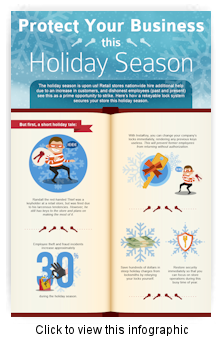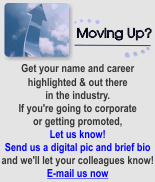 New Perspectives
on the National Retail
Security Survey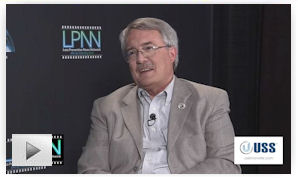 Dr. Richard Hollinger, criminology professor at the University of Florida and lead author of the National Retail Security Survey, sits down with LPNN for a candid discussion on the latest findings from the industry-benchmarking annual study on retail loss. According to the 2015 NRSS, inventory shrink averaged 1.38% of retail sales, or $44 billion - with shoplifting accounting for the largest portion of reported shrink, surpassing internal theft for the first time ever. Dr. Hollinger talks about the challenges of quantifying ORC, the emergence of data analytics, the possibility of body cameras on retail employees, and the surprising fact that many LP departments are reporting budget increases for the first time in years.
---
In this LPNN Quick Take, Amber Bradley shares some security tips to help consumers keep their personal data safe. Ed Wolfe, WG Security, learns what he's been doing wrong all these years.
Solution Providers, have a video or commercial you want to publish? Contact us.


e-commerce

Sponsored by The Zellman Group
2015 Retail & eCommerce Security Report:
Web Application Security Issues Are Rampant And Prolific
SecurityScorecard, the leading security-risk benchmarking company, announced findings from its 2015 Retail & eCommerce Security Report which details security trends and problem areas affecting both businesses and consumers this holiday season. SecurityScorecard finds the retail industry suffers from pervasive web application weaknesses from legacy software systems which are soft targets for attackers once inside a company's network.

The report analyzed the top and bottom 10% of retailers collected from SecurityScorecard's proprietary industry data. These retailers represent roughly 200 retail companies and was collected and analyzed from July through October 2015.

There were no e-commerce retailers that were exempt from web application issues. Also, many retailers that our researchers analyzed found companies need to improve the security of servers by hardening their configurations. In the recent past, hackers have found entry points via third party vendors and partners. The target? Customer credit card and other personally identifying information (Social Security Numbers, home addresses, email addresses, phone numbers, etc.) attackers use for fraud and identity theft.

"Attackers seek to access the 'dumps' from customer credit card magstripes (underground slang for the track data stored on a card's magnetic stripe)," said Alex Heid, Chief of Research, at SecurityScorecard. "They will scan ranges of IP addresses looking for remote administration protocols and then use common or pilfered credentials for access." prnewswire.com

Gap's web sales grow 2.3% in Q3 as total sales fall

Personalization leads to online gains for Williams-Sonoma in Q3 - online sales up 7%

Foot Locker's digital sales step closer to the billion mark

E-commerce accounts for 21% of Abercrombie's sales

American Eagle Outfitters and Coach are tops in mobile performance
"Fraud is not a person - it is a dynamic grouping of statistics that deviate from the norm."
Stuart B. Levine, CFI, CFCI
CEO, The Zellman Group & Zelligent


ORC News
Sponsored by NEDAP
Bridgeport, CT: Detroit Man Gets 4 Years For Stealing over $250,000

in Rolex watches from Stamford Mall Store
A 26-year-old Detroit man was sentenced Monday to four years in federal prison for his part in a smash-and-grab robbery of a Stamford jewelry store, according to Deirdre M. Daly, U.S. attorney for Connecticut. Brian Moore worked with two accomplices to steal more than $250,000 worth of items from Sidney Thomas Jewelers in the Stamford Town Center Mall on Nov. 26, 2014. Moore, along with Richard Mathew Bailey and Daiuhn Griffin, both from Detroit, entered the jewelry store with hammers and went to work smashing display cases, targeting Rolex watches. Bailey was caught moments after the robbery while running from the scene. Moore and Griffin were arrested at a later date. Moore, who helped to organize the robbery by recruiting his accomplices and driving some of them to Stamford from Michigan, pleaded guilty to interfering with commerce by robbery on Aug. 31. Bailey and Griffin also have pleaded guilty to interfering with commerce by robbery. dailyvoice.com

Lansing, MI: Police arrest 21 in shoplifting blitz
Police from Lansing and Lansing Township arrested 21 people last week - including a 12-year-old -in what they're calling a "shoplifting blitz." The police partnered with stores including Walmart, Meijer, Target, Sears, Kmart, and Kroger - and on Wednesday and Thursday, November 18th and 19th. They spent 15 hours over the course of those two days working with loss prevention officers in the various stores to make the arrests. They arrested 13 men and 7 women. Seventeen of them are from Lansing. Police say they wanted to let people know they're keeping an eye out for these crimes - particularly in the run-up to the holiday shopping season. "This collaborative effort between Police Departments and local retail stores strengthened relationships and sent a strong message to people considering shoplifting," said Lansing Police Chief Mike Yankowski. wlns.com
Sarasota Co, FL: Deputies find 55 counterfeit credit cards in Tampa man's truck
A Tampa man is facing charges after he allegedly used counterfeit credit cards to buy prepaid gift cards at multiple Walmart locations on the Suncoast. Gilberto Trujillo, 32, is charged with Possession of a Counterfeit Credit Card and Resisting Arrest with Violence. The Sarasota County Sheriff's Office, deputies were contacted on Saturday by loss prevention regarding a suspect using several credit cards to buy prepaid gift cards at two Walmart. Stores. Many of those credit cards had been declined. Deputies say they went to the Walmart in Venice in an attempt to find the suspect, but discovered he had left. They later found Trujillo in the parking lot of the Walmart in North Port. The sheriff's office says Trujillo punched a deputy in the chest while they tried taking him into custody. Authorities say they found 55 counterfeit credit cards and more than $11,000 worth in gift cards in his vehicle. mysuncoast.com
Smith Co, TX: Suspects sought in major Baby Formula thefts hitting several Walmart's in West Texas
The Lindale Police Department is looking for four people that used car seat boxes to steal large amounts of baby formula from some East Texas supermarkets. They believe the suspects are tied to a larger crime ring that could be operating in as many as three other states. Video from inside a Walmart in Lindale on October 28th shows suspects using a large empty car seat box inside a shopping cart to clean out the shelves of baby formula. Police say the suspects are working as a team, standing around at different areas of the store and then meeting up to stuff different carts full of baby formula. The suspects never stay in any one spot for long. "You walk out with a car seat box and you pay for the car seat which can be, I don't know, $50 to a $100," says Mcelyea. "And in turn you probably have close to $2,000 worth of baby formula stuffed into that box." The very next day, police say those same suspects struck again, this time at a Brookshire's in Tyler, attempting to use an infant carrier covered in blankets to conceal formula, and then leaving in a white Chevy Tahoe. kltv.com
Monroe, WA: Shoplifting suspects in Monroe return for milk, get busted with $2,500 in merchandise
They finish shopping, get back to the car or the house, and realize they forgot something, like the milk. That happened to two women on Sunday evening at the Monroe Walmart. The problem was, all their shopping had been shoplifting, and they'd forgotten to steal milk. So they went back, and they got caught. Both now may face felony theft charges. In all, 208 stolen items were recovered, valued at $2,587. The initial report from WalMart indicated that two women ran outside with three carts of merchandise without paying for it. Monroe police are part of a regional anti-shoplifting group whose participants include Albertsons, Safeway, Kohl's and Lowe's. They get together to share notes - and surveillance images of frequent suspects. heraldnet.com
Edinburgh, IN: Shoplifting Due hit for $1,900
at Edinburgh Premium Outlets, 2 arrested
Two Indianapolis women were arrested Sunday after more than $1,900 worth of clothing was stolen from several outlet stores. Lisa York, 52, and Amber Meals, 31, were arrested after police stopped their car on Interstate 65. They were shopping at Polo Ralph Lauren around 6:20 p.m. when Meals went back to her car to get more money to pay for their items. Instead, Meals pulled her car up to the store entrance, and York walked out with a shopping bag full of merchandise. Johnson County Sheriff's Office deputy found the car driving north on I-65. The officer stopped the car and found stolen merchandise in the back seat. Police found merchandise from Polo Ralph Lauren, Gap, Nike and Carter's. dailyjournal.net

Dubuque, IA: Two steal $1,100 in items from Kohl's, lead authorities on chase
Michelle A. Brandenburg, 28, and Kyle D. Schmitt, 24,were arrested at about 4 p.m. Saturday on charges of second-degree theft. Brandenburg also was charged with eluding and interference with official acts. State Police responded Saturday afternoon to Kohl's, for a report of shoplifters. An employee told police that Brandenburg and Schmitt had taken several items into fitting rooms but did not have all the items with them when they exited the rooms. The employee also saw the two take items from their shopping cart and place them in bags from a different store. When the employee confronted the two, they fled in a vehicle. The vehicle went about 50 mph in a 35 mph zone. The sheriff's department deployed stop sticks to disable the vehicle. Police reported finding nearly $1,100 worth of stolen items in the bags and on Brandenburg and Schmitt. thonline.com

St George, UT: Police Tase disorderly Marriott guest with Target shopping cart full of stolen goods in his room
A complaint of a disorderly hotel guest refusing to pay for his breakfast Saturday morning led to an assault of two officers, the officers deploying a Taser on the guest. Following the confrontation, housekeeping staff entered Scano's hotel room and noticed a variety of suspicious items in the room. Authorities were notified and a search warrant was issued for Scano's hotel room where police located a Target shopping cart full of stolen merchandise. Among some of the numerous stolen items located in Scano's room were Melatonin pills, Zyrtec and Claritin allergy pills, a $70 Phillips toothbrush, Hanes tank tops, underwear, socks, a belt, shoes, candles and an Andrea Bocelli CD. Holmes said Target store personnel confirmed the items, with an estimated value of around $300. kcsg.com

Wauwatosa, WI: Three women stole 12 Northface jackets valued at $2,733 from Nordstrom on Nov. 15

Fairbanks, AL: Couple charged in $865 felony theft at Walmart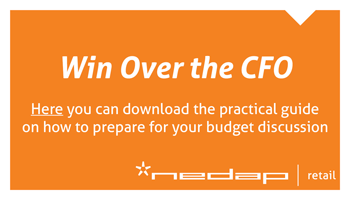 Do you have an ORC case to share?
Share your ORC news and help the industry grow


Retail Crime News

Sponsored by Security Resources
Increased Violence leading into Black Friday
The D&D Daily has reported on a number of armed robberies, mall and parking lot shootings in the past few weeks leading up to Black Friday. Since the beginning of November, we've reported 18 deaths and 18 injuries due to violence around stores. As we prepare for the busiest shopping season of the year, and an even busier season for crime, it's important that we keep our customers, staff and security personnel safe this holiday season.

Citrus Park, FL: Deputies investigating Shooting, Grab & Run Theft at Mayors Jewelers in Citrus Park Mall
A Mayors Jewelers employee at Westfield Citrus Park was able to stop a thief's attempts at stealing a necklace worth thousands, but a capture of the man responsible just wasn't in the cards Monday. According to the Hillsborough County Sheriff's Office, the incident began to unfold around 6:45 p.m. at Westfield Citrus Park when a man approached a sales associate about buying a necklace for his mother. The associate let the man try on a necklace, worth several thousand dollars, the agency wrote in an email to media. With the necklace in his possession, the man ran west through the mall. Not willing to be duped, the associate chased the suspect toward the entrance to Dick's Sporting Goods. The suspect, deputies say, turned and fired a single shot toward his pursuer. He then ran outside the mall and into the parking lot. The sales associate, however, wasn't giving up. A brief struggle ensued and another shot was fired. The associate managed to get the necklace back, but the suspect fled in what is believed to be a 2010 or later white, four-door Hyundai Elantra, deputies say. No injuries were reported in the attempted theft. The store employee has not been identified by authorities. patch.com
Jacksonville, FL: Jewelry store owner jumped by two masked men and shot, draws his own gun and kills one robber
On November 18, Police said the owner of Jax Jewelry was "locking up" for the night when "two masked men confronted him at the back door of his store." The owner struggled with the men and was shot, but he managed to return fire, fatally wounding one of the two attackers. Both masked men fled after the jewelry store owner returned fire. The wounded attacker went to the hospital for treatment and died the next morning. breitbart.com

Scranton, PA: Shots Fired in Viewmont Mall Parking Lot
Police are investigating gunshots fired outside a shopping mall in Lackawanna County. Scranton police officers were called to the Viewmont Mall just before 7 p.m. Monday. Detectives say witnesses told them two vehicles, a minivan and a blue sports car, were chasing each other through the parking lot. Then shots were fired from the blue sports car at the minivan. Scranton police were seen putting markers down by spent shell casings and investigators tell us a total of four casings were collected. The commotion startled shoppers inside the mall. wnep.com

Charlotte, NC: People inside Arboretum GAP robbed at gunpoint
People at GAP in Charlotte's Arboretum area were robbed at gunpoint Saturday evening, police say. The robbery happened just before 8 p.m. at the GAP store on Providence Road in the Arboretum Shopping Center. According to a police report, the robbers, armed with guns, robbed eight people inside of their belongings. An iPhone 6, iPhone 5, wallet, money, debit card, credit cards, Droid Turbo, checkbook and purse were some of the items stolen. After obtaining the property, the robbers got into a vehicle and drove off, according to the police report. One of the eight victims was moved "with force" from one side of the store to the other, the report says. The robbers are facing armed robbery, kidnapping and assault charges. wbtv.com

Miami, FL: Walgreen's Surveillance video released of Miami-Dade Armed Robbery shootout
Two armed crooks went for the cash at a chain store Halloween night, but when they thought no one was around, a former police officer stepped in, and it was all caught on camera. On Monday, Miami-Dade Police officials released surveillance video of the robbery that happened at a retail pharmacy store. Those robbers and a former police officer had a gun battle by the front door, blowing out one window. The two robbers walked into the Walgreens along Southwest 112th Avenue and 232nd Street, shouting demands just as witness 20-year-old Shannon and his sister were walking out. The crooks then headed straight to the cash register. Two girls who were dressed up for the holiday festivities were at the counter. One of them took some free candy from a pumpkin on the front counter and walked away as the two robbers jumped over the counters to rummage through the cash drawers. As the suspects were about to leave, they spotted someone outside. One yelled, "It's police, shoot him." That's when the rounds were fired, one bullet hitting a pack of soda cans. They were referring to a former police officer who returned fire and broke the front window in the process. The two robbers escaped through the back door and no one was hurt. Police are investigating this case and are asking the community for help. wsvn.com
Arson: Chicago, IL: Retired Police Officer, now Safety Educator, accused of felony Arson at Goodwill store
Former Lake Zurich Police Officer has been charged with setting fires in Algonquin and has been suspended from his government-funded job teaching child safety seat installation. Robert Brasky, 58, who won awards for his police work promoting safety before retiring from the department after nearly 30 years on the job, has pleaded not guilty to two felony charges of Arson. The two more serious fires Brasky is alleged to have set each caused more than $150 in damage, resulting in the felony charges. Both fires occurred in trash cans at the Goodwill Industries of Northern Illinois store. Deputy Chief Sutrick said the person who started the fires was seen on security video and identified as Brasky by police who saw him in the area after one incident. No one was hurt in the fires. chicagotribune.com

Oak Brook, IL: Fleeing Shoplifter points knife on Neiman Marcus Loss Prevention agent at the Oak Brook Center Mall
Police in west suburban Oak Brook are looking two people who pointed weapons at security guards after being caught shoplifting at Oakbrook Center mall Thursday morning. Officers were called to the Neiman Marcus store at Oakbrook Center at 11:07 a.m. for reports of a retail theft in progress, according to a statement from Oak Brook police. A woman entered the store, selected a purse and jacket, then tried to leave without paying, police said. When store security confronted her, she dropped the stolen items and pulled a large fixed-blade knife from her purse before running away. suntimes.com

Fresno, CA: Fresno Police arrest 5 gang members in 2 separate robbery sprees The five suspects, all Bulldog gang members, were arrested on robbery and related charges tied to eight different incidents between Oct. 15 and Nov. 3, Fresno police Chief Jerry Dyer said. fresnobee.com

Cargo Theft: Houston, TX Police searching for suspects in 3 Tractor Trailer thefts from a Super 8 motel
Police are searching for suspects who allegedly stole three tractor trailers from a motel parking lot in northeast Houston on Monday morning. The incident occurred just before 7 a.m. Monday at a Super 8 on in northeast Houston. Police say the driver was hauling the three trucks for delivery and stopped for the night at Super 8. Authorities say surveillance video shows the theft occurring around 6:40 a.m. Monday. Officials found the trucks around 11 a.m. in the 6400 block of West Little York with the tires on the trucks stolen. khou.com

Miami, FL: Authorities cracking down on counterfeit goods in Southwest Florida
Counterfeit goods are making their way into our country. They look like ordinary packages, but they are filled with fake merchandise. Officers at the International Mailing Center near Miami get thousands of packages every day. They said they have seen a big increase in counterfeits in the past month because they recently started taking in mail from China -- where a lot of counterfeits come from. Common counterfeits are pocketbooks, handbags, wallets, shoes, sunglasses, watches and counterfeit pharmaceuticals like Viagra. Officers at the center try to stop counterfeits from getting in the country through a process that includes radiation detection, an x-ray machine and a close eye. Spataro said officers seize a few hundred counterfeits every day just through the mail. At Miami's seaport, officers seized more than $11 million worth of counterfeit goods this summer. abc-7.com
Dearborn, MI: Fairlane Mall Shooting Triggers Increased Security Awareness at UM-Dearborn

Chesapeake, VA: Applebee's employee fired for having credit card skimming device

Singapore: Diamond switching couple arrested; man with 14-year string of convictions sentenced to 5 years' 'Corrective Training'

UK: St Ives: Burglars hit Little Jems Jewelers in an early morning Smash & Grab, merchandise valued at $45,000


Robberies and Burglaries
● Allsup's - Abilene, TX - Armed Robbery
● AT&T - Bronx, NY - Armed Robbery
● AT&T - Milwaukee, WI - Armed Robbery/ Video Released
● Cefco - Temple, TX - Armed Robbery /Roll over accident
● Circle K - Macon, GA - Armed Robbery
● Circle S - Houston, TX - Armed Robbery/ 3 injured
● Citgo - Winter Haven, FL - Armed Robbery
● Dollar General - Lower Allen, PA - Robbery
● Hatch - Hollis, NH - Burglary
● Hess - Yorktown, VA - Armed Robbery
● Jax Jewelry - Jacksonville, FL - Armed Robbery/ Owner shot
● Kangaroo - New Hanover, NC - Armed Robbery
● Palmer's Firearms - Dayton, OH - Burglary
● Phone Doctor - Woodstock, AL - Armed Robbery / Assault
● Rite Aid - Westbrook, ME - Armed Robbery/ long criminal record
● Rite Aid - Ventura, CA - Armed Robbery
● Sonny's Supplies - Landis, NC - Armed Robbery
● Walgreens - Green Valley, AZ - Armed Robbery
● 8 till Late - Jacksonville Beach, FL - Armed Robbery


Featured Job Listings
Sponsored by NuTech National
Feature Your Job Here For 30 Days -
70% Aren't On the Boards
VP of Sales/Client Relations
More details coming soon
Confidential - Retained Search
Nationwide
Gus Downing
VP AP & Global Facilities
lululemon athletica
Vancouver, BC, Canada
lululemon athletica
Sr Mgr Corp Investigations
US Foods
Chicago, IL
US Foods
Dir Market LP
Walgreens
Earth City, MO
Walgreens
Dir Market LP
Walgreens
Miramar, FL
Walgreens
Dir LP
A'GACI
San Antonio, TX
A'GACI
Dir Safety & LP
Harbor Freight Tools
Calabasas, CA
Harbor Freight Tools
Director, LP
Save Mart Supermarkets
Modesto, CA
Save Mart Supermarkets
Dir AP
99 Cents Only Stores
Commerce, CA
99 Cents Only Stores
Dir LP
Pier 1 Imports
Fort Worth, TX
Pier 1 Imports
LP Dir
BevMo
Concord, CA
BevMo
Dir LP (Western Canada)
Walmart Canada
Calgary, CA
Walmart Canada
Director of LP
Pacific Sunwear
Anaheim, CA
Pacific Sunwear
Market AP Specialist
REI
Seattle, WA
REI
LP Officer
Bi-Mart Corp.
Yakima, WA
Bi-Mart Corp.
Zone Mgr, LP & Safety
Lumber Liquidators
Pomona, CA
Lumber Liquidators
Zone Mgr, LP & Safety
Lumber Liquidators
Sandston, VA
Lumber Liquidators

Daily Job Alerts


Appearing One Day Only
View our Internet Jobs Archives here
District Mgr AP - Philly
Abercrombie & Fitch
San Diego, CA
Abercrombie & Fitch
LP Manager
Amazon
Chester, VA
Amazon
Area LP Manager
JC Penney
Greenwood, IN
JC Penney
Dept Mgr LP & Safety
Lowe's
Collierville, TN
Lowe's
Area Mgr AP
All facilities
Ochelata, OK
Wal-Mart
Area Mgr AP
All facilities
Sanger, TX
Wal-Mart
AP Manager in Training
Walmart
Cincinnati, OH
Wal-Mart
AP Manager in Training
Walmart
Vancouver, WA
Wal-Mart
AP Manager in Training
Walmart
Eureka, CA
Wal-Mart
AP Manager in Training
Walmart
Milwaukee, WI
Wal-Mart
AP Manager in Training
Walmart
Rutland, VT
Wal-Mart
LP Manager Hrly
Kmart
Towanda, PA
Sears Holdings Corp
LP Manager Hrly
Sears
Mary Esther, FL
Sears Holdings Corp
LP Manager Hrly
Sears
Santa Cruz, CA
Sears Holdings Corp
LP Manager Hrly
Kmart
Pittston, PA
Sears Holdings Corp



Home of the Industry's Original
On the Move
Sponsored by Civil Demand Associates
| | |
| --- | --- |
| | T. Jay Brennan, CFE was named Director of Loss Prevention & Safety for Eby-Brown Company, LLC. |
| | Tony Zwart was named Group Manager-Investigation Centers at Target. |
| | Efrhayn Caballero was named Asset Protection Manager for Macy's. |
Post Your New Job or Promotion!
See all the Industry Movement


Your Career
Sponsor this section of the Daily
Take Control of Your Day and Increase Productivity How are you with time management? Do you find yourself ahead or behind on your to-do list? If you find yourself getting behind, maybe it's time to tweak those time management skills and take control of your day. Push back zero impact tasks

10 Daily Habits of Extremely Productive Leaders Part of being a leader is having to navigate your way through all the tasks, people and opportunities that demand your attention. Being disciplined and strategic about your schedule can help you maximize time and productivity. Here are some tips to help. List every task

How to Avoid the 3 P.M. Slump
The 3 p.m. slump is a common feeling. Our bodies' reach a drop in energy levels, causing us to crave a nap. While you may want to reach for more caffeine or candy bar for a sugar rush, try these ideas instead to give your energy a boost. Work on easy tasks

8 Quick Ways to Improve Your Attention Span We spend 53% of our waking hours focused, the other 47%, our minds are wandering. The bad thing is that we don't have any control over when our minds wander, so it could happen at the most inopportune time. Increase your attention span with these 8 easy tips. Drink water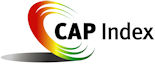 Tip of the Day
Sponsored by Vector Security
Every journey has bumps in the road and no one is immune for they all present themselves at different times, in different places, and from people you'd never expect. The real test is how you deal with them and how you don't let them define you. Because bumps are growth opportunities merely masked in conflict.

Just a Thought,
Gus





Upcoming Events
---
Recruiting?
Get your job e-mailed to everyone... everyday
Post on our Featured Jobs Board!
Reach your target audience in 2016 every day!
Request our 2016 Media Kit
update account / change e-mail
unsubscribe FEEDBACK
www.downing-downing.com

Advertise With The D&D Daily




36615 Vine Street, Suite 103
Willoughby, OH 44094
440.942.0671
copyright 2009-2019
all rights reserved globally