The D&D Daily Mobile Edition
November 25,

2015



The LP Industry's #1 News Source - Informing, Educating and Instilling a sense of community



News Brief
Sponsored by WG Security Products, Inc.
FBI and Homeland Security warn 18,000 law enforcement agencies - Lookout for Copycat Killers on Soft Targets
The FBI and Department of Homeland Security sent an overnight bulletin to 18,000 local law enforcement agencies telling them "to be on the lookout for suspicious people conducting surveillance on soft targets in the United States," NBC News reported.

Lone-wolf or self-radicalized terrorists "could seek to replicate the effects of the Paris attacks," according to the feds' warning to local cops. The bulletin, however, said there's no credible threat of an upcoming attack on US soil. Feds said terrorists are more likely to hit Europe and other overseas targets because of geography and other "societal factors," NBC and CNN reported. nypost.com

NYPD deploys 500-officer counter-terrorism unit ahead of holiday
The rapid-response force joins National Guard and police units in New York as large cities ramp up security measures
While there are no specific threats indicating terrorists intend to strike during the holiday travel surge, U.S. and local authorities have been hiking security measures as a precaution, Homeland Security Secretary Jeh Johnson has said in recent days.

Earlier this week, New York City's police department for the first time deployed a special counter-terrorism team of more than 500 officers. The department has about 1,500 officers-out of 35,500-assigned to combat terrorism. The new, heavily-armed unit is intended to be a rapid-reaction force in the event of a terrorist attack, NYPD Commissioner William Bratton said.

Heavily armed police and National Guard troops have been posted at NYC bridge and tunnel crossings and inside transit facilities, while mobile units patrol throughout the city. Other teams guard iconic tourist attractions such as Times Square, religious institutions and the French consulate in Manhattan. crainsnewyork.com

L.A.'s 'soft targets' draw more scrutiny in the wake of Paris attacks
Authorities are now broadening their view of seemingly ordinary locations where the masses gather. Bus and railway stations, malls, event venues - they are now perceived to be on par with the Rose Bowl and Dodger Stadium when it comes to risk assessment. In the wake of Paris, security was increased at popular shopping areas and public transportation depots across Los Angeles County.

The approaching holiday season has agencies on their toes. Los Angeles County Sheriff Jim McDonnell said deputies will increase their visibility across the region. latimes.com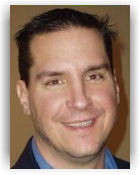 Practice Drills, Cooperation With Law Enforcement Key to Protecting Commercial Assets Against Terror Threats
For the shoppers who still plan their annual camp-outs at store entrances, there may be some trepidation due to the recent violence in public places. However, Joe Larocca, a vice president of loss prevention at Los Angeles-based RetaiLPartners, says every year store security professionals get better at handling the crush of crowds during Black Friday events, when stores stay open almost 24/7 and people pack parking lots.

"I think retailers and the shopping center industry have taken recent threats extremely seriously; the safety of consumers is their greatest priority and concern," Larocca says. "I wouldn't be surprised if we start seeing more armed law enforcement personnel walking the malls during this holiday season. We never thought it was possible to see security with weapons walking near us while we shop, but we never expected it was possible to need it at the airport decades ago, either. I think you'll see more of this, and even package inspection and metal detectors at shopping centers."

Jesse Tron, a spokesman for the ICSC, says that security is now one of the main issues discussed daily by mall owners. "After the Sept. 11, 2001 attacks, it was evident that we live in a different world," Tron says. "Since that time the retail industry has been escalating all kinds of different strategies to ensure security is a top priority, as they know how important it is for consumers."

One of the primary tasks is for owners to not only work hand in hand with local government and law enforcement officials on communications and security training, but also for the management personnel at different centers to talk to each other as well, he says. During special shopping times, such those involving new product releases or Black Friday sales, mall owners beef up local uniformed and plainclothes officers.

ICSC has been known as the go-to security knowledge hub for the industry, after it created a terrorist-awareness training program with George Washington University in the wake of the September 11 attacks. The program is now based at the Stephenson National Center for Security Research and Training at Louisiana State University's Fire and Emergency Training Institute, where each year the partnership hosts a security conference. The attendees, mostly made up of retail security teams, discuss terror events and how to react to them, Tron says. nreionline.com

Chicago Awaits More Protests Over Police Shooting
In the hours after the footage was released, protesters seemed to honor pleas for restraint. The question now is whether those efforts will be enough to address the simmering resentment that authorities took more than a year to share the footage and charge the officer who emptied an entire magazine into the teen even after he had crumpled to the ground.

Protest groups are expected to stage more demonstrations in the days ahead, including one at City Hall scheduled for Wednesday and another seeking to block Michigan Avenue during Friday's holiday shopping bonanza.

Shortly after the video's release, protesters began marching through city streets. Several hundred people blocked traffic on the near West Side. Some circled police cars in an intersection and chanted "16 shots." Demonstrators, at times numbering in the hundreds, streamed through streets in the downtown and near South Side areas, gathering at one point outside the police department's District 1 headquarters.

Later, along Michigan Avenue, at least one person was detained, which led to a tense moment as protesters tried to prevent police from taking him away. Some threw plastic water bottles at officers and sat behind a police vehicle, refusing to move. Officers pulled them away, and the vehicle sped off.

The biggest group had mostly dissipated by 11 p.m., with a few dozen returning to the District 1 building. Another group of at least 50 people briefly blocked a busy expressway before walking toward a lakefront park. abcnews.go.com

Union Calls For DOJ Probe Over Wal-Mart Worker Surveillance
The United Food and Commercial Workers International Union on Tuesday urged the U.S. Department of Justice to investigate Wal-Mart Stores Inc. amid a report that the retailer spied on workers organizing for higher wages amid Black Friday strikes in 2012.

Wal-Mart allegedly monitored the social media activities of approximately 1 million hourly workers trying to mobilize for a $15 hourly wage, enlisted military industrial giant Lockheed Martin to spy on the workers and asked the FBI Joint Terrorism Task Force to gather intelligence on protests, according to a Bloomberg report.

Organization United for Respect at Wal-Mart, or OUR Walmart, a nonprofit organization that is backed by the UFCW and consists of current and former Wal-Mart associates, said in a statement on Tuesday that the documents cited by Bloomberg were revealed during a recently closed National Labor Relations Board case. law360.com

U.S. Probes Possible Wal-Mart Misconduct in Brazil
A U.S. investigation into potential foreign bribery by Wal-Mart Stores Inc. has unearthed evidence of possible misconduct by the retailer in Brazil, after investigators found little to support the sweeping allegations involving Mexico that initially prompted the probe, according to documents and people familiar with the matter. Federal prosecutors are examining $500,000 in payments that they believe ultimately went to an individual hired to obtain government permits the company needed to build two stores in Brasília, Brazil's capital, between 2009 and 2012, an investigative document shows. wsj.com

Stanley enhances its monitoring
Monday, the company announced its partnership with I-View Now, a cloud-based platform for central station video verification. Last week CSAA announced Stanley's participation in its ASAP to PSAP program. Additionally, all of this is coming just weeks after Stanley announced its acquisition of SentryNet, a wholesale monitoring center.

Steve Walker, VP of customer service for Stanley said this could lead to other monitoring companies under Stanley-such as Sonitrol and SentryNet-joining ASAP as well. He noted that SentryNet is already integrated with I-View Now.

"The big advantage [of joining the ASAP program] is it reduces the time to communicate or dispatch on an alarm, so it just translates directly into an improved, faster response from the agency [and] it improves the accuracy of the agency response," Steve Walker, VP of customer service for Stanley, told me. securitysystemsnews.com

Feds fine CNY gas station owner over clerk shooting: $7,000 for unsafe workplace
Onondaga, N.Y. - In a first for Central New York, the owner of a gas station where a clerk was shot during a robbery earlier this year is facing a $7,000 fine for allegedly not doing enough to protect the employee. Christopher Adams, OSHA's area director, said that means owners of businesses in high-crime areas are required to take precautions to protect workers from violence, including shootings by robbers. Adams said that is especially true in the case of retail stores that are open late at night. oshatoday.com

Holiday 2015: In a Season of Concerns, Retailers Seek Modest Gains
It's a holiday season rife with concerns and new dynamics, from tepid fall consumer spending, tourism declines and rampant price slashing, to keeping malls and flagships secure in the wake of the Paris tragedies. Then there's the mounting backlash against retailers opening stores on Thanksgiving Day.

The most recent reports and surveys suggest business will be on the soft side this holiday weekend since retailers launched Black Friday sales earlier this month. wwd.com

Retailers Ring Alarm Bells for the Holiday Season
Retailers are ringing bells as they head into the holiday shopping season-alarm bells, in many cases. "Corporate earnings from big apparel retailers have been shockingly bad," say economists at BNP Paribas. Some have reported inventory backups that suggest demand is slowing, a threat to fourth-quarter economic output after a third quarter that turned out to be better than initially estimated. The government on Tuesday revised up its third-quarter GDP reading, thanks to rising stockpiles at retailers and elsewhere. wsj.com

The Ripple Effect - Do We See a Strong Turnout & Good Sales Numbers - Or Are They Scared and Go Online More?
Who knows what we'll see this holiday weekend. Some are predicting strong sales while others fear a 'lone wolf' incident that'll scare and maybe destroy the weekend sales. Regardless, everyone has ramped up and we're probably more ready and prepared for an incident then we've ever been. Let's just hope it's all for not and it ends up being a training exercise that helps us in the future.

The one thing that is important is that we don't overreact in the stores and we use the training and skill our industry has been focused on. Certainly there will be a few deaths this weekend as there is every weekend regretfully, mostly from armed robberies and parking lot incidents, but everyone including law enforcement is on high alert and let's pray that we all have a safe and happy Thanksgiving holiday. Good luck to everyone in the stores and let's do everything we can to help keep our customers and associates safe. Just a thought - Gus Downing


Quarterly Same Store Sales Results
Caleres Q3 - Famous Footwear comp's up 4.4% with sales up 1.8%
Books-A-Million Q3 comp's up 1.6% with sales up 0.4%
Guess Q3 Americas Retail comp's down 6% with total net revenue down 11%

All the News - One Place - One Source - One Time
The D&D Daily respects your time
& doesn't filter retail's reality

Report Your News!
(content subject to approval)



PayPal News

Jail, probation for Rosemount club ex-finance manager who stole $113,000
The PayPal Global Asset Protection Investigations team assisted the Belton Police Department (South Carolina) with their investigation into the affairs of Robert Reischauer. Reischauer, an athletic club finance manager, issued checks to himself from the RAAA, that he would later delete from its accounting records. He also created PayPal and Amazon accounts in his name while using RAAA funds to pay for transactions. The judge sentenced him to 180 days in jail and 20 years' probation and must pay back all of the roughly $113,000 he admitted to stealing from the group.

For further information on PayPal GAP Team, email inquiries to lawenforcement@paypal.com.


Retailers Scrambling Against Latest Credit Card-Stealing - "ModPOS" malware found in three so far
Hackers are targeting U.S. retailers with a new wave of malware intended to steal credit card and debit card information from payment terminals, according to a cybersecurity firm.

"This is by far most the most sophisticated point of sale malware we've seen to date," said Maria Noboa, technical analyst at iSight Partners, whose team discovered the difficult-to-detect malware. "They have such great in-depth understanding of operational security measures, evading detection and the mitigation techniques used," she said about the coders' expertise.

"We have found three right now, and we are sure there are more out there," said Stephen Ward, marketing director at iSight, about the modules. Pieces of the malware seem to have been in in development as early as 2012, according to iSight. Attacks based on the malware began targeting U.S. retailers a year later, and the assaults are likely ongoing, Noboa said.

iSight said it began notifying clients of the threat in October, and other retailers more recently in order to give them time to track down and remove the malware from their machines before the Black Friday and Cyber Monday shopping sprees.

"I don't know if anyone has been effective in kicking it off their system, or what measures need to be taken to remove it," she said. "It's bigger in functionality, has more sophisticated coding, and it's trickier about hiding," compared to other recent [point of sale] malware attacks, she said. fortune.com

Hilton Acknowledges Credit Card Breach
Two months after KrebsOnSecurity first reported that multiple banks suspected a credit card breach at Hilton Hotel properties across the country, Hilton has acknowledged an intrusion involving malicious software found on some point-of-sale systems. krebsonsecurity.com

Security Experts: Retail Sector More Aware, Not Necessarily More Secure
One thing that is definitely clear is that with all of the breaches in recent years, awareness is now at an all-time high. "We're seeing general performance improvements [in retail] across the board," Boyer said. "Awareness is high and it's definitely become a board-level issue. We're starting to see and hear that they're taking it much more seriously," he said.

Jeff Schmidt, CEO and founder of JAS Global Advisors, a security consultancy based in Chicago, said he is "cautiously optimistic" when it comes to retail security this holiday season. Schmidt said he has seen the sector make a lot of improvements, including security investments overall and those specifically around chip-and-pin cards. "[Retail companies have] gotten better. These are really big, complicated companies and nobody is going to be perfect yet, but they've gotten better," Schmidt said. crn.com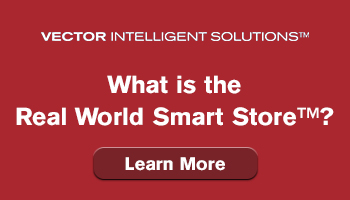 Spotlight on WG Security


More & More Retailers Using & Testing WG's Seal Tag throughout North America
Stop Wardrobing and Increase Sales
Major media outlets - including ABC News, Bloomberg Businessweek, Fox, and even the Daily Mail in the U.K. - have published articles about the new and exciting method Bloomingdale's recently initiated to fight the scourge of "wardrobing" - a form of return fraud that cost retailers billions of dollars each year. While Bloomingdale's is to be commended for an outside-the-box way to reduce shrinkage, what you may not know is that this revolutionary wardrobing prevention plan was a collaborative effort between Bloomingdale's and WG Security Products Inc., the California-based company that has developed a reputation over the last 15 years for innovative and original EAS technologies.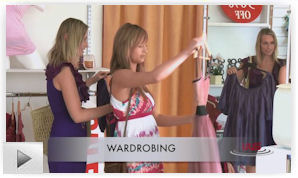 This innovative solution is the Seal Tag, available exclusively from WG. The Seal Tag is not an EAS tag, but a one-time use device typically applied at the point of sale, to a noticeable area of the garment. Customers are instructed that removal of the Seal Tag voids any return policy. This prevents customers from wearing the garment for a day and attempting a return, therefore ensuring honest returns. The Seal Tag is very easily removed by hand and, once removed, cannot be re-applied. It can be personalized, with your business logo imprinted on the front, adding a degree of elegance.

The Seal Tag has not only helped Bloomingdale's stop wardrobers in their tracks, but a number of other national retailers as well. With these chains ordering the Seal Tag for their stores nationwide regularly, WG is also performing tests with a few other major retailers.

For more information about wardrobing and the Seal Tag, check out our video here.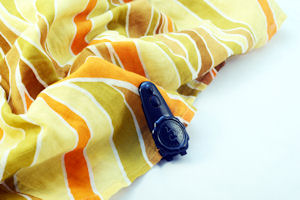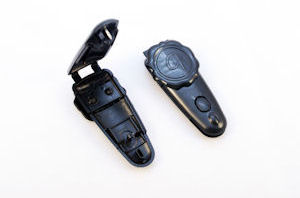 With 'wardrobing' costing you millions - the Seal Tag is the answer.
Contact info@wgspi.com & Stop Wardrobing Today!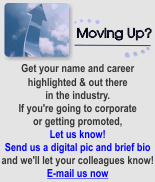 Building Effective Public-Private Sector Partnerships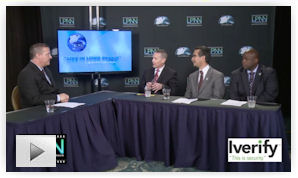 With ORC losses estimated at $30+ billion per year, retailers and law enforcement agencies have been increasingly working together through public-private partnerships to collaborate, share intelligence and enhance investigative results. In this LPNN interview moderated by Joe LaRocca, RetaiLPartners, hear from three distinguished law enforcement partners who are involved in these efforts: Eric Ives, Unit Chief, International Organized Crime Task Forces, FBI; and Cpt. John Romero and Det. Joe Hopkins of the LAPD Commercial Crimes Division. Learn how the LAPD is addressing cybercrime, how LAAORCA has helped retailers solve major cases, and how to best engage law enforcement at the local, state and federal levels.
---
'Live in Long Beach' Sendoff

LPNN Quick Take #17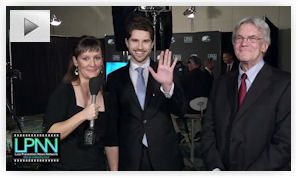 Amber Bradley, Calibration, LLC and Gus Downing and Mike Crissman of the D&D Daily, sign off from "Live in Long Beach" at NRF Protect 2015. Thanks to all the sponsors who helped make the event possible and all the LP leaders who participated in interviews throughout the day. We hope these sessions have helped add value to you and your career (click here to watch any episodes you missed).

Thanks for watching and we'll see you at our next live LPNN broadcast in NYC in January 2016!
Solution Providers, have a video or commercial you want to publish? Contact us.


Canadian Push
Sponsored by Vector Security
Retailers ready for Black Friday blockbuster
Retailers are readying for what they expect to be the biggest-ever Black Friday as awareness of what was originally an American retail tradition becomes more entrenched in Canada and the low Canadian dollar keeps shoppers at home. biv.com

Cross-border shopping, reversed: This Black Friday, Canadian outlet malls set to be packed with Americans
As holiday shopping ramps up, it's likely that this year there will be more than a few U.S. license plates in the parking lots at Canada's outlet malls, as the flow of cross-border traffic has begun to reverse. Americans looking to take advantage of the favorable exchange rate have been heading north, and the expectation is that it will continue as long as the loonie is low. It's been a trend that has been increasing all the way throughout the summer and into the fall and we expect that it is going to continue into the holiday season." financialpost.com

Sears Canada Inc faces another $100-million class action lawsuit from its Hometown dealers
Sears Hometown store dealers have filed a second $100-million class action suit against Sears Canada Inc., its biggest shareholders and board of directors, alleging they approved hundreds of millions of dollars in special dividends in 2013 that would only benefit the big shareholders. Sears Canada decided to liquidate valuable long-term leases "rather than reinvesting these funds to offset the large and growing operating losses and attempt to turn the company around," says the statement of claim filed last month in Ontario Superior Court.

"The primary purpose of these steps was to siphon money out of Canada by paying substantial dividends to Sears Holdings and ESL," the suit alleges. financialpost.com

Richmond's McArthurGlen mall named world's best outlet centre
The McArthurGlen Designer Outlet Vancouver won the award for best outlet centre at a major international retail property conference in France. MAPIC provided no explanation for why the centre merited being named the best outlet centre in the world but Vancouverites have been voting with their feet for how much they like the centre.

About 160,000 people flocked to the centre during its first four days, which was the busiest for any opening four days in McArthurGlen history. The company operates 20 other malls in Europe. biv.com

Saks Fifth Avenue OFF 5TH Announces Three New Store Locations in Canada
Saks Fifth Avenue OFF 5TH is pleased to announce three new locations in Canada: Halton Hills, ON, Ottawa, ON and Mirabel, QC. The highly anticipated openings are part of Saks OFF 5TH's North American expansion plan to open up to 25 locations across Canada by 2018. Saks OFF 5TH previously announced planned store openings at Tanger Outlets in Ottawa, Vaughan Mills in Toronto, Outlet Collection at Niagara at Niagara-on-the-lake, all slated to open spring 2016, as well as CrossIron Mills in Calgary scheduled to open fall 2016. businesswire.com

Three shopping malls in the NewFoundland & Labrador Province sold
The Marystown Mall has been sold. The property was one of three in the province owned by Slate Office REIT. The Toronto-based real estate investment company announced the sale of the shopping centre in Marystown to an undisclosed buyer in a release on Tuesday. Also included in the sale valued at $9.2 million are the Millbrook Mall in Corner Brook, and the Fraser Mall in Gander. southerngazette.ca

Marytown, NF: Thief hits Stapleton's Jewellery for $75,000 in cash and merchandise
A recent break-in at has left some working in the shopping centre with mixed feelings about the security of the building. Stapleton's Jewellery and Gifts in the mall was the target of a break-in last week. The thief made off with an estimated $75,000 in merchandise. A large amount of cash was also taken from the store. The store had recently undergone renovations and their security system was not fully functional at the time of the break-in. The store is now in the process of upgrading it's security system. southergazette.ca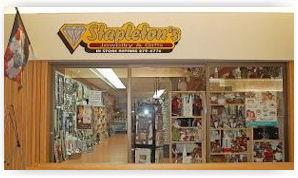 North Toronto: 5 Cellphone Store Employees charged in theft ring
Five employees of a cellphone parts and repair store in the city's north end are facing a total of 18 charges for their alleged roles in what police are calling a "sophisticated" cellphone theft ring. Police say between December 2013 and March 2014 the accused, four employees and the owner of Apple N Parts, received stolen cellphones which were packaged to be re-sold as new for as much as $700 in the store, and online through Kijiji. "This is the most sophisticated cellphone operation that I have seen," said Det. Const. Ron Chhinzer. "I haven't encountered anything like this." "With a little shrink wrap you have a brand new phone." howardforums.com


Okotoks, AB: Accused Halifax Pride thief now charged with 8 counts of Credit Card Fraud at Home Depot in Alberta
A man who evaded trial after allegedly stealing from Halifax Pride has now been charged with eight counts of credit card fraud in Alberta related to his work at a Home Depot just south of Calgary. Christopher Daniel Joseph Scullino was charged by RCMP in Okotoks last month. The 29-year-old still faces three outstanding charges in Halifax after more than $16,000 went missing in 2013 from Halifax Pride, a non-profit that organizes the city's annual festival celebrating sexual and gender diversity. After Scullino didn't show up to Halifax provincial court in May 2014, Halifax Regional Police issued a Nova Scotia-wide warrant for his arrest. cbc.ca

Edmonton: Police trying to identify two suspects in credit card fraud
Edmonton Police are asking for the public's help in identifying two suspects believed to have been involved in a credit card fraud over the summer. EPS said on June 13, 2015, a male and female suspect bought a large amount of clothing from a store in Kingsway Mall using a stolen credit card - it's believed the pair made a number of purchases at other stores throughout the city. Police released photos, taken from surveillance footage, showing the suspects. ctvnews.ca
Toronto Police hold Robbery Investigators Conference
Chief Mark Saunders welcomed delegates at the opening ceremony of the Nov. 17-19 conference that attracts investigators from across North America, underlining the importance of the work they do every day to stop armed robberies. This is the first time in five years that Toronto Police has hosted the conference. So far, in 2015, there have been 272 retail business robberies, 54 home invasions and 76 bank thefts in Toronto. tpsnews.ca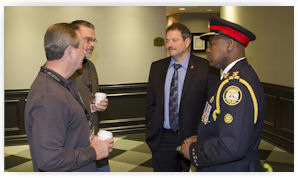 e-commerce

Sponsored by The Zellman Group
How to find and stop the fraudsters this Black Friday
On Black Friday last year, 180,000,000 online visits were logged during the day, generated an estimated 810 million pounds in sales. Meanwhile, on Cyber Monday, a further 161,000,000 visits were made in the UK, generated an estimated 720 million poundsin ecommerce sales.

"This creates huge difficulties for merchants," advises Roberto Valerio, "as finding genuine fraud among so many transactions is like looking for a needle in a thousand haystacks. Merchants need to be able to identify harmful behaviours, users and devices and prevent fraudulent transactions that damage profits. However, merchants also need to ensure they allow the genuine transactions to go through, or they will lose happy customers."

Here are four top tips for ecommerce merchants to help stay secure online this holiday season:

Use device fingerprinting for identification
Fraudsters want the biggest rewards in the shortest space of time. They will often use the same device for multiple fraudulent transactions. Identifying the source, rather than the user, will help prevent a Christmas payday for these people.

Reduce false positives
Analyse all sources of customer data in combination with each other to give you a full picture of transaction activity so you can confidently accept genuine transactions and block fraudulent ones. Linking all the data helps you avoid rejecting and deterring genuine customers, while identifying and stopping the 'bad' transaction attempts.

Identify account takeovers
Normal user account activity disappears on Black Friday, as consumers' spending patterns change vastly from their normal behaviours. Use machine learning technologies to help you identify a combination of suspicious factors that indicate the account is being used by an unauthorised person - don't depend on rules.

Review high-risk transactions
Artificial intelligence is a vital part of the fight against fraud to help handle the vast quantity of transactions going through your system on Black Friday. But don't depend entirely on technology to see you through - empowered, knowledgeable fraud managers working with systems that help flag suspicious activity provide the best defence against fraud.

Fraudsters are ready and waiting to take advantage of the Black Friday and Cyber Monday phenomenon by hiding in plain sight. Online merchants need to make sure they can cope with extra traffic and abnormal behaviours or risk turning the biggest sales day of the year into the biggest fraud cost of the year. retailfraud.com

Fighting Online Card Fraud: Keeping Member Data Safe in Cyberspace
By any measure, e-commerce is a fast-growing industry. In fact, Forbes.com reports that the U.S. e-commerce sector is growing at more than 14% annually, handily eclipsing economic growth in this country. And while Americans are increasingly shopping online, fraud related to these transactions is also on the rise. In the fight against online card fraud, MacMullen emphasizes the important role trained analysts play. MacMullen notes that when supported by the most advanced technologies, trained analysts can immediately respond to the first signs of fraud and mitigate the situation, often before the credit union and its members are even aware of it. She also advises members with mobile devices to use complex passwords for all accounts and to set up fingerprint authentication on devices if available. According to MacMullen, it is also important to ensure that a merchant's URL starts with "https" instead of "http" as the "s" indicates a secure site. cujournal.com

Amazon: Still the Heavyweight Champion of Ecommerce
"Fraud is not a person - it is a dynamic grouping of statistics that deviate from the norm."
Stuart B. Levine, CFI, CFCI
CEO, The Zellman Group & Zelligent


ORC News
Sponsored by NEDAP
Jared's 'Smash & Grab' could be part of theft ring
The Detroit-area men arrested in an Asheville jewelry heist earlier this month could be linked to a string of brazen thefts that began last year and have occurred in stores throughout the eastern United States, according to federal agents. Many of the cases have been tied to a Detroit street gang known as the Red Wings, and suspects - several of them already arrested and indicted - are accused of stealing millions of dollars in jewelry. Federal investigators are trying to determine if that ring came to Asheville on Nov. 8, when two men wearing hooded sweatshirts broke glass jewelry cases with sledgehammers at Jared Galleria of Jewelry while a third held open the door of the Tunnel Road store. The men made off with an estimated $500,000 in loose diamonds and jewelry in a red Dodge Caravan, which was soon after spotted by a sheriff's deputy, leading to a chase and their arrests. The "smash and grab" tactic has been used in store robberies in states from Michigan to North Carolina, and law enforcement officers have examined 50 similar thefts that occurred in 2014 and 2015, according to a federal criminal complaint filed in Asheville. Federal investigators in Detroit are aware of the Asheville case and any possible ties are under investigation, said Christopher Graveline, an assistant United States attorney there and chief of the violent and organized crime unit. citizen-times.com

Meza, AZ: Operation Fade to Black Friday in effect for holidays
Just in time for Black Friday, police and retailers are cracking down on shoplifters this holiday season. The City of Mesa and the Salt River Police Department are teaming up with the East Valley Fusion Center for the third year of Operation Fade to Black Friday. Undercover detectives and retail loss prevention officers are working in Mesa and at Scottsdale Pavillions to target shoplifters, booster organizations, fencing locations and repeat offenders. Fade to Black Friday kicked off last week. So far, 35 people have been arrested, eight active organized retail theft investigations were created and more than $4,000 worth of stolen merchandise was recovered. kpho.com

Avon, NY: Two Cuban nationals arrested in massive Identity Theft Ring based in Florida
When the Livingston County Sheriff pulled over a black Mustang with Florida plates in Friday, he said he knew the men inside were likely tied to a massive identity theft ring that has been under investigation for some time. "With the amount of purchases they've been making it's quite a large operation," said Investigator Brad Schneider. The alleged identity theft ties back to credit card skimmers found on gas pumps around Monroe County in October. The skimming devices stole credit card and identity information. A short time later, victims began noticing fraudulent charges. "We went to investigate a purchase at a local retailer and we found $9,300 of merchandise charged to a fraudulent card,' said Inv. Schneider. The men arrested Friday are identified as Juan Pablo Aguila and Frank Toledo. "These two individuals went into the Tops Market in Avon and to the Dollar General with fraudulent credit cards," said Avon Police Chief Gary Bennedict. "They were actually able to make a purchase at the Dollar General and then they went to the Tops and the cards didn't work." During their arrest, police say they confiscated other credit cards with fake names but using actual bank accounts of the identity theft victims from Monroe and Livingston Counties. "We've identified some people who've been involved in this, and we've identified that they came into New York State from Miami; they're Cuban natives," said Inv. Schneider. 13wham.com
The Villages, FL: Shoplifter with wire cutters busted at Belk, violating probation on burglary charges
A 37-year-old resident of the Village of Mallory Square is being held at the Lake County Jail after violating his probation on a burglary charge. Sean Vincent Sheehan was arrested Nov. 18 after he allegedly attempted to shoplift items from Belk in La Plaza Grande shopping center in The Villages. He allegedly attempted to conceal nearly $200 in merchandise in a Belk bag, according to an arrest report from the Lady Lake Police Department. He was found to have a wire cutter on him, presumably used to remove anti-shoplifting tags, the report indicated. After his arrest, it was determined he had violated his probation. On June 6, 2013, Sheehan had been arrested on charges of burglary of a structure and criminal mischief. villages-news.com

Salem, OR: Safeway Pharmacy Robbery suspect and 'associate' caught on camera
Police have released surveillance images in hopes of tracking down a man and a woman wanted in connection to a Safeway pharmacy robbery. Officers were called to the grocery store at 1265 Center Street Northeast at 10:13 a.m. Nov. 9 on the report of an armed robbery. A man entered the store and walked around for a short time before approaching the pharmacy. He had a note demanding drugs and indicated he had a weapon. Police said no weapon was seen. kptv.com
Montgomery, AL: 'top lieutenant' sentenced to 8 years in Federal Prison; part of a massive Identity Theft Ring
Talashia Hinton, who prosecutor Michael Boteler referred to as a "top lieutenant" in a massive identity theft ring, was sentenced to nearly eight years in federal prison on Monday. Hinton was described as an integral part of the operation - someone who ringleaders of the scheme entrusted responsibility to at every turn. However, Richard White, who represented Hinton, argued that Hinton participated in the scheme at a lower level. "This was not a one time deal. This was a scheme that happened over the course of several years," said Boteler, an attorney for the Department of Justice's tax division. The scheme allegedly took place from 2007 to May 2013, claiming more than $20 million in fraudulent tax returns, with about $7 million actually paid out. montgomeryadvisor.com

Alpharetta, GA: Smash and grab takes $10K in clothes
Nearly $10,000 in clothing was reportedly stolen Nov. 7 from a sports store on North Point Parkway. According to employees, an alarm went off just after midnight. Someone used a brick to smash out a front door. Checking security footage, police were able to determine a man had run into the store and grabbed large amounts of clothing, then left the store for a minivan. He then returned and grabbed a second batch of clothing before fleeing. He was in the business for less than three minutes. Employees told police they suspected a customer from earlier in the day who was acting suspicious and matches the description of the suspect. forsythherald.com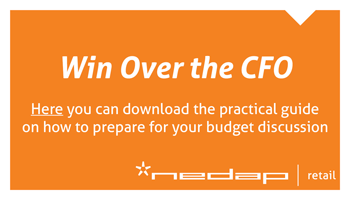 Do you have an ORC case to share?
Share your ORC news and help the industry grow


Retail Crime News

Sponsored by Security Resources
Iowa City, IA: Suspect in Iowa mall shooting told Police he snapped
A court document says a man accused of killing a woman at a Coralville mall told officers he "snapped" after getting a text from the woman that said she was breaking off their relationship. Twenty-two-year-old Alexander Kozak has pleaded not guilty to a murder charge in the fatal shooting of 20-year-old Andrea Farrington at Coral Ridge Mall on June 12. His trial is set to begin April 12. He worked as a mall security guard but quit his job earlier in the day. She worked at a children's museum kiosk at the mall. An officer says in a warrant application made public Tuesday that Kozak said after his arrest "that he snapped and went back to his residence in North Liberty" to get his gun. kttc.com

Washington, DC: Georgetown Diesel Store robbed by 'flash mob'
Police say 20-30 juveniles "flash mobbed" a high-end retail store Tuesday evening in Georgetown. Police were called to the store in the 3000 block of M Street around 6:45 p.m. The group of juveniles all entered the store at once, and collectively robbed merchandise from the store, according to police. There have been no suspects taken into custody at this time. Police say there is no information available in regards to how much merchandise was stolen. Reports say the incident happened at the Diesel store, but police have not confirmed that information. This is not the first time an incident like this has happened in Georgetown. In 2014, True Religion Brand Jeans was robbed by a flash mob of teens. wjla.com

Crescent City, FL: Fake Armored Car Guard in $75K Armed Robbery of Nebraska grocery store found hiding in Florida
A 22-year-old man wanted in connection with an armed robbery of more than $75,000 at a Nebraska grocery store earlier this month has been captured, Putnam County authorities said. A nationwide arrest warrant had been issued for James Chankouth Tang, who was identified as one of three men who held up a Hy-Vee in Omaha on Nov. 5. Police in Nebraska said at least one of the men was dressed as an armored guard, displayed a handgun and demanded money. wesh.com

Nashville, TN: 3 Armed Robbers hit Kmart at closing
Police are investigating after two men and one woman robbed a south Nashville Kmart at gunpoint Tuesday night. It happened at the store on Murfreesboro Pike around 9 p.m. Police said the suspects entered the store as it was closing, approached the service counter and demanded money. The trio reportedly took cash that was being counted at the service counter and attempted to take money from a customer, but were unsuccessful. There were an estimated dozen employees in the store at the time of the robbery and only a few customers. No one was injured during the robbery. wkrn.com

Rogersville, TN: Armed shoplifting suspect impersonated Walmart employee
A shoplifting suspect who was wearing a Walmart hat, vest, and I.D. badge allegedly attempted to push two big screen TVs out the store's front door Monday night, but was intercepted in the parking lot by two Rogersville Police officers. When police searched Shon Dale Tilson, 37, 226 S. Hillcrest Street, Rogersville, they found a loaded 9 mm KelTec semiautomatic handgun in his waistband. "After being told to keep his hands up, officers had a brief struggle with Tilson who was trying to lower his right arm," Police Det Charles Gibson said. Gibson said the gun was recovered from Tilson's right-side waistband. Tilson was charged with theft, criminal trespassing, criminal impersonation, and unlawful possession of a firearm. timesnews.net

Houston, TX: Two Armed Robbers sentenced to over 100 years in Federal Prison
Two men were sentenced Tuesday to more than a century apiece in federal prison for an armed robbery spree in Houston. Clarence Buck 33, was sentenced to 154 year less 2 months and Kendal Allen, 24, to 119 years and 7 months. A jury convicted them of multiple robbery and gun charges in August. The men were part of crews, organized by Buck, who robbed three T-Mobile stores and a Houston flea market in November 2012, the U.S. Attorney's Office said. They herded customers and employees into a back room at gunpoint at each store, while Buck kept lookout outside, and took 750 phones, worth $350,000, that Buck sold and then gave members their cut. Buck also led a smash and grab at the Houston Bargain Center flea market on Black Friday 2012, in which nine masked men stormed in with assault rifles, forced everyone to the ground, smashed display cases and took $500,000 in jewelry. Buck and Allen's defense attorneys faced long odds in the face of the 19 government witnesses during the eight-day trial. courthousenews.com

Nixa, MO: Woman Linked to 35 Burglaries and Thefts
Christian County deputies believe a 24-year-old female taken into custody on Tuesday is connected to more than 30 burglaries. According to Christian County Sheriff's Office, deputies were called to a storage unit facility north of Nixa overnight for suspicious activity. There, they found the 24-year-old suspect, who was attempting to burglarize the facility. During the investigation, detectives were able to link the suspect to 31 other burglaries in Christian County, along with three auto thefts. ozarksfirst.com

Spartanburg, SC: Man causes disturbance in Walmart, threatens officer with boxed BB gun
Spartanburg Police said a man was arrested after causing a disturbance and threatening officers inside the Dorman Centre Walmart. Police said they were called to the store around 5 a.m. Tuesday. Managers said a man, later identified as 20-year-old Parrish Williams, came into the store and began throwing items on the ground and yelling. An officer said Williams picked up a BB gun that was still in the box, held it toward the officer and threatened to blow his head off, according to an incident report. Williams resisted arrest, but police said they were able to get him out of the store without incident. Williams was charged with public disorderly conduct. live5news.com

Kohl's Loss Prevention Agent Hangs On To Shoplifter's Car While She Tried To Drive Away: 'I'm not going back to jail'
Kinnelon woman was arrested after she alleged tried to steal nearly $1,000 of items from Kohl's, destroyed a security guard's cell phone, and tried to drive away with the security guard hanging onto her minivan. Agata Mucha, 43, of Kinnelon, was charged with robbery with force after she allegedly shoplifted $950 worth of clothes and jewelry from the Kohl's department store on Route 23 Monday afternoon. Mucha left the store without paying for $950 in merchandise and tried to leave the parking lot in her Toyota Sienna minivan but several cars blocked her exit. Mucha allegedly attacked a store security guard who approached Mucha in the parking lot. patch.com

Manchester, Maine: Rite Aid Pharmacy Tech pleads guilty to drug thefts
A pharmacy technician who worked at the Manchester Rite Aid pleaded guilty last week to charges of stealing drugs from there May 23 and to violating conditions of release. The plea came at a hearing at the Capital Judicial Center, where she was due to be arraigned on an indictment. Amanda J. Rickards, 28, of Livermore, was placed on deferred disposition for a year. Under the terms of the agreement, if she complies with certain conditions, she will be able to withdraw the plea to the felony charge of stealing drugs and instead plead guilty to a misdemeanor charge of theft. The agreement says that on May 23, 2015, "Ms. Rickards took 28 oxycodone 15 milligram tablets from a filled prescription prior to it being dispensed to the patient. Ms. Rickards subsequently sold these oxycodone tablets on the street." centralmaine.com

Card skimmers in overdrive at gas stations in Florida
"There have been incidents of skimming at the pump -- and other locations. In most cases, it is organized criminals groups and they tend to work an area before they go to a different area," Jeff Lenard, vice president, strategic industry initiatives at the National Association of Convenience Stores, said. "Between pickpockets and skimming, people will want to be alert over the holidays." "The trend is just a general straight line increase through 2015 -- it's dramatically up across all regions," Owen Wild, director of security marketing at NCR, a maker of ATMs and other payment systems, said. cbsnews.com

Which items are shoplifted the most during the holidays?
The holiday season is time for reflecting on the past year, spending time with family, and...shoplifting? According to Market Watch, a report by the Global Retail Theft Barometer detailed the rise in concern for shoplifting around the holiday season. In the report, stealing is a concern because of "escalating problems of organized retail crime, easy sale of stolen merchandise through online sites, reduced sales floor coverage, and the general perception of shoplifting as a 'low-risk/non-offensive' crime." The 10 most stolen items in the United States each year? Wine and spirits, makeup, fashion accessories and facial creams, swimwear and sportswear, sunglasses, mobile accessories, razor blades, lingerie or intimate apparel, DVDs and video games, and power tools. According to the report, wine and spirits top the list and are the third-most stolen thing globally. Makeup follows wine and spirits because "the products tend to be small and easy to pocket." Study author Ernie Deyle said that in most cases, "the more hip and on-trend the item, the more likely it will be stolen." palmbeachpost.com

Feds warn of fake merchandise this holiday season
Michael Kors, Gucci and Coach. Except, well, they're not. This pile of designer purses, sunglasses, even makeup is just a small piece of a pricy pie of confiscated, counterfeit merchandise. "The counterfeit merchandise coming into the U.S. costs about 750,000 U.S. jobs," said Marty Raybon, Director of Operations, Border Security. Agents and officers with Homeland Security say holiday shoppers watch out, revenue lost last year from knock-offs hit roughly $1.2 billion. About $27 million of that from the Detroit area. fox2detroit.com
Louisville, KY: Goodwill Employee arrested for $1,000 cash theft
A Goodwill employee is under arrest accused of stealing more than $1,000 from the company. Police say Tamara Harper was caught on camera taking money from the cash register from the store on Taylorsville Road and pocketing it. The alleged thefts happened in September and October but Harper was just arrested yesterday. whas11.com

Orange, CT: Guitar Center employee stole $500 from the store's safe
Police have arrested a man that they say stole money from the Guitar Center on Boston Post Road. John Soltesz turned himself over to police after learning that there was a warrant out for his arrest. The warrant stemmed from an investigation into money missing from the store. Police say 23-year-old Soltesz admitted to taking $500 from the safe while working at the Guitar Center. wtnh.com

Brookfield, WI: Rocky Rococo Pizza employee arrested for stealing a bank deposit valued at $5,700

Cargo Theft: Thanksgiving week over the last three years has seen thefts of $6 million in cargo, 44 semi tractors and 51 semitrailers, according to crime analytics group CargoNet

Corpus Christi, TX: La Palmera Mall power goes out as Reporter is going Live for her Holiday Mall Report; power comes on an hour later

Colorado Dept of Revenue and Lottery Enforcement Division run Sting Operation on 60 Convenience Stores; 4 facing felony charges

Gloucester Twp, NJ: Police unveil new retail theft prevention plan

Fayetteville, NC: Police Chief issues warning to potential holiday retail thieves, safety tips for shoppers

Australia: $3,000 shopping sprees for 'Tap and Go' bandits

UK: Northampton: 43 Retailers and Police unite to fight Shoplifting in Wellingborough

UK: Scotland: Jackets worth a total of $15,000 stolen from Kirkby Stephen store

Kay Outlet in the Tanger Outlets at Westgate, Glendale, AZ was the victim of a Grab & Run, merchandise valued at $3,799


Robberies and Burglaries
● Casey's General - Newton, IA - Armed Robbery
● Circle K - Elyria, OH - Armed Robbery
● CVS - Birmingham, AL - Armed Robbery
● CVS - Pinson, AL - Armed Robbery
● Dollar General - Hendersonville, NC - Armed Robbery / 3 suspects charged
● East Walpole Liquor - Walpole, MA - Armed Robbery / threatened with AIDS
● GameStop - West Seattle, WA - Robbery / Suspect not charged
● Kmart - Nashville, TN - Armed Robbery
● Party Hut - Roseville, MI - Burglary
● Quick Stop - Woodbury, NY - Shooting
● Shell - Houston, TX - Robbery / ATM
● The Range - Charlotte, NC - Burglary/ Guns
● Waldoboro Smoke Shop - Waldoboro, ME - Burglary
● Walgreens - Fresno, CA - Armed Robbery
● Wayne's Country - Hagerstown, MD - Armed Robbery
● Woodchuck IGA - Morgantown, WV - Armed Robbery
● 99 Cent Time - Elmont, NY - Armed Robbery


Featured Job Listings
Sponsored by NuTech National
Feature Your Job Here For 30 Days -
70% Aren't On the Boards
VP of Sales/Client Relations
More details coming soon
Confidential - Retained Search
Nationwide
Gus Downing
VP AP & Global Facilities
lululemon athletica
Vancouver, BC, Canada
lululemon athletica
Sr Mgr Corp Investigations
US Foods
Chicago, IL
US Foods
Dir LP
A'GACI
San Antonio, TX
A'GACI
Dir Safety & LP
Harbor Freight Tools
Calabasas, CA
Harbor Freight Tools
Director, LP
Save Mart Supermarkets
Modesto, CA
Save Mart Supermarkets
Dir AP
99 Cents Only Stores
Commerce, CA
99 Cents Only Stores
Dir LP
Pier 1 Imports
Fort Worth, TX
Pier 1 Imports
LP Dir
BevMo
Concord, CA
BevMo
Dir LP (Western Canada)
Walmart Canada
Calgary, CA
Walmart Canada
Director of LP
Pacific Sunwear
Anaheim, CA
Pacific Sunwear
Market AP Specialist
REI
Seattle, WA
REI
LP Officer
Bi-Mart Corp.
Yakima, WA
Bi-Mart Corp.
Zone Mgr, LP & Safety
Lumber Liquidators
Pomona, CA
Lumber Liquidators
Zone Mgr, LP & Safety
Lumber Liquidators
Sandston, VA
Lumber Liquidators

Daily Job Alerts


Appearing One Day Only
View our Internet Jobs Archives here
AP Team Leader
Target
Garden City, KS
Target
Dept Mgr LP & Safety
Lowe's
Union City, CA
Lowe's
Dept Mgr LP & Safety
Lowe's
Jackson, MS
Lowe's
LP Supervisor
Kohl's
Peoria, AZ
Kohl's
LP Manager
Kmart
Citrus Heights, CA
Sears Holdings Corp
DC LP Supervisor
Sears
Wilkes Barre, PA
Sears Holdings Corp
LP Manager
Sears
Los Angeles, CA
Sears Holdings Corp
LP Manager
Sears
Falls Church, VA
Sears Holdings Corp
LP Manager Hrly
Sears
Henderson, NV
Sears Holdings Corp
AP Manager
Sam's Club
Lansing, MI
Wal-Mart
Market AP Mgr
Walmart
Bristol, VA
Wal-Mart
Market AP Mgr
Walmart
Broken Arrow, OK
Wal-Mart
AP Manager in Training
Walmart
Benson, AZ
Wal-Mart
AP Manager in Training
Walmart
Fontana, CA
Wal-Mart
AP Manager in Training
Walmart
West Chester, OH
Wal-Mart
AP Manager in Training
Walmart
Teterboro, NJ
Wal-Mart
AP Manager in Training
Walmart
Escondido, CA
Wal-Mart
Area LP Mgr
24 Hour Fitness
Houston, TX
24 Hour Fitness
Regional LP Mgr
DHL
Sterling, VA
DHL



Home of the Industry's Original
On the Move
Sponsored by Civil Demand Associates
Post Your New Job or Promotion!
See all the Industry Movement


Your Career
Sponsor this section of the Daily
5 Reasons to Put Yourself in the Line of Fire as a Leader When something goes wrong with your employees, or organization, do you step in front of your team to address the problem head-on, or do you deal with the problem at a distance? Leaders should be at the center of any issue, and ready to take responsibility and fix the situation. Here's why: Teaching opportunity

7 Ways to Start Building Your Leadership Skills Today (No Matter Where You Are on the Ladder) No matter if you're on the lower rungs or top rung of the career ladder, there will come a time when you must take on a leadership role. Rather than waiting for the opportunity, there's no time like today to start developing those skills. Take a test

Why the Pursuit of Perfection Hinders Progress for Leaders Nobody is meant to be perfect, the challenges we face help us focus on the bigger picture and the purpose we're trying to achieve. Stop feeling the pressure of perfection and embrace any disruptions that come our way as a wake up call and chance to find peace in what we do. Balance your life

9 Tactics Great Leaders Use to Command a Room The ability to command a room can enhance your leadership power and the influence you have over others. This leadership skill is not easy to hone, but there are certain tactics you can use to make sure your presence is felt. Here are nine strategies great leaders use to command a room. Project your voice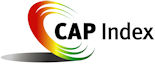 Tip of the Day
Sponsored by Vector Security
Perception becomes reality slowly on a macro level and it's difficult to change it if it's incorrect or doesn't portray the truth. It's the same reason law enforcement separates witnesses to ensure clarity and truth. The group mind becomes influenced by opinion and agendas and distorts the true reality. One can only rely on daily vigilance based on doing what's right to hopefully impact the individuals one works with on a daily basis to carry the experience forward and be witness to what is right.

Just a Thought,
Gus





Upcoming Events
---
Recruiting?
Get your job e-mailed to everyone... everyday
Post on our Featured Jobs Board!
Reach your target audience in 2016 every day!
Request our 2016 Media Kit
update account / change e-mail
unsubscribe FEEDBACK
www.downing-downing.com

Advertise With The D&D Daily




36615 Vine Street, Suite 103
Willoughby, OH 44094
440.942.0671
copyright 2009-2019
all rights reserved globally