The D&D Daily Mobile Edition
November 30,

2015



The LP Industry's #1 News Source - Informing, Educating and Instilling a sense of community



Spotlight on Leadership

Macy's Thanksgiving Day Parade
A look behind the scenes of the Macy's Thanksgiving Day Parade from an LP operational perspective. Giving you a look at the complexity of coordinating large-scale national events with law enforcement and the measures taken by LP to protect the brand.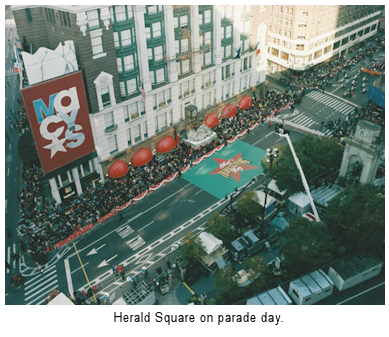 The 89th Annual Macy's Thanksgiving Day Parade took place on Thursday, November 26th 2015 at 9:00 am in New York City. It is estimated that upwards of 3 million viewers lined the parade route from the starting point at 77th Street down to its final destination at the Macy's Flagship Herald Square store at 34th Street. In addition, the audience on NBC's nationwide broadcast allowed another 50 million people to make the parade part of their Thanksgiving tradition.

The planning process begins in May. There are four distinct operations; rehearsal, balloon inflation, parade and dismantling/deflation. They are spread over four days. As the safety of attendees is of paramount importance, meetings are held with NYPD, FDNY, Port Authority Police, FBI and DHS to identify potential threats and develop contingency plans.

Today's planning involves open dialogue between Larry Sechuk, VP Special Operations – Macy's AP, and his team Dave Dagney, Director National Events and Walter Avelin, Manager of Law Enforcement Outreach with the FBI and NYPD. This year in particular, the frequency and urgency of communications was important. Any changes to the normal operation and protocols that were put in place had to be transparent to the viewing public and be seamlessly incorporated into the execution of the parade.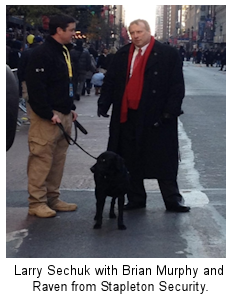 The Asset Protection team must also coordinate crowd control and protection for talent during rehearsals at Herald Square over two nights before the actual parade. One of the busiest crosstown streets, 34th Street, is closed each night to allow performers and the camera crews to coordinate timing and ensure that the marks are hit.

The Balloon Inflation takes place on Wednesday at 3pm on the Upper West Side with balloons on 77th and 81st Streets from Central Park West to Columbus Ave. This has become a major event as well. It draws tens of thousands of onlookers who want to get a sneak peek at the balloons. At 10:00 pm the process of clearing the inflation viewing audience from the perimeter around the Museum of Natural History begins. Once this is accomplished Central Park West must be made ready to stage the float convoy. This year 27 floats with a contingent of additional vehicles were part of the parade. The convoy is escorted by Macy's AP, Carlstadt Police, NJ State Police, Port Authority Police and NYPD. There is a temporary closure to traffic on the way into and through the Lincoln Tunnel to allow all elements to pass through. They must then travel about 45 blocks through some of Midtown Manhattan's busiest streets to get to their destination.

During the overnight hours Macy's AP must prepare access routes for guests who have tickets to the grandstands. They must also maintain a secure perimeter from 67th Street to 86th Street to keep unauthorized personnel out of the staging areas. At the same time a separate AP operation seals off 34th Street outside the Herald Square store to allow construction of the grandstands.

Thanksgiving morning presents its own set of challenges.

● Macy's grandstands uptown and downtown allow over 17,000 ticketed guests to view the parade from some of the best viewing locations along the route. Macy's AP partners with the Stapleton Security and their Air Scenting K-9 dogs to screen all guests prior to reaching the stands.
● Thousands of volunteers who march in the parade must be brought to secure locations to be costumed and then brought to the start line at Central Park West.
● A separate operation for the 350 children who ride the floats must be staffed and managed by the AP team.
● A 'frozen zone' from 34th Street to 39th Street and from Broadway to 8th Avenue must be created and maintained to facilitate the dismantling of floats and deflation of the balloons.
● All celebrities who ride the floats must be escorted at all times during the parade.
After months of preparation and planning it is finally time for a parade! Over 50 Macy Asset Protection executives team up with the FBI's JTTF, FDNY's Hazmat and Rescue units and thousands of New York's finest which include ESU/Counter Terrorism units to ensure that the parade goes according to plan without incident and that Santa arrives at Herald Square promptly at 12 noon.

In addition to the parade in NYC Sechuk and his team are also involved with the planning and safeguards at Macy's events nationwide during Thanksgiving week. These include; 2 additional parades, 5 tree lightings and 6 window unveilings.

Sechuk also takes the opportunity to 'Give Back' during the month of December. He organizes Macy's support to the Chicago Police Foundation's 'Operation Santa'. On the last weekend before Christmas CPD / USSS and other law enforcement organizations visit the homes of injured and fallen Chicago Police Officers. Their children are given gifts from Santa who personally delivers each one.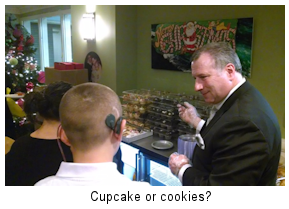 In New York City he has been a fixture at the Ronald McDonald House Christmas Party. This was originally started by the NYPD 19th Precinct. Macy's provides the one and only 'real' Santa and Sechuk serves cookies and cupcakes to the children. He also accompanies Santa to the 9th Precinct's Christmas Party. This is held in a school yard across from the precinct house. Local residents begin lining up as early as 6:00 am to meet Santa and get a special gift.

Once all of these holiday activities have concluded it is time to plan for the year ahead.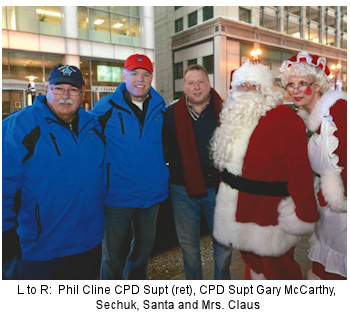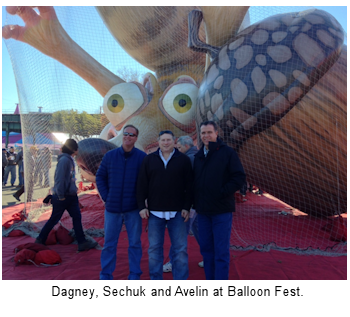 Thank you to Larry Sechuk, VP Asset Protection, Special Operations and Governmental Affairs, Macy's, for submitting the article and pictures above!


News Brief
Sponsored by WG Security Products, Inc.
Online Shopping Tops Stores on Black Friday Weekend - Online sales up 14%, store sales down 10%, according to estimates
Holiday shopping isn't what it used to be. A National Retail Federation survey on Sunday found that more people shopped online than in stores during the Thanksgiving and Black Friday weekend, a sign of how quickly and deeply American shopping habits have changed. This year, crowds at malls were thinner and stores were calmer over the Black Friday weekend. But online shopping, especially on mobile phones, surged as more retailers offered the same promotions online, often before items became available in stores and shoppers relished the joy of grabbing a deal while lounging at home.

Consumers spent an estimated $4.45 billion online Thursday and Friday, with Black Friday sales rising 14% from a year ago, according to Adobe Systems Inc., which tracks purchases across 4,500 U.S. sites. It estimated that more than half of Black Friday shopping came from mobile devices. At Wal-Mart Stores Inc. about half of online orders since Thanksgiving have been placed on mobile devices, almost double the amount last year, according to the retail chain.

Spending in stores fell 10% from last year on both Thanksgiving and Black Friday, according to retailing research firm ShopperTrak. Thanksgiving sales in stores fell from slightly more than $2 billion last year to $1.8 billion. Black Friday sales were off more than $1 billion - from $11.6 billion a year ago to $10.4 billion. wsj.com dallasnews.com

Thousands protest police shooting in Chicago, disrupting Magnificent Mile Black Friday shopping, 3 arrested
Police kept a distance from the protesters and blocked traffic from entering onto Michigan Avenue. North Michigan Avenue merchants haven't said how the protests hurt their bottom line. There was an element of the surreal throughout the day. Michigan Avenue businesses did feel the impact of Friday's protest over McDonald's death, as several stores were forced to close hours early on one of the busiest shopping days of the year. Shoppers on the second and third floors of a Crate & Barrel could be seen lining up along windows taking pictures with their phones of throngs of protesters in the streets. Some of the demonstrators linked arms to form human chains in front of main entrances to stores on both sides of Michigan Avenue for more than three blocks. Some of the demonstrators linked arms to form human chains in front of main entrances to stores on both sides of Michigan Avenue for more than three blocks. Store employees were directing shoppers to exit from side doors. When one person tried to get through the front door of Saks Fifth Avenue, protesters screamed at him, shouting, "Shut it down! Shut it down." Entrances were also blocked at the Disney Store, the Apple Store, Nike, Tiffany & Co., and Neiman Marcus. Many shoppers seemed to take the disturbance in stride. Some even snapped photos of the crowd. yahoo.com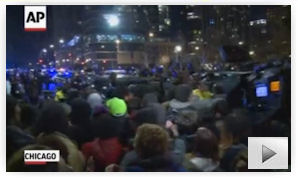 Minneapolis, MN: 1 man dead, 1 arrested after shooting at Black Friday protest
The mass of people marched around the block that hosts Westlake Park before converging into the Macy's mega department store to call attention to shoppers that Black lives are more important than Black Friday. One person has been arrested for allegedly trying to break a store window at Westlake Mall with a rock, while a second person was arrested a short time later as the crowd tried to force their way past officers at Pacific Place Mall, police said. The shooting took place near a police precinct where demonstrations were taking place. They found a man dead with a gunshot wound inside, and arrested another man inside the house. financialcv.com

Walmart Spokesman Says No 'Actionable Threats' Across Country
Walmart Spokesperson Brian Nick told reporters this morning that the live and automated bomb threats called in to Walmart stores across the country last night did not result in an actionable security risk at any time. He says there have been no reports of calls today. "This time of year we get automated, sometimes computer-generated, sometimes people call in and do issue bomb threats to the stores and it's not localized to Maine, it's happened in other areas of the country and it's something, unfortunately, that we deal with on occasion during busy time periods - Black Friday is no exception, of course. And so that's really what's going on, it's tapered from what was happening over the weekend." Officials across the state are still investigating the series of bomb threats at Walmart stores Saturday night. Somerset County officials confirm the Walmart in Palmyra was evacuated around 8 p.m. after a bomb threat came in. Houlton Police and Calais Police say a similar threat came to their departments. Both stores were evacuated, as well, and no bomb was found in the store. We're told similar threats were made to Walmart stores in Biddeford, Windham, Skowhegan and Scarborough. wabi.tv

Black Friday Death Count: New Website Tracks Injuries, Fatalities Since 2006
A new website has started tracking fatalities and serious injuries resulting from the manic shoppers trying to get the best deals on toys, electronics, and other big-ticket items that American stores offer in the early morning hours of Black Friday. BlackFridayDeathCount.com has kept track of fatalities and injuries on Black Friday since 2006, though the concept of Black Friday has been around much longer than that. The modern version of Black Friday has actually been around in the United States since the 1950s. The term was invented by police officers in Philadelphia who referred to it as such because of the traffic jams and pedestrian congestion caused by shoppers on the day after Thanksgiving.

The total fatality count from Black Friday between 2006 and 2014 is seven deaths and 98 injuries. As far as the deaths go, only two of the deaths included in the Black Friday count have been a result of people being "trampled" by aggressive deal seekers. Two more were a result of a shooting in a 2008 Black Friday incident at a Toys 'R Us in Southern California. The other fatalities were a result of car crashes that were deemed to be a result of Black Friday shopping. The injuries are largely a result of either Black Friday "stampedes" or as a result of Black Friday shoppers fighting over items they'd waited hours in line for, often in blistering cold temperatures. inquisitr.com

RFID overhead readers for effective and discreet loss prevention
Nedap, a global leader in loss prevention and stock management technology for the retail sector, has launched the next generation !D Top: a RAIN RFID overhead reader for Electronic Article Surveillance (EAS). This ceiling-mounted RFID reader takes up no selling space in the store, offers reliable detection and prevents false alarms with state-of-the-art tag filtering and direction detection. Even if a retailer is not implementing RFID yet, store staff can simply attach pre-programmed RFID hard tags to the merchandise and use the !D Top for EAS purposes without any software integration at all. The out-of-the-box character makes it a perfect first step with RFID, because the !D Top can easily be integrated into any total RFID solution for in-store merchandise tracking in the future. nedap-retail.com

Gas Theft Gangs Fuel Pump Skimming Scams
Few schemes for monetizing stolen credit cards are as bold as the fuel theft scam: Crooks embed skimming devices inside fuel station pumps to steal credit card data from customers. Thieves then clone the cards and use them to steal hundreds of gallons of gas at multiple filling stations. The gas is pumped into hollowed-out trucks and vans, which ferry the fuel to a giant tanker truck. The criminals then sell and deliver the gas at cut rate prices to shady and complicit fuel station owners. Agent Steve Scarince of the U.S. Secret Service heads up a task force in Los Angeles that since 2009 has been combating fuel theft and fuel pump skimming rings. Scarince said the crooks who plant the skimmers and steal the cards from fuel stations usually are separate criminal groups from those who use the cards to steal and resell gas. krebsonsecurity.com

$1.5M Spent on CEO Security at Amazon - $700K at Apple
The life of a one of the world's best-paid and most powerful CEOs sounds pretty sweet, except for one thing: lot's of people are out to get you. That's the conclusion one must draw from taking a look at some of the security budgets of Fortune 100 CEOs. Apple, for instance, spent $699,133 keeping CEO Tim Cook safe in 2014, according to a security filing unearthed by Patently Apple. And while that might seem like a lot of money, it actually pales in comparison to the security budgets of Oracle CEO Larry Ellison and Amazon CEO Jeff Bezos -- their companies each spend more than $1.5 million on CEO-security, according to a report by Equilar. fortune.com

Report: Regulators ready to block Staples-Office Depot merger
Federal regulators scrutinizing Staples' $6 billion-plus bid to buy rival Office Depot are leaning against the deal and are preparing to block it, The Post has learned. Regulators are wary of a tie-up that will result in a single nationwide office supply giant to serve big corporate and government clients, two sources said. The Federal Trade Commission has until Dec. 8 to decide whether to sue to halt the deal after extending its review. "They are ramping up for litigation," said one source close to the situation. There's also the possibility that the agency will delay its decision again in an effort to extract more concessions from Staples, which reached the deal to buy Office Depot in February. nypost.com

More Than 121 Million Holiday Shoppers Plan to Shop Online on Cyber Monday

Britain Adopts Black Friday With an All-American Frenzy

Report: Judge OKs sales of 47 Haggen stores

Survey: Retailers with the best and worst return policies

Cargo Theft - Catching trailer thieves with bait; U.S., insurer parking trackable cargo trucks to entice, snare crooks


Last week's most popular news article --

FBI and Homeland Security warn 18,000 law enforcement agencies
- Lookout for Copycat Killers on Soft Targets
The FBI and Department of Homeland Security sent an overnight bulletin to 18,000 local law enforcement agencies telling them "to be on the lookout for suspicious people conducting surveillance on soft targets in the United States," NBC News reported. Lone-wolf or self-radicalized terrorists "could seek to replicate the effects of the Paris attacks," according to the feds' warning to local cops. The bulletin, however, said there's no credible threat of an upcoming attack on US soil. Feds said terrorists are more likely to hit Europe and other overseas targets because of geography and other "societal factors," NBC and CNN reported. nypost.com

All the News - One Place - One Source - One Time
The D&D Daily respects your time
& doesn't filter retail's reality

Report Your News!
(content subject to approval)



NRF: 3 Things You Should Know About Data Security and Holiday Shopping
Will new "EMV" credit cards cause longer lines on Black Friday? Could new computer malware lead to data being hacked again? Are retailers doing enough to safeguard consumer data? With millions of shoppers pulling out their cards during the Thanksgiving weekend and throughout the holiday shopping season, those and other questions are in the news. The good news is that credit card data is safer than ever, and retailers are working this holiday season to make it even safer.

Longer Lines?
It does take a few seconds longer to process transactions with the new EMV cards than traditional cards. That's because the cards U.S. banks are issuing are chip-and-signature rather than the more secure chip-and-PIN cards used in most of the rest of the world. In other countries, you insert your card, punch in the PIN while the transaction is processing, and are free to go as soon as it says approved. Here, consumers have to wait while the transaction processes and can only sign at the end.

Extra seconds can add up, but will lines really be longer? That's a legitimate concern, but processing time is only one of the factors in the equation. Some shoppers walk up to the cash register with their credit cards already out and disappear as soon as the sale is done. But we've all been behind those who don't open their wallets or purses until asked, stop to chat and rearrange all of their bags before leaving. What about shoppers who fumble the first time they use a chip card? That might happen the first time, but after the first few purchases it becomes muscle memory the same as swiping. Will there be technical glitches here and there? Yes, but those are aberrations rather than the norm.

Is the delay worth waiting for? By relying on an easily forged signature, U.S. chip cards are not as secure as those that rely on a secret PIN. But they are certainly more secure than a magnetic stripe card. For security-conscious consumers, added seconds are worth some added security.

Malware
There is new malware out there. It's called ModPOS and it's nasty stuff. It can burrow into a retail, bank or other business computer system, steal card numbers and other data, and it's very difficult to detect. When the story broke this week it sounded like this was a brand new threat and businesses had only days to solve the problem before Black Friday. The truth is that cybersecurity firms figured out how to fix it six weeks ago and have been working with retailers and other businesses ever since. The threat was minimized, in part, due to the work of organizations like the NRF Information Technology Security Council that share cyber threat information among retailers. At this point retail IT teams know how to find it, what to do and most have done it.

Securing Credit Card Data
Most retailers have completely re-evaluated their data security procedures since the hacking incidents that grabbed headlines two years ago. The industry is spending hundreds of millions of dollars a year on stronger firewalls, tougher encryption and other technology to protect databases. How do hacking and EMV relate? EMV cards are more difficult to counterfeit. But that only makes it harder to use stolen card numbers after they have been stolen. EMV does not stop data from being stolen in the first place. All cards and all card readers could be EMV and it would still not stop criminals from hacking card data. That's why retailers have made it clear that the new cards can play an important role - especially if equipped with PINs - but are only one part of the fight.

The Bottom Line
Data security is a never-ending game of high-stakes leapfrog - build a higher wall and criminals will come back with a taller ladder. Better security of databases, information sharing to help each other stop malware and hacking, more sophisticated credit cards, and innovations involving smartphones are all part of the answer. Until the perfect combination is found, retailers are committed to building walls faster than criminals can build ladders. nrf.com

Toy manufacturer VTech shuts down app store - 5M customer details stolen
Toy manufacturer VTech has suspend its app store following a hack that saw the personal details of five million customers stolen. The Learning Lodge app store -- which provides downloads of apps, games, music and books for toys made by the Hong Kong based company -- had its database hacked on November 14, VTech confirmed on Friday. "In total about 5 million customer accounts and related kids profiles worldwide are affected," and update posted on the company's website read. Included in the details taken were names, genders and birthdates of children stored in the system. wired.co.uk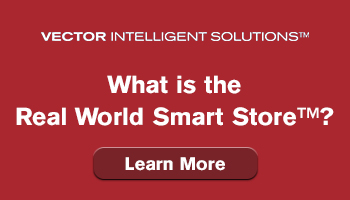 Spotlight on Stanley Security

STANLEY Security and I-View Now Announce Partnership for Live, Actionable Verified Alarm Response

INDIANAPOLIS, IN – (November 23, 2015) – STANLEY Security, a leading global manufacturer and integrator of comprehensive security solutions for a wide range of industries, announces its partnership with I-View Now, a cloud-based video verification service that communicates event- based clips and live video from alarm events using its award-winning central station video interface. The partnership strengthens STANLEY Security's position as a superb video alarm verification monitoring services provider and now enables its customers to participate in the real-time decision-making process of determining the likelihood of a crime in progress associated with their alarm activity.

I-View Now was created to simplify verification of video alarms during the dispatch process, help reduce false alarms, and to increase apprehensions through the cloud-based portal, where live, situational events can be viewed. When a customer's alarm is triggered, the ProtectionNet™ Customer Service Center operator can watch a recorded clip of the circumstances that caused the alarm, as well as view the facility or property in real-time. This removes the guessing game about what caused the system to go into alarm, allowing for quick, direct and dependable police dispatch. Simultaneously, customers can look at the same actionable video — on their mobile devices or computers — that the central station operator is viewing to help determine the authenticity of the incident and communicate with the central station.

Industry experts anticipate that this collaboration between the operator and the customer – seeing the tangible, detectible event at the same time – will have long-reaching impact with first responders and law enforcement where delayed response and false alarms are an ongoing issue. Providing dependable, accurate information, by both viewing parties, as the event is playing out, could significantly decrease false alarm incidents and result in improved outcomes with police departments around the country.

We look forward to a mutually beneficial, long-term partnership with I-View Now, one that has generated enormous interest in our ability to offer our customers an expanded portfolio of video verification options with mobile capabilities," states Rich Mellott, Director of Product Management, STANLEY Security. "In the past, we've had to manage disparate proprietary solutions, and, while it served our needs at the time, we now have the flexibility to provide a greater value of situational awareness in a highly reliable, rapid and secure way to STANLEY's legacy customer base and new customers alike."

"We all agree the traditional burglar alarm is a deterrent to crime, yet we also know video verification is a significant enhancement to traditional security solutions," said Larry Folsom, President and CEO of I-View Now. "End users want to consume actionable video whenever they want to. With our partnership, STANLEY customers will not only be able to view live video of their facilities, but they can also touch a button to call the central monitoring station at that moment, if they choose to."

For more information on the partnership and STANLEY's alarm verification solutions, please visit www.stanleycss.com/solutions-by-need/video-surveillance.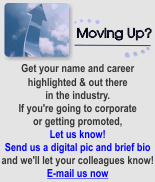 "Live in NYC" 2015
Event Kickoff
Live from New York, it's the D&D Daily! MCs Joe LaRocca (VP & Senior Advisor, Loss Prevention, RetaiLPartners) and Amber Bradley (Brand Strategist, Calibration, LLC) kickoff our marathon 7-hour broadcast - filmed live from downtown NYC on January 12, 2015, during the NRF Big Show. Amber and Joe give us a quick preview of what's to come in a jam-packed day full of informative and entertaining interviews on timely topics with leaders of the LP industry.

Solution Providers, have a video or commercial you want to publish? Contact us.


e-commerce

Sponsored by The Zellman Group
50% of Black Friday shoppers opted for e-commerce this year
An equal number of U.S. shoppers sought to buy items online as they did in physical stores over the Thanksgiving weekend, according to a closely watched survey by the leading retail industry lobby, highlighting the growing importance of e-commerce during the crucial holiday shopping season. The NRF said that its survey of 4,281 consumers showed that shoppers on average spent or planned to spend about $300 over the weekend, which runs from Thursday, Nov. 26 through Sunday, Nov. 29. That is down from about $381 over the same weekend last year, although the NRF said those numbers are not comparable because it changed the survey's methodology. venturebeat.com

PayPal, Target websites suffer outages as retailers struggle with Cyber Monday business
Users of the popular online payment processing service PayPal have reported major problems logging in or making transactions - a critical time as Cyber Monday sales are in full swing. Twitter was full of complaints from merchants and customers. There was no mention of the outage on PayPal's Twitter account and a request for comment from PayPal was not immediately answered. But on PayPal's merchant notification page, there was an alert of a "major impact" to PayPal APIs (application program interfaces) and its website. The website downdetector.com said a heat map of PayPal's problems showed widespread outages affecting users in North America and Europe.

The U.S. department store chain Target was also reporting problems with its website on Monday morning. It blamed heavy Cyber Monday traffic. Visitors to target.com were met by an apology graphic that read: "So sorry, but high traffic's causing delays. If you wouldn't mind holding, we'll refresh automatically & get things going ASAP." cbc.ca

Tips to stay safe online during Cyber Monday madness
We, as shoppers, love the convenience of paying via our PCs, laptops, smart-phones and other internet-enabled gadgets. Unfortunately, criminals love it too. Retailers are expecting a surge in online consumer spending, driven by the hunt for a good bargain, but there is a downside as this spike can help hide fraud. Cyber con artists usually want one of three things: your money, your identity, or control of your computer. They aim to drain your bank account, use your online credentials to cover their tracks, and turn your computer into a tool they remotely control and rent out to other scammers. With identity fraud on the rise (one in four adults in the UK is believed to have fallen victim to identity theft at some point in their lives), we need to be able to recognize cyber-criminal activity so we don't get caught out, especially in the lead up to Christmas. retailfraud.com

Mobile and biometric authentication may replace PINs by 2020
Financial technology experts are predicting that the PIN number will be obsolete by 2020 as banks turn to biometric authentication technology, a recent study unveils. According to a report by The Telegraph, banks will encourage their customers to use biometric readers or contactless payments at retail stores and ticket terminals instead of the standard "chip and PIN" system, by offering discounts and arguing that the technology offers a more secure transaction. Several major banks, including Halifax and Barclays, have said that PINs are a flawed security measure that is inadequate in protecting customers against identity fraud. Banks have introduced new rules that state that customers who write down their PIN, even in disguised form, will be considered negligent. thepaypers.com

Four E-Commerce Lessons From Black Friday Weekend 2015

77% of consumers will shop new retail sites and stores this holiday season
"Fraud is not a person - it is a dynamic grouping of statistics that deviate from the norm."
Stuart B. Levine, CFI, CFCI
CEO, The Zellman Group & Zelligent


ORC News
Sponsored by NEDAP
Quincy, MA: Man charged under new Retail Crime Law
Prosecutors say a Quincy man may have made Massachusetts criminal law history when he became one of the first people charged under a new state law targeting organized retail crime. Prosecutors say Feng Deng, 71, was one of three people who had been running a storefront business in downtown Boston that made tens of thousands of dollars reselling variety of products that had been stolen from other downtown businesses by a ring of shoplifters. Boston police raided the business, called My-Tan Fashion, on Tuesday and seized more than 5,000 items with an estimated retail value of more than $100,000, according to the Suffolk County district attorney's office.

Deng and his two alleged accomplices, 49-year-old Cindy Tran of Malden and 54-year-old Phuong Quach of Dorchester, were arraigned on charges of receiving stolen property worth more than $250, distributing counterfeit goods and the new charge of leading a retail crime operation, which was created under a state law passed in April. Boston Municipal Court Judge Michael Coyne ordered all three defendants to give up their passports and set bail at $500 for Quach and $300 for Feng and Tran. patriotledger.com

Calgary, CN: Shoplifting can net Calgary criminals up to $15K a day, police say
Calgary police and retailers are joining forces to combat organized retail crime, that drops tens of thousands of dollars into the drug trade every single day. "It is a growing problem in Calgary and Canada as a whole, costing Canadian retailers an estimated $4.6 billion each year," Calgary police Cst. Andrew Critchley said at a news conference Wednesday. The money goes directly to the drug trade, Critchley said, and the dollar amounts in Calgary can be massive. "We have identified people that can steal up to $10,000 to $15,000 a day, six or seven days a week." The general manager of loss prevention with London Drugs says higher prices are only one consequence. cbc.ca

Woodbury, MN: Thieves spray tear gas during $9,000 Twin Cities' Victoria's Secret theft
Thieves used tear gas to escape a Victoria's Secret store Thanksgiving Day, forcing an evacuation of the store. Police responded to the Woodbury Lakes shopping center lingerie store at 9 p.m. after a sales clerk followed two females who each grabbed a pile of merchandise and ran out of the store. As the employee followed, she was attacked with what was believed to be pepper spray. After police testing, the spray was found to be a tear gas compound, according to Michelle Okada, public information officer for Woodbury Public Safety. Employees estimated nearly $9,000 of damages, including the merchandise taken and damage from the spray. inforum.com

Lafourche Parish, LA: Deputies arrest one man, search for others in $6,000 retail theft ring
Lafourche Parish Sheriff Craig Webre announced that they have made an arrest in an investigation into a suspected retail theft ring. Webre says deputies have recovered over $6000 in stolen merchandise from several Walmart stores in South Louisiana. They have also arrested one suspect, Edward Lawson and issued a warrant for a second suspect, Willie Holmes. According to deputies, they began an investigation earlier this month into two incidents at the Walmart Supercenter in Raceland. On, Saturday, November 14, three men were seen leaving the store with over $800 worth of merchandise without paying for it. Two of the men seen leaving the store were later identified as Lawson and Holmes. In another incident on Wednesday, November 18, a male suspect attempted to steal over $300 worth of merchandise from the store. During the investigation, deputies learned that a group of individuals, including Lawson and Holmes, had committed several thefts at Walmart stores across South Louisiana. ksla.com

Corpus Christi, TX: Three arrested at Academy Sports, hitting store and cars in the parking lot
Three suspects accused of theft were to taking items from some holiday shopper's cars, as well as stealing items from a local department store. The two men and a woman were arrested in the Academy parking lot off of South Padre Island Drive around 3:15 p.m. According to police, the three are accused of trying to take items from cars but were caught trying to take two Yeti coolers from the Academy store. Police say the three were charged with theft and are investigating other items found outside the store that could have been taken from different locations. kiiitv.com

Plainville, MA: Dewalt tool thief may have hit Lowe's in CT, RI, and MA
The Plainville Police Department is investigating a theft at Lowe's that occurred on October 29th. A male subject entered the store just before 5:30 p.m., filled a cart full of Dewalt Tools, and exited the store without paying for the items. Several Lowe's in Southern New England have been hit by the same subjects, in the same vehicle, a light blue/teal colored Chevy Cavalier 4 door. Stolen plates have been put on the vehicle to deter identification. Massachusetts plates and Rhode Island plates have been used. Lowe's in Rhode Island, Massachusetts, and Connecticut have all been victims of the thefts, which range in the thousands of dollars' worth of merchandise being stolen. Police say the suspects are in and out of the stores in two to three minutes. turnto10.com

Mesa, AZ: Salt River and Mesa Police target shoplifters on Black Friday
Mesa Police released footage of a woman allegedly stealing over $1,200 in electronics from a store. Her arrest came as part of the annual Fade to Black Friday ant-shoplifting effort. Mesa and Salt River police departments joined forces to help East Valley retailers combat holiday shoplifting during the third annual operation Fade to Black Friday. Shoplifting harms businesses large and small, and the cost of the loss is often passed on to consumers, Mesa police Lt. Scott Martin said. The effort launched last week in preparation for the bustling Black Friday sales and shopping season. Mesa police said officers involved in the operation already arrested 35 people for shoplifting and recovered more that $4,000 in stolen merchandise. Many of the people arrested had prior criminal history, including theft and drug possession, police said. Last week's shoplifting arrests included a woman who stole over $1,000 in electronics using a plastic tub and a man who hid gloves, women's leggings, baby shoes and a book in his loose-fitting pants, according to police reports. azcentral.com

Mt Juliet, TN: Undercover cop helps nab Belk shoplifters
Two women were taken into custody Friday morning after an undercover officer reportedly spotted them shoplifting. According to a release, the undercover officer spotted Beverly Johnson, 55, and Laquinta Sanders, 28, entering Belk at Providence Marketplace just before 9 a.m. with a large empty handbag. The officer alerted the retailer of the suspicious behavior and the two women were reportedly captured on surveillance video removing a plastic Belk bag from a purse and allegedly stuffing it with clothing, perfume and jewelry. wkrn.com

Tilton, NH: Police seek man in $2,500 theft of baby formula
Police said they're looking for a man who stole thousands of dollars of baby formula from Walmart stores in Laconia and Tilton. The product was stolen during several trips over the past week, and police said they're using surveillance photos to try to catch the man. Investigators said the man walked into the stores, filled carts to the brim and walked out. "Somewhere in the neighborhood of $2,500 worth of baby formula," Tilton Police Chief Robert Cormier said. "The suspect took all of the baby formula." Police said surveillance photos show the face of the man, who could have felony charges. wmur.com

Johnson City, TN: Woman arrested for Felony Theft at J C Penney's; steals over $500 worth of makeup
Johnson City Police have arrested a woman for shoplifting at the Johnson City Mall. Saturday, Officers responded to the store and arrested 29 year-old Lena Wright of Bristol, VA. Officers discovered that Wright had entered the store and concealed $533 of makeup items. wjhl.com

Athens, GA: Female Shoplifters make several trips in-out of Ollie's

Columbus, OH: Over $1,000 of Kohl's merchandise recovered as 2 suspects flee

Troy, MI: 2 arrested in Victoria's Secret $800 theft attempt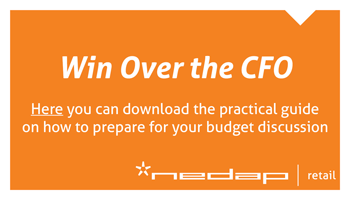 Do you have an ORC case to share?
Share your ORC news and help the industry grow


Retail Crime News

Sponsored by Security Resources
Tampa, FL: Man arrested in Citrus Park Mall, Mayor's Jewelers Robbery, Shooting
A 22-year-old man was arrested Sunday in a robbery and shooting at a crowded shopping mall last week. According to Hillsborough sheriff's investigators, Andrew Nicholas Cohen, from Tampa, told the jewelry store employee he wanted to purchase a necklace for his mother. The employee let Cohen try on the necklace, valued at several thousand dollars, and Cohen ran. When the employee chased him, Cohen turned, fired a single gunshot near the mall side entrance of Dick's Sporting Good and kept running. The employee caught up with Cohen in the mall parking lot and managed to take back the necklace, the Sheriff's Office said. The thief escaped in a car. tampabay.com

Henrico Co, VA: 'It sounded like a warzone,' neighbor says after shootout at T.G.I. Friday's leads to crash
Police confirm that a shootout at a T.G.I. Friday's restaurant in Henrico's East End led to a crash involving three cars Friday night. That accident happened at Williamsburg Road and South Laburnum around 8 p.m. T.G.I. Friday's workers showed a reporter a divot in their front door pillar is from a stray bullet. Police confirmed the violence kicked off two doors down as Black Friday shoppers were busy grabbing deals at White Oak Mall. wtvr.com

Augusta, GA: 79 year old woman arrested for stealing $2,300 of merchandise from Macy's on Black Friday
A woman is behind bars after stealing thousands of dollars worth of items from Macy's at the Augusta Mall during Black Friday shopping. 79-year old Shirley Boyd of Augusta was arrested by Richmond County deputies for stealing items totaling $2,383 in the Macy's jewelry department. Boyd was caught putting the items in her purse and tote bag by a loss prevention employee. Boyd told investigators that she took the items because she wanted to get presents for her family and friends, but did not have the money to purchase them. According to the incident report, Boyd has two prior shoplifting convictions. cbs46.com

Bronx, NY: AT&T employee duct taped to chair during robbery
Police are looking for two men who they said duct taped an employee to a chair and raided an AT&T stock room in the Bronx. The robbery occurred last Thursday morning as the worker was opening the store on East 204th Street in Norwood. The worker was not hurt. The pair got away with 38 iPhones and the employee's phone, police said. cbslocal.com

Los Altos, CA: Two juveniles arrested in connection with 12 downtown burglaries
The Los Altos Police Department today announced it has apprehended two suspects in the recent string of downtown Los Altos commercial burglaries. Authorities are withholding the identities of the juvenile suspects, ages 15 and 17, from Santa Clara and Palo Alto, respectively. Los Altos investigators interviewed both suspects, who were issued citations and released to their parental guardians. The arrests come one day after Los Altos police released photos and video surveillance footage of the two suspects, who are believed to have committed 12 burglaries of downtown businesses over two weekends. losaltosonline.com

Janesville, WI: Saturday evening Bomb threat prompts evacuation of Janesville Mall

Cambridge, OH: Accidental Discharge of a Firearm inside Walmart, no injuries

Allentown, PA: Grocery store owner draws and fires at Armed Robbers; no injuries, no arrests

Barboursville, WV: Man arrested after shooting / wanton endangerment in Wal-Mart parking lot

Gaffney, SC: Shoplifter tosses lit cigarette into face of Walmart LP officer

Houston, TX: Friendswood Police investigating ATM Skimmers caught on tape doing install at Valero

Port Elizabeth, South Africa: Crowd of shoppers break down Checkers doors on Black Friday
Security and store management closed the store's doors but that merely agitated the crowd, who then broke down the glass doors and forced their way through. In one of the Facebook videos in the article, shoppers can be seen fighting over packets of frozen chicken. enca.com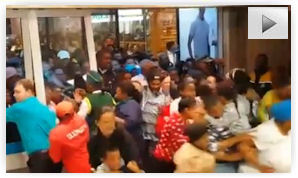 UK: London: "Watches of Switzerland" hit by Black Friday $120,000 Smash & Grab in London's Knightsbridge

Jamaica: Cashier and Security Guard at a Total gas station accused of stealing over $100,000

Kay Jewelers in the Patrick Henry Mall, Newport News, VA was the victim of a Grab & Run on Friday afternoon, merchandise valued at $3,899

Kay Jewelers in the Victoria Gardens Mall, Rancho Cucamonga, CA was the victim of a Grab & Run last Tuesday evening, merchandise valued at over $8,000

Kay Jewelers in the Inland Center Mall, San Bernardino, CA was the victim of a Grab & Run last Wednesday evening, merchandise valued at $1,995

Kay Jewelers in the Friendly Center, Greensboro, NC was the victim of a Grab & Run on Thursday evening, merchandise valued at $8,999

Kay Outlet in the Las Vegas Premium Outlet was hit with a Grab & Run last Tuesday evening. The lone suspect fled with a $32,000 Rolex men's watch.

Robberies and Burglaries
● AT&T – Bronx, NY – Armed Robbery
● Circle K – Fort Myers, FL - Armed Robbery
● Circle K – Erie, PA – Armed Robbery
● Dollar General – Jackson, MS – Armed Robbery
● Dollar Tree – Lehigh, FL – Armed Robbery
● Family Dollar – Lehigh, FL – Armed Robbery
● Family Dollar – Tampa, FL – Armed Robbery
● Family Dollar – Jackson, MS – Armed Robbery
● Holiday – Rochester, MN – Armed Robbery
● Johnie's Food – St Petersburg, FL – Shooting/1 killed
● iWireless – Waterloo, IA – Armed Robbery
● Midway Grocery – Shreveport, LA – Armed Robbery
● Safeway – San Mateo, CA – Armed Robbery
● Shell – Hoover, AL – Burglary
● Speedway – Tipp City, OH – Robbery
● Star Beauty – Chicago, IL – Burglary
● Stop Quick – Methuen, MA – Armed Robbery
● Sunoco – Parma, OH – Armed Robbery/Owner Murdered
● Verizon Wireless – Los Altos, CA – Burglary
● Verizon – Ocala, FL – Burglary
● Walgreens – St Louis, MO – Armed Robbery
● 7-Eleven – El Paso, TX – Armed Robbery
● 7-Eleven – Lubbock, TX – Robbery
● 7-Eleven – Santa Clarita, CA – Armed Robbery



Featured Job Listings
Sponsored by NuTech National
Feature Your Job Here For 30 Days -
70% Aren't On the Boards
VP of Sales/Client Relations
More details coming soon
Confidential - Retained Search
Nationwide
Gus Downing
VP AP & Global Facilities
lululemon athletica
Vancouver, BC, Canada
lululemon athletica
Sr Mgr Corp Investigations
US Foods
Chicago, IL
US Foods
Dir LP
A'GACI
San Antonio, TX
A'GACI
Dir Safety & LP
Harbor Freight Tools
Calabasas, CA
Harbor Freight Tools
Director, LP
Save Mart Supermarkets
Modesto, CA
Save Mart Supermarkets
Dir AP
99 Cents Only Stores
Commerce, CA
99 Cents Only Stores
Dir LP
Pier 1 Imports
Fort Worth, TX
Pier 1 Imports
LP Dir
BevMo
Concord, CA
BevMo
Dir LP (Western Canada)
Walmart Canada
Calgary, CA
Walmart Canada
Director of LP
Pacific Sunwear
Anaheim, CA
Pacific Sunwear
Market AP Specialist
REI
Seattle, WA
REI
LP Officer
Bi-Mart Corp.
Yakima, WA
Bi-Mart Corp.
Zone Mgr, LP & Safety
Lumber Liquidators
Pomona, CA
Lumber Liquidators
Zone Mgr, LP & Safety
Lumber Liquidators
Sandston, VA
Lumber Liquidators

Daily Job Alerts


Appearing One Day Only
View our Internet Jobs Archives here
AP Team Leader
Target
Garden City, KS
Target
Dept Mgr LP & Safety
Lowe's
Union City, CA
Lowe's
Dept Mgr LP & Safety
Lowe's
Jackson, MS
Lowe's
LP Supervisor
Kohl's
Peoria, AZ
Kohl's
LP Manager
Kmart
Citrus Heights, CA
Sears Holdings Corp
DC LP Supervisor
Sears
Wilkes Barre, PA
Sears Holdings Corp
LP Manager
Sears
Los Angeles, CA
Sears Holdings Corp
LP Manager
Sears
Falls Church, VA
Sears Holdings Corp
LP Manager Hrly
Sears
Henderson, NV
Sears Holdings Corp
AP Manager
Sam's Club
Lansing, MI
Wal-Mart
Market AP Mgr
Walmart
Bristol, VA
Wal-Mart
Market AP Mgr
Walmart
Broken Arrow, OK
Wal-Mart
AP Manager in Training
Walmart
Benson, AZ
Wal-Mart
AP Manager in Training
Walmart
Fontana, CA
Wal-Mart
AP Manager in Training
Walmart
West Chester, OH
Wal-Mart
AP Manager in Training
Walmart
Teterboro, NJ
Wal-Mart
AP Manager in Training
Walmart
Escondido, CA
Wal-Mart
Area LP Mgr
24 Hour Fitness
Houston, TX
24 Hour Fitness
Regional LP Mgr
DHL
Sterling, VA
DHL



Home of the Industry's Original
On the Move
Sponsored by Civil Demand Associates
| | |
| --- | --- |
| | Sherry Nichols was named Regional Loss Prevention Manager for Destination Maternity Corp. |
| | David Kita was named Asset Protection Supervisor - E-Commerce and Fulfillment for Hudson's Bay Company. |
Post Your New Job or Promotion!
See all the Industry Movement


Your Career
Sponsor this section of the Daily
The Compelling Case for Having a Coworker as Your Mentor When looking for someone to help guide us on the path to success, we often turn to those older than us, but sometimes the best learning comes from our peers. Having a mentor who is also your peer has its benefits and advantages. Here are some examples. Honest feedback

5 Things to Look for in Your Next Incredible Mentor Mentoring is a priceless gift. You are getting invaluable information that can help you reach success. Whether you're looking for guidance, or wanting to help someone else get to the next level, here's what you need to know about the mentoring. Find someone you admire

Last week's most popular articles--

6 Powerful Ways to Thank Your Team for Being Awesome Recognizing good work from your team and employees can payoff in the long run. Not only are you giving your organization more stability and boosting positivity, you are also building important relationships. Here are some great and simple ways you can show your appreciation. Make it personal

How to Avoid the 3 P.M. Slump
The 3 p.m. slump is a common feeling. Our bodies' reach a drop in energy levels, causing us to crave a nap. While you may want to reach for more caffeine or candy bar for a sugar rush, try these ideas instead to give your energy a boost. Work on easy tasks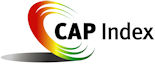 Tip of the Day
Sponsored by Vector Security
Selecting the companies you want to work for is harder than you think. It may not be the obvious list when you take into consideration geography, organizational structure, and success of the retailer, growth plans and growth opportunities for your own career. Do some research on each company and open your mind to the small companies. They have just as many opportunities as the rest. They're harder to get in and communicate with, but if it's done right, you may be surprised. One executive years ago sent a letter to a company president who didn't have an LP program and made some bold commitments. He went on to build a very successful LP program there. Be aggressive!

Just a Thought,
Gus





Upcoming Events
---
Recruiting?
Get your job e-mailed to everyone... everyday
Post on our Featured Jobs Board!
Reach your target audience in 2016 every day!
Request our 2016 Media Kit
update account / change e-mail
unsubscribe FEEDBACK
www.downing-downing.com

Advertise With The D&D Daily




36615 Vine Street, Suite 103
Willoughby, OH 44094
440.942.0671
copyright 2009-2019
all rights reserved globally