The D&D Daily Mobile Edition
December 1,

2014



The LP Industry's #1 News Source - Informing, Educating and Instilling a sense of community



Here are the 16 Executives 'Moving Up' as reported in the Daily in November
Academy Sports & Outdoors named Jeffrey Graybill Director of Loss Prevention.
Burberry promoted Michelle Cabrita, CFI to Senior Manager, Asset & Profit Protection Operations.
DHL Supply Chain promoted David Jones, CFI to VP - Global Security Lead & Regional Head Latin America.
GNC promoted Rick Yurko to Senior Director, Loss Prevention.
Harris Teeter named Debra Martin Director of Asset Protection.
Hudson's Bay Company named Drew Brennan Senior Director of Asset Protection Administration.
Jabez LLP promoted Troy Bentley to Director of Training and Development Sears Outlet.
Lowe's promoted Darin Barton, CFI to Director – Field Investigations, Backgrounds and MVR's.
maurices promoted Chad Hixon, CFI to Associate Vice President, Loss Prevention.
Rush Enterprises named Martin Angeles, CFI Regional Director of Ethics and Compliance.
SSP America named Dan Horowitz Director of Risk.
Sears Holdings Corporation promoted Douglas Fessenden to Director of Loss Prevention of West and West Central Regions
TBC Corporation named Bryan Hoppe Vice President, Asset Protection.
Target named Jacqueline Hourigan Rice Senior VP Chief Risk and Compliance Officer.
Target named Cory Birkemeyer Director, Corporate Security.
The Home Depot promoted Thomas Hacker to Director of Interconnected Operations Strategy.

News Brief
Sponsored by WG Security Products, Inc.

Brian MacVarish was promoted to Director of Risk Management and Food Safety for Shaw's Supermarkets. Brian held the title of Corporate Manager - Risk/Safety for the retailer before receiving this promotion. He started at the company in 1995 and has held the following positions for them throughout his career: Risk Claims Specialist, Risk Control Manager and Director - Risk Control. He has also worked at Supervalu Inc as Director - Safety and Regional Director in between his time at Shaw's Supermarkets. Congratulations Brian!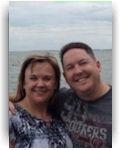 Jamie Bourne was named Corporate ORC Manager for The Home Depot. Jamie was previously the Senior Investigator for TJ Maxx. Jamie has also worked for Target as an Investigations Team Leader, and was also the ORC Chairman for the North Texas Crime Commission. Jamie earned a Bachelors of Business Administration degree in Business Administration, Management and Operations from the University of Oklahoma! Congratulations Jamie!


'60 Minutes' on Credit Card Hacks: 2014 is Year of the Data Breach During Sunday night's 60 Minutes segment on credit card fraud, correspondent Bill Whitaker bluntly puts it this way: 2014 will go down as the "year of the data breach." Forensic investigations reveal that 80 percent of security breaches involve stolen and weak passwords. from when the bad guys get in to the time they are discovered, is a whopping 229 days. 229 days. Brian Krebs told Whitaker that the fraudsters who purchase the stolen card data can get a decent return. "If you buy a card for 20 bucks and you can make 400 dollars off each card, that's a pretty good return on your investment." ecreditdaily.com
Ferguson protests disrupt retailers on Black Friday - Stores shut down as demonstrators stage "die-ins" Missouri protesters Friday turned their anger over the police shooting death of unarmed teen Michael Brown on the St. Louis Galleria Mall, forcing it to shut down temporarily on the busiest shopping day of the year. Demonstrations spanned the country, from service disruptions at an Oakland, California, transit station to a march outside Macy's Herald Square store in New York. As many as 200 people demonstrated near Chicago's famed Water Tower, urging shoppers not to spend money as a show of solidarity with people in Ferguson. Protesters in Seattle clashed with authorities on Friday as well. Police said they used pepper spray against demonstrators and said some were throwing flares. In St. Louis, officials urged Galleria retailers to bring down security gates after several hundred protesters entered the mall and disrupted shopping. One mall worker said demonstrators threatened to throw chairs in the food court before the National Guard moved in. At times, protesters would stop and lie on the floor of the Galleria Mall in a "die-in." Demonstrators also interrupted Black Friday shopping at Target and Walmart stores in the area, the station reported. cnn.com voanews.com
Thousands of protesters descended on Walmarts to protest what they said were the retailer's low wages About 300 people rallied Friday morning at a Walmart near Union Station in Washington, while 11 Walmart workers and supporters were arrested on charges of blocking traffic outside a Walmart on West Monroe Street in Chicago. At the Walmart in North Bergen, N.J., several hundred union members and others protested, including Randi Weingarten, president of the American Federation of Teachers, whose placard said, "Walmart: Breaking the Promise of America." It was the third year that Our Walmart sponsored protests on the day after Thanksgiving. The group, supported by the United Food and Commercial Workers International Union, said many workers had engaged in a one-day strike, although it said many did not because they feared retaliation. Walmart sought to play down the protests, saying few employees went on strike. In a statement, the company said: "Fewer associates called out absent over the past day than we see on a typical day. That tells us our associates are excited to be there for our customers at this special time, and they are not joining in made-for-TV demonstrations in any meaningful way." Walmart added, "The crowds are mostly made up of paid union demonstrators and they are not representative of our 1.3 million associates across the country." nytimes.com

Protesters Target Stores in Cities Across U.S.
Wal-Mart workers protesting for higher wages and demonstrators boycotting Black Friday in the name of Michael Brown, the black teen killed by a white police officer in Ferguson, Mo., found themselves at some of the same locations across the country. The Brown supporters created a bigger presence for Our Wal-Mart and its supporters. Most of the events were peaceful, except for a handful of places where demonstrators blocked traffic. At Rancho Cordova, Calif., on Friday, 38 people were arrested. In Sacramento, a group of about 60 people assembled at the Arden Fair Mall. The Saint Louis Galleria in Richmond Heights, Mo., was forced to close on Friday afternoon after approximately 200 protesters filled the mall. Protests continued on Saturday in Brentwood, Mo., an affluent suburb of St. Louis, where about 100 demonstrators temporarily blocked traffic at the The Promenade at Brentwood shopping center before heading to a nearby Home Depot. wwd.com

Black Friday, Cyber Monday for Crooks, Too!
Underground cybercrime shops that sell credit and debit card accounts stolen from retailers are slashing prices and promoting their own Black Friday and Cyber Monday sales as fraudsters gear up for the busy holiday shopping season. krebsonsecurity.com

Wal-Mart Canadian unit hacked Thursday by Syrian Electronic Army Wal-Mart Canada said some of its customers received an unusual pop up message, but that no systems were compromised nor customer data exposed. wwd.com

Thanksgiving Weekend Sales, at Stores and Online, Slide 11 Percent - "The Black Friday hype has come and mostly gone" Sales, both in stores and online, from Thanksgiving through the weekend were estimated to have dropped 11 percent, to $50.9 billion, from $57.4 billion last year, according to preliminary survey results released Sunday by the National Retail Federation. Sales fell despite many stores' opening earlier than ever on Thanksgiving Day. Executives at the retail federation, which had predicted strong growth in sales this holiday season, appeared at a loss to fully explain the drop-off. The results could show that "there are a significant number of Americans out there for whom the recession is not yet over," said Matthew Shay, the group's president and chief executive. nytimes.com

Black Friday a taste of the holiday selling season: intense competition, deep discounts and volatile mall traffic Overall BF weekend traffic was "so-so," with another year of big gains on Thanksgiving (up 20%) and big declines on Friday (down 8%). We came away concerned on the level of promotion witnessed during the weekend (approximately 60% of concepts monitored were more promotional year-over-year-noting a higher level of markdowns and weaker traffic at Michael Kors, Urban Outfitters (brand) and Gap (brand). On the positive side, we believe Victoria's Secret, Bath & Body Works, Old Navy and Anthropologie were BF winners. All in, the Thursday through Saturday of BF weekend saw a 3.3% decrease in store traffic, while the full week was down 3.6% (worse than the down approximate 1% trend to start the month). chainstoreage.com

Retailers Grapple With Shifting Holiday Patterns It's likely stores made their numbers for November overall. They did it with heavy-duty promoting that began earlier than ever, extended hours, strong online activity, cold and clear weather last week and consumers shopping as much for themselves as for gifts, if not more so. Retail executives and analysts said business started to simmer down by Friday evening, that Saturday was nothing to write home. They're hoping a late Hanukkah; an extra day on the calendar; easy comparisons compared with last year's tepid results, which were impacted by severe weather on two key weekends; lower gas prices, and consumers still with lots left on their gift lists give them a fighting chance of meeting their goals. wwd.com
Bedford, Mass., police department's 'Operation P.A.C.E.' A campaign aimed at providing both a visible and invisible police presence in shopping centers and retail establishments during the holiday shopping season. Bedford officers will be present and visible within the town's shopping centers during the holiday season in an attempt to curb theft during the busiest retail season of the year. wcvb.com

Fairfax County Police's Christmas Anti-Theft Team targets retail thieves Every year, the Fairfax County Police Department launches a special operation during the holidays called the Christmas Anti-Theft Team, or CATT Team. The 25 officers receive specialized training to combat seasonal crimes like larceny, fraud and retail theft. An uptick in shopping-related crimes attributed to Metro's new Silver Line could make this the team's busiest year yet. During last year's 26-day holiday shopping period, the Christmas Anti-Theft Team arrested 72 people, charged more than 107 felonies, 108 misdemeanors and recovered $46,817 worth of stolen property. Caldwell says they'll also be looking for organized crime rings that target shopping malls during this time of year. The biggest sign: large groups of people traveling together and stealing merchandise. wjla.com

Holiday Shoplifting Task Force aims to cut down on crime in Knox County, Tenn. It's only the second day the Knox County Shoplifting Task Force has been in action this year, but they've already arrested 35 people and recovered $4,000 worth of stolen merchandise. A big problem they face is a growing number of professional shoplifters, who they call "boosters." "We've actually caught people who have had shopping lists in their car. Notebooks with pages with what items they're gonna steal and what sizes they need to be, and what stores are best to steal from," he said. The task force sends in undercover officers to patrol stores. They divvy up the territory so they're always close if a store manager calls to report a crime. Last year, the task force arrested 347 people and recovered more than $60,000 thousand worth of stolen property. local8now.com
U.S. Officials Chase Counterfeit Goods Online
Over the next few weeks, ICE is ratcheting up efforts to track down and confiscate millions of dollars' worth of gift-friendly goods before they can reach store shelves or the doorsteps of online shoppers. But ICE and U.S. Customs and Border Protection are prepared to crack down on that trade, coordinating an increased number of enforcement actions. While online sales have become popular for counterfeit vendors, there are still storefront operations in places like Santee Alley, in downtown Los Angeles, agents said. In each of the last three years, federal agents have seized counterfeit goods with a retail value totaling well over $1 billion. A vast majority of those goods come from China and Southeast Asia, commonly arriving on U.S. shores at the ports of Los Angeles and Long Beach, according to ICE's Homeland Security Investigations branch. wsj.com

Europol and US customs seize 292 domains selling counterfeit goods EUROPEAN LAW ENFORCEMENT UMBRELLA Interpol in conjunction with US Immigration and Customs Enforcement has seized the domains of almost 300 websites that were selling counterfeit merchandise. The law enforcement agencies, not to mention politicians, are concerned that citizens are being taken for mugs online and cannot resist spending good money on fake rubbish. The action this weekend was part of Interpol's Operation In Our Sites which targets fake floggers. Europol said that the seizures involved 25 law enforcement agencies from 19 countries and participation from the US National Intellectual Property Rights Coordination Center. theinquirer.net

How a Master Shoplifter Nick Named 'Toys R Us' - Stole Thousands of Dollars' Worth of Merchandise - He's Back Out and Hitting Again? Michael Pollara is a Shakespeare of shoplifting, a maestro in the criminal art. The 46-year-old has strolled out of hundreds of stores with at least $1 million dollars' worth of merchandise over the course of his criminal career, according to Florida authorities. Easter Island, China, Africa—Pollara claims to have traveled around the world 25 times. Pollara would hit toy stores, pharmaceutical stores, department stores, shopping mall specialty stores, just to name a few, according to police. He admitted to police that he worked with many "fences" -- a name for criminals who traffic stolen goods, but he also sold some of what he stole on eBay, and he had shoplifting down to a science. Pollara's downfall was that he repeatedly used several of the same frequent customer cards in his shoplifting forays, which eventually led to Toys "R" Us building a case against Pollara, which they brought to Sgt. Rich Rossman of the Broward County Sheriff's Office. Rossman followed Pollara on one particular shoplifting spree in August 2012 that spanned more than 20 Florida stores. He finally was arrested in 2012 and served almost two years in jail. "My nickname in jail-- everyone has a jail name, I mean, they don't call you 'Michael.' So you could assume what my nickname was. I was 'Toys "R" Us,'" Pollara said. After two years in prison, Pollara relishes his freedom. He declined to say where he spends his time these days, or what were his favorite stores. "I can't tell those because, you don't know, I might be in those," he said, with a laugh. yahoo.com
Last week's most popular news article --

Microsoft Turns to Robotic Security Guards to Watch for Trouble The new robot sentries guarding Microsoft's Silicon Valley campus seem like something straight out of a futuristic sci-fi movie. According to ExtremeTech, each of the K5 security guard robots from robotics company Knightscope stands 5 feet tall and weighs 300 pounds, so you probably don't want to mess with one. The K5 robots don't come with any weapons onboard-thankfully-but they use a suite of alarms, sirens, and cameras to monitor and patrol the grounds of Microsoft's campus. If one spots trouble, it'll either sound an alarm or dispatch a human security guard to its location. cio.com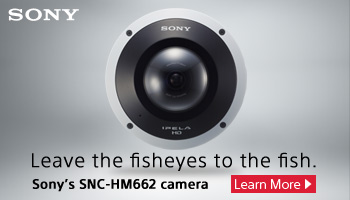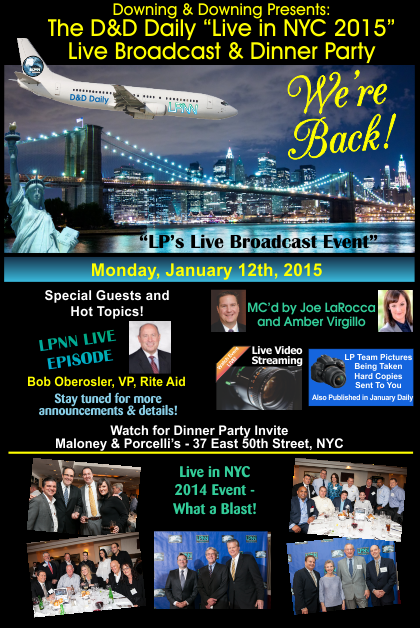 All the news - One place - One Source - One Time
The D&D Daily respects your time
& doesn't filter retail's reality
Report Your News!
(content subject to approval)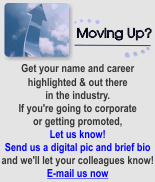 Loss Prevention News Network

Keith White, SVP of LP, The Gap
Leadership & Development Series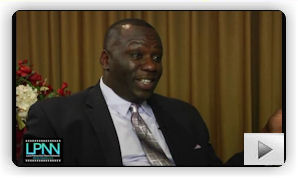 In a ground-breaking interview spanning a multitude of topics, Keith White, Senior Vice President of Loss Prevention for Gap Inc., sits down with LPNN for a one-on-one discussion about his philosophies on leadership, professional development and the state of retail Loss Prevention. Keith recounts his managerial transition from single store - to regional - to corporate - to an eventual directorship. He talks about the critical first six months of a directorship - and his strategy involving team members, policies and procedural changes. As one of the first LP executives to set up an ORC program, Keith tells us what makes a successful one and how to react to the emerging technological trends. This highly informative interview offers a wealth of knowledge for the LP professional at any stage of his or her career.



Joan Manson

Sponsored By:


Bass Security





Sponsored By:



Keith White & Michael Nelson

Sponsored By:


Dan Faketty and Professor Bob Hanson

Sponsored By:


The NRF's LP Legislative Committee, a National Update





Jeff Fulmer & Jon Gold


Sponsored By:


Preparing - Training - Responding to the Active Shooter





Rich Mellor


Sponsored By:

Cyber Security's Increasing Impact on Retail & the Role of Loss Prevention

Tom Litchford
Sponsored By:

Stan Welch, VP of LP, JCPenney



Sponsored By:



In case you missed it ...
Click here to view all the episodes from
"Live in Ft. Lauderdale at the NRF LP Show."

Solution Providers, have a video or commercial you want to publish? Contact us.


e-commerce

Sponsored by The Zellman Group
Cyber Monday sales expected to dip
NRF said that 126.9 million consumers plan to shop on Cyber Monday, down from 131.5 million last year, according to a survey conducted this weekend by Prosper Insights & Analytics. With good deals extending past Black Friday and Cyber Monday, shoppers may not have urgency to buy right away. Target, for instance, is continuing its deep holiday discounts for a week and waiving shipping fees through Dec. 20. supermarketnews.com

Verizon Wireless: More consumers will shop Cyber Monday than Black Friday More consumers (40%) say they plan to shop on Cyber Monday than Black Friday (36%). According to a new survey of 1,000 consumers from Verizon Wireless and KRC Research, people in the West (39%) are most likely to go shopping on Cyber Monday compared to other regions (33% Northeast, 36% South, 36% Midwest). chainstoreage.com

IBM, online sales on Thanksgiving Day increased 14.3% - Black Friday up 9.5%
Sales from mobile devices jumped over 25 percent on both days, the company said. People logging onto shopping sites from their smartphones or tablets accounted for over half of all online traffic on Thursday, and almost half of traffic on Friday, IBM said. nytimes.com

Amazon reports busiest day ever on Black Friday

Black Friday online sales up 133% in UK
"Fraud is not a person - it is a dynamic grouping of statistics that deviate from the norm."
Stuart B. Levine, CFI, CFCI
CEO, The Zellman Group & Zellman Fraudnet

ORC News
Sponsored by Security Resources
Minneapolis ORC Duo busted hitting Walmart store in Minot, N.D. - $8,000 worth of stolen merchandise found in hotel room Police say they got a report of a stolen cell phone, leading them to arrest 22-year-old Davonte Derick Nelson and 24-year-old Siearae Jashea Smith. Police used surveillance video to identify the two and later caught them in a traffic stop where some of the stolen goods were found. After the arrest, police found a hotel room key in a squad car. Officers search the room and found more stolen merchandise. grandforksherald.com

ORC Trio busted stealing hundreds of dollars worth of electronics from Walmart in Ocala, FL., with the intent to sell or refund for cash Authorities said the three planned either to sell the stolen merchandise or to return it for cash - and they explained they had stolen the items because they're unemployed. Two of the three arrested, Heather Lee Sauers, 25, and her 28-year-old boyfriend, Eric D. Slaughter, have four children between them, and two of the children were with them when deputies said Slaughter was caught stealing the first time on Thursday. The other two children were with them when they were caught on Friday. ocala.com

Female ORC thief busted hitting multiple stores in Delta TWP, MI. Eaton County Sheriff's deputies arrested a 35-year-old Mason woman on Friday in connection with the theft of about $3,225 in merchandise from a Delta Township business. Deputies said the suspect had stolen an unknown amount of merchandise from the store earlier last week and was caught leaving with a second cart of items on Friday. After arresting the woman outside the store, deputies found about $1,400 in additional merchandise stolen from another Delta Township business in the suspect's car. She is being held in the Eaton County jail for suspected felony retail fraud. The suspect has a long history of retail frauds and is currently on probation for felony retail fraud, deputies said. lansingstatejournal.com

ORC duo arrested after viewer tips lead to hotel - Hitting 10 Macy's stores & 1 Nordstrom in West Valley City, Utah Police in West Valley City have caught two alleged serial shoplifters, thanks in part to tips from viewers. Police say tips led them to a hotel, but once officers got there, they found that the two had already left. But the suspects, Daniel Craig Edwards and Jennifer Allyce Hatch, were found at the Gateway Motel about a half mile away and arrested. Edwards and Hatch allegedly stole from at least 11 retail stores in malls around the valley, hitting ten Macy's stores and one Nordstrom. "Right now they're estimating somewhere between seven and nine thousand dollars in merchandise that they were able to steal," said West Valley City Police Lt. Dalan Taylor. "They're stealing high end clothing, and purses seemed to be what they were going after." fox13now.com
Miami Man Arrested With Counterfeit Credit Cards; "potential loss of $170,000" The cards contained information obtained from a skimming device. A Miami man is behind bars after police discovered multiple counterfeit credit cards during a traffic stop. Lee County Sheriff's deputies pulled over 29-year-old Leon Marcel Atkinson on I-75 in Fort Myers for speeding on Monday, November 24th. Officers detected the smell of marijuana and searched the vehicle. A number of credit cards and gift cards were found scattered throughout the car. Police checked the authenticity of the cards and determined them to be counterfeit and cloned. The cards contained information obtained from a skimming device. Detectives said the cloned cards had an approximate potential loss value of $170,000, had they been used as intended. Atkinson was arrested and transported to the Lee County Jail. He faces a number of charges, including 17 counts of possession of cloned credit cards and one count of trafficking in cloned credit cards. nbcmiami.com

Baby formula on black markets results in Mill Creek, WA arrests: nearly $40,000 in 18 months She was cautious and always paid in cash, the informant told detectives. She knew where he lived, but he had no idea where she made her home. He didn't even know her name. He'd simply call her the "The Formula Lady." In the beginning, they would meet in parking lots at night. Money for powder. That was the deal. The product wasn't drugs, but it was plenty lucrative on the black market. Police allege the man was hawking stolen baby formula and she was his fence. By the informant's calculation, he sold her between $35,000 and $40,000 worth in less than 18 months. Other suppliers, detectives believe, also were dealing to the 46-year-old Mill Creek woman who, according to police and assessor's office records, drives a black Lexus SUV and lives in a four-bedroom house in an upscale suburban neighborhood. heraldnet.com

State College, PA man accused of retail theft from Wal-Mart; UPC switch on $2,200 of merchandise A State College man is being held on $30,000 bail, charged with retail theft from Wal-Mart. According to State College police, Luke Marshall, 31, was arrested at the College Township Wal-Mart for opening packing boxes and attempting to alter UPC codes. The amount of merchandise altered came to about $2,200. Marshall is facing one charge of criminal mischief and two charges of retail theft, according to district court documents. A preliminary hearing is scheduled for Wednesday. centredaily.com

Crime Stoppers teams with Ulta Beauty with cash reward in ORC case Crime Stoppers is offering a cash reward to catch two suspected cologne crooks, wanted for stealing $1,800 worth of fragrances from a Columbus, OH cosmetics store. Police say an unidentified man and woman entered the Ulta Beauty supply store at Easton market on July 17, and quietly stuffed boxes of perfume and cologne inside large purses. "They really don't seem to care if people are in the aisle or not," said Columbus Police Detective Regina Dudley with Crime Stoppers. The culprits were caught in camera for more than 10 minutes quietly filling their bags with loot while staff and customers were just a few feet away. The Columbus store is not the only Ulta location targeted by crooks. We've discovered the cosmetics chain has had similar crimes in Michigan, North Carolina, and Indiana, leading police to believe a theft ring could be responsible. abc6onyourside.com

Deputies thwart $3K theft at Delta Twp, MI store
Do you have an ORC case to share?
Share your ORC news and help the industry grow

Retail Crime News

Sponsored by NuTech National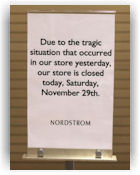 Gunman shoots Nordstrom employee/ex-girlfriend, kills self inside Chicago store A gunman shot a woman before turning the gun on himself Friday night in what police describe as a domestic-related shooting at the Nordstrom store off of North Michigan Avenue. The 31-year-old man was targeting his "girlfriend or ex-girlfriend," who was a seasonal employee at the department store, said John Escalante, chief of detectives for the Chicago Police Department. According to a police report, the shooter, identified as Marcus Dee, approached the woman at the store and they spoke with each other. He took out a gun, and as the woman walked away from him, he shot her in the head/neck area before shooting himself in the head. He was pronounced dead at the scene at approximately 10:23 p.m., the report said. The woman died Saturday, her family said. The crowded store, at 55 E. Grand Ave. in the Shops at North Bridge mall on North Michigan Avenue, was hurriedly emptied of holiday shoppers after the shooting, according to witnesses. chicagotribune.com

4 people shot at strip mall barbershop in Reading, PA Police say four people were injured in a shooting at a strip mall barbershop in Reading, Berks County. The shooting happened around 2:45 p.m. Wednesday at the All Stars Hair Salon, located in the Rockland Plaza shopping center at North 11th and Rockland streets. According to police, a man opened the front door and fired a gun at least six times. Three of the four victims were transported to the hospital by ambulance. The fourth victim was taken to the hospital by private vehicle. One of the victims is reportedly in critical condition. 6abc.com
Black Friday brawl sparks shooting spree panic at Westfield Annapolis Mall in Maryland Shoppers were sent into a frenzy after fearing a 'gunman' had opened fire during a Black Friday brawl as bargain-hunters continued to cause chaos. Fights continued to break out across the country on the biggest shopping day of the year - despite some stores saying it has been 'quieter than usual'. Customers in the Westfield Annapolis Mall in Maryland panicked after hearing loud bangs and windows smashing - fearing someone had started shooting. According to WJLA there was a fight in the food court that saw tables overturned. Anne Arundel County Police responded and the mall was put on shut down. However the mall reopened a short time later, allowing shoppers to continue their hunt for cut-price gifts. dailymail.co

Loud noise causes scare for Galleria shoppers in Houston, TX Shoppers had a scare inside The Galleria on Friday night. Mall security officers tell Local 2 there was a fight between two shoppers in front of the White Barn Candle Co. store. One of them picked up a glass candle from a display and threw it on the ground. It shattered and made a loud noise that echoed throughout the mall. Many people thought it was a gunshot. "I thought it was a gunshot," employee Dre'Sean Walker said. "People were coming in here saying, 'He pulled a gun.' Walker works at a store just a few feet from where the candle incident occurred. He said shoppers came running into his store for safety and to take cover. Walker told Local 2 people were knocking over displays and some even hopped the counter. One shopper ran out of the backdoor and set off a security alarm. Walker and his co-workers locked their doors for about an hour and didn't open their store back up until everything calmed down and they received an all-clear. Mall security said one person was taken into custody. click2houston.com
Smash, Grab, Run: It's Been a Brazen Year for Jewelry Heists Gunshots rang out in central Paris on the afternoon of Nov. 25, as two men robbed a Cartier boutique near the Champs Elysées, exchanged fire with police, and fled on a motor scooter with a stash of jewelry and diamond-encrusted watches. That crime was only the latest in a string of bold, broad-daylight jewel heists worldwide. On Nov. 11, a gunman posing as a delivery person took some $500,000 worth of luxury watches from a store in New York City's diamond district. Robbers wearing burqas cleaned out a Toronto jeweler in October. Two other chic Paris boutiques were hit earlier this year, while Cartier's Fifth Avenue store had a smash-and-grab robbery in January. The perpetrators of these crimes don't much resemble the debonair cat burglar Cary Grant in To Catch a Thief, or the skilled technicians recruited by George Clooney in Ocean's Eleven and its sequels. More often, real-life thieves employ sledgehammers, axes, and assault rifles. One group in the Philippines, known as the Acetylene Gang, even breaks into stores with acetylene torches. The number of heists in some countries, including the U.S. and France, has declined in recent years. But at least in the U.S., the value of the stolen loot has increased, because of a rise in "million and multi-million dollar robberies and burglaries," according to the Jewelers Security Alliance. The New York City-based trade group reports that the value of jewels and watches stolen in the U.S. rose 10.5 percent in 2013, even as the number of crimes fell 8.1 percent, to 1,414 reported incidents. businessweek.com

Hawaiian Malls gear up for Christmas Shoplifters KITV4's Roger Mari has more on what's being done to beef up store security. "So we did have a few this weekend, I mean you can't, you never really know who it is." At Local Motion in Hawaii Kai, some customers take advantage of the big deals while some thieves take advantage of the big crowds over the Christmas season. "A lot of times when there's holidays people will try because there's a lot more people in the store and you can't always pay attention to everyone." At Cosmopolitan Sun Shop across the parking lot at Koko Marina, sales associate Alyssa Okamura has her eyes on the merchandise and the customers. "When people have open bags thought I kind of pay a little more attention to that." Bikinis seem to be the hot item, 4 of them were taken from this local motion store at Koko Marina. "Bikinis are so tiny, they can just shove them in their bag and you won't really notice you know?" "We usually have more special security tags on the ones that are more expensive." It's not easy telling who might be a thief but there are signs to look out for. "They don't always answer you or make eye contact with you and they'll just kind of like be in a corner, you'll catch them staring at you." Anyone thinking of shoplifting should know that most retailers have cameras in their stores and not unlike Santa Claus himself, they can and will tell whose been naughty or nice. Roger Mari KITV4 News We spoke with one security guard at Koko marina who told us that during the holiday season there will be extra personnel to help prevent theft in the stores AND in the parking lot. kitv.com
Another smash & grab robbery Thanksgiving morning in Chicago hits store for $100,000

Port St. Lucie woman steals $3,400 of merchandise from Kohl's - Christmas presents for family & friends

Bomb threat forces Wal-Mart evacuation in Swatara Township, PA., Saturday around 4:30 p.m.

North Carolina girl shot and killed in Bass Pro Shops parking lot, boyfriend charged

Safe, shoes stolen in smash-and-grab at Detroit store

International Airline fraud sweep arrests total 118

Montreal CN: Police suspect arson in Terrebonne strip mall fire

Suspects allegedly stole pellet gun from Walmart in Worchester, MA, used it to rob same store

Belden Jewelers in the Emerald Square Mall, North Attleboro MA hit with a 22' gold chain Grab and Run, item valued at $1,599

Austin, TX Police searching for Jared's Jewelry store robbery suspect

Kay Jewelers in the Promenade Bolingbrook, Bolingbrook, IL the victim of a Grab and Run, one pair of diamond earrings valued at $449.00

Kay Jewelers in the Rim Rock Mall, Billings, MT the victim of a CZ Switch; Item stolen was a pair of ½ ct Diamond Stud Earring valued at $699.00


Robberies and Burglaries
• Caribou Coffee - Fargo, ND - Armed Robbery - suspect arrested
• Circle K - Columbus, GA - Armed Robbery
• CVS - Hagerstown, MD - Armed Robbery
• D&R Sports - Oshtemo Twp, MI - Robbery - 2 arrested
• Dairy Queen - Jackson, MS - Armed Robbery
• Diyamart - Rome, GA - Armed Robbery
• Dollar General - Floyd Co, GA - Armed Robbery
• Domino's - Danville, KY - Robbery/ Shooting - 4 people indicted
• Family Dollar - Omaha, NE - Robbery
• GameStop - Tulsa, OK - Armed Robbery
• Glander Pharmacy - Sheboygan, WI - Armed Robbery
• Goodwill - Richland, WA - Armed Robbery
• Hickey's - St John's, NS CN - Armed Robbery
• Kong's Korner - Claremore, OK - Armed Robbery - suspect w/ assault rifle
• Metro PCS - Harrison Twp, OH - Armed Robbery
• Petro Serve USA - Fargo, ND - Armed Robbery
• Quickway - Mattydale, NY - Burglary - Deputy struck by get-a-way car
• Safeway - Walnut Creek, CA - Armed Robbery
• Target - Commack, NY - Shoplifting/ Robbery
• Verizon - Howard Beach, NY - Armed Robbery
• Walgreens - Burley, ID - Armed Robbery - suspect in custody
• Walgreens - Yuma, AZ - Armed Robbery
• Walgreens - Remo, NV - Armed Robbery
• Walgreens - San Carlos, CA - Armed Robbery
• 7-Eleven - St Louis, MO - Armed Robbery
• 7-Eleven - Hillsborough Co, FL - Armed Robbery - customer shot by suspect
• 7-Eleven - Manatee, FL - Armed Robbery


Vendor Spotlight



Featured Job Listings
Sponsored by Cam Connections
Feature Your Job Here For 30 Days -
70% Aren't On the Boards
VP of Sales
Checkview
Chanhassen, MN
Checkview
Sr. Director, Field LP
Ross Stores
Dublin, CA
Ross Stores
Director of LP
Tourneau
New York, NY
LinkedIn
LP Director
CarMax
Tolleson, AZ
CarMax
LP Manager
Disney
Anaheim, CA
Disney
National Account Executive
Checkview
Northeast Region
Checkview
National Account Executive
Checkview
United States
Checkview
Corporate Investigator
Confidential
San Francisco Bay, CA
Confidential
National Account Manager
Vector Security, Inc
TBD
Vector Security, Inc
Supervisor LP DC
Ascena Retail Group
Greencastle, IN
Ascena Retail Group
AP Agent
Ralph Lauren
Sunrise, FL
Ralph Lauren
LP Agent
JONS Markets
Los Angeles, CA
JONS Markets
National Account Mgr
Confidential
Northeast
Downing & Downing

Limited Time Only - Post Your Multi-Unit LP jobs for FREE - Learn More Here

Daily Job Alerts


Sponsored by Cam Connections
Appearing One Day Only
View our Internet Jobs Archives here
AP Manager
BJ's Wholesale Club
Royal Palm Beach, FL
BJ's Wholesale Club
Sr Mgr AP Multichannel Investigations
GameStop
Grapevine, TX
GameStop
Dept Mgr LP & Safety
Lowe's
Gainesville, FL
Lowe's
AP Manager
Sam's Club
Renton, WA
Wal-Mart
AP Manager
Sam's Club
Sugar Land, TX
Wal-Mart
AP Manager in Training
Walmart
Maryville, TN
Wal-Mart
AP Manager in Training
Walmart
Winnsboro, SC
Wal-Mart
AP Manager
Sam's Club
Richmond, VA
Wal-Mart
AP Manager in Training
Walmart
Toms River, NJ
Wal-Mart
AP Manager in Training
Walmart
South Bend, IN
Wal-Mart
AP Manager in Training
Walmart
Arbutus, MD
Wal-Mart
AP Manager in Training
Walmart
Malone, NY
Wal-Mart
AP Manager in Training
Walmart
Warwick, RI
Wal-Mart
AP Manager in Training
Walmart
Kansas City, MO
Wal-Mart
AP Manager
Sam's Club
Fayetteville, NC
Wal-Mart
AP Manager in Training
Walmart
Killeen, TX
Wal-Mart
AP Manager in Training
Walmart
Bloomsburg, PA
Wal-Mart
AP Manager in Training
Walmart
Watertown, WI
Wal-Mart
LP Manager Hrly
Kmart
Rio Grande, NJ
Sears Holdings Corp
LP Manager Hrly
Kmart
West Chester, PA
Sears Holdings Corp
LP Manager Hrly
Kmart
Towanda, PA
Sears Holdings Corp
AP Team Leader
Target
Pittsburgh, PA
Target
ETL Assets Protection
Target
Beaumont, TX
Target
ETL Assets Protection
Target
Louisville, KY
Target
ETL Assets Protection
Target
Ocean, NJ
Target
ETL Assets Protection
Target
Yukon, OK
Target
Regional AP Manager
Hibbett Sports
United States
Hibbett Sports


Home of the Industry's Original
On the Move

Brian MacVarish was promoted to Director of Risk Management and Food Safety for Shaw's Supermarkets.
Jamie Bourne was named Corporate ORC Manager for The Home Depot.
Robert Duran was named Senior Regional Asset & Profit Protection Manager for Burberry.
Anthony Digiovanni was named Asset Protection Manager for Macy's Metro Park.
John Baschoff was named Regional Asset Protection Manager for Toys R Us.
Nicole Baber was named Regional Loss Prevention Manager - East Coast for True Religion Brand Jeans.
Post Your New Job or Promotion!
See all the Industry Movement



Your Career
Sponsor this section of the Daily
A Leadership Rule Every Boss Should Know Leaders quickly find out that the rule "Do as I say, not as I do" doesn't work. Followers will quickly pick up on your behaviors, even the bad ones. That's why it's important to be a great role model first, and then a good communicator second. More positive than negative
5 Ways Smart Leaders Overcome Their Greatest Weaknesses Usually we try to cover up our flaws but the secret is to know your weaknesses inside and out that way you can try and compensate for them. Here are some questions to ask yourself. Are they getting in the way?
Last week's most popular articles--


7 Ways to Overcome Office Negativity
Working in an unhealthy workplace filled with hostile relationships or lack of trust, affects everyone. Not only does it lead to disengagement and just plain misery, it also costs the company in the long run. Here are some ways to avoid the negativity and build a more positive culture. Healthy conflict
5 Unique Ways to Show Thanks to Your Employees With Thanksgiving right around the corner, it should serve as a reminder to say thanks to those you're grateful for. Show your employees that you appreciate all they do by using some of these ideas. Go that extra mile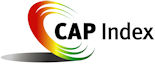 Tip of the Day
Sponsored by Vector Security
Being in a slump is an absolutely scary place where your brain does more damage than your actions or lack thereof. More mental than anything else a slump happens to all of us and getting out of it can look like the longest darkest tunnel you've ever experienced. But remember there's always light at the end of every tunnel and getting focused on that light is the key. And turning it always begins with getting back to basics. Forcing yourself to find that focus and using the basics to get out of the slump is the only way out. Lean on your basics and trust you know them well enough that the old performance will start showing itself because once they do, you'll find yourself having fun and out of that slump.

Just a Thought,
Gus







Upcoming Events
---
Recruiting?
Get your job e-mailed to everyone... everyday
Post on our Featured Jobs Board!
Reach your target audience in 2015 every day!
Request our 2015 Media Kit
update account / change e-mail
unsubscribe FEEDBACK
www.downing-downing.com

Advertise With The D&D Daily




36615 Vine Street, Suite 103
Willoughby, OH 44094
440.942.0671
copyright 2009-2019
all rights reserved globally